How to make a sausage & potato frittata
I went to a local food fair and bought locally produced sausages, and then I made this dish.
17
First of all, to make this you need a frying pan that can also be used in the oven. No plastic handle or anything like that.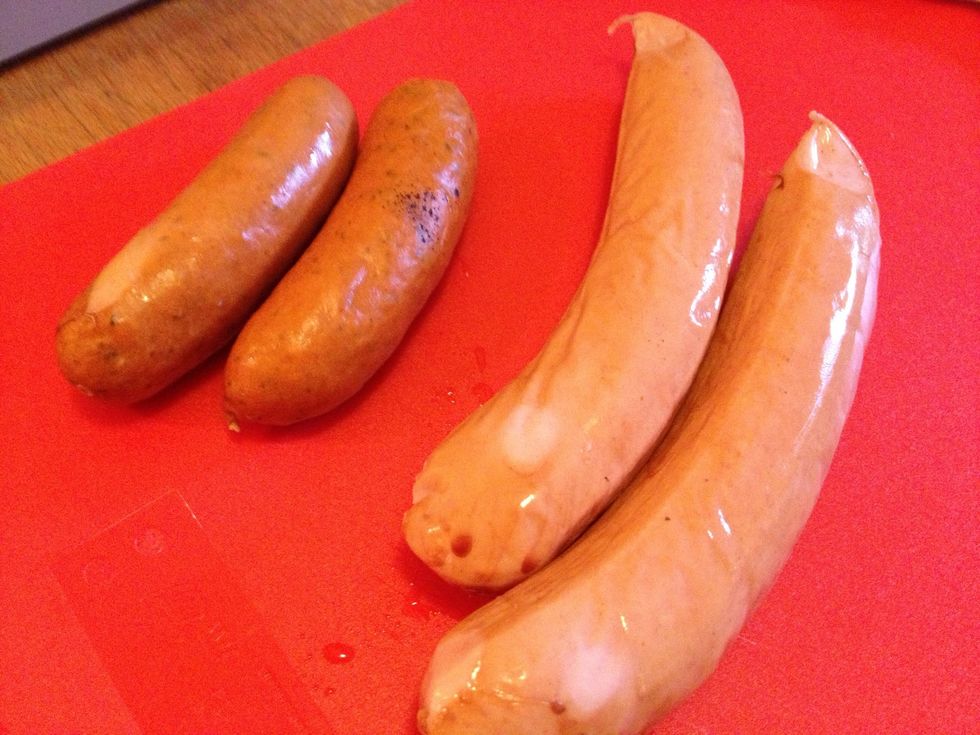 I'm using two kinds of sausages; one called "breakfast sausage" (the bigger ones) and the other ones are like a bit like chorizos.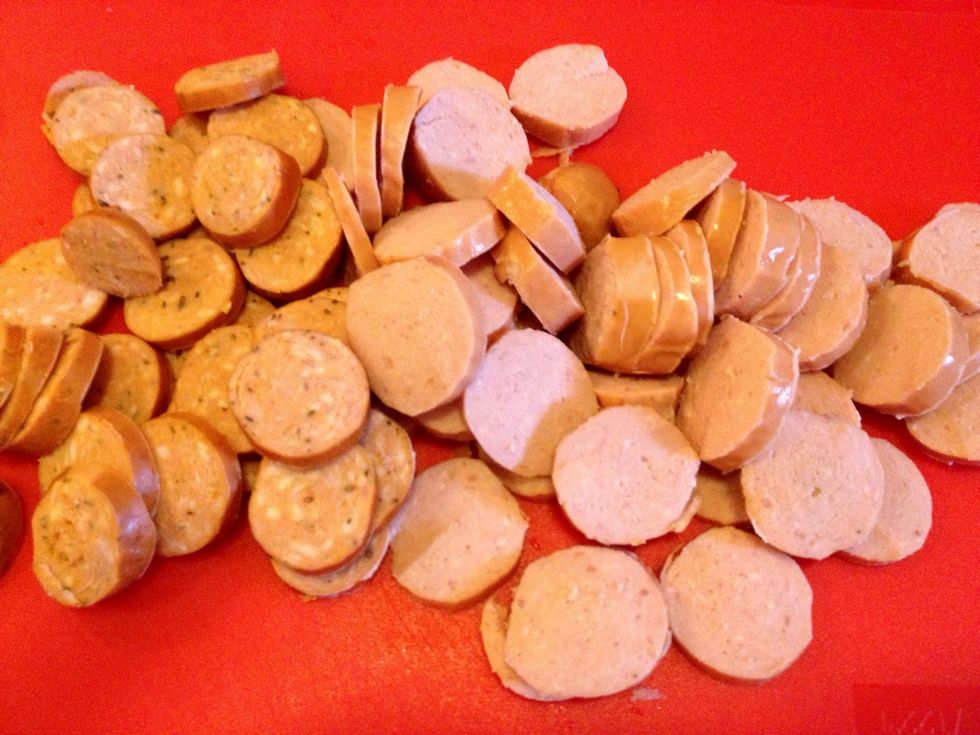 Slice the sausages.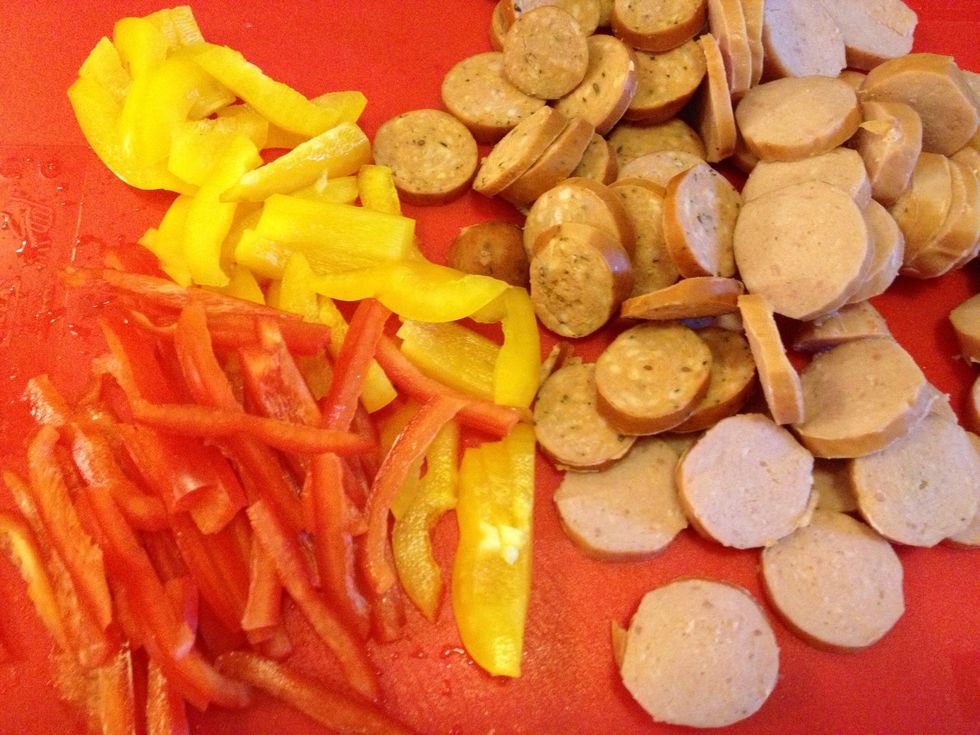 Chop the bell peppers.
In a bowl, mix eggs, milk, salt and black pepper.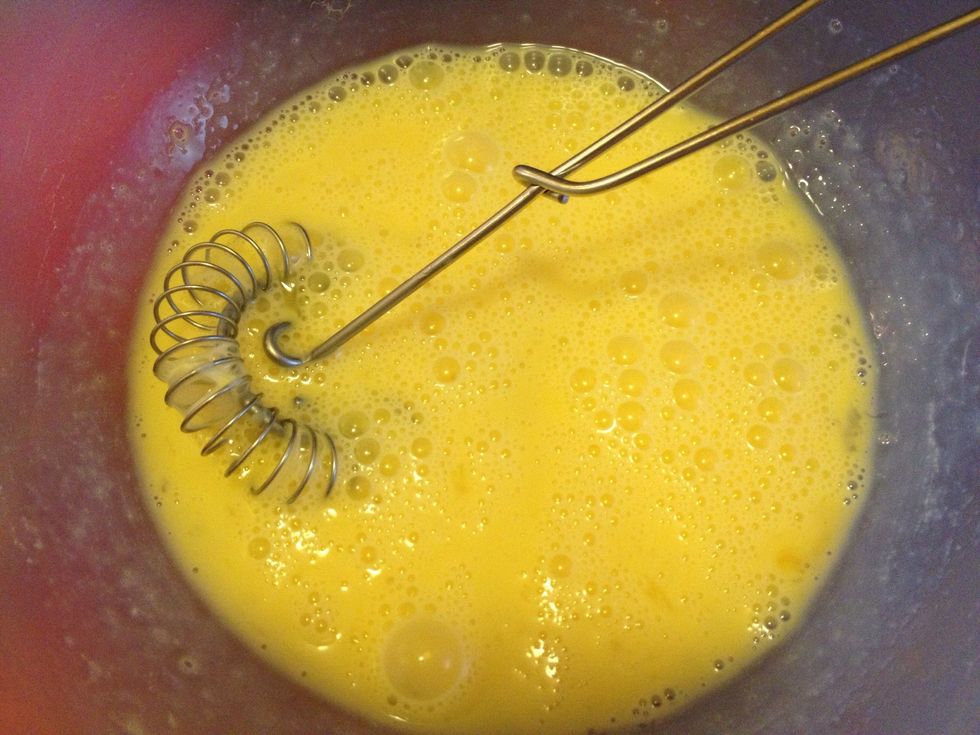 Like so.
Fry the bell peppers.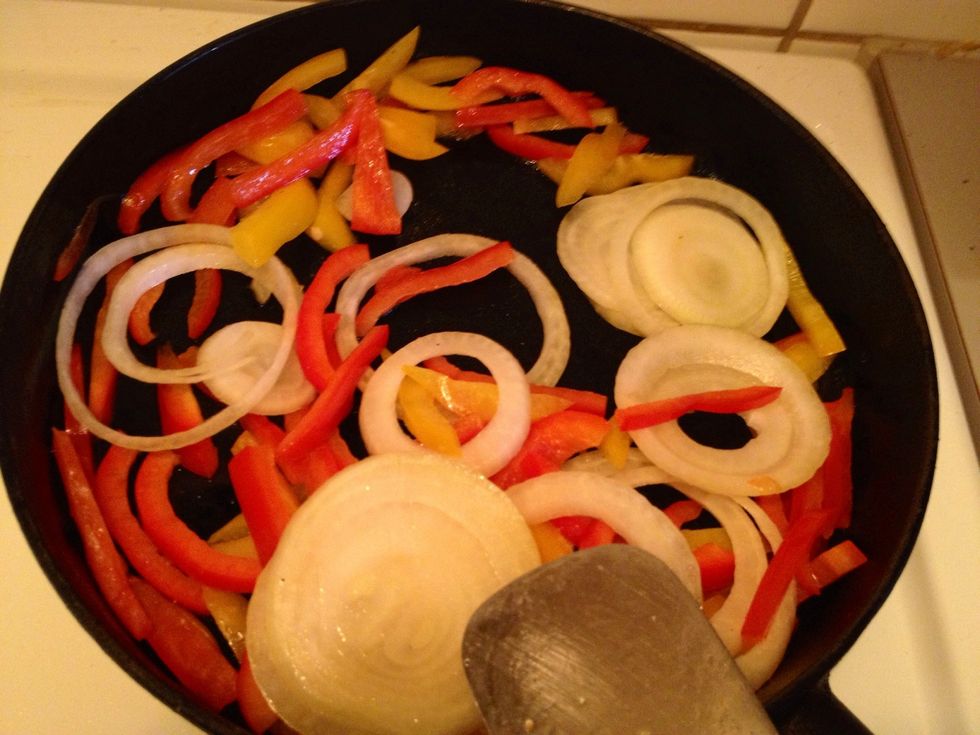 Add the onion.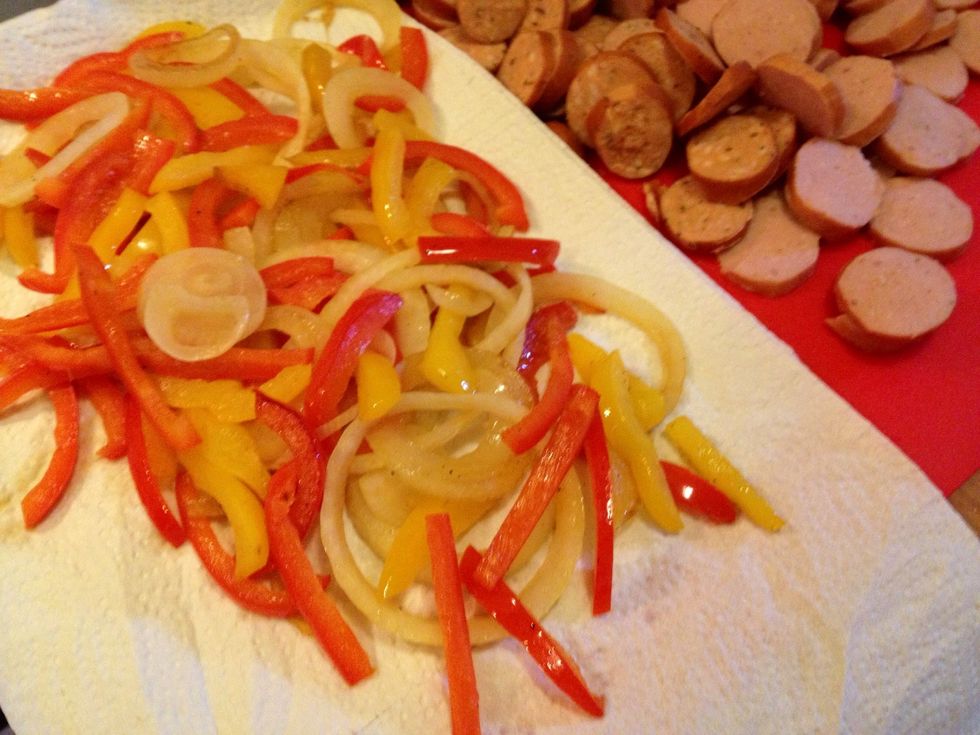 After 5 minutes or so let the veggies dry on a piece of kitchen paper.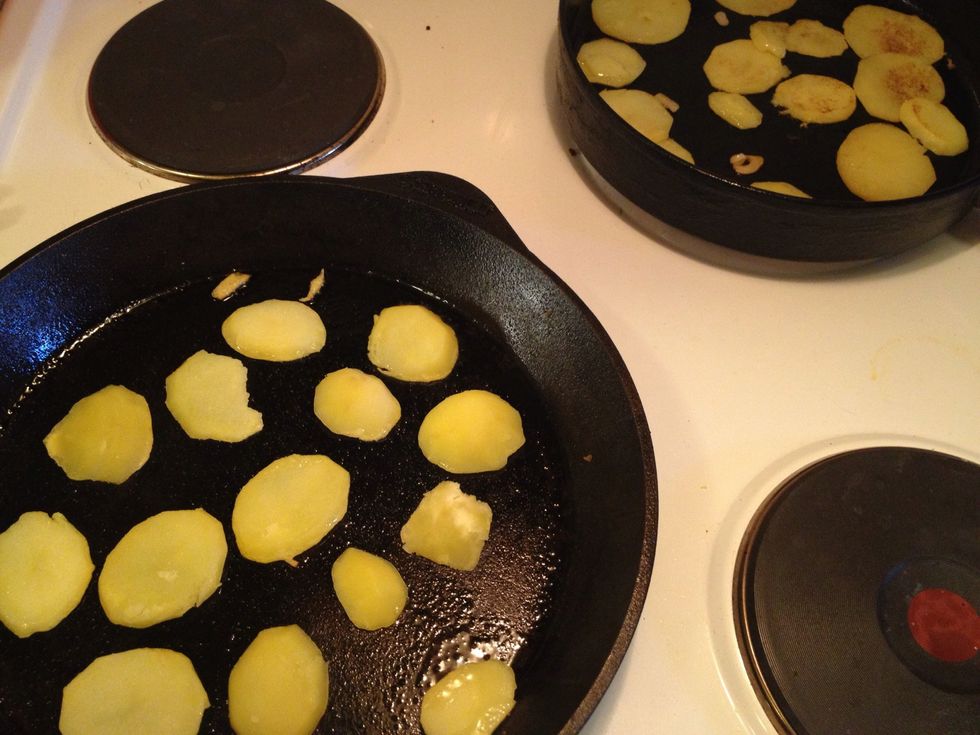 Either make dish with pre-cooked potatoes or cook them when raw. We pre-cooked ours because we like ut better, but it was an extra step and kind of unnecessary.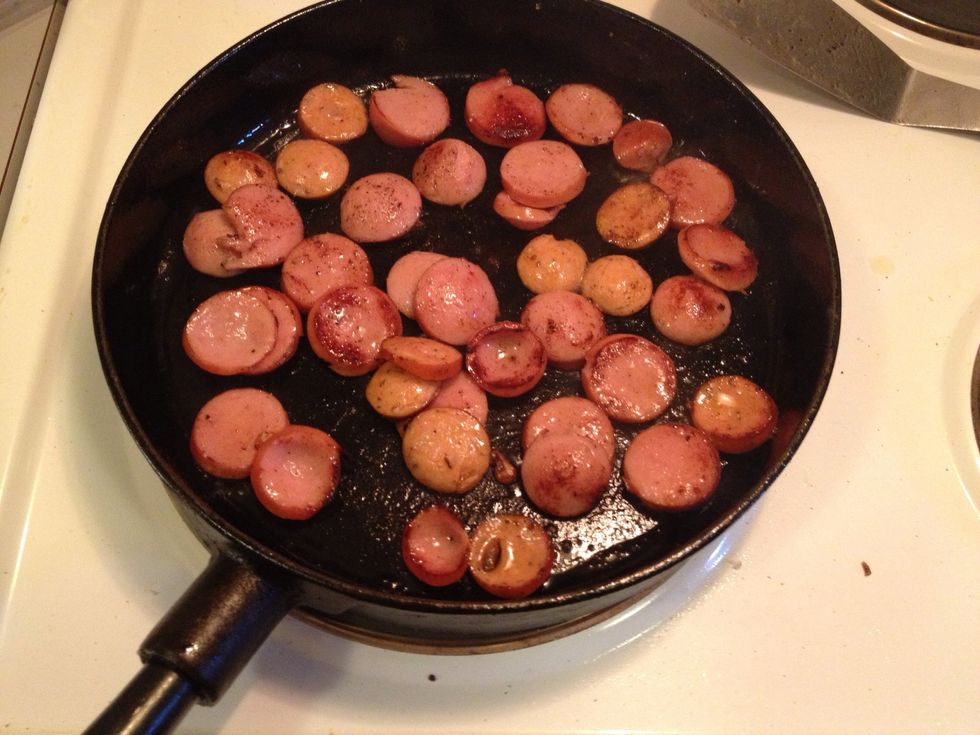 Then fry the sausages.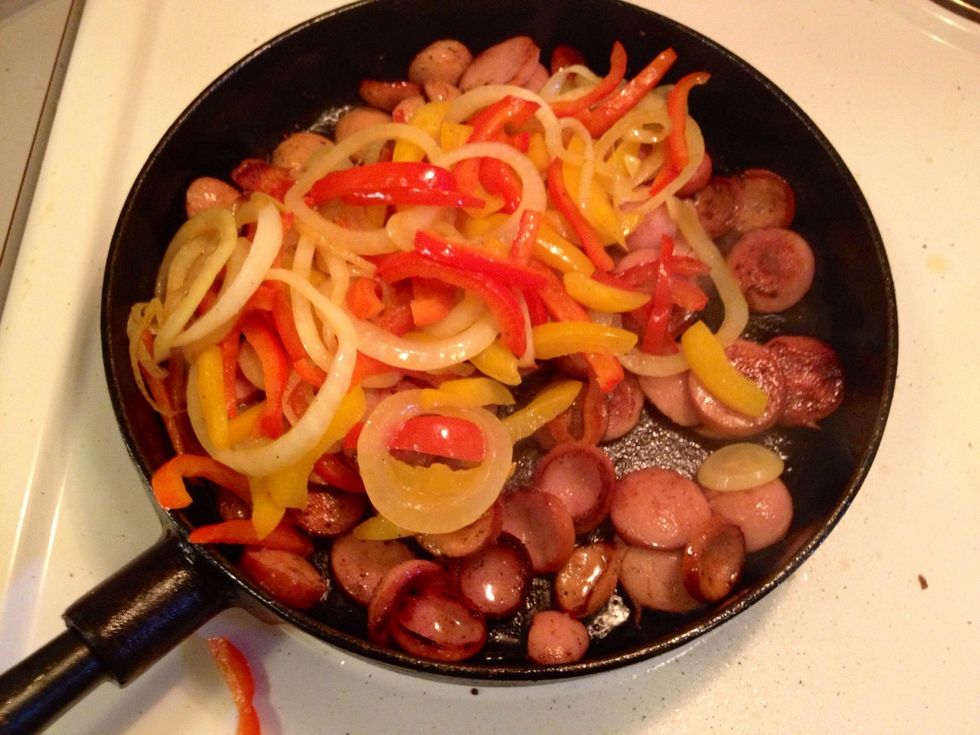 Mix the veggies with the sausage pieces.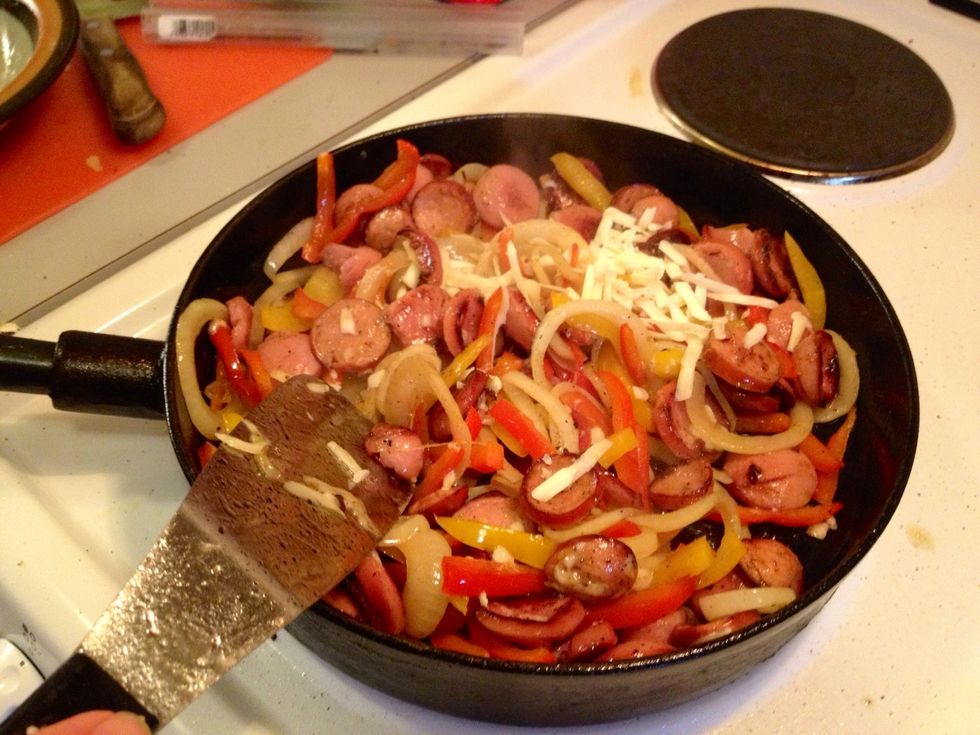 Add grated cheese, preferably one that has a lot of flavor.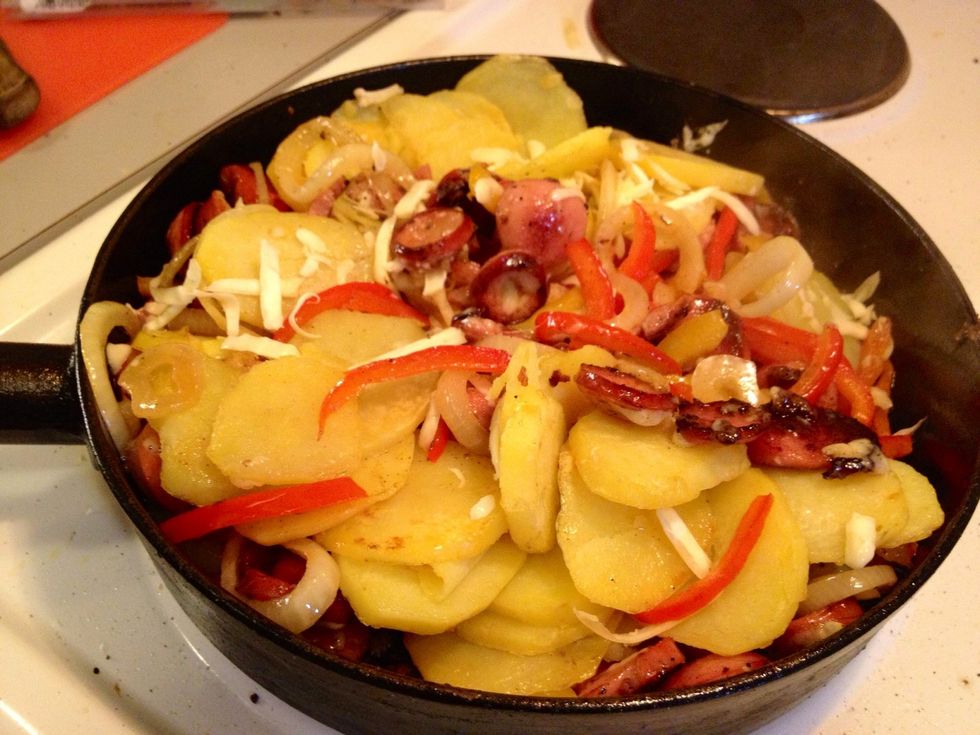 Then add the potatoes.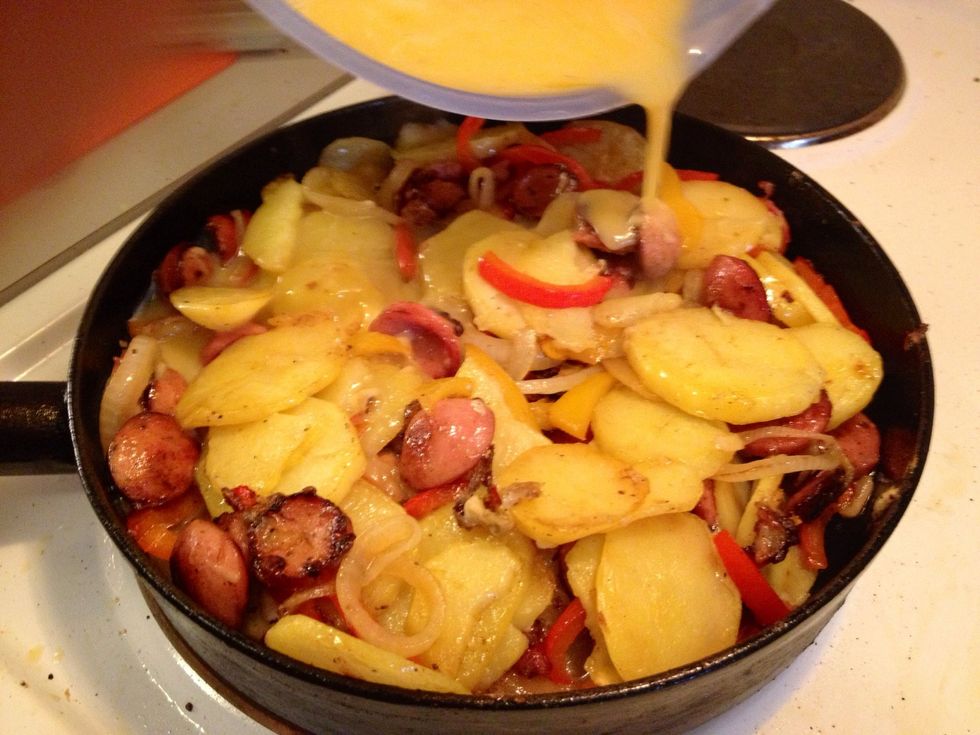 See to that there are several layers and that all the ingredients are thoroughly mixed. Then add the egg/milk mix.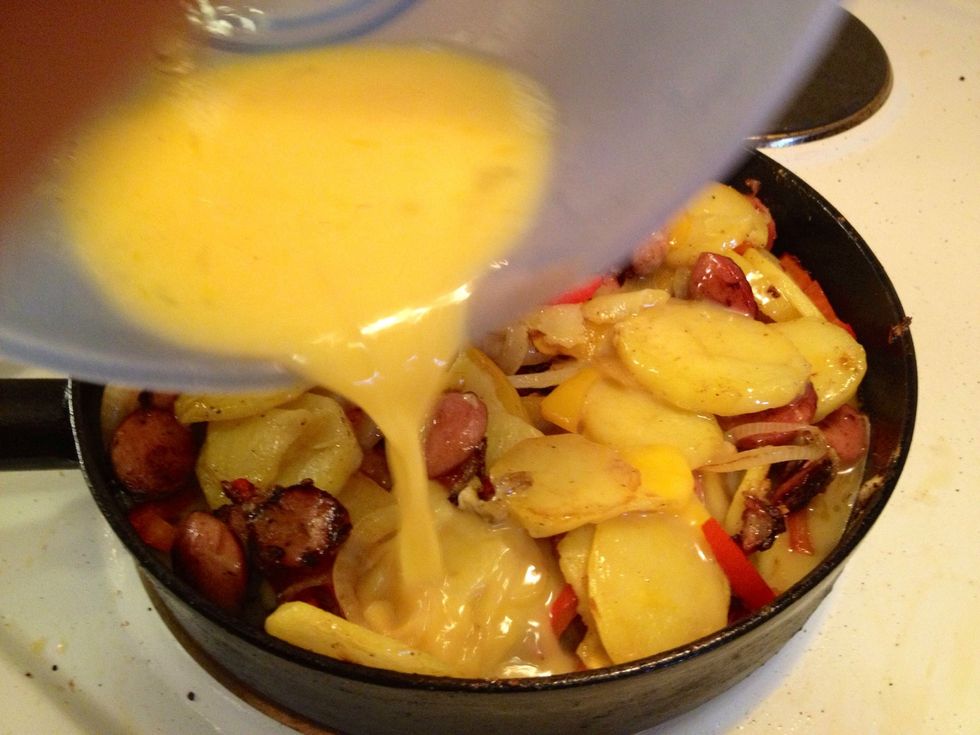 Like so. Fry for a couple of minutes on the stove, then put the frying pan in the oven.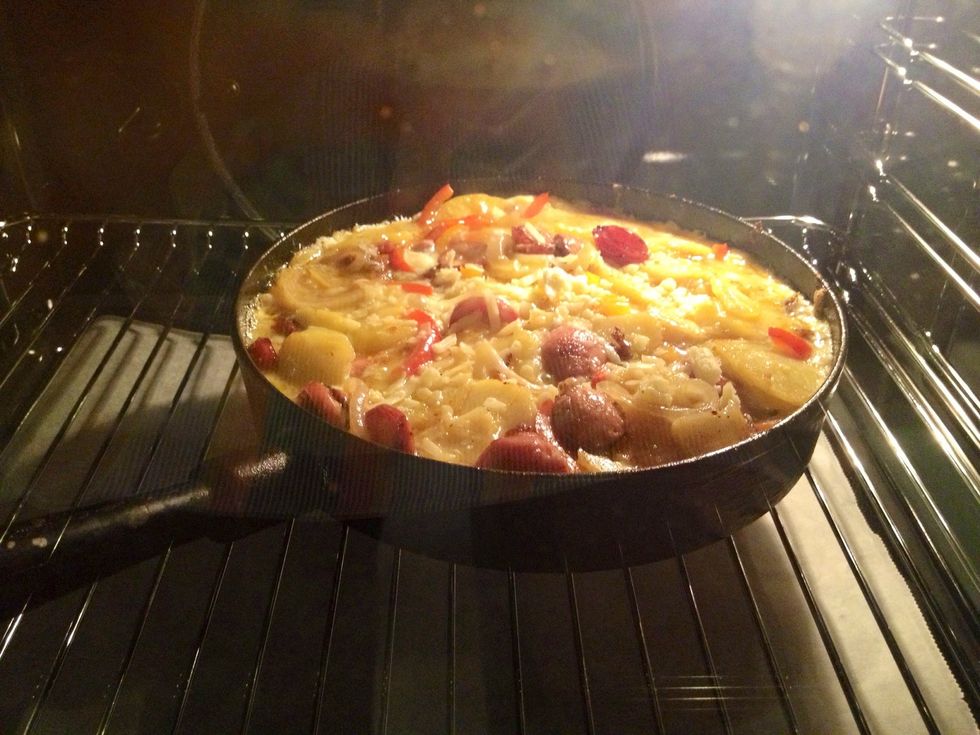 Set the oven to 225 degrees & and cook for 5-10 minutes.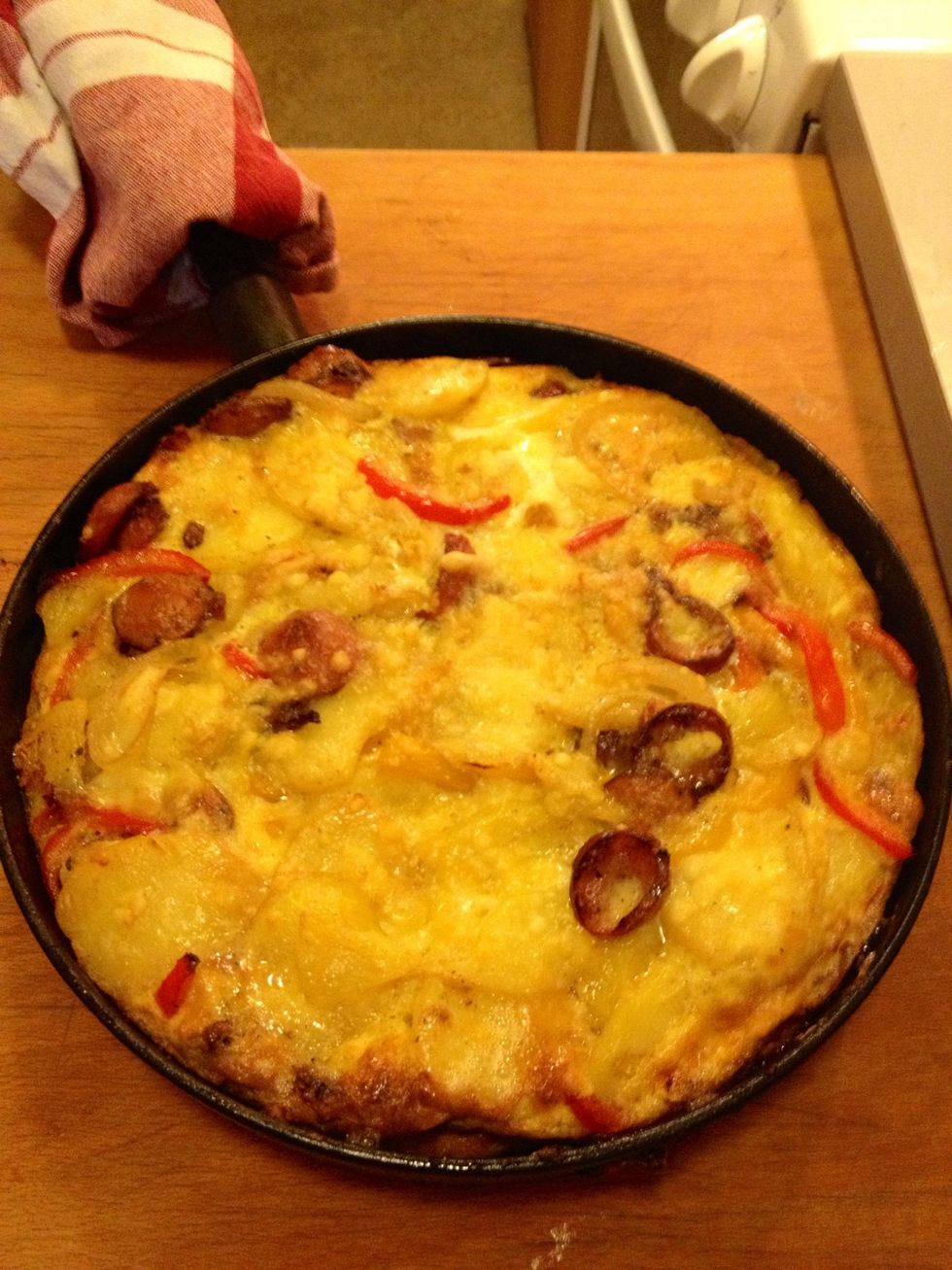 Ready!
Add some black pepper.
And serve with rocket or a green salad. You can also add some basil.
Since my photos really didn't turn out that great I include this photo (taken from the magazine where the recipe was published).
3.0 Thick sausages, like chorizo
500.0g Potatoes
1.0 Yellow paprika (bell pepper)
1.0 Red paprika (bell pepper)
3.0 Eggs
3.0Tbsp Milk
1.0tsp Salt
1.0pch Black pepper
100.0ml Cheese
Oil (for frying)
1.0Tbsp Yellow onion
Basil
Rocket salad
Karin Siöö
Lives in Sweden. Gets inspiration from trips, blogs & international students I meet at work.