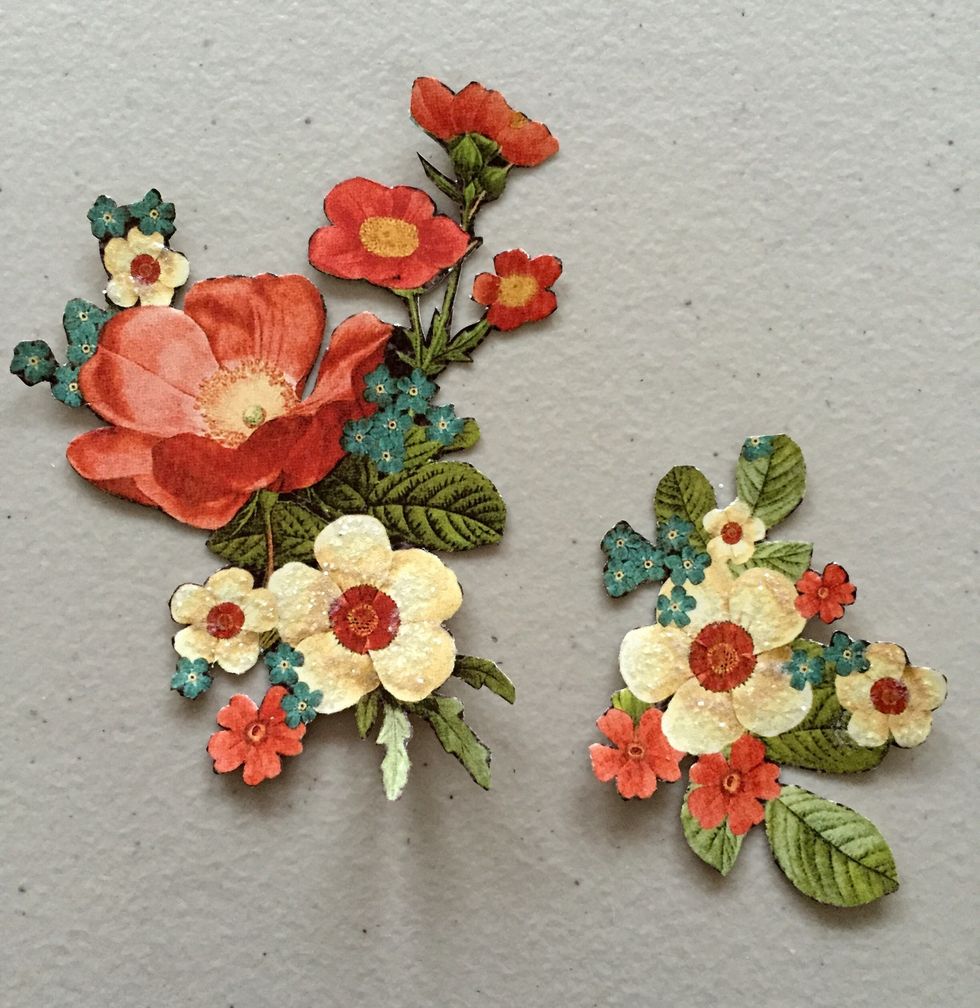 Fussy cut some flowers from Cats Meow page. Apply some glue to the white flowers and top with clear glitter.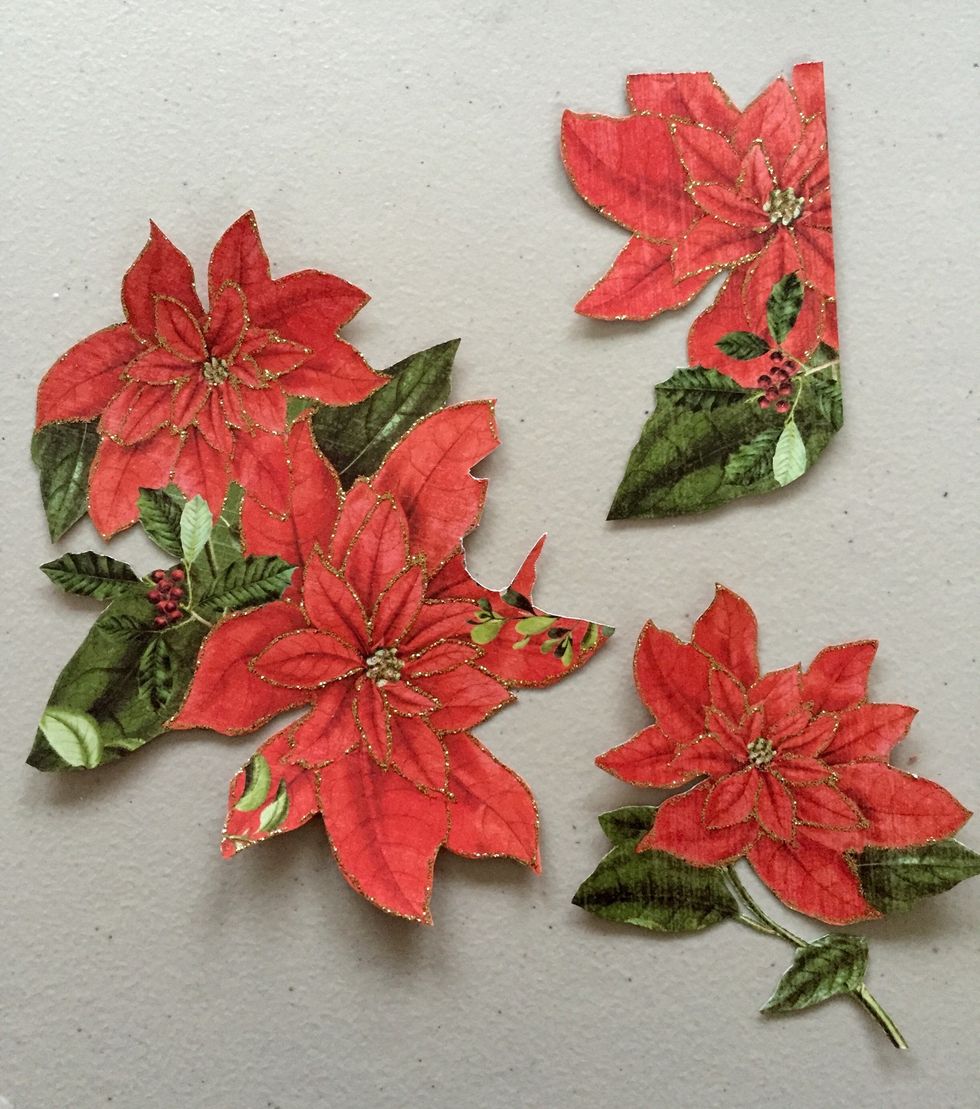 Fussy cut some poinsettias from December Flourish page. Apply gold Stickles to edges of flowers.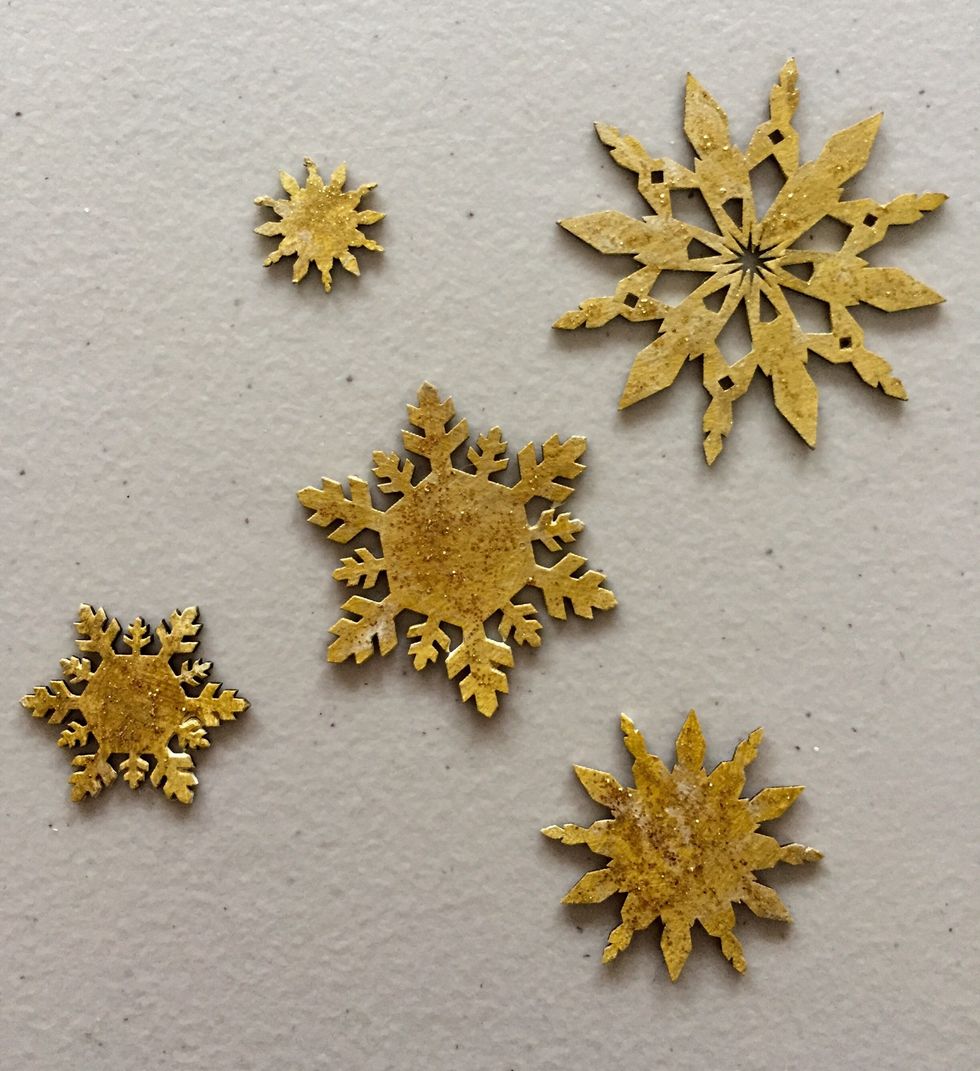 Apply gold paint to chipboard snowflakes. Add gold Stickles when dry.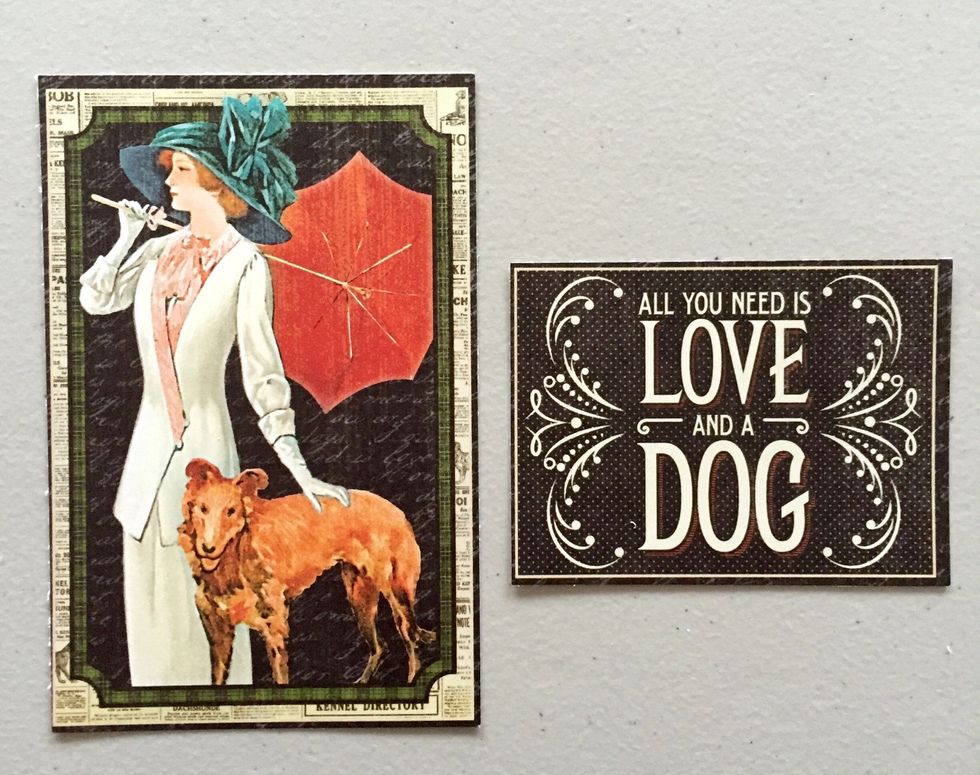 Cut out 4x6 woman with collie image and 4x3 All You Need image from Well Bred paper.
Cut out (2) black strips from Playful Pals.
Take Mr. Whiskers paper and place blue plaid side up.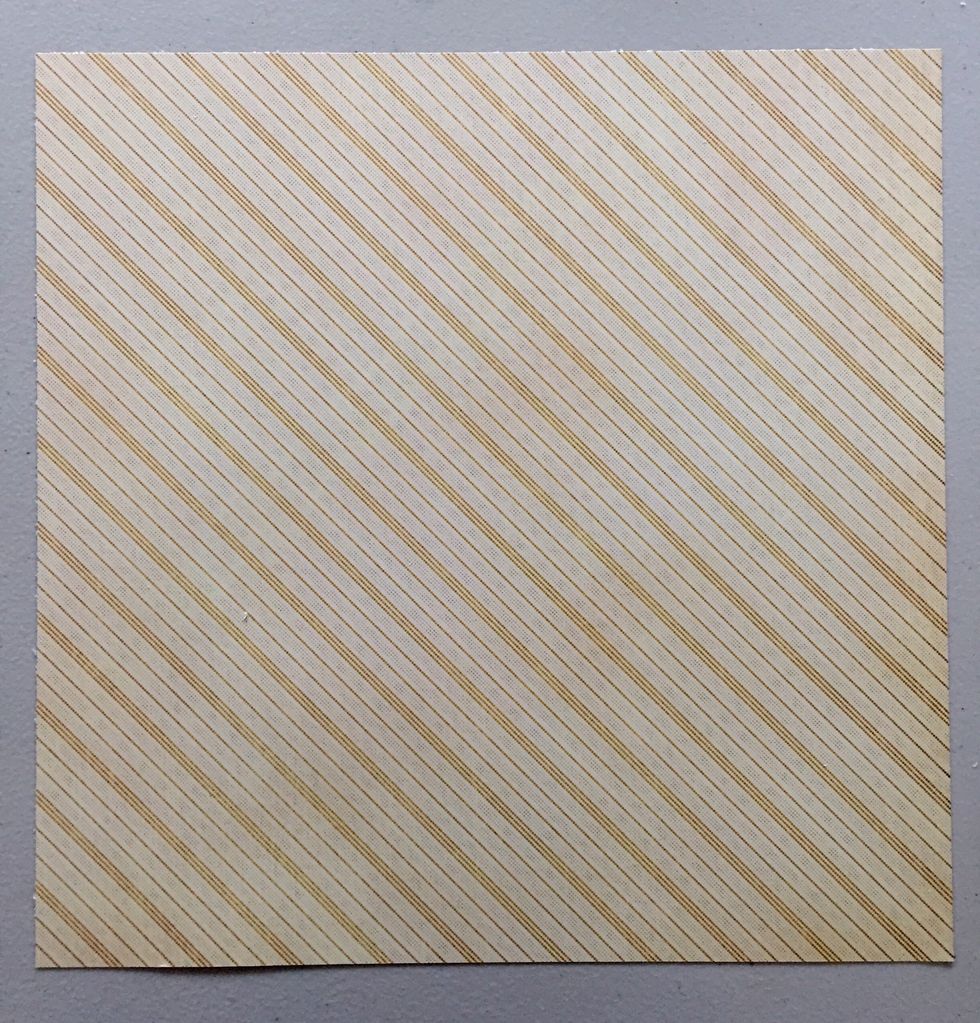 Trim Mischievous Menagerie paper to 11x11. Place tan side up.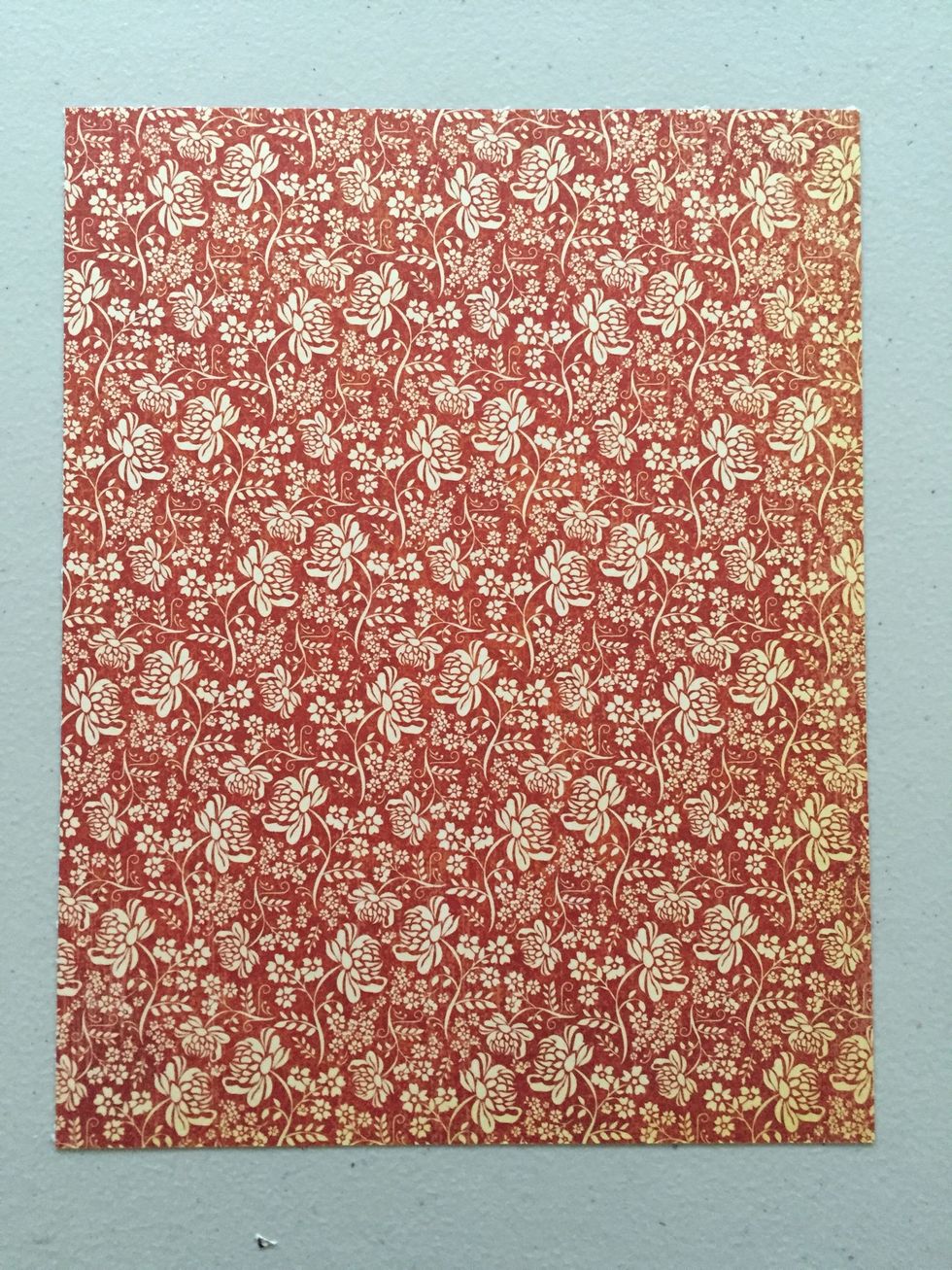 Trim Precious Pets paper to 7x9. Place red side up.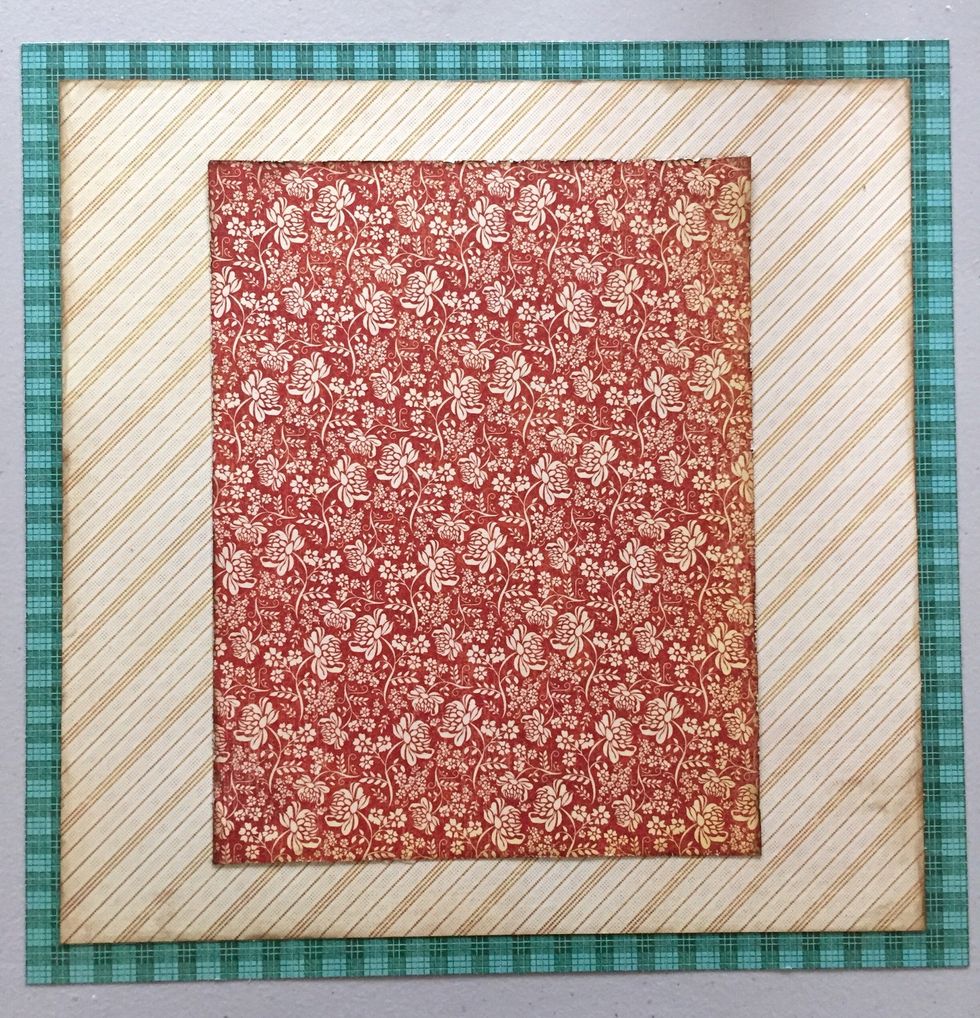 Layer paper per photo.
Add Playful Pals paper strips and Well Bred image per photo.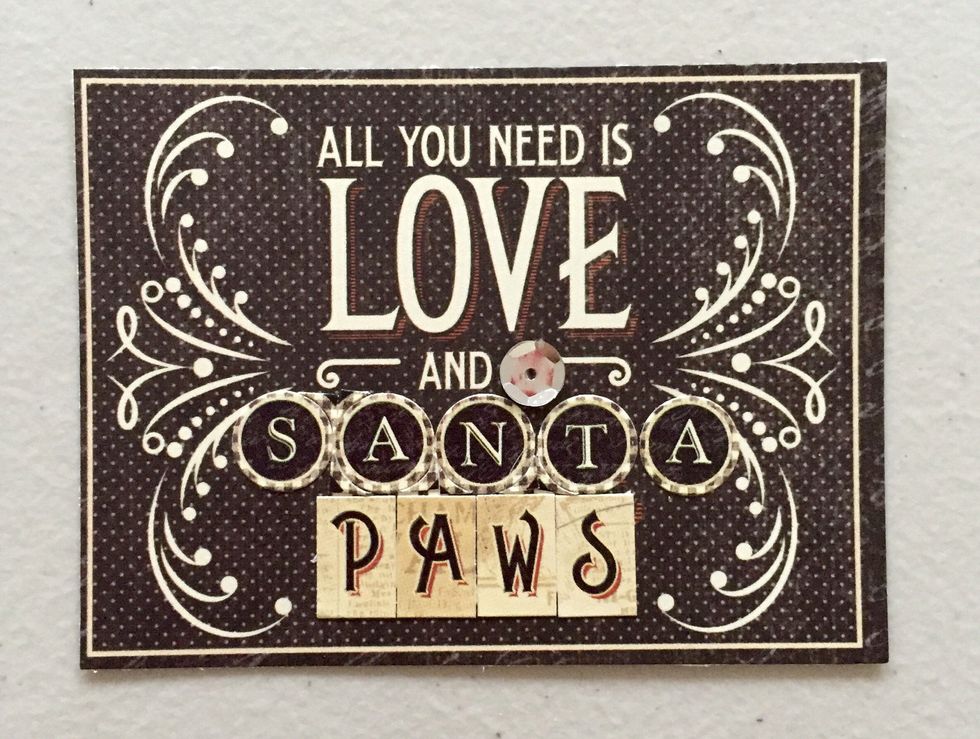 Add stickers and sequin to smaller Well Bred image.
Attach a 5x7 photo with foam dots. Then, arrange all pieces per photo and adhere using a combination of foam dots and glue.
Graphic 45 Raining Cats & Dogs 12x12 Paper Pad
Graphic 45 Raining Cats & Dogs Alphabet Stickers
Graphic 45 Time To Flourish December Flourish
Petaloo Mulberry Flowers - Green
Gina's Designs Chipboard Snowflakes
Stickles - Gold
Martha Stewart Clear Glitter
Half a doily
Silver sequin
Graphic 45 Ornate Metal Keys
Gold paint
Foam dots
Glue
Paper trimmer
Detail scissors