How to make a sand & surf themed mini with art anthology
Make a Sand & Surf Themed Mini With Art Anthology
1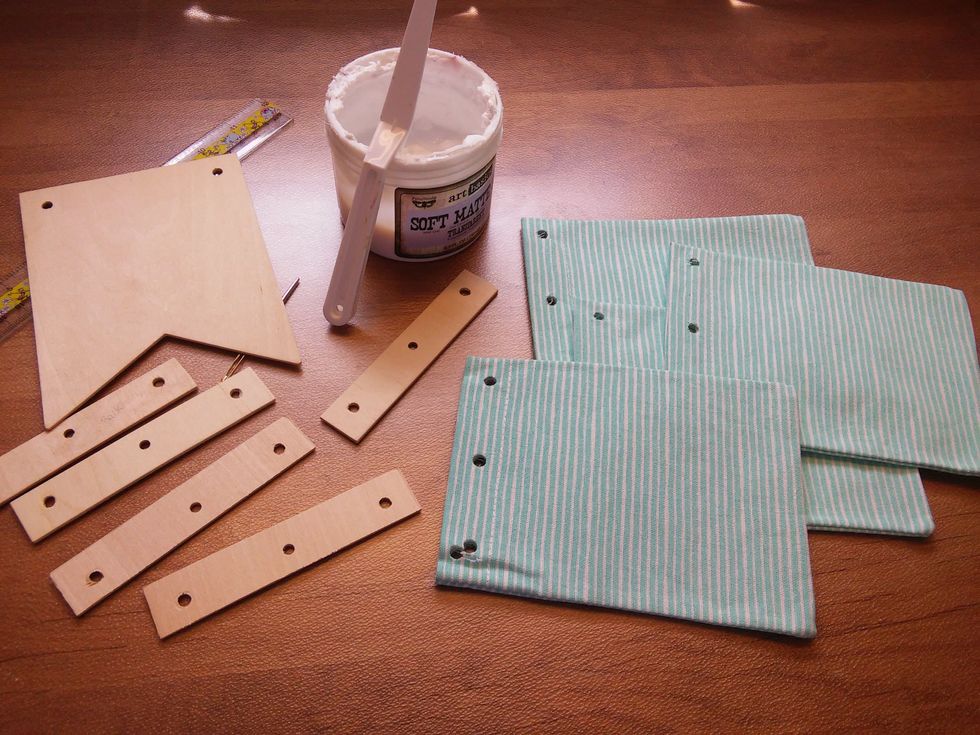 I found these cute canvas bags at Target and knew they would make a great mini album. I've punched holes in the bags, and as you can see I was off on one. This will not show later! :)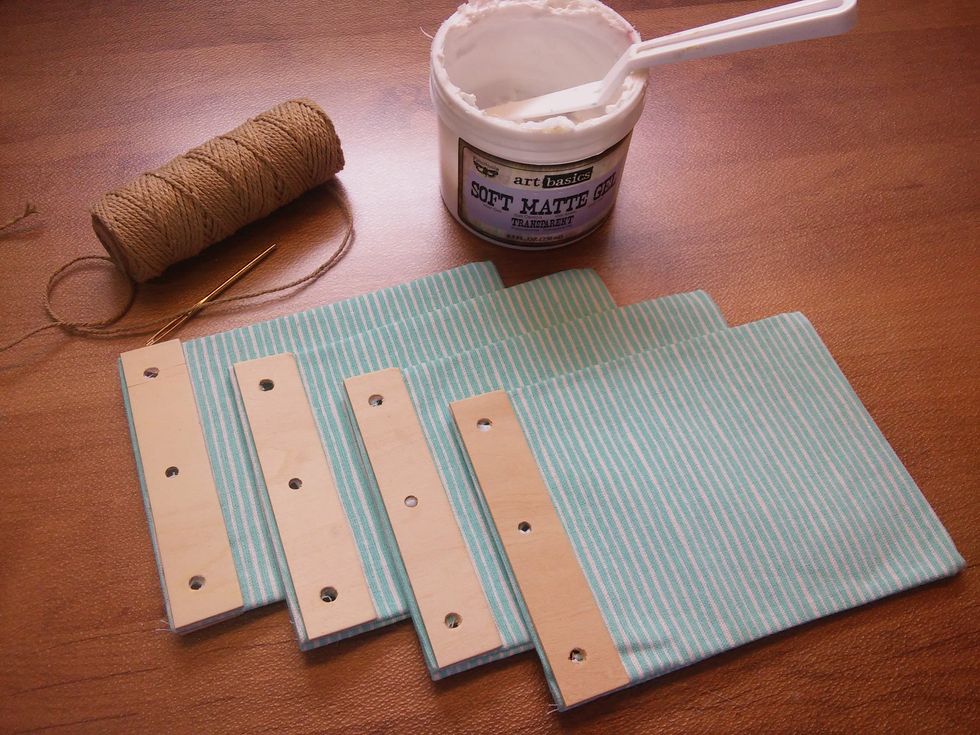 Using the ends of another banner/album I found, I layered the wood & canvas bags gluing the wood to the canvas w/ Matte Gel. This will give me a bit more space between my pages for embellishing.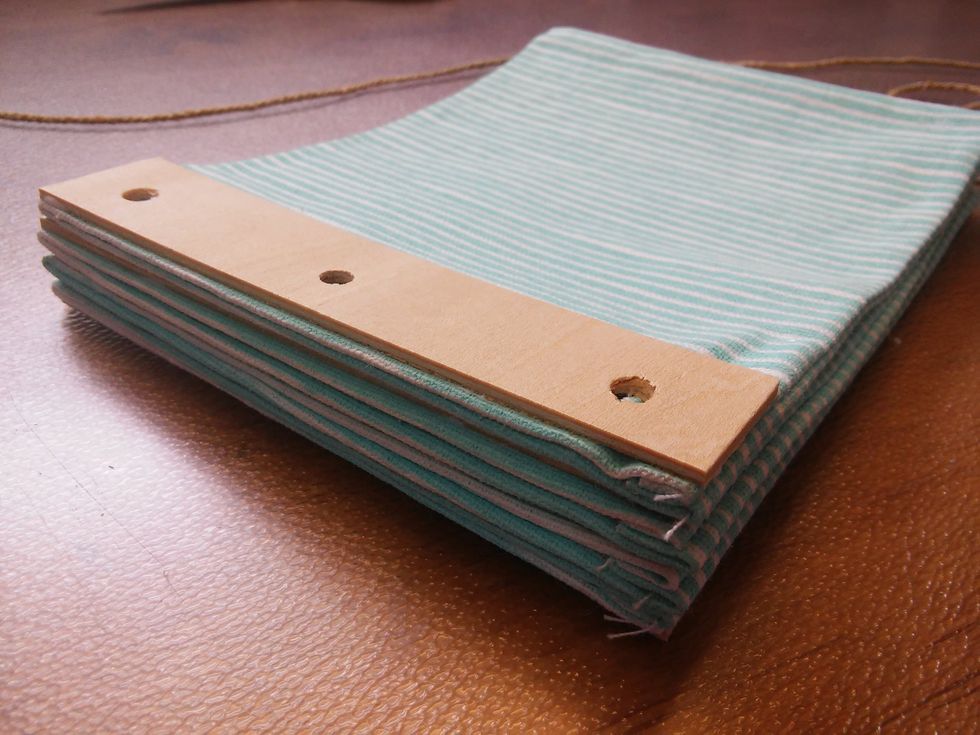 Now I've got it all stacked nice...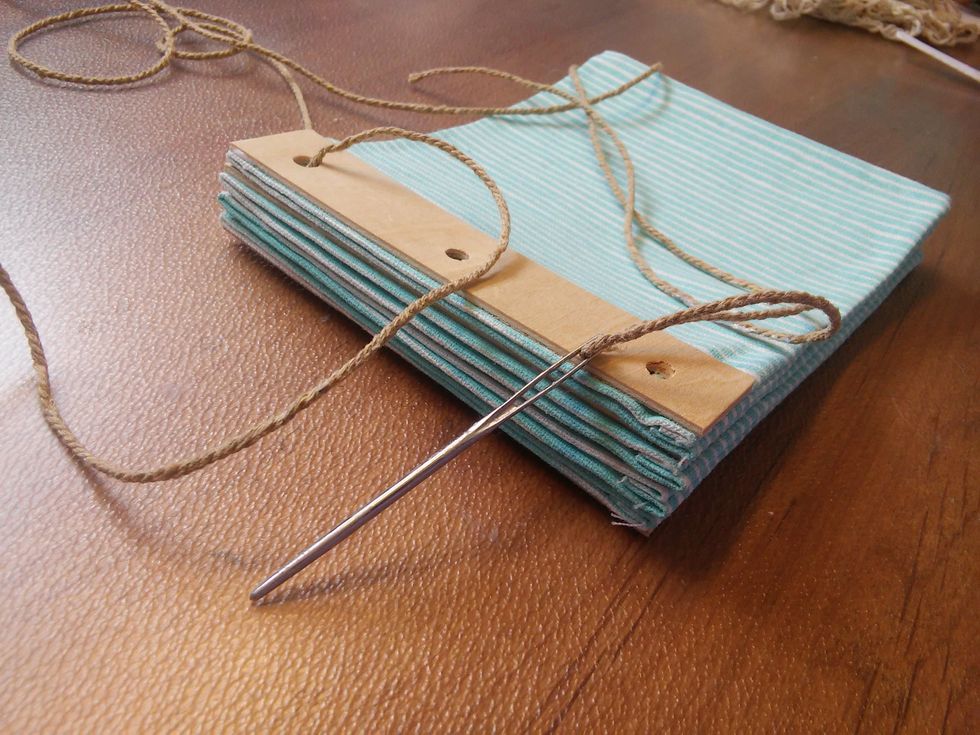 I found an easy Japanese bookbinding technique online and followed their directions.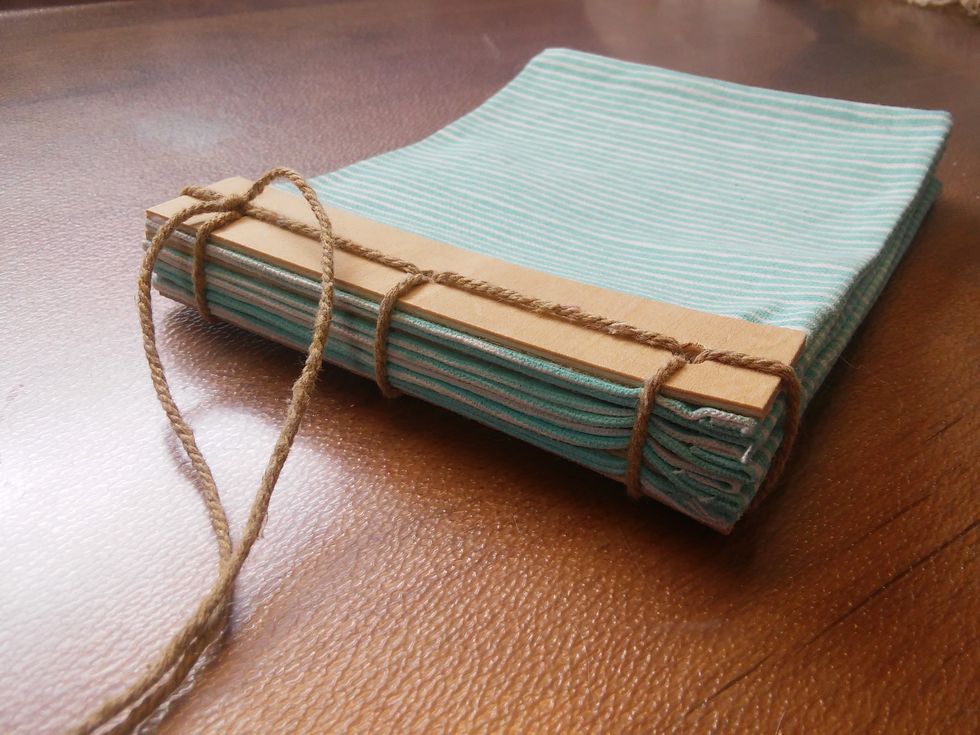 All done.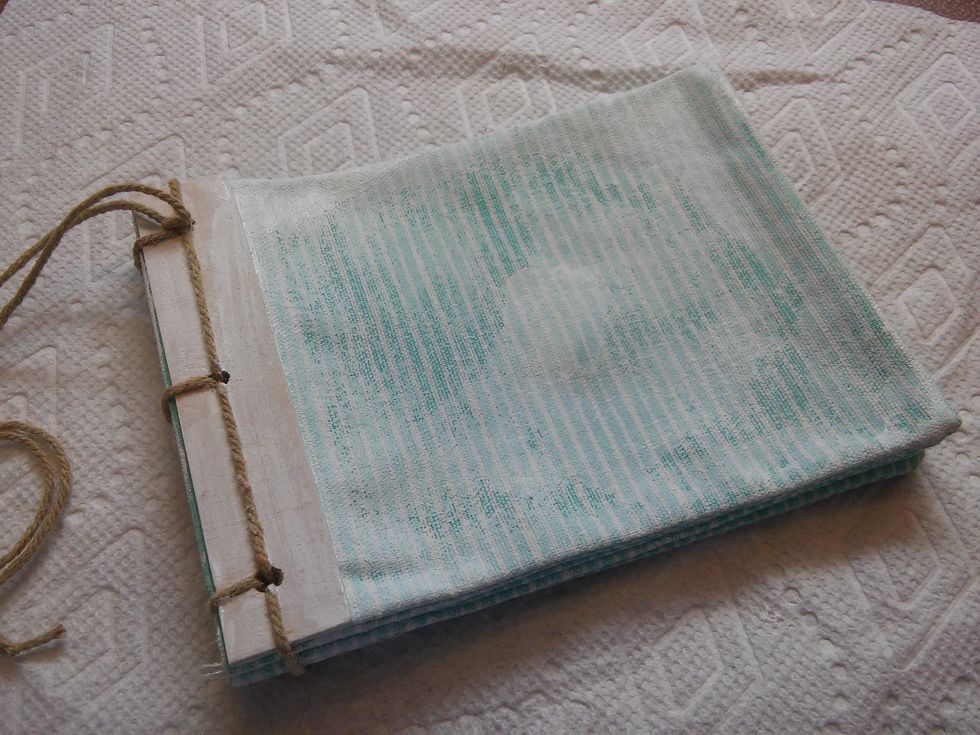 Now I will add a little white gesso on each page. I don't want to get rid of the stripes on the bags, but I want a nice base for my paints and sprays.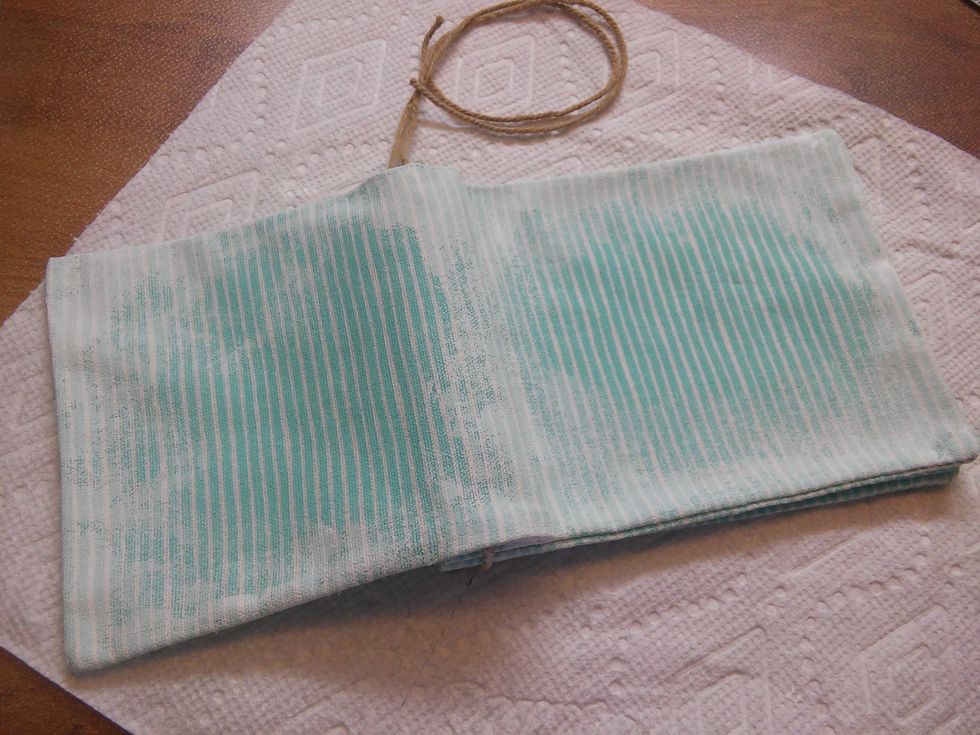 Every page. :)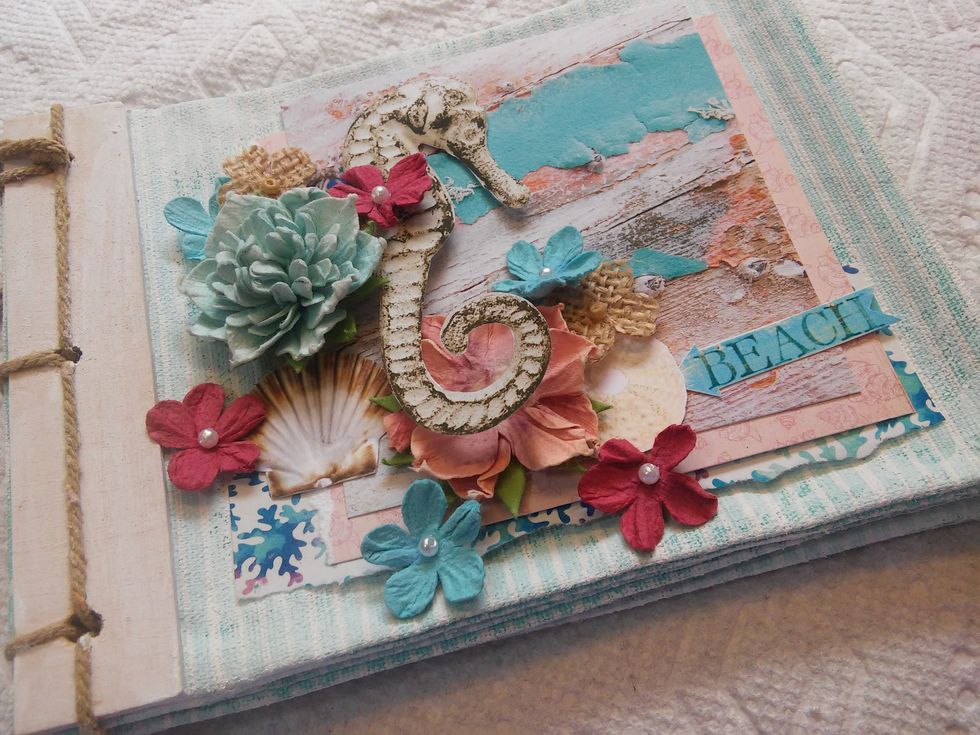 Dig out some embellishments.....Here is the look I think I'll go for. :)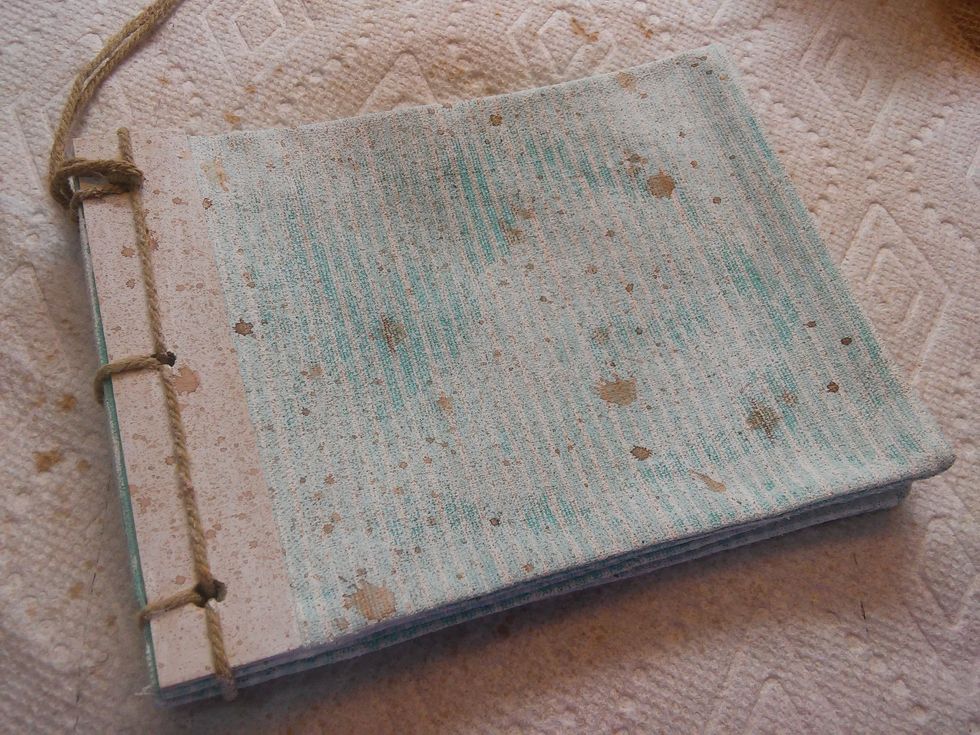 Now to give the pages a sandy worn look I mist and dribble a little Warm Colorations Spray on them.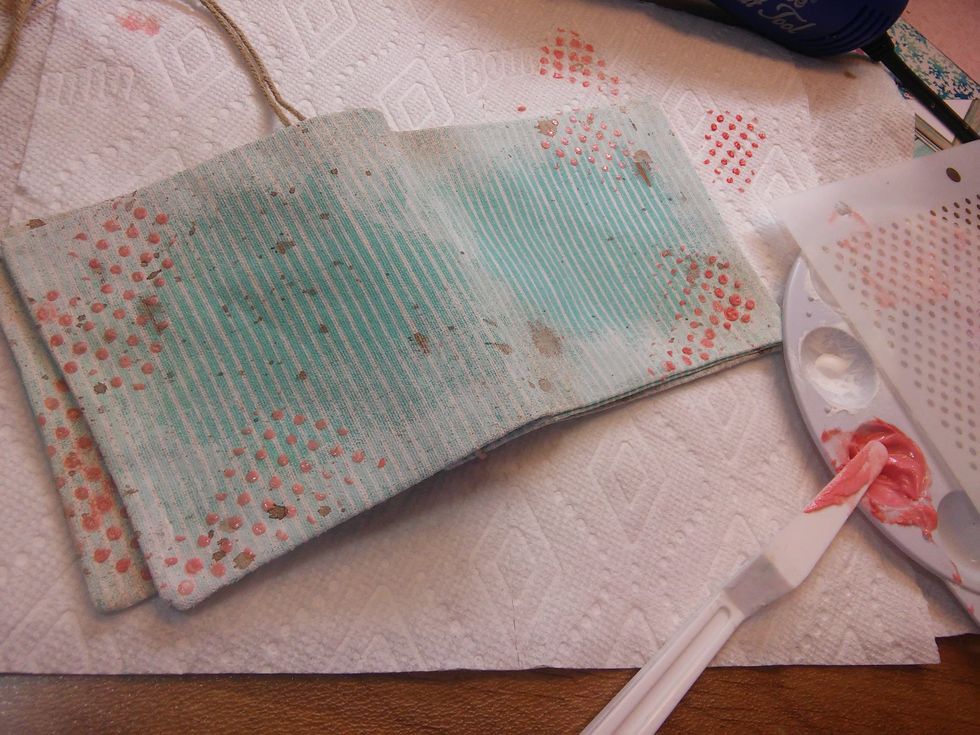 Now I'm stenciling in some random areas with my Dottie Stencil and some Coral Sorbet Paint. Love that sorbet sparkle!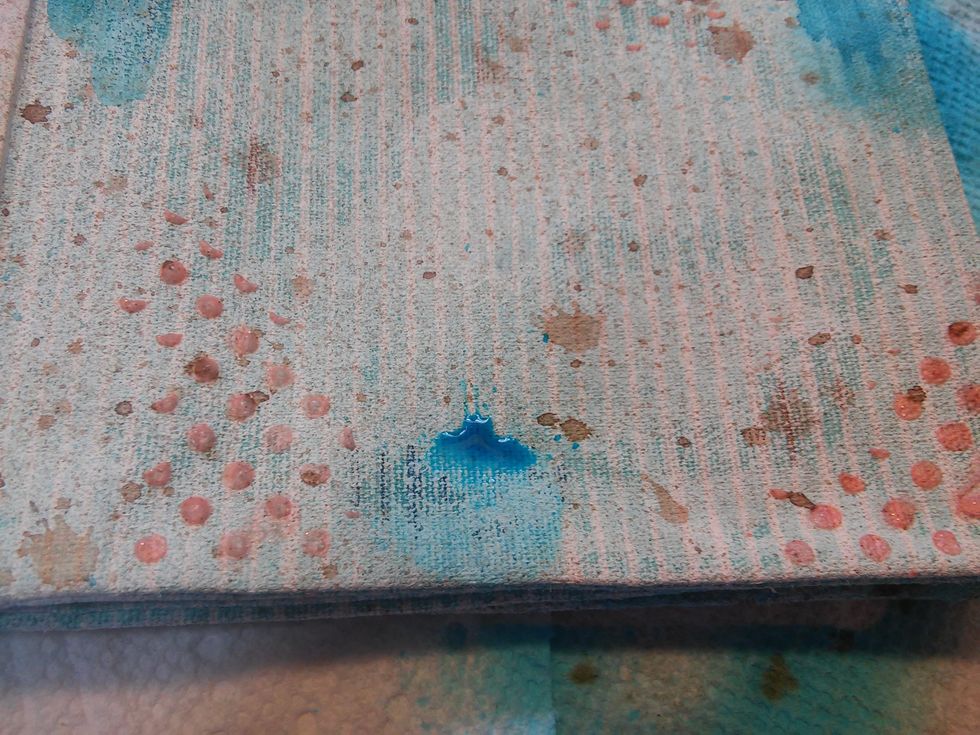 Now some blue...Waimea Bay is perfect. I don't want an even color, but a spot here & there that appear to have been "spilled" on! :) After dribbling the spray on I dry it quickly with my heat tool.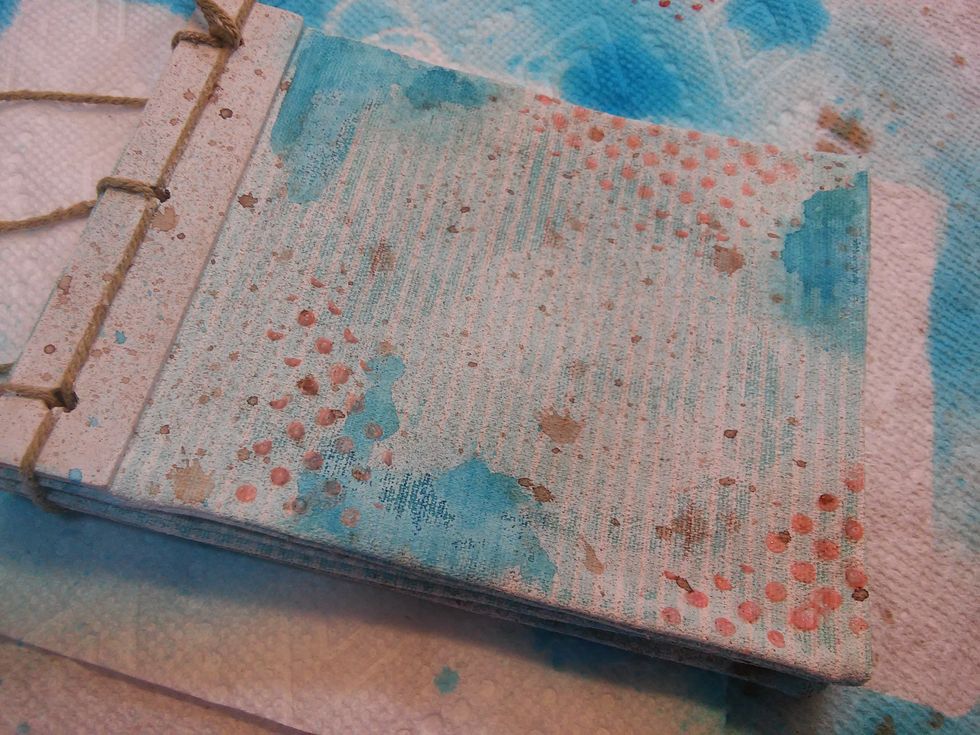 Love it!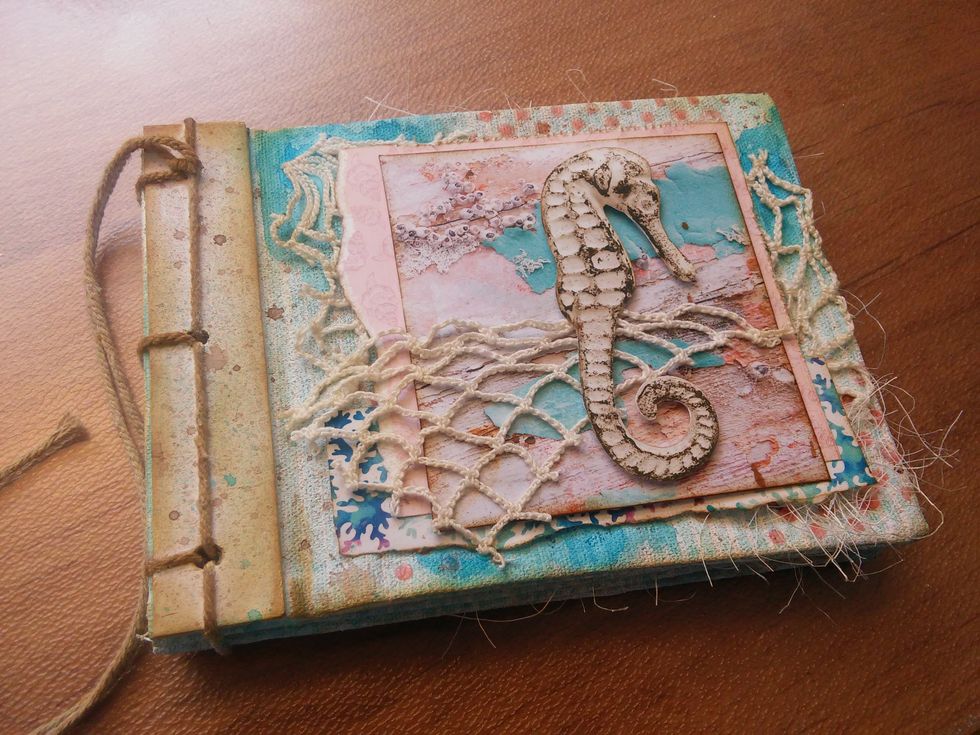 Now I'll play with papers.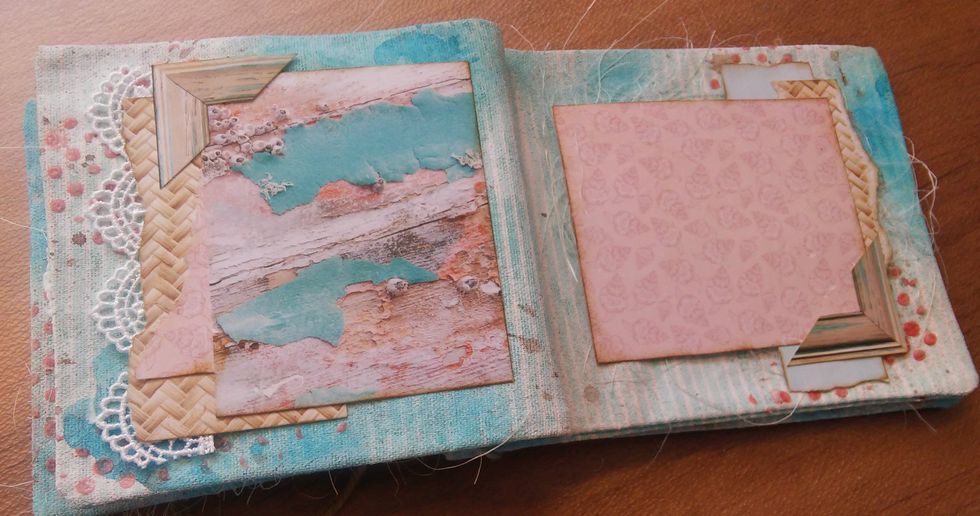 Wood wool...netting....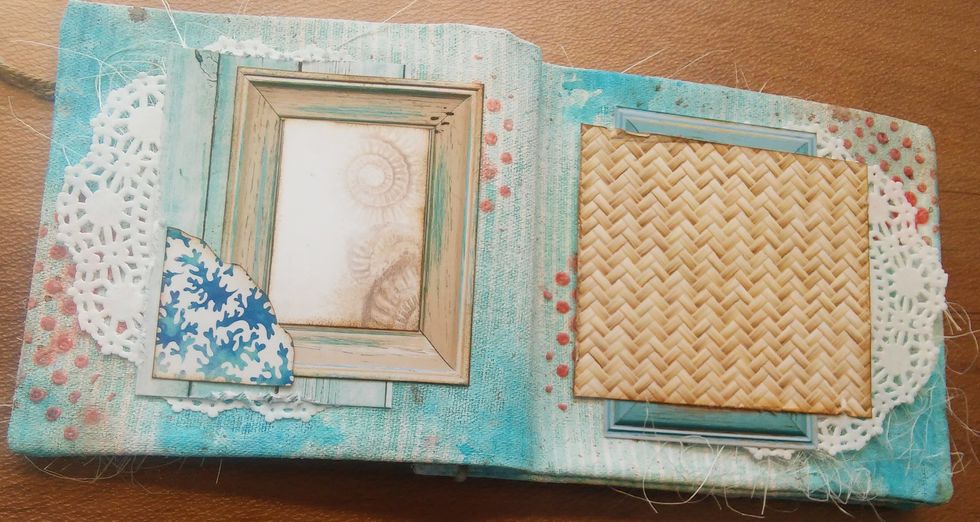 Lots of layers. Then glue them all down.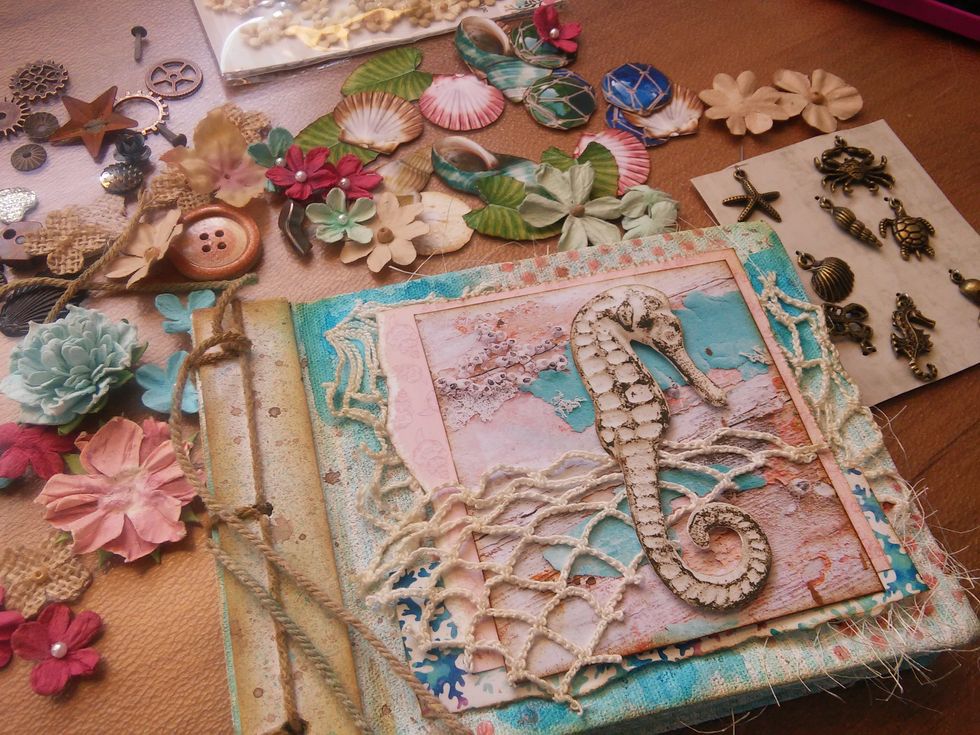 Now to play with embellishments!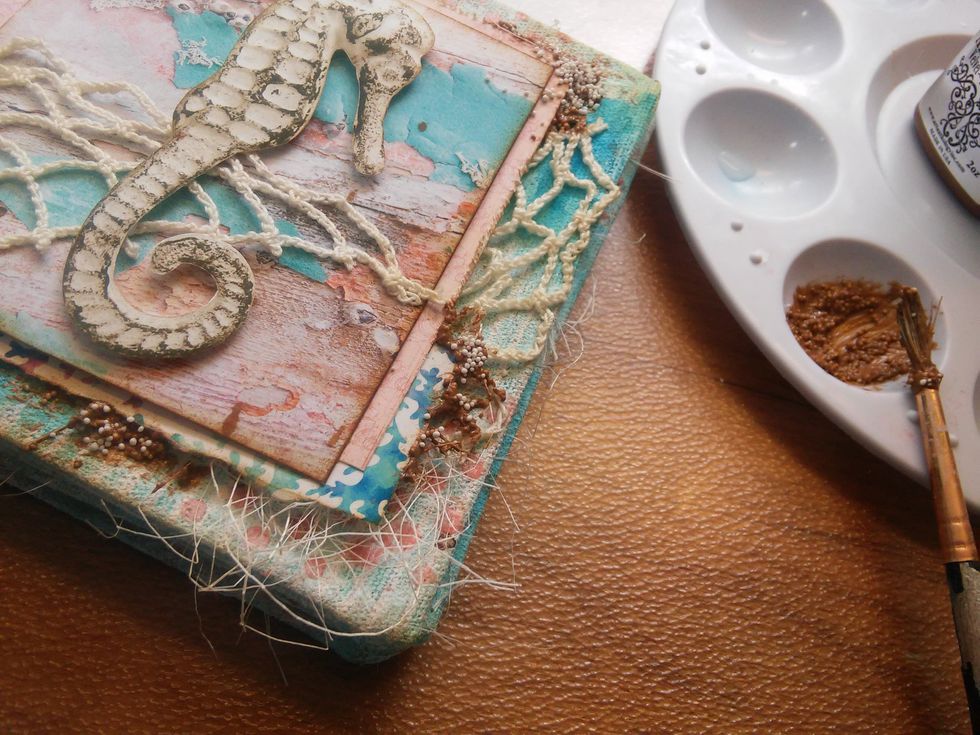 As I begin to add embellishments I accent a couple spots on each page w/ some Kona Velvet Paint mixed w/ some tiny art stones. It's not just great paint, but it works like colored glue, too!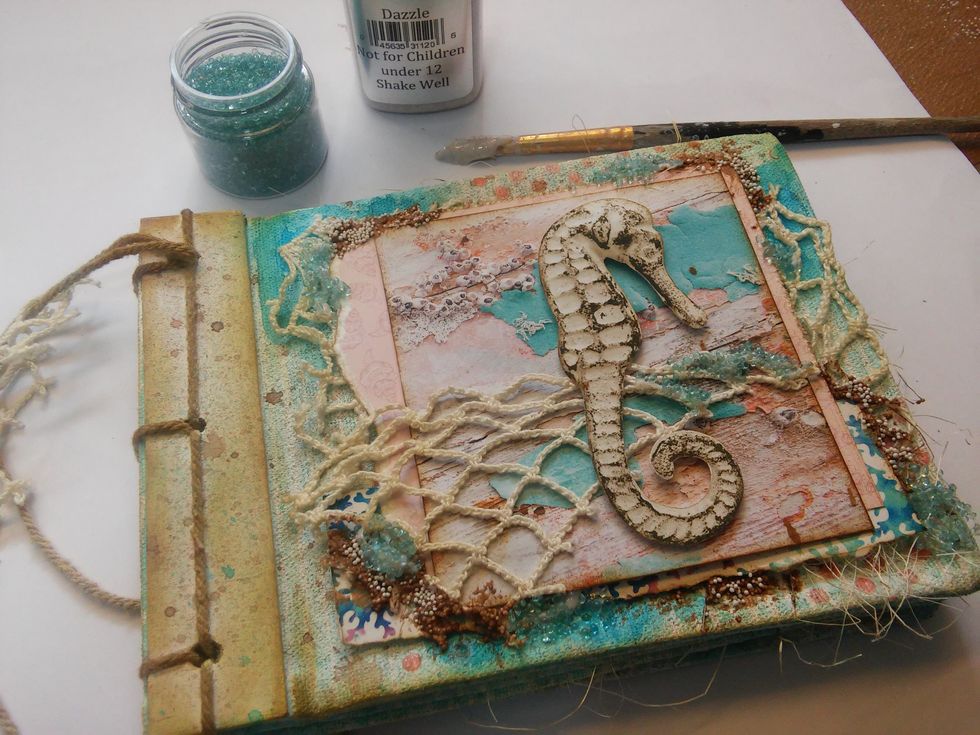 I put just a sprinkle more of the mini art stones over the tops. Now I'm adding some little aqua glass beads with some Soft Matte Gel as the glue.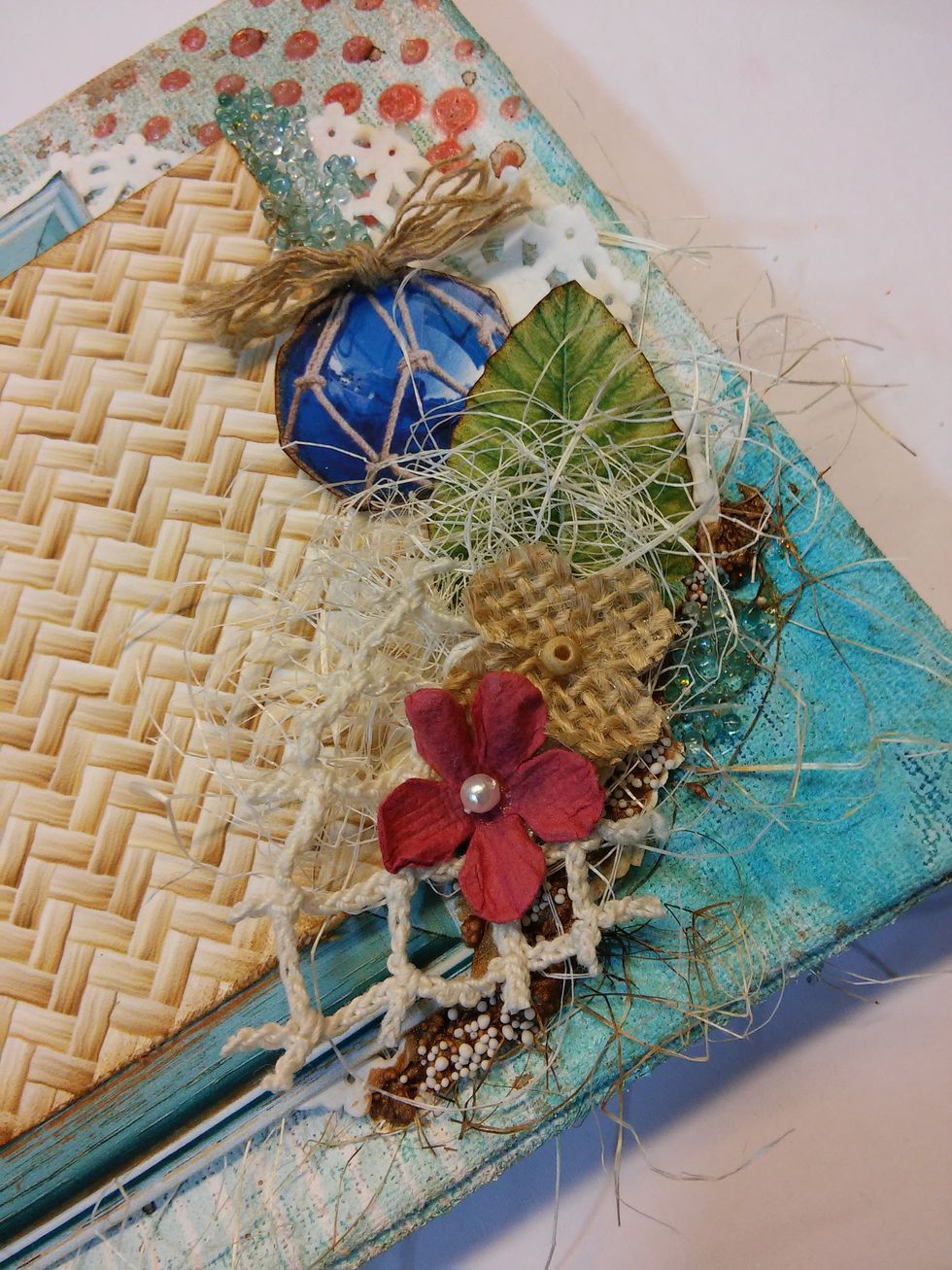 looking good once it's added all together!
Here is the completed cover! I added some ocean charms to the binding strings. I hope you found this inspiring!!
Dottie Stencil
Coral Sorbet Paint
Waimea Bay Colorations Spray
Warm Colorations Spray
Kona Velvet Paint
Art Anthology
Art Anthology is a manufacturer of dimensional mediums.\n\nCome chat with us in our Facebook Group: Art Anthology Adventures in Art