This guide will show you how to cut, fold and fill a samosa. Link for entire recipe at the end!
322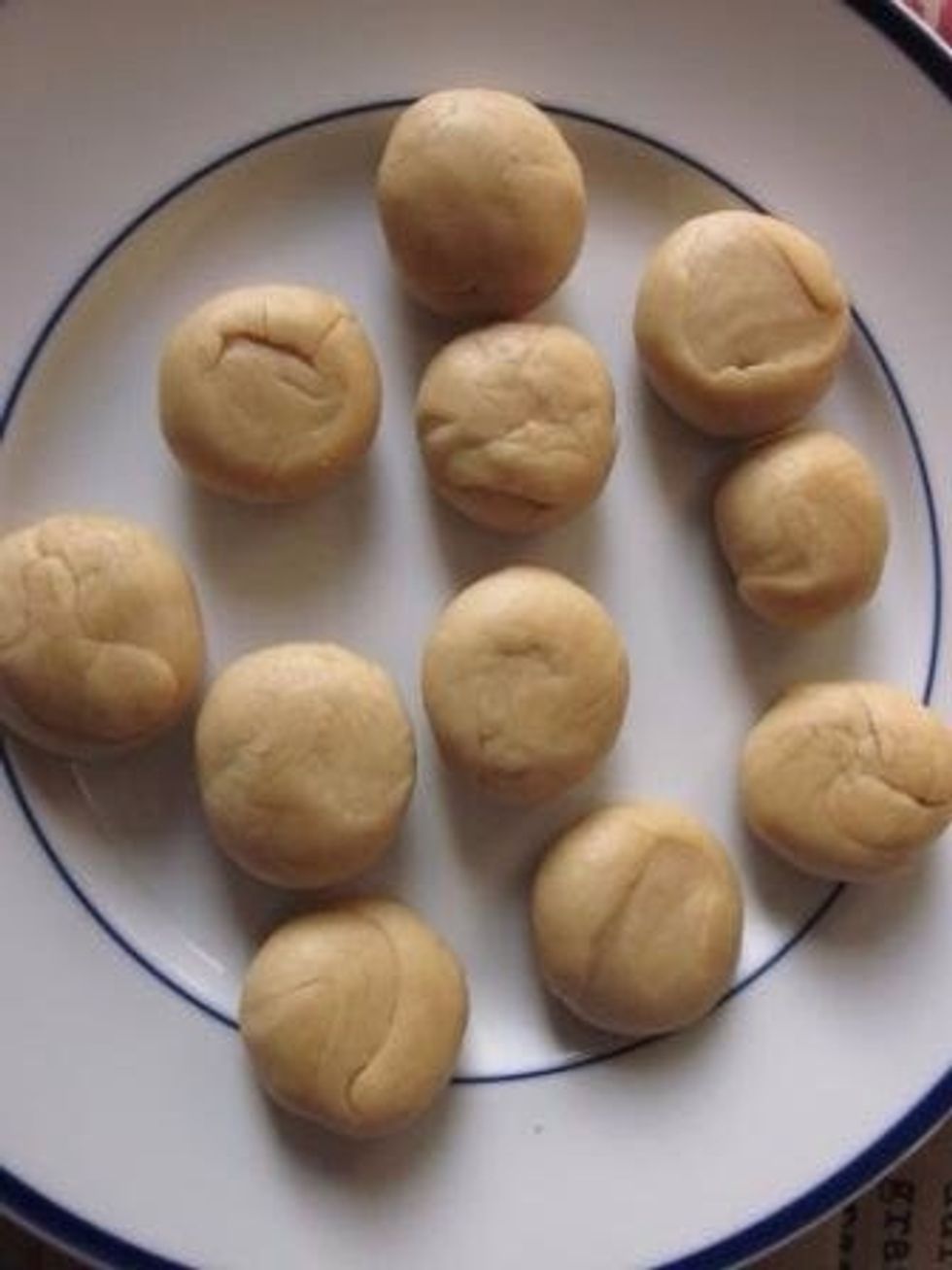 Divide your chilled dough into 12 equal balls. Dough: 3/4 cup all-purpose flour 3/4 cup whole wheat pastry flour 4 tablespoons butter, softened 1/4 teaspoon salt ~3 tablespoons warm water
Start rolling your dough ball into a circle.
Roll out your dough to a 6 inch diameter circle.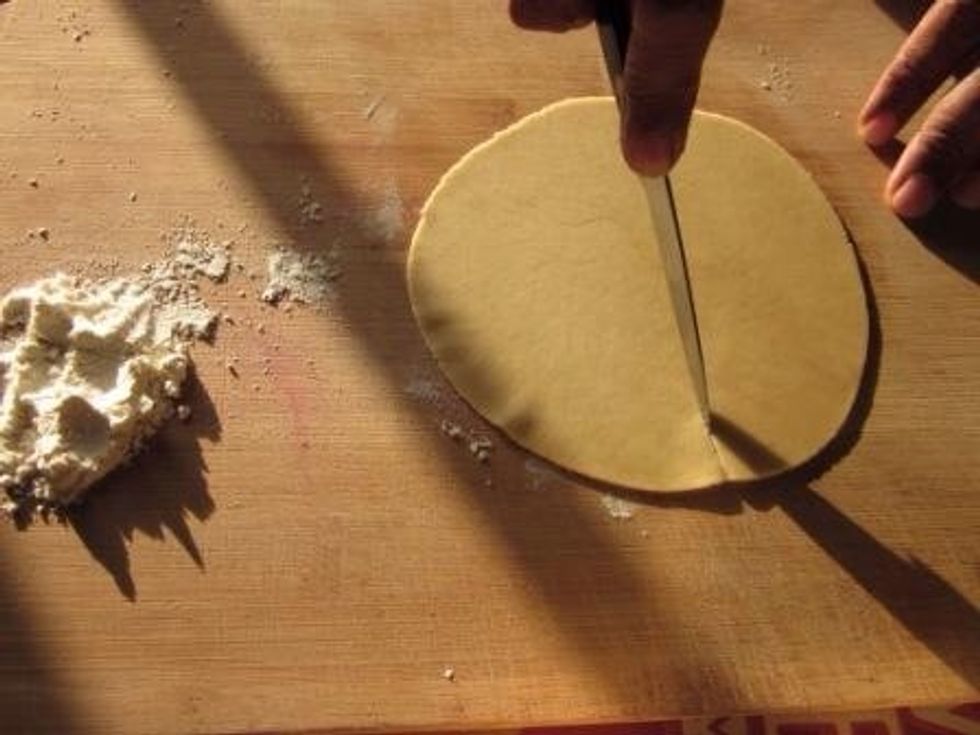 Cut the circle in half down the middle.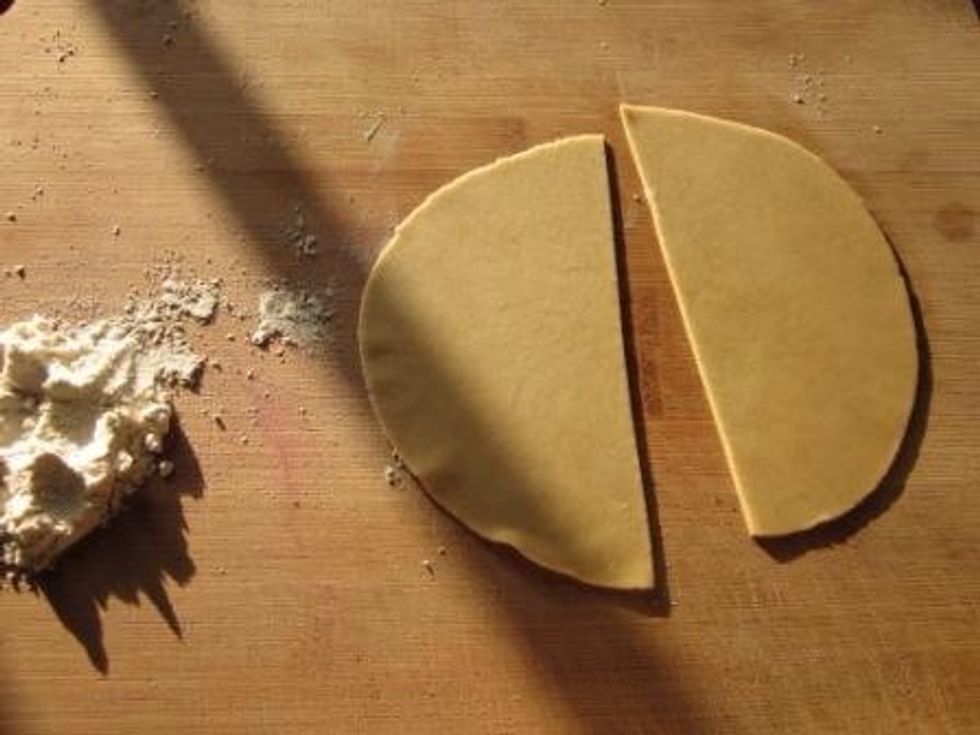 You'll have two semi-circles like this.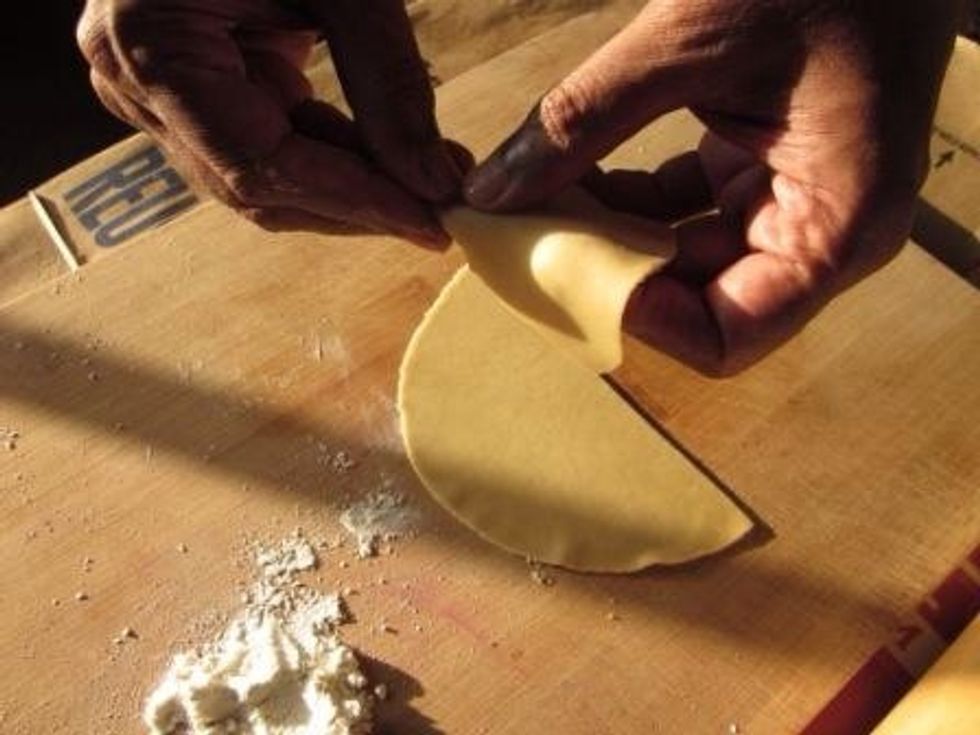 Make a cone out of the half piece of dough with a seam that overlaps about 1/4 inch. Seal the seam together with water. Also press the edges together just to make sure that your seam comes together.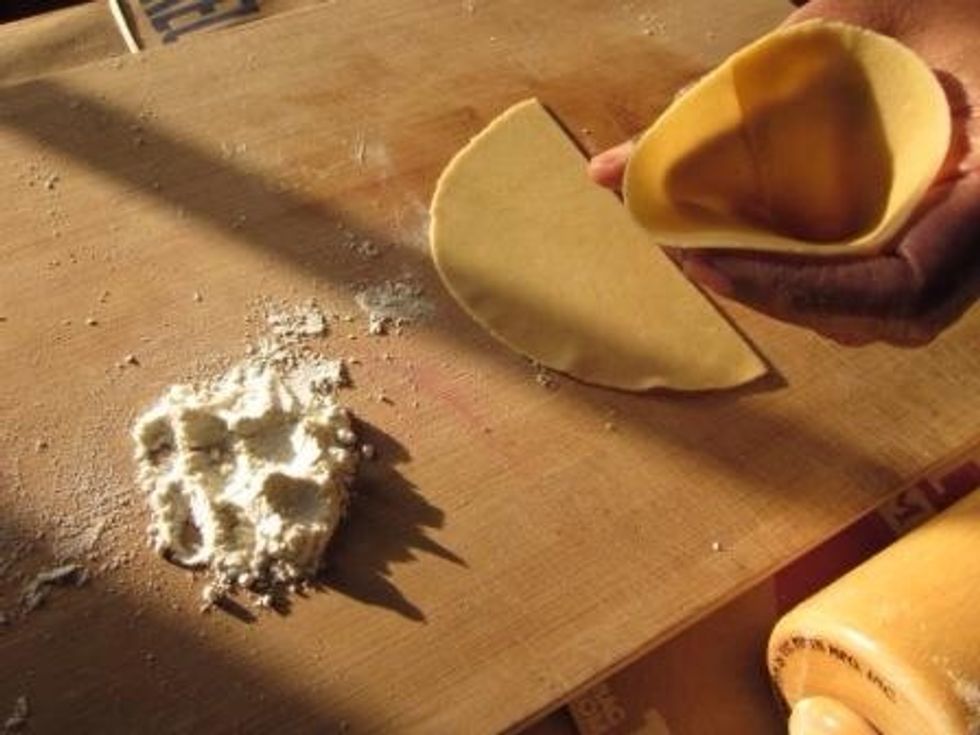 You will end up with a cone like this.
Potato and pea curry filling, which is traditional, but you can make up your filling too! I've made ones with sweet potato and feta that were delicious!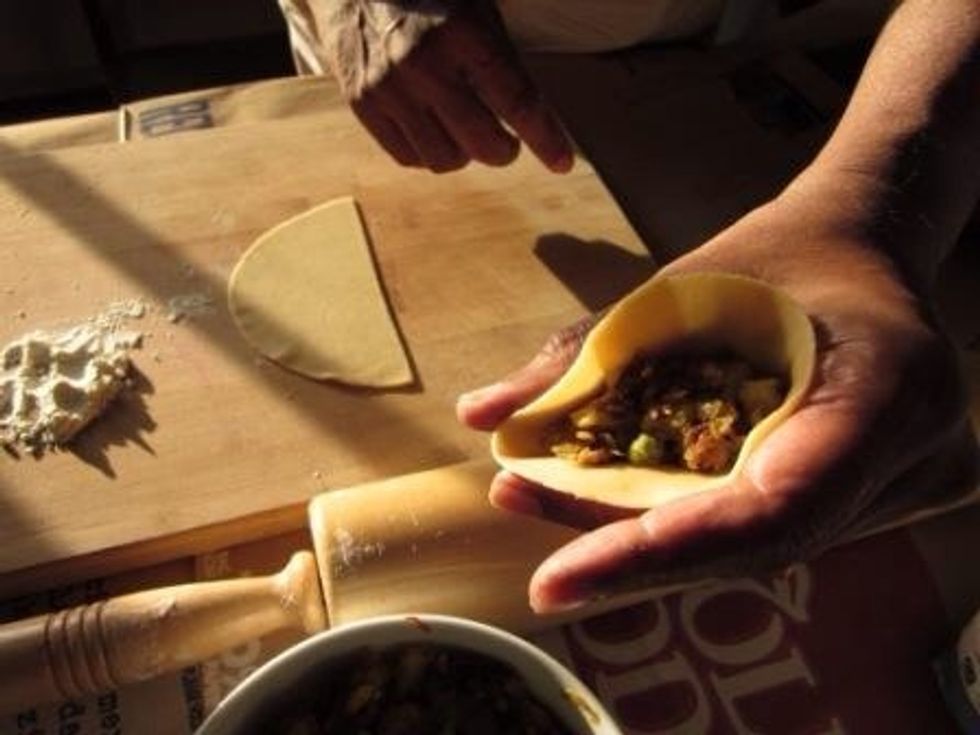 Fill your samosa with potato and pea curry or your own creation.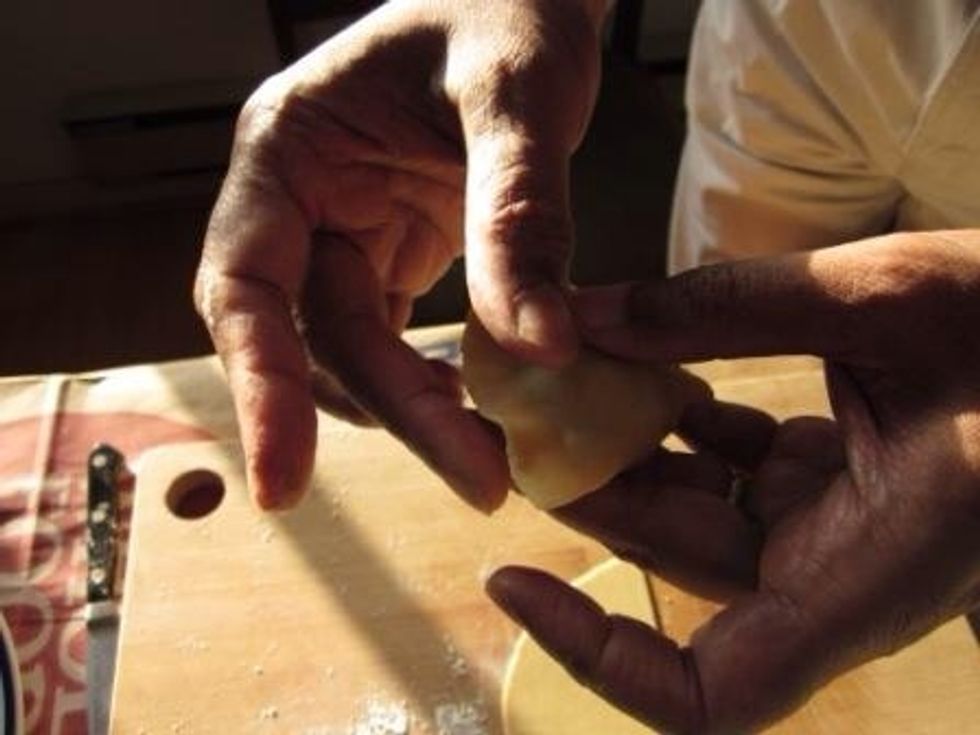 Rub a little water in the inside of the top of the cone and close the top. Press well so that it is airtight.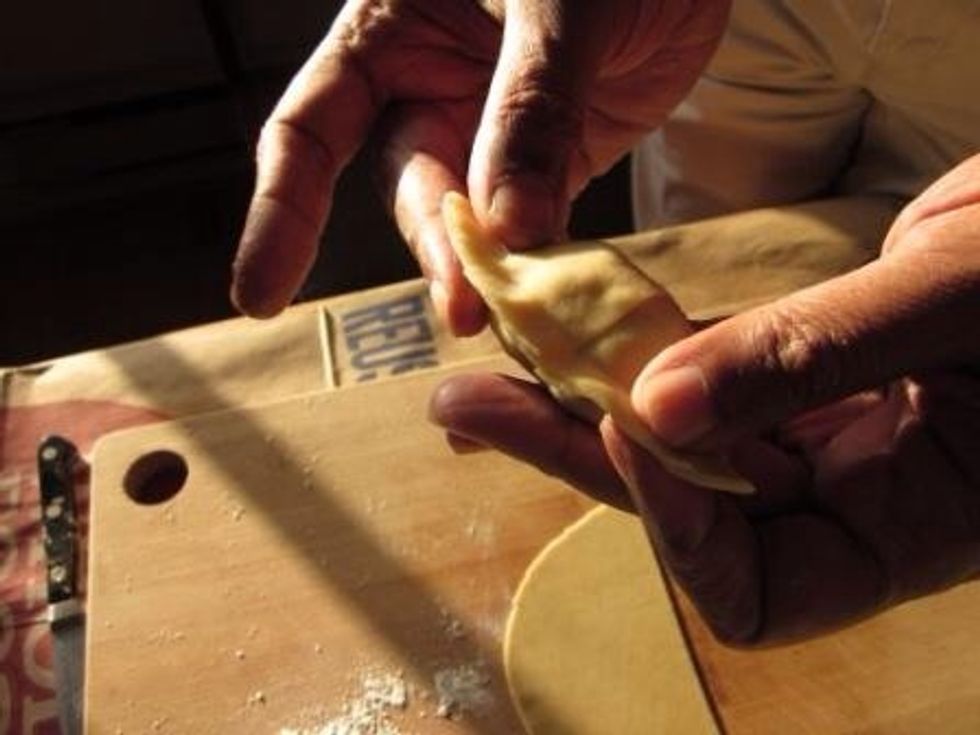 Fold up the corner of samosa and seal with your fingers.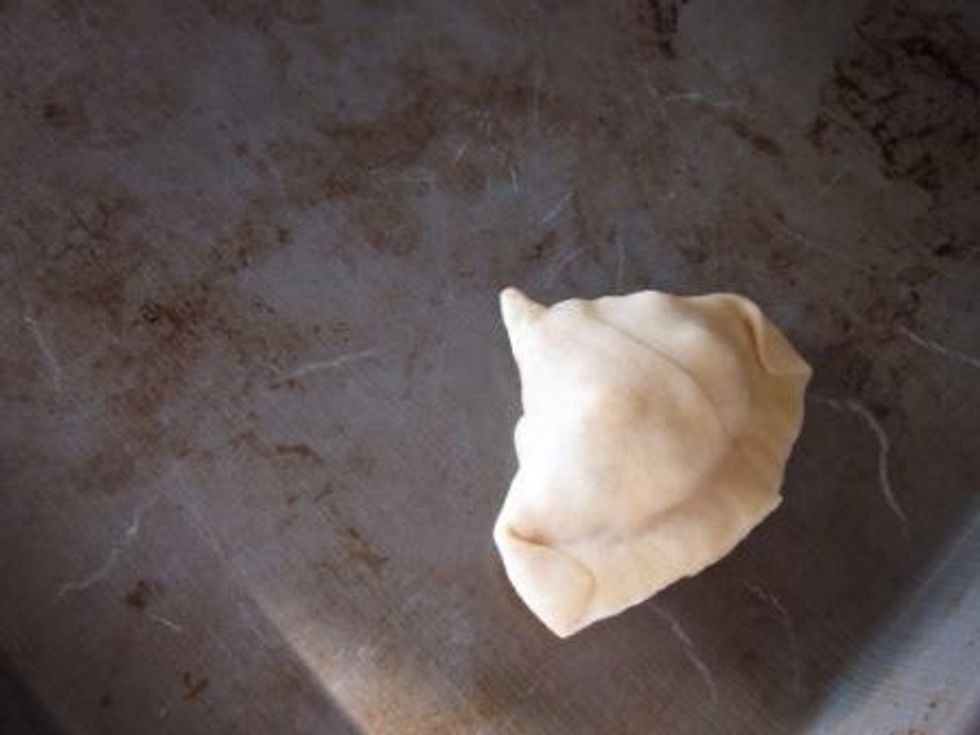 Place your samosa on a tray and cover with saran wrap while you fill the rest.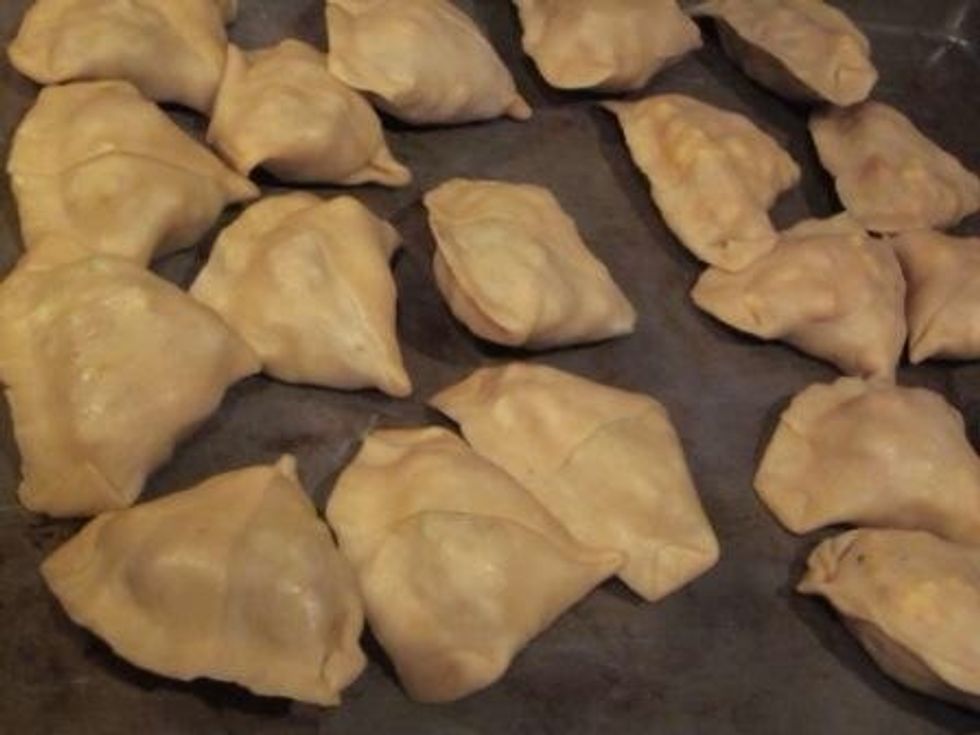 Samosas on a tray ready to fry.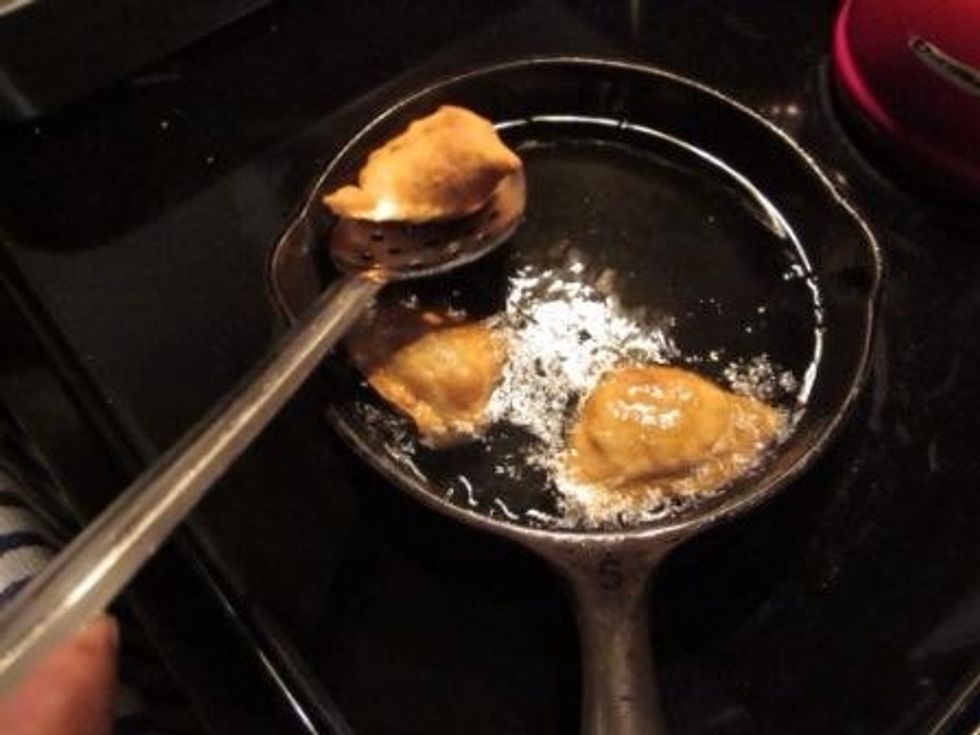 Fry the samosas in a frying pan until golden brown. You can also bake but frying tastes better:)
Lay your samosas on a rack to cool.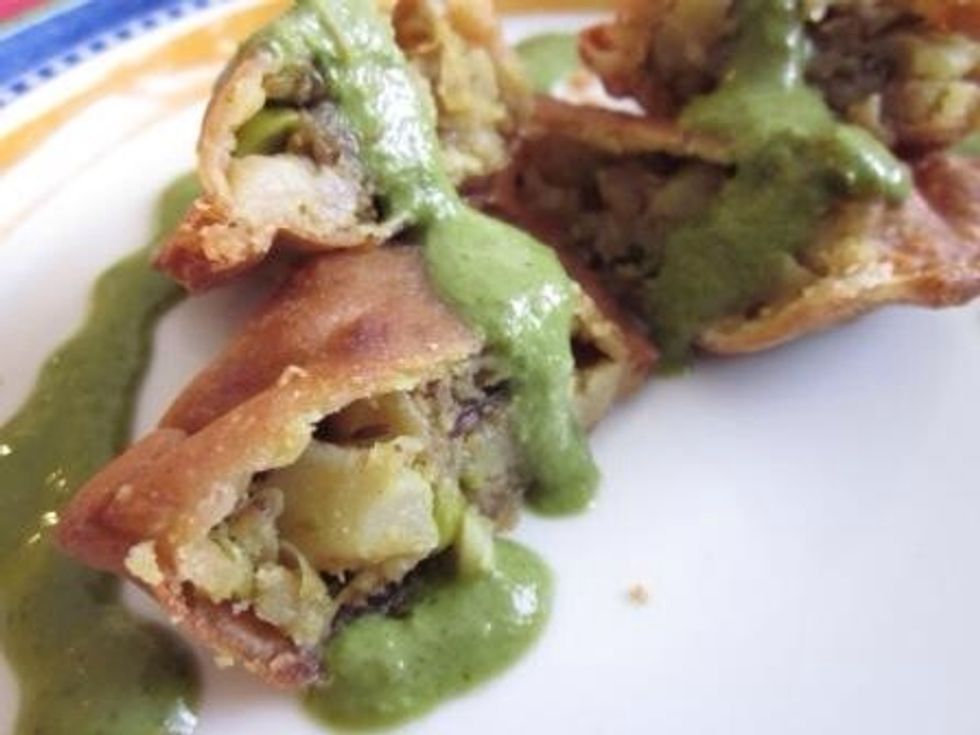 Smother your samosa with a tasty chutney.
For the complete samosa and potato curry recipe go to http://bit.ly/117ngLh Special thanks to my Dad for hand modeling! For more recipes go to http://abcdsofcooking.blogspot.com
1.0 Rolling pin
1.0 Frying Pan