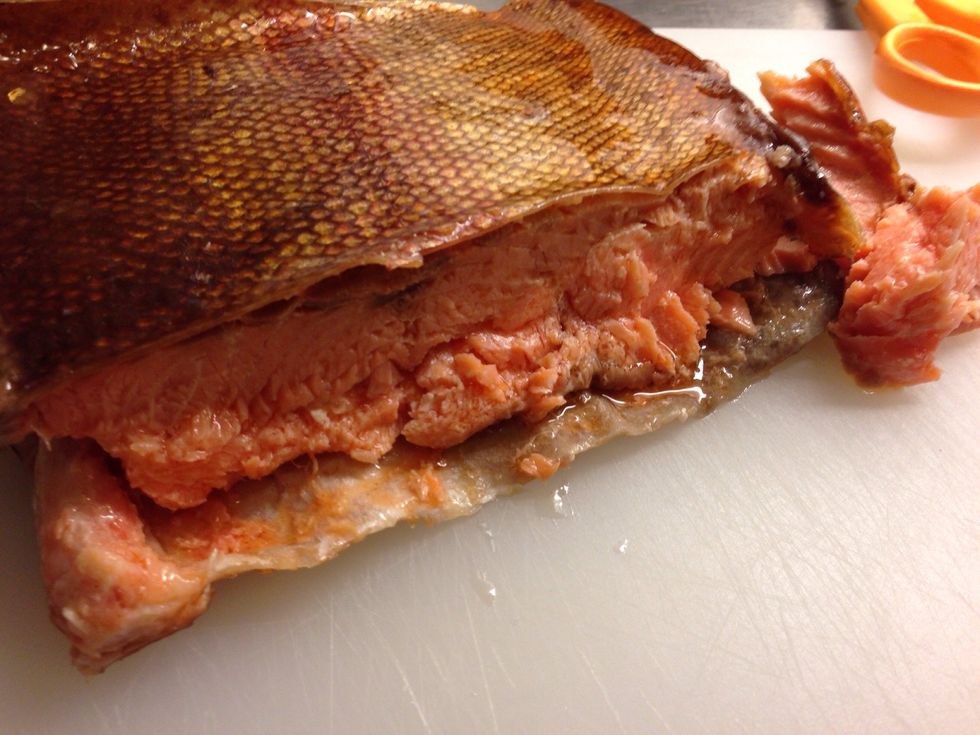 This is the salmon, it's warm smoked, I cannot seem to find a better translation for it.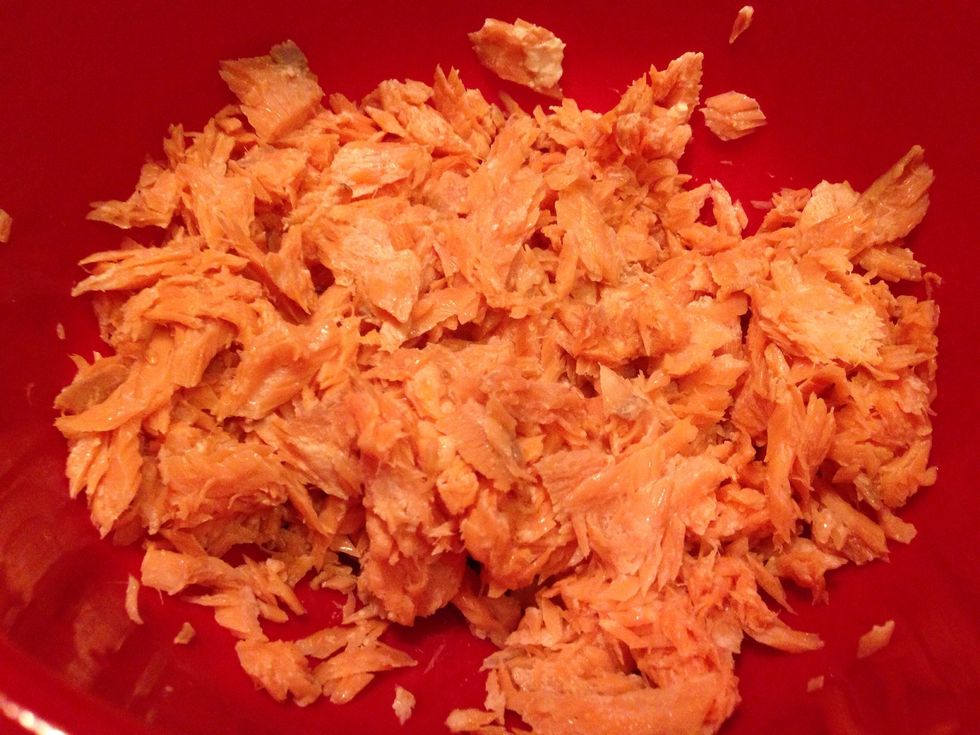 "Crumble" it...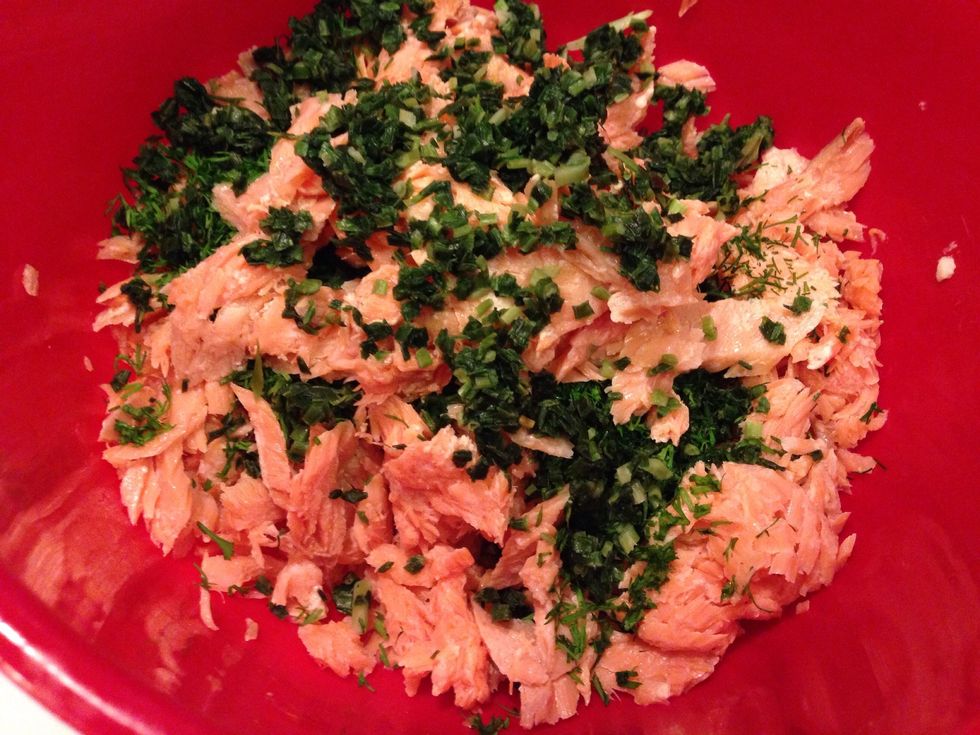 .and add chives and dill. I used frozen chives and fresh dill but preferably both should be fresh.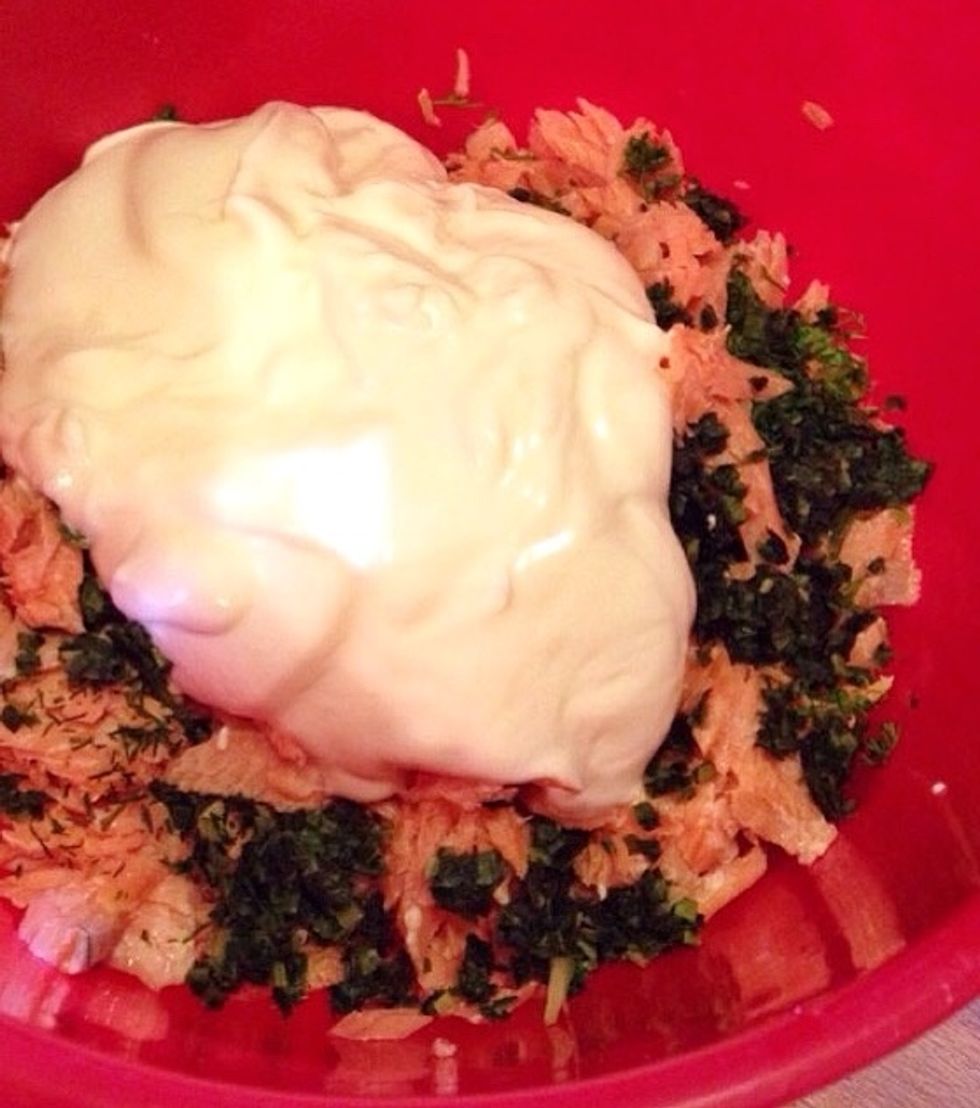 Add Turkish yoghurt..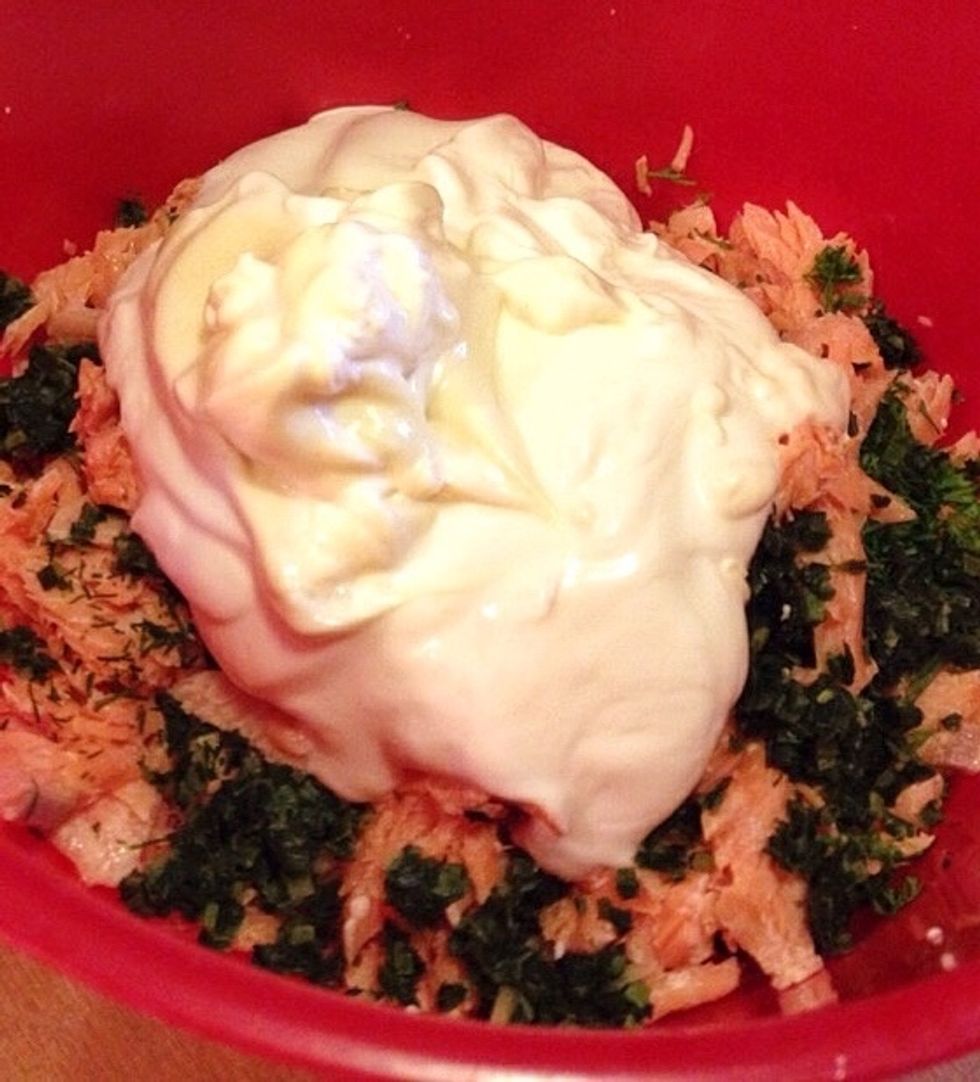 ..and mayonnaise.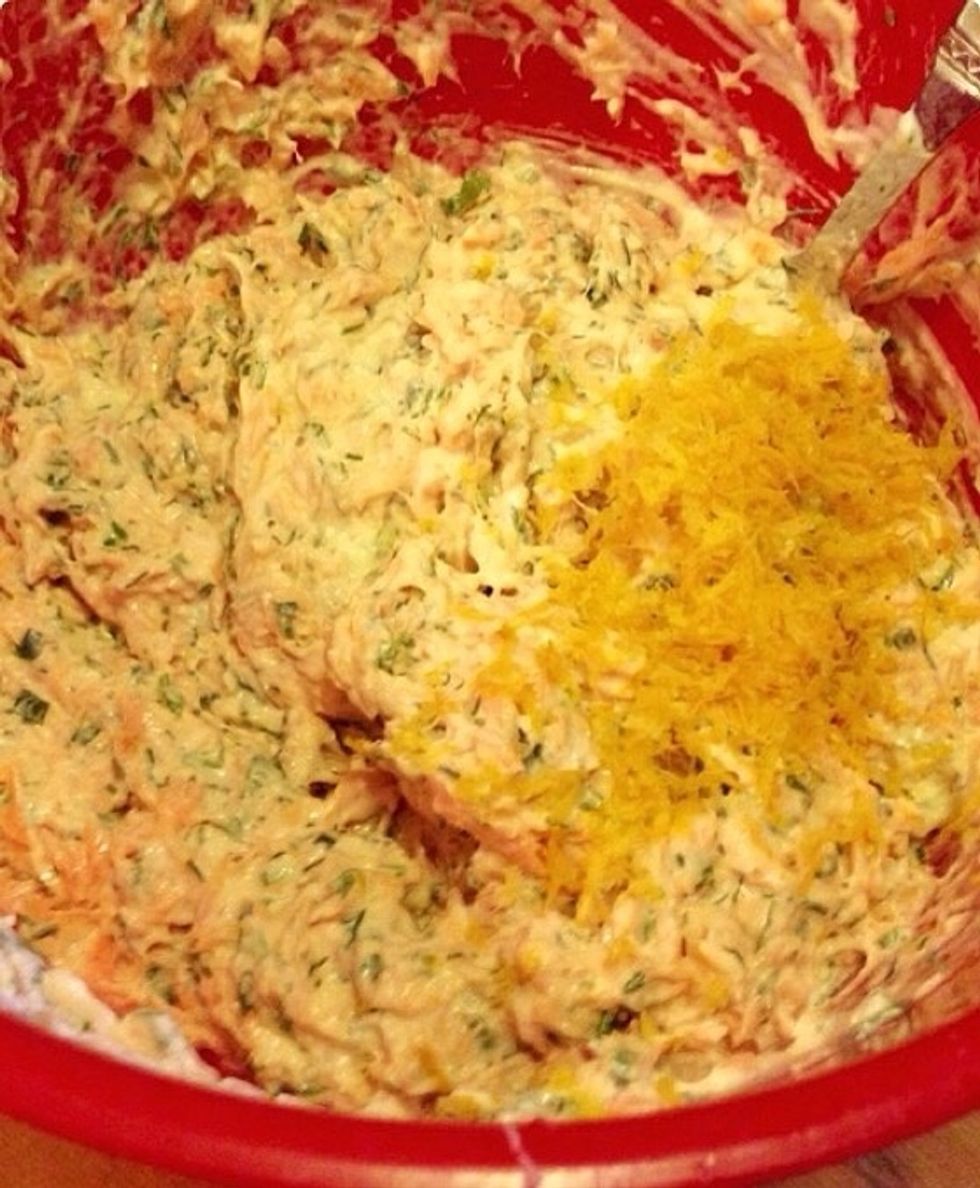 Stir and add lemon peel.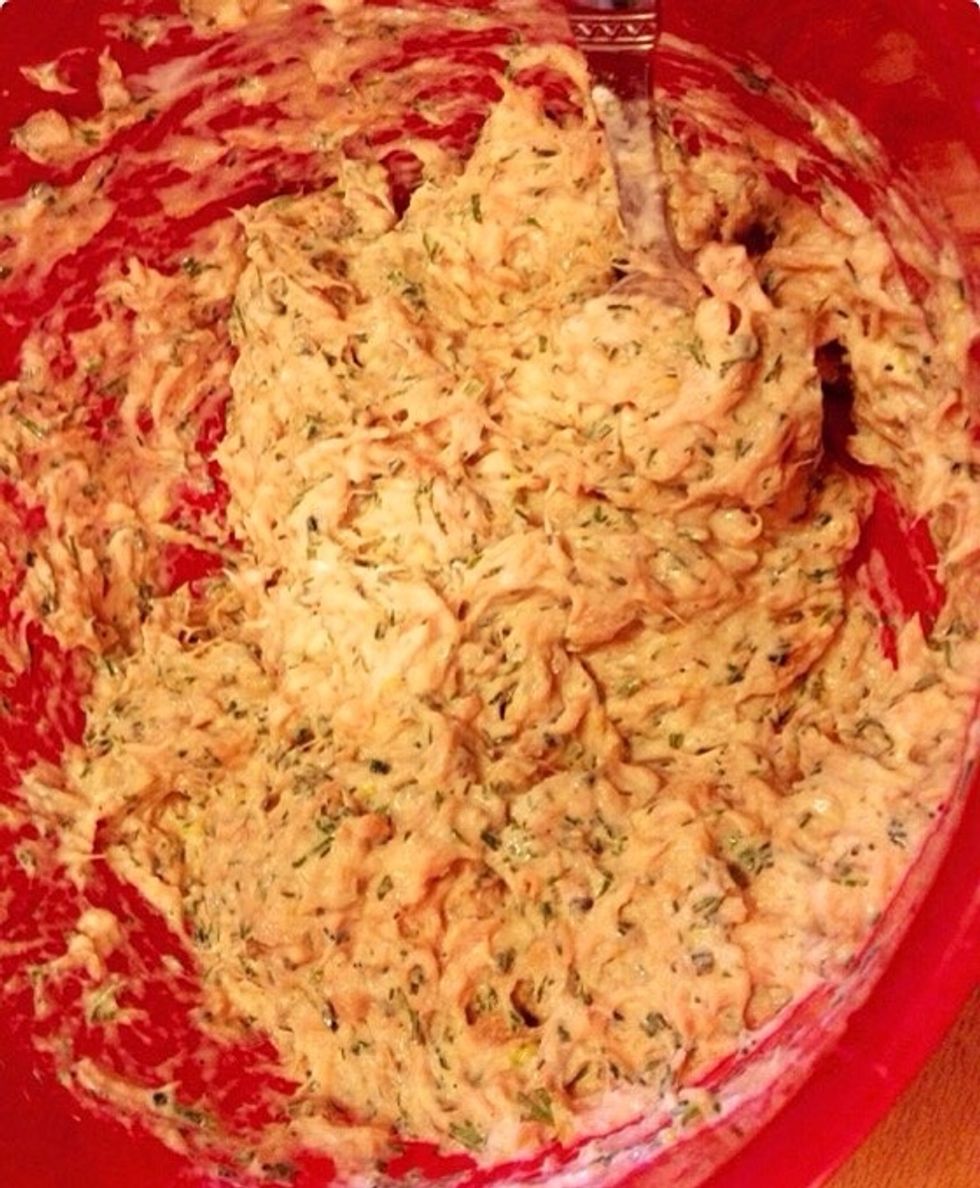 Stir again. Season according to your tastebuds. If you like horseradish this is when you add it. It does a lot to the taste but I'm very allergic. It's also possible to grate some and add it on top.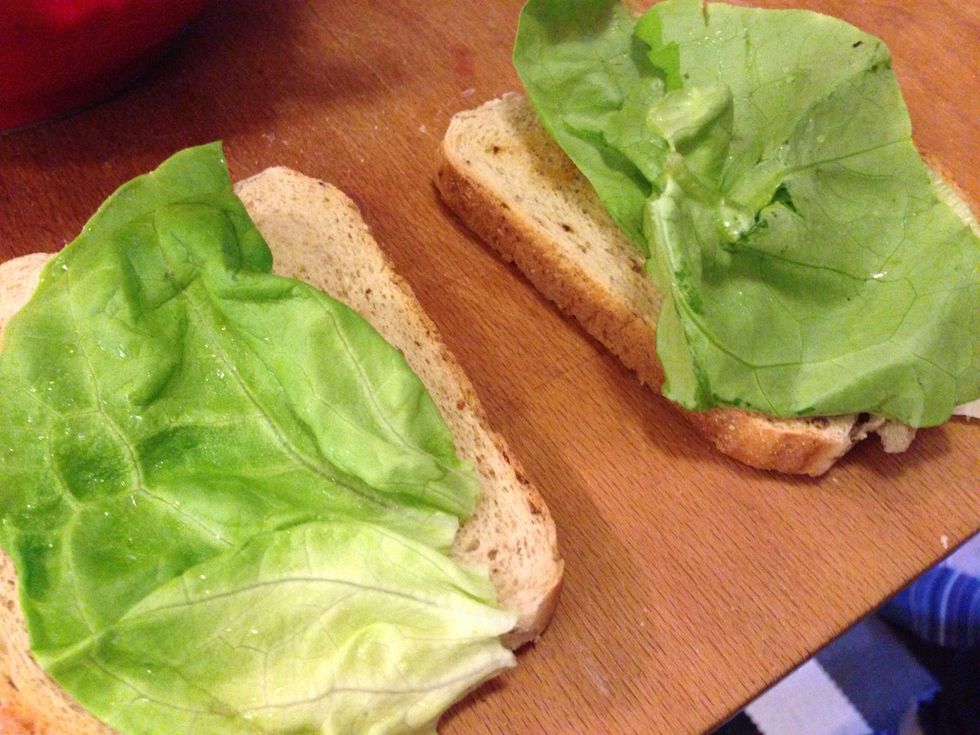 If served with bread, layer salad..
..salmon spread and pickled radishes onto the bread of your choice. Want to make the pickled radishes? Have a look here: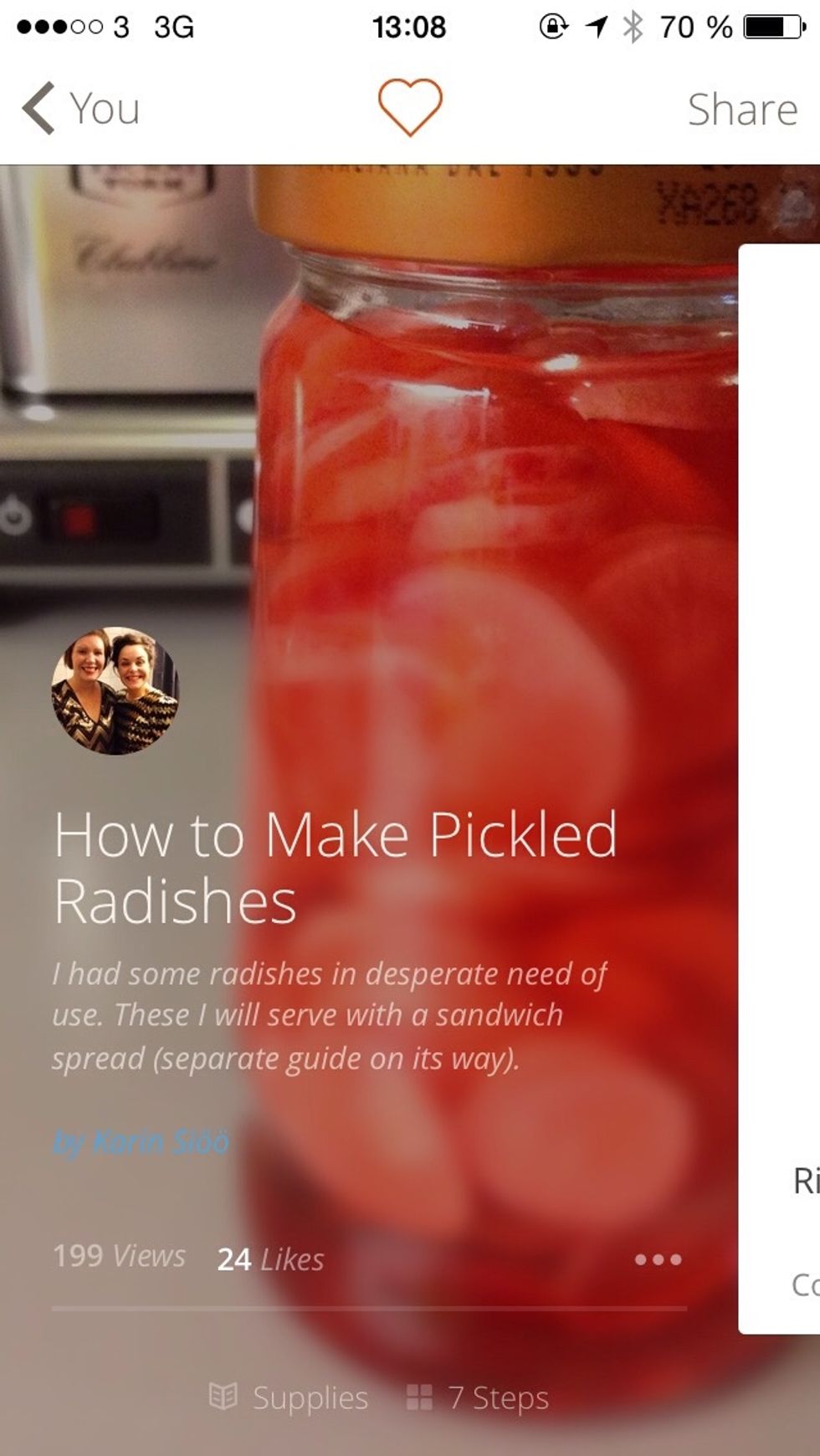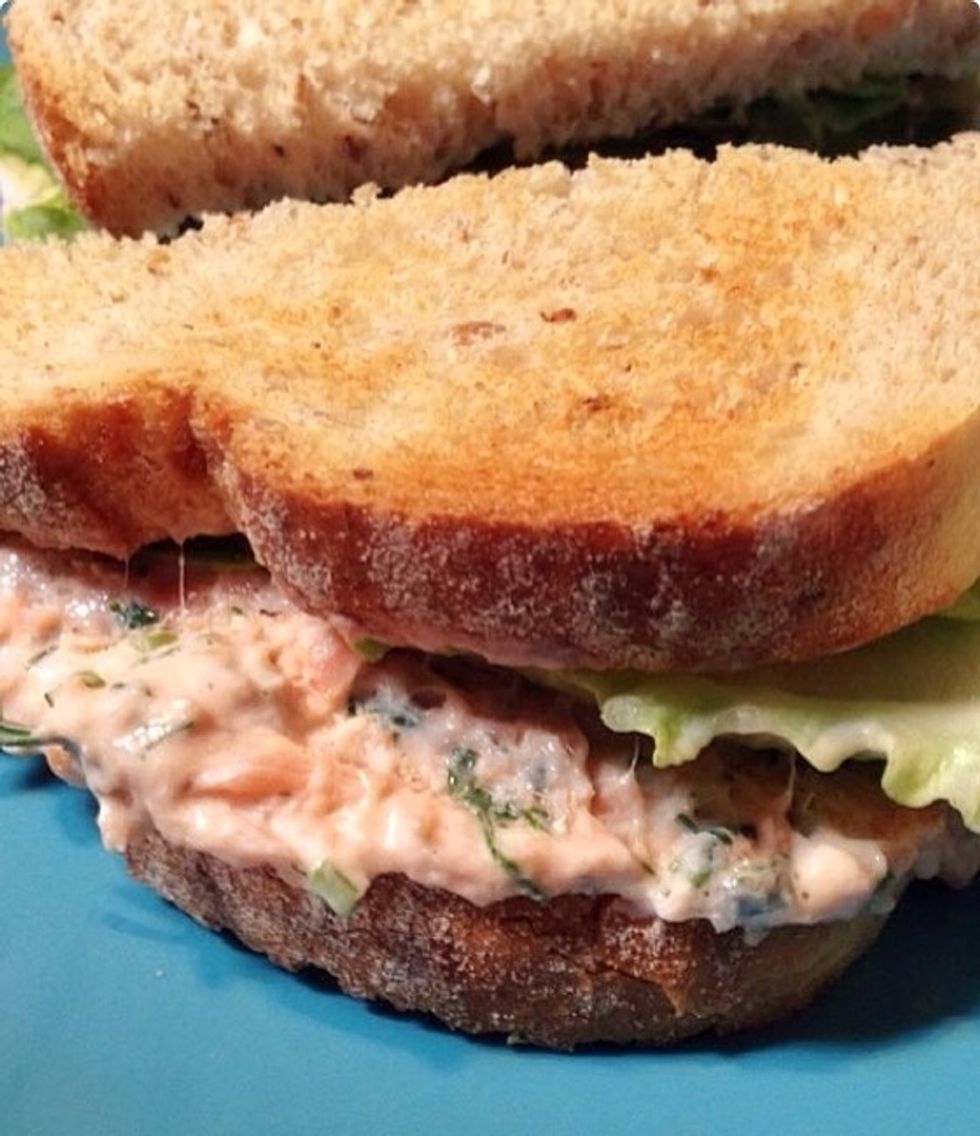 We toasted the bread but that's optional.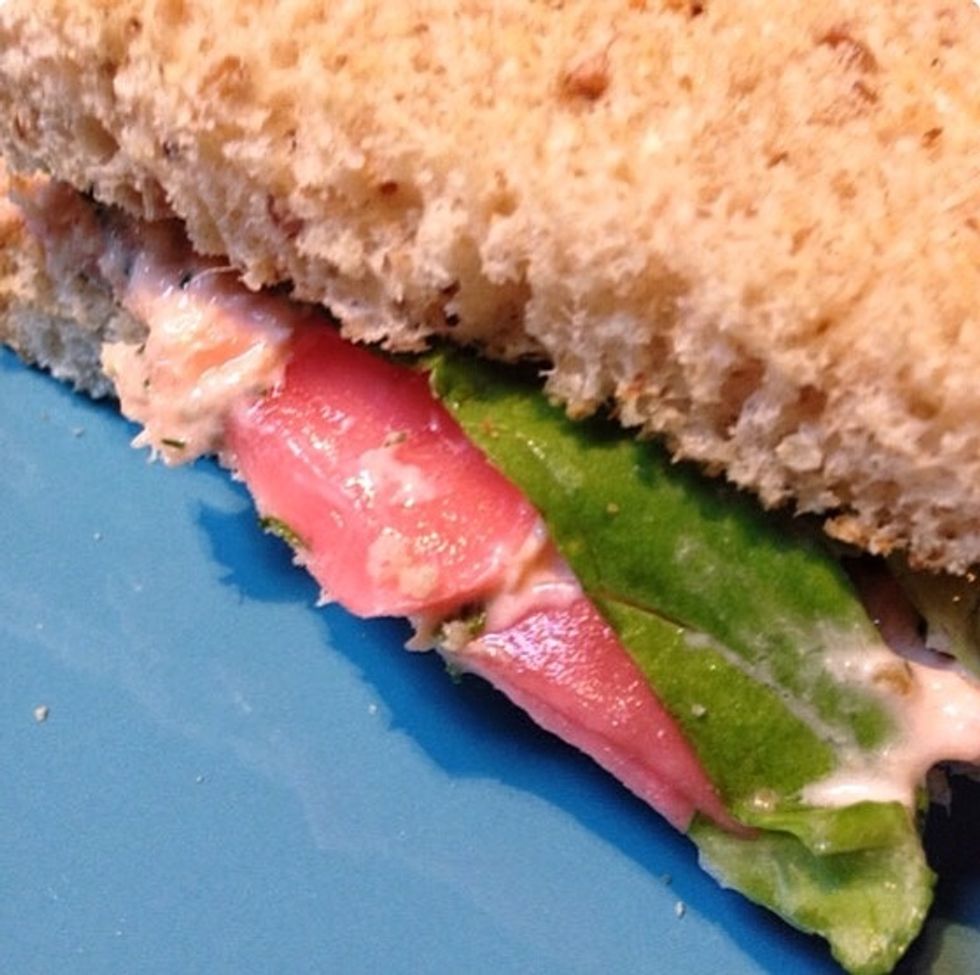 Bread, salad, salmon spread and pickled radishes. The salmon spread tastes even more if you let it rest a day or two.
250.0g Smoked salmon
100.0ml Yogurt
50.0ml Mayonnaise
50.0ml Chopped dill
50.0ml Chopped chives
0.0 Lemon (the peel)
2.0Tbsp Grated horseradish
0.0Tbsp Black pepper
Bread of your choice
Salad
Karin Siöö
Lives in Sweden. Gets inspiration from trips, blogs & international students I meet at work.