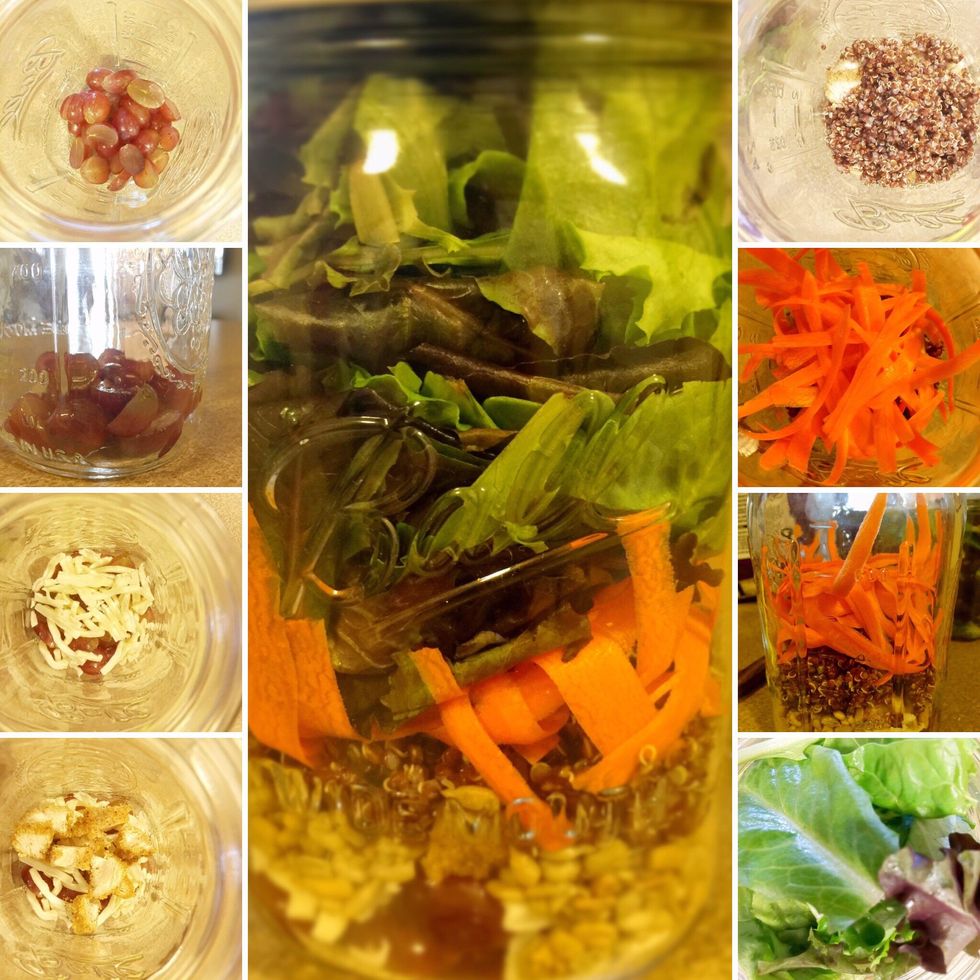 Quick and easy to make. Super customizable. Convenient to take on the go. Healthy option with lots of flavor. Financially friendly.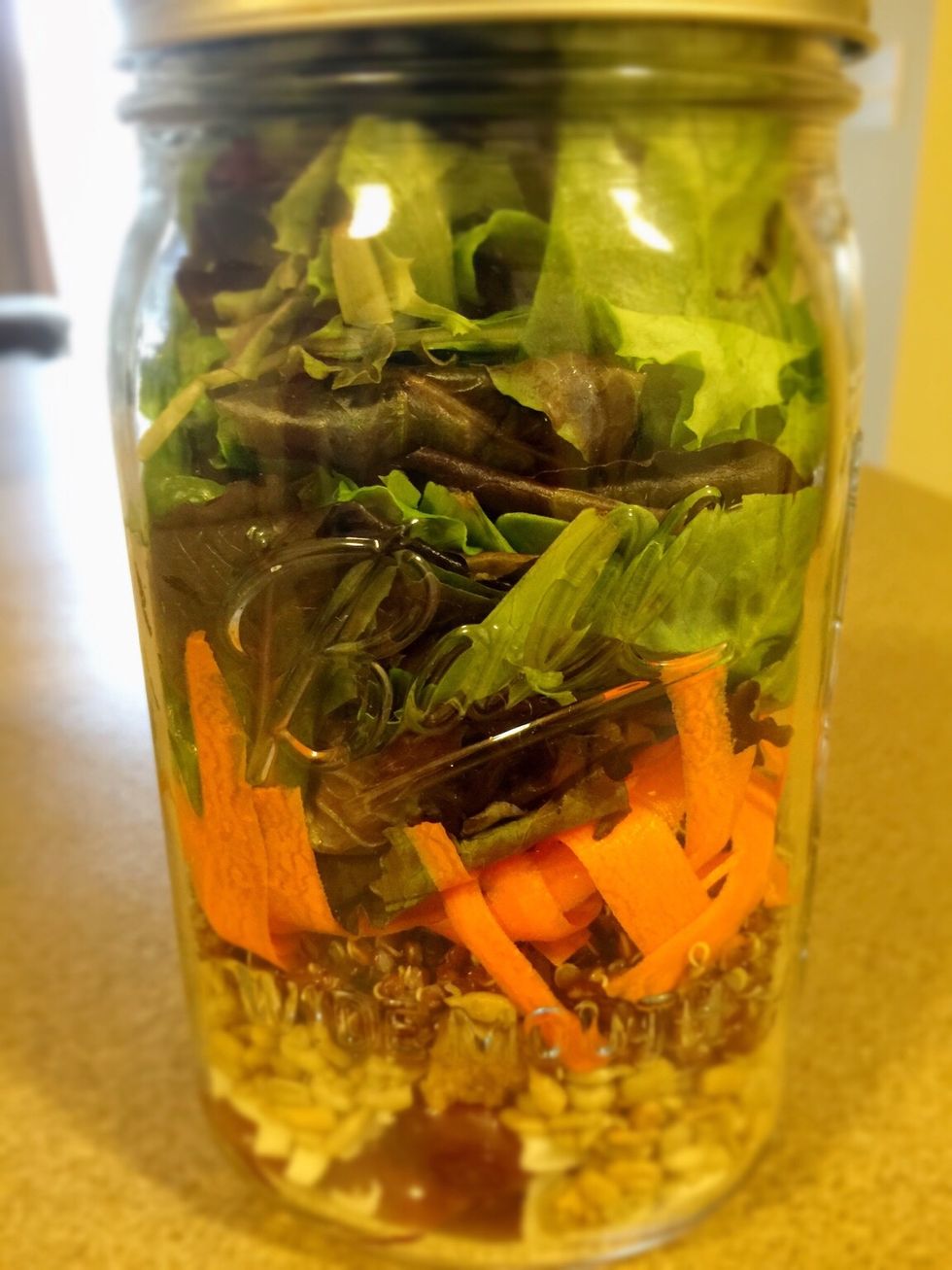 This is a 30 oz Mason jar. It makes a large salad. This one was made on Sunday, kept in the fridge and eaten Friday. As you layer ingredients, add the juicer or wet ingredients first.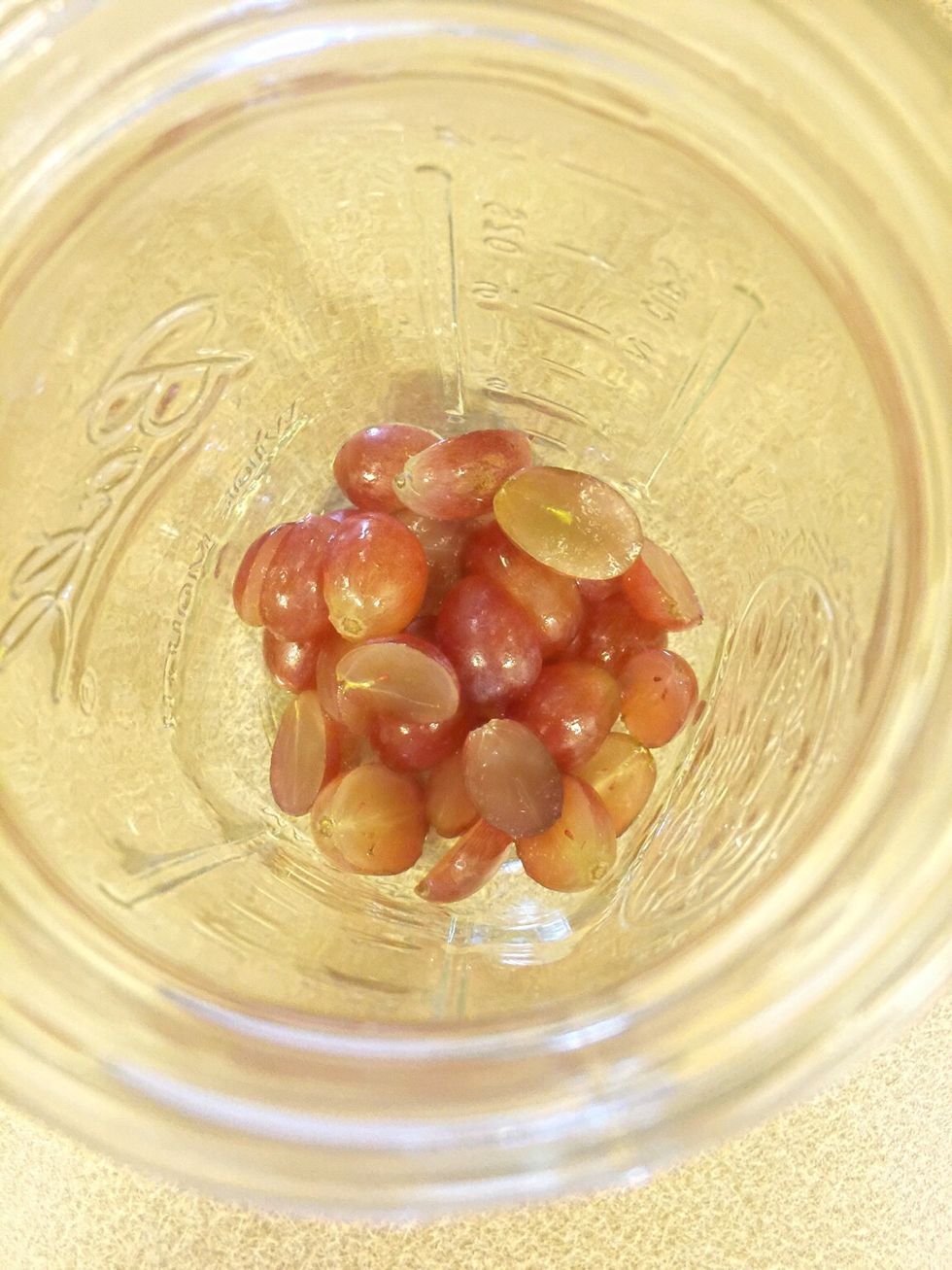 Sliced grapes. Any fruit you like would be great.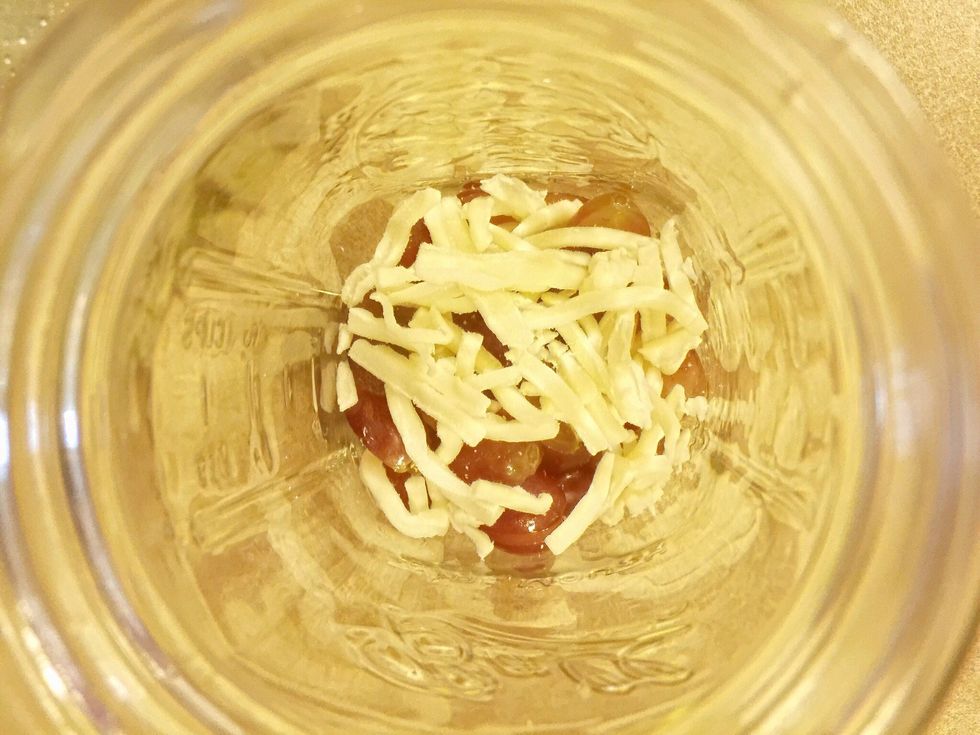 Mozzarella cheese.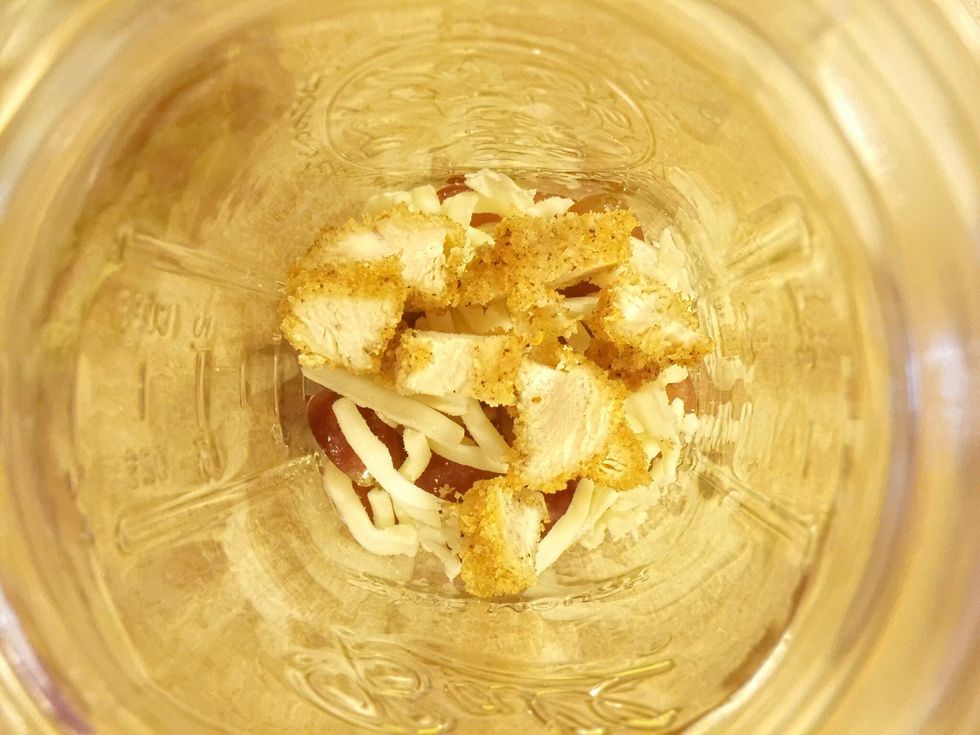 Chicken. Any meat you like would do.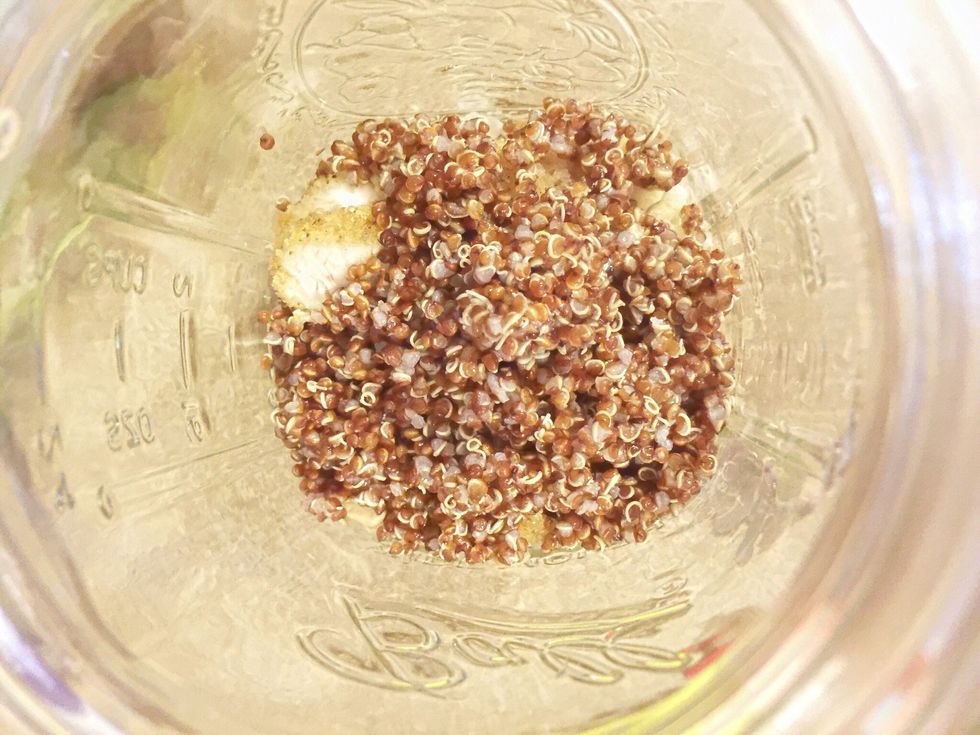 Quinoa. We always keep a little in the fridge. It's great in salad (texture), good with fruit, works with salsa and all kinds of Tex-Mex dishes.
Carrots.
There is a layer of sunflower seeds too. Any nuts or seeds will provide more texture, flavor and nutrition.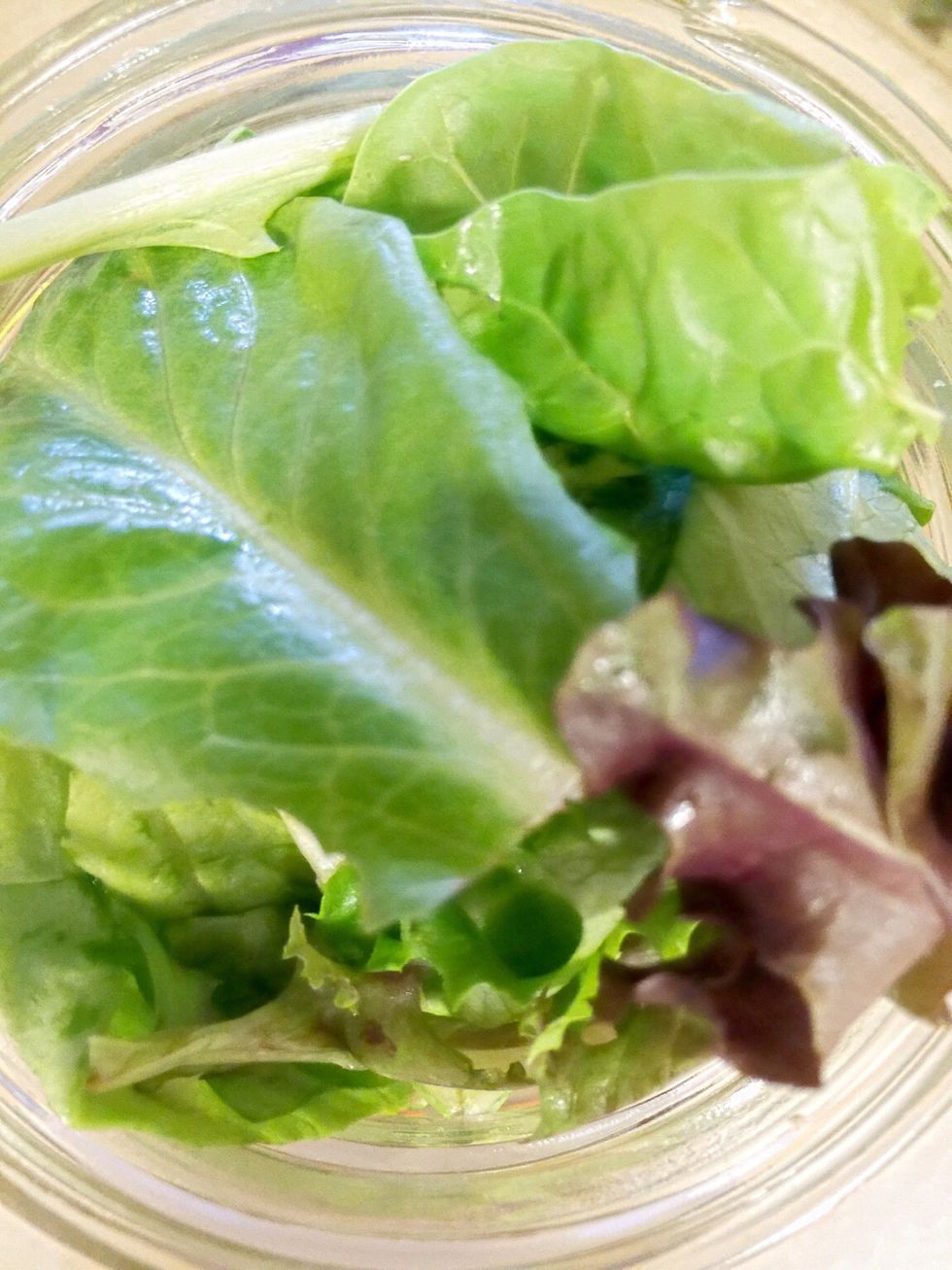 And lettuce. Try not to 'stuff' it so hard that you break it too much. Try making a normal salad size for you. Keep the ingredients separate and add to the jar to see how much of each you need.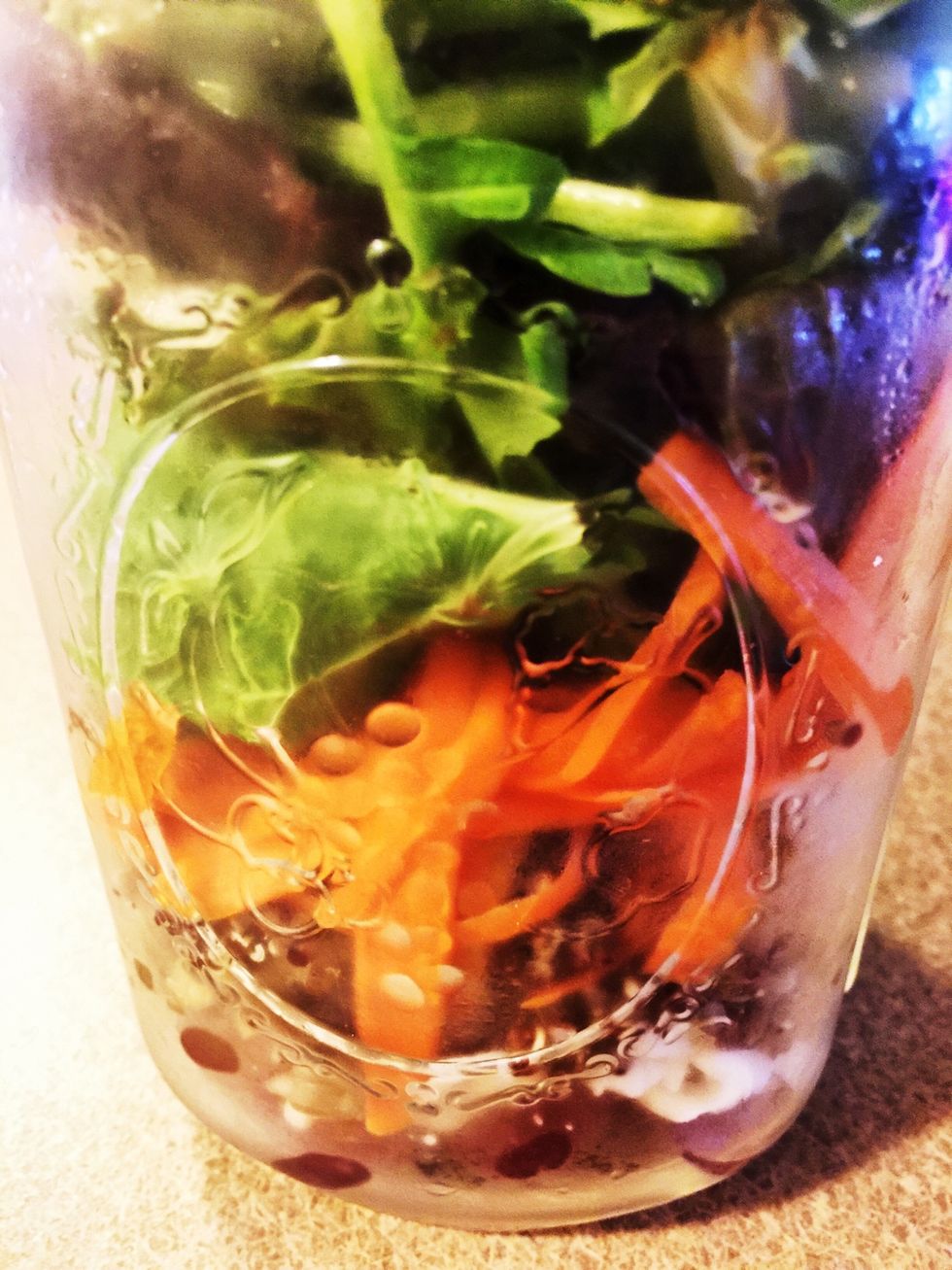 Here is salad in a jar on day 5. Drier ingredients on top. If you want to add dressing find a spill proof carrying solution. Pair with a healthy cracker, hummus and lime water!
Dump it into a bowl, stir and add dressing if you'd like. Get some variety. Use peppers, beans, fruits and all kinds of new things. Mix and match. Make several to-go with you thru the week.
1.0 Mason jar
Lettuce
Your favorite salad ingredients