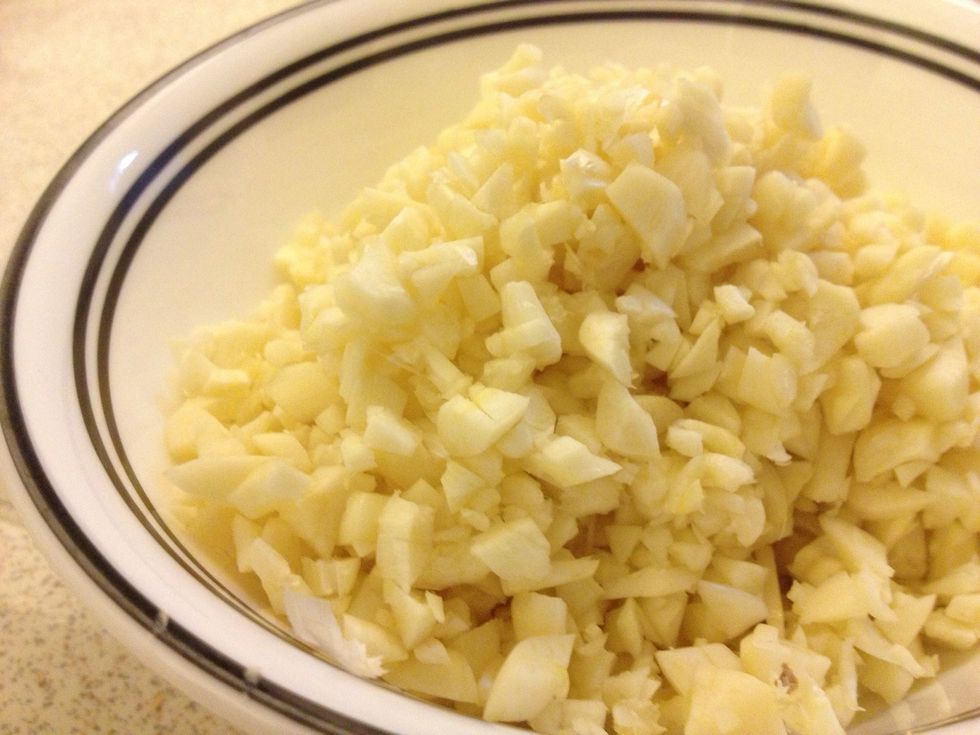 As all my guides start with a bowl of garlic, have some ready to pan grill your chicken with :)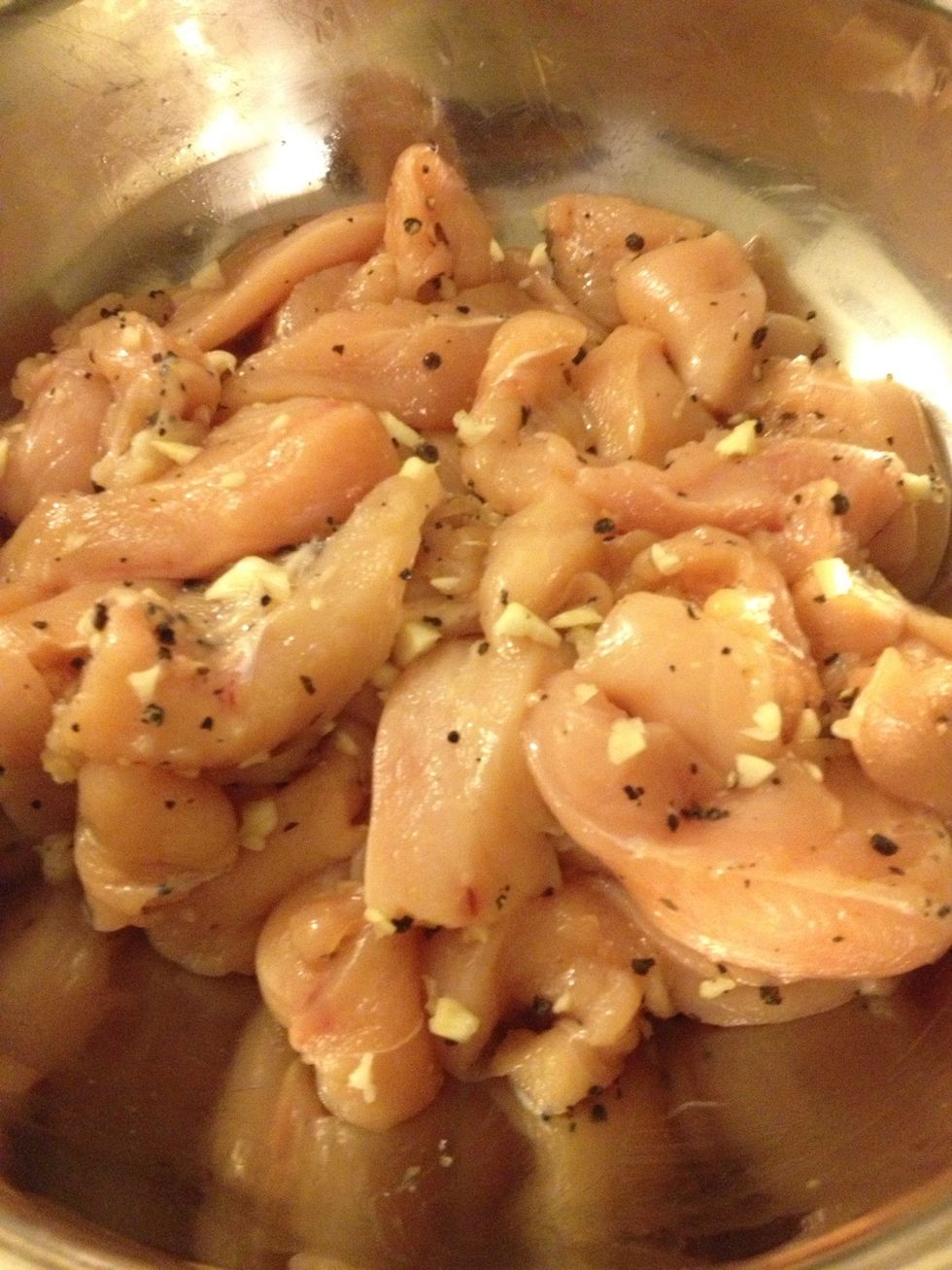 Marinade the chicken w garlic, salt & pepper and HONEY!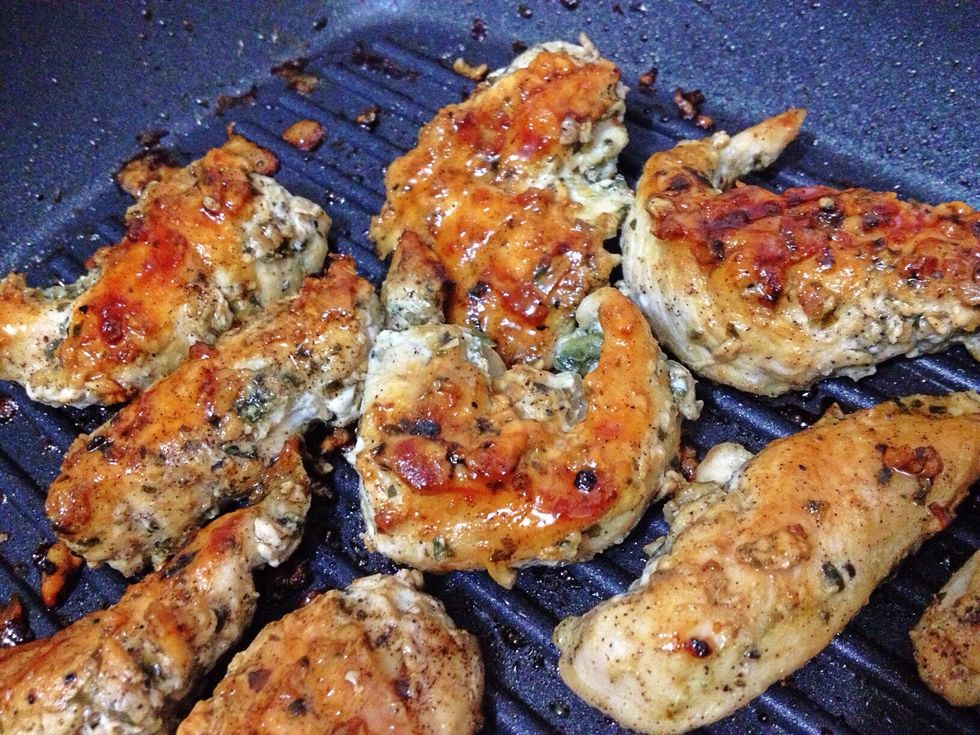 Cook your chicken on LOW until golden brown.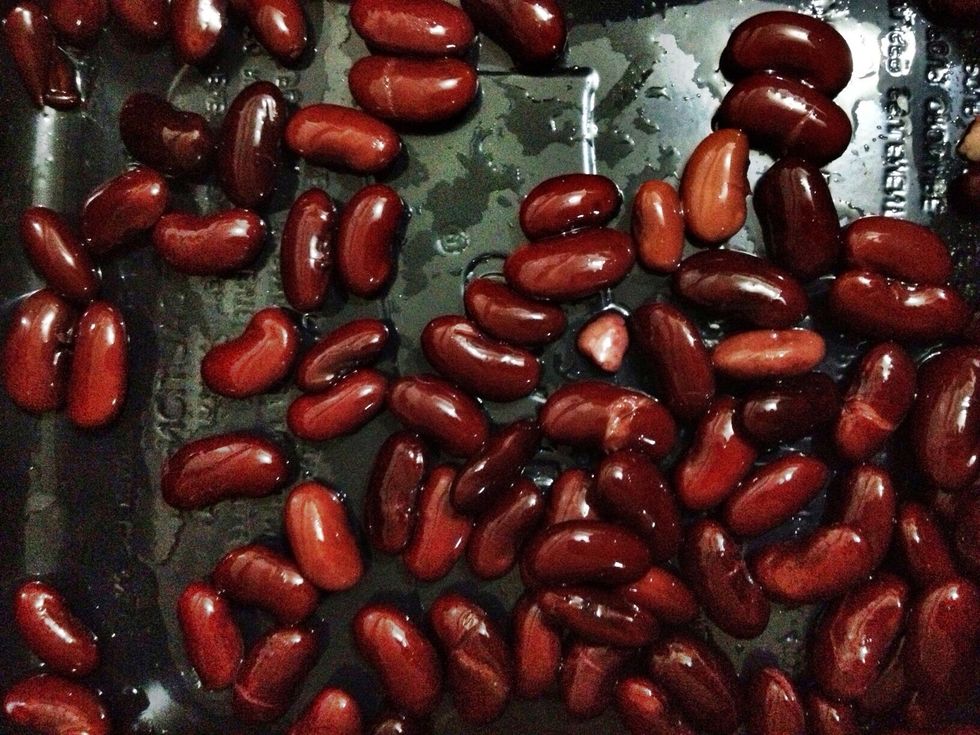 Meanwhile have your beans ready in a bowl (the beans really make this dish filling and makes the salad a meal!)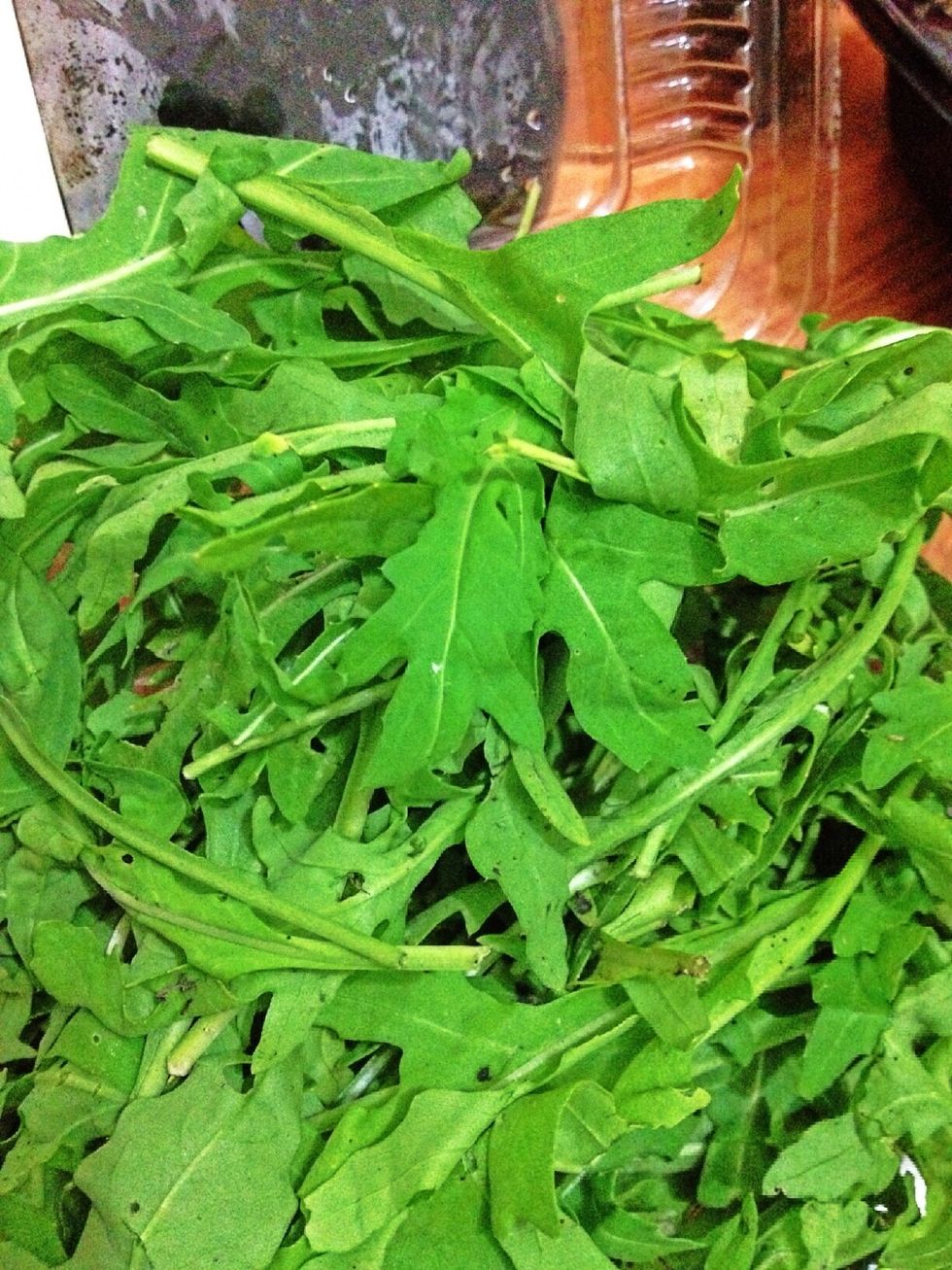 Add some Arugula if you like :)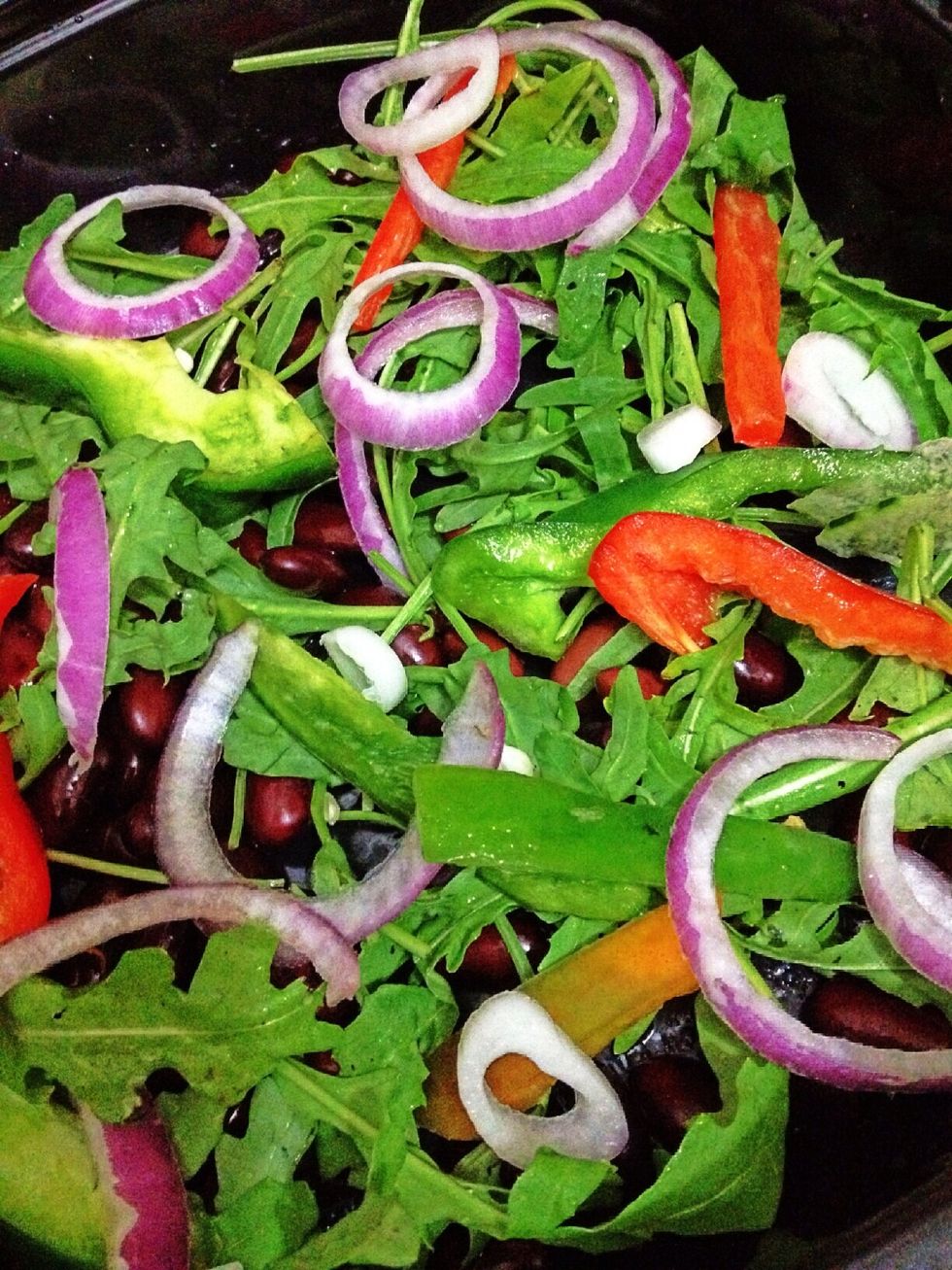 Top it with any other ingredients. I chose bell peppers and onions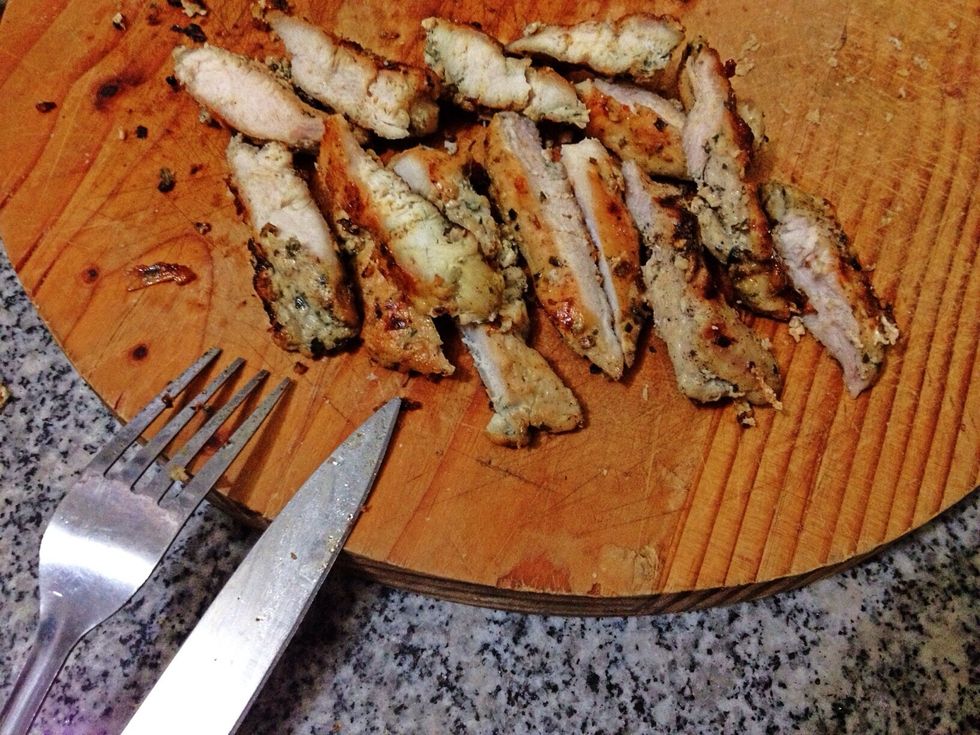 Slice your chicken into tender strips
Add to salad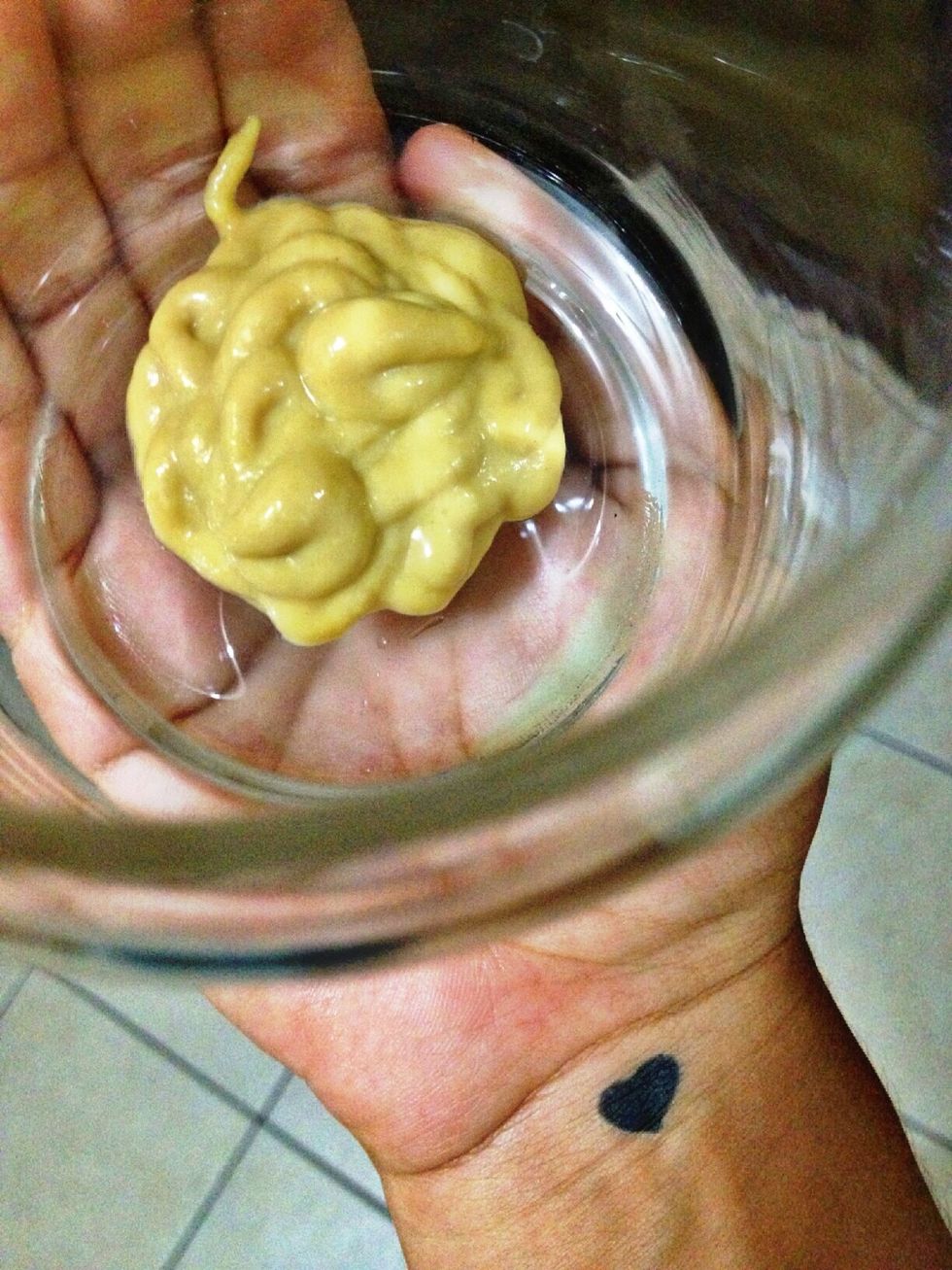 For the homemade dressing: mustard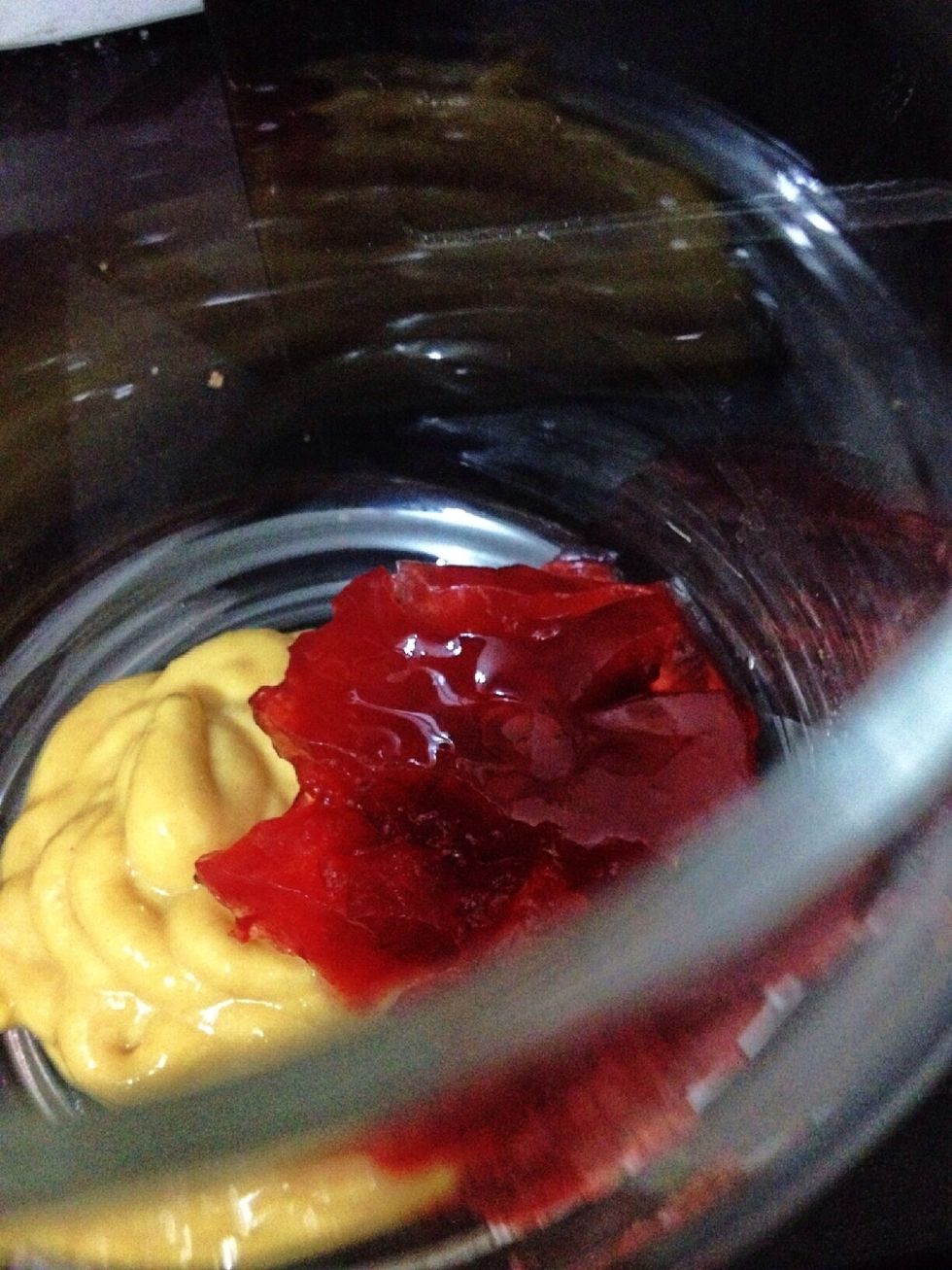 Plus raspberry marmalade, olive oil, red wine vinegar, salt and pepper! Amazing combo!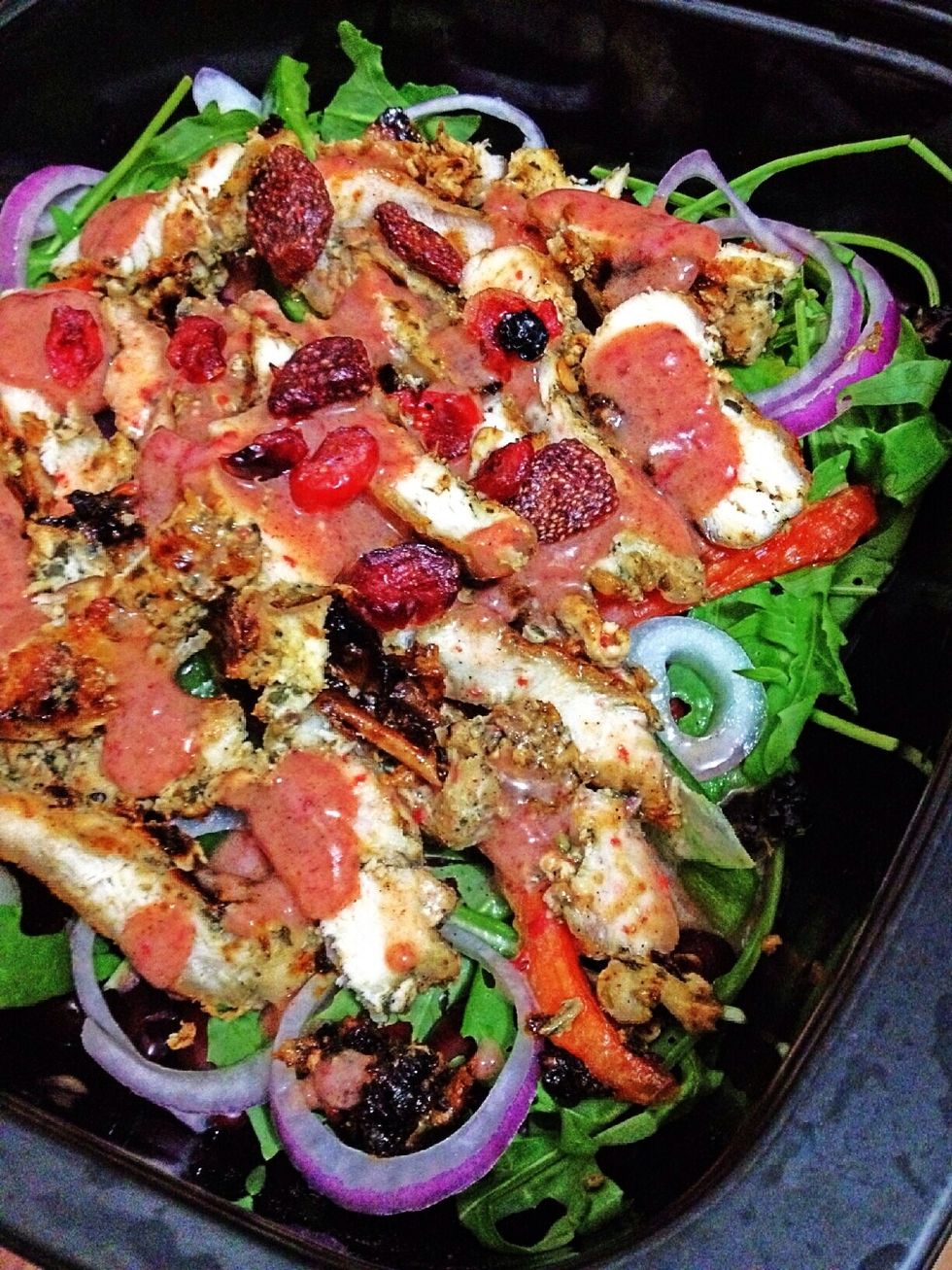 Drizzle on and add a few (dried) fruits if desired.
A treat to myself for tonight's movie marathon! :)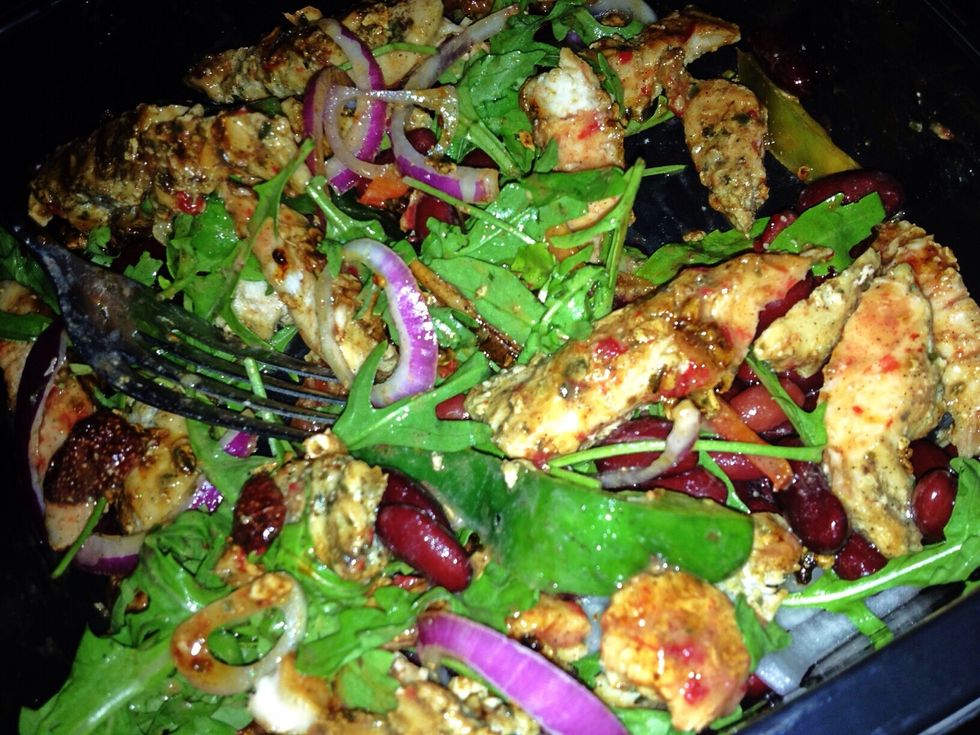 YUM!
Garlic
Honey
Chicken
Salt & Pepper
Any types of beans
Arugula
Bell peppers
Onions
Mustard
Raspberry marmalade
Olive oil
Red wine vinegar
Mandaluyong City, Philippines