How to make a rustic toilet paper holder w/pipe fittings
Make a Rustic Toilet Paper Holder W/Pipe Fittings
214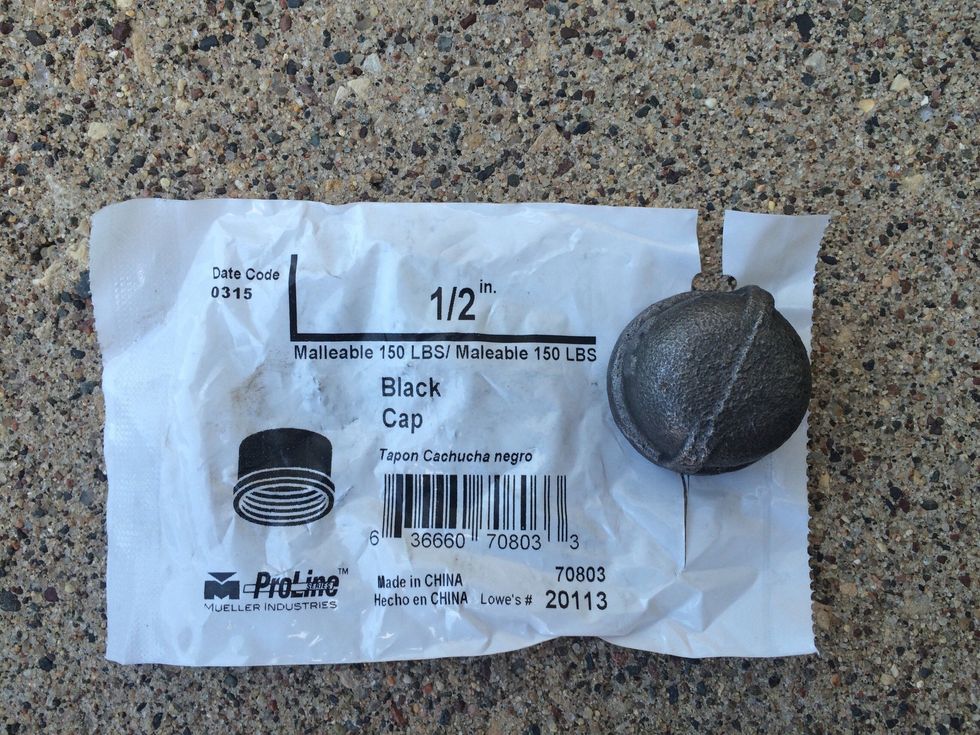 Wash all pipe pieces with a degreasing soap like Dawn and dry thoroughly.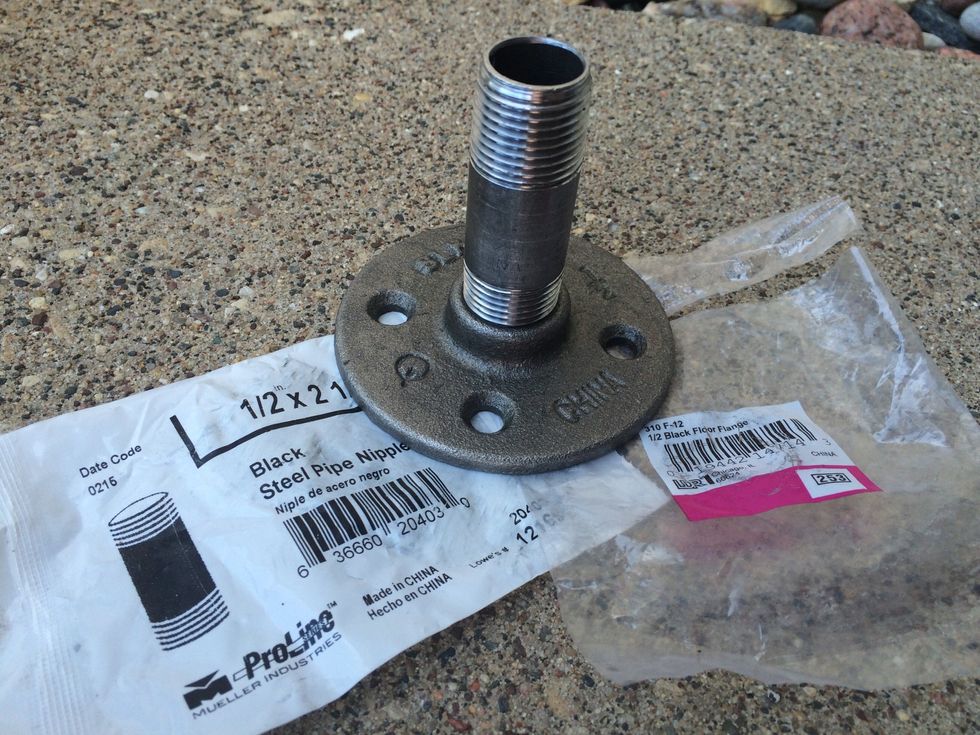 All pieces were found at Lowe's, except the flange which we got at Menards.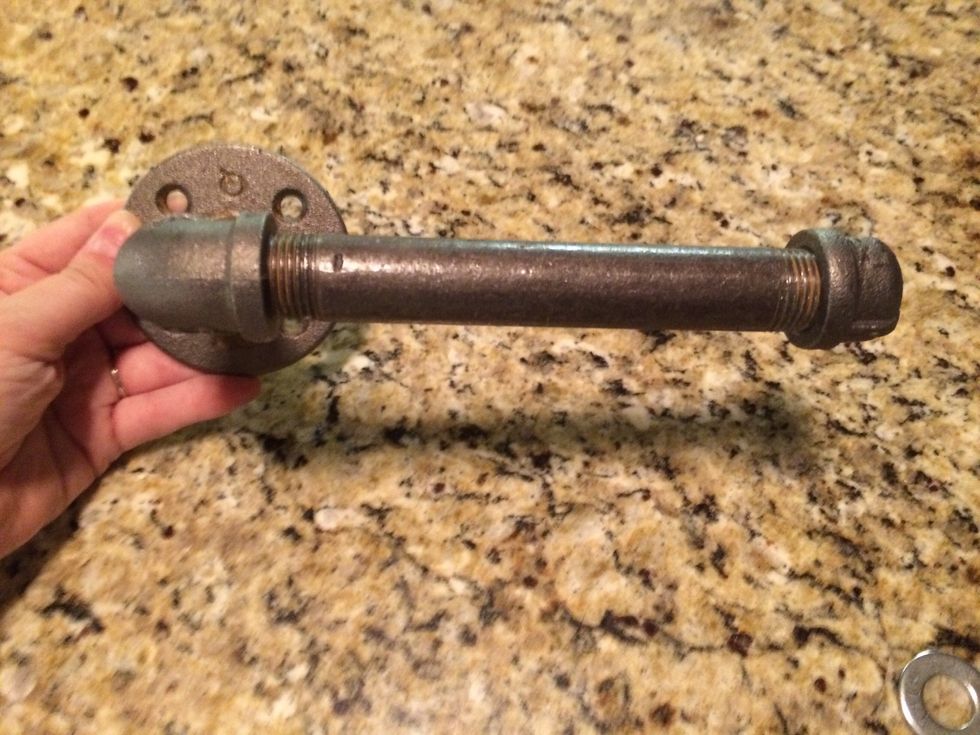 Attach the flange to the 2 1/2" nipple and then attach that to the elbow. Add the 6" nipple and cap on the end.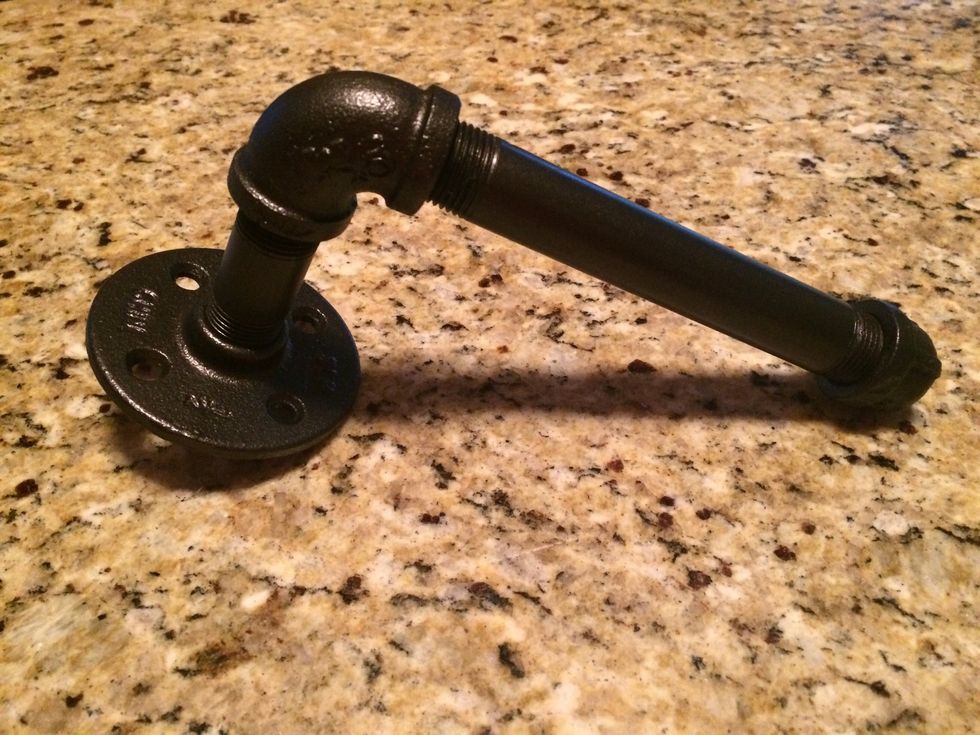 Spray paint in two light coats whatever finish you prefer. Our bathroom was done in Oil-Rubbed Bronze so that's what we chose.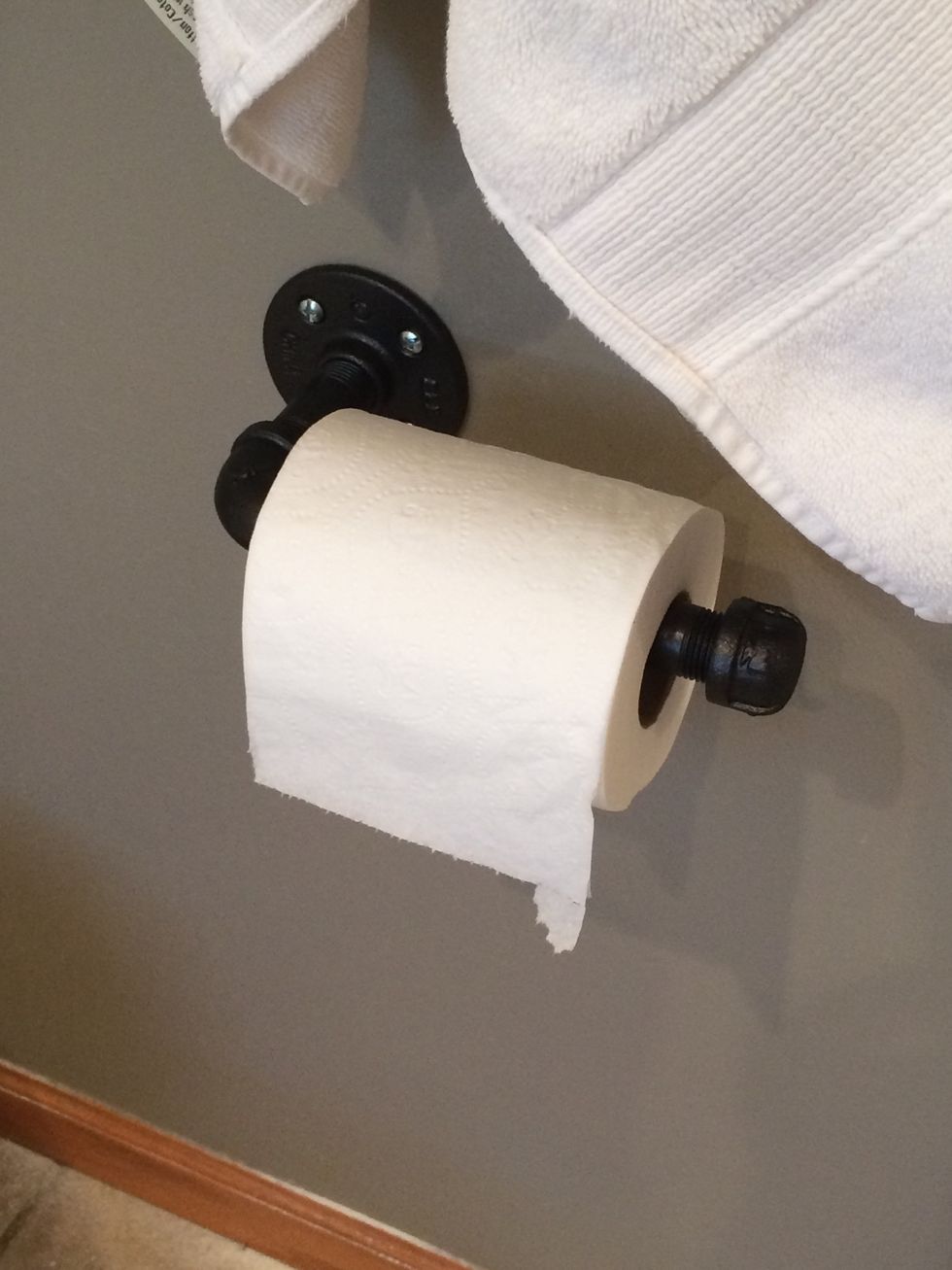 Mount the toilet paper holder to the wall using the anchors and screws.
Spray a bit of the spray paint into a small cup, then dab the paint onto the screws with a sponge paint brush.
Add your roll of toilet paper and you're done!
1.0 1/2" Cap
1.0 6" x 1/2" Nipple
1.0 1/2" Elbow
1.0 2 1/2" x 1/2" Nipple
1.0 1/2" Flange
1.0 Spray Paint in whatever finish you prefer
1.0 4 pack Plastic Anchors with Screws