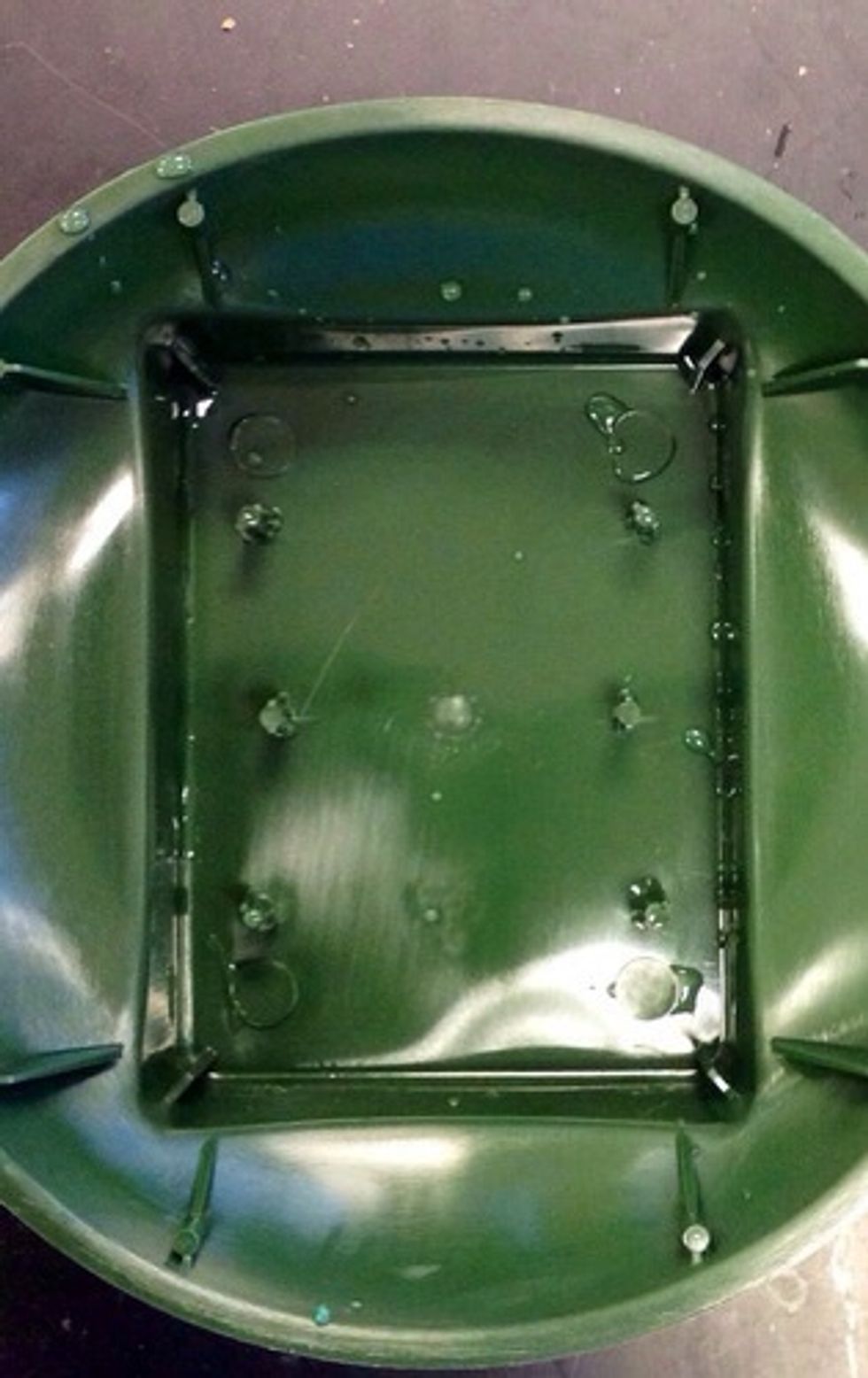 This is a standard dish that contains a 1/3 brick of oasis. The standard dish influences the arrangements shape.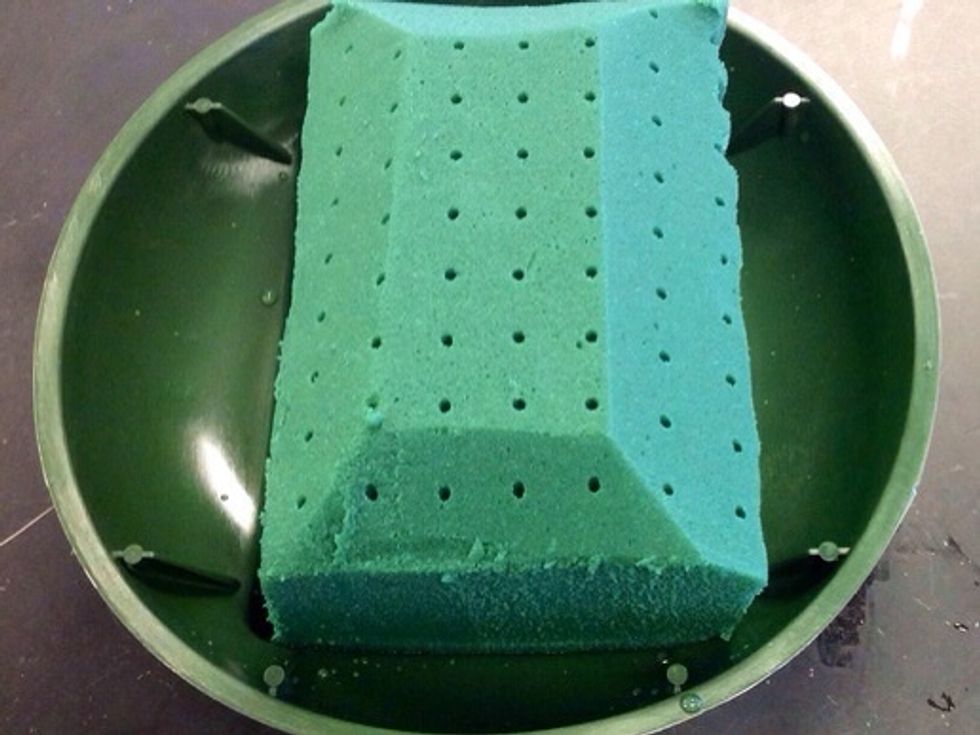 This is the 1/3 brick of oasis in the standard dish. In order to secure the oasis, you must press the oasis with your whole hand. The beveled edges add surface area for mums, carnations, and fillers.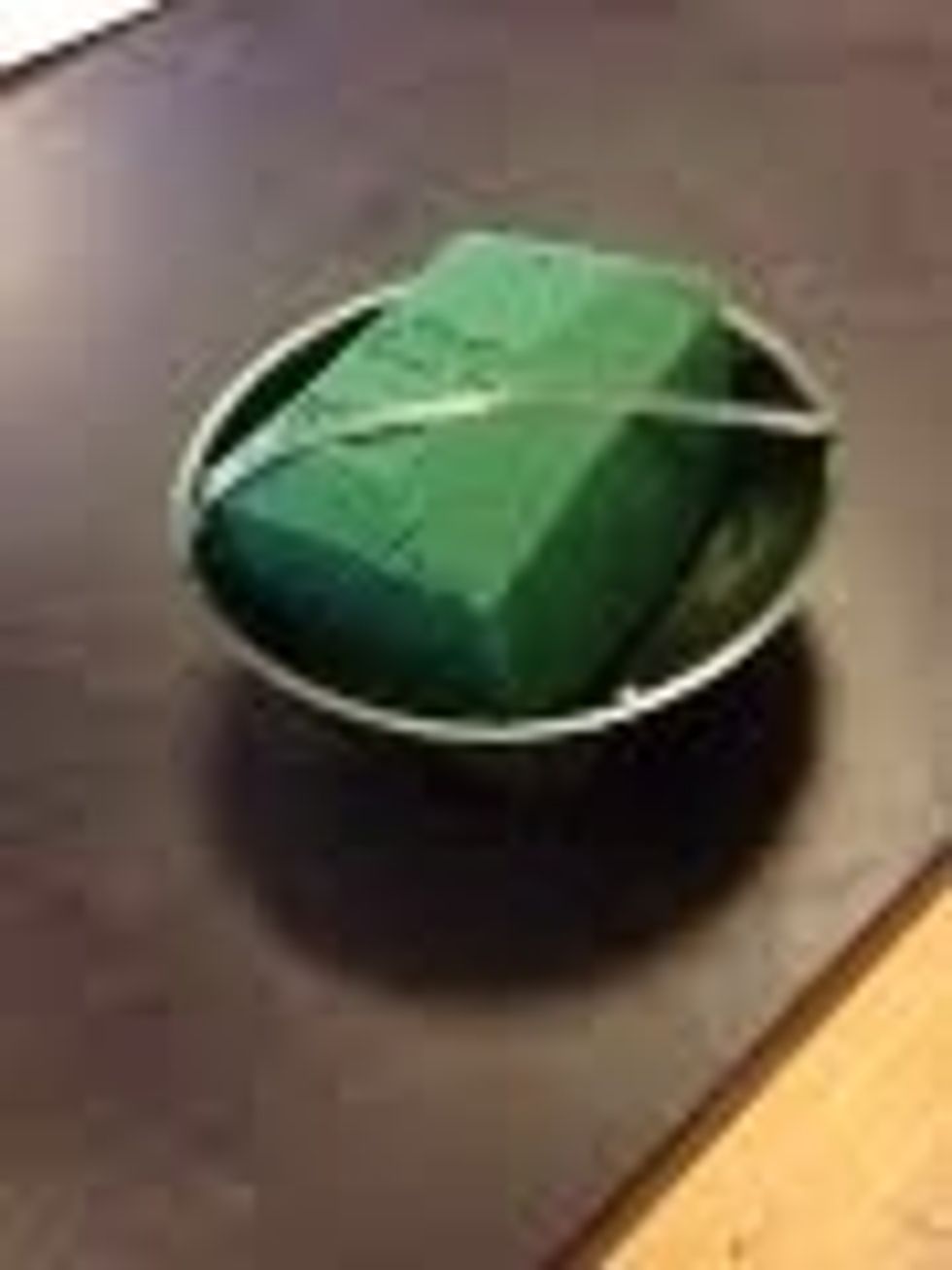 This is the brick of oasis in the standard dish. As seen in the picture, there is a piece of anchor tape going diagonally across the oasis. The anchor tape acts as a support for the oasis.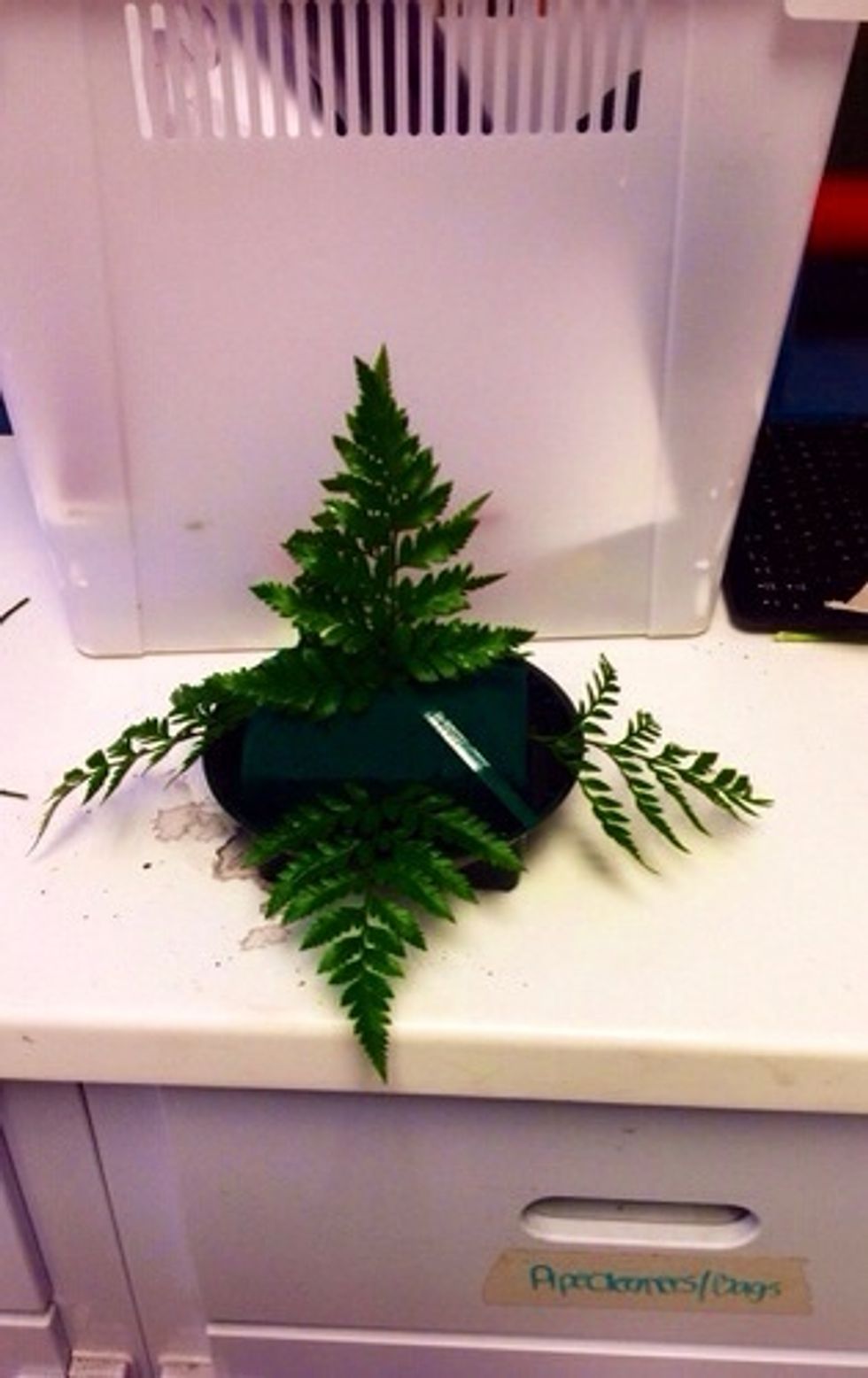 Next: 6 pieces of cleaned leather leaf (4 on each side, 2 on top back to back) By cleaning the leather leaf, it extends the arrangements life. All pieces of leather leaf should be same size and length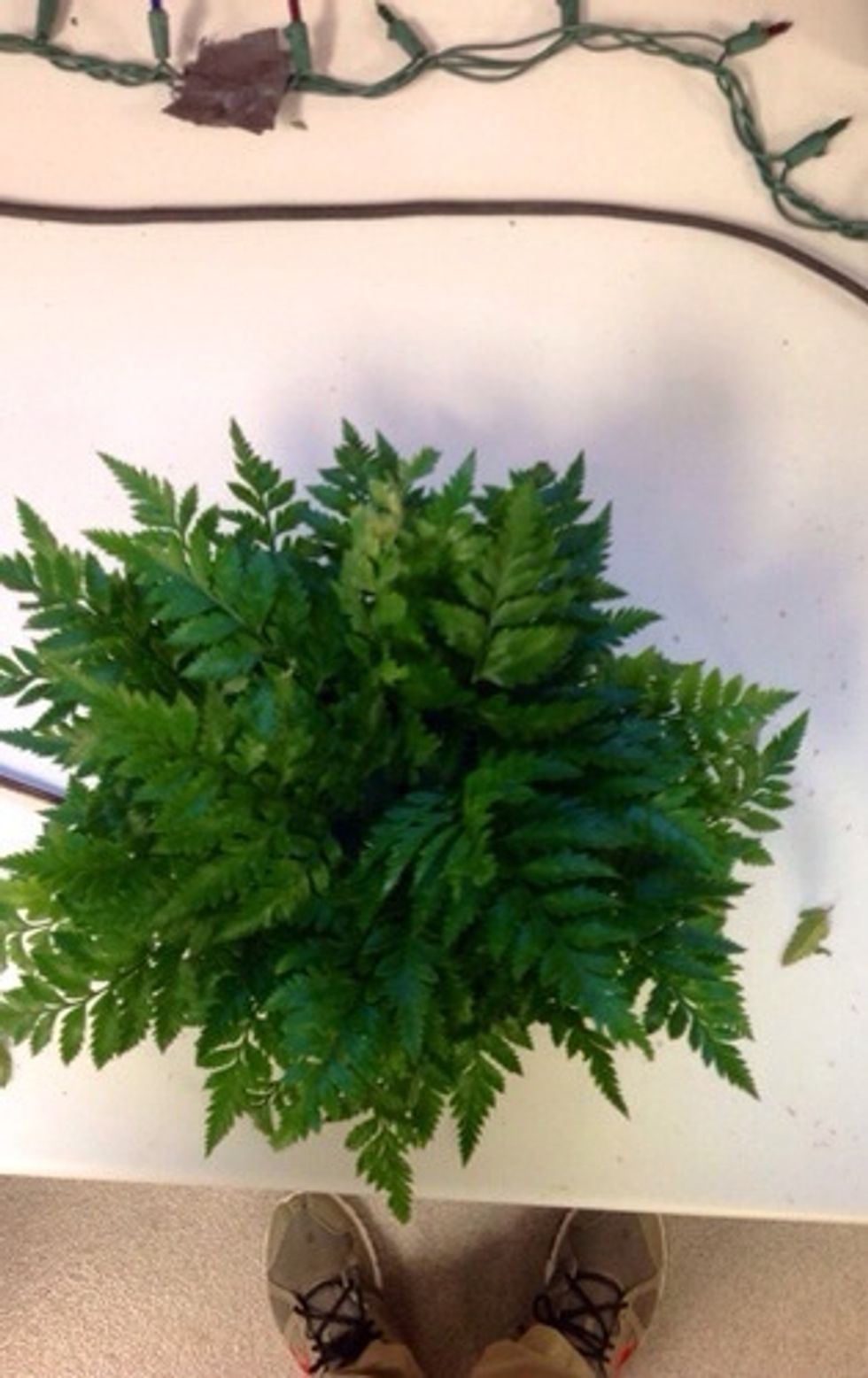 This is the oasis in the standard dish with all the greenery filled in (leather leaf). In order to achieve this step, you must fill in all the open areas. Non of the oasis should be seen. Add solidago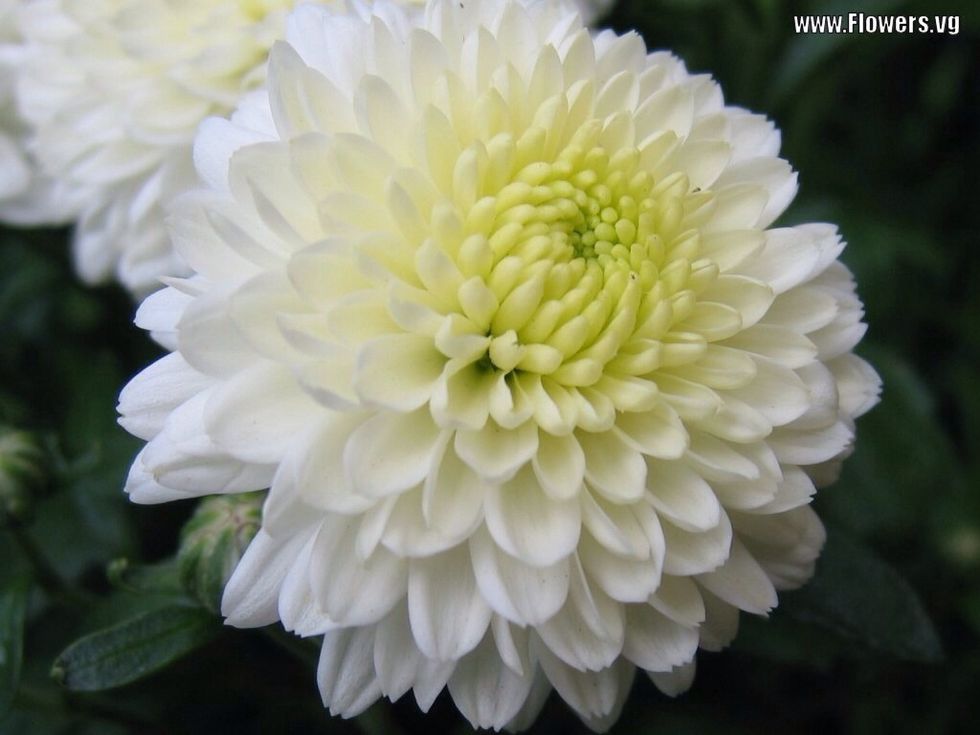 These are white mums. There is no required number for the amount needed. Just fill in until it looks even, try and make sure you use approximately the same amount of mums and carnations for proportion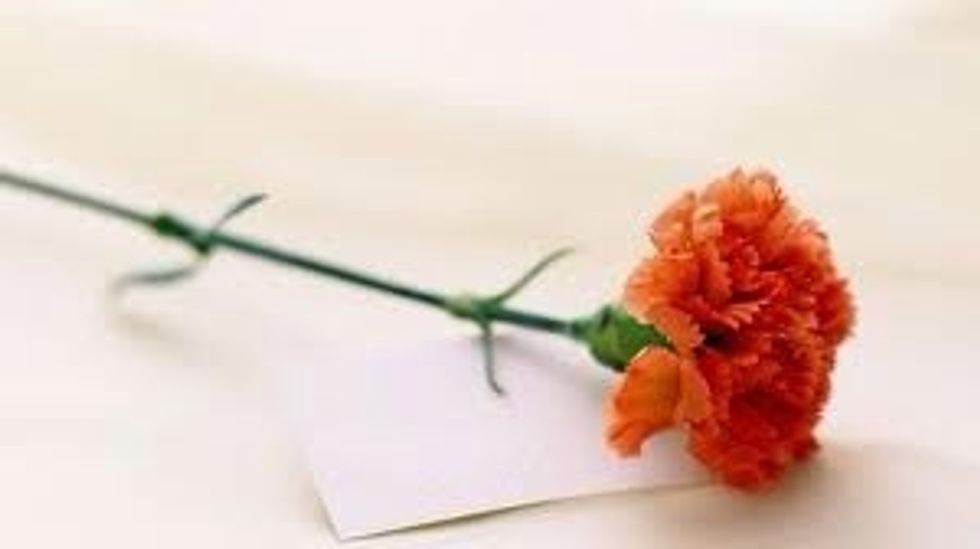 This is an orange carnation. Much like the mums, there is no required amount. Try and space the mums and carnations evenly. Mums + carnations should be different color.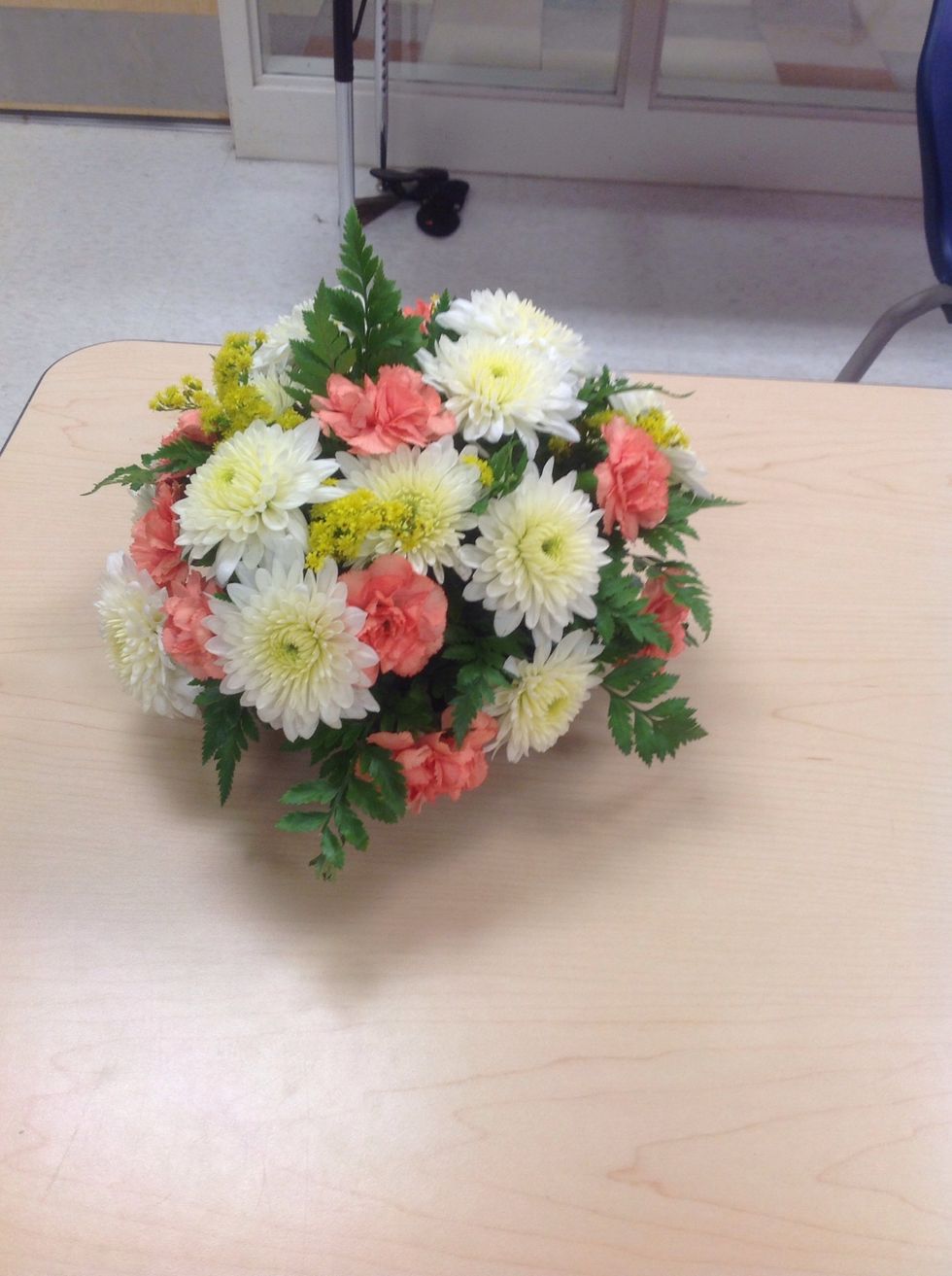 This is the finished product (round mound). In order to excel at this arrangement, your arrangement should look round. Your goal should be to achieve proportion. I am very satisfied with my results.
1.0 Standard dish to hold 1/3 brick of oasis
0.0 Brick of oasis
1.0 Anchor tape
25.0 25+ pieces of leather leaf
10.0 Solidago
7.0 mums
7.0 Carnations
1.0 Snips