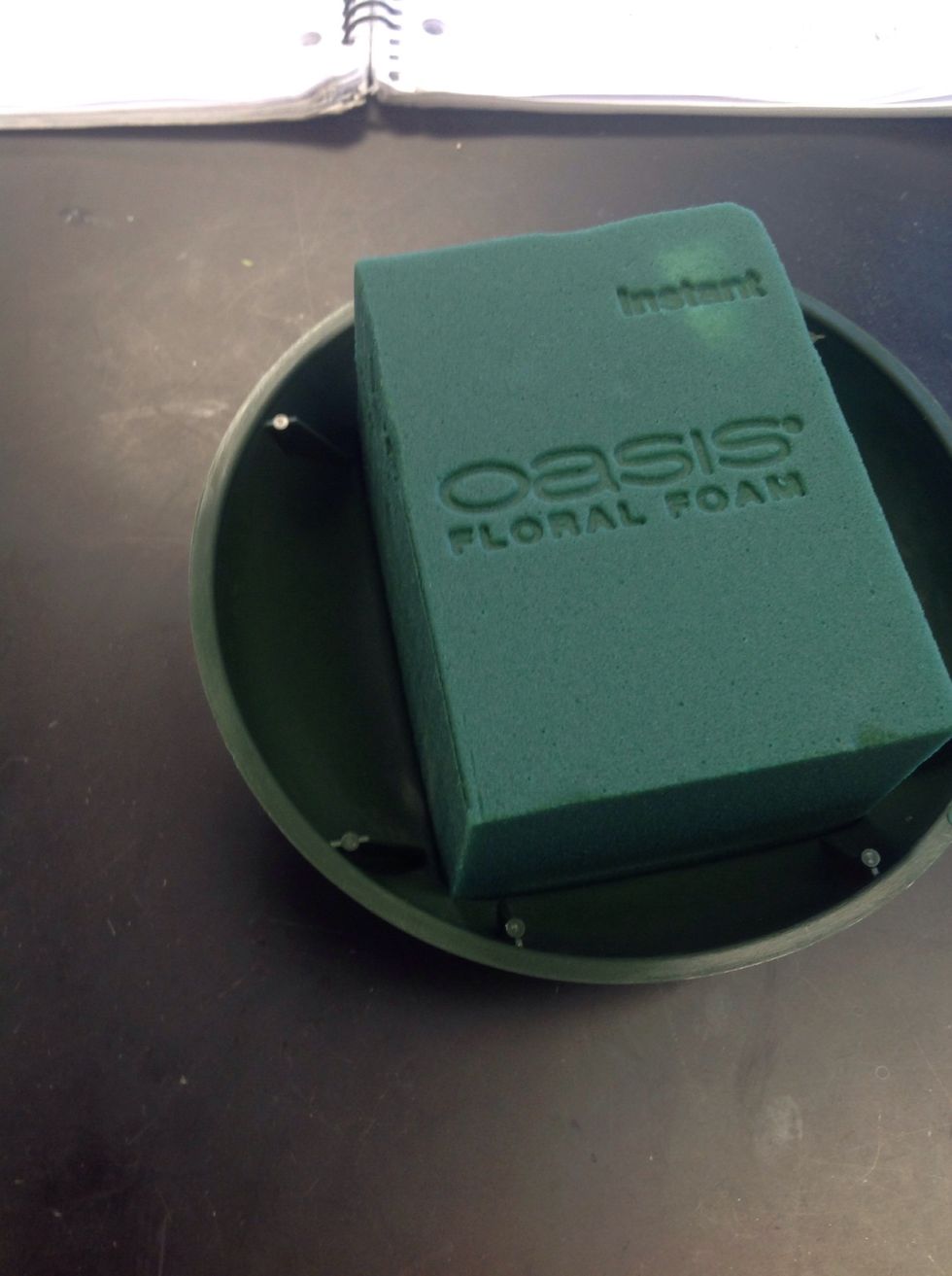 Soak oasis and press into a standard dish with your palm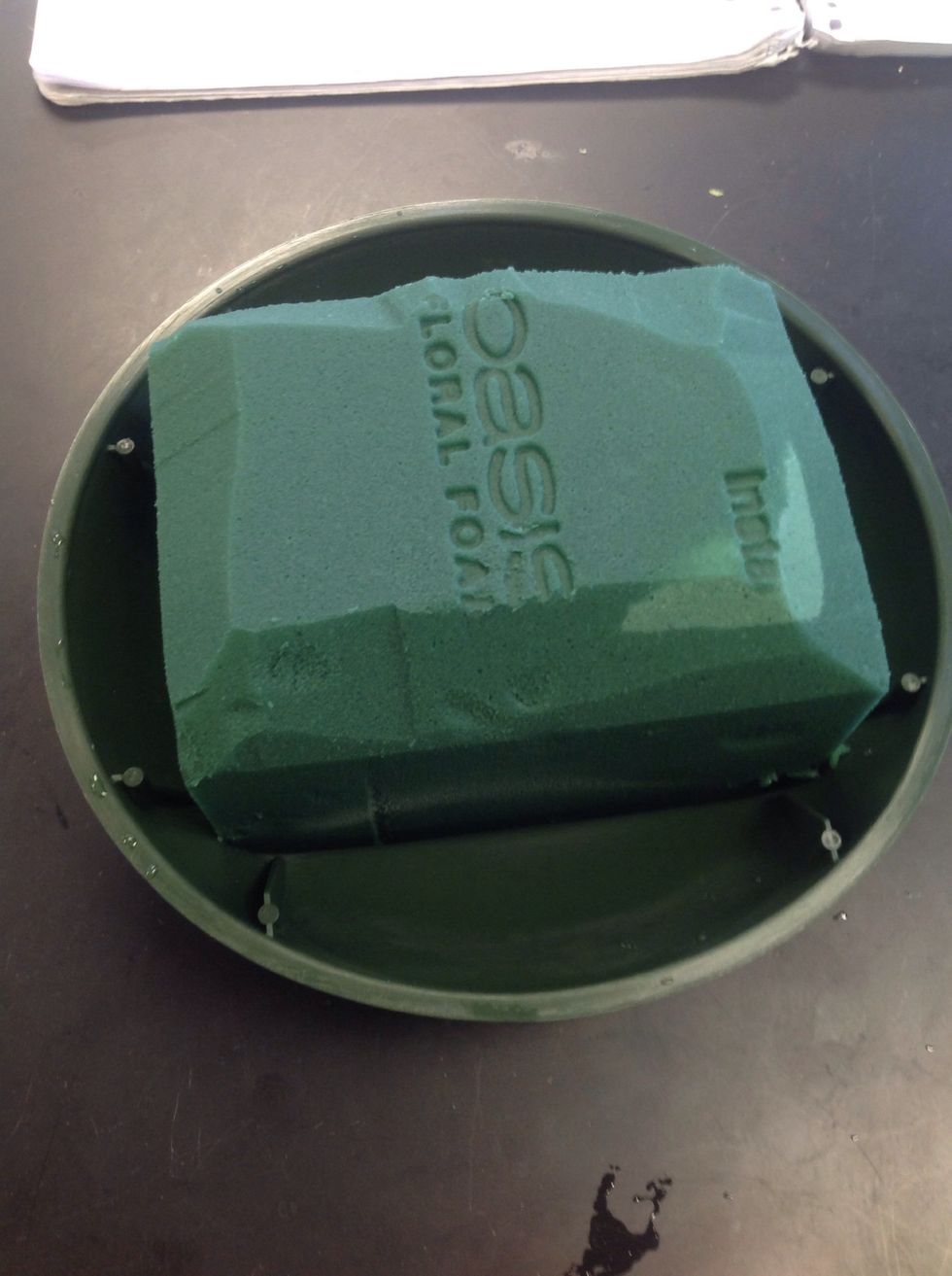 Bevel edges (so there is more space to fill with flowers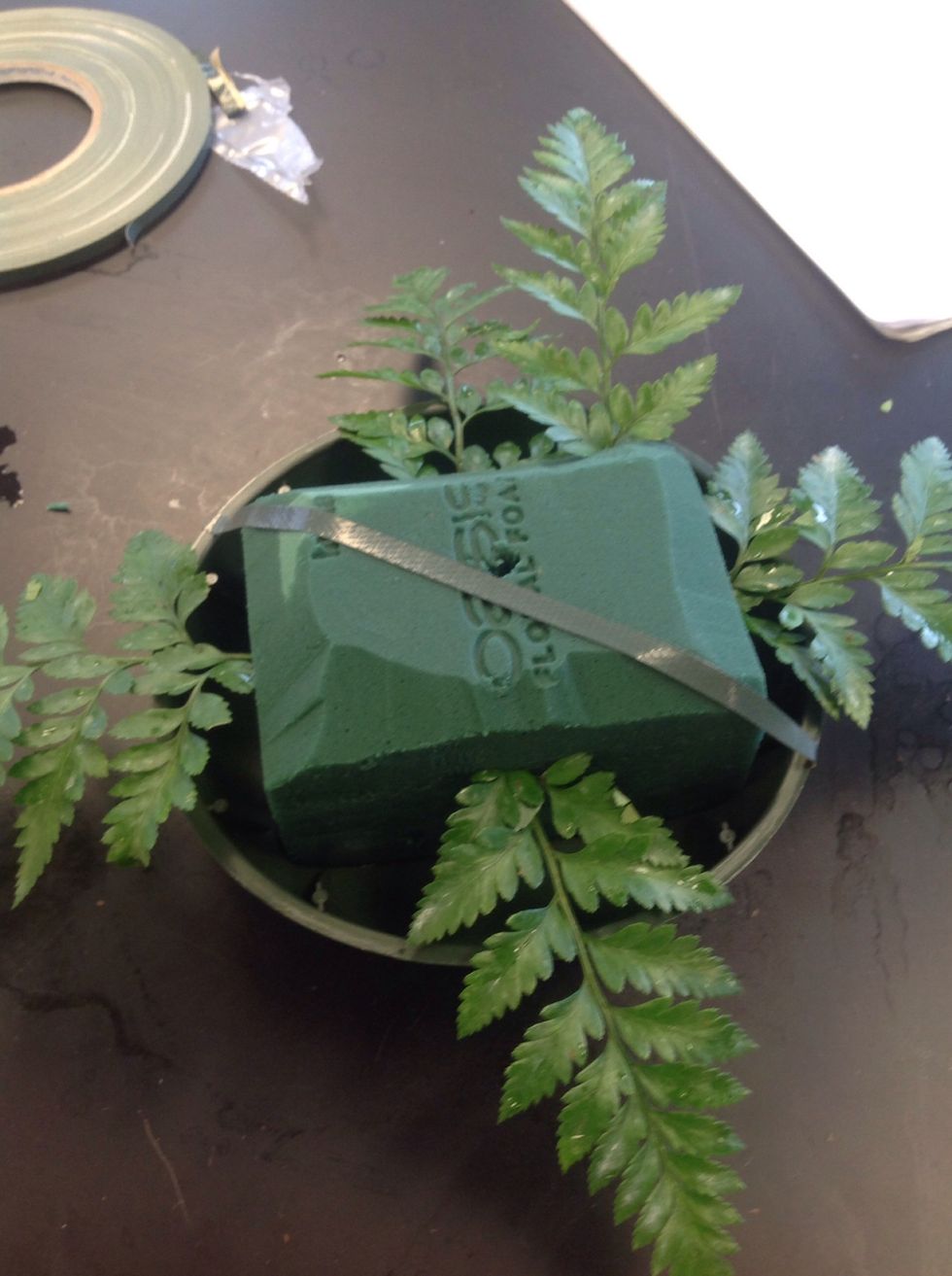 Put anchor tape diagonally across the oasis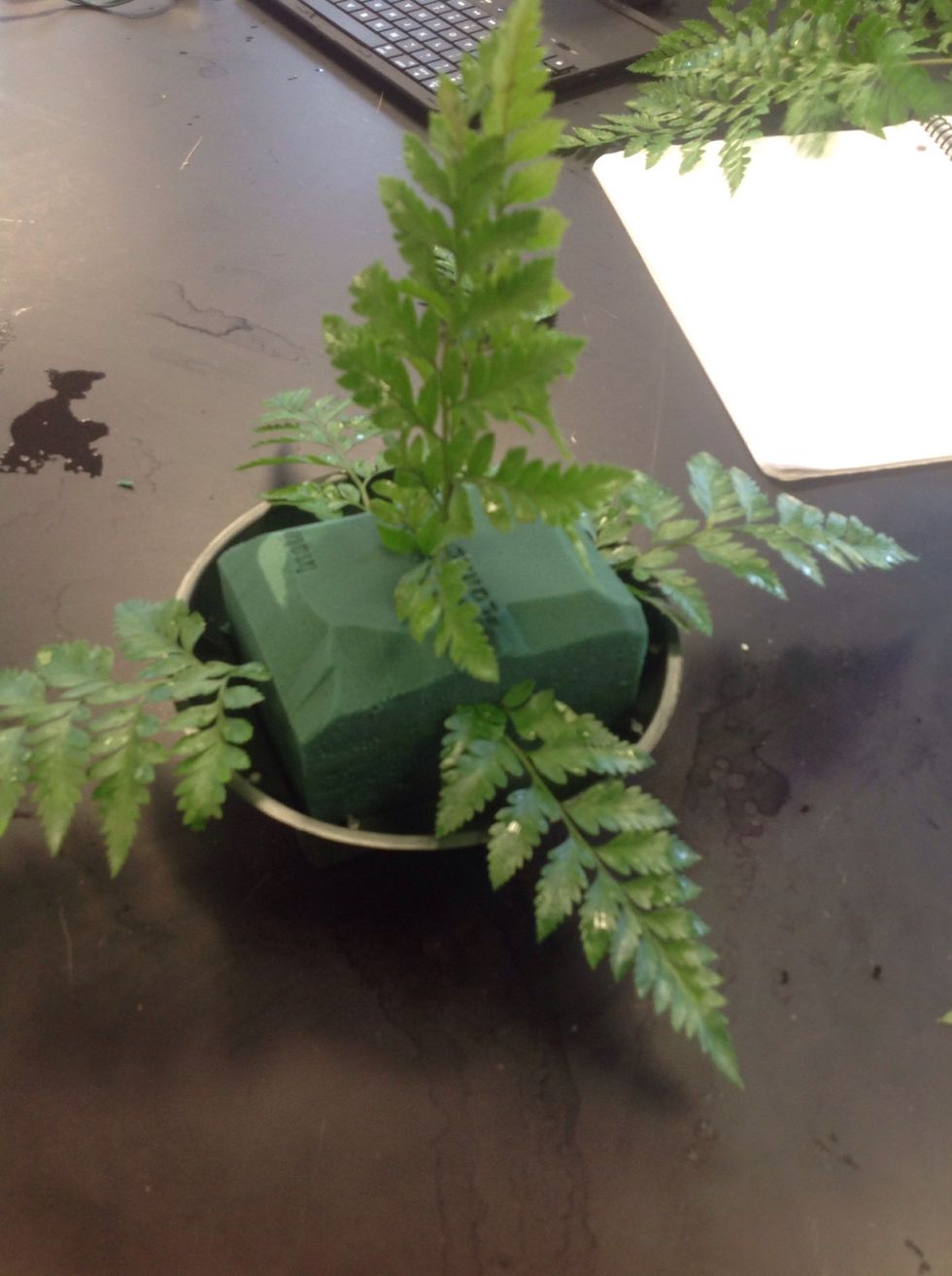 Add a piece of leather leaf in the center and each side of the oasis
Fill in all the space with leather leaf ( no further than the highest and widest points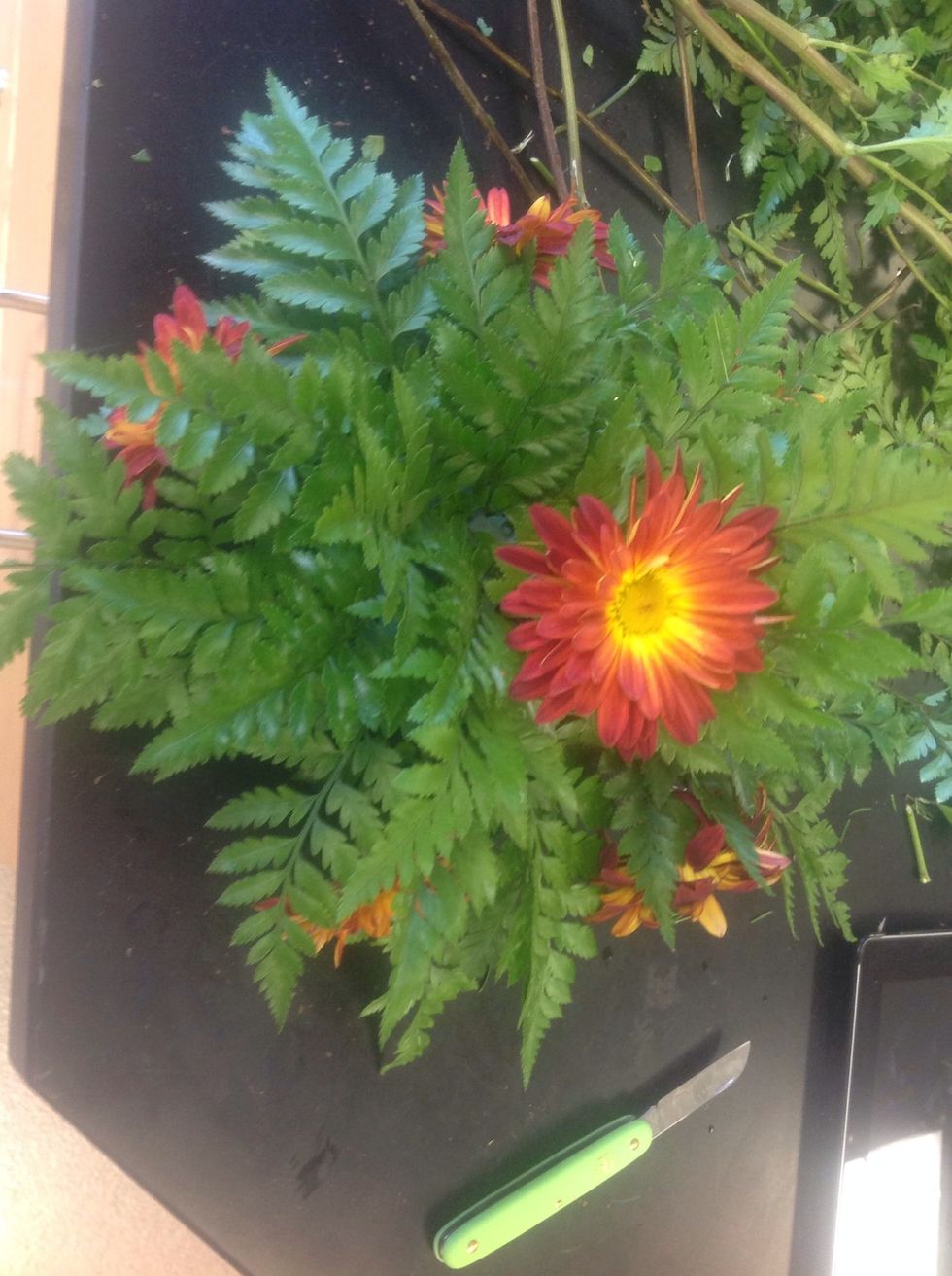 Add a flower at the center of your arrangement, no higher than your leather leaf. Add five other flowers around the bottom of the oasis as well.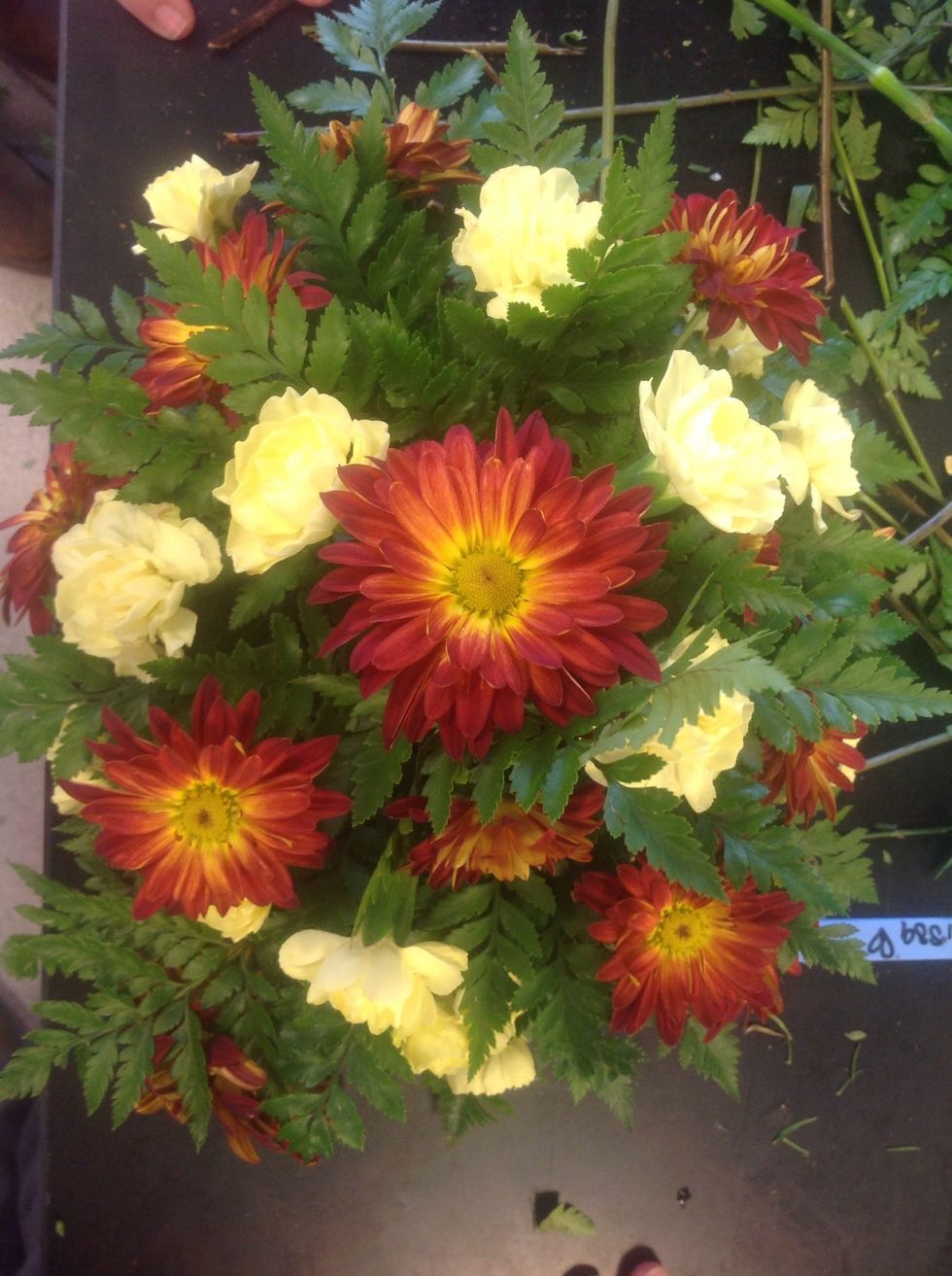 Fill in most of the empty spaces with another type of flower.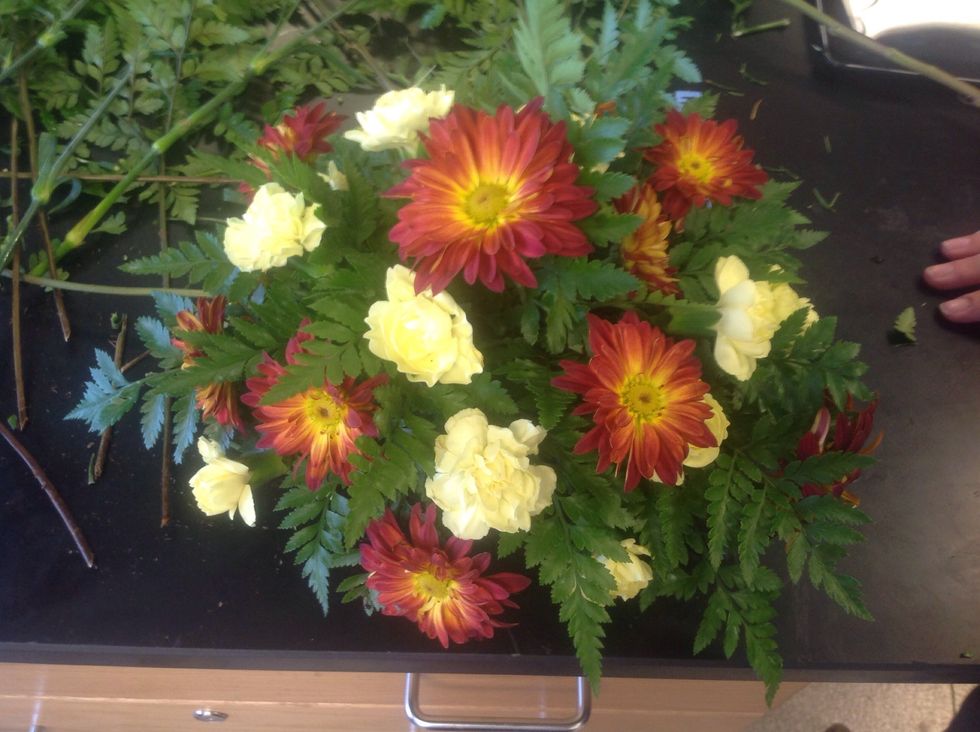 Keep adding until your arrangement looks full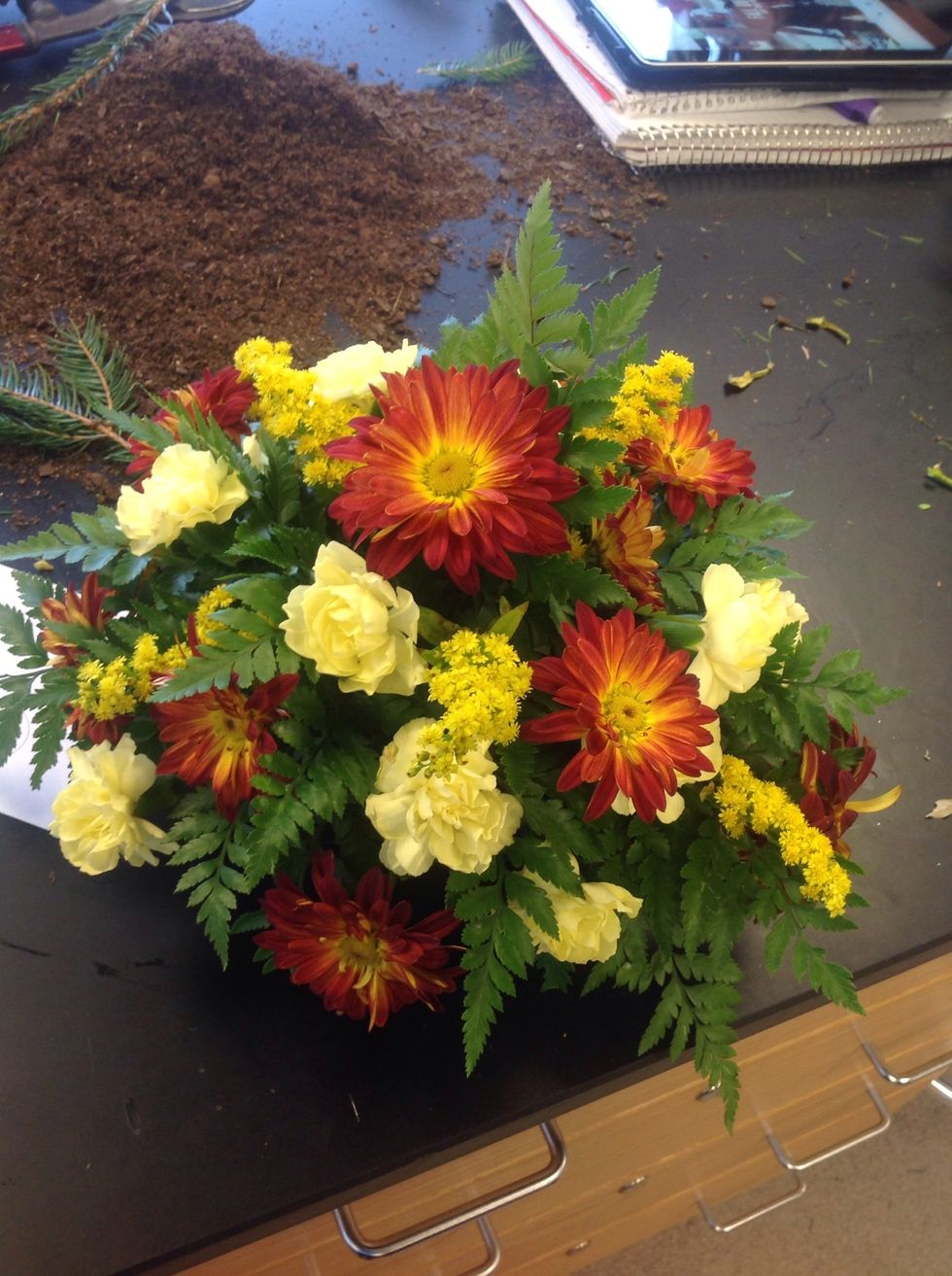 Add your "filler flowers" (in this case I used solidago) into all the little empty spaces and you are done!
1.0 Standard Dish
1.0 Block of Oasis
Mums
Mini carnations
Anchor tape
Solidago
Leather leaf