I found this recipe on allrecipes and thought I would post a guide.
17
Preheat the oven to 450 deg Fahrenheit.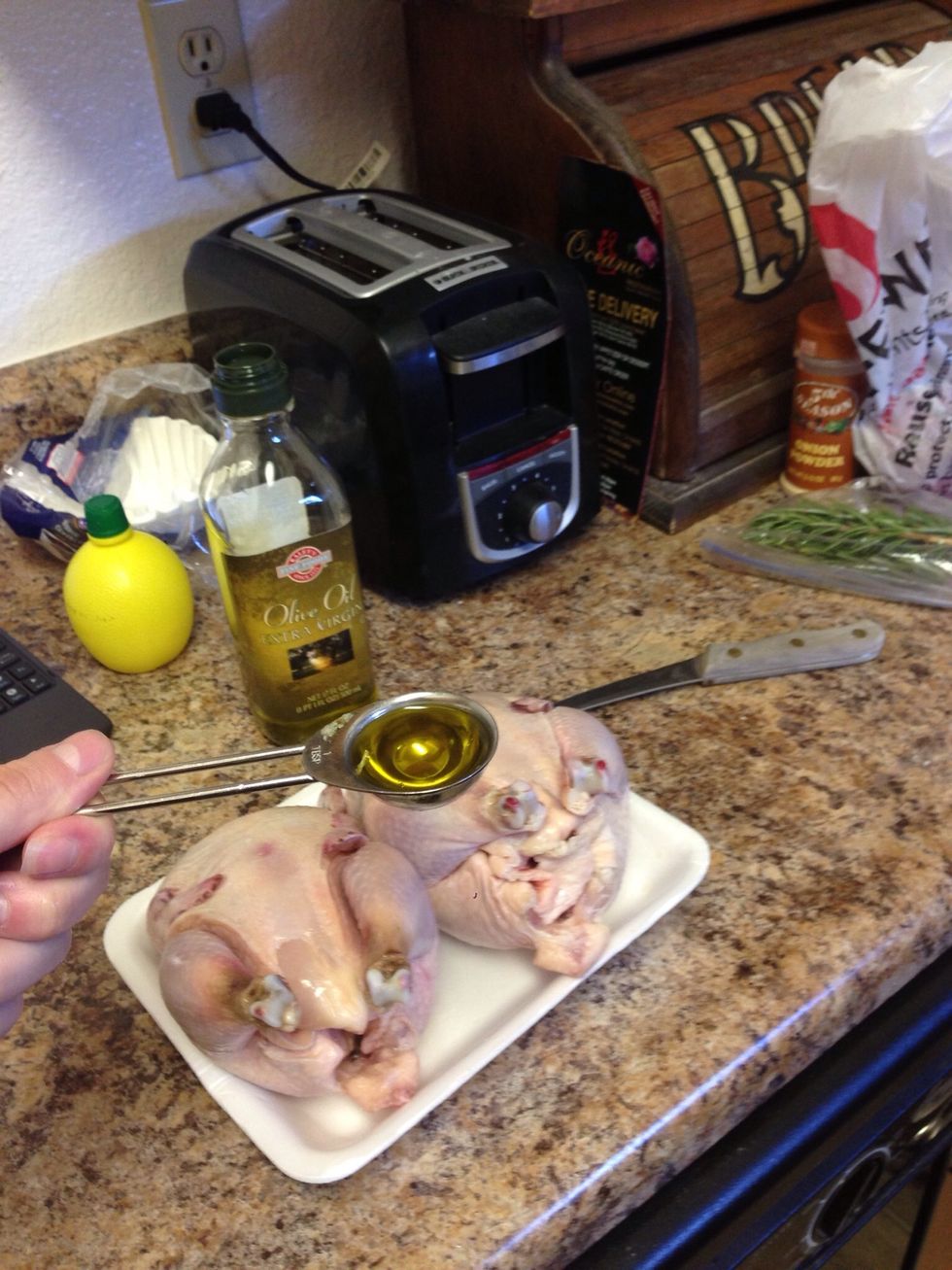 Measure 1 Tbsp of the oil and rub it over the Cornish hens.
Make sure to coat both sides with oil.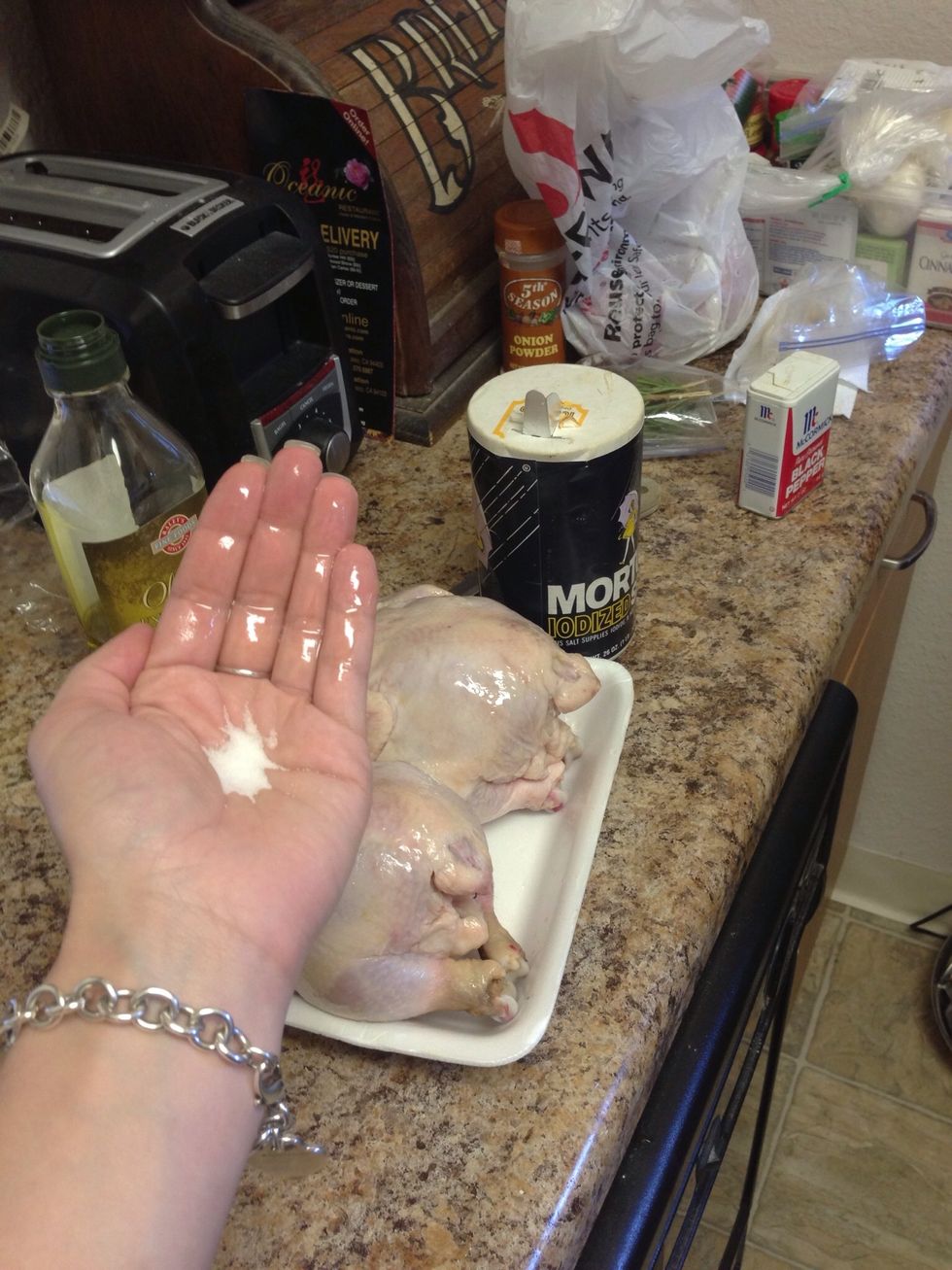 Measure 1 tsp of salt and rub on both hens.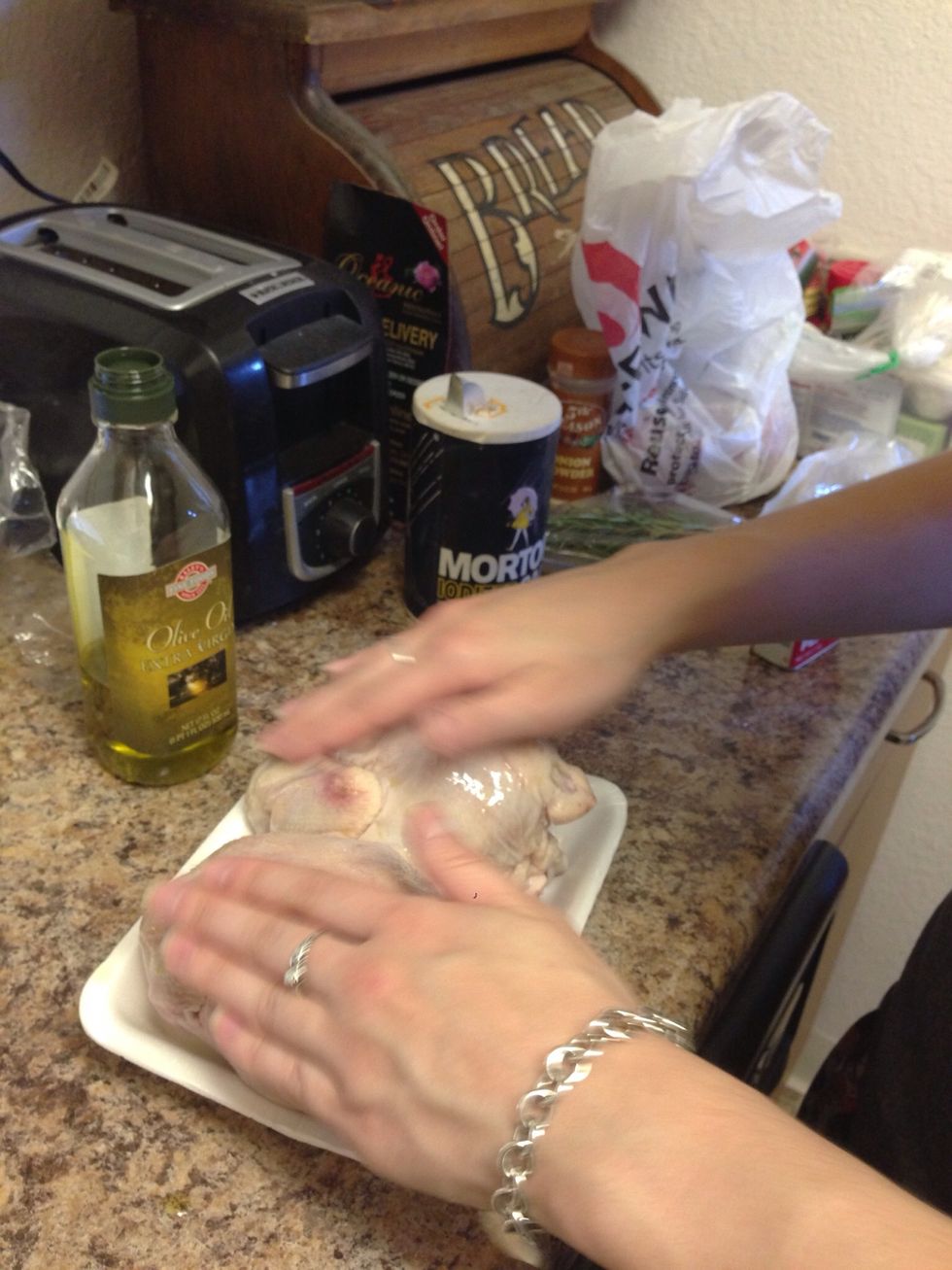 Make sure to coat evenly.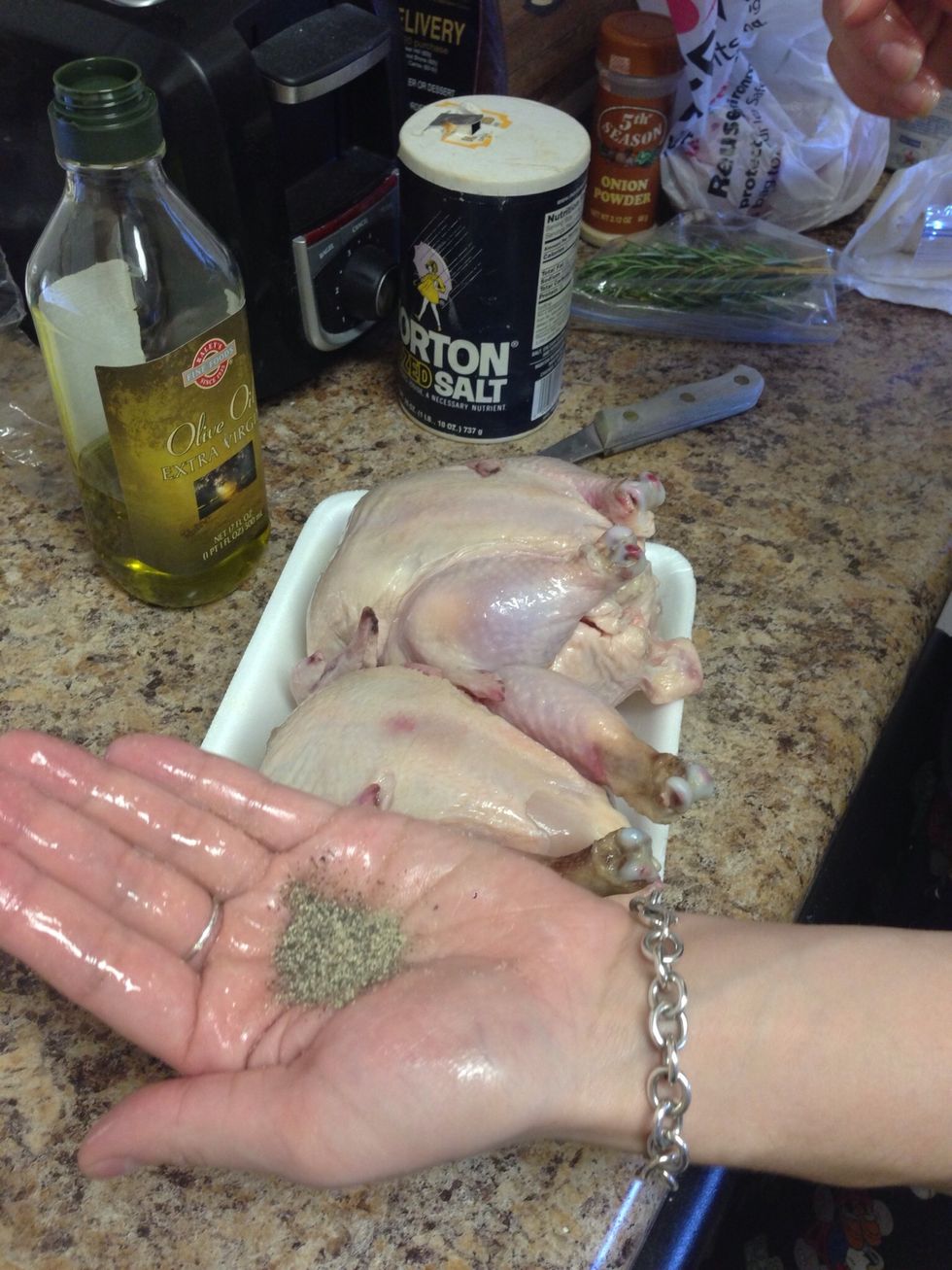 Measure out 1 tsp of pepper.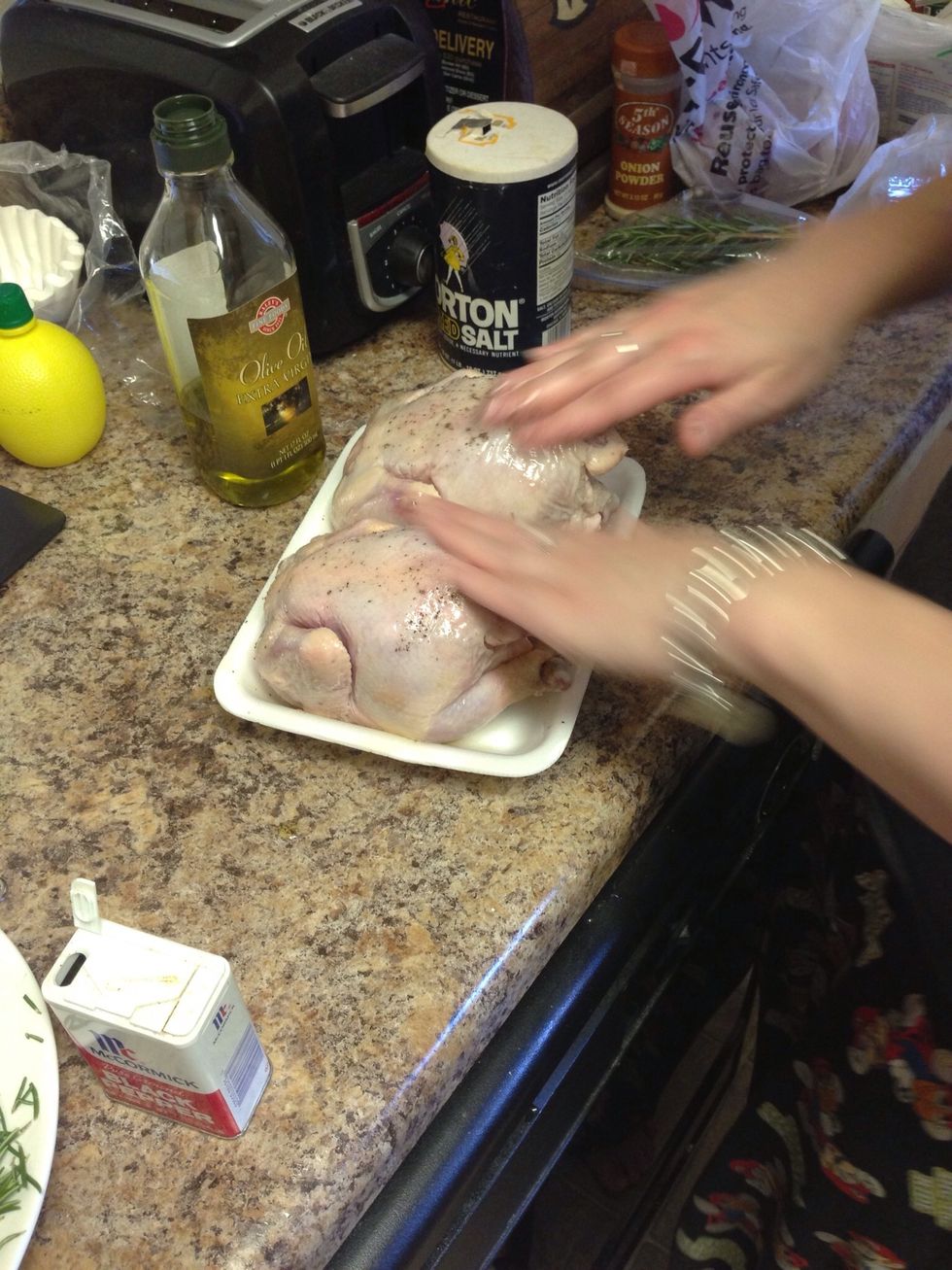 Coat the hens evenly with the pepper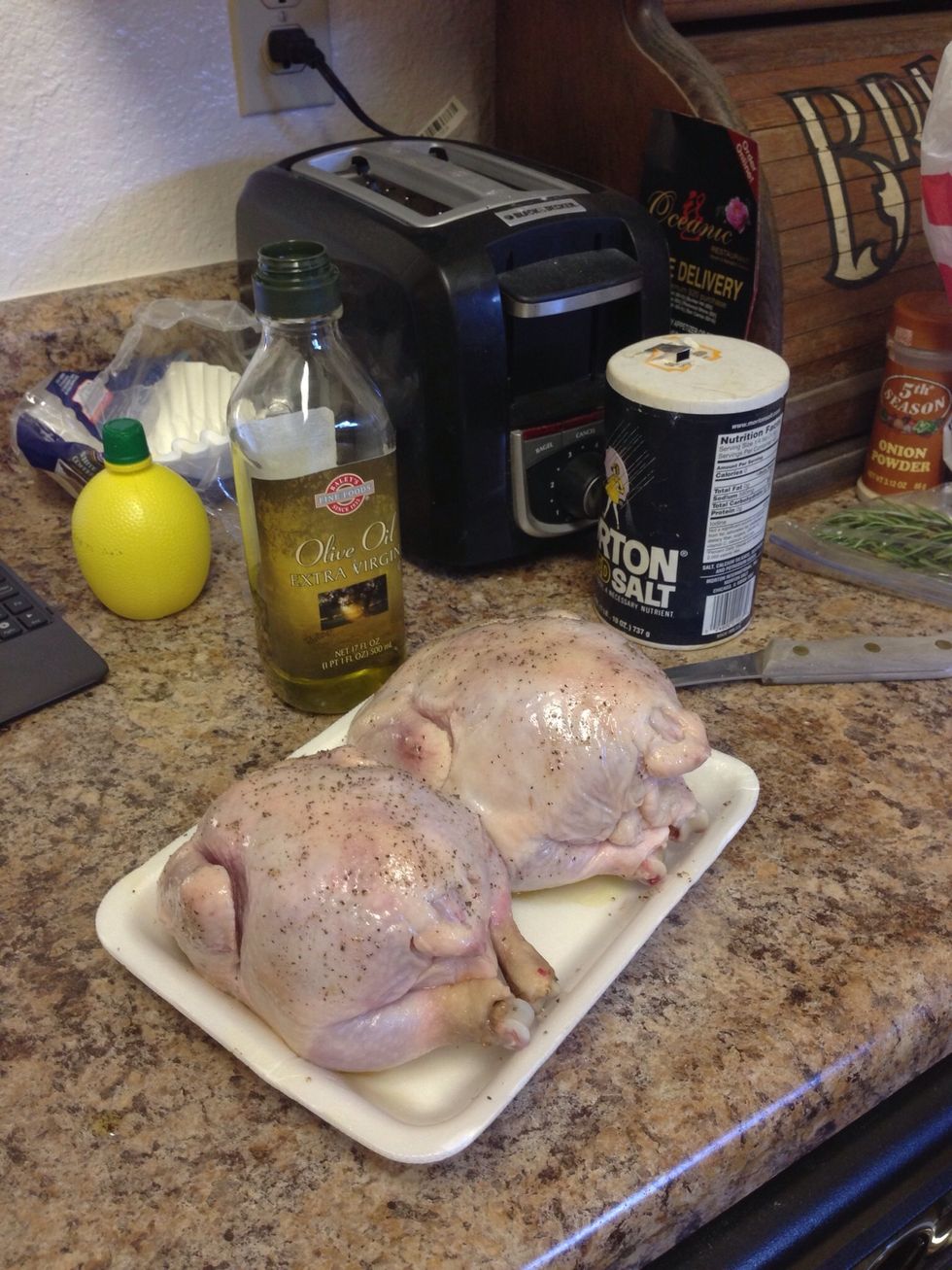 The hens with salt and pepper.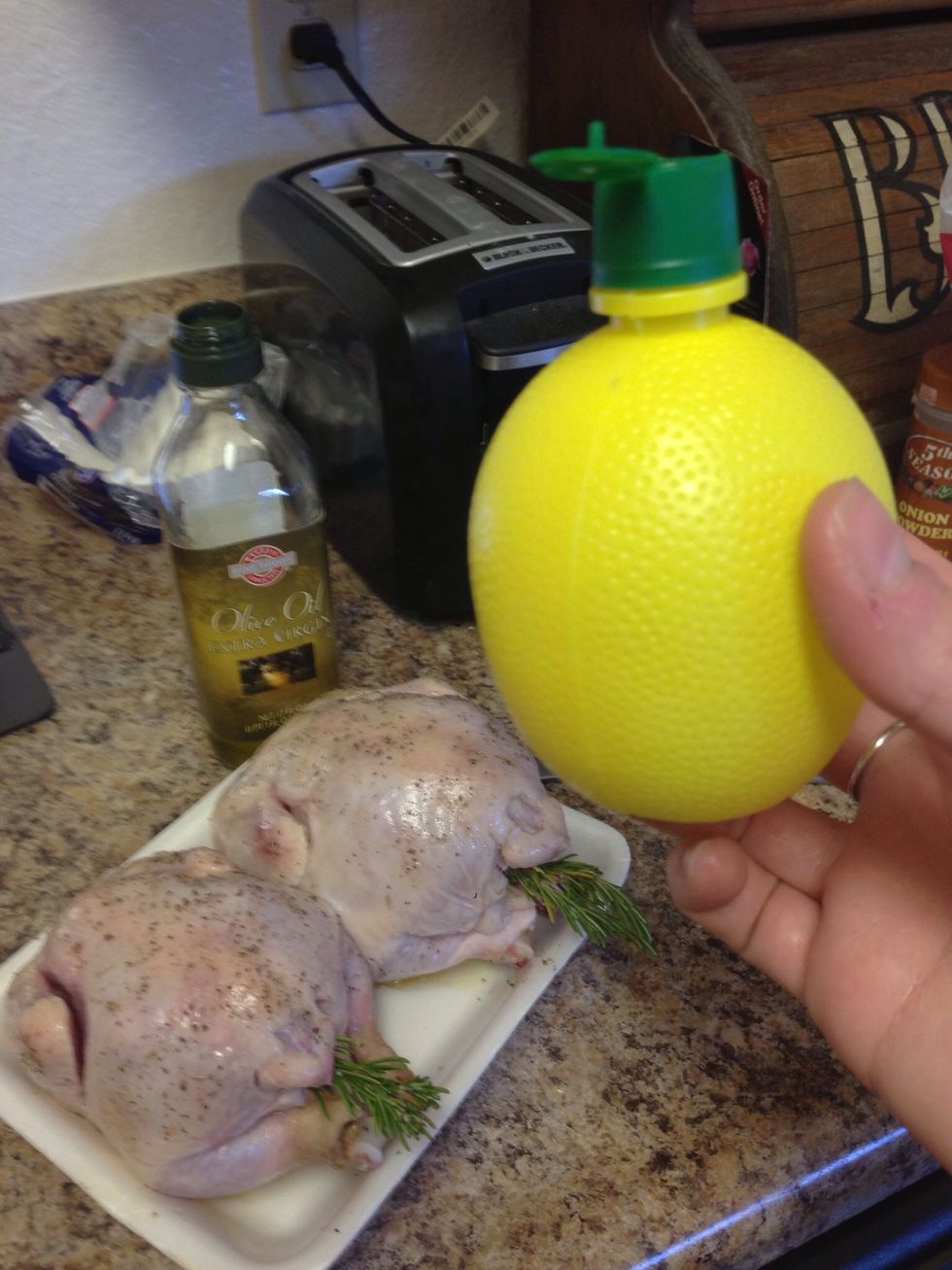 Stick a sprig of rosemary and half a lemon in the hen so it stays nice and moist. Sprinkle 1 tsplemon juice on the hens.
Put the hens in a roasting pan and surround with garlic cloves.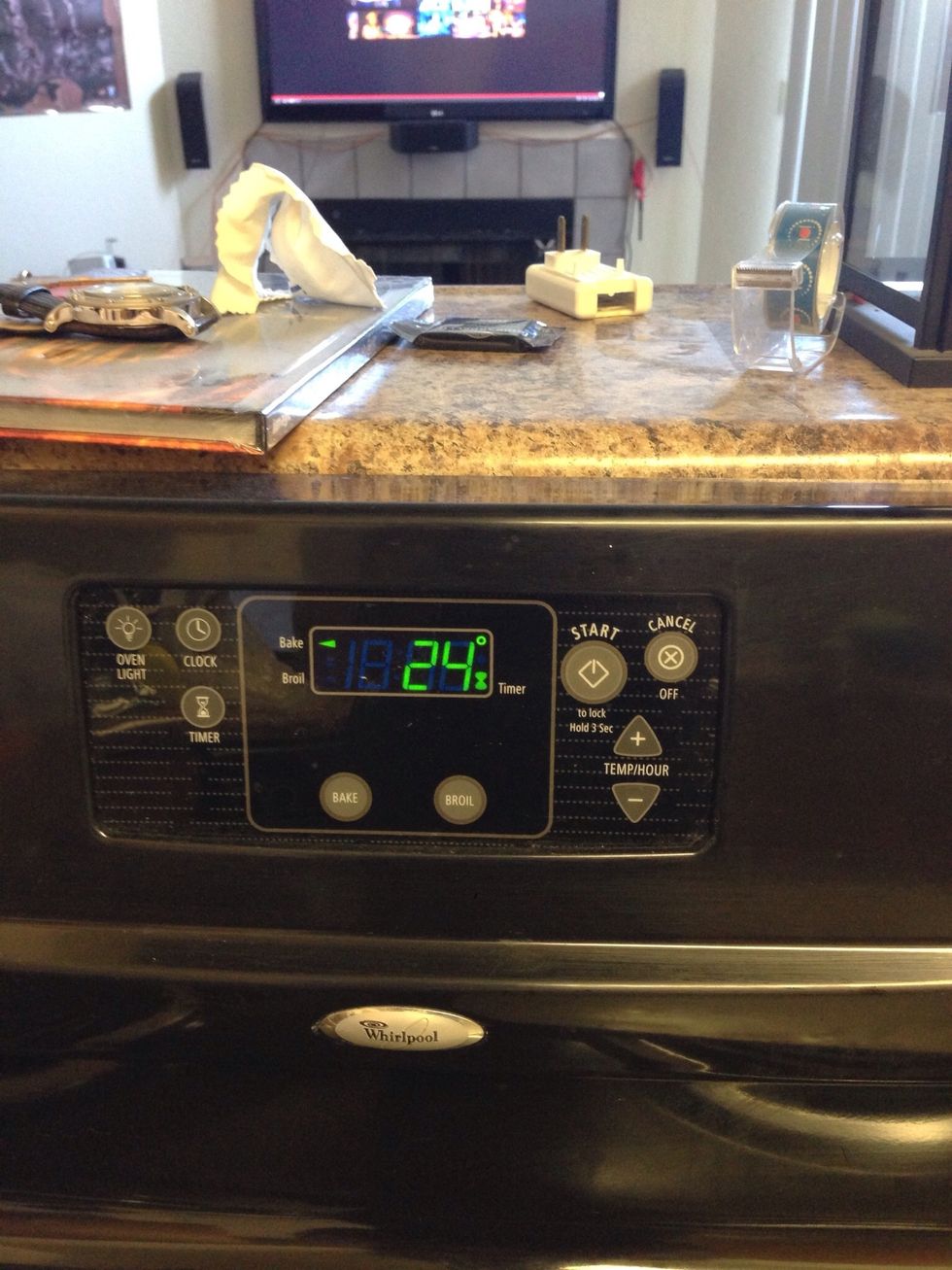 Put the hens in the oven for 25 minutes.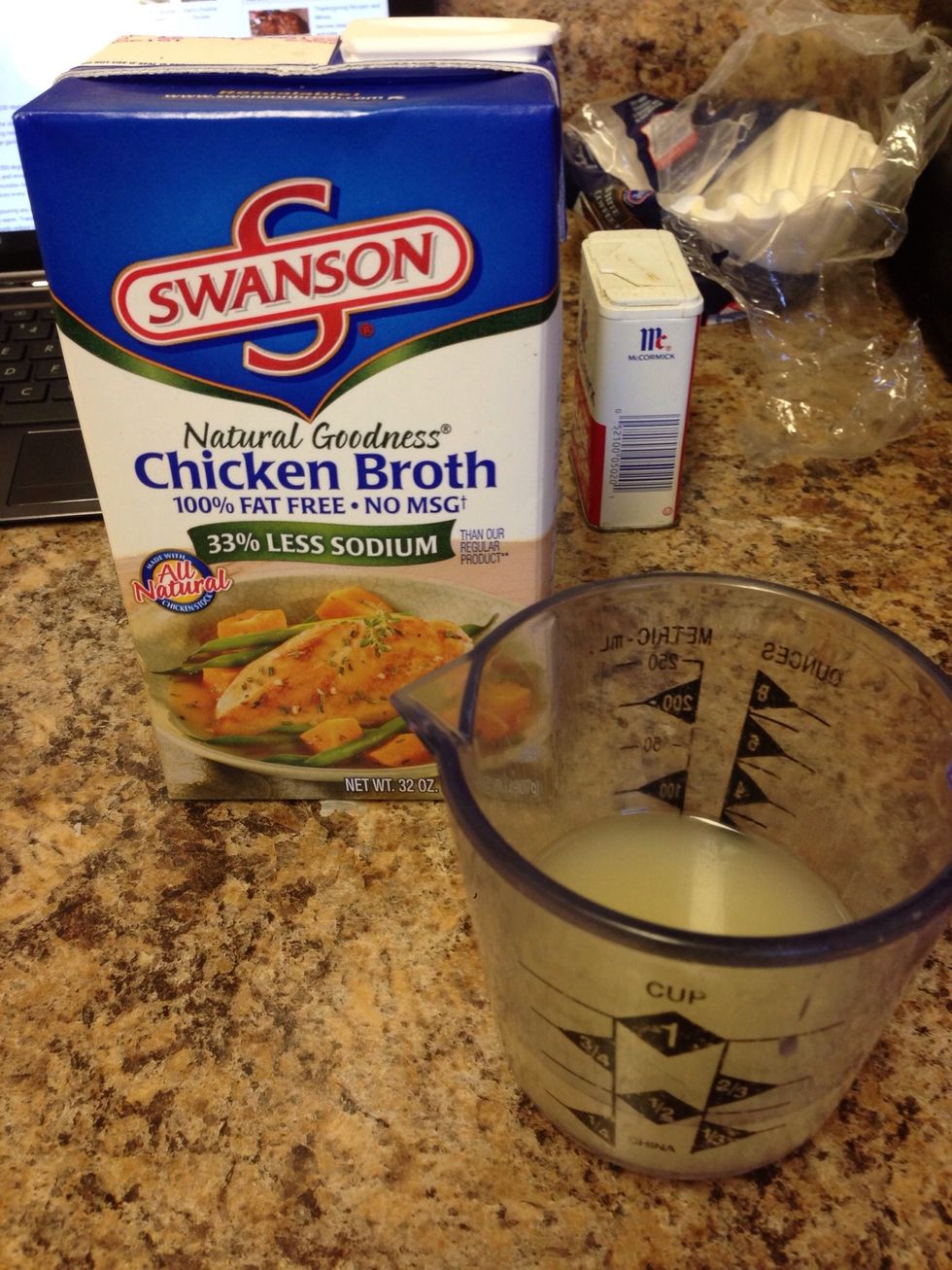 Measure 1/3 c chicken broth.
Add 1/3 c of white wine to the chicken broth.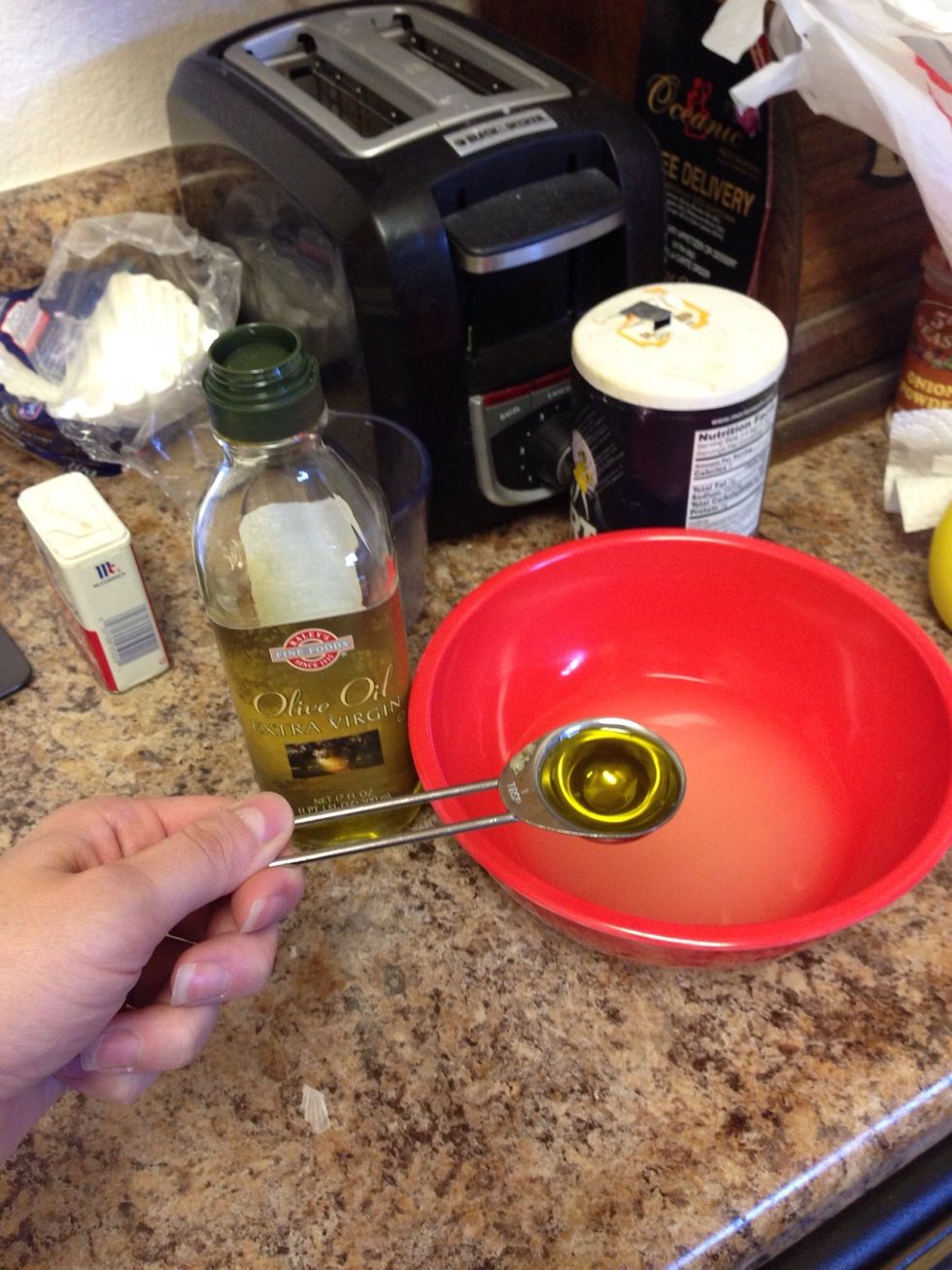 Add the remaining oil (2 Tbsps)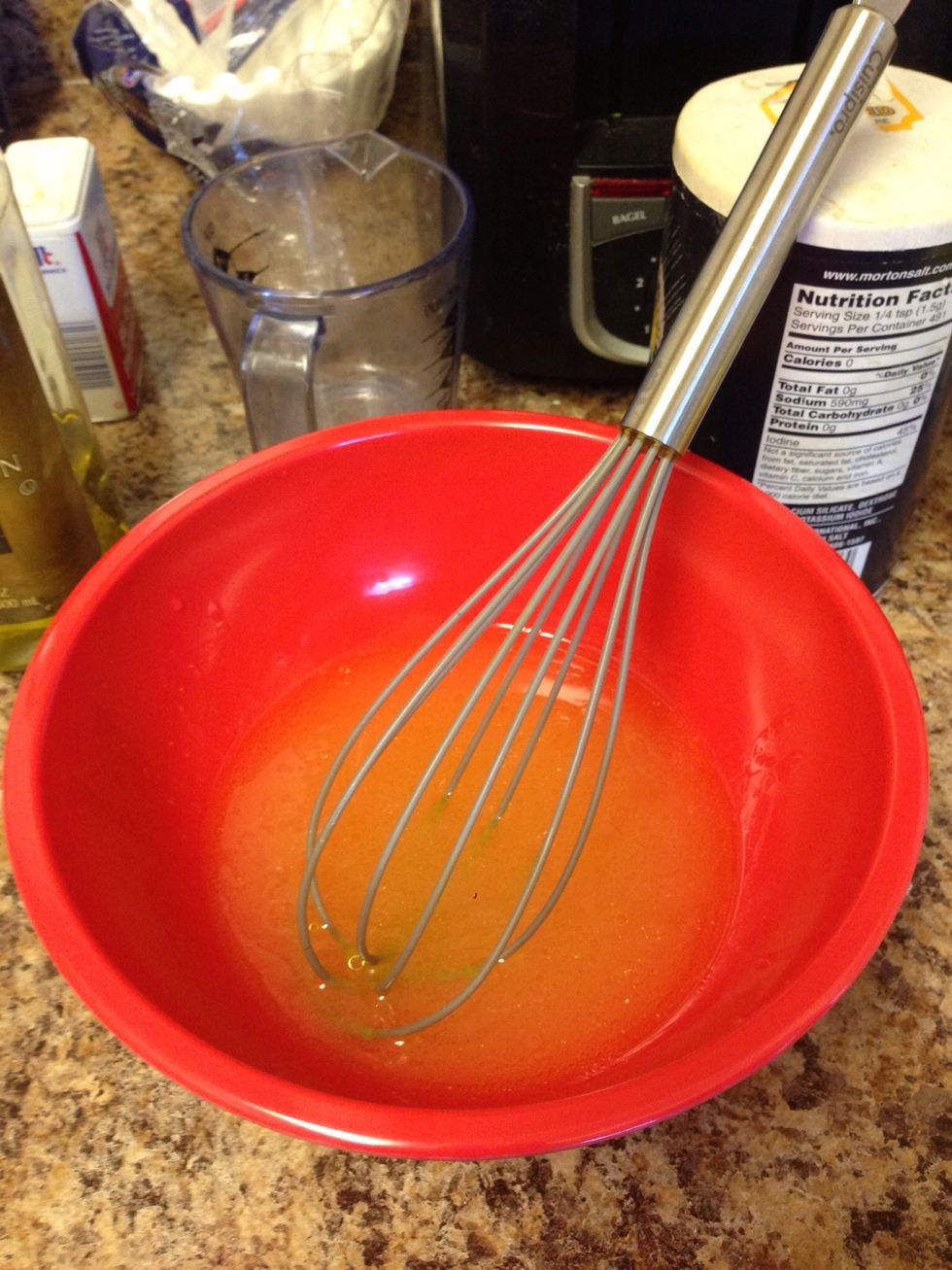 Mix the broth, white wine, and oil together.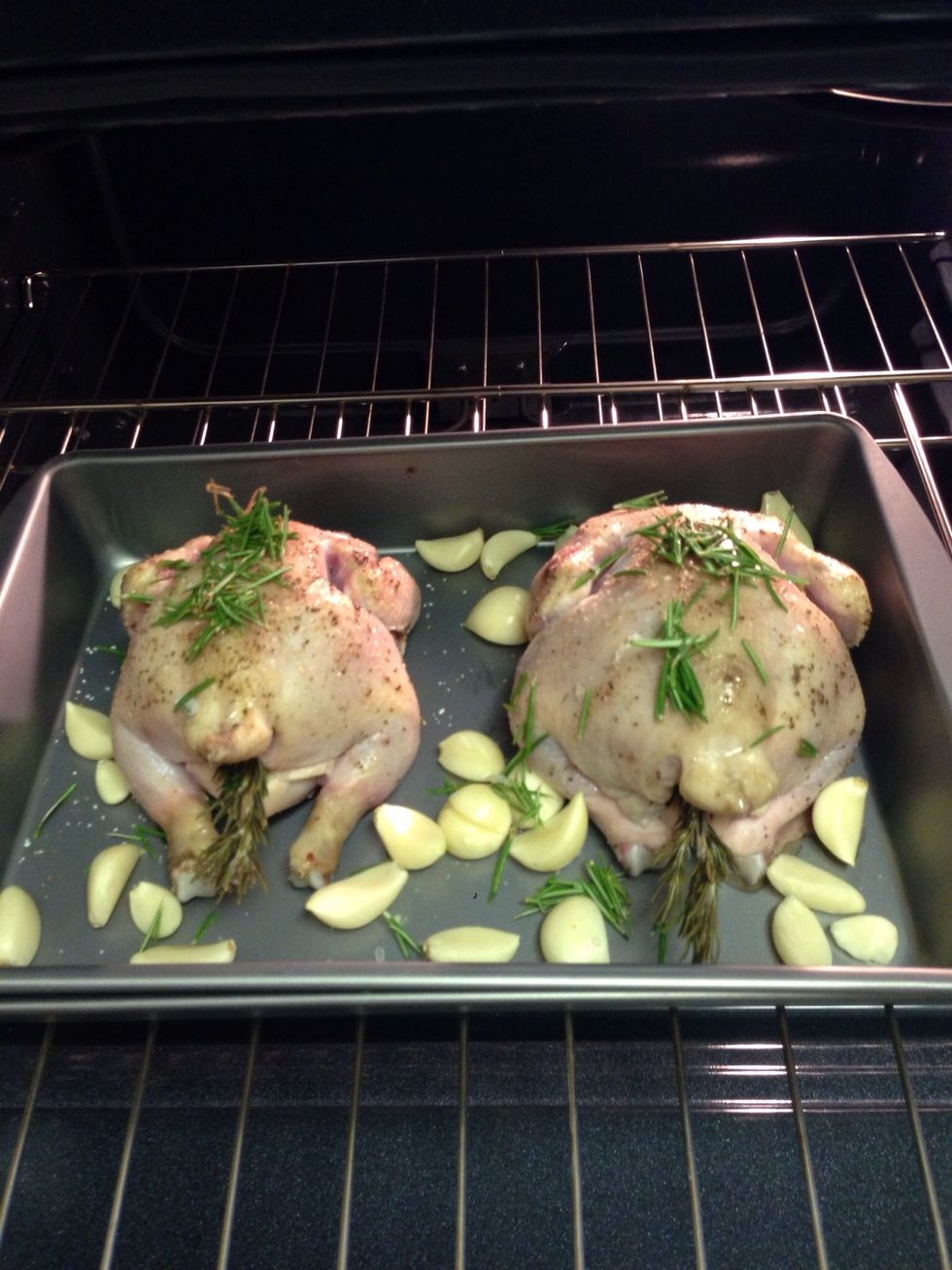 Put the fresh rosemary on top of the hens. This is 3 separated sprigs of rosemary.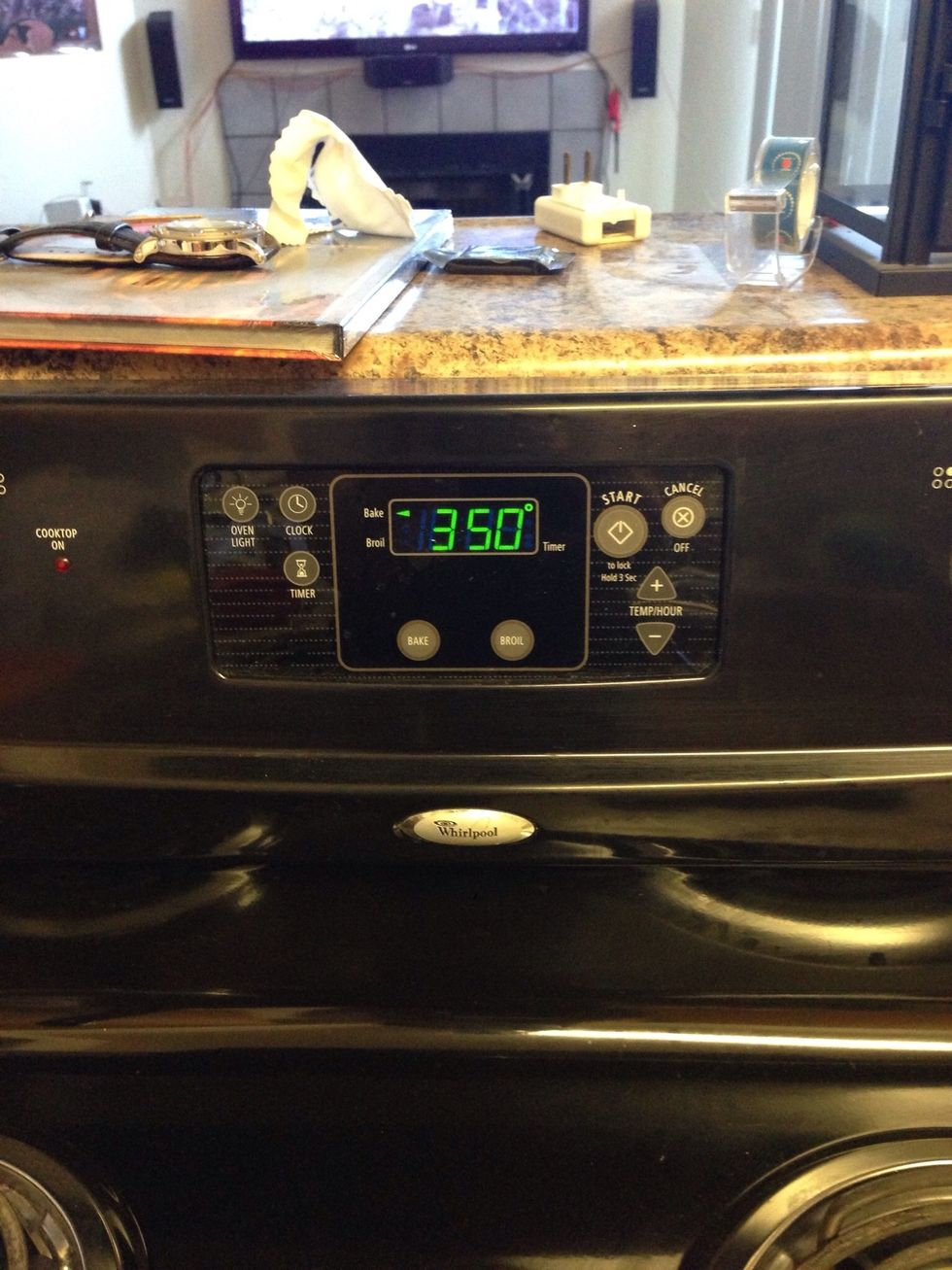 After the 25 min is finished, lower the temp to 350 deg Fahrenheit.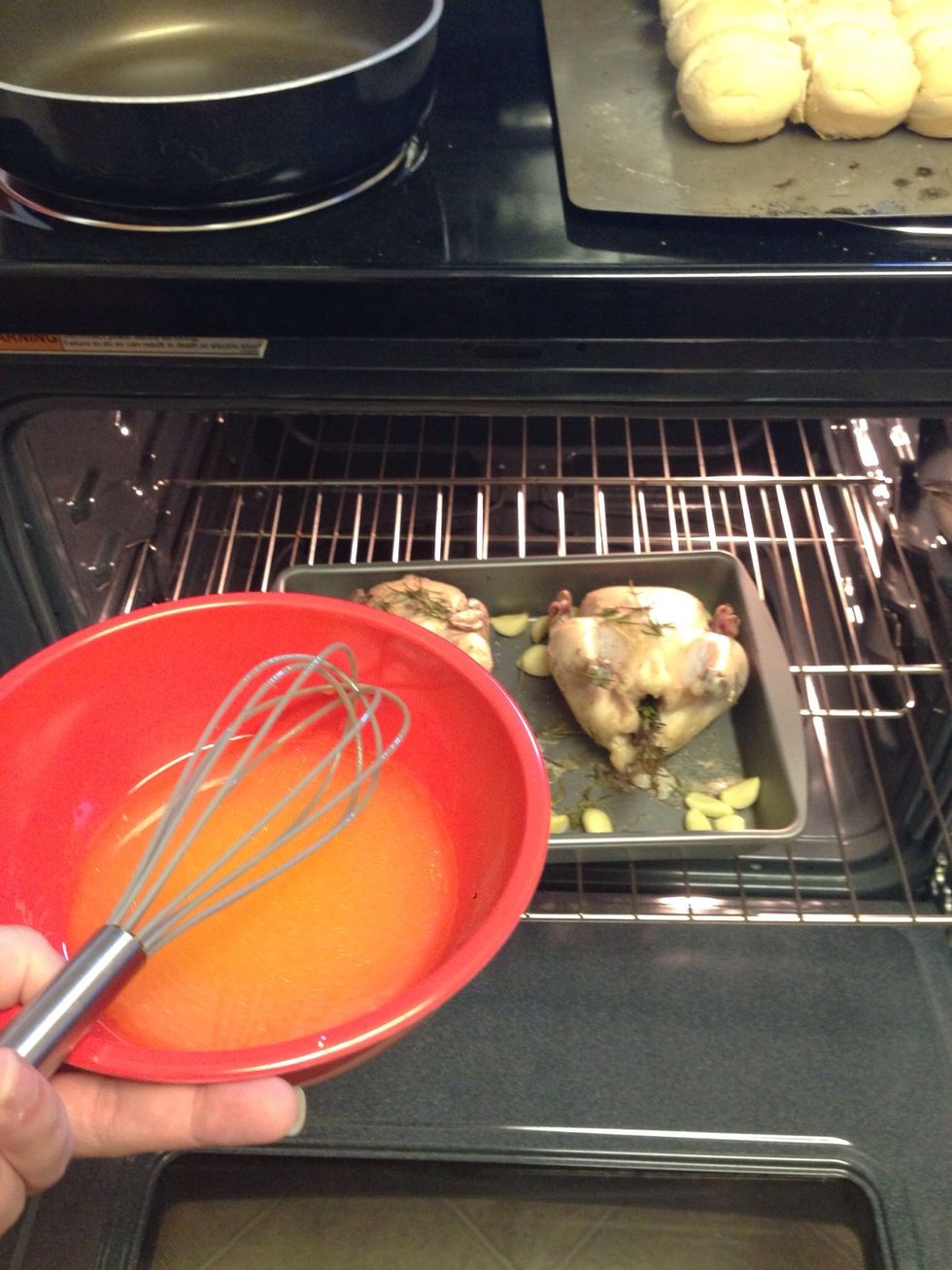 Pour the broth mixture over the hens.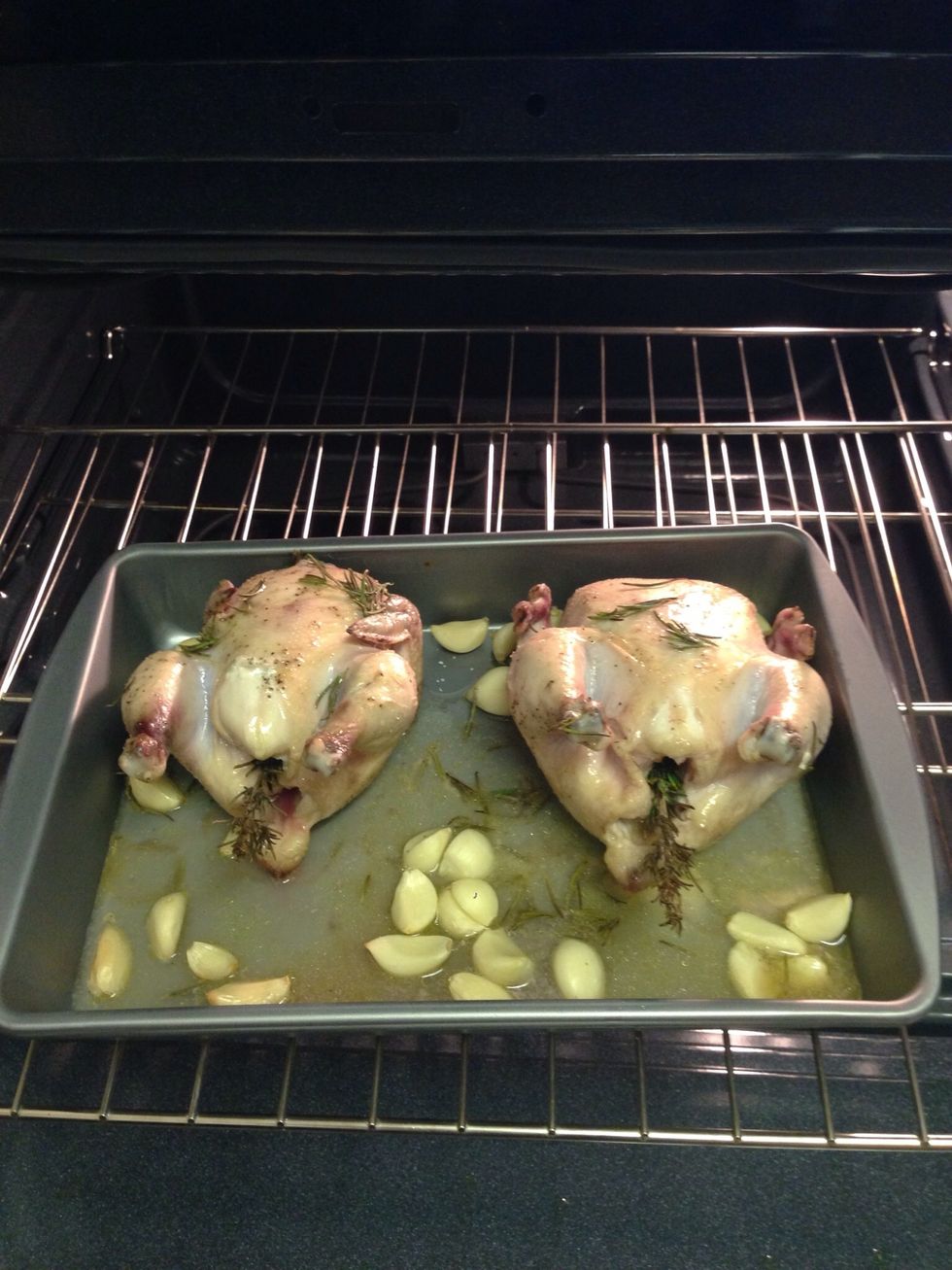 It should look like this.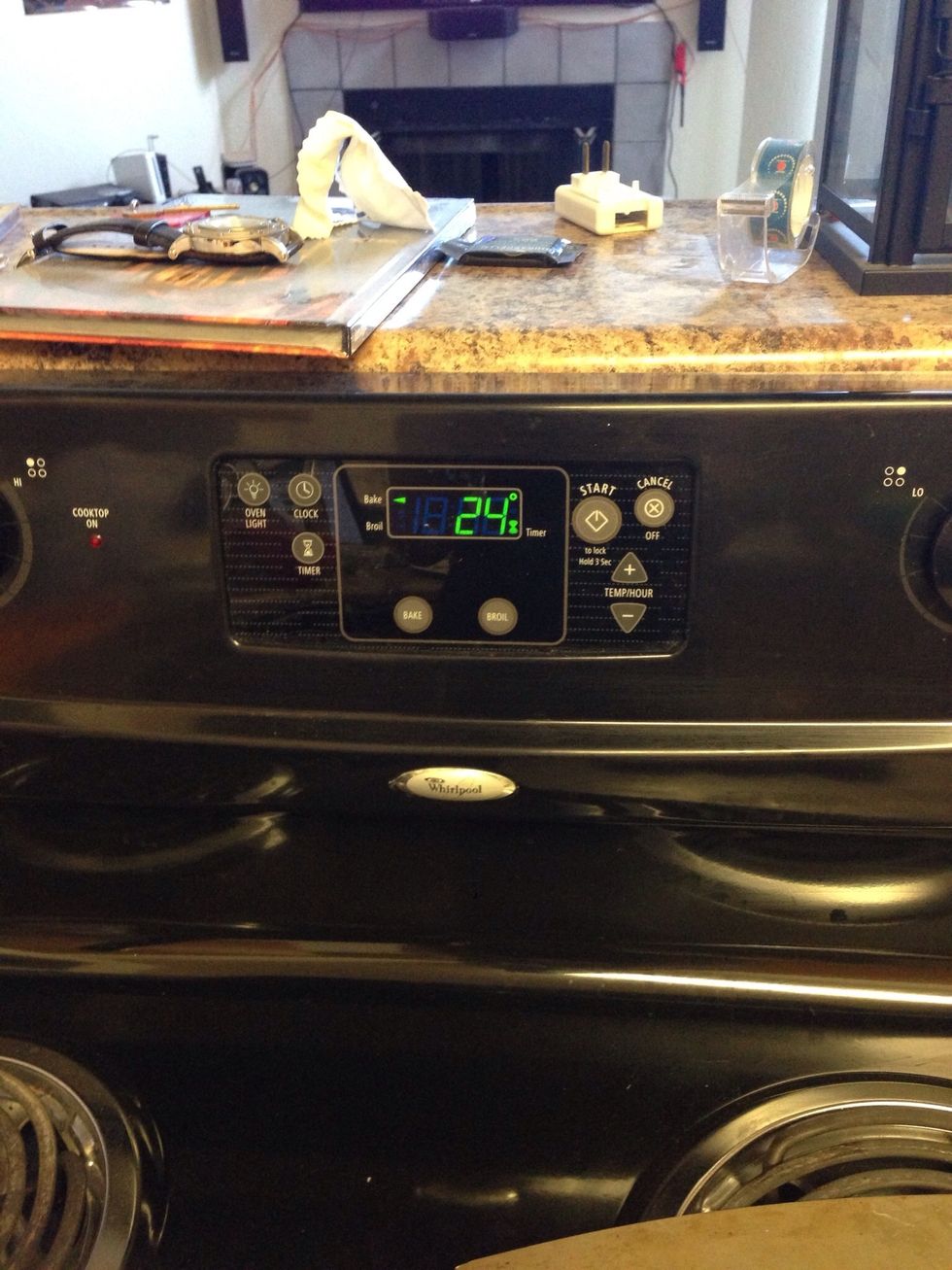 Put the hens back on for 25 minutes.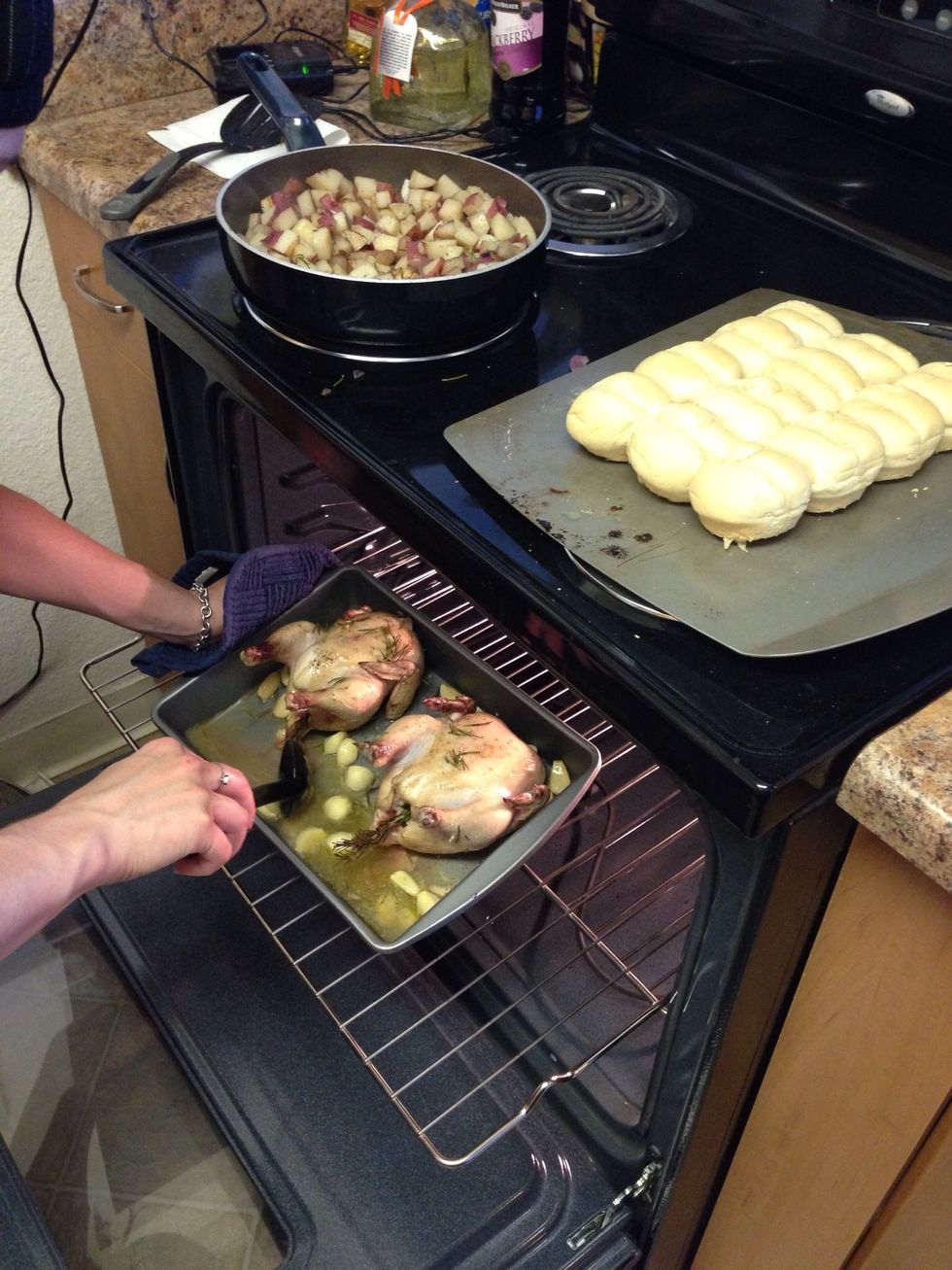 Every 10 mins, pour the liquid over the hens.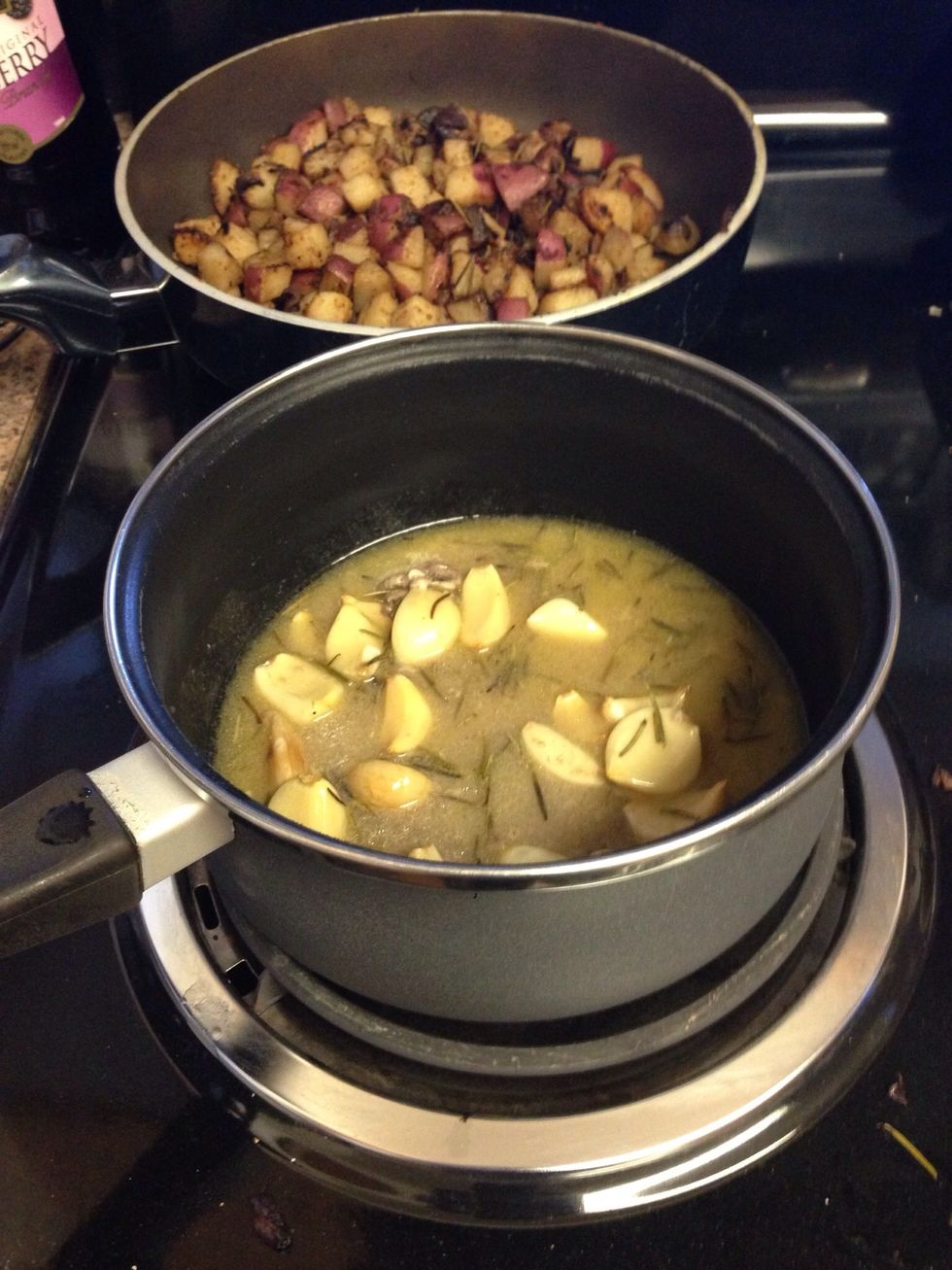 Once the hens are finished cooking, drain any juices in the pan and wrap them in aluminum foil for 5 minutes. Put all juices in a pan on med-high heat.
Once the broth has reduce to a more sauce like consistency, pour over the hen and serve with your favorite sides. Enjoy!
2.0 Cornish hens
1.0tsp Salt
1.0tsp Pepper
1.0 Lemon, quartered
8.0 Sprigs of rosemary
3.0Tbsp Olive oil
2.0bnch Garlic
1/3c White wine
1/3c Chicken broth
1.0tsp Lemon juice
Geeky Kalamity
A nerdy lady that likes to cook. I usually throw ingredients together and it turns out great. :) Ive made it a personal goal to cook everything on the grill.