You can use this at a buffet or as an attractive way to gift napkins for a wedding shower. Also works for blankets and towels for a baby shower.
If this is a gift, put your gift receipt right in the bottom of the basket so it doesn't get lost.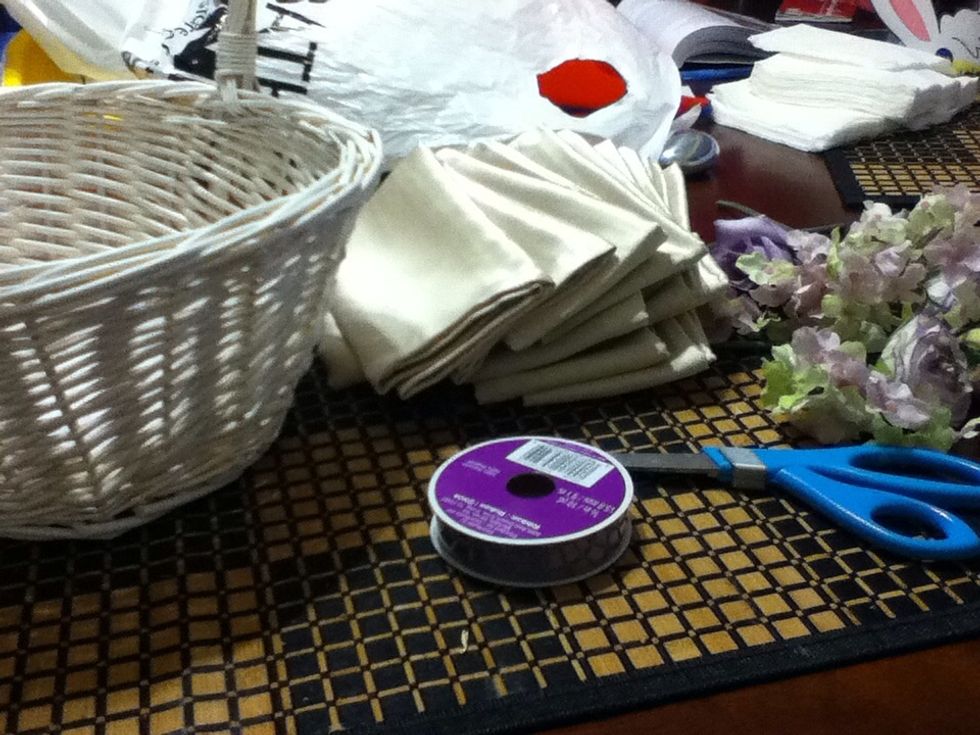 Supplies. Messy table optional.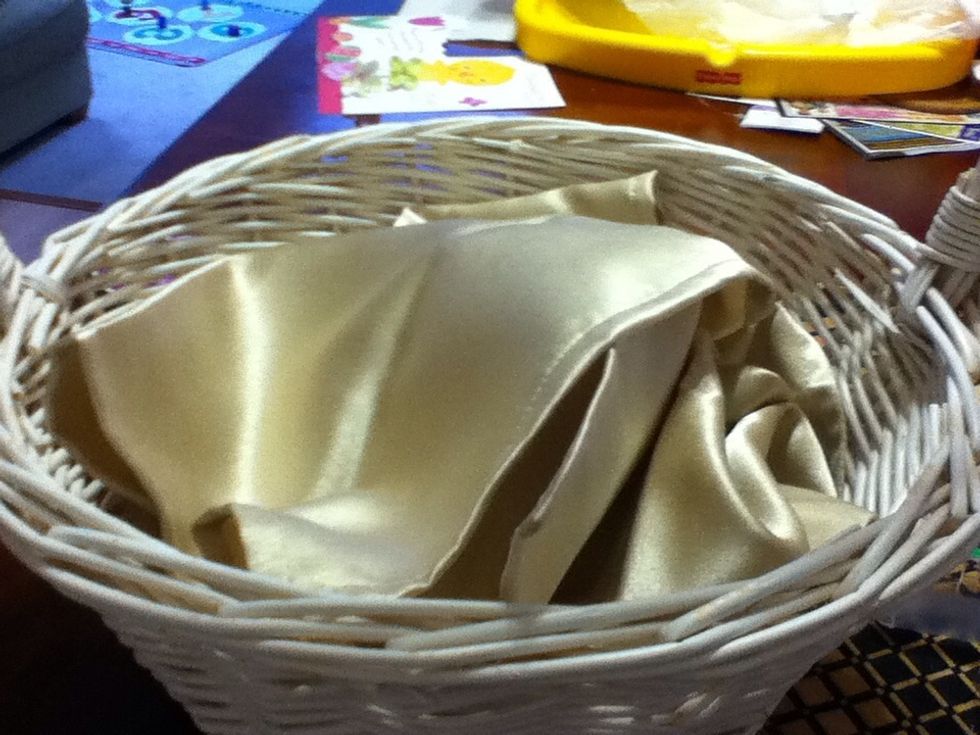 Put your filler in the basket. Here I'm using a scrunched up plastic bag and some napkins on top.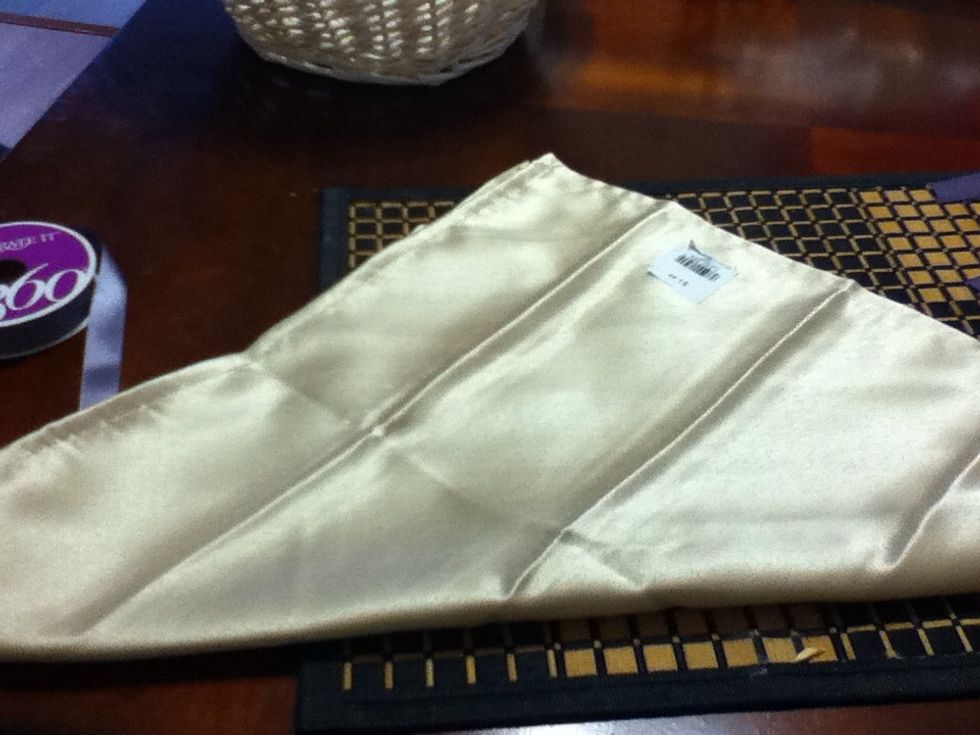 Fold your napkin to become a rose in half, making a triangle.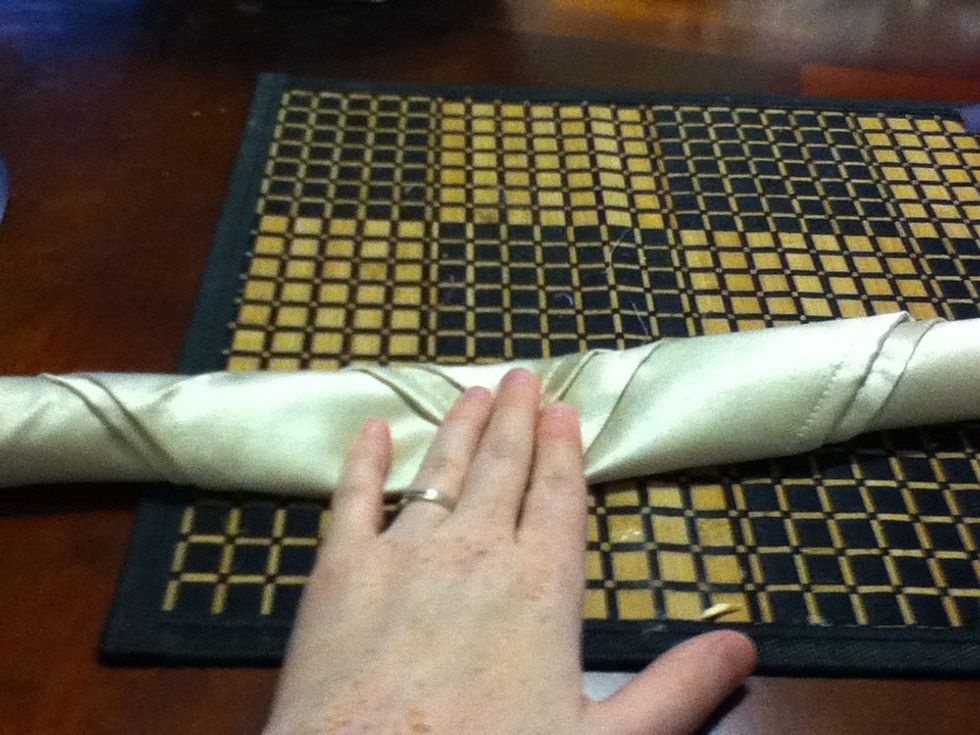 Fold the napkin from the bottom into a tube.
Roll your napkin into a rosette shape.
Tape the edge or wrap with ribbon.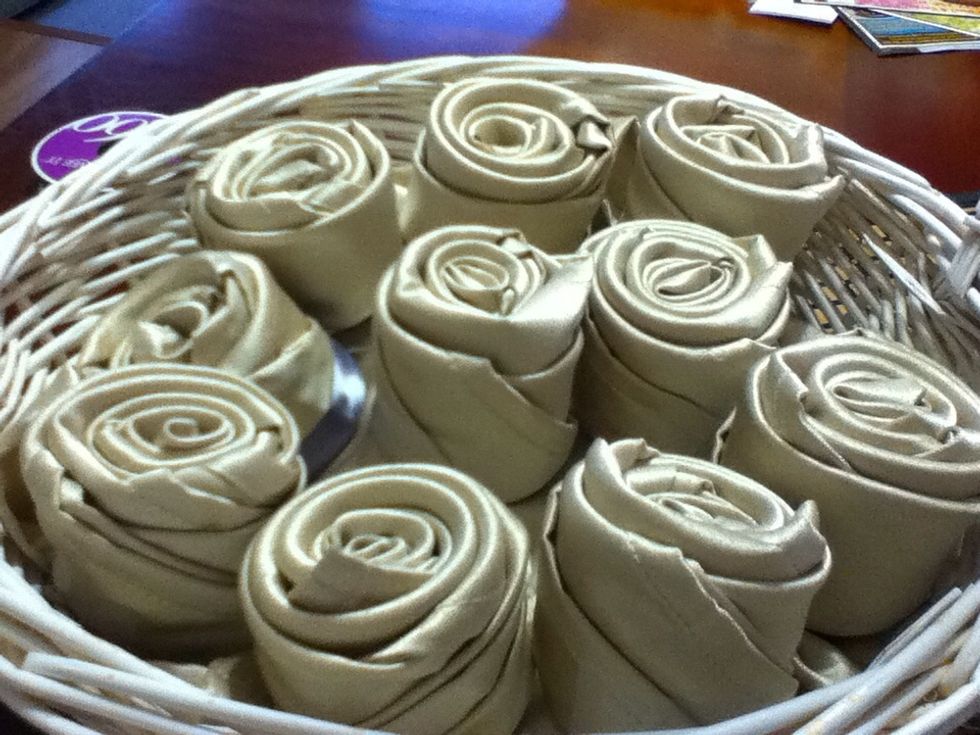 Place napkin roses in basket.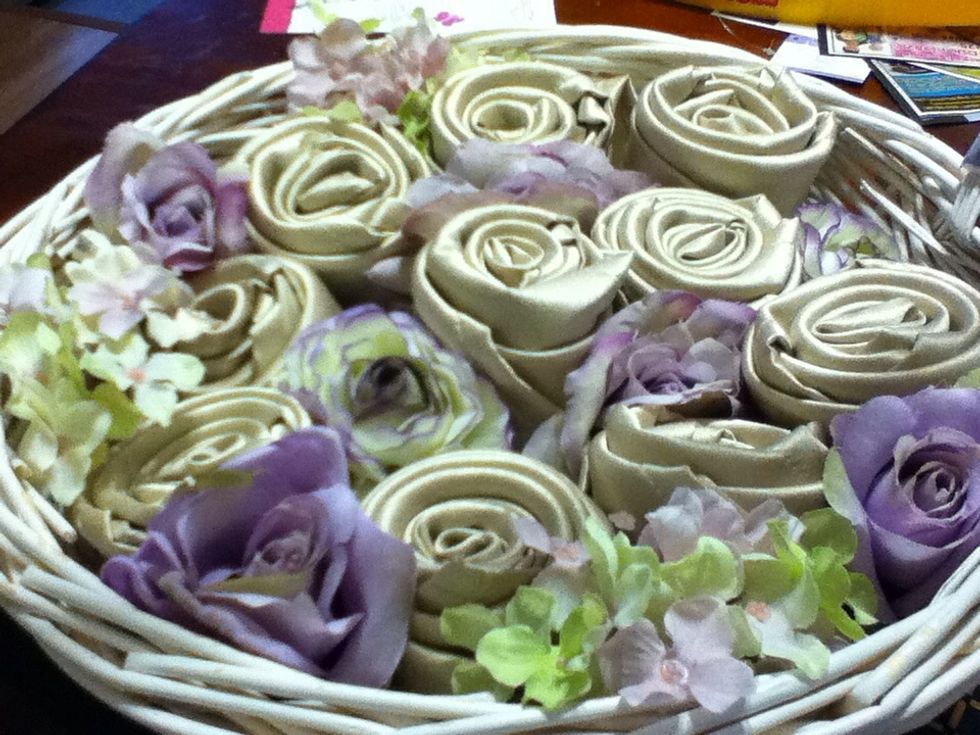 Add fake flowers to fill the gaps.
Wrap basket handle in ribbon and add a bow if you are so inclined.
Sit back and enjoy the compliments.
Napkins (12 or so)
Basket + fill
Fake flowers
Clear tape
Ribbon