Supplies NOTE: Make sure the lamp has a smooth stand pipe and is rated for 8-10hrs.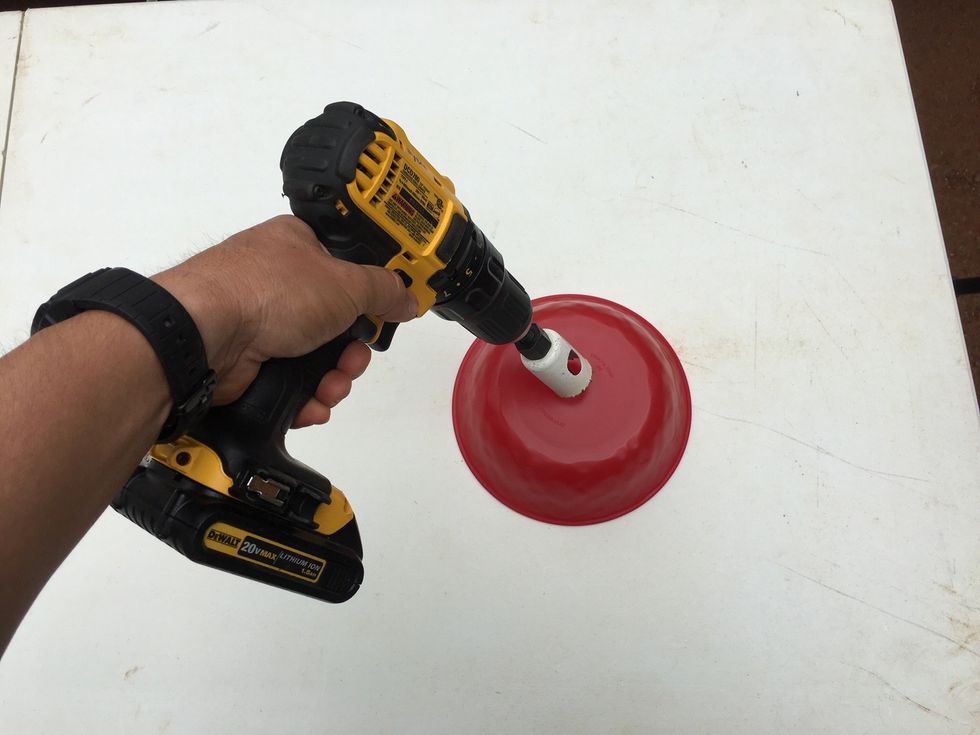 Drill hole in the bottom of bowl using the 1 1/4" hole saw bit.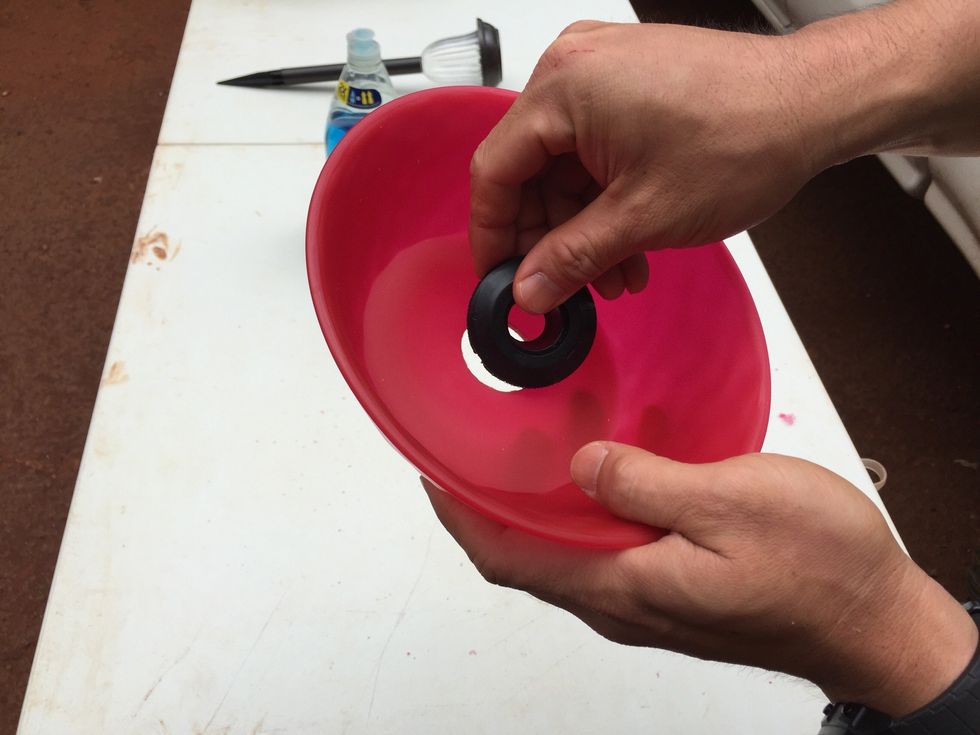 Place 1/2" uniseal in the hole you drilled. Make sure you insert from the top.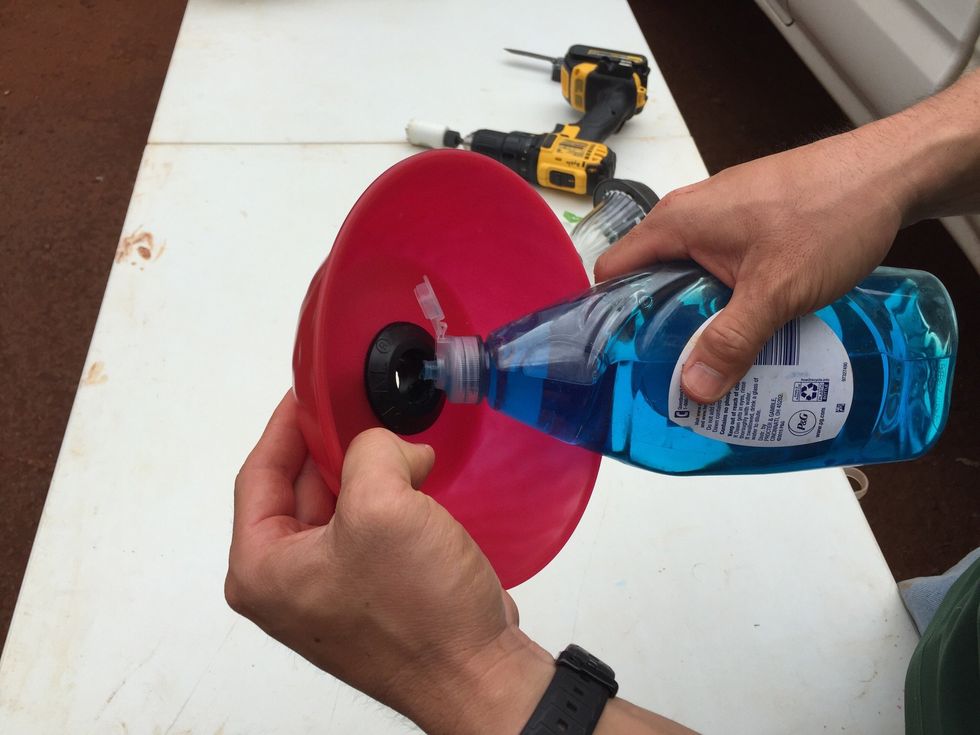 Lubricate the uniseal with dish soap.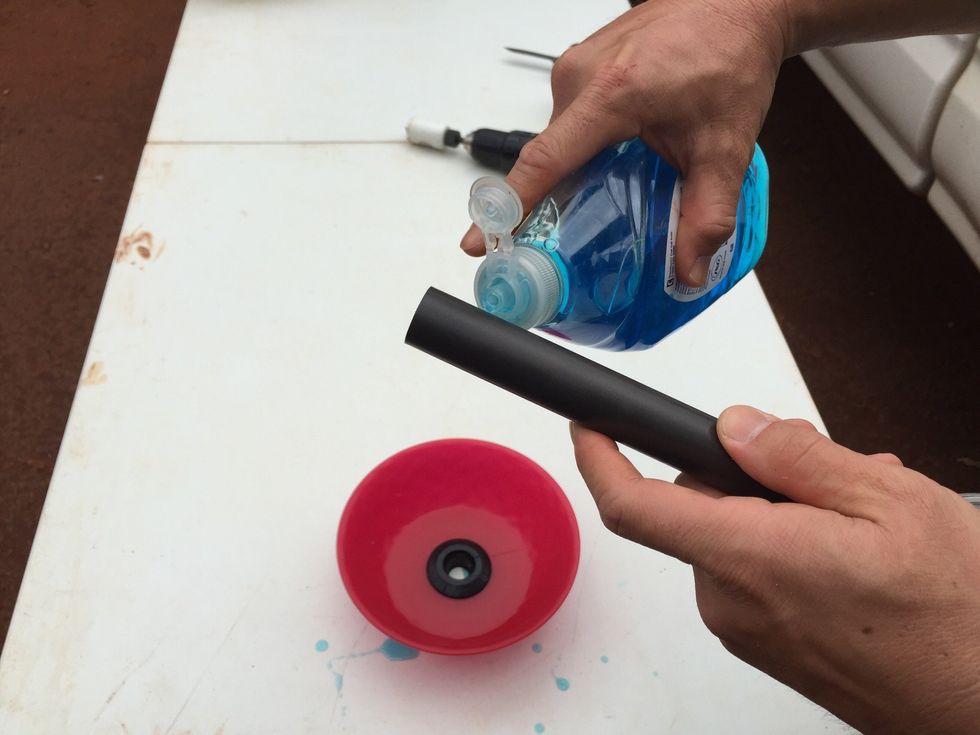 Lubricate the lamp stand pipe with dish soap.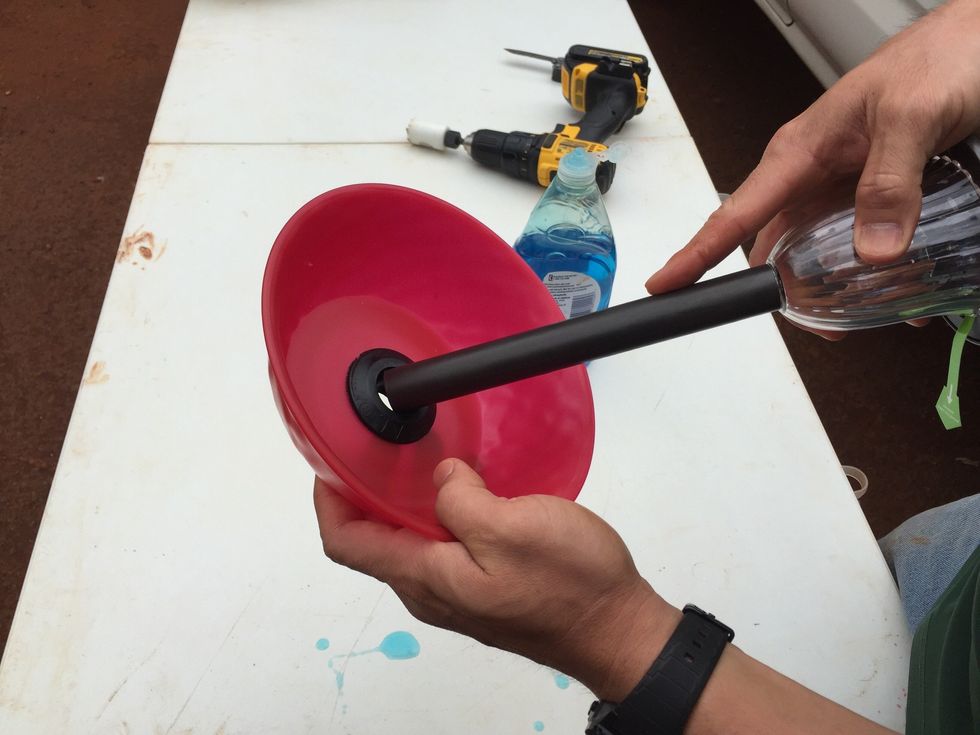 Insert the lamp stand pipe into the uniseal.
Push lamp stand pipe in until the bottom of the lamp aligns with the top of the bowl.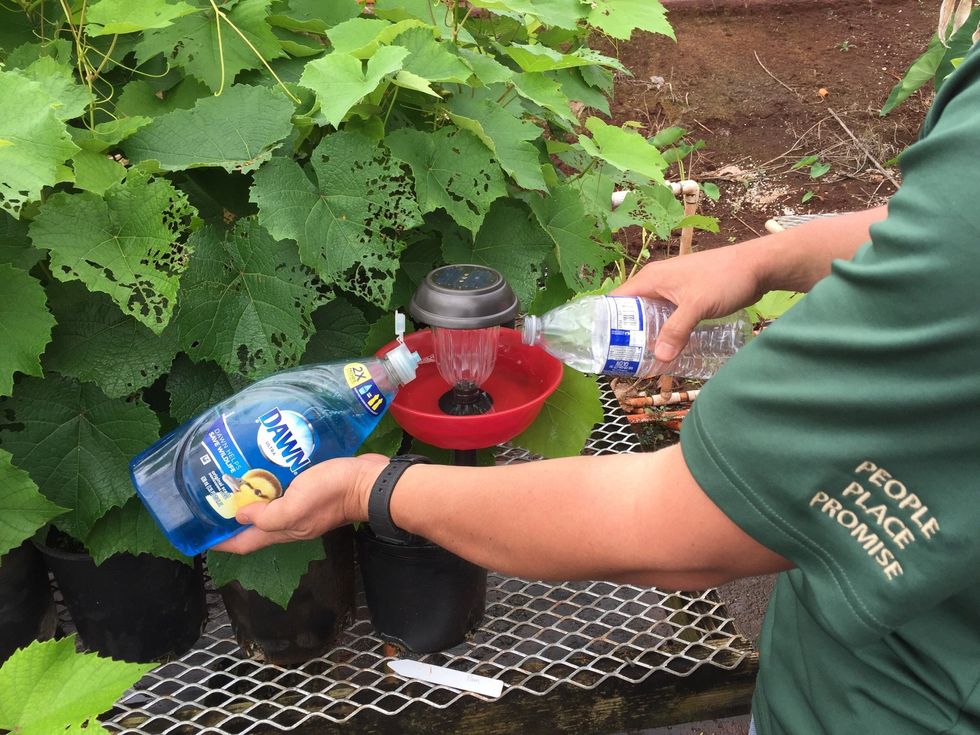 Place near plants being eaten by rose beetle. Add a few drops of dish soap to the bowl and fill with water to 1/2" from the top of the bowl.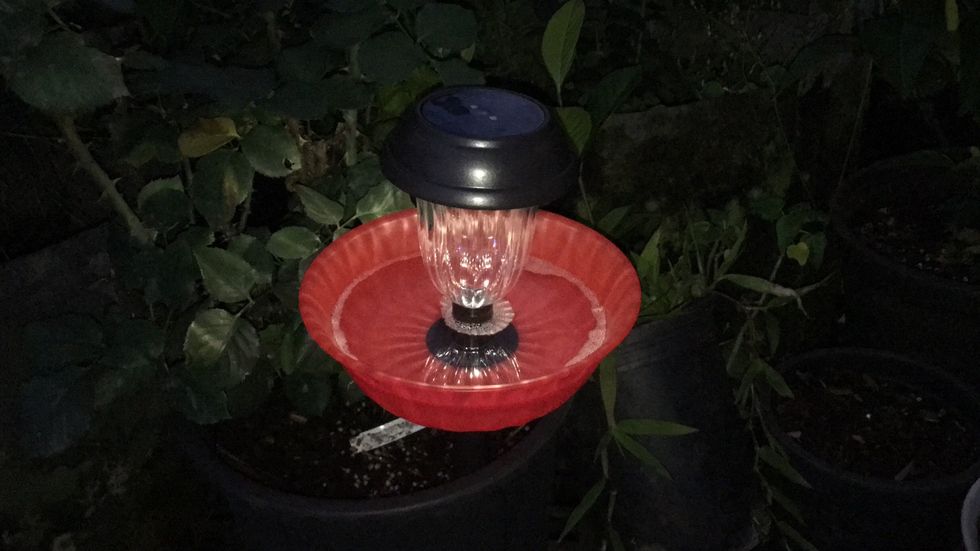 Wait till the sun goes down and the beetles come out.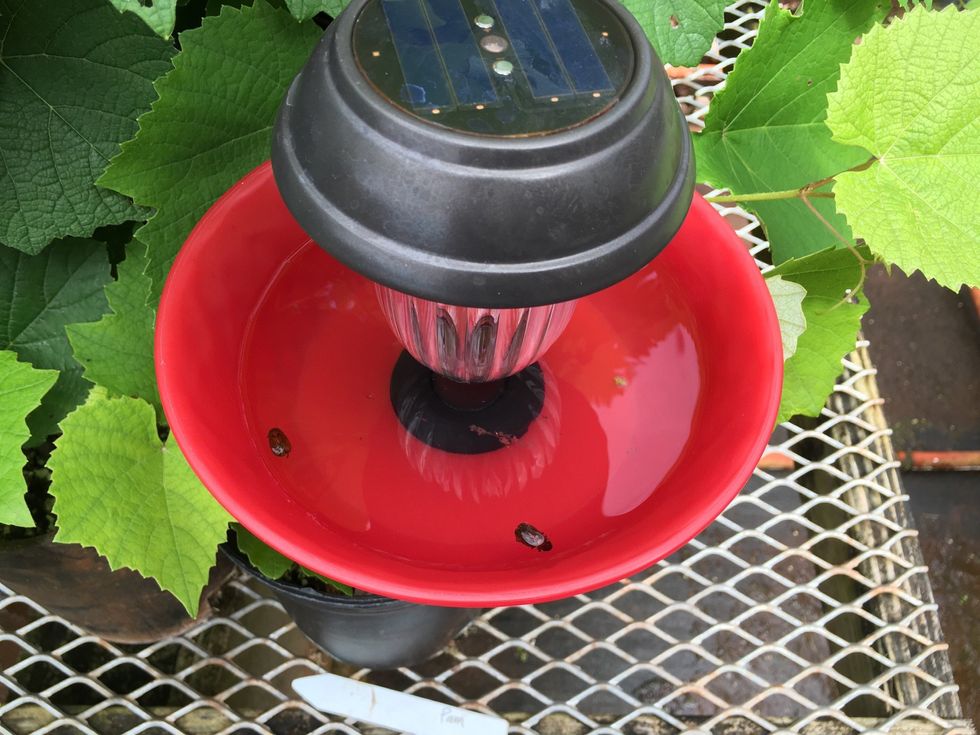 Rose beetles caught over night.
Solar walkway lamp
1/2" uniseal
Red plastic bowl
Drill
1 1/4" hole saw bit
Dish soap
Jensen Uyeda
Junior Extension Agent for the University of Hawaii, College of Tropical Agriculture and Human Resources.