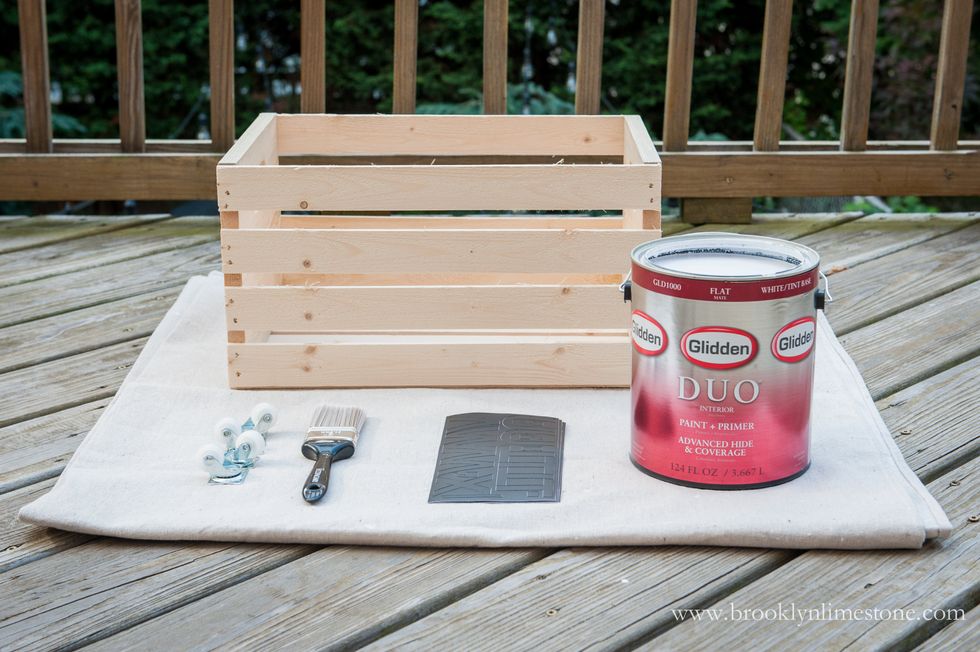 To get started you will need one wooden crate, 2 paint colors (I used Glidden Duo Paint and Primer in Dove White and Onyx Black), 4 rolling casters, 1 paint brush, painters tape and adhesive letters.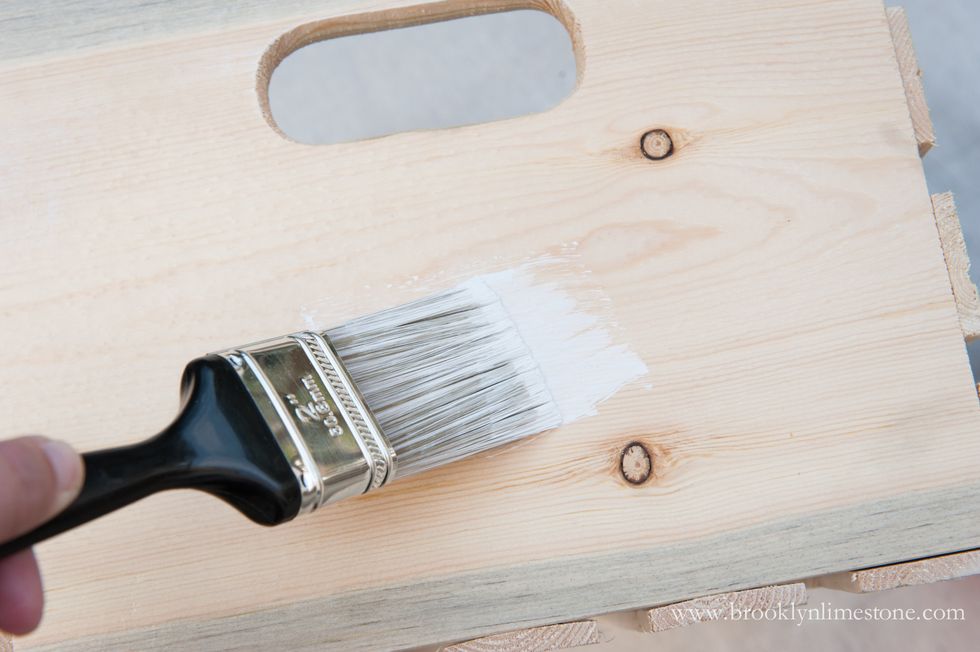 Paint your crate the base color using a dry brush technique (dip your brush into the paint and then wipe off most of it so the brush is nearly dry) to apply the white paint very lightly.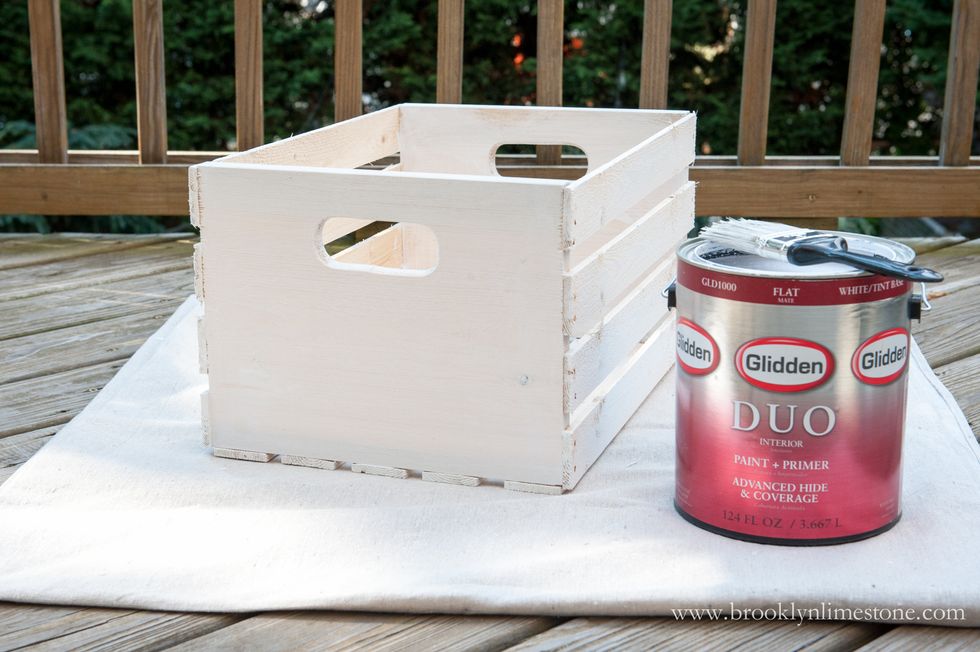 Allow the crate to dry completely.
Pre-drill holes for your caster wheels to prevent the wood from splitting.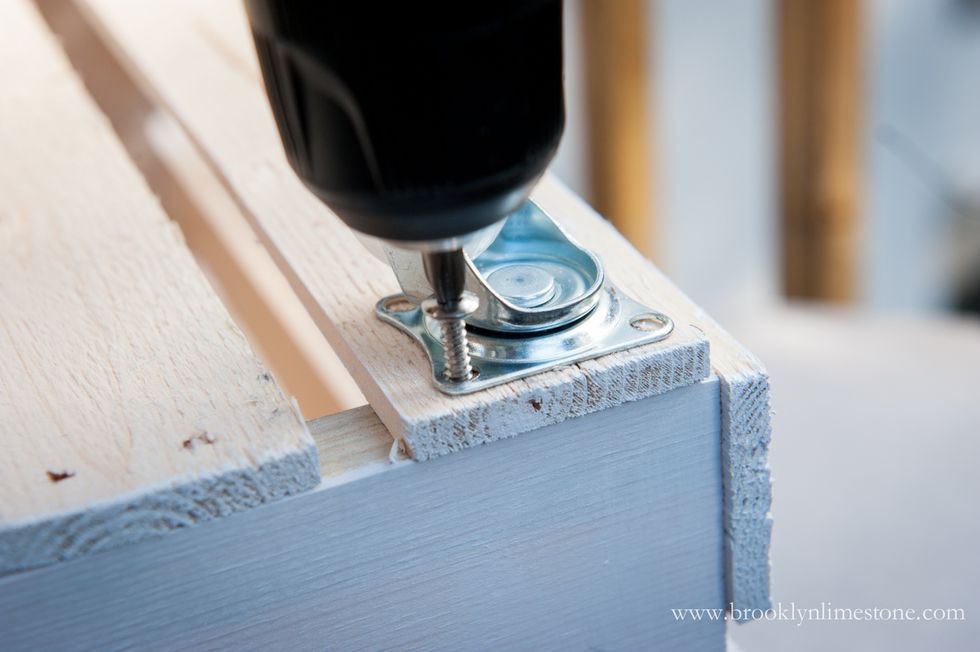 Attach caster wheels with provided screws. (Or if your crate is too delicate you could use heavy duty glue to adhere instead.)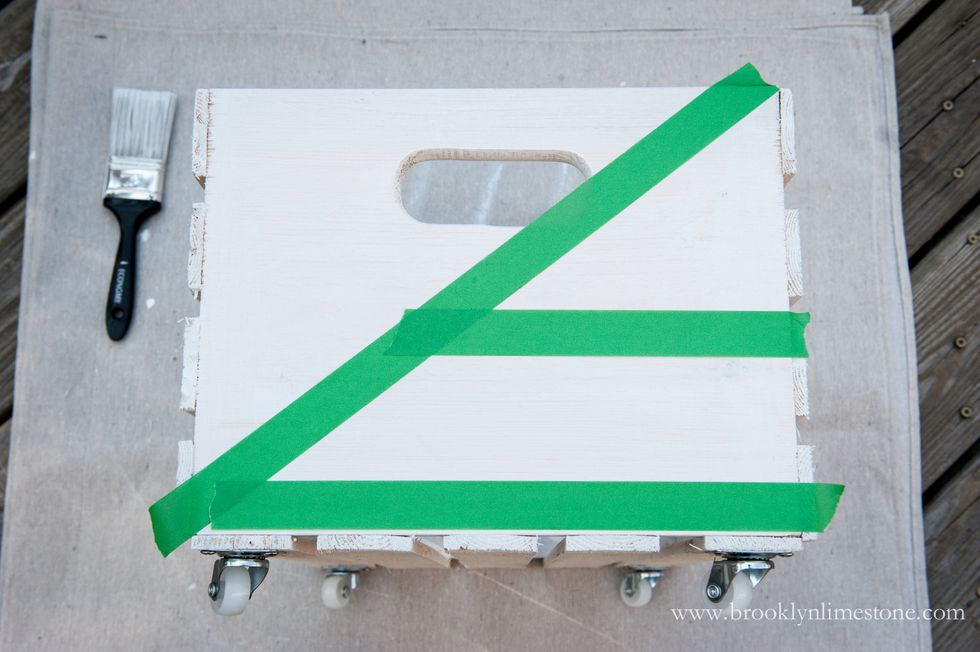 Once the paint is dry and the wheels are on, arrange painters tape as shown above to serve as letter guide.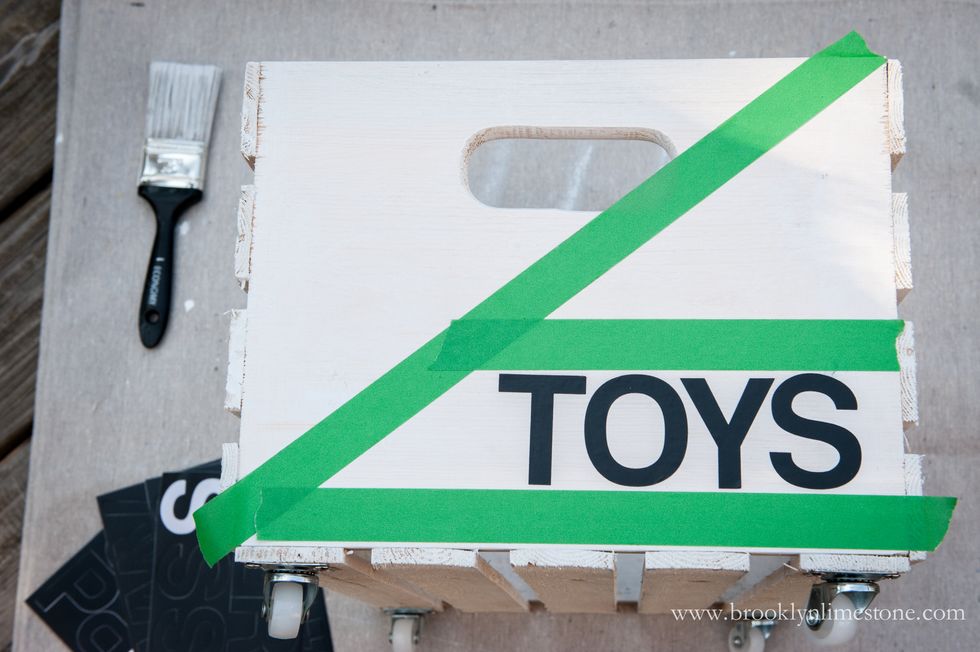 Adhere your letters as you like.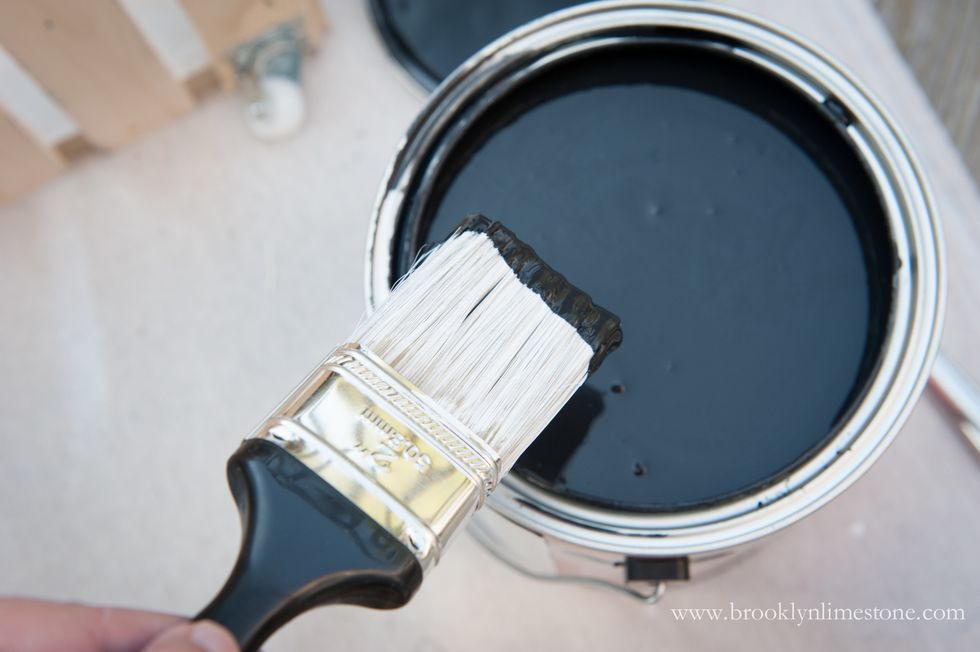 Now move on to your second color. Here I'm using Glidden Duo Paint and Primer in Onyx Black.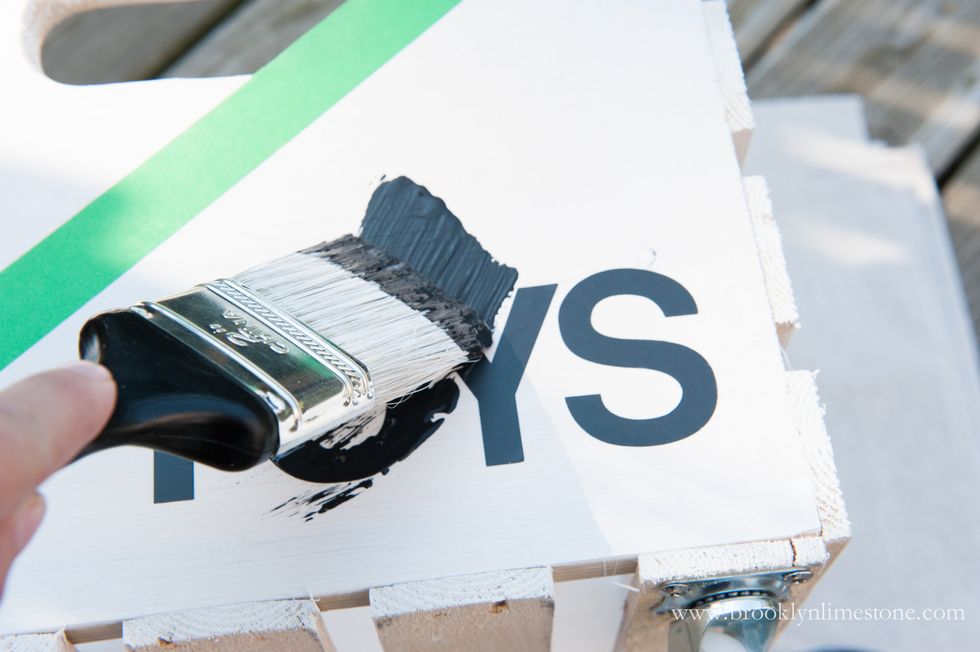 Lightly brush over the right side of diagonal tape and letters.
Allow to dry for a few minutes (but not completely).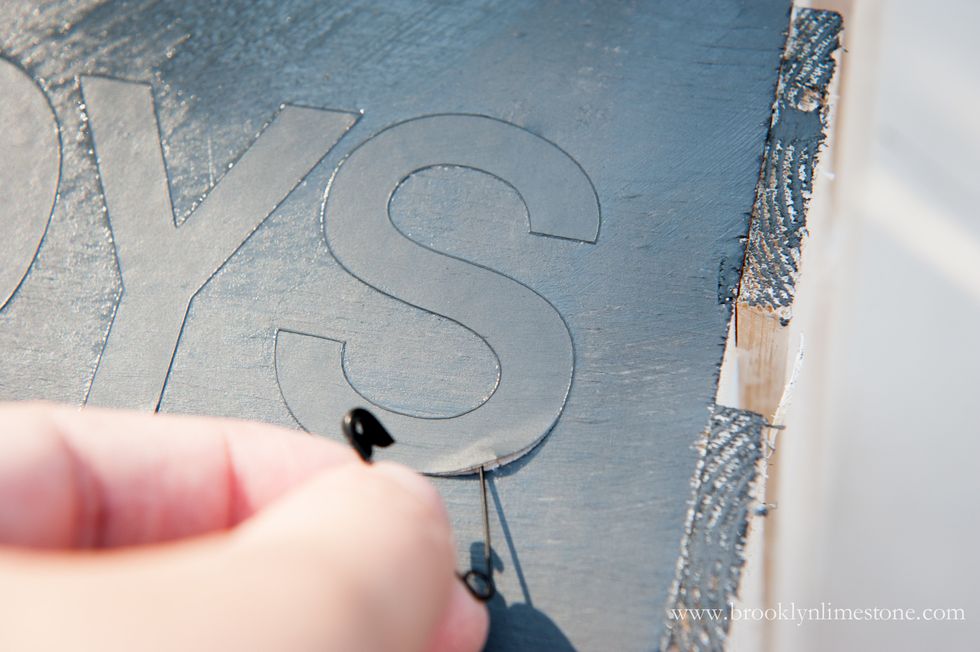 Carefully remove painters tape and letters. I find using a safety pin helps me keep my fingers from getting dirty.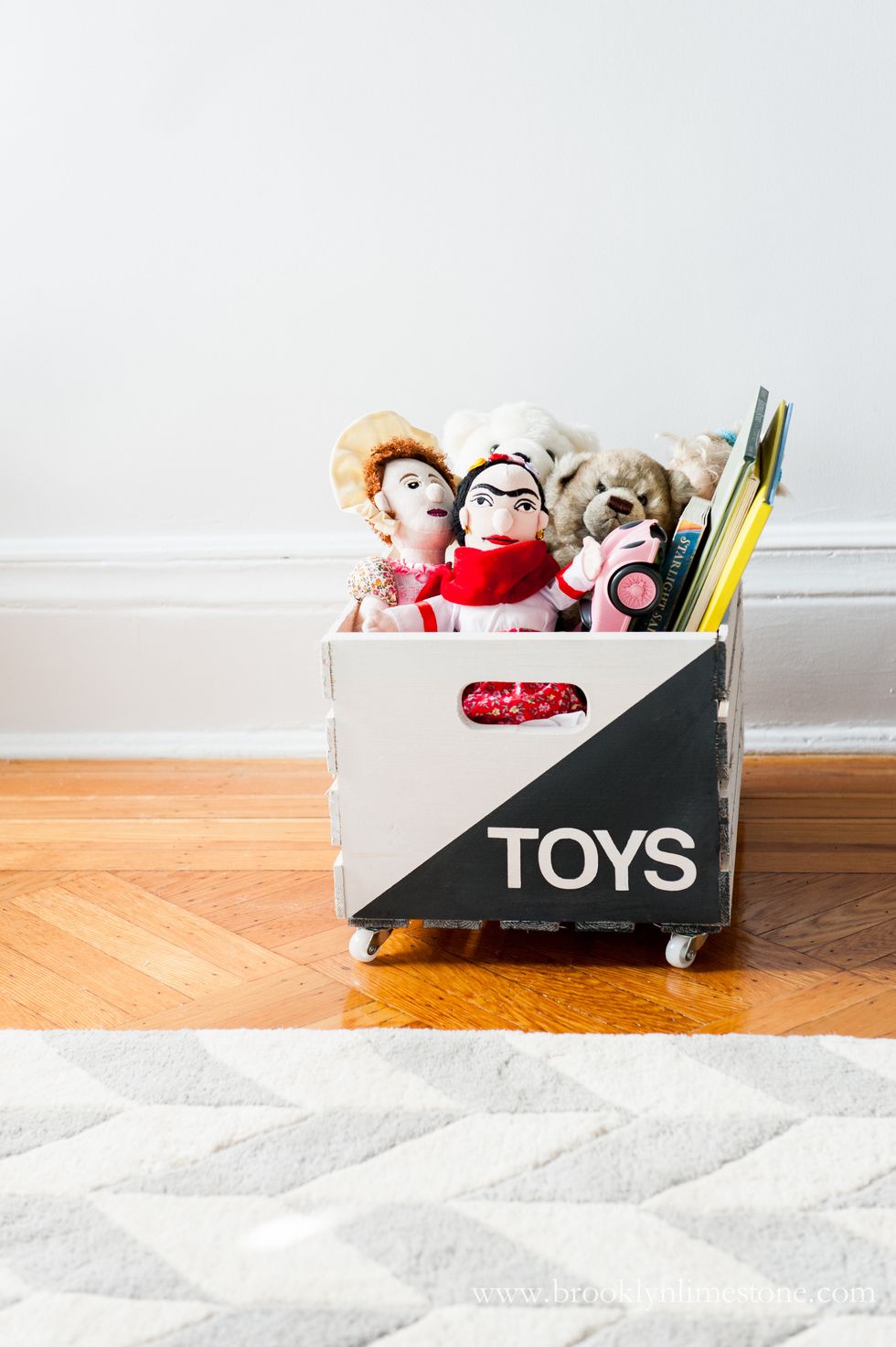 Allow the paint to dry completely and you're done!
1.0 Wooden Crate
1.0c Glidden Duo Paint + Primer in Dove White Flat
1.0c Glidden Duo Paint and Primer in Onyx Flat
1.0 Peel N Stick Letters
1.0 Painters Tape
4.0 Rolling Casters
1.0 Brush
Stefanie Schiada
Chronicling the adventures of striving to live a well designed life under the roof of a 100 year old townhouse in New York.