Materials: construction paper, scissors, pencil, glue & ruler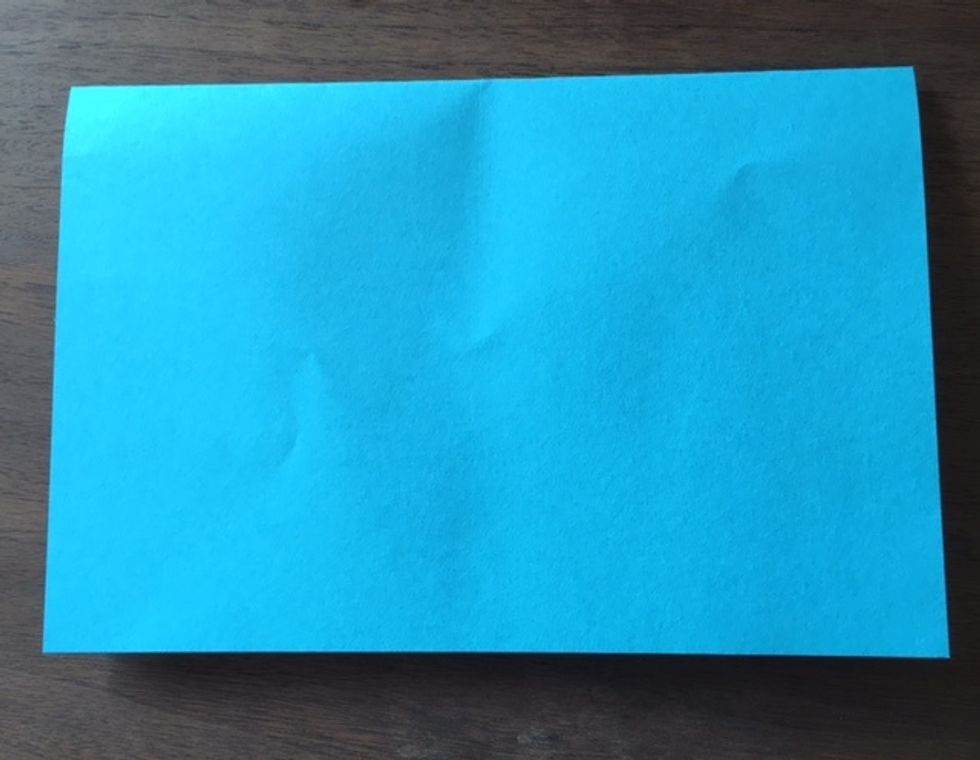 Choose color of construction paper and fold in half like a hamburger bun.
Place ruler along to edge of paper. Hold firmly. Using a pencil, draw a line across the paper, using the bottom edge of ruler as a guide.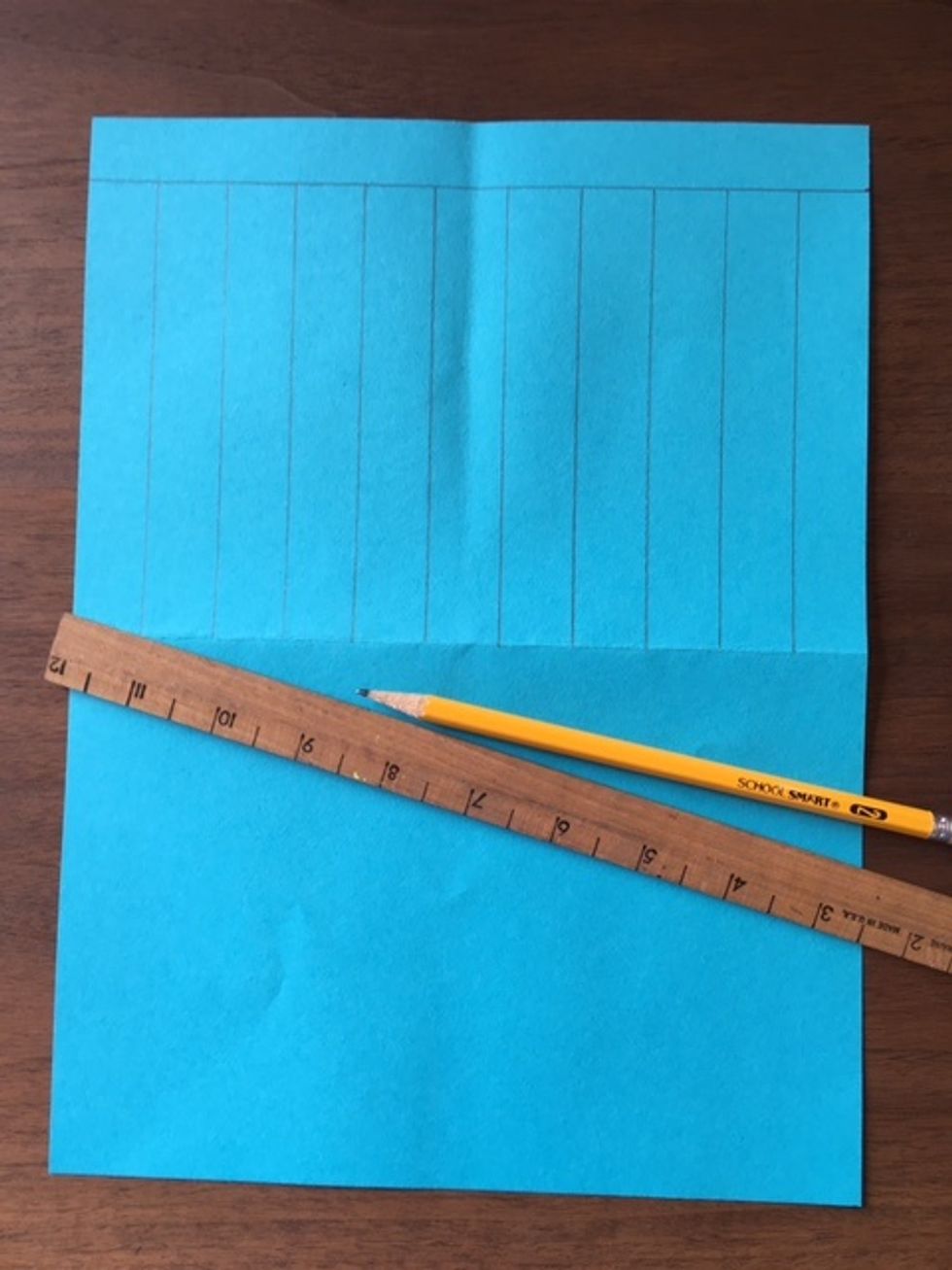 Next, draw pencil lines one inch apart using the width of the ruler as a guide. Draw lines with pencil across the paper. Draw lines from horizontal pencil line at top to crease line.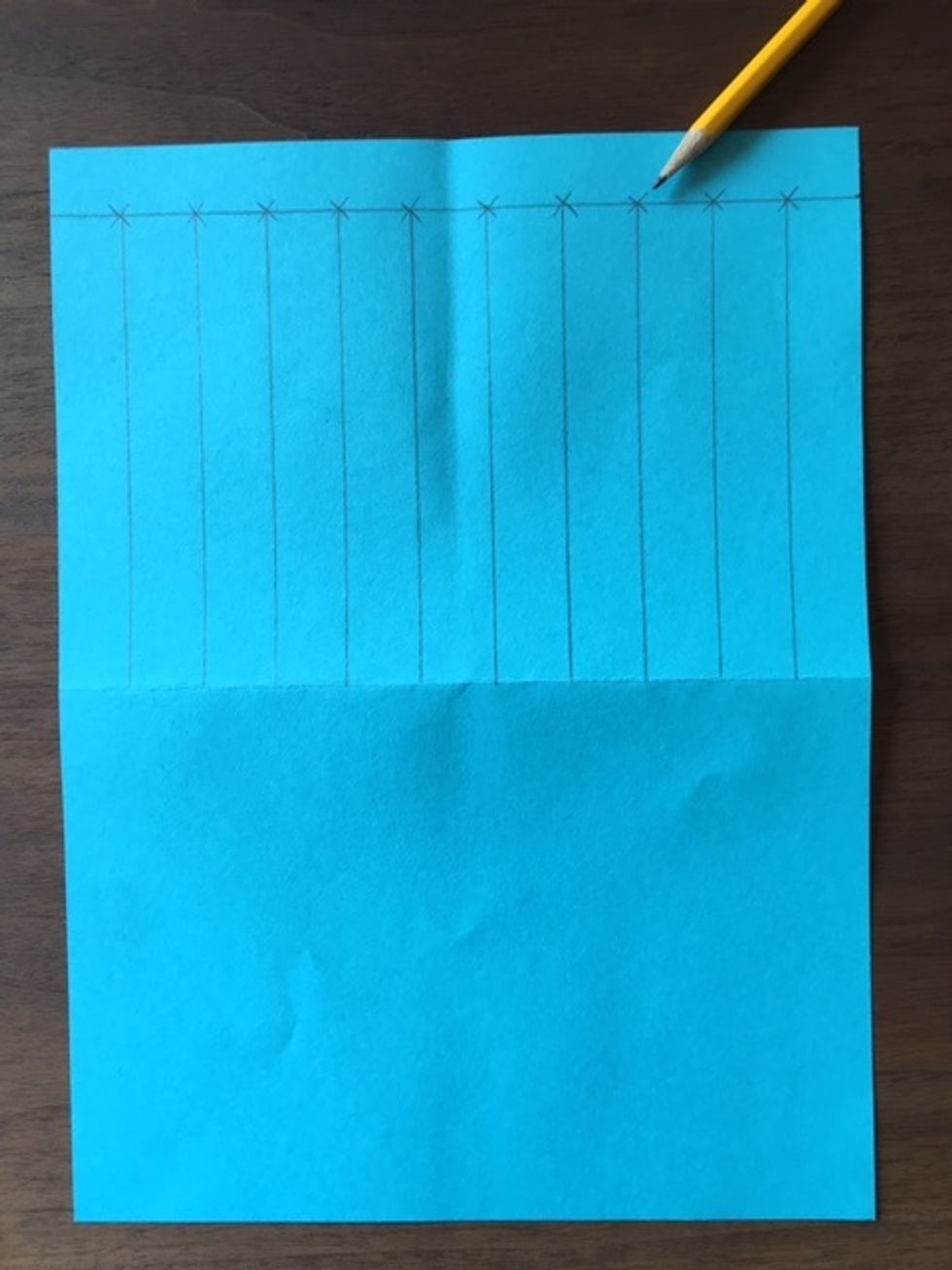 Make a letter "X" where the lines meet one another. Do this to all vertical lines.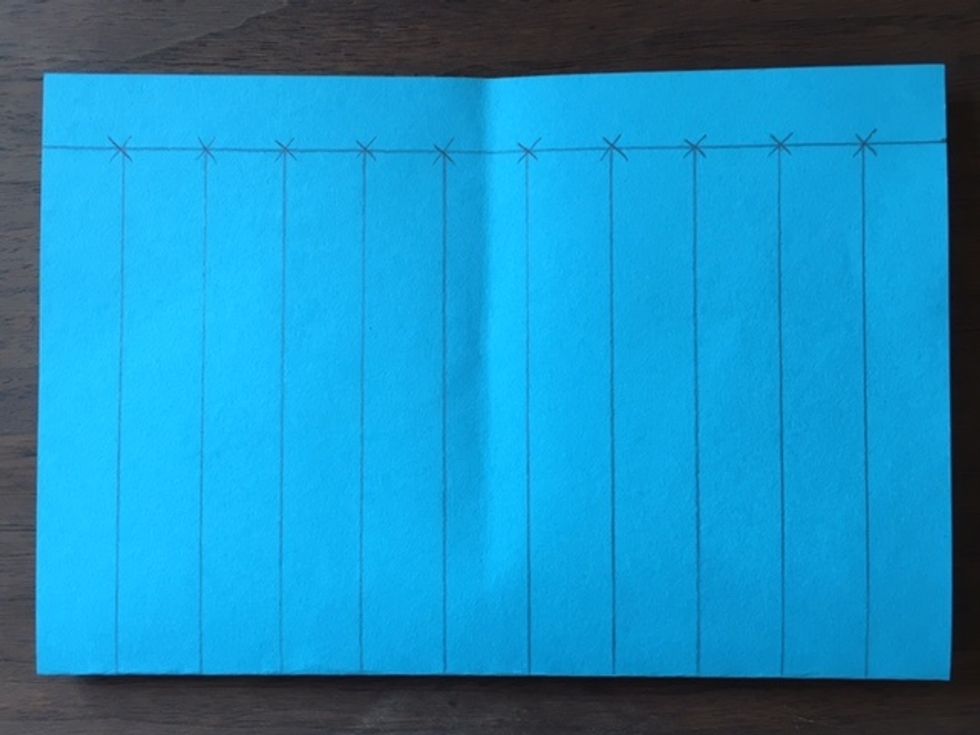 Fold paper in half again.
Using scissors, begin cutting each vertical pencil line starting at the crease and stopping at the letter "X".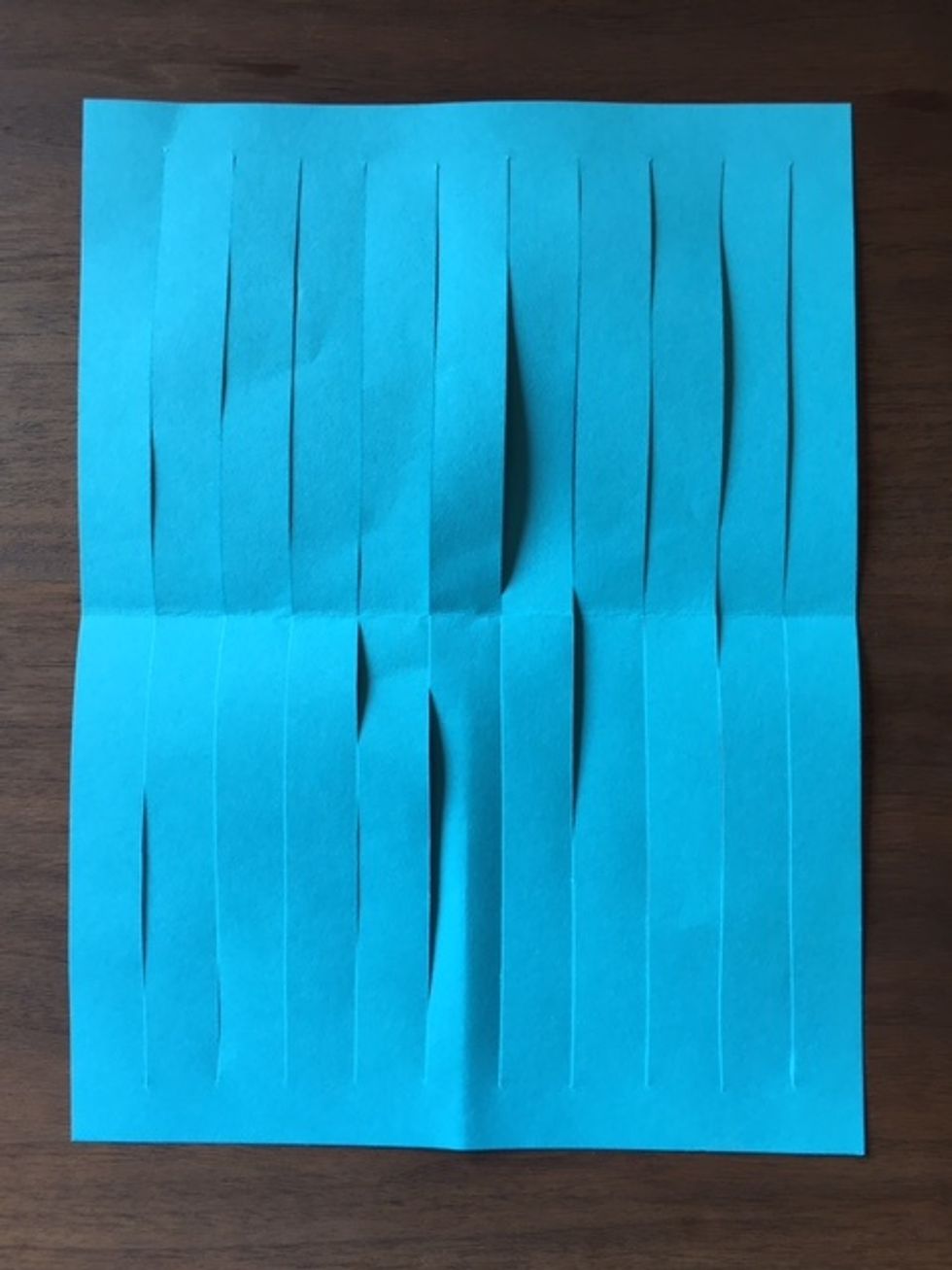 Unfold the paper. Now, you have what's called a loom. The lines cut on the loom are the warp lines.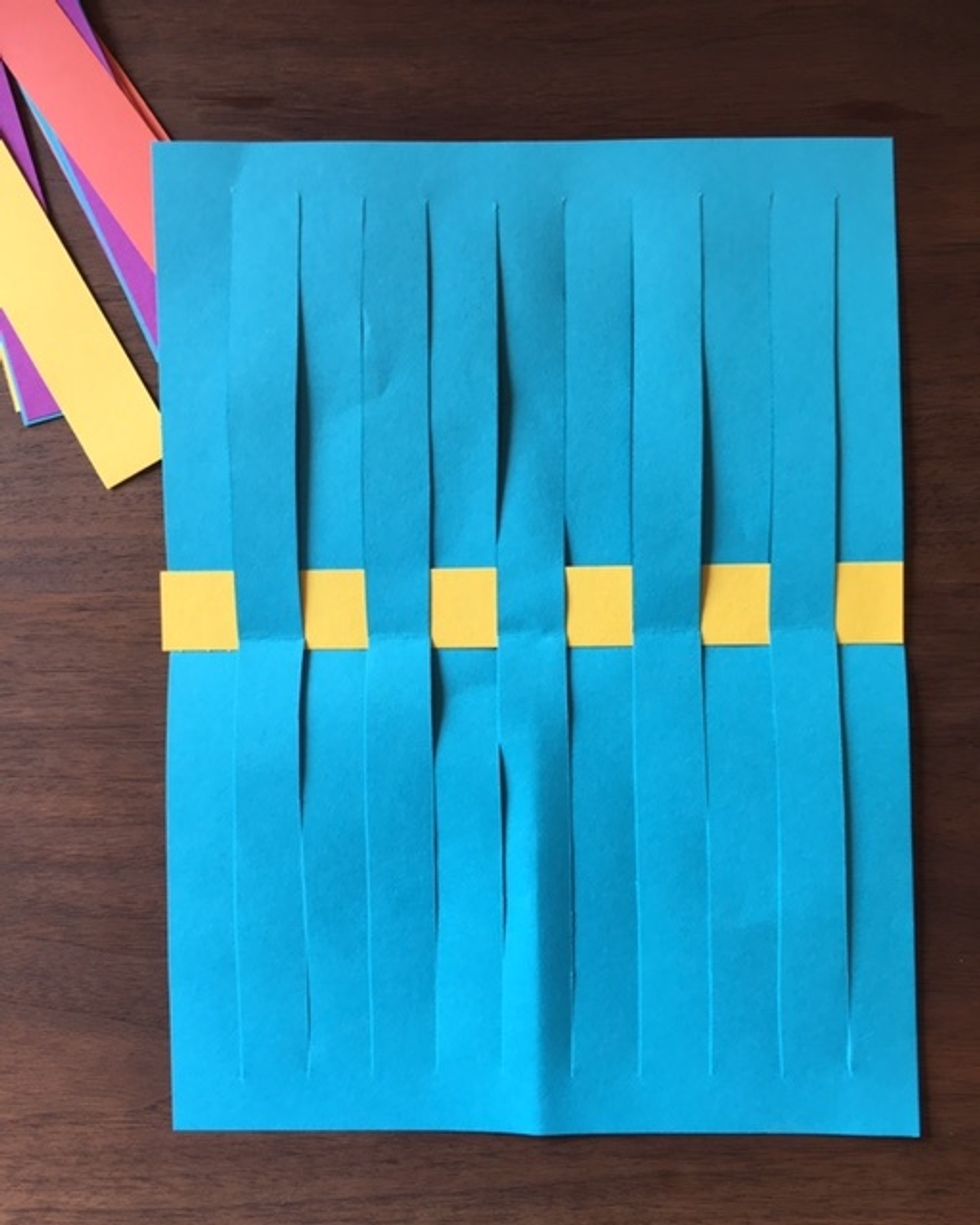 Choose a paper strip color you would like to weave through the warp lines. The paper strip is called the weft. Use an ABAB pattern to weave weft through warp lines. Weave through center of loom.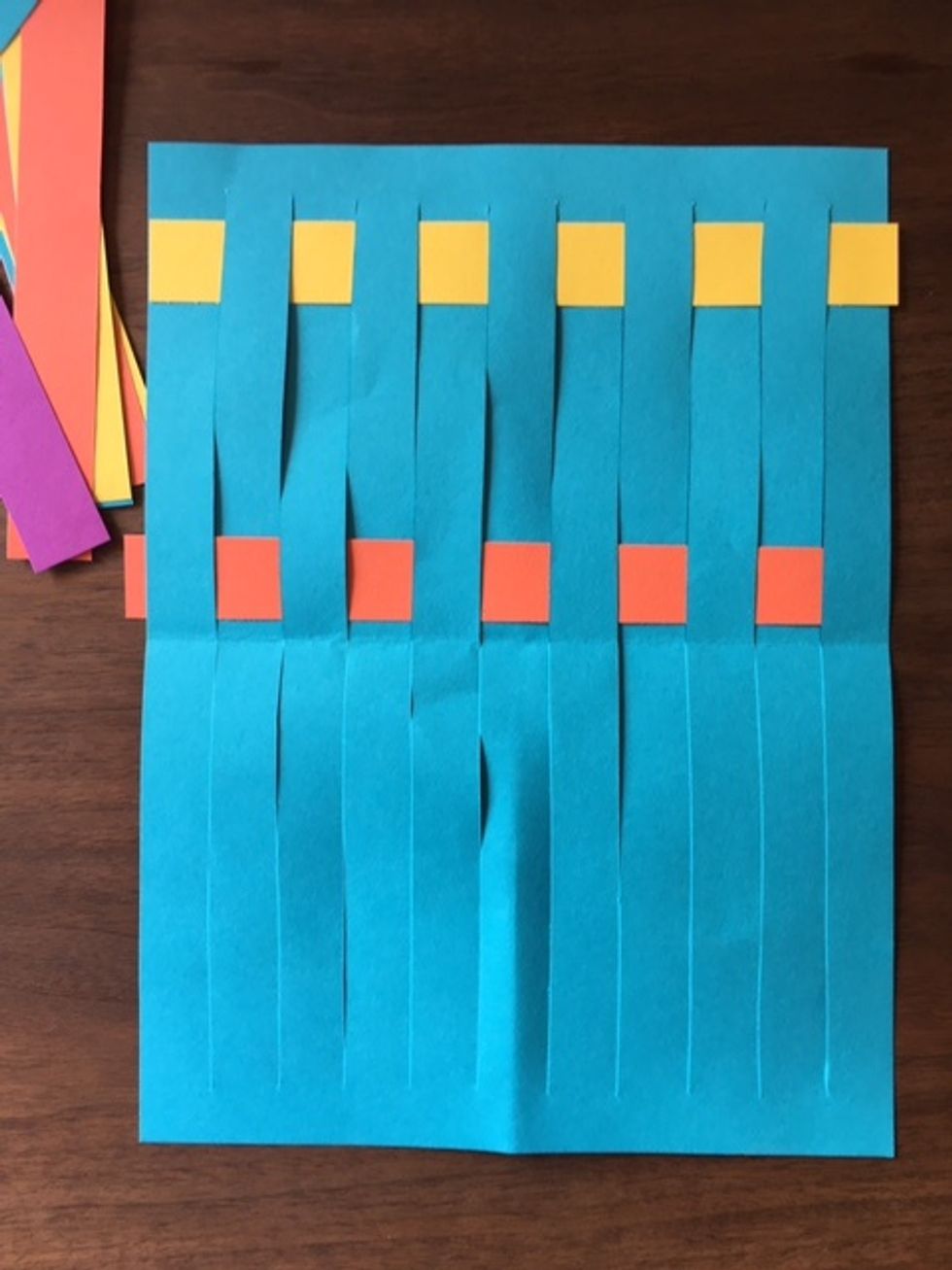 Slide first weft line to top of loom. Choose a different color weft line. Change pattern for weaving to BABA. Weave this weft line through warp lines.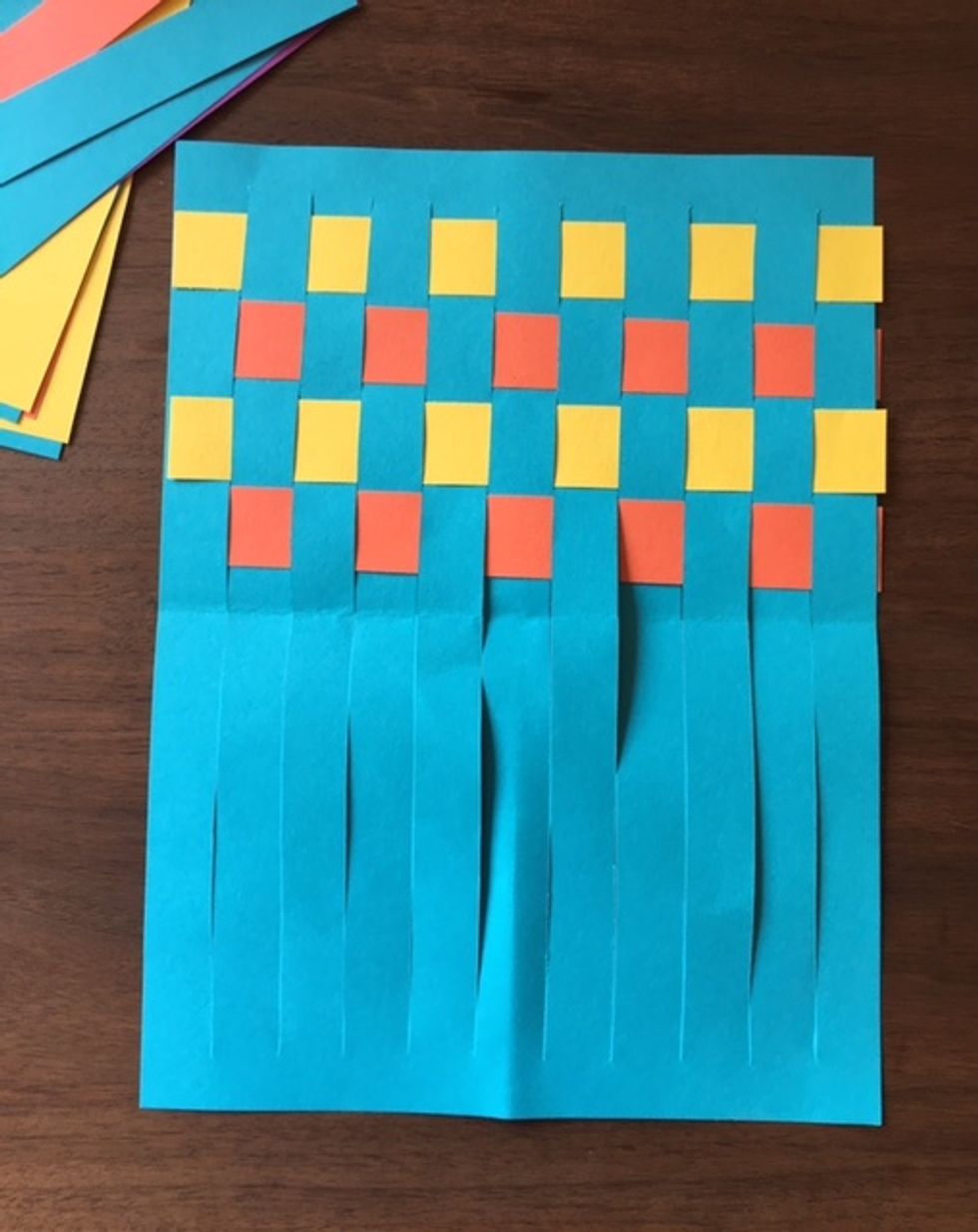 Repeat these steps alternating your colors to make a pattern.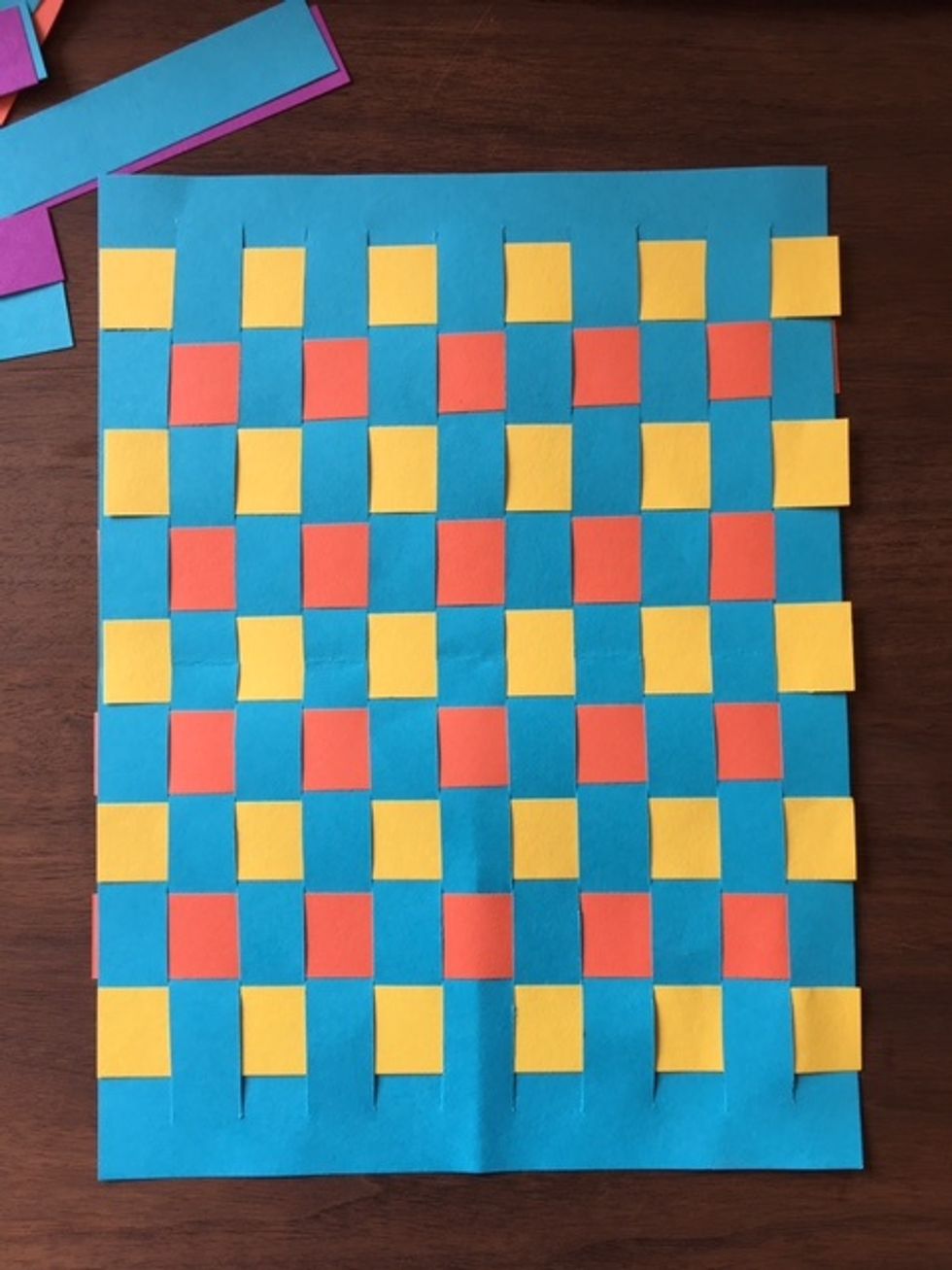 Once you have woven all weft lines through warp lines, your weaving should have a checkerboard pattern like this.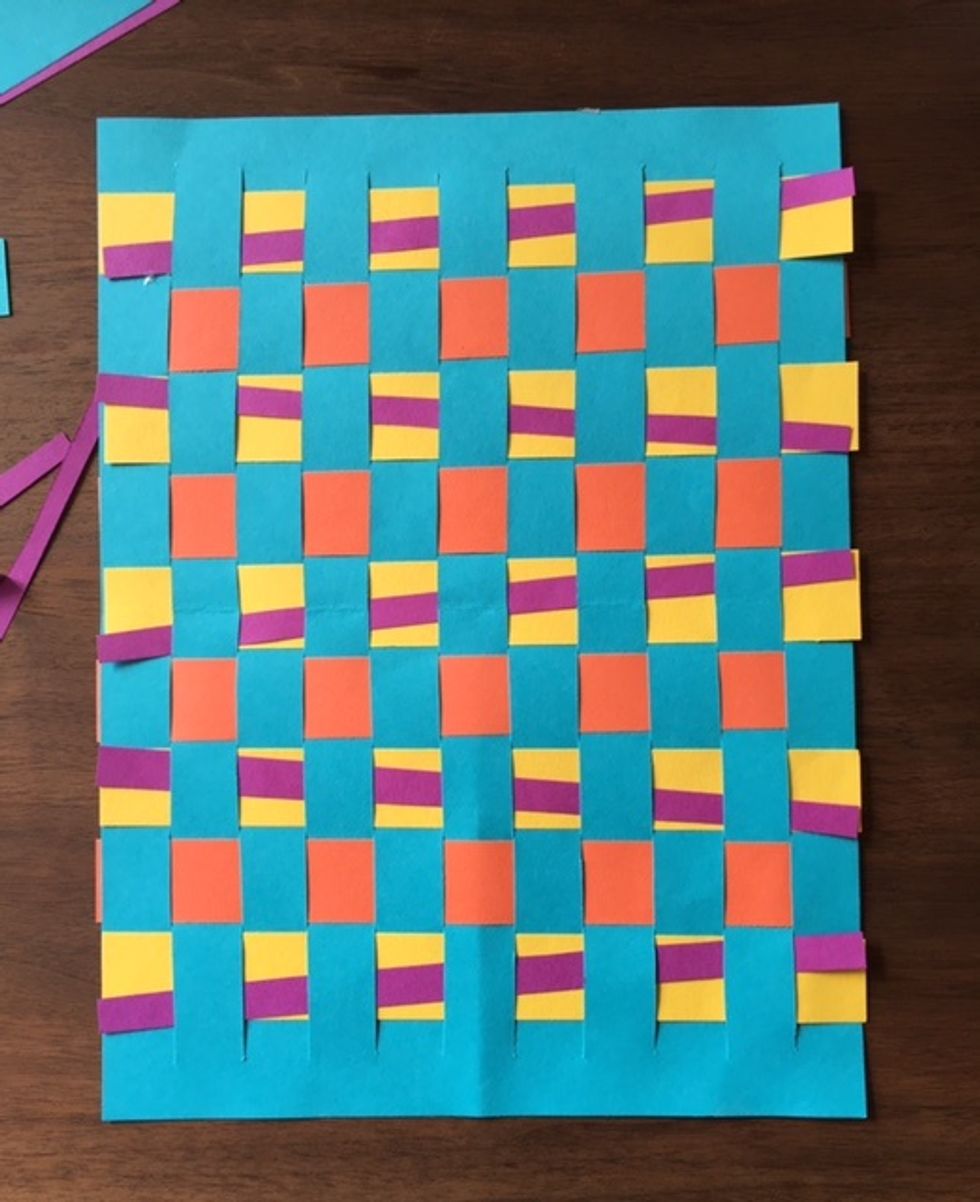 Embellish your weaving with additional color.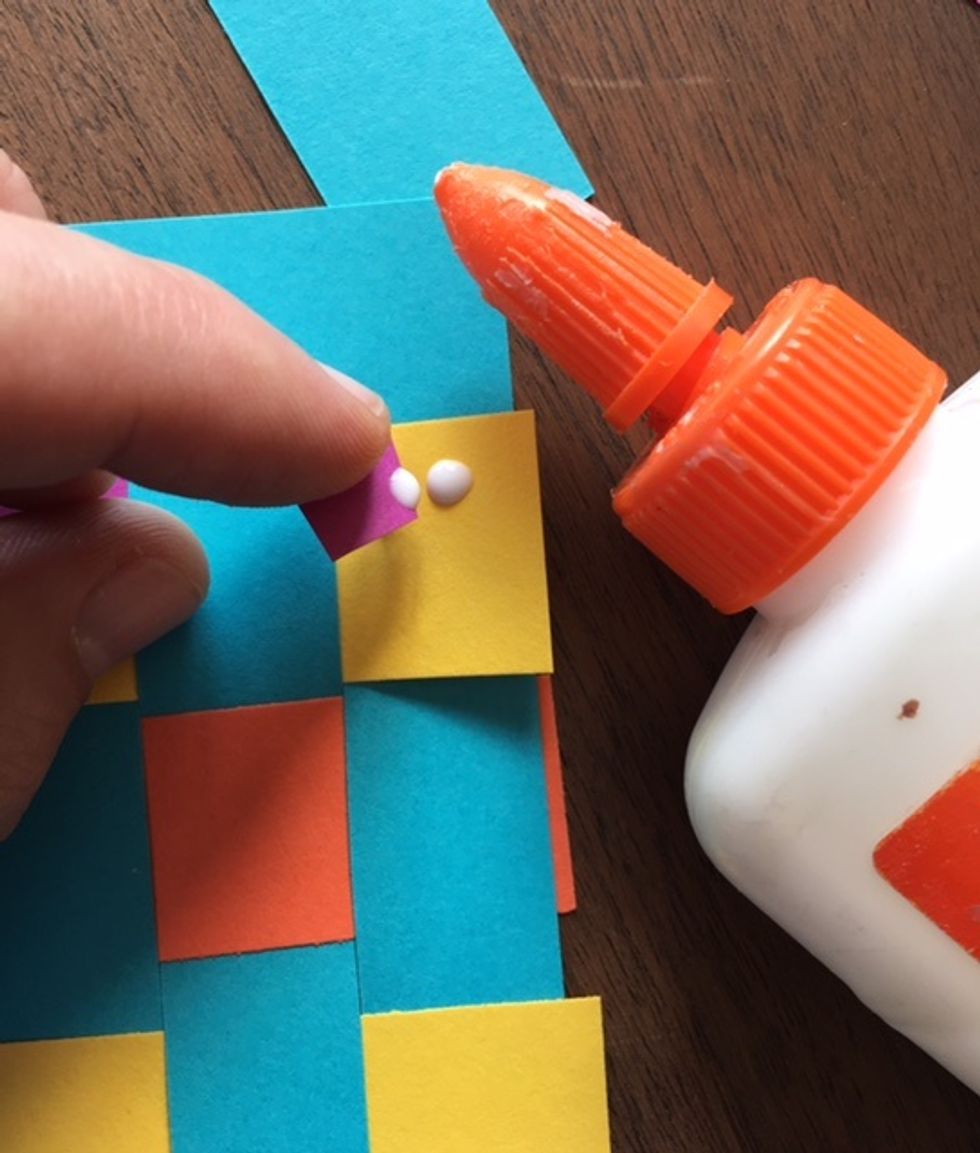 Add a tiny drop of glue to the ends of all weft lines.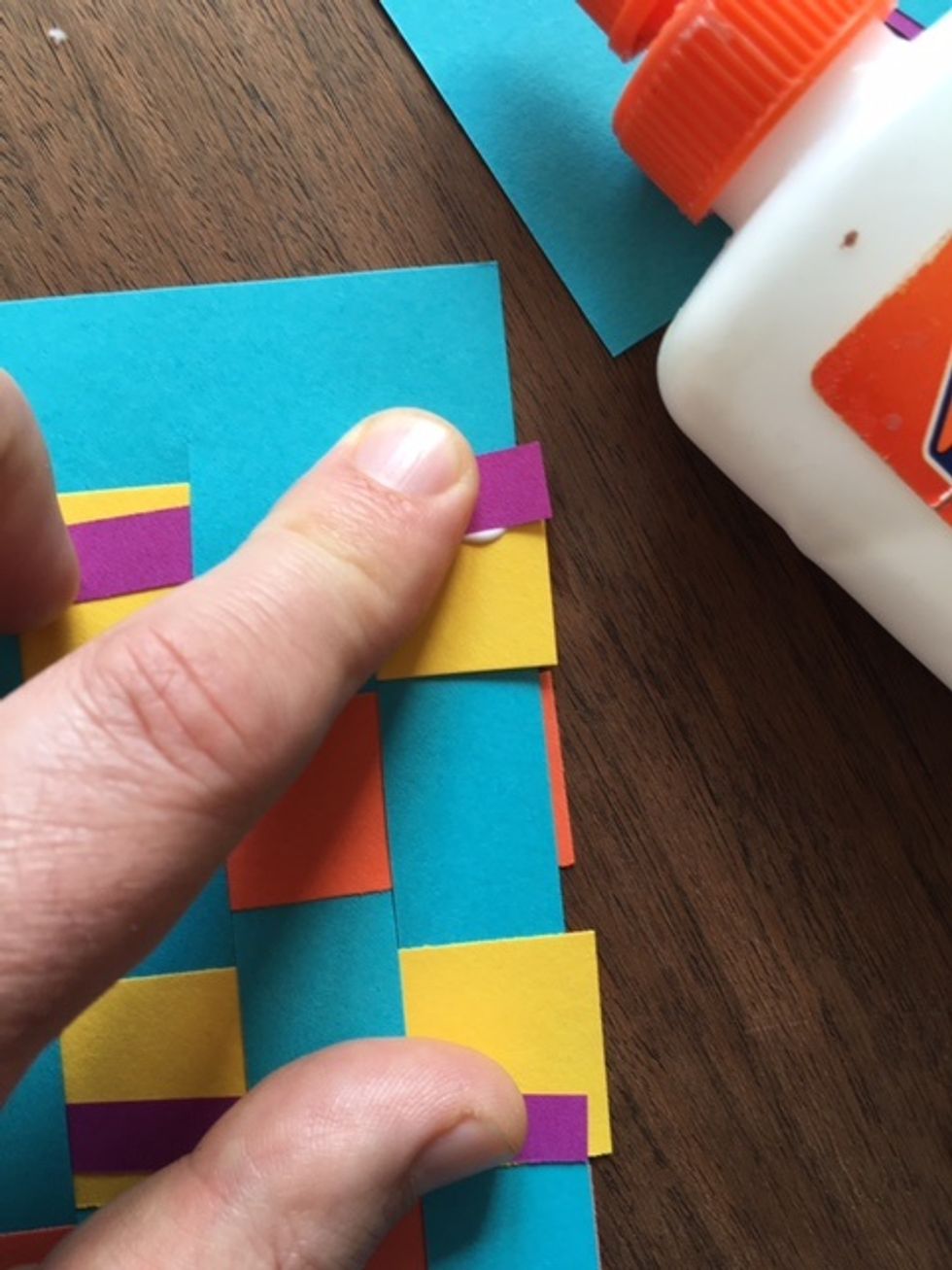 Press to secure weft lines to loom. This way, your weft lines will not slip out after all of your hard work!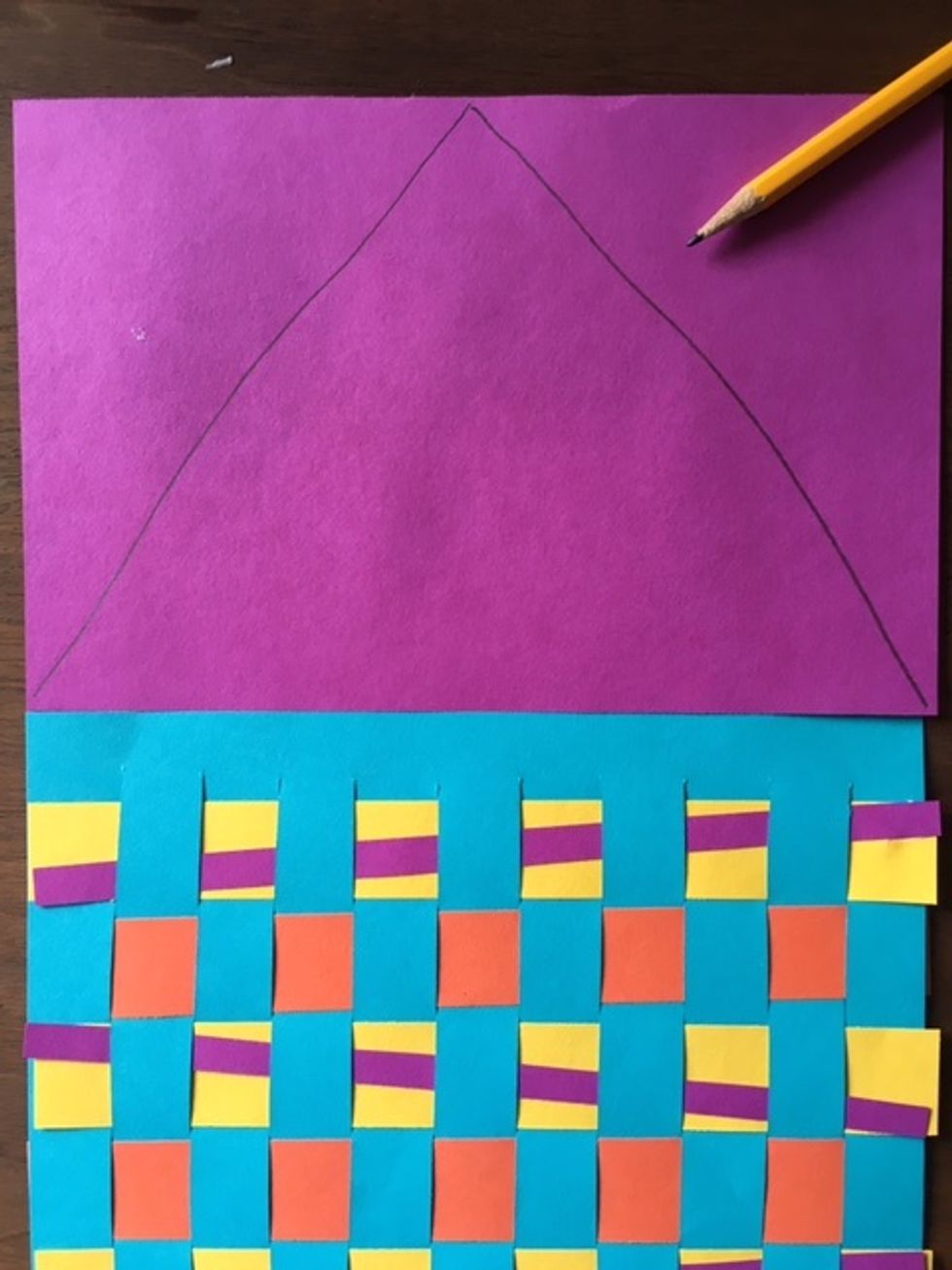 Now, it's time to add some shapes and colors to turn our weaving into a rocket! Draw a triangle shape on another piece of paper for the top of the rocket. Make sure you draw it large enough.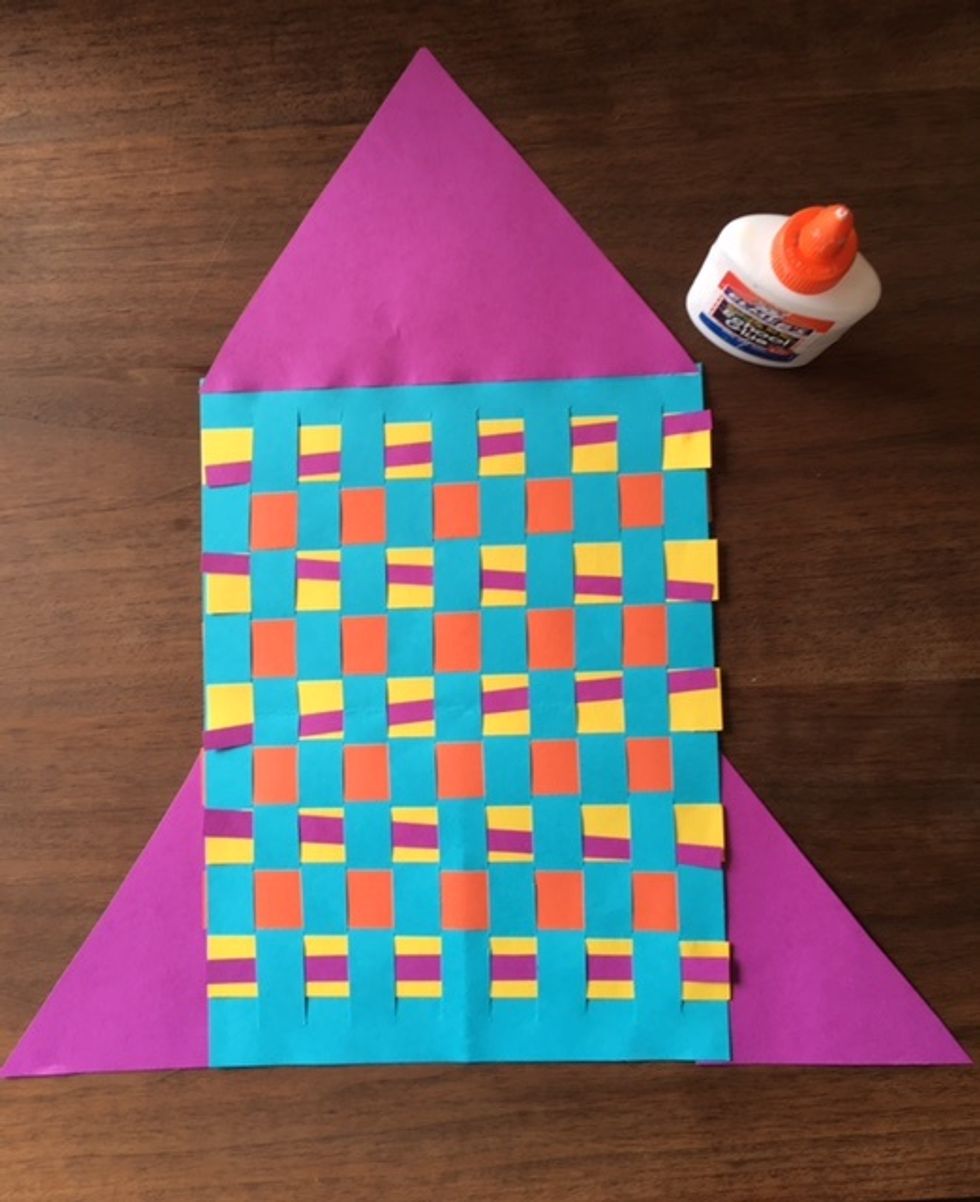 Cut triangle shape from paper with scissors and glue to the top of weaving. Use the two smaller triangles you cut off for fins. Glue to each side at the bottom of the rocket.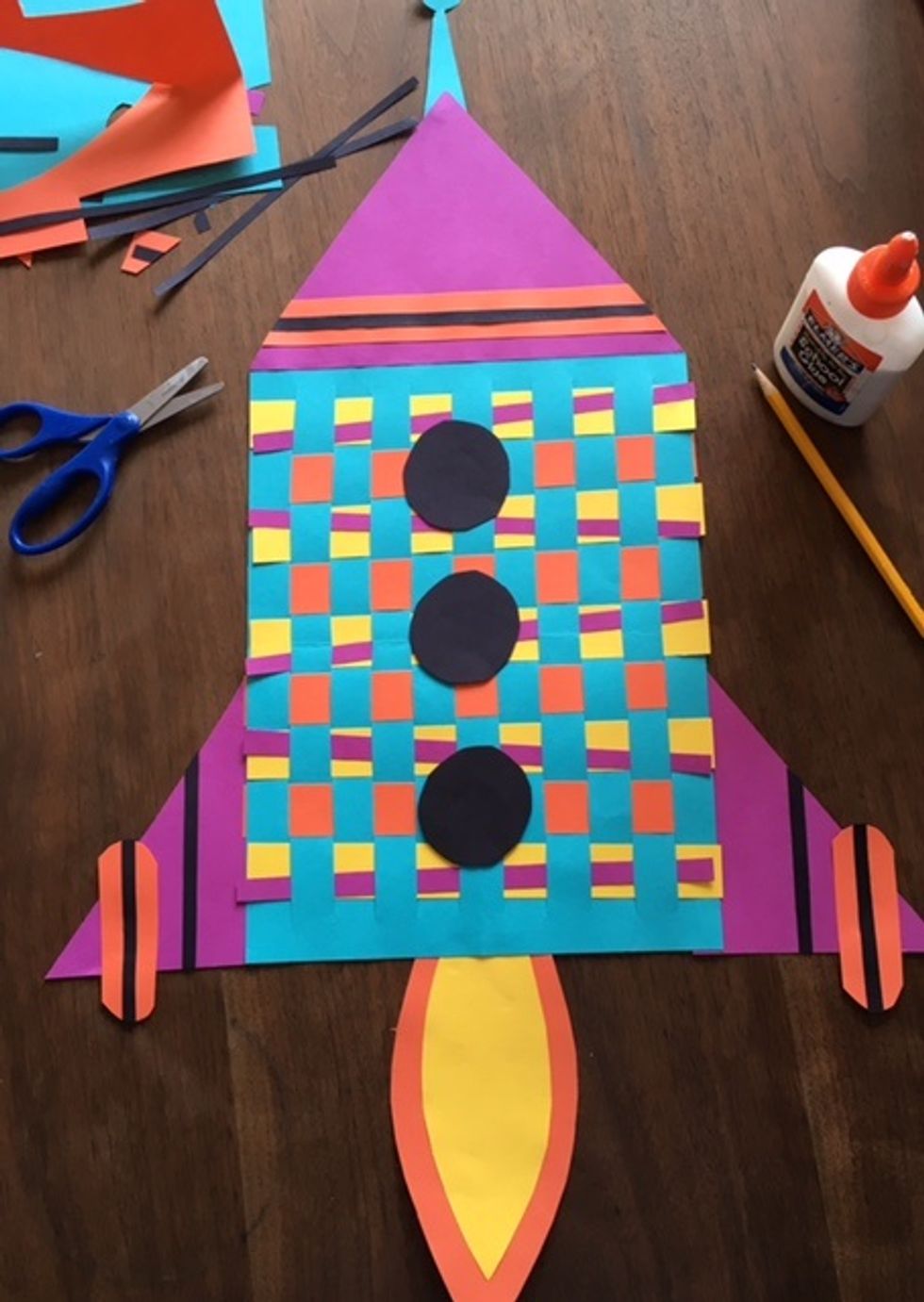 Finally, embellish your rocket with additional shapes, lines and colors.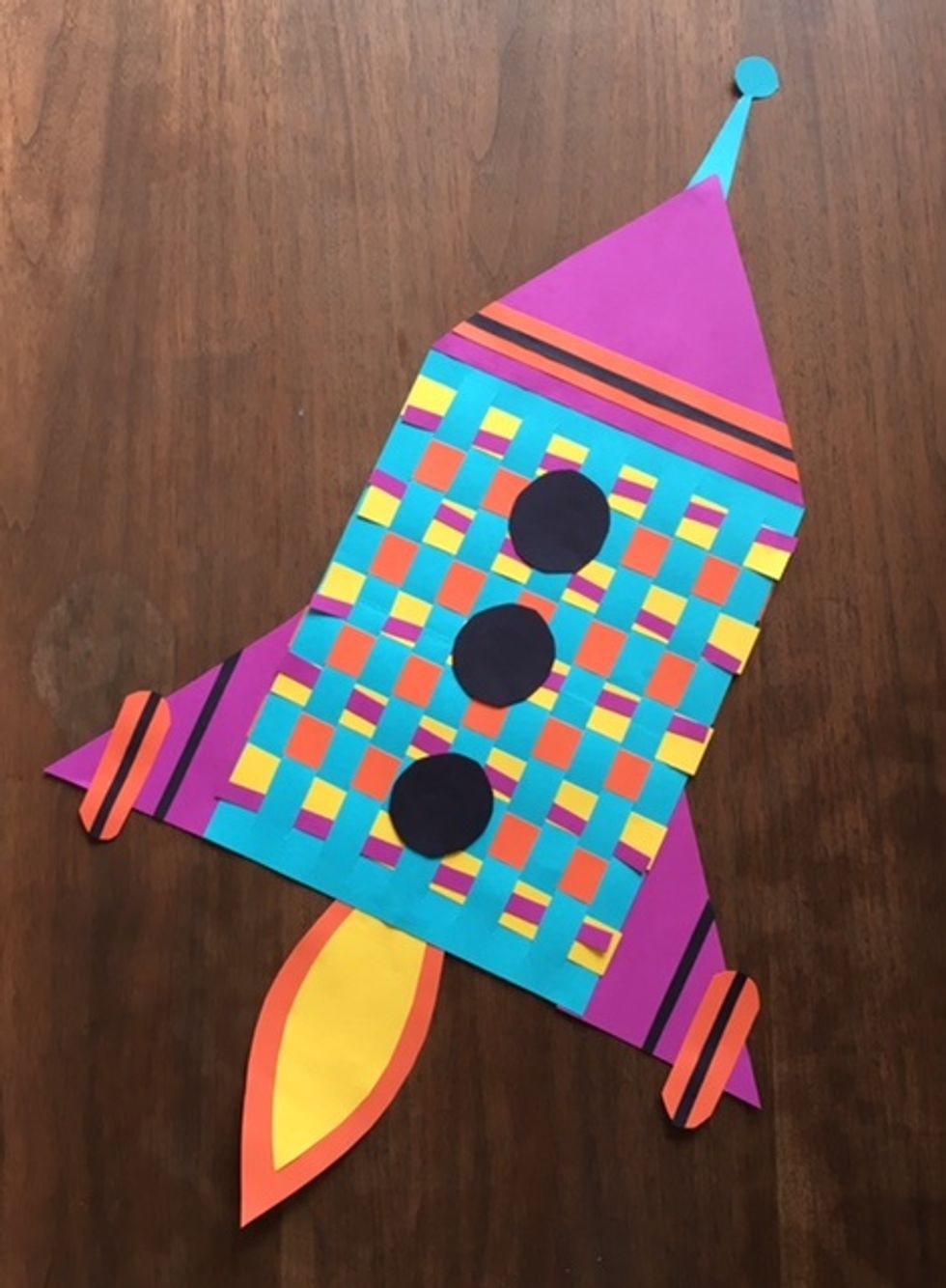 That's it! Now, you're ready to blast off into outer space!
The creator of this guide has not included tools