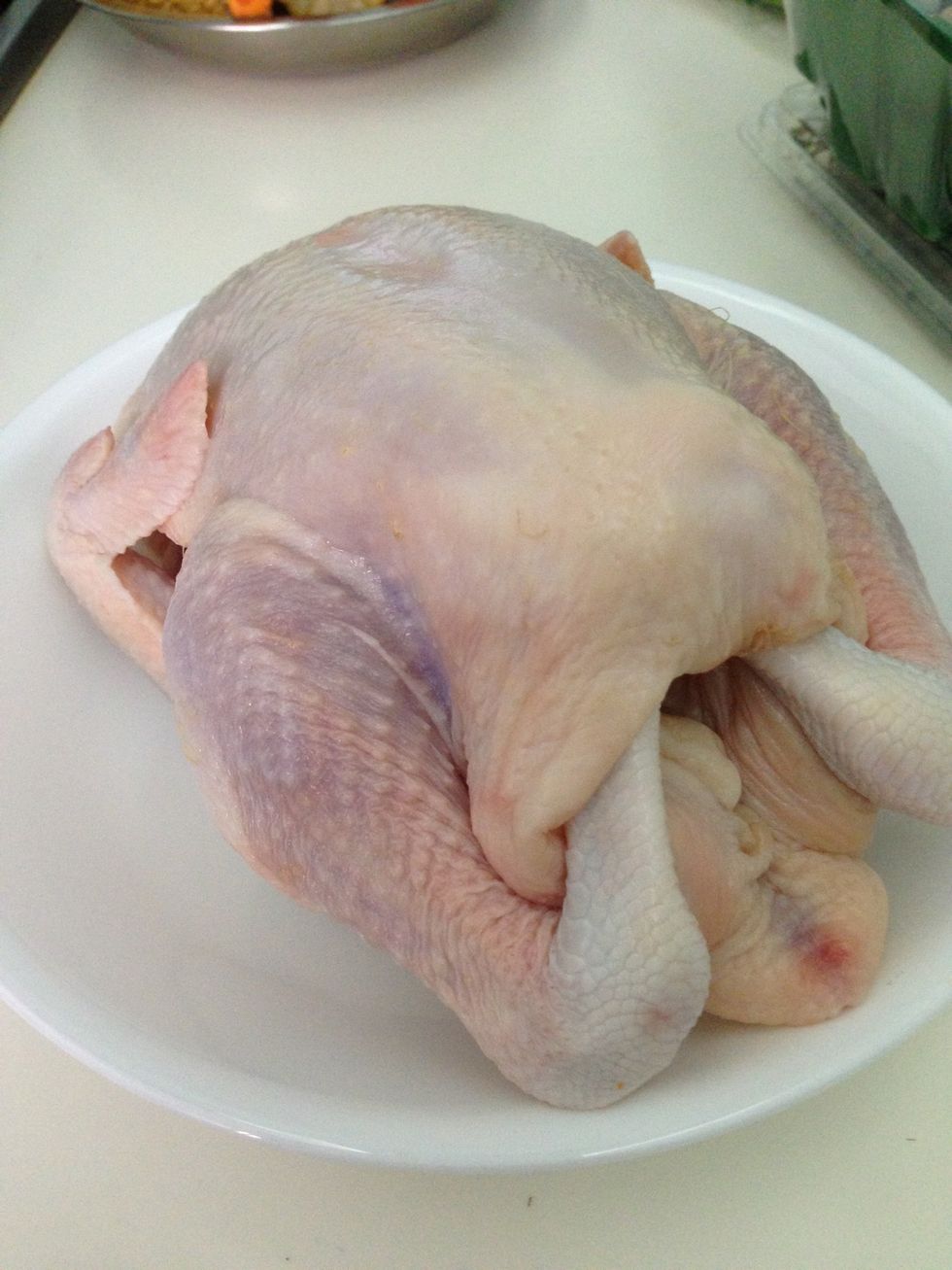 Preheat the oven to 240c. Wash the chicken thoroughly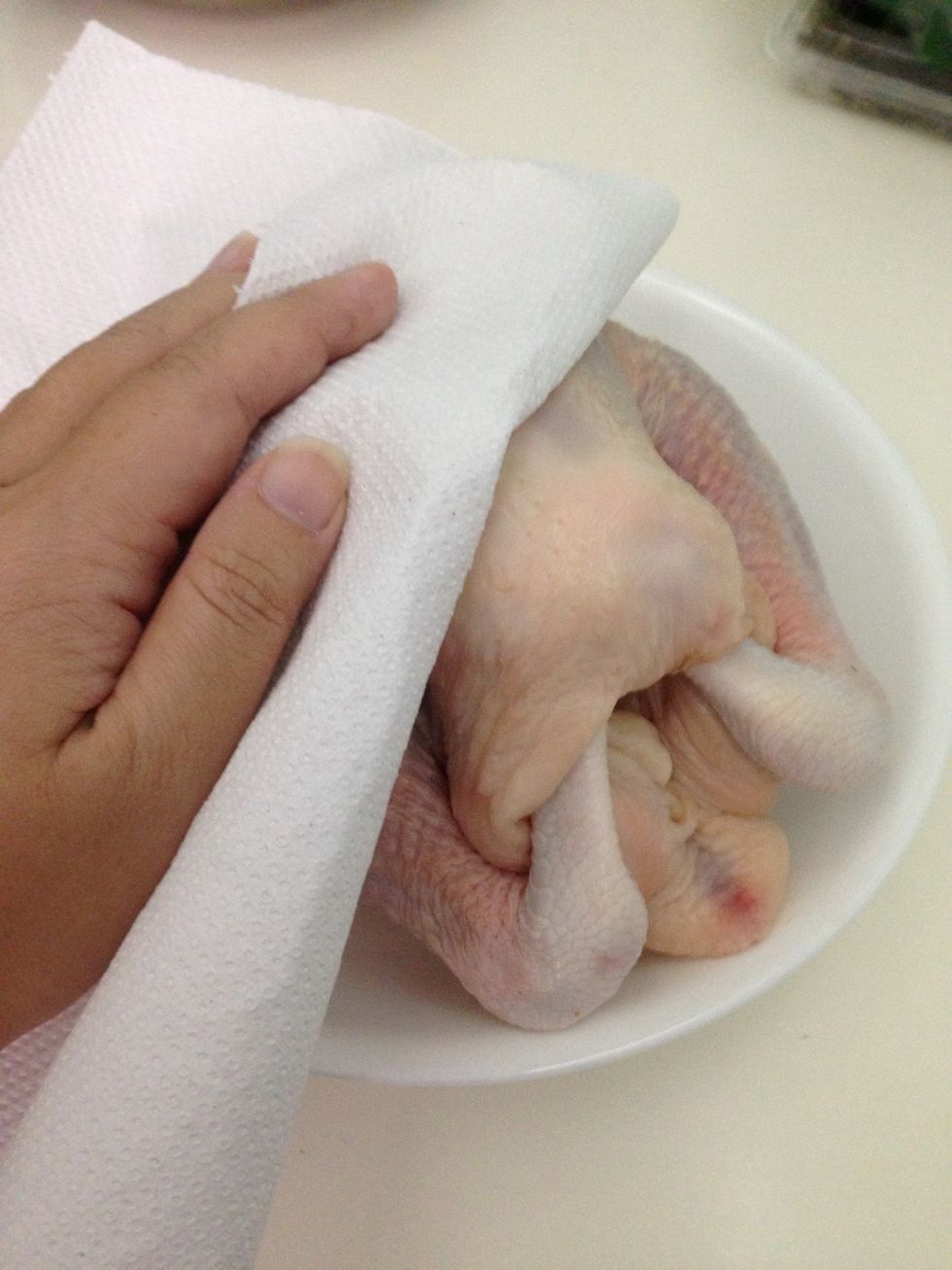 Use a kitchen towel to dry the chicken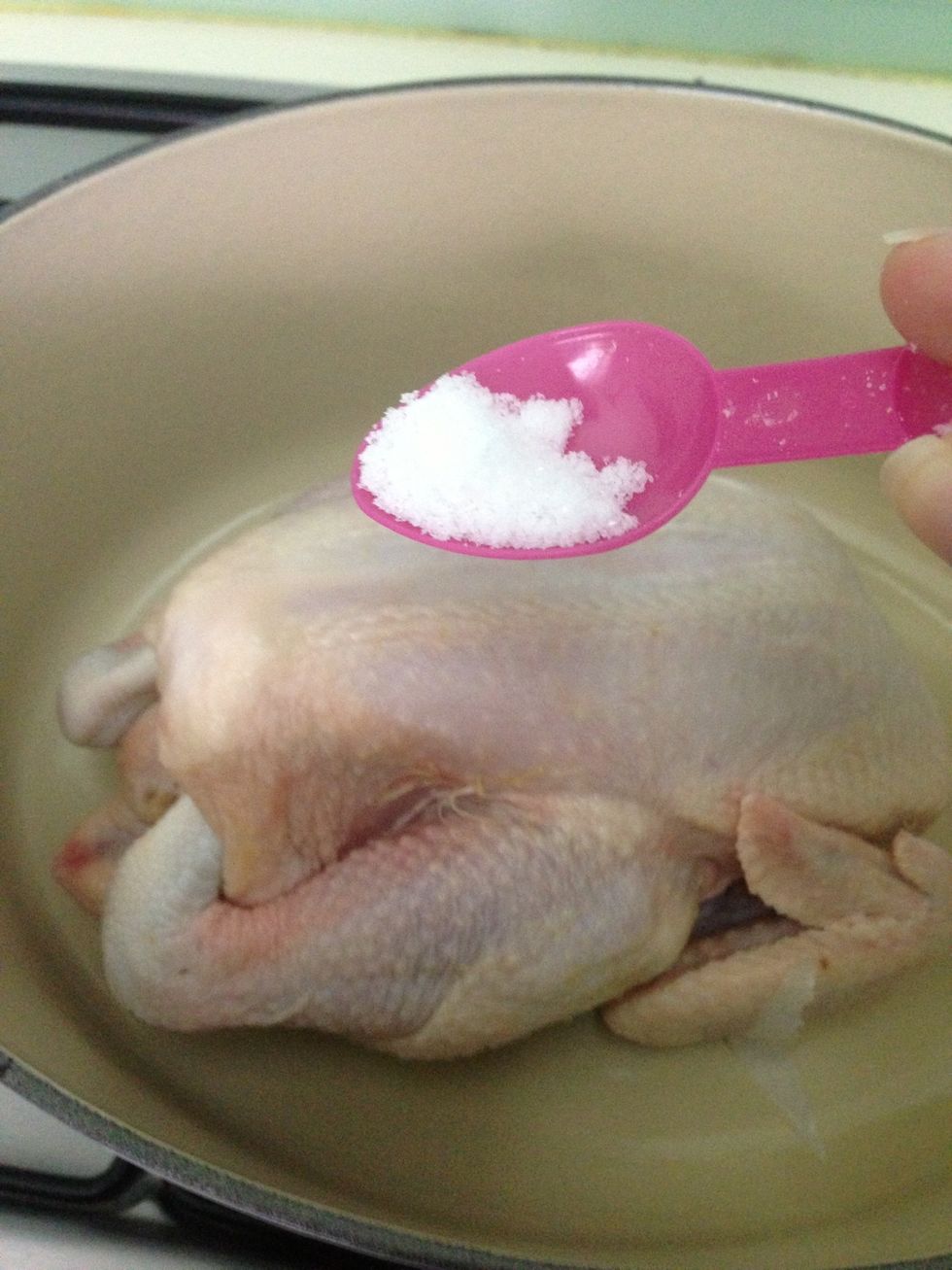 Salt it generously. Then rub olive oil on the entire chicken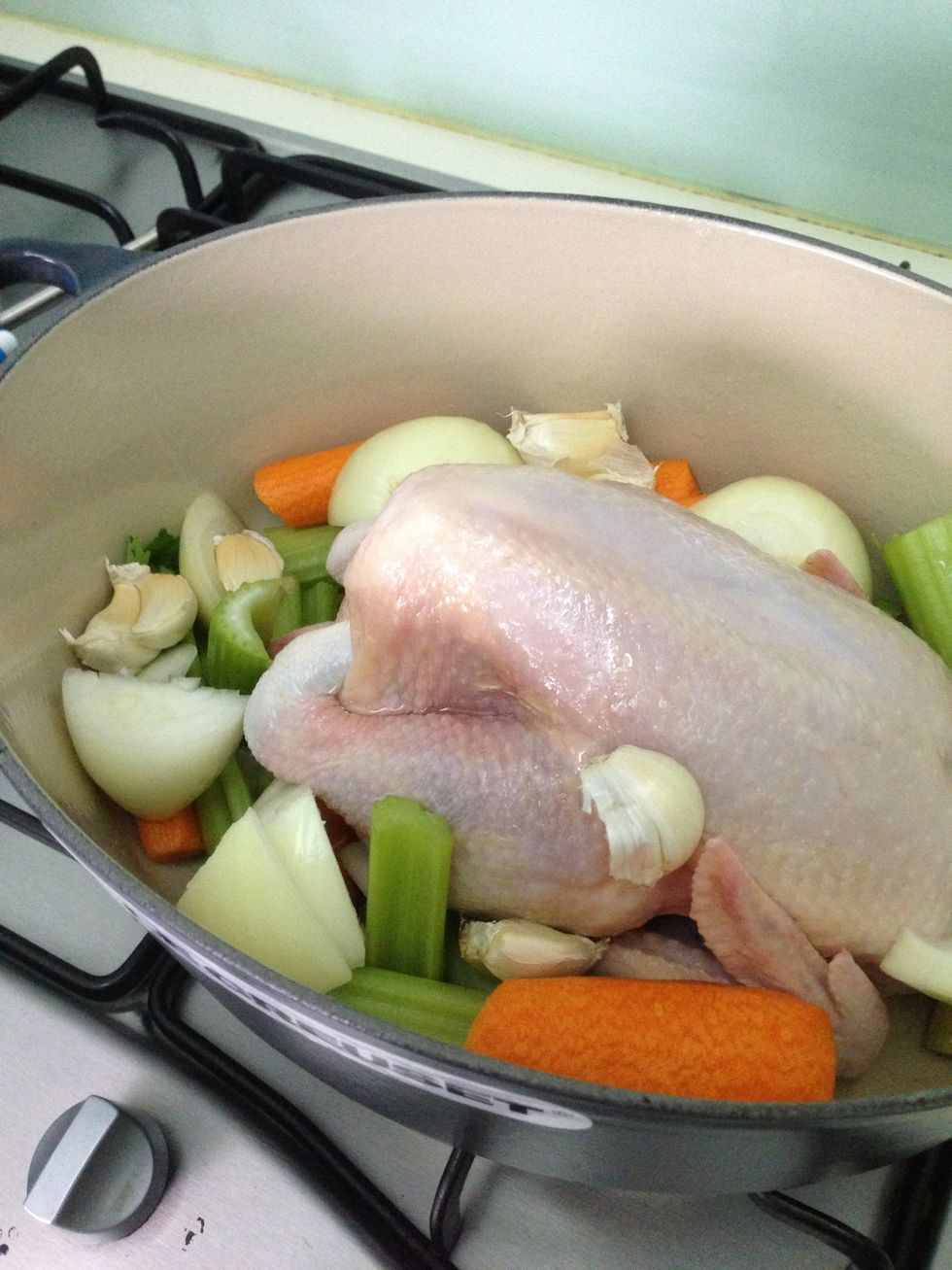 Put the chicken in the casserole. Add in chopped onions, carrots and celery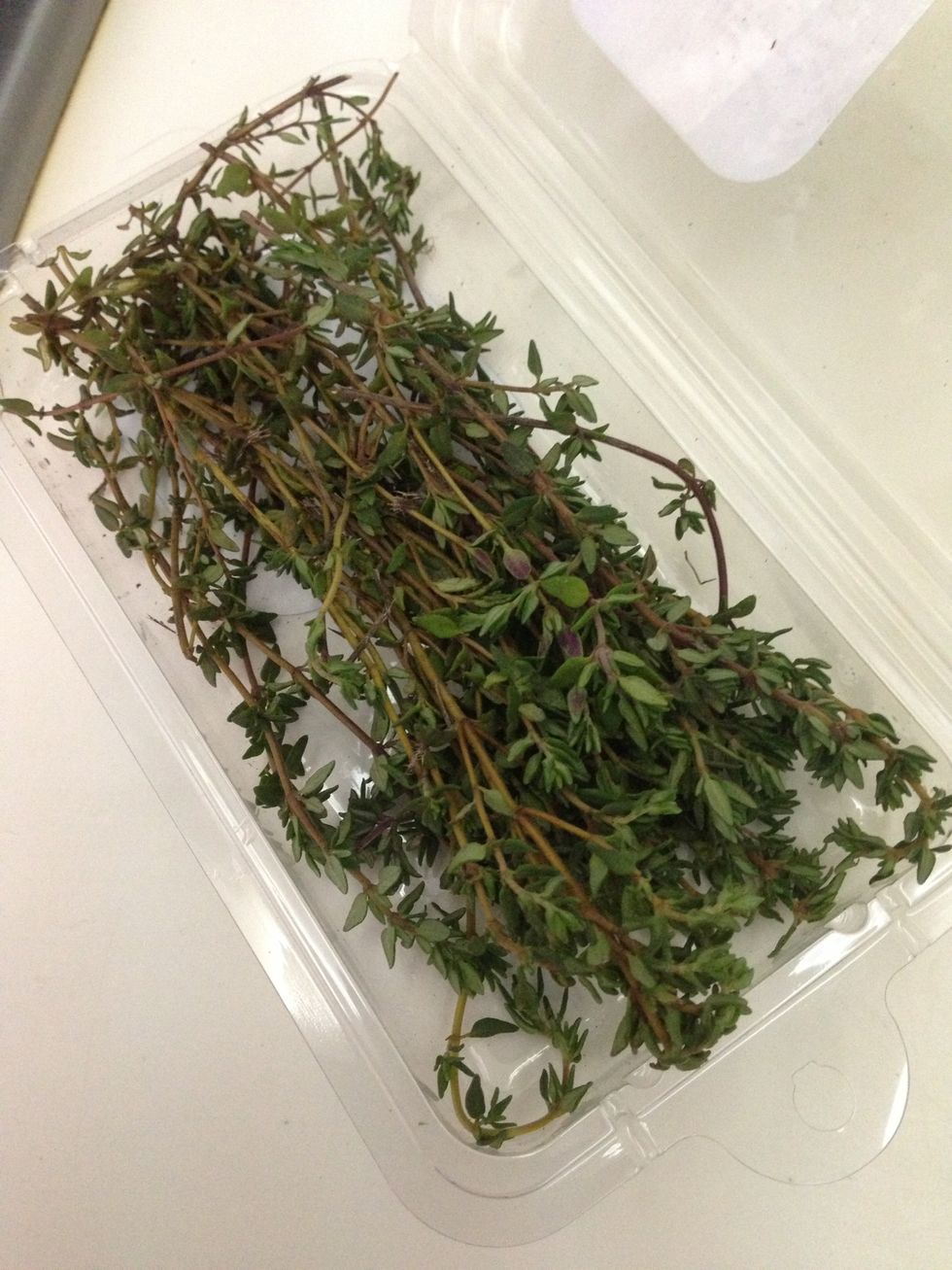 Thyme.. Take out a few sprigs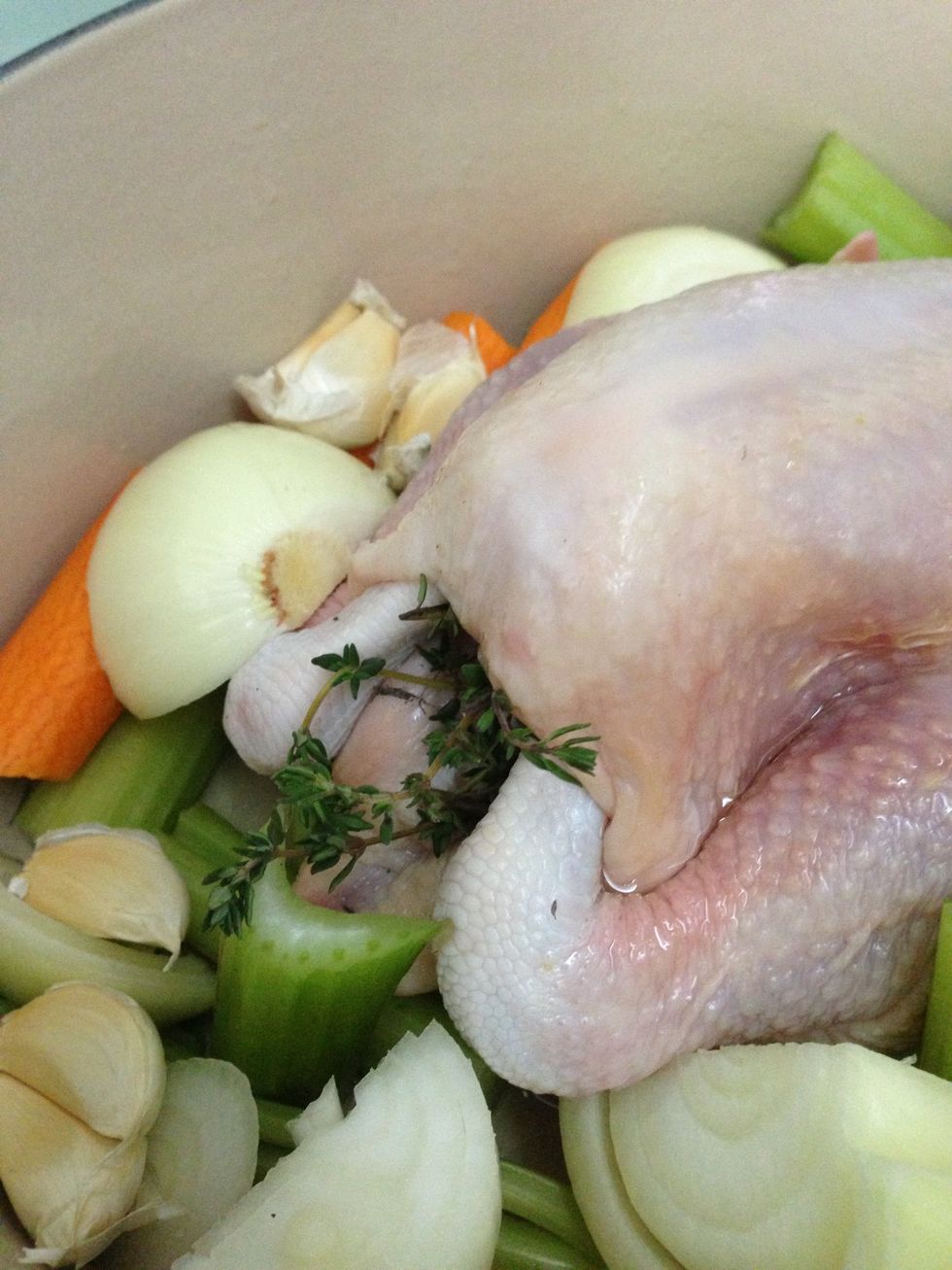 Stuff the thyme into the chicken cavity
Add some lemon juice all over. Then stuff the lemon into the chicken cavity. Put the entire casserole into the oven. Lower the temperature to 200c.
After about 45 mins, cut up potatoes. Mix it with olive oil and put into the casserole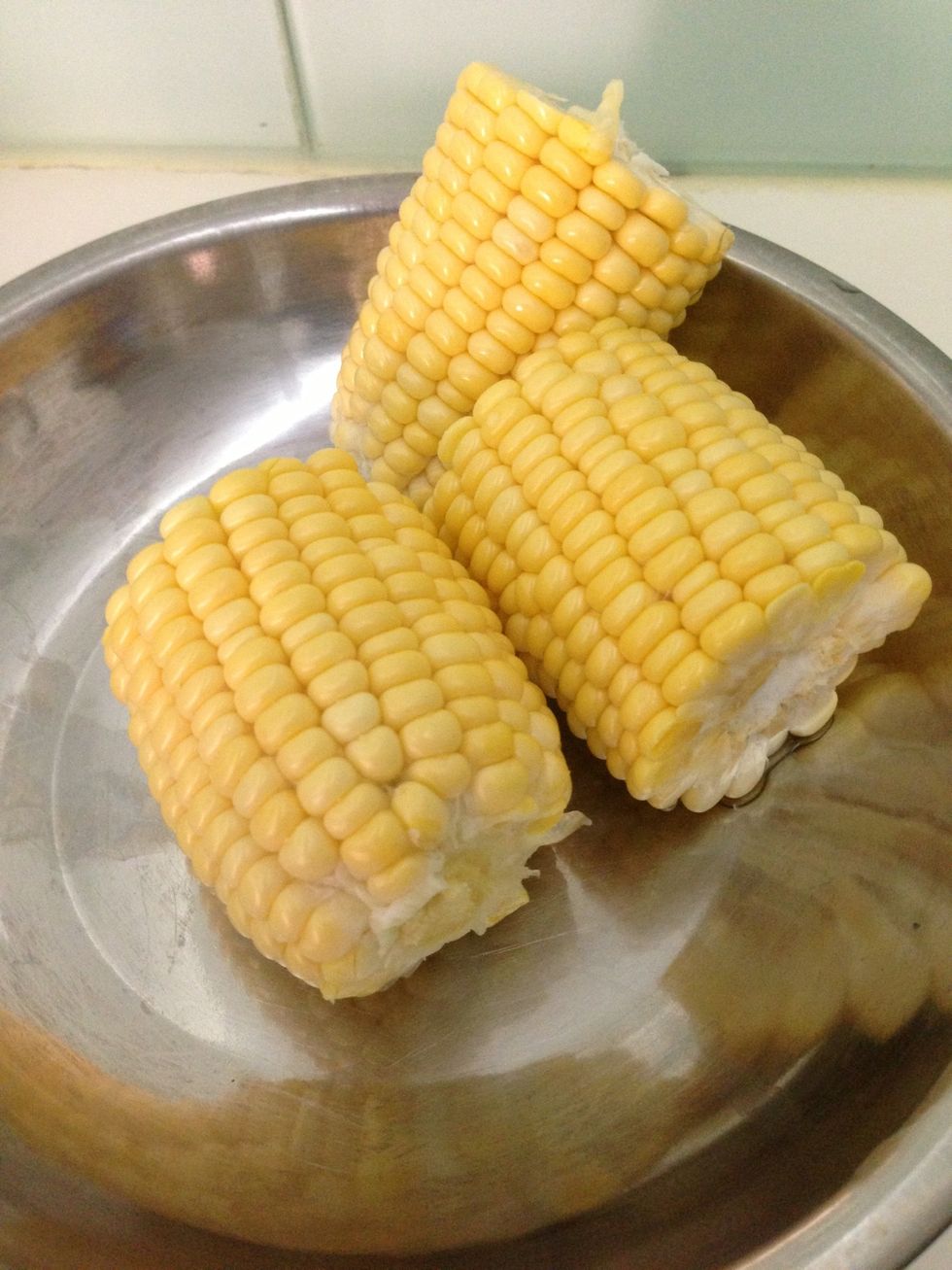 Cut up the corn. Add into the casserole, together with the mushrooms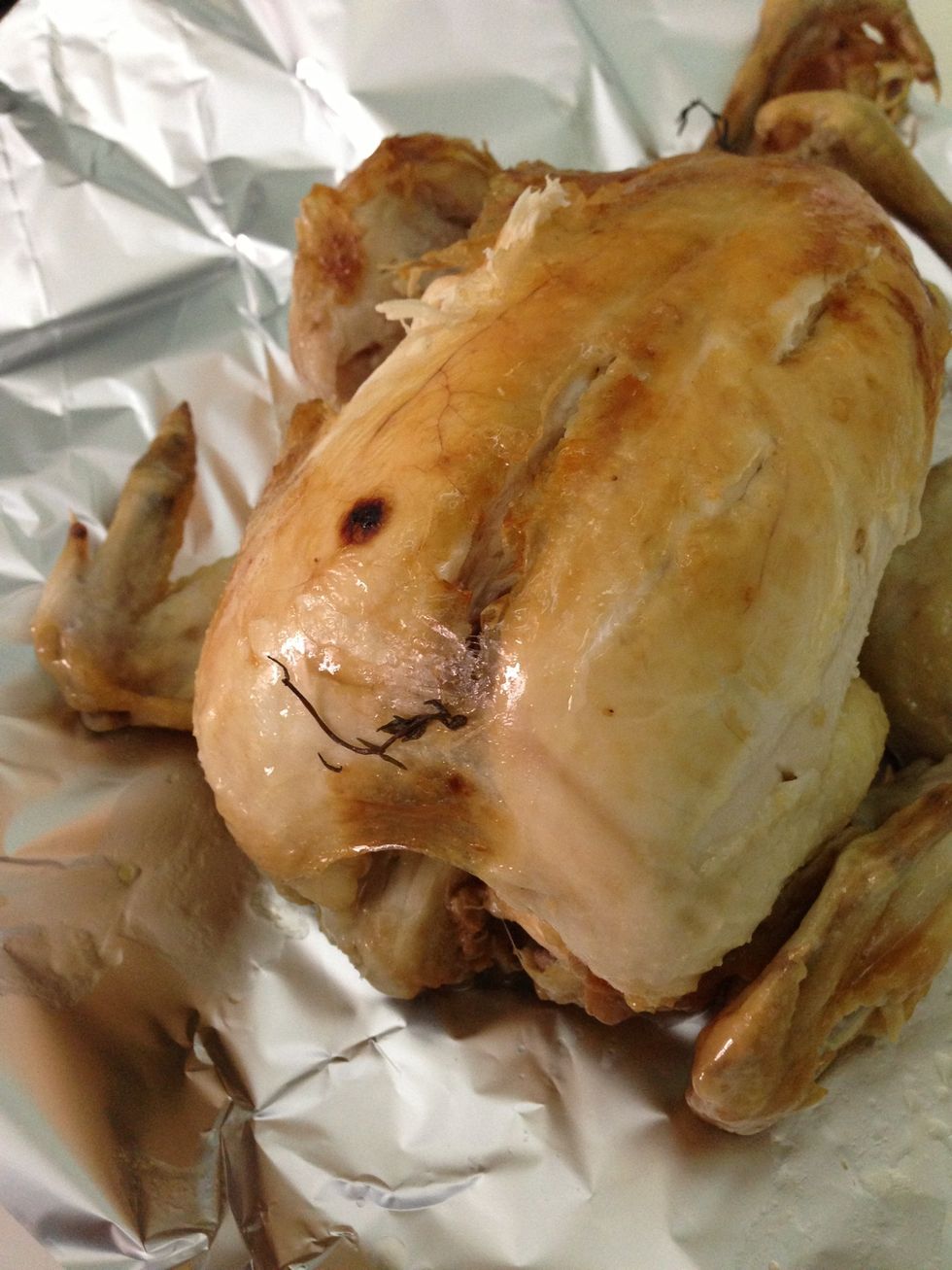 After 1 hour 30 mins, the chicken should be ready. If you prefer it browner, let it remain in the oven for about 15 mins more.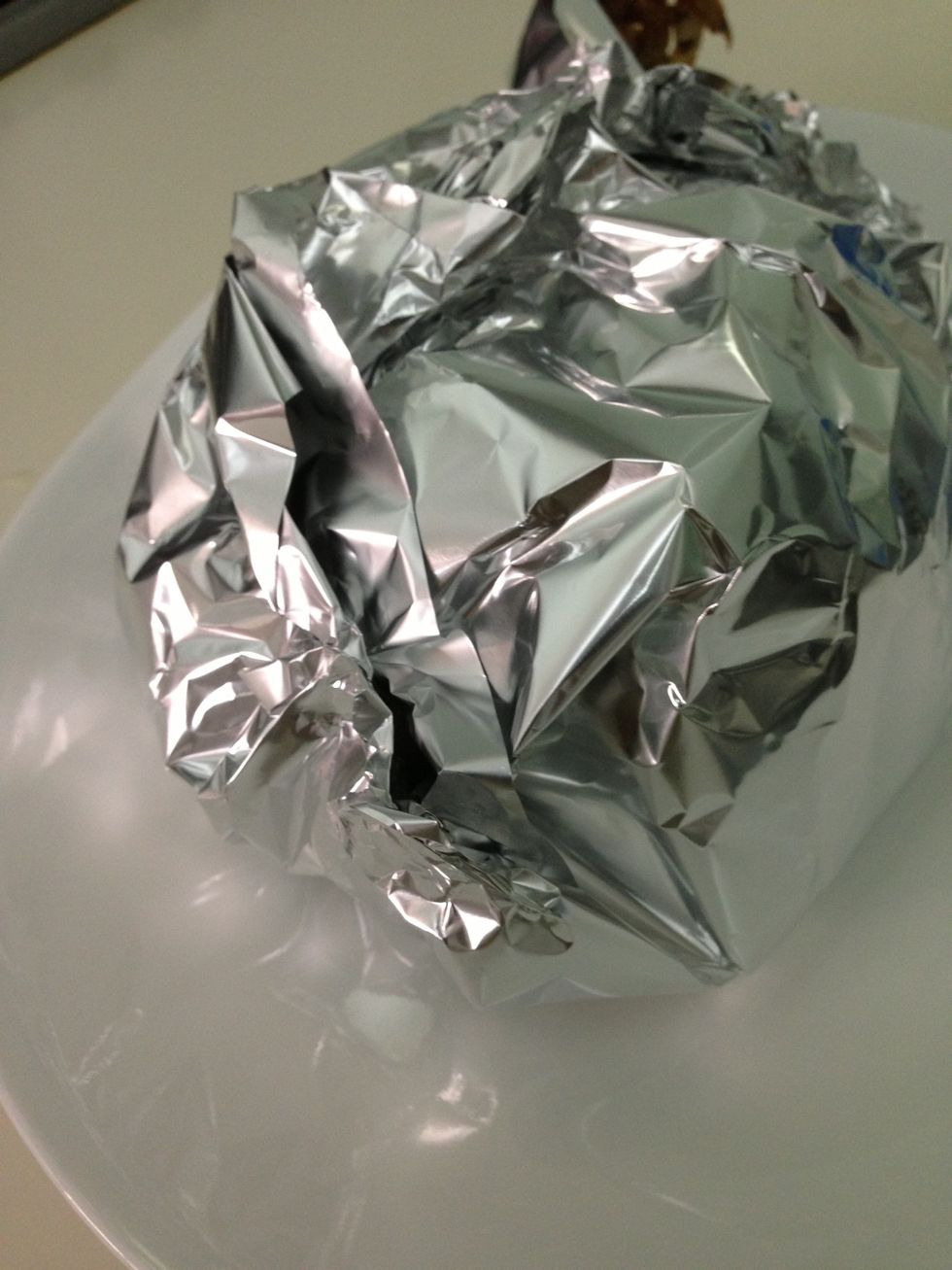 Take out the casserole from the oven. Take the chicken out and wrap it with an aluminum foil so that it continues to cook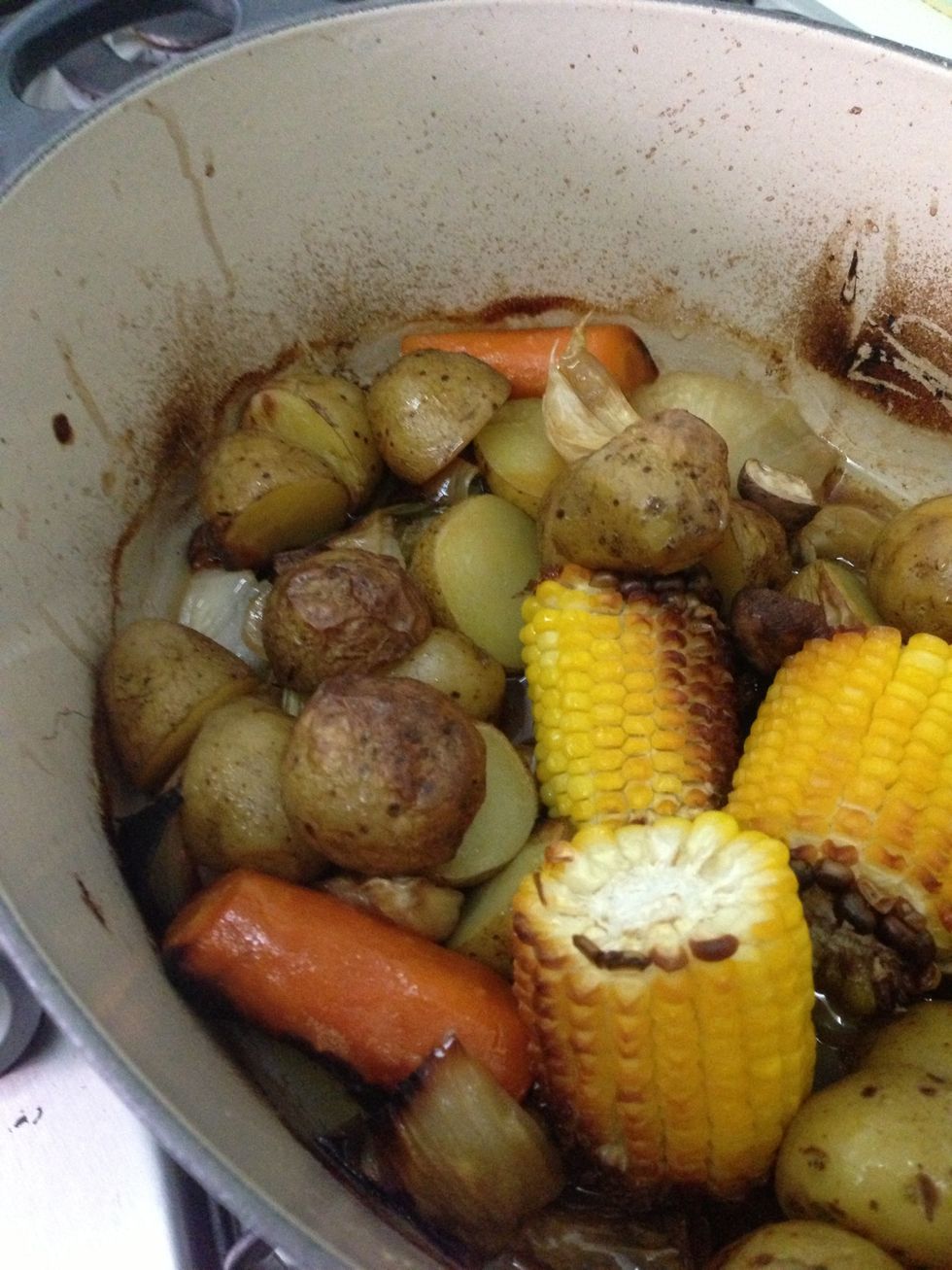 The rest of the vegetables can also be taken out and arranged on a plate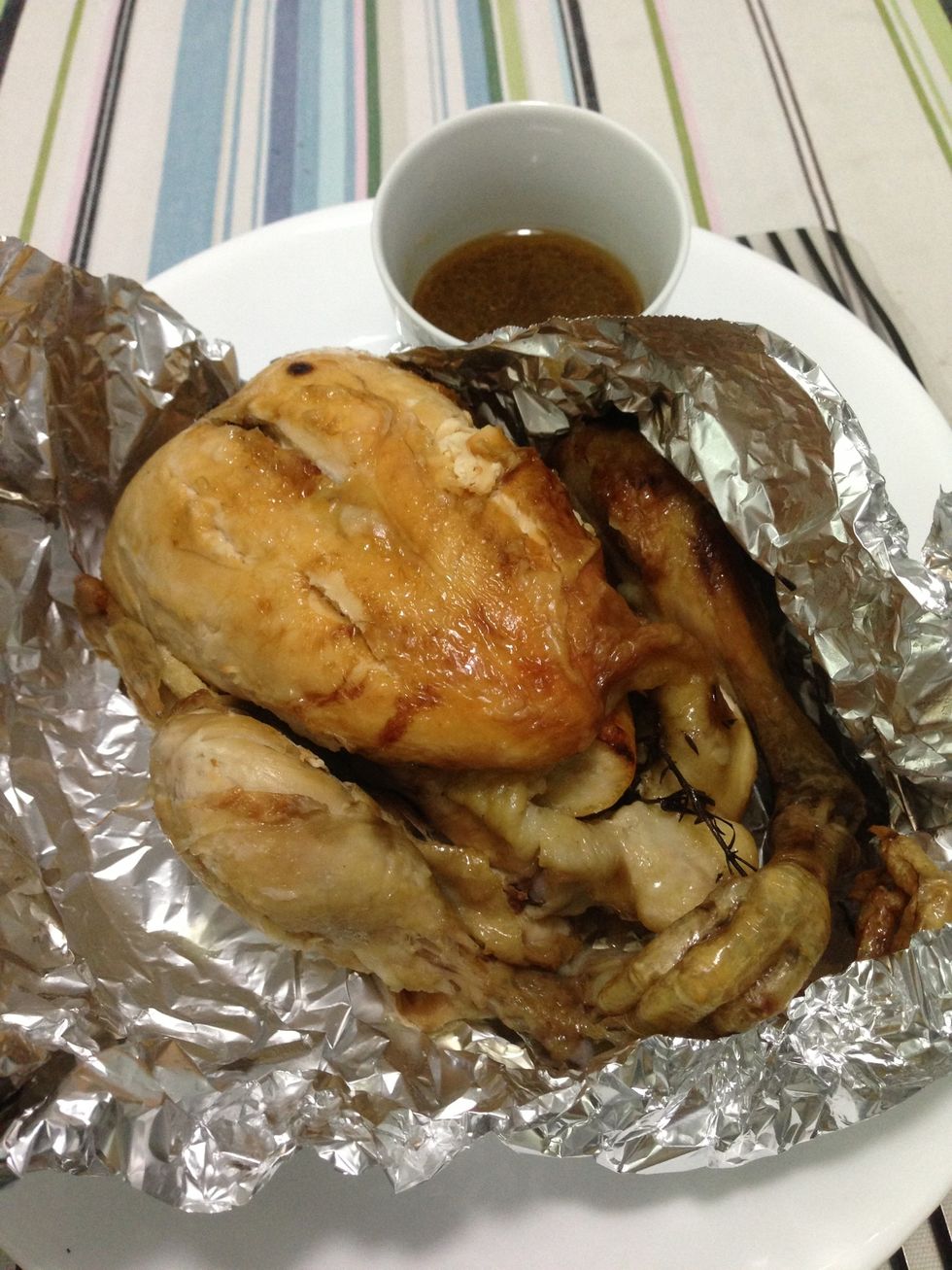 The gravy can be made using the liquid left in the casserole. Scoop up the oil, leaving only the brown part of the liquid. If it doesn't look thick enough, add some cornflour and cook over the stove.
1 chicken
Carrots, peeled
Celery
Onions
Potatoes
Mushrooms
Salt
Thyme
Some cornflour