How to make a rinse off conditioner
With three ingredients and an hour, you can make a rinse off conditioner! Amazing, isn't it?
732
Making conditioner is surprisingly simple, and once you make your own customized version, you won't want to go back to store bought! You can make litres at a time that feel incredible and smell great!
Take a look at your conditioner bottle at home. It's likely the main conditioning ingredient is behentrimonium methosulfate or chloride. This is a cationic quaternary compound (cationic quat).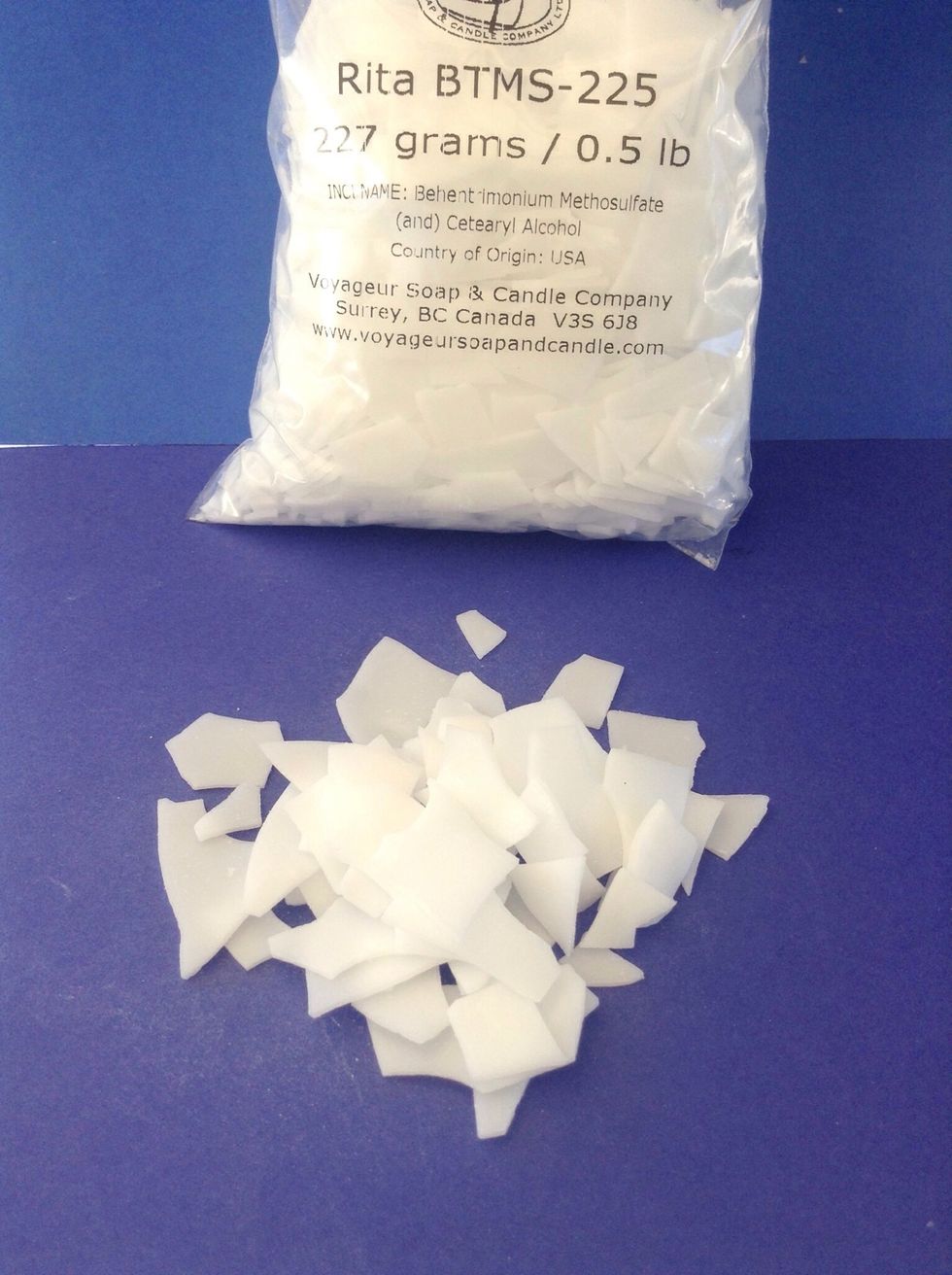 A cationic quat is the thing that makes it a conditioner. It is positively charged and will adsorb to your hair strand to condition it. No cationic quat, no conditioner.
When looking to buy a cationic quat you want something with behentrimonium methosulfate or chloride in it. You might find Incroquat BTMS-50 or 25 or Ritamulse BTMS-225, amongst other names.
We'll be making a basic conditioner with the cationic quaternary compound, water, and preservative in it. We'll get into other additives in a future SnapGuide, or you can visit my blog for more now!
Weigh 7 grams of Incroquat BTMS or Rita BTMS-225 into a heatproof container. Boil some water and add 91 grams to the Pyrex jug. Mix with a stick blender or hand mixer.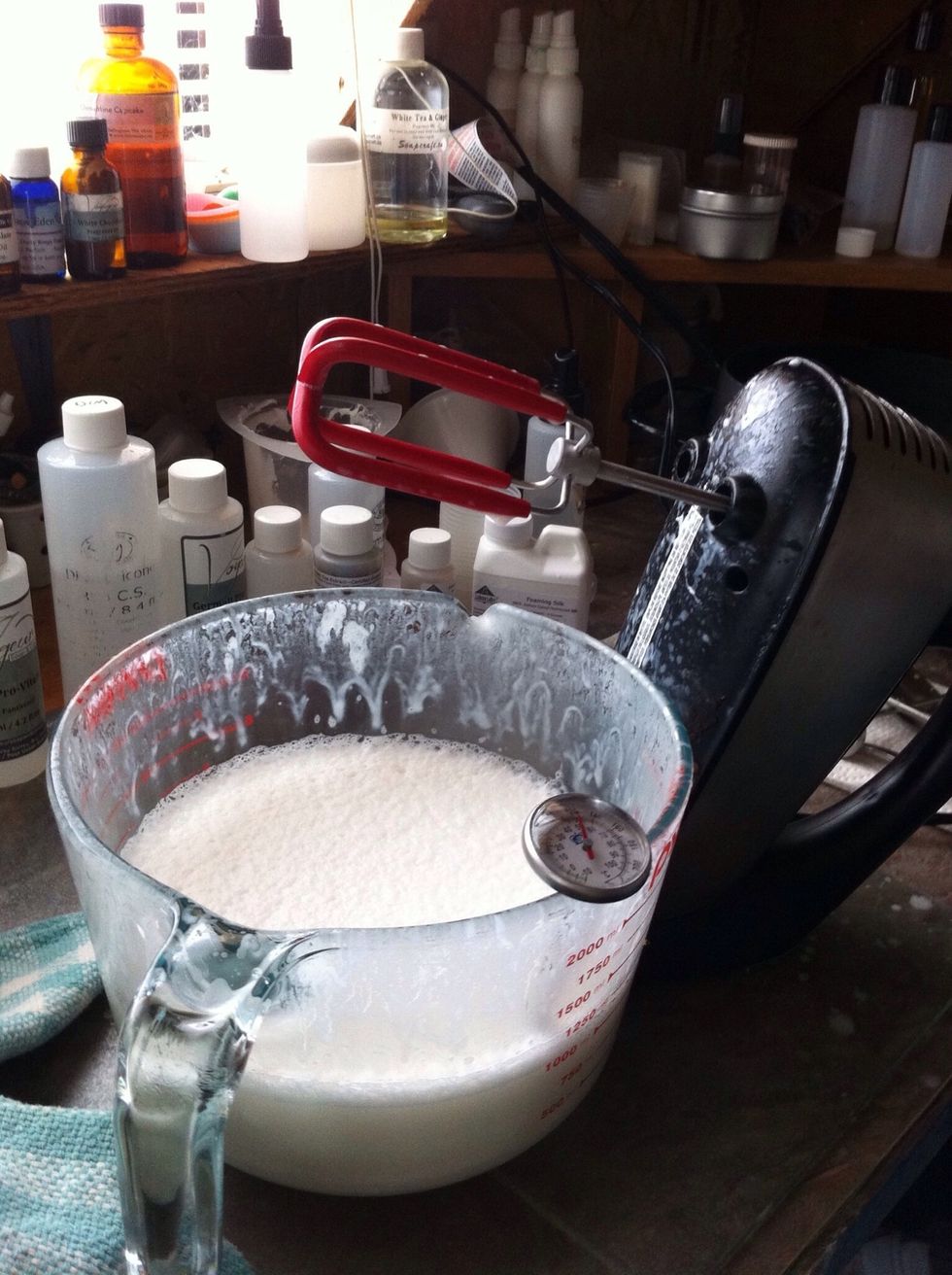 Mix well for 2 minutes, then let it sit until it reaches 45C. When it reaches that temperature, add your preservative and fragrance or essential oil, then let cool to room temperature before bottling.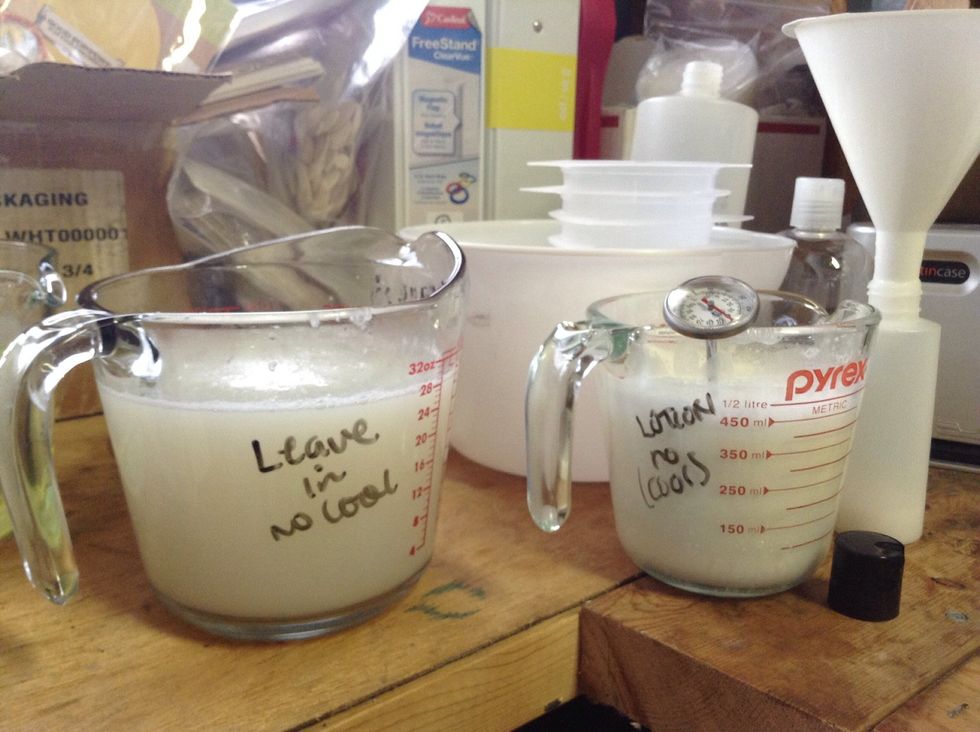 It's important to let the product cool so you don't get condensation on the inside of the bottle, but once you get to room temperature, it's ready to use!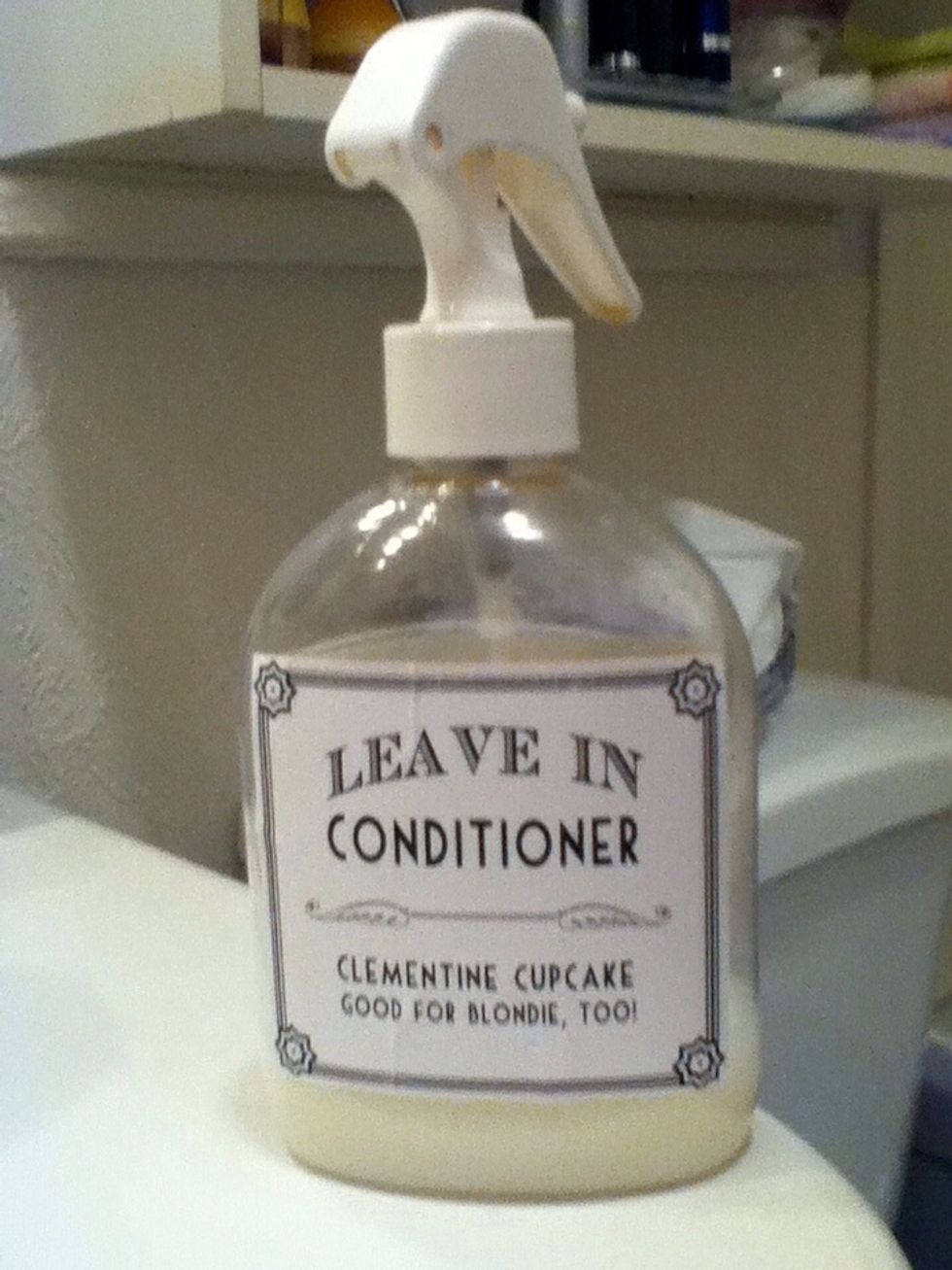 If you want to make a leave in conditioner, use 1 to 2 grams cationic quat with 0.5 to 1 g preservative, 1 g fragrance or essential oil, and enough water to make 100 grams. Put in a spray bottle.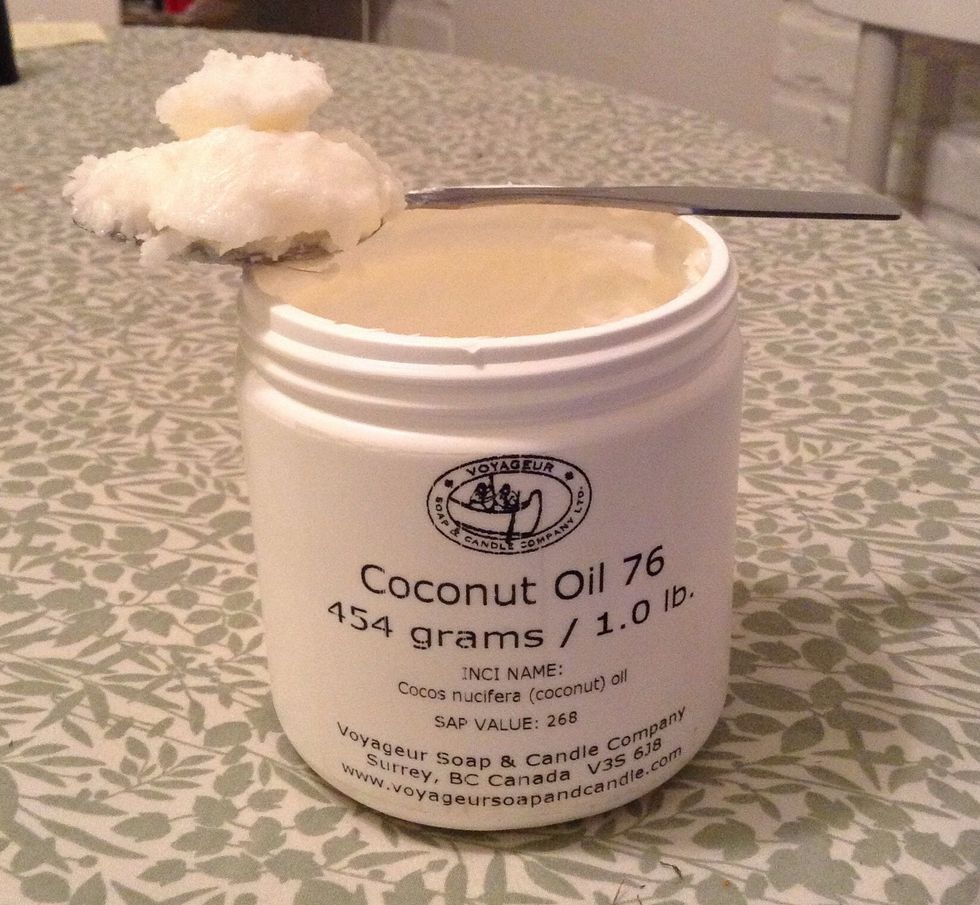 Coconut oil is awesome for hair, always my first choice in conditioners. I use it neat as a pre-wash by heating some up in the microwave until just melted and applying it with my hands!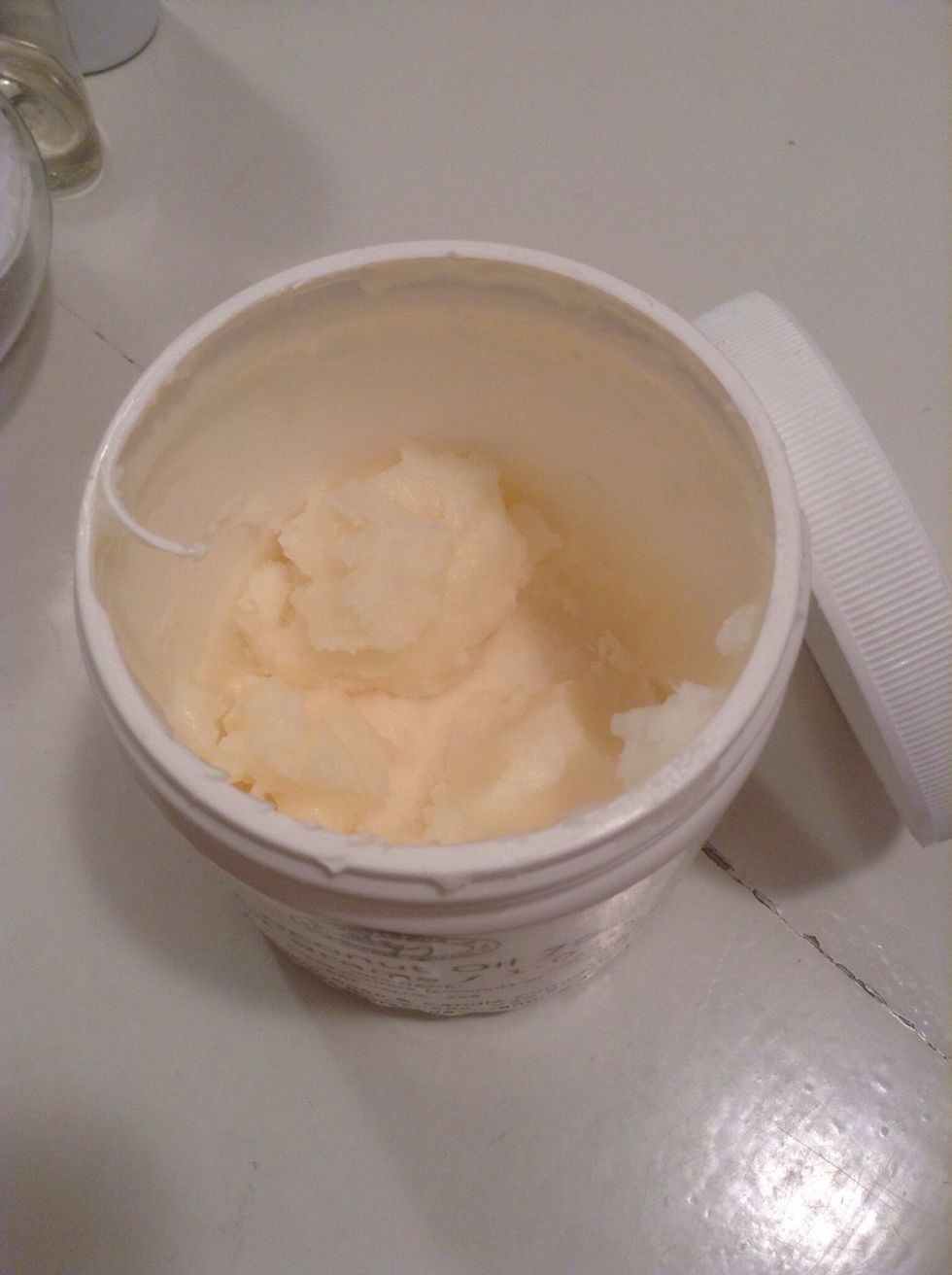 Want to make a more moisturizing conditioner? Use 7 g cationic quat with up to 10 g coconut oil, 0.5 - 1 g preservative, 1 g essential or fragrance oil, and water to 100 grams.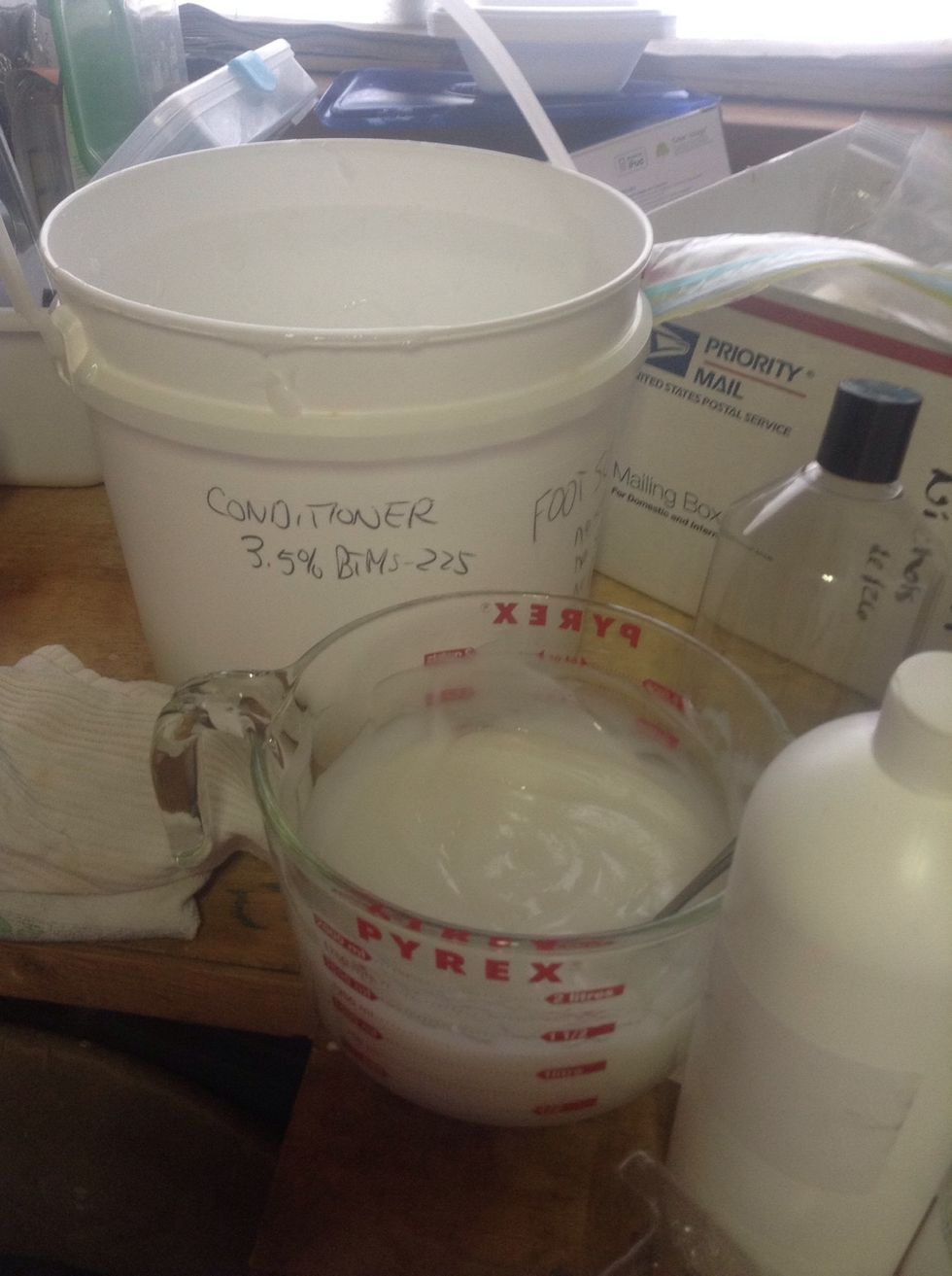 Want to make more than one bottle? I don't suggest you do this until you're sure you like the recipe, but all you must do is multiply the amount by two or three or ten to get more!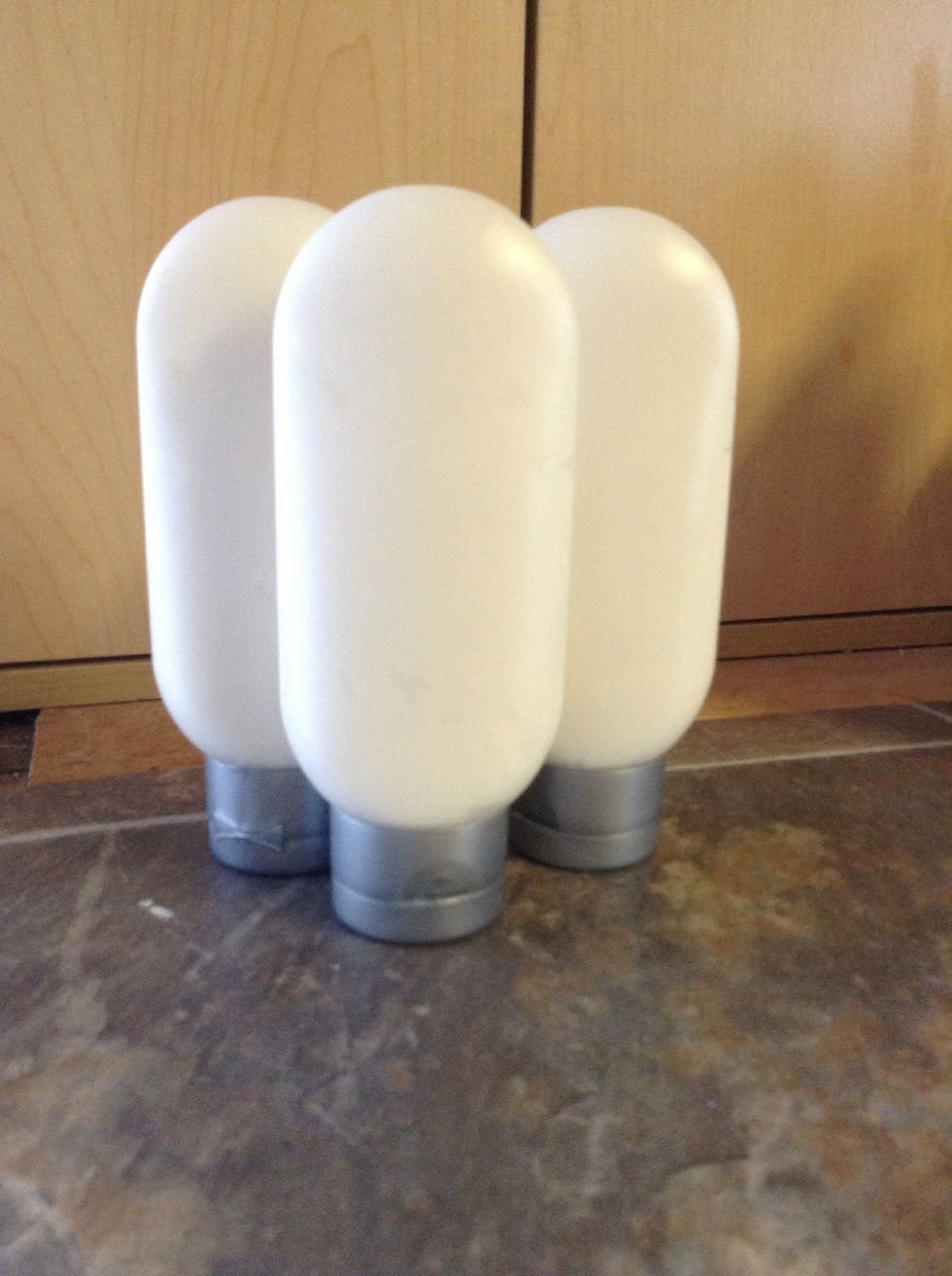 That's it! You've made a conditioner. How awesome is that? Visit my blog at swiftcraftymonkey.blogspot.com to see more conditioner recipes or...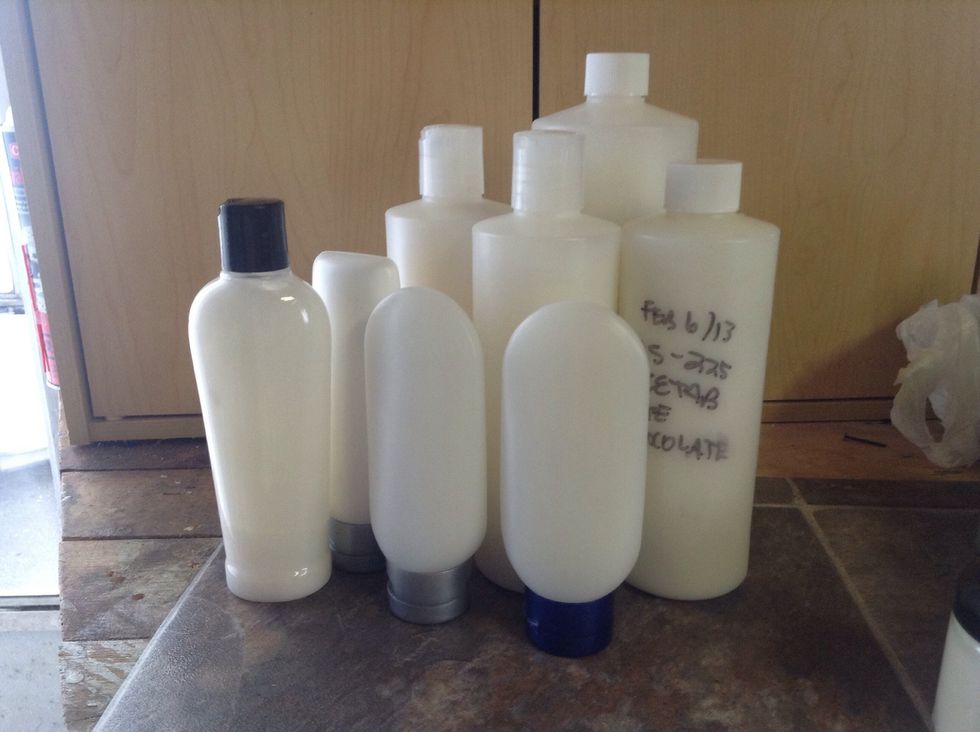 ...stay tuned for a new conditioner SnapGuide showing you how to add all kinds of hair friendly oils, proteins, and silicones in the near future!
7.0g Cationic emulsifier (more on this soon)
0.5g Preservative
91.0g Distilled water
1.0g Fragrance or essential oil
1.0 Digital scale
2.0 Heatproof containers (Pyrex jugs)
1.0 Bottle
Susan Barclay Nichols
I'm obsessed with chemistry, DIY, a Song of Ice and Fire, and heavy, power, and progressive metal! (A proud geek girl indeed!)