How to make a ring out of a quarter
Yes, you can make a ring out of a coin and its frowned upon to do this to money so do it at your own risk! I lost my pictures of my own process from a while back. Not all images are mine! Good luck!
3009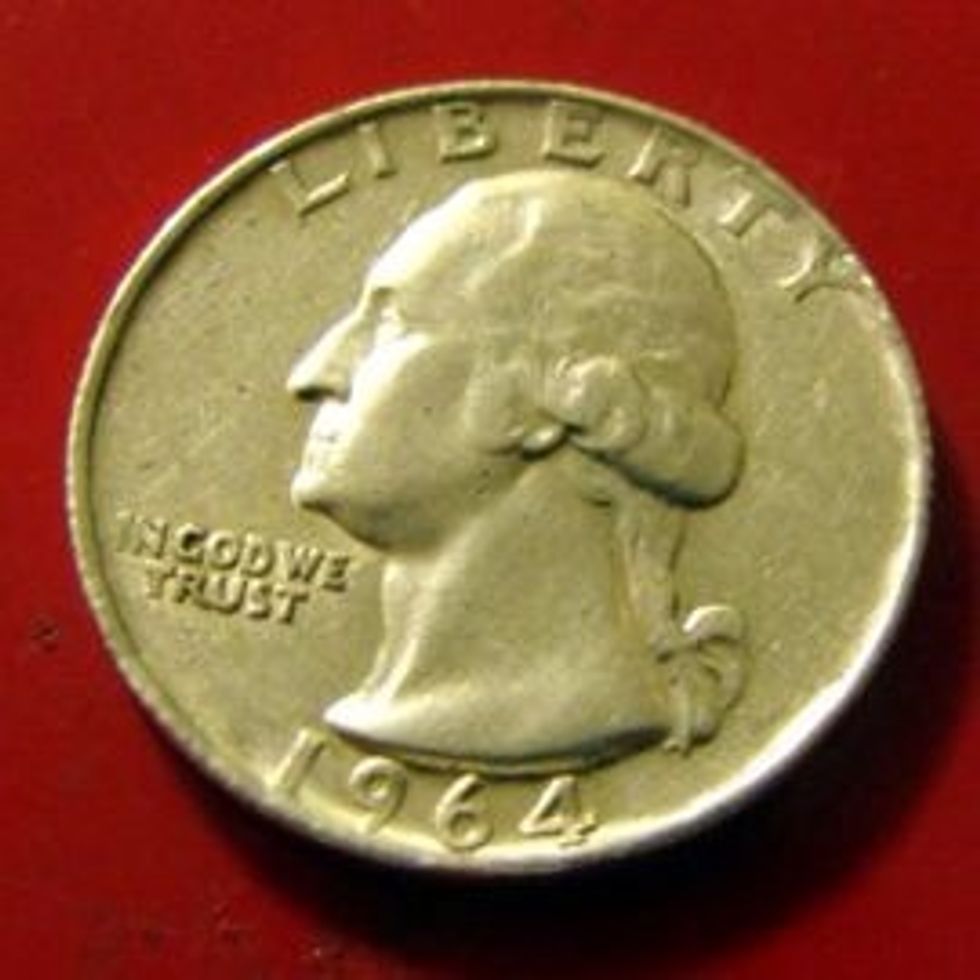 Obtain a silver coin. If you are using a U.S. coin, you need to use one from 1964 or earlier. (More recent coins are not made of silver)
Tap the coin down to a smaller diameter while widening the edge. Hold the coin on edge between your thumb and finger and tap it with a hammer (or large spoon) against a hard surface.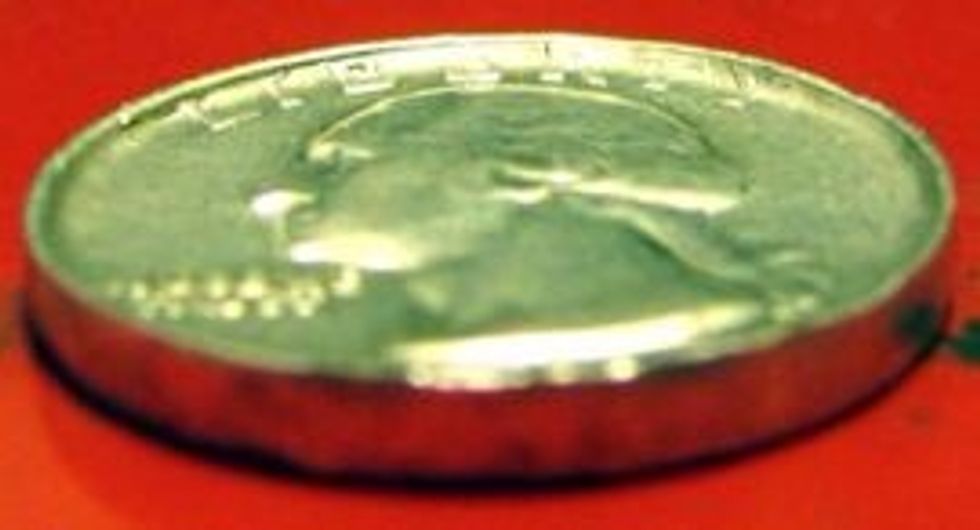 After 10 or 15 minutes of work, tapping and turning the coin on its edge, the reeding on the edge should disappear and the edge will get wider. Don't rush through this or will cause the ring to deform
Put the coin into a vice so you don't have to hold the coin because it gets really hot. Drill a hole in it and let it get "hung up" on the drill bit. Go over with 200 grit sand paper.
Follow the 200 grit sandpaper with progressively finer grains, 400/500 and then 1000/1200.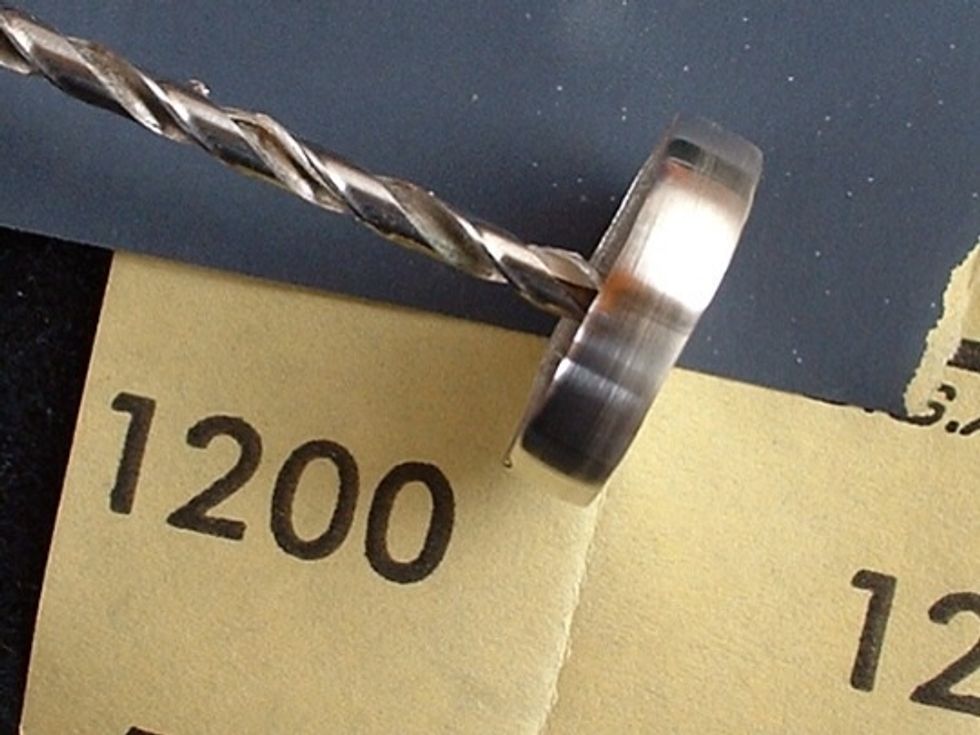 Sanding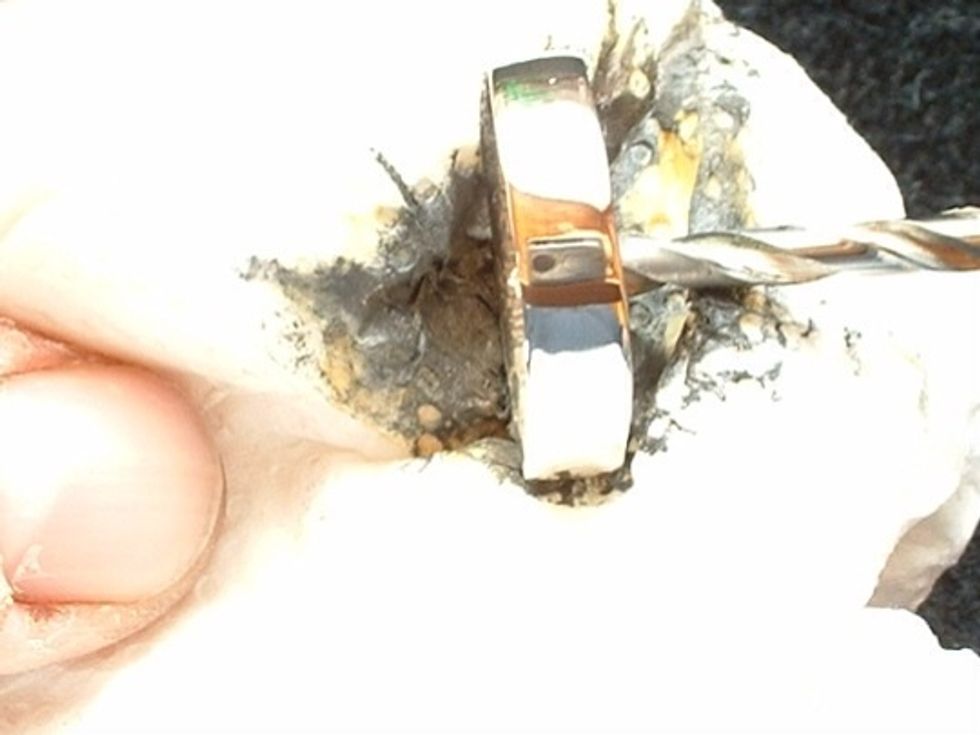 Polish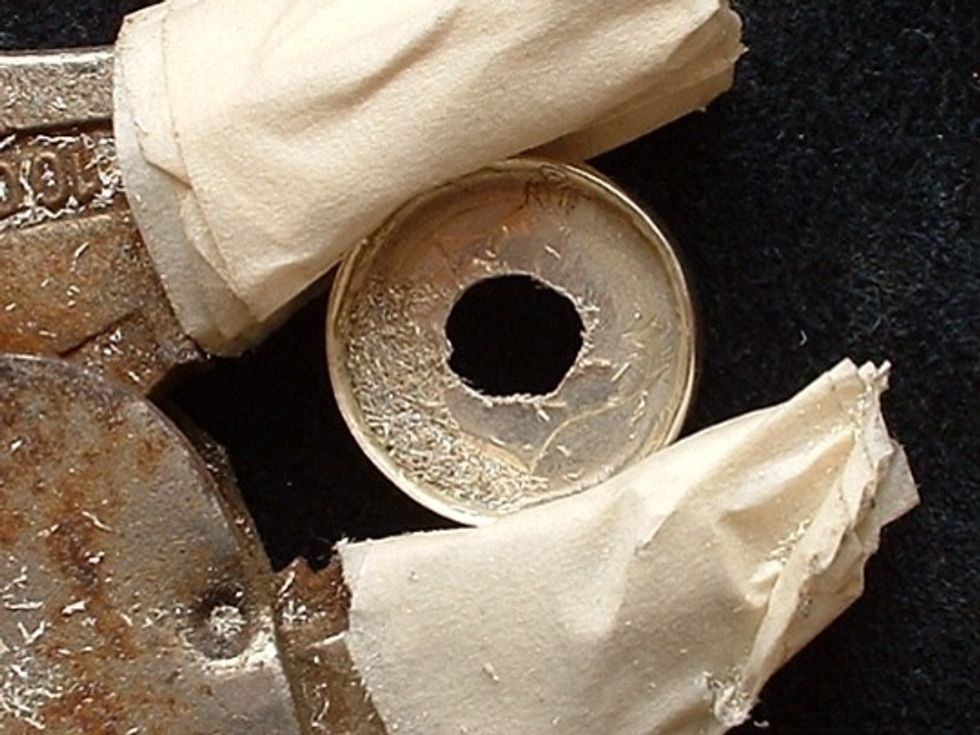 Drilling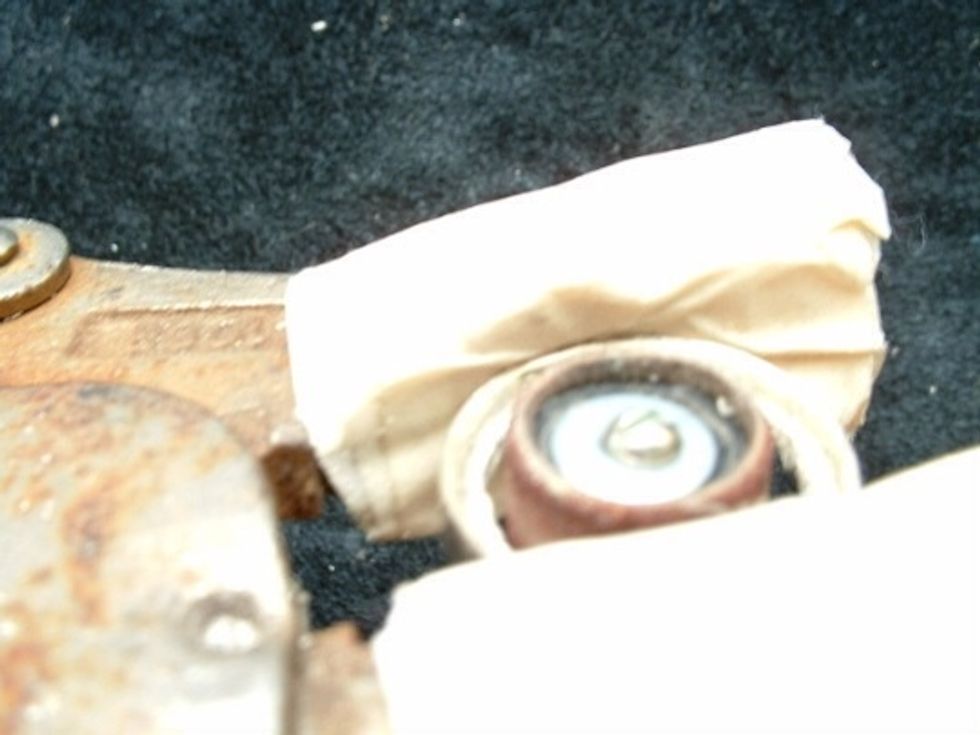 Sizing adjustment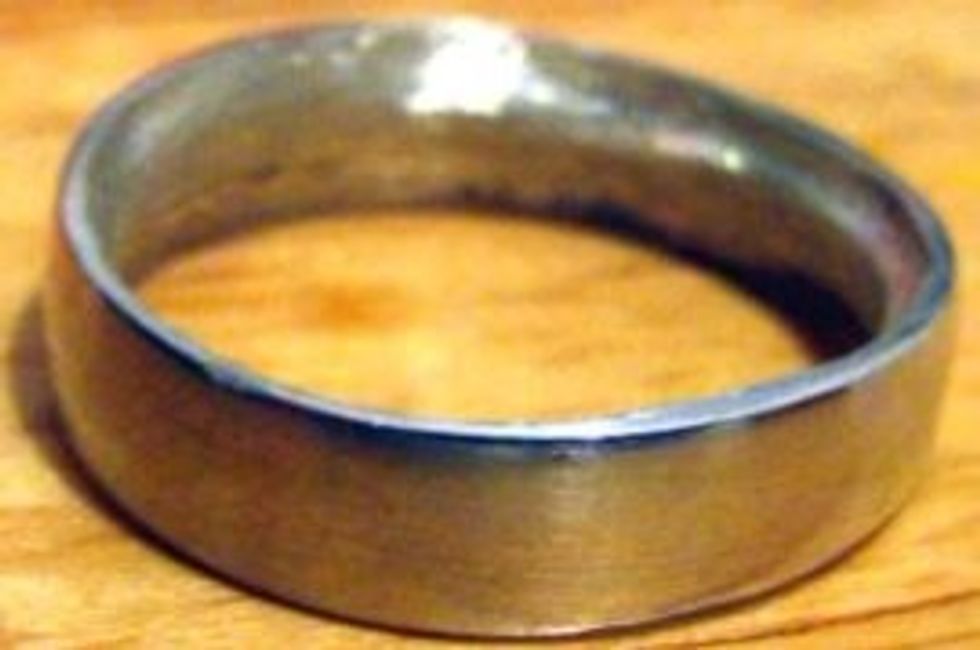 Widen the hole in the center with a Dremel tool or hand file. When it is wide enough to allow a Dremel sanding barrel, use it to clear out the rest of the ring opening until the inside is smooth.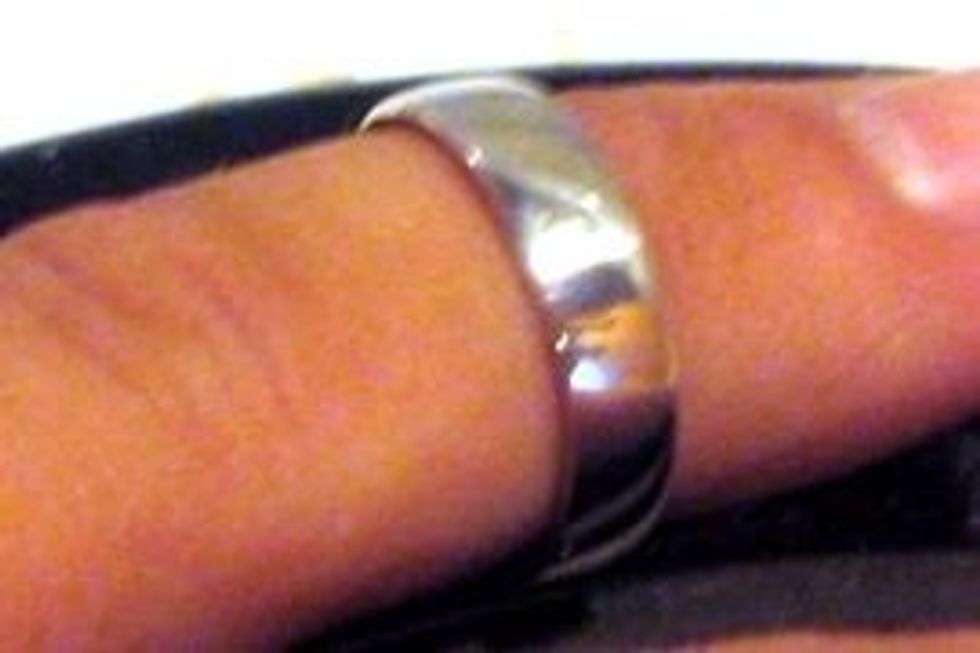 Wedge it back onto a big drill bit with some cloth for padding on the inside. Slowly spin the ring, this time on the polishing compound on a clean rag. Shortly after you will see it shine.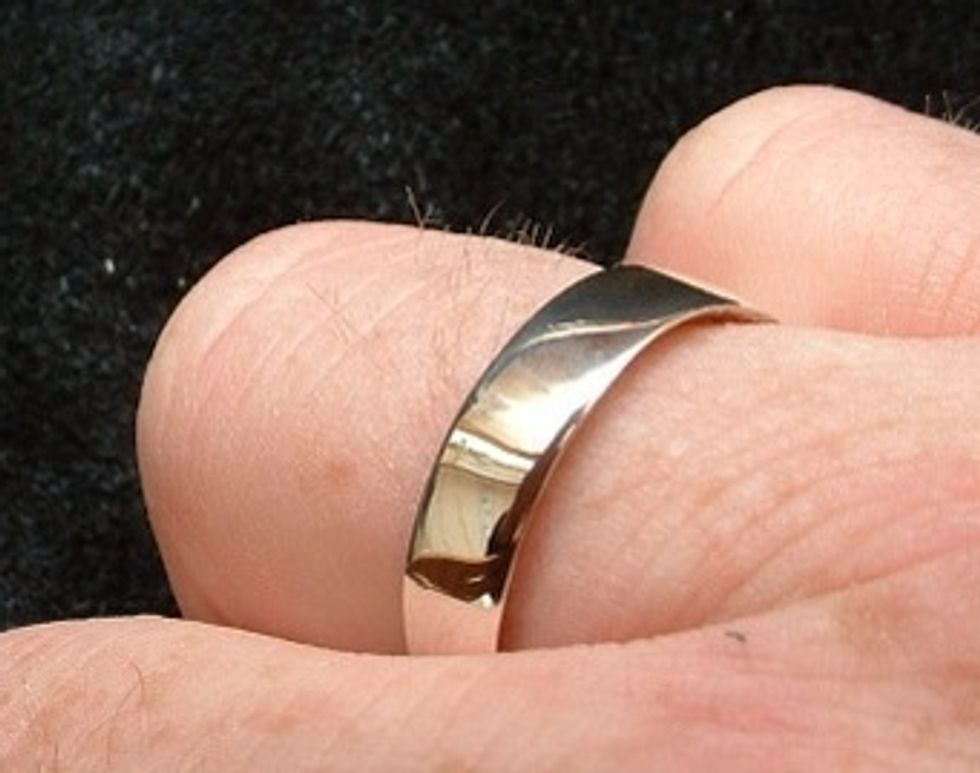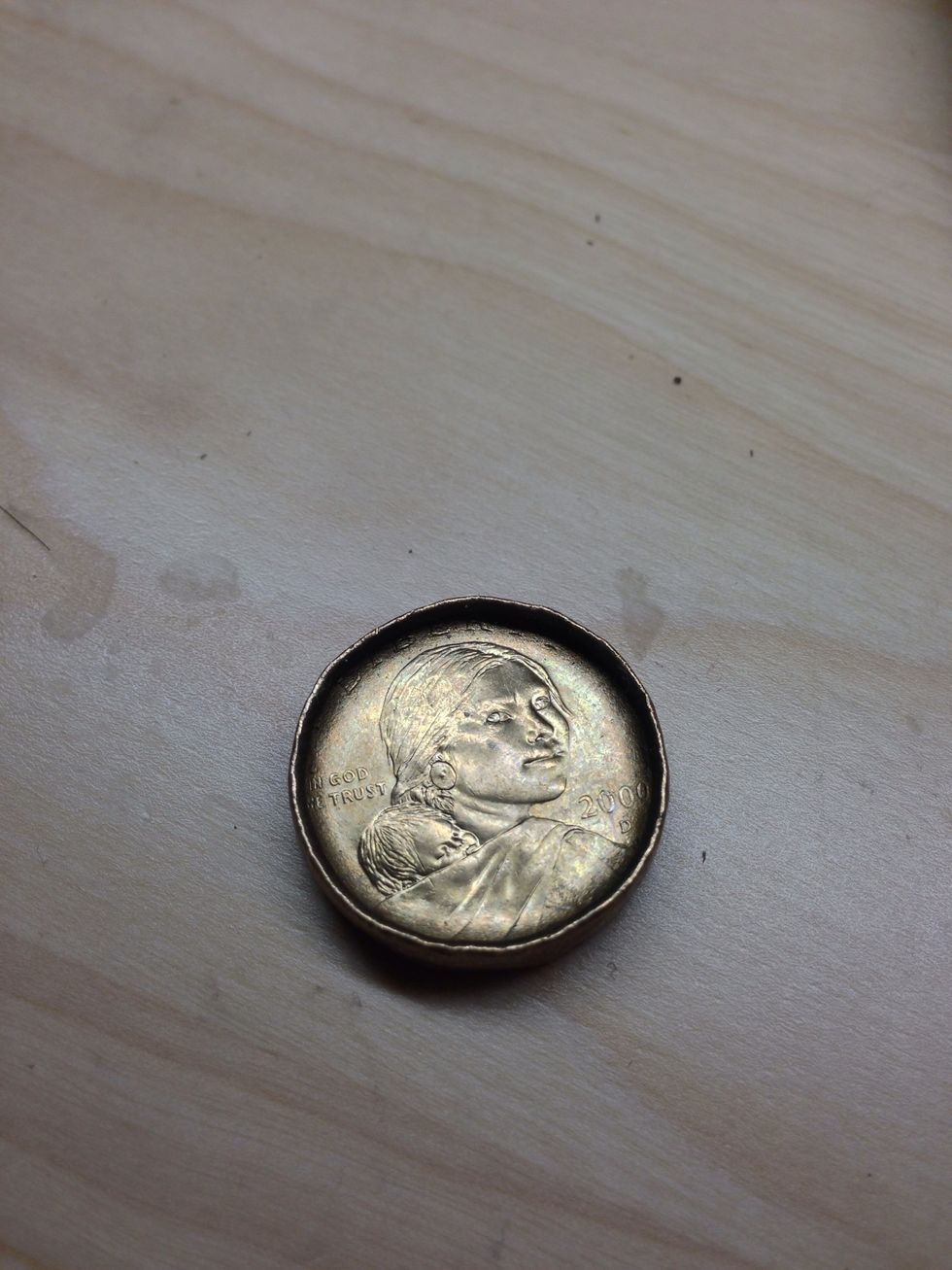 I have made a couple rings now with this general method. It's up to you to tweak my method according to what type of coin, sizing and etc. right now I am trying with a gold dollar coin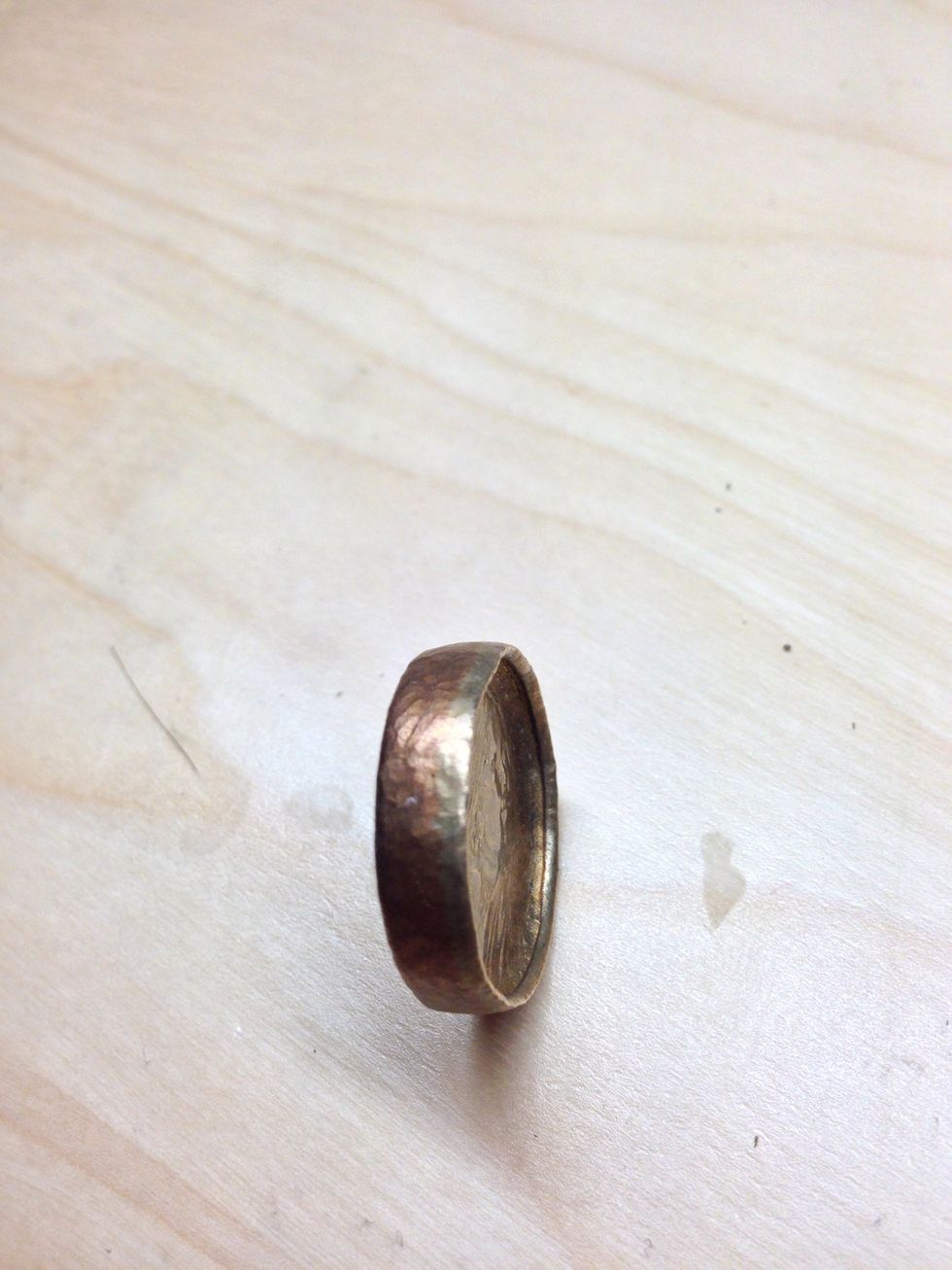 Notice the copper mixture.
Silver Coin (US quarters before 1964)
Small hammer
Drill or Dremel
200-1200 grit Sand paper
Safety glasses
Gloves
Vice grips
Some images are courtesy of wikihow