Make a Ridiculously Tasty Feta Garlic Lemon Thing
47
Chop the feta, garlic clove and lemon (organic uncoated). Add pepper.
Rosemary would've been nice but I didn't have any. 😅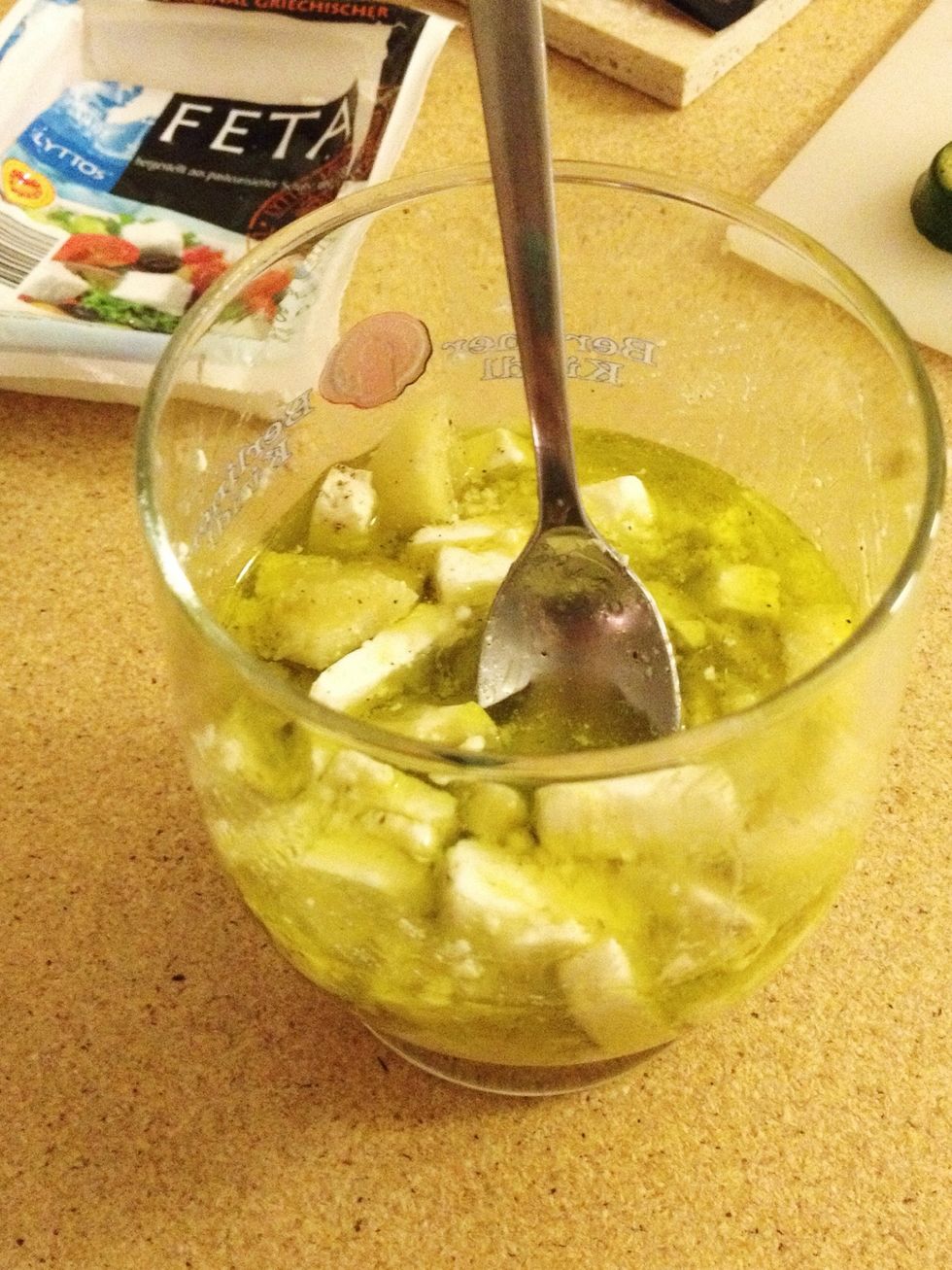 Put in a glass / cup / jar, mix and cover with olive oil. If you want it more zesty and less oily, use a bit less oil and add more lemon juice.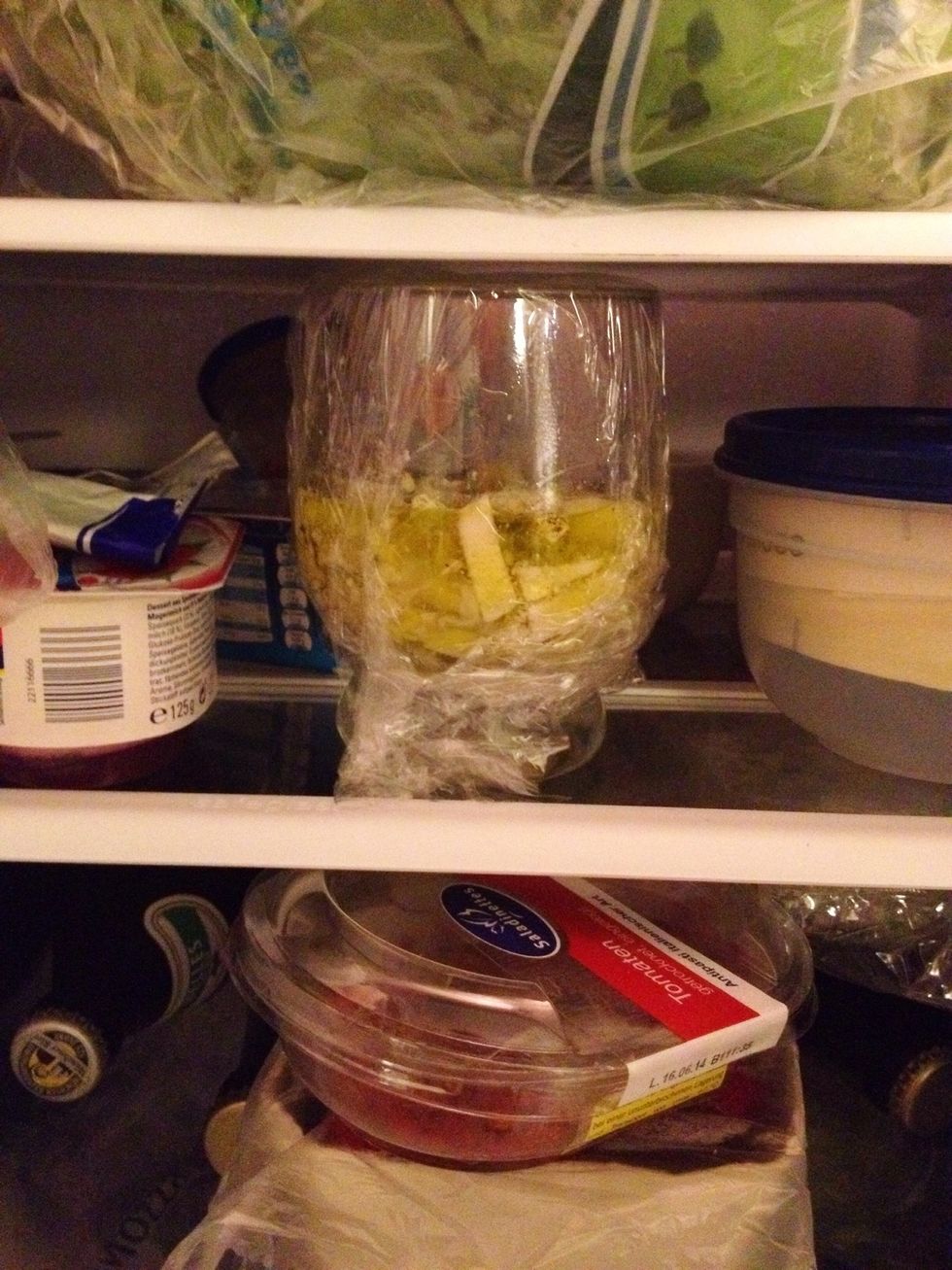 Cover it and leave it in the fridge for 3 days.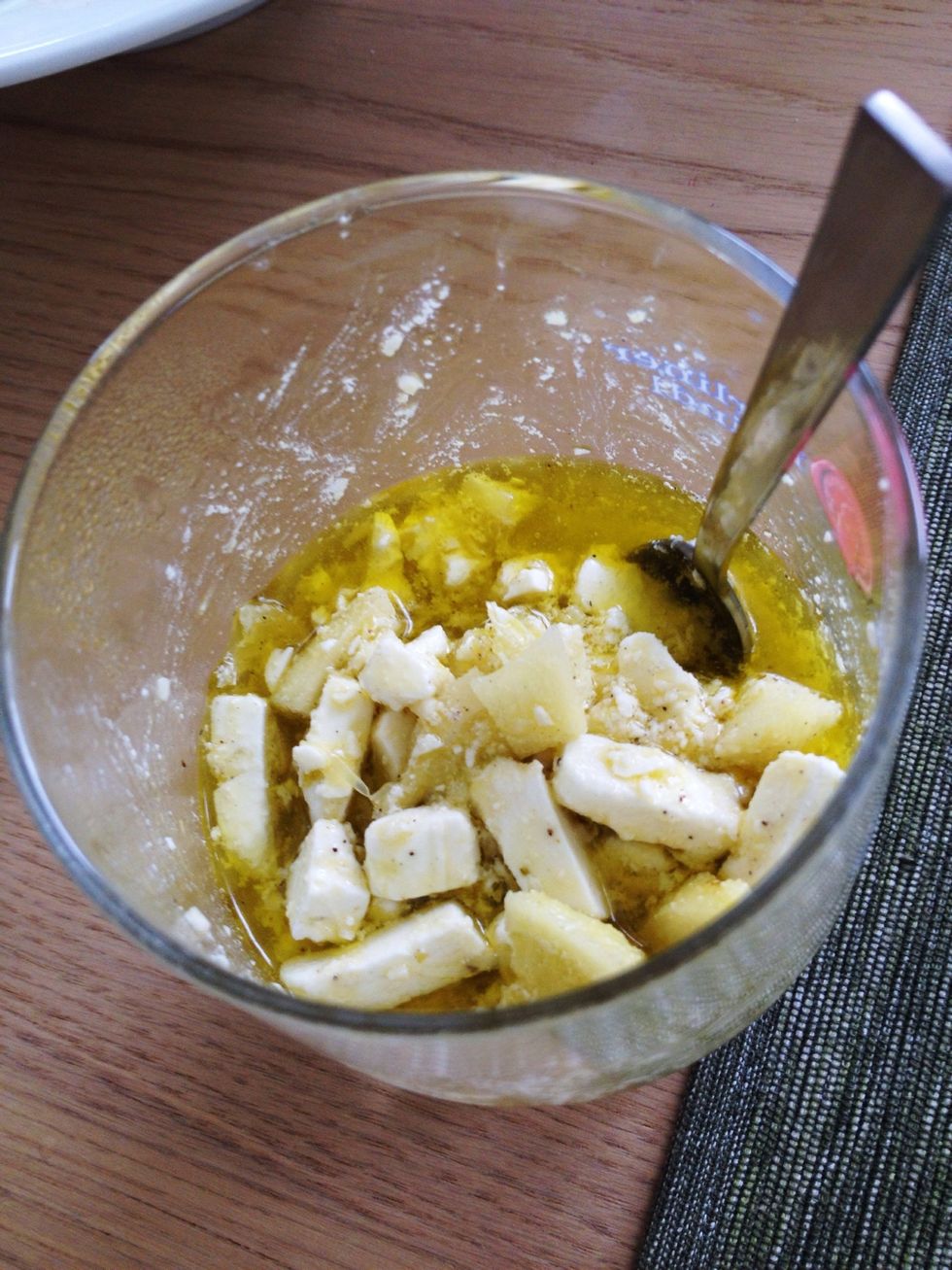 Trust me, it doesn't look like much but it's the most wonderful feta you'll ever taste. Tip: use any leftover oil for a salad dressing!
1.0 Garlic clove
1/2 Organic uncoated lemon
Olive oil
100.0g Feta cheese
Black pepper