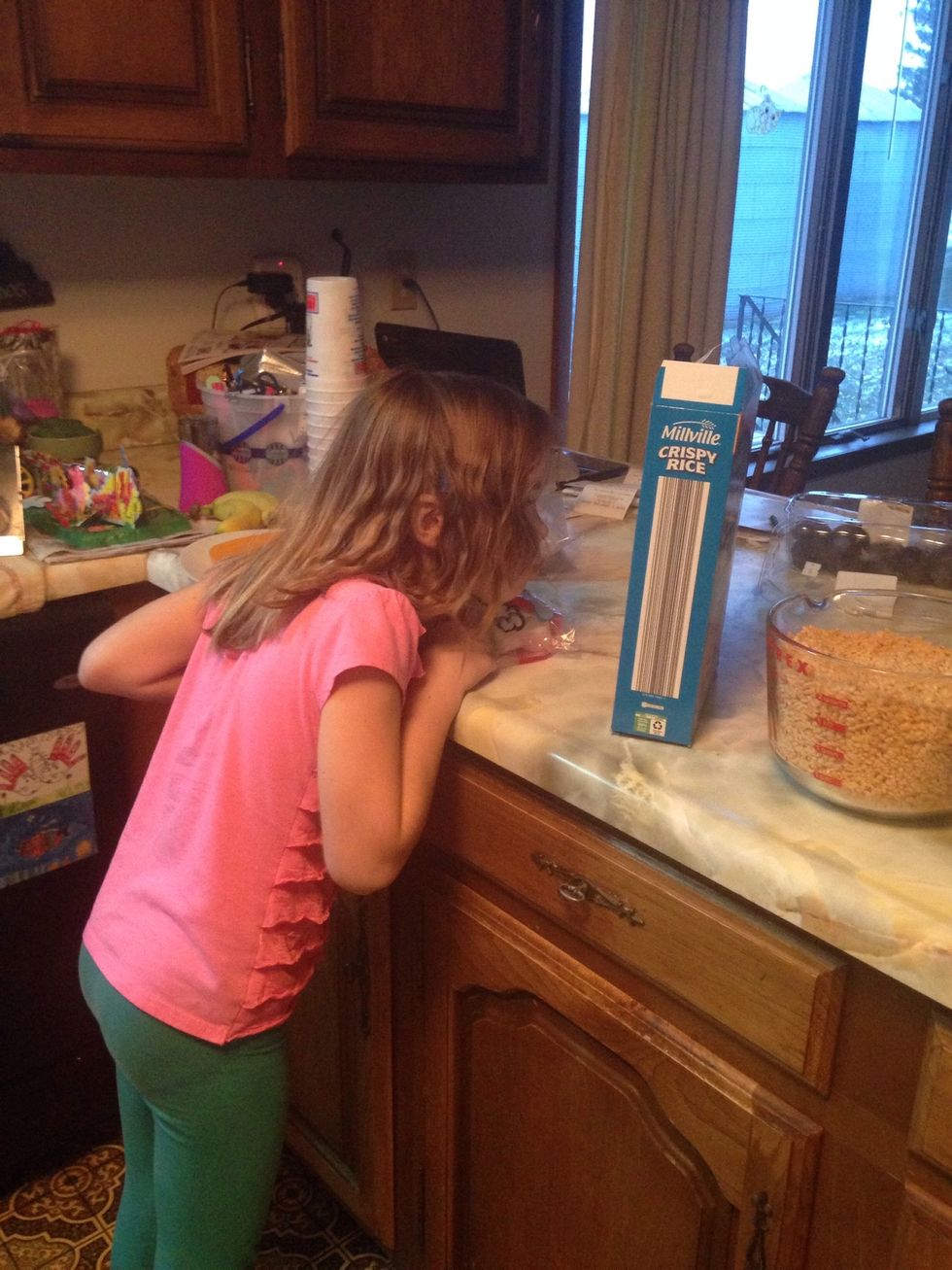 Double the recipe for rice crispy treats but read the box closely so u can make sure your mom is telling the truth about 80 marshmallows
Add the marshmallows to melted butter on the stove - you MUST leave the marshmallows on the counter across from the stove and bring them over in 2's 👞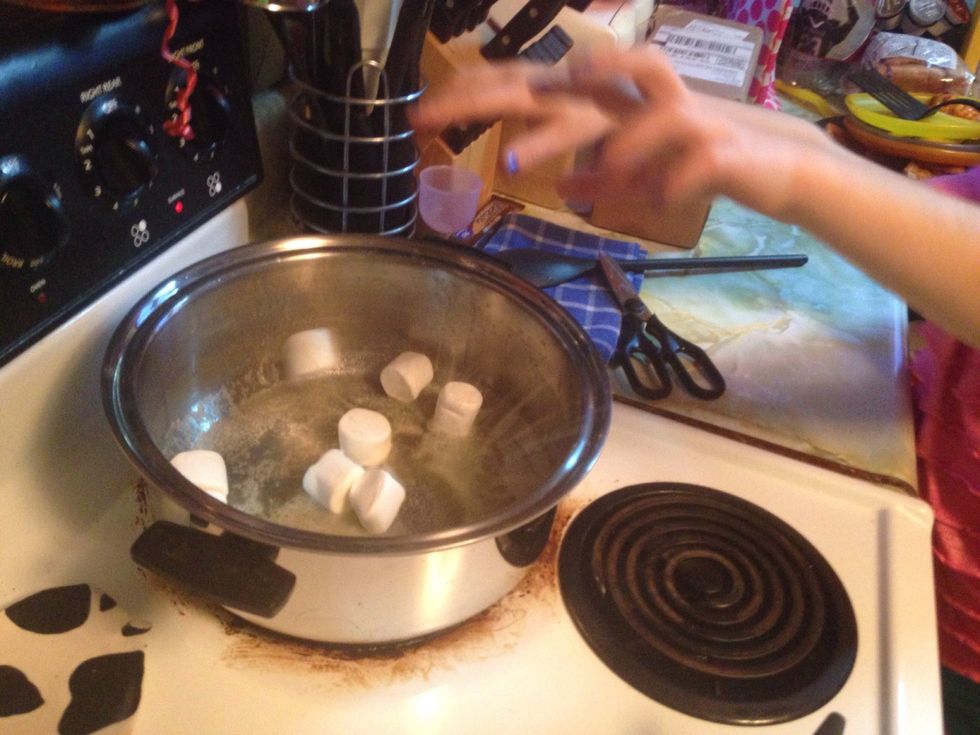 Continue adding the marshmallows by 2's - so you can practice counting by 2's - when you find out 2 open pkgs is not enough run downstairs to get leftovers from summer!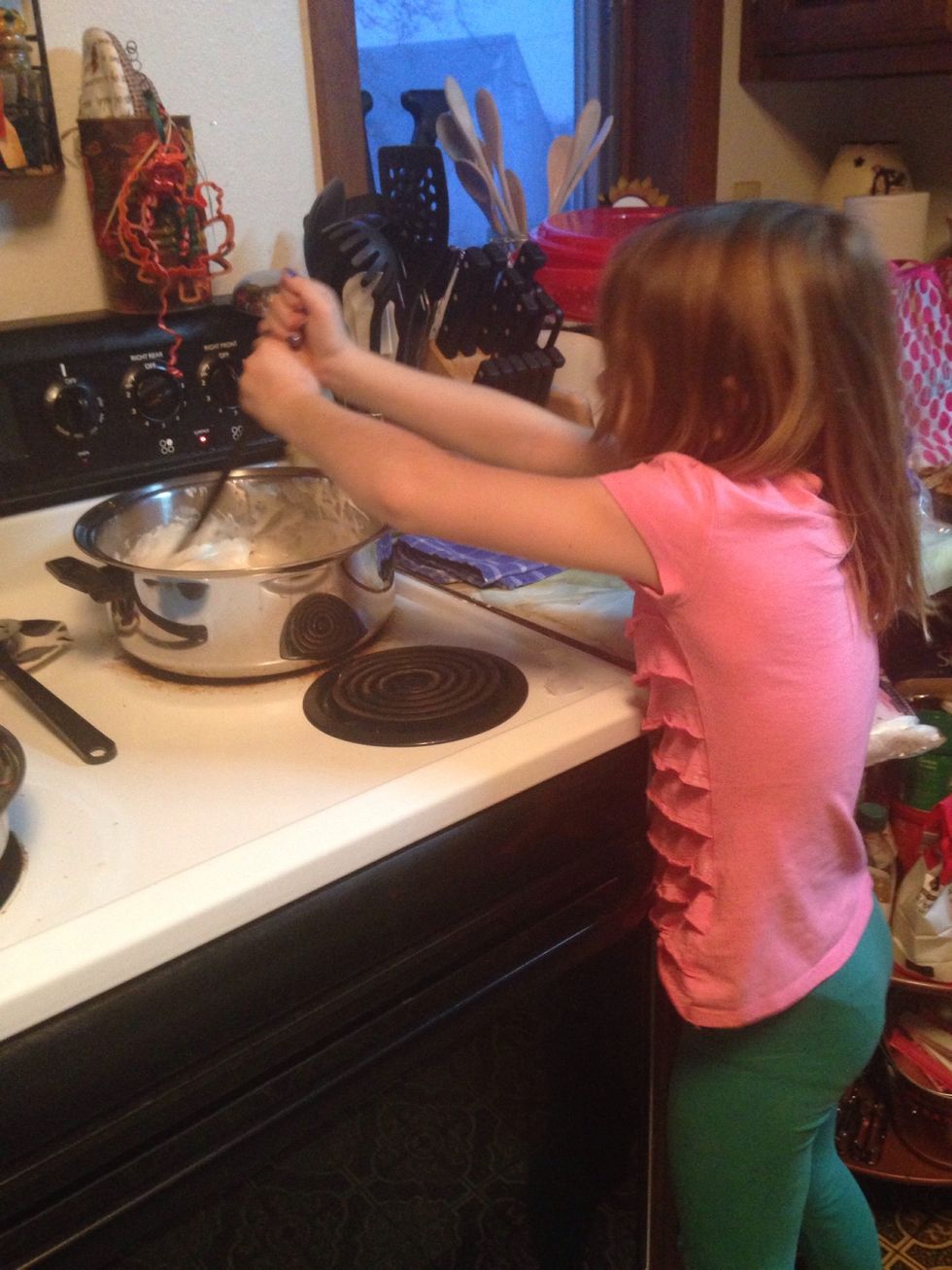 Stir the marshmallows and butter until melted - this takes awhile when you have to add 6 giant marshmallows your mom bought for S'mores because they looked fun (but really just made a mess)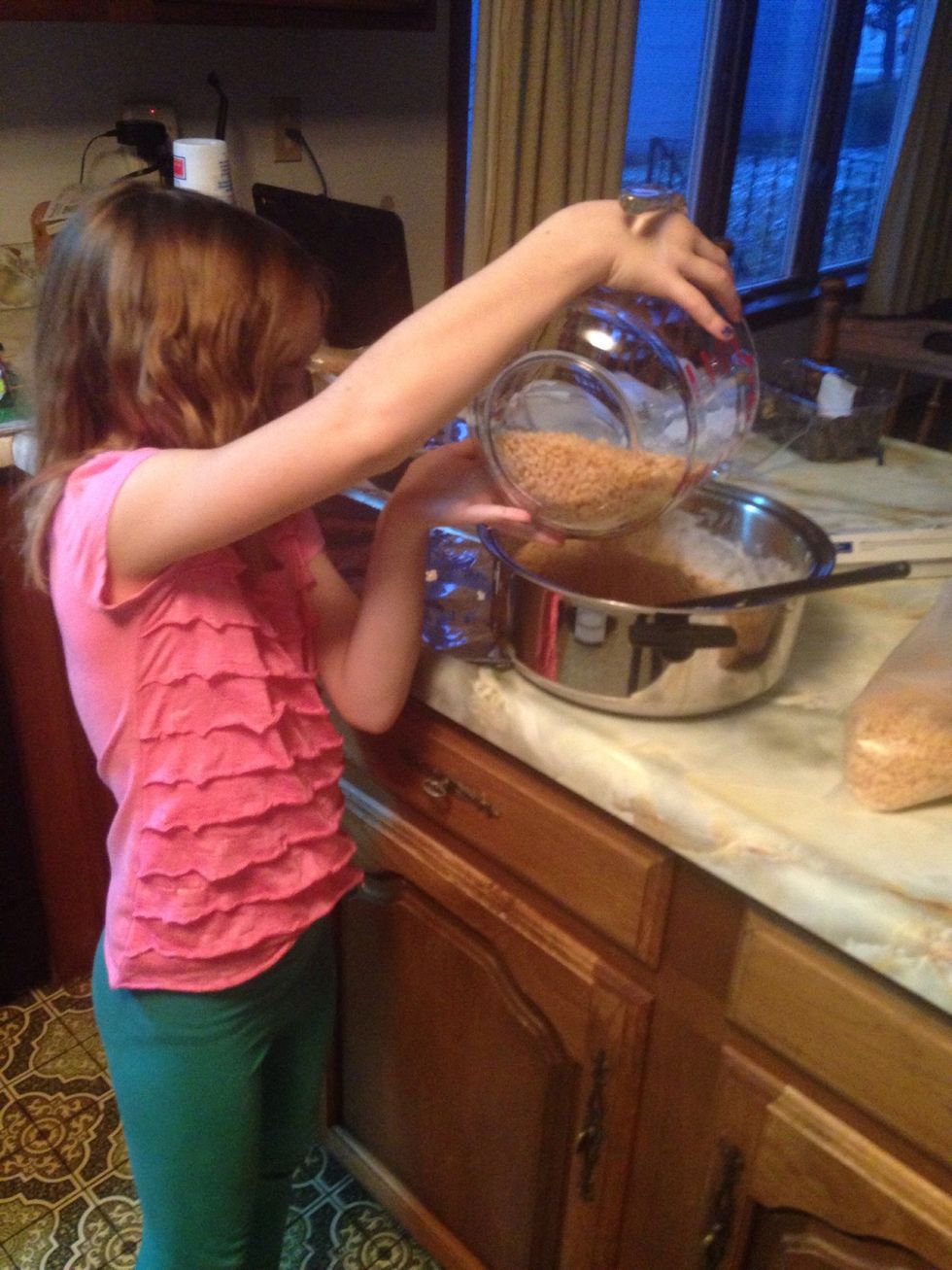 Pour the rice crispies into the melted butter and marshmallows to stir
Wow! This is a lot of crispies! Be sure to is your muscles 💪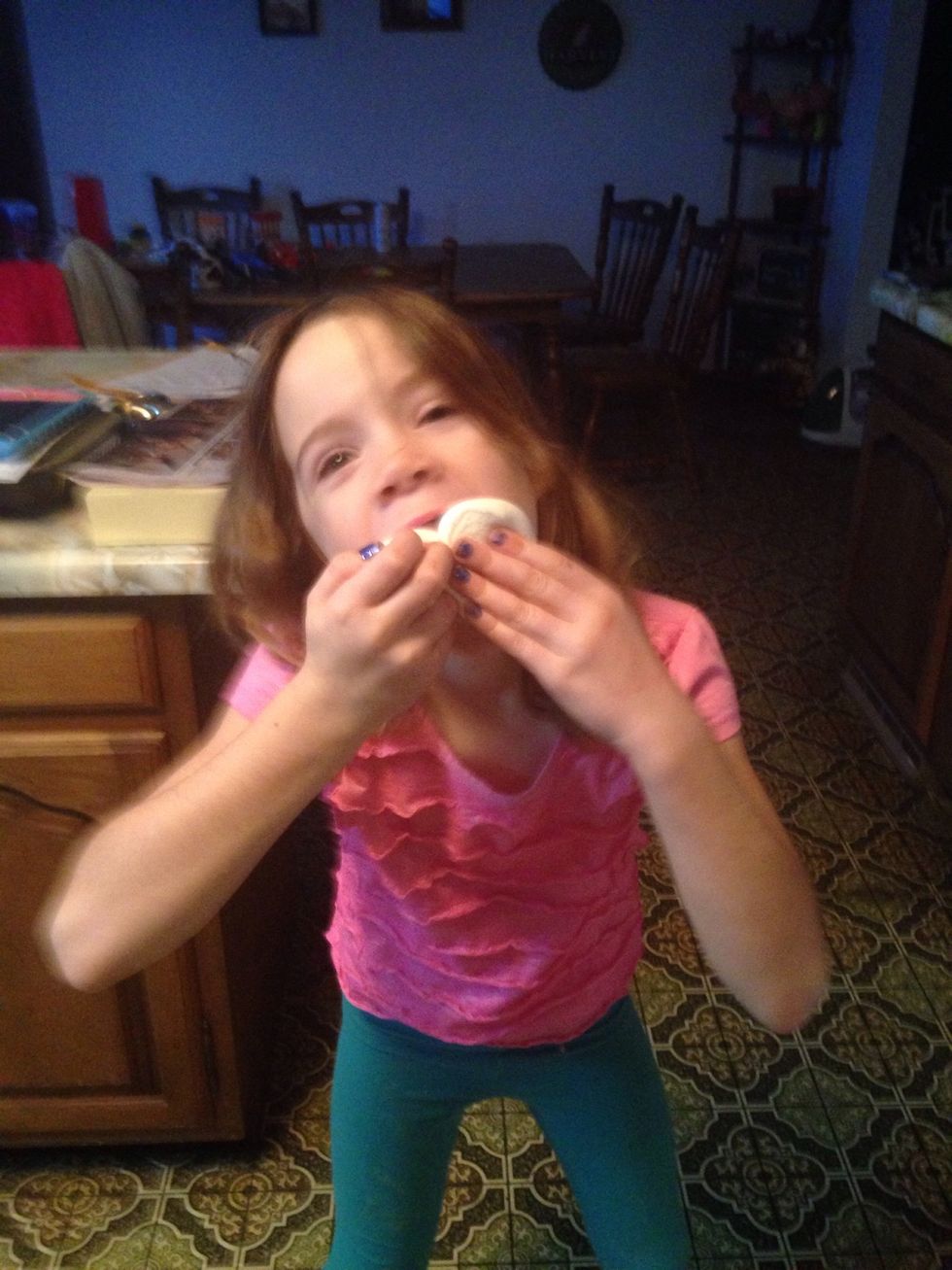 Wait for mixture to cool by telling your mom you can eat 2 giant marshmallows at a time and stuff them in your mouth.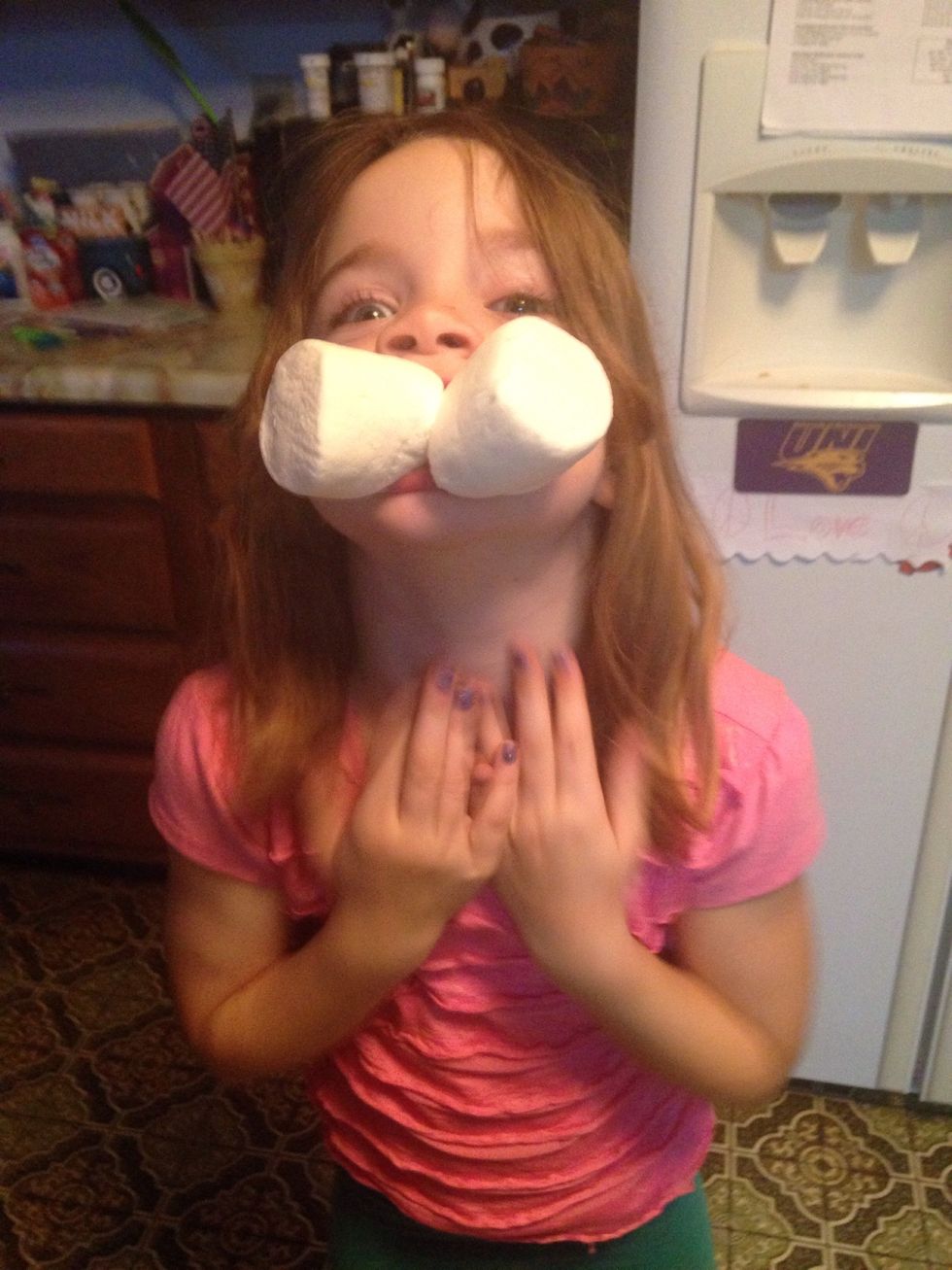 Oh wait - they popped back out!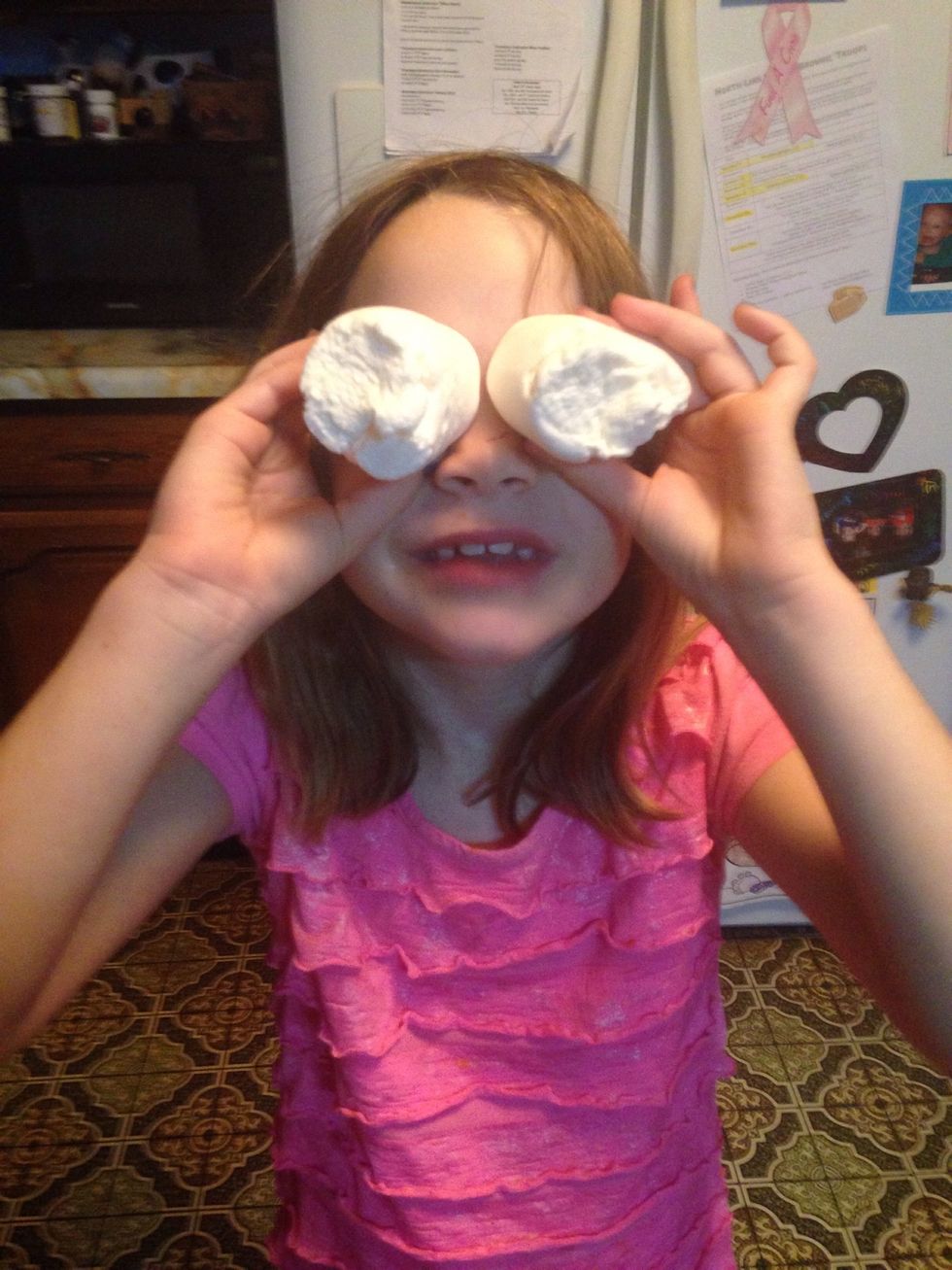 And now they make GIANT eyes! 👀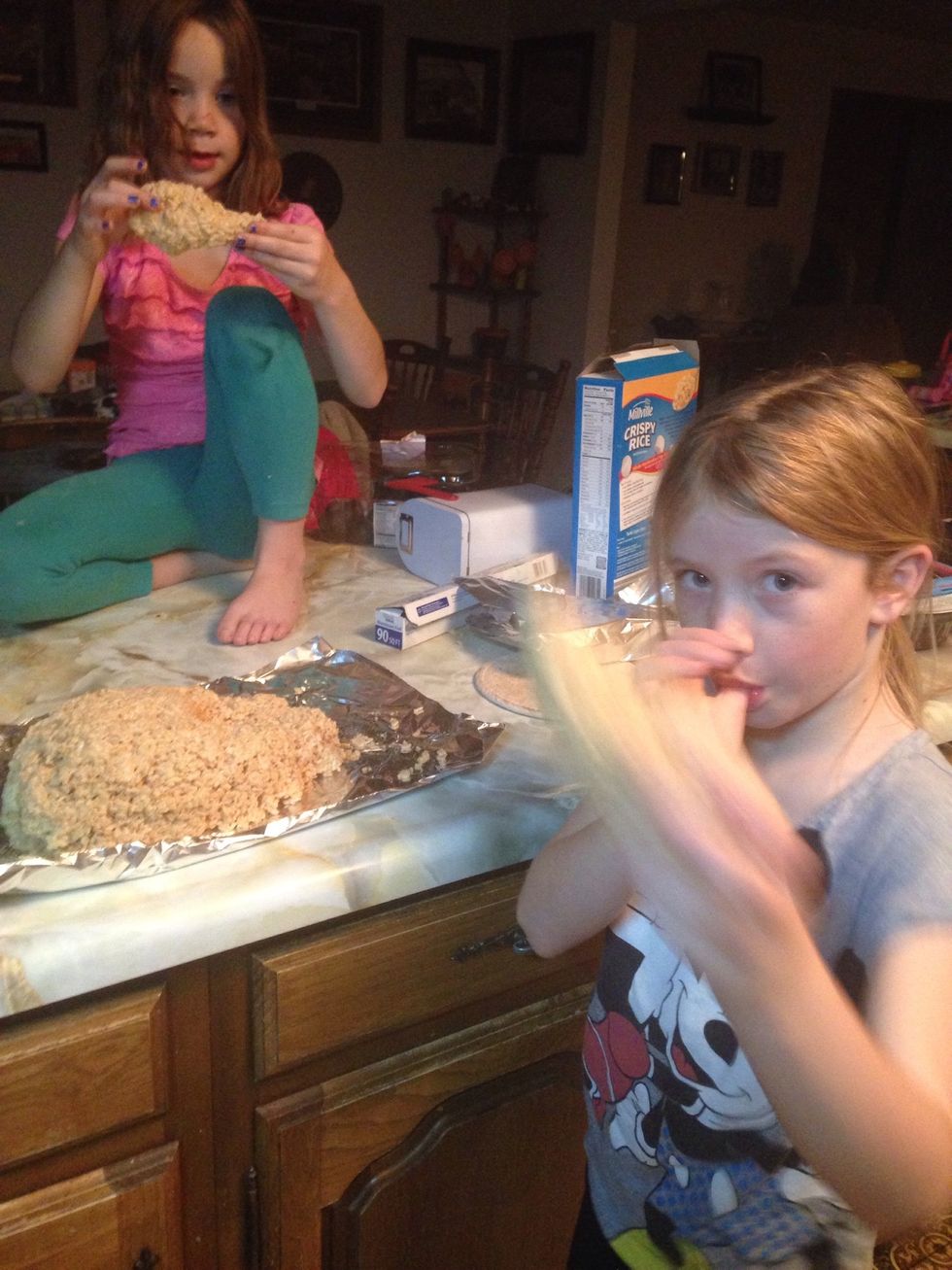 Pour the mixture on tin foil. Spray cooking spray on your fingers to help them not stick. Shape like a turkey with a hole for the stuffing & take some off to make legs. Hold them up so fast for mom!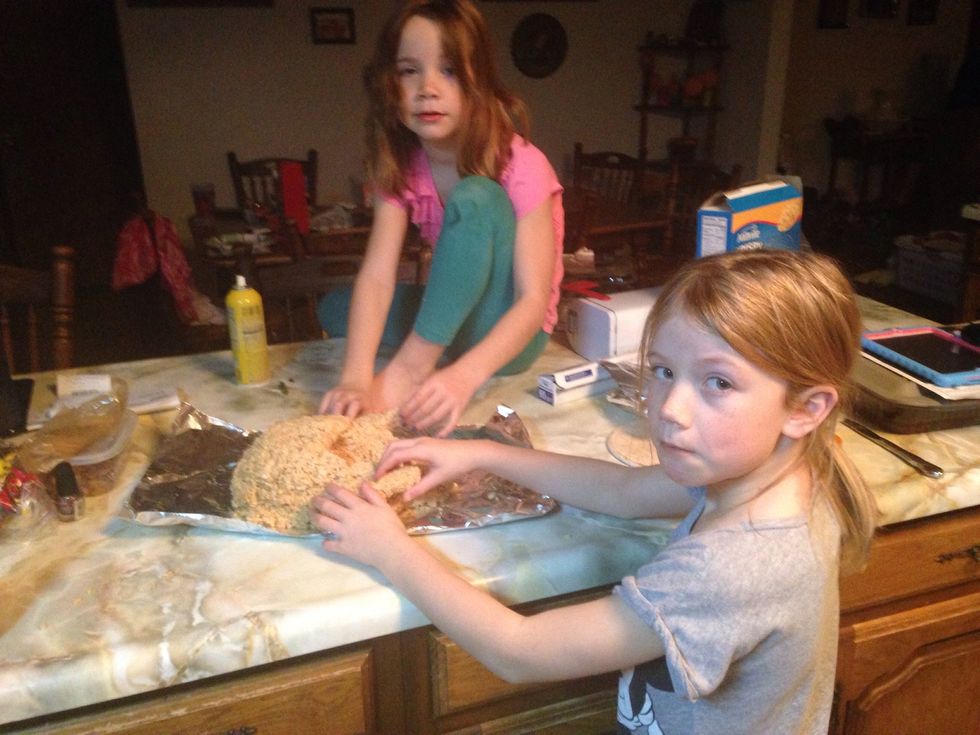 Mold the legs back on the turkey but stop to look at your crazy mom w/ the camera before you are done.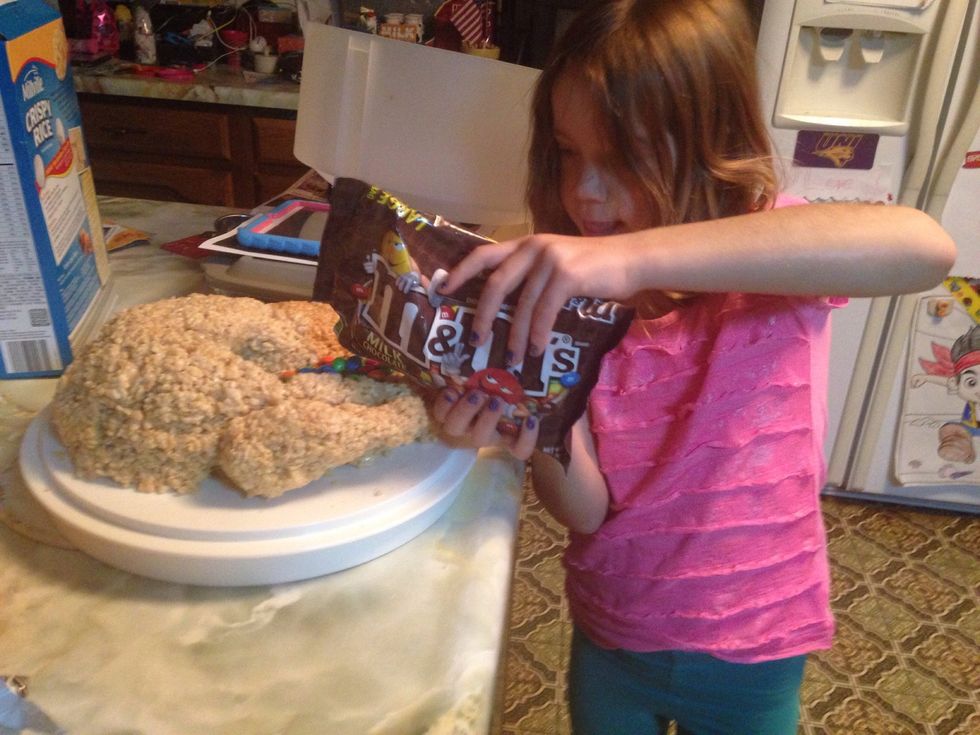 Poor the plain M&Ms into the hole of turkey
Poor the peanut M&Ms into the hole on the turkey and mix together.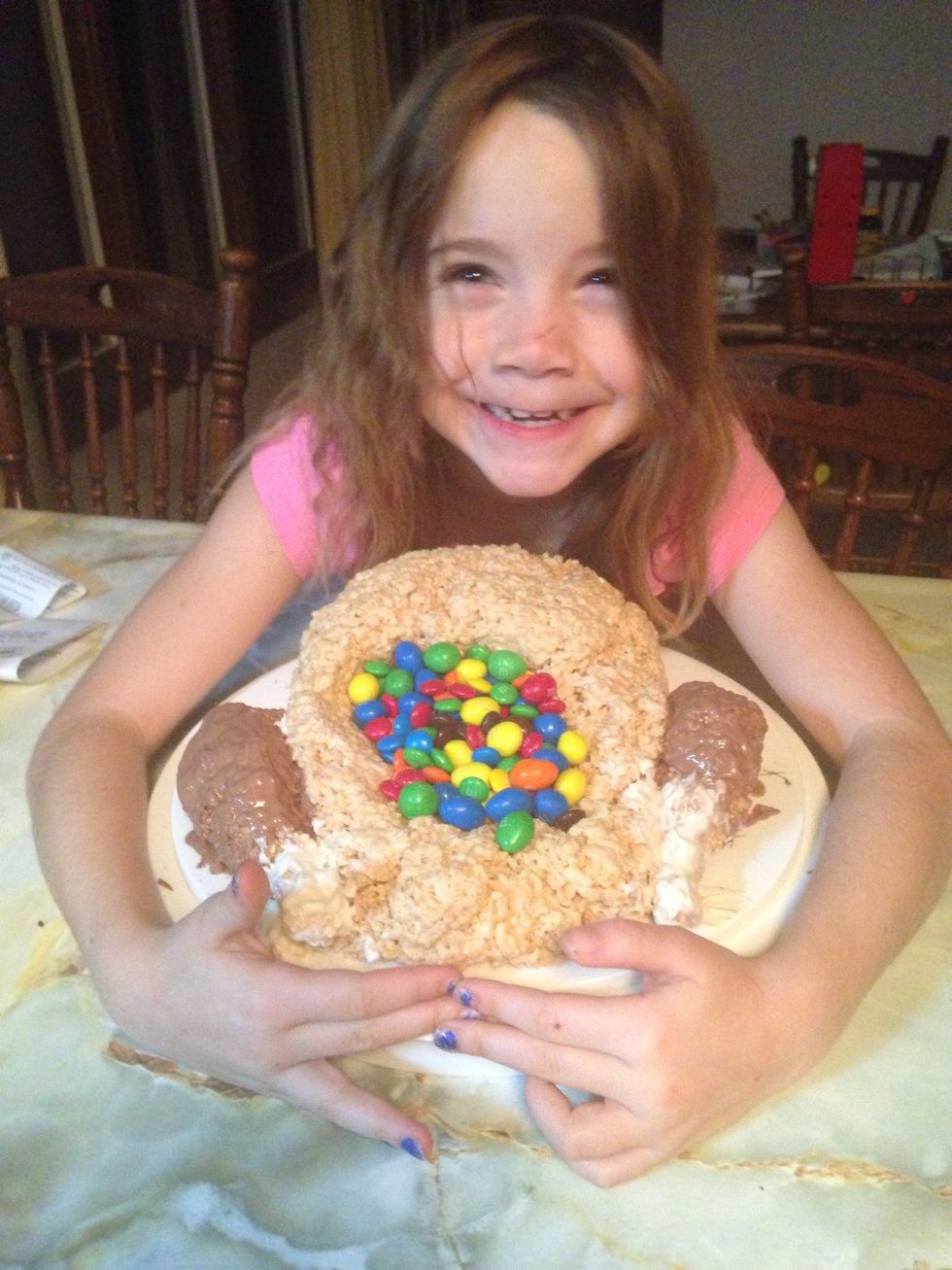 Decide to add to the turkey legs and cover w/ melted chocolate and white almond bark even though your 6 year old said it looked just fine before! But she was still willing to smile for the pic📷
Pretend like you are eating it all before you take to share with family on turkey day! 🍗
12.0c Rice crispies
80.0 Marshmallow
6.0Tbsp Butter
2.0c M & M
2.0 Almond Bark
Giggles
Melissa Kane
I am a mom, farm wife, and teacher. I love to create things and I recently started blogging about life on our family owned dairy farm & living life w/ PPD!