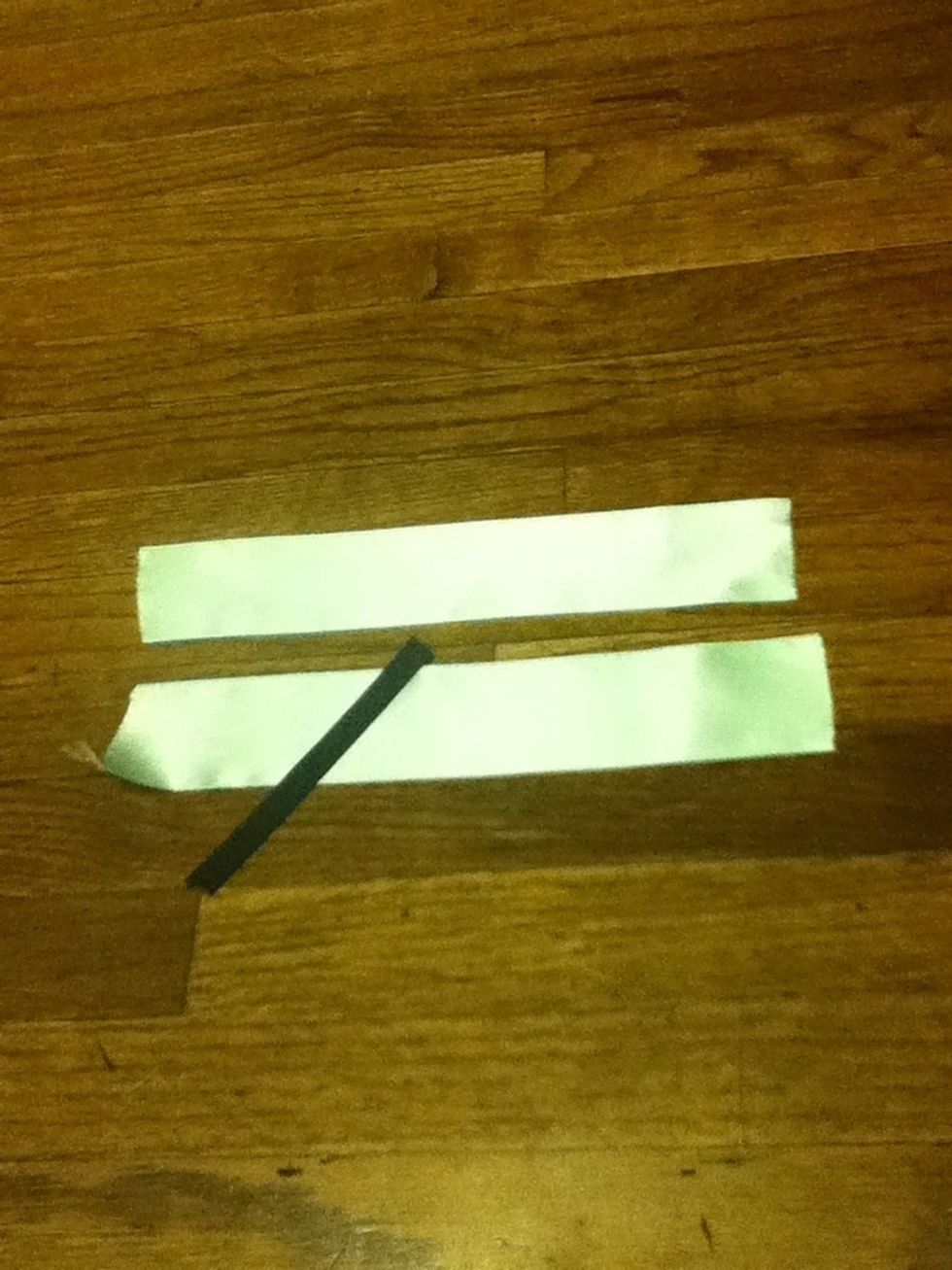 Cut the larger ribbon in half to make two 8 inch strips.
Hot seal the ends. This step is to secure the ends and so it's easier to make the bow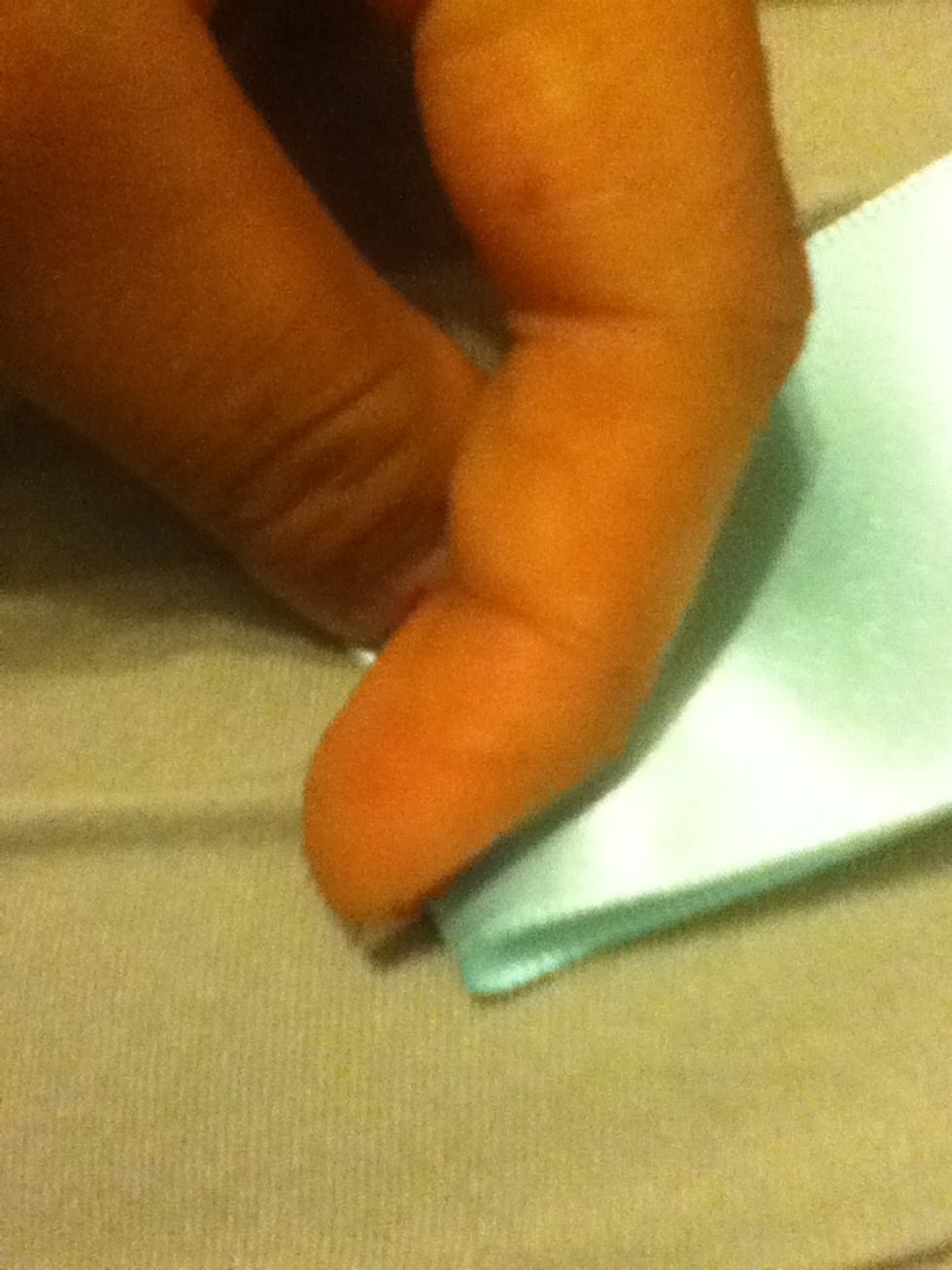 Fold each larger strip in half and press at he center to make your crease, this is for the gluing step.
It is now folded do it to both ribbon pieces.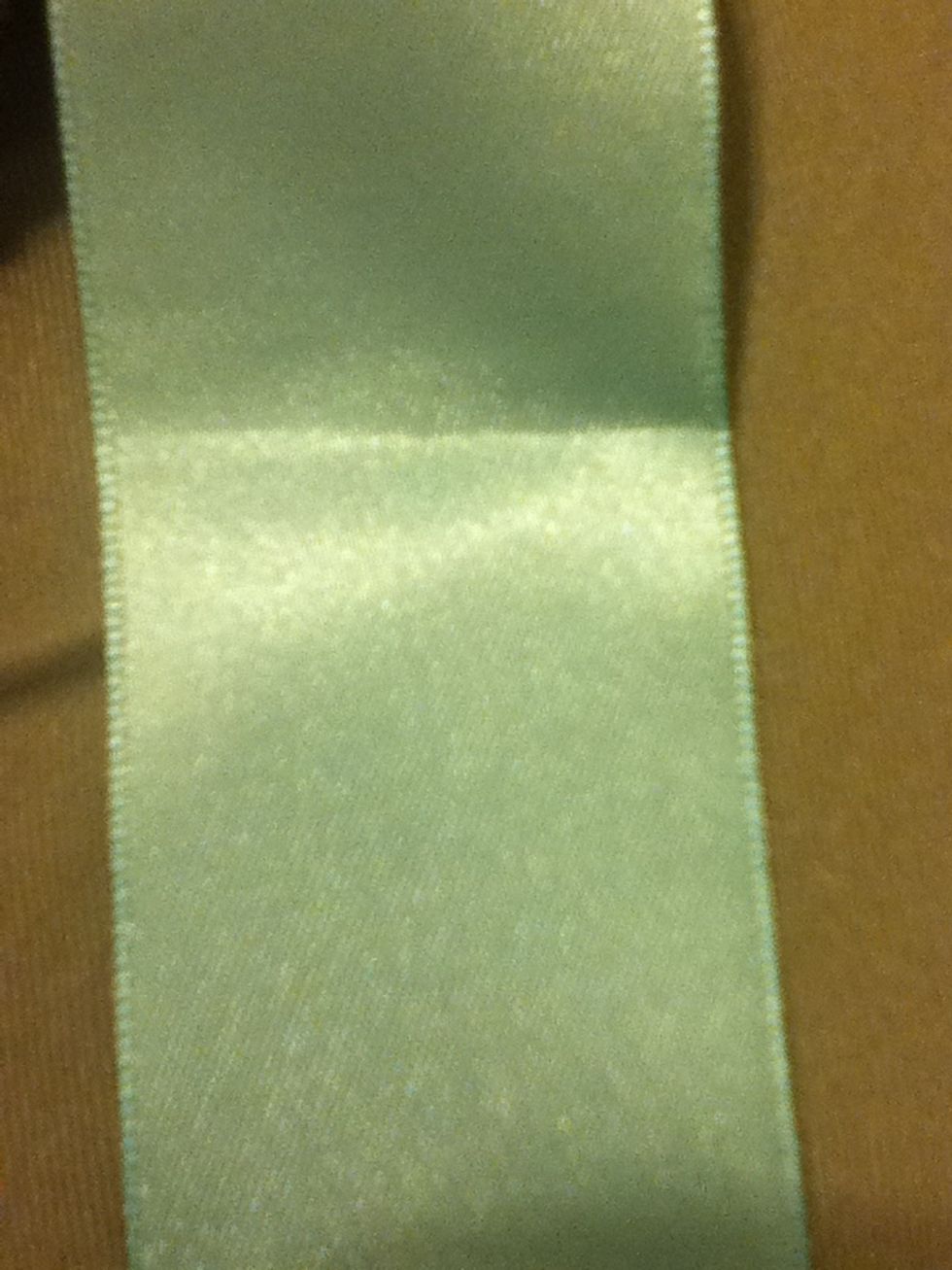 See the crease?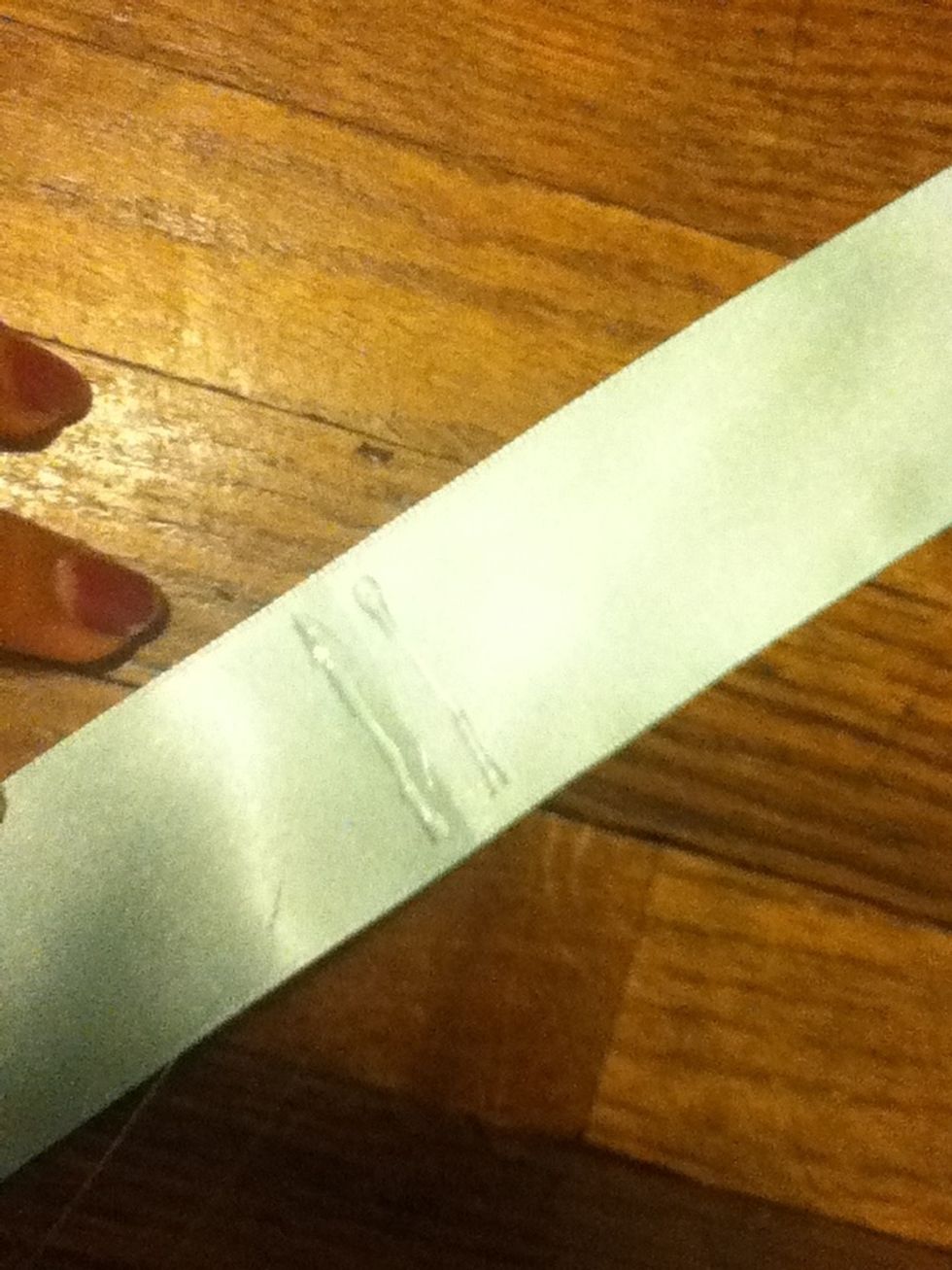 Now place hot glue on either side of the crease and this is where you're going to place the ends. ( this could be a one step or two step move you can put glue twice at once or one side at a time)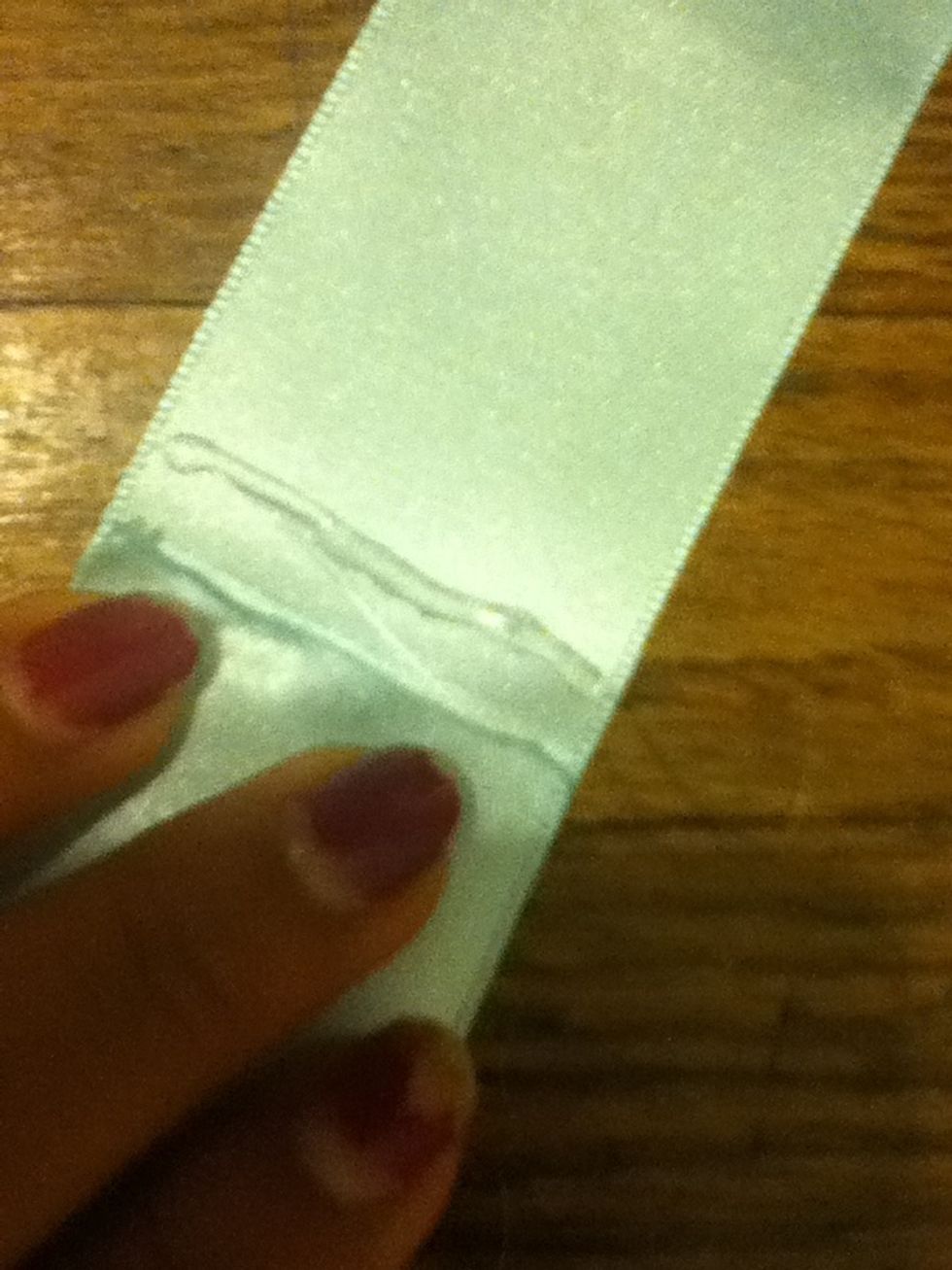 This is the glue up close. If your doing this a one step move then remember to put the edges on fast before the glue dries.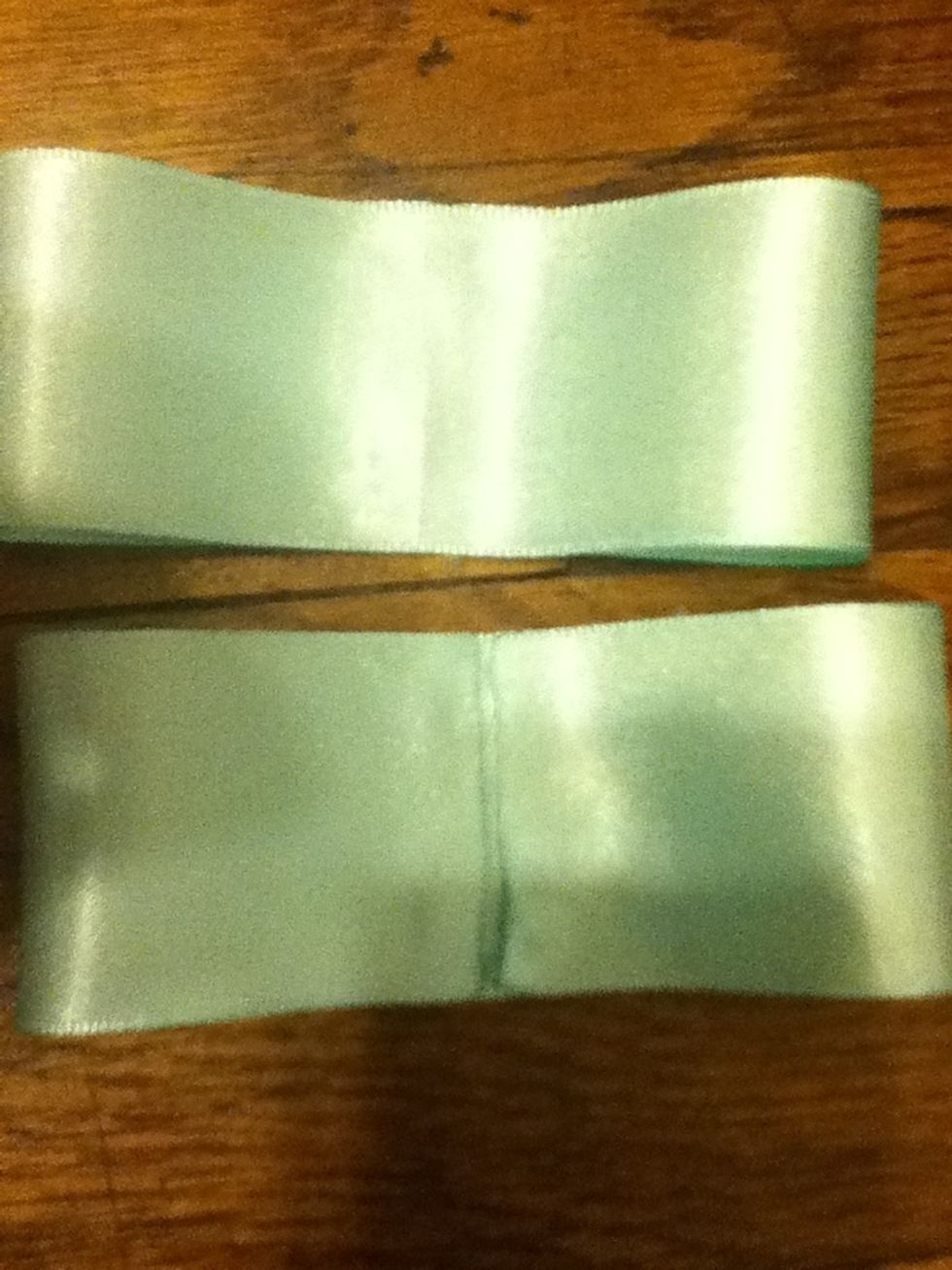 When you put the sides to the middle this is how they look this is side "B".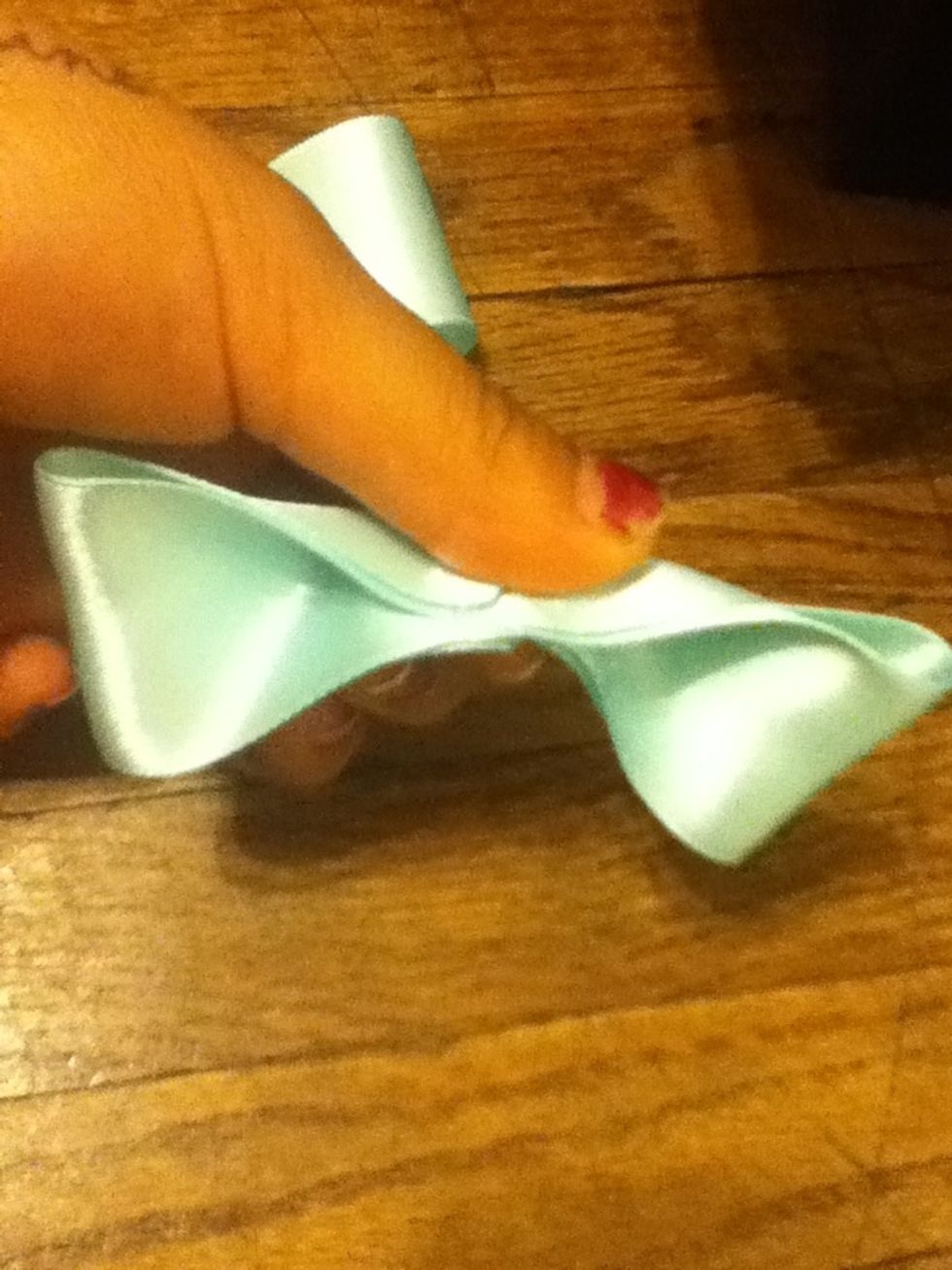 Fold the bow on the middle to make a crease, side B is facing the world and side A would be the one facing the inside of the bow.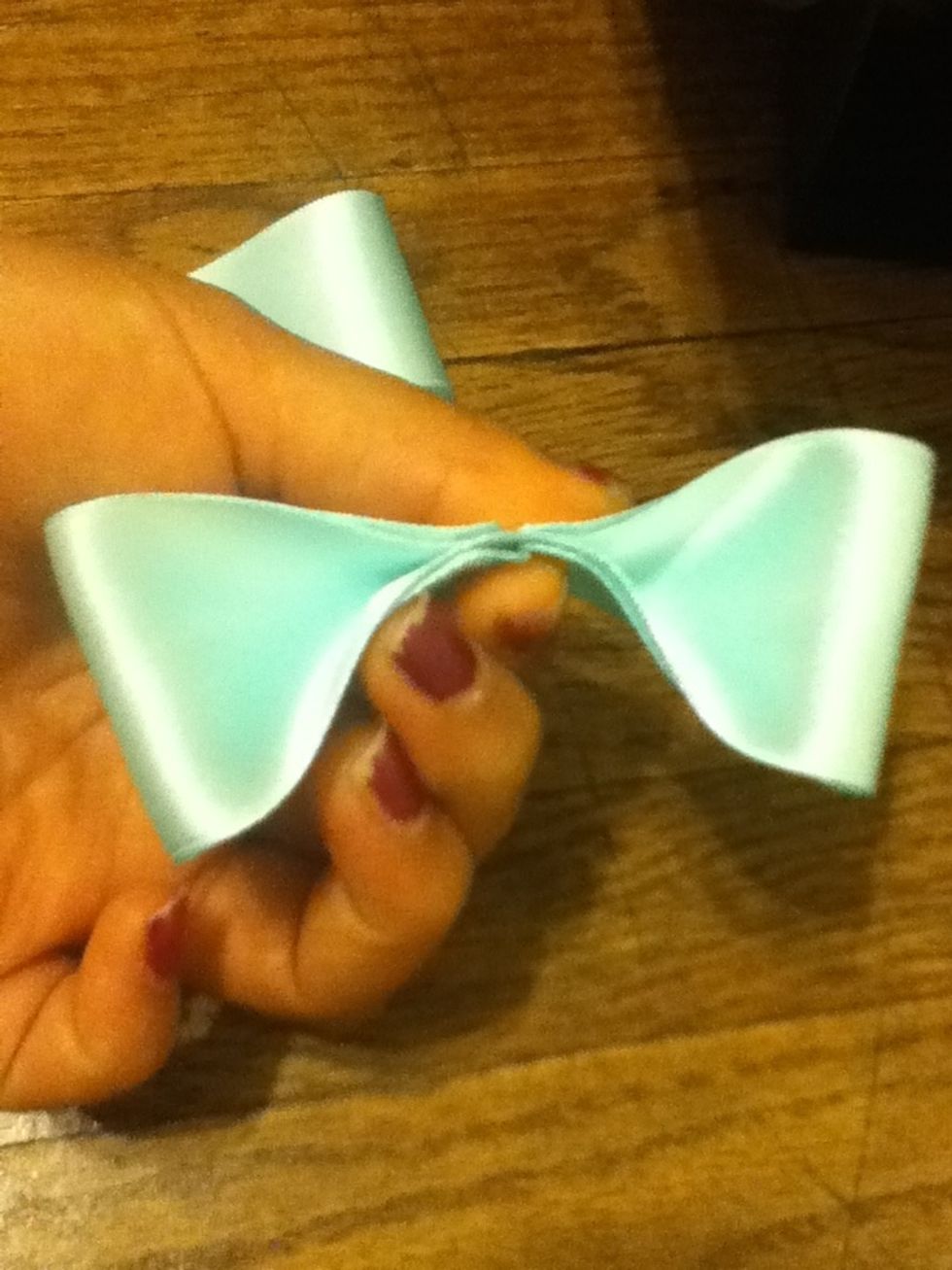 Do it to both of them and if you place it facing up while holding it this is what it looks like.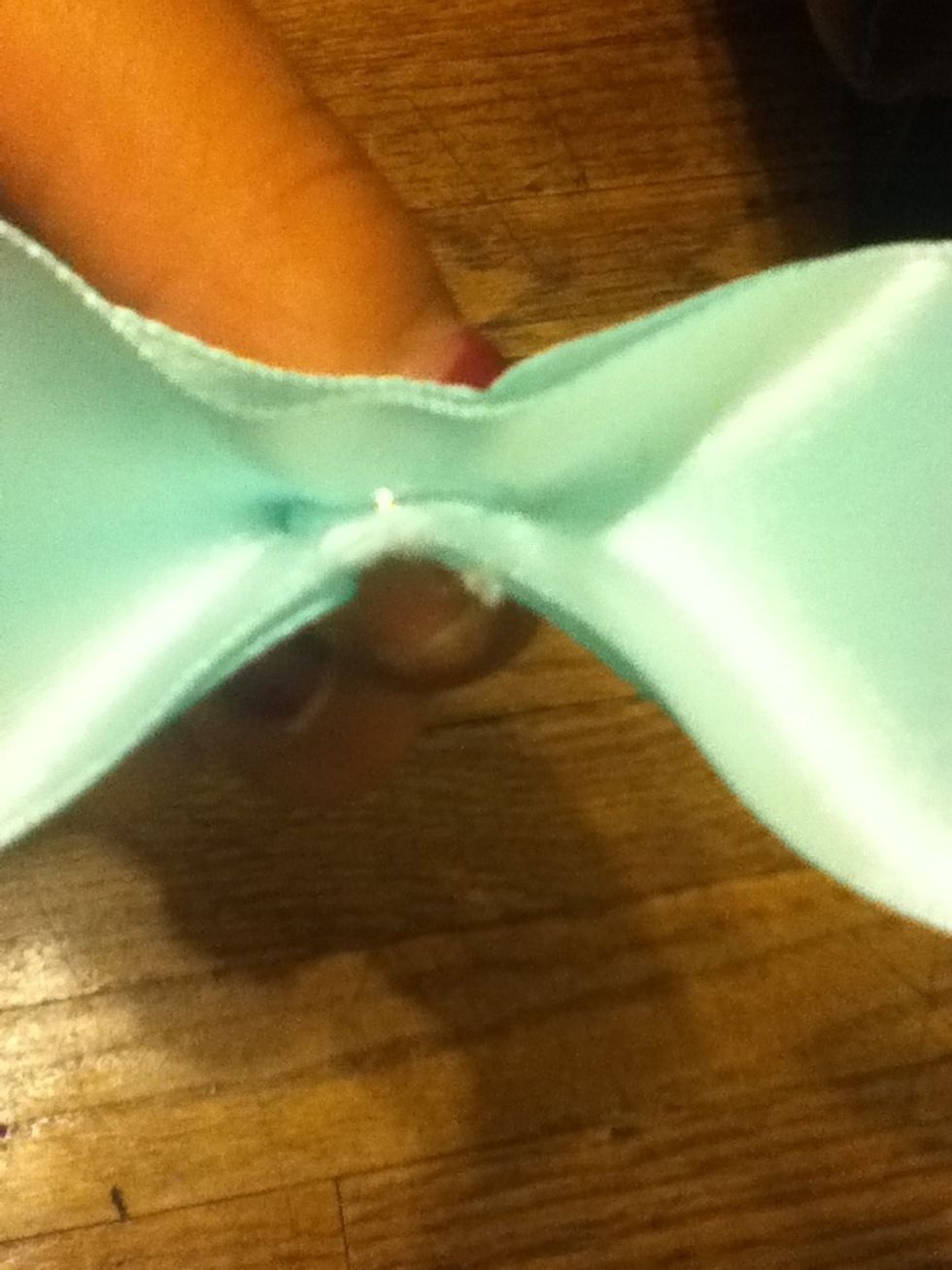 You're gonna put a dollop of glue in the middle without it getting on the edges and press until the glue dries (approximately 5 seconds).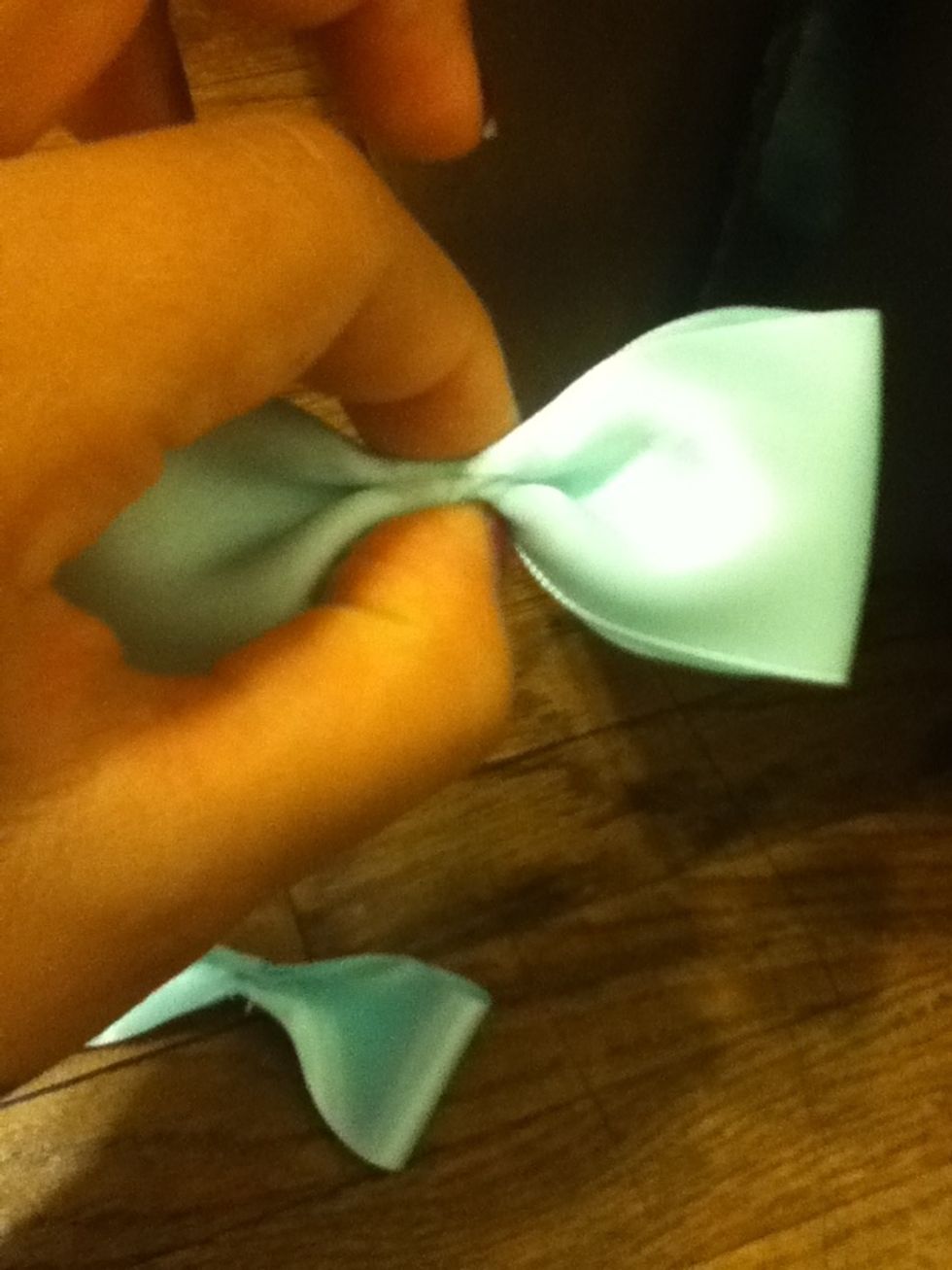 Now this is tricky...push the edges backward still folding at the length of the bow and this is how it ends up while holding it.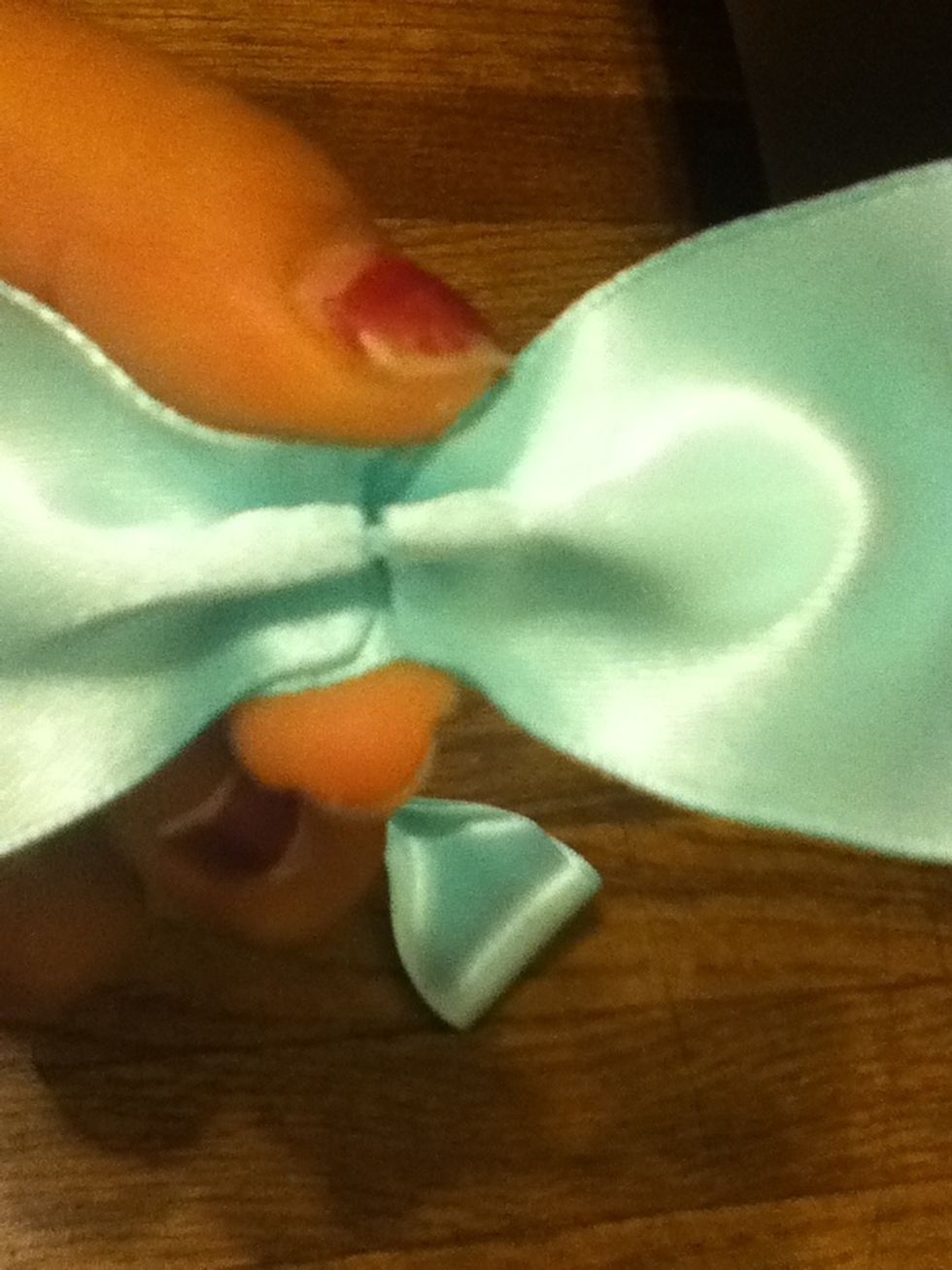 If you turn it around this is what it looks like an you're going to place a dollop of glue on the inside of the creases.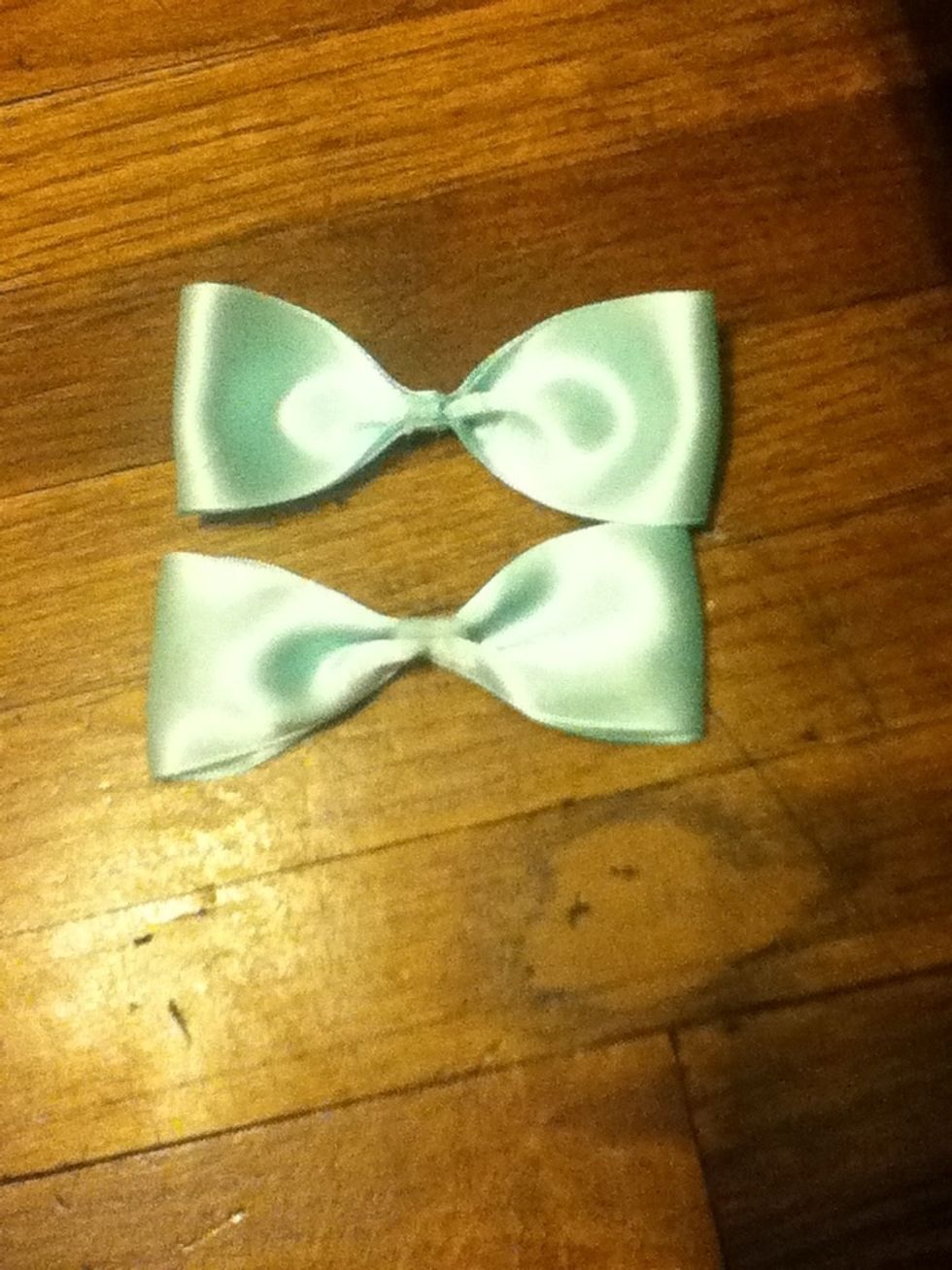 The glue has dried an remember to repeat the steps twice with both of the pieces of thicker ribbon. This is how they will end up the top is right side down and the bottom one is right side up.
You are going to be holding them together in the middle and you will be placing glue in the middle of the "almost there" bow to connect them to each other.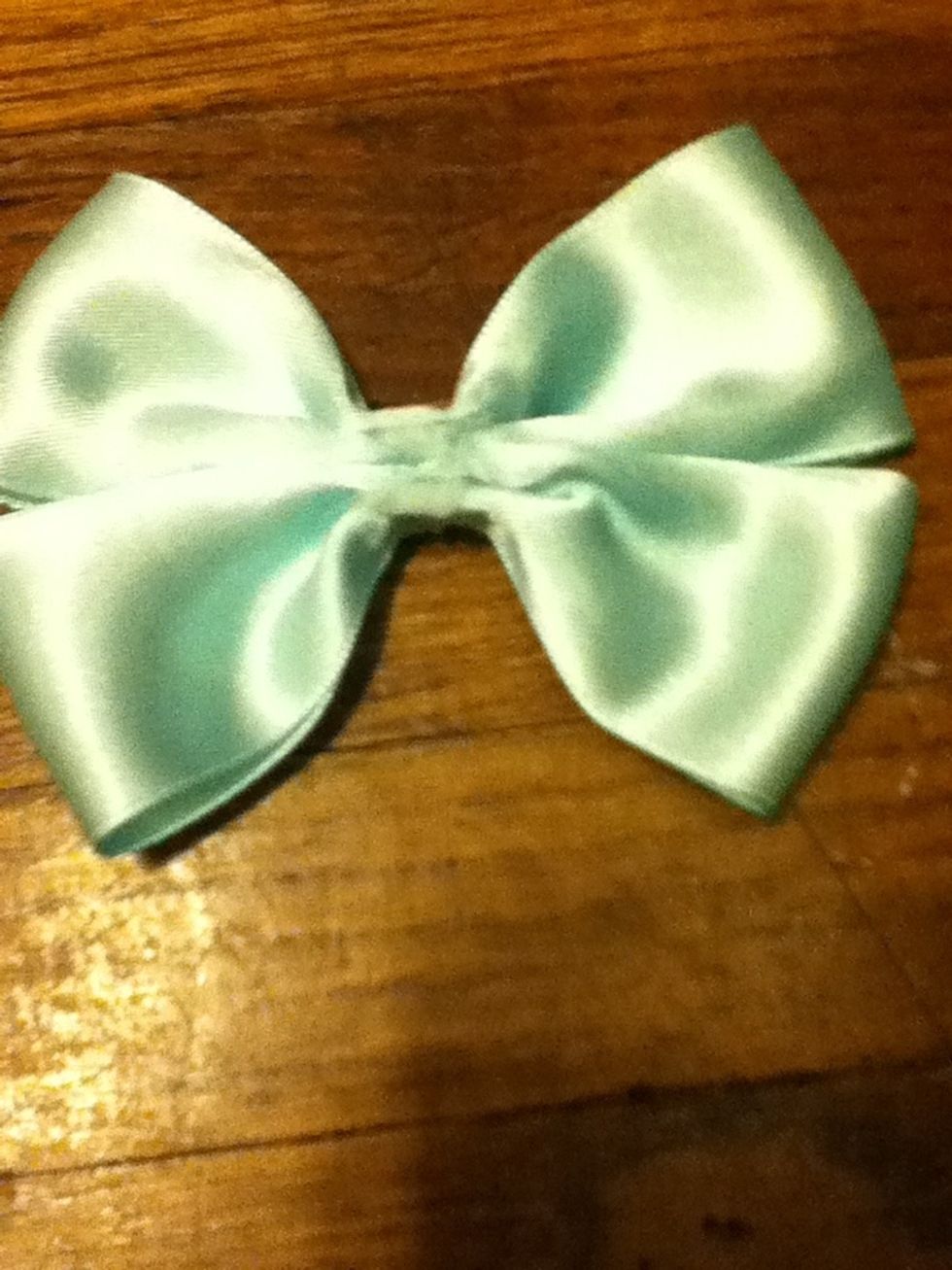 Don't burn your fingers! This is how it ends up right side up.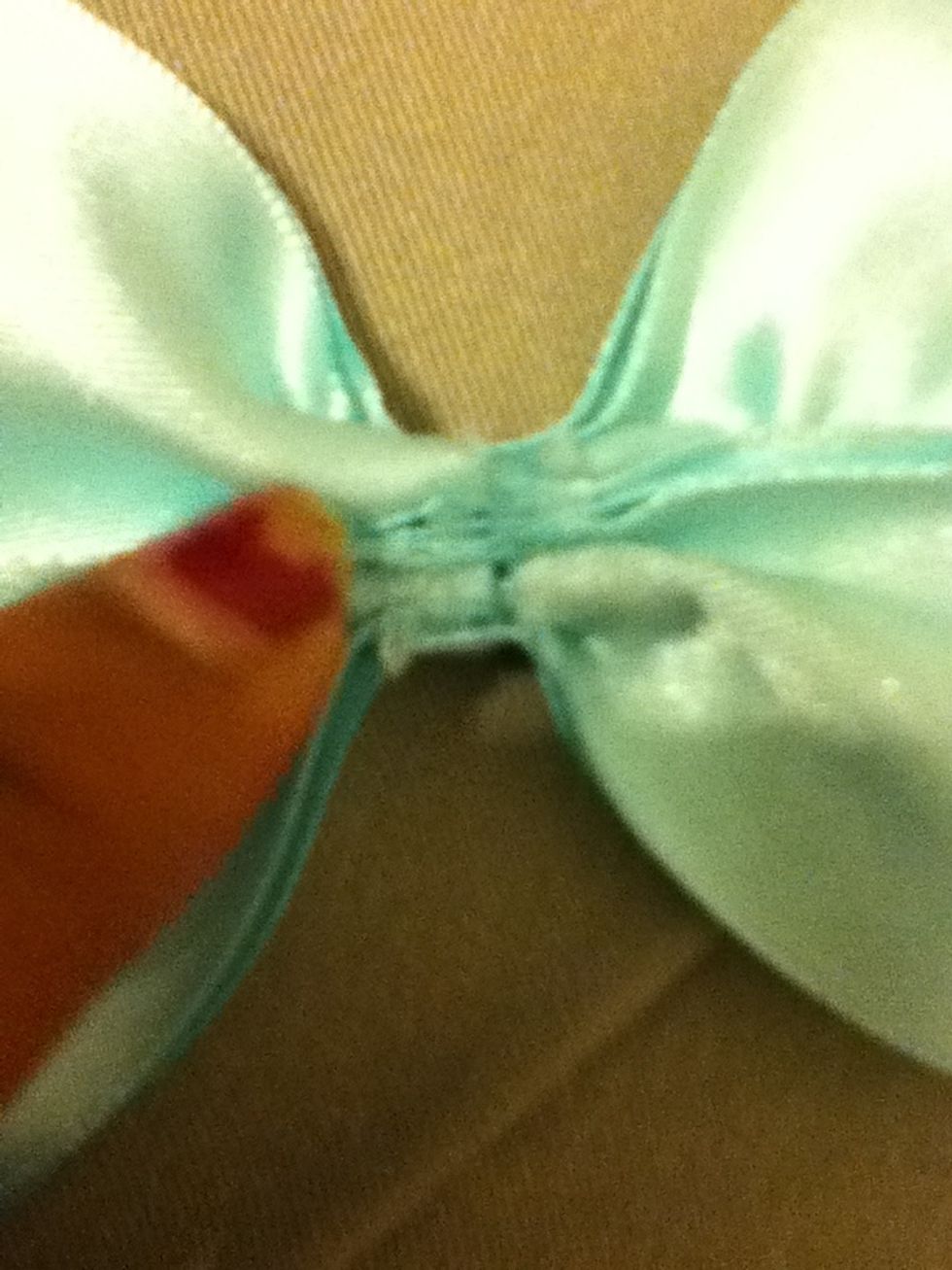 That is the back of the middle of the bow. You're going to put glue on the middle and pressing the end of the thinner ribbon on it.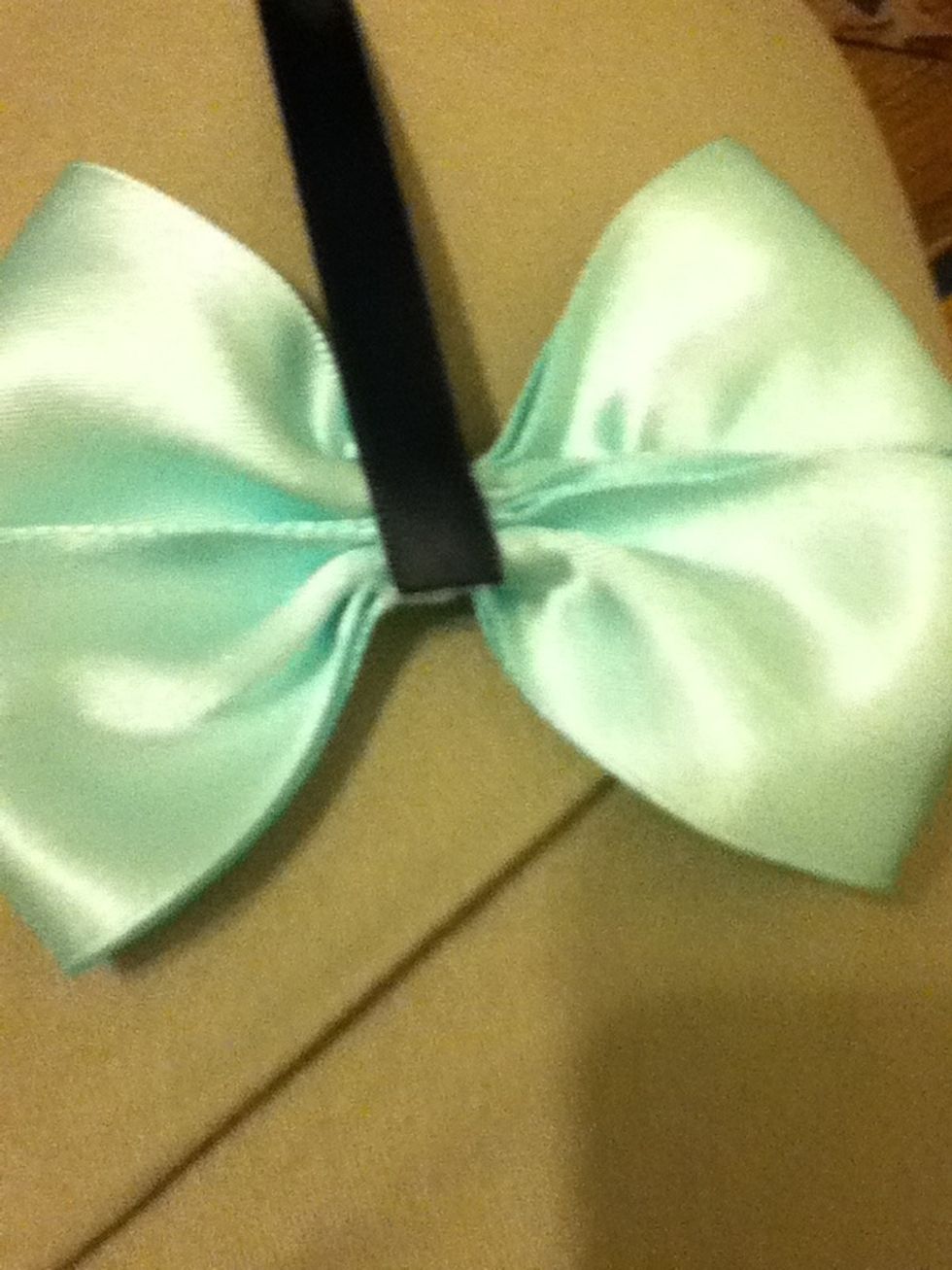 Now this is how it looks. You're going to bring it around the front and place glue on the middle again and glue the leftover ribbon. Cut off the excess.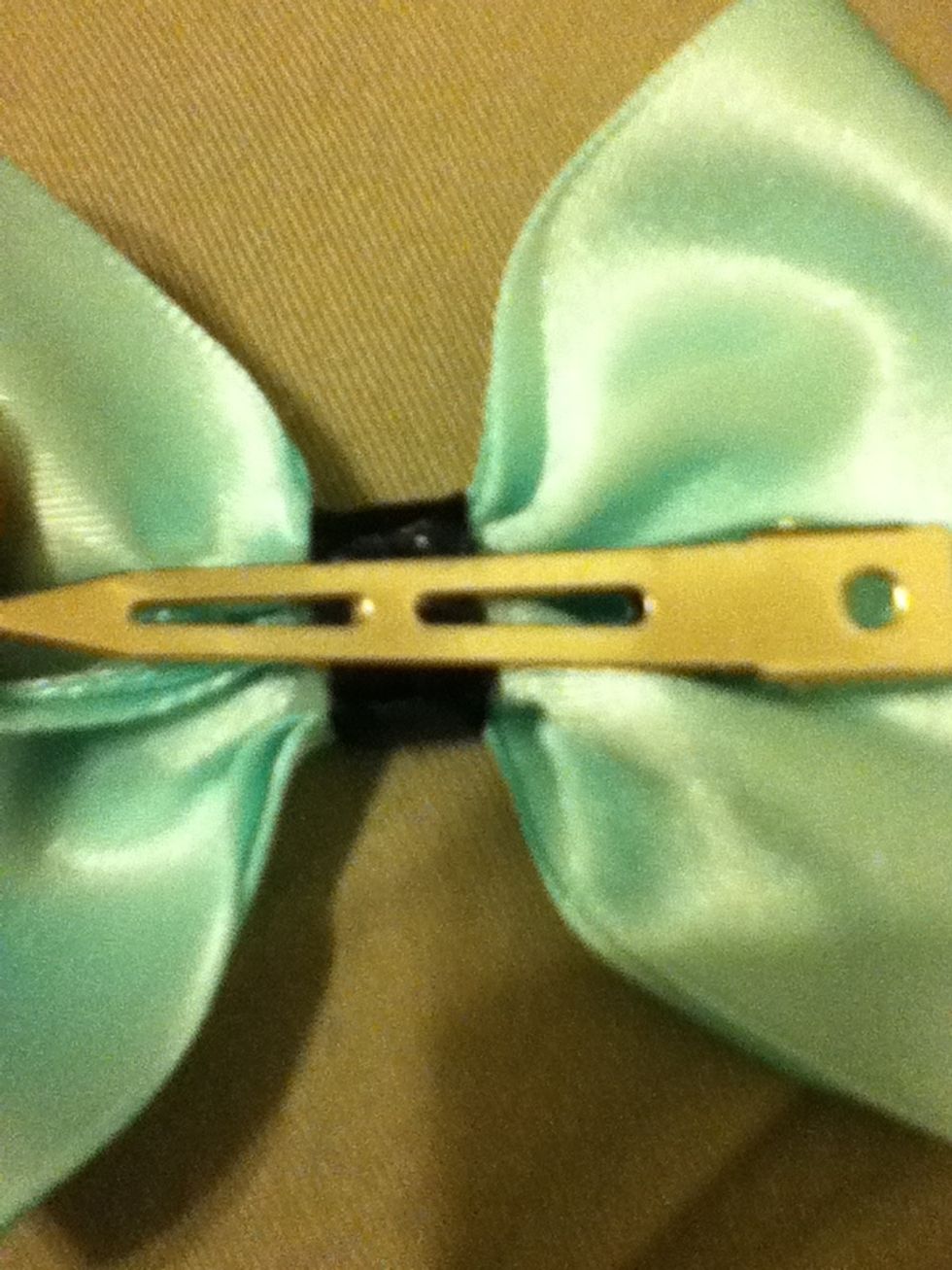 Afterwards take your pin and glue it down.
Here's your bow. Thanks for watching! Sorry if there are any typos or if you don't understand something(I did this late at night) comment if you have any questions. Bye (:
16.0in 1.5" ribbon
10.0cm 3/8" ribbon
1.0 Scissors
1.0 Glue Gun
1.0 Lighter
1.0 Hair Clip