I was given somewhat 4 kilos of rhubarbs that I needed to do something with. These are one of the recipes I'm sharing with rhubarbs, my favorite this time of year.
8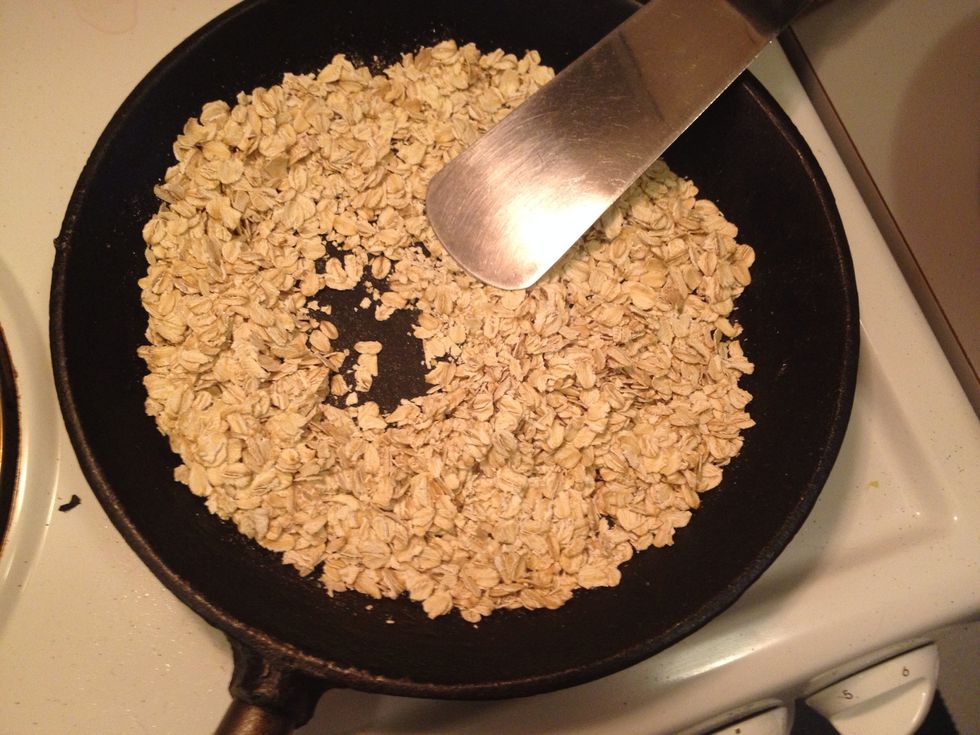 Roast the oats in a skillet.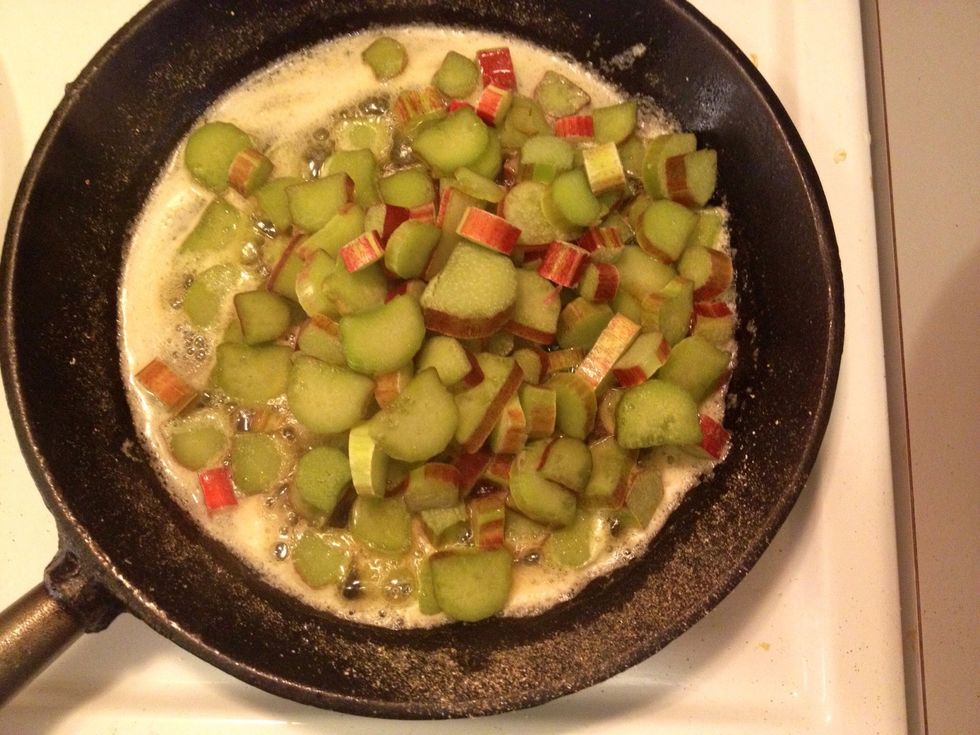 Once the oats are roasted remove from the pan. Add the butter and the rhubarbs to the skillet.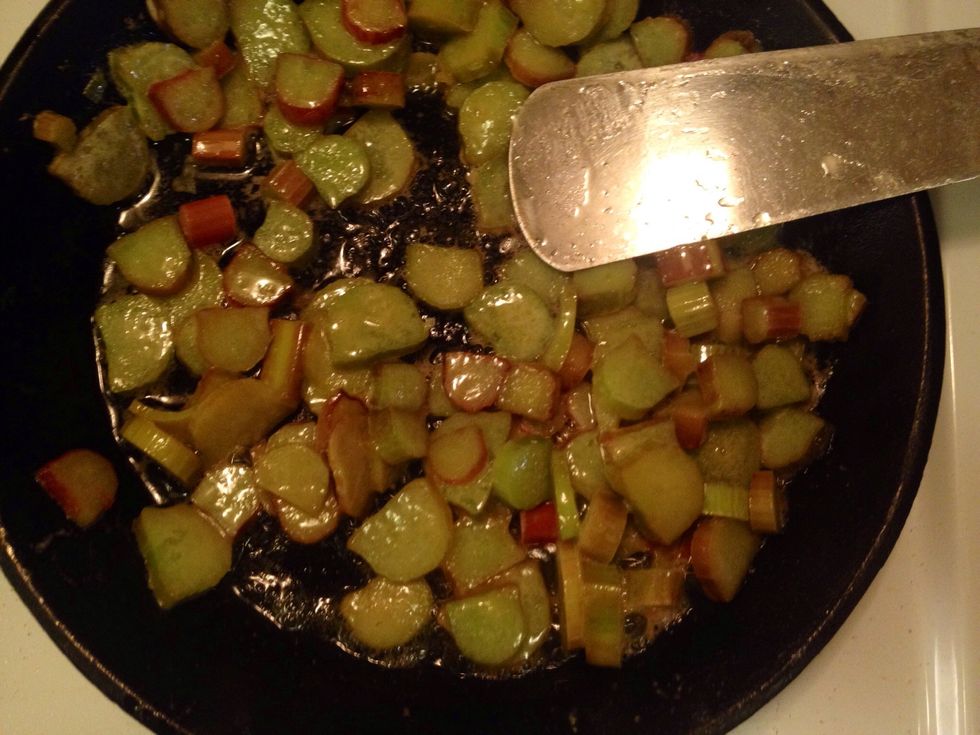 Soften the rhubarbs.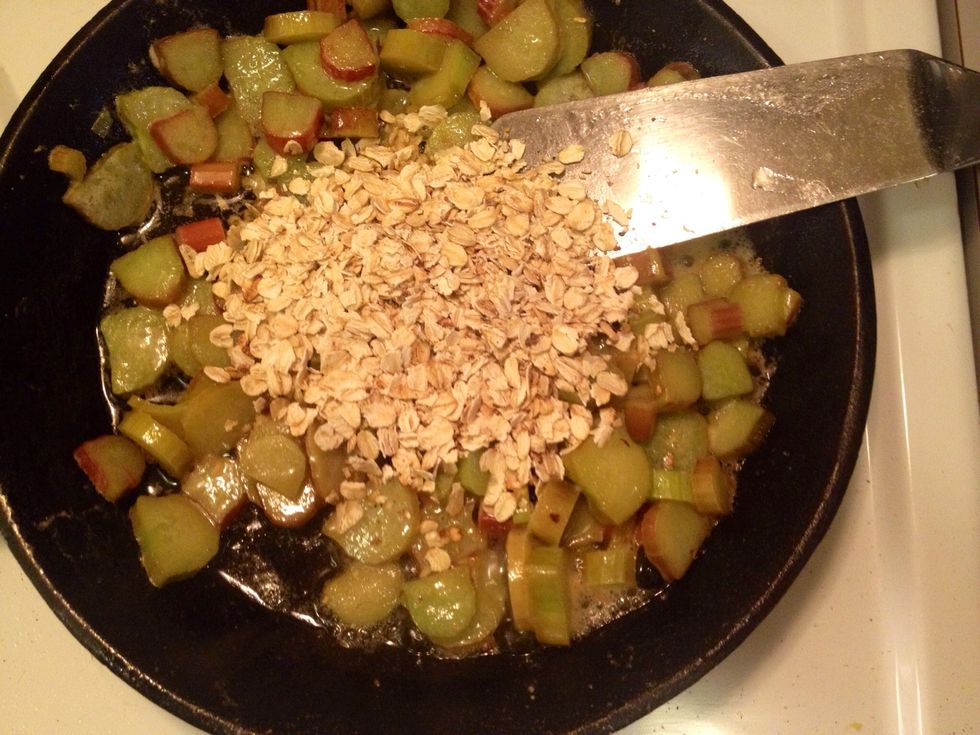 Add 150 ml of the roasted oats.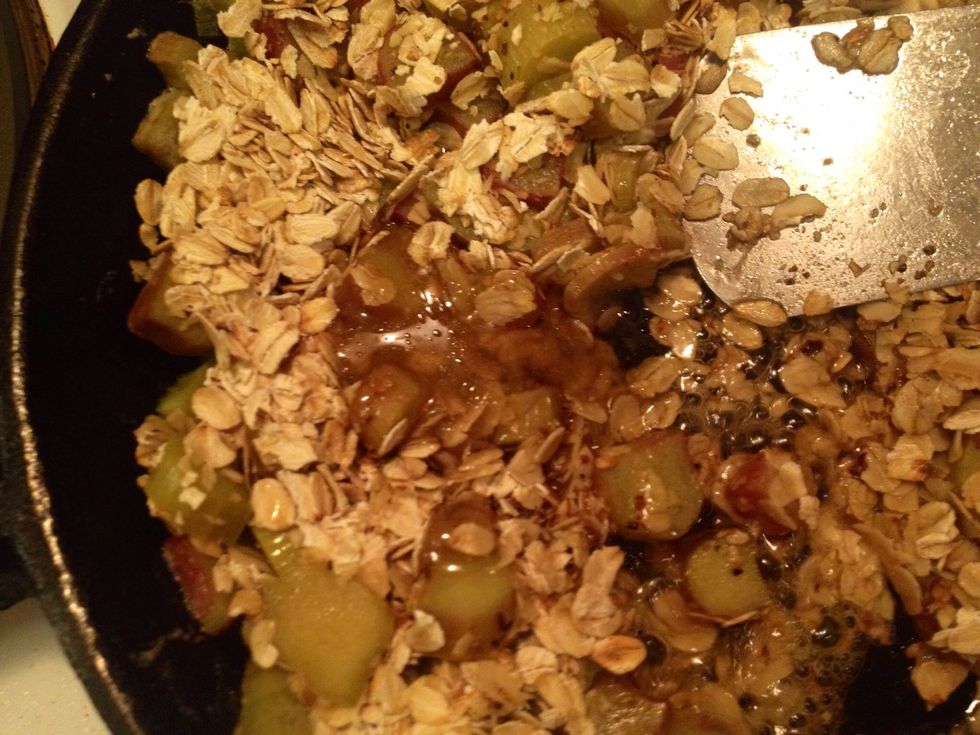 Also add liquid honey..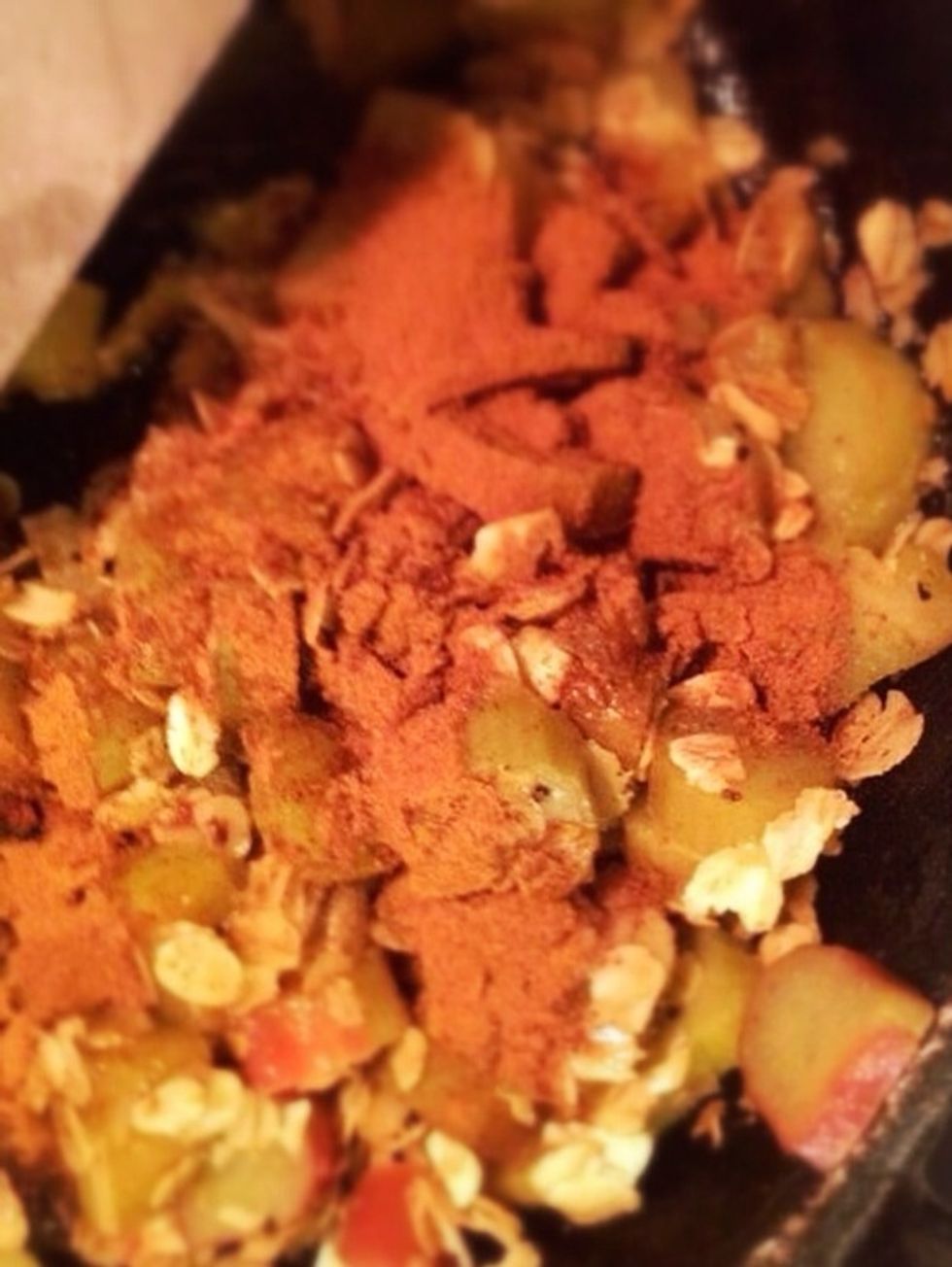 ..as well as cinnamon.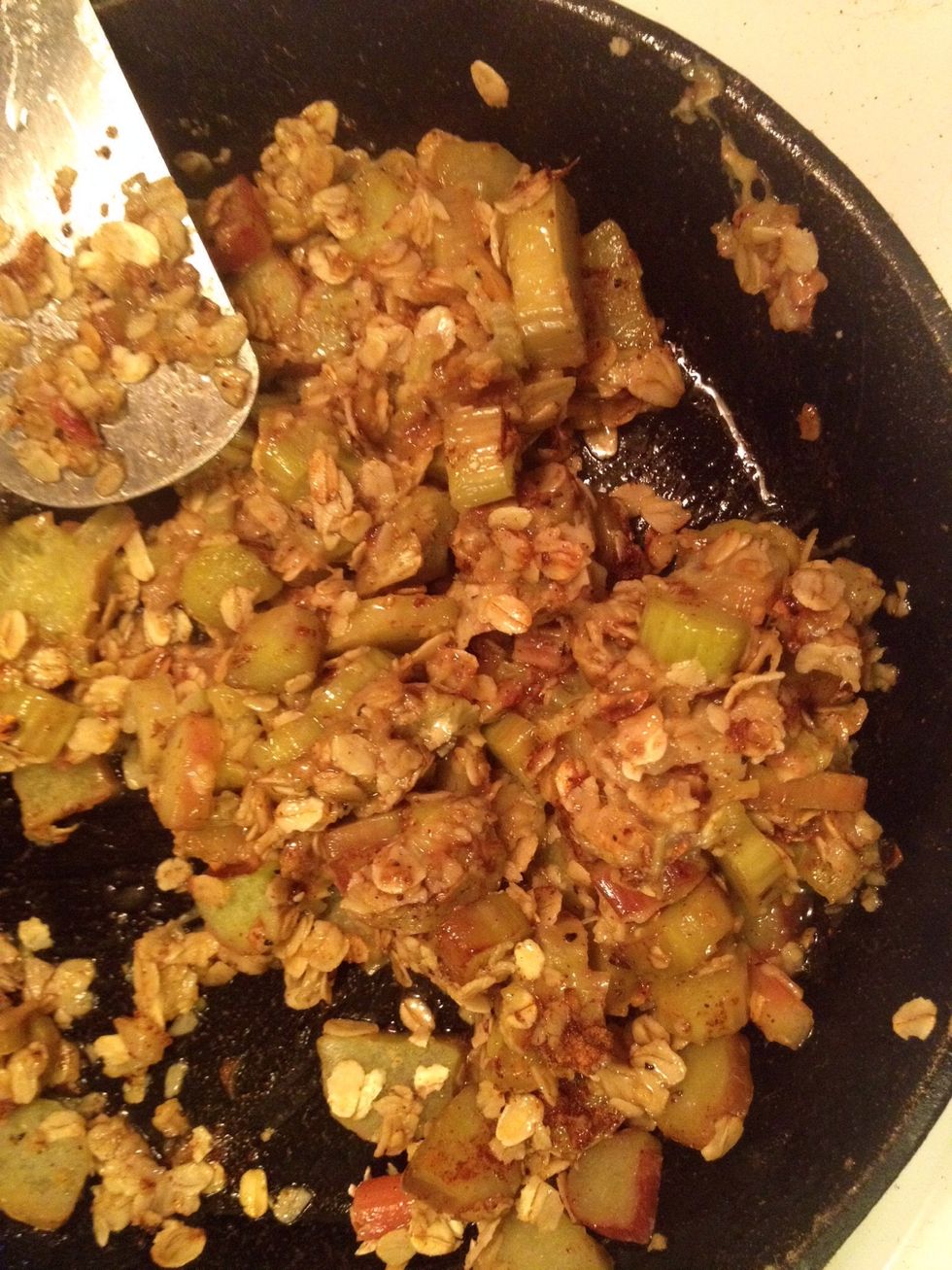 Stir together, then pull away from the heat.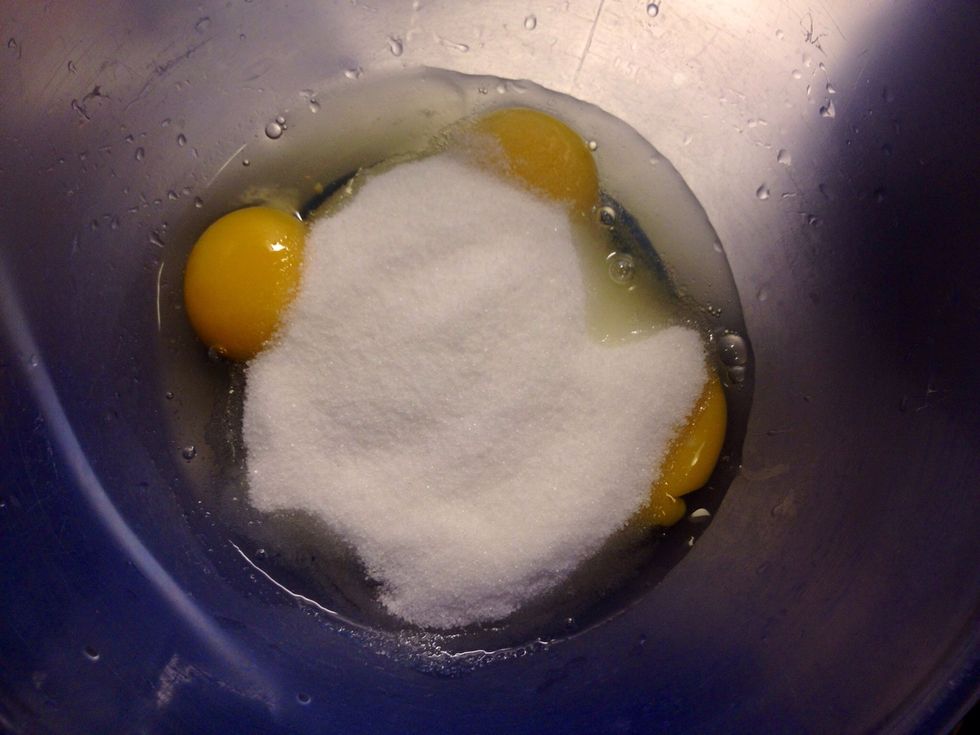 In a bowl mix eggs and sugar using a hand mixer.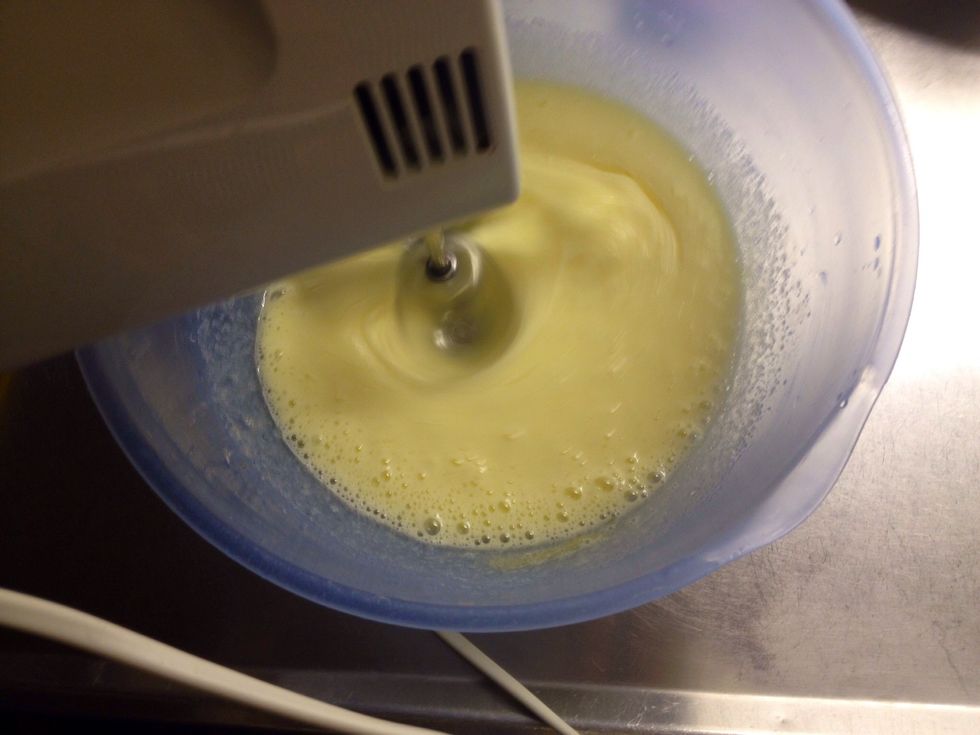 Like so.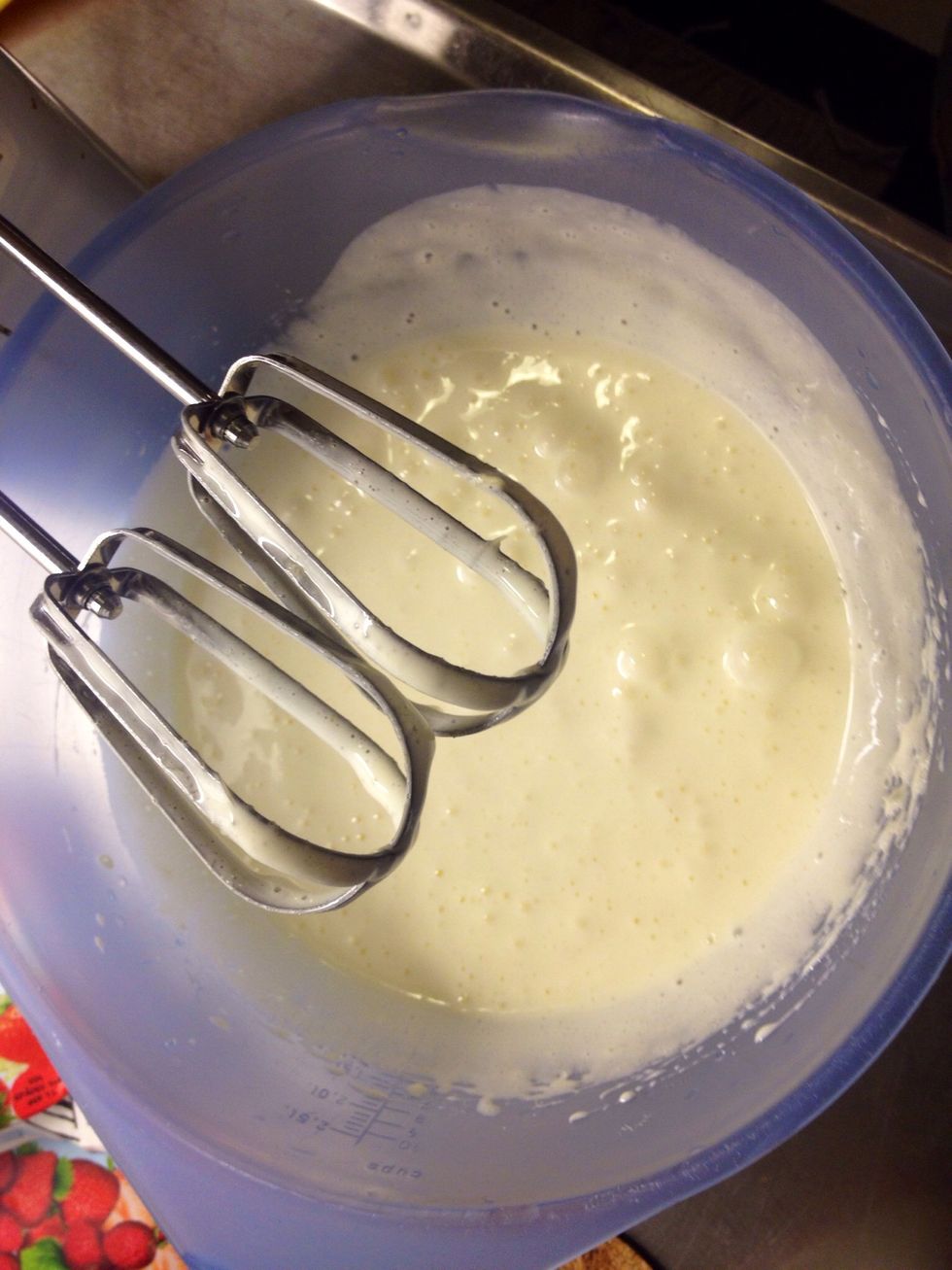 When white and fluffy, stop whisking.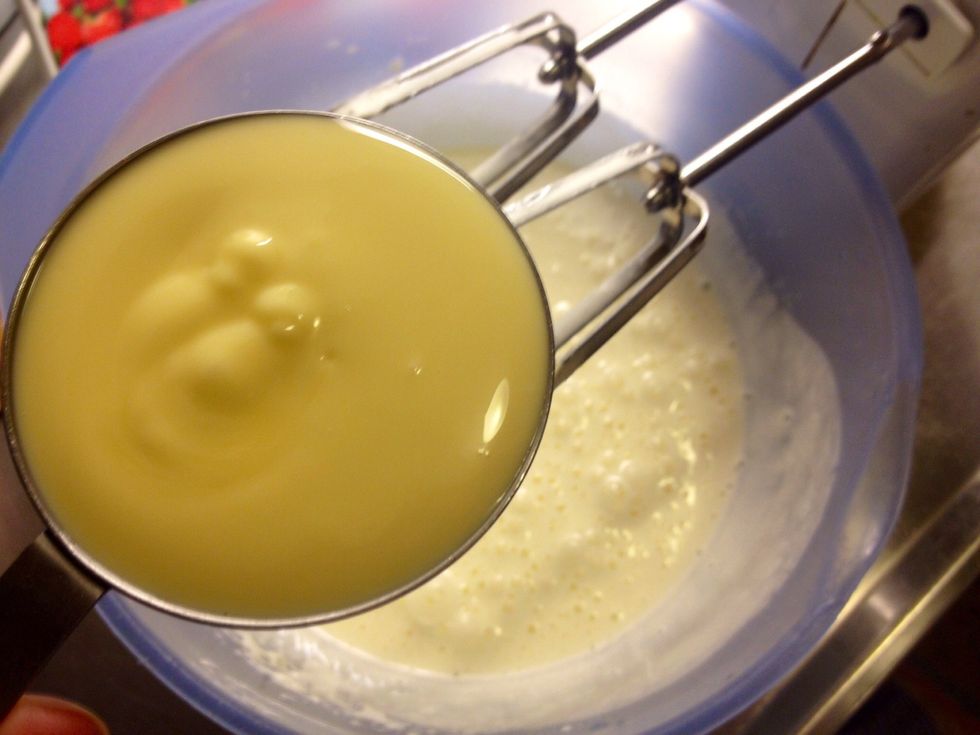 Add the butter. I have used a kind that's a mix of butter and canola oil.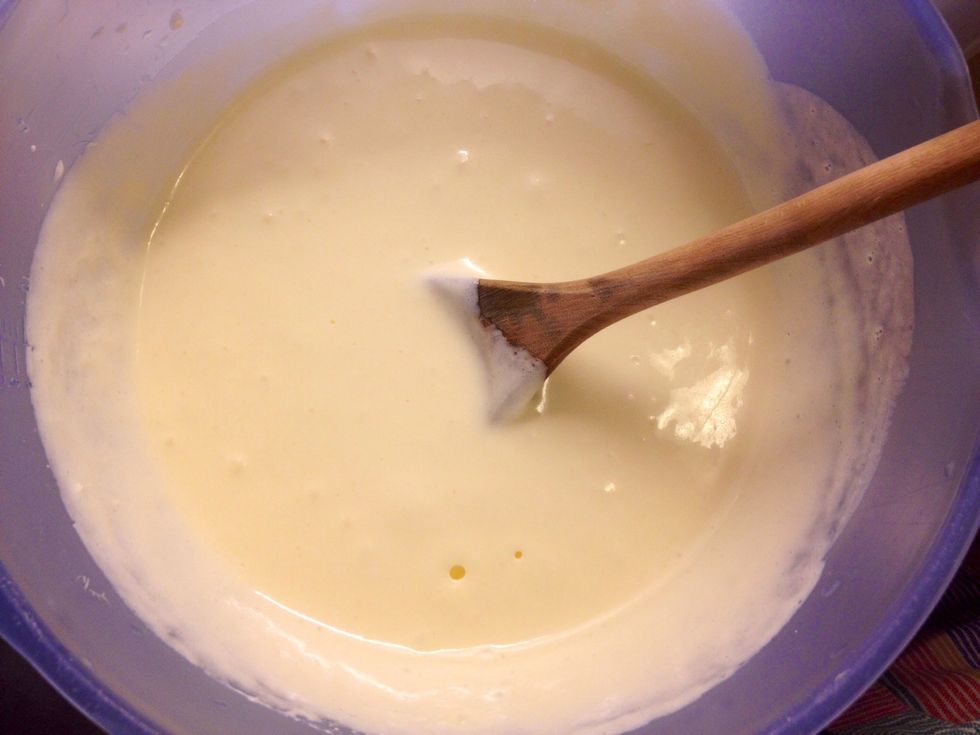 Stir.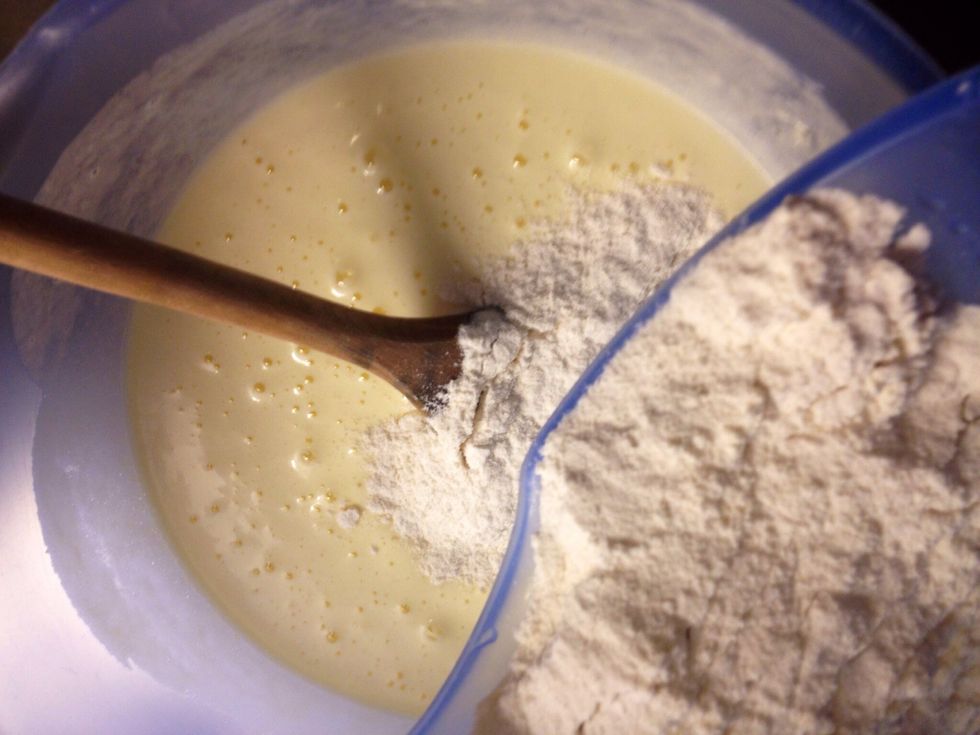 In a separate bowl mix flour and baking powder. Preferably sift the flour mix before adding it to the bowl.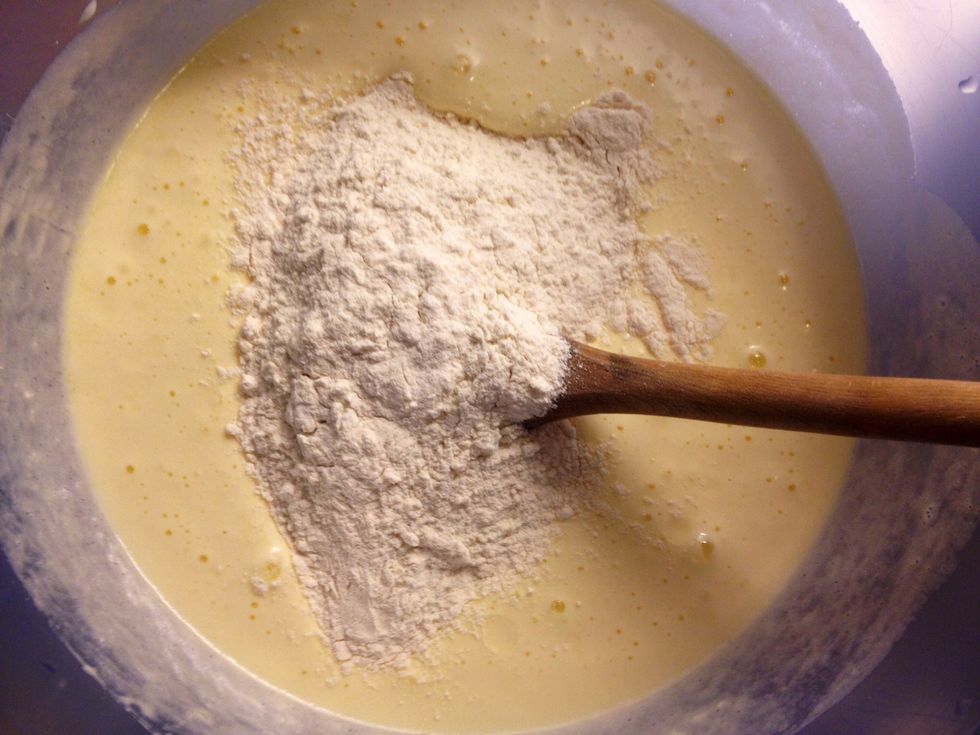 Mix again.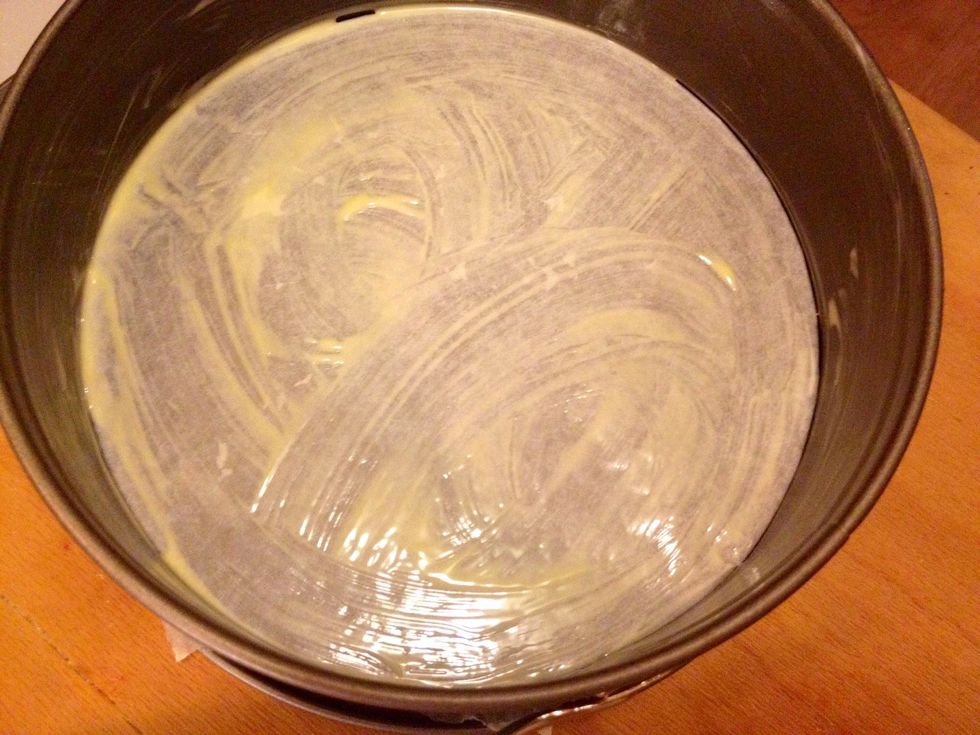 Grease a cake pan (I used some parchment paper as well since the teflon layer is peeling off, I don't want any surprise ingredients in the cake).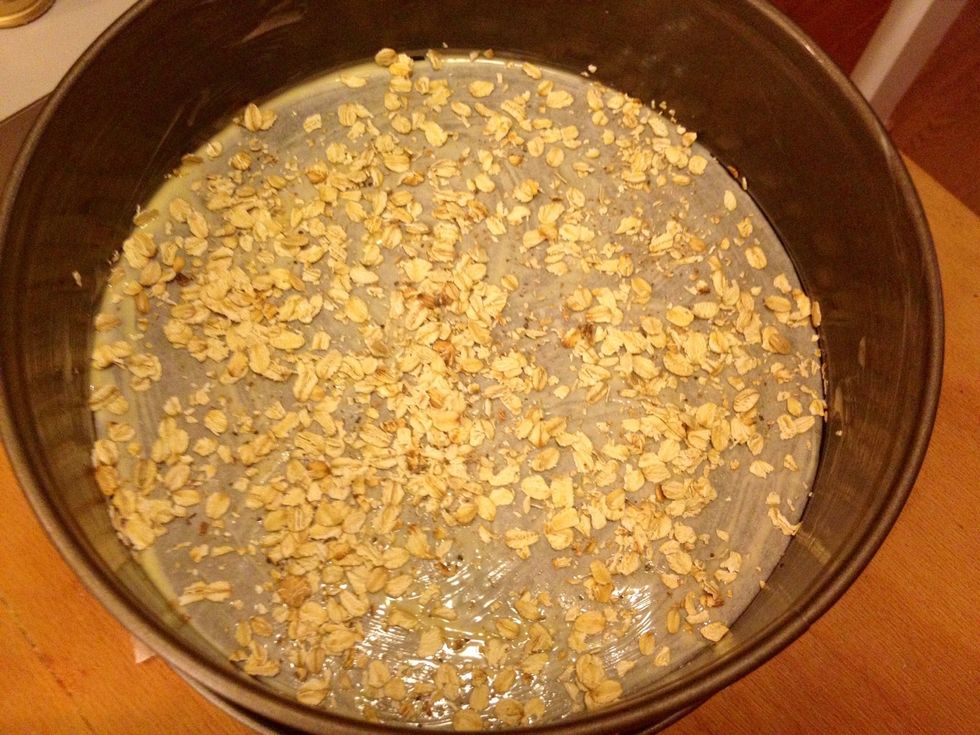 Sprinkle the remaining oats (50 ml) at the bottom of the pan.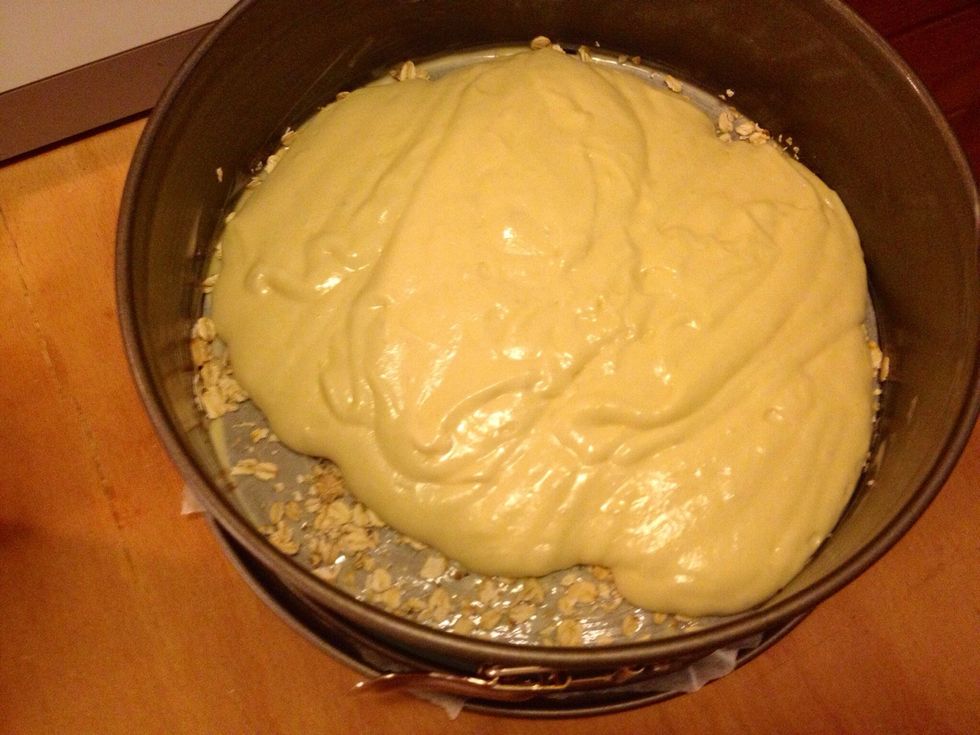 Cover the oats with the cake batter.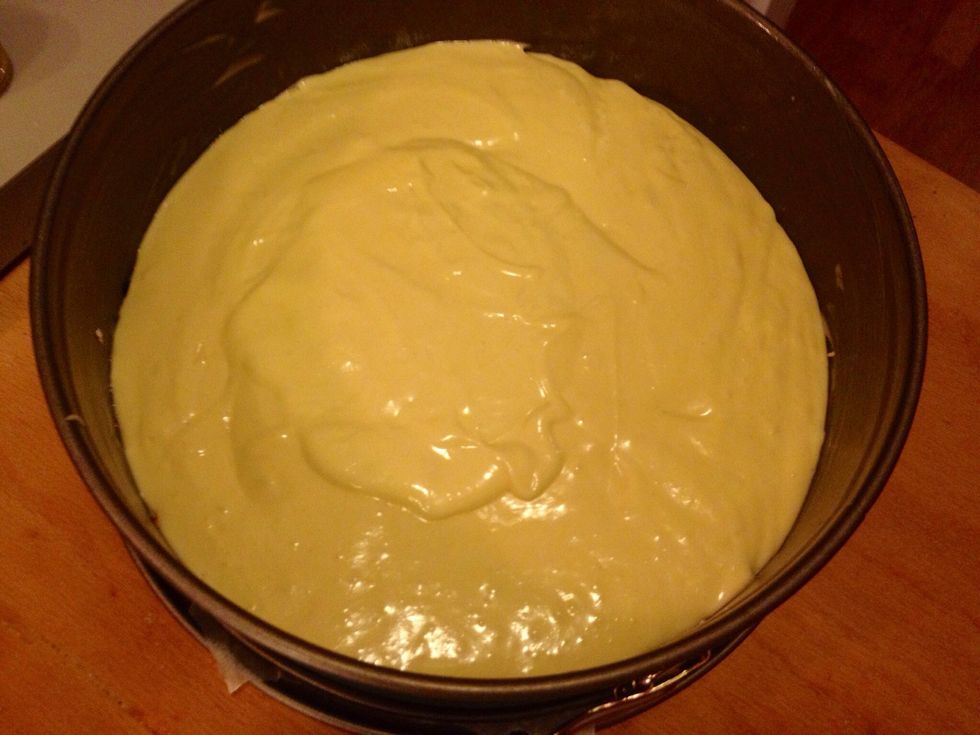 Spread out the batter evenly into the cake pan.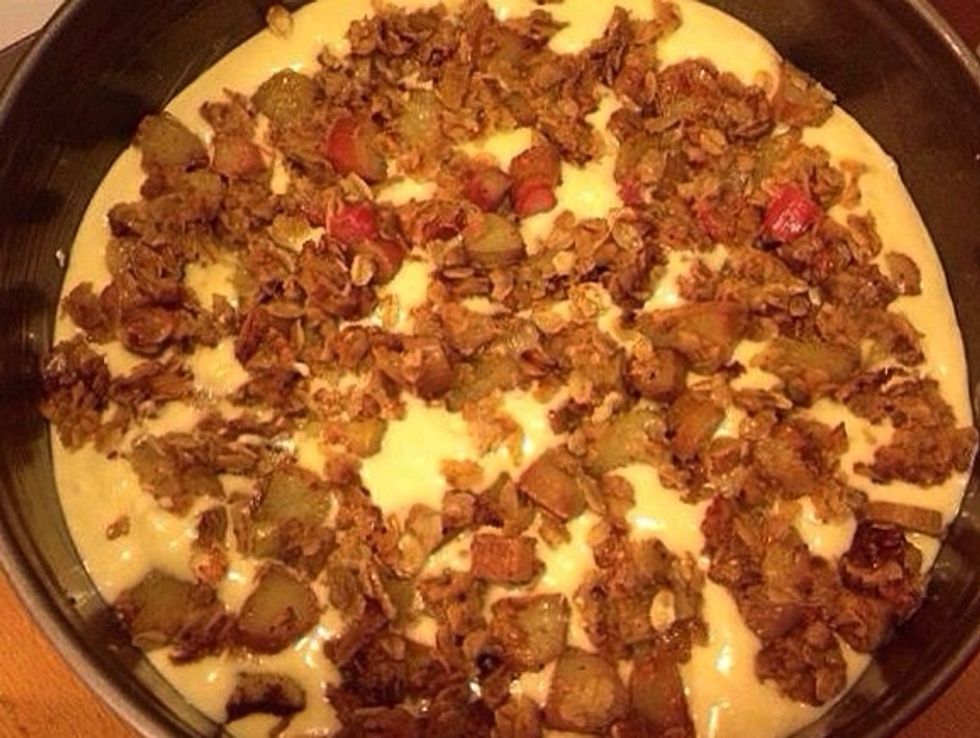 On top of the batter sprinkle the rhubarb and oats. Bake in the oven for 20 minutes.
As you can see most of the rhubarbs have sunk into the cake. It doesn't matter; the taste is the same but my recommendation is to use more rhubarbs; let's say 300 grams instead of 200.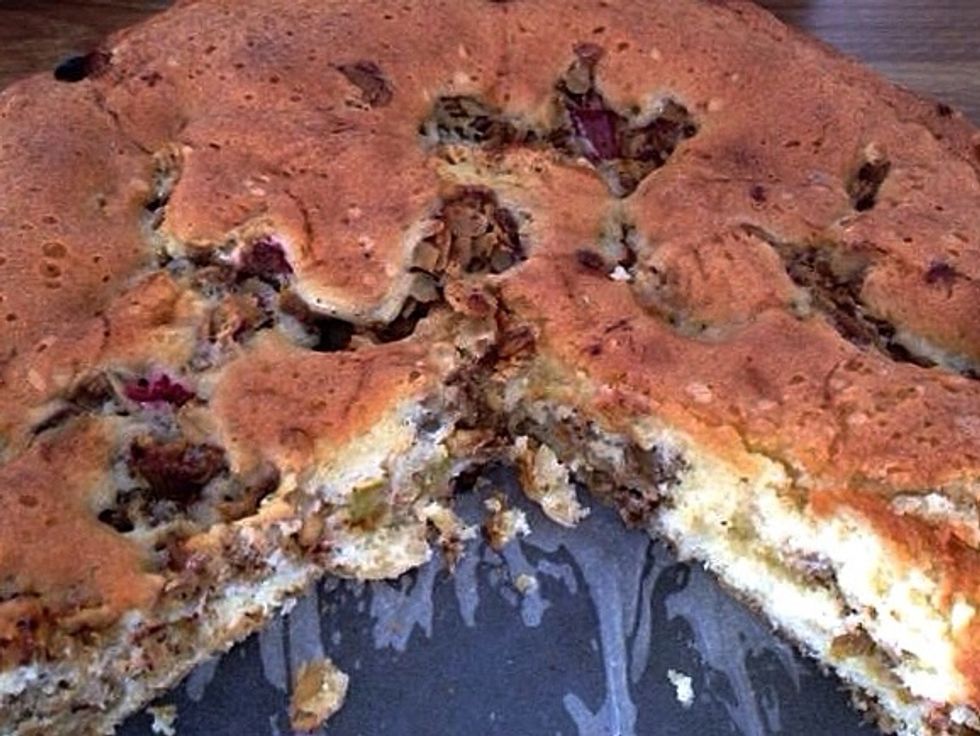 Dig in!
200.0g Rhubarbs
2.0Tbsp Butter
200.0ml Oatmeal
1.0tsp Cinnamon
200.0ml Sugar
3.0 Eggs
100.0ml Butter or canola oil
200.0ml Wheat flour
0.0tsp Baking powder
2.0Tbsp Honey
Karin Siöö
Lives in Sweden. Gets inspiration from trips, blogs & international students I meet at work.