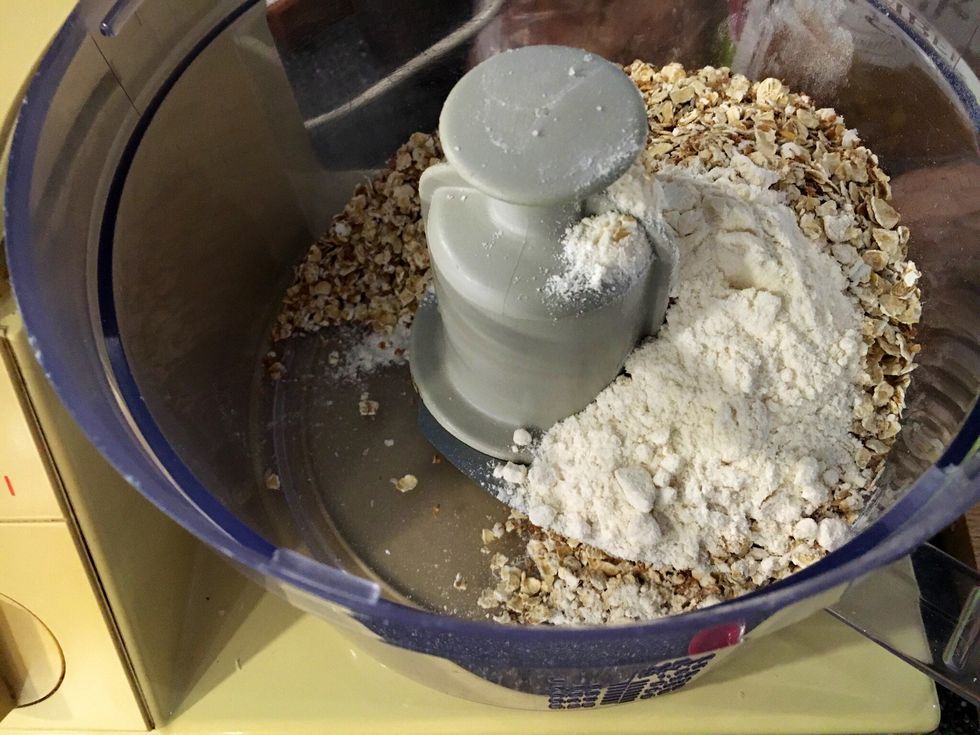 In a food processor, or by hand, mix oatmeal, wheat flour, salt and sugar with diced (cold) butter.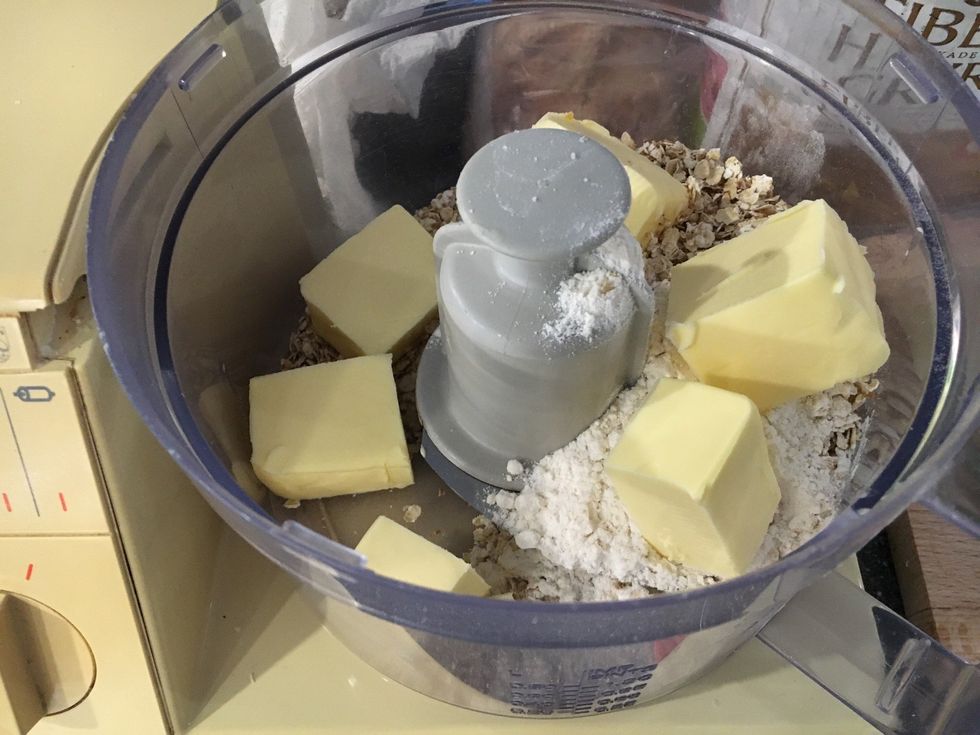 You're done when you have crumbs or pieces of dough.
Here half of the crumbs have been spread out in a buttered pie tin.
Turn on the oven, at 175 C.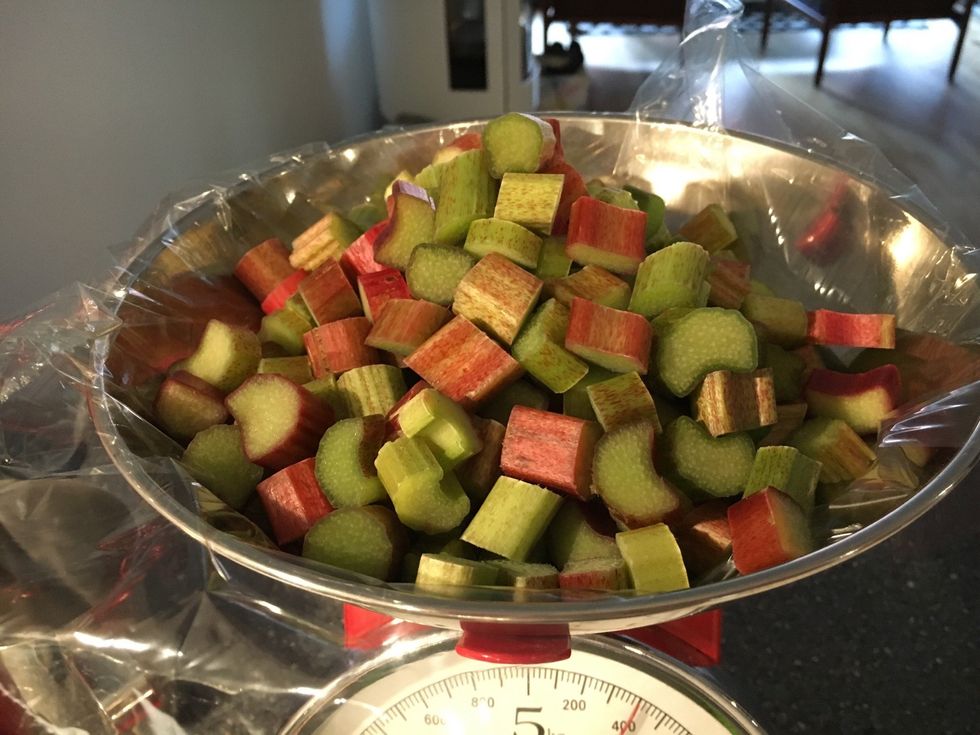 Now, chop the rhubarbs and weigh them.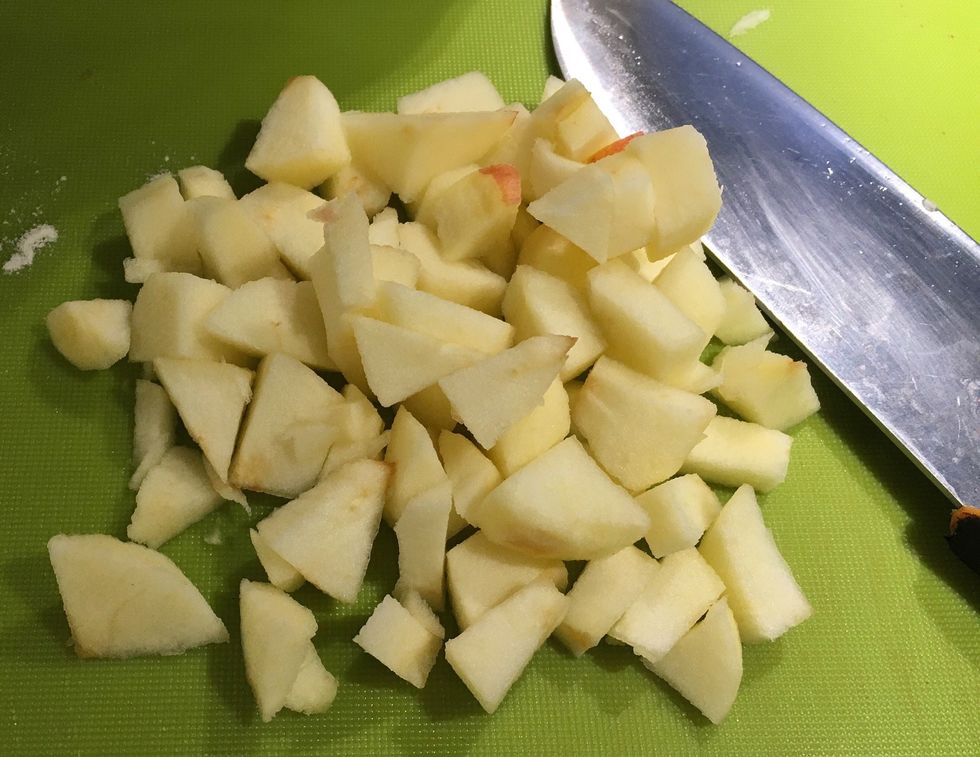 Chop and dice the apple.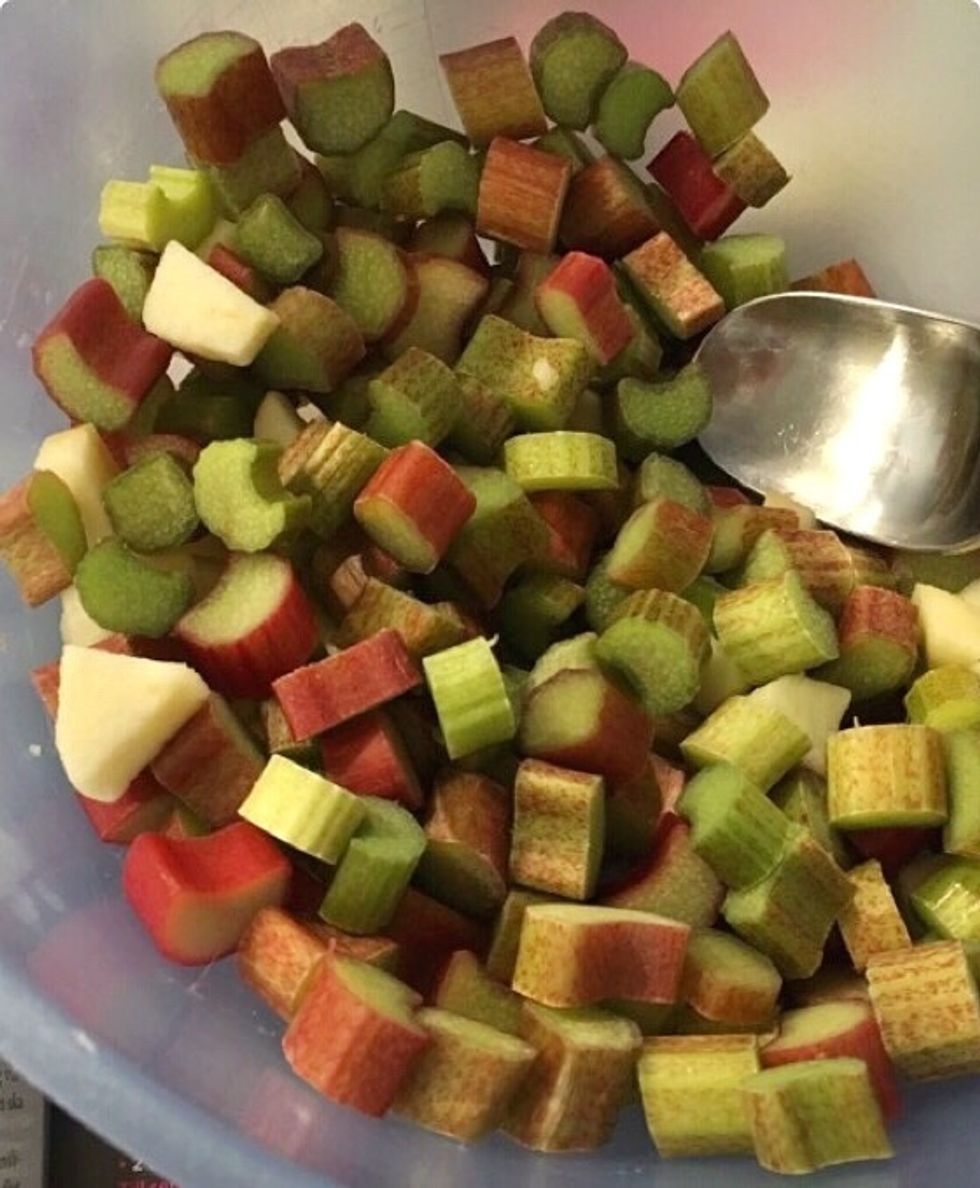 Mix the diced apple with the rhubarbs, and the potato flour (or corn starch).
Like so.
Add the chopped fruit on top of the crumbles.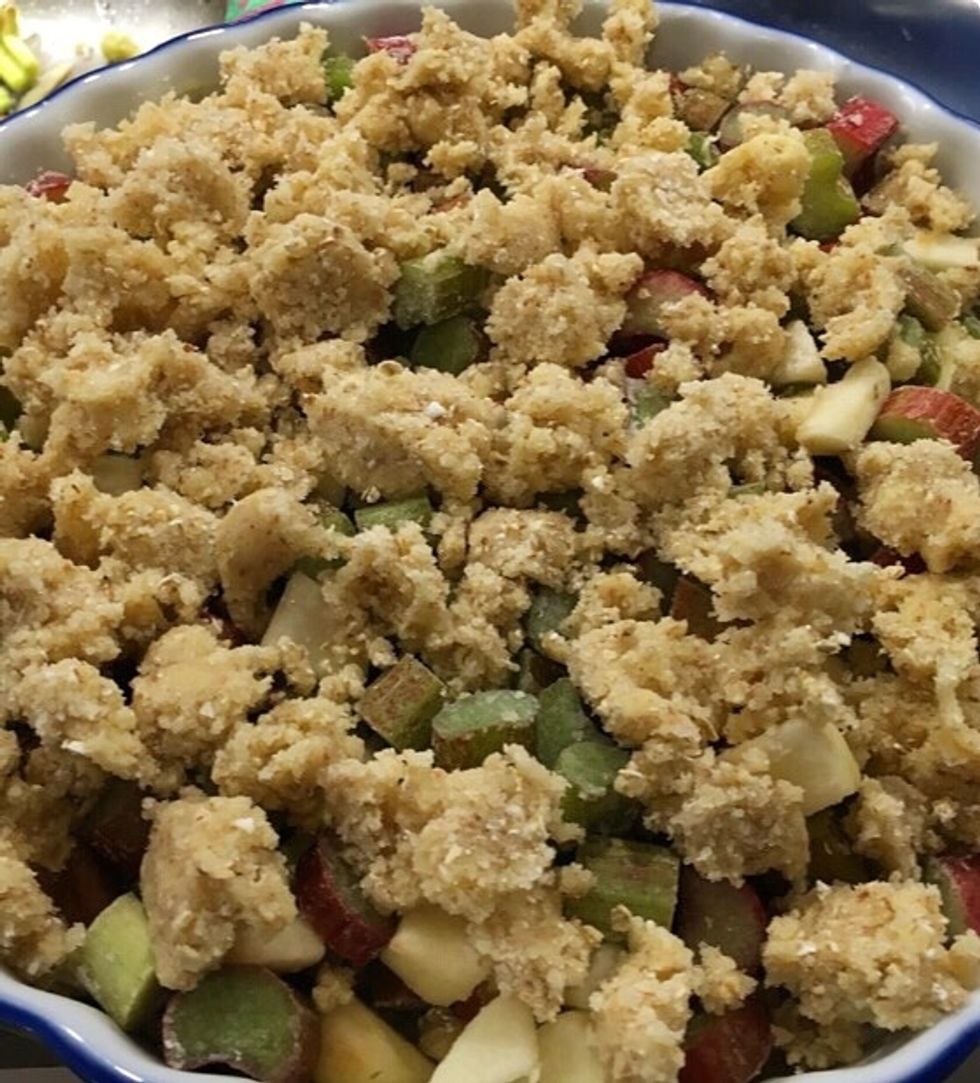 Add the remaining crumbles on top of the fruits. Bake in the lower part of the oven for about 50 minutes.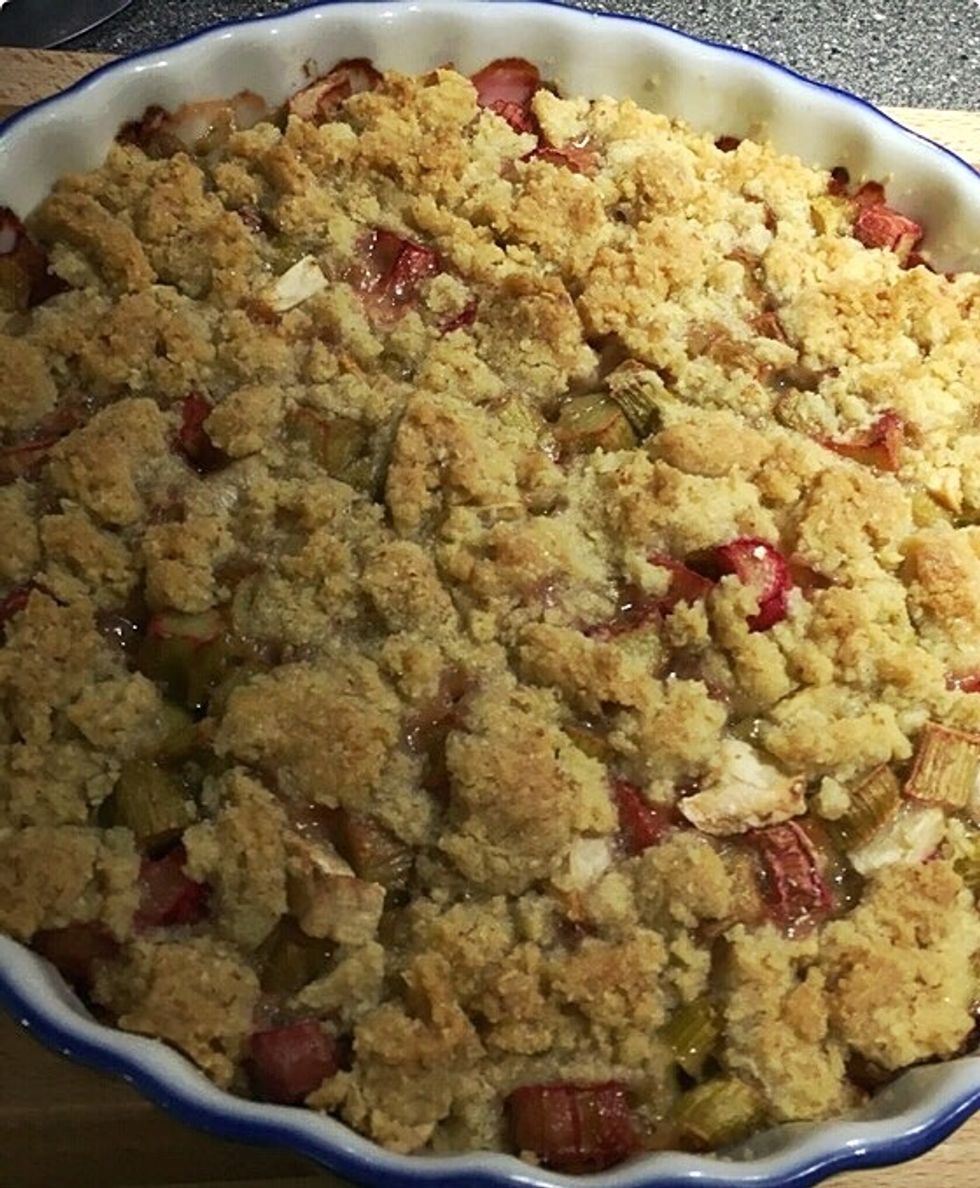 Give it some color to make it crispy.
Serve with vanilla sauce or vanilla ice cream.
120.0g Wheat flour
70.0g Oatmeal
200.0g Sugar
2.0pch Flake salt
175.0g Butter
400.0g Rhubarbs
1.0 Apple
2.0tsp Potato flour or corn starch
Karin Siöö
Lives in Sweden. Gets inspiration from trips, blogs & international students I meet at work.