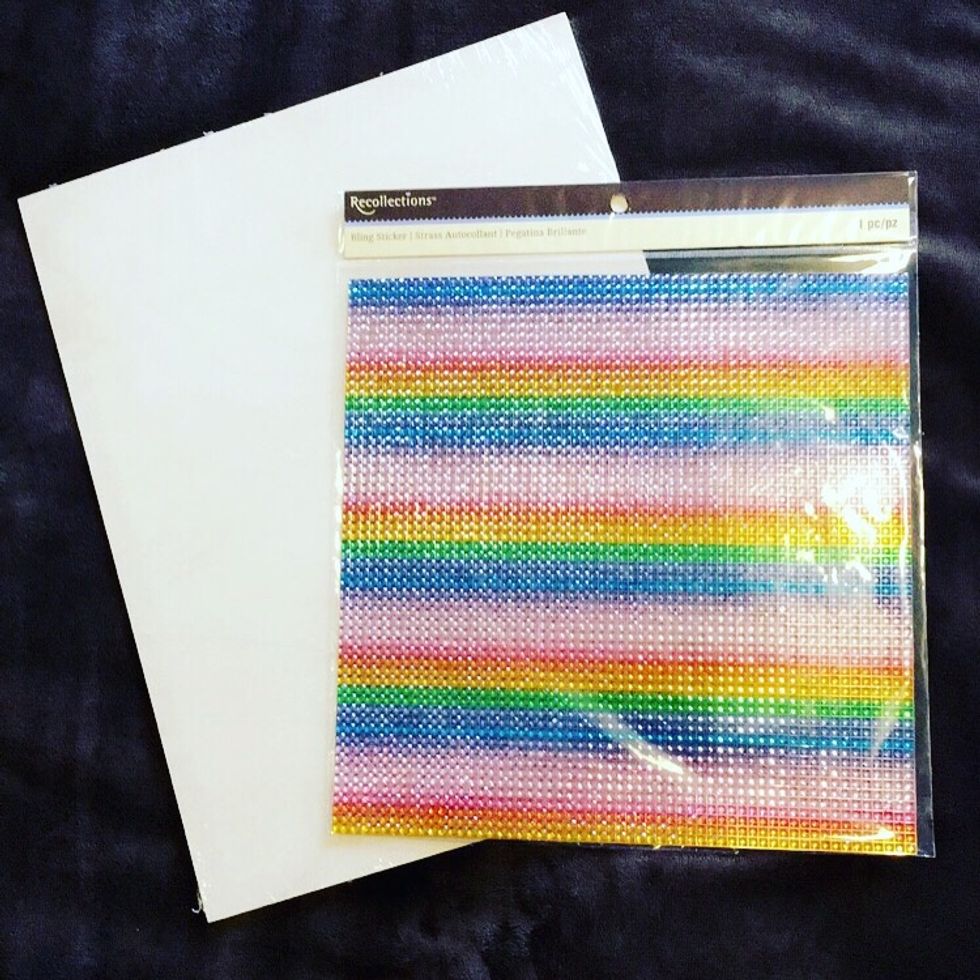 For this easy diy all you need is a pack of Rhinestone stickers (from Michaels) and a wooden board of whatever size you like (also from Michaels)
Closeup because wow😍 these rhinestones are all joined to each other, so you will need a blade or an exacto knife to cut out the desired shapes and sizes. Be careful!
Draw a square centred on the board.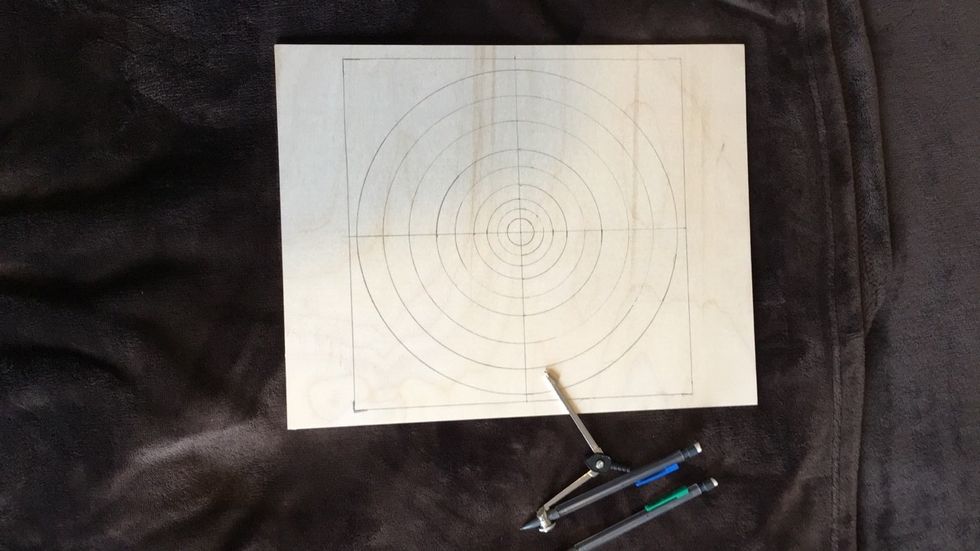 Make a bunch of circles using the thing in the geometry set that no one uses
Make a border!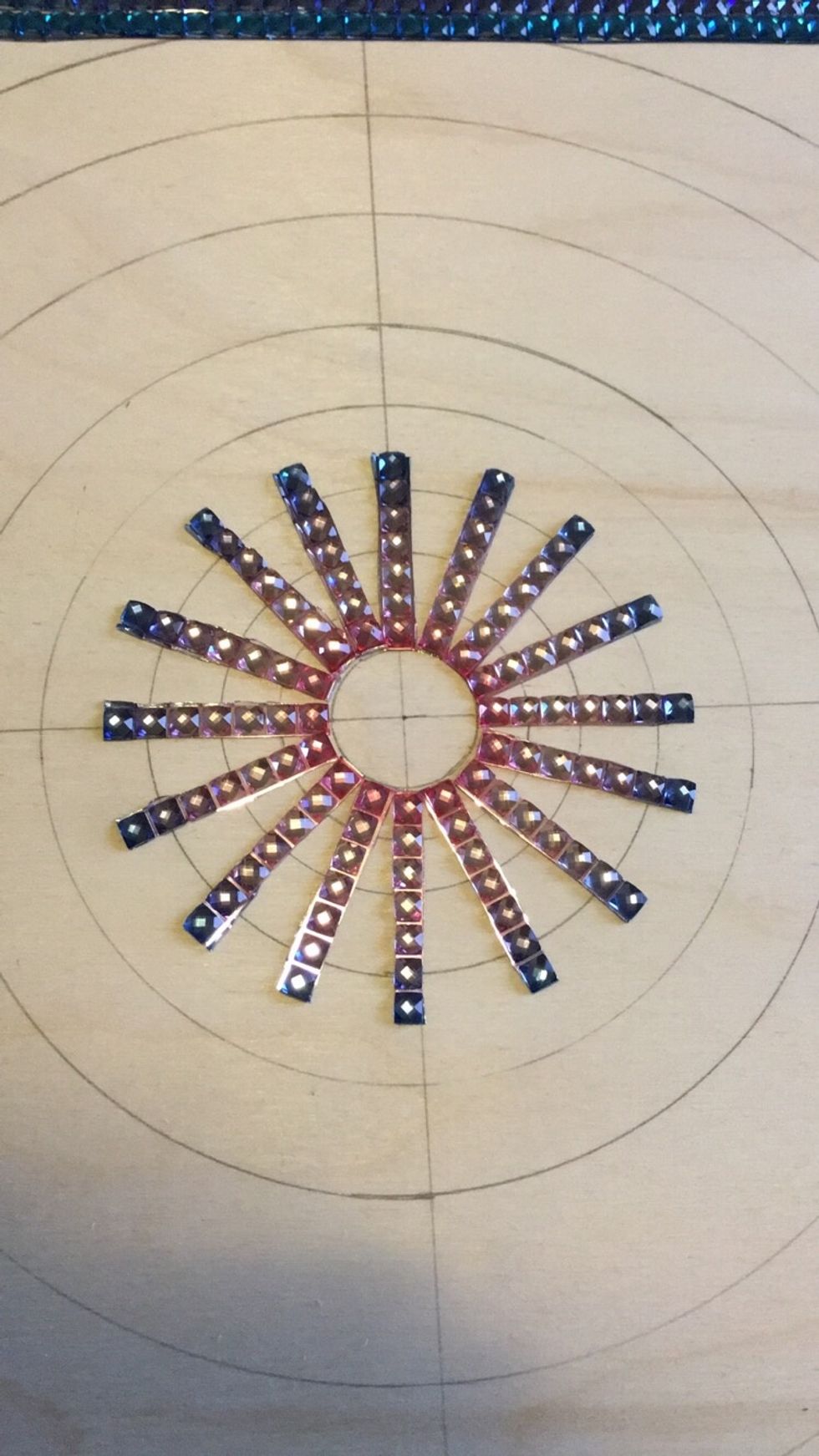 Start designing following your circles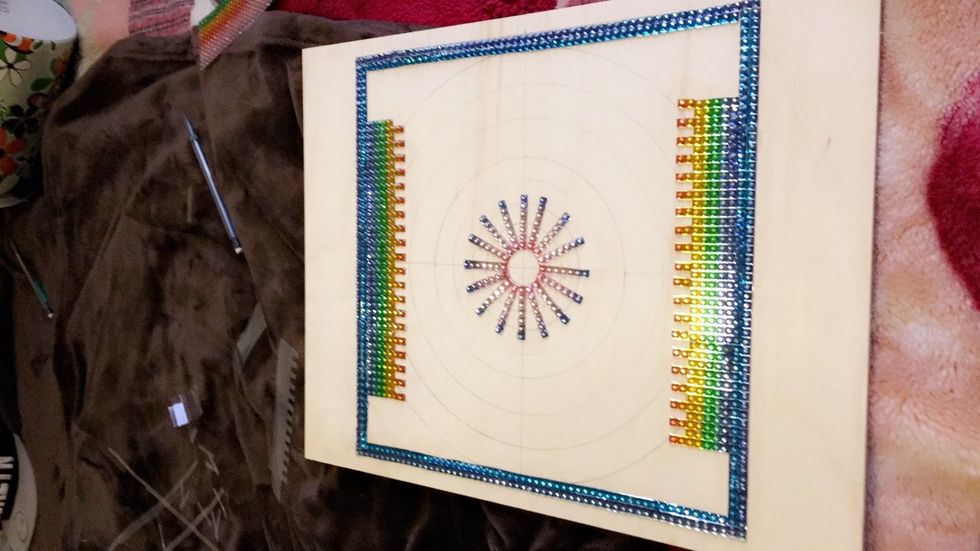 Get creative with your designs and make cuts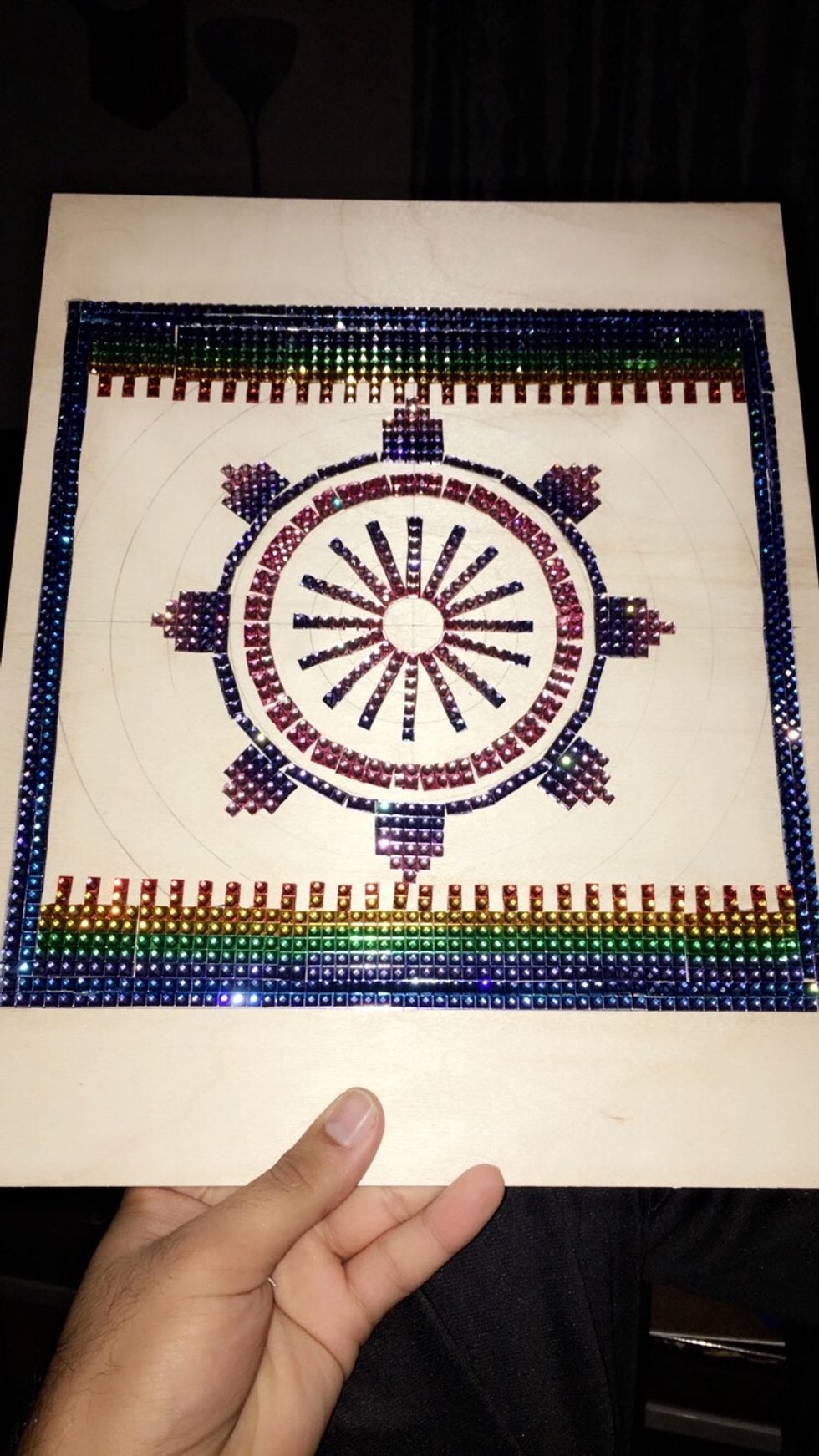 Grow ur design in circular patterns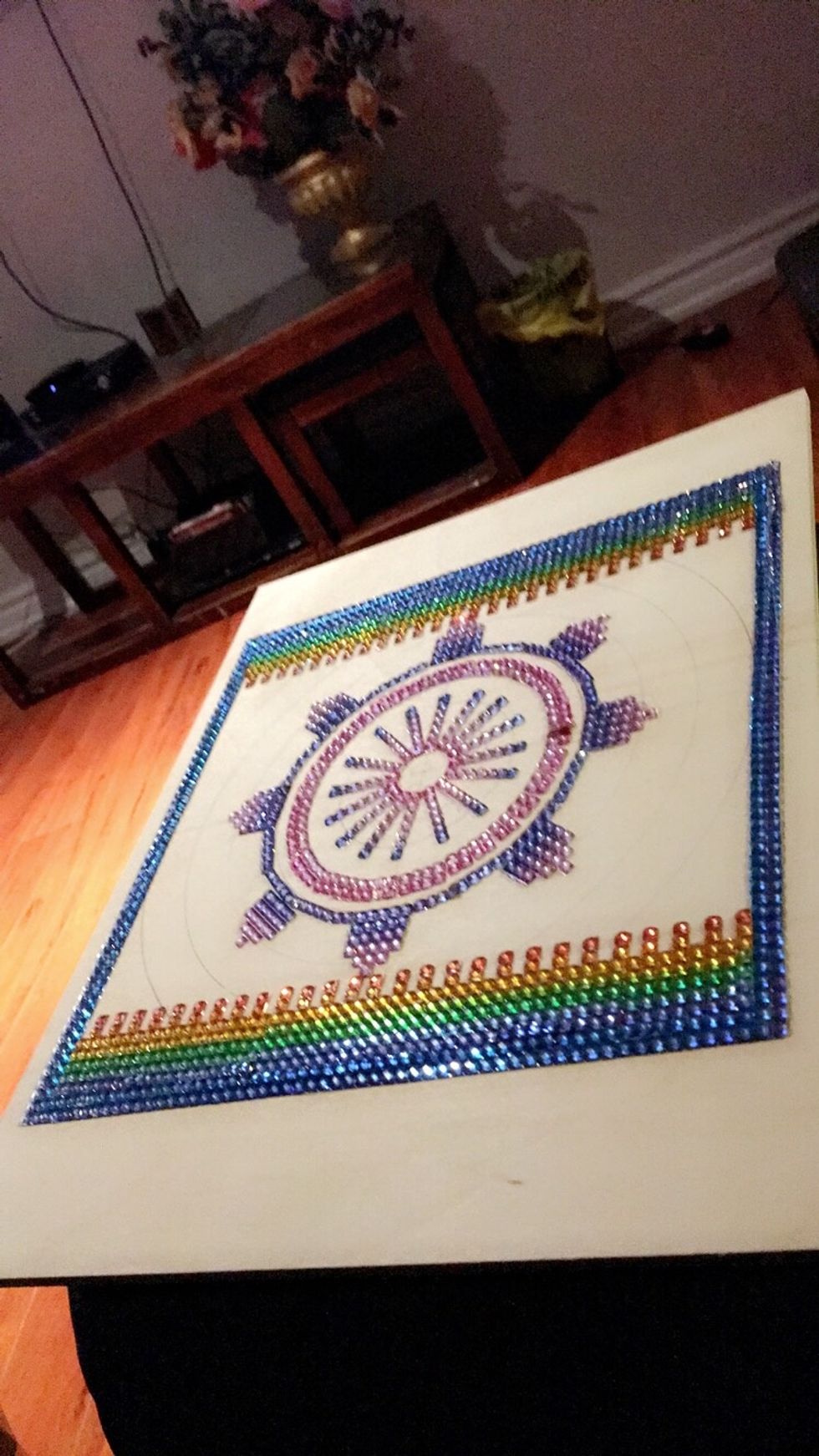 Almost done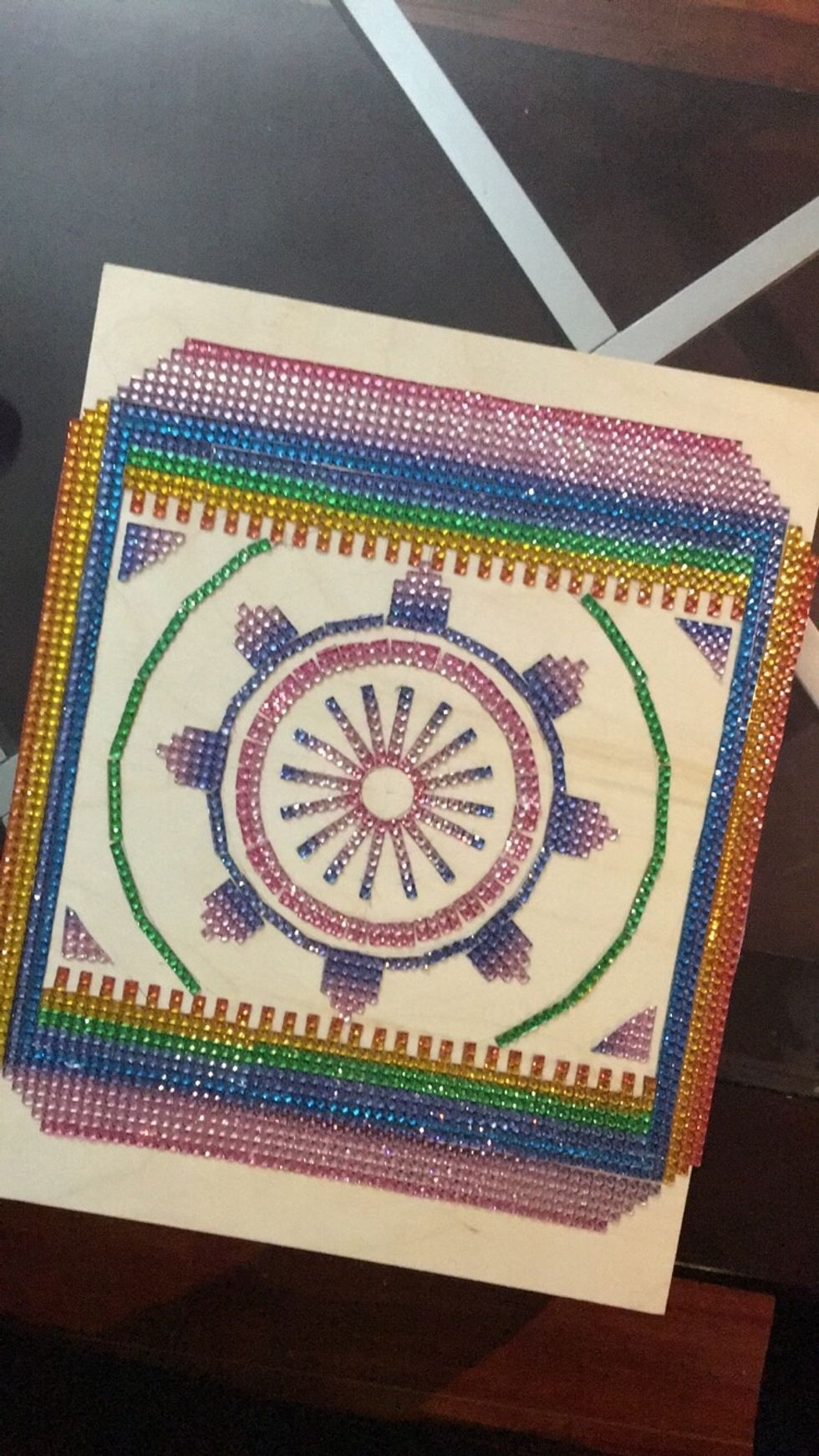 Make the border BIGGER AND BETTER
The creator of this guide has not included tools