How to make a rhinestone leather bracelet
In this guide I will show you how to make a cute bracelet out of rhinestone chains and leather belt.You can recycle your old belts for making this bracelet.
26
Gather all your supplies. I painted one of my rhinestone chain with nail polish.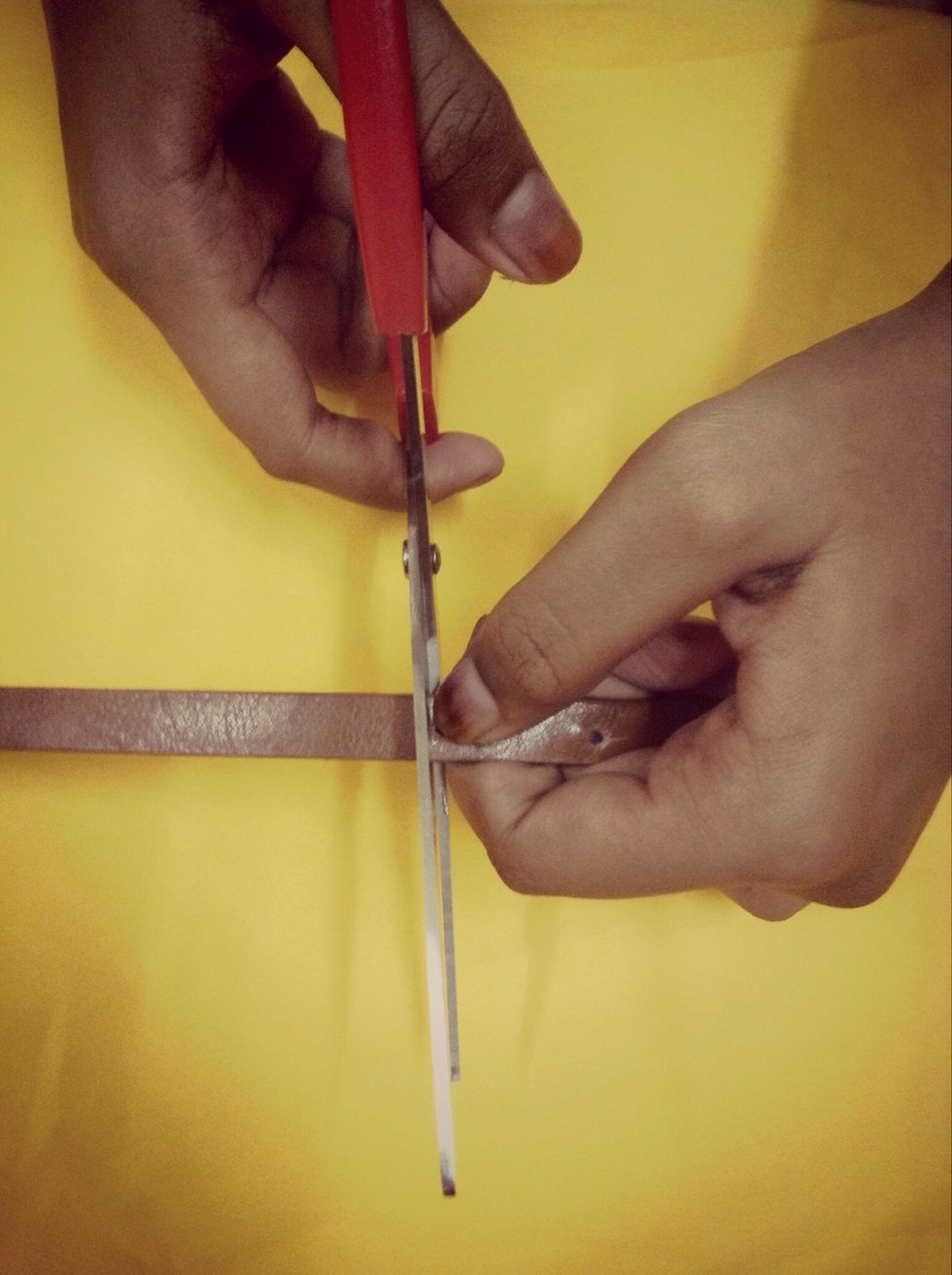 Cut the belt according to your wrist size.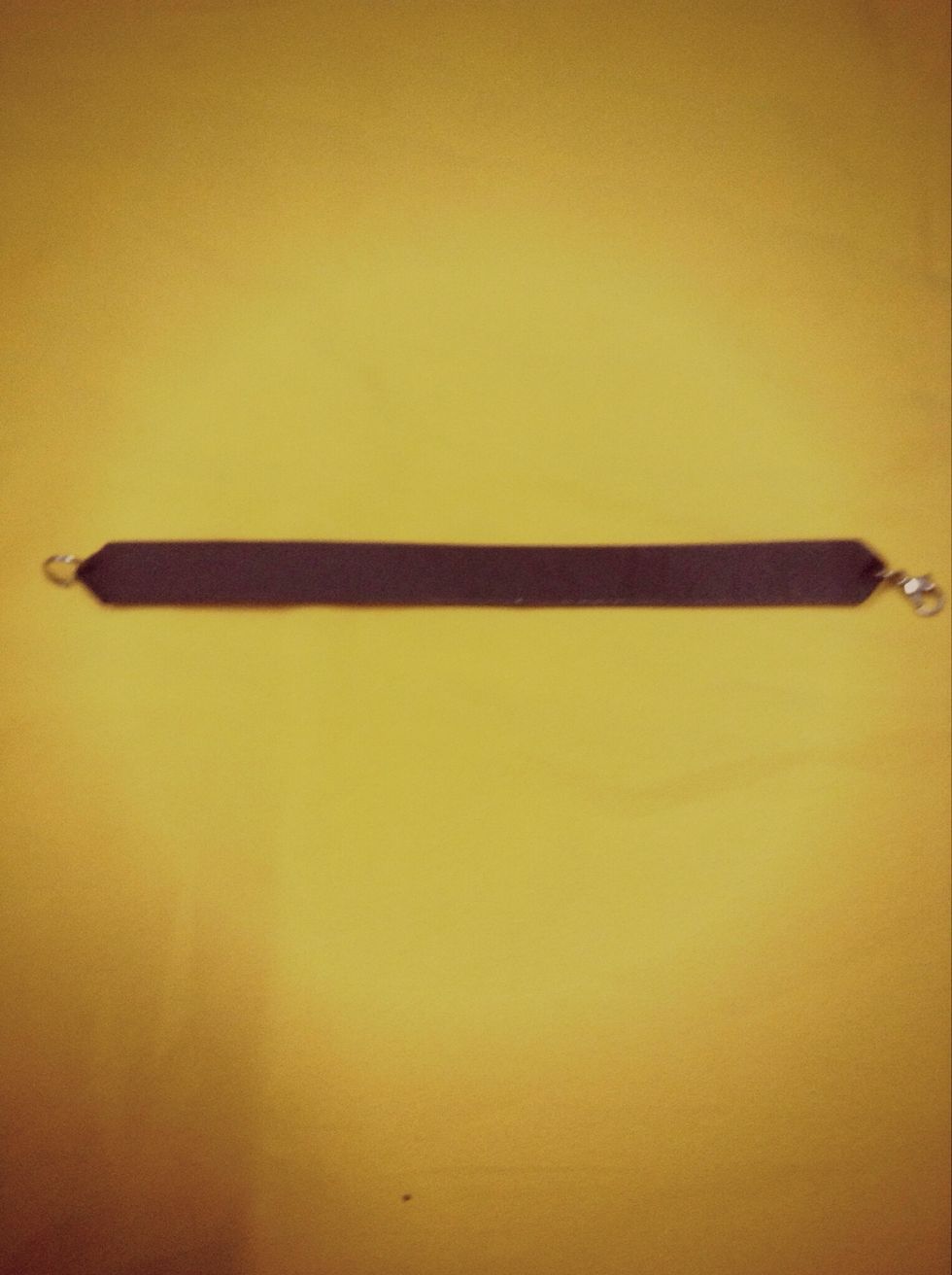 Punch holes on both the sides and attach jumprings and clasp.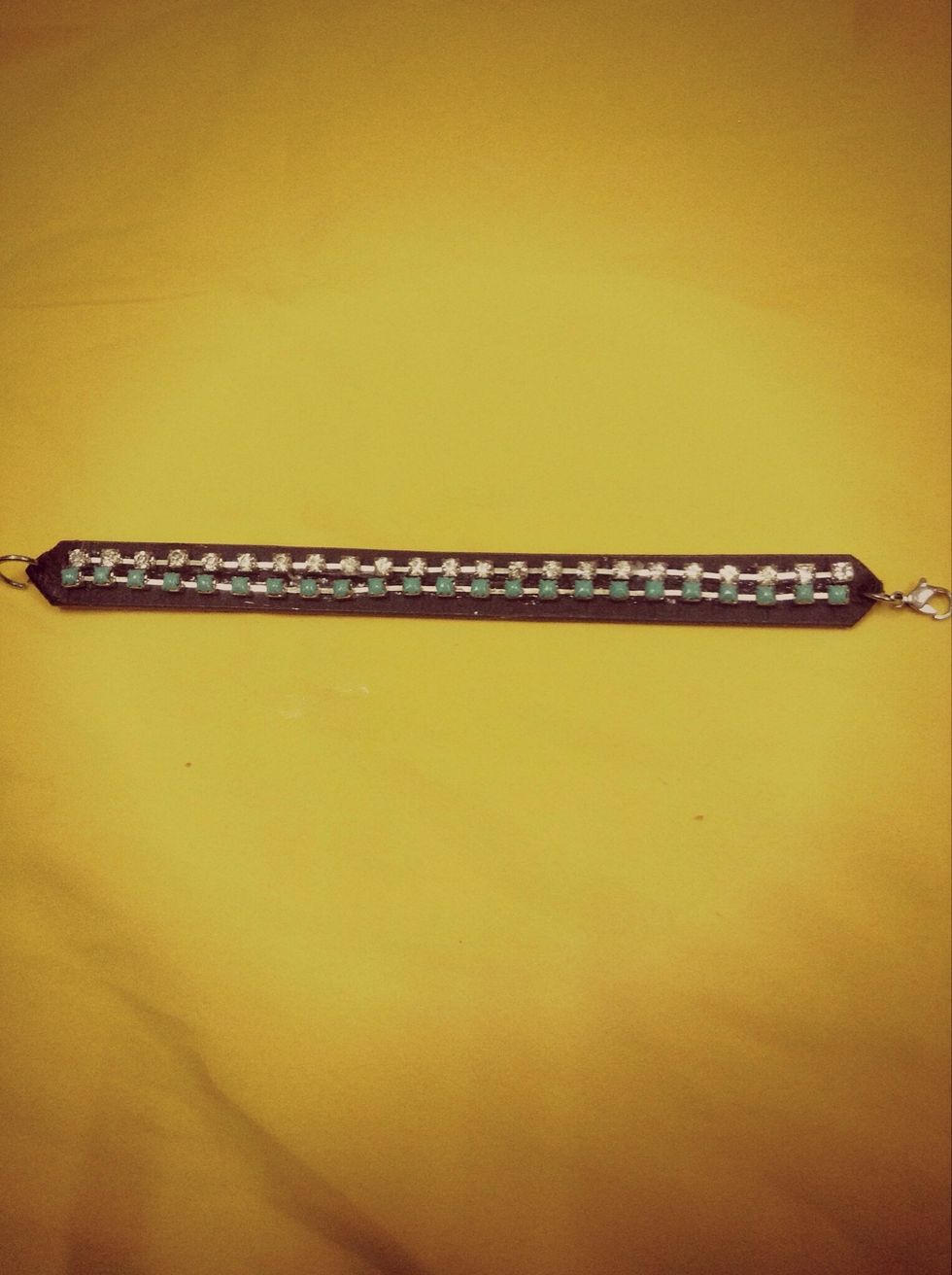 Stick the rhinestones on the belt.
Cut a long piece of embroidery thread.Mine was 180cms long. Then,fold the thread in half and stick it using super glue.
Start wrapping the thread between each rhinestones(diagonally).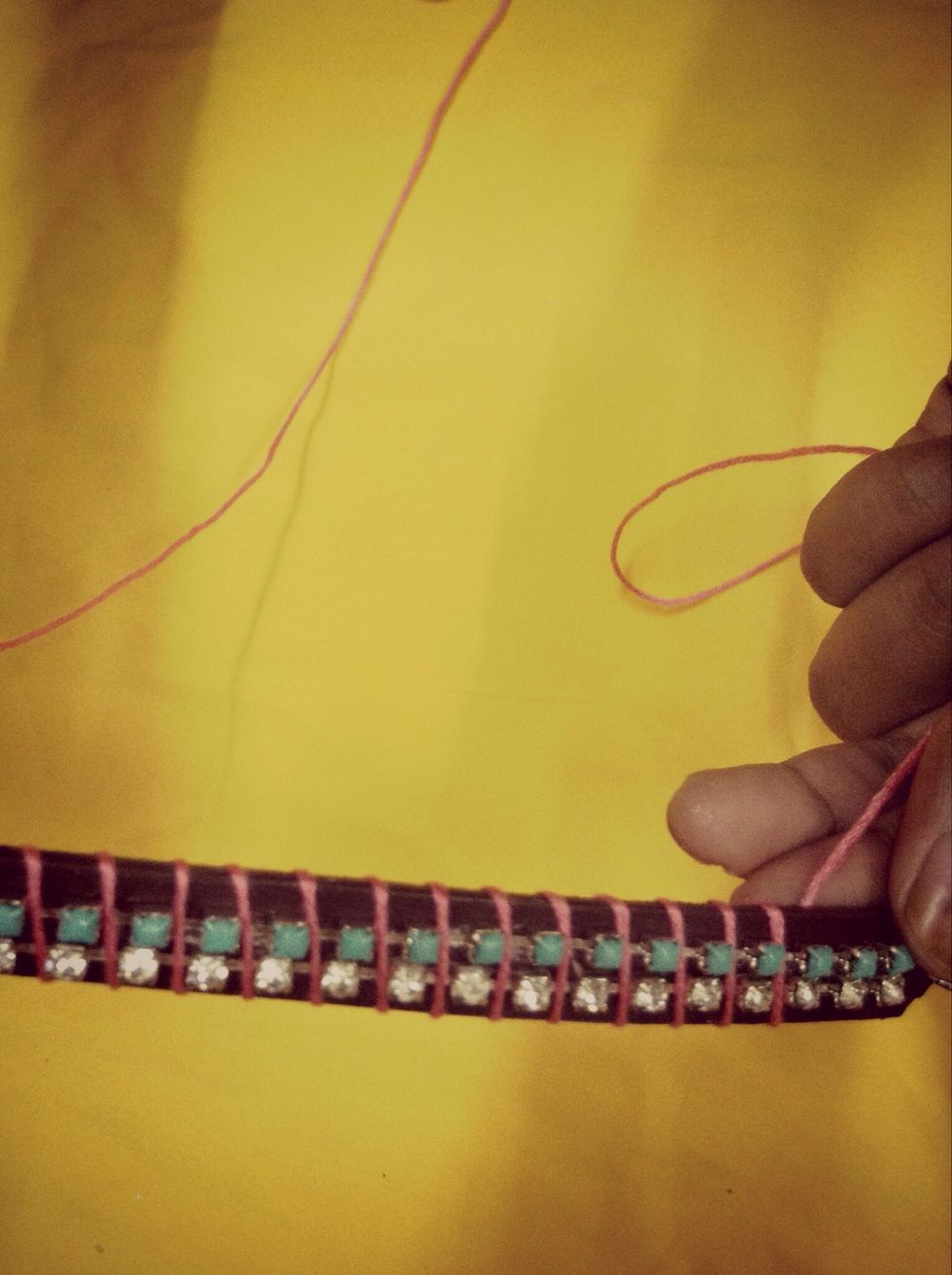 Keep on wrapping....!!!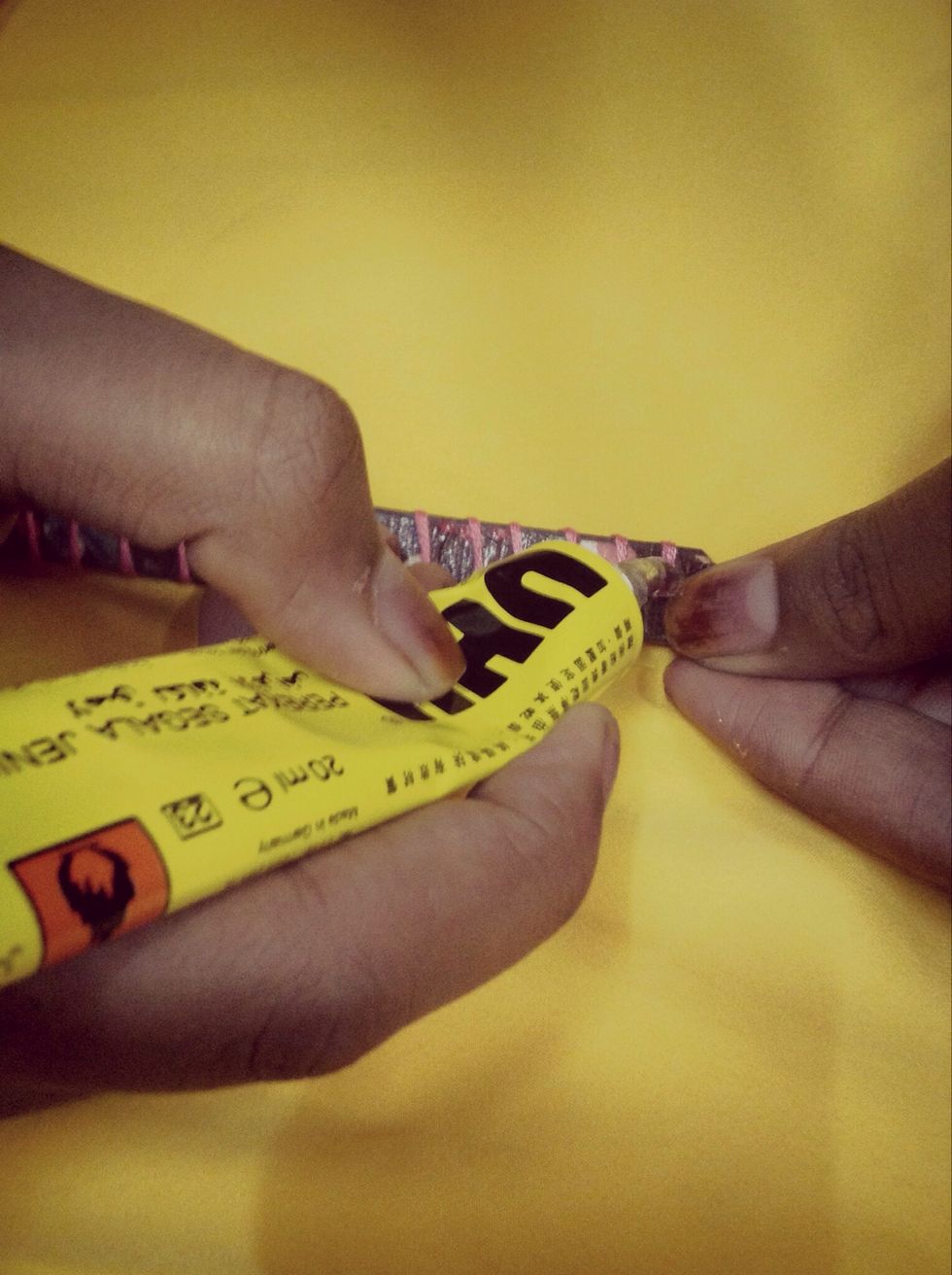 When you reach the end,cut the excess and stick the thread to the back of the belt.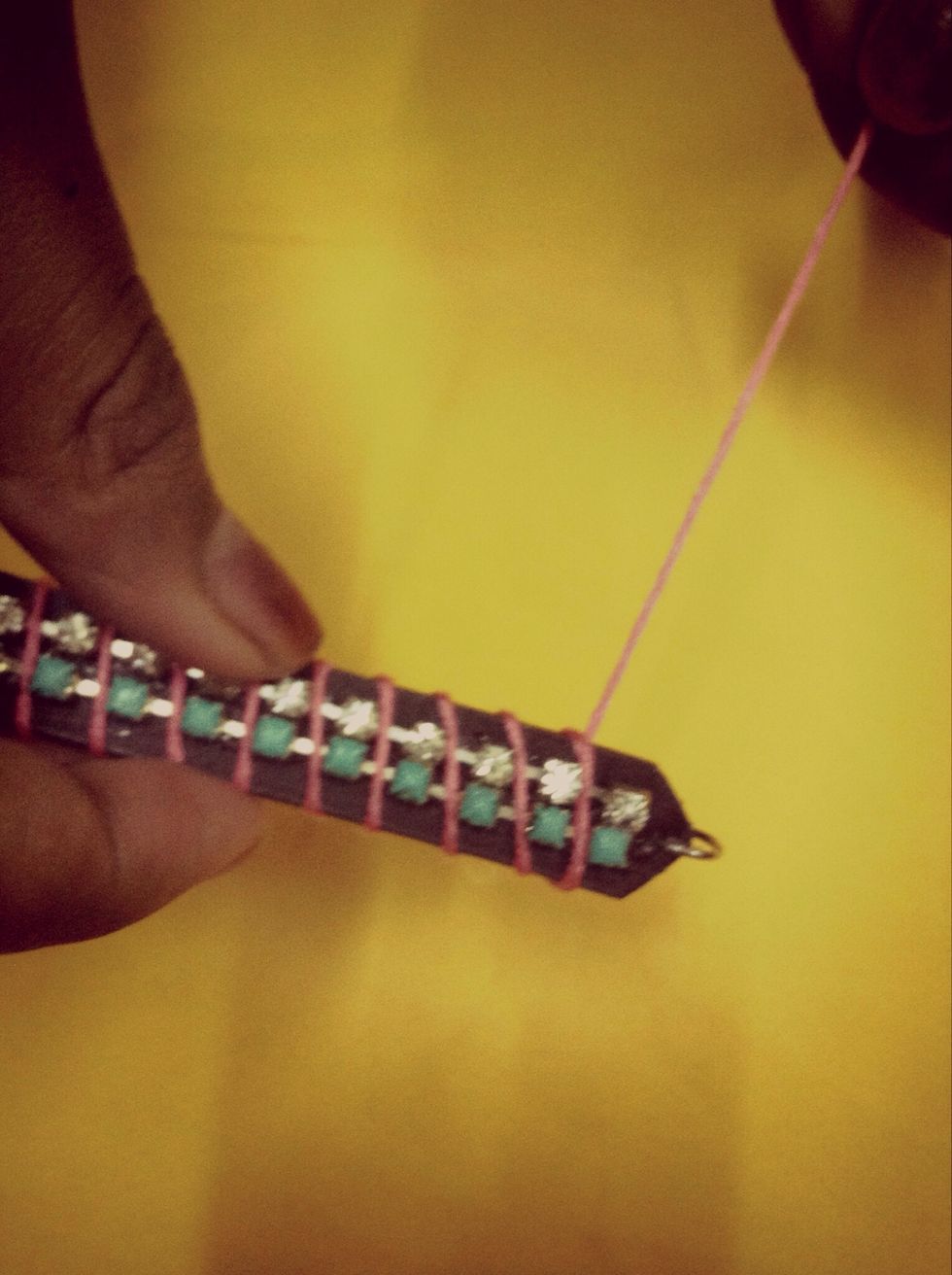 Using the second half,wrap around the rhinestone. (Make sure that you're wrapping in the opposite direction.)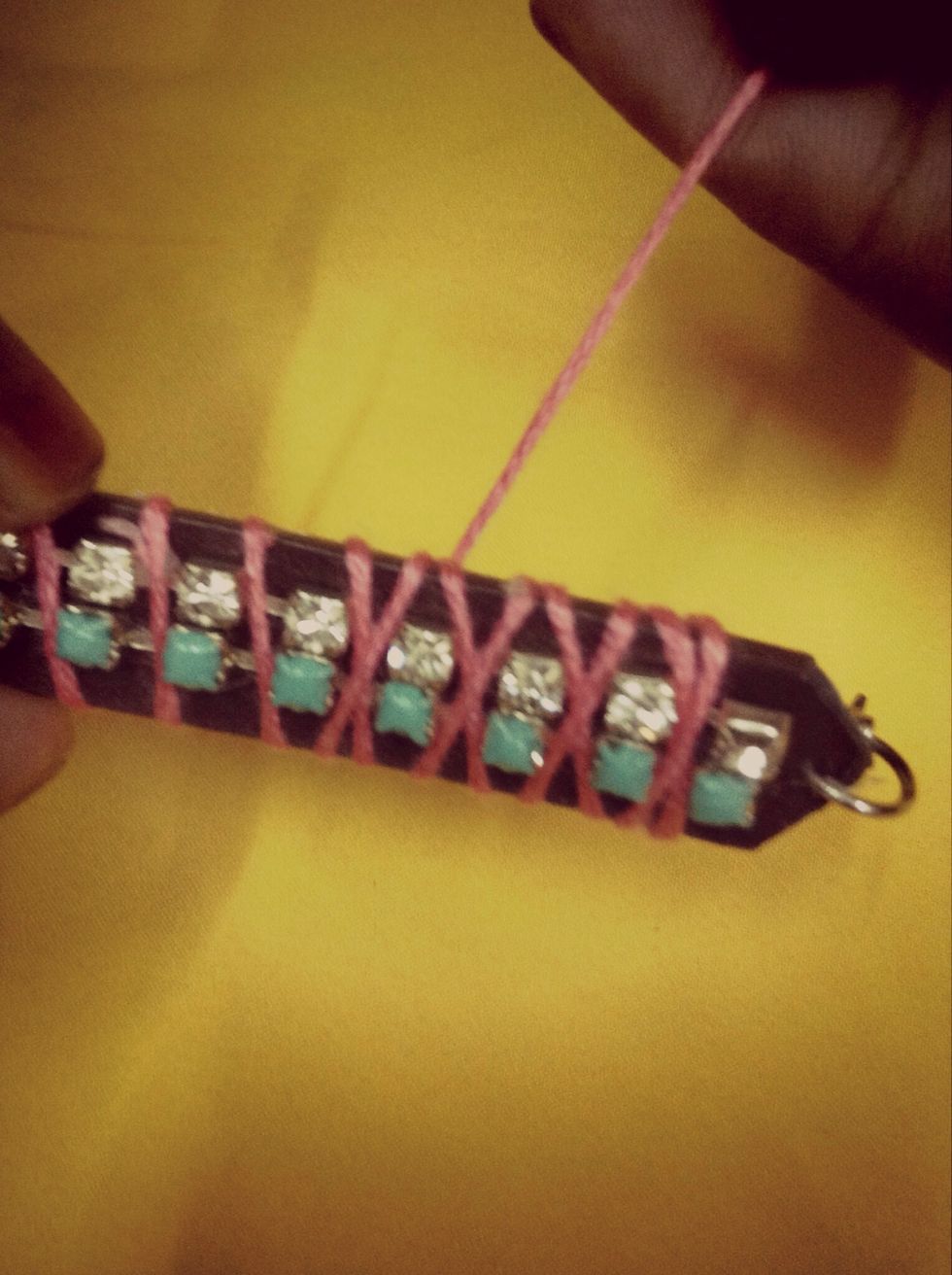 Like this...
Wrap wrap wrap...!!!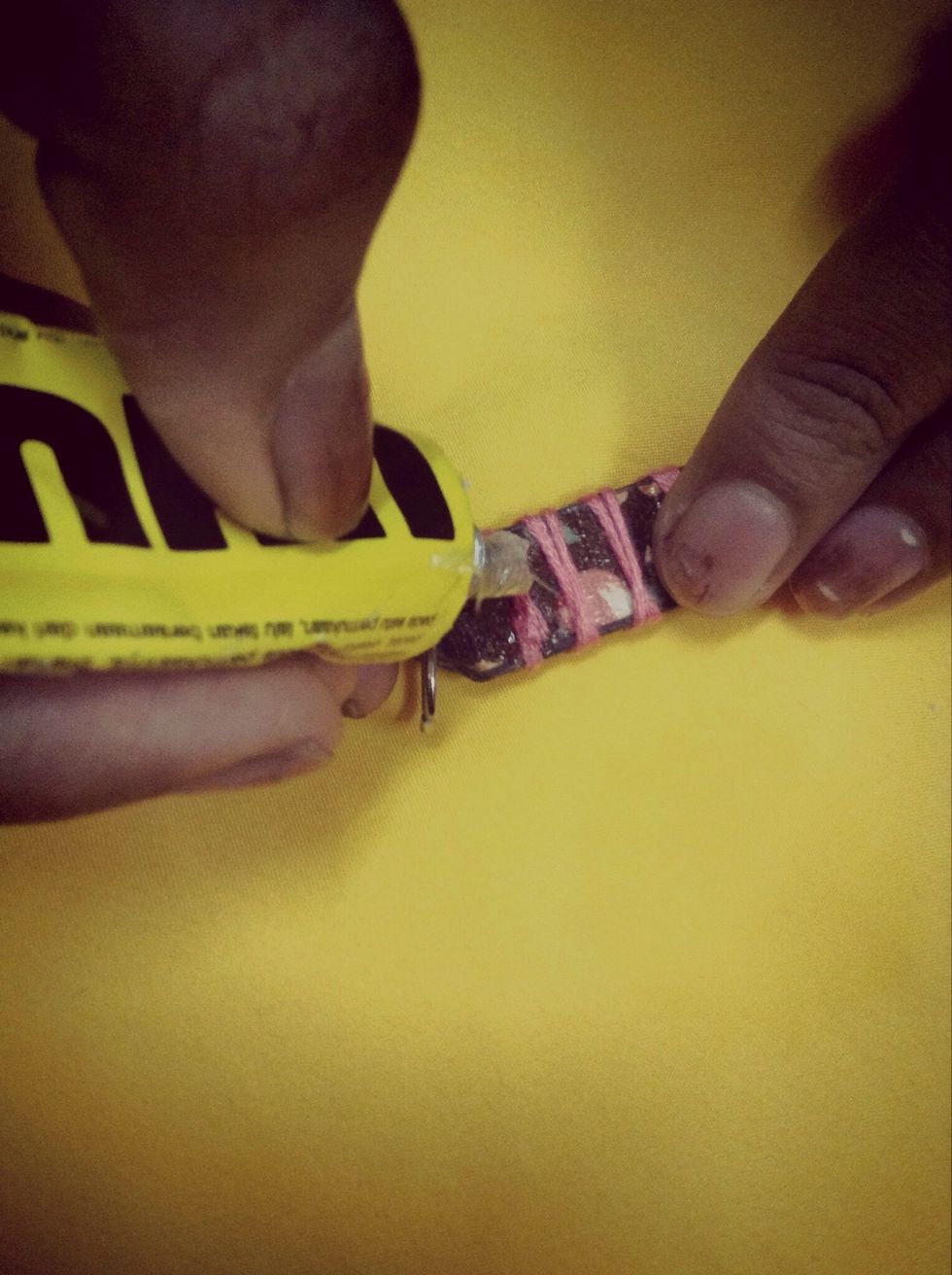 Do the exact same thing that I mentioned in step-8.
Ta-daaa...!!! Isn't it reelllyy cute... I just <3 dis bracelet...!!! Wear it alone or mix it with other bracelets...!!!
I hope that you loved this guide. Sorry for any grammatical mistakes.... Plzzz support me by clicking the ❤️ above this guide.....Follow me for more guides.... Thank you...!!!
Leather belt
2.0 Rhinestone chains
Embroidery thread/cord
Super glue
Clasp
2.0 Jump rings
Nail polish(optional)
Hanan Badarudheen
A girl who loves photography,colours,crochet and making bracelets. | foodie | icecream addict | 11th grader |