Materials.. Please refer to the supplies list.!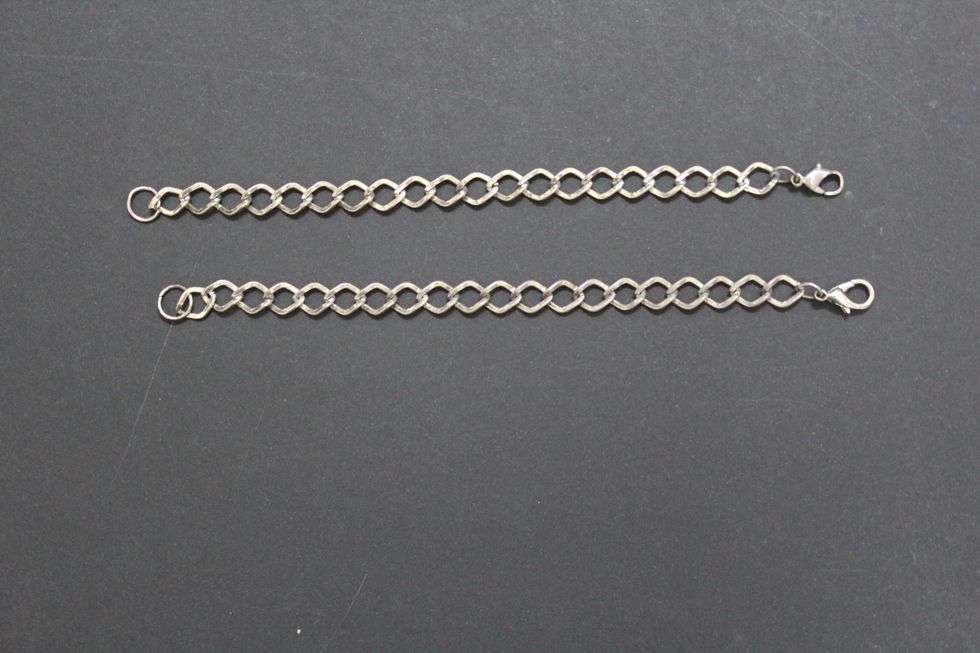 Attach lobster clasp and jumprings on both the chains.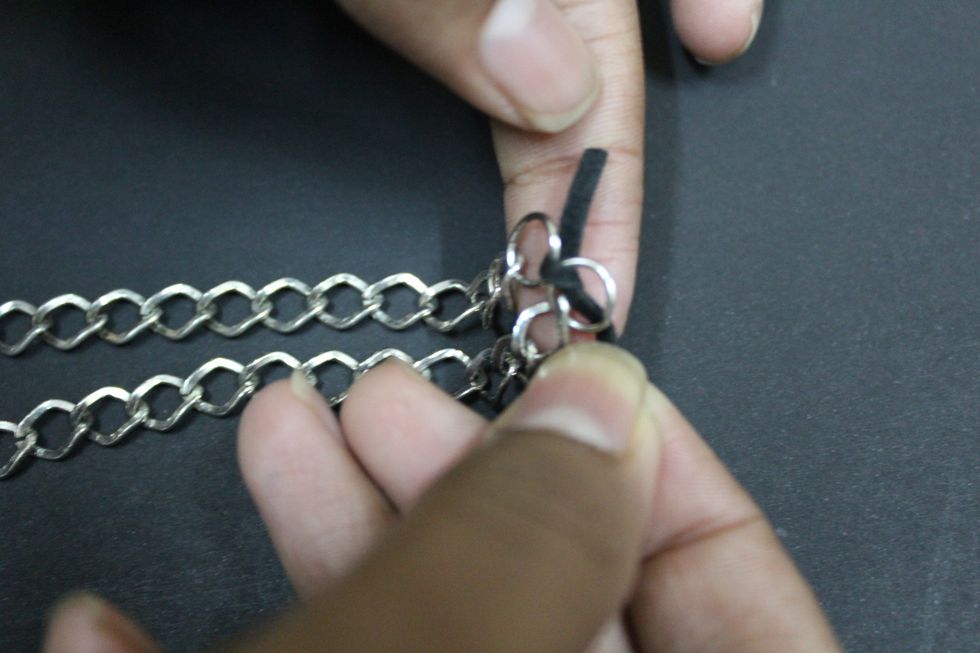 Start by tying the cord on the jumprings of both the chains.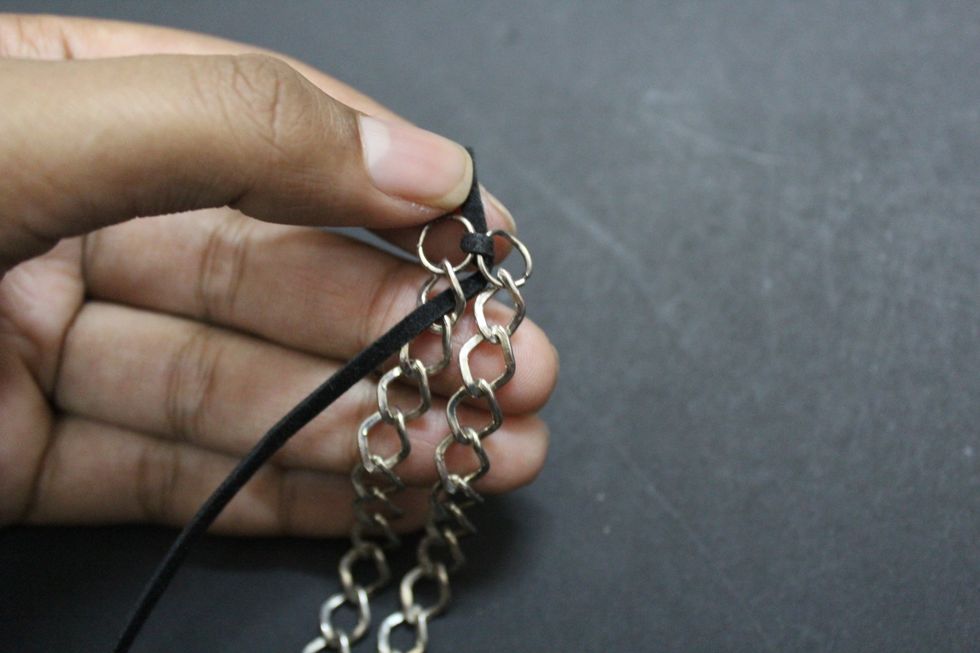 Thread the cord through first link of the chain.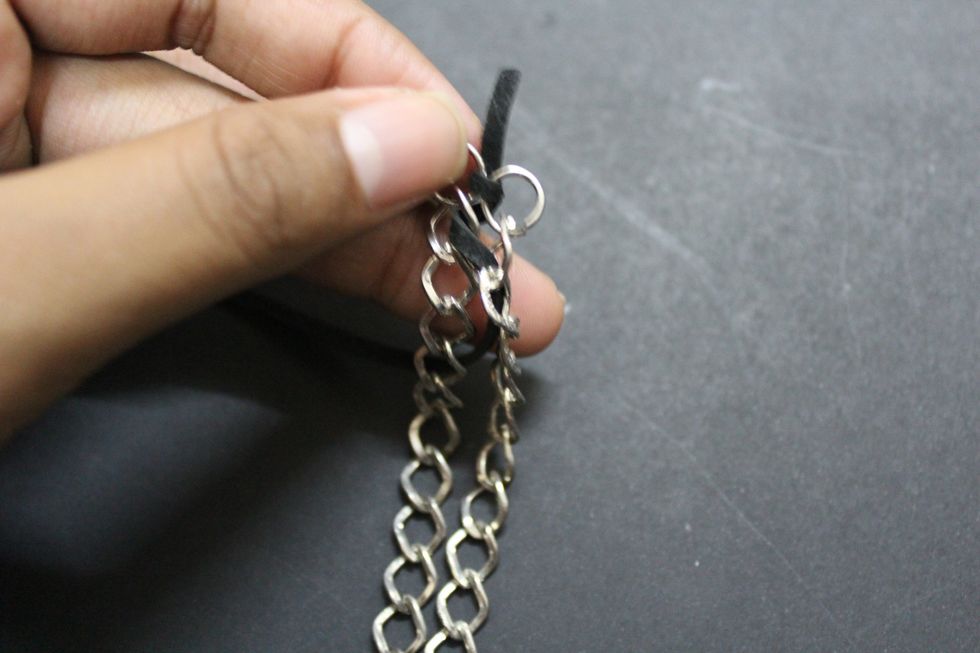 Then thread it through the first link of the other chain.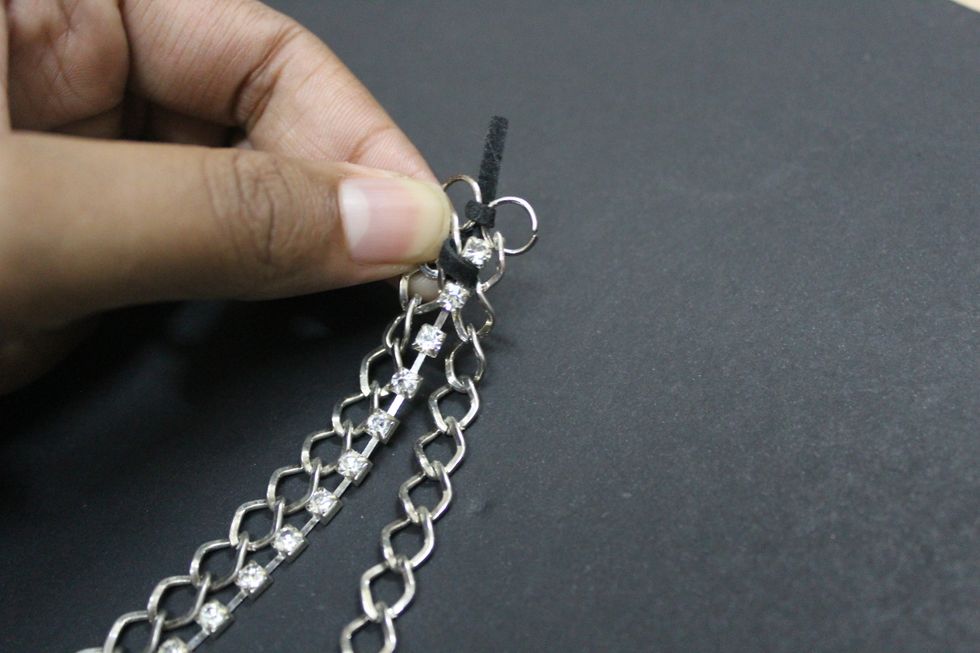 Insert the rhinestone.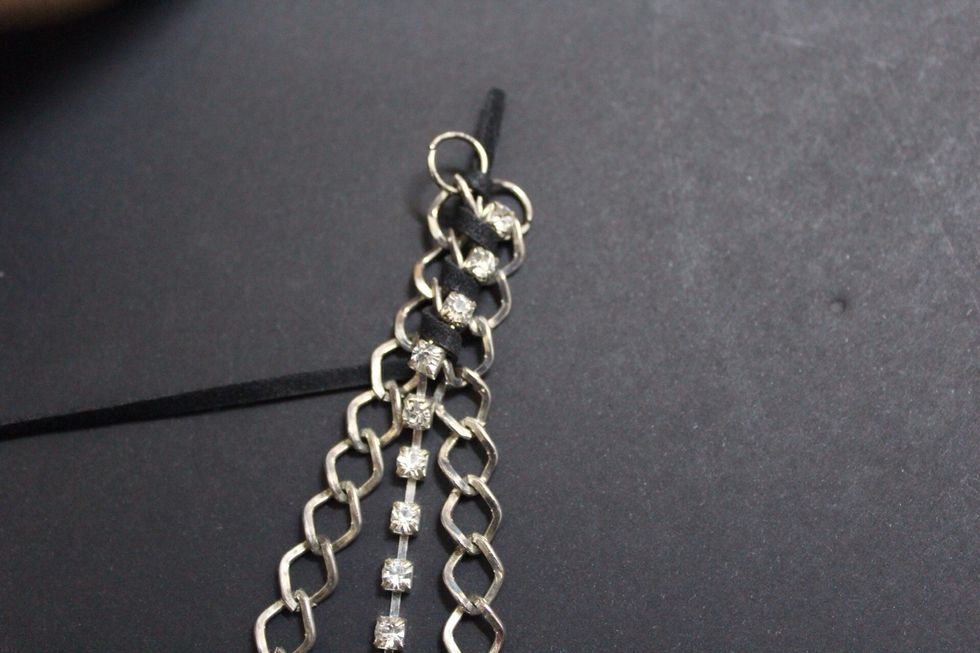 Keep on repeating step no. 4 and 5.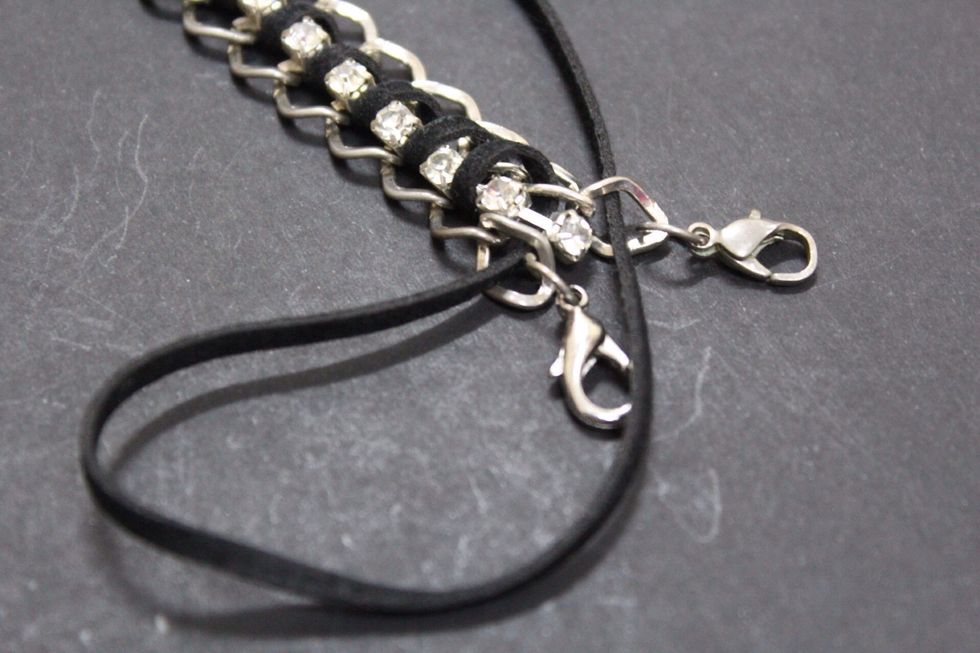 The next 2 steps are hard to explain.Please enlarge the image and try to follow the steps.Please comment if you have any doubts.
Snip of the excess cord and apply little glue on both the sides.
This is the finished product.What do you guys think about this..?? Plzz follow me for more guides.Sorry for the grammatical mistakes..!!Check out my previous bracelet guides..
2.0 Chains
Cord(I am using suede cord)
Rhinestone
Scissor
Glue
Jumprings
Clasps
Hanan Badarudheen
A girl who loves photography,colours,crochet and making bracelets. | foodie | icecream addict | 11th grader |