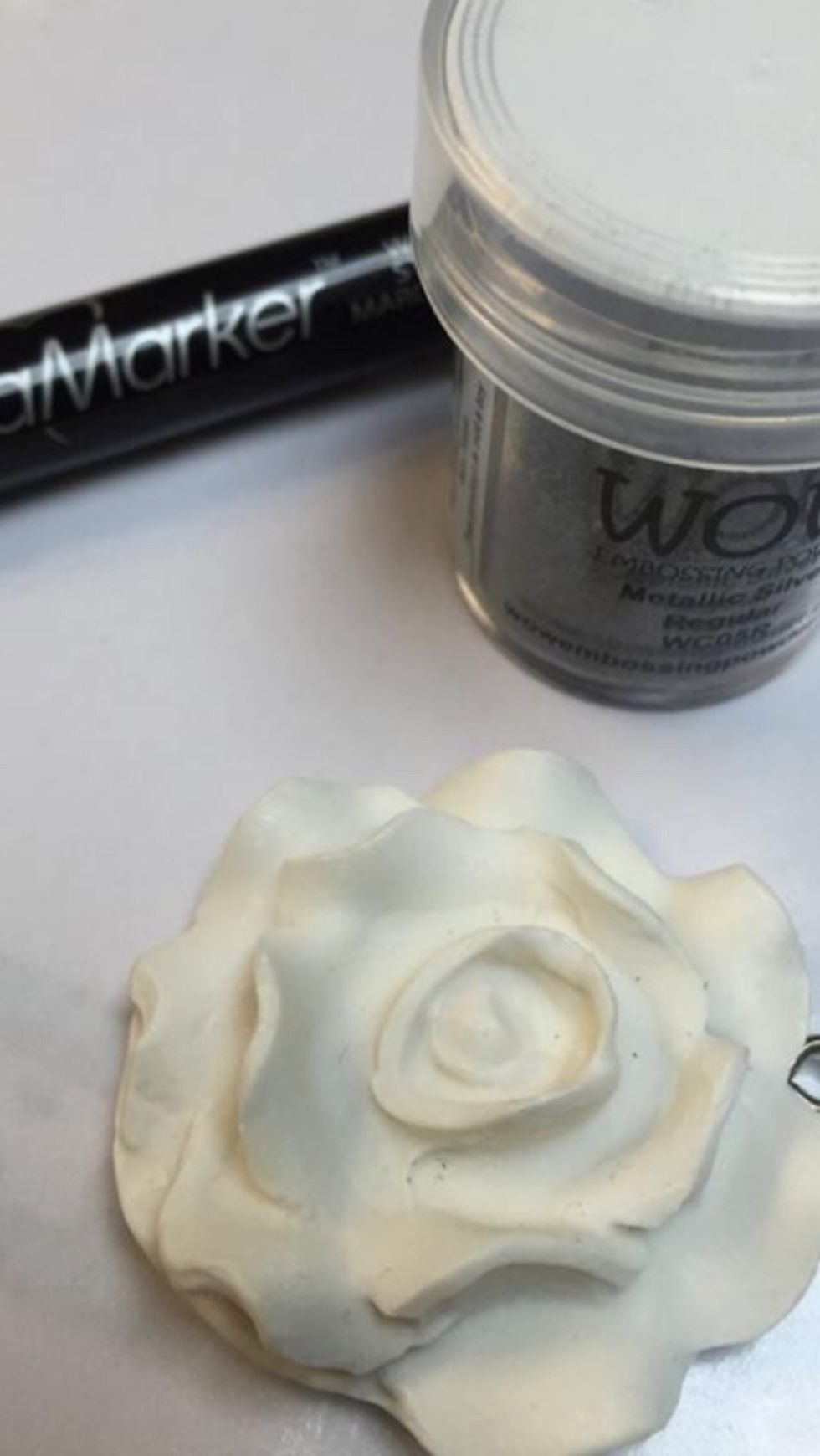 Gather your supplies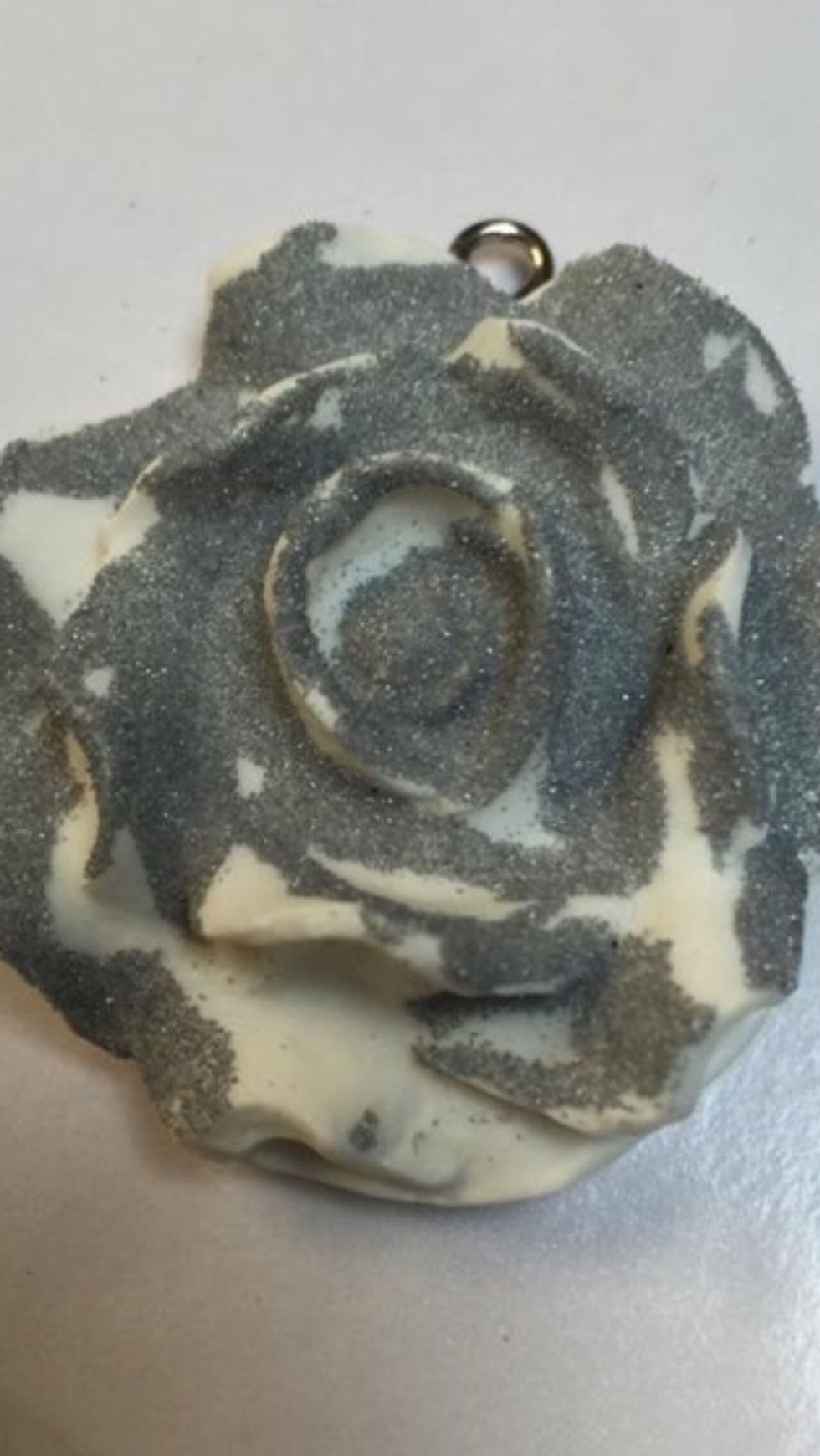 Using your marker begin "painting " your flower and adding the embossing powder. This will take several stages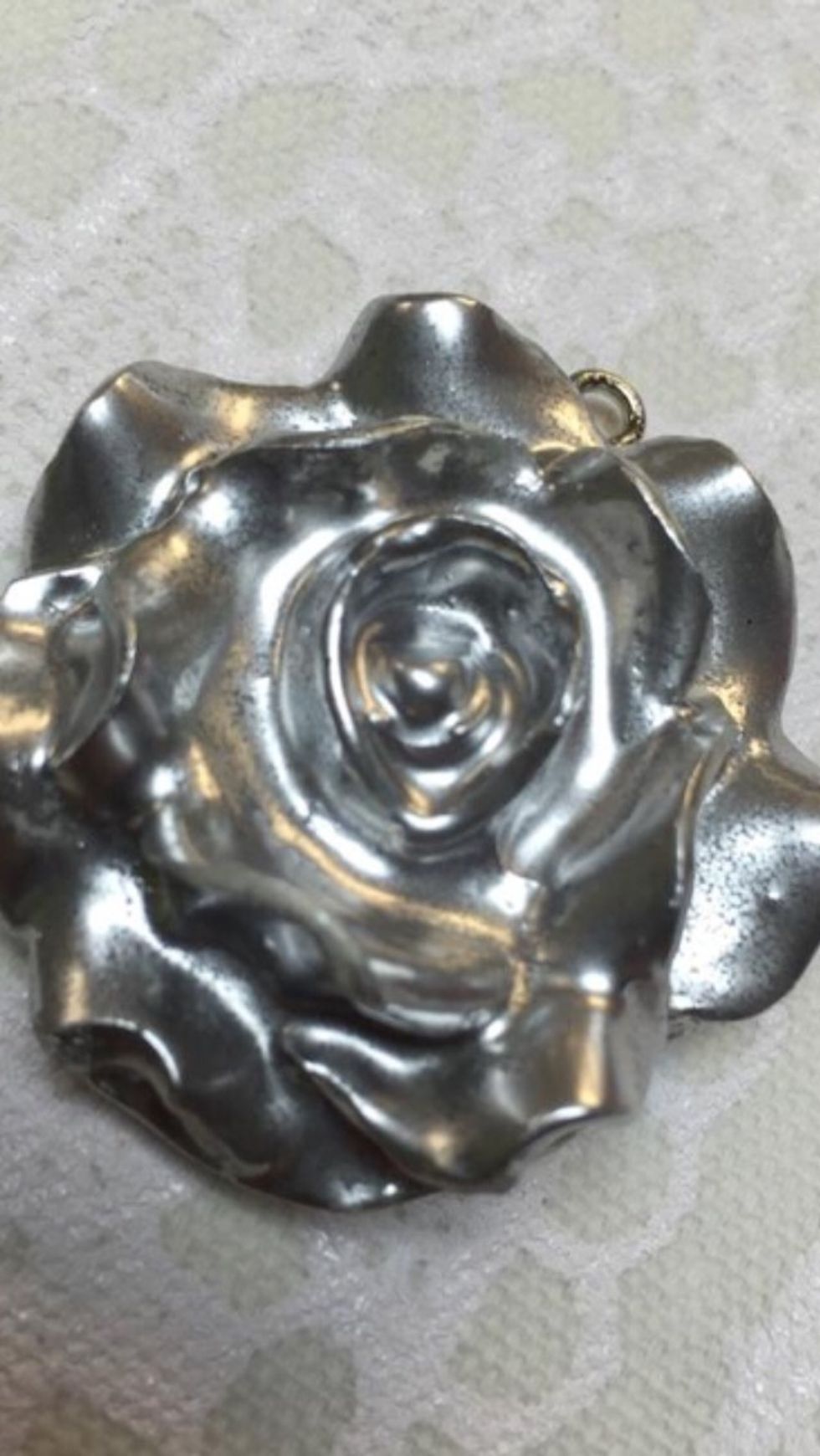 Your finished Relic will end up like a silver piece!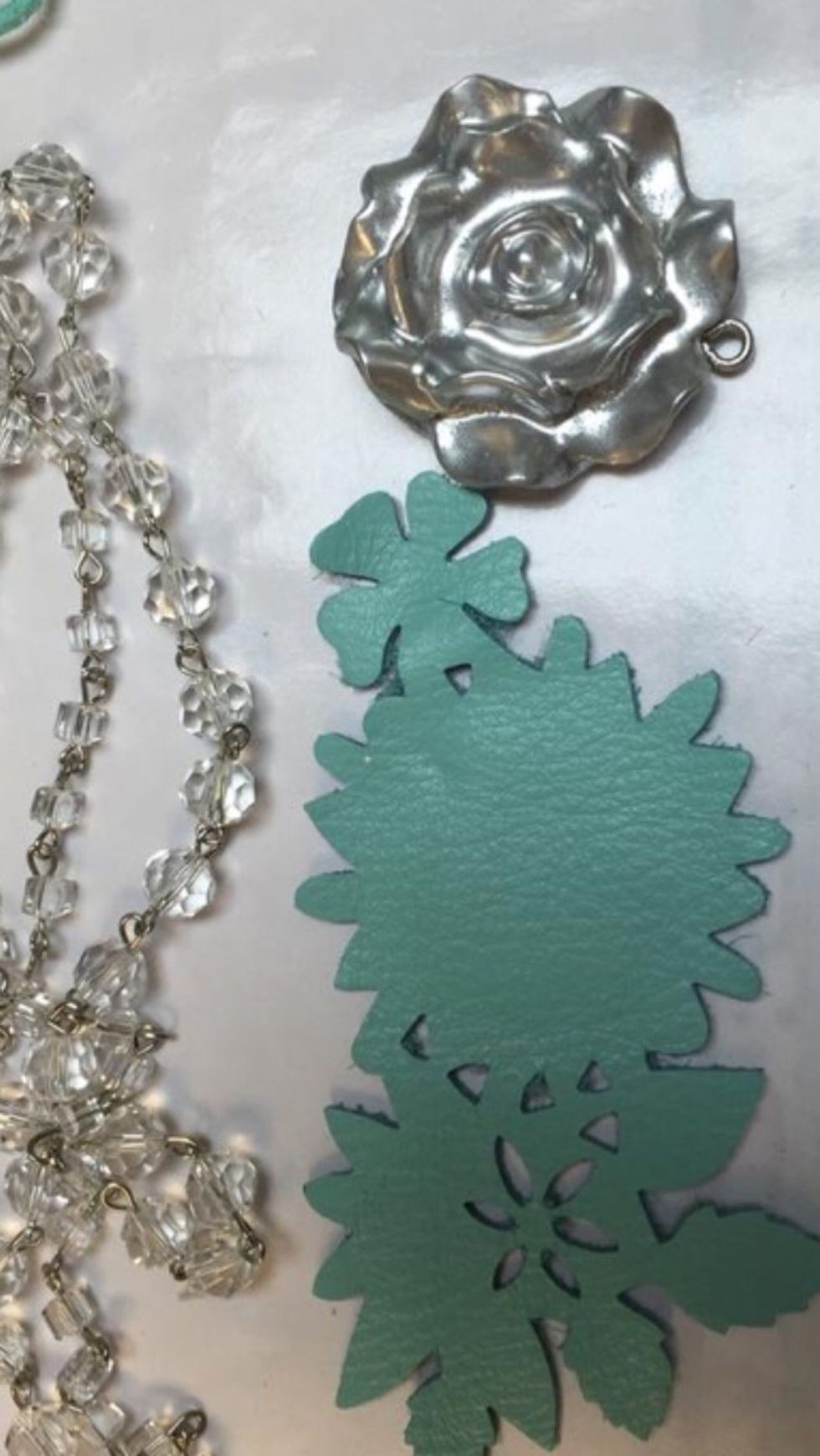 Gather your next set of supplies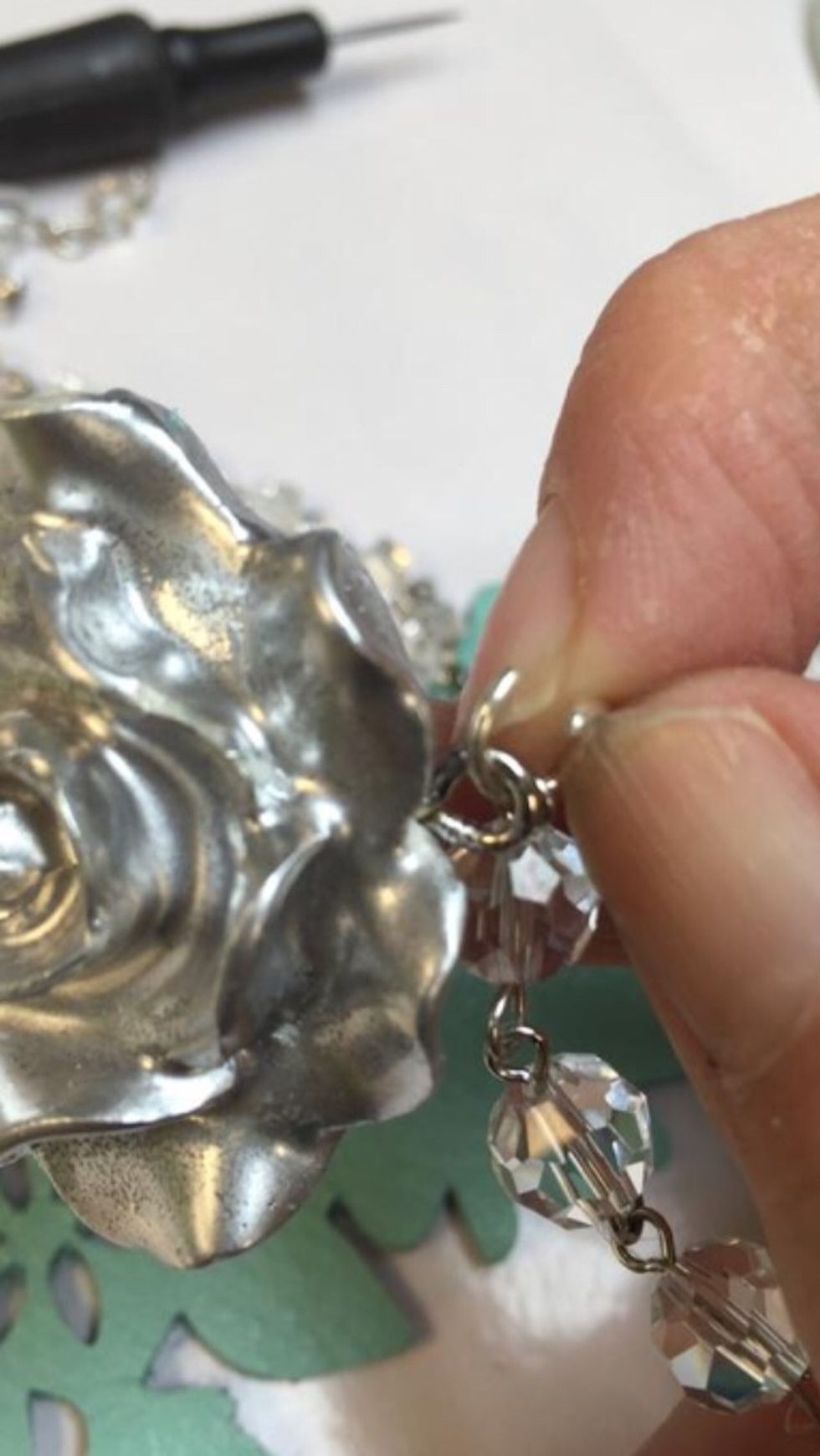 Attach rings to the Relic
Add the rosary chains in different lengths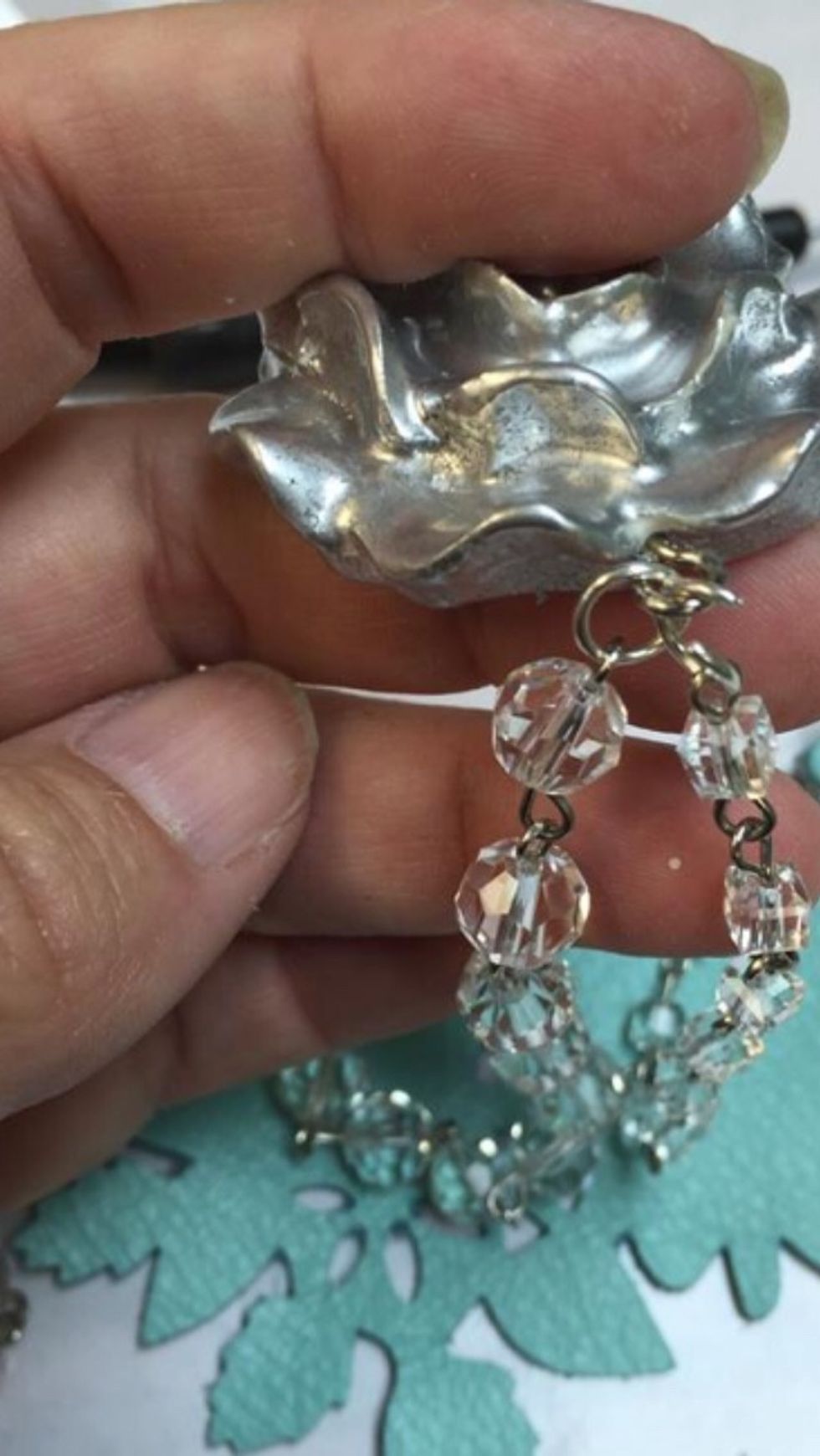 Continue adding chains to your hearts content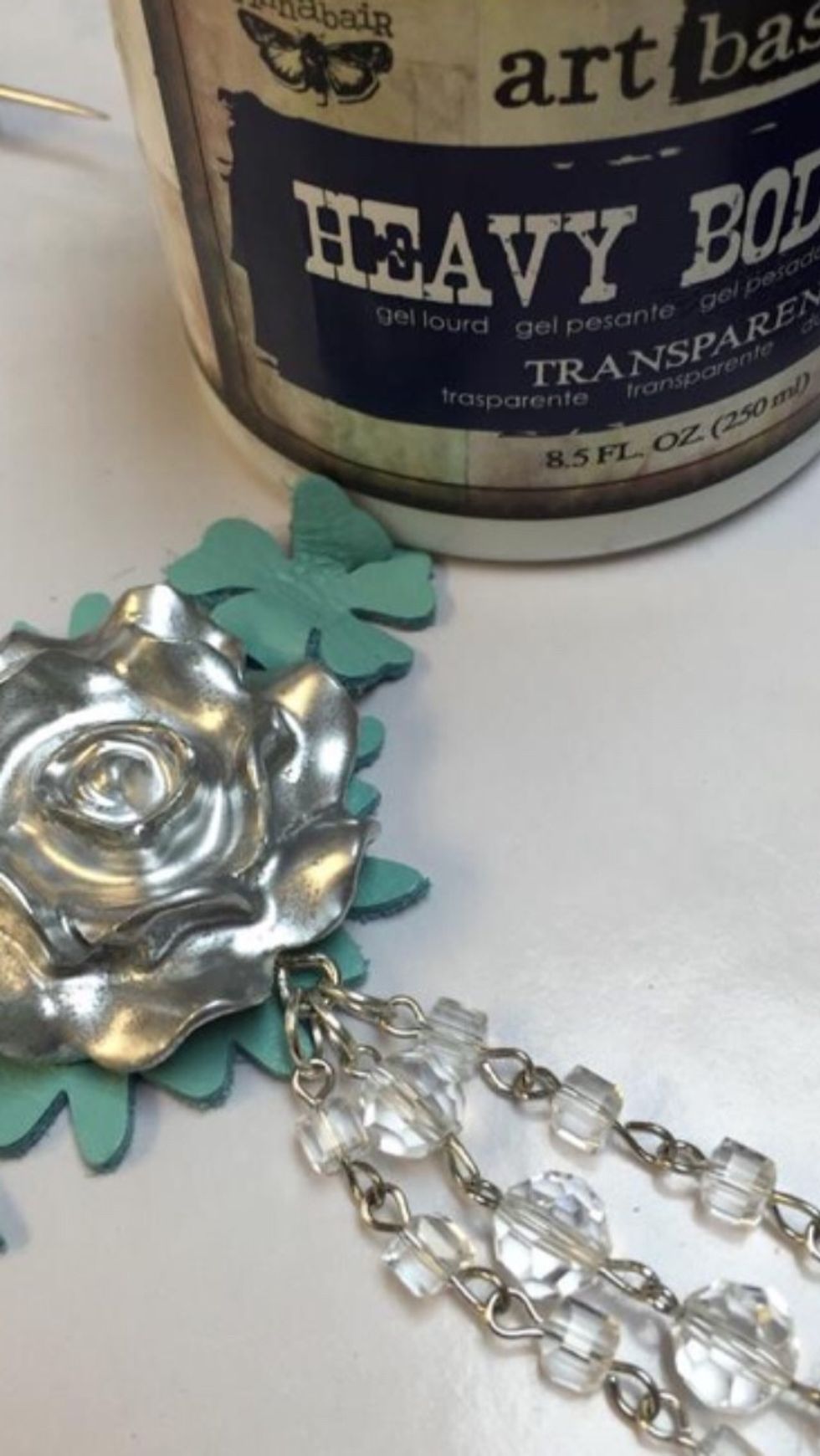 Using heavy body gel adhere your Flower to the leather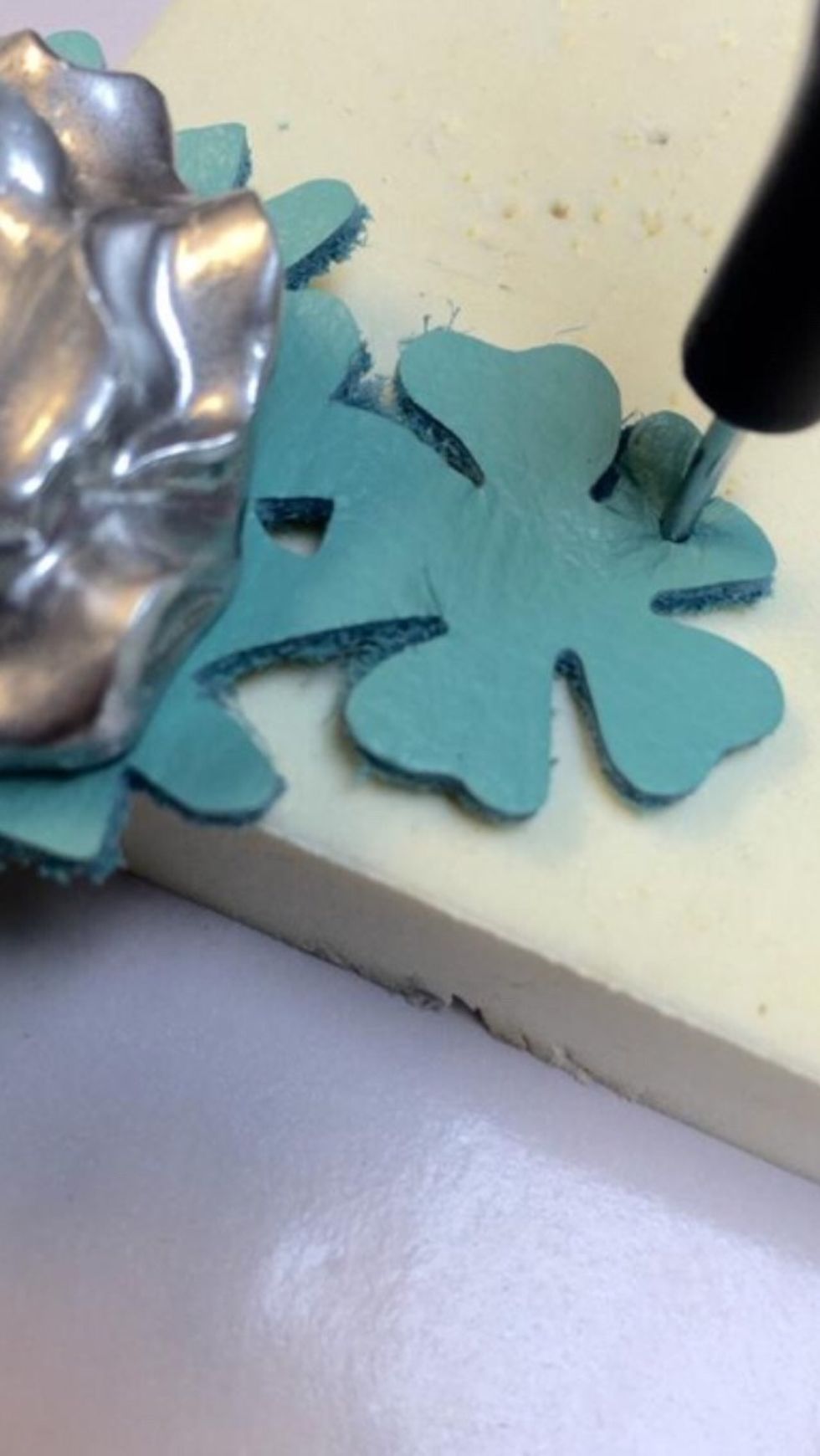 Pierce holes to attach chain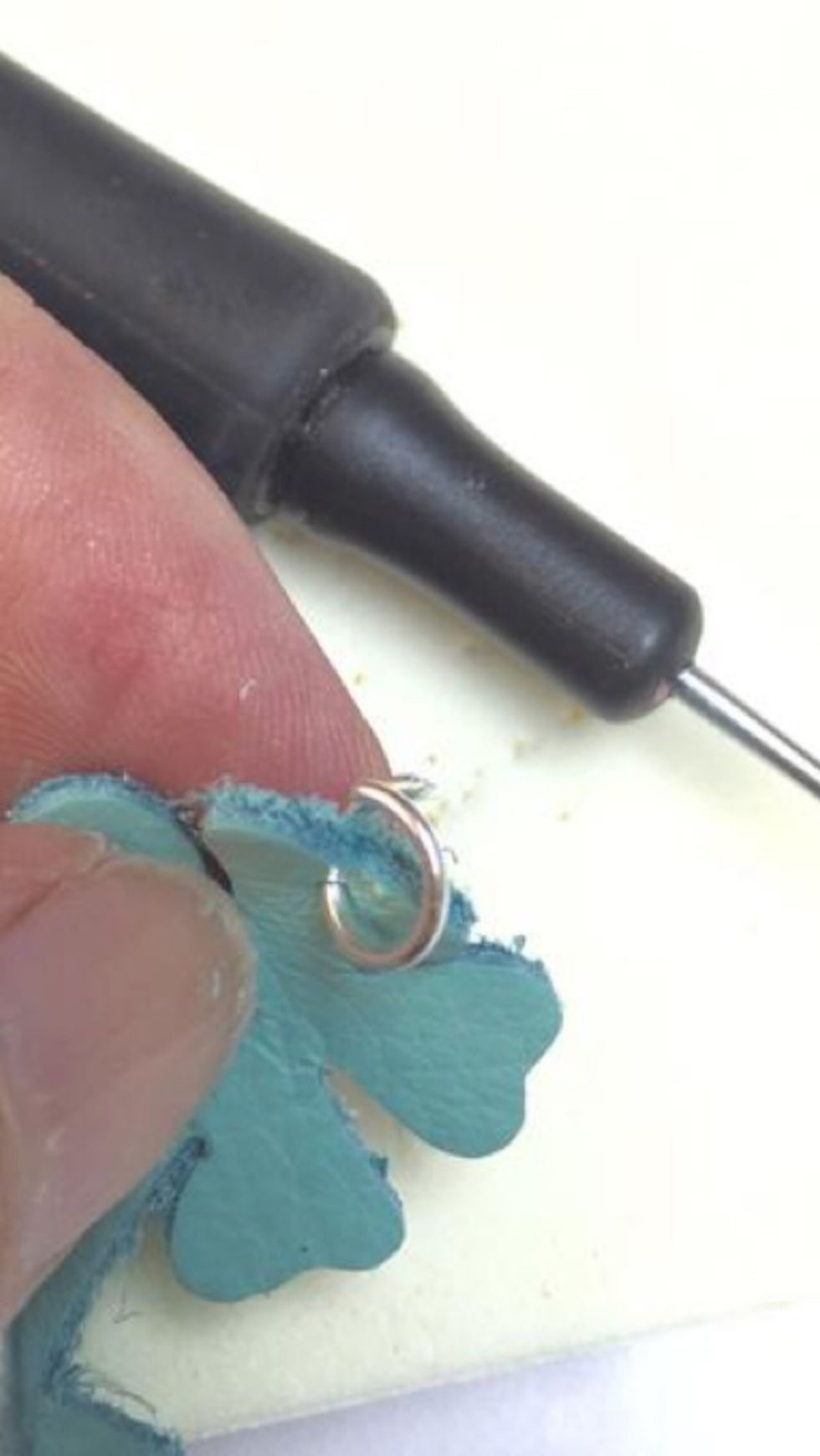 Add rings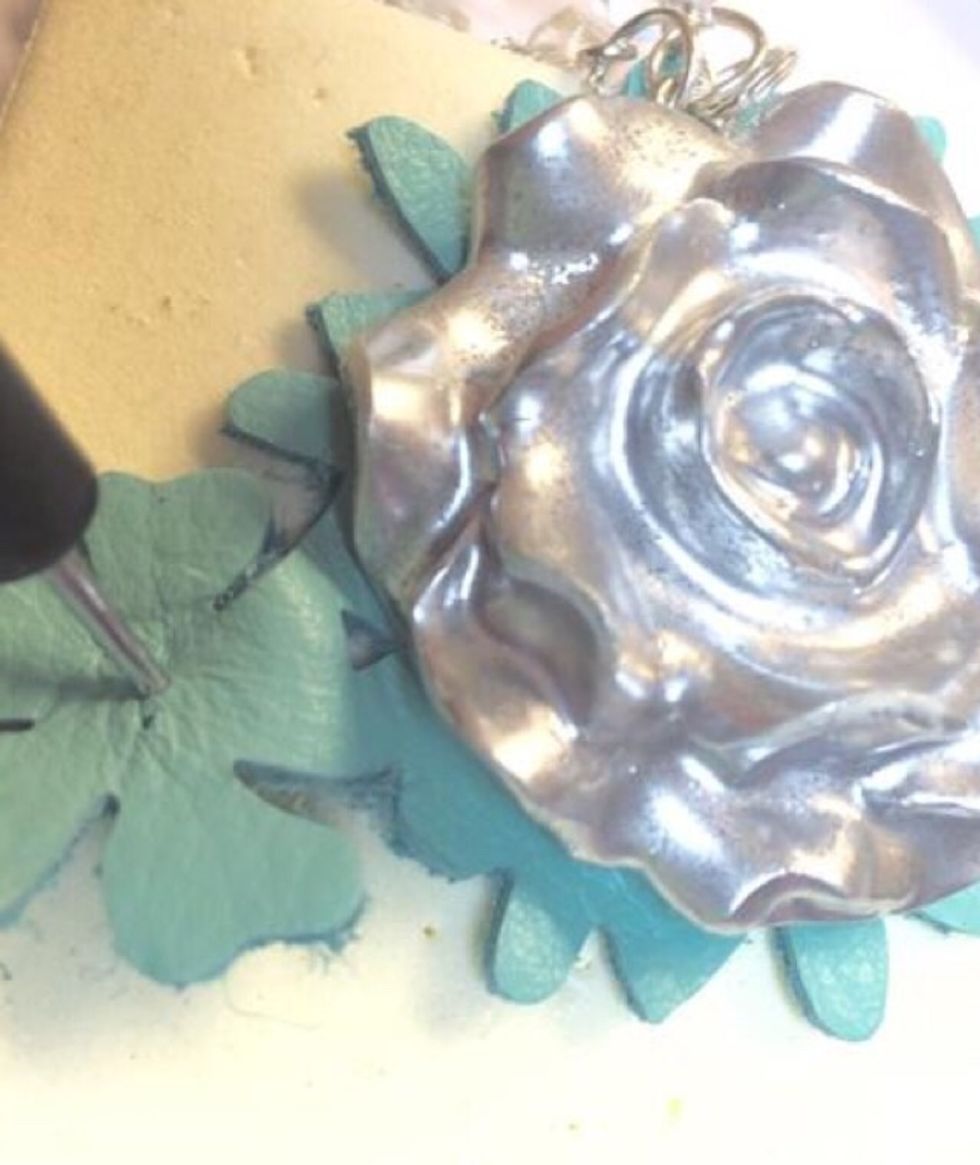 Pierce center of flowers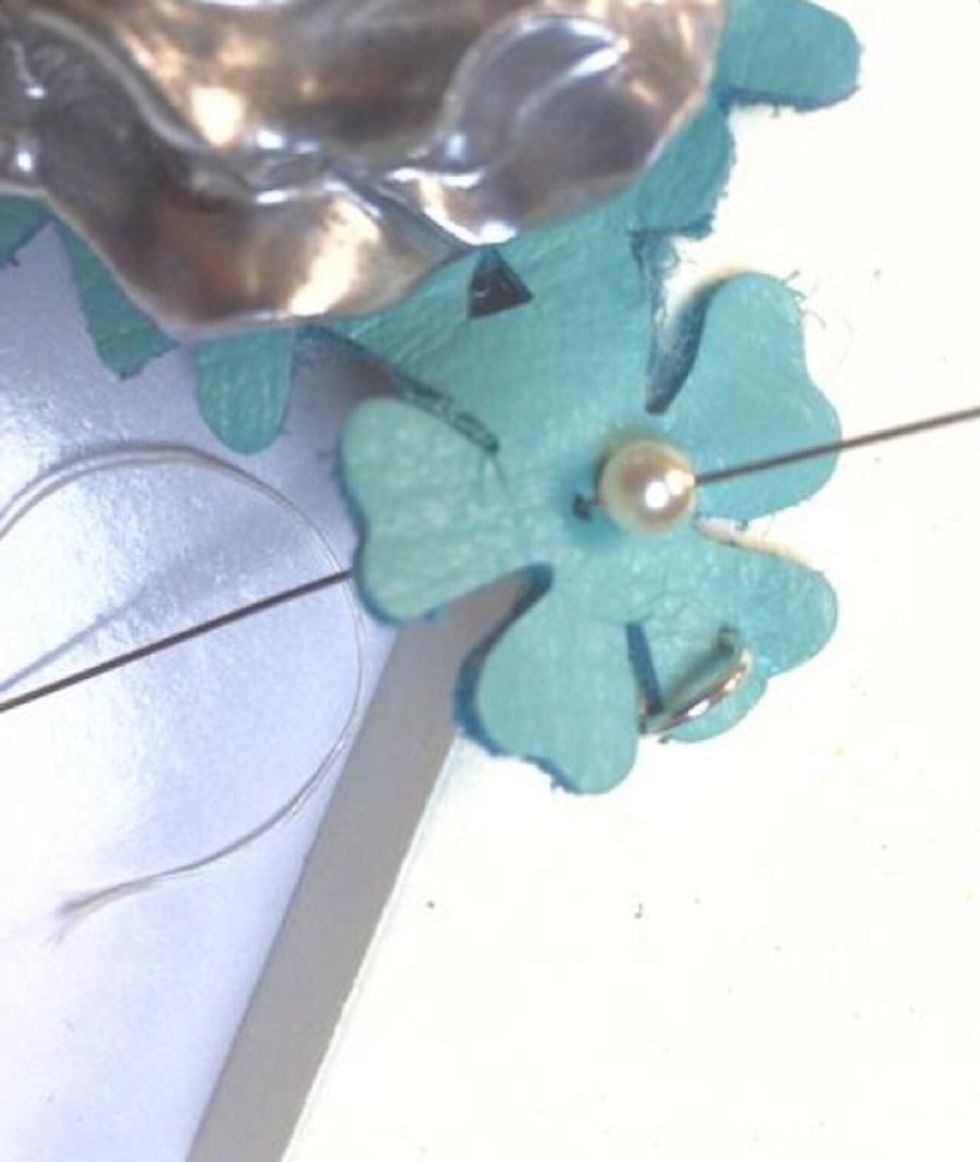 Stitch pearls to the center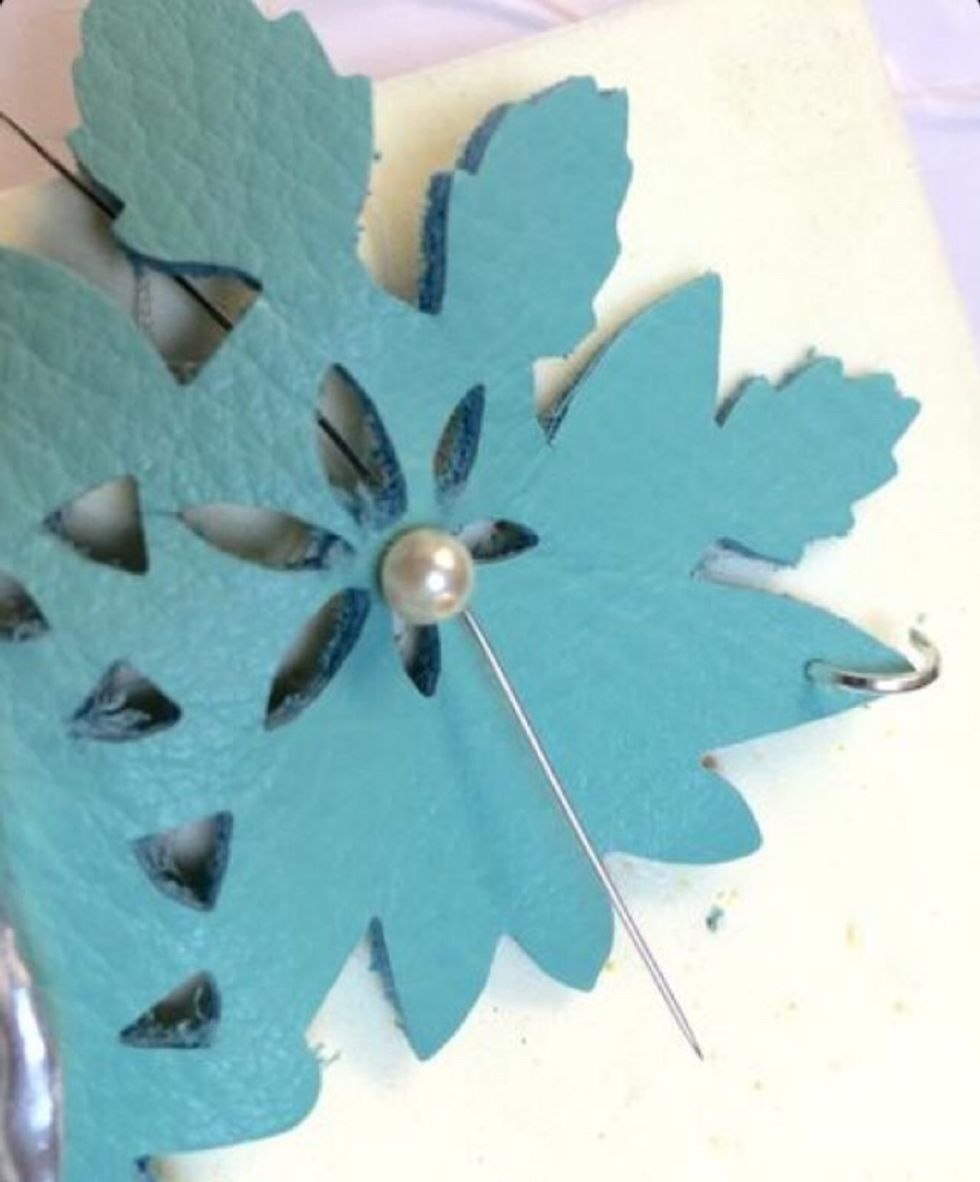 Repeat on the other side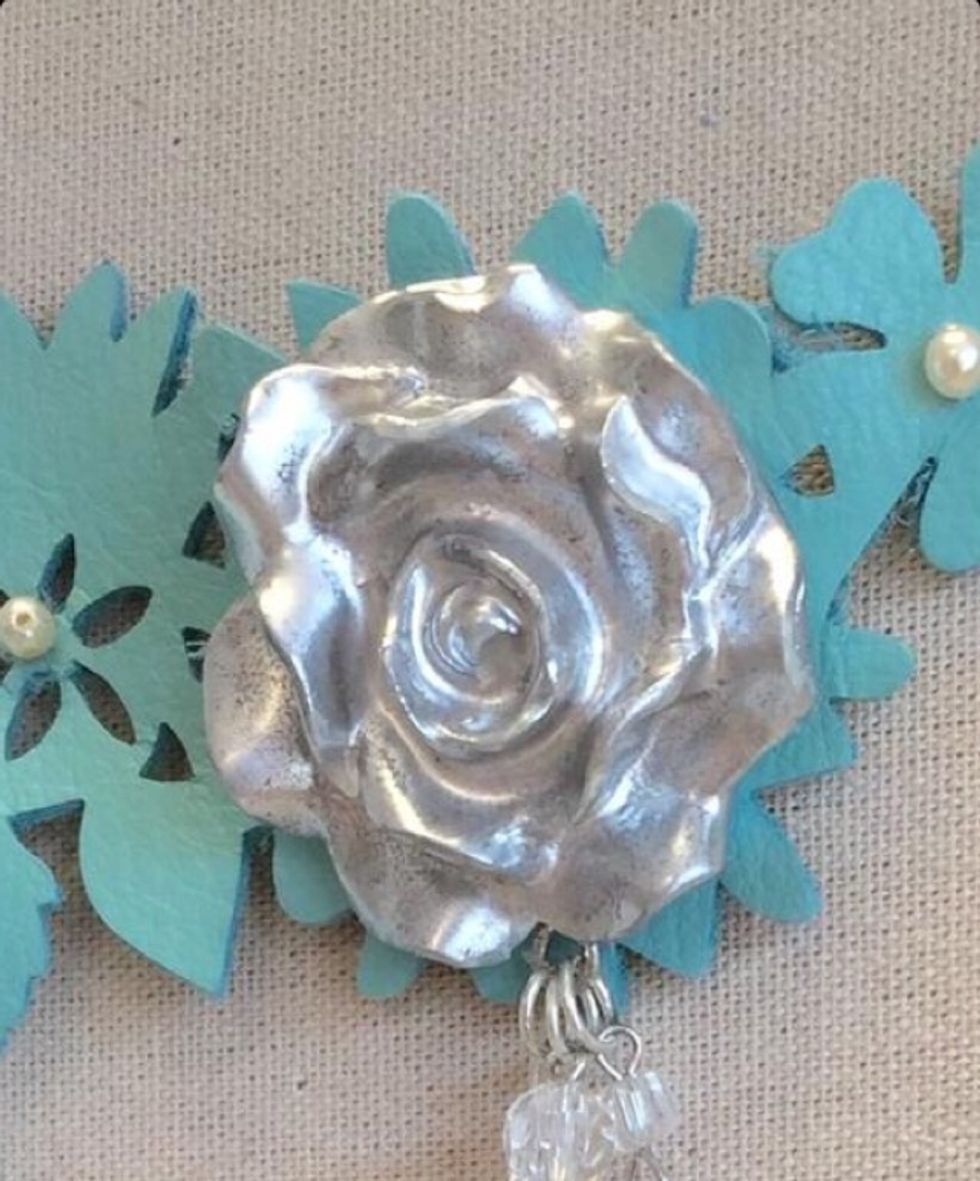 Close up look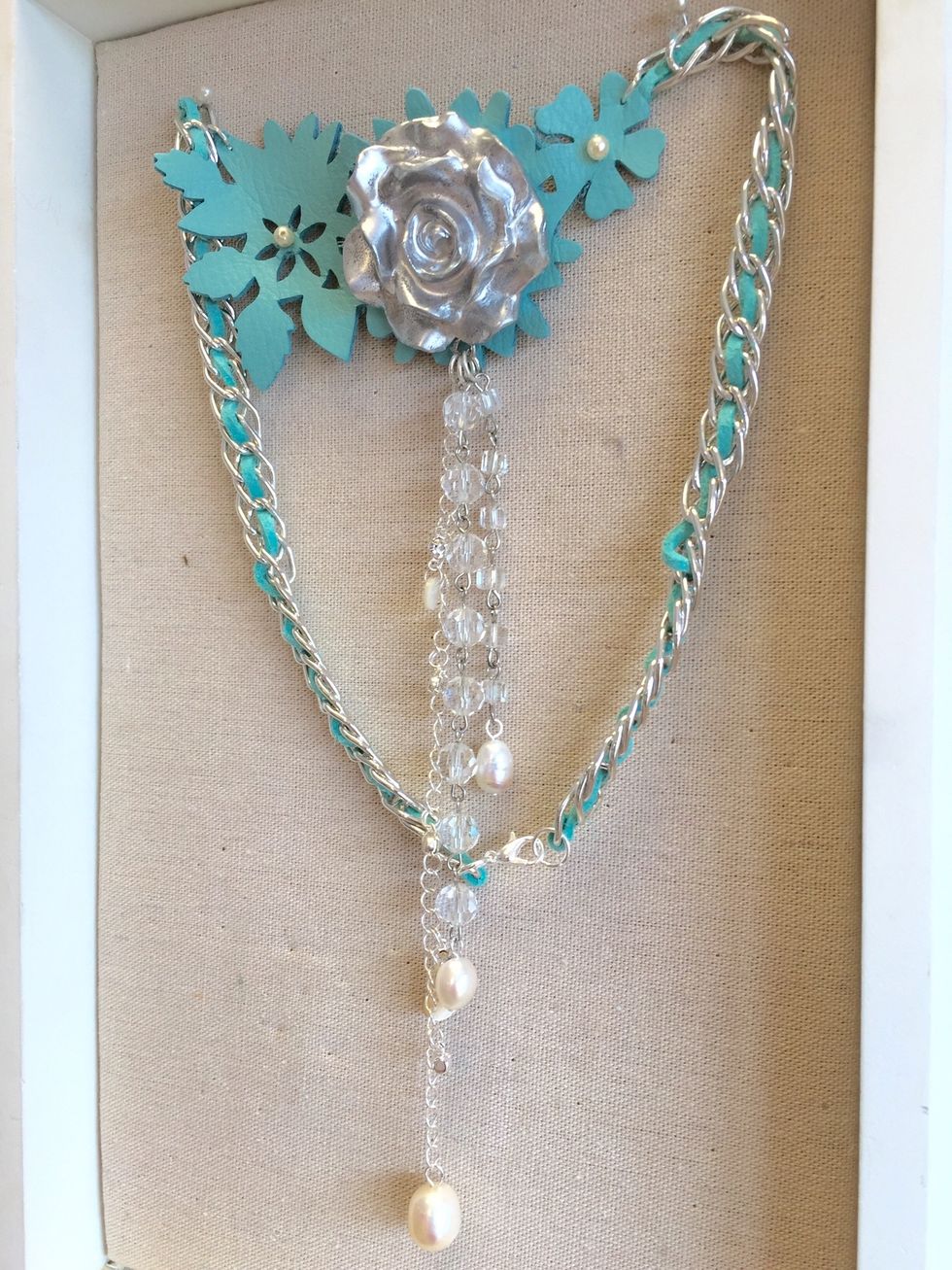 Once you attach your chain to either side you're ready to wear it! Enjoy! More ideas www.milagroscrivera.blogspot.com
Relics and Artifacts flora
Versamark pen silver embossing powder
Heat gun
Heavy body gel
Leather fie cut by Jill Mackay
Rings
Rosary chains
Jewelry pliers
Piercer
Needle and thread
Chain
Relics & Artifacts
RELICS & ARTIFACTS ® matte white resin craft blanks by designer Sandra Evertson for Prima Marketing Inc.