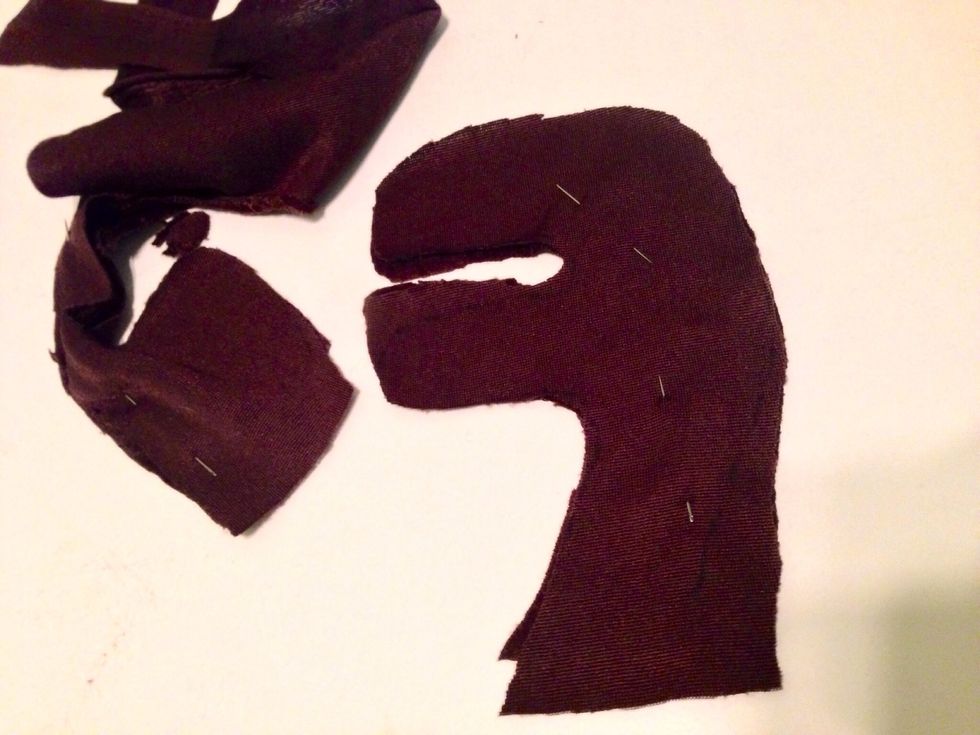 Cut two pieces of cloth in "F" shaped antler. Then sew along the edge of cloth.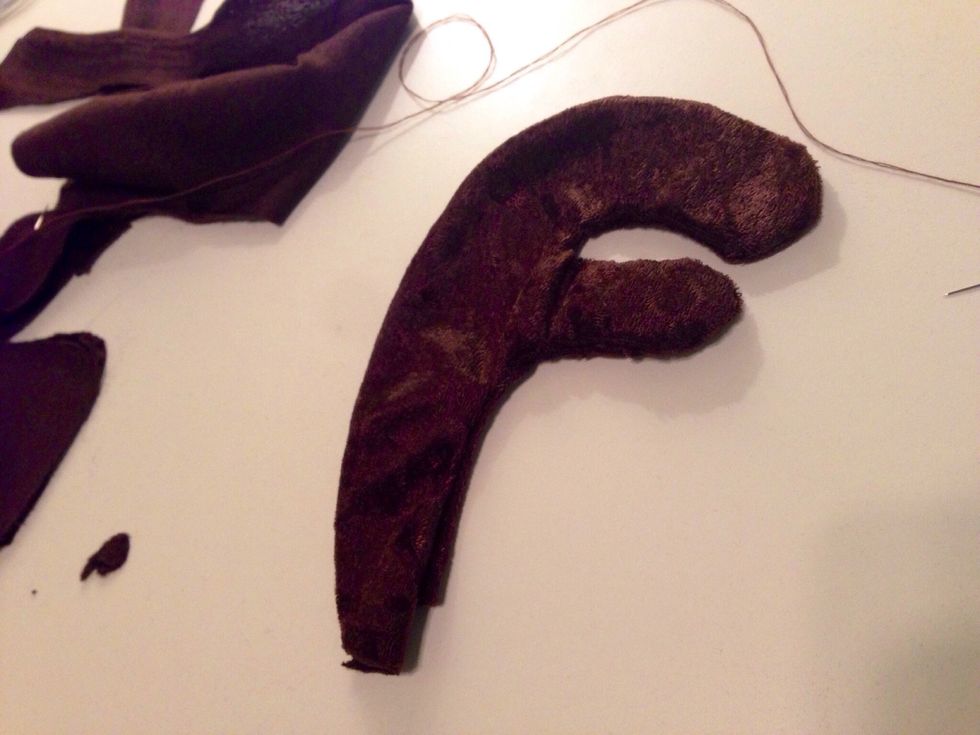 Gently turn the cloth inside out.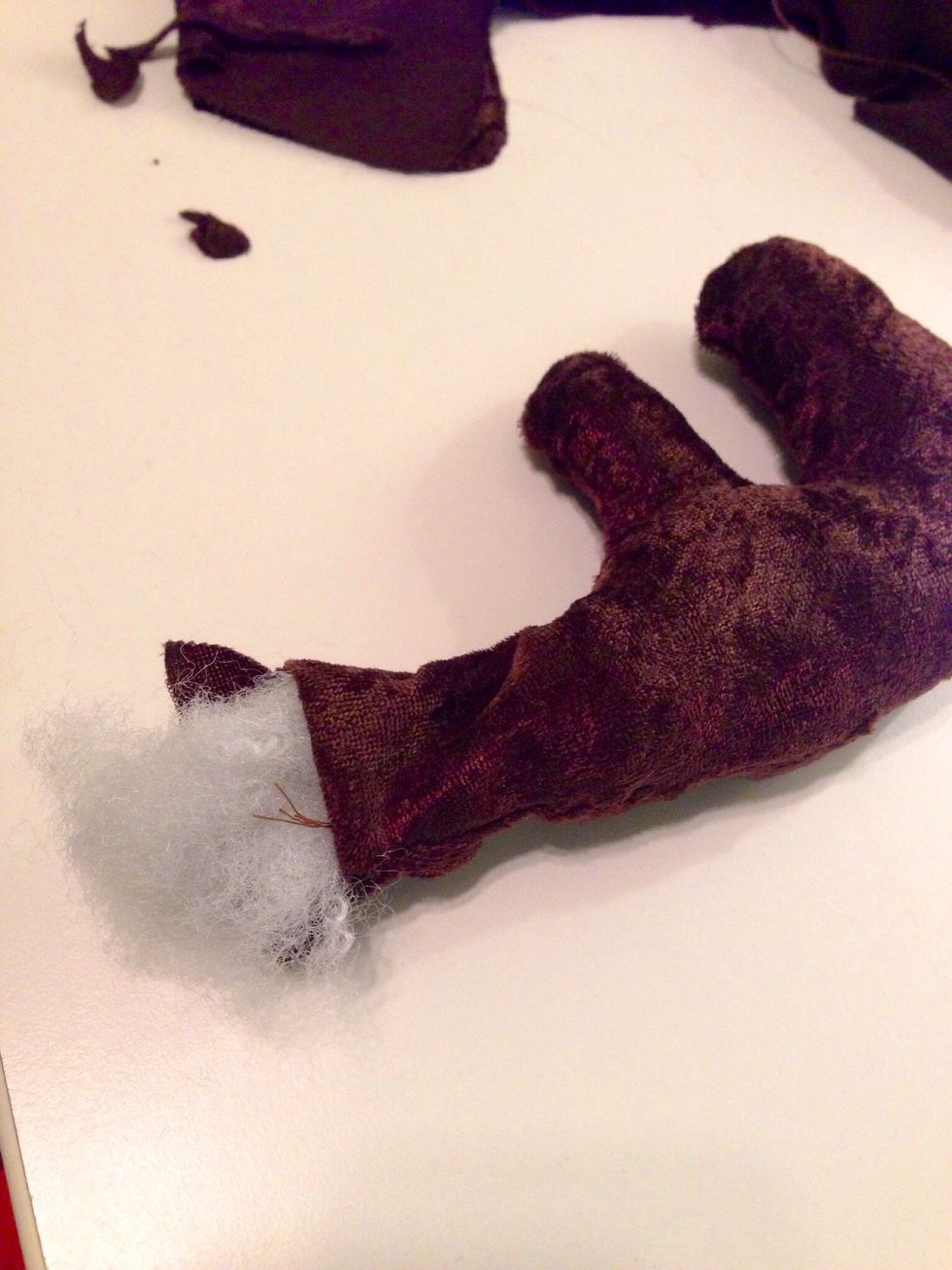 Fill the hand saw antler with fiberfill.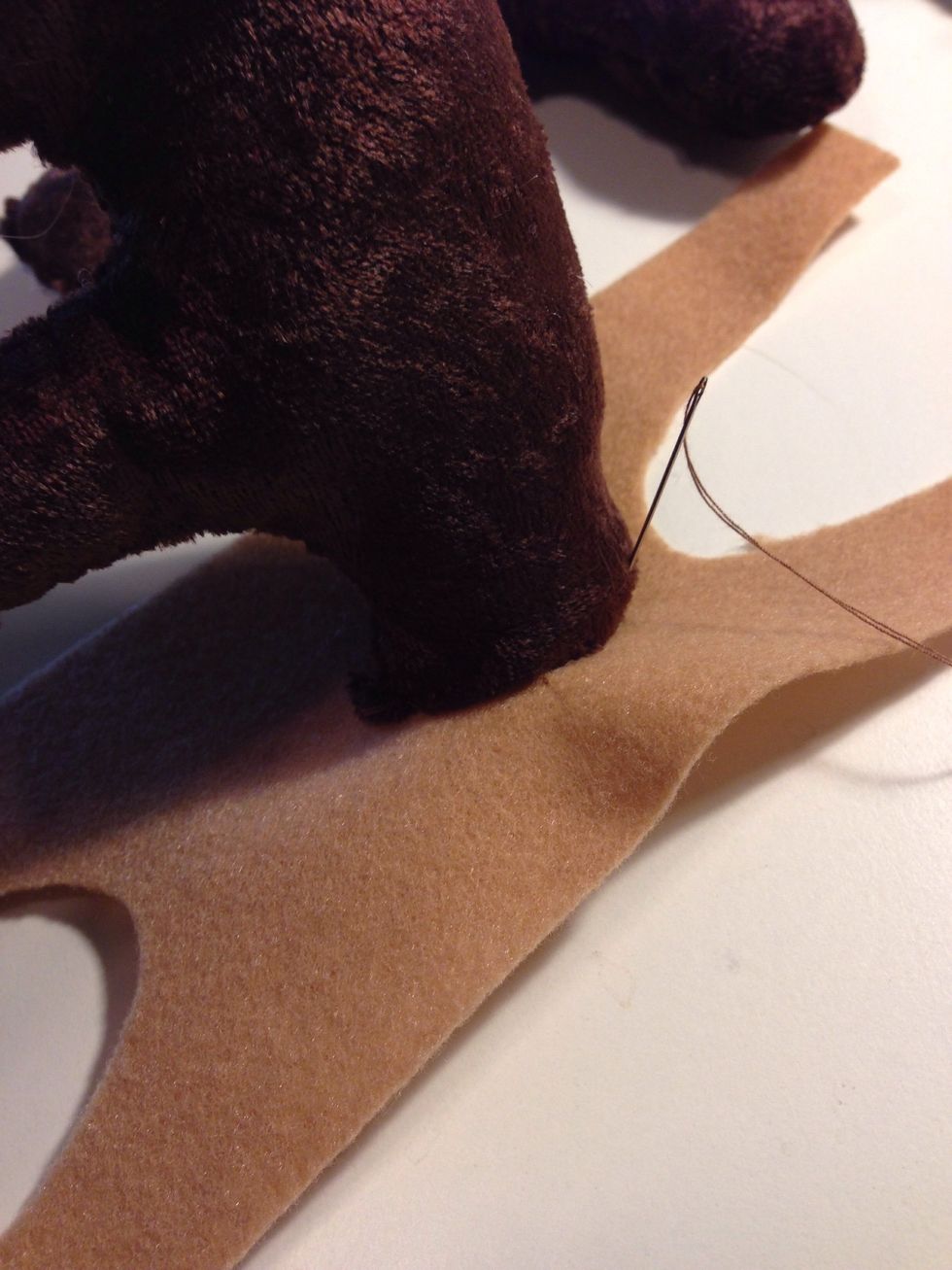 Sew the stuffed antler on a hat or a piece of cloth which is bale to support things to stand.
Sew a rope on the two sides of base.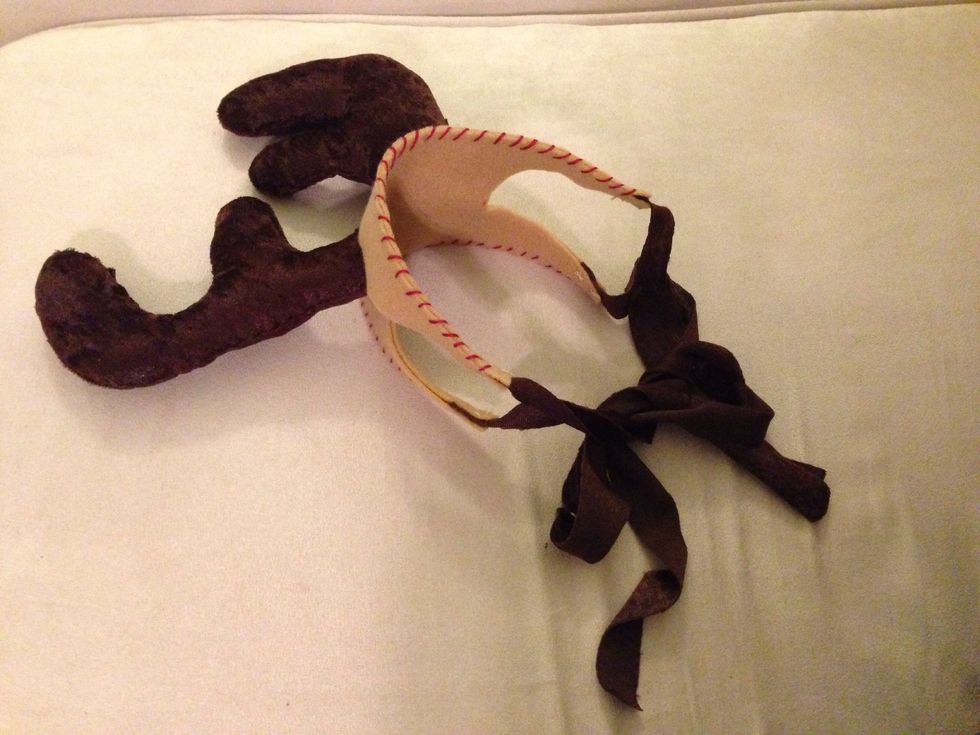 Make sure you leave enough space for your pet's ears to go through. Now the reindeer hat is completed!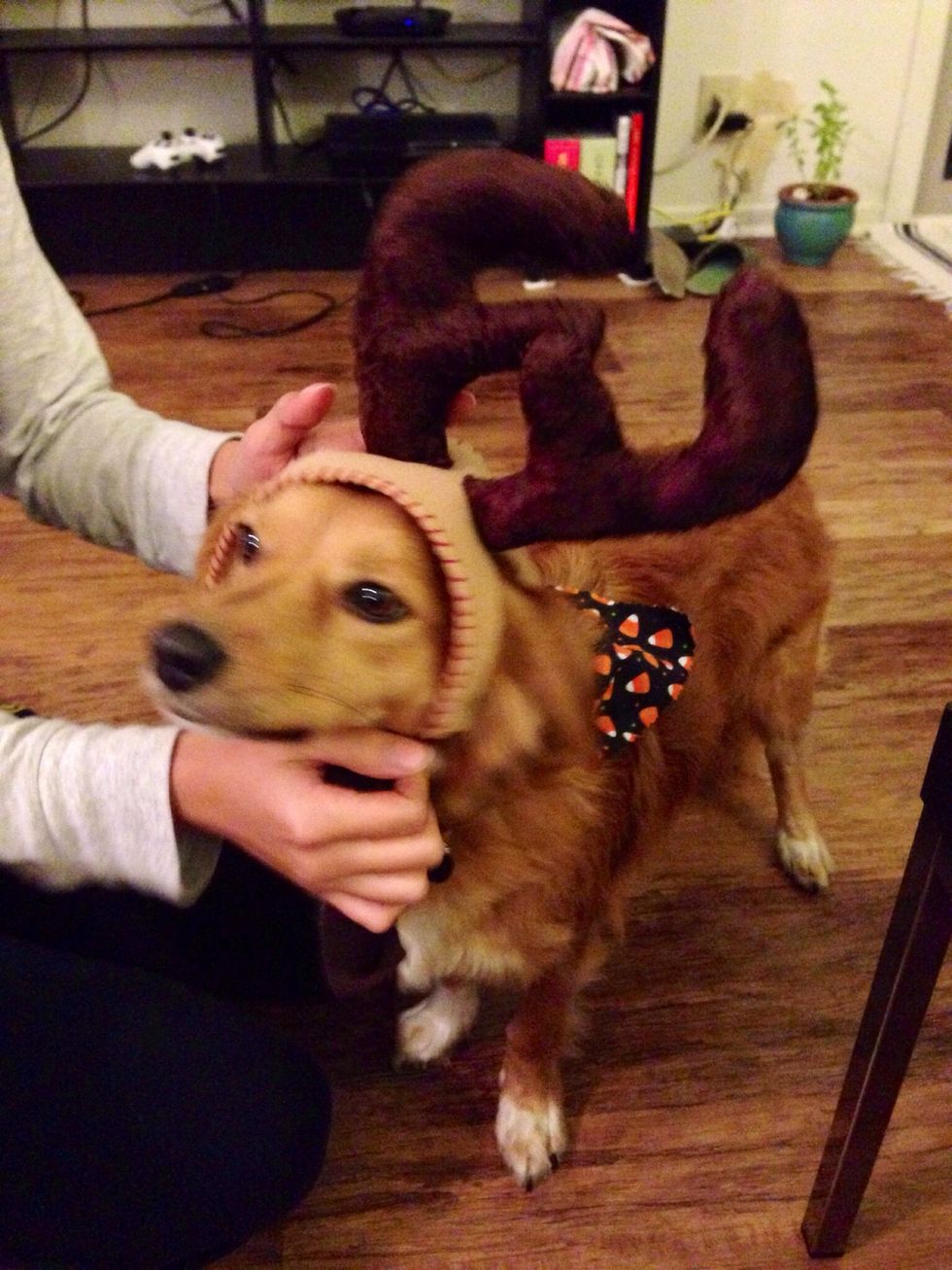 Happy Halloween:)
1.0yd Fabric
1.0yd Scissors
Fiberfill
Thread
San Francisco, California