How to make a regular denim jeans into ripped jeans.
Make a Regular Denim Jeans Into Ripped Jeans.
8
Take one of your denim jeans that you barley wear and is willing to cut them ,now place it on a flat surface area that you'll be able to move it freely.
Now your jeans should be out on a flat table, so next you can use a marker or a pen to mark where you want your ripes length to be exact. You may also use a ruler (optional)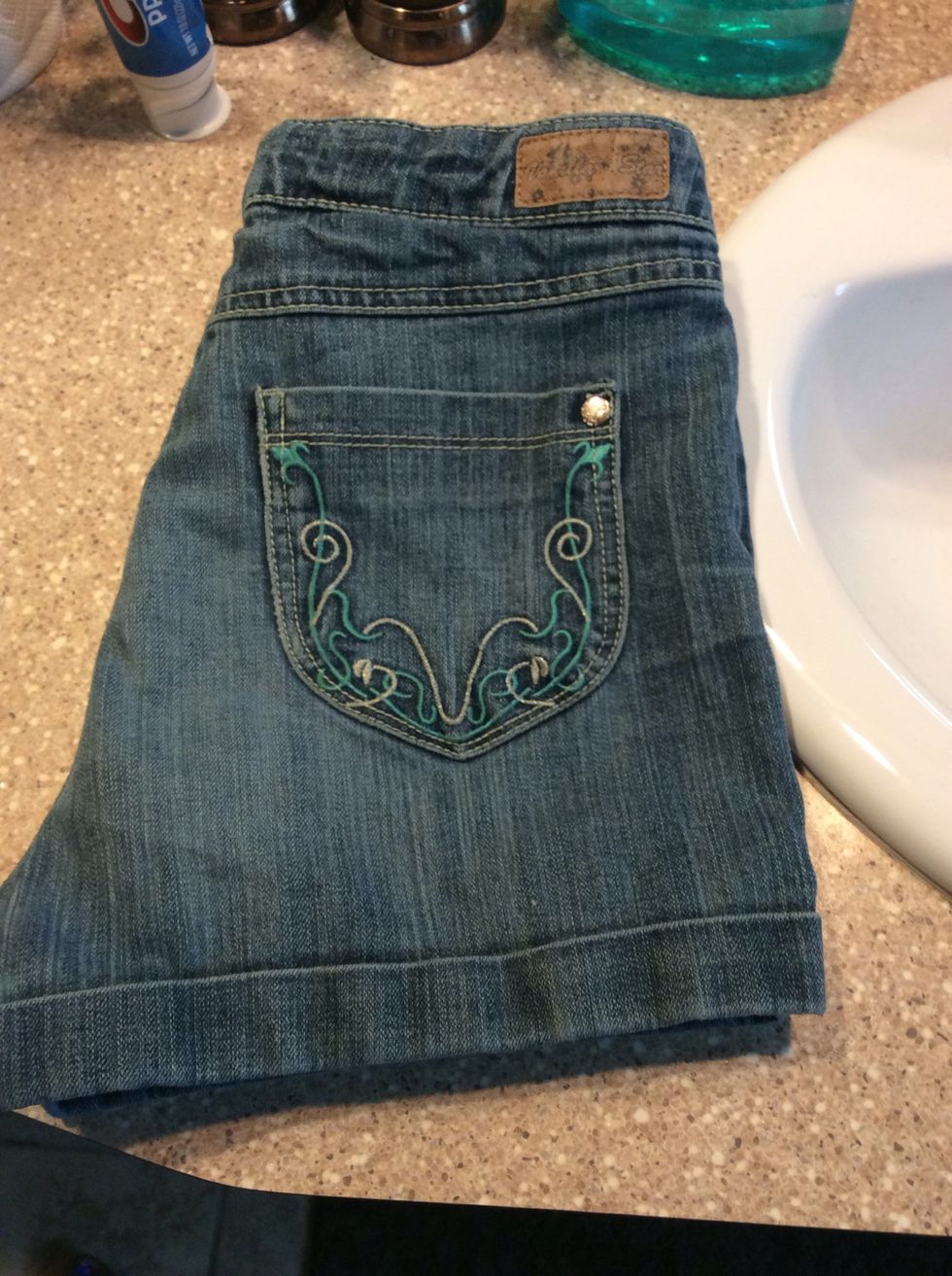 now that you've already have it laying-on a flat surface, take the right , left or both sides that you want the ripe on and overlap it like you're trying to fold it.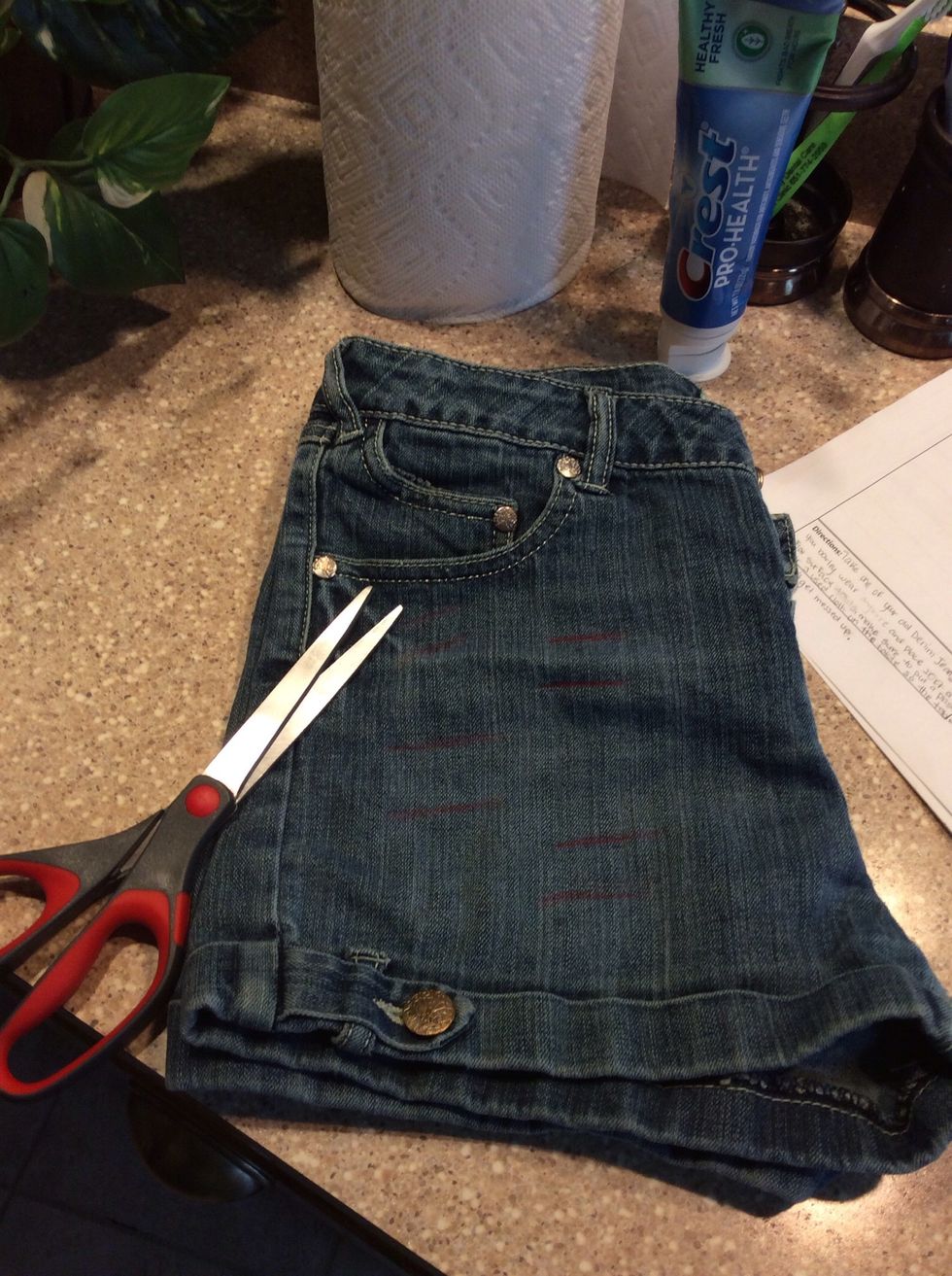 After you have made your marks where you want it, start to cut the jean with a scissor where your mark is placed.
It should look like this after you've made your cuts. Start to pull out only the blue strings.
After 20 mins take the jean out of the washer and put it in the dryer for 30 minutes.
After the 30 mins is done take the jean out the dryer and now you can cut out the extra threads that are on the jean(optional).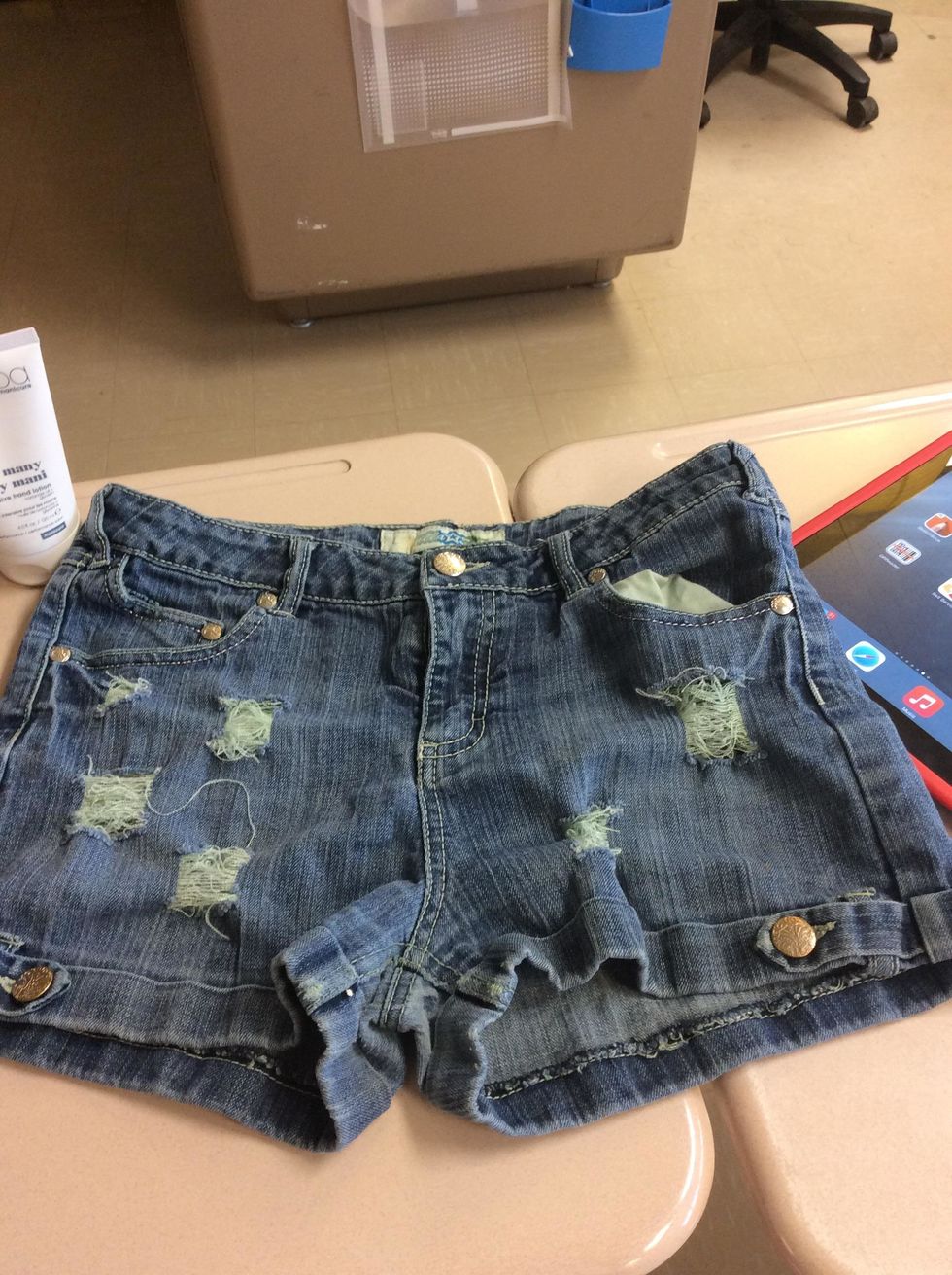 Finally when you're done with all your steps it should look like this.
1.0 Denim shorts
1.0 Washing machine
1.0 Dryer
1.0 Tweezer to pull thread (optional)
1.0 Scissor