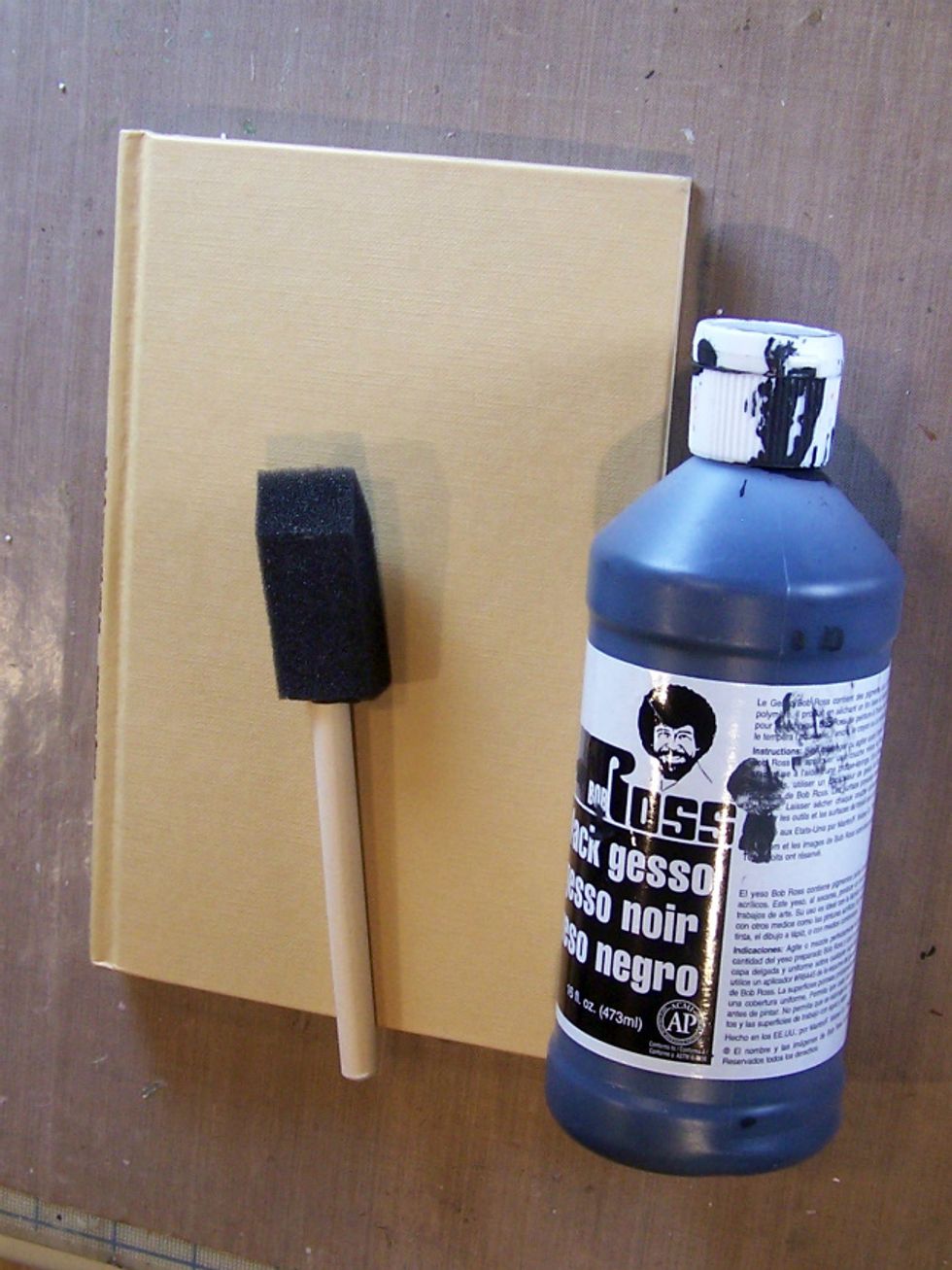 Paint the outside cover of your book with Black Gesso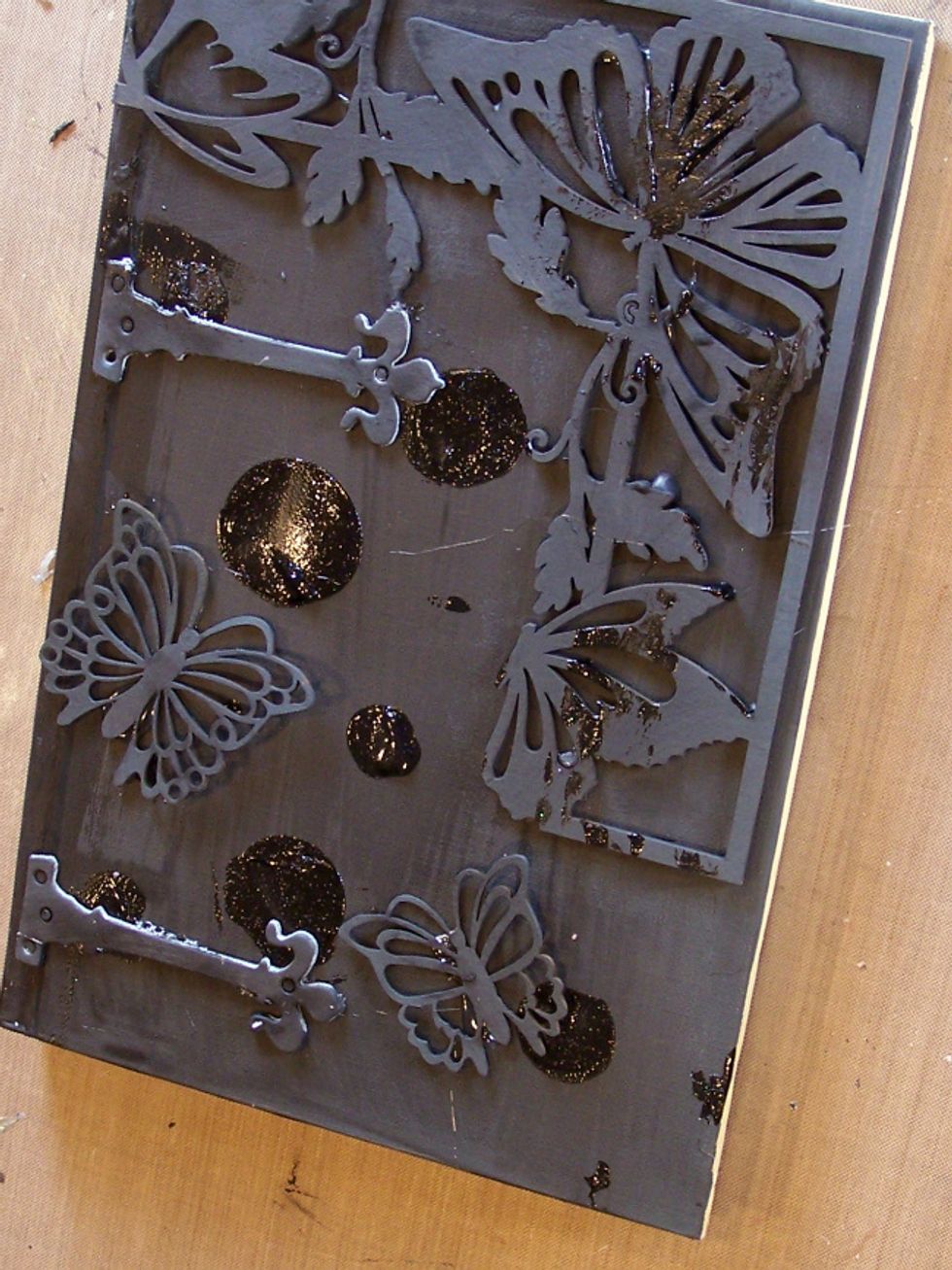 Using the Art Anthology Orbital Stencil and Black Leather Sorbet ad texture to your book cover. allow to dry and adhere your chosen chipboard pieces to your book cover and paint with Gesso.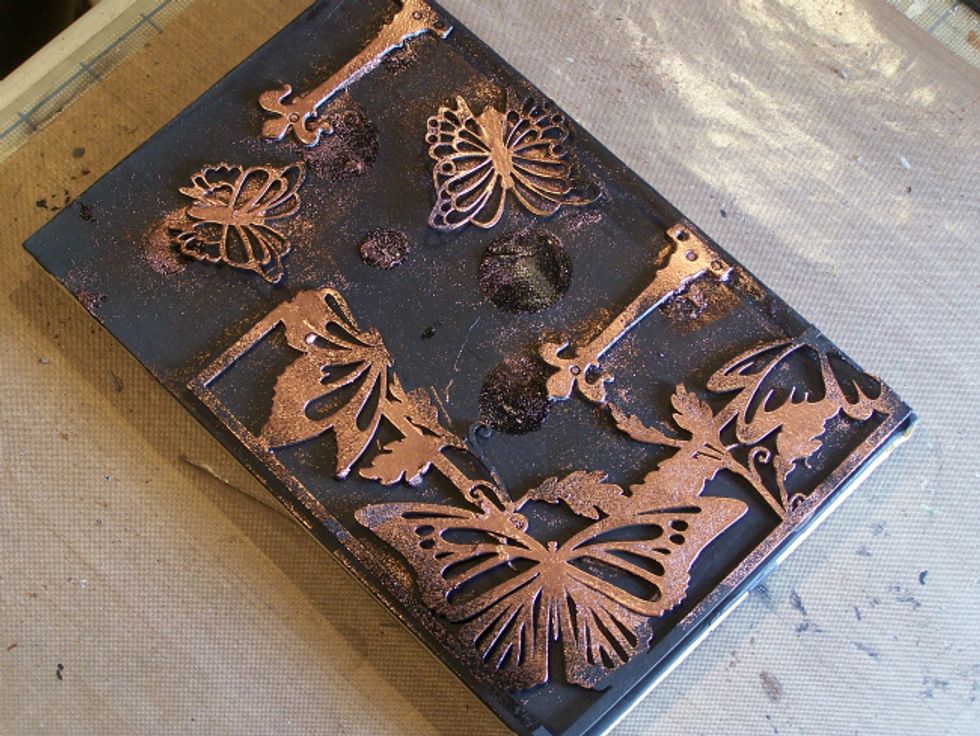 Cover the chipboard with Versa Mark and then add embossing powder to Versa Mark and emboss with heat gun.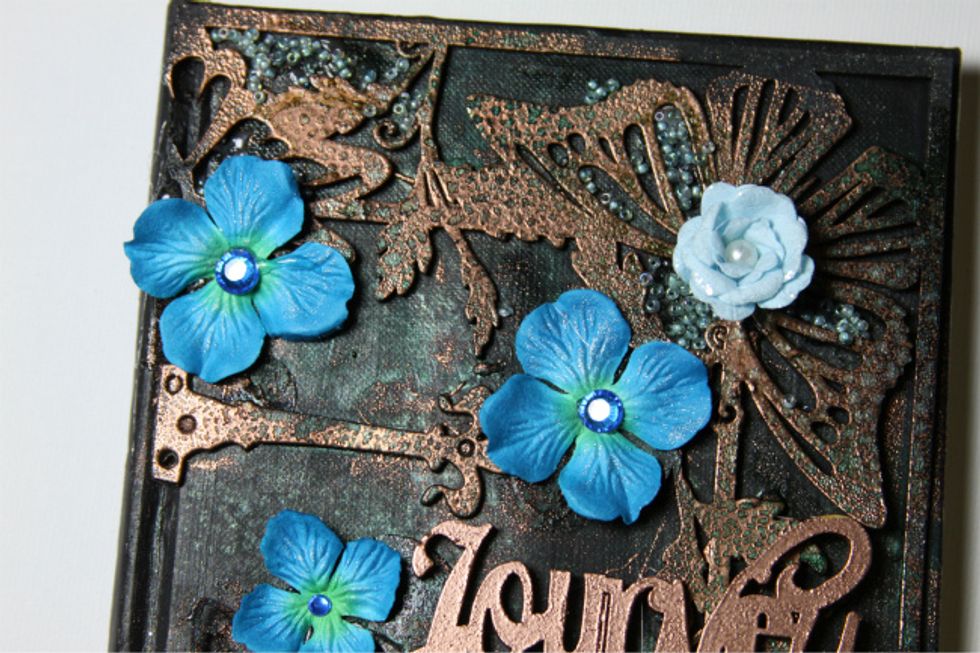 This step will require that you spray your book cover with your Colorations and heat emboss the chipboard. As it heats up it absorbs the colors from the mists and embeds in the embossing powder.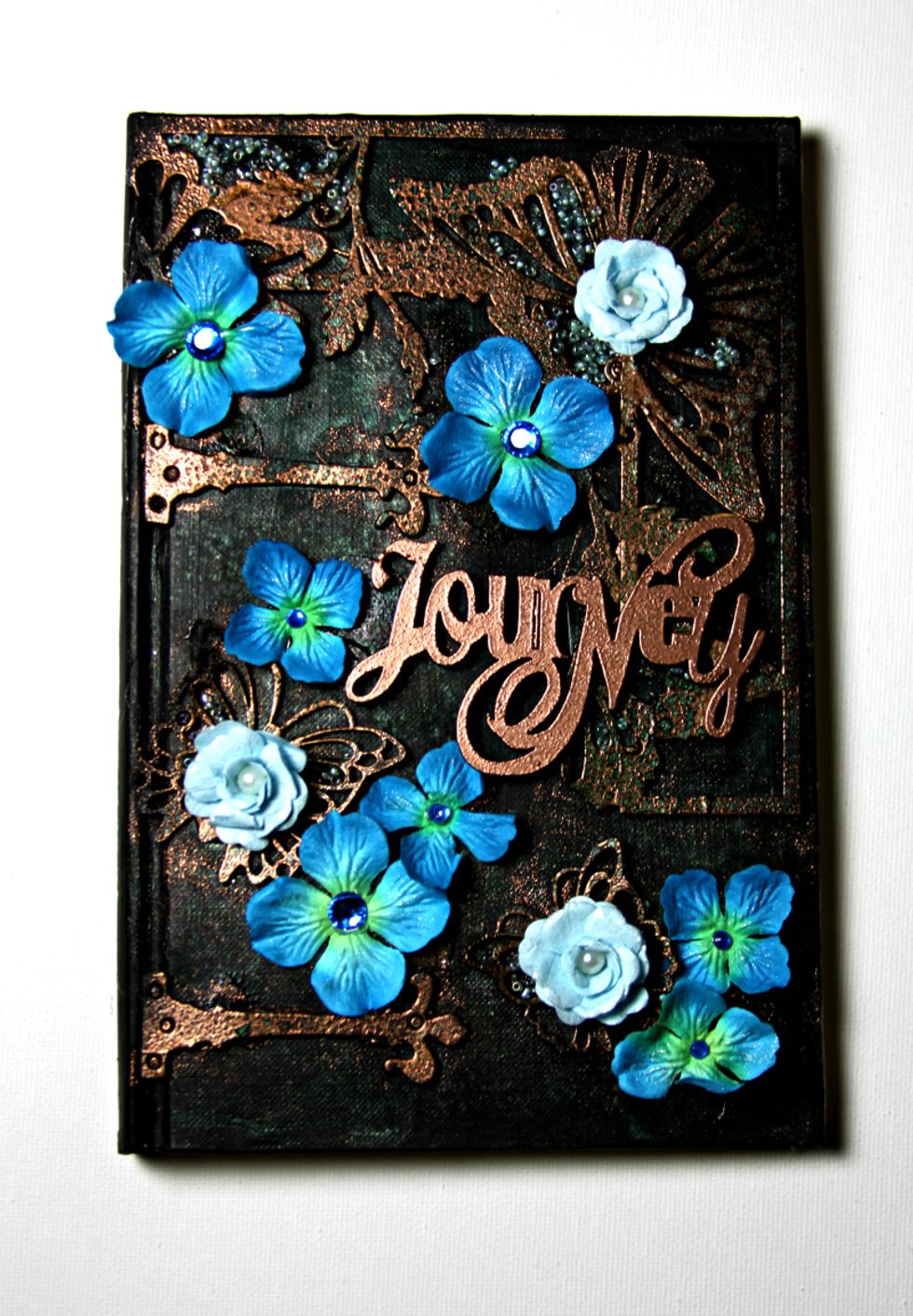 Finish up with your flowers, embossed word and seed beads.
Art Anthology Colorations,Sandcastle
Art Anthology Colorations, Ice
Art Anthology Colorations, French Toast
Art Anthology Colorations, Peacock Feathers
Art Anthology Colorations, Salmon
Art Anthology Sorbet - Black Leather
Art Anthology Orbital Stencils
Melissa Frances Wooden title
Black Gesso and a sponge brush
Versa Mark Clear embossing powder
Copper Embossing Powder
Flowers
Adhesive Gems
Miscellaneous Chipboard pieces
Seed Beads
Old Book
Art Anthology
Art Anthology is a manufacturer of dimensional mediums.\n\nCome chat with us in our Facebook Group: Art Anthology Adventures in Art