I started by boiling the beets but you can also use pre-boiled to save time.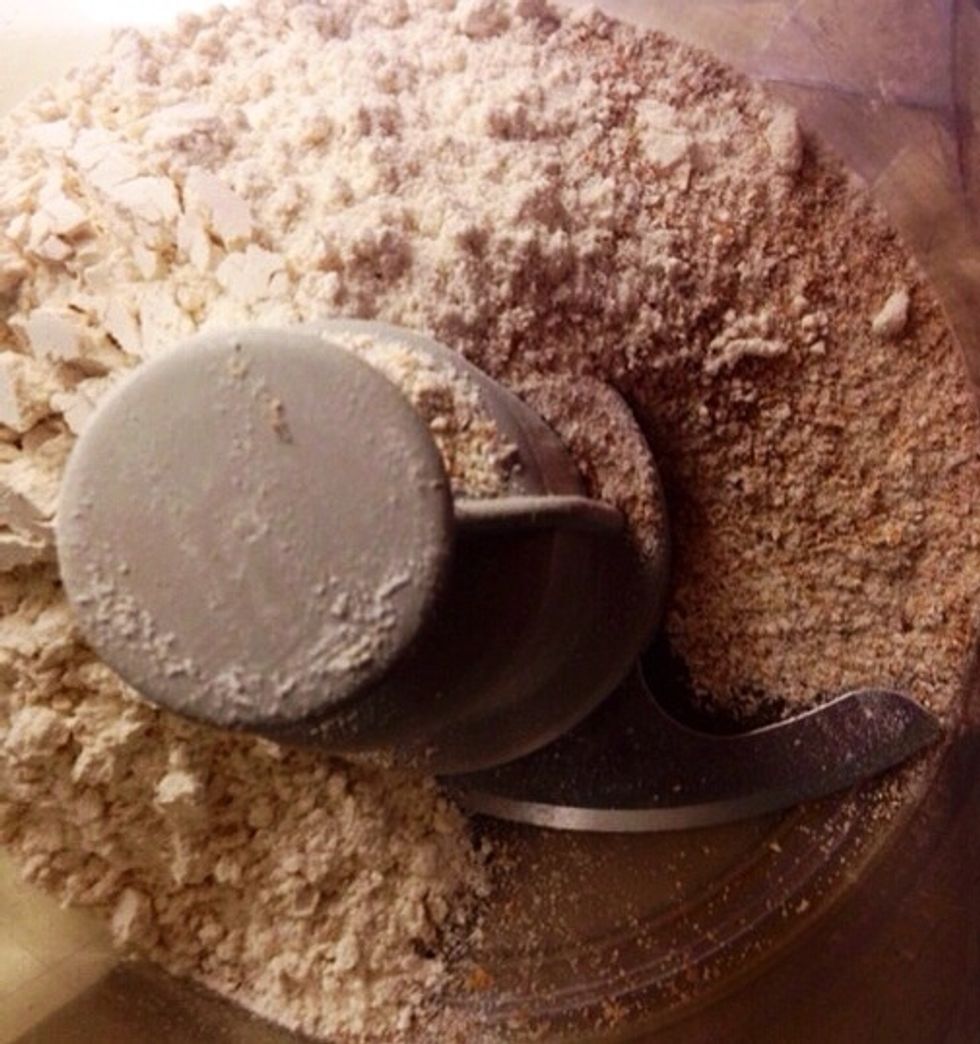 Prep the dough, I used an old-fashioned food processor.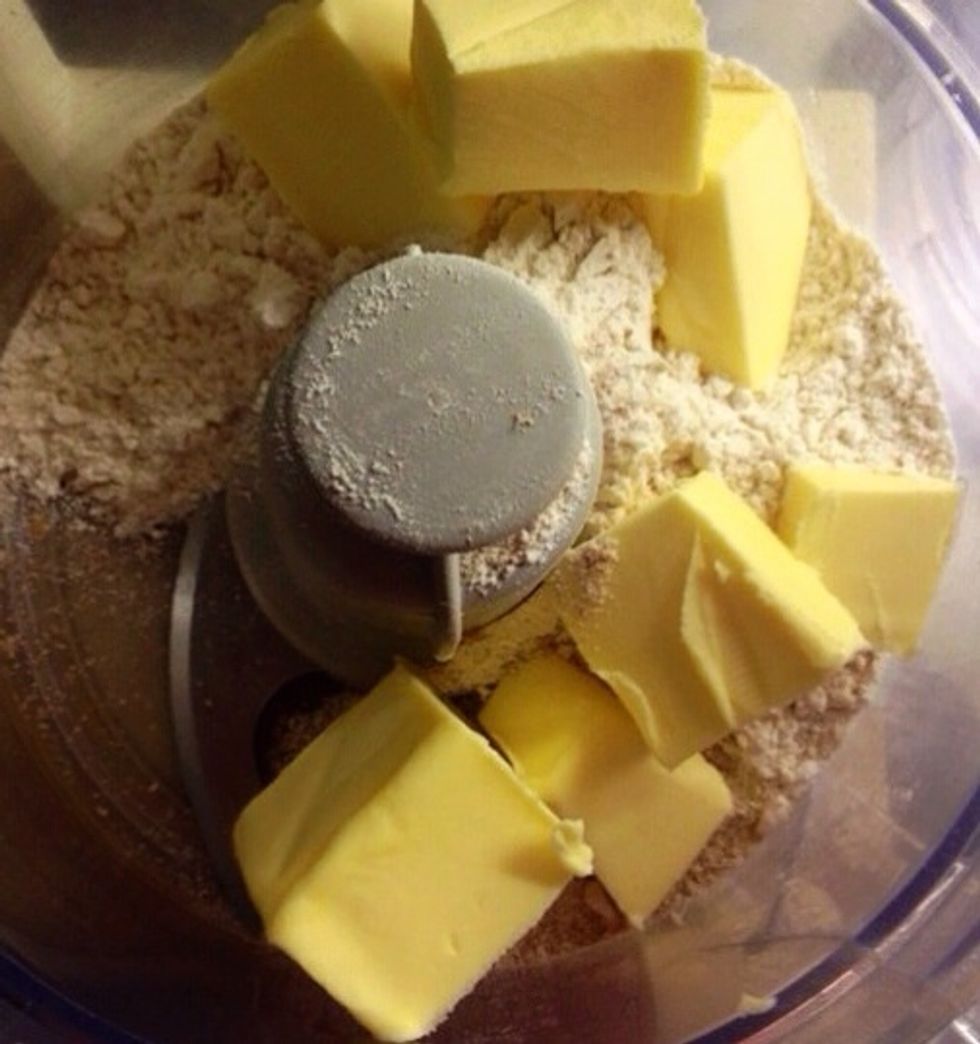 Mix butter and flour, then add water.
We used half wheat flour, half sifted rye.
Place the dough in a pie tin of your choice. Keep in the fridge for about 30 min.
Meanwhile, soften the chopped onion in some butter or olive oil.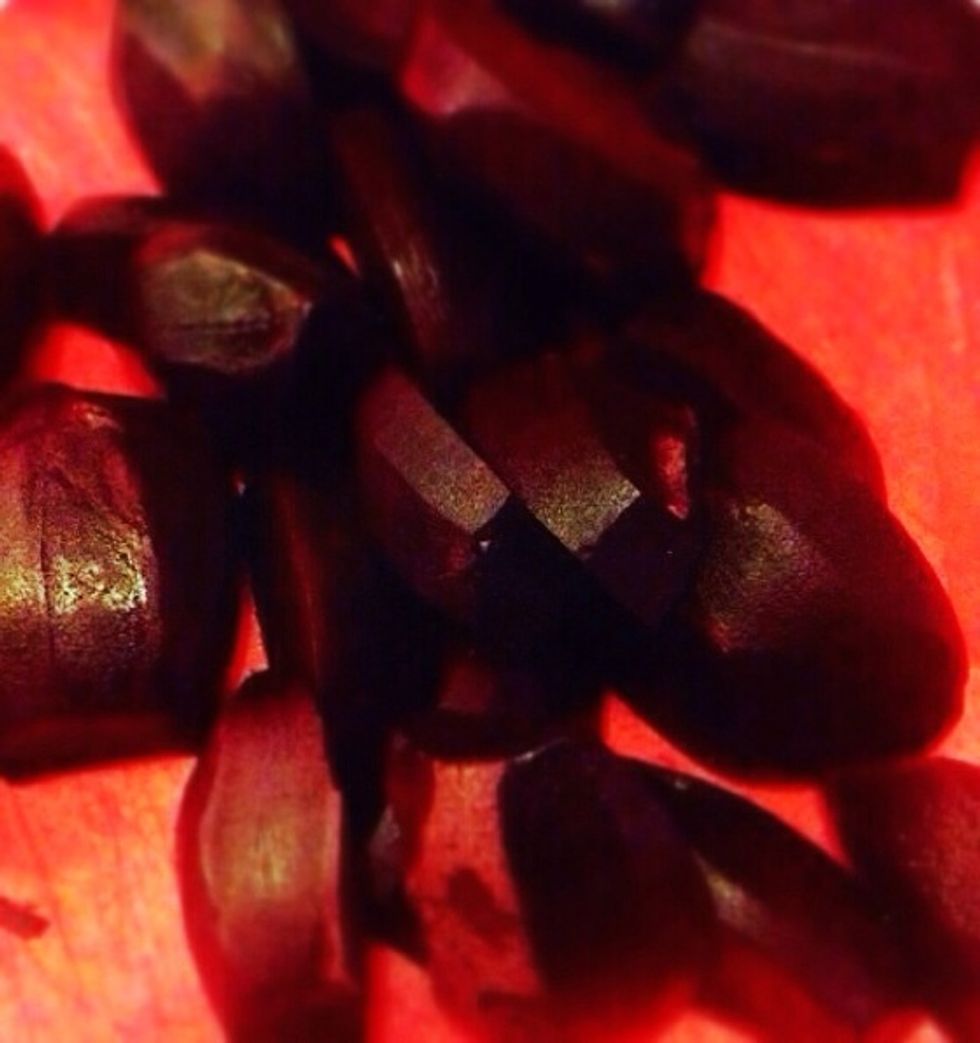 Cut the boiled beets in quarters.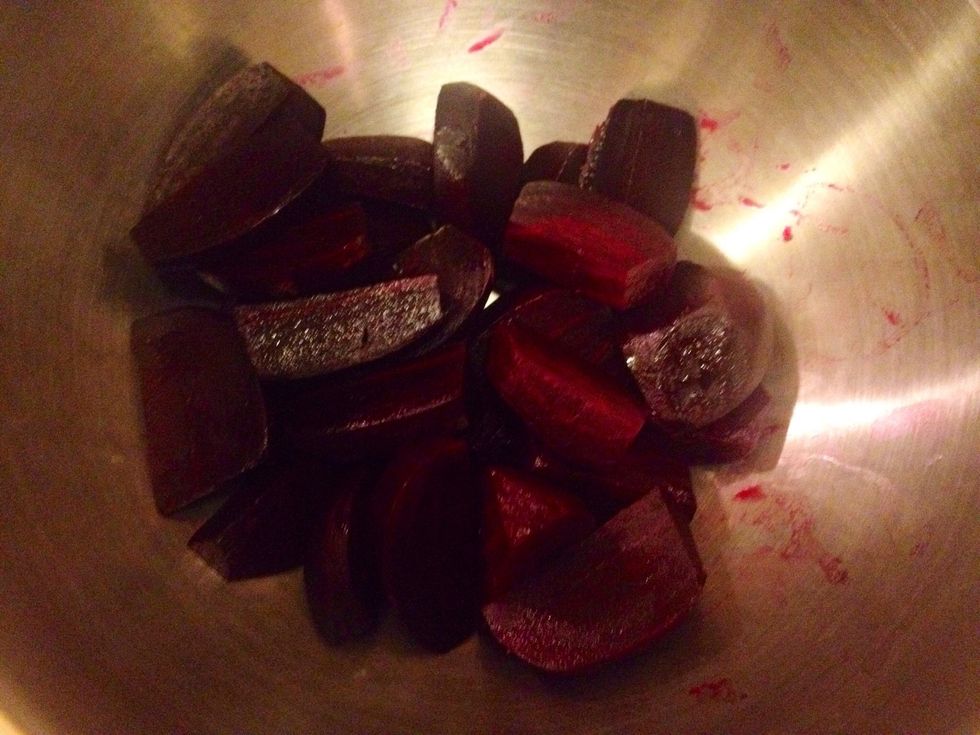 Toss them into a bowl.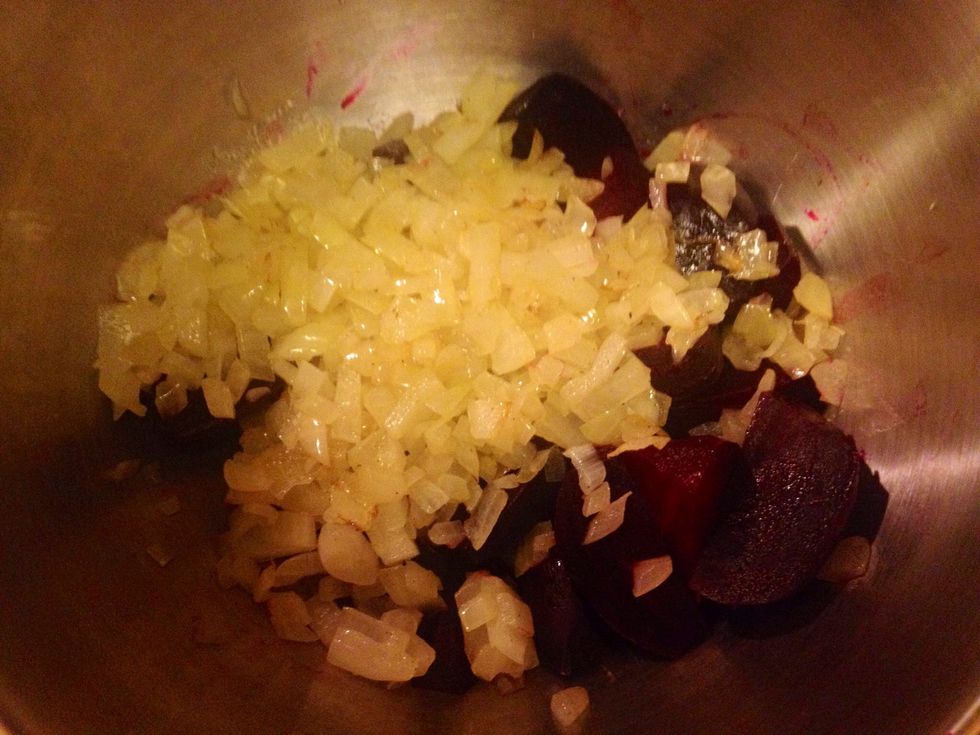 Add the softened onion..
..dried rosemary, salt & black pepper.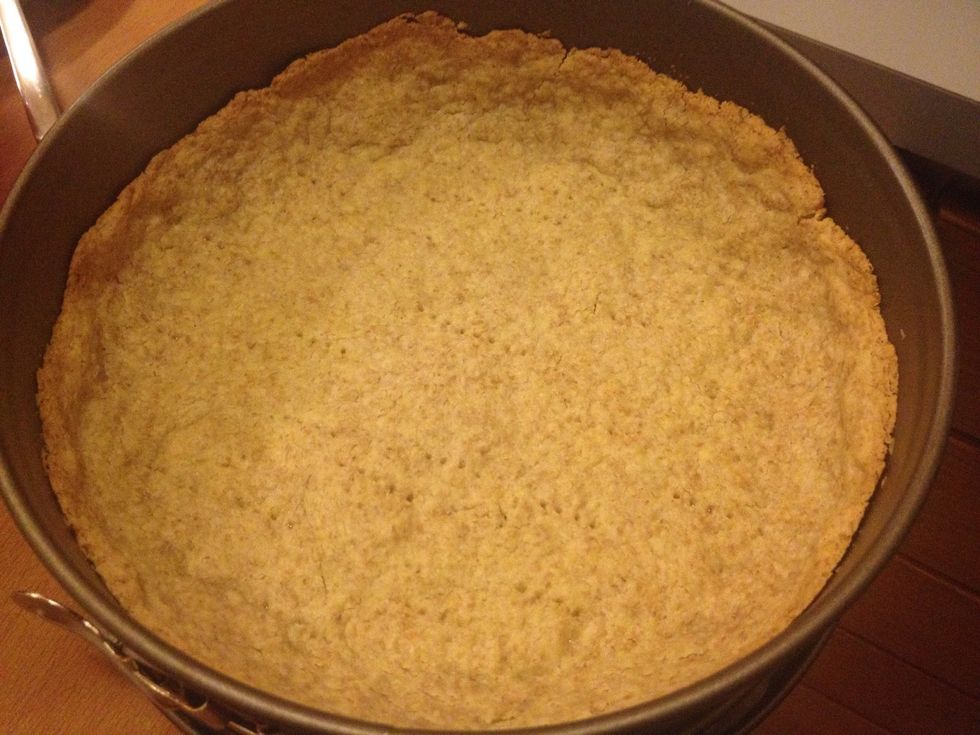 Pre-bake the crust for 10 min. at 225 C. Once the pie crust is done, take out and set aside.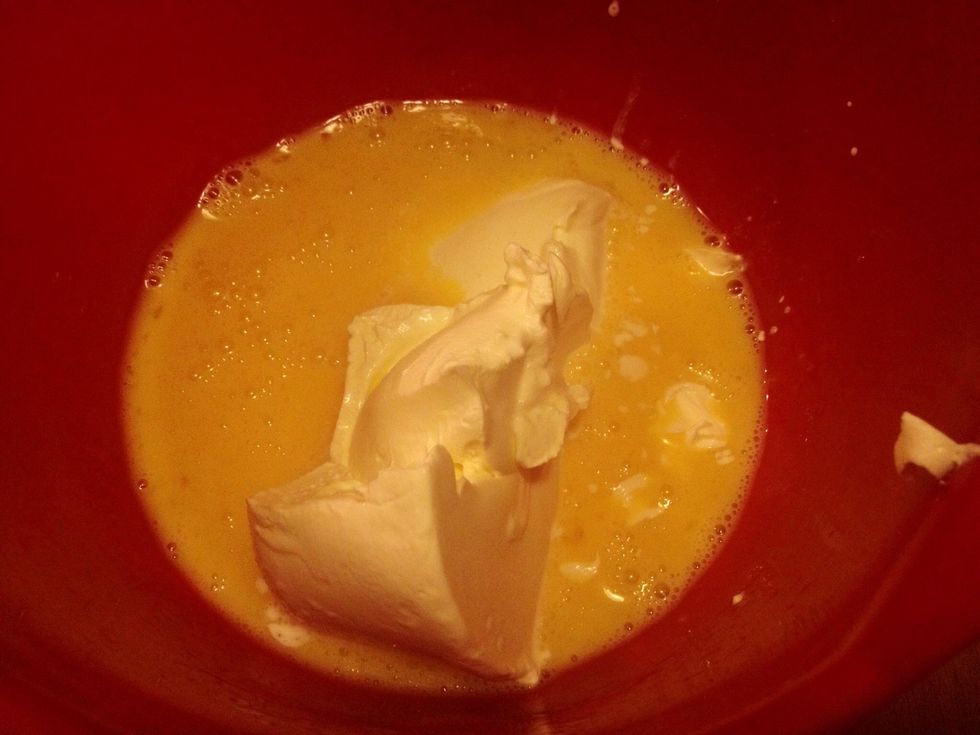 In another bowl mix eggs and creme fraiche.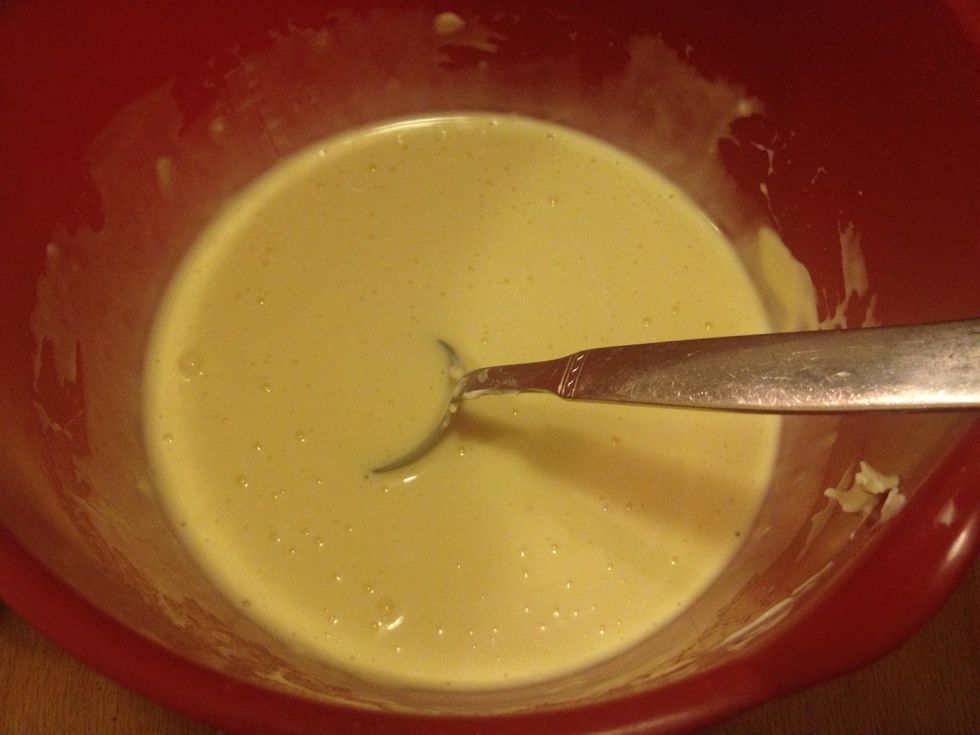 Stir and make sure there are no lumps.
Either add the cheese to the bowl or skip it if you lack patience (like I did after a while) and add the cheese later.
Fill the crust with the onion and beets..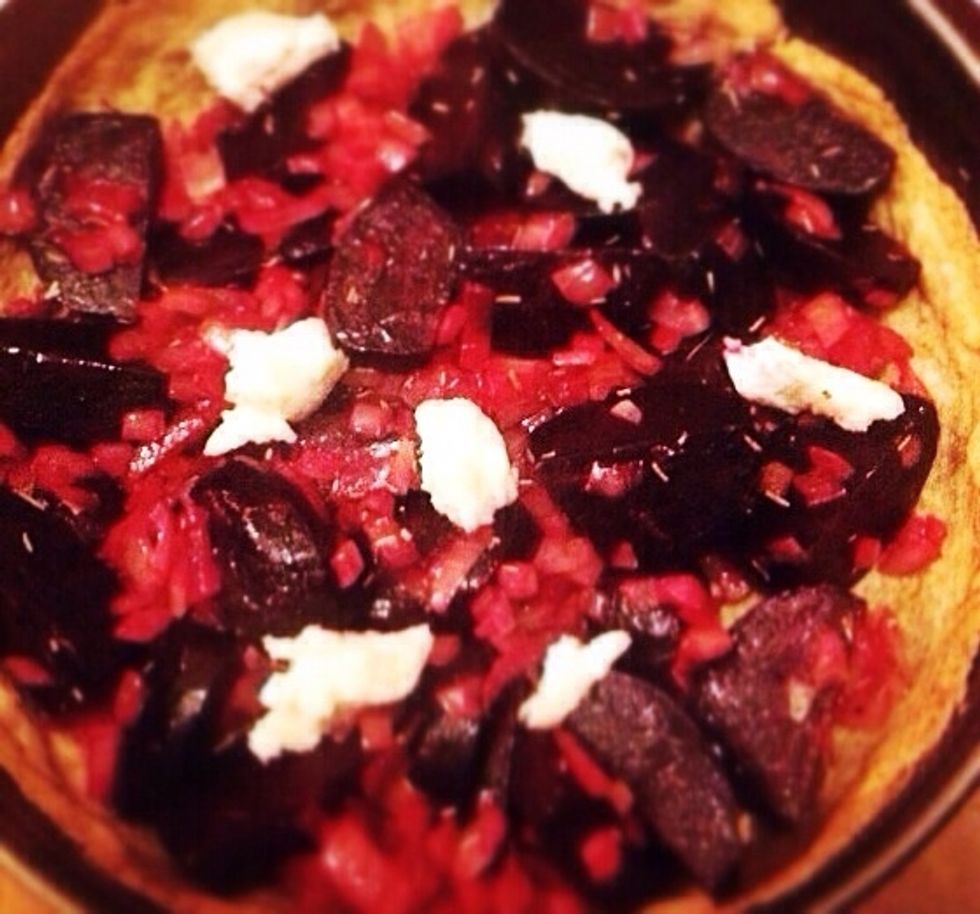 ..add the cheese and the honey..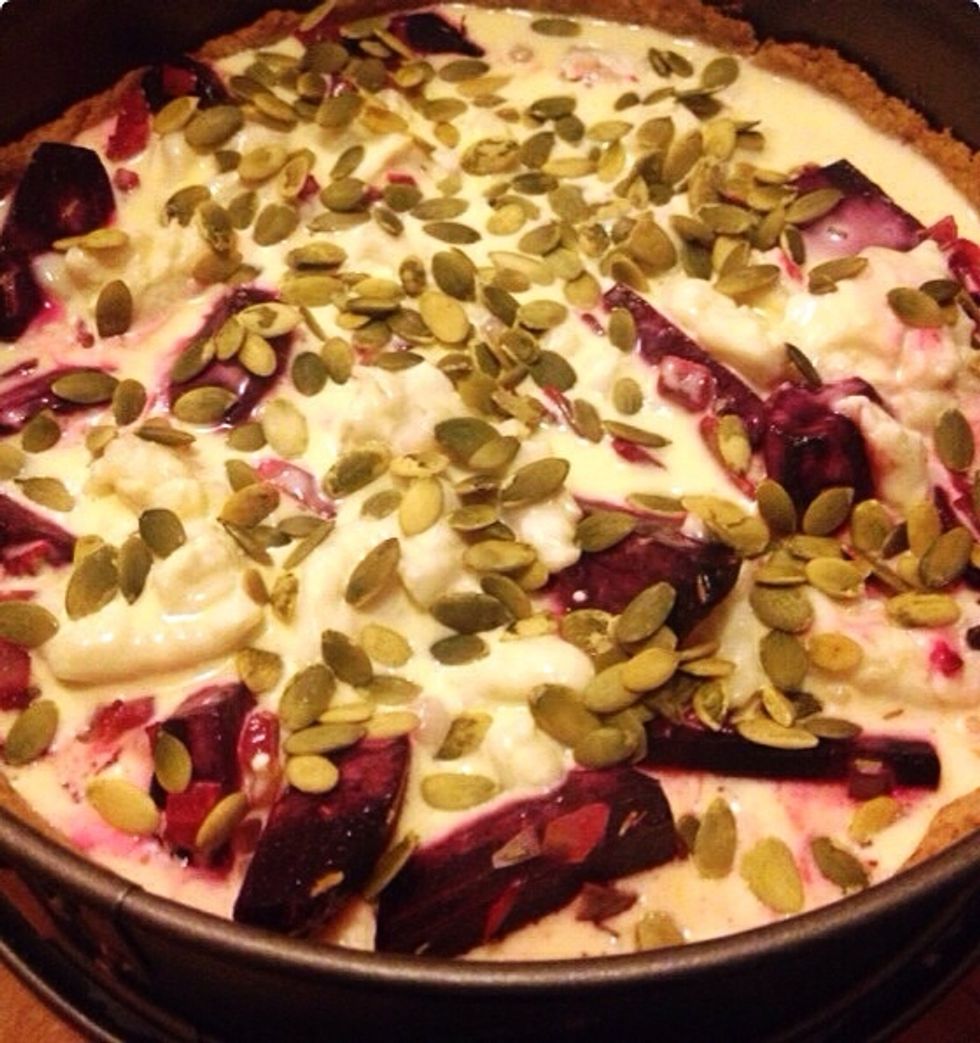 ..and then pour over the egg and creme fraiche mix. Sprinkle some pumpkin seeds on top. Bake in the oven for 20-25 min.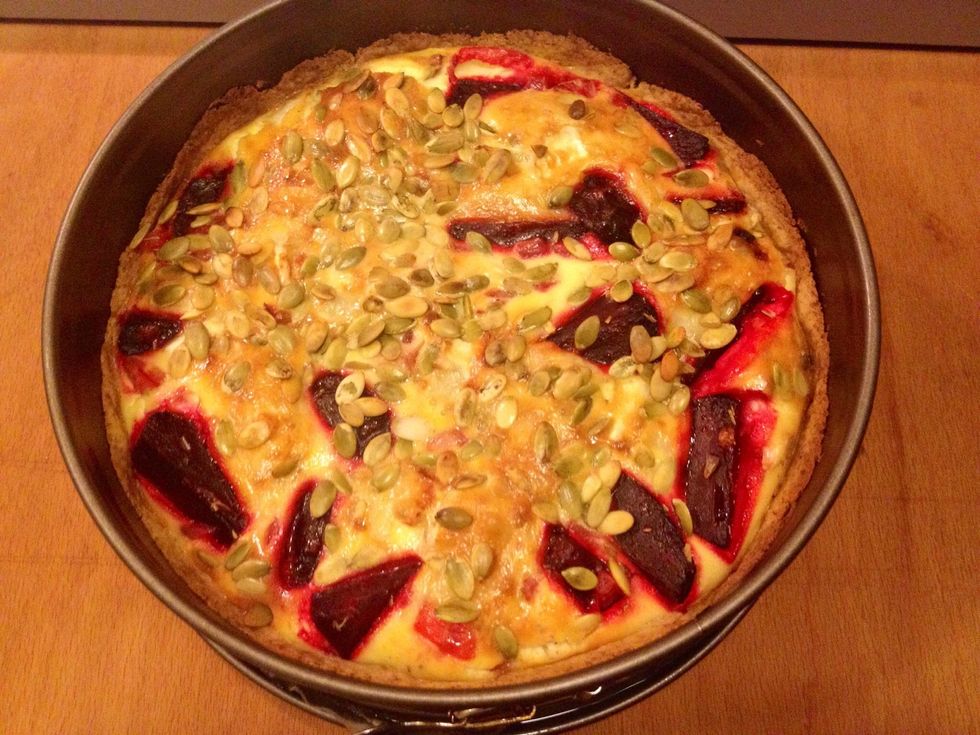 The pie is ready! Before serving remove the edges of the pie tin.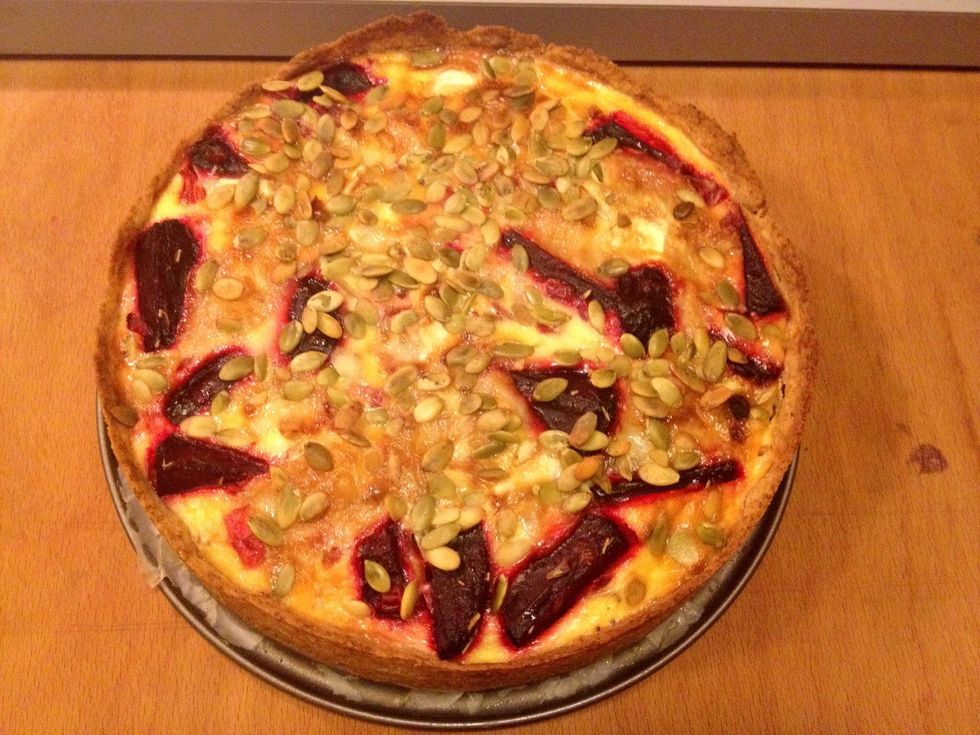 Like so.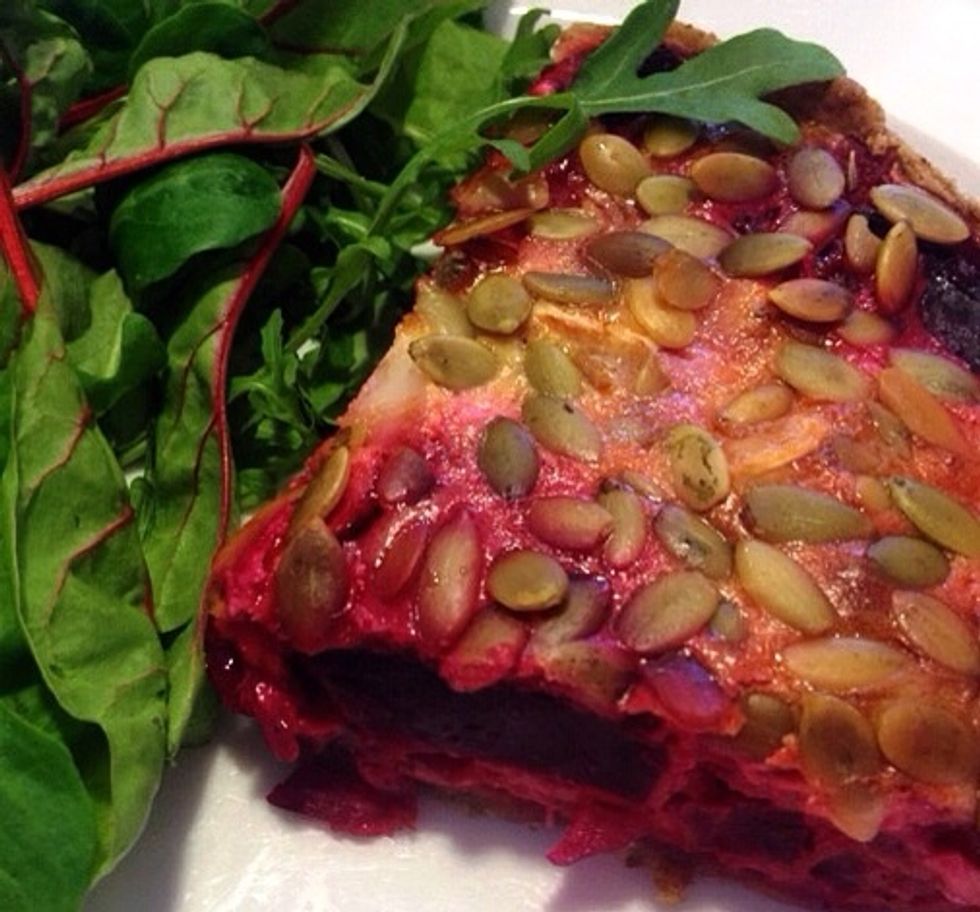 Serve with a green salad.
300.0ml Wheat flour (or 150 ml wheat flour/sufted rye)
150.0g Butter
2.0Tbsp Water
400.0g Red beets
1.0 Onion
1.0tsp Rosemary
1.0tsp Salt
1/2tsp Honey
75.0g Goat cheese
200.0ml Creme fraiche
3.0 Eggs
1.0pch Black pepper
50.0ml Pumpkin seeds
Karin Siöö
Lives in Sweden. Gets inspiration from trips, blogs & international students I meet at work.