Check you have everything and put on a clean and not cramped work surface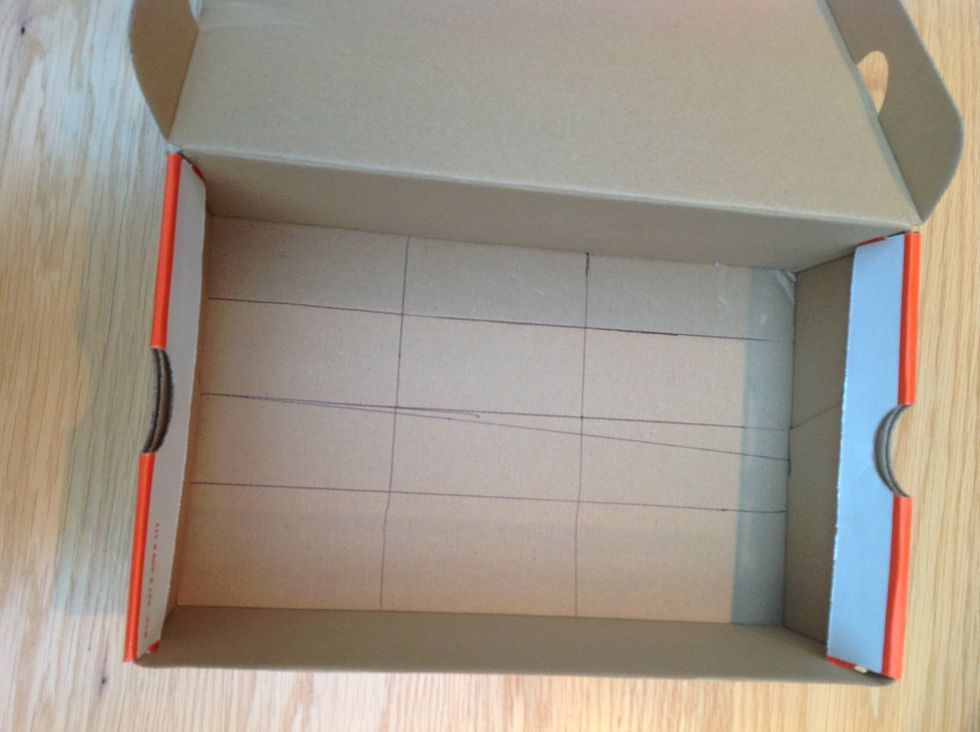 Draw a line in the middle and then 3 lines horizontally over it. Then draw 1 vertical line either side of the central line. Use the small piece of card or a small ruler to draw the horizontal lines.
Draw lines at 10cm intervals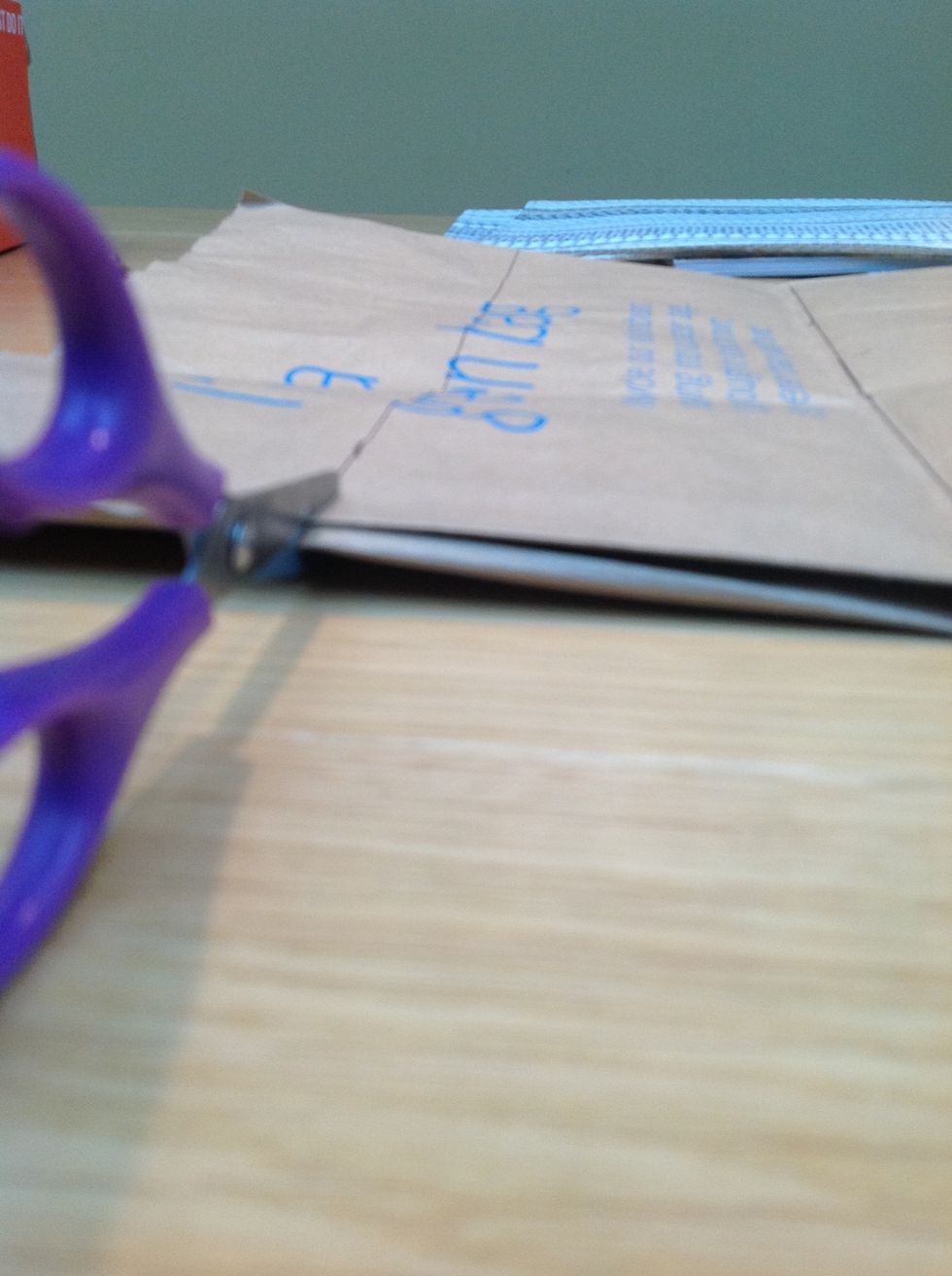 Cut through the WHOLE bag on the lines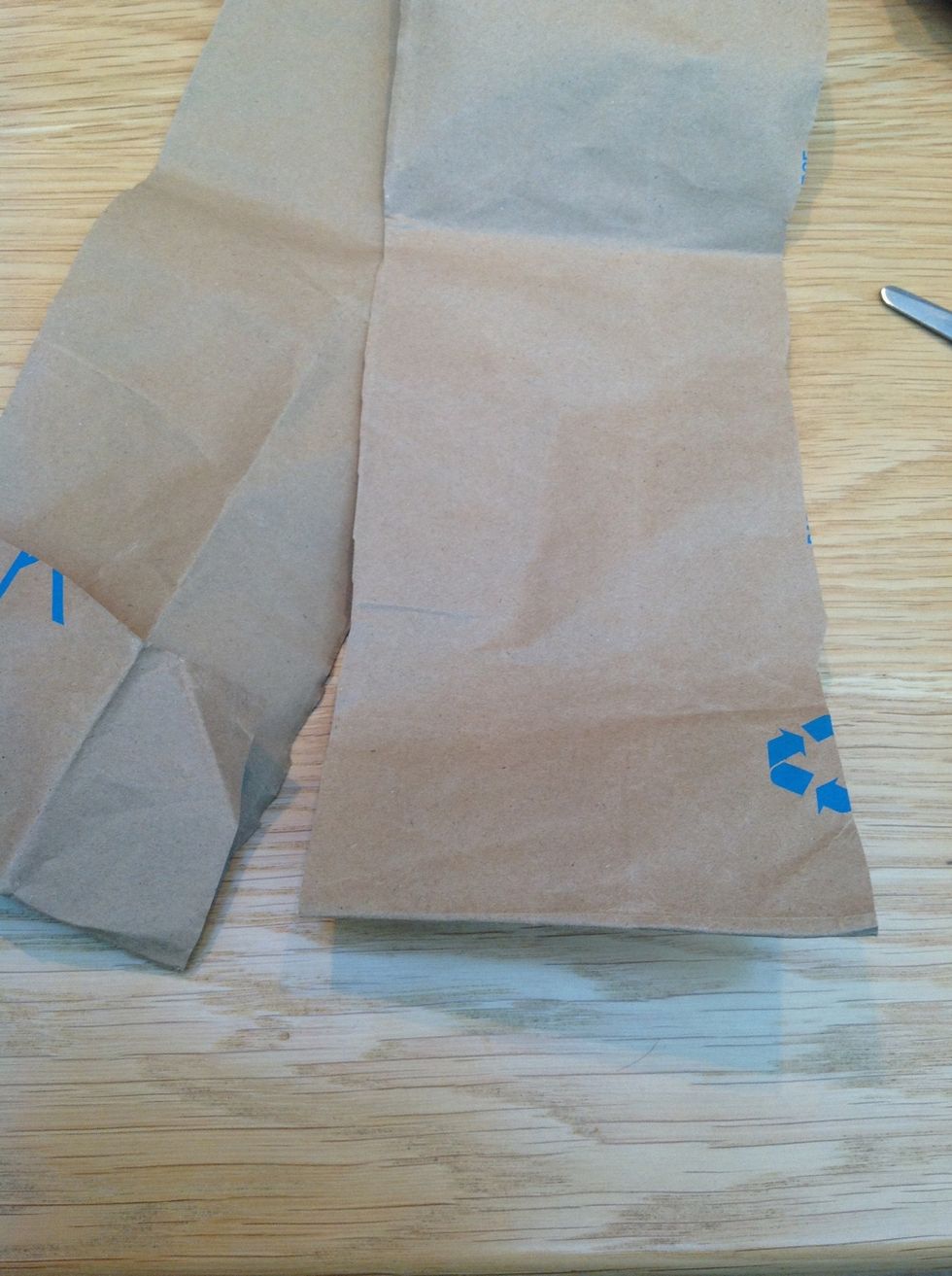 Cut the strip at each end to make separate strips
Get Sellotape
Cut strips to the size of the box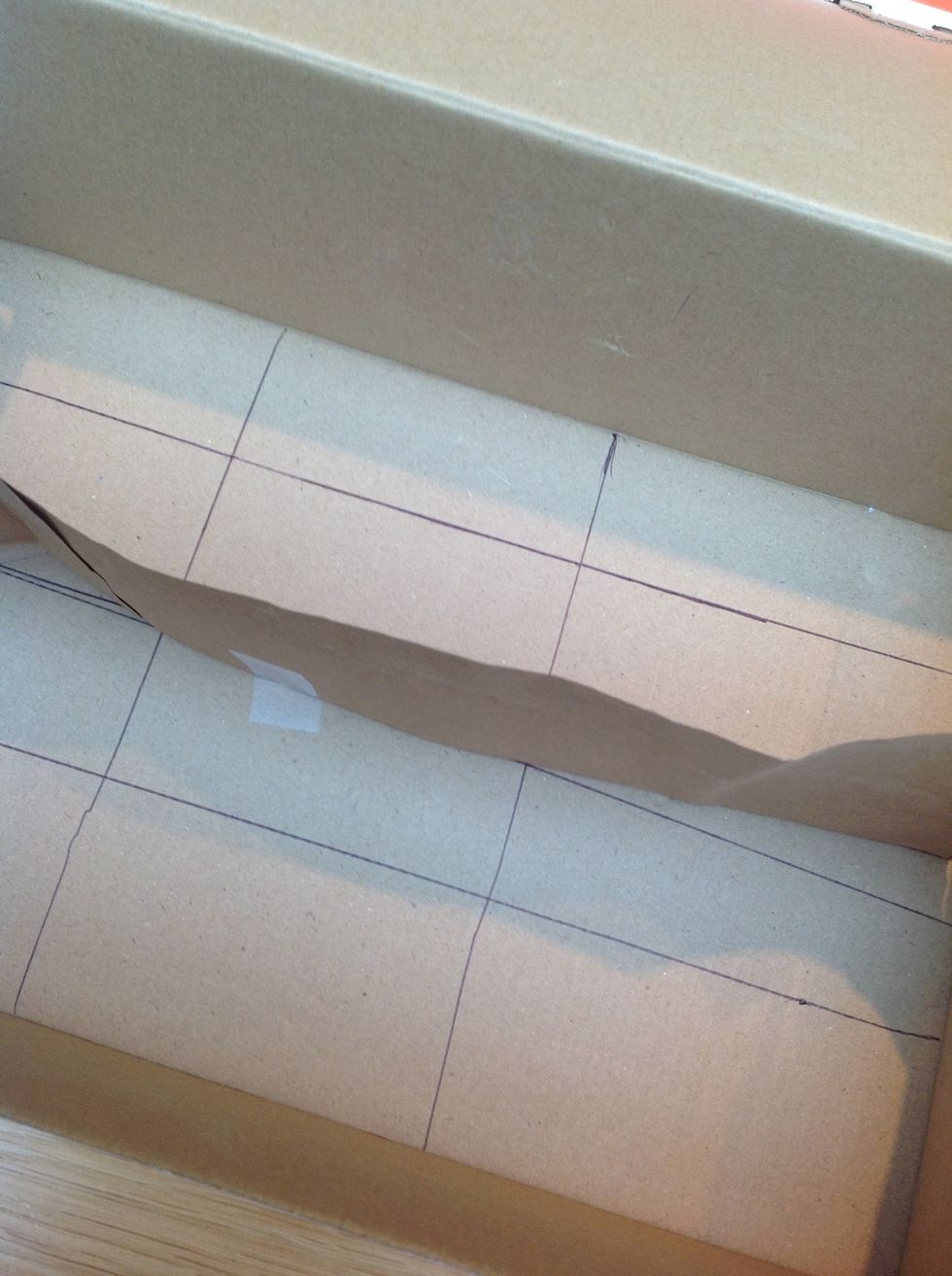 Stick in the strips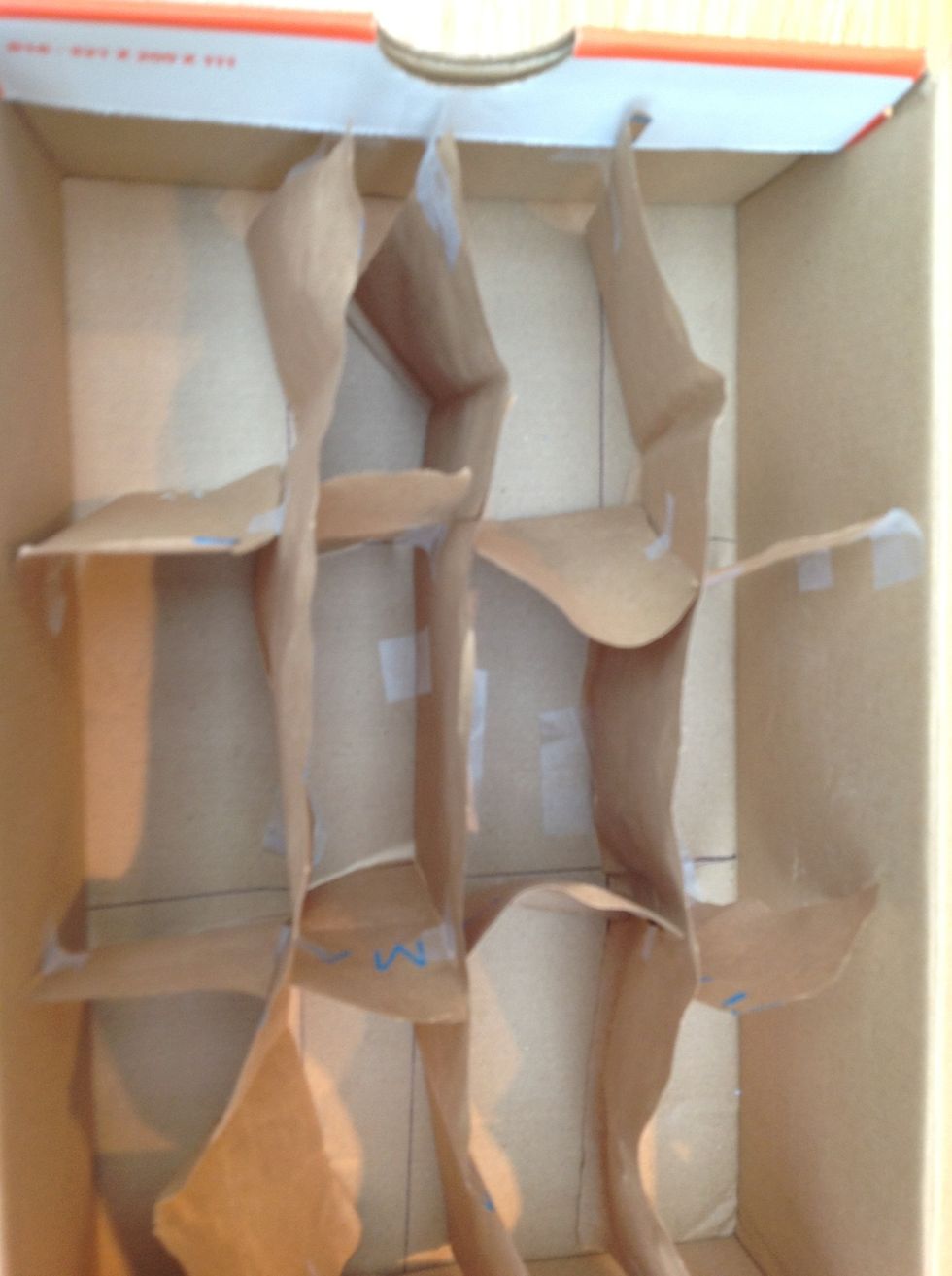 Continue.......................
Add letters
Insert seeds! Happy sorting!
1.0 20cm by 30cm shoe box
1.0 Medium paper bag
As many seeds as you have
1.0 Pair of scissors
1.0 1 flat hard Small straight Sided bit of card
1.0 30 cm ruler
1.0 Half decent pen
1.0 Sellotape