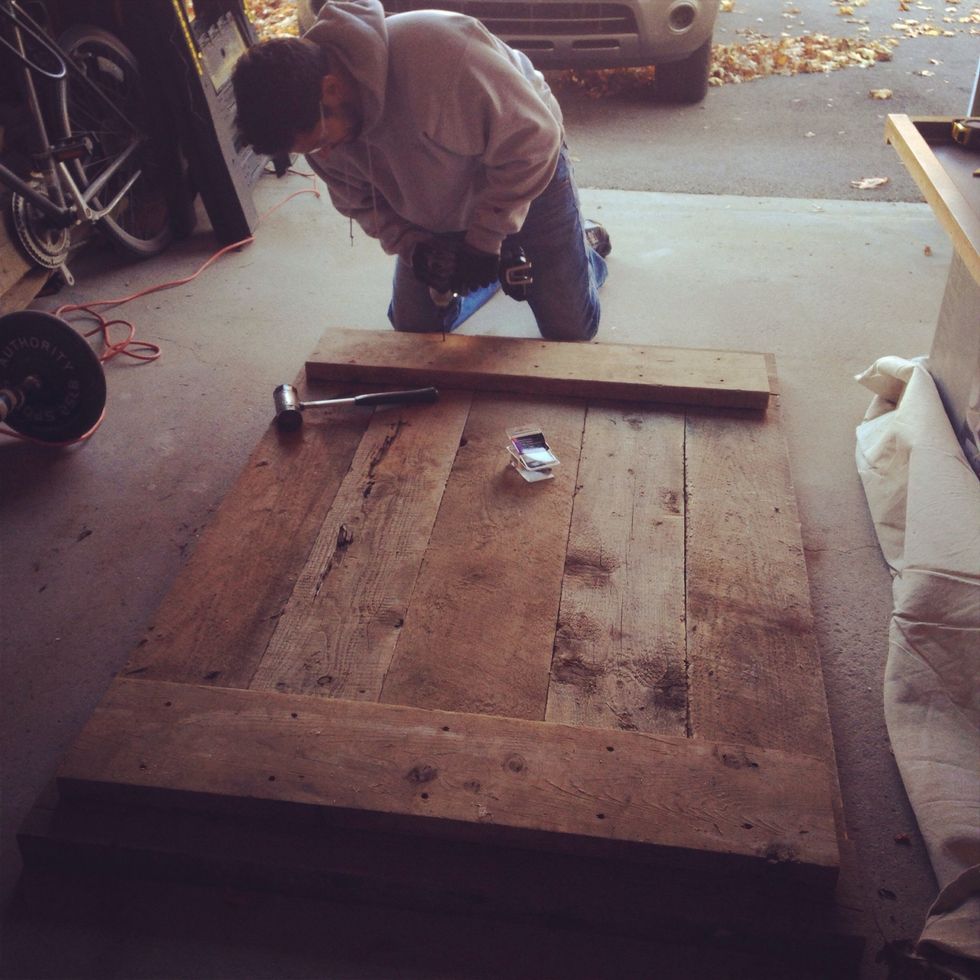 First decide the size you want your table to be. Then measure and cut your boards. Cut two boards to go across the bottom for support and secure with two nails per board going across-ours has 10 each
Sand. Sand. Sand! Once your done sanding you can put on a coat of natural stain (or whatever stain you prefer).
After the first coat of stain has dried and your satisfied with the color, apply the first coat of poly.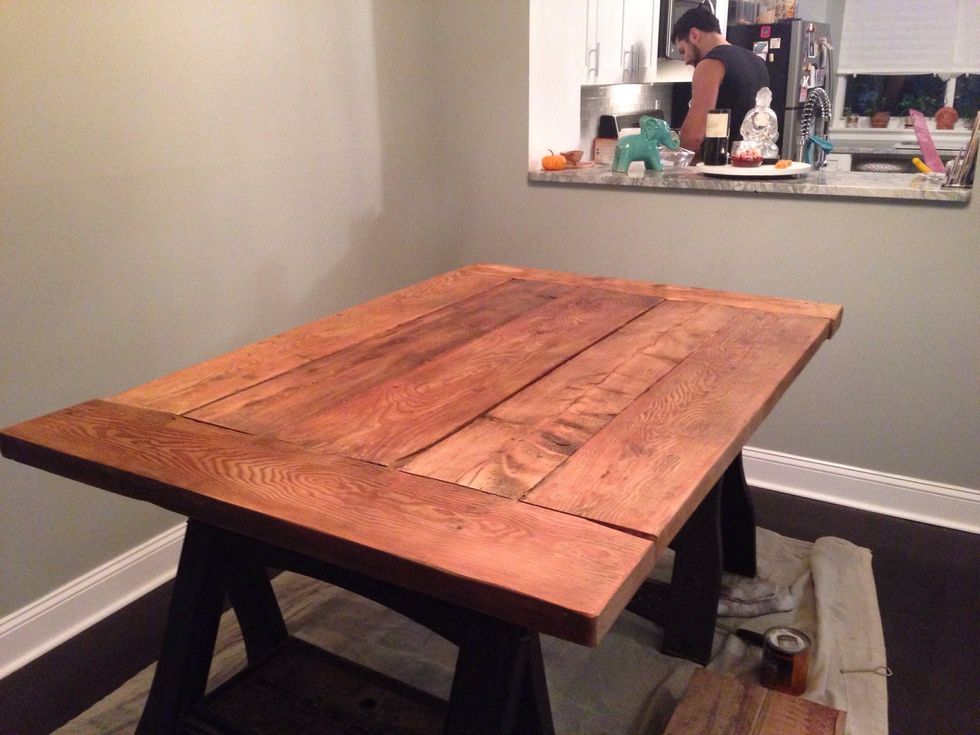 Then sand an apply a second coat.
Head to your local home improvement store to pick up the plumbing pipe, tees, flanges, and spray paint. At most stores they can cut and thread the pipes for you for free!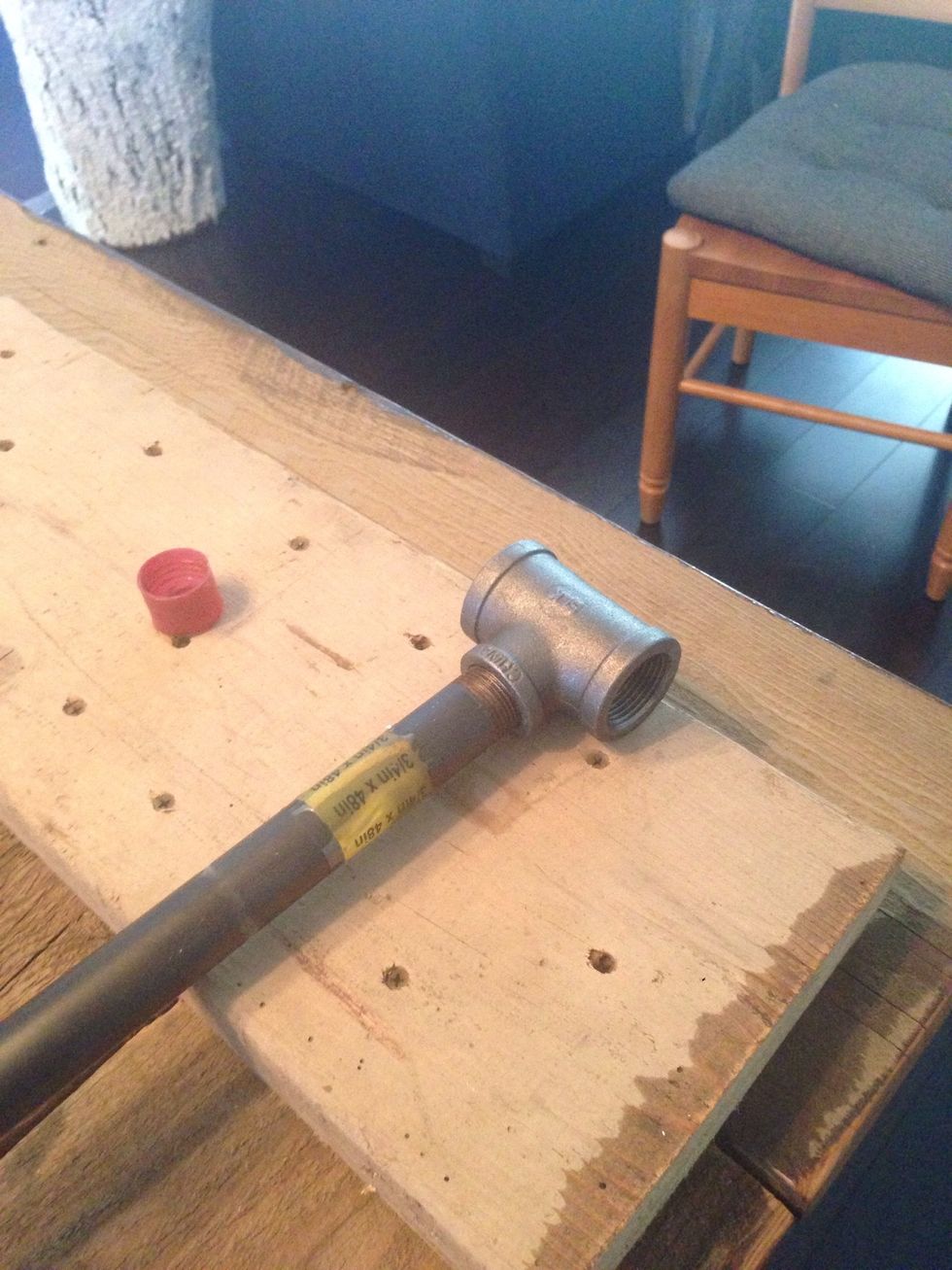 Add the tees to the end of the long middle rod, the 48" inch long.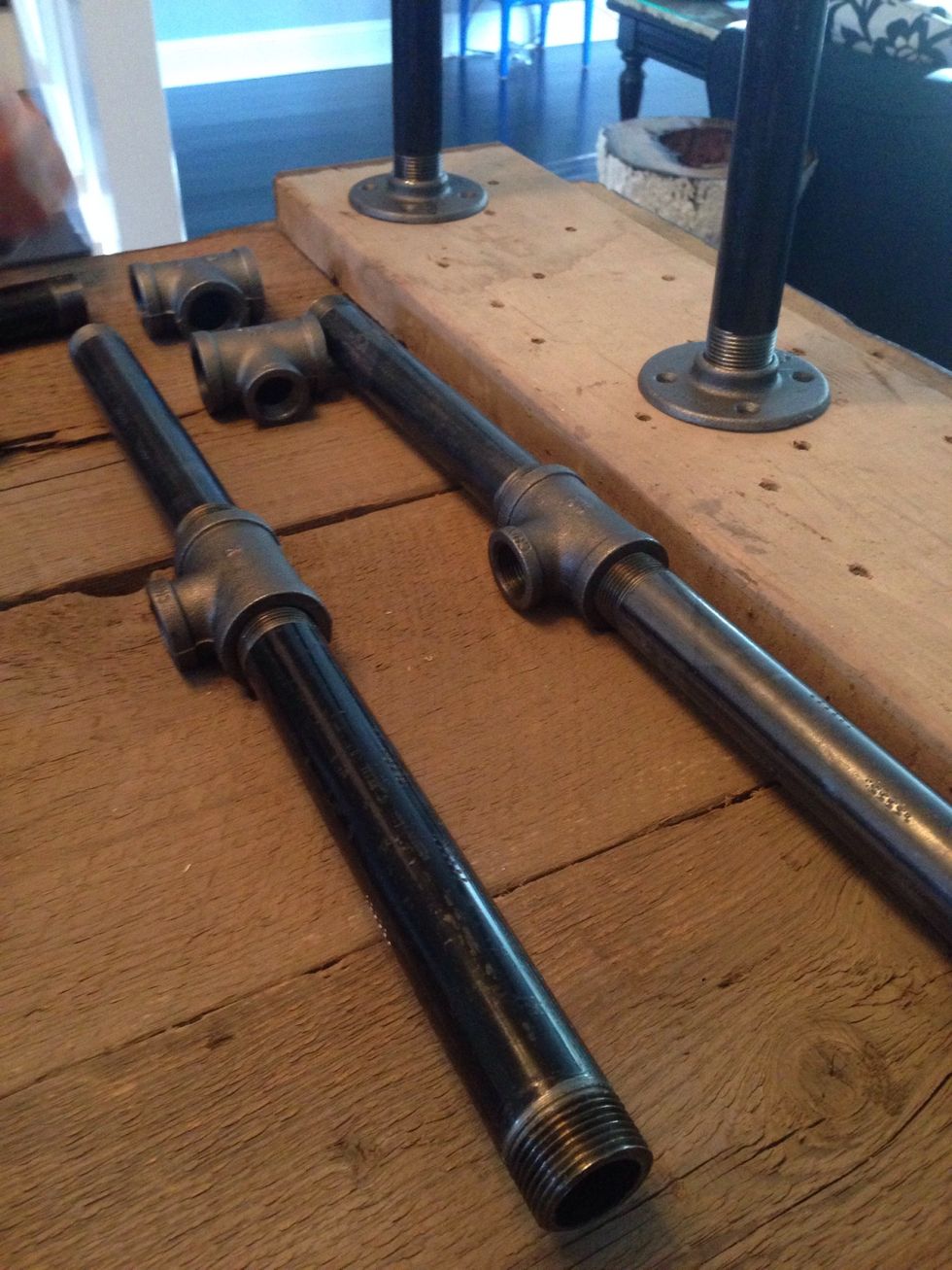 Then assemble the middle 10" portion with the 1"x 1" x 3/4" tees.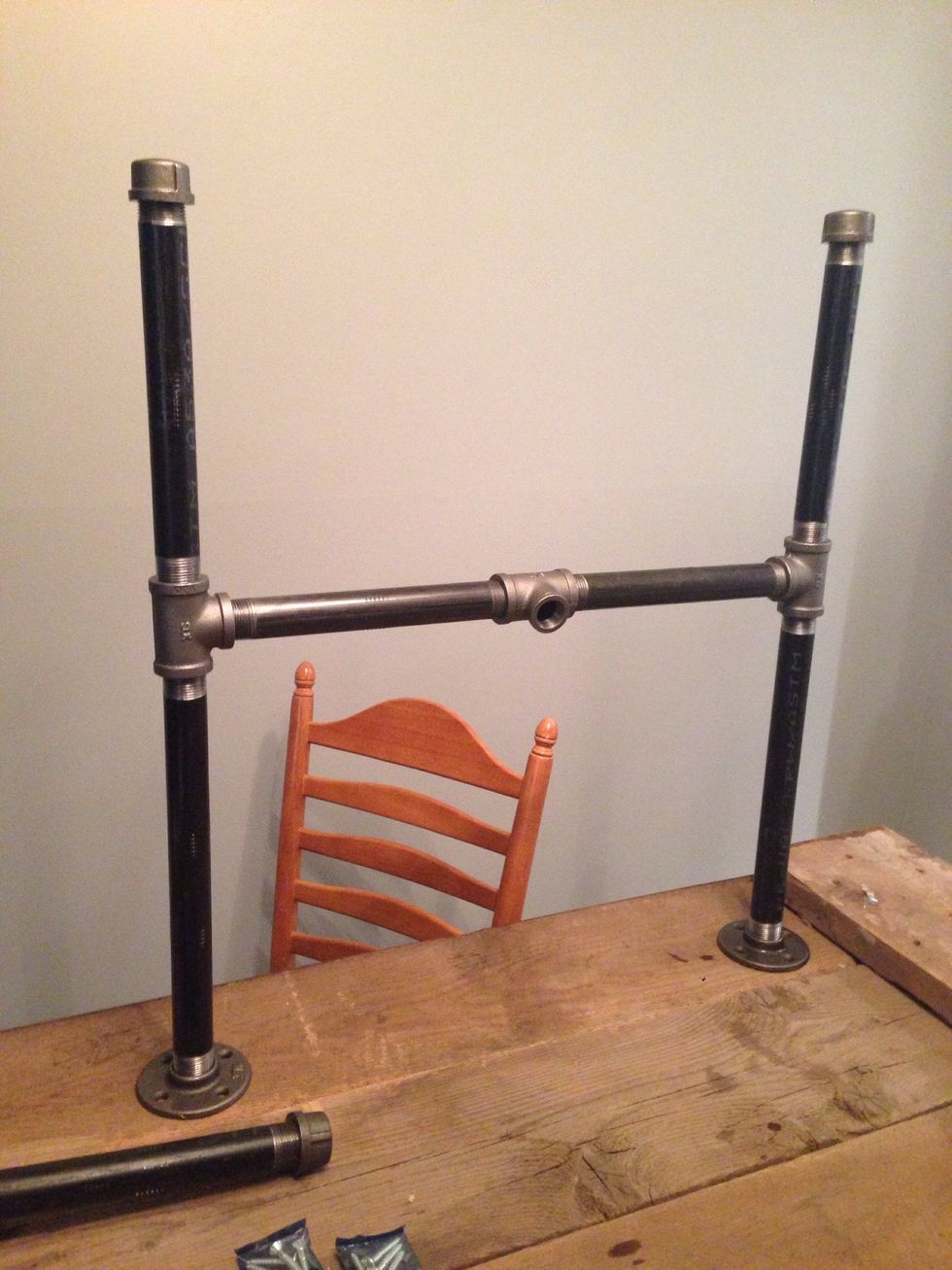 Next we connected the 11" and 14.25" with the 1" tees. Then connected the middle 10" bars already assembled.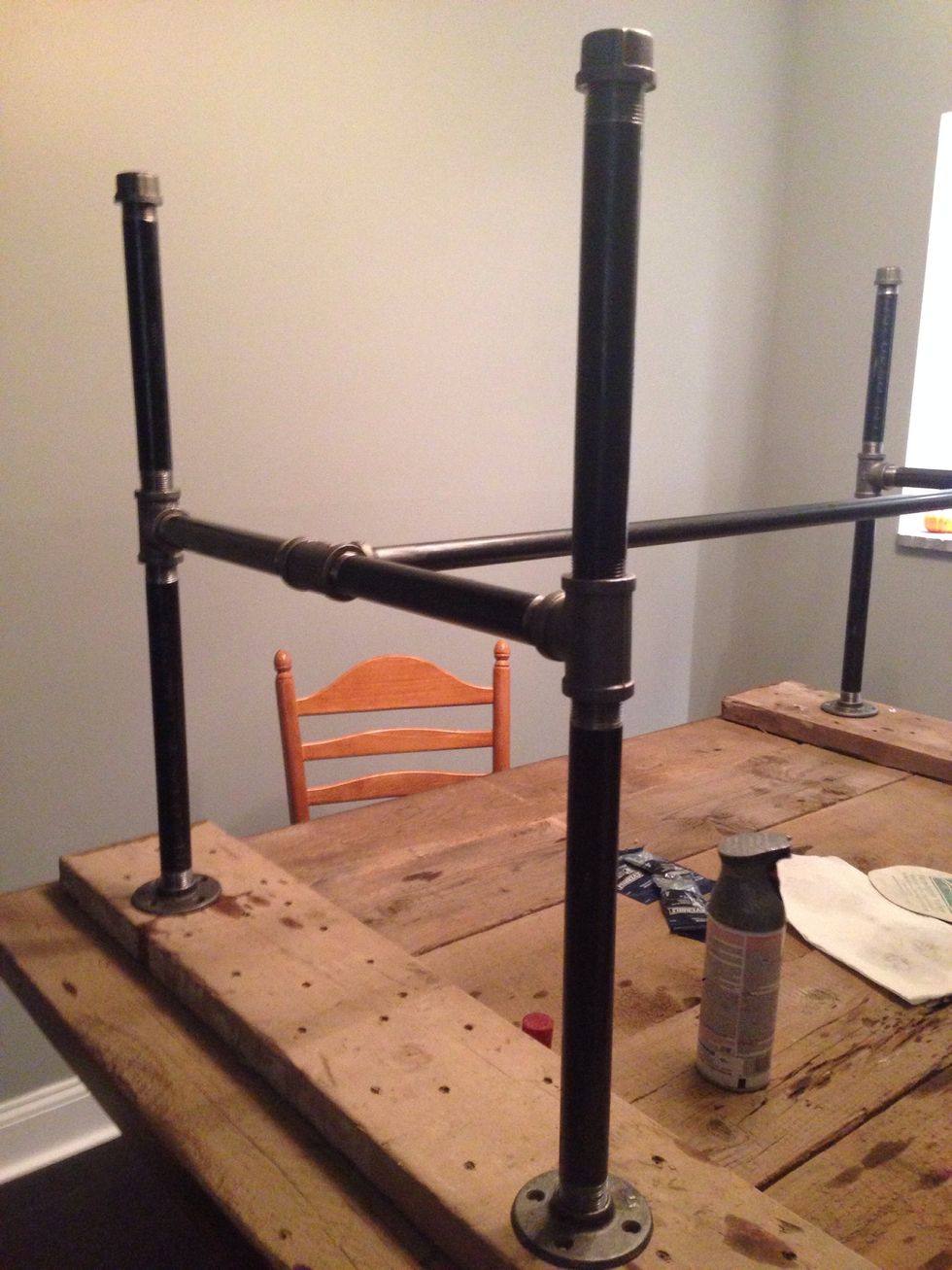 Add the flanges and bottom caps. Then the middle bar.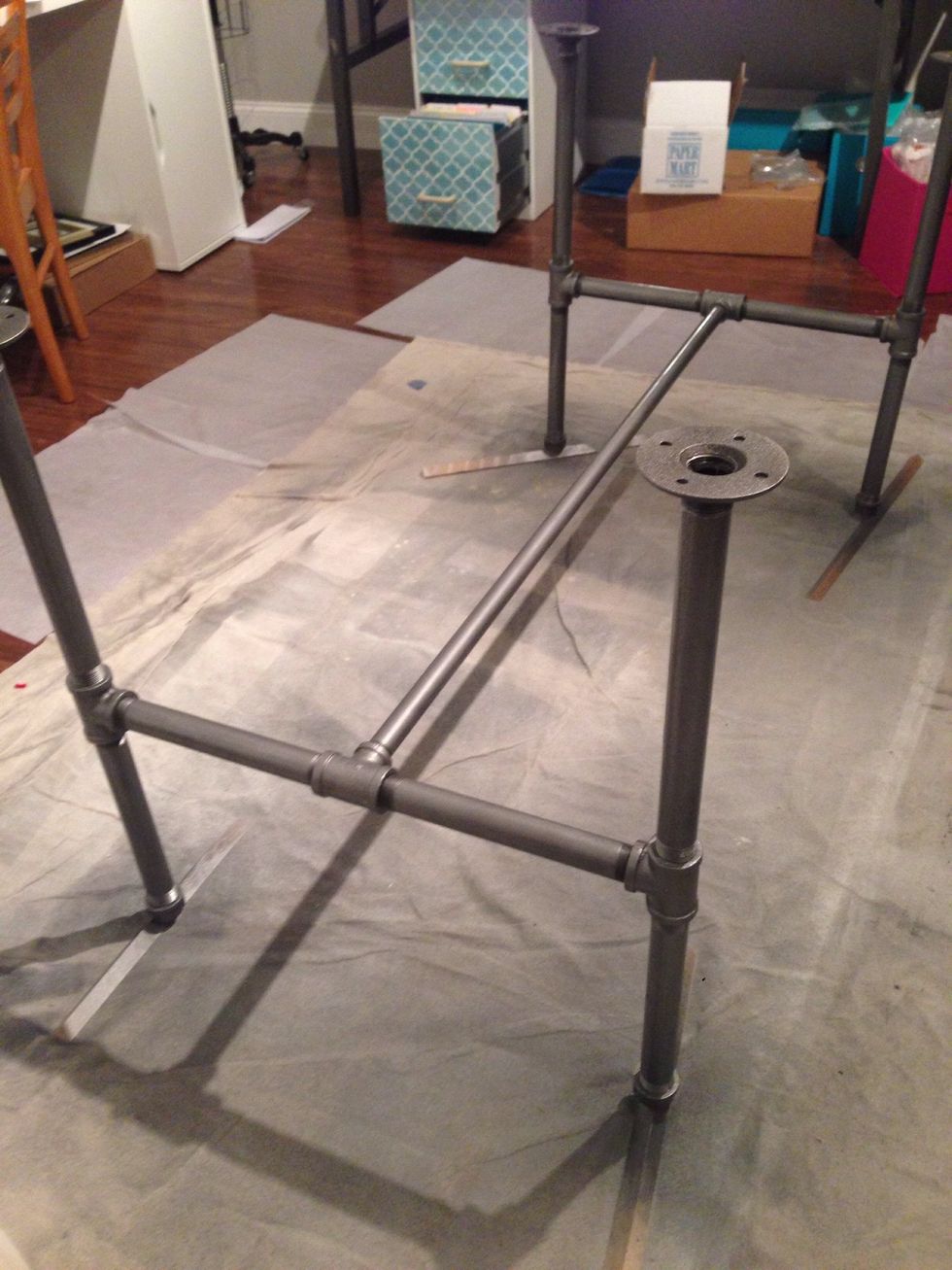 Time to spray paint.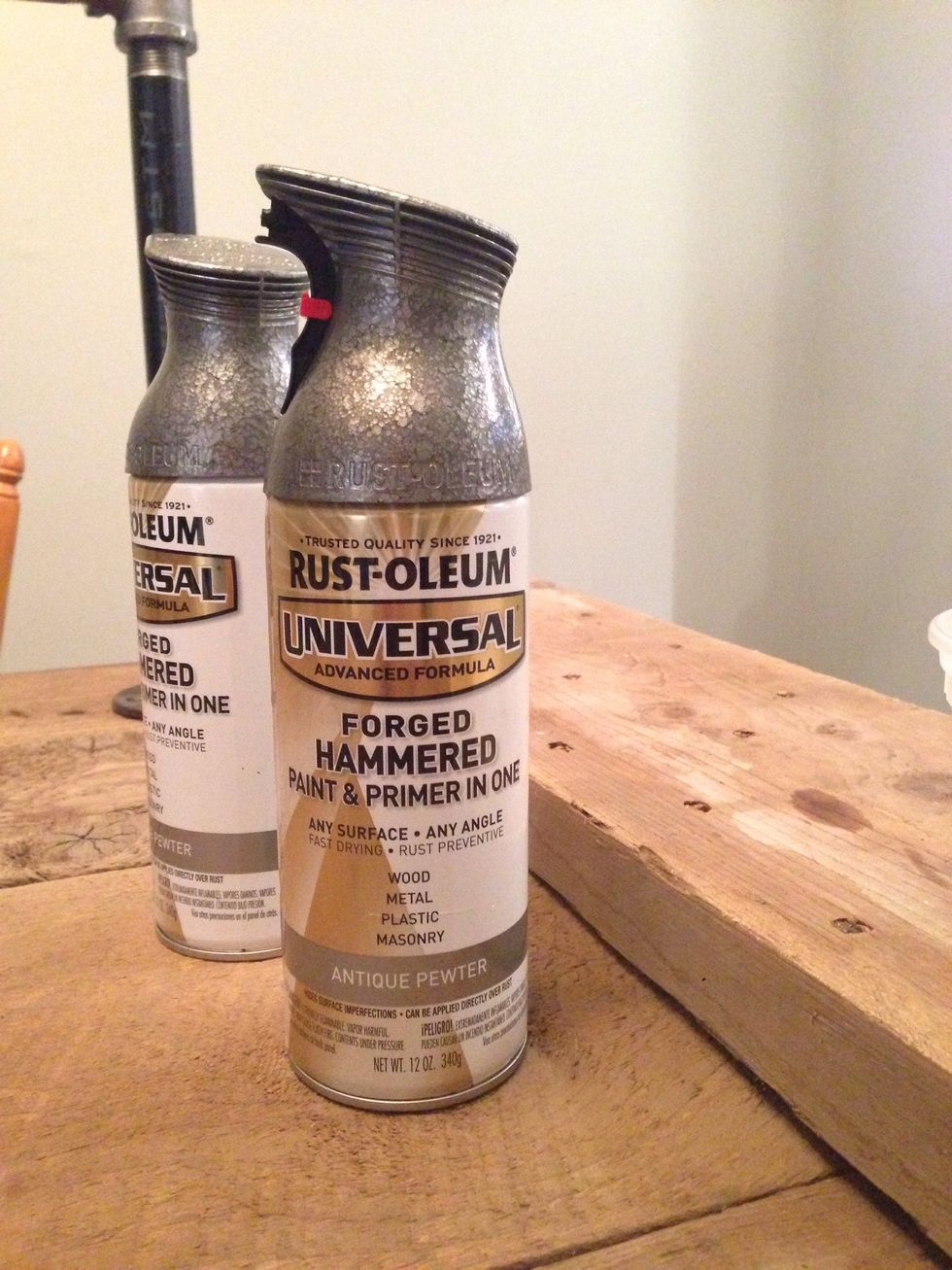 We used Rust-Oleum hammered finish spray paint to match the black pipes to the tees
Once it's dried use a drill to secure the flanges to the table.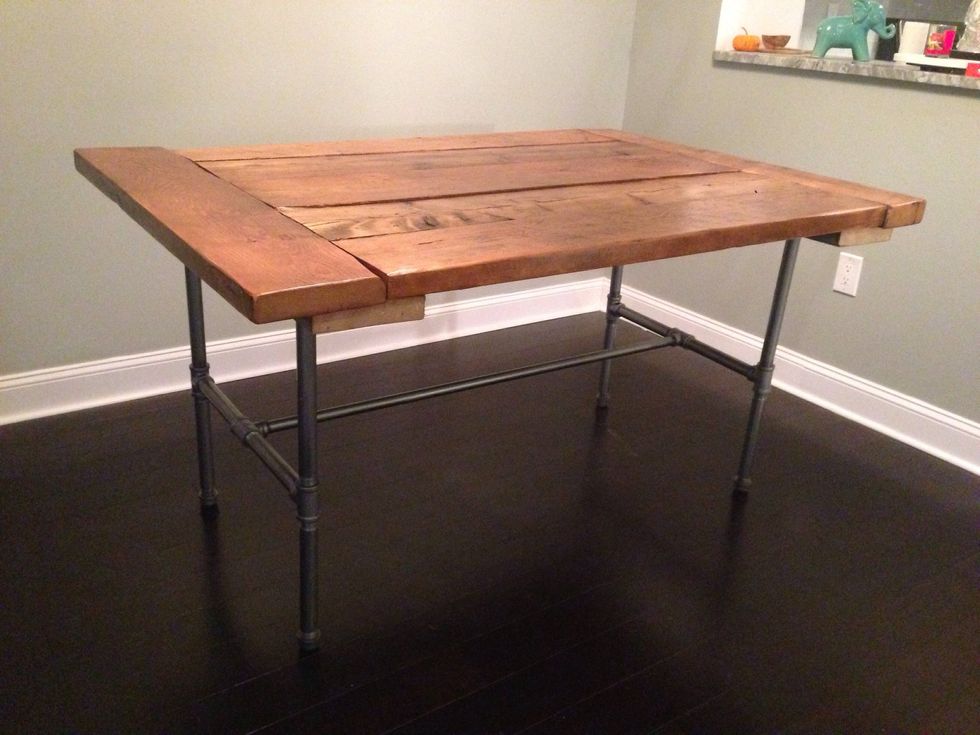 And done!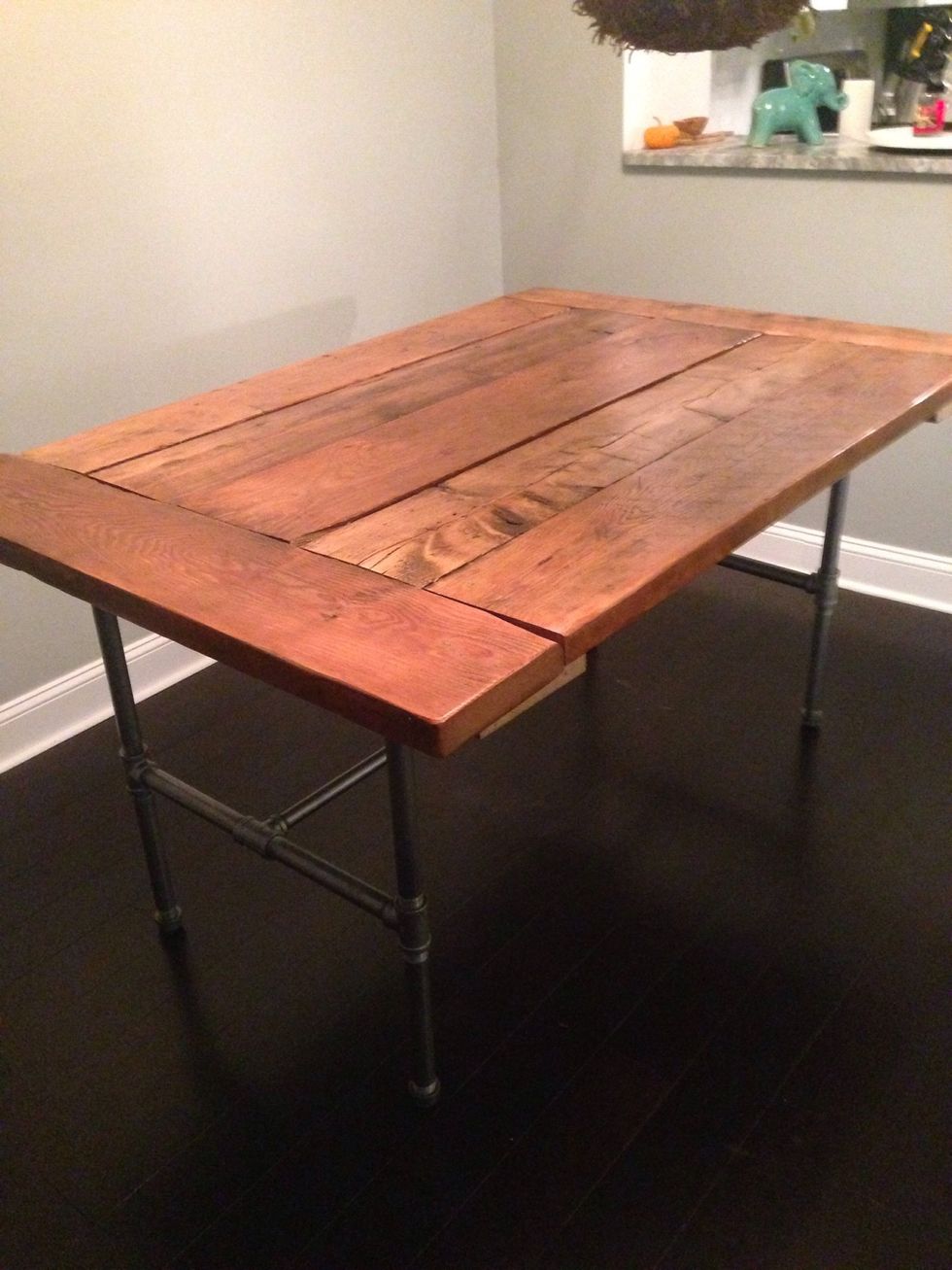 Reclaimed wood
Wood nails
Saw (if the board needs to be cut)
Quick dry poly
Natural wood stain
4.0 10" lengths of 1" pipe
4.0 11" lengths of 1" pipe
4.0 14.25" lengths of 1" pipe
1.0 48" length of 3/4" pipe
2.0 1x1x3/4 Tees
4.0 1" tees
4.0 Flanges
4.0 End caps
16.0 Wood screws