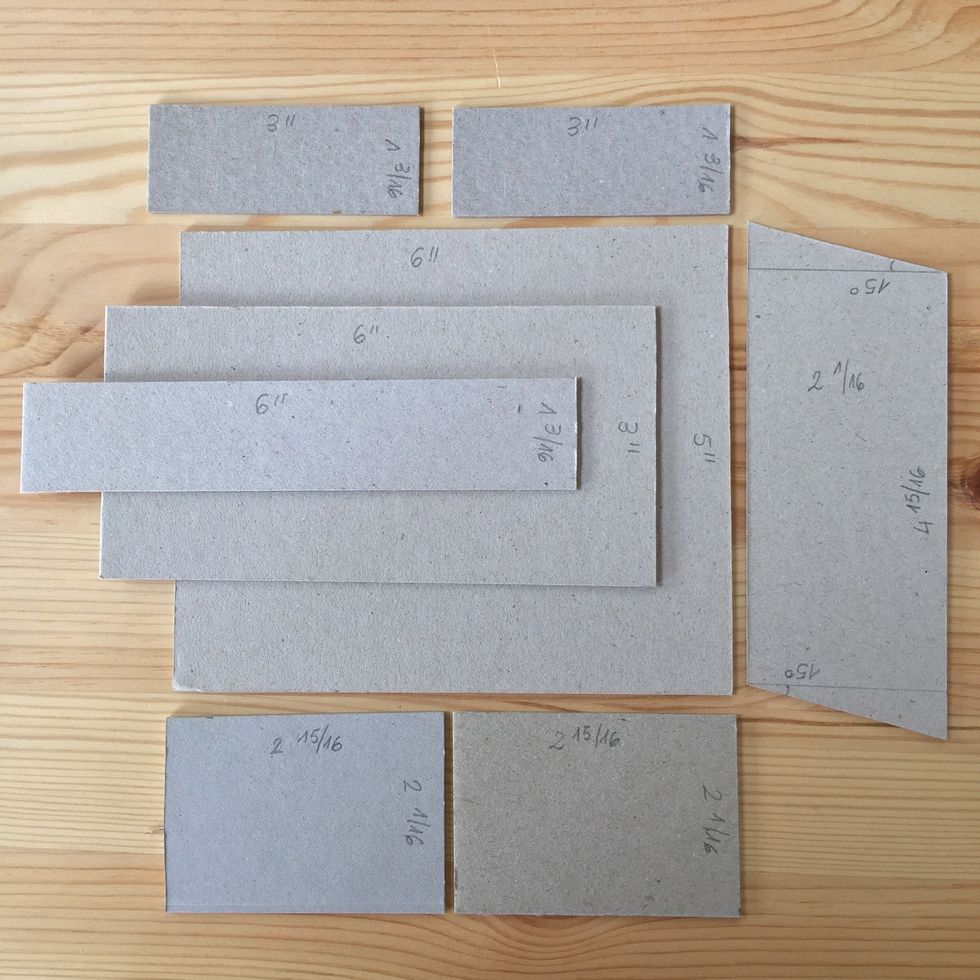 You need to cut all theses cardboard pieces.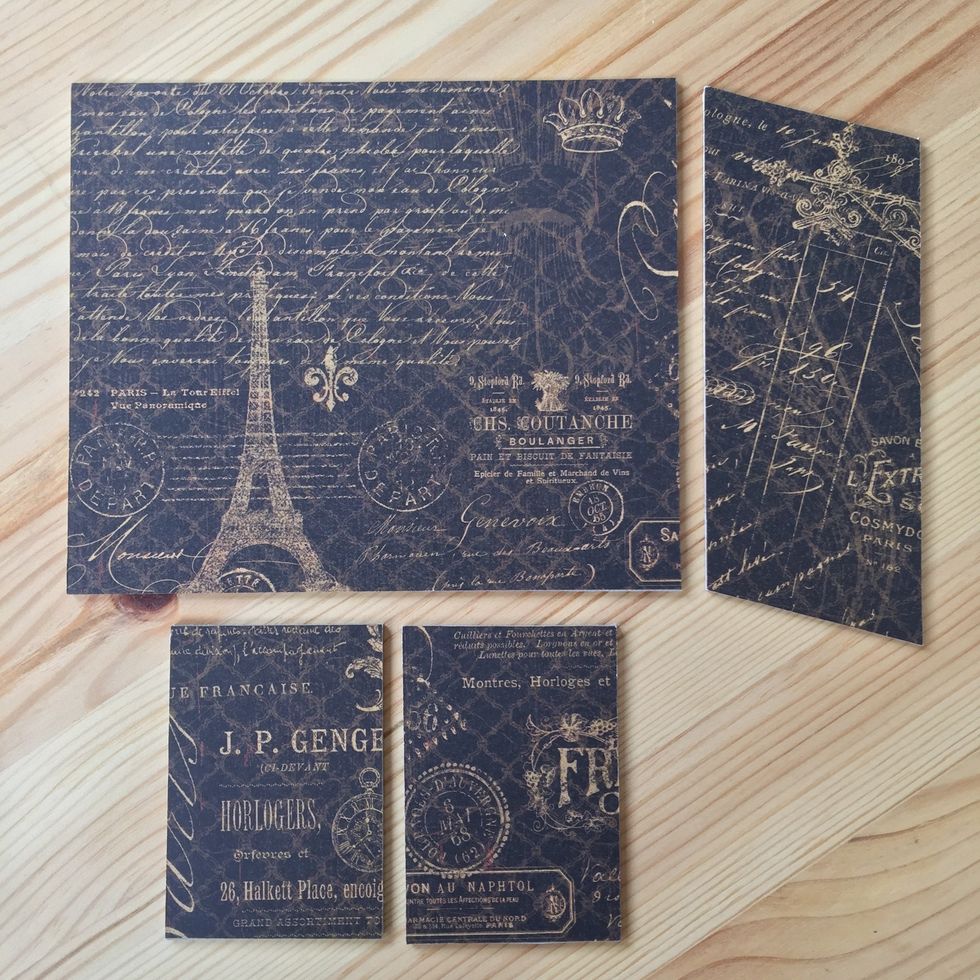 Cover with paper.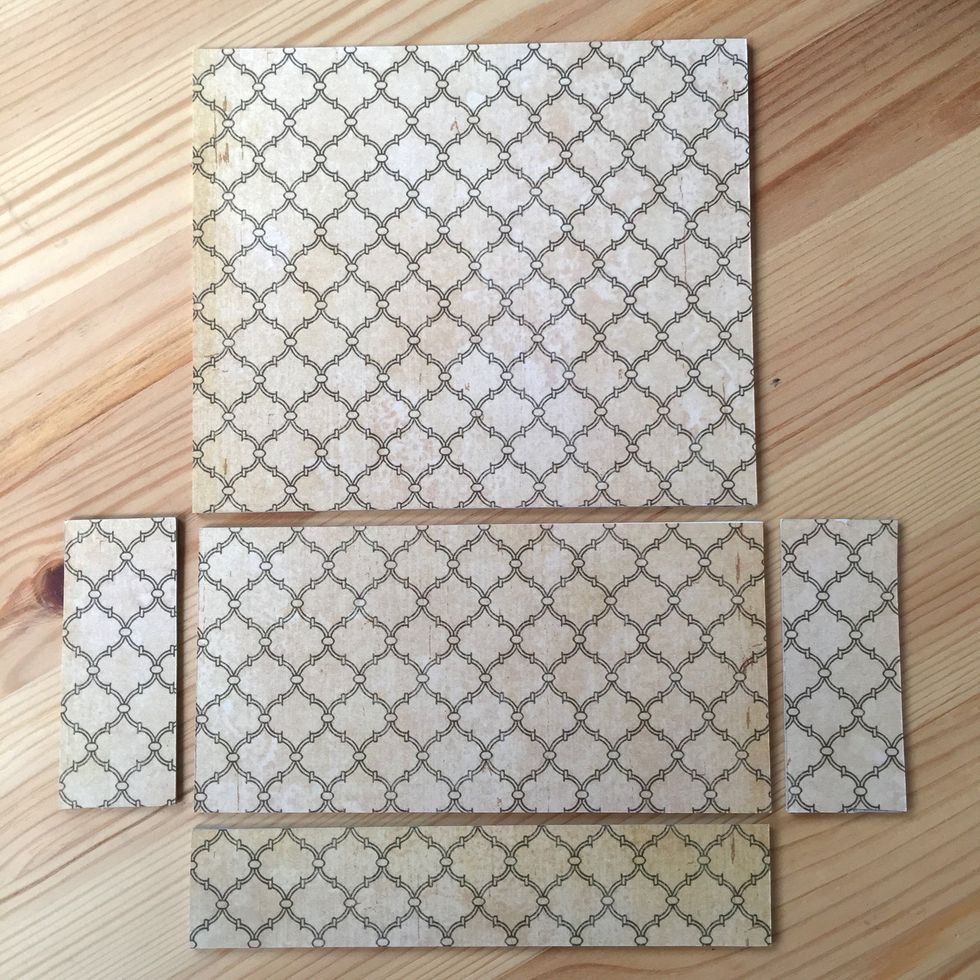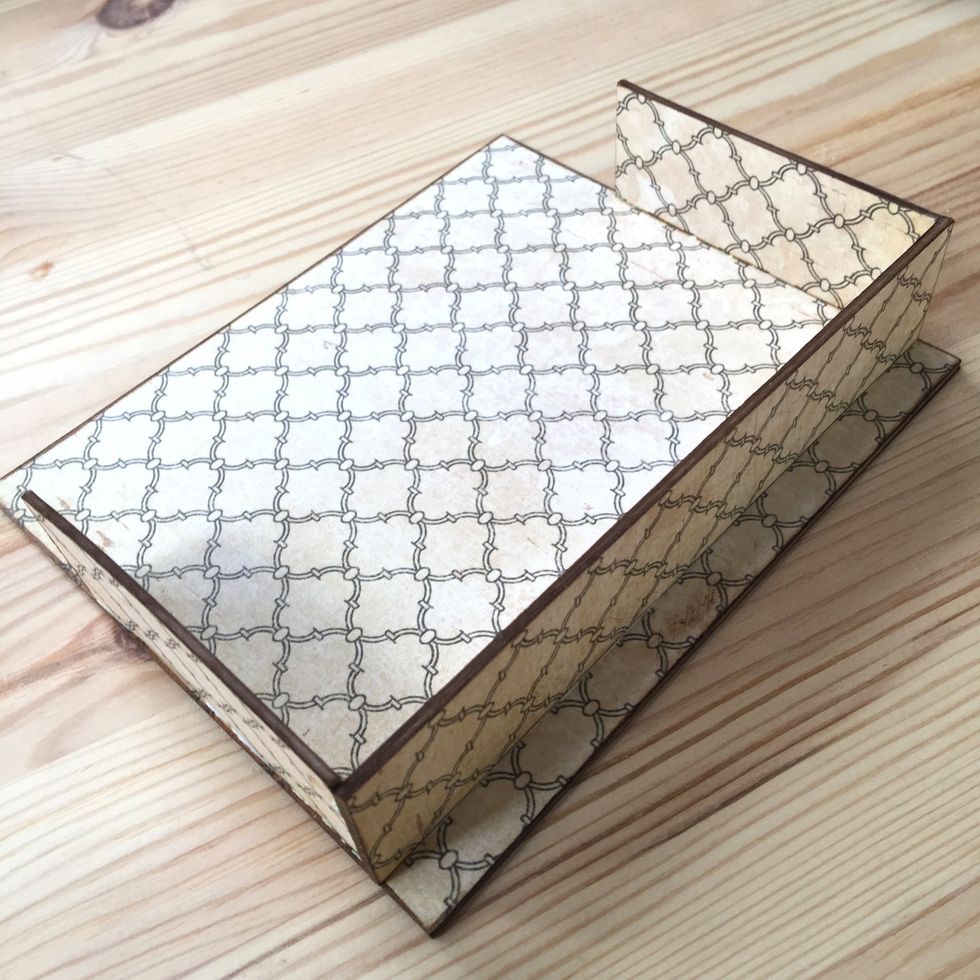 Form a case as shown.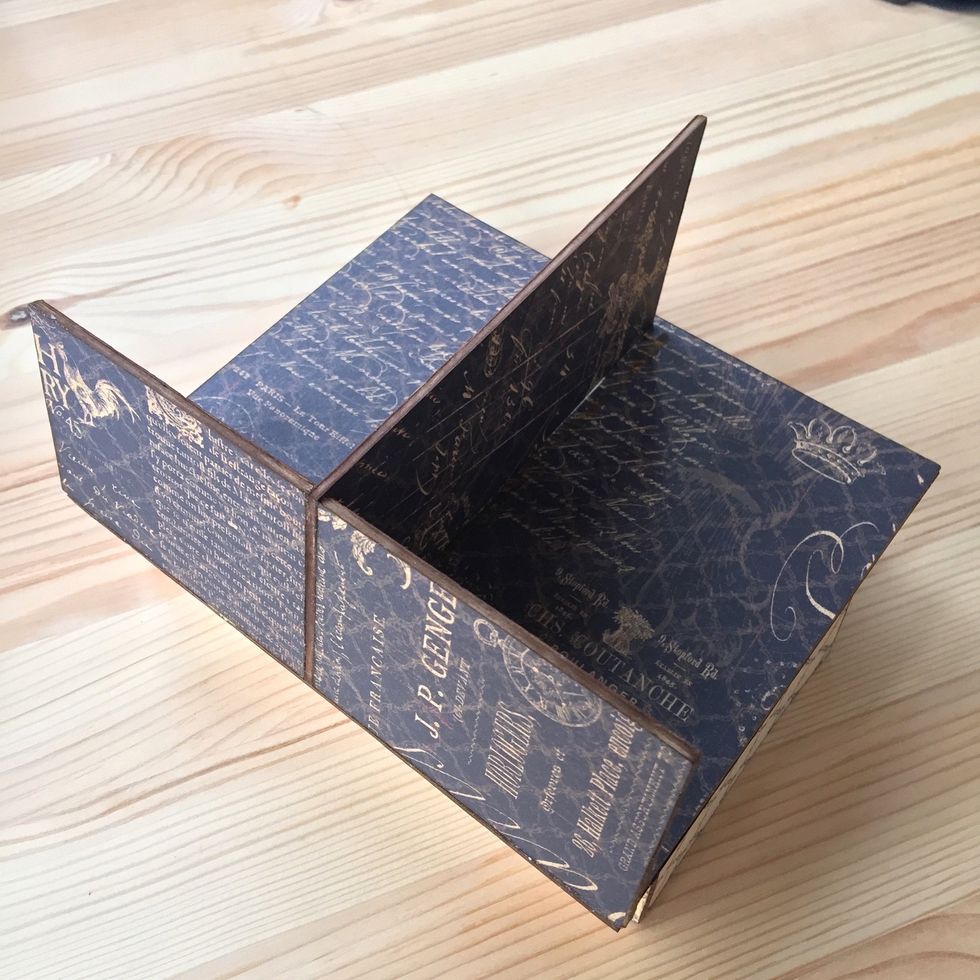 On the other side glue these T pieces.
This is how the file cabinet looks.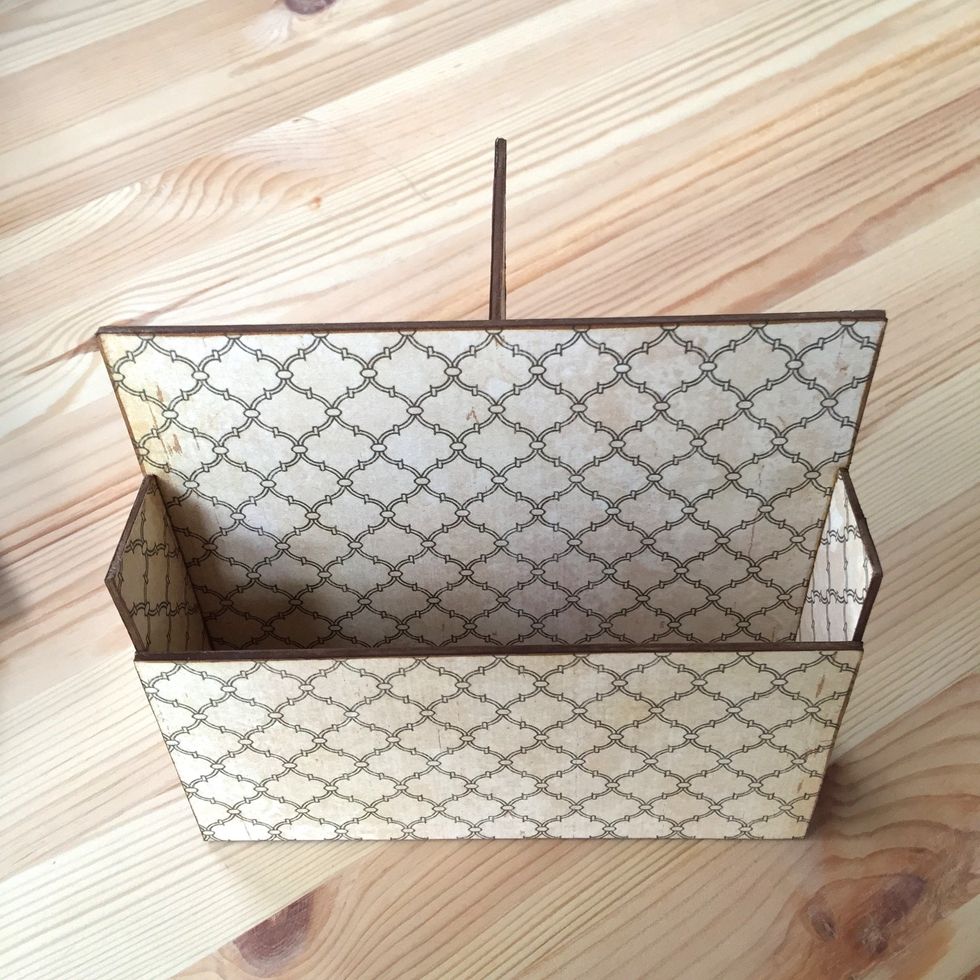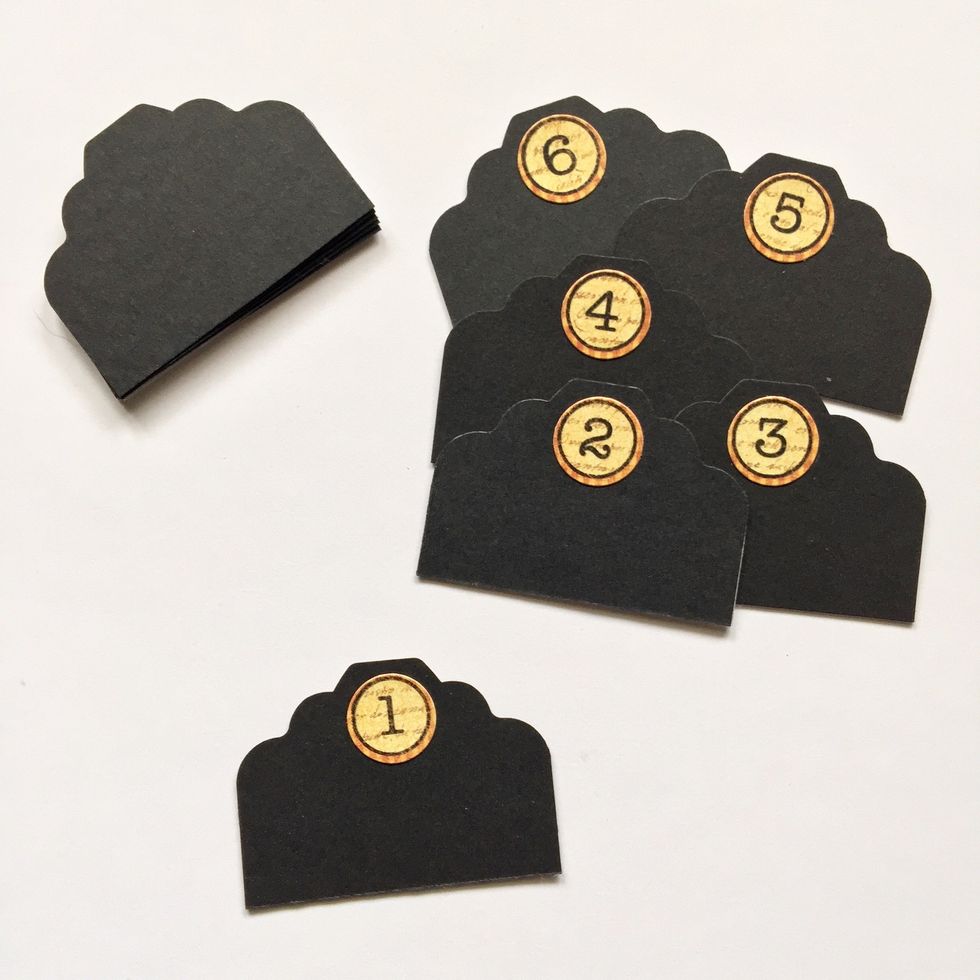 Cut 12 pieces and add a number sticker.
Fussy cut some flowers and designs. And make a little banner.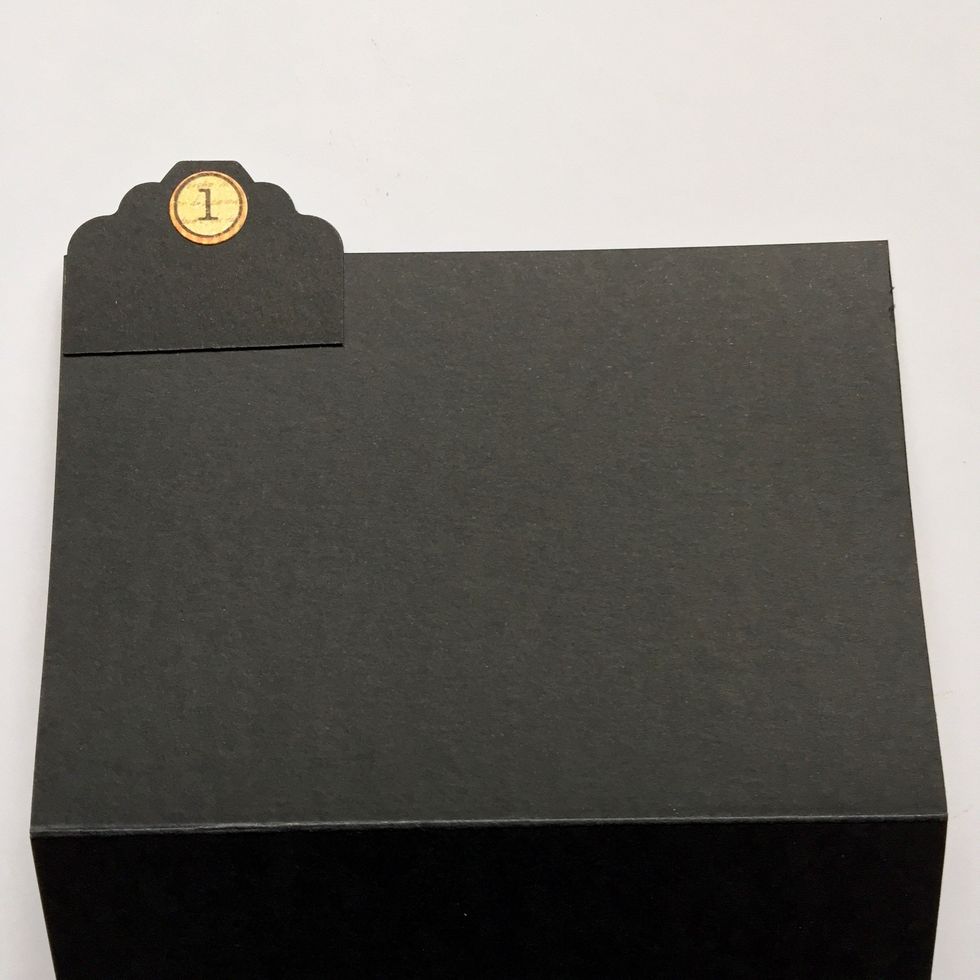 Cut some black cardstock to make six dividers.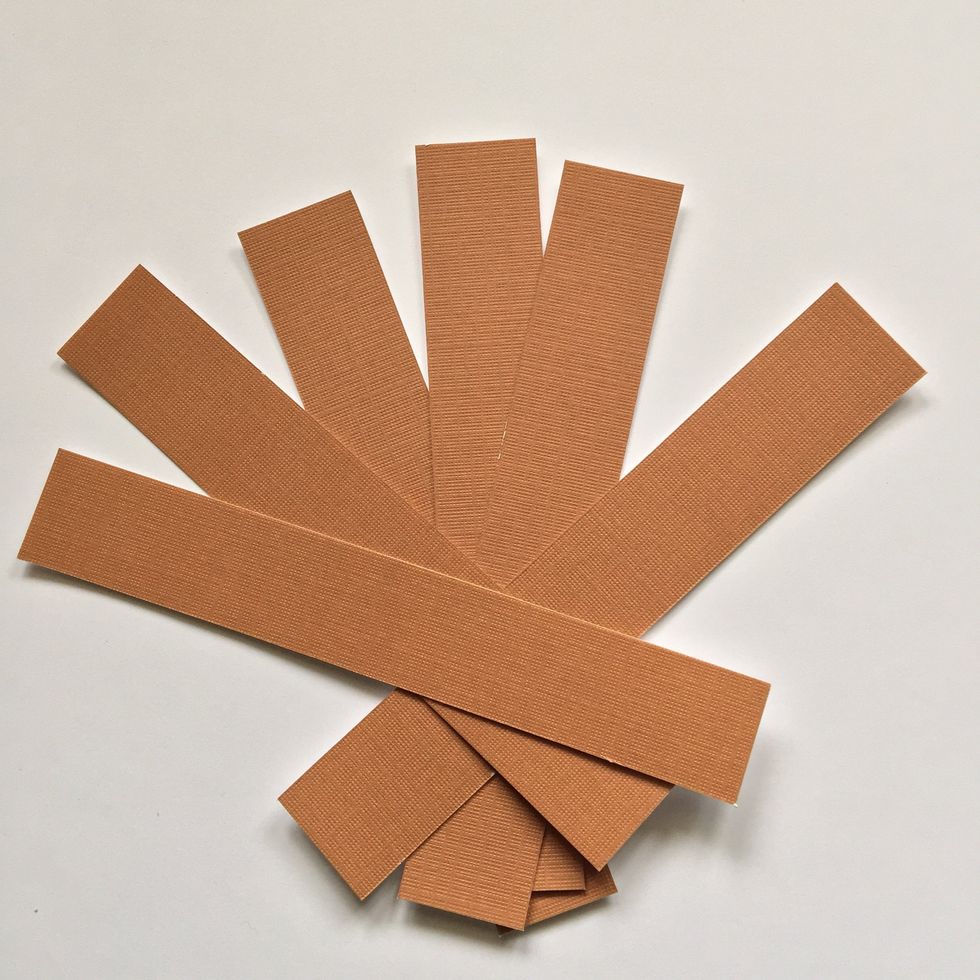 Cut some strips.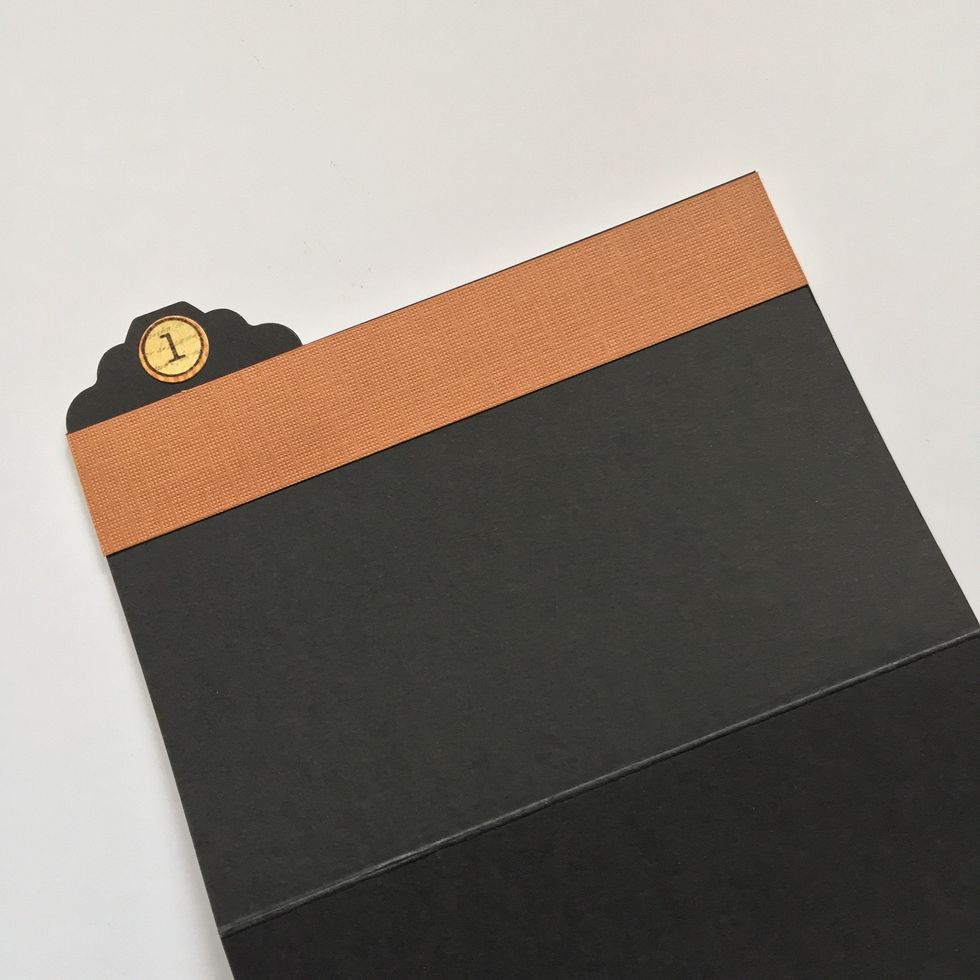 Glue the pieces with numbers and then strips on the upper side of each divider.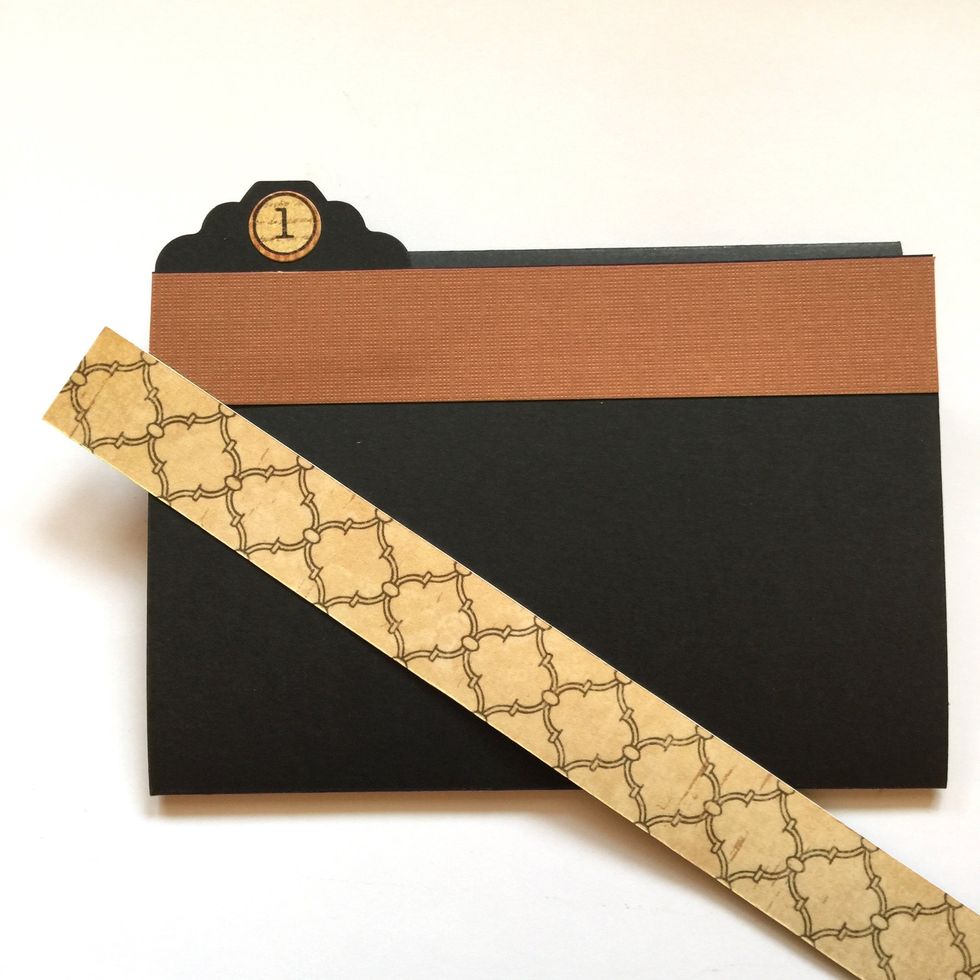 Add another decorated strip.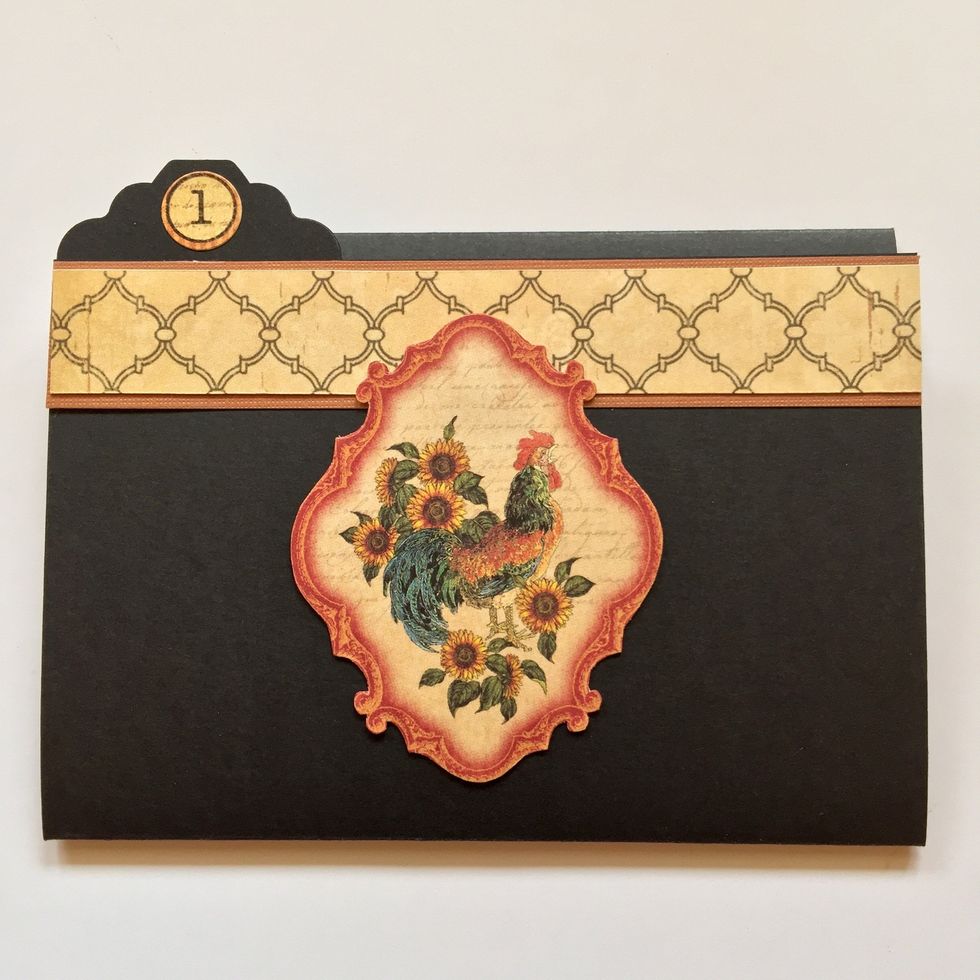 And a fussy cut element.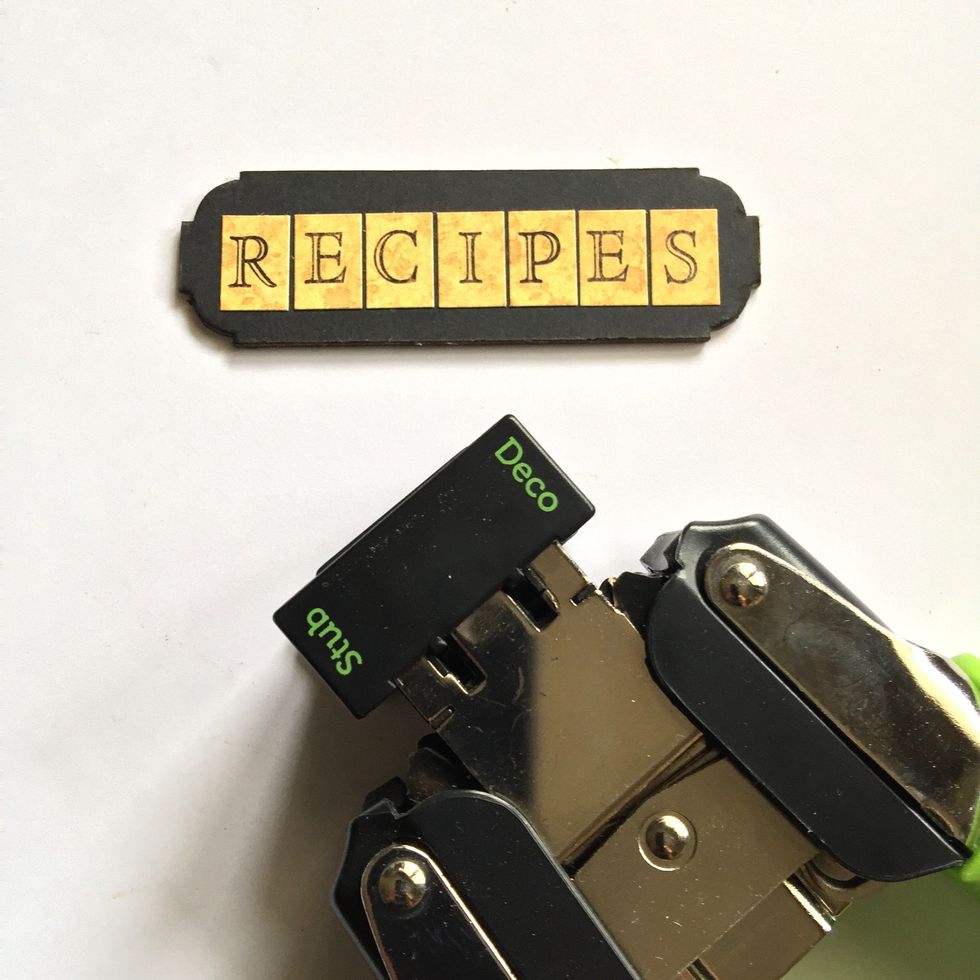 Deco banner corners.
Decorate with fussy cut pieces and the banner.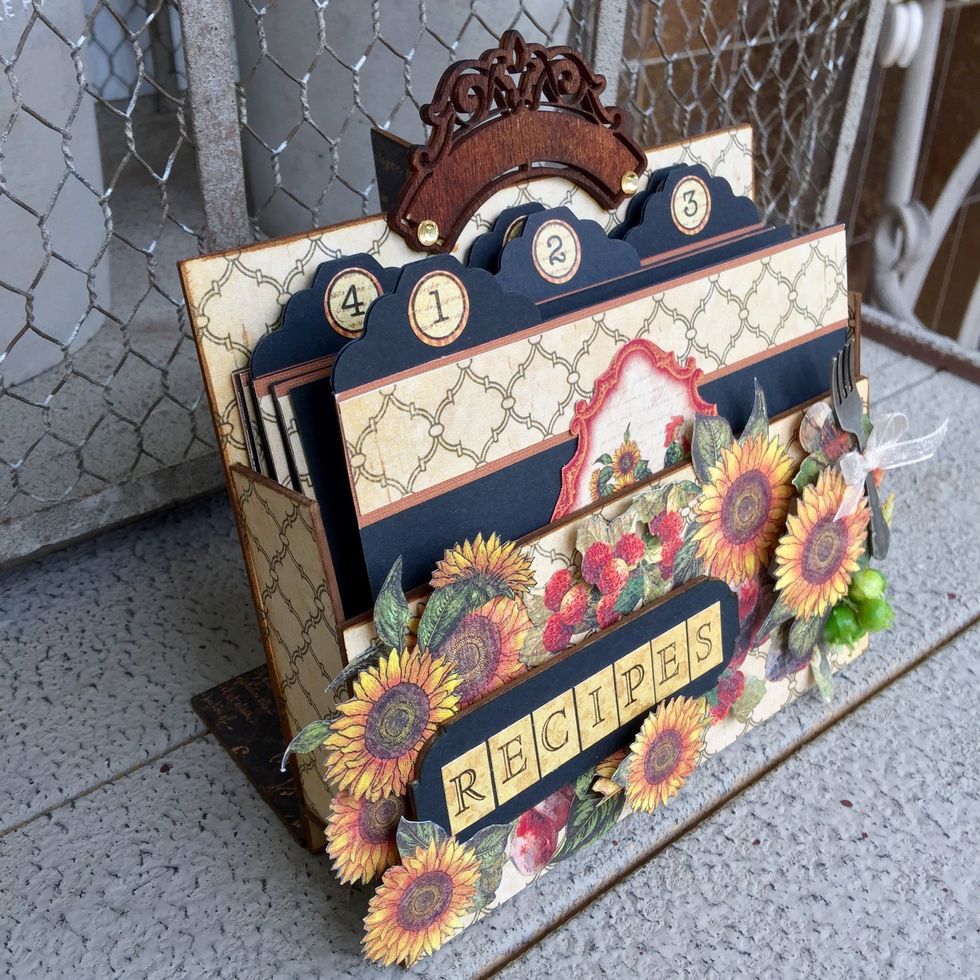 Add an embellishment on the top.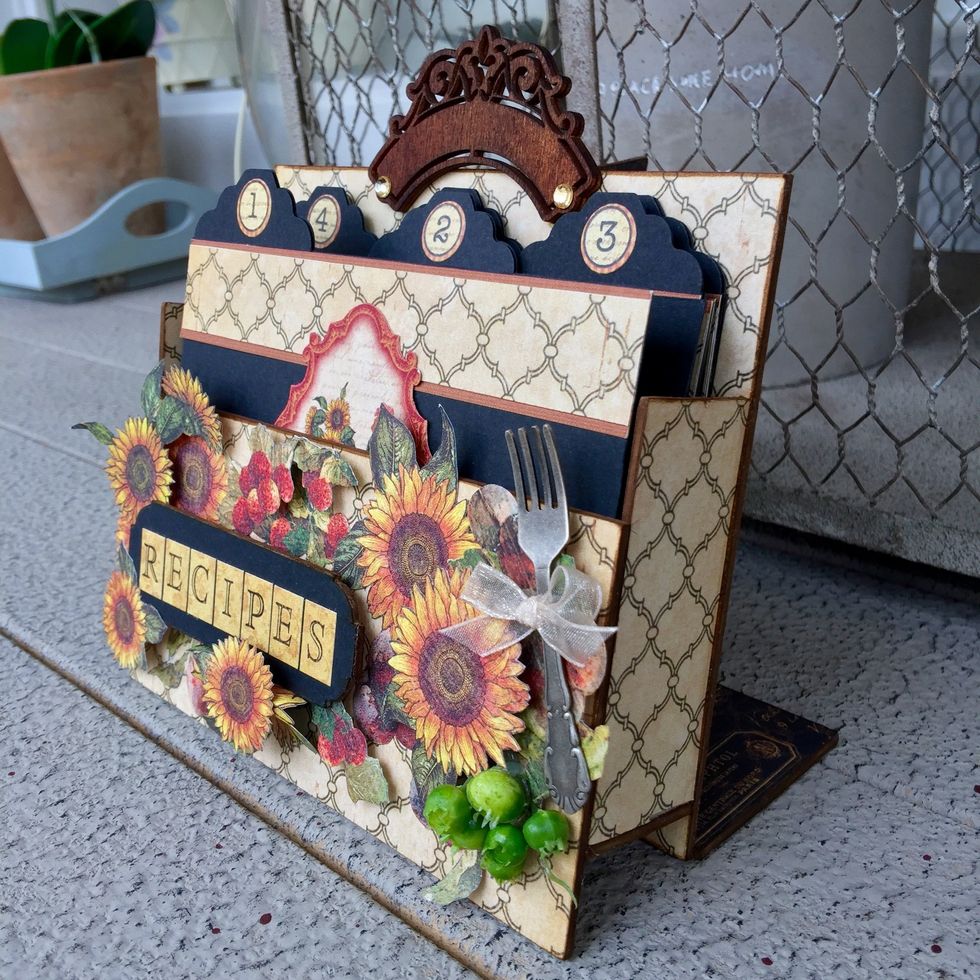 Add a metalic embellishment.
1.0 #4500636 French Country Provance
1.0 #4500635 French Country Abundance
1.0 #4500633 French Country Bonjour
1.0 #4500631 French Country Rendezvous
1.0 #4500628 French Country Sunflower
1.0 Botanicabella round stickers numbers 1 to 6
1.0 Wood and metal embellishments
1.0 Some ribbon
1.0 Some cardboard
Marina Blaukitchen
Scrapbooking lover. \nGraphic 45 Design Team Member 2016-2017\nGraphic 45 Brand Ambassador 2017-2018