How to make a recipe book 🍓🍪🍕🍝🍛🍩🍱🍦🍧🍫🍮🍜🍎🍌🍒
I like how it's very limited. I don't have to go through the whole magazine, they're only recipes I like. 😍 Enjoy.
102
Gather your materials. L🍳O 😏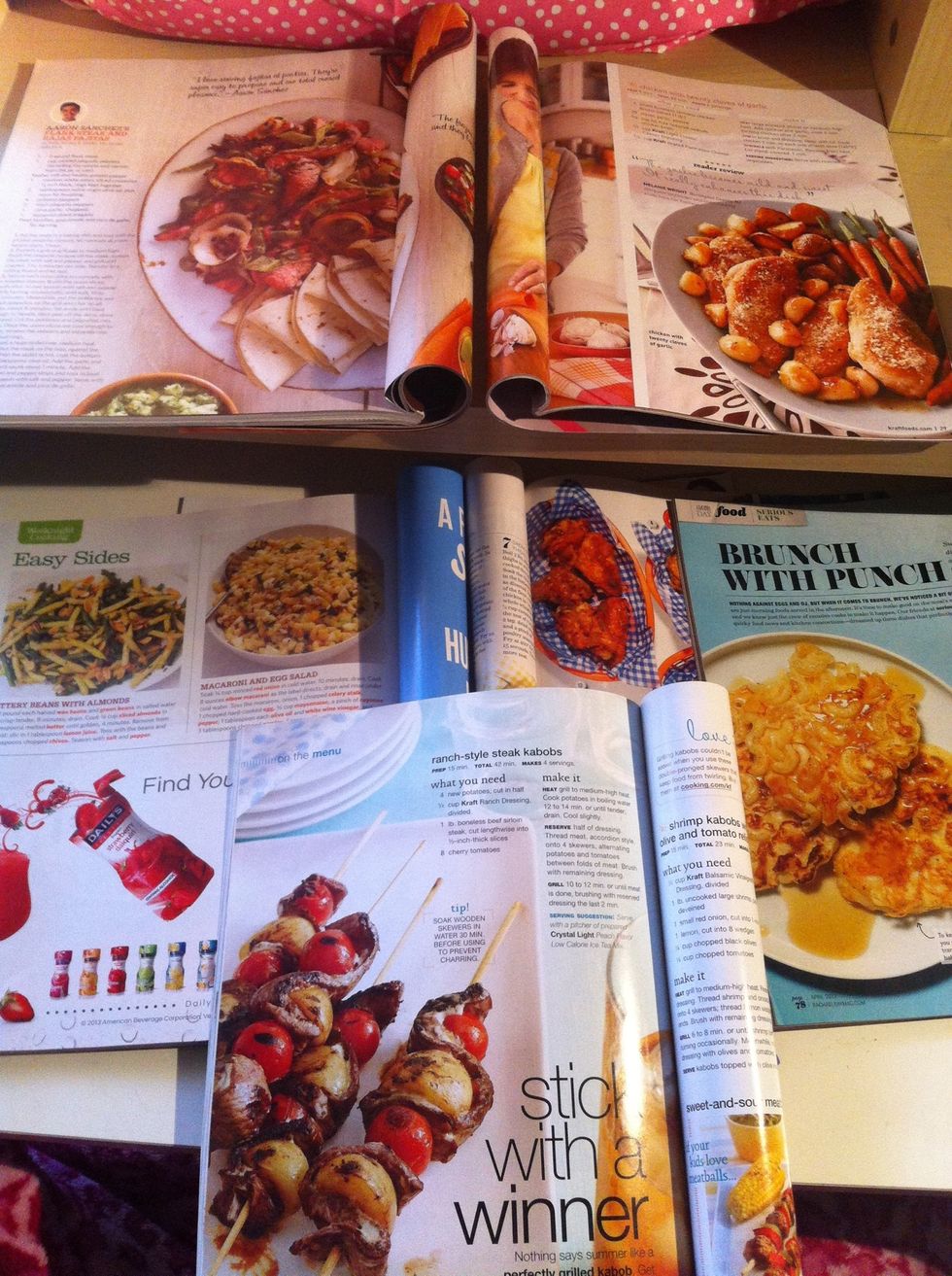 Choose all your favorite recipes that you actually will try and reuse and tear them out.
My sister let me borrow some of her magazines and I couldn't rip the pages out so I decided to write them down.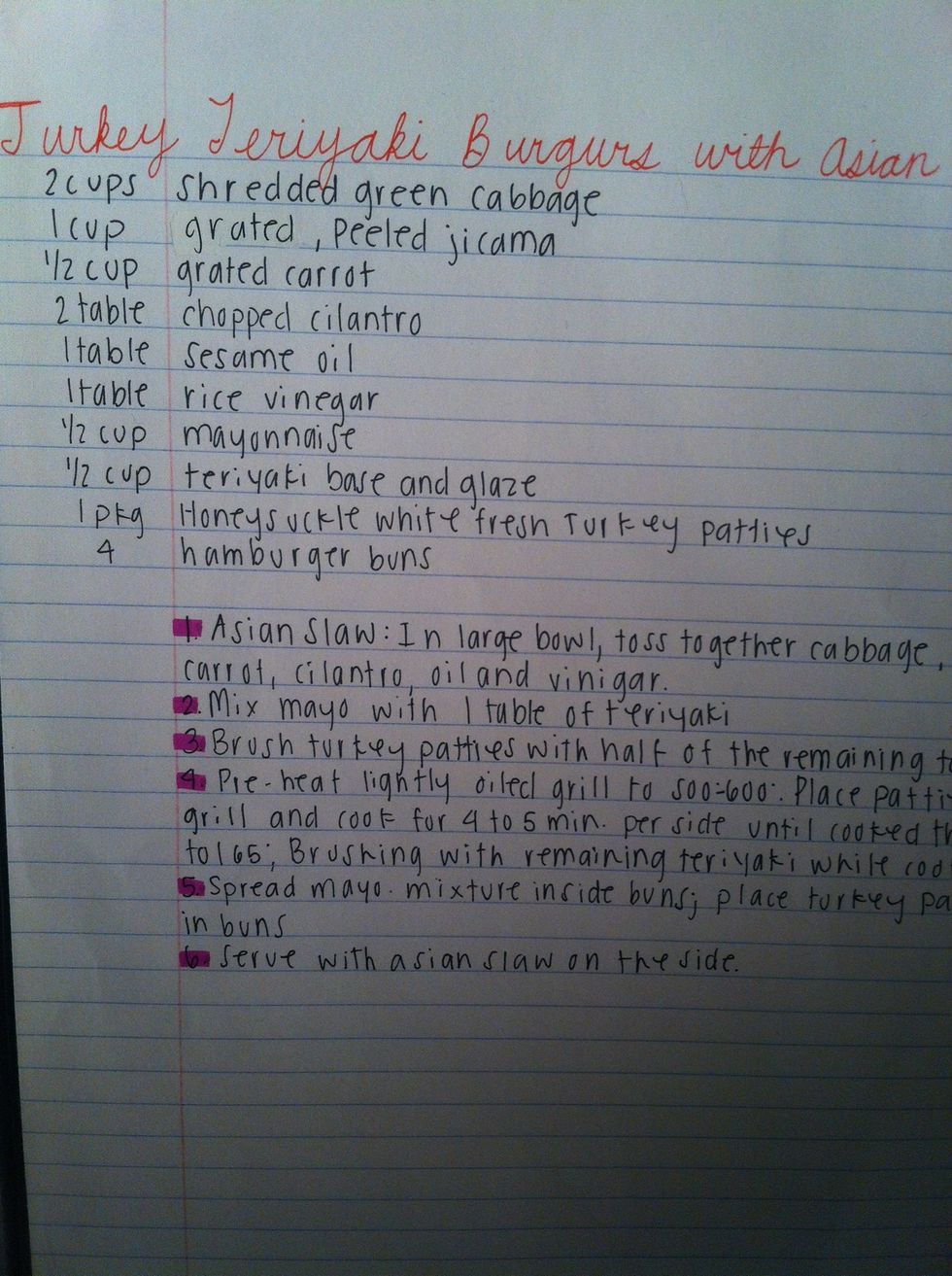 I write the title w/a diff. color. I separated the amount of the ingredient(cups.tsp)with the actual ingredient. And lastly I highlighted the steps so I wouldn't have to skip a line.
When you're done gathering all your pages now you can separate them and categorize your tabs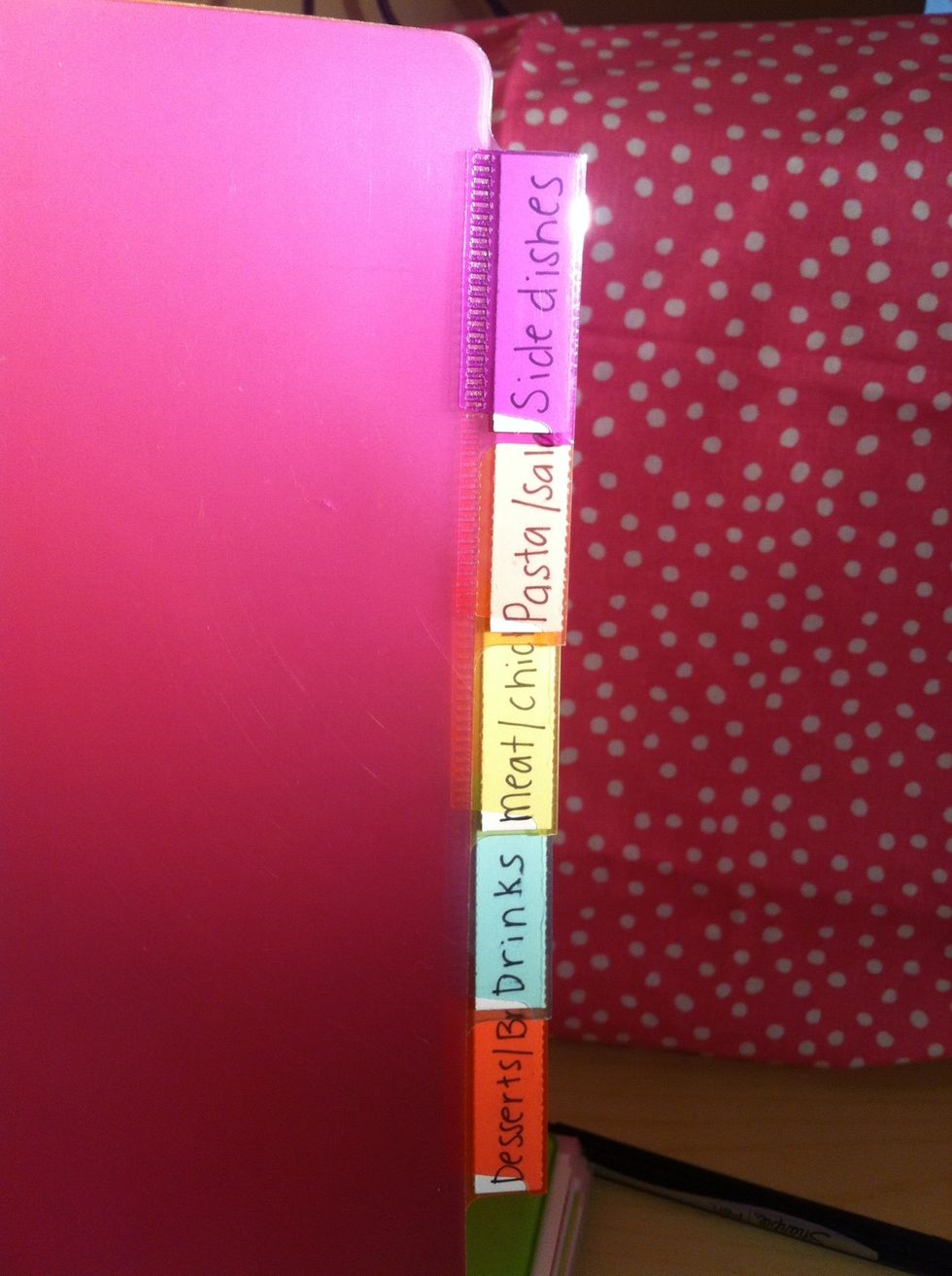 This is what worked for me 😊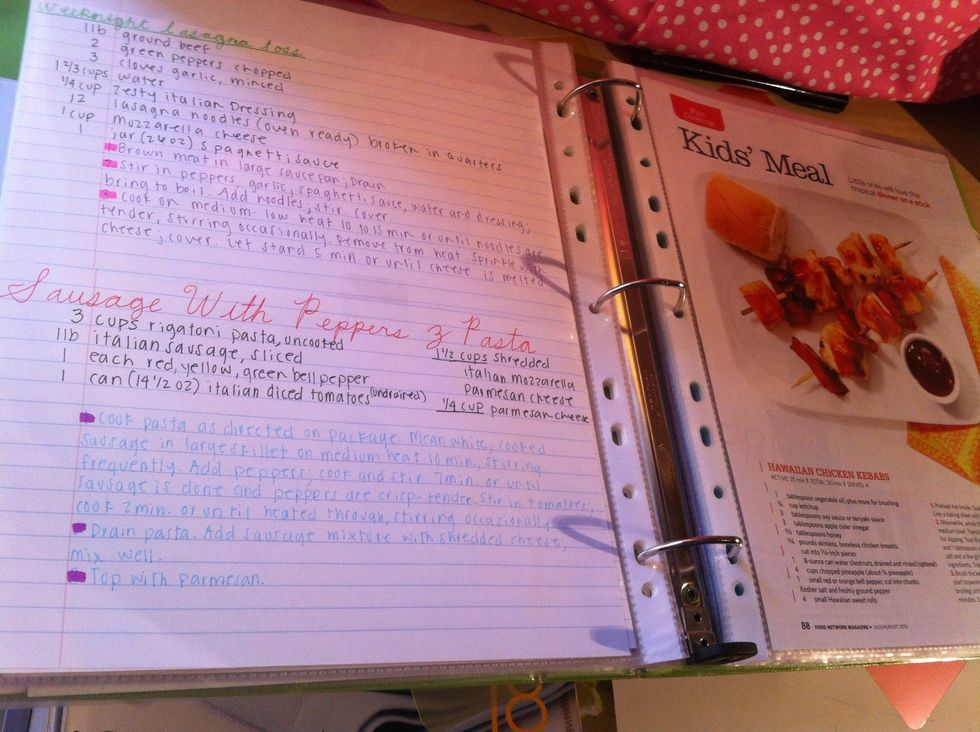 Now all that's left is to put them in the page inserts. Back to back of course. 💡 To save space I put two written recipes together.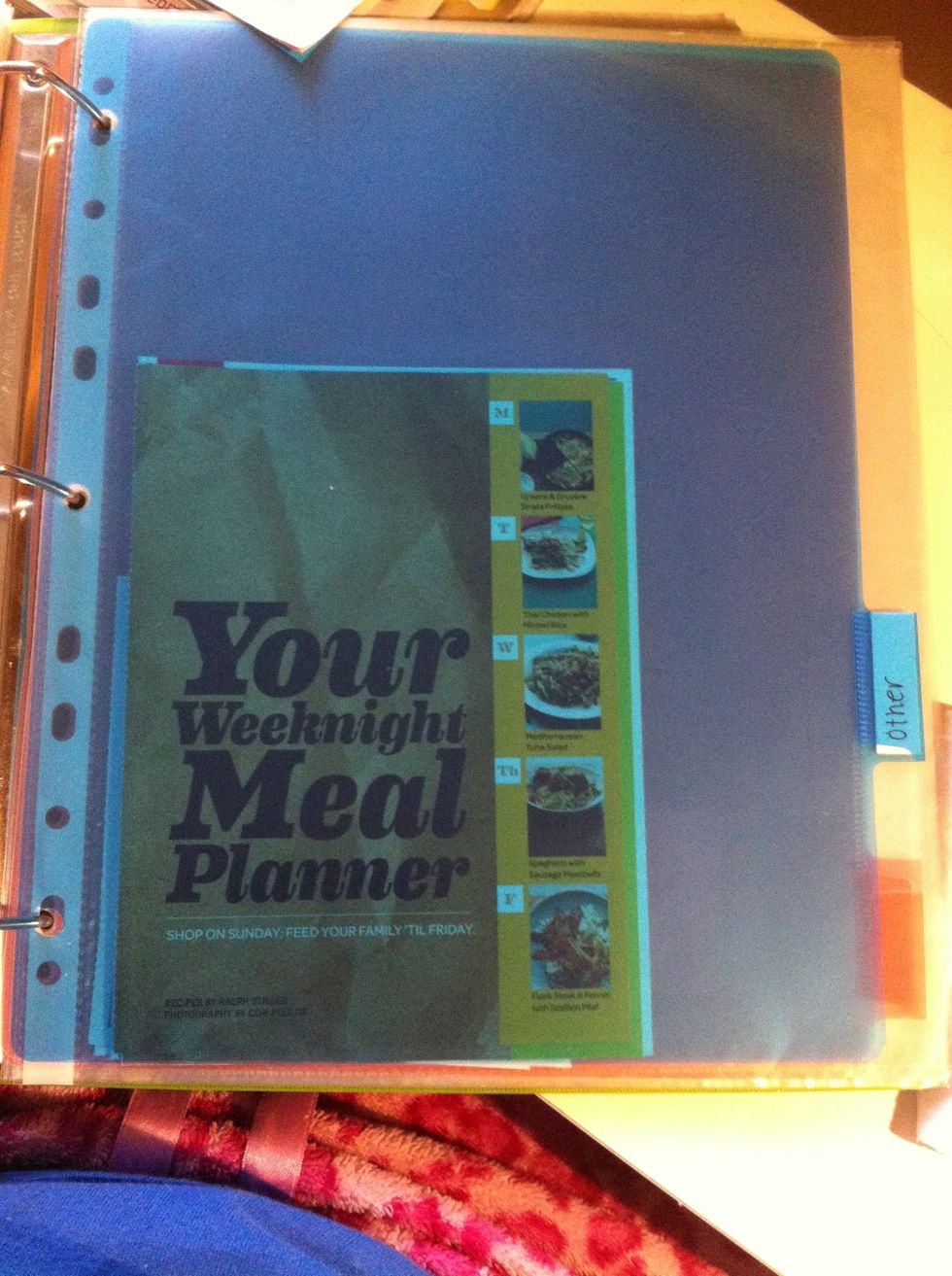 I put a "other" tab for little meal planners I get from my Rachael Ray mag.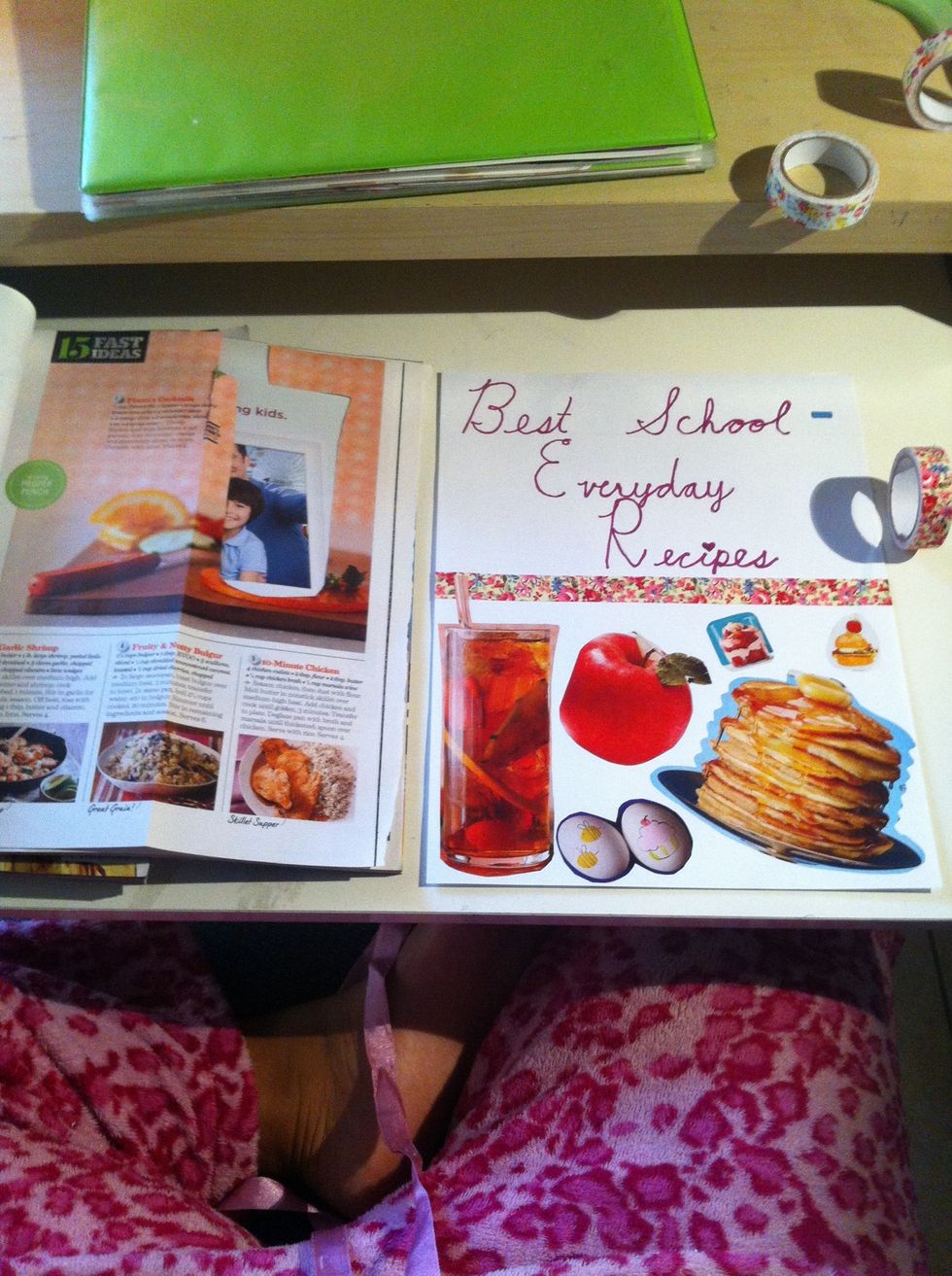 Finally for the cover! BE CREATIVE. I just prefer mine to be simple. I used regular printer paper for the background, fabric tape, and I cut out food pics I liked from the magazines 😊
AND we're done 😍😄😜😝😋
Binder
Dividers
Paper inserts
Cooking magazines
Paper
Markers or colorful pens
Highlighter
Decorating tape
Scissors
Emily Moreno
I'm new to this, I love it ☺ follow me ❤ I'm open to any suggestions and requests. \nInsta: i36359