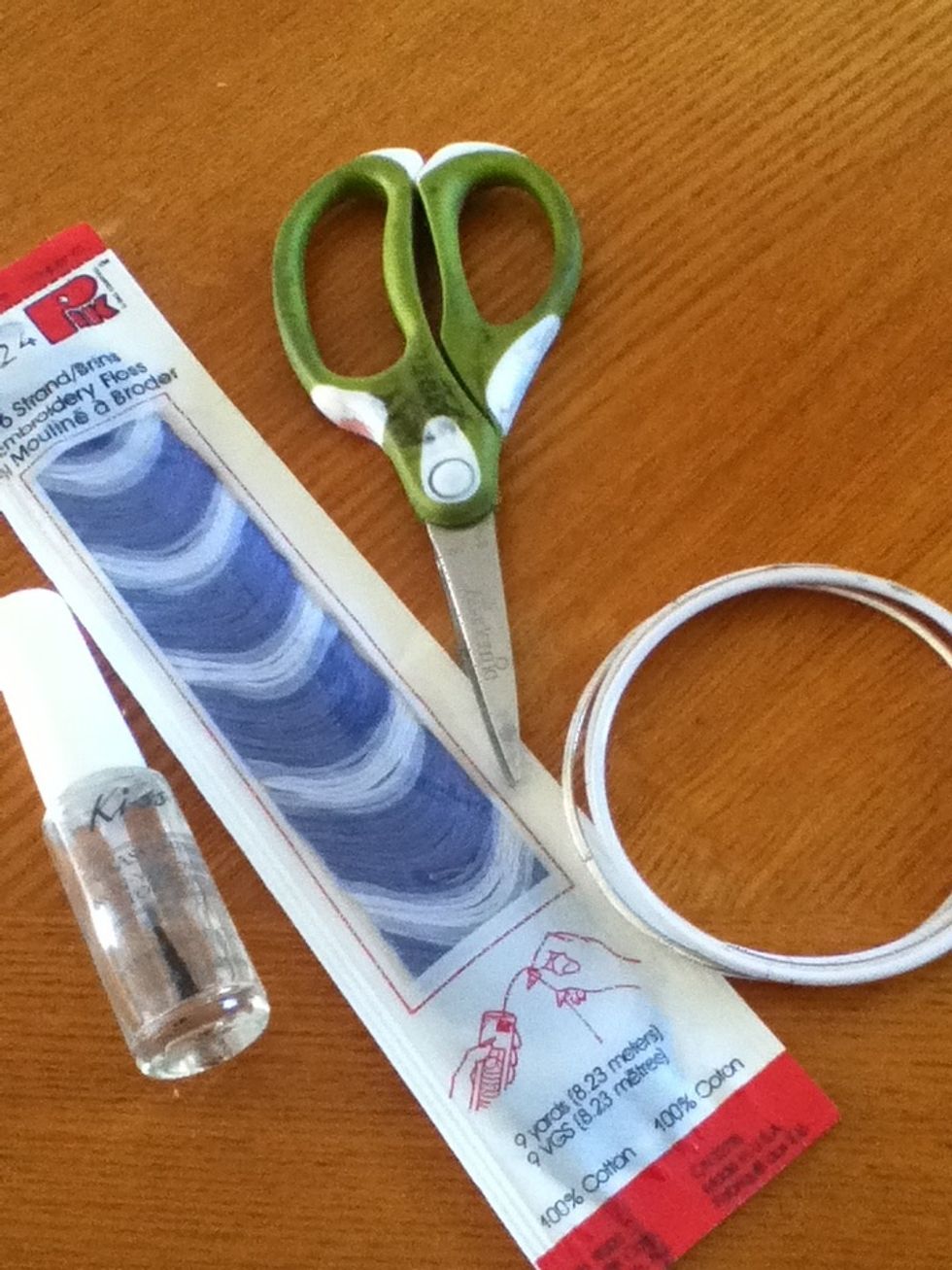 Here is the basic supplies.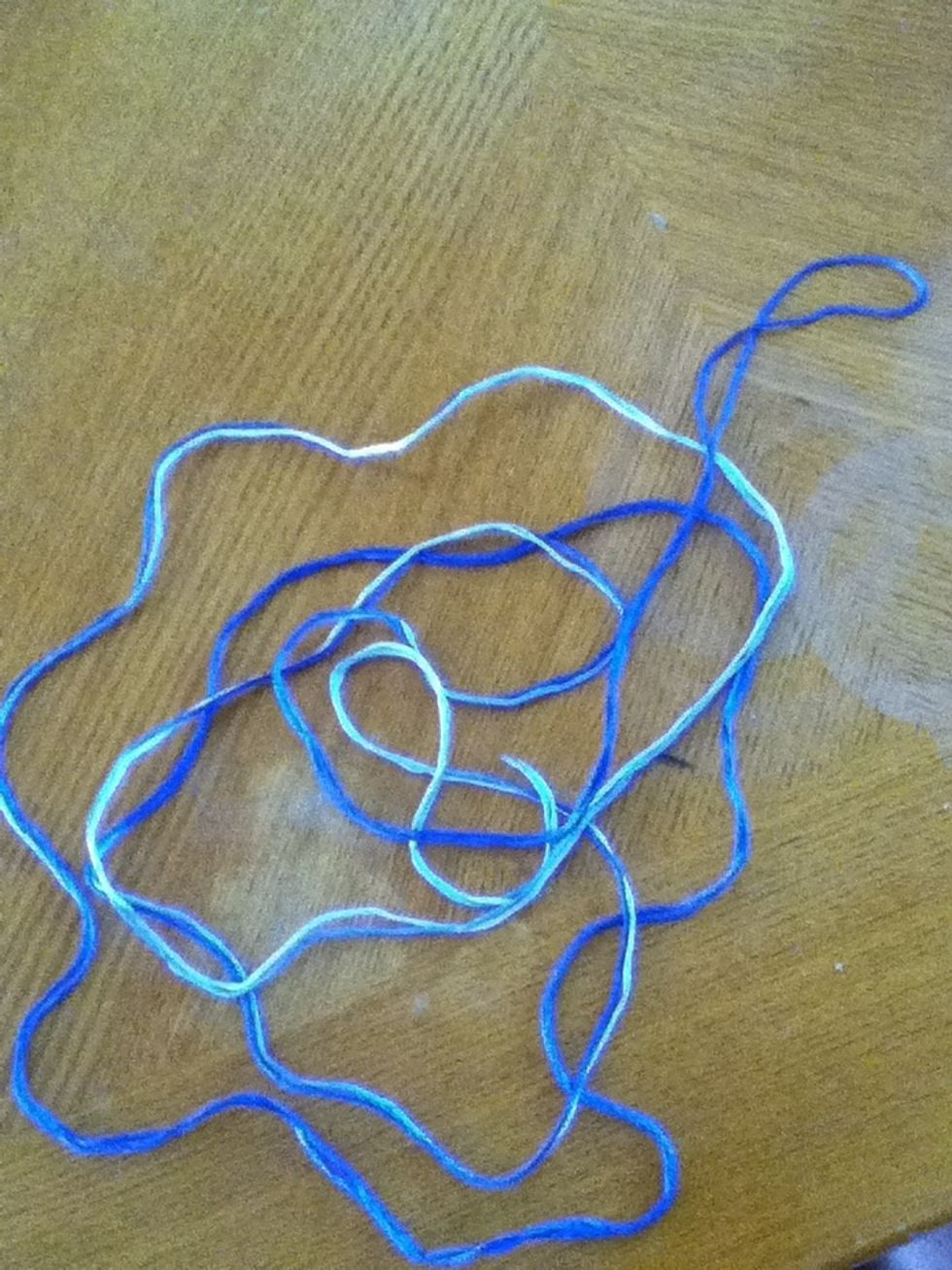 Now fold your string evenly in half and have a loop at the end.
Now take the bangle (metal bracelet) and put it between the two strings at the end and bring it through the loop.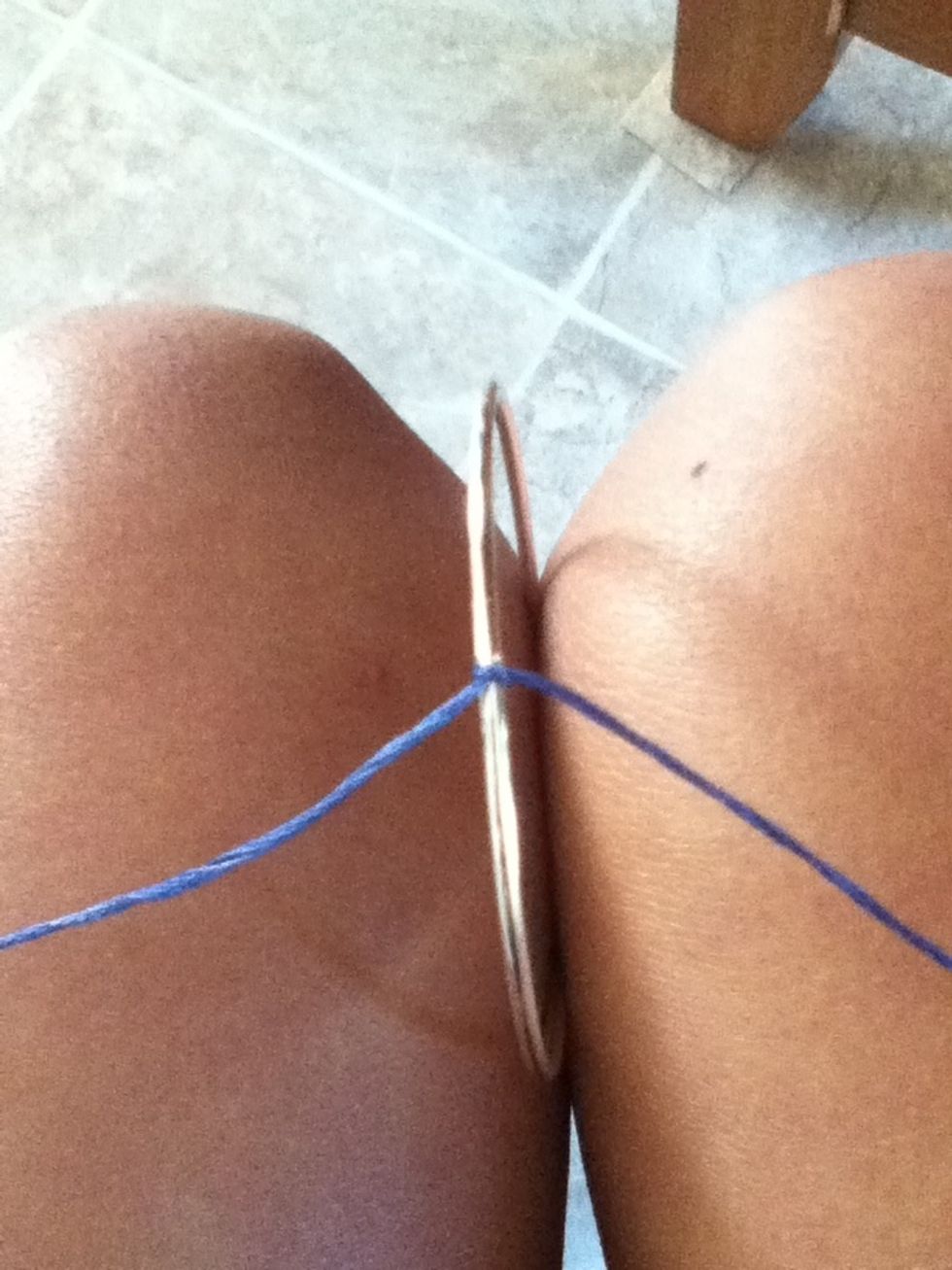 To start the bracelet I put it in between my knees. You know how you start to tie your shoe? Like the very first step? That's what you do! And you pull it very tight!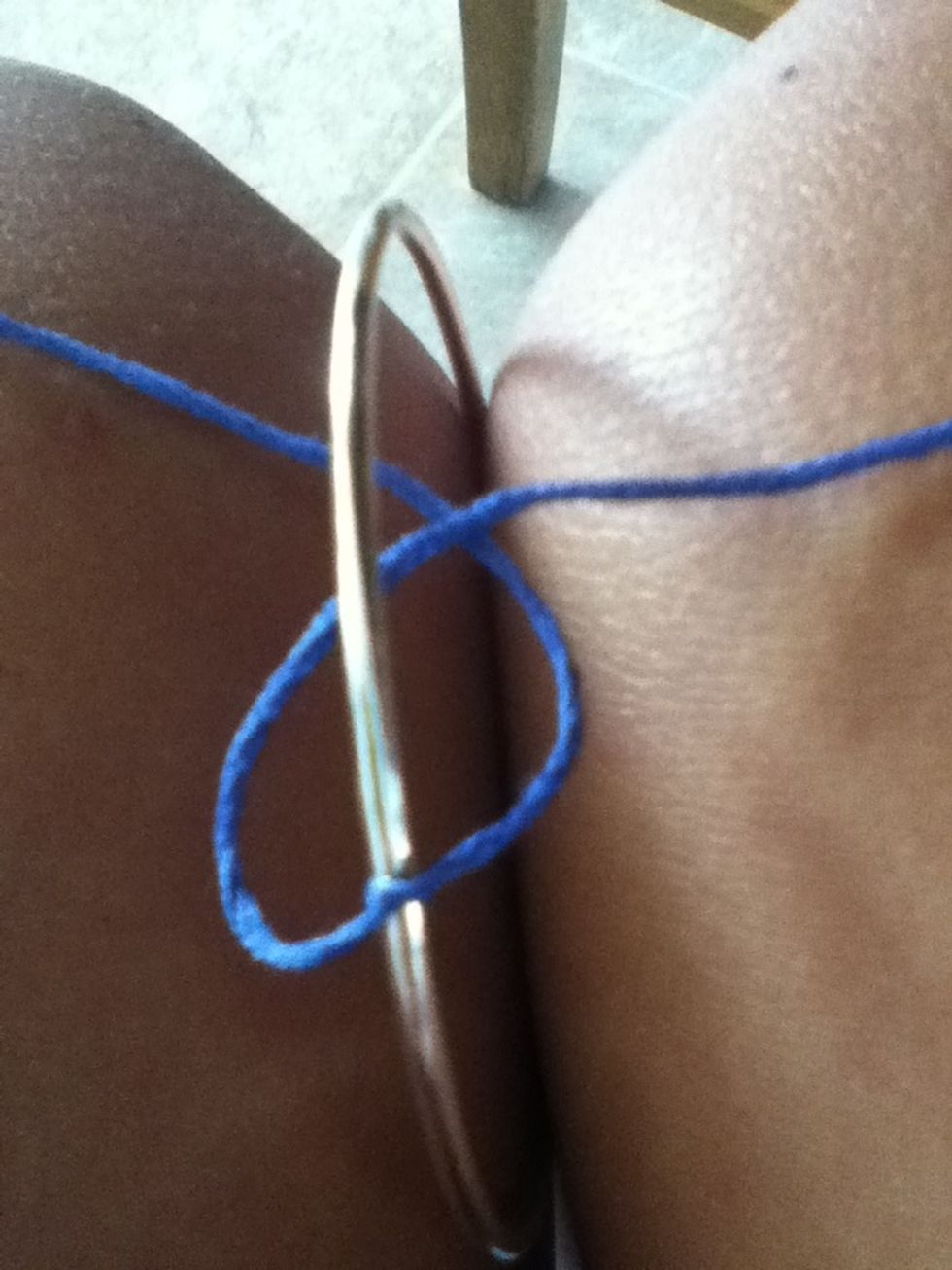 The next thing you gotta do is cris-cross it in the back.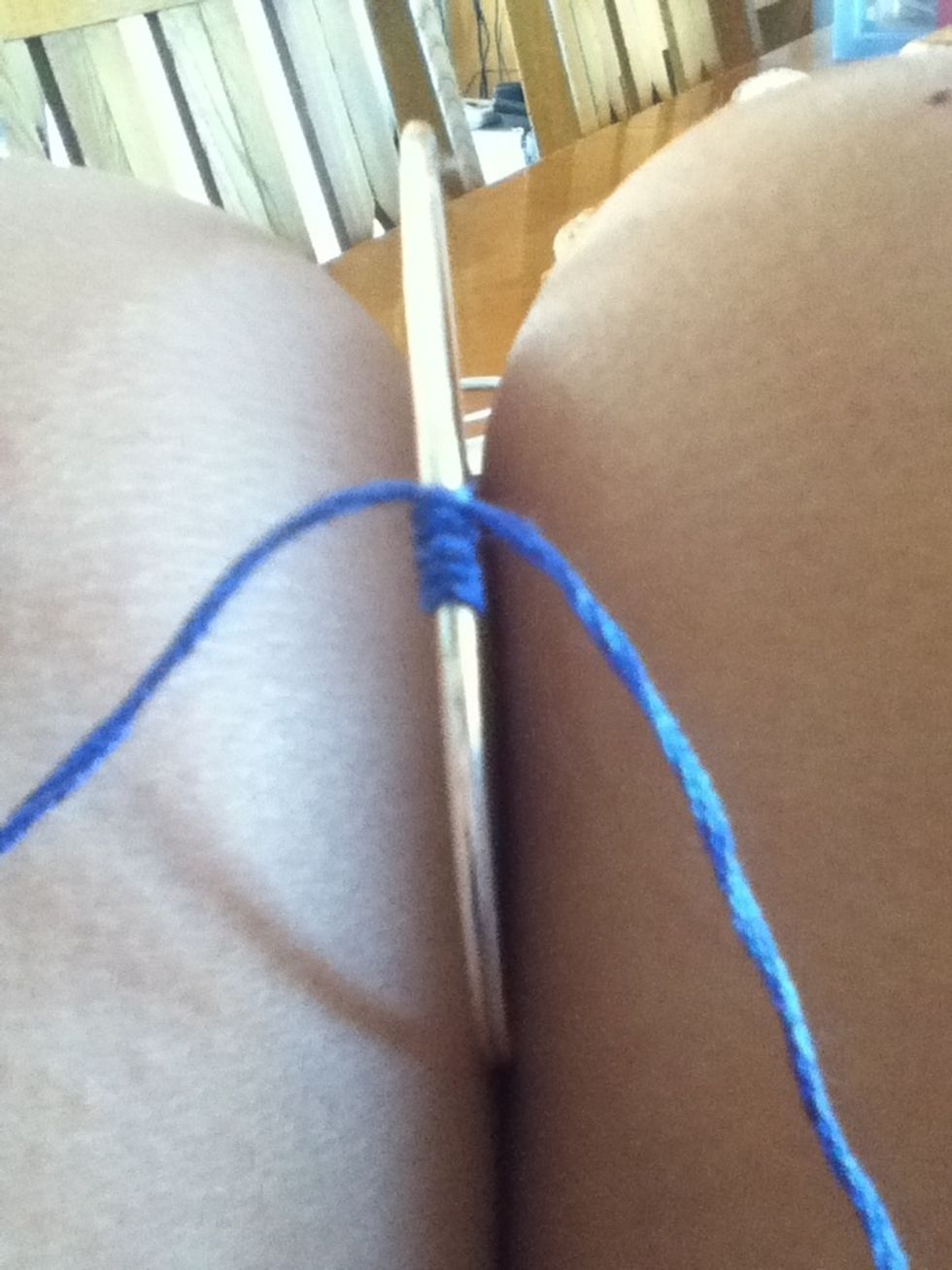 You just keep repeating those steps, after a few of them it should look like the picture above.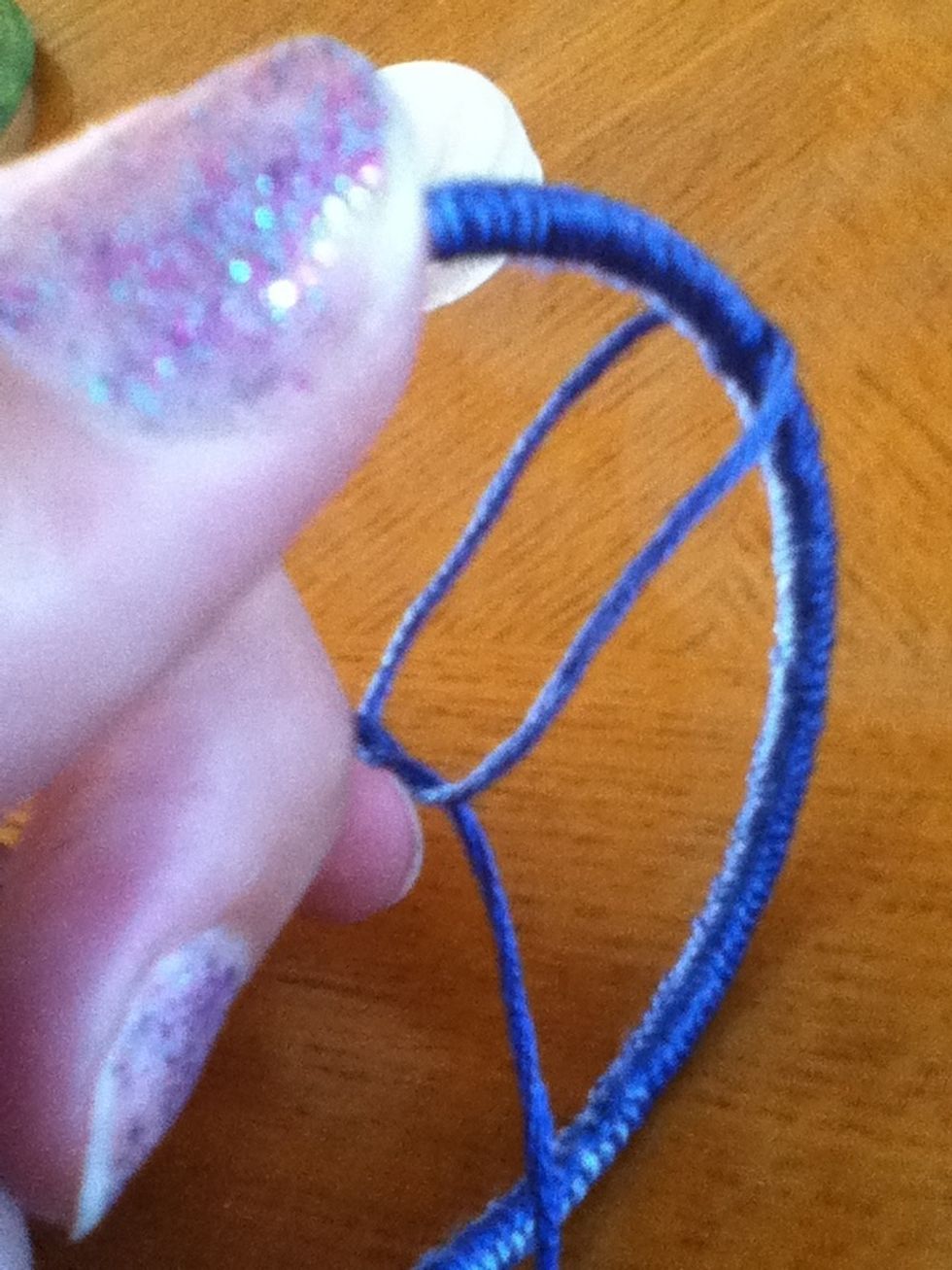 Now once you've come to the end of it you tie a knot on the inside of it.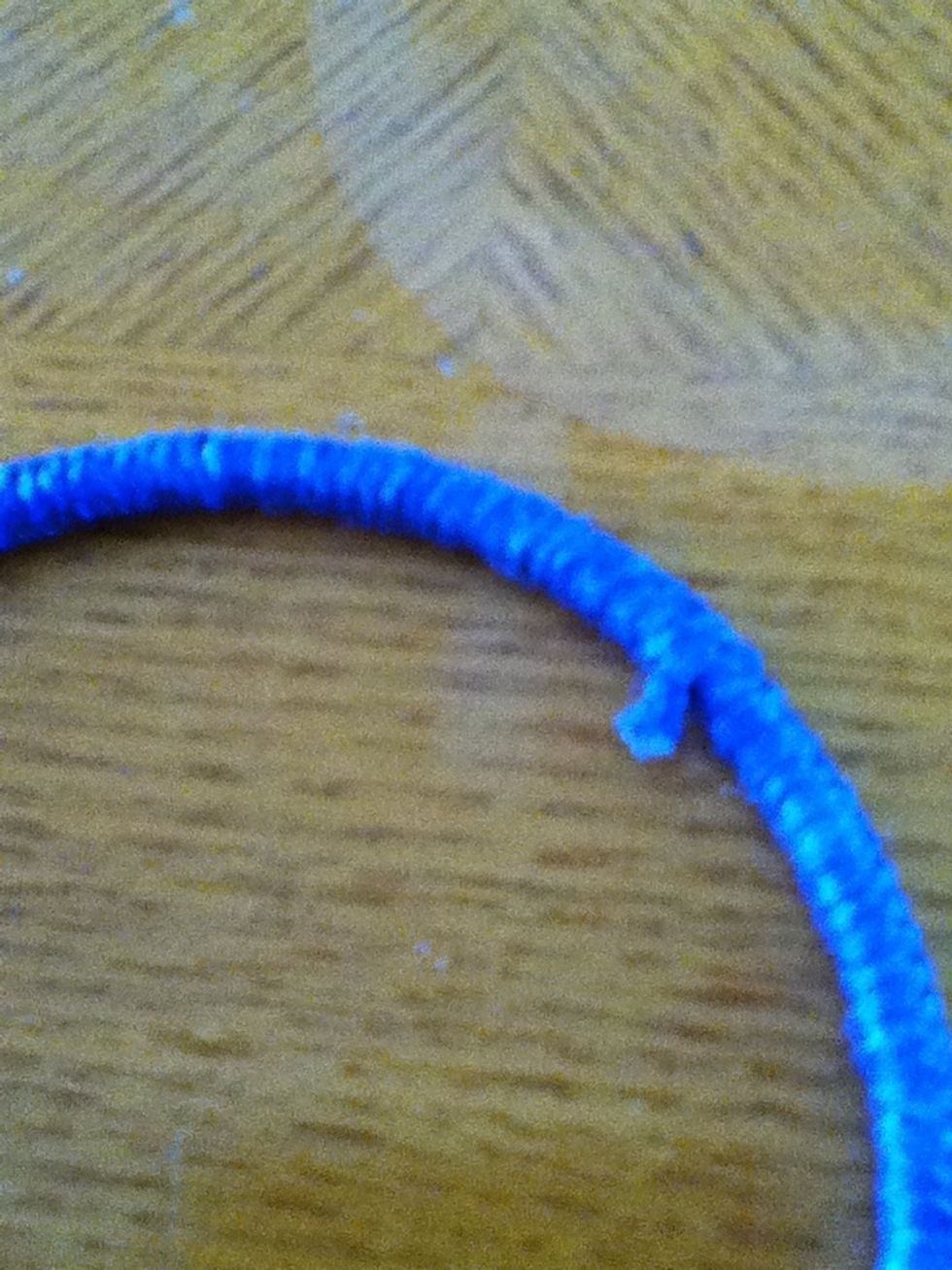 Now you cut as close to the knot as you can.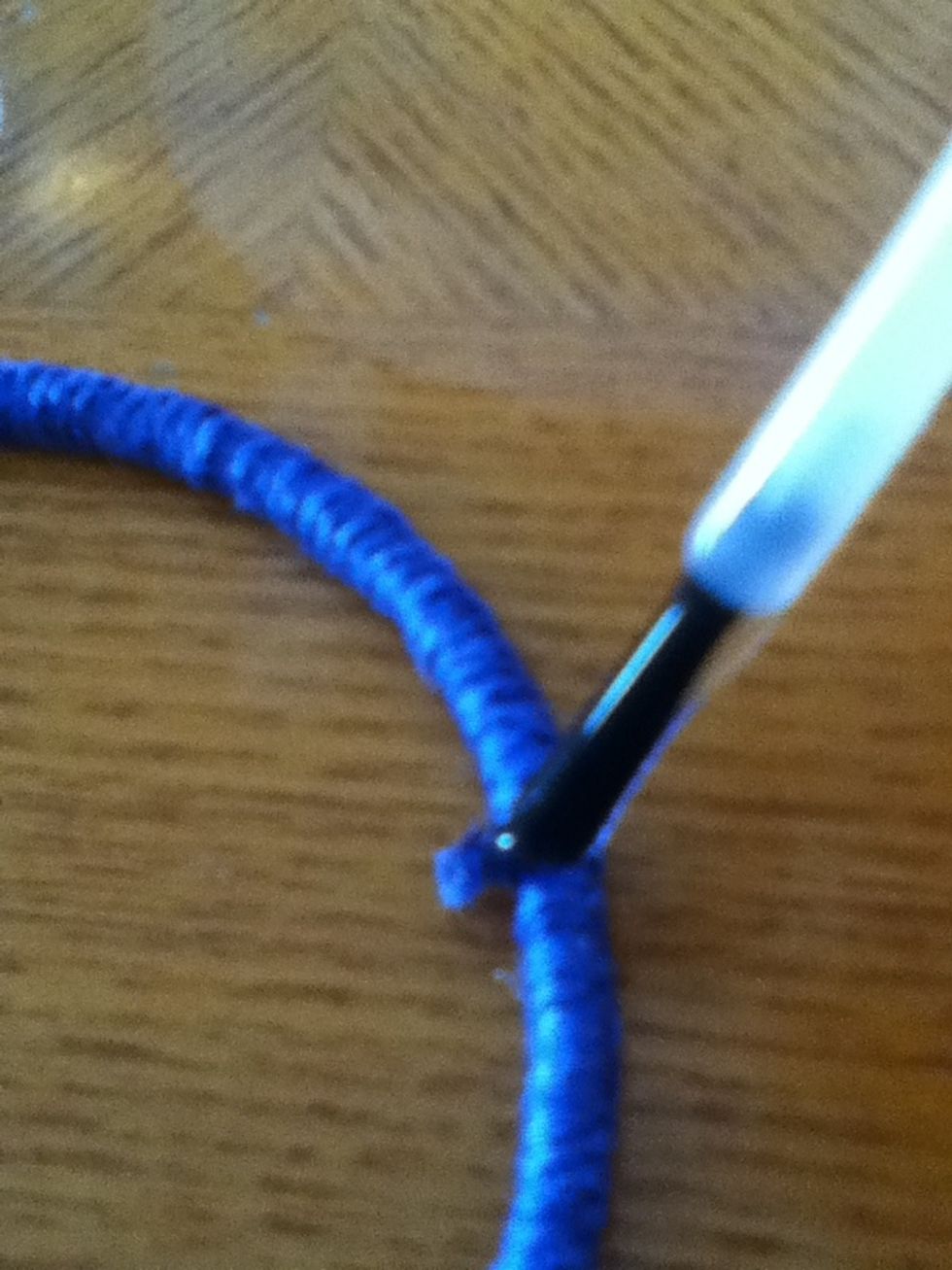 Now you take the clear coat and put the polish all around the knot.and wait for it to dry. You put the polish on to help seal the knot and keep it from coming untied
And there you go you can use different colors and be really creative with it! Hope it works for you guys! Enjoy!:)
Bangle (Metal Bracelet)
Long Amount of String (Any Color
Nail Polish (Preferably Top Coat)
Scissors