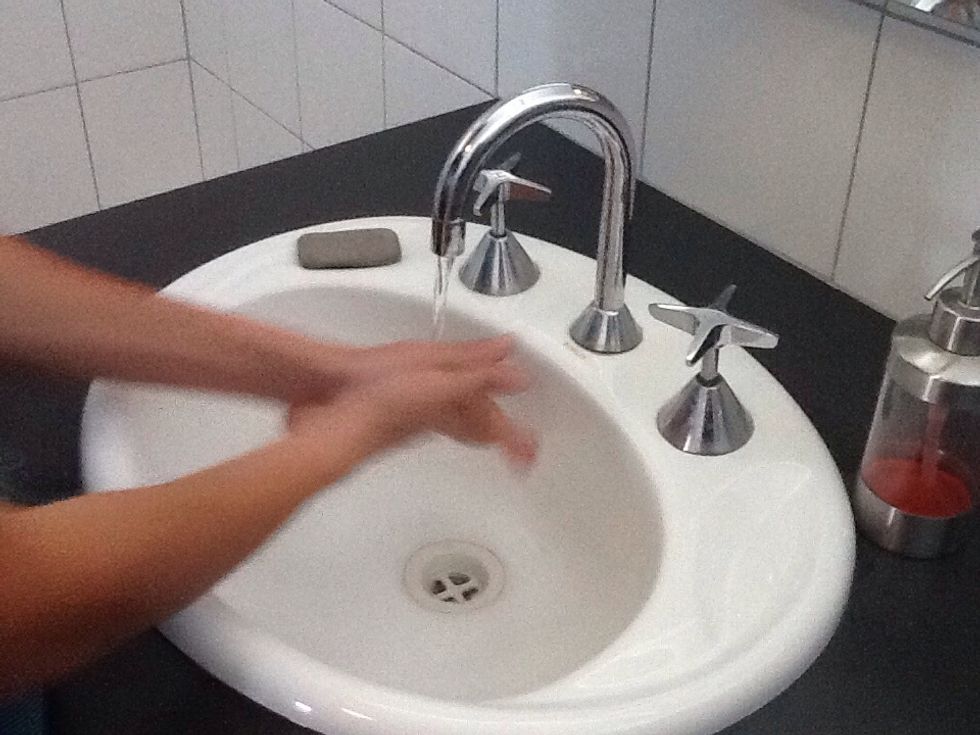 Before you make your Amazing pizza be sure to wash your hands! Then grab a medium size pot and put a drop of olive oil in in and put on low-medium heat.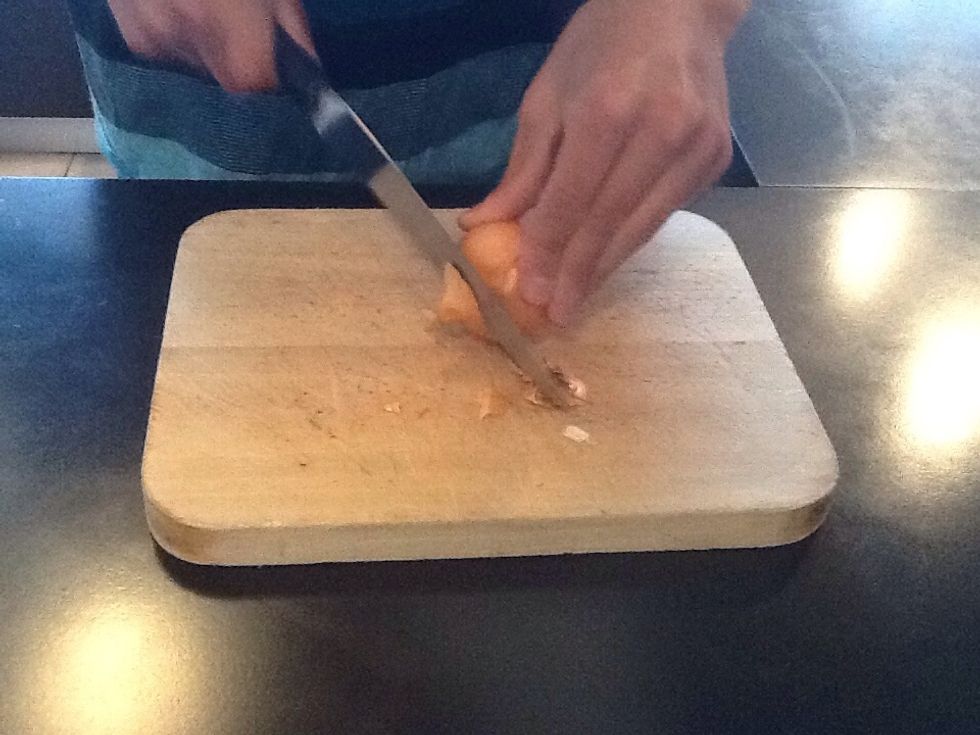 Grab your onion and peel the skin off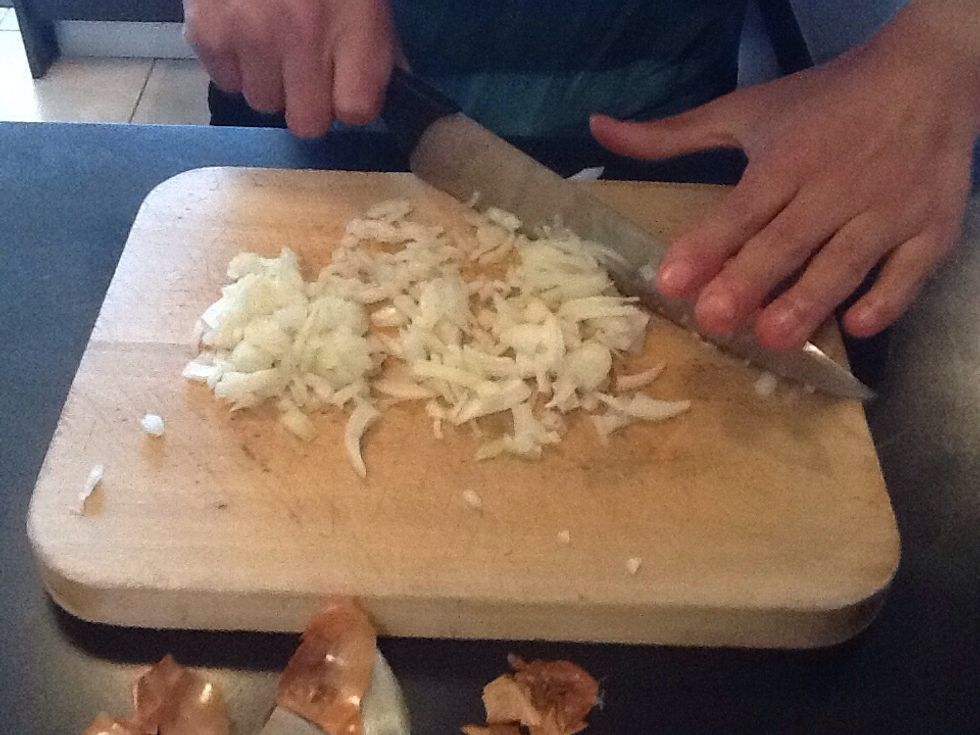 Then dice it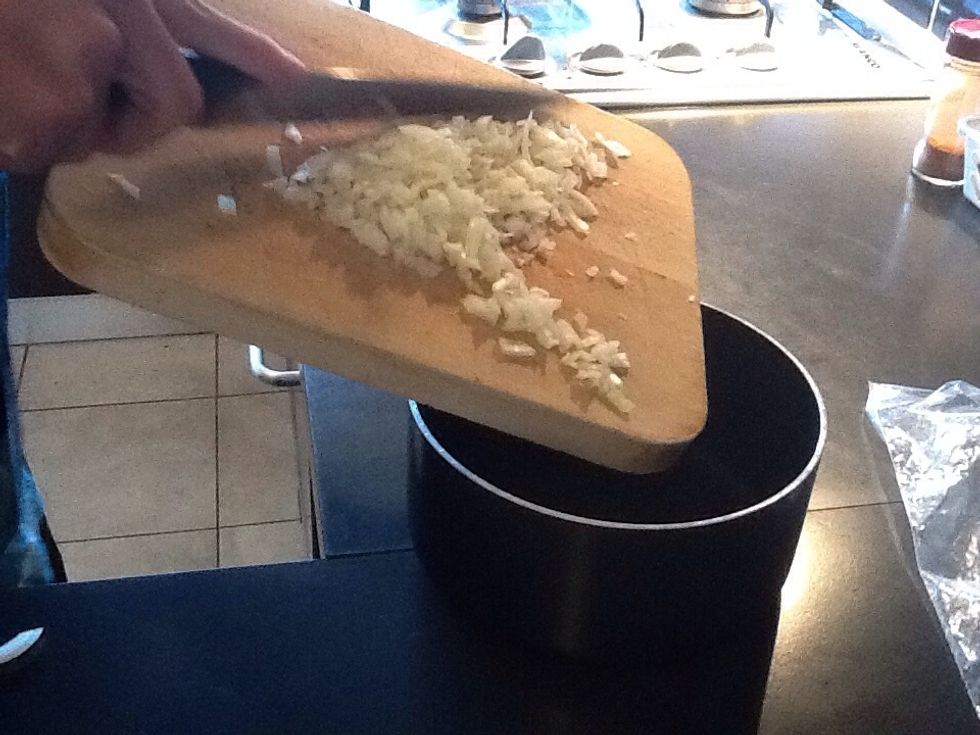 Pour the onion in the pot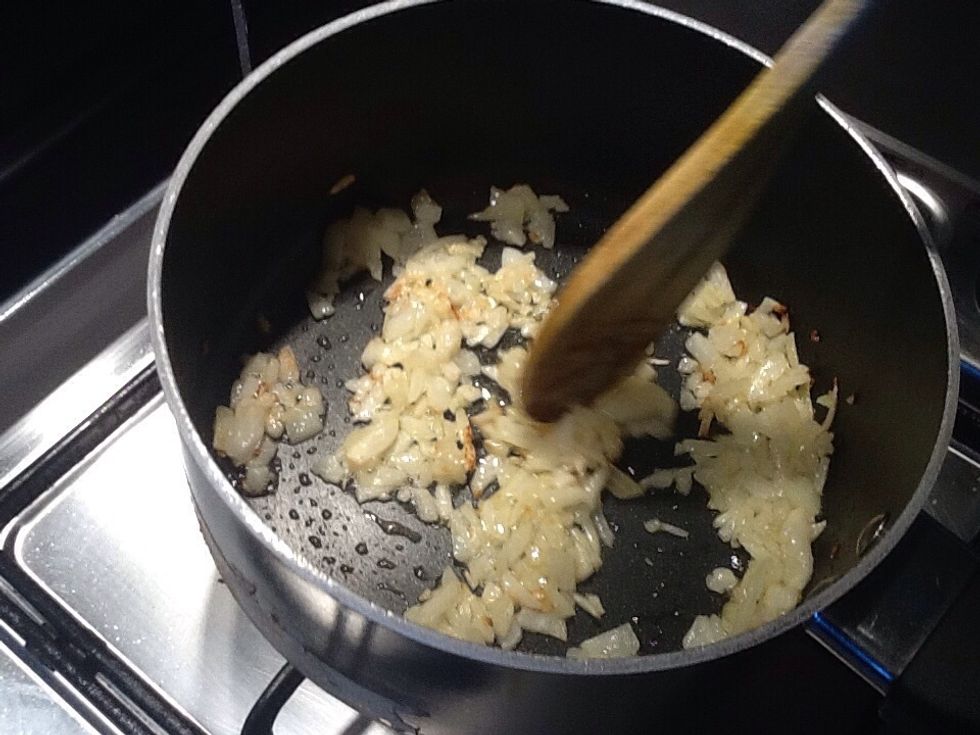 Stir and wait until the onion is nicely caramelised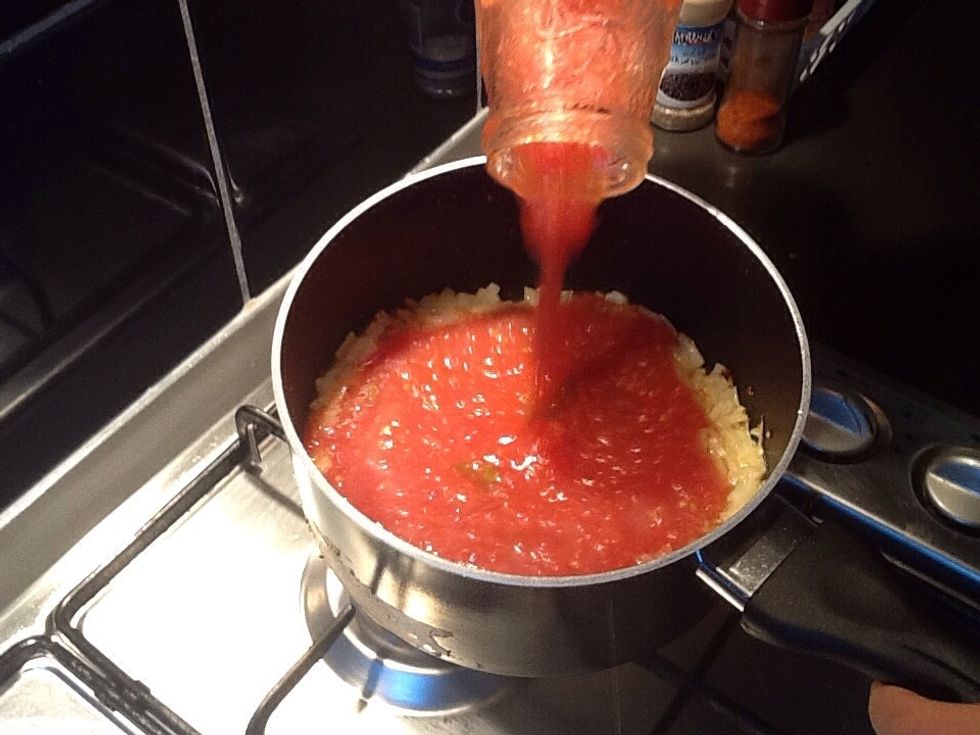 Then pour your Passata Sauce into the pot and sprinkle some salt.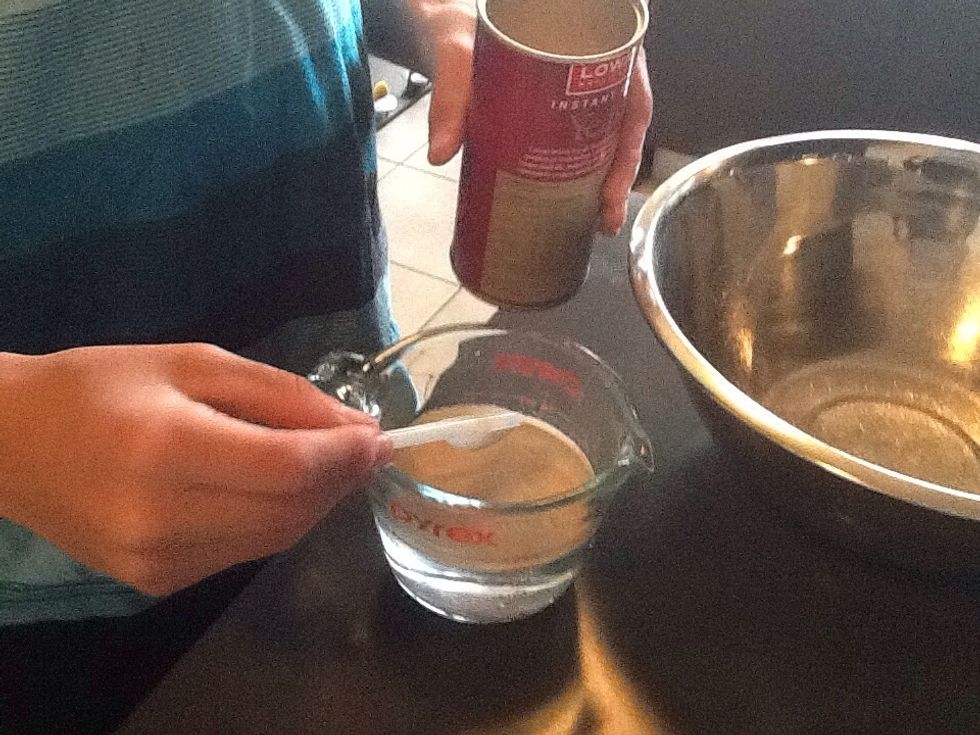 Pour 3/4 cups of water in a bowl/jug then pour the two teaspoons of dry yeast into the jug with a teaspoon of caster sugar and a pinch of salt.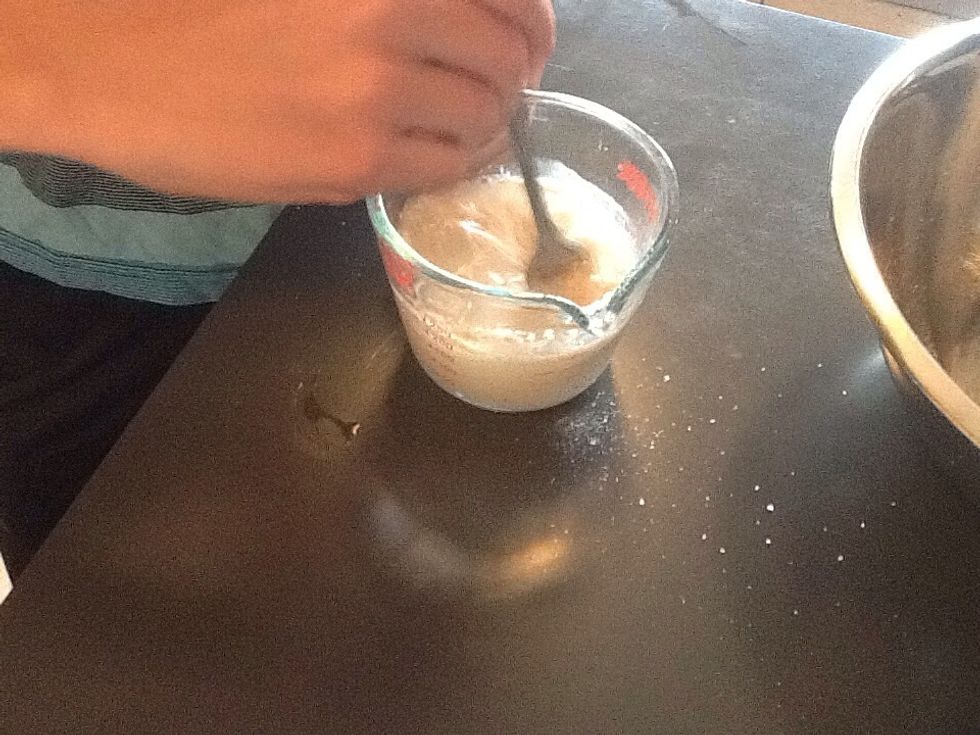 Stir/whisk the yeast and water mixture
Wrap some gladwrap over it and keep it in a warm place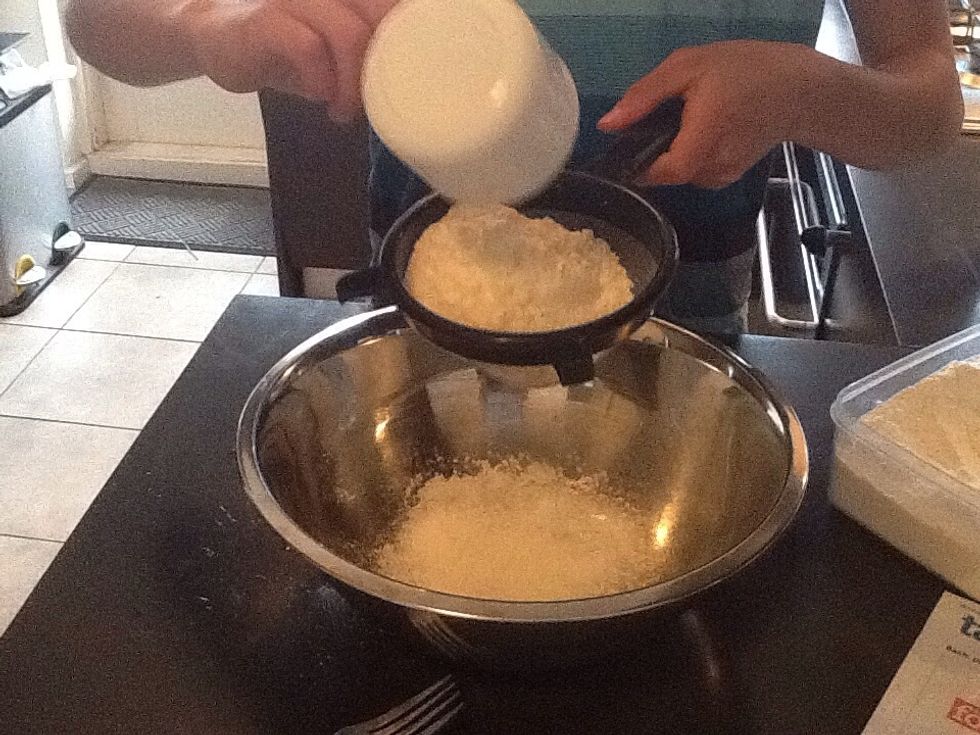 Sift 2 cups of flour into a large bowl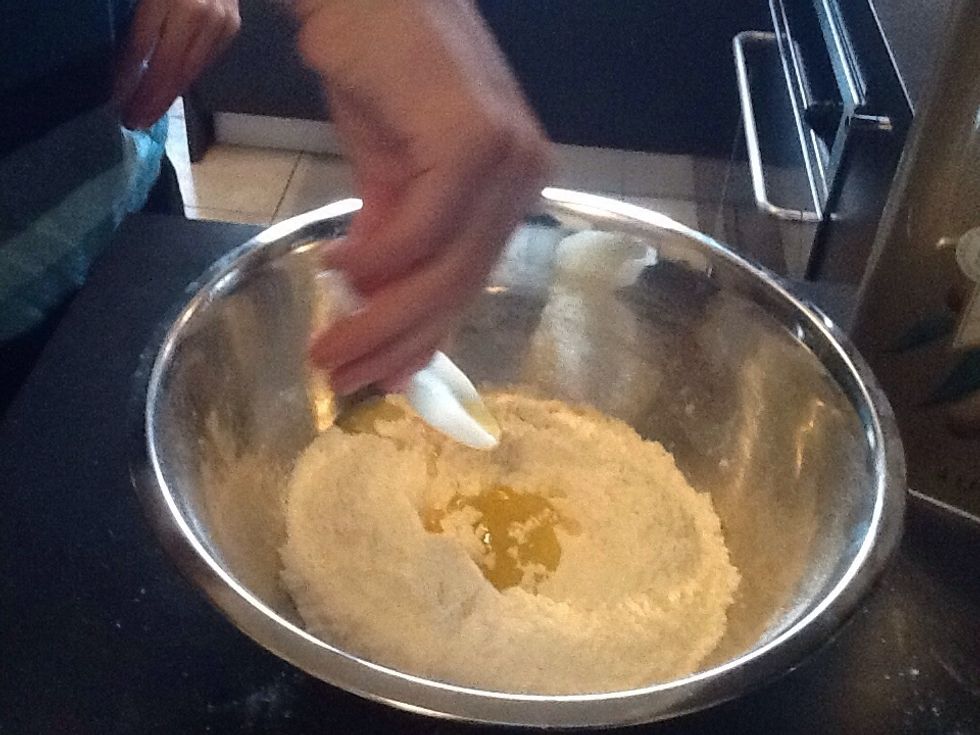 Then pour two tablespoons of olive oil in the bowl. And remember to check on the sauce, just stir it a few times every 10mins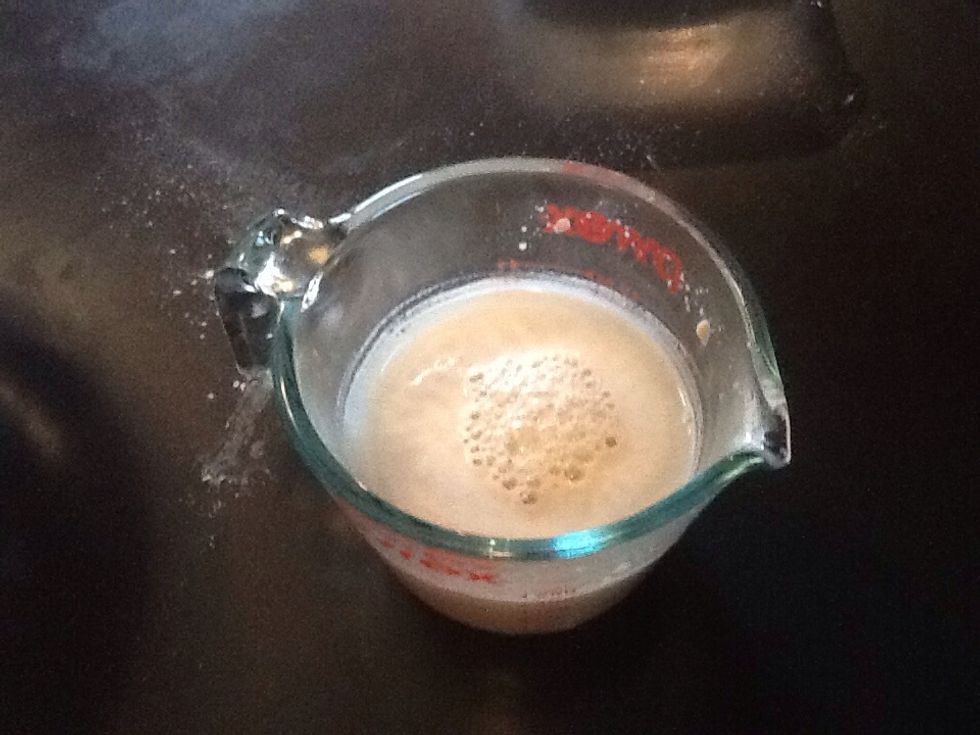 After about 15min your yeast mixture should look like this (frofy) if it's not then just wait a bit more but if it does look like this then move onto the next step 👍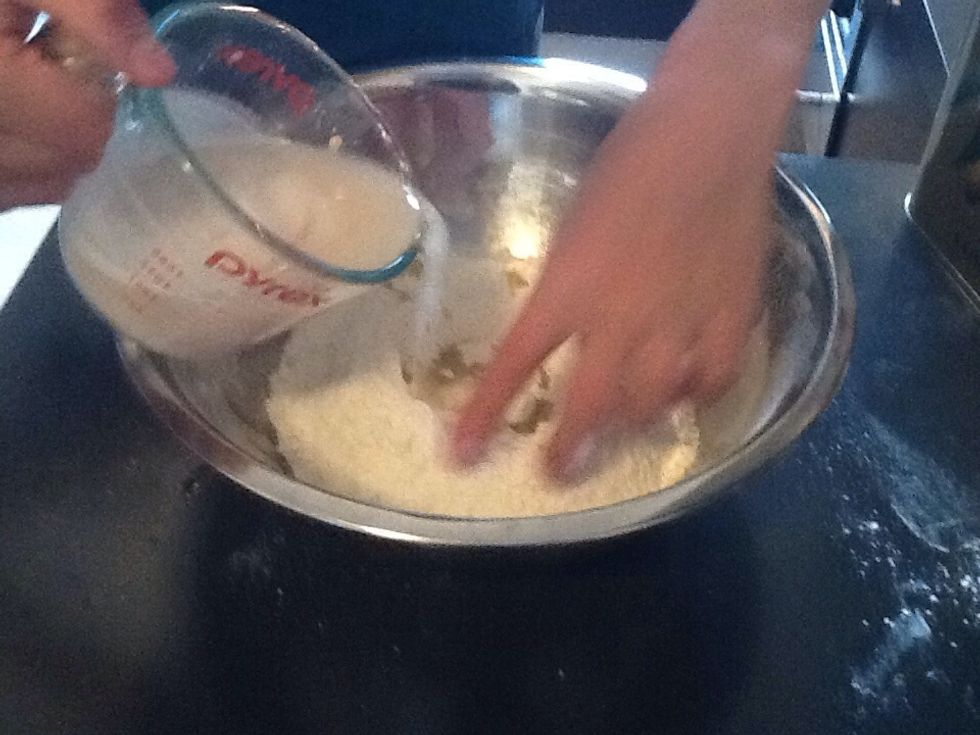 Make a crater like hole in your flour mixture like so, and pour the yeast mixture in the hole but slowly and as you do so, with your free hand, mix the flour, yeast and oil around.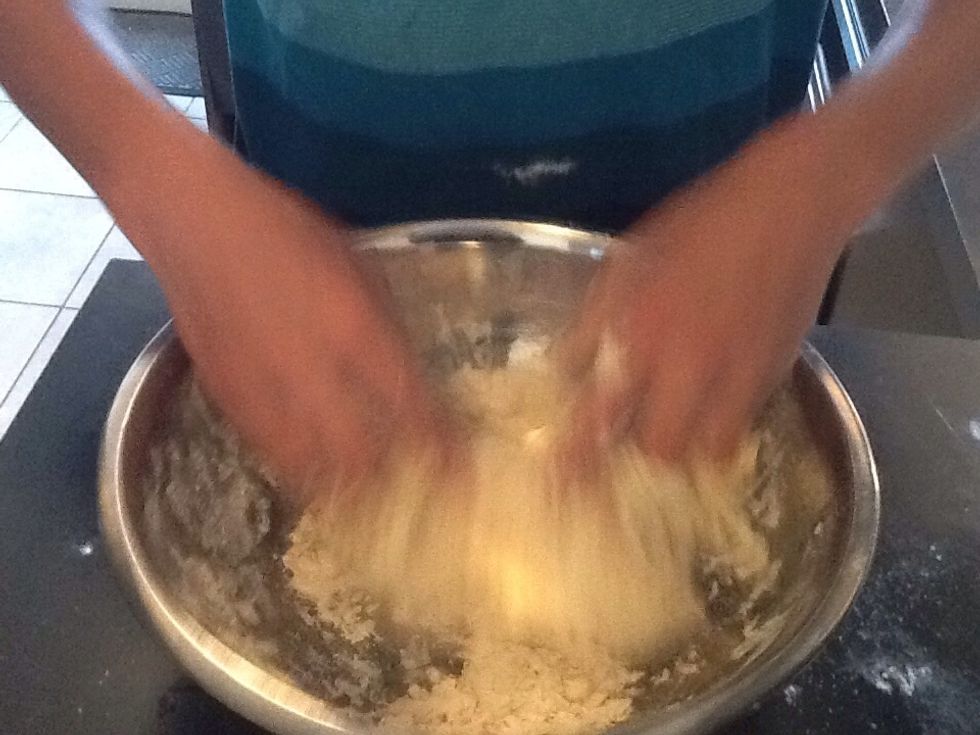 Once you've done that start mixing and mashing the dough up with your hands and try to get it as stuck together as you can. It will feel sticky and hard to do at first but you'll get the hang of it ;)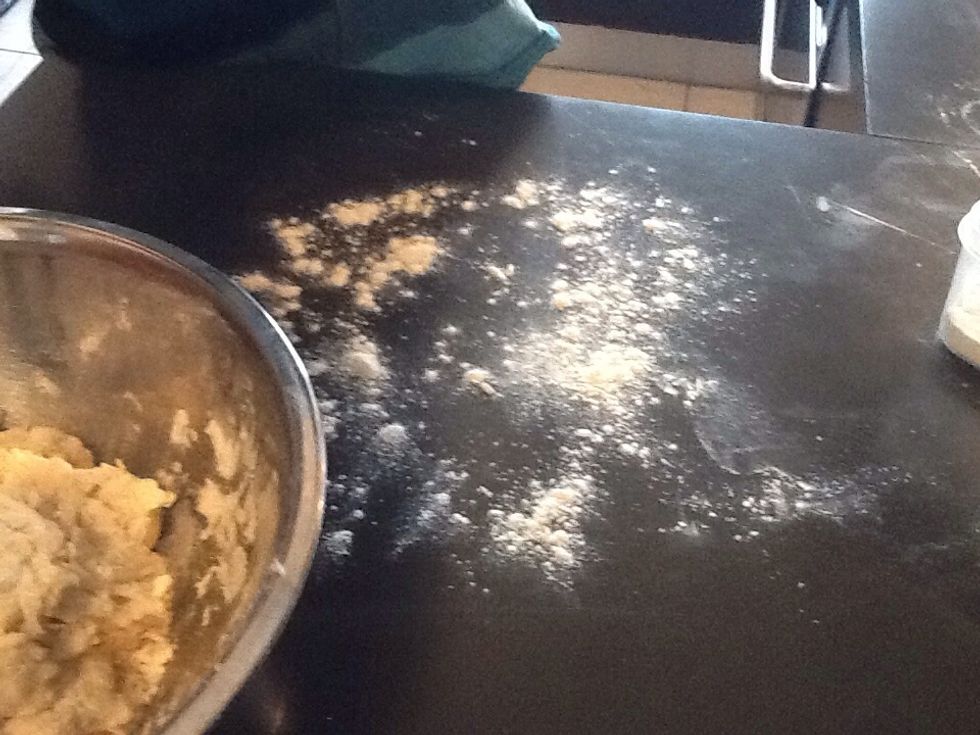 Once you've got it as stuck together as you can, make sure you clean a kitchen bench well and sprinkle some flour over it.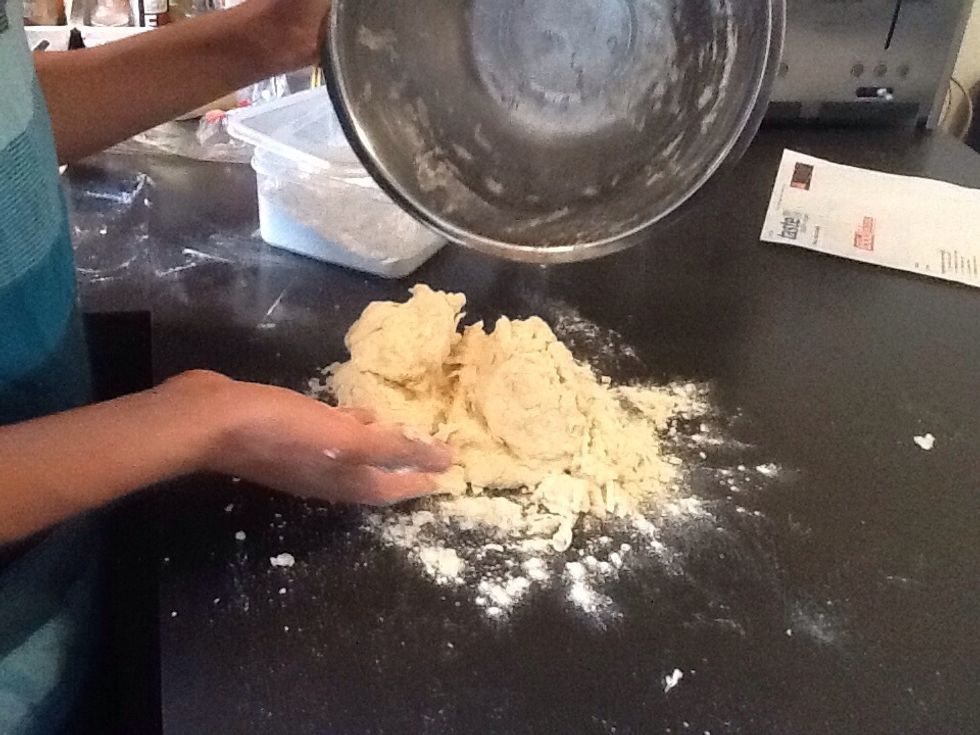 Plop the sticky dough on top and start to knead it. It will crumble at times and fall loose but just keep going at it and eventually it will come together nicely. Don't forget that sauce!
If you feel it needs a bit more flour then feel free to sprinkle some more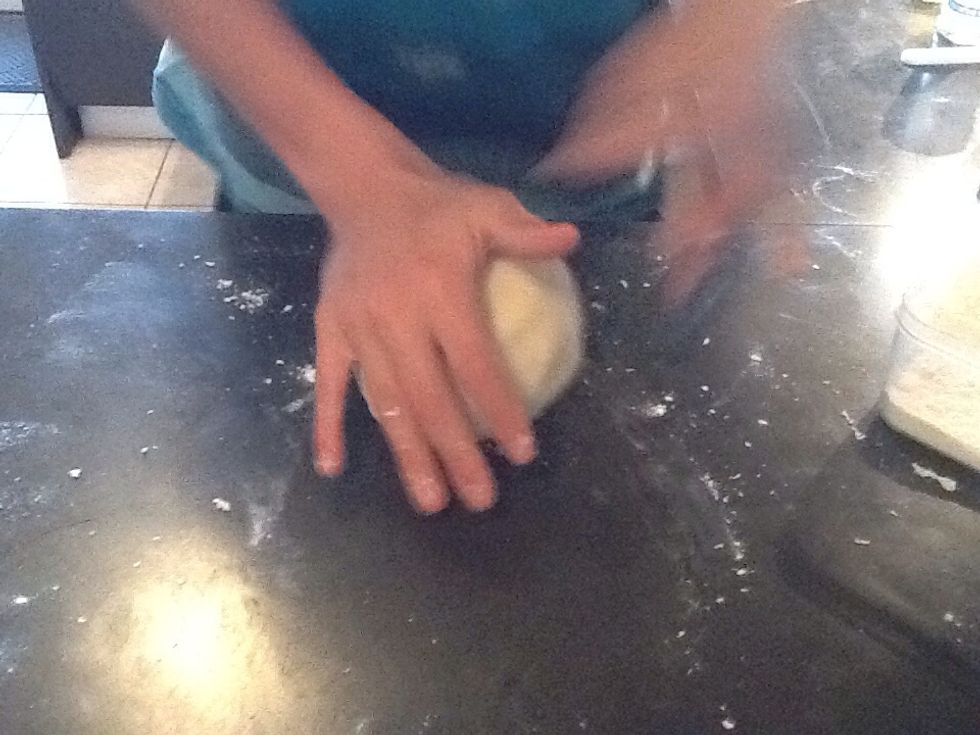 Knead and knead for about 7-10mins then try to make a sphere/ball shape with the dough like so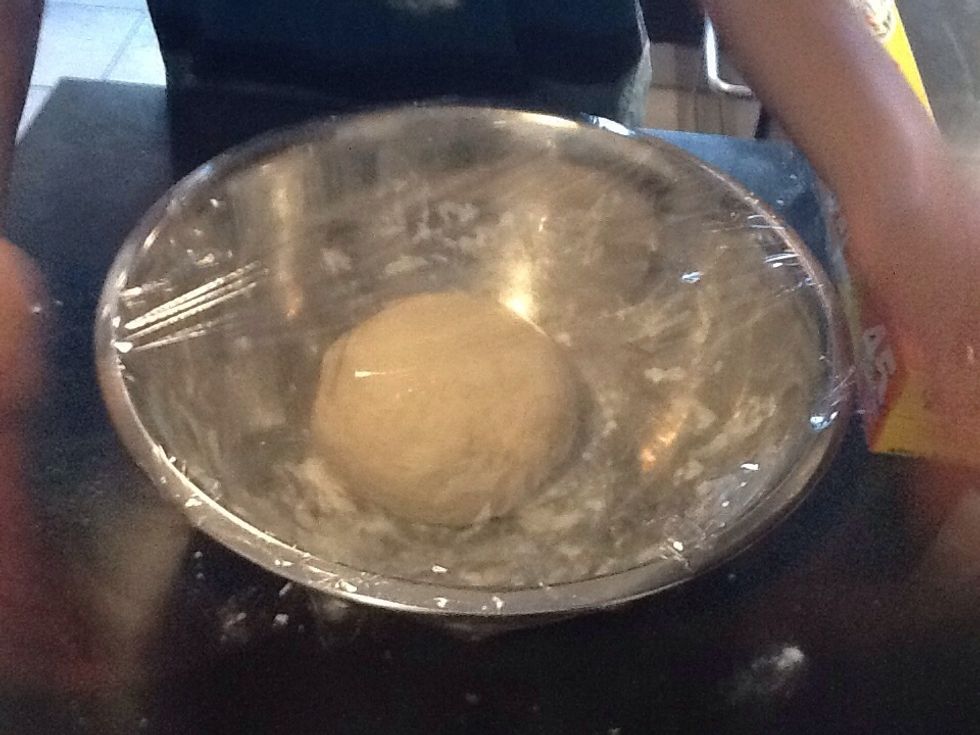 Then once you've done that place the dough into the bowl again and wrap some glad wrap around it and put it in anywhere where it's warm (a warm oven is ideal)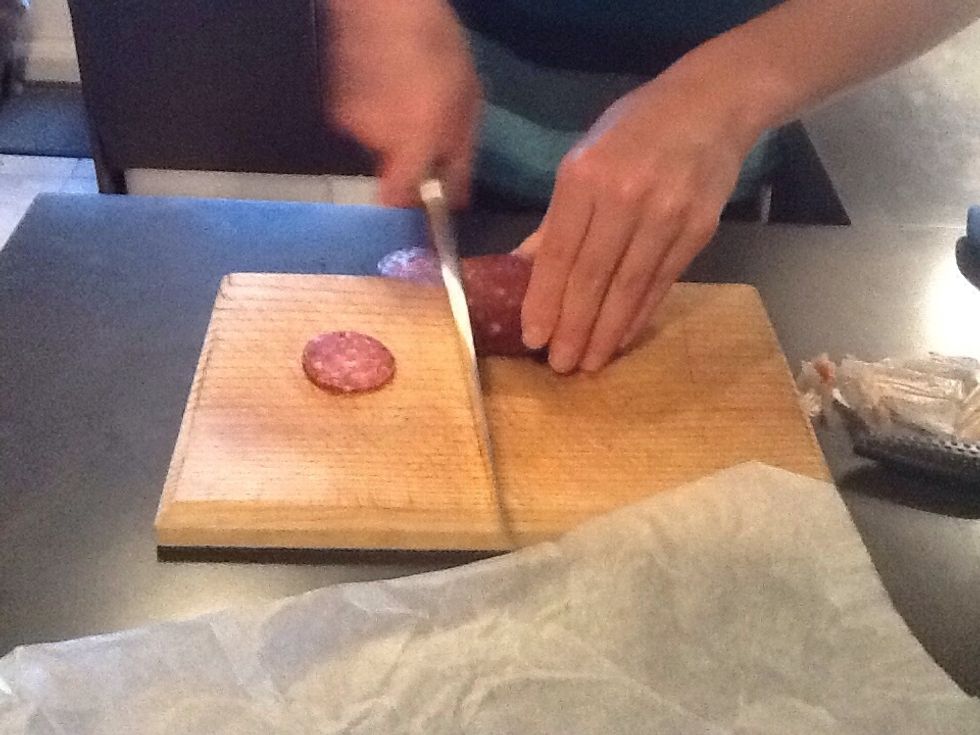 Now this is the more interesting part! Choose what you want to put on your pizza. If your a vegetarian then obviously your not going to put salami on your pizza so the toppings are really up to you :)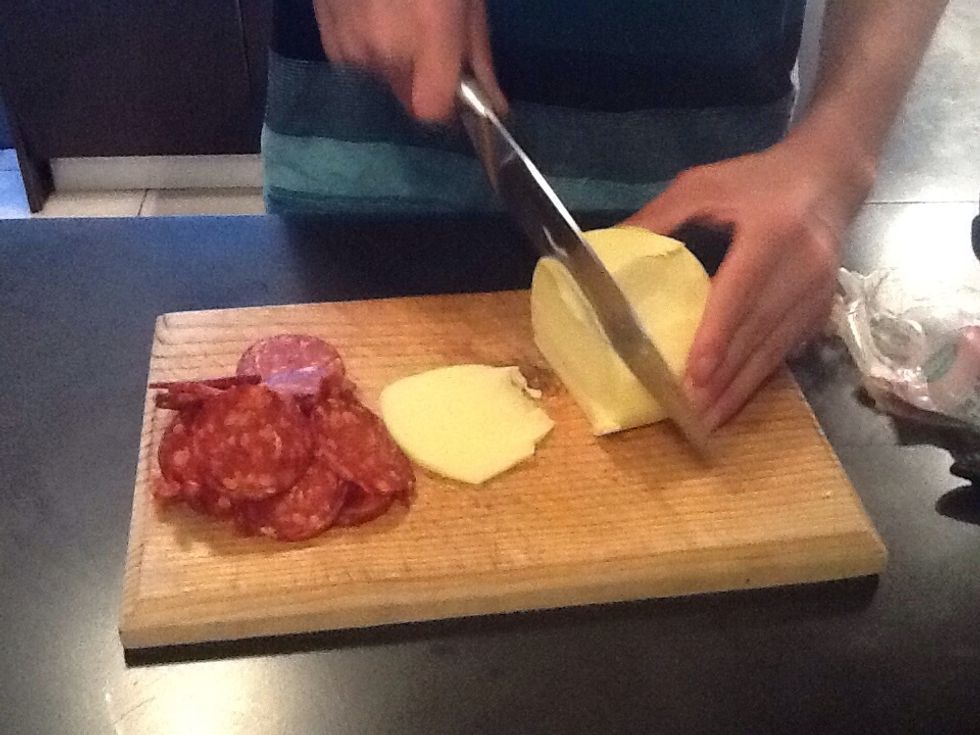 Now with the cheese don't you even think about putting tasty cheese on the pizza or you'll upset the Pizza God! :P Use Mozzarella cheese and cut it thinly.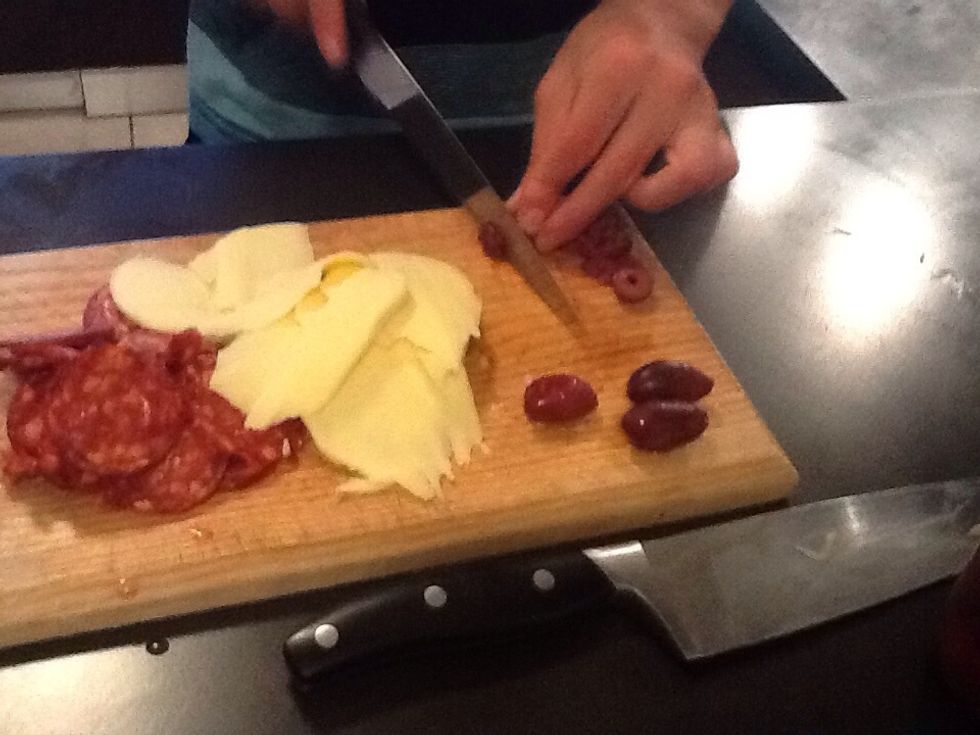 If you want to use olives on you pizza then either make sure they're pitted or take the pips out yourself. Then cut the olives like so- on the side.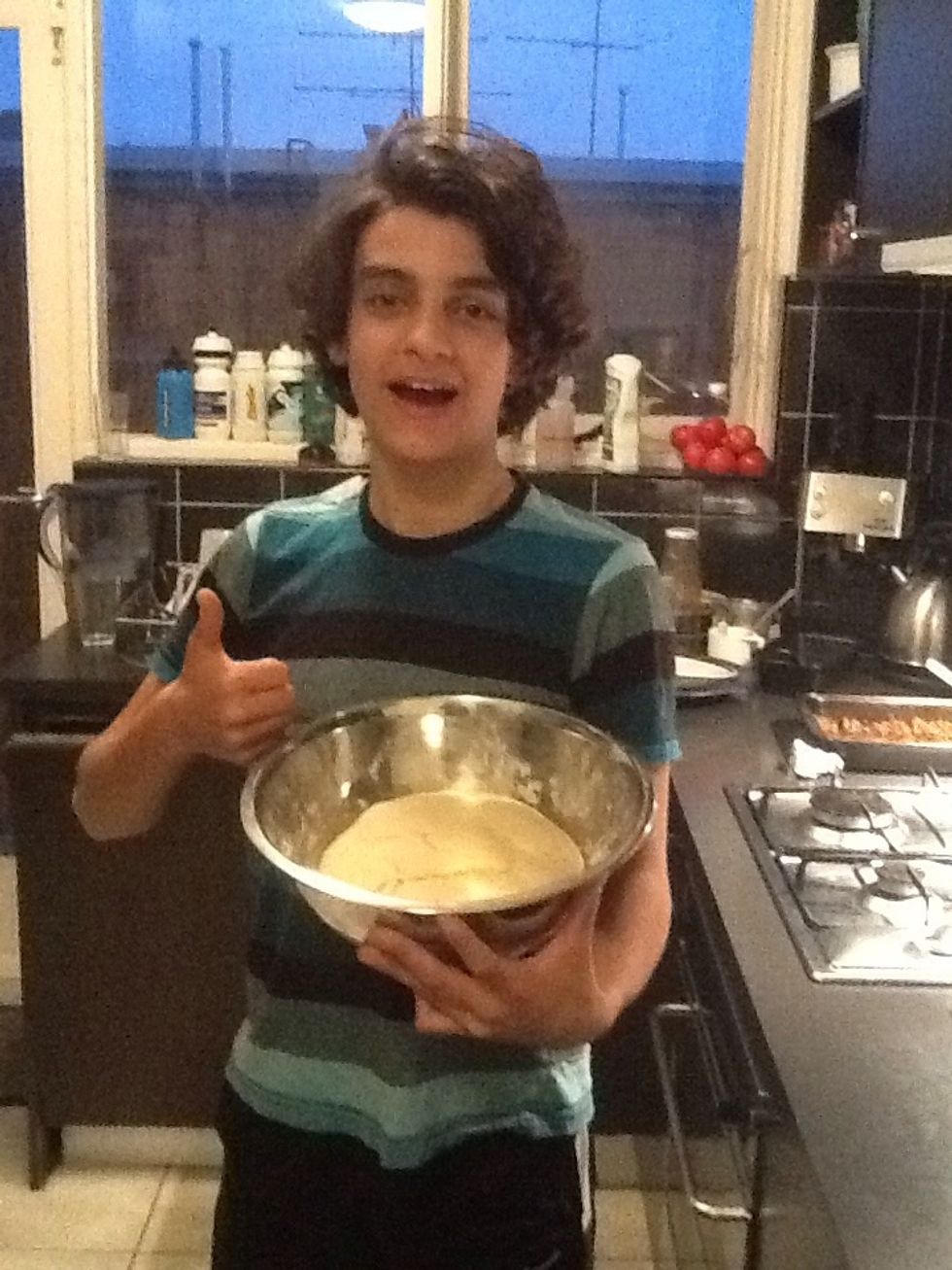 After 30mins take out the dough and it should of expanded to almost 2x it's original size. Also by this point your sauce should have thickened and you can now turn the stove of to cool it down.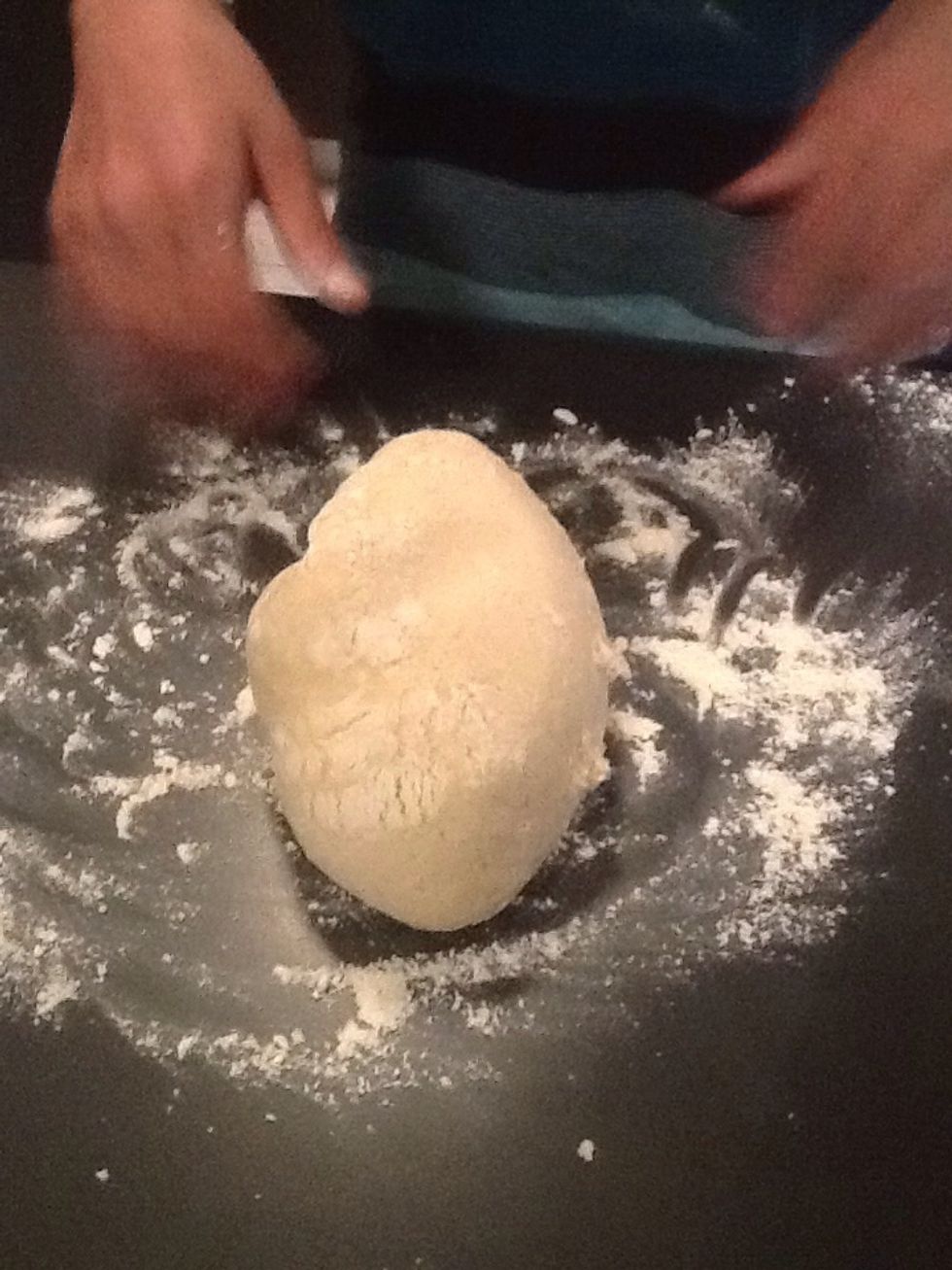 Now on a clean bench sprinkle some more flour on it and place the dough on top. Punch the dough to push the air bubbles out, not to hard and knead it again for a few minutes.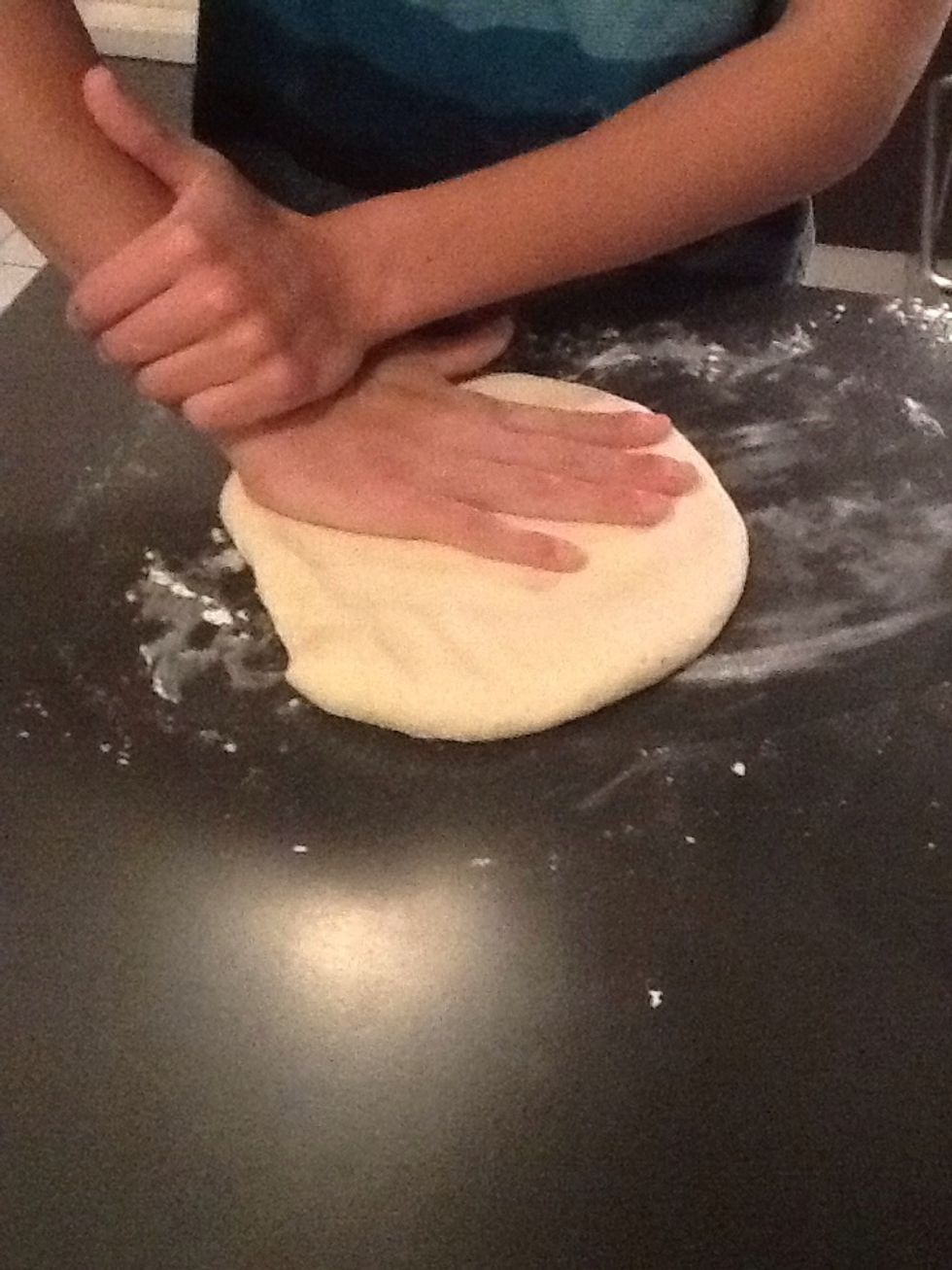 Now you have to start shaping your base. You don't REALLY need a rolling pin but you can use one if you want.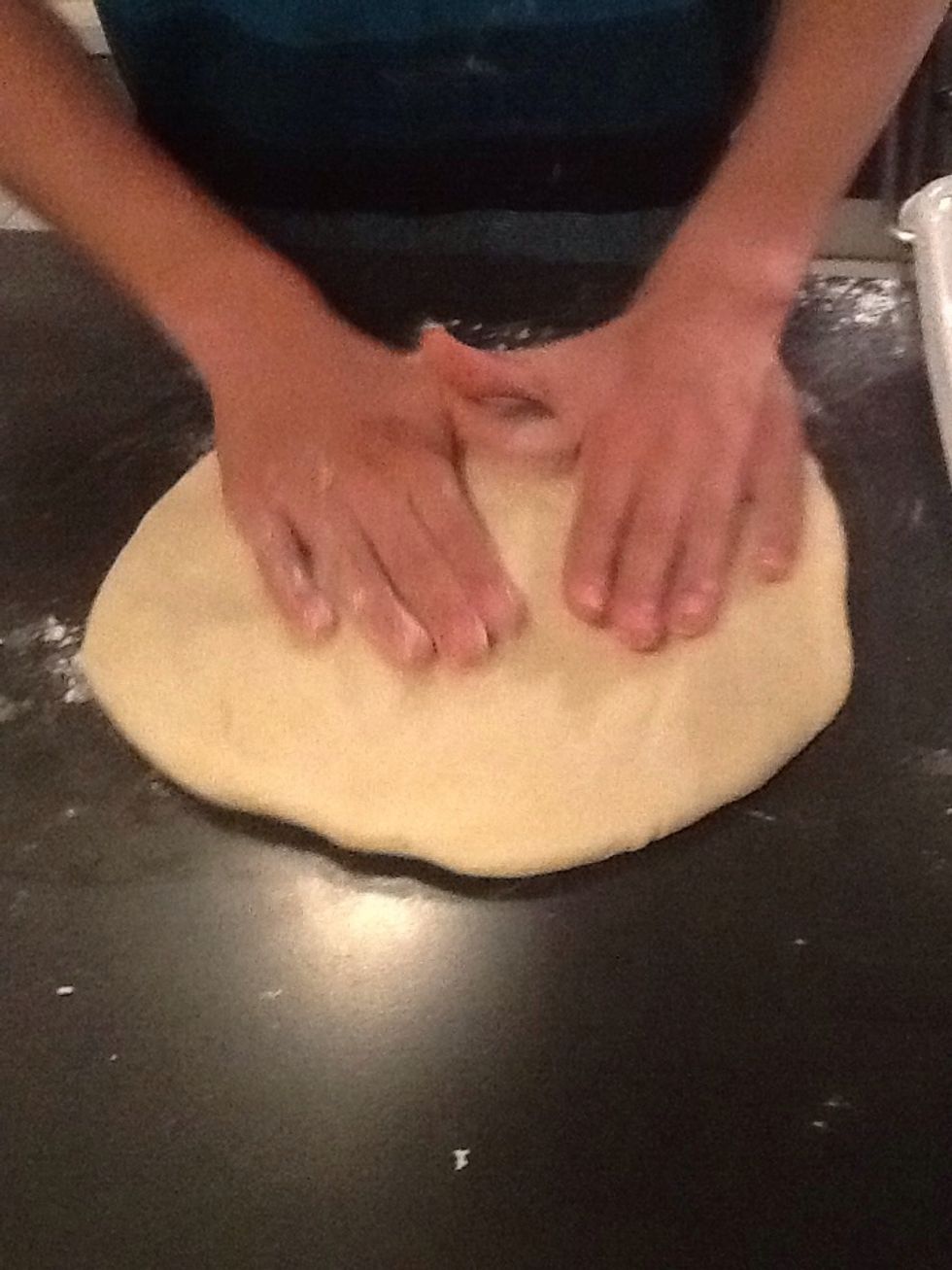 So push out the dough to make a round base. Or size to fit your tray-(so if you are going to use a square tray then make a square base)
Continue to stretch the dough by pulling and shaping it with your hands.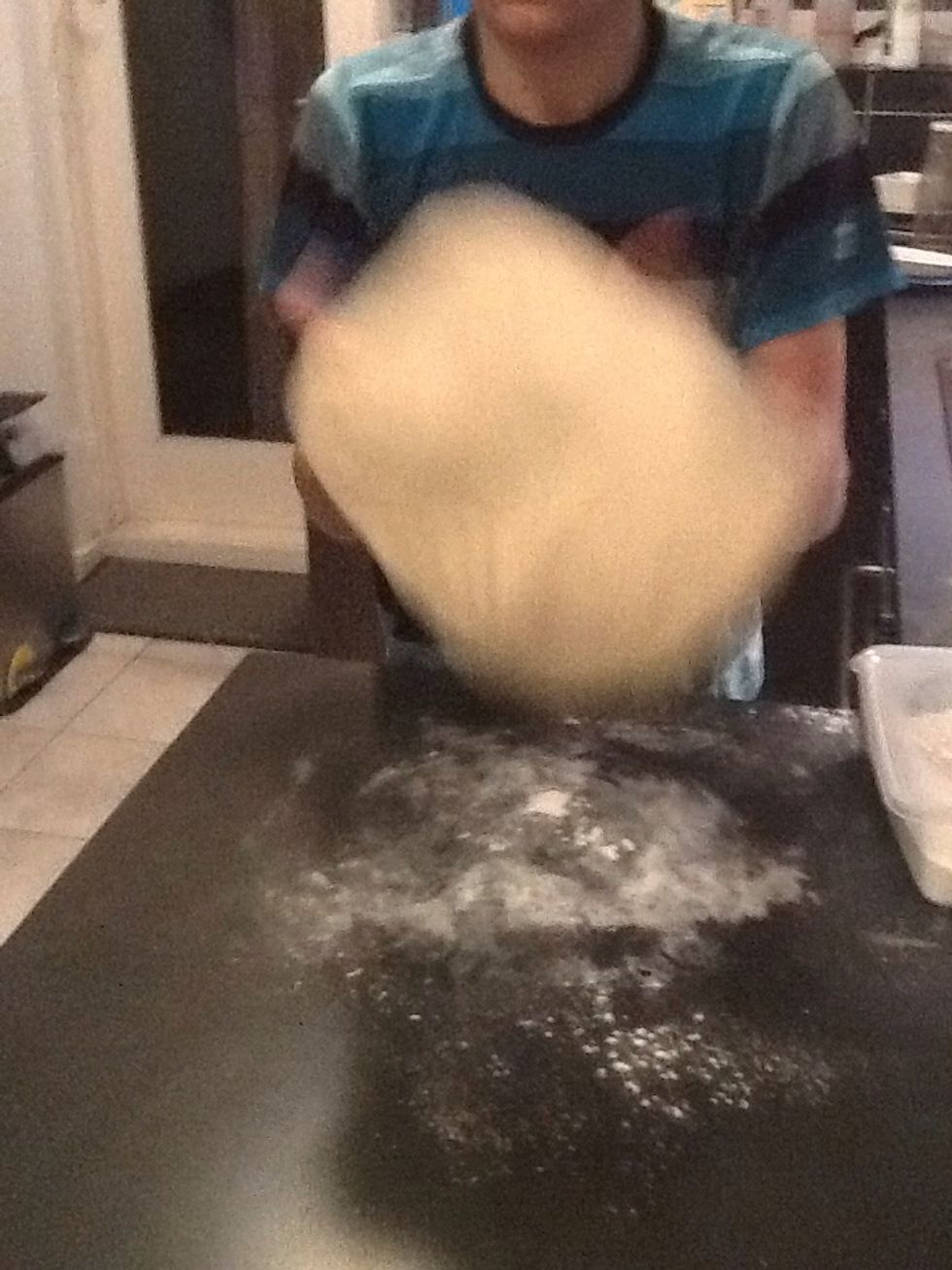 Be careful not to make any holes in the dough but still make it as thin as you like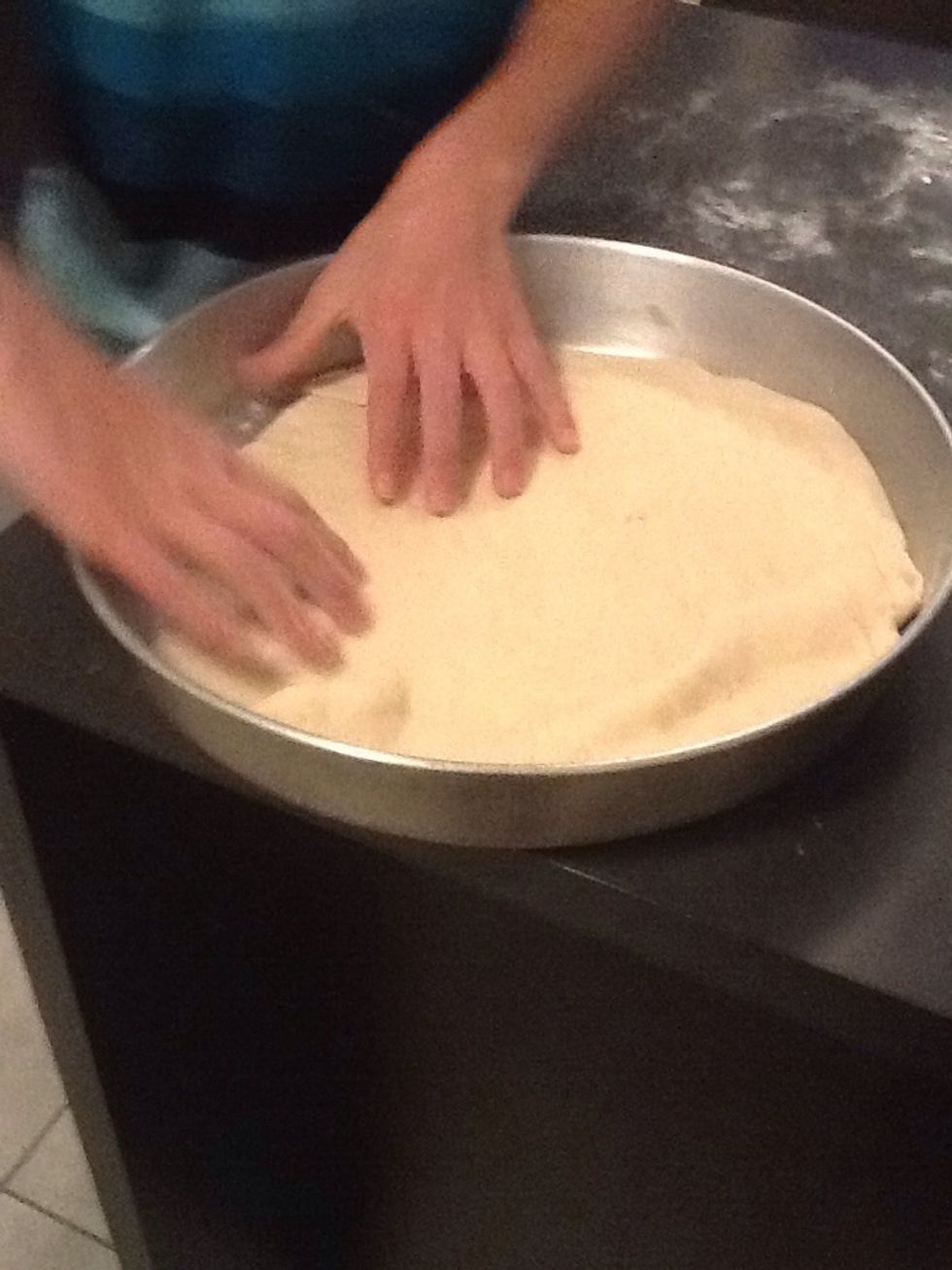 Now place the dough into your tray and press it out evenly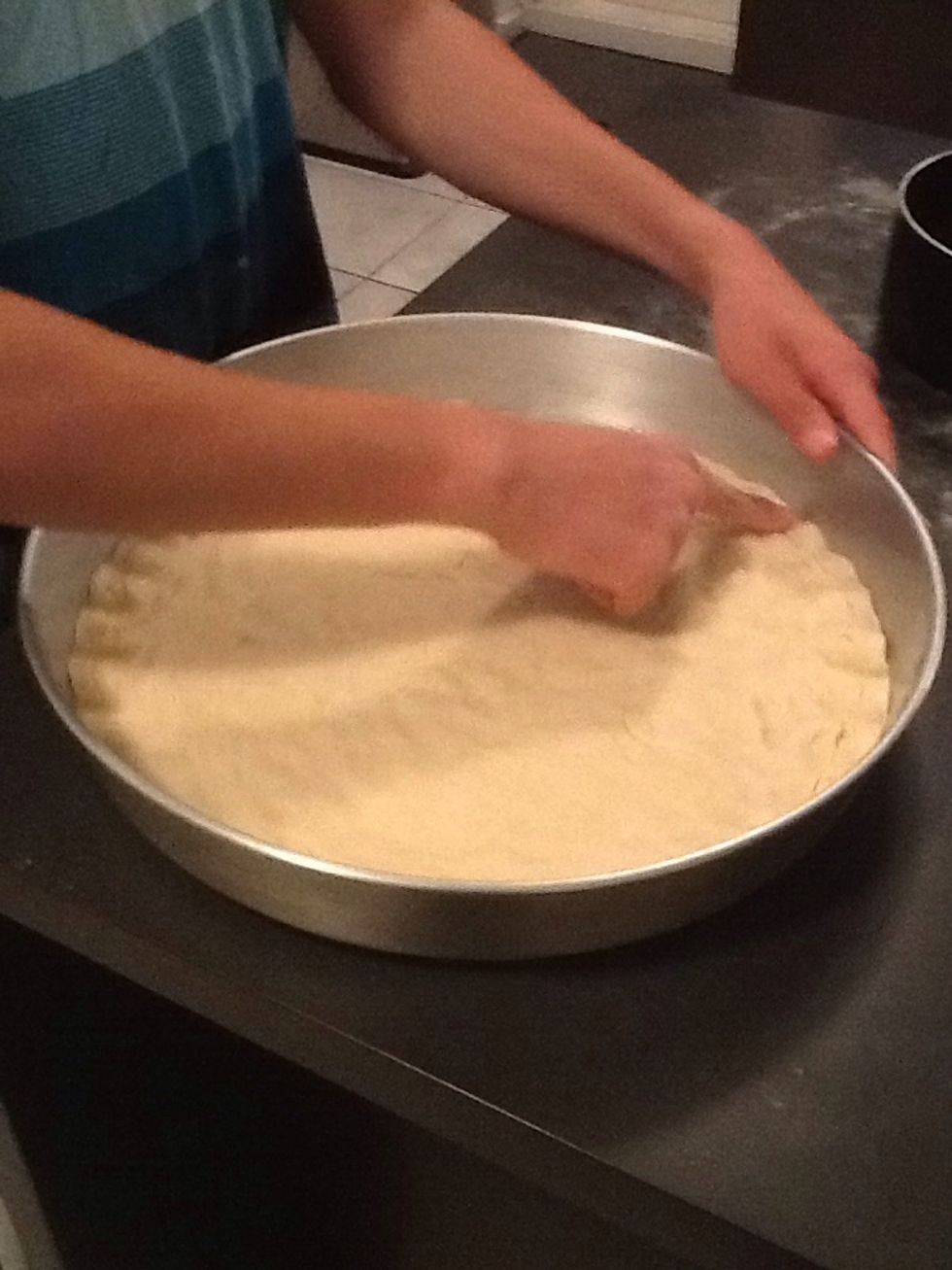 If you like you can shape the crust for a bit of fun :)
Once your sauce has cooled down spread it over your pizza base.
Make sure it has been spread evenly like so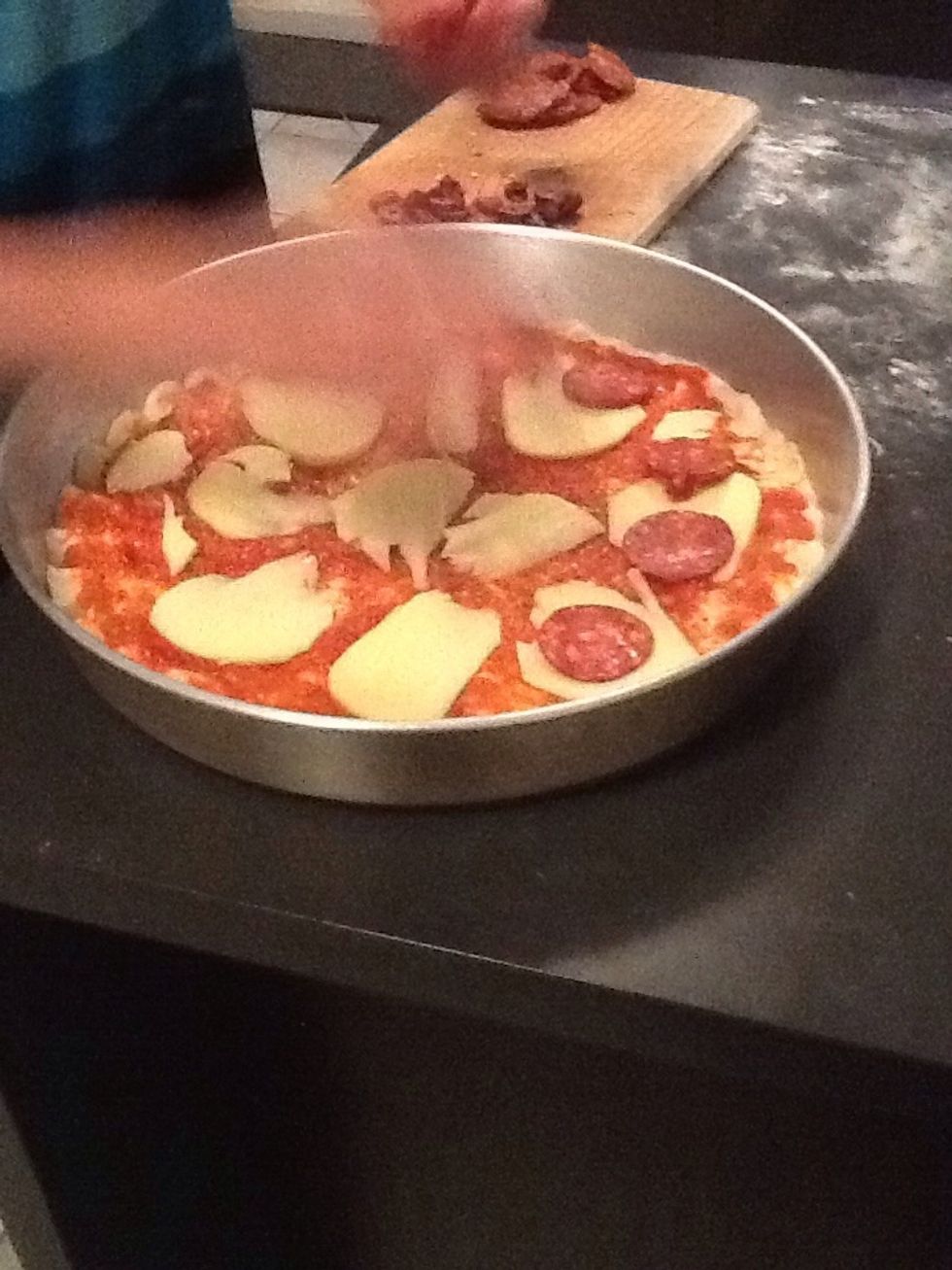 Place your cheese evenly first...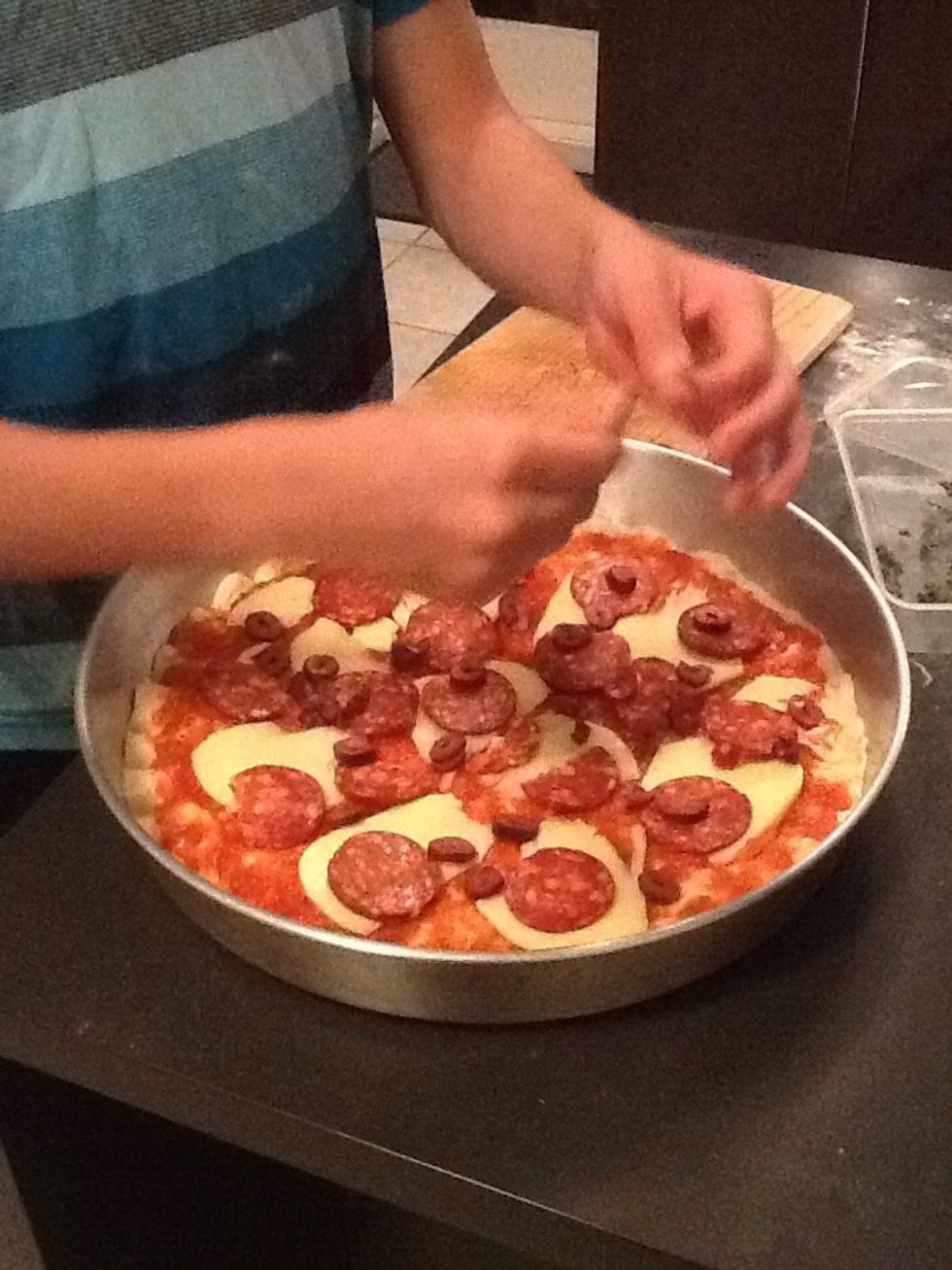 and place your other toppings on top evenly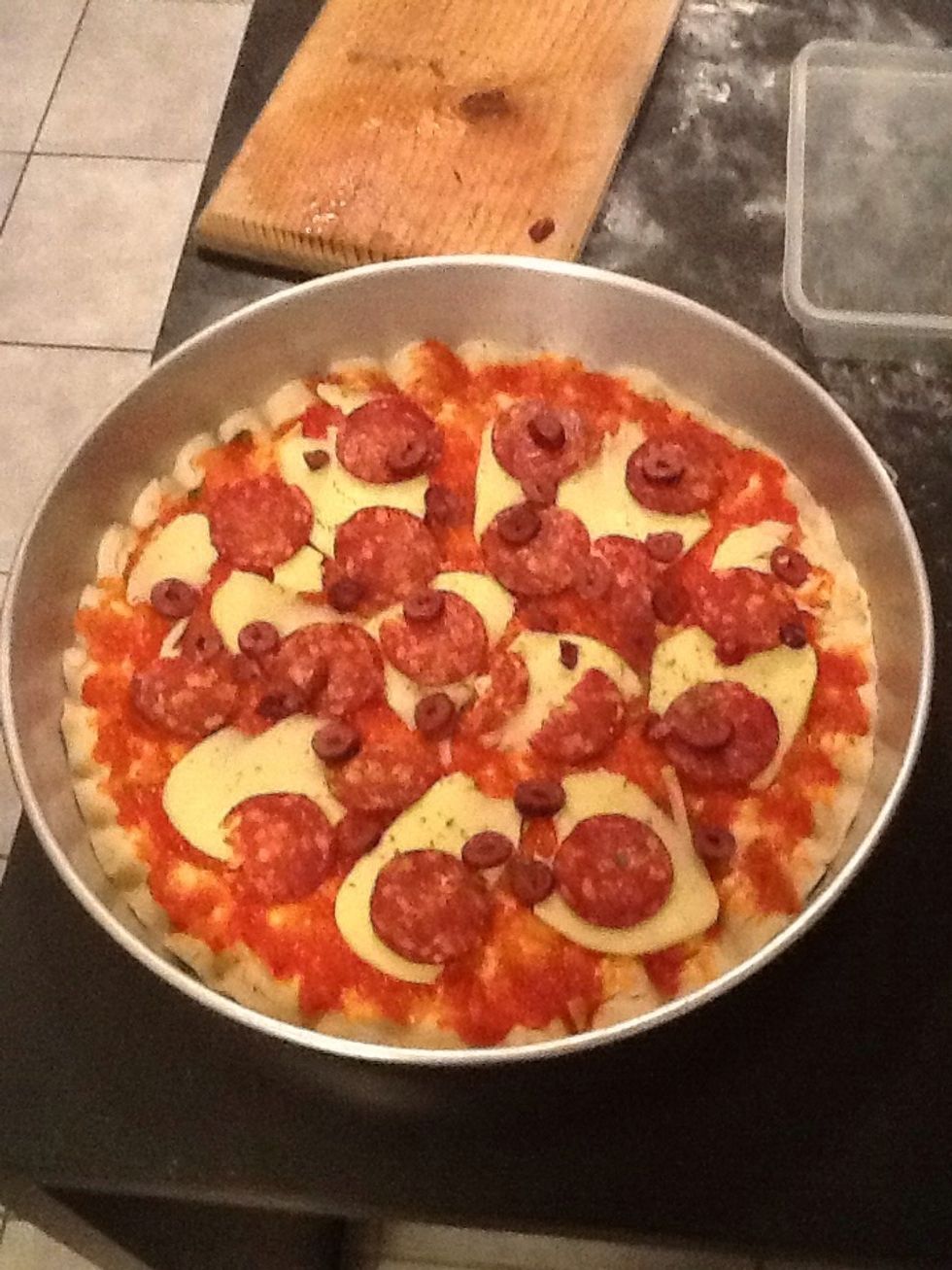 Now it's ready to go in the oven!
Place it in the preheated oven at 220 degrees Celsius (428 degrees Fahrenheit) for approximately 15-20mins or until crust has browned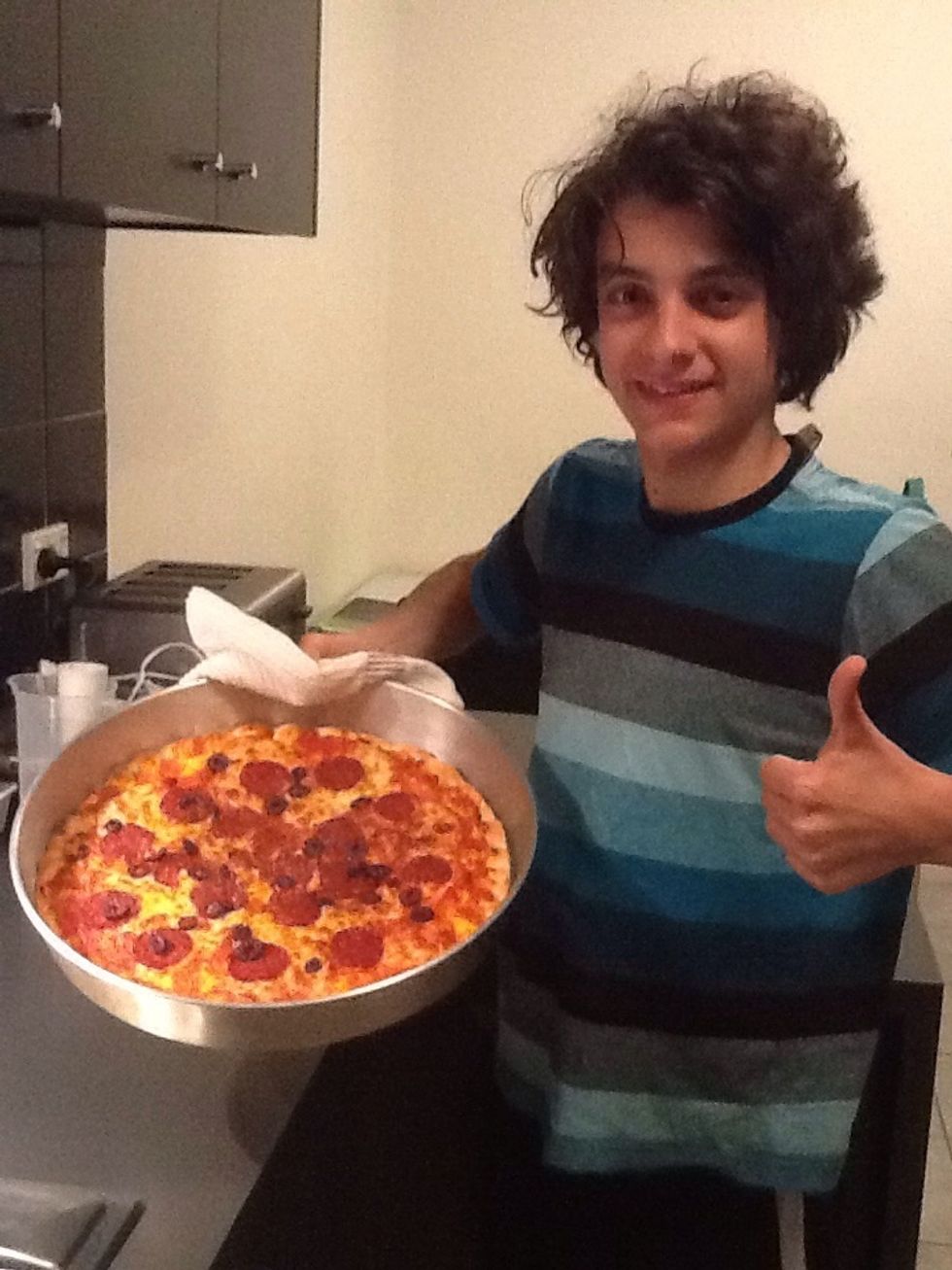 Looking good!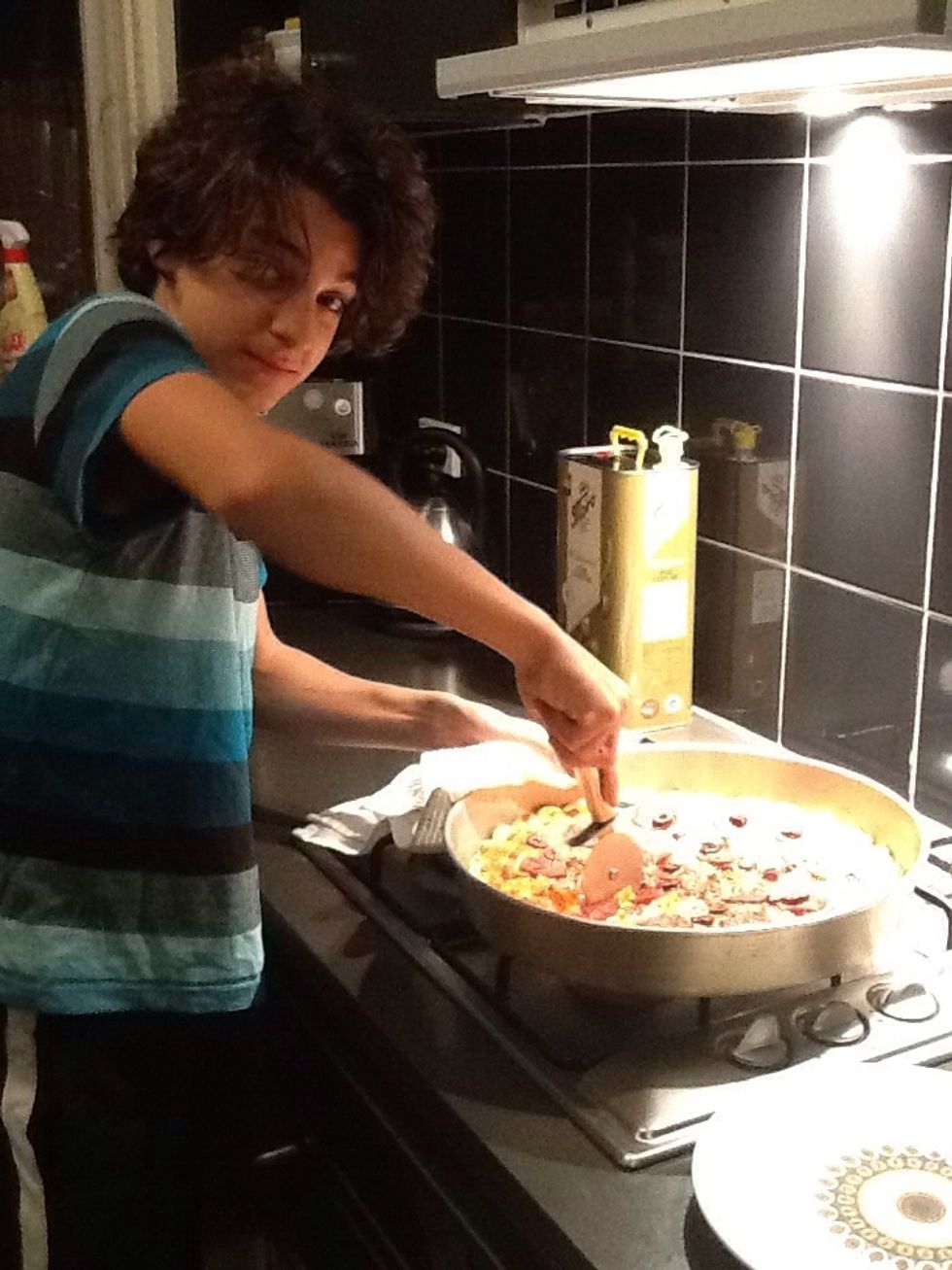 Now just cut it up with either a pizza cutter or kitchen scissors and enjoy! 🍕🍕😄
2.0c Plain Flour
3/4c Water
7.0g Dry Yeast
1.0tsp Caster sugar
1.0tsp Salt
2.0Tbsp Olive Oil
Mozzarella Cheese (as much as you like)
Napoli Sauce or Passata enough to cover the base
The toppings can be really what you want ;)
1.0 Onion
Preheat oven at 220 degrees Celsius
Oregano
Passatta sauce (puréed tomatoes)