Wonderful, all fresh organic ingredients. A special treat to do at home from A TO Z. Prepare crust up to 2 days ahead. on the D day, you fill it the with ur favorite cream and ur favorite fruits.
22
The reference of this recipie soniafares18
THE CRUST: In z food processor add z flour add z butter COLD AND CUBED. Mix..Add z sugar ➕z almond powder. pulse ..add z egg. Mix. ➡refrigerate for 2 hrs or more if you are making it z day before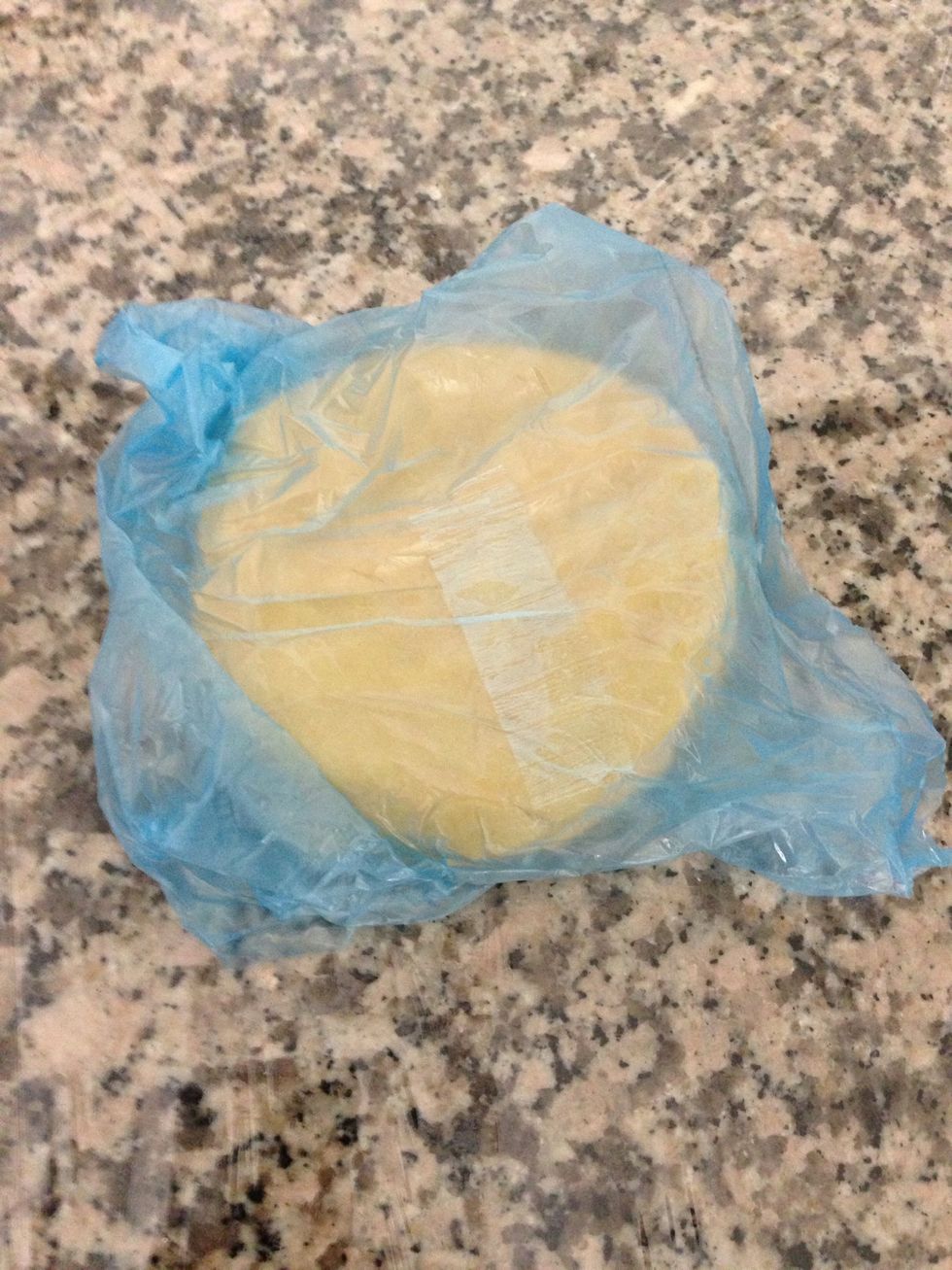 Take out your dough. Leave at room temp 15-20 mins. Depends on ur climate. It should become soft enough to spread but not too soft neither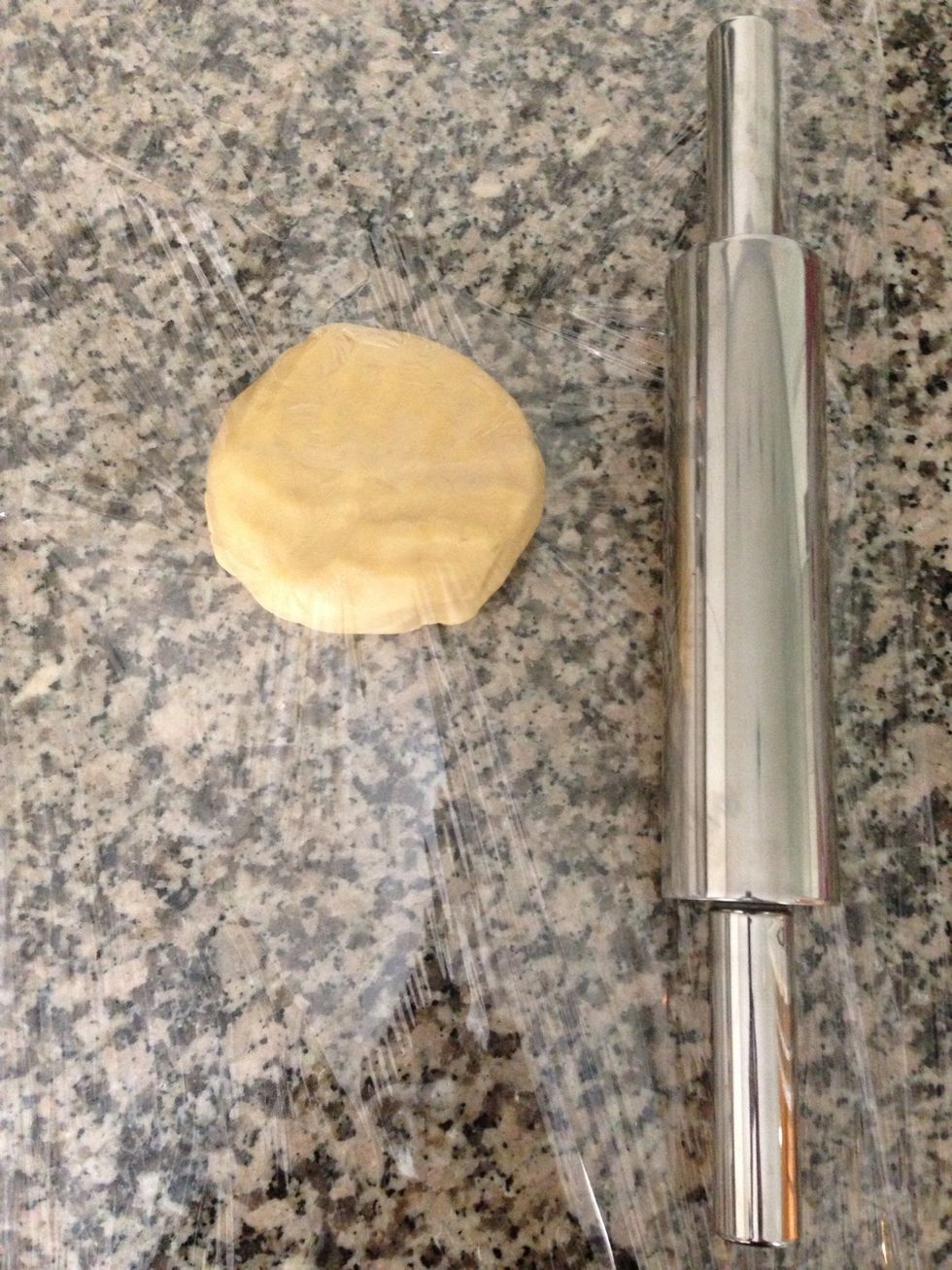 Put it between two layers of cling film. Spread it to the desired thickness. If it becomes too soft refrigerate 10-20 mins. Just transfer the cling film sheets-dough on a tray and refrigerate
THE IDEA OF A CLING FILM IS THE TRICK. YOU CAN SPREAD ANY DOUGH WITHOUT CONTINUOUSLY TURNING IT AND FLOURING YOUR TOP. AND YOU CAN EASILY PUT IT BACK AND FORTH IN THE FRIDGE AS NEEDED.
Garnish tart tray with a removable base. it is a a very soft and fragile crust. Handle with care Pick with a fork and put z pebbles on a parchment paper over it . Cook 10 mins at 180 C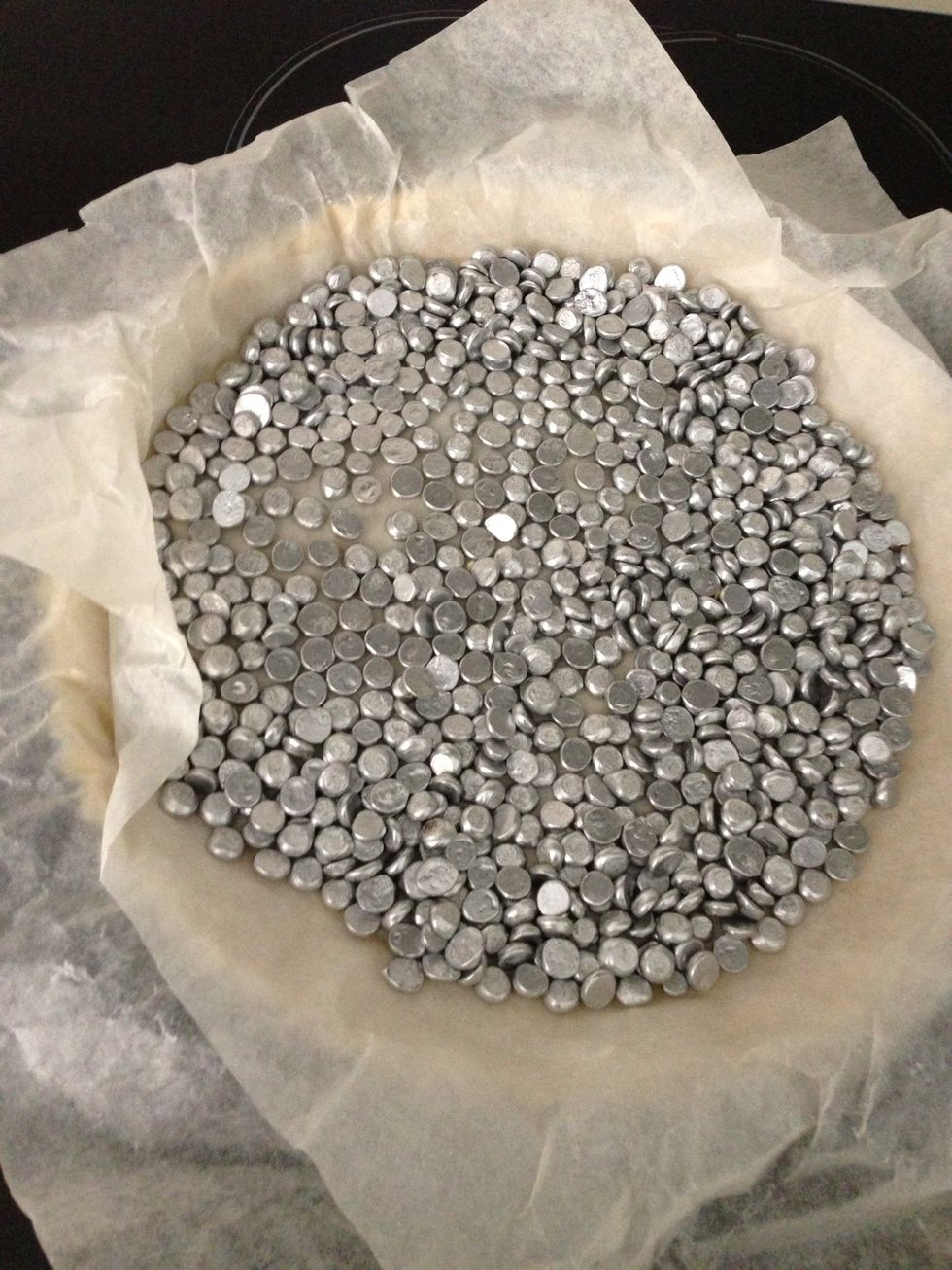 Already 10 mins in a 180 C oven.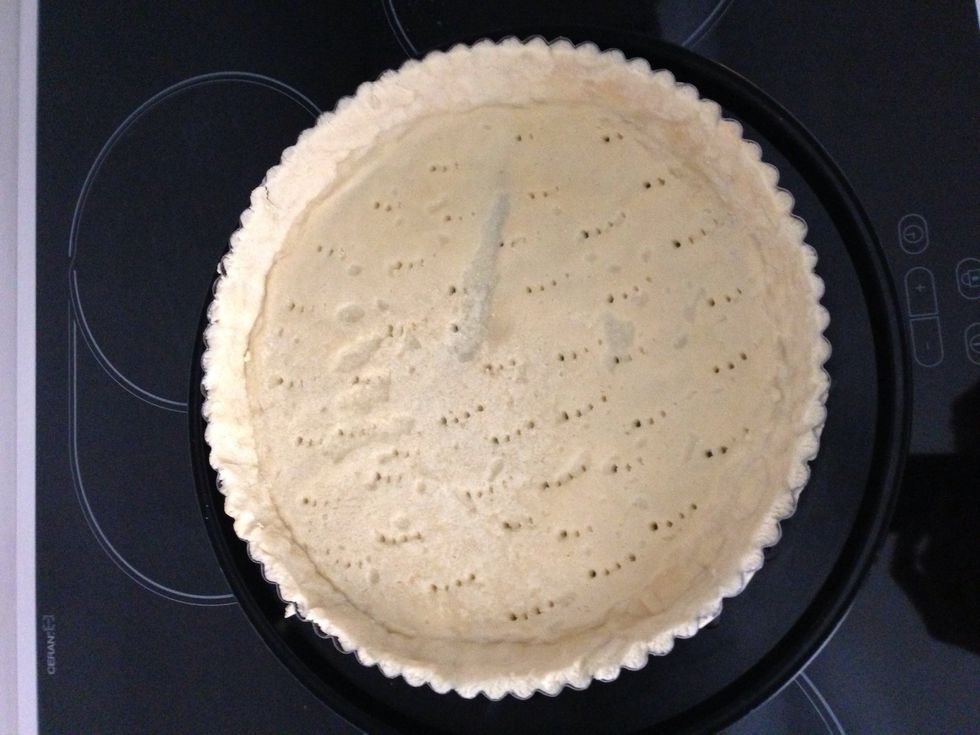 After 10 mins The crust half cooked. Take out the pebbles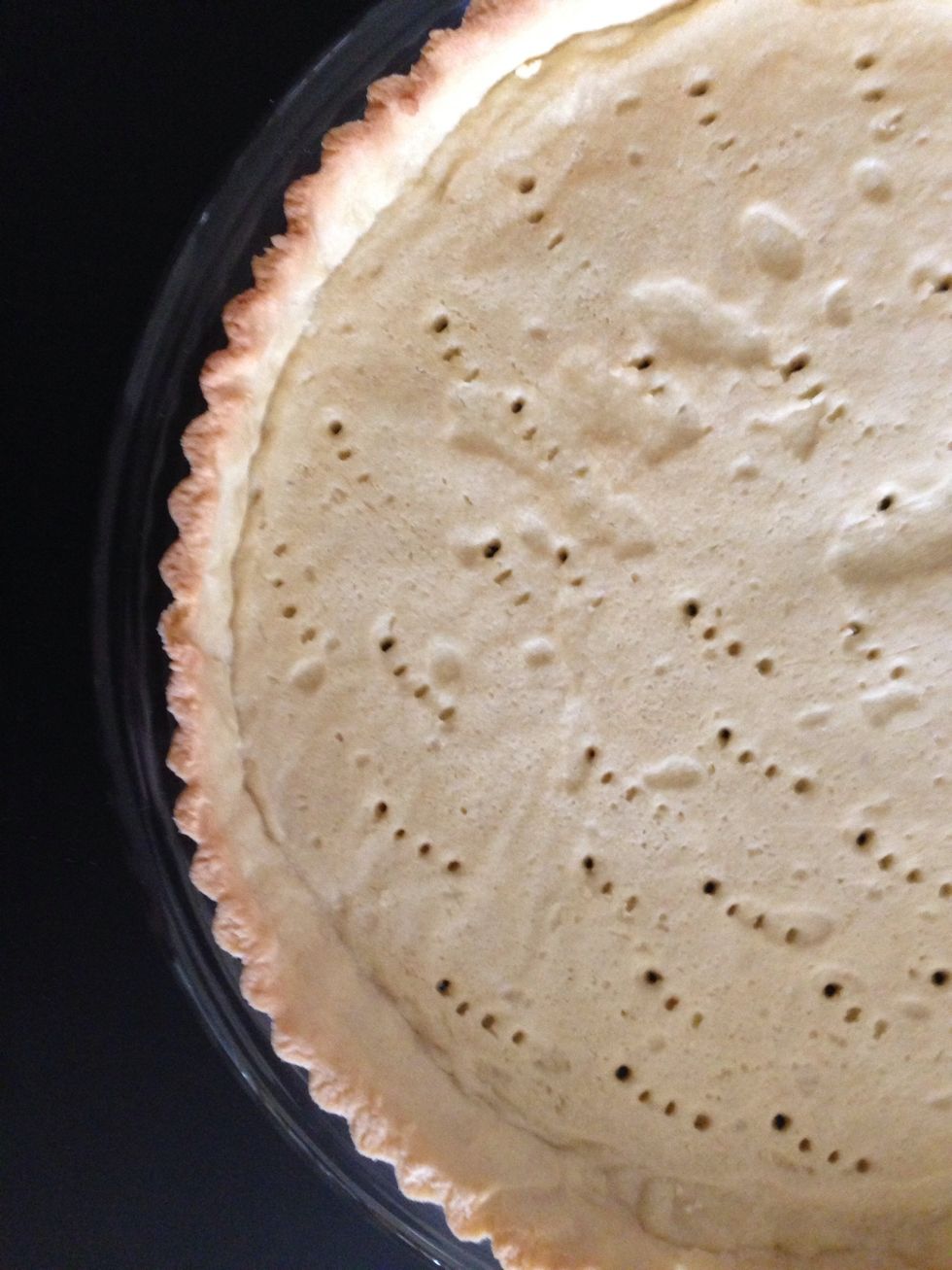 Cook it for another 10 mins. The crust would be ready to fill. I Will do that tomorrow.
Today I am going to fill my pastry crust with chocolate ganache. (my guide how to make chocolate ganache.) just type in explor-search soniafares2. And you will easily find it
Do your chocolate ganache. Leave 2 cool & thicken just enough 2 be able 2 spread it easily in z crust. At zis point, put z crust -chocolate in z freezer 10 mins. Thus raspberries don't sink
Take out and arrange your raspberries on z Top. But if you want to go further, Then you will have to glaze it. Tart will shine and raspberries will stay in place when u cut z tart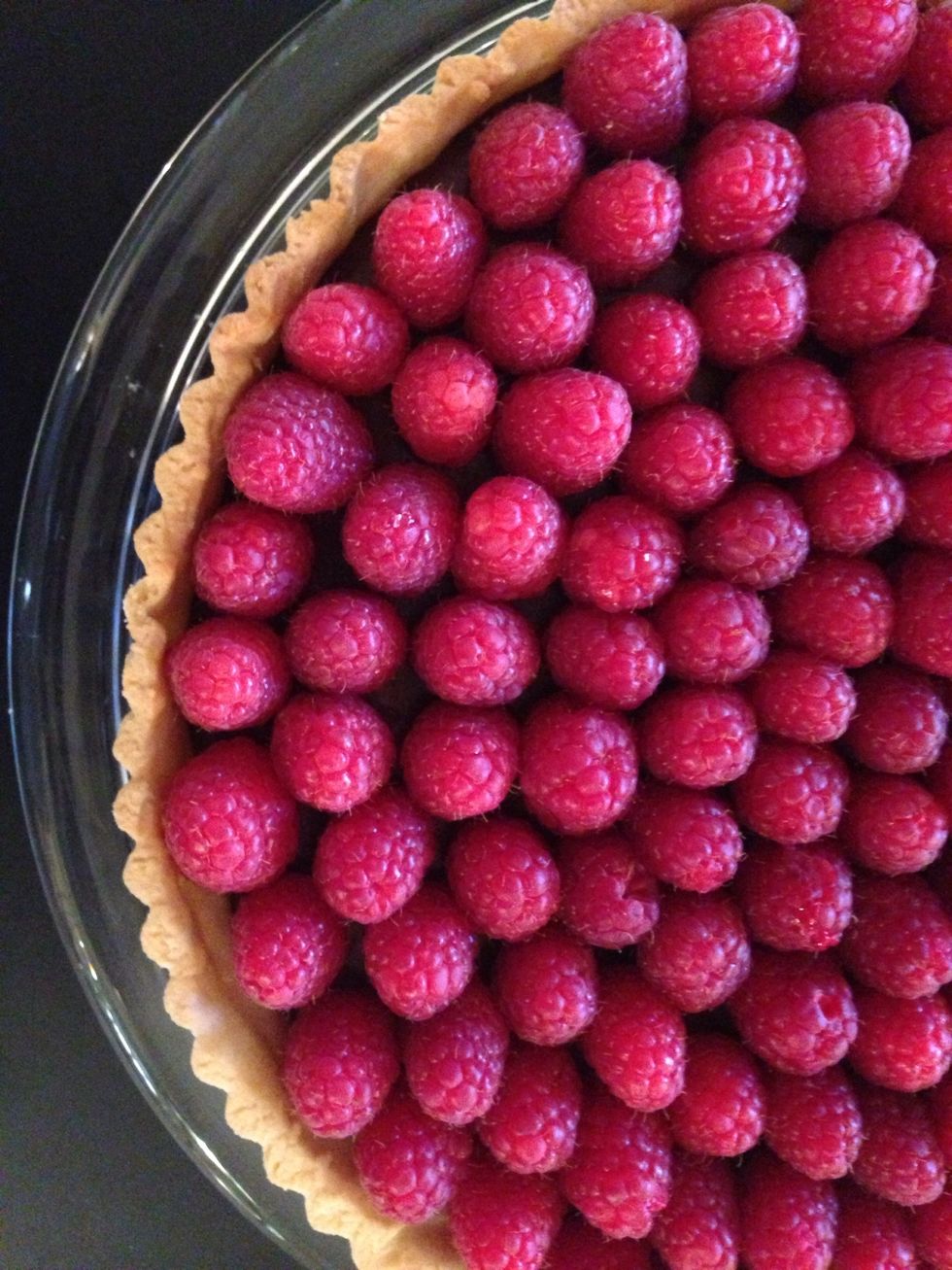 Here is the tart without glazing.
Glazing: boil 2TBsp of raspberry or strawberry jam + 2TBsp of water. Add 1 tsp agar agar or gelatine. Stir, cool 15 mins. brush glaze on fruits; They will shine & stay in place when you cut z tart
Here is the glazed tart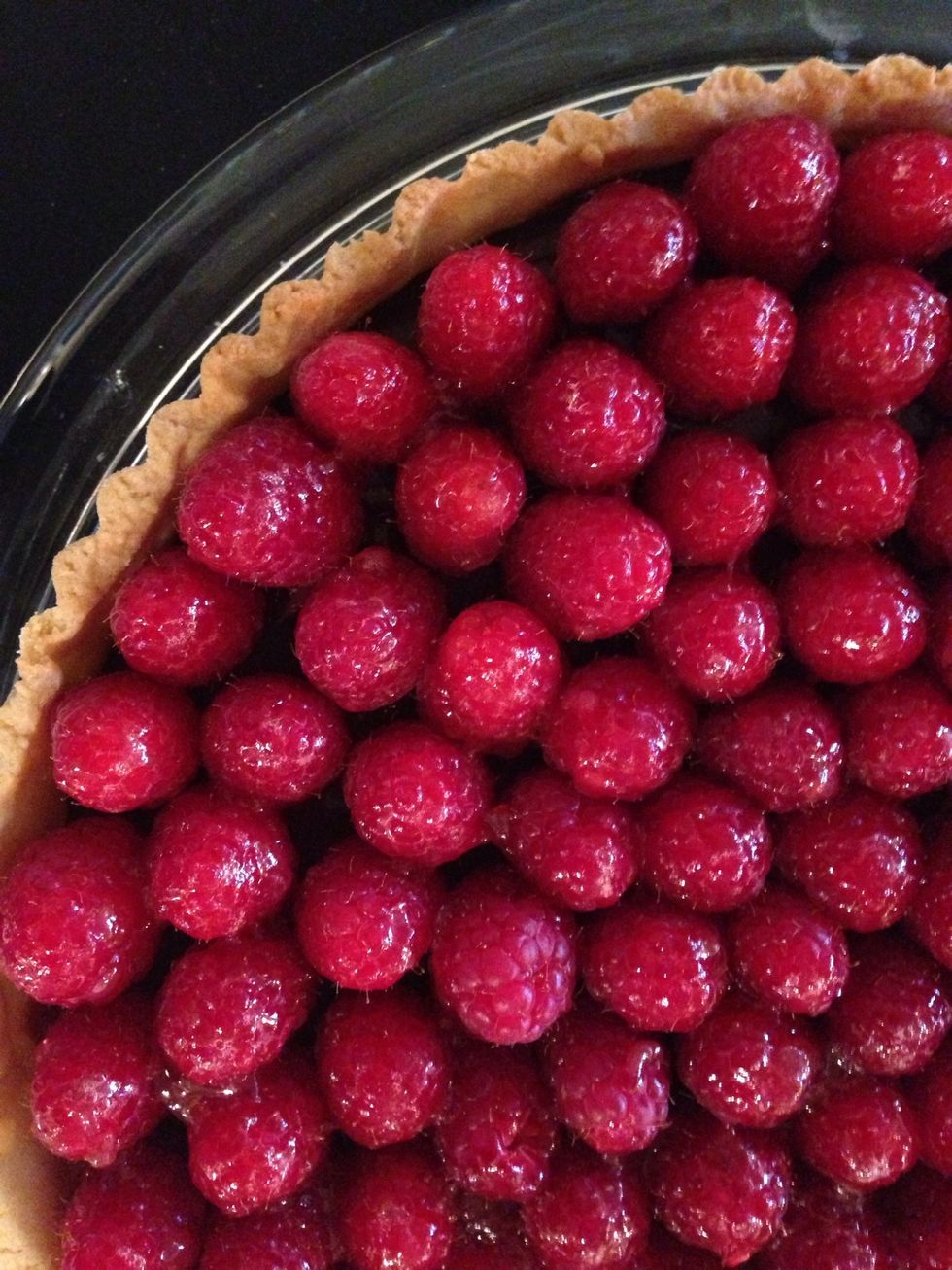 Wonderful. Enjoy
For the crust you can refer to my guide 'how to make the best crust for fruit tart.go to the main menu, explore, search and type the reference. soniafares3
250.0g Flour type 45
140.0g Butter
40.0g Icing sugar or 80 grms without stevia
Stevia 1/4 tsp pure if desired
Pinch of salt
50.0g Almond powder
1.0 egg (small 50 grams)
2TBsp of raspberry jam for glazing
1.0tsp Agar agar or gelatine for glazing