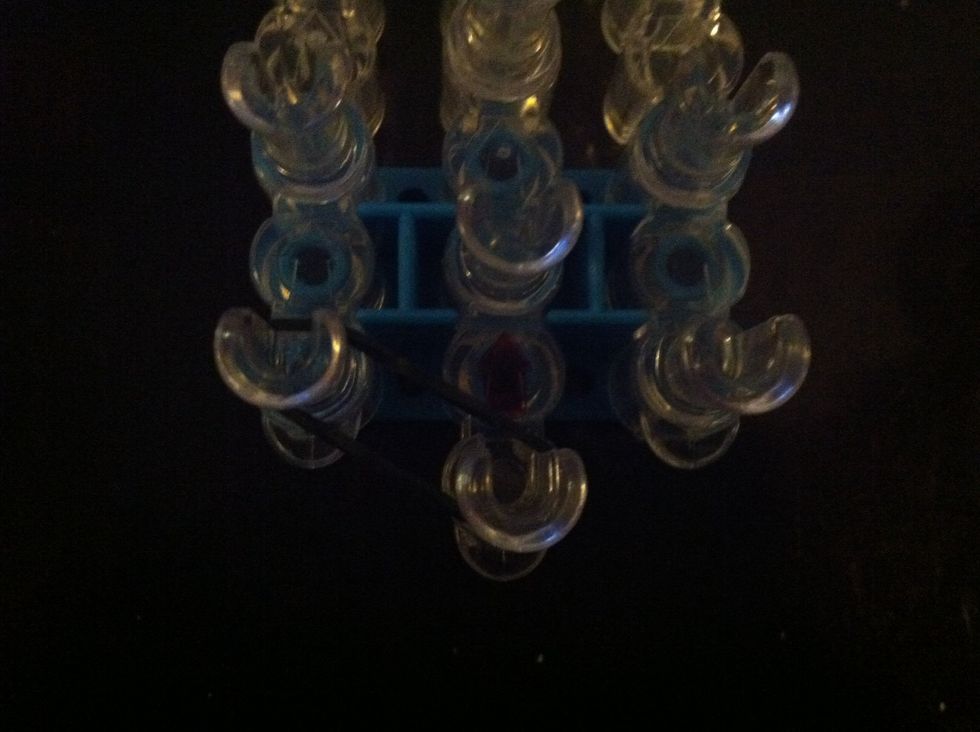 Outline your loom in black or a color of your choice. Make sure the arrow is away from you.
Diagonal across when you get to the top.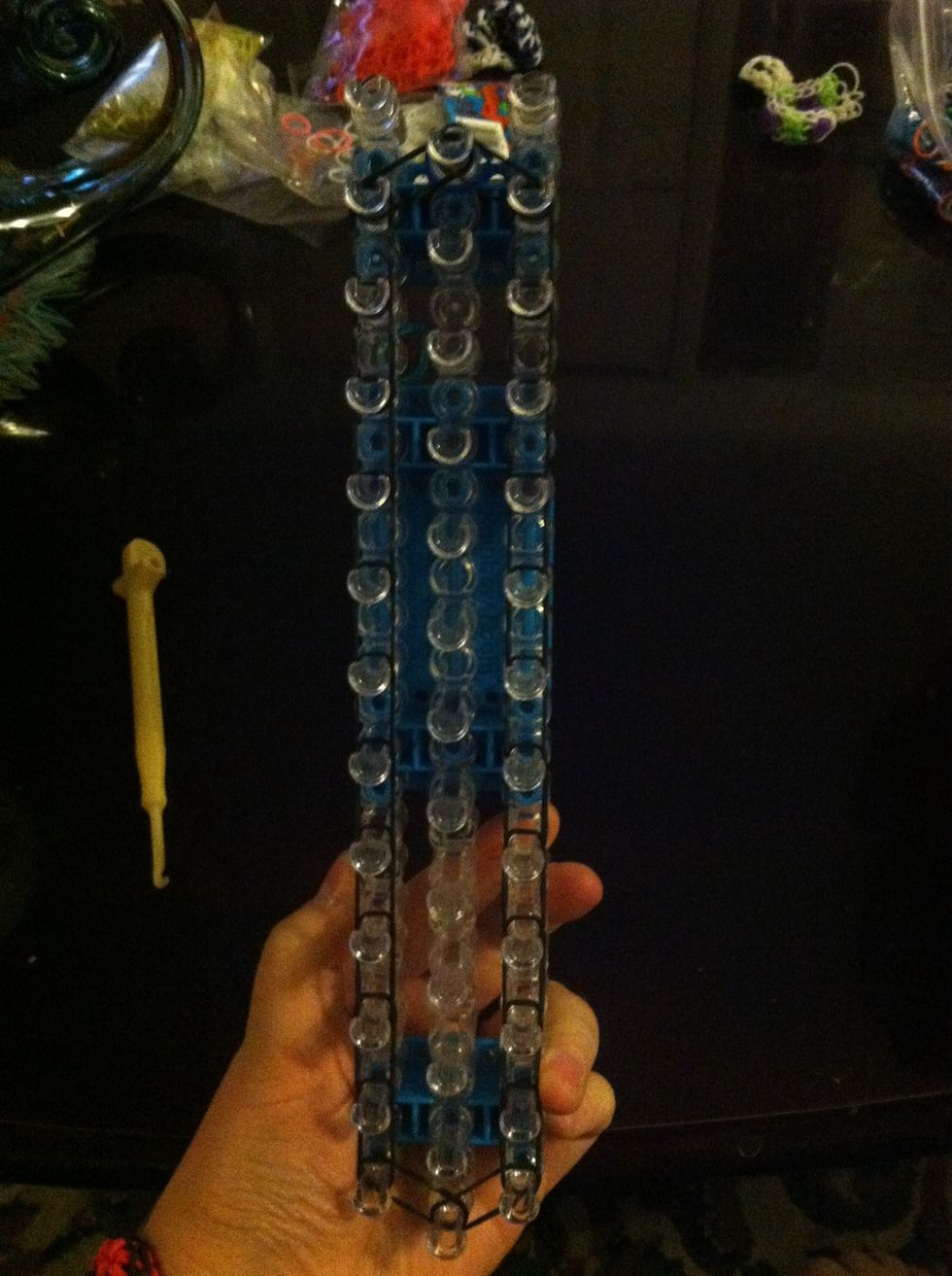 Do this for both sides. This is what it should look like when done.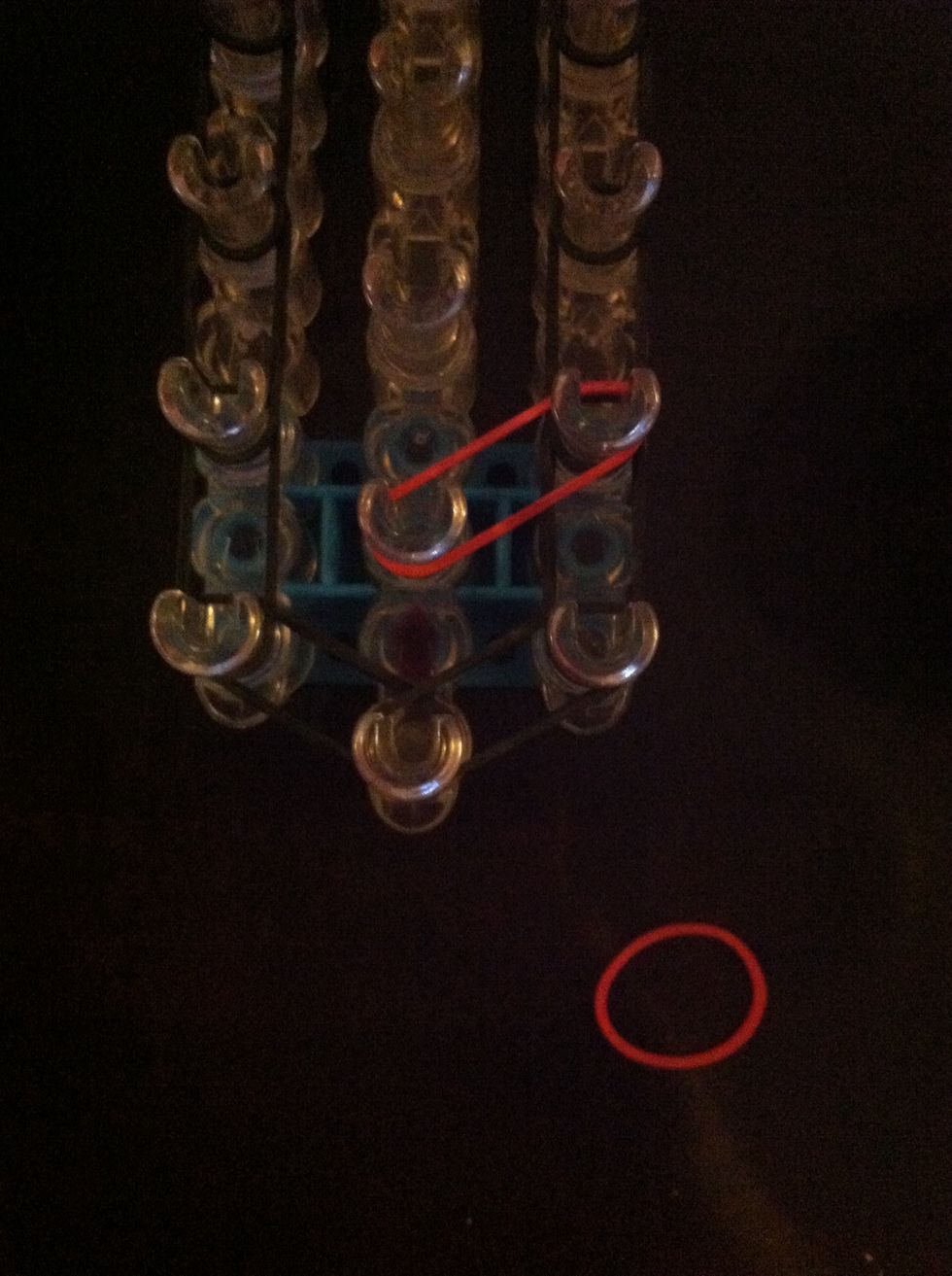 Pick your first color and start one peg above the first peg.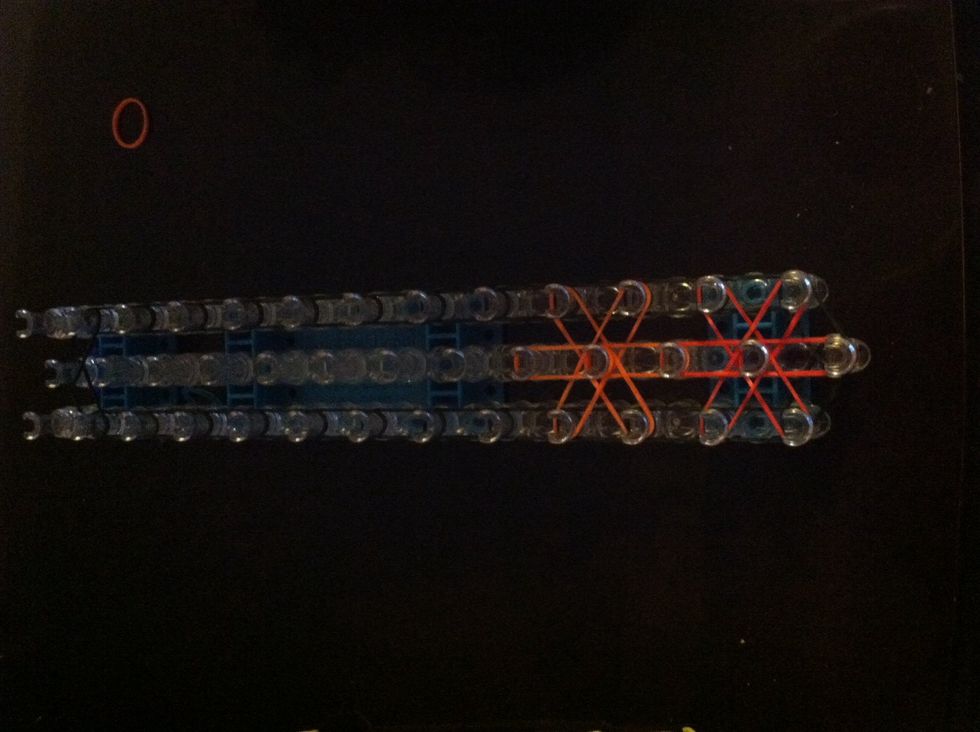 Go in a clockwise direction around the middle peg to create your starbursts.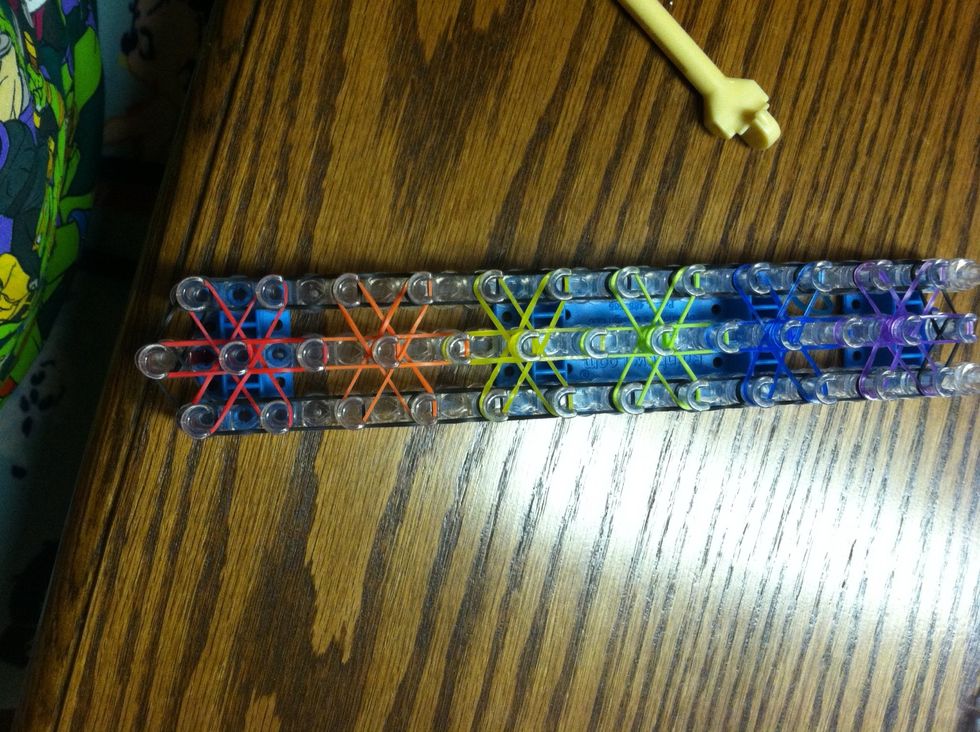 This is what it should look like when done.
Take one color(your outline color) and make a cap band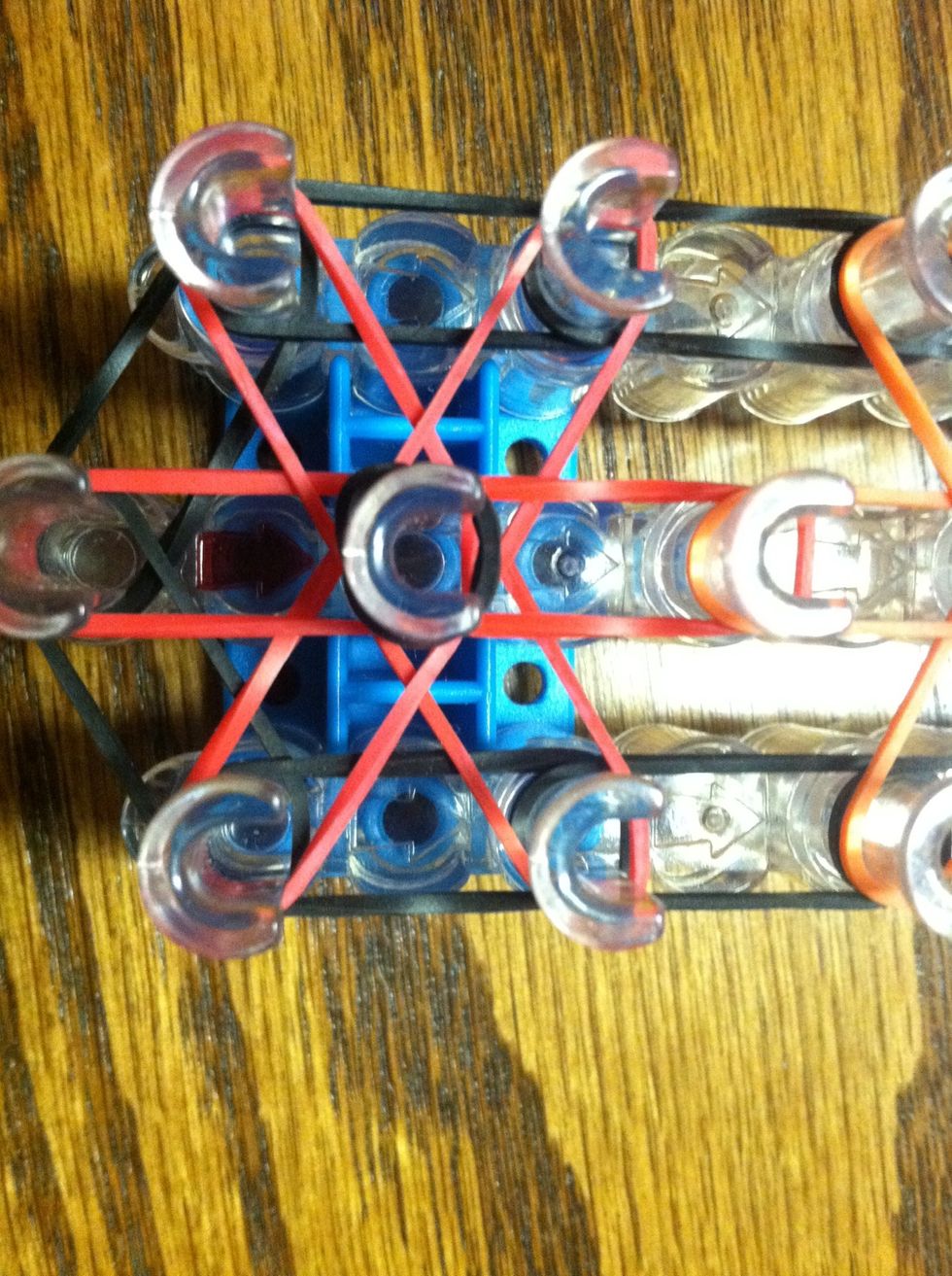 Put cap bands around the center of each starburst.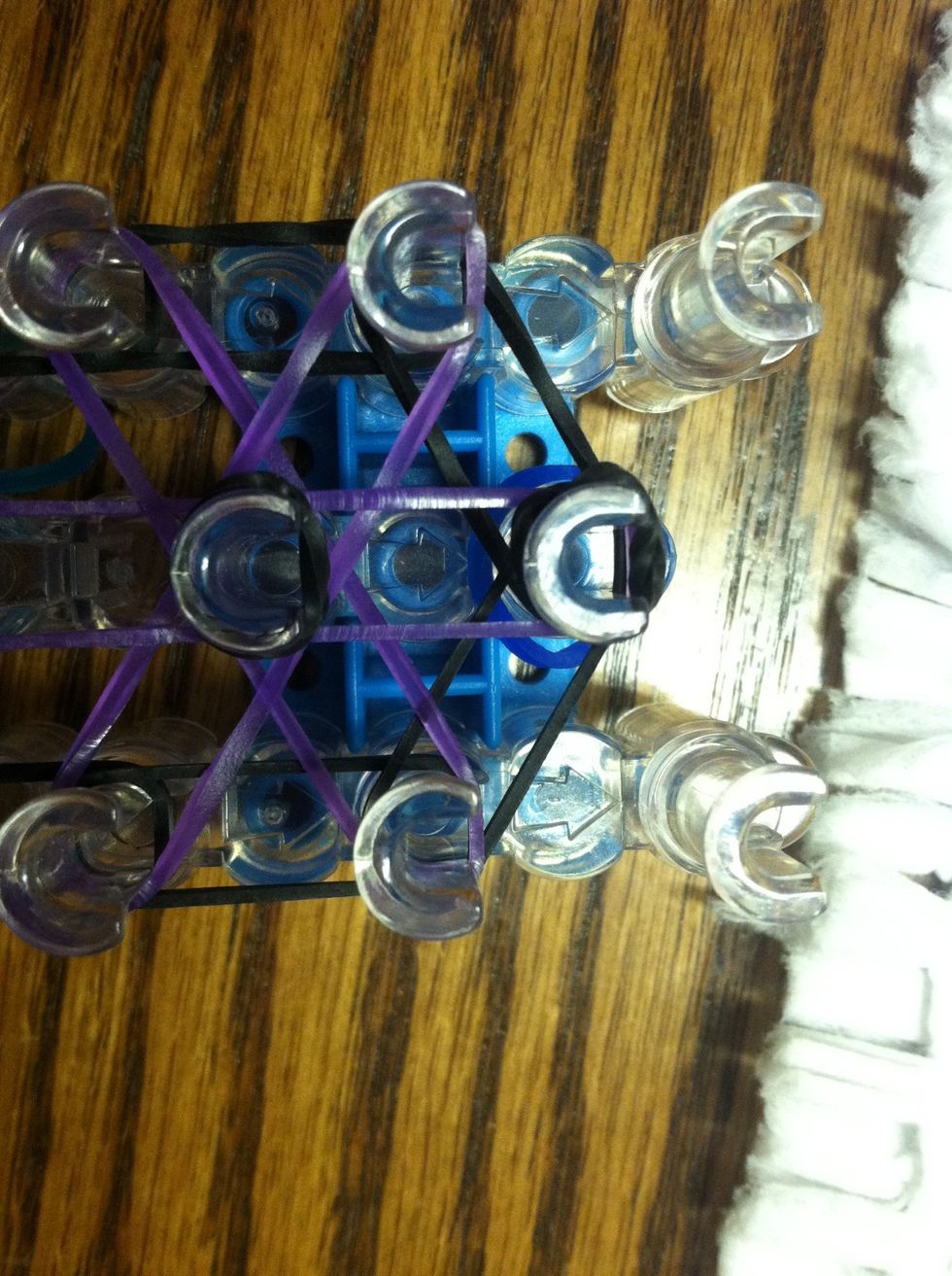 The last two pegs should have capbands. Your last starburst and the peg after it have cap bands.
Turn you loom around so the arrow if facing you.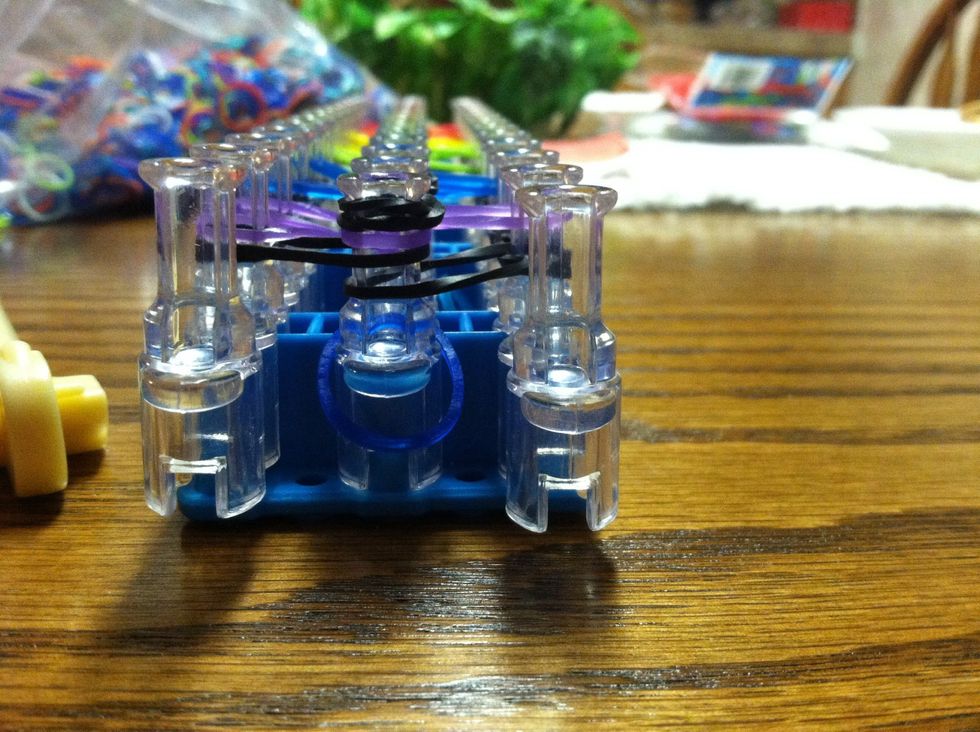 Make sure you can see the color of your last starburst on the peg closest to you.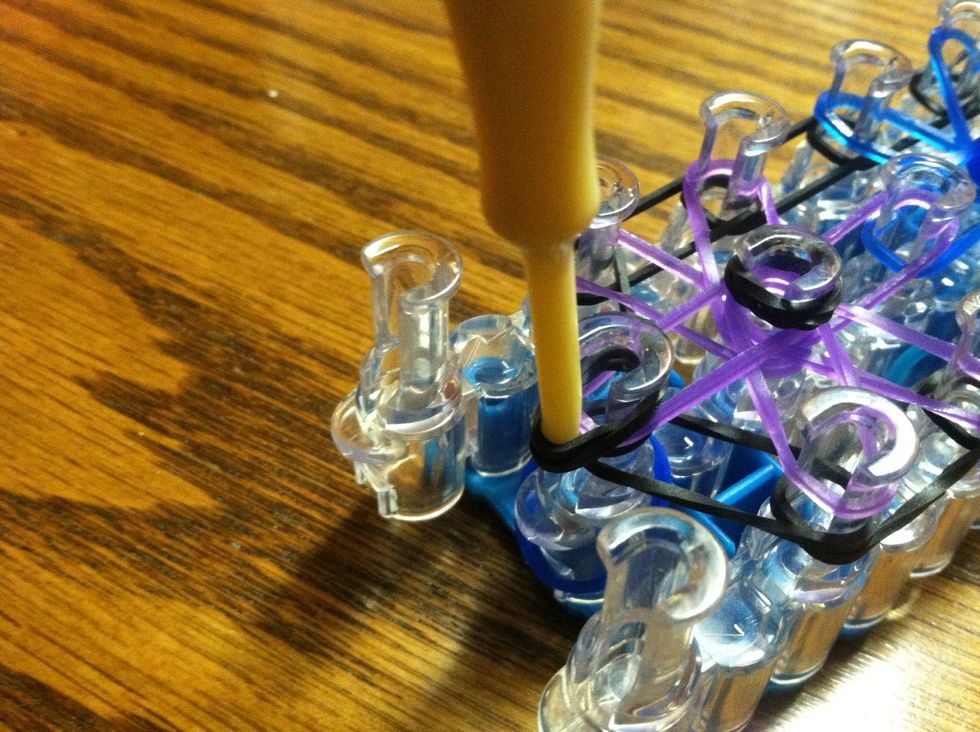 Reach as so and pull the color band to the peg infront of it.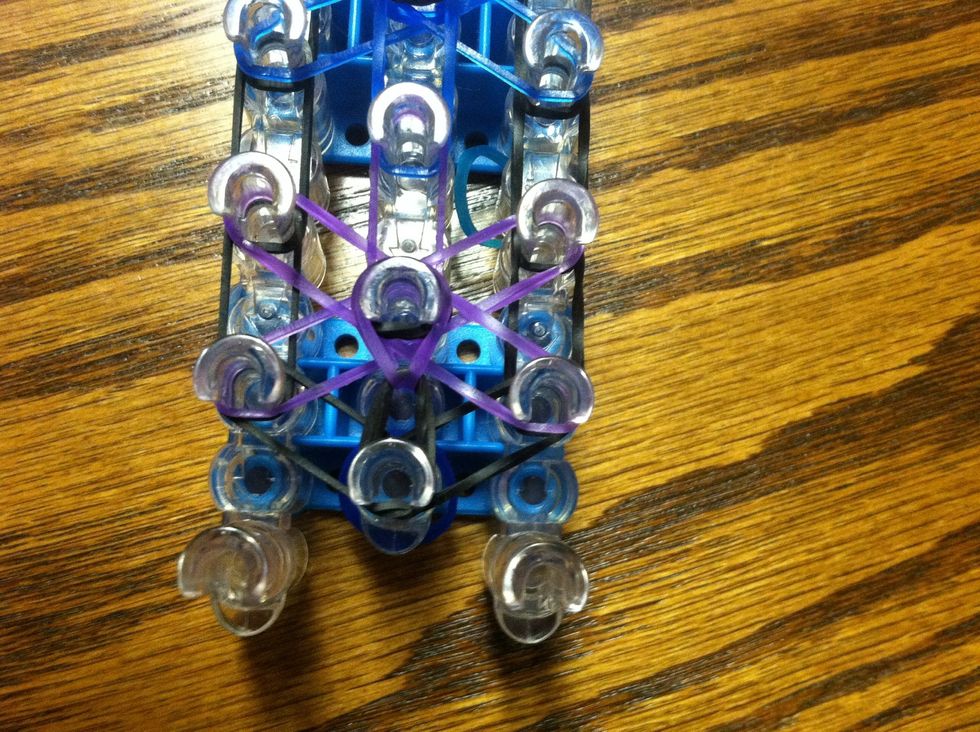 It should look like this.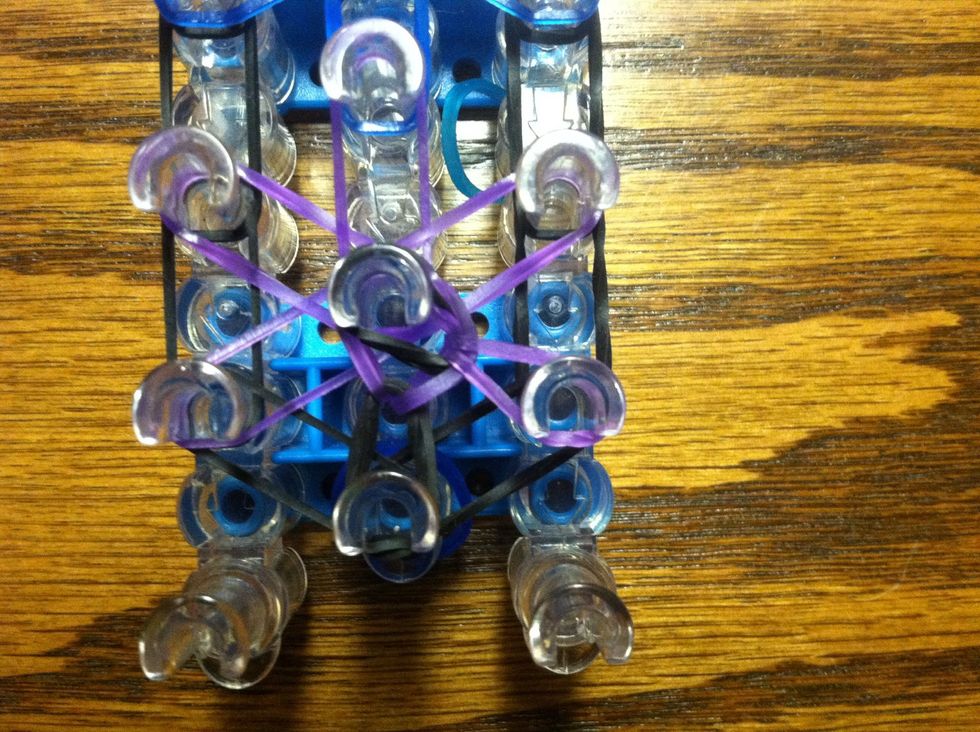 Take band of the second peg on the right and it to the second peg on the right.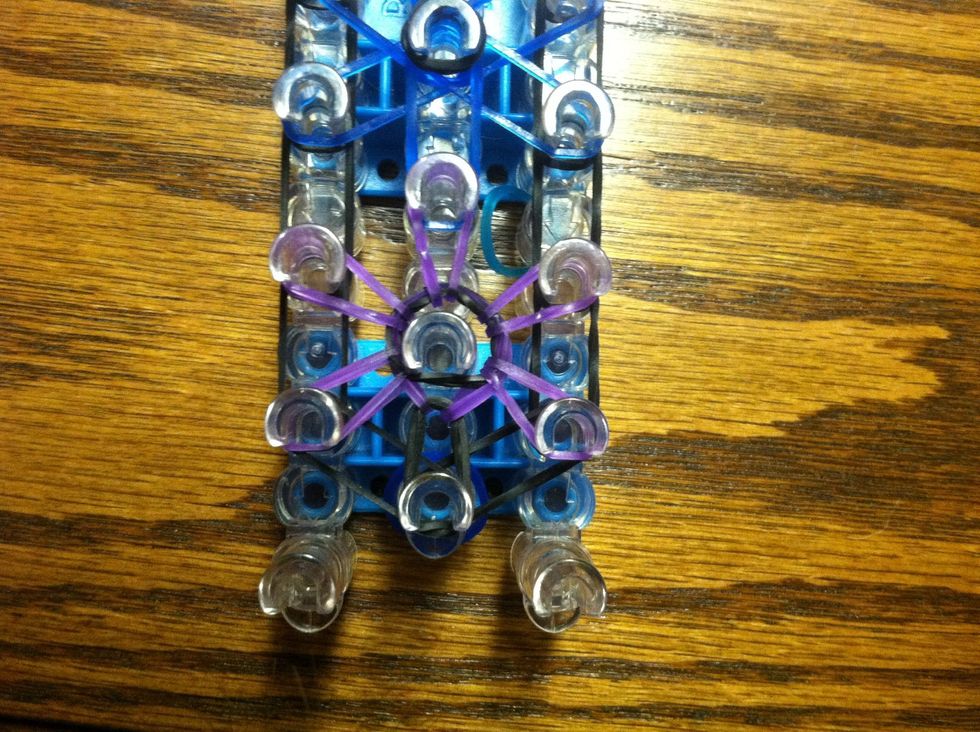 Go counter clockwise and pull every band onto it's own peg and in the end no bands should be touching the peg.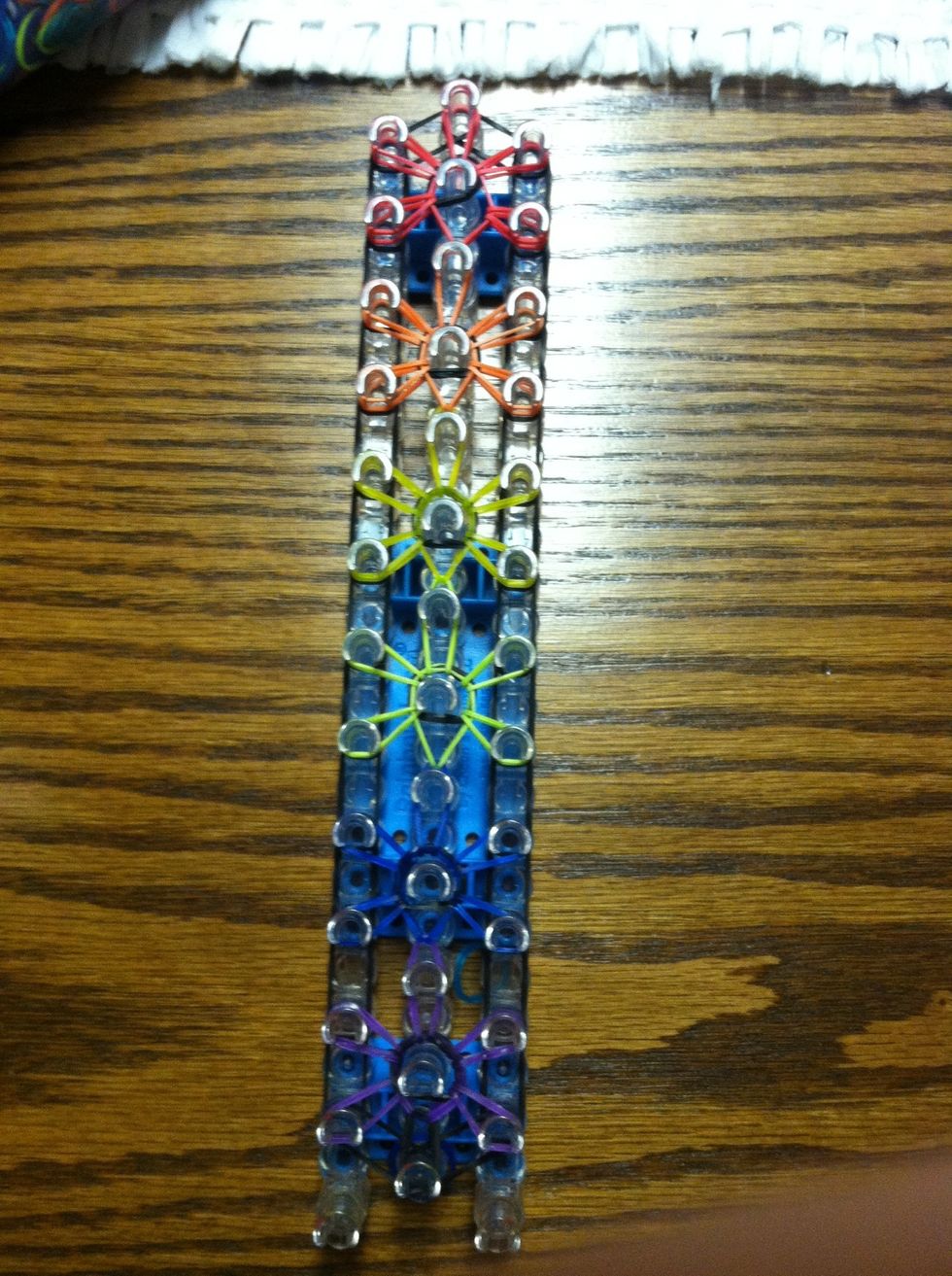 Take the next colored band from the 12 o'clock peg and pull it forward like you did in step 18.
Now take the first very left black band and pull it forward do this all the way up and diagonal at the top.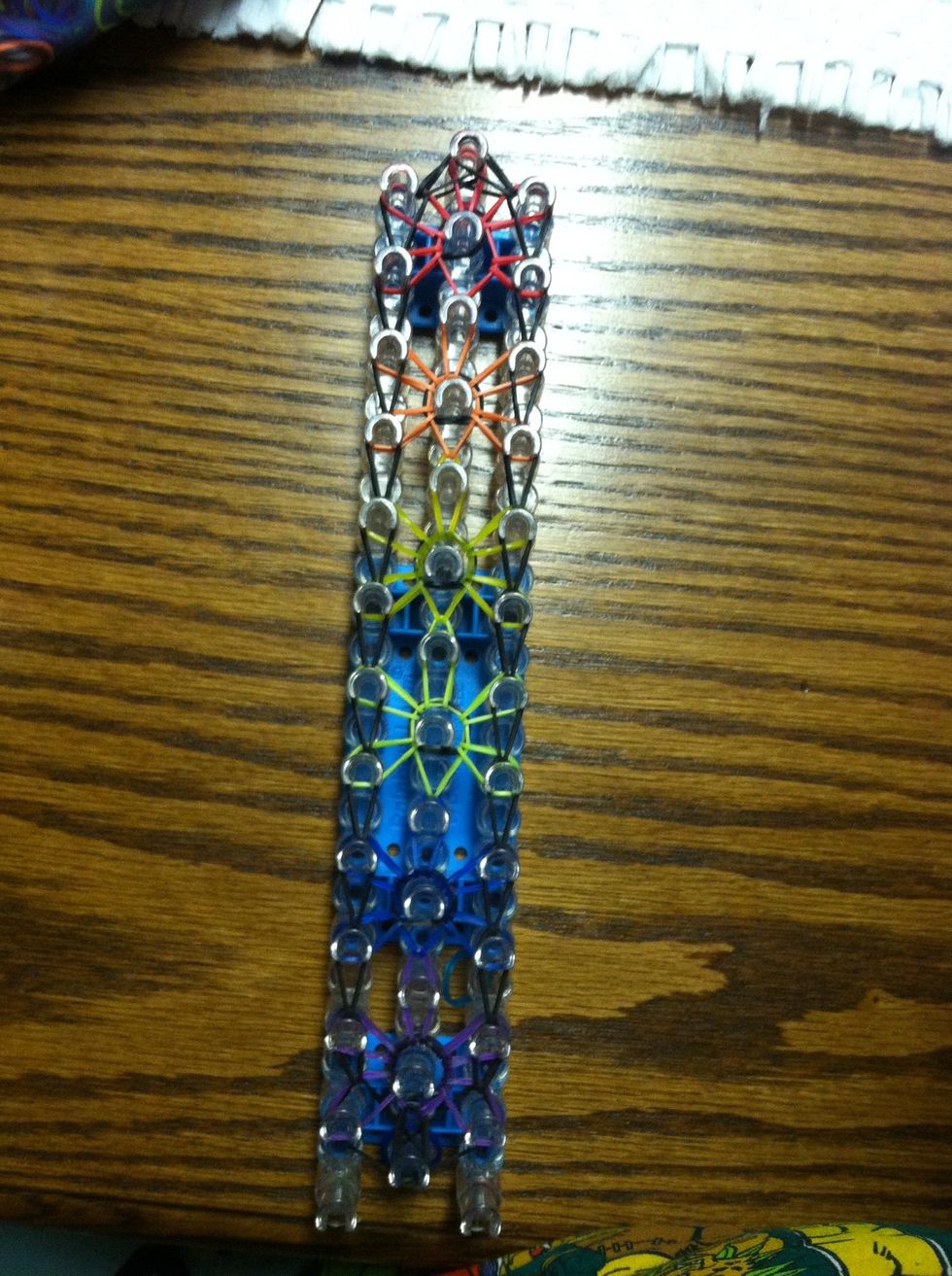 Continue on both sides and this is the finished product.
Turn the loom around and put your hook through all of the bands in the middle peg.
Take one band and pull it through.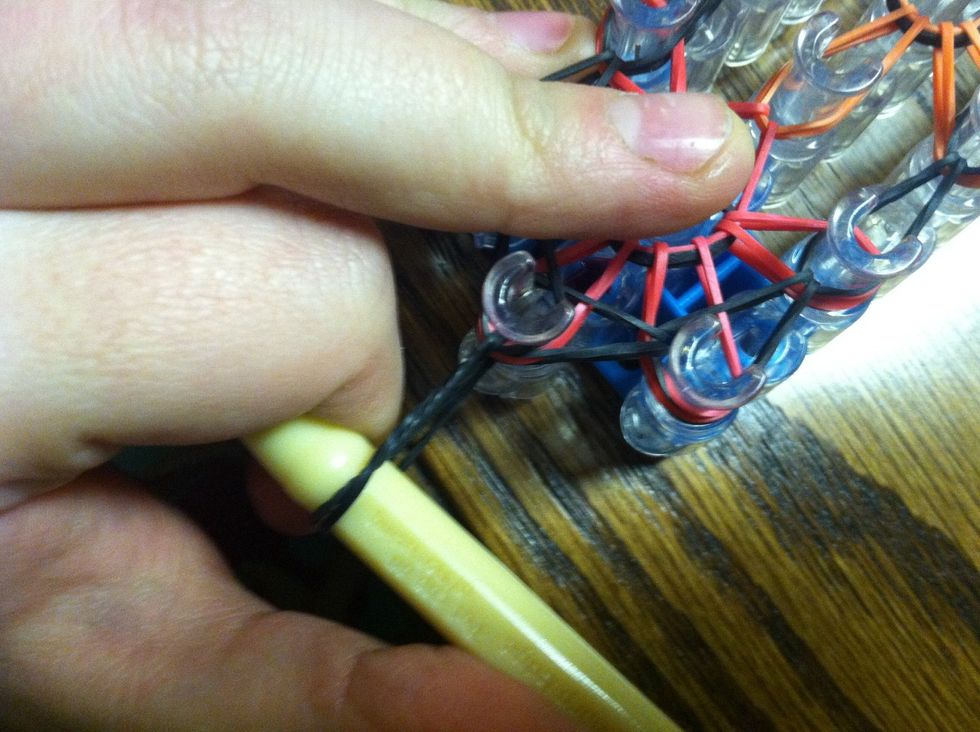 Put the pulled through band on the thickest part of the hook. And pull of the bracelet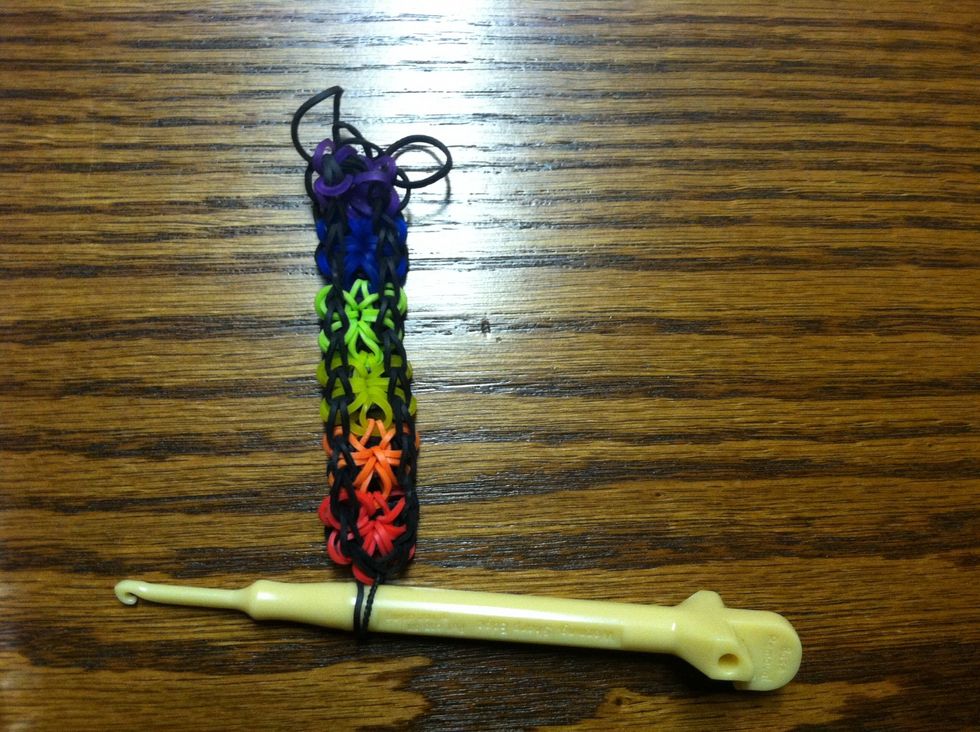 This is what it should look like do NOT take out the hook.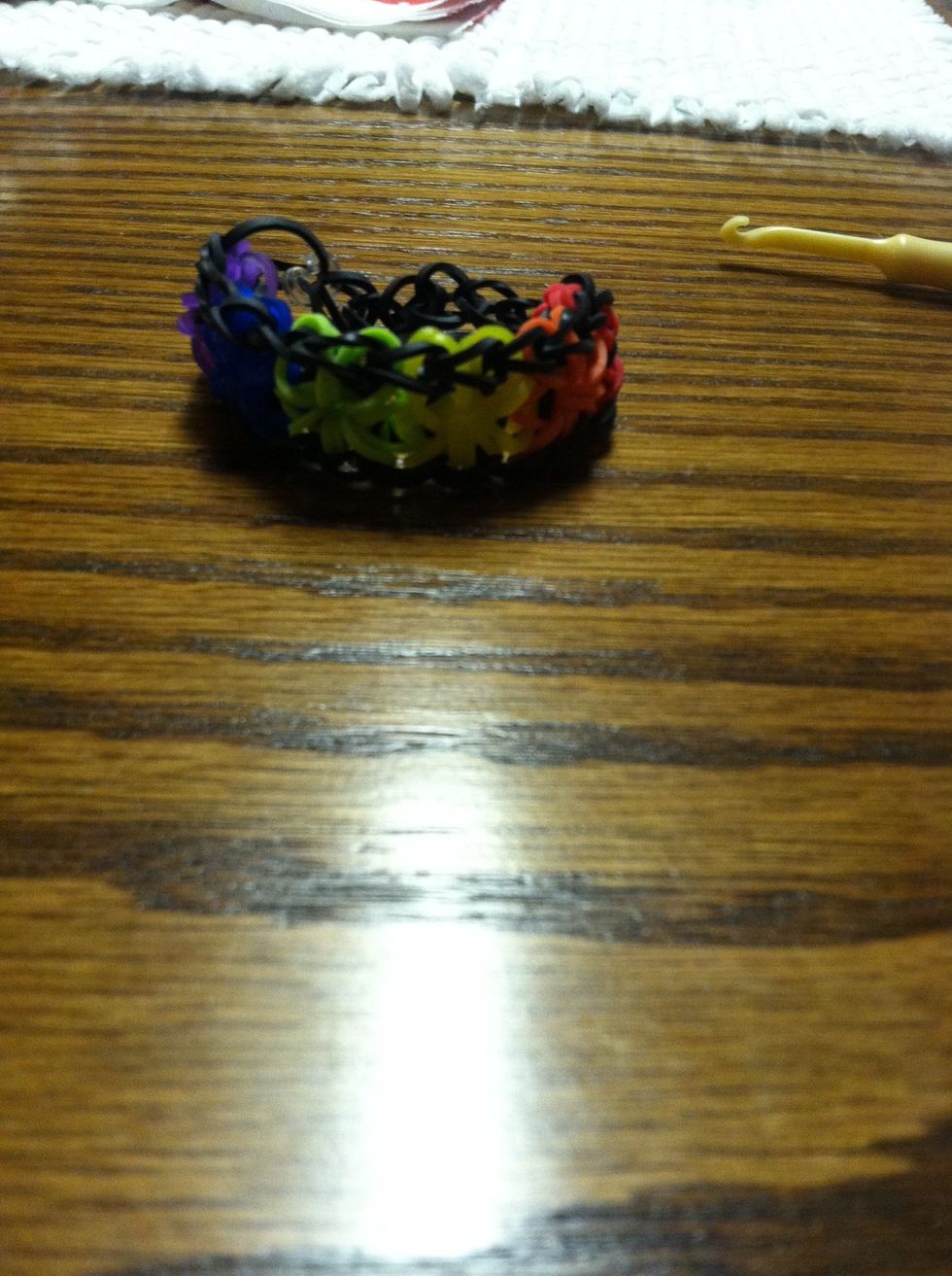 Add an extension and add it to the braclet.
This is the finished rainbow starburst braclet.
Rainbow Loom
Hook
Packs of rubber bands