Requested by Vanellope Umizaka! First off if u need extra help, go on to YouTube, there are many good tutorials for looming! Also a great book to get is "Rev-o-loom-tion" By: Liz Hum. good luck!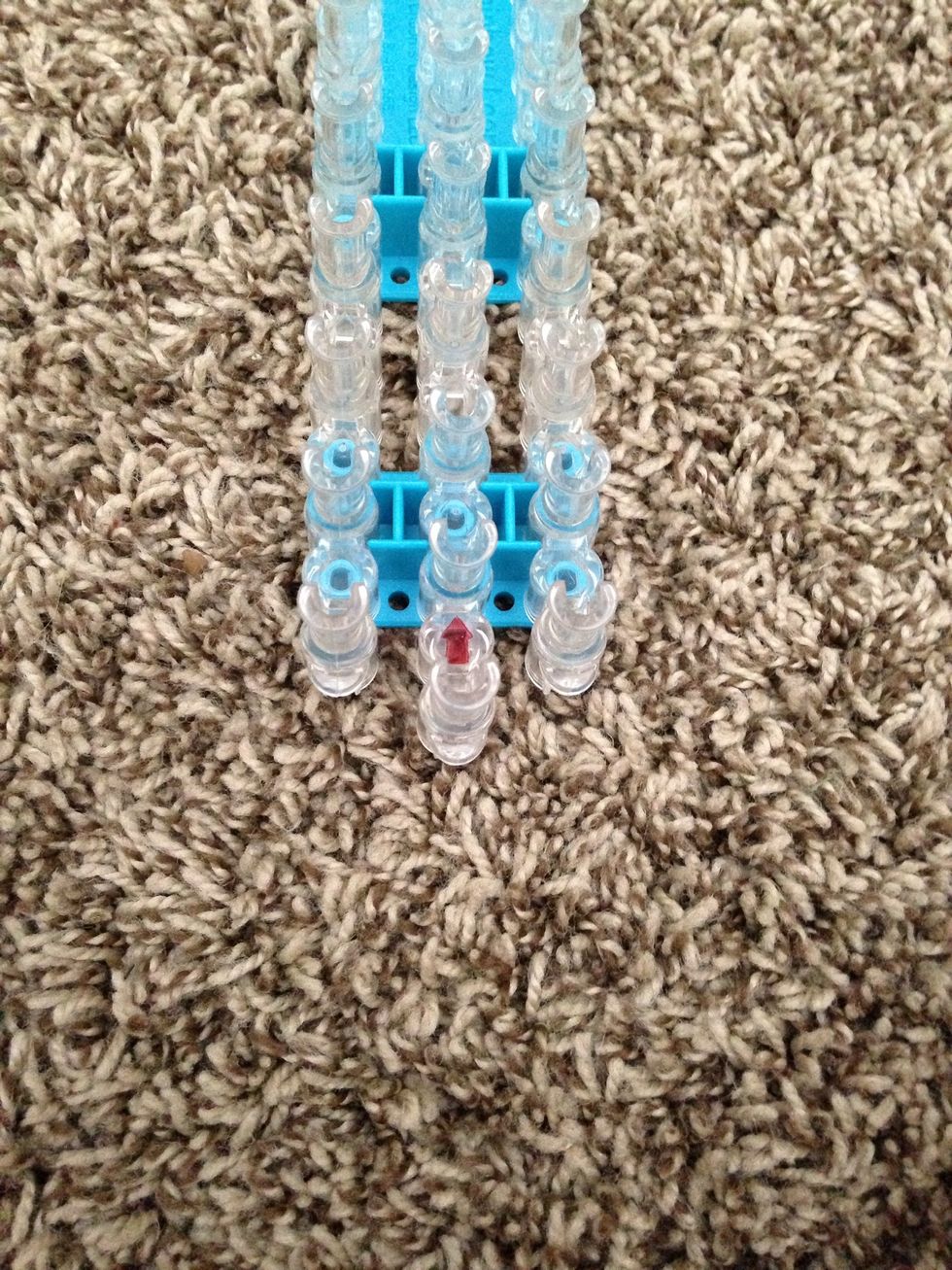 Make sure the red arrow is pointing AWAY from you.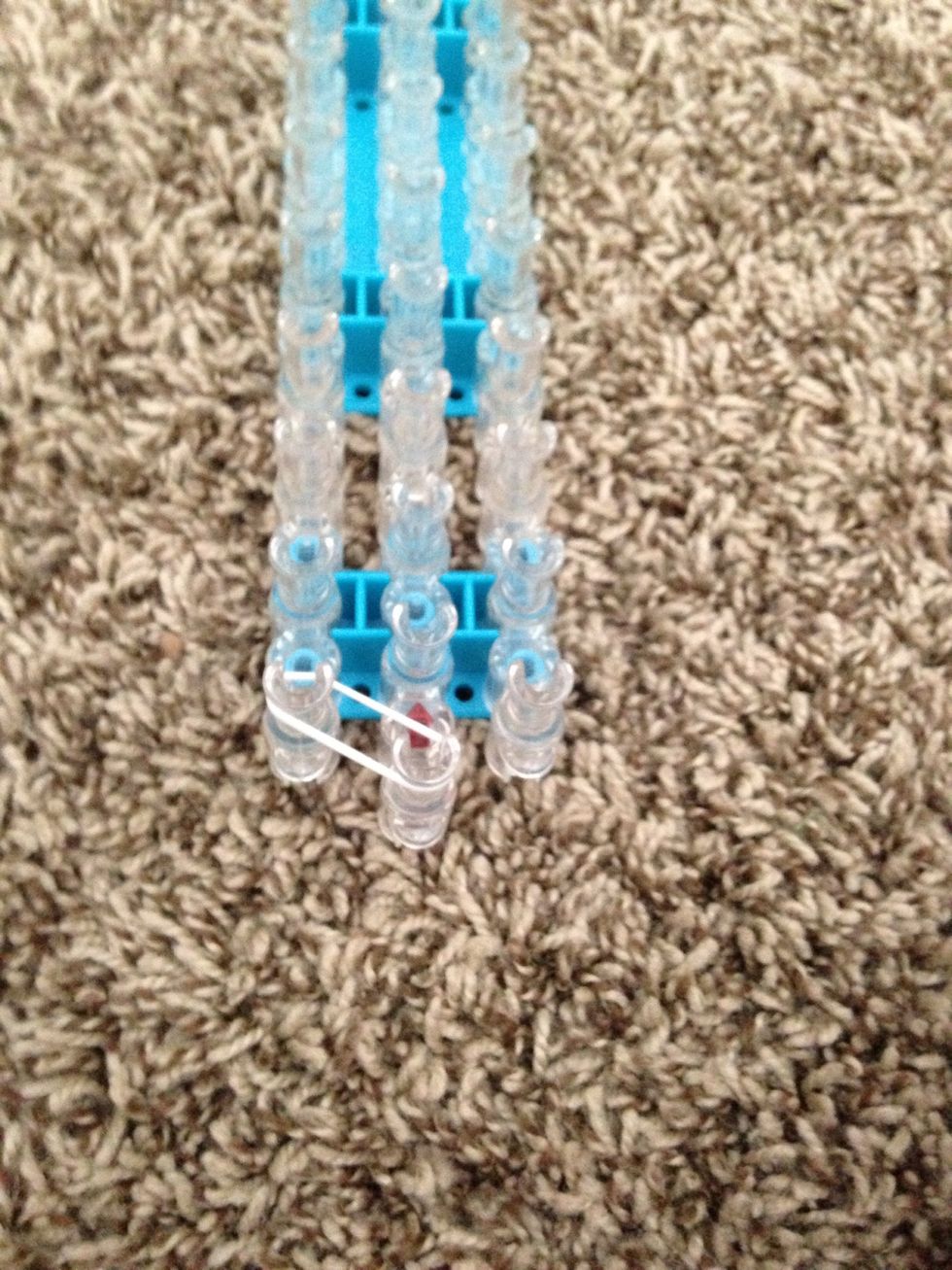 Place a band from the center peg and pull it to the left. NOTE: when doing borders, always start to the left!!!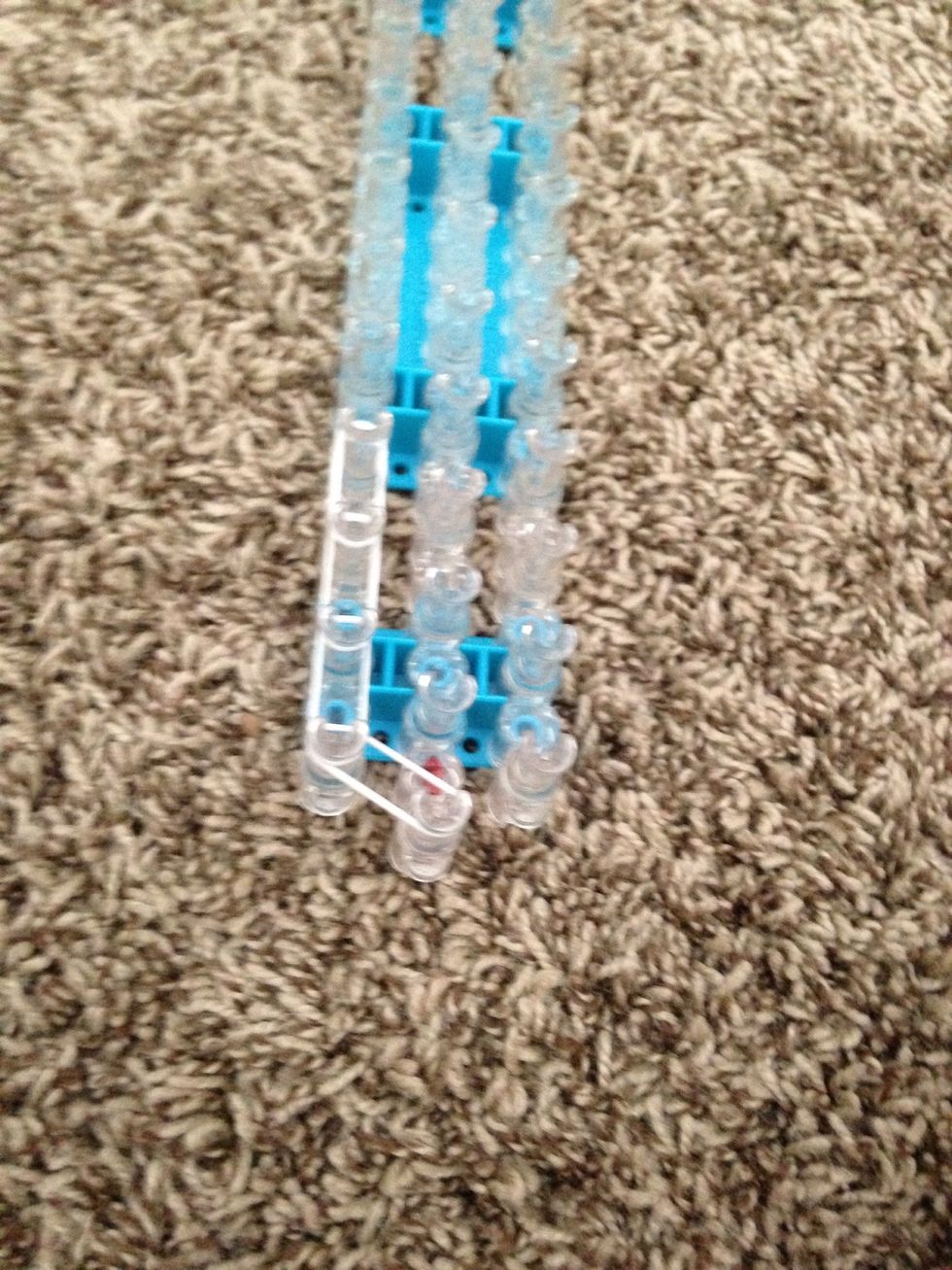 Continue to the end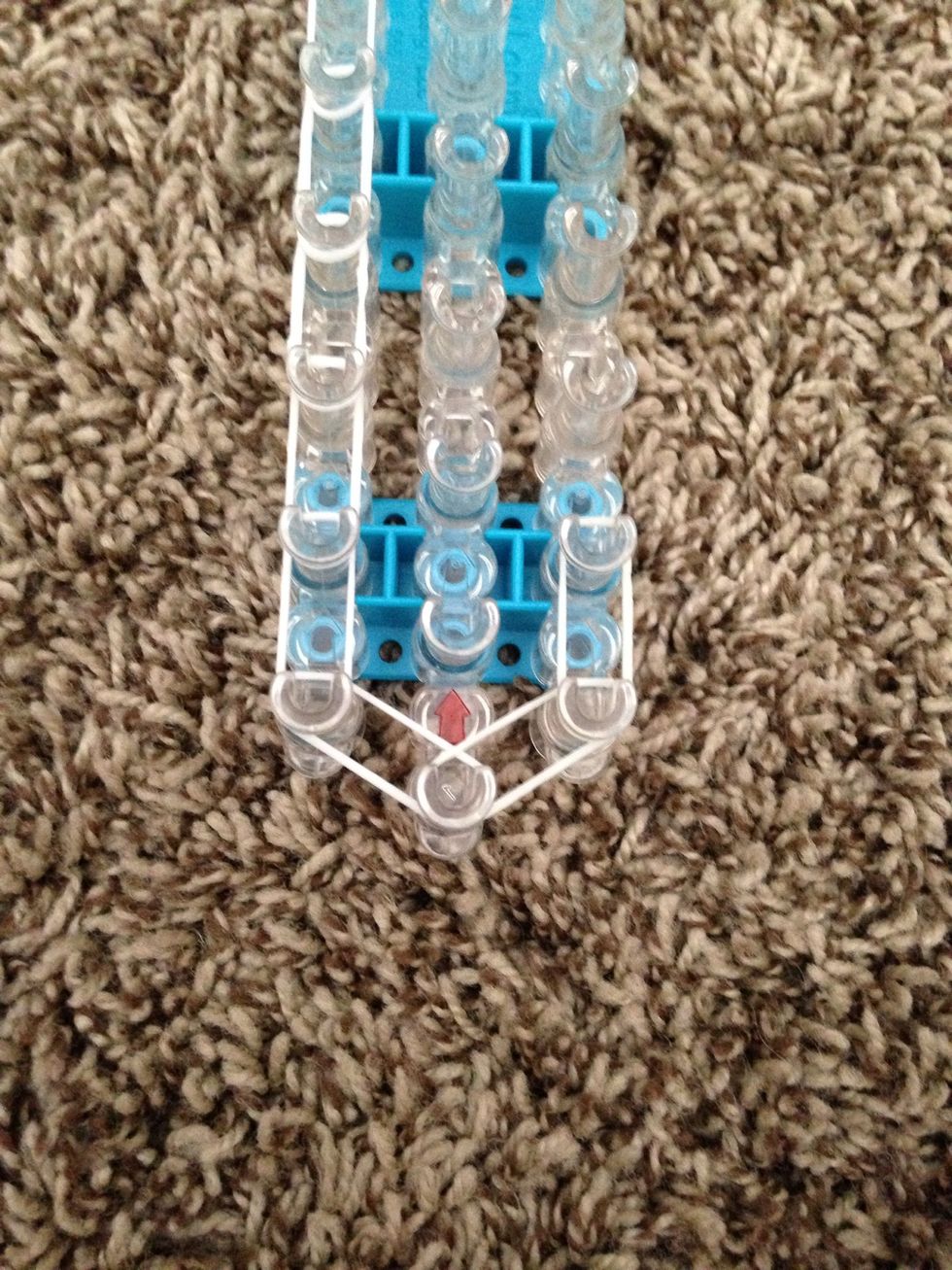 Start again on the right side.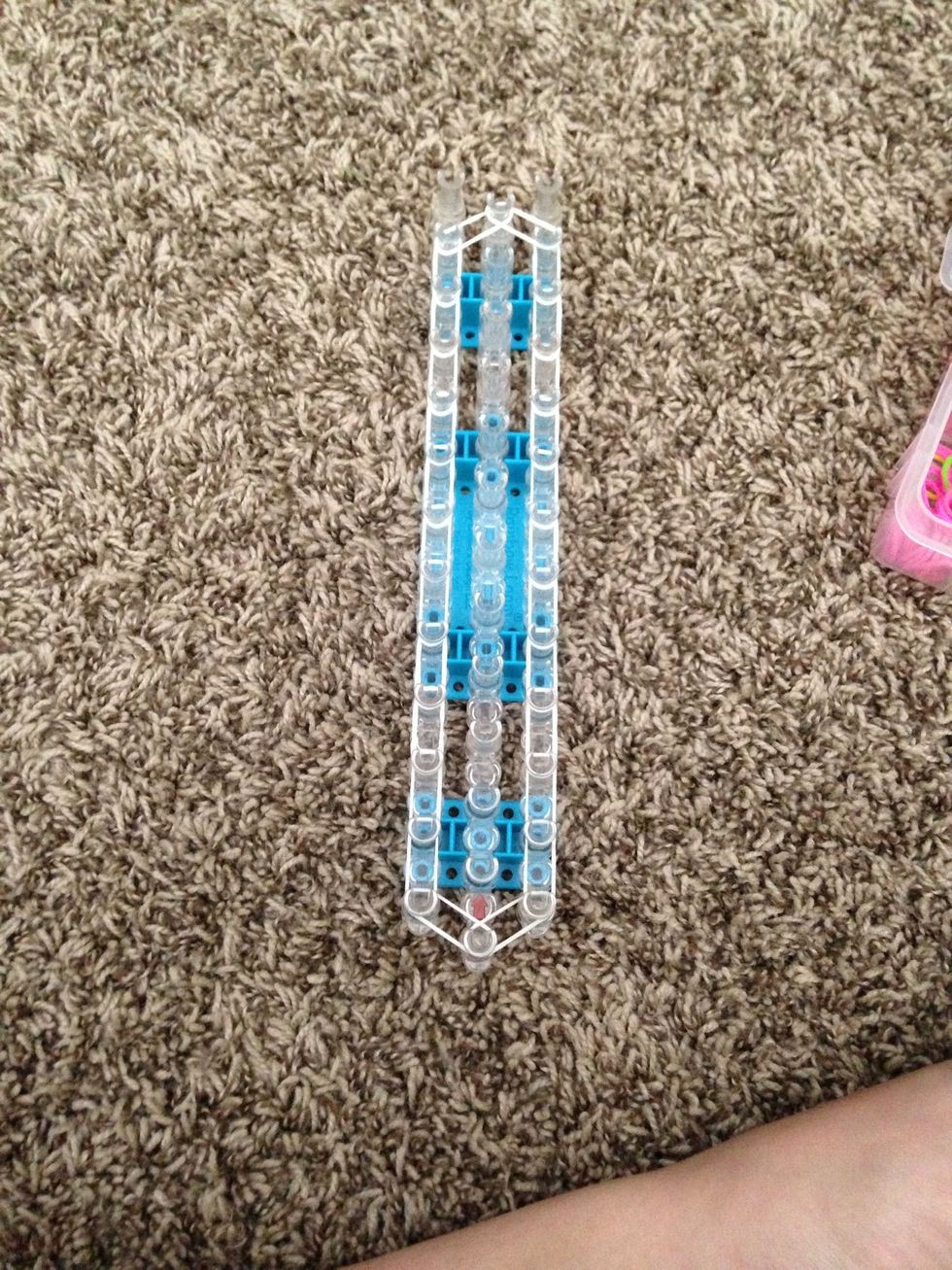 Done!
Now, it's very important that u use this EXACT order for the next step!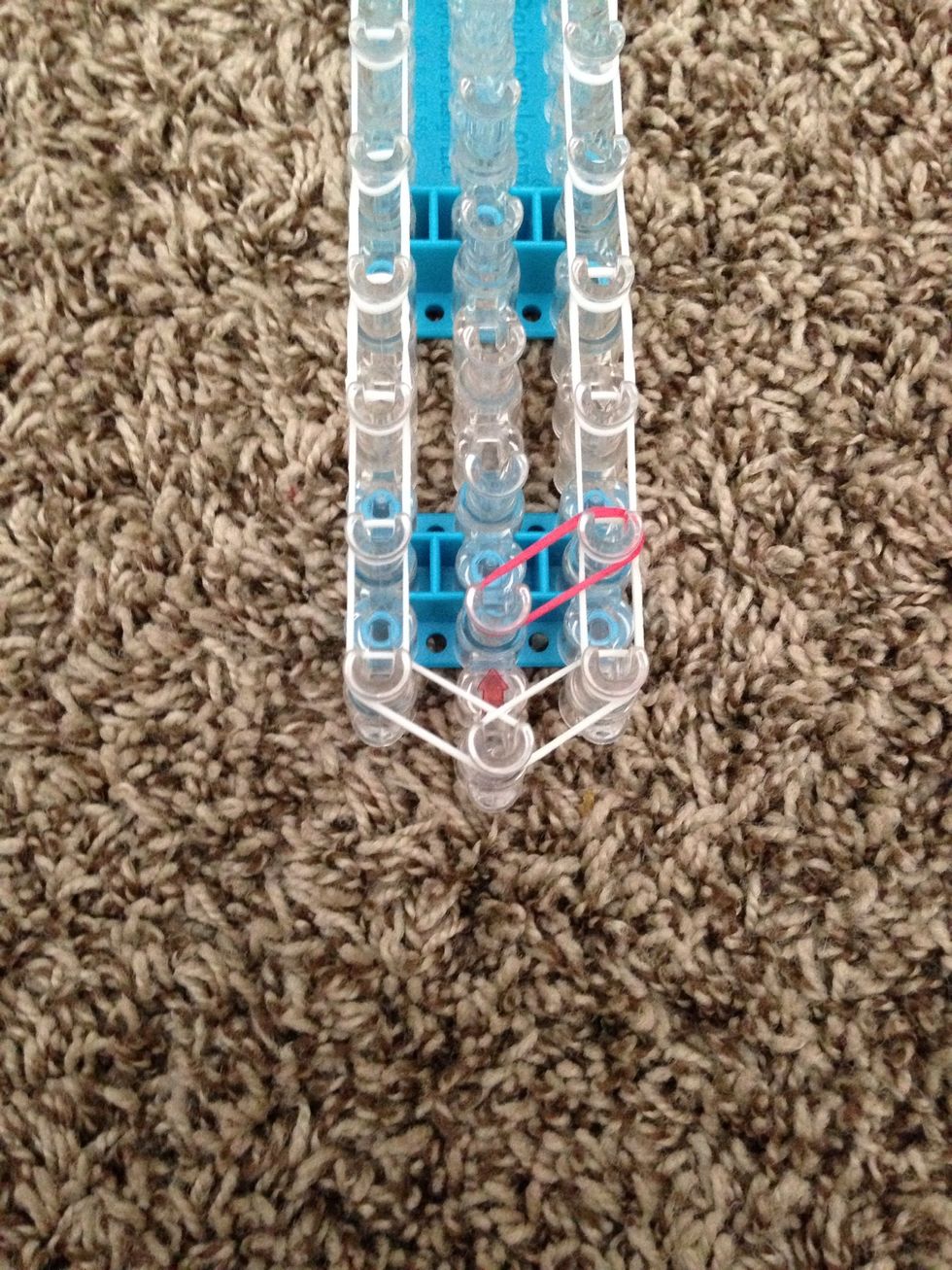 Start from the 2nd center peg and pull it to the top right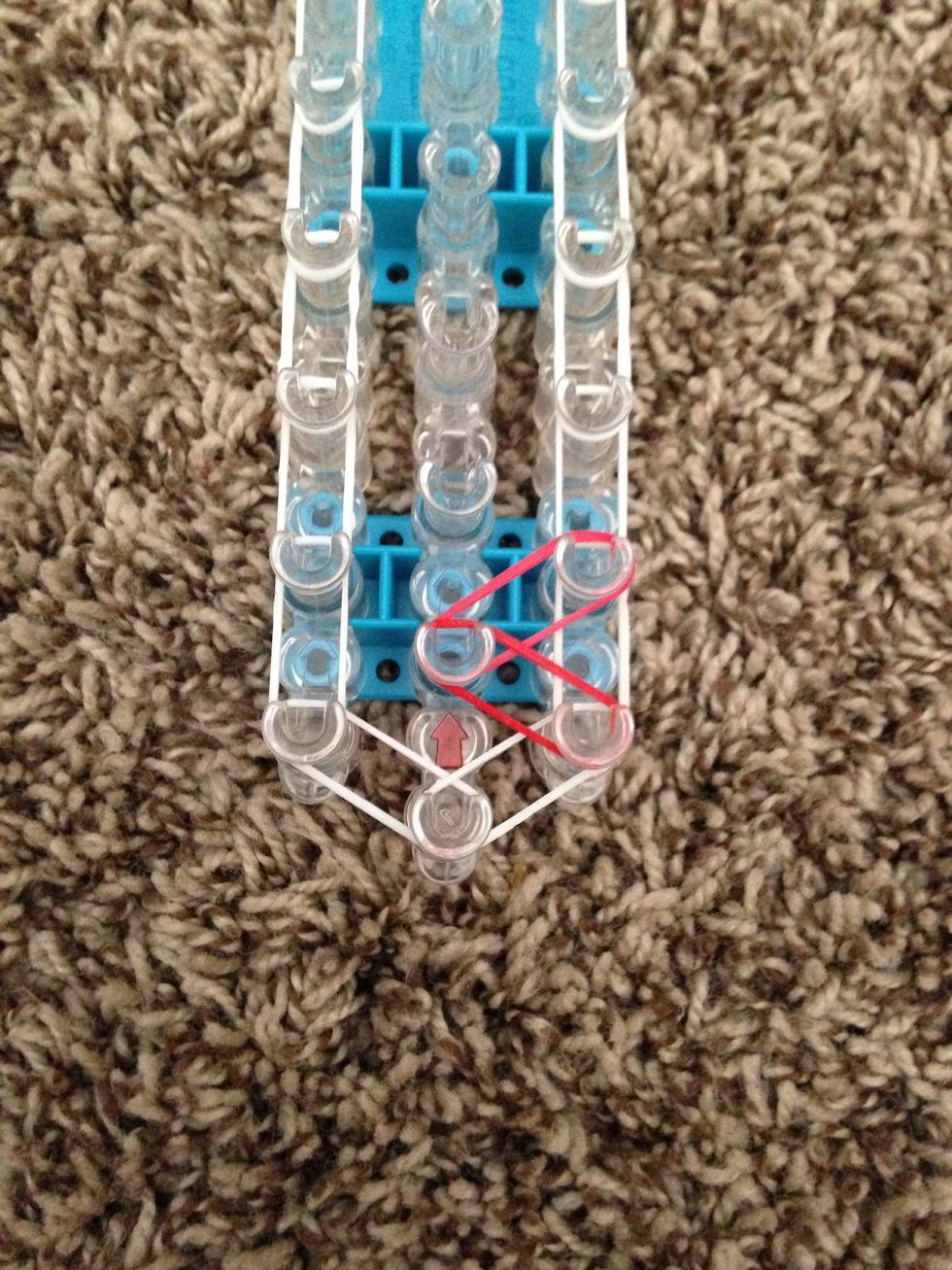 Put another one on and pull it to the bottom right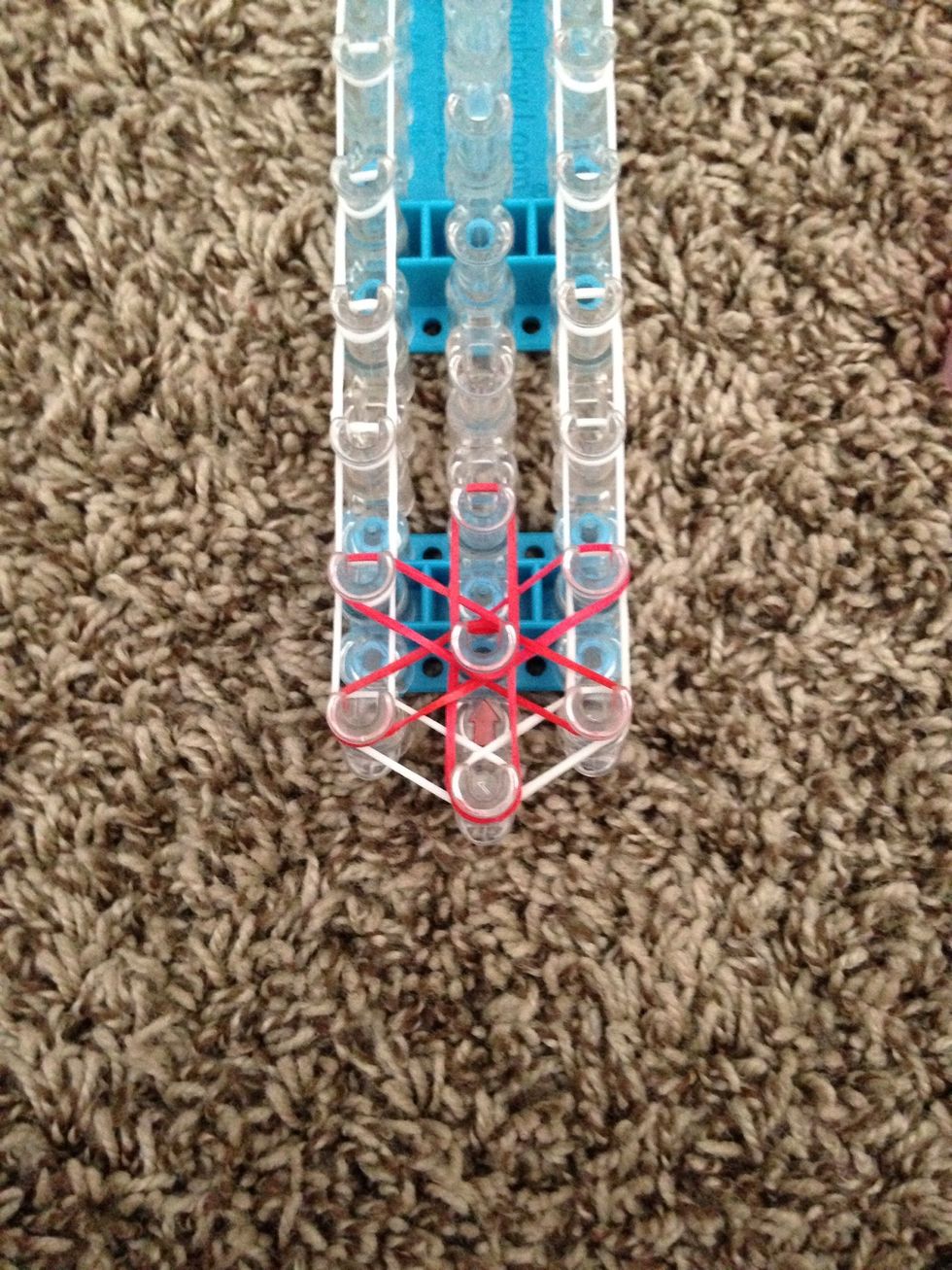 Continue in a circle. There should be 6 pins on the 2nd center pin
Do it again with another color or the same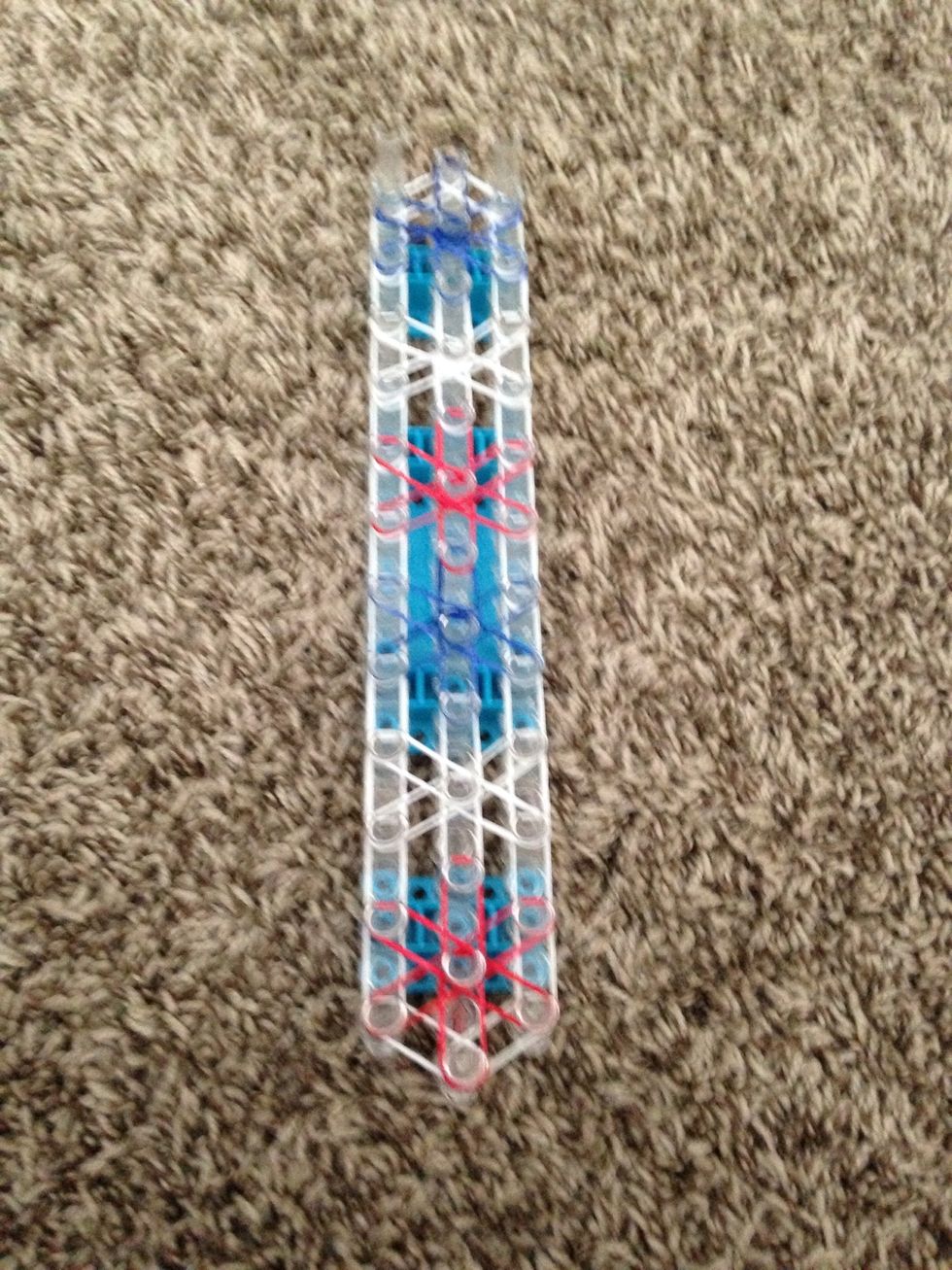 Done! How it should look. U should have 6 stars.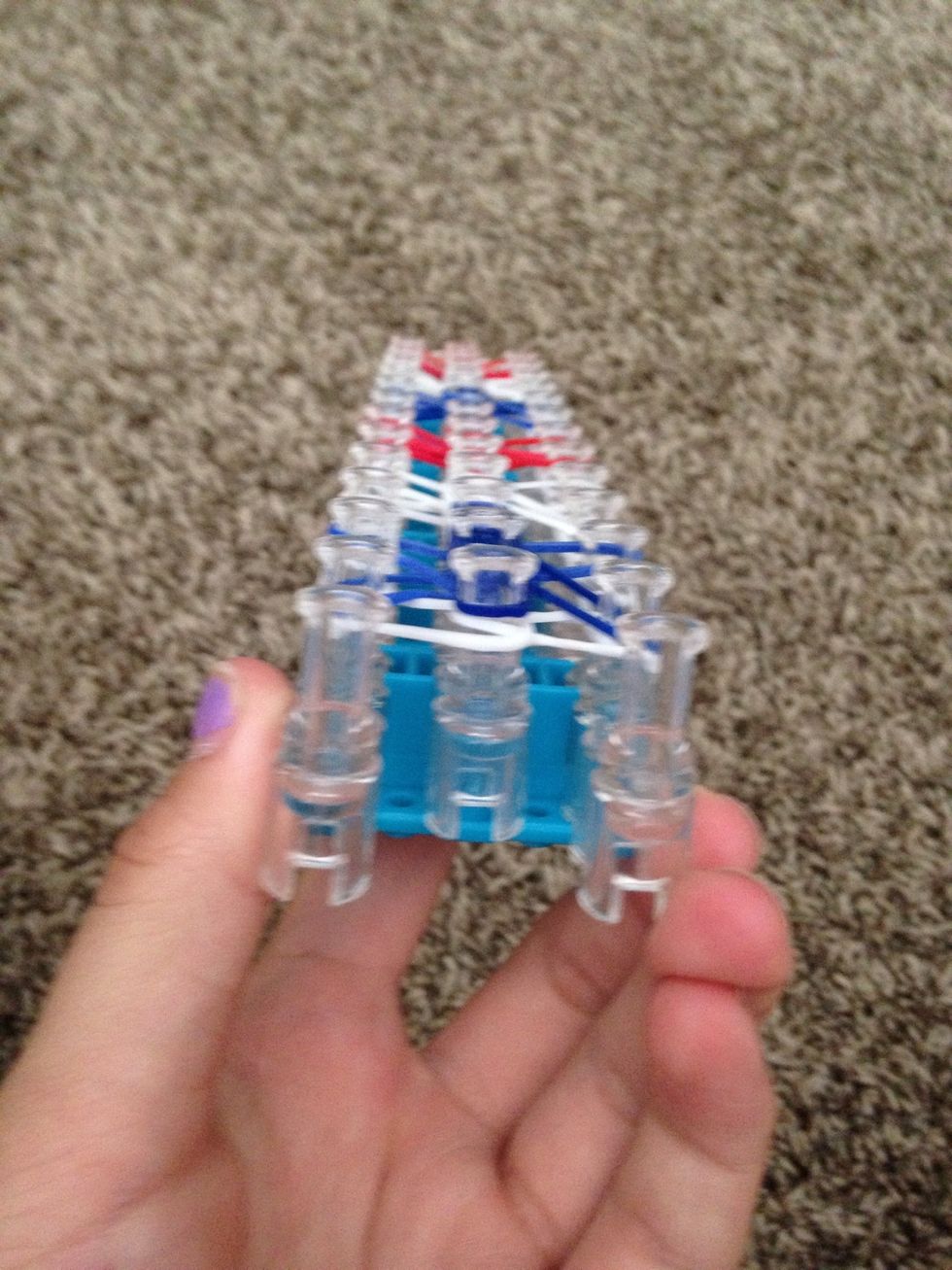 Turn it so the arrow is facing you.
Add a cap band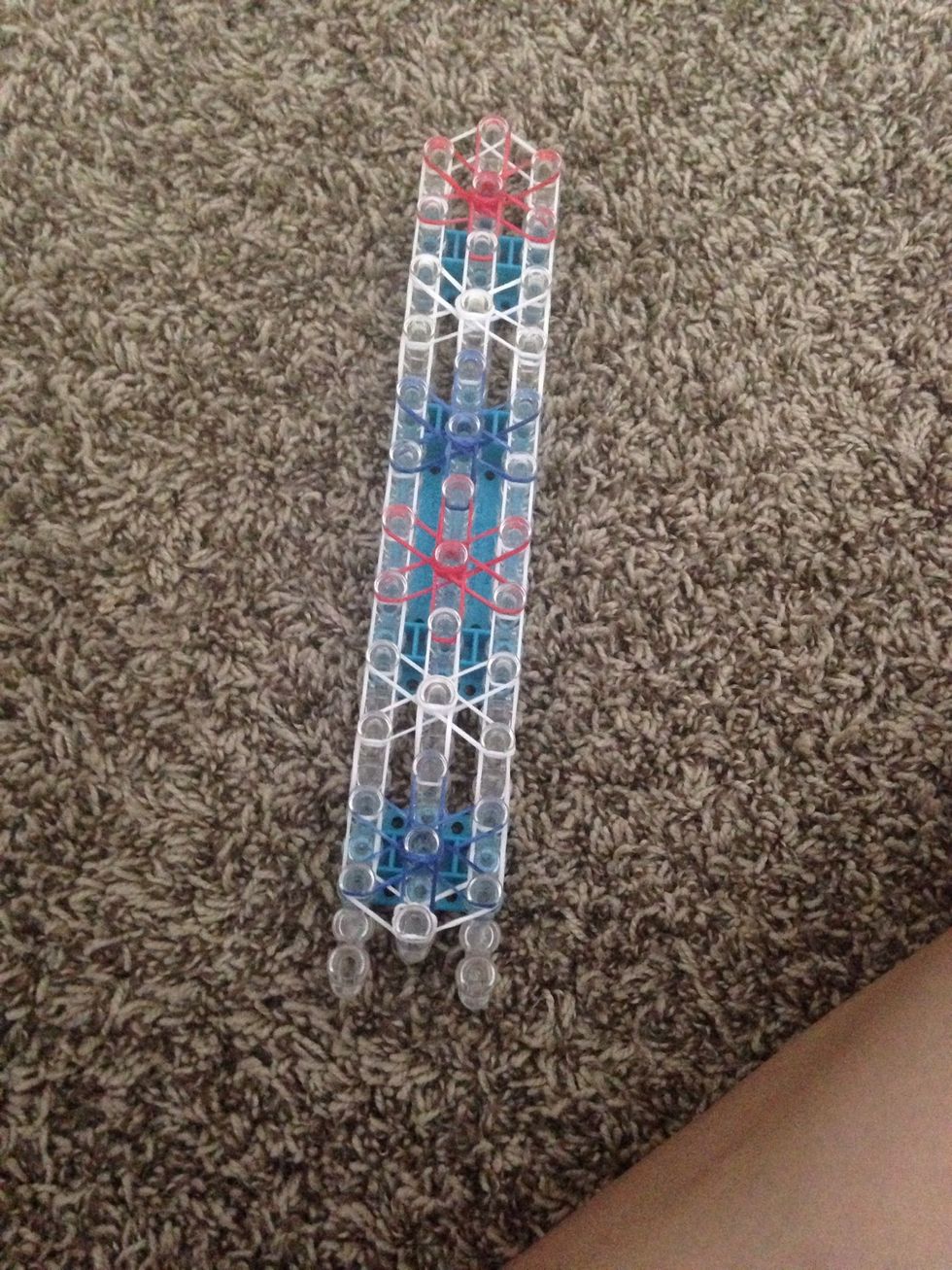 I know it's hard to see, but put a cap band on the center of every star.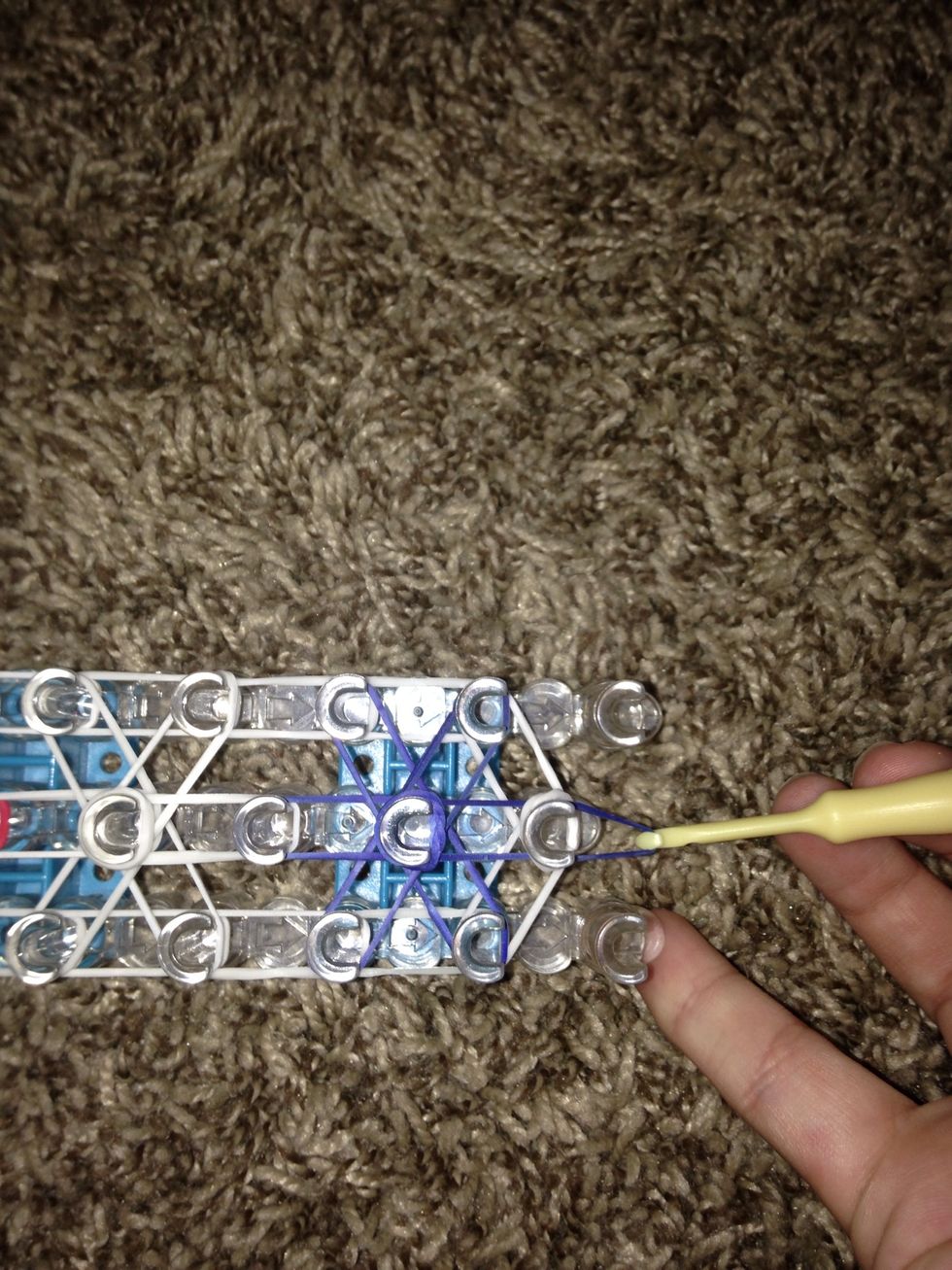 Pull out the band under the cap band and pull it to the center peg of the star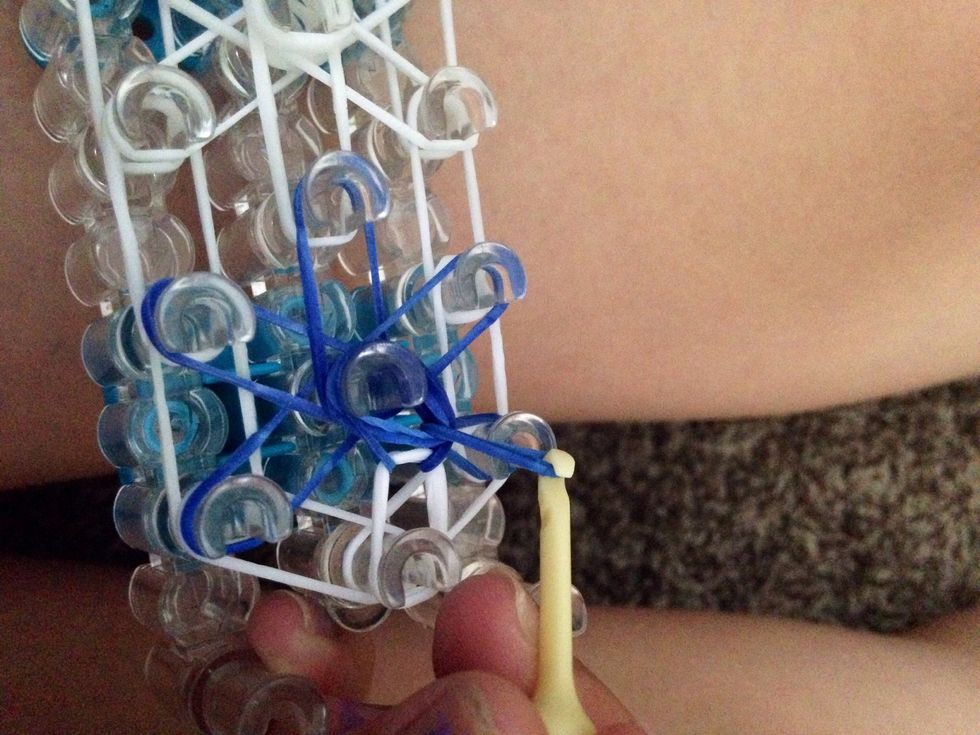 Go under the cap band and grab the top band an loop it to bottom right peg.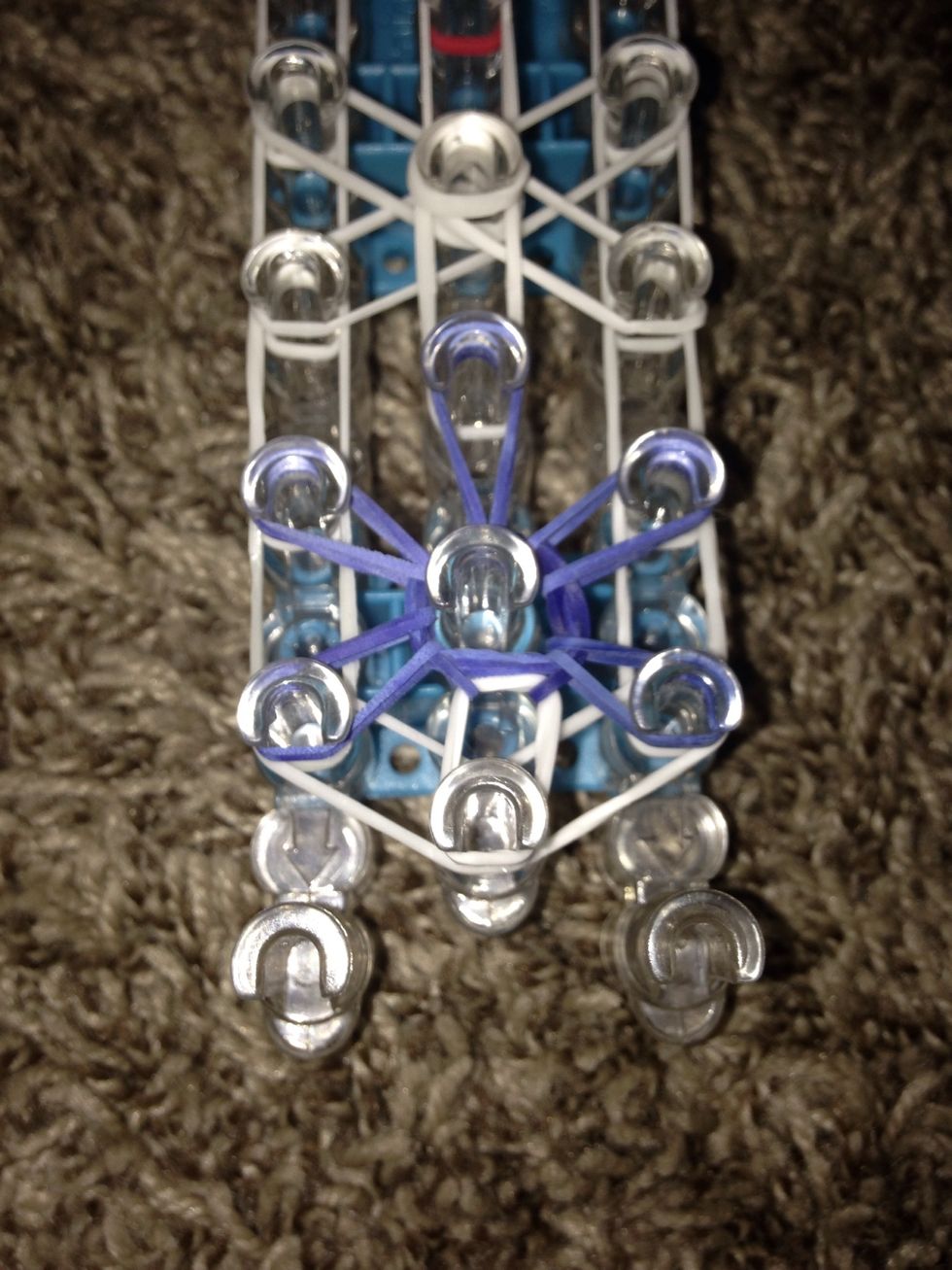 Continue pulling the top band top to it's peg COUNTER CLOCKWISE!!!!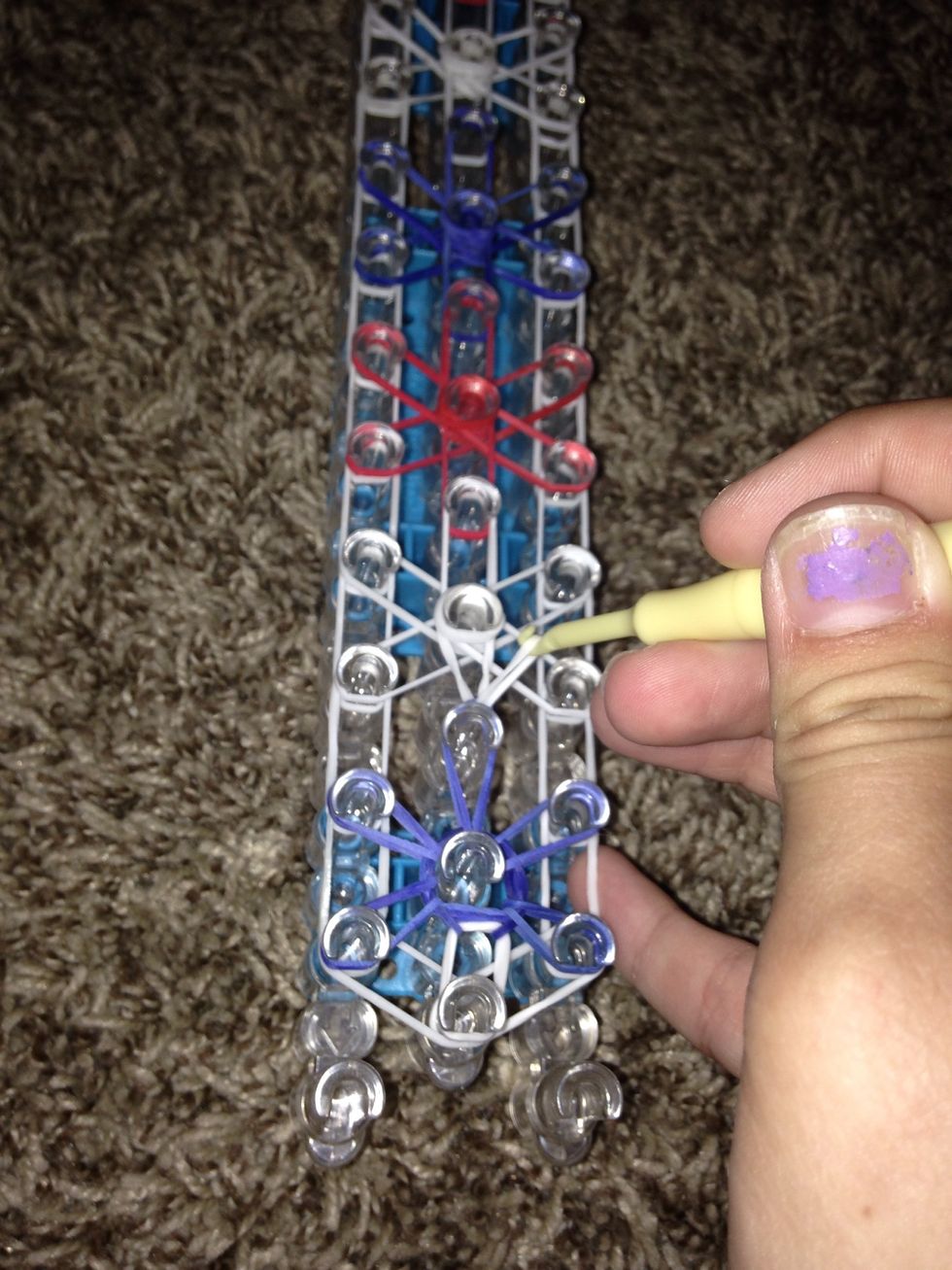 To start the next, pull up the different color band the the center of the next star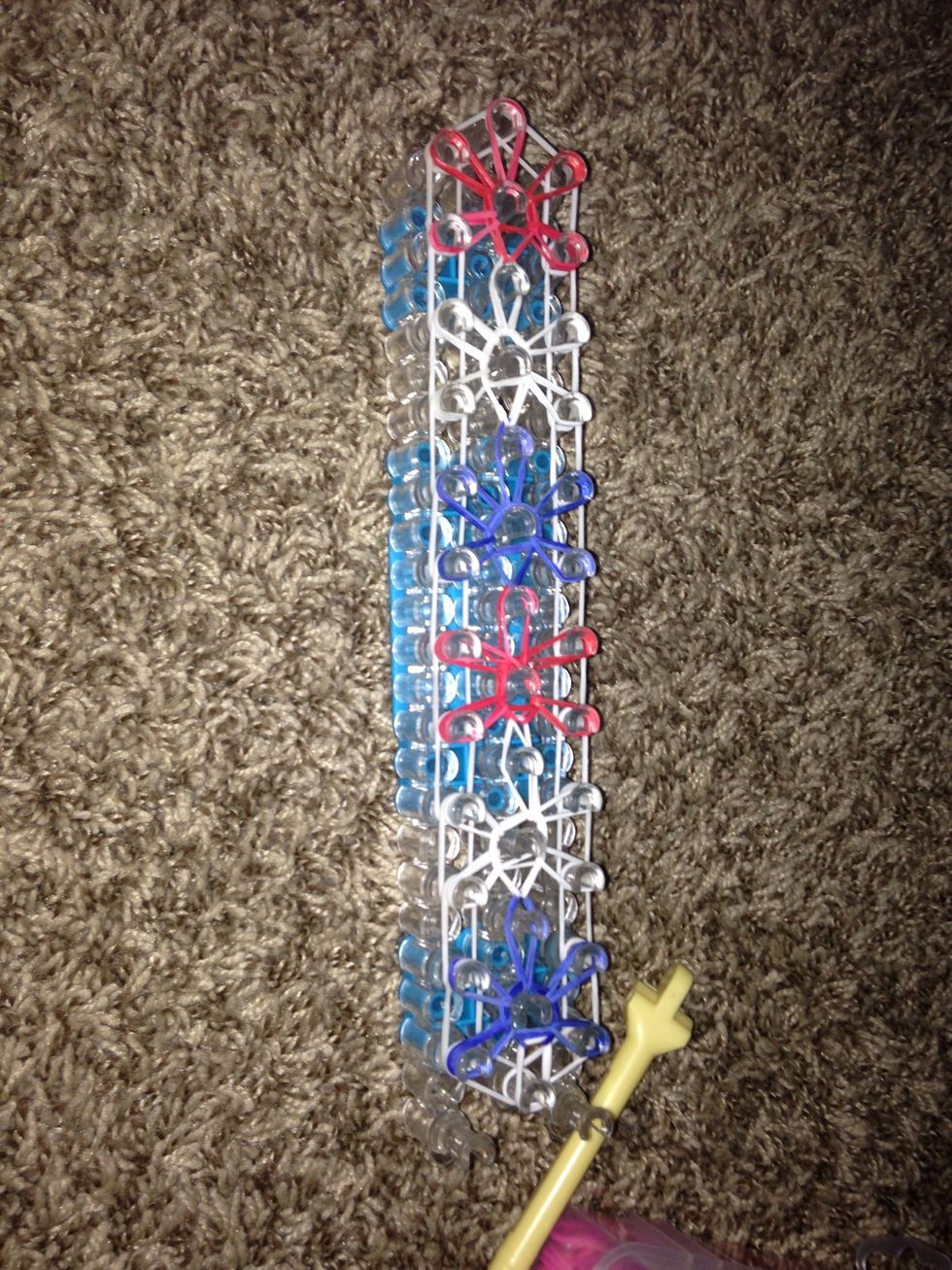 When it's done...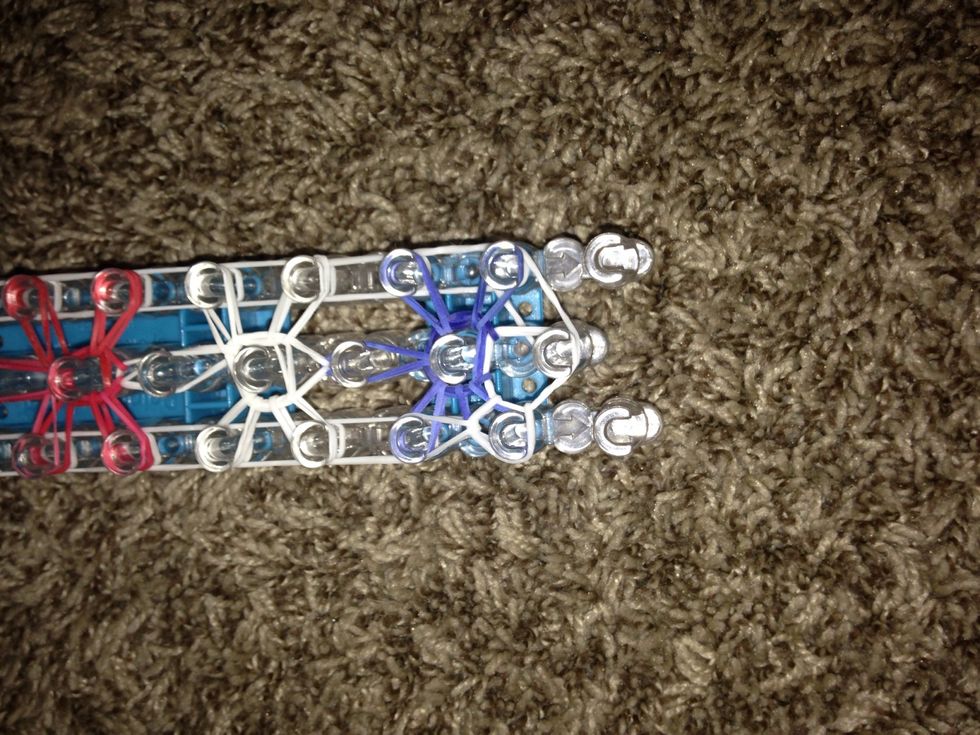 Start looming the borders, it's just simple looming.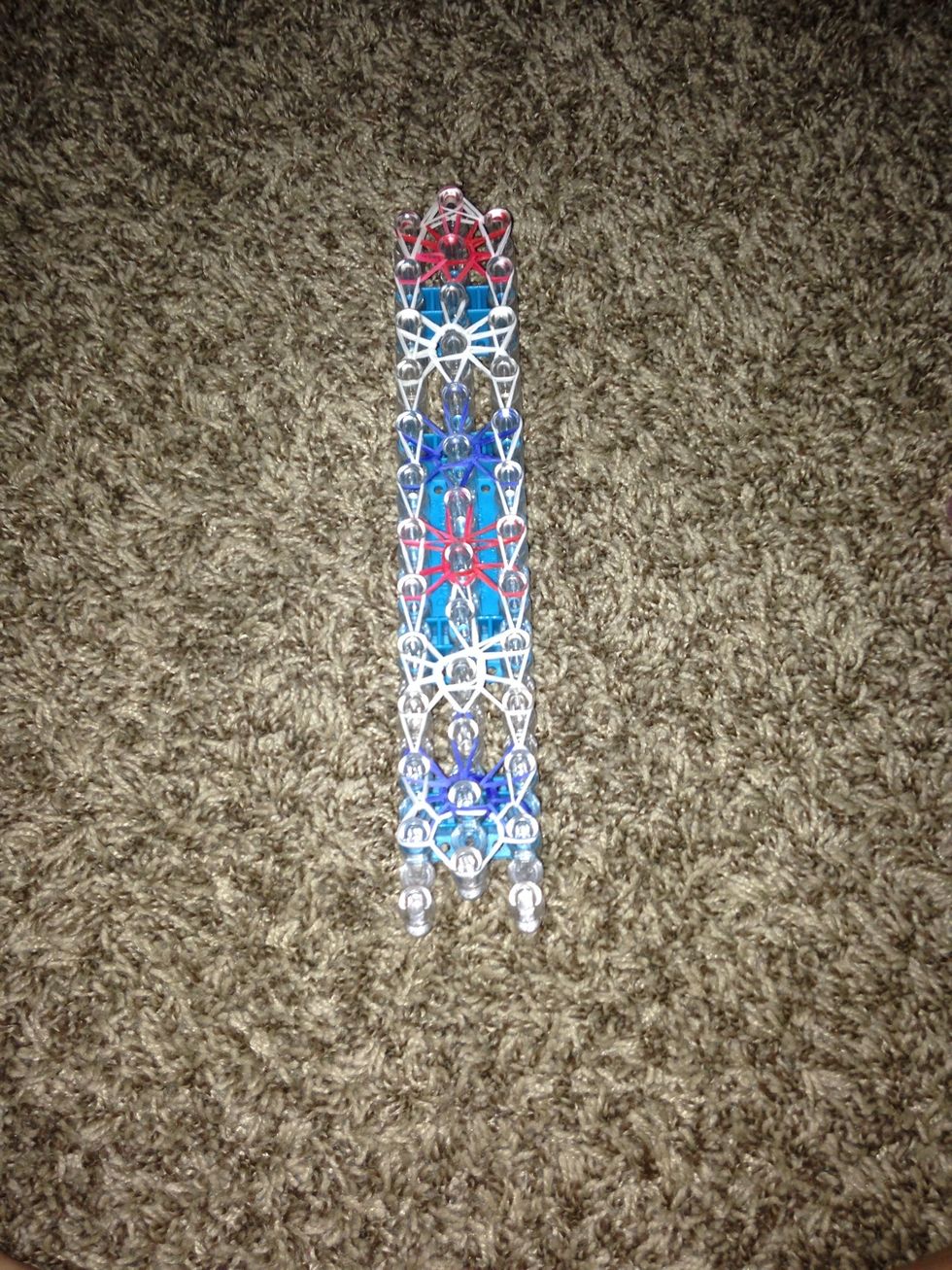 DONE🎉🎉
Put hook thru all the bands in the last peg and attach a band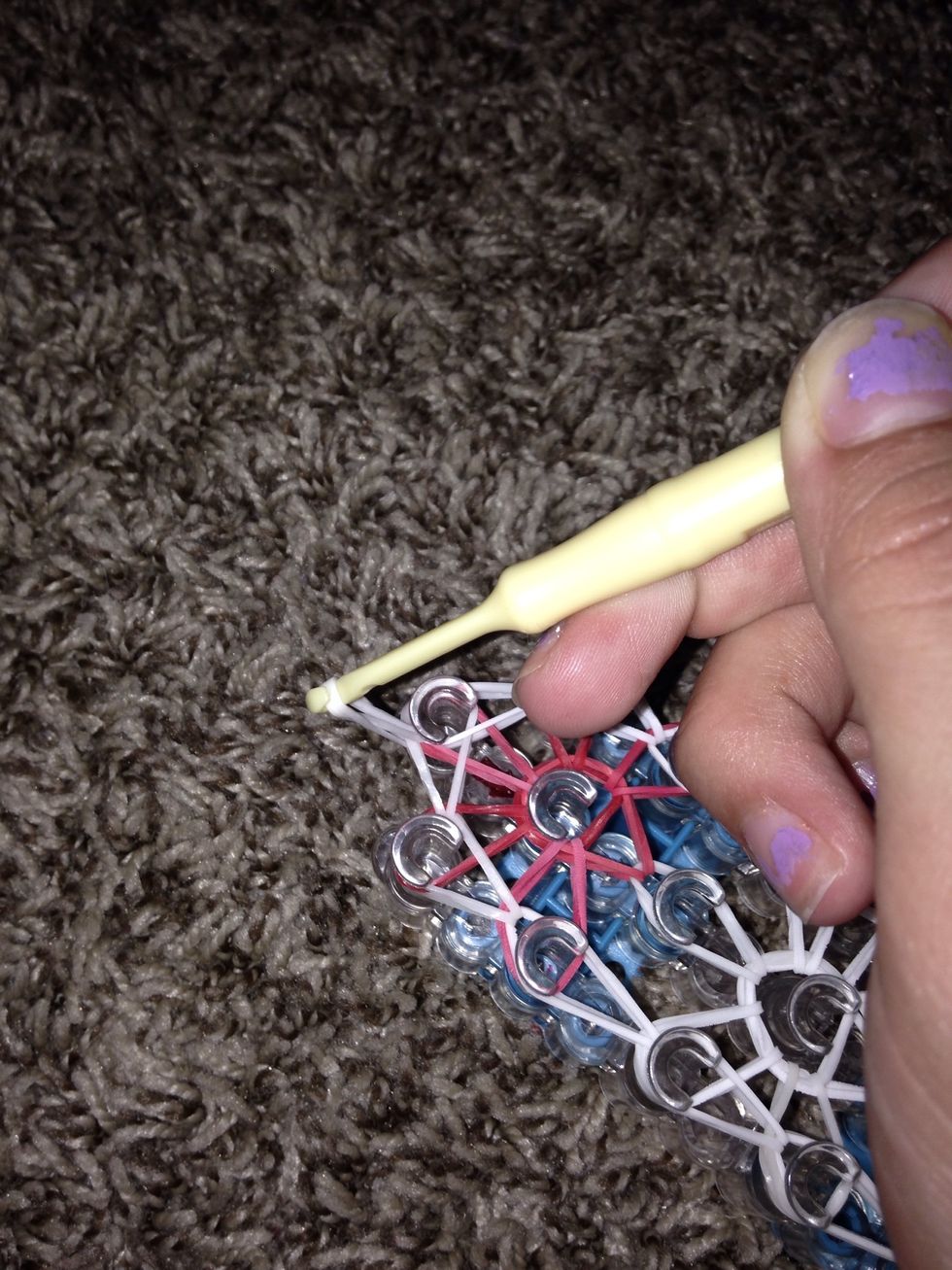 Pull the hook Thru so now the band is in all of the bands
Carefully take it off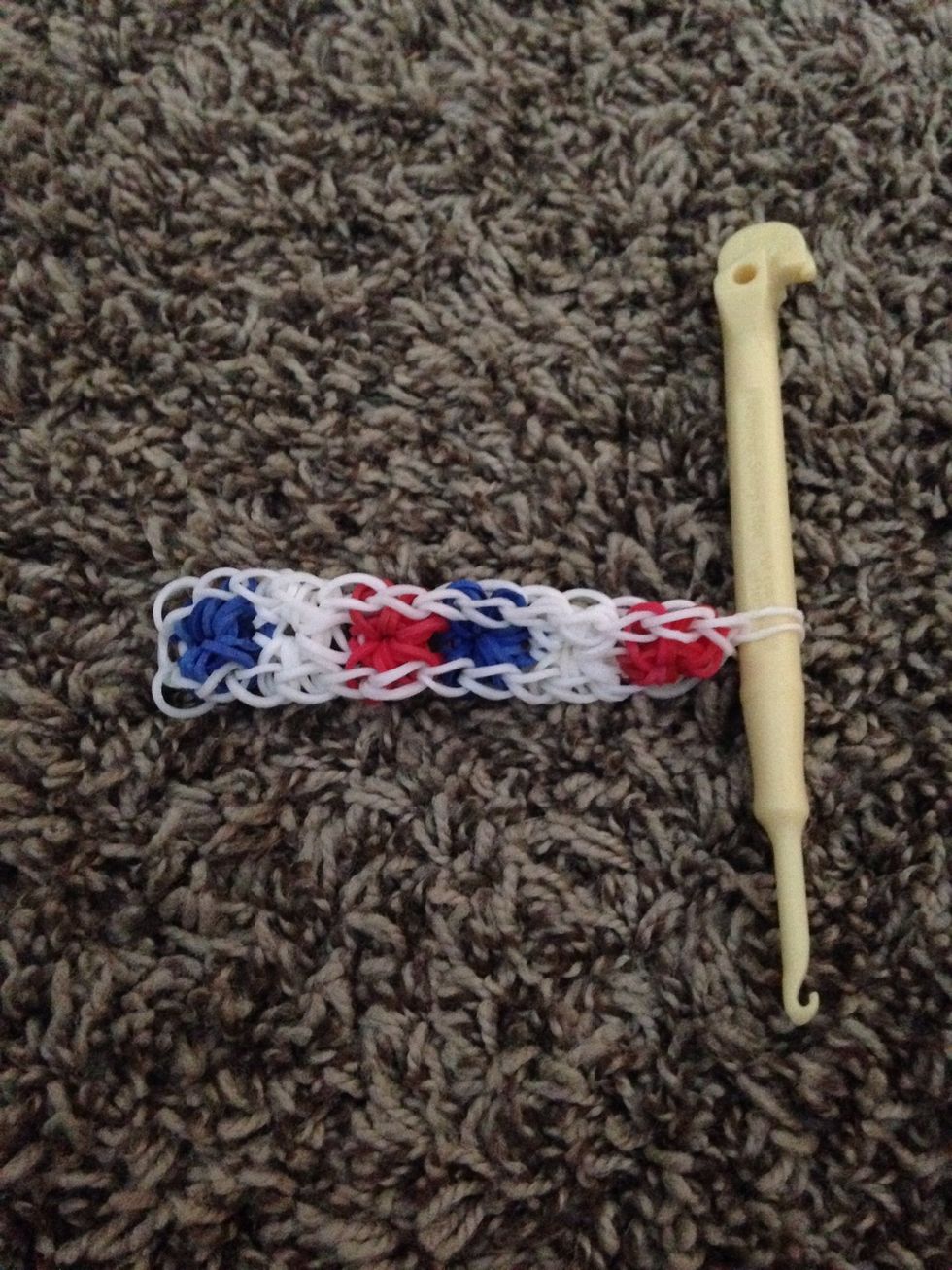 Not done yet😋
Add extension, I like to use about 6-7 bands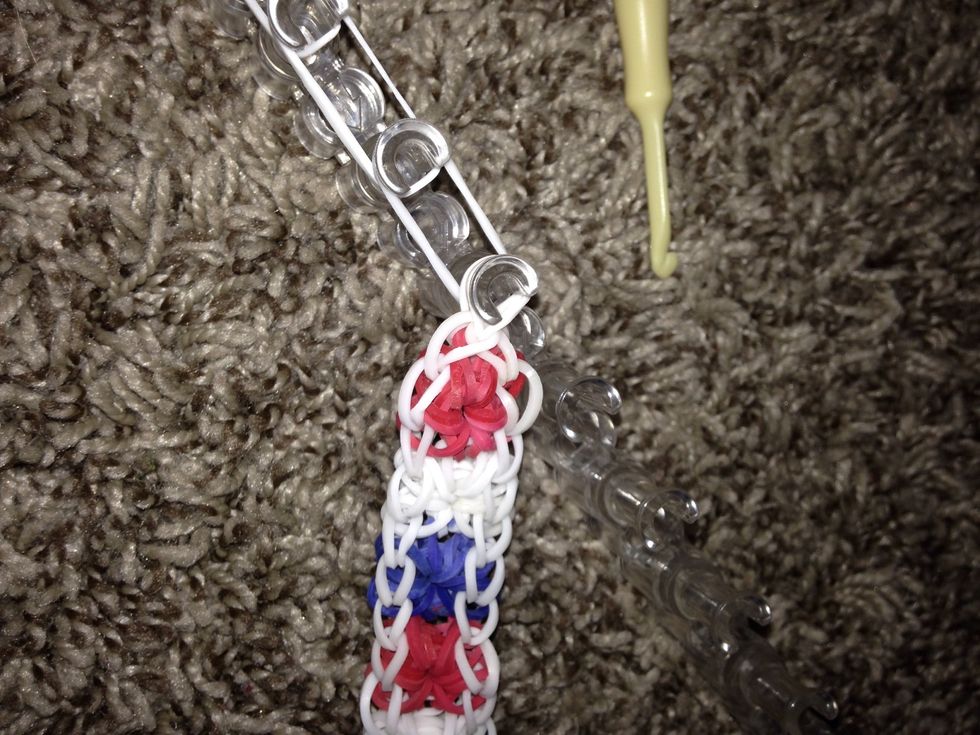 Attach the pattern on the end of the extension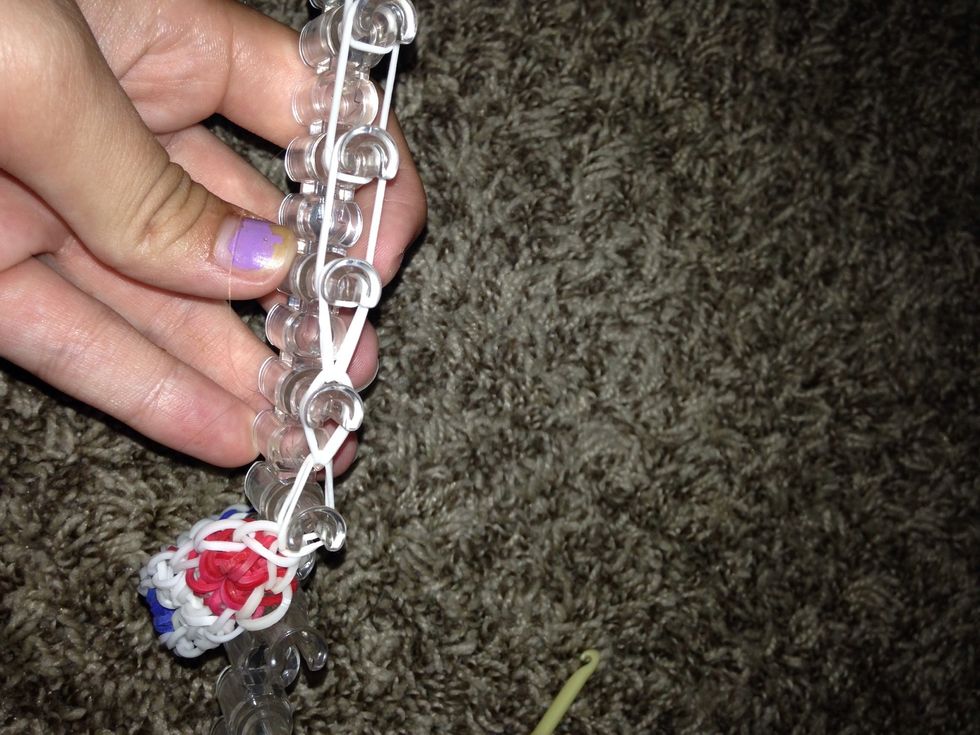 Loom it up
Put on any type if clip (I used a "s" clip but "c" will work also)
Now show it off!!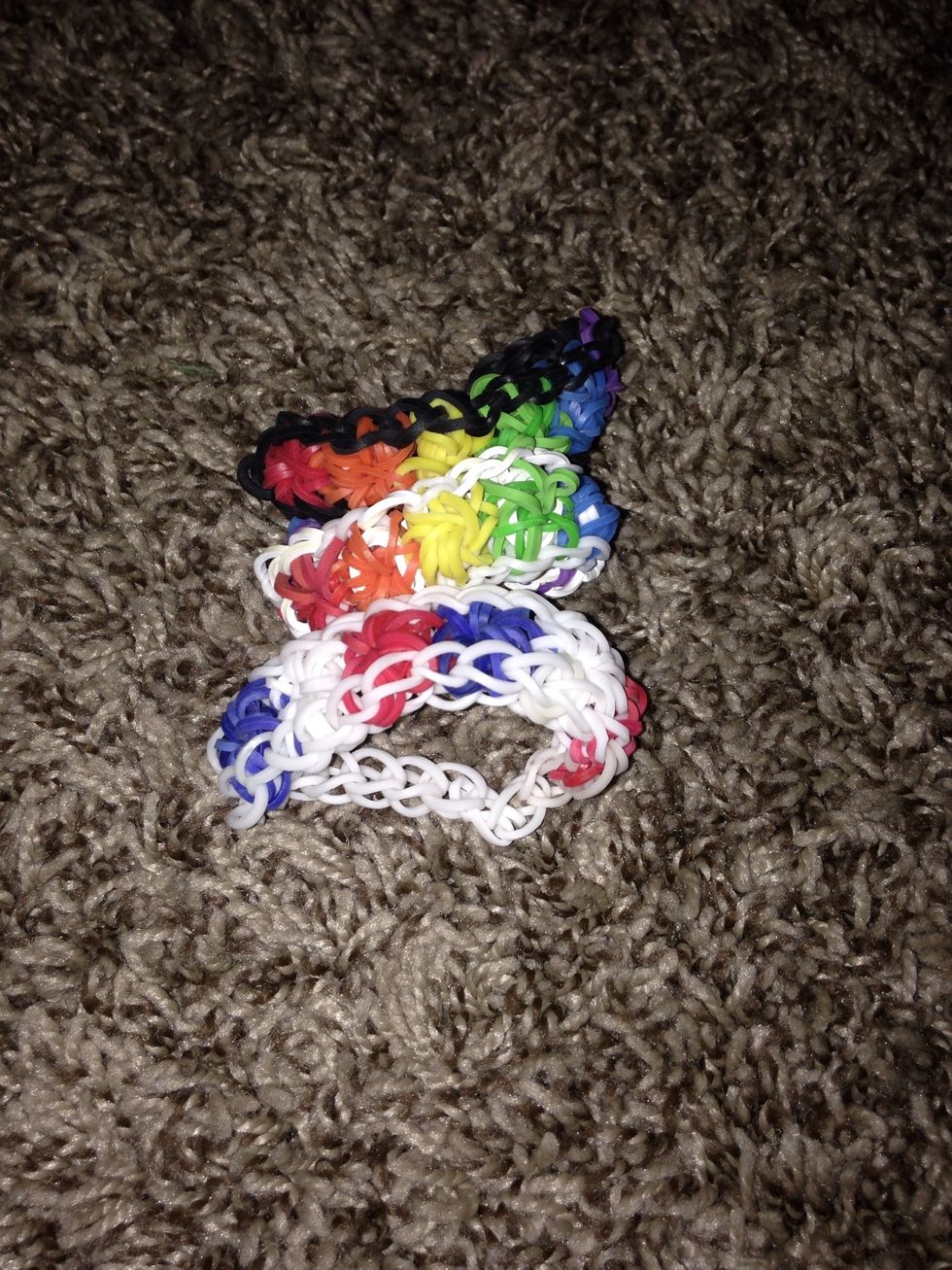 So other starburst I made
Hope this helped! Sorry it's so long! Good bye! ❤️ and follow!
The creator of this guide has not included tools
Mia Abate
Hello! Welcome to my guide library! I will do rainbow loom and nail art guides!! Also may do flute and piano guides! I'm new here so please don't be mean!! ??