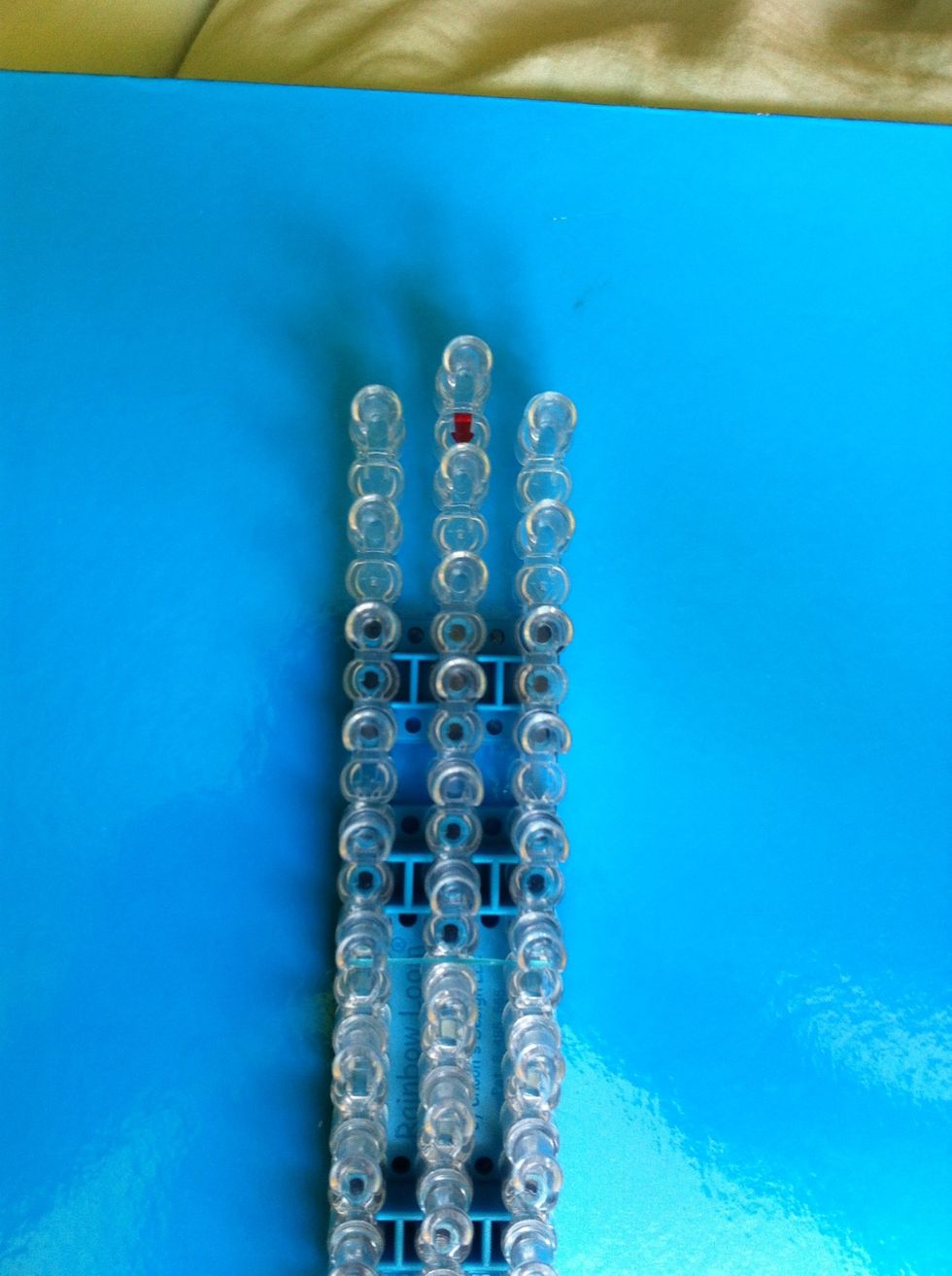 Start with the arrow pointing down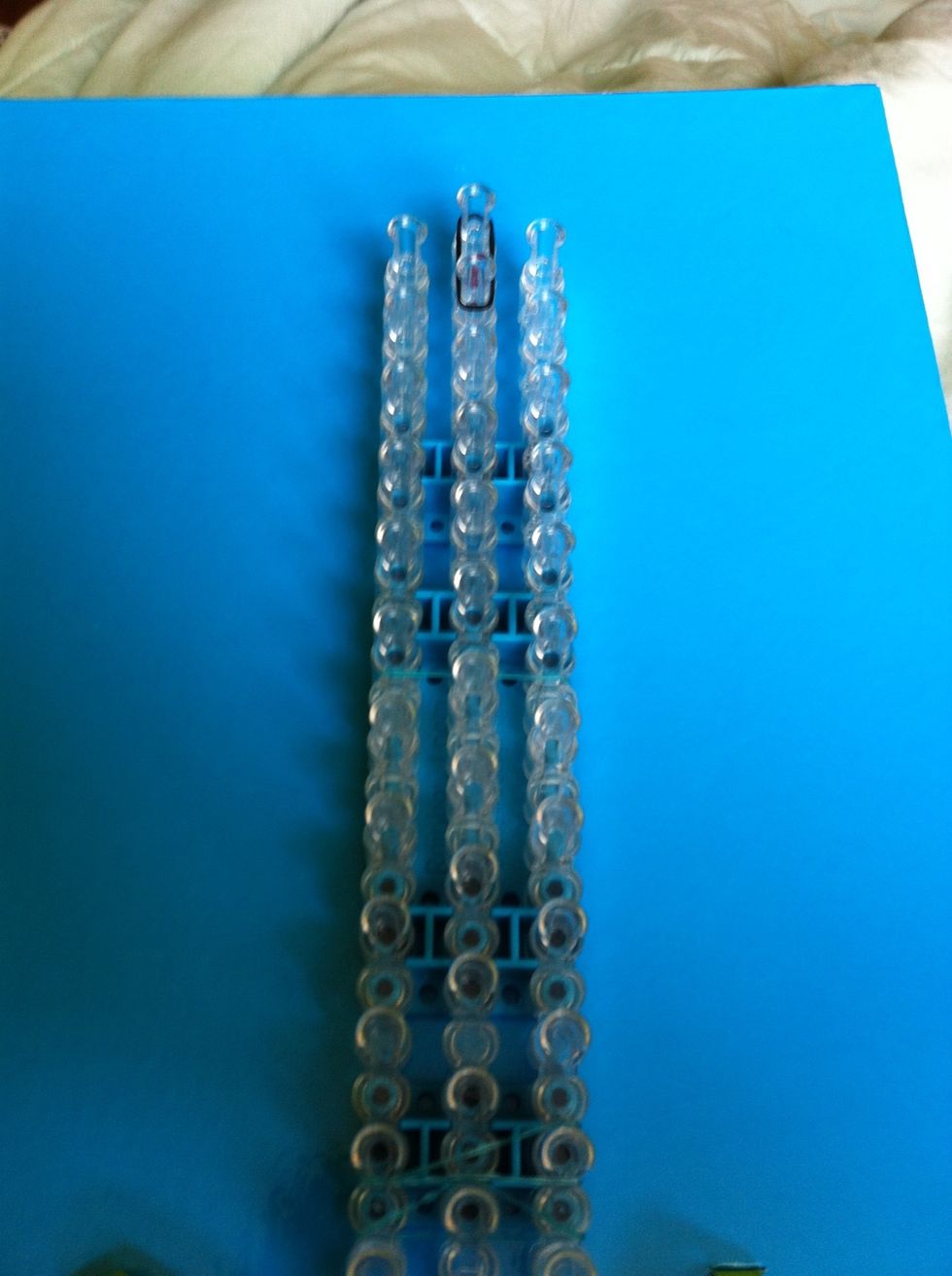 Put a single black band on the top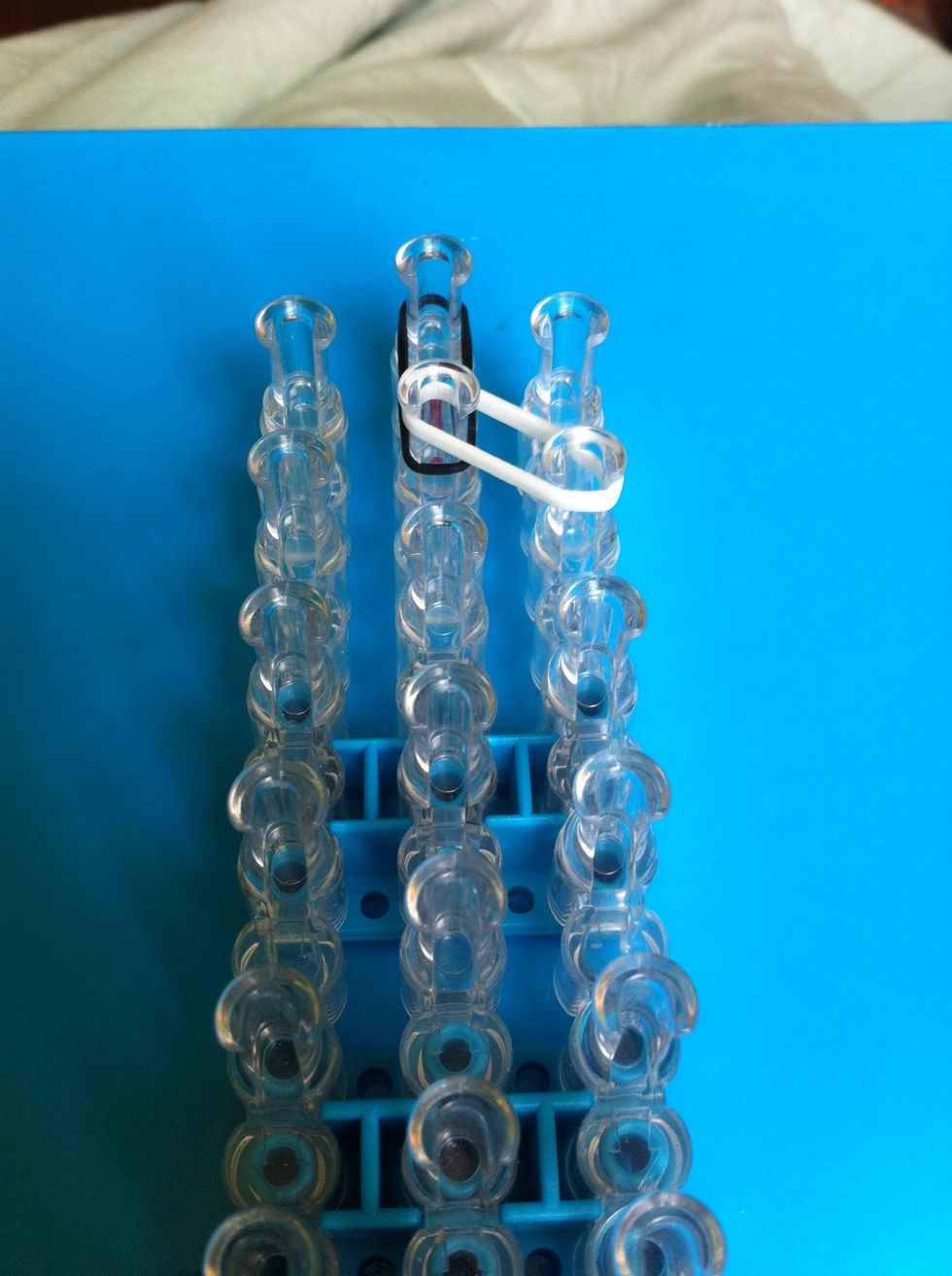 Now for the rest of the placing, put 2 bands instead of a single unless I say so, put one here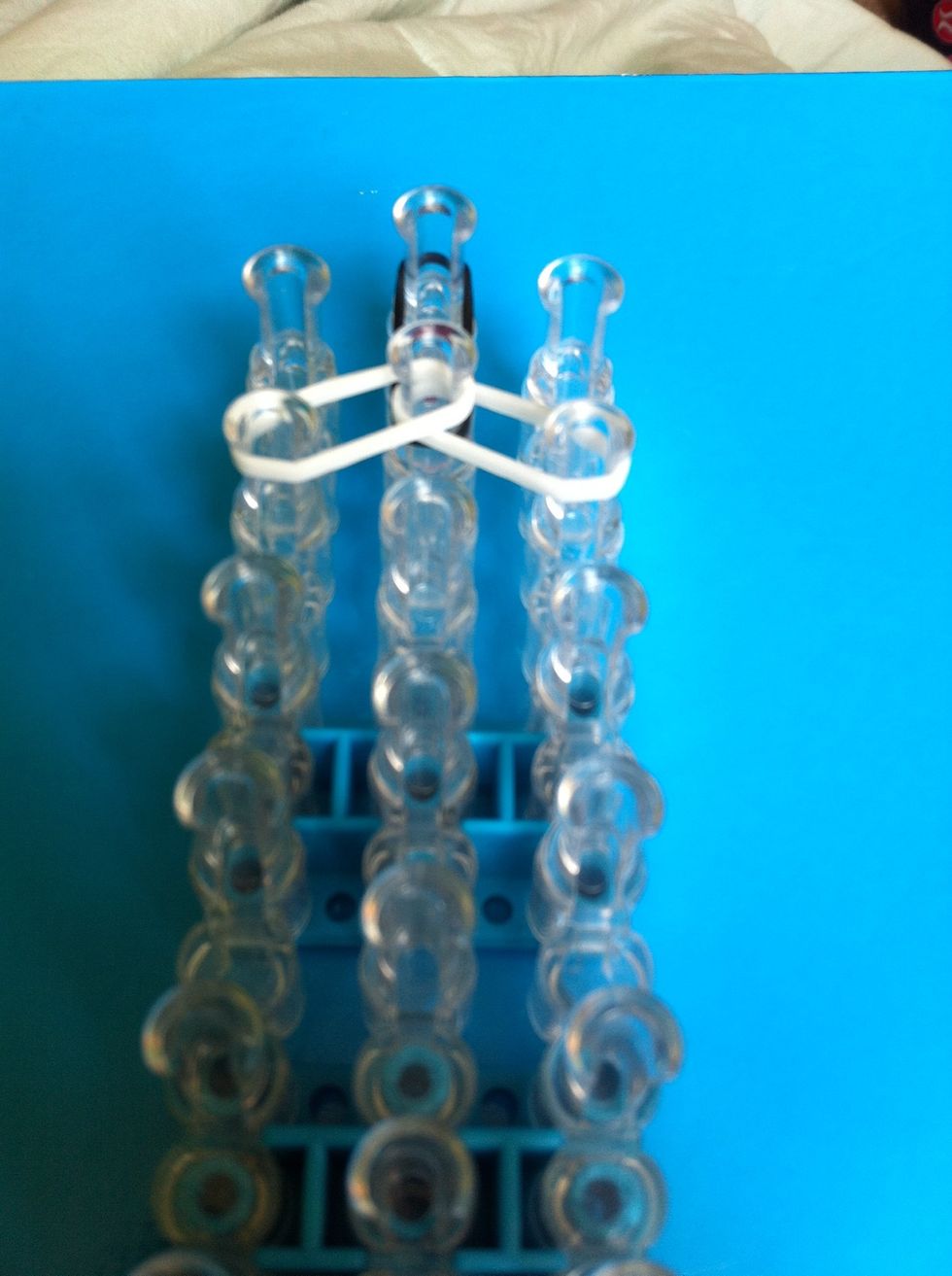 Again, remember to double it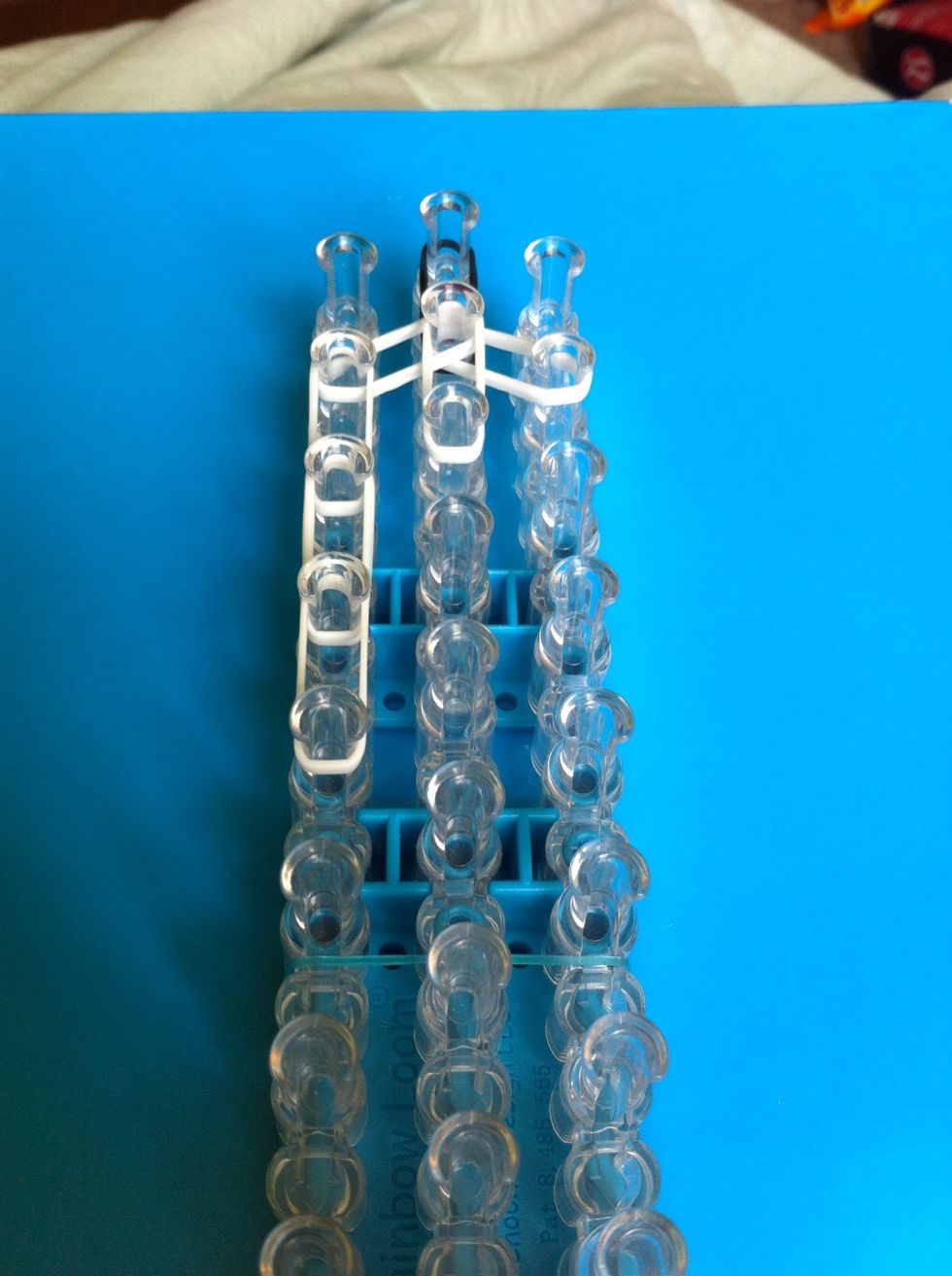 Do 3 down, still using 2 bands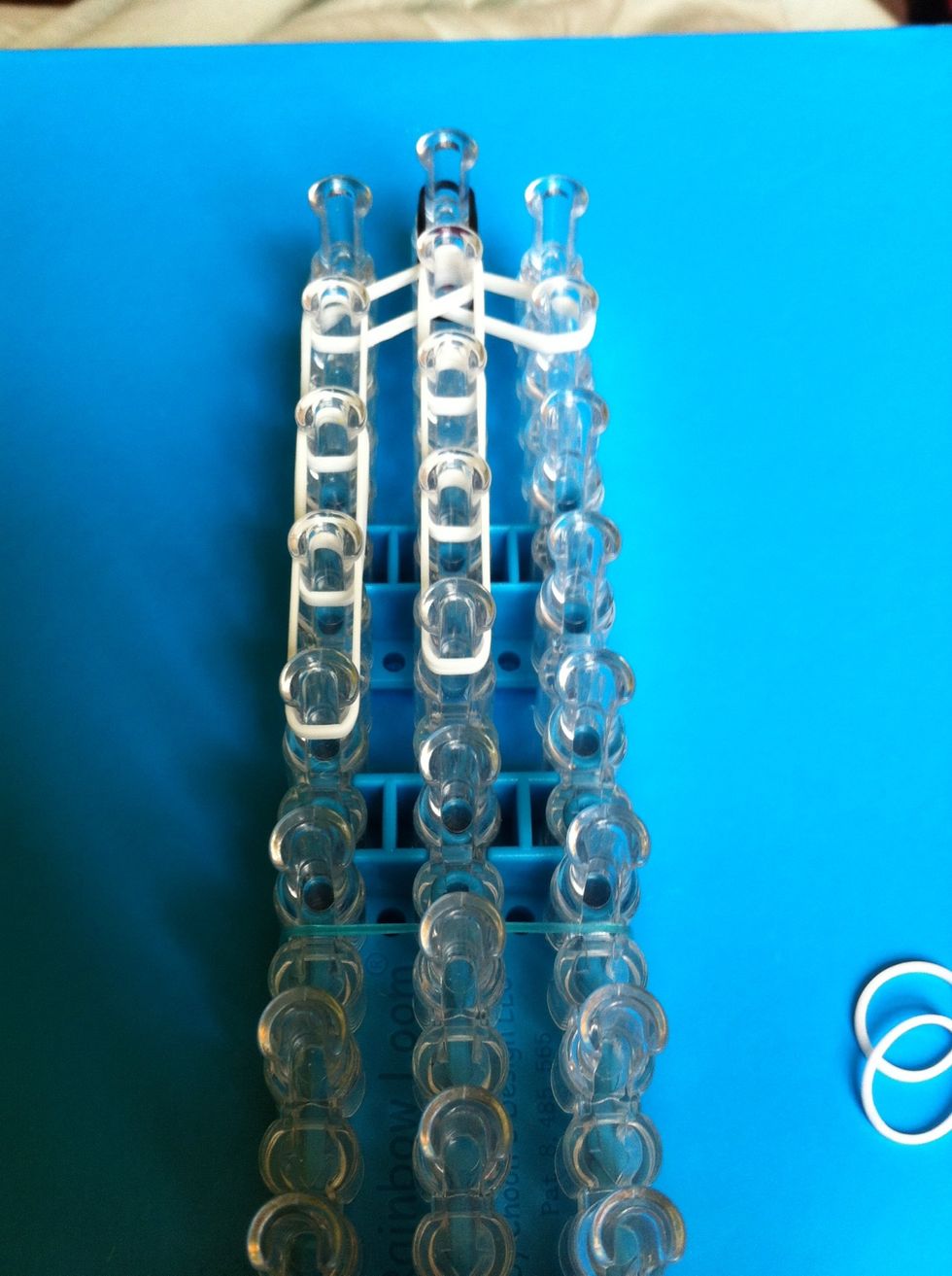 Then 2 down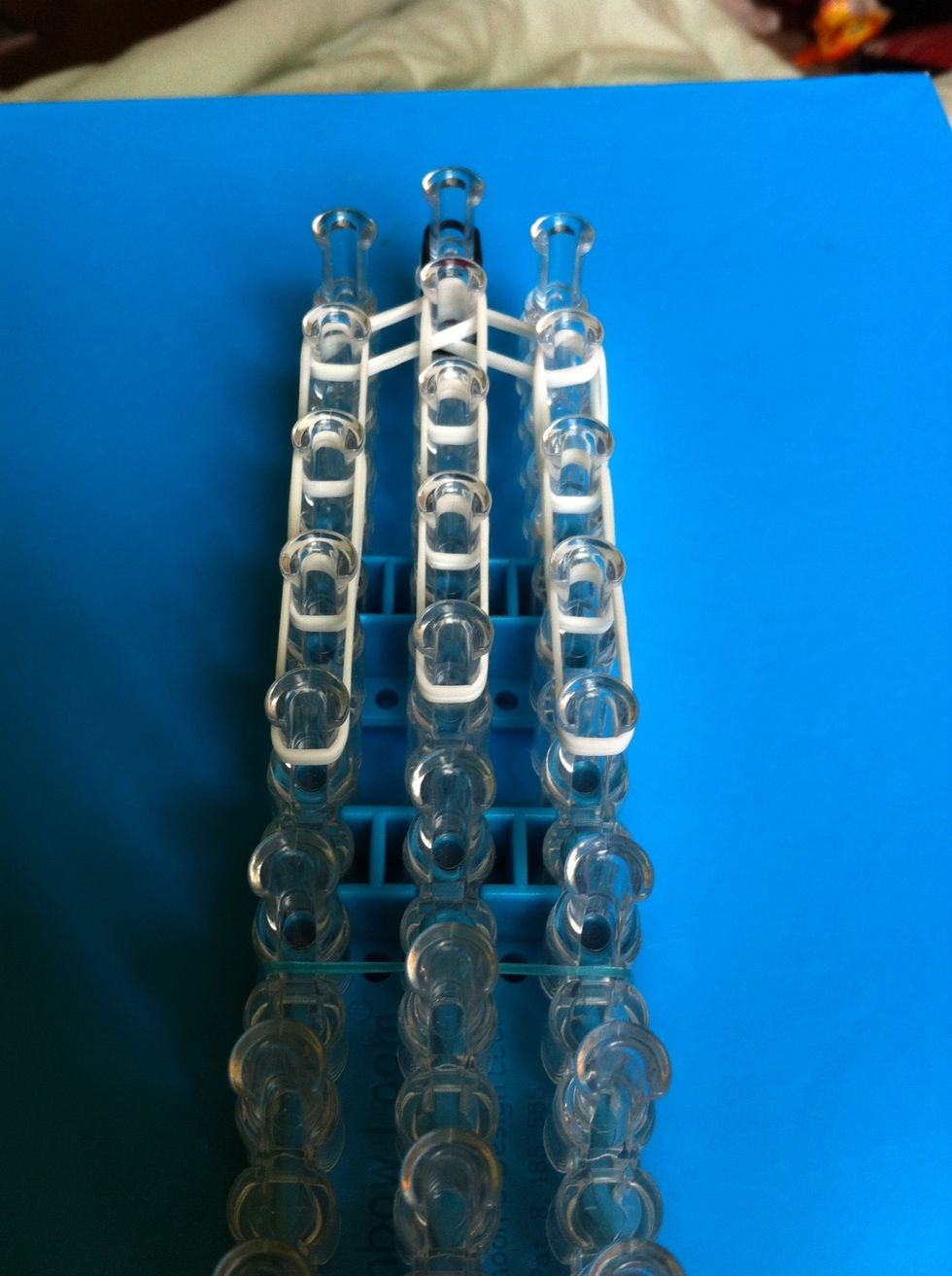 And 3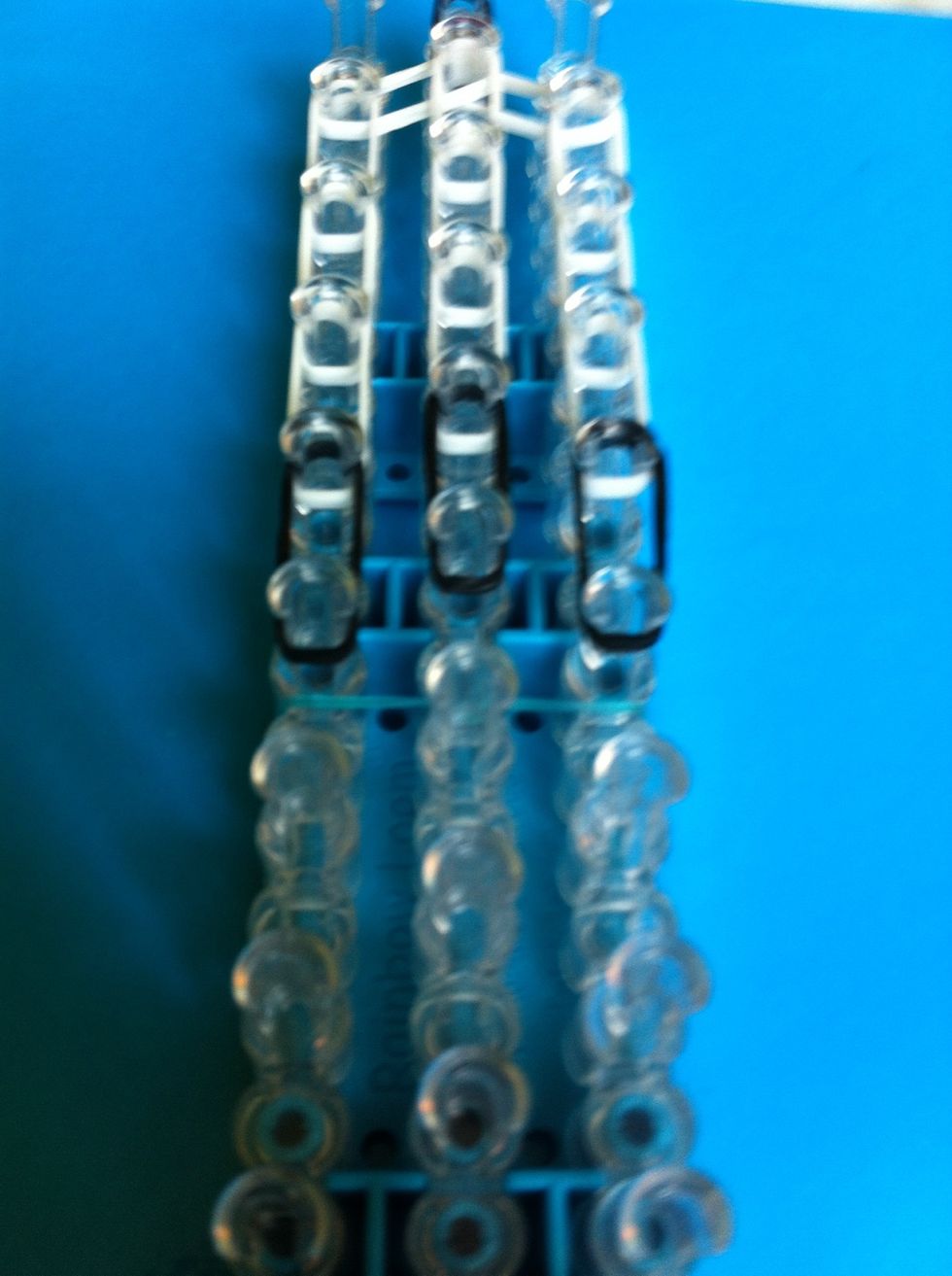 Still double, put black bands here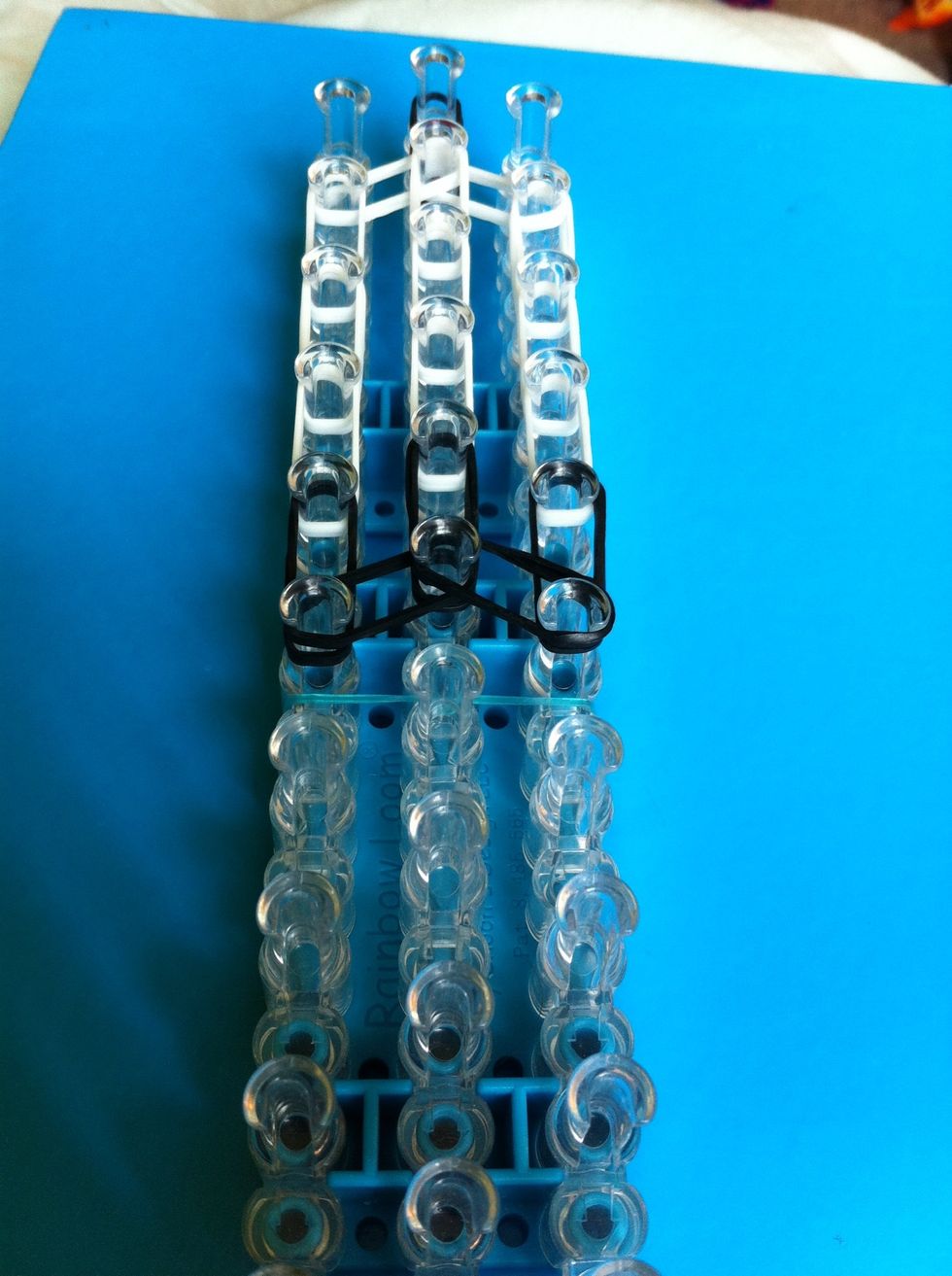 And here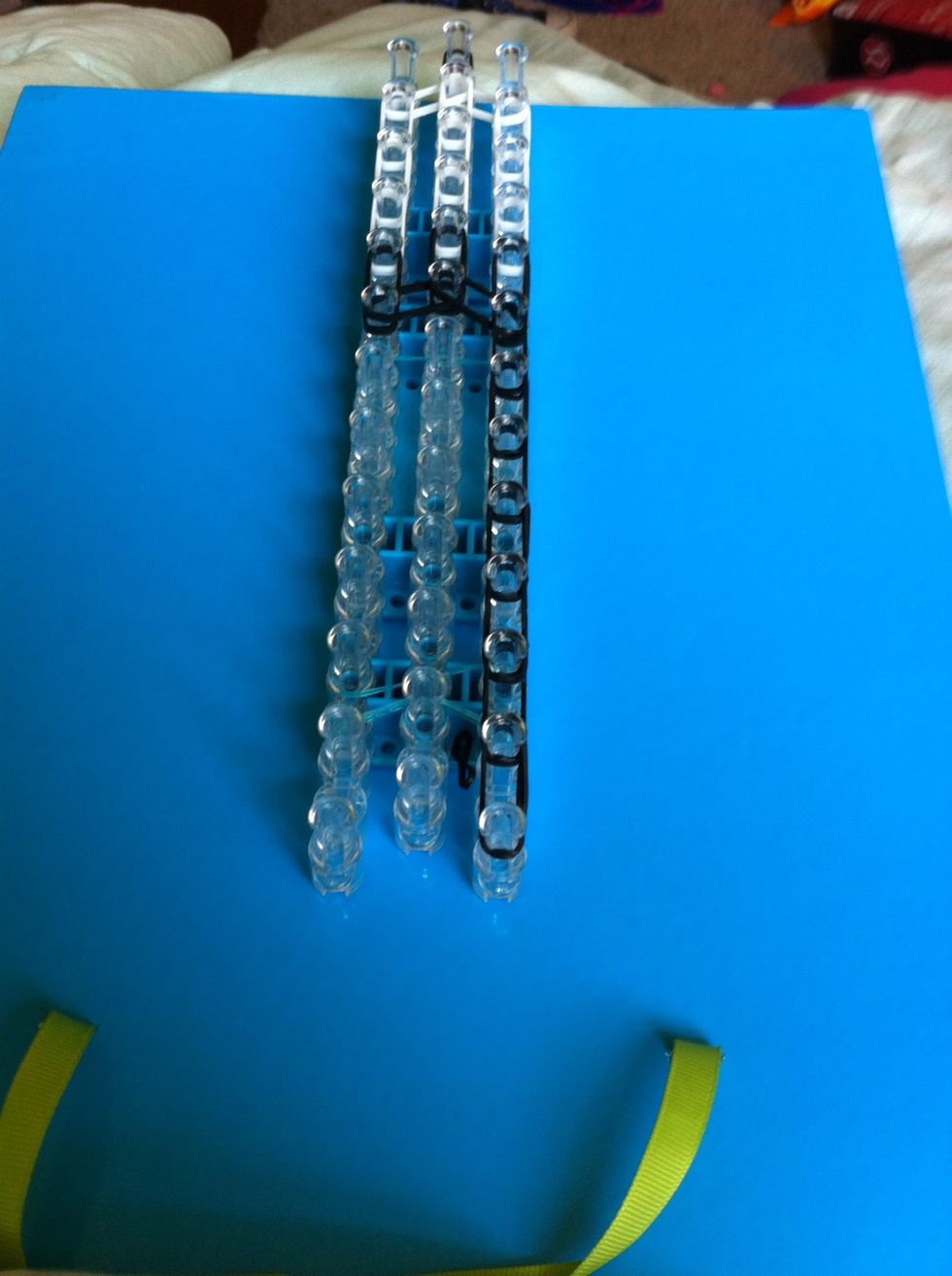 Going down, place the black bands, still doubled, to the bottom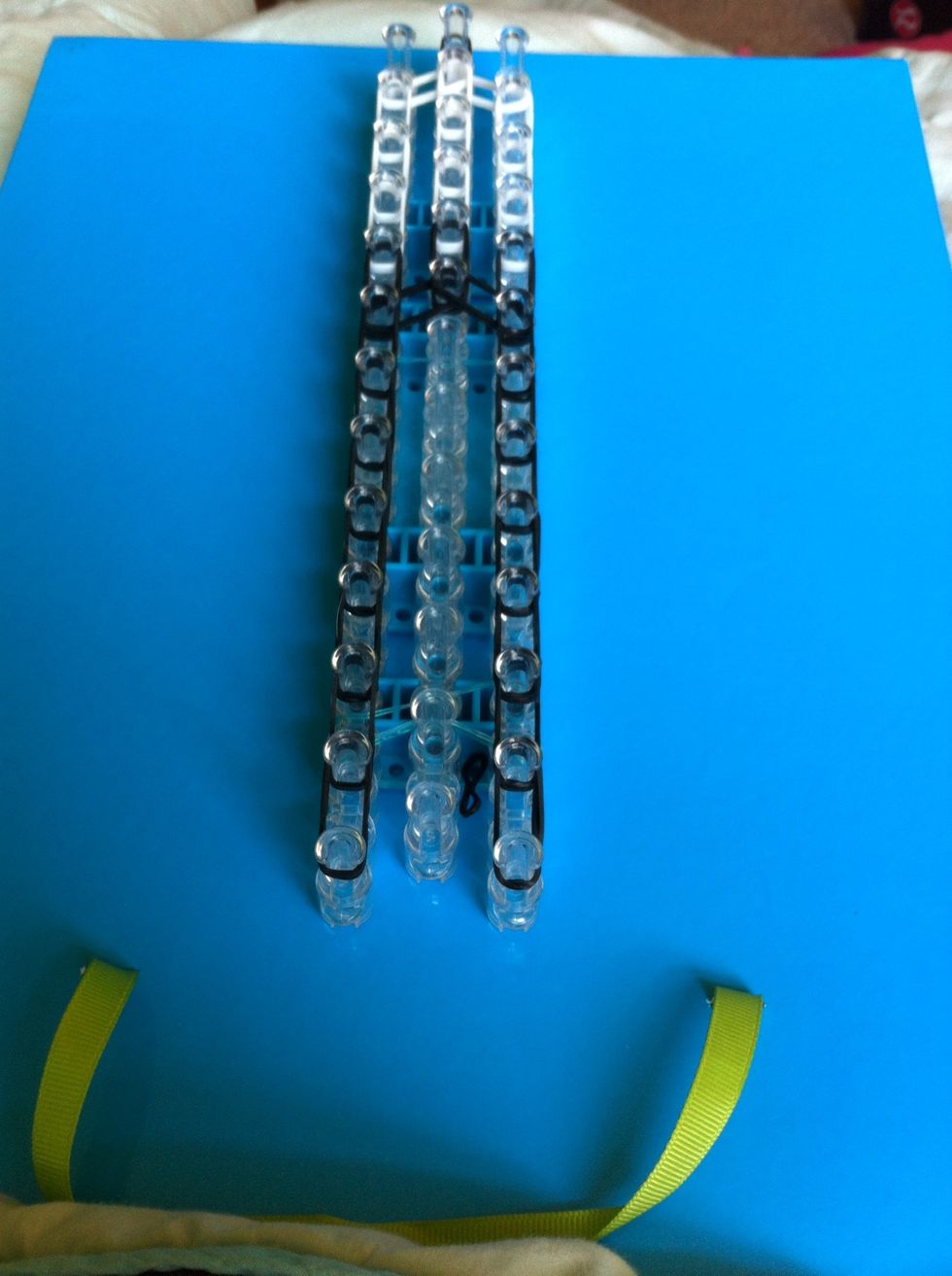 Same on the other side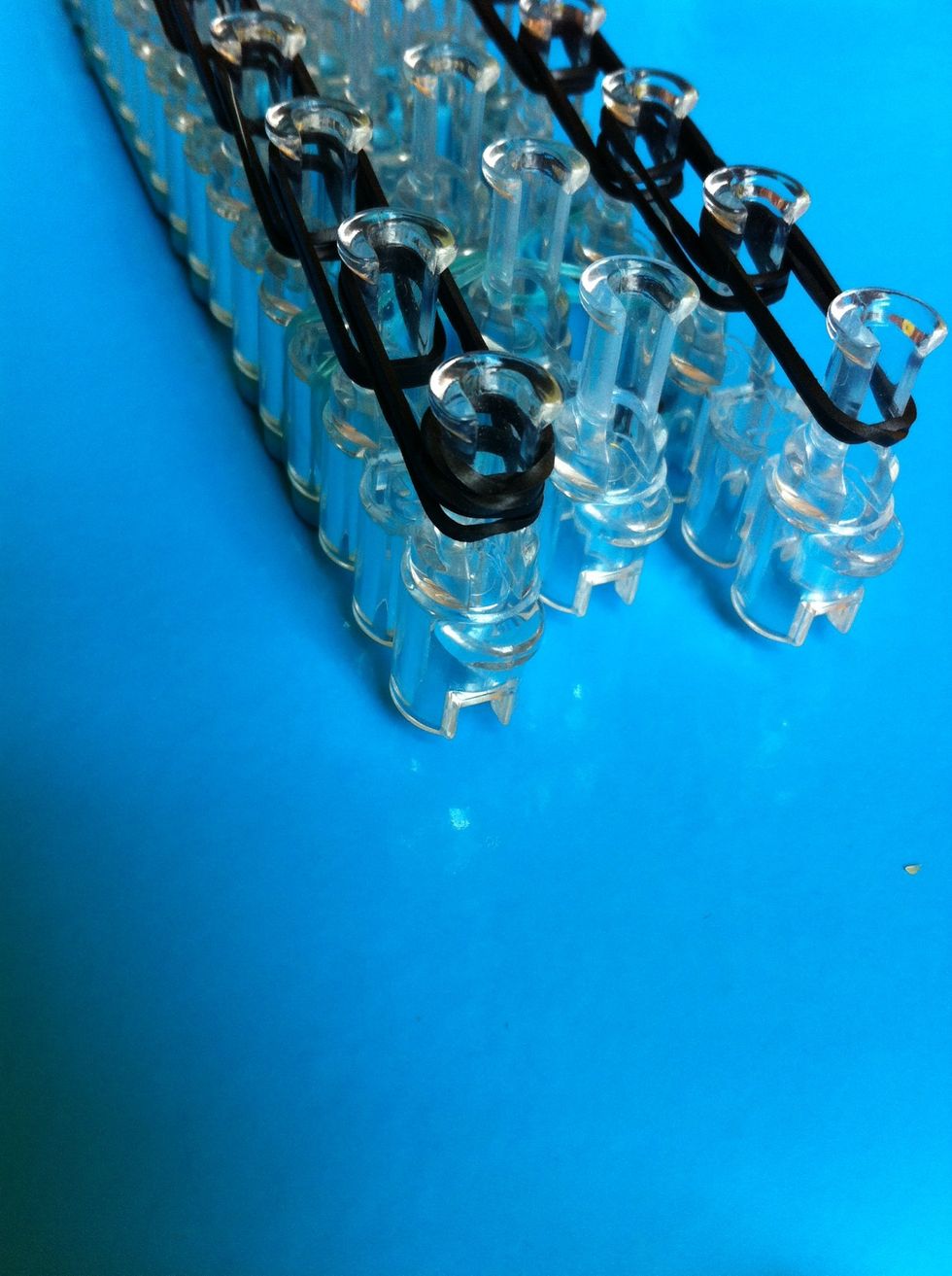 Put a cap band on the end, wrapping it around 3 times
Same on the other side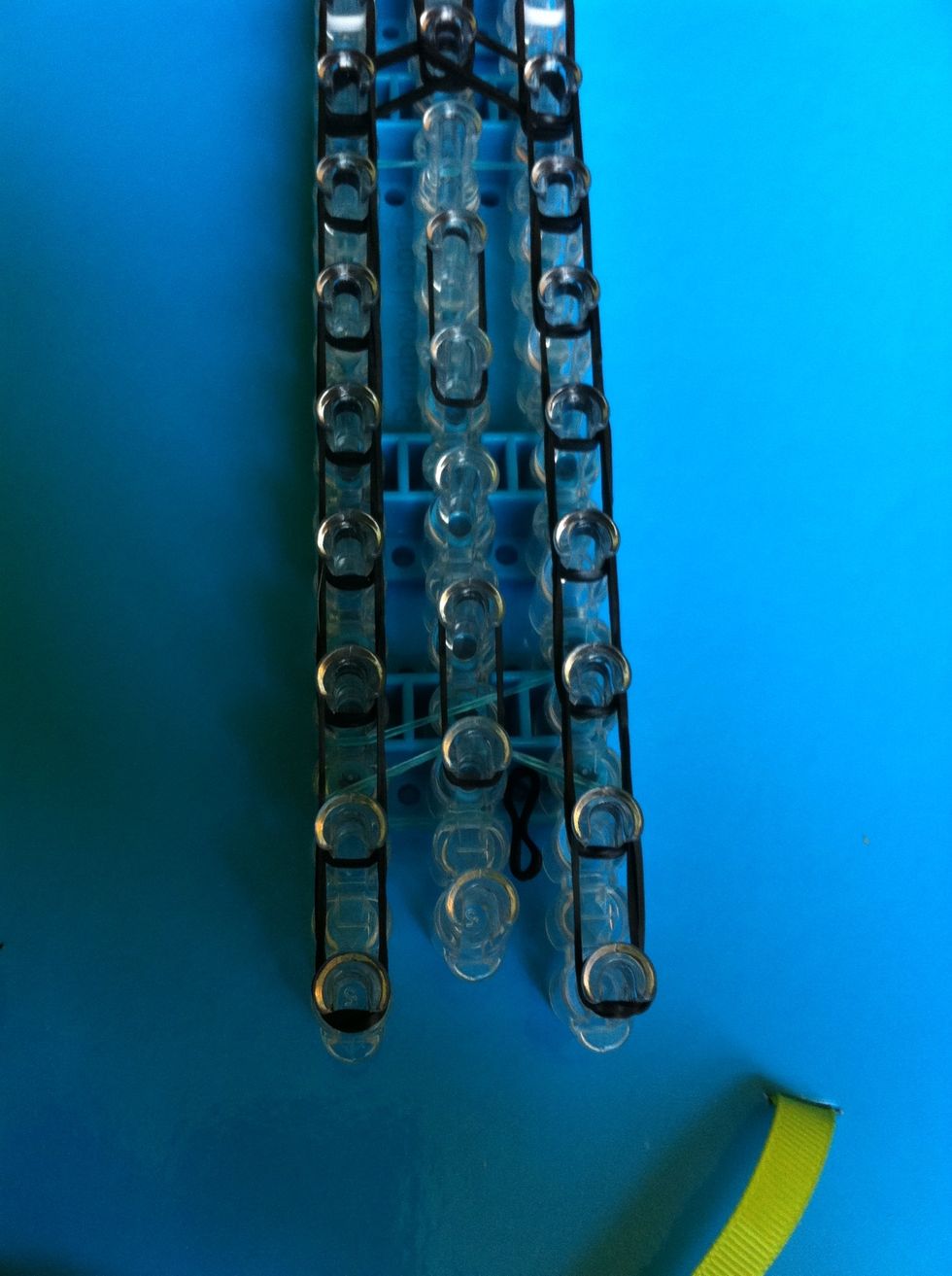 For the ears, place 2 single bands, seprate from each other for the two ears
Wrap a band around the end facing you three times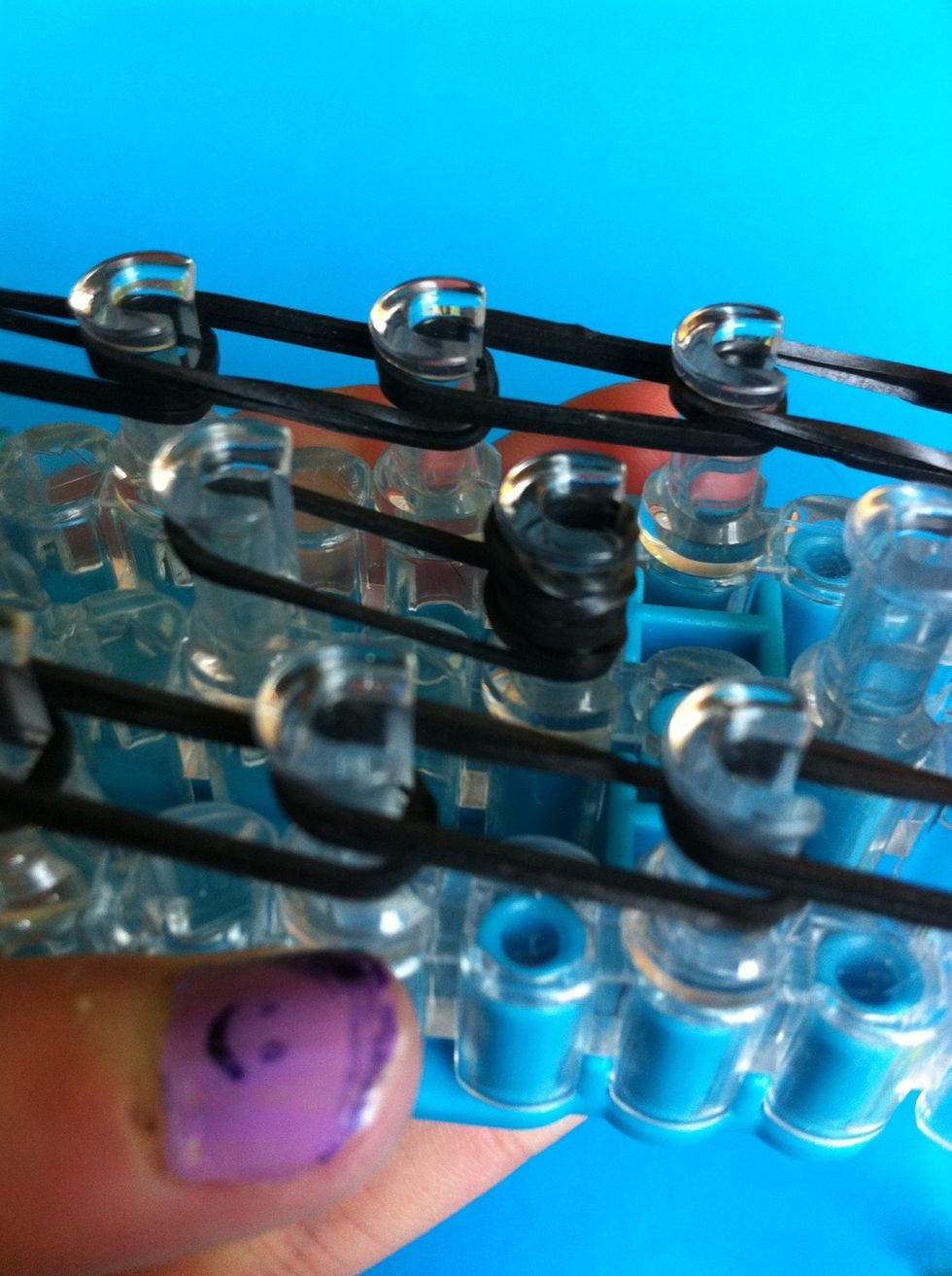 Then put a second one on top of that, and wrap that around 3 times, also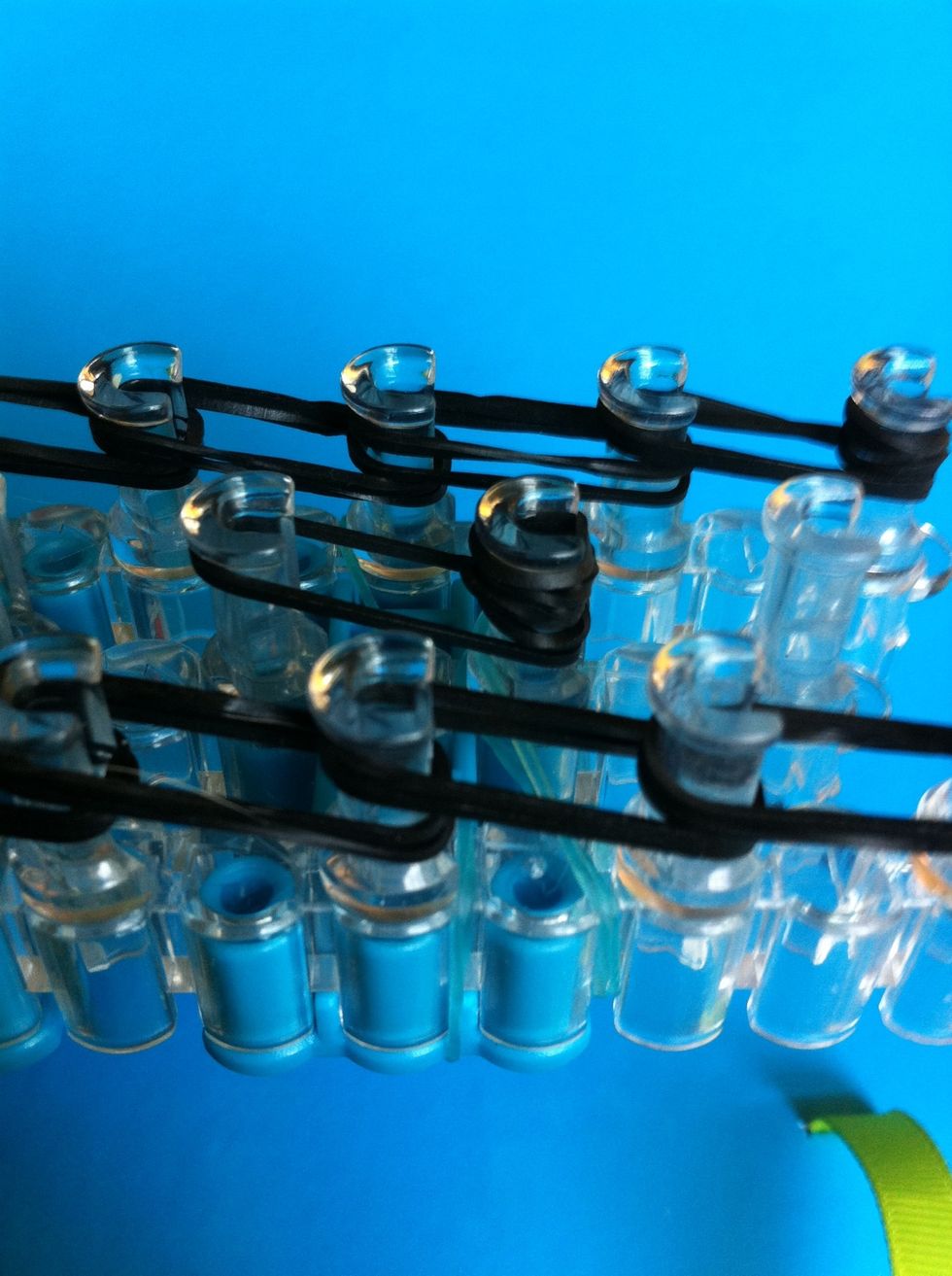 Same with the second one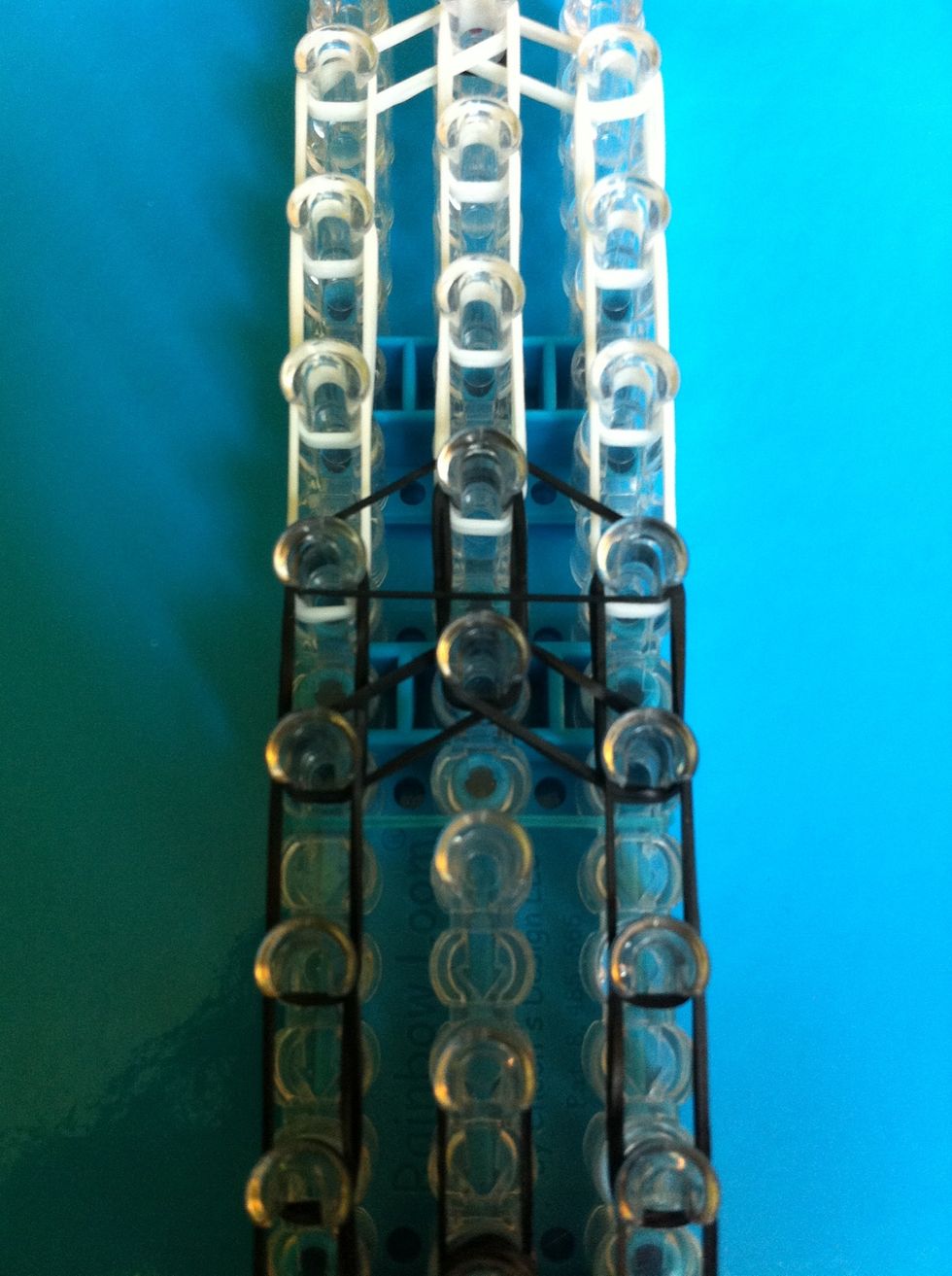 Place a single black band here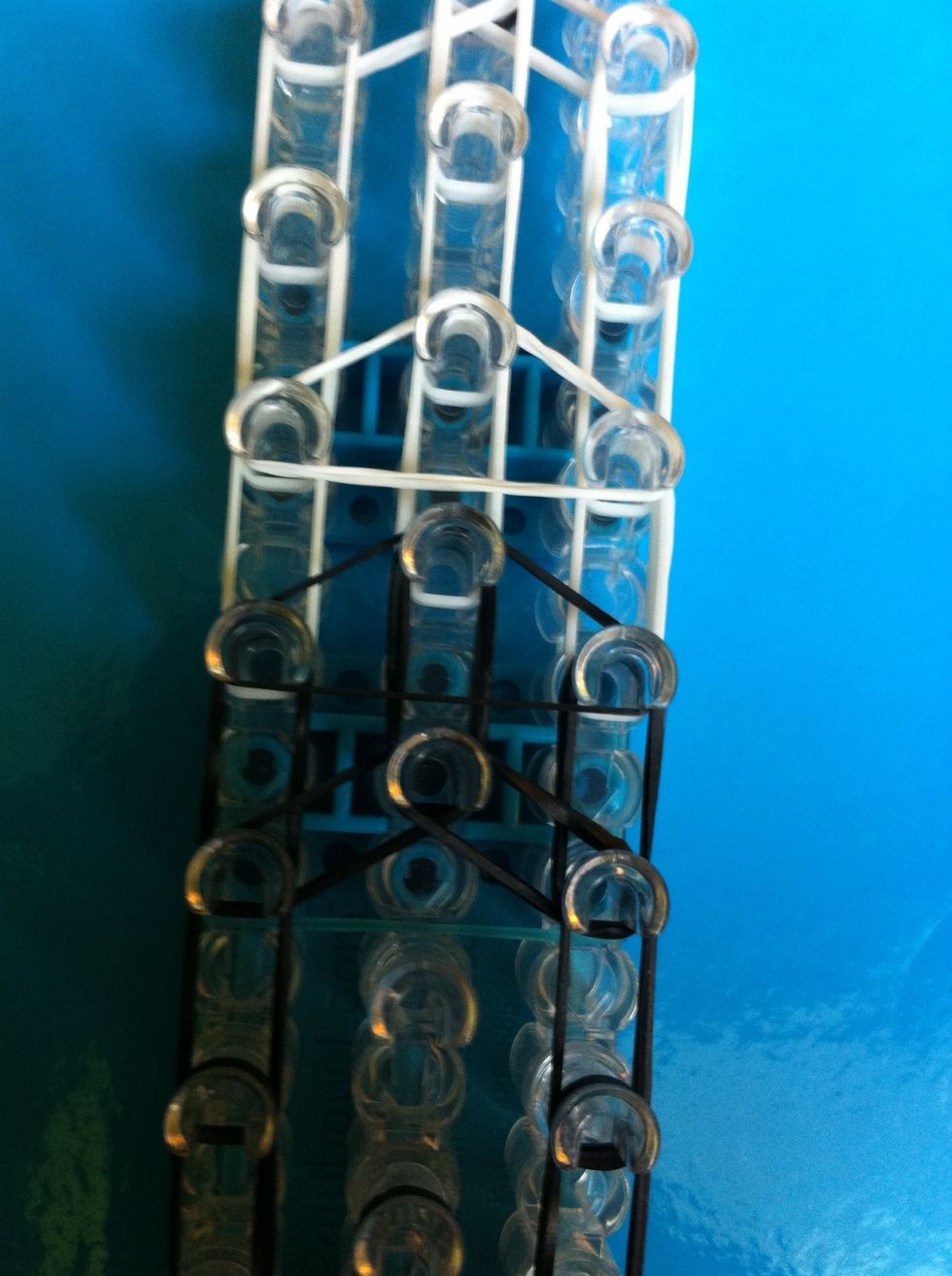 Take one white band, and wrap it around twice, and put the around the three pegs here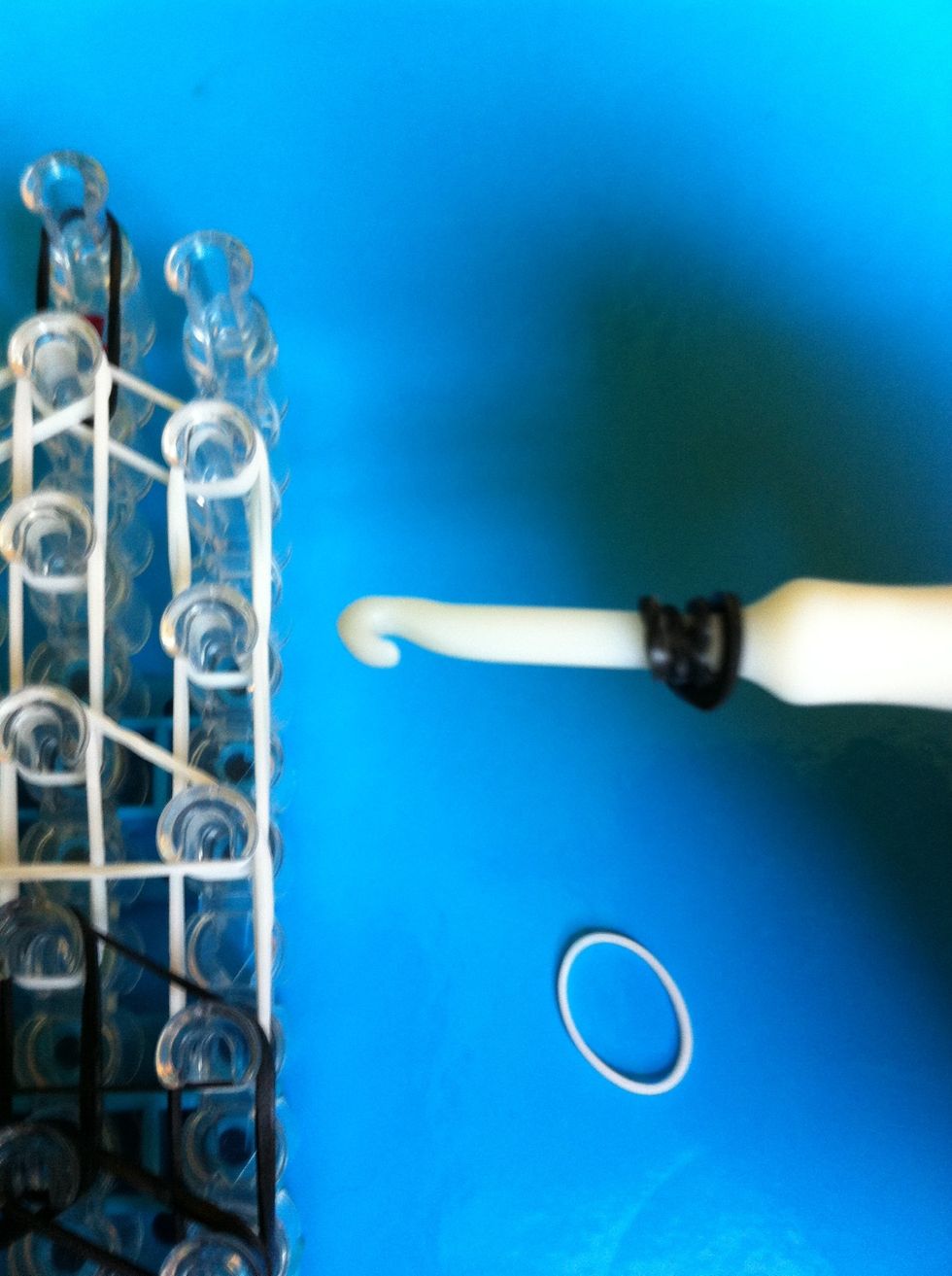 For the eyes, wrap a black band around the hook 3 times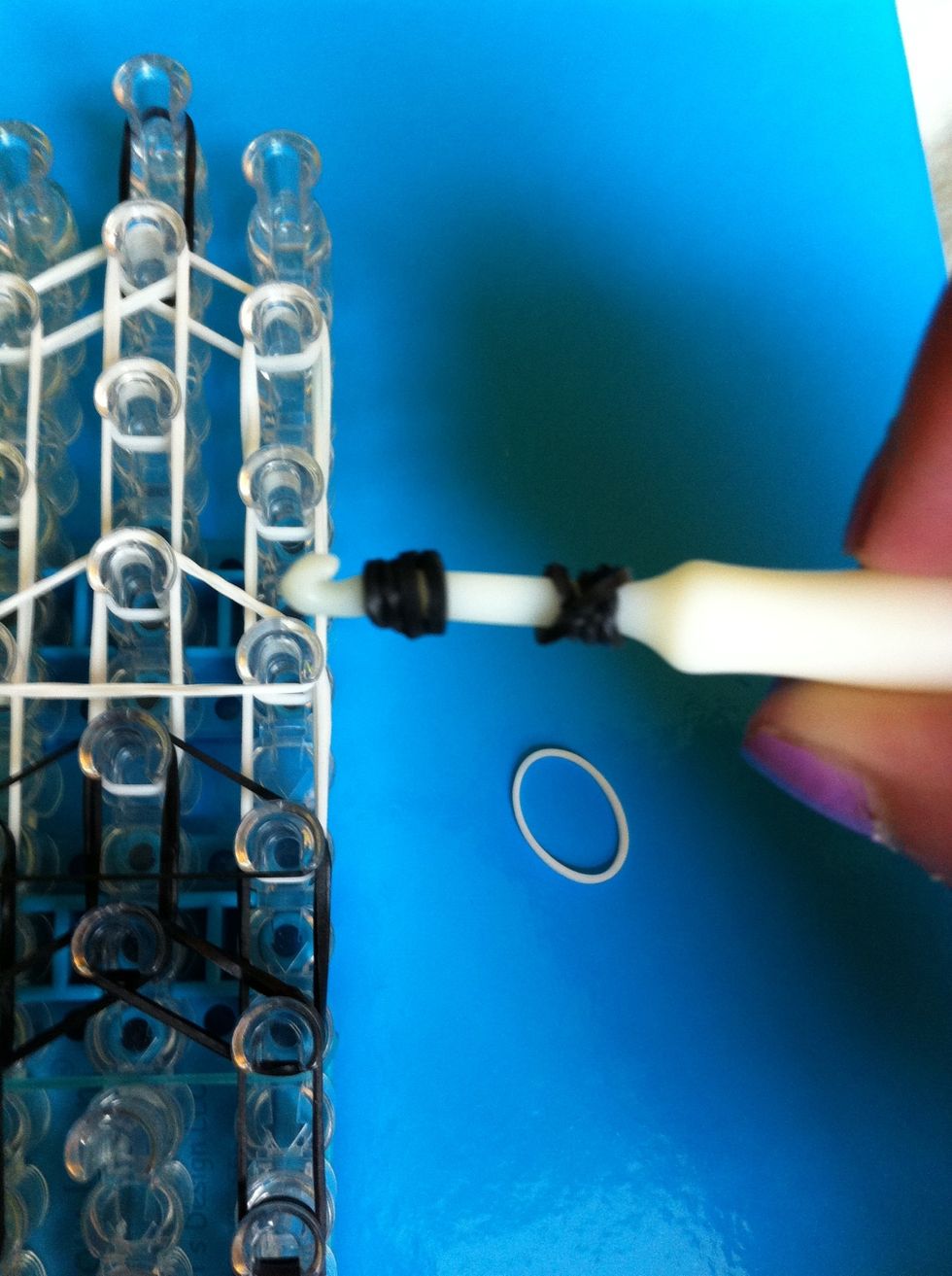 And a second one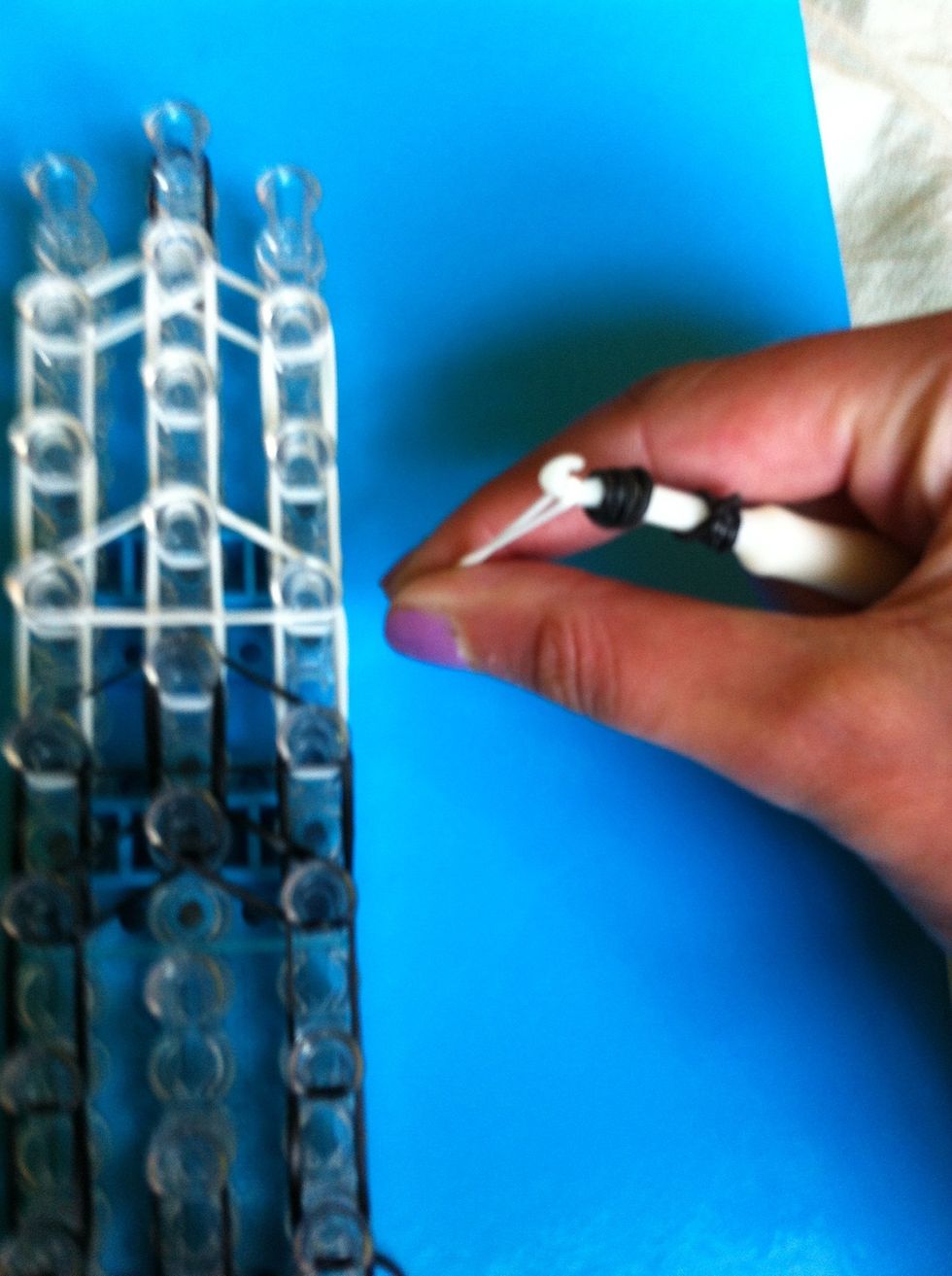 Hook on a white band at the end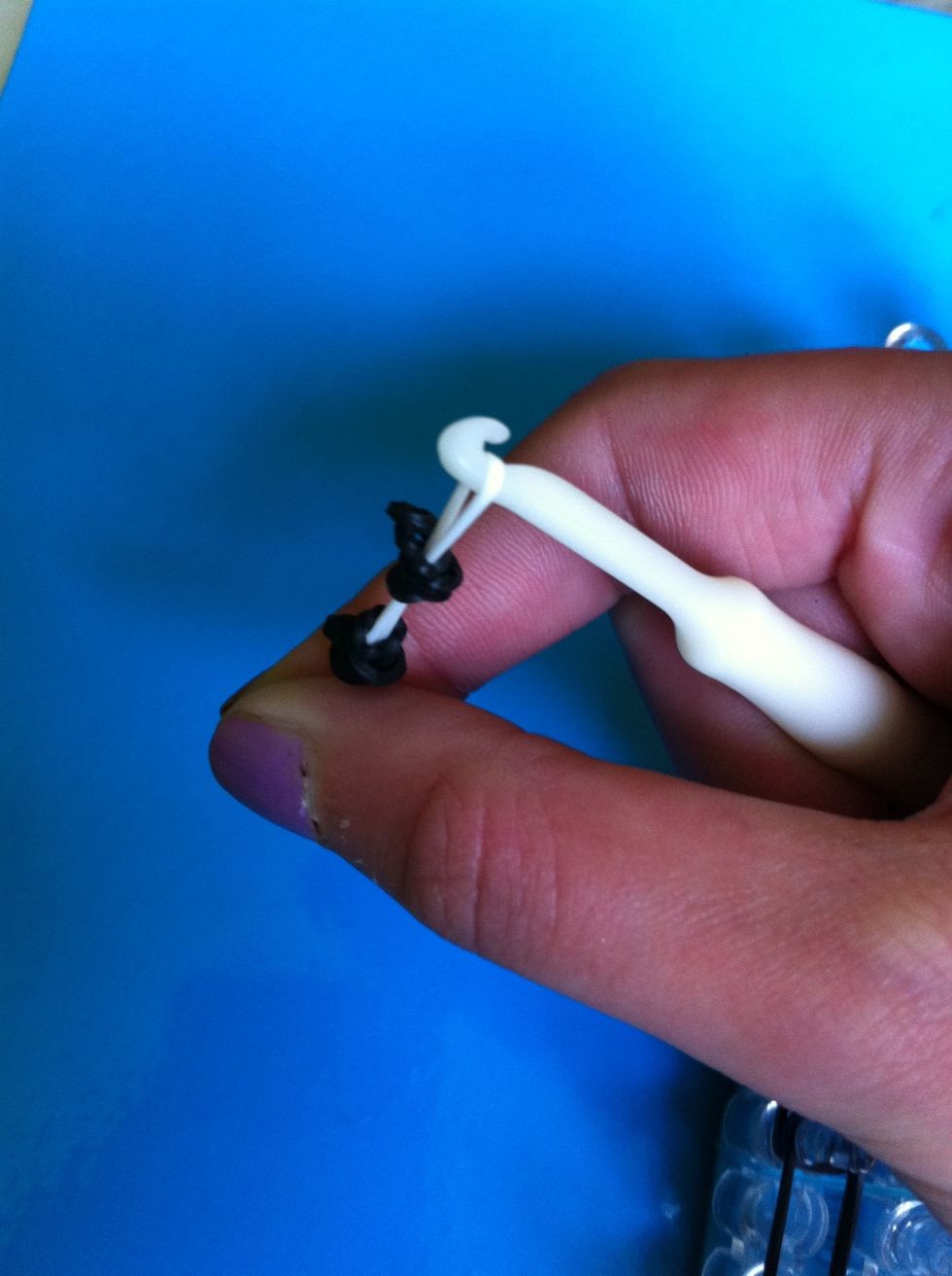 Slide them on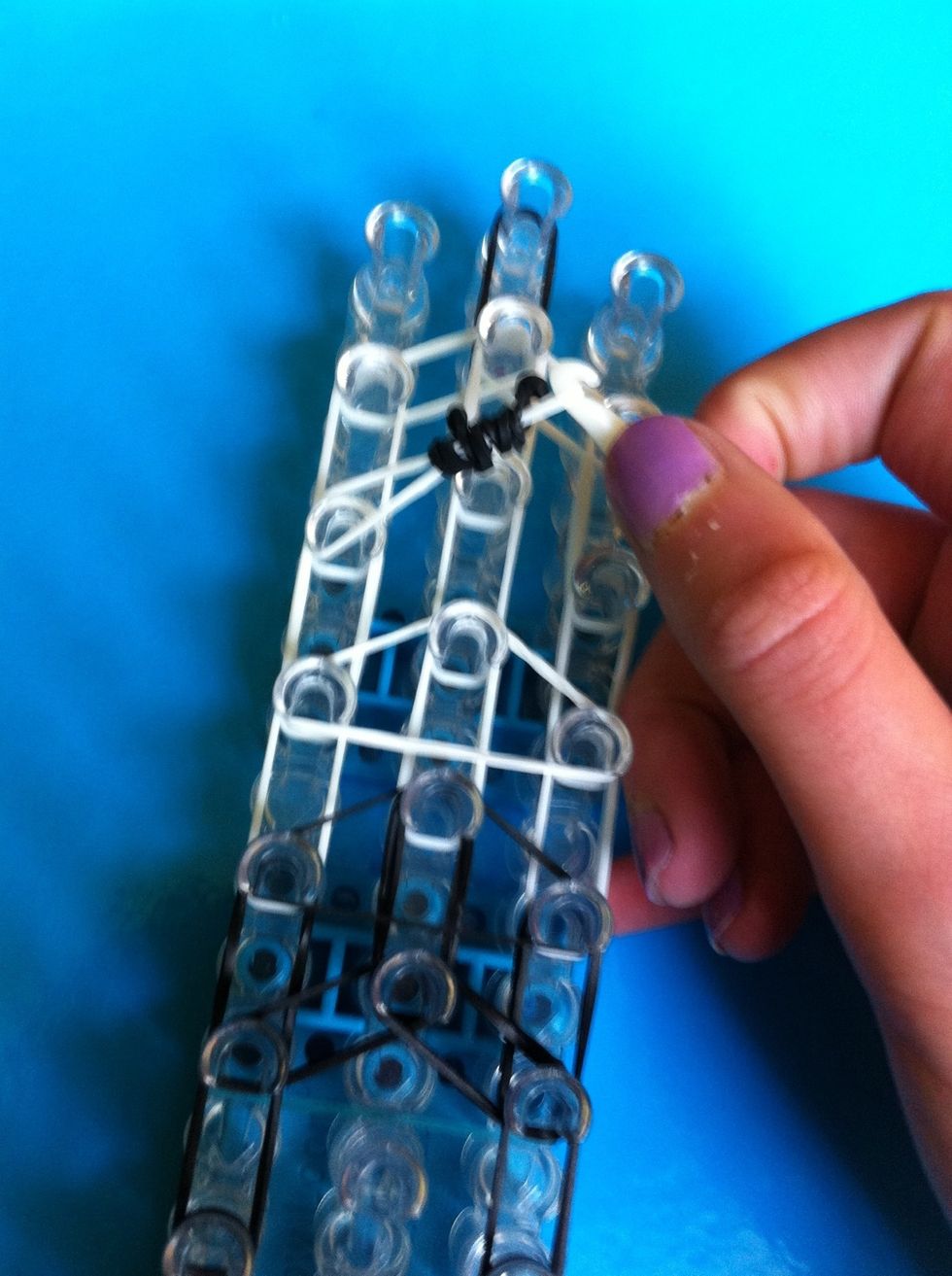 Place the end of the white band here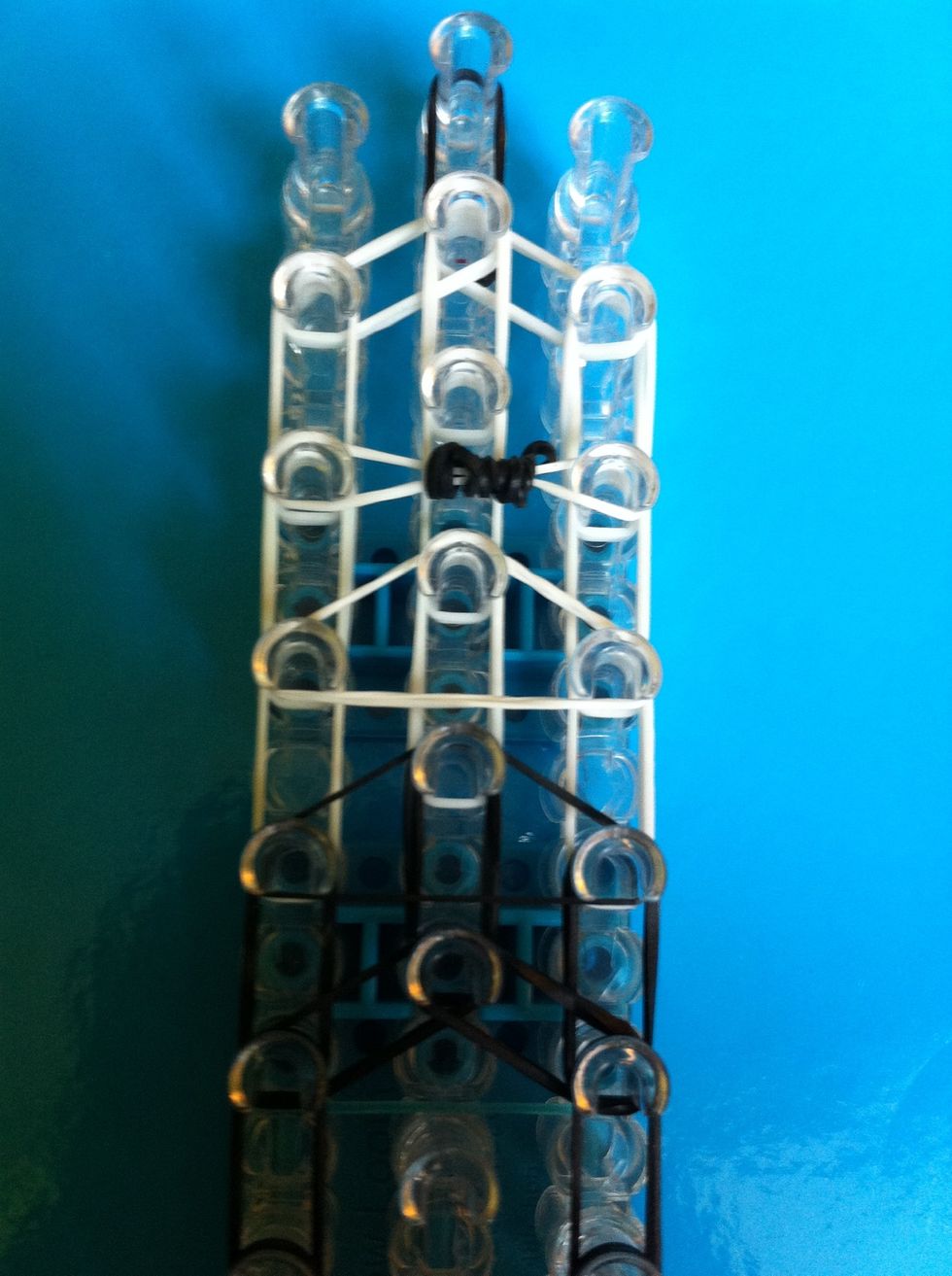 And the other here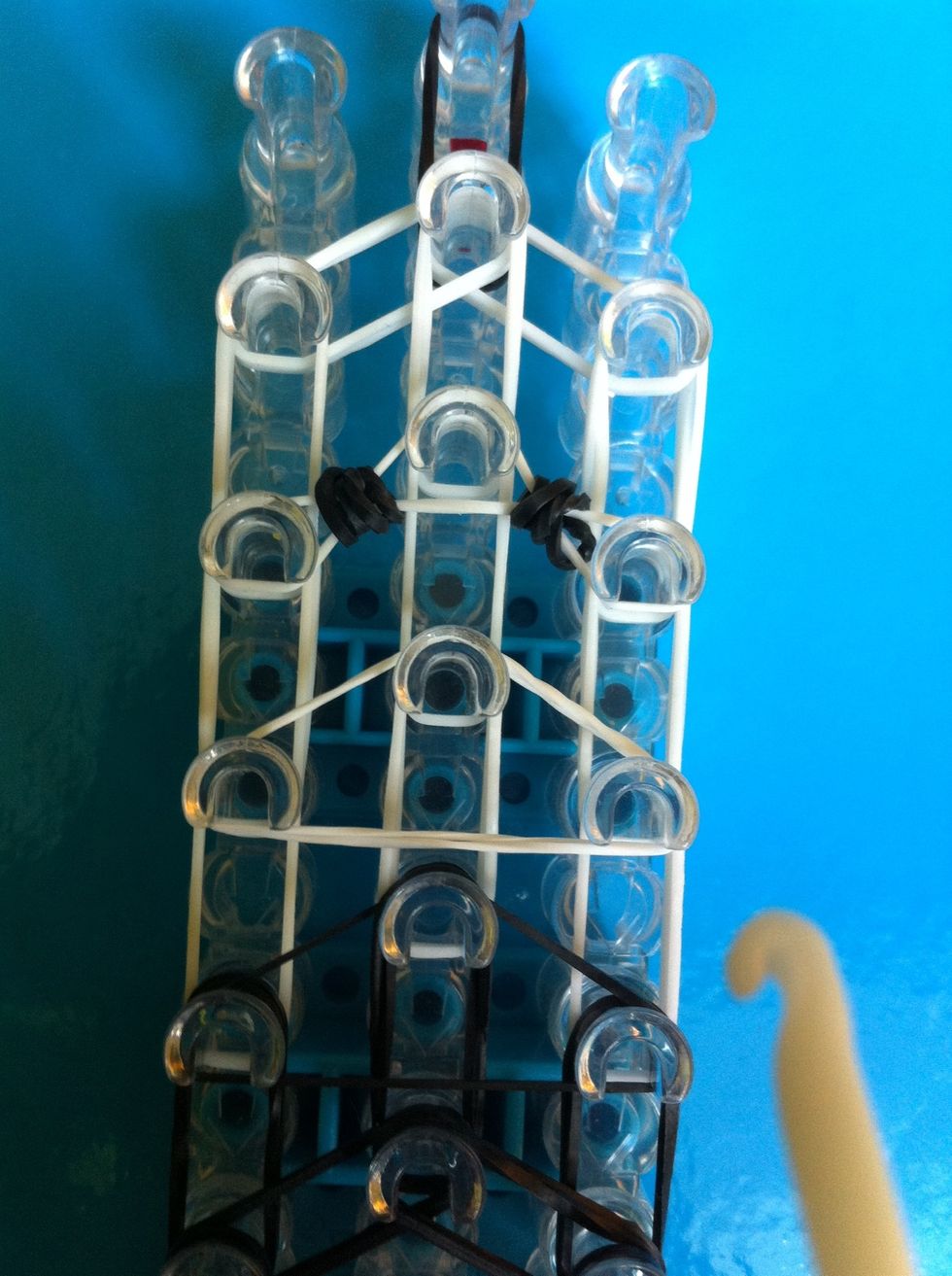 Take the middle of the two bands, and loop it up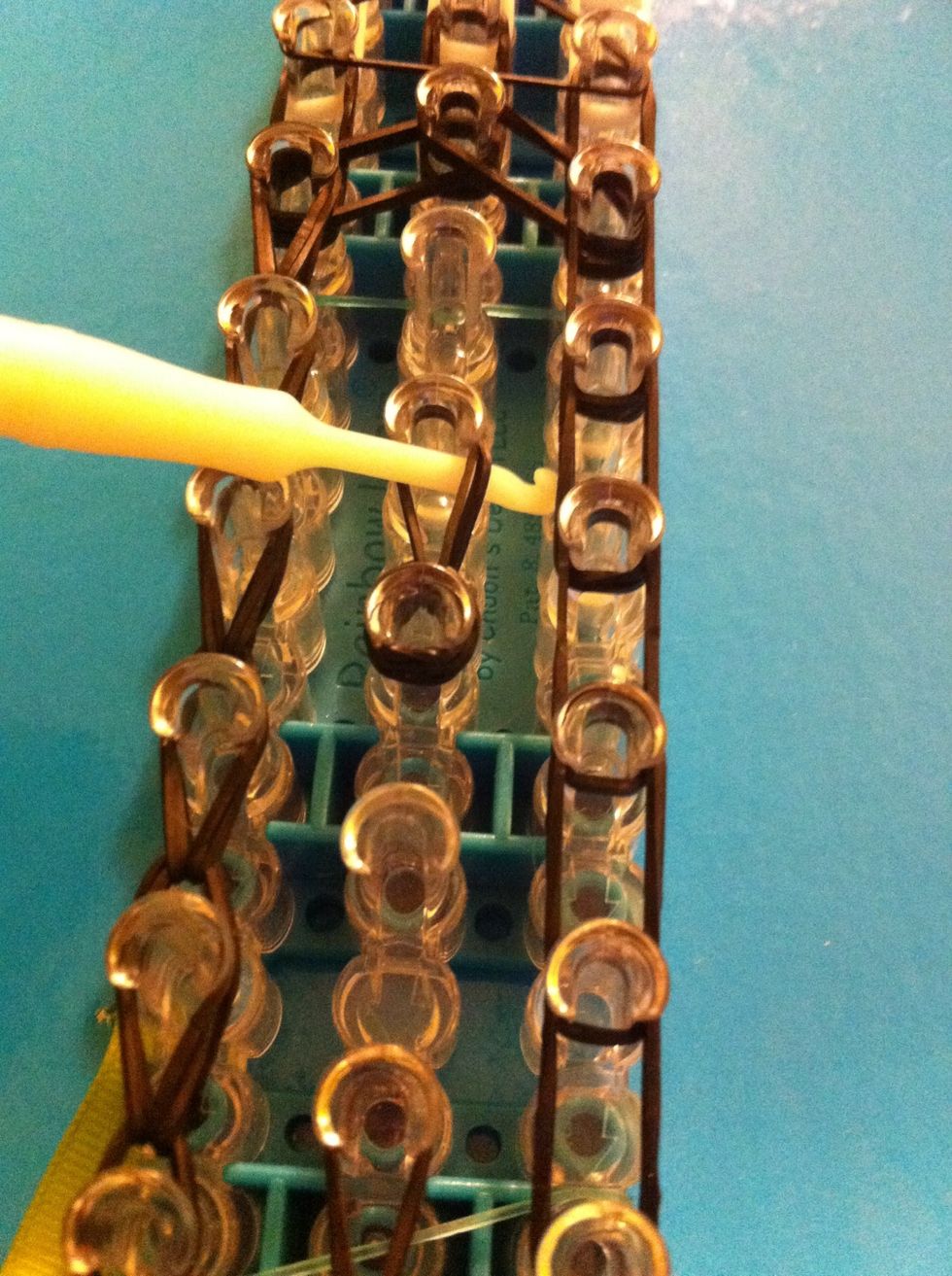 Loop the small ears (ignore how the left arm is already looped, I mixed up the steps)
Take it off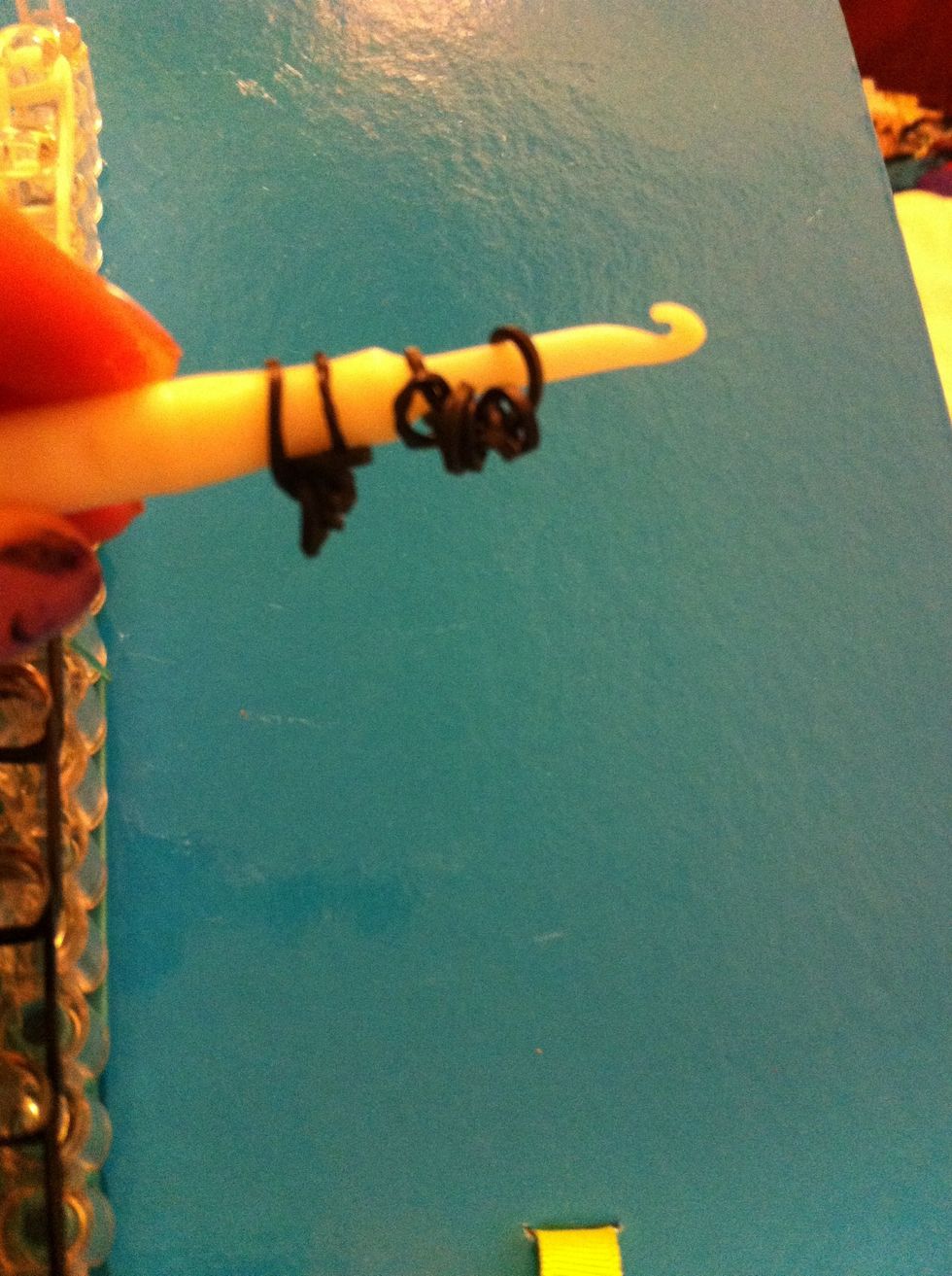 And the other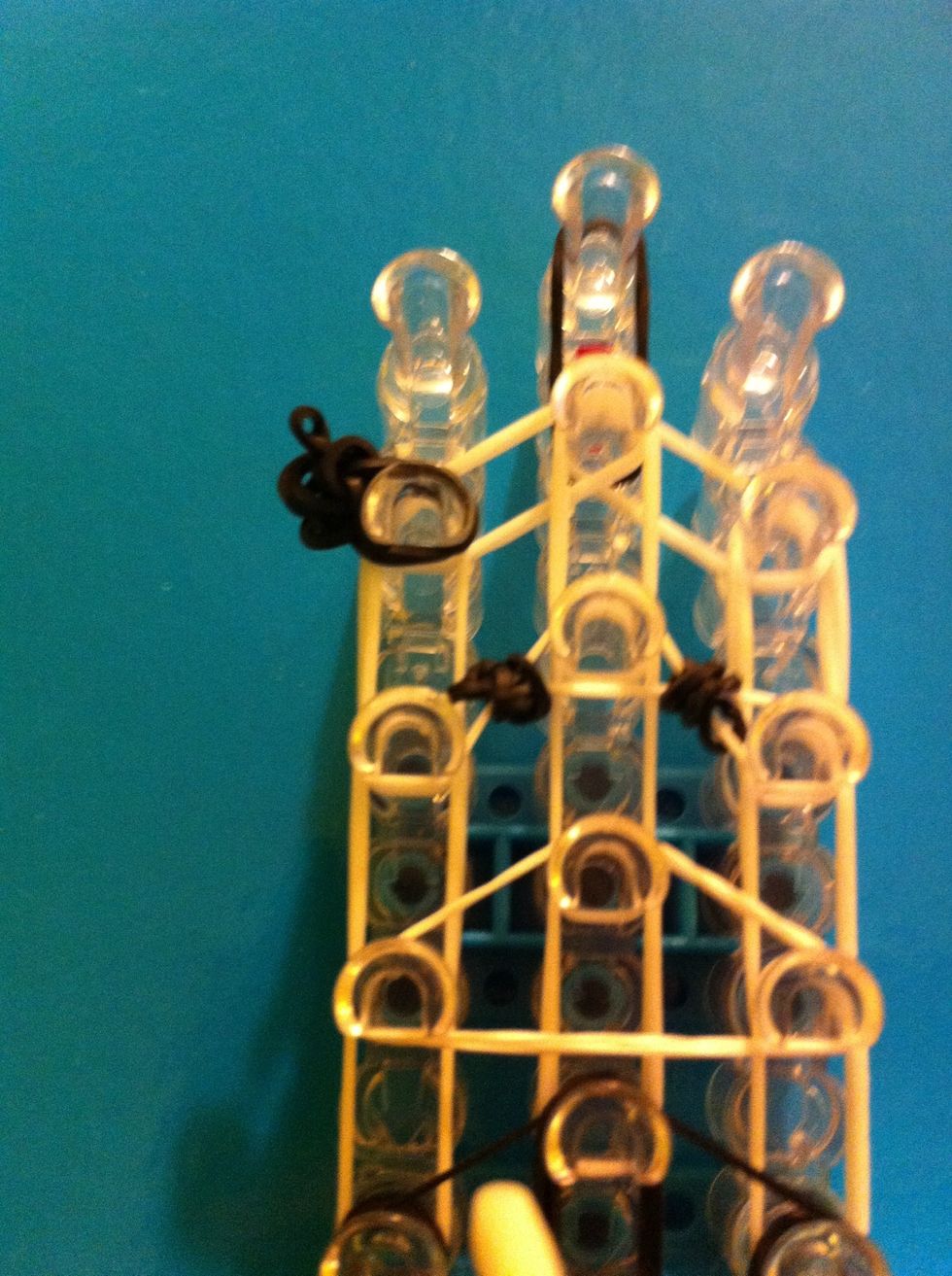 Put them up by the head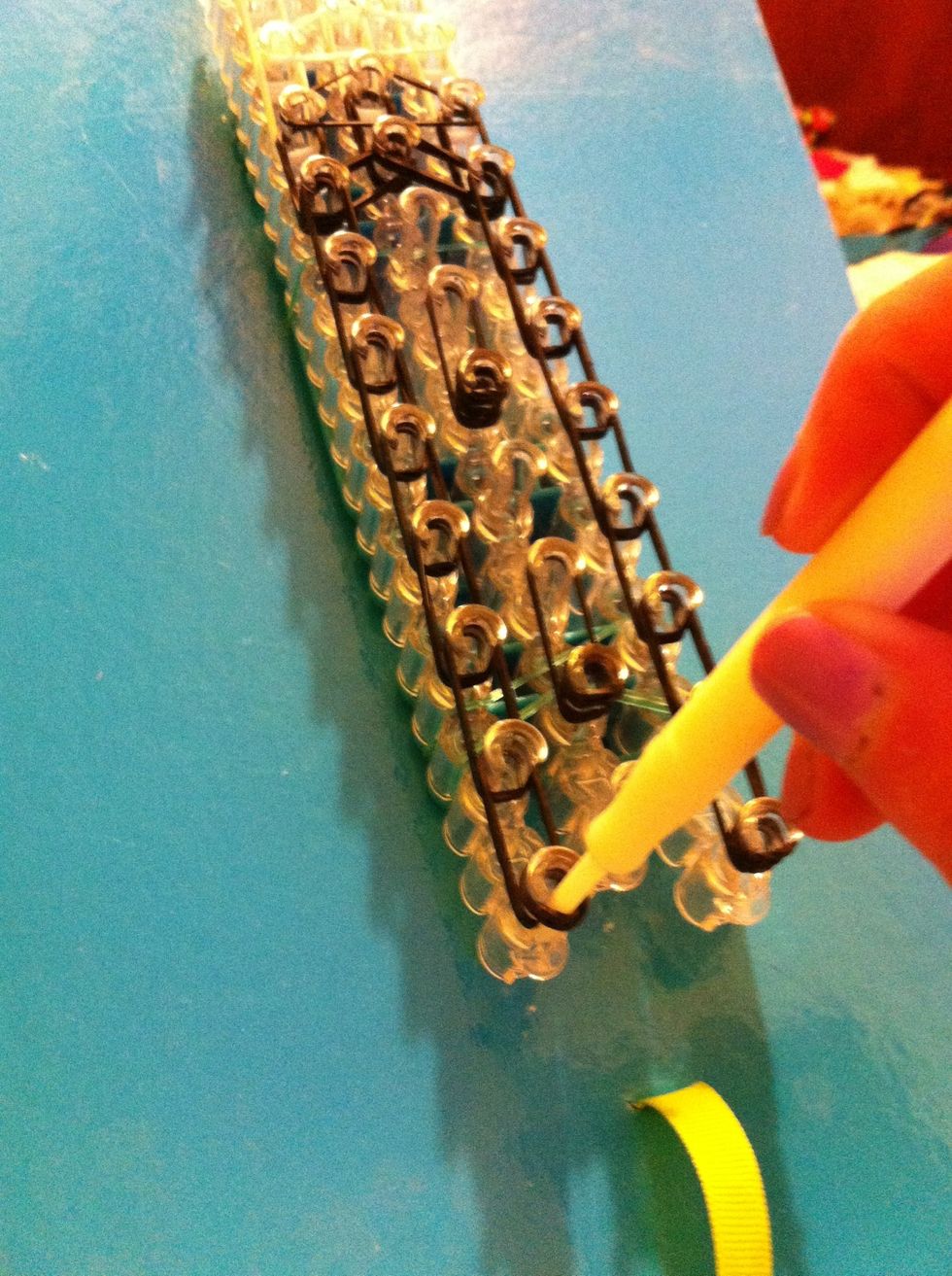 Start looping the bottom up (ignore how the ears are still there)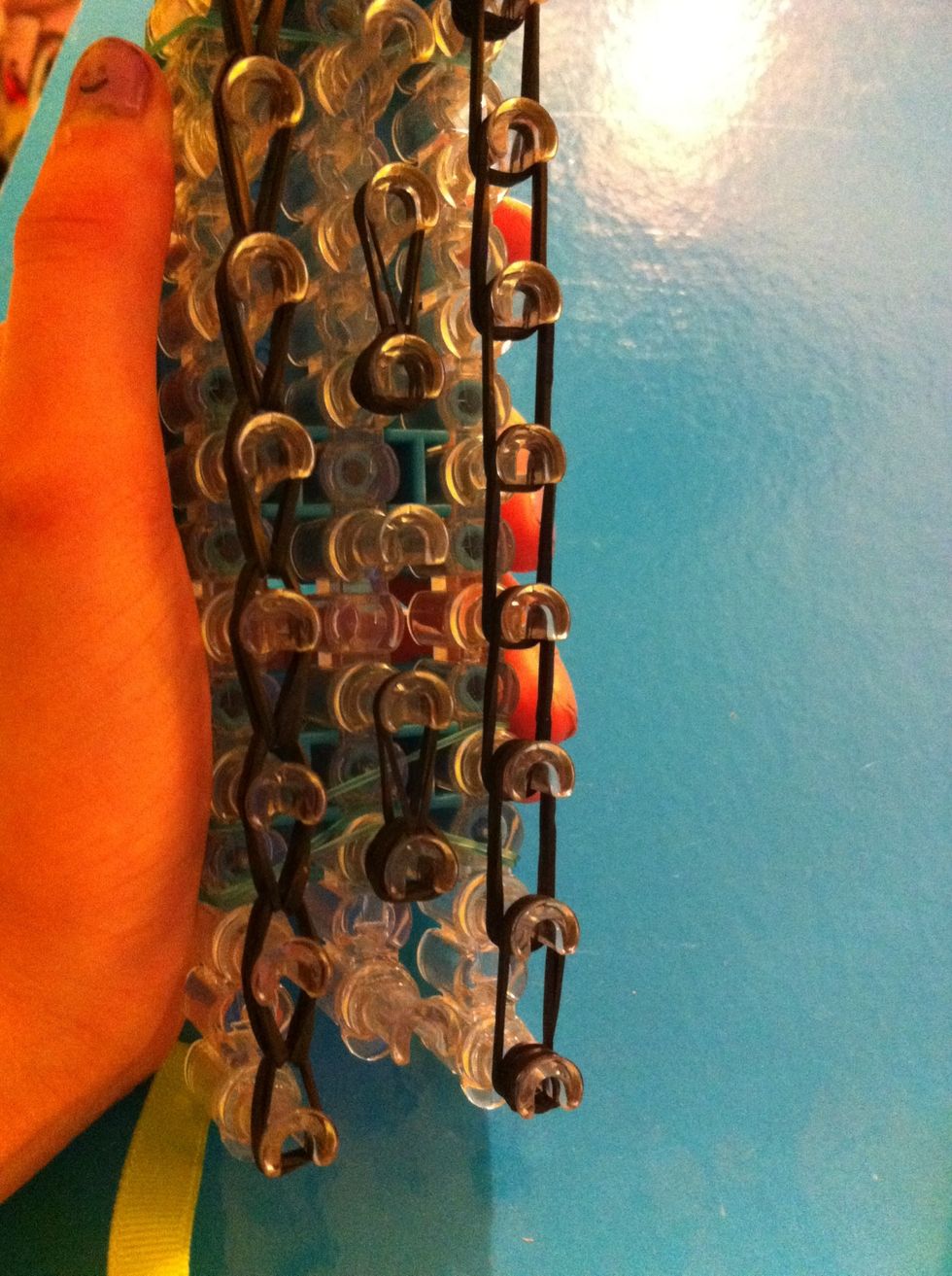 (Ignore how the ears are still here)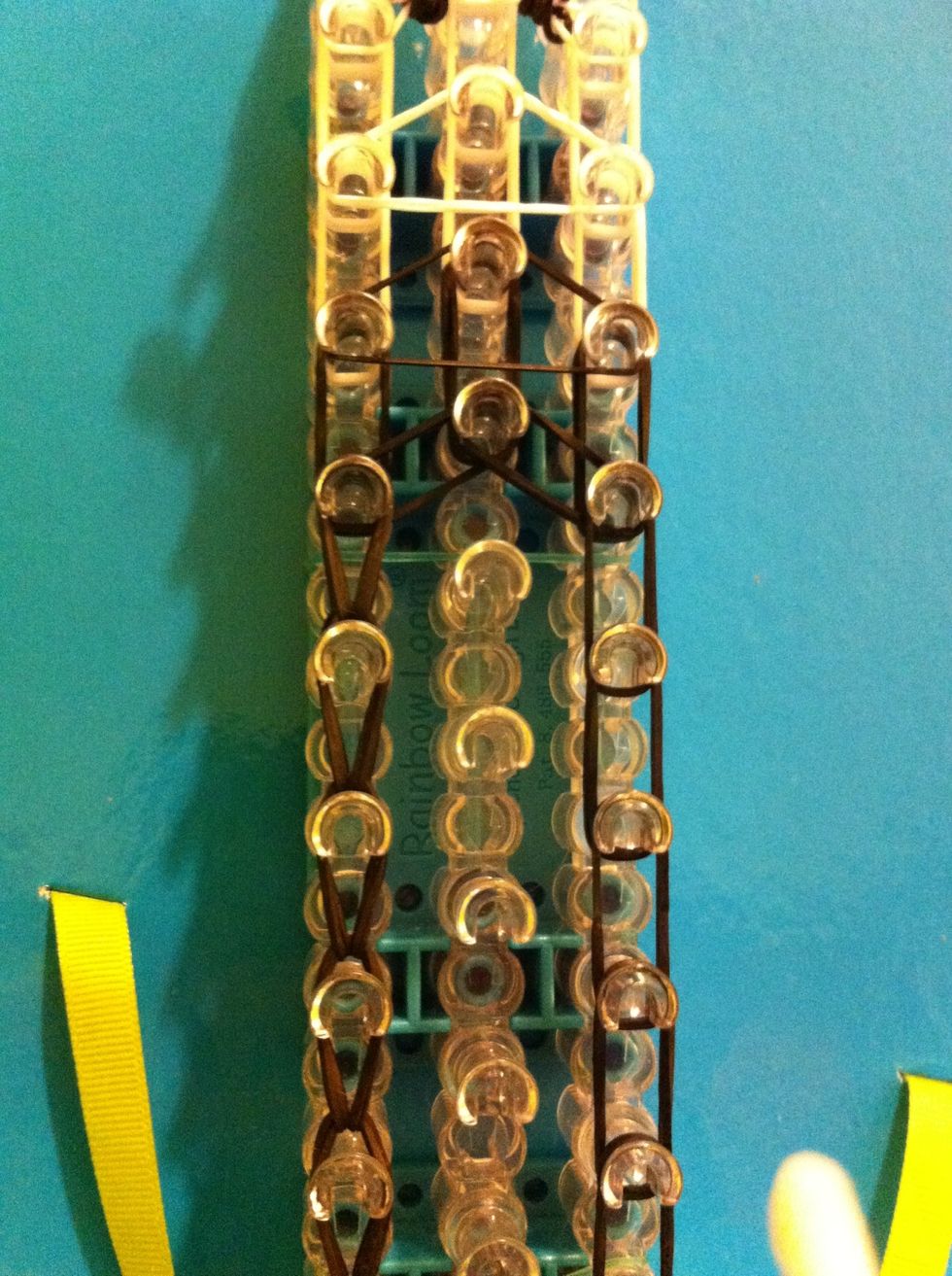 Stop looping here!!!!
Do both sides after you've looped the right side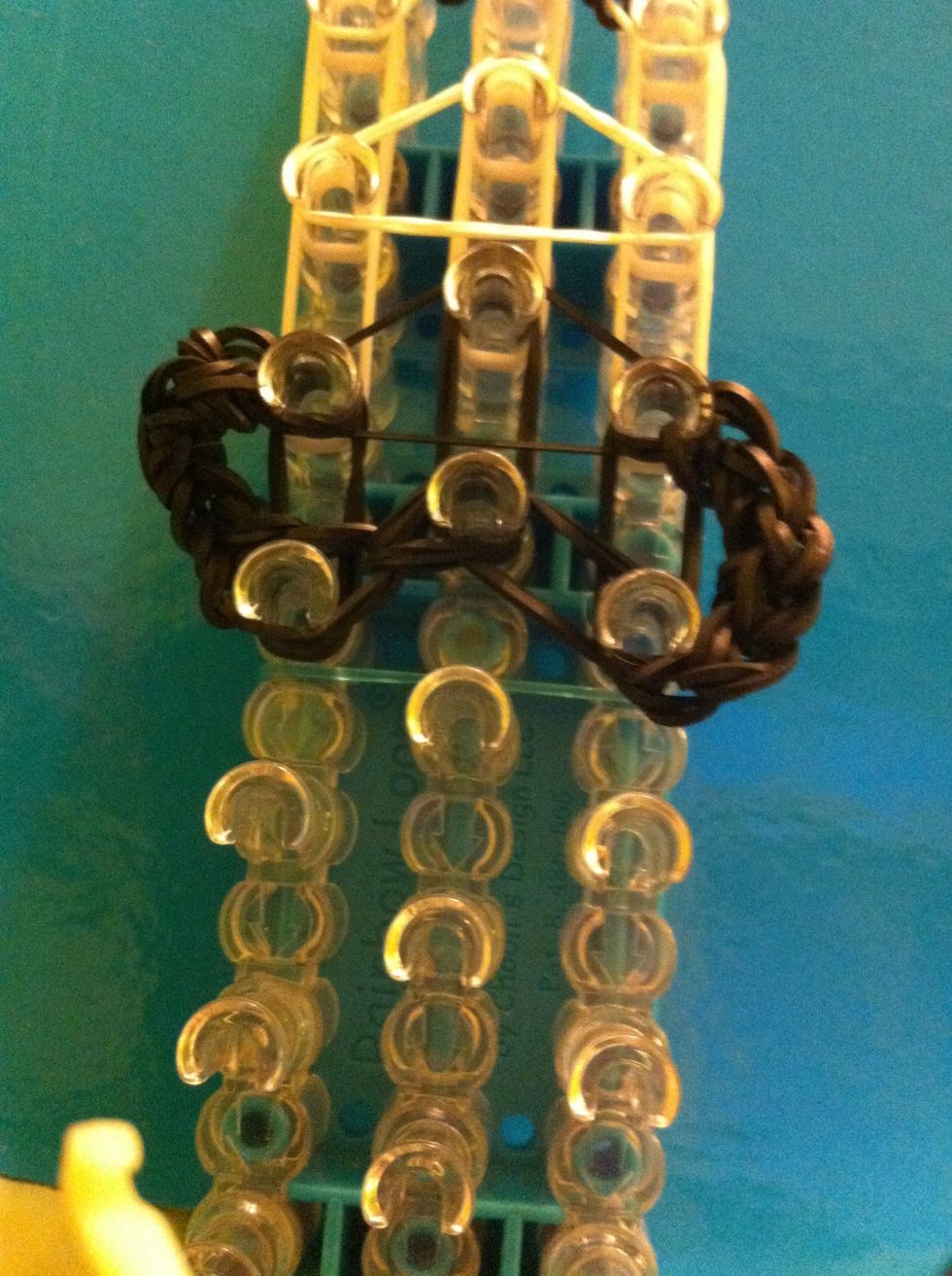 Loop this here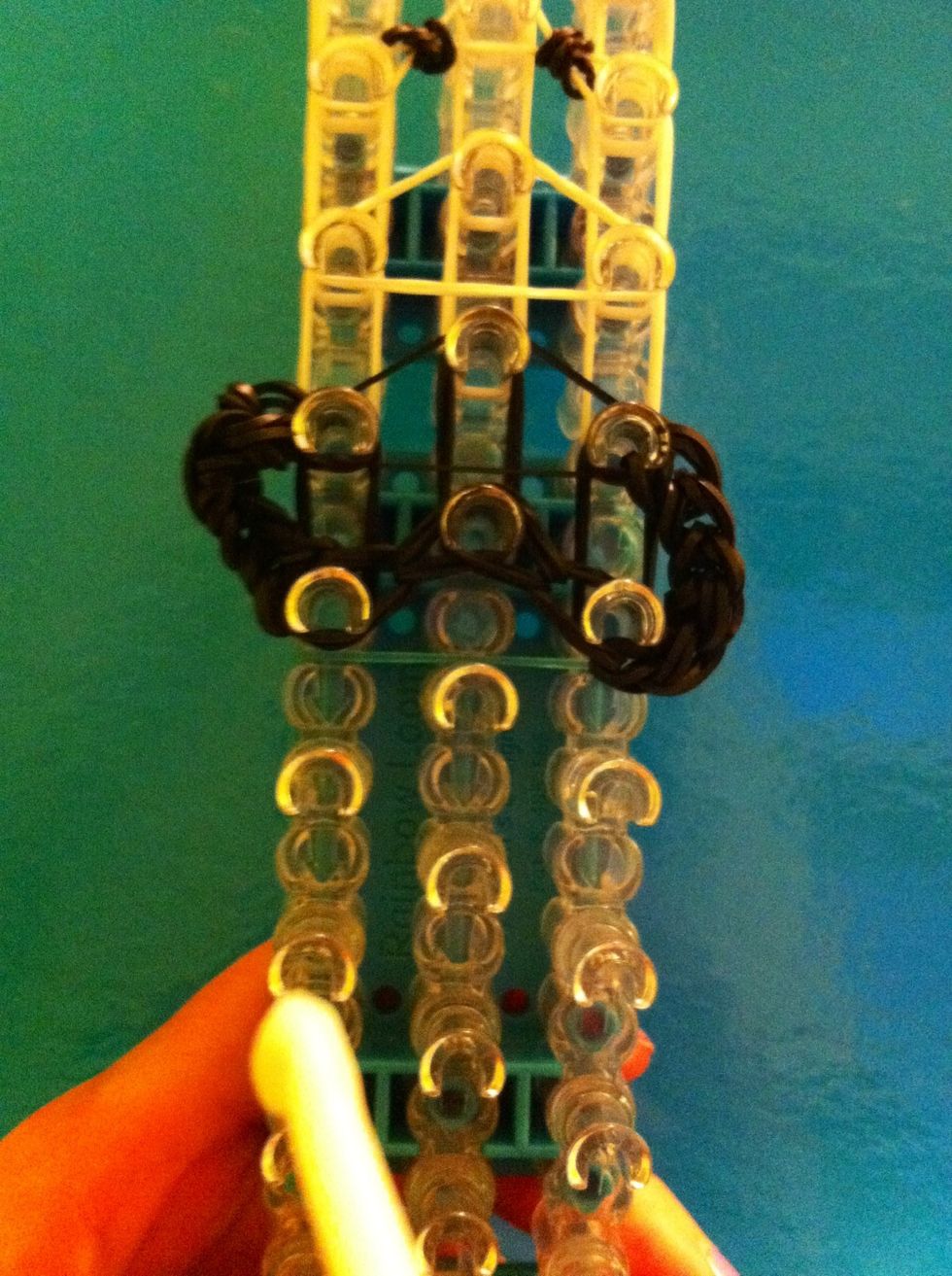 And here
Loop the rest of the stuff upwards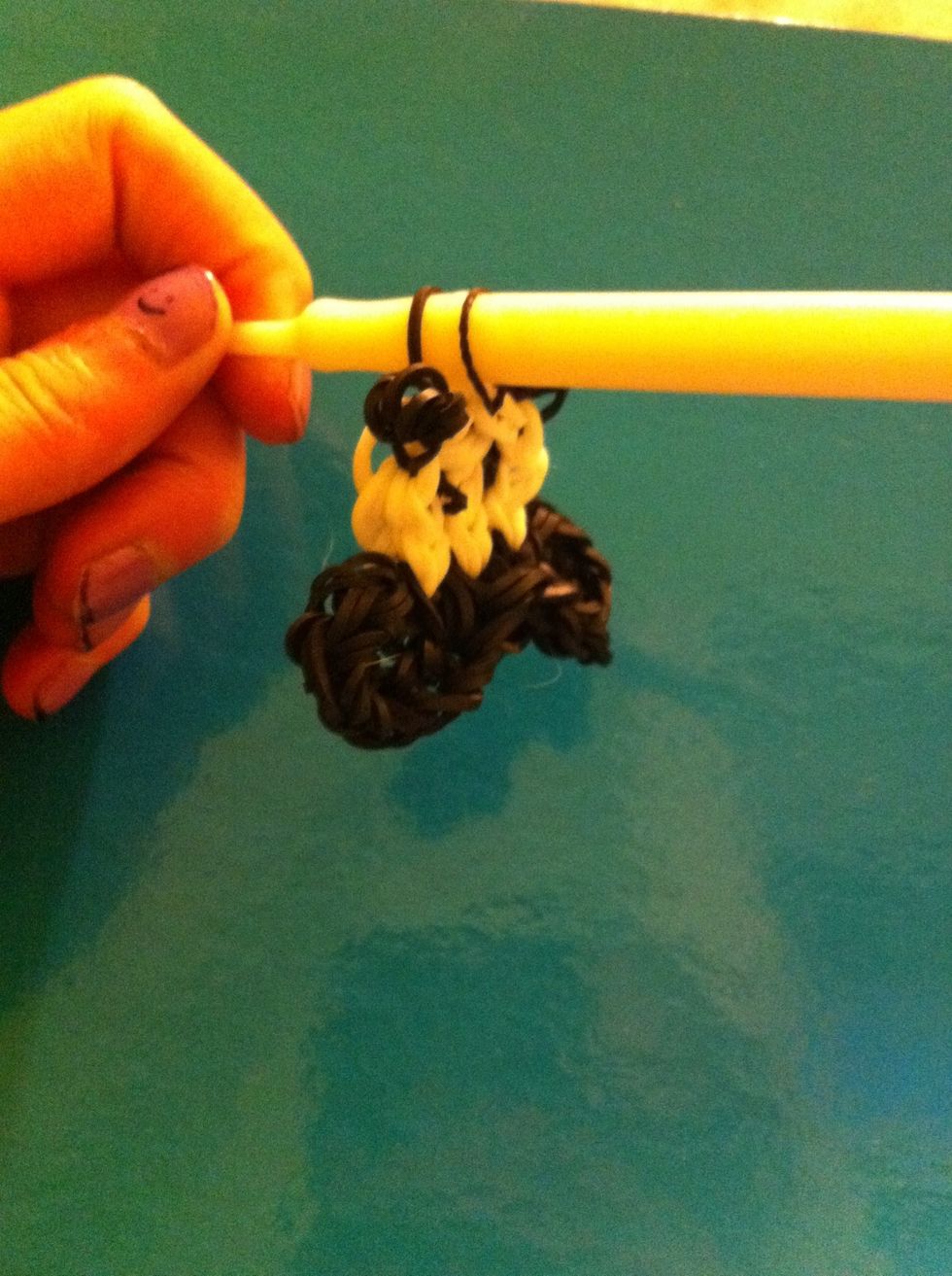 Take off slowly making sure you have the single black band from the top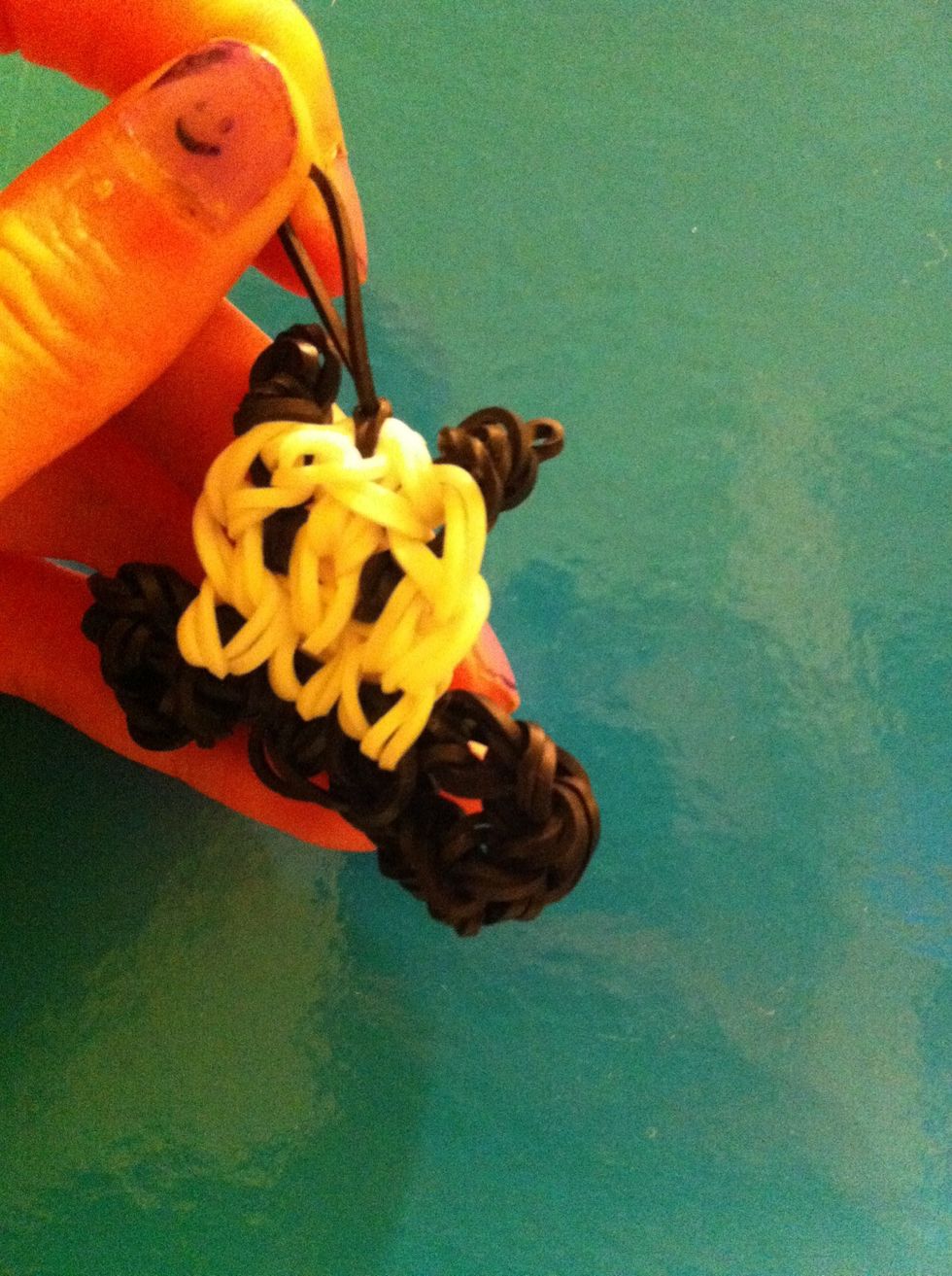 Tie a knot with it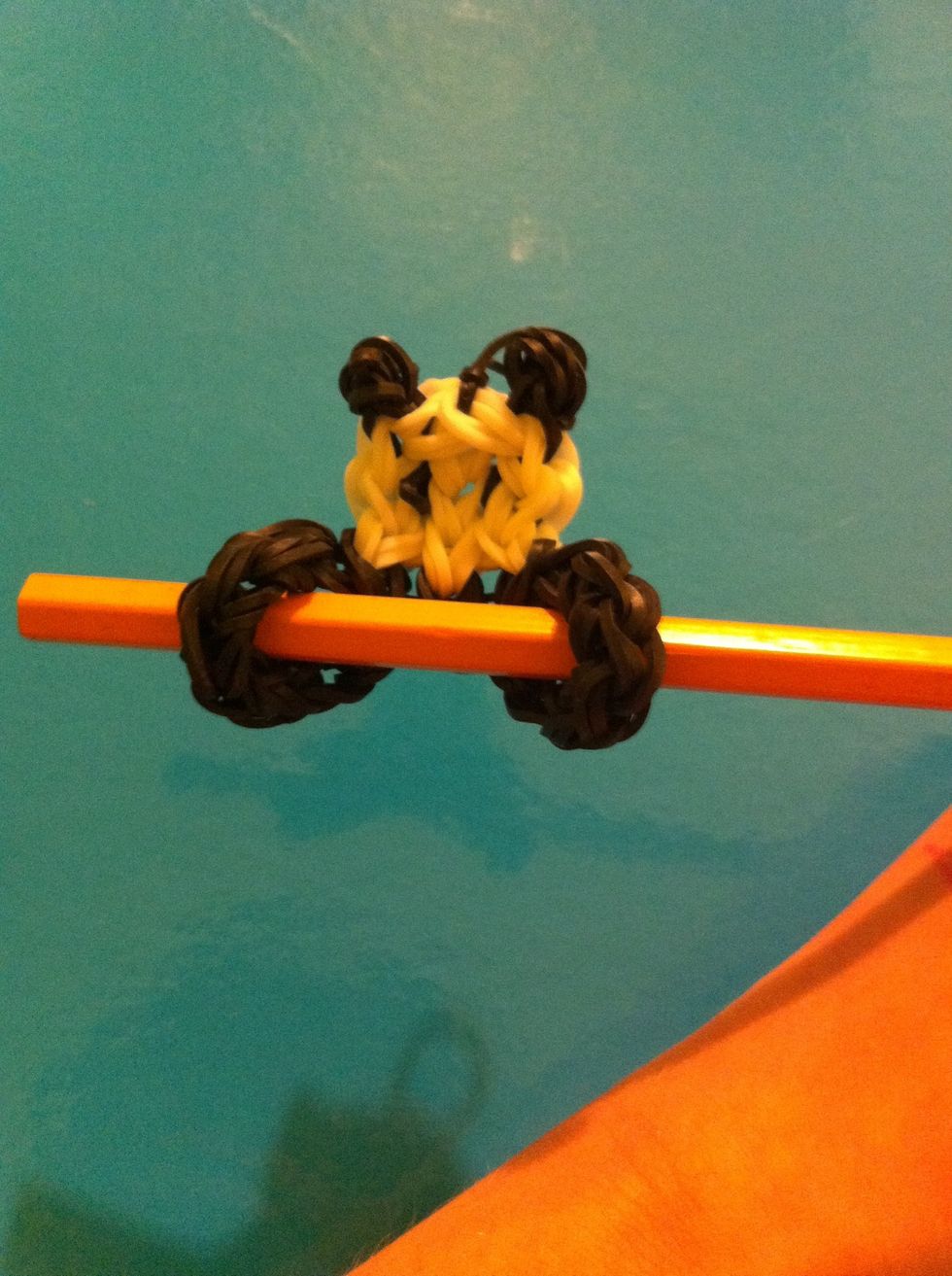 All done!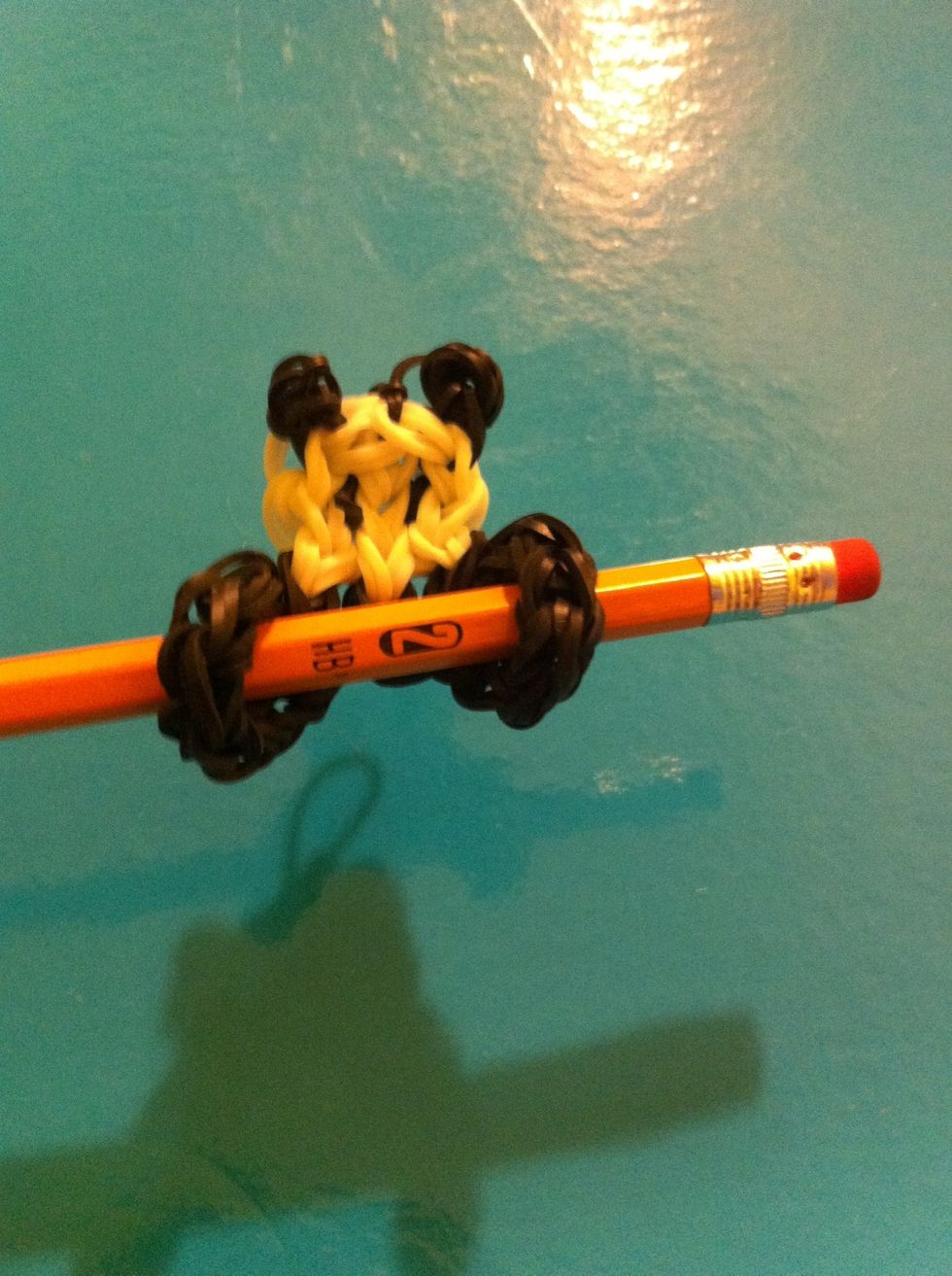 Super cute!
Thanks for viewing my guide! Do you guys want me to make more rainbow loom stuff? Charms? Animals? Bracelets? Don't forget to follow and like! Have an amazing day!!:)
Rainbow loom bands
Rainbow loom
Pencil
Hannah W
♥︎ 390 little butterflies ♥︎ 2015 is here! Who's excited? Requests welcome for crafts and diys!