This charm is generally made with three colors of bands.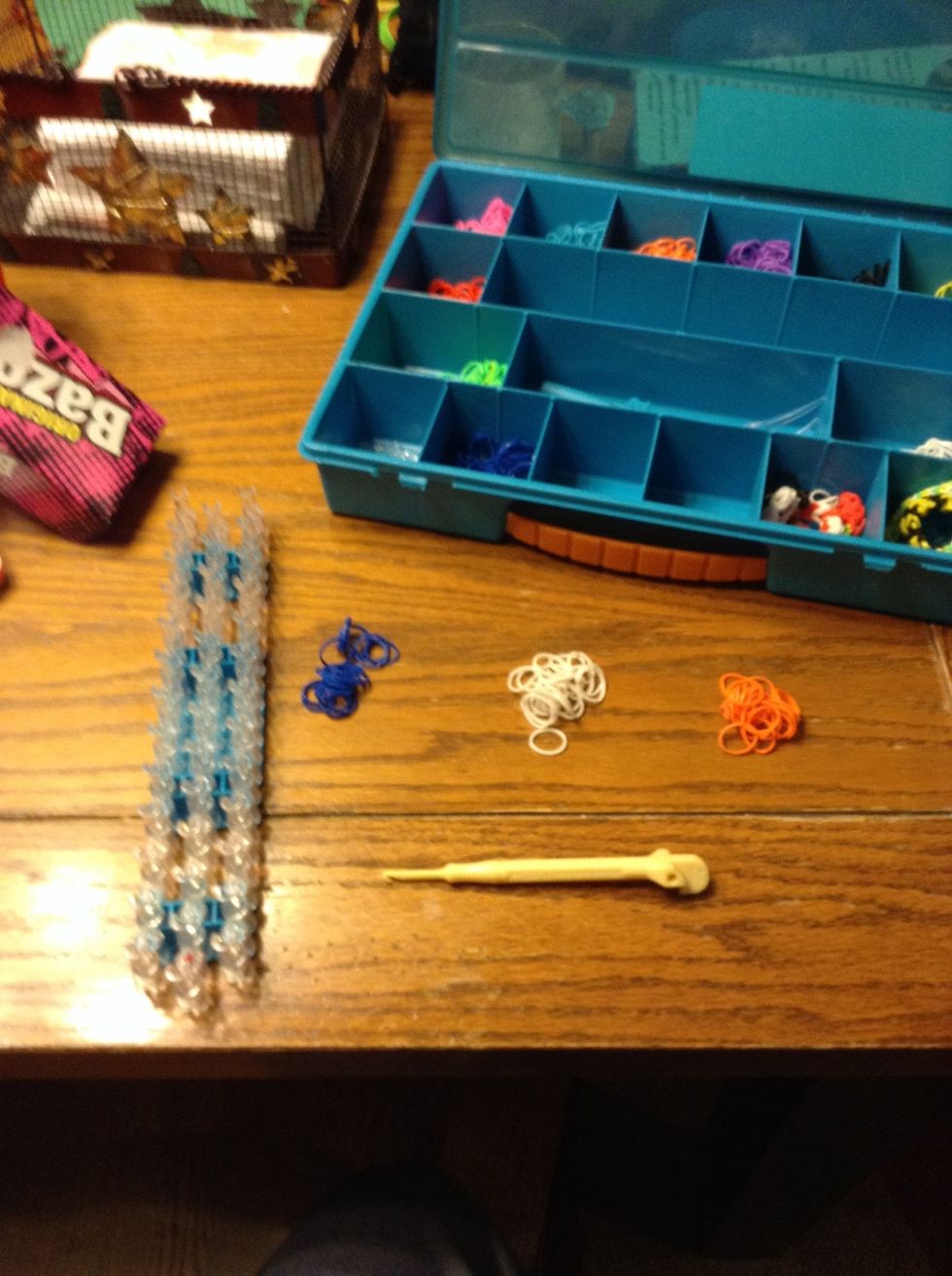 Your supplies.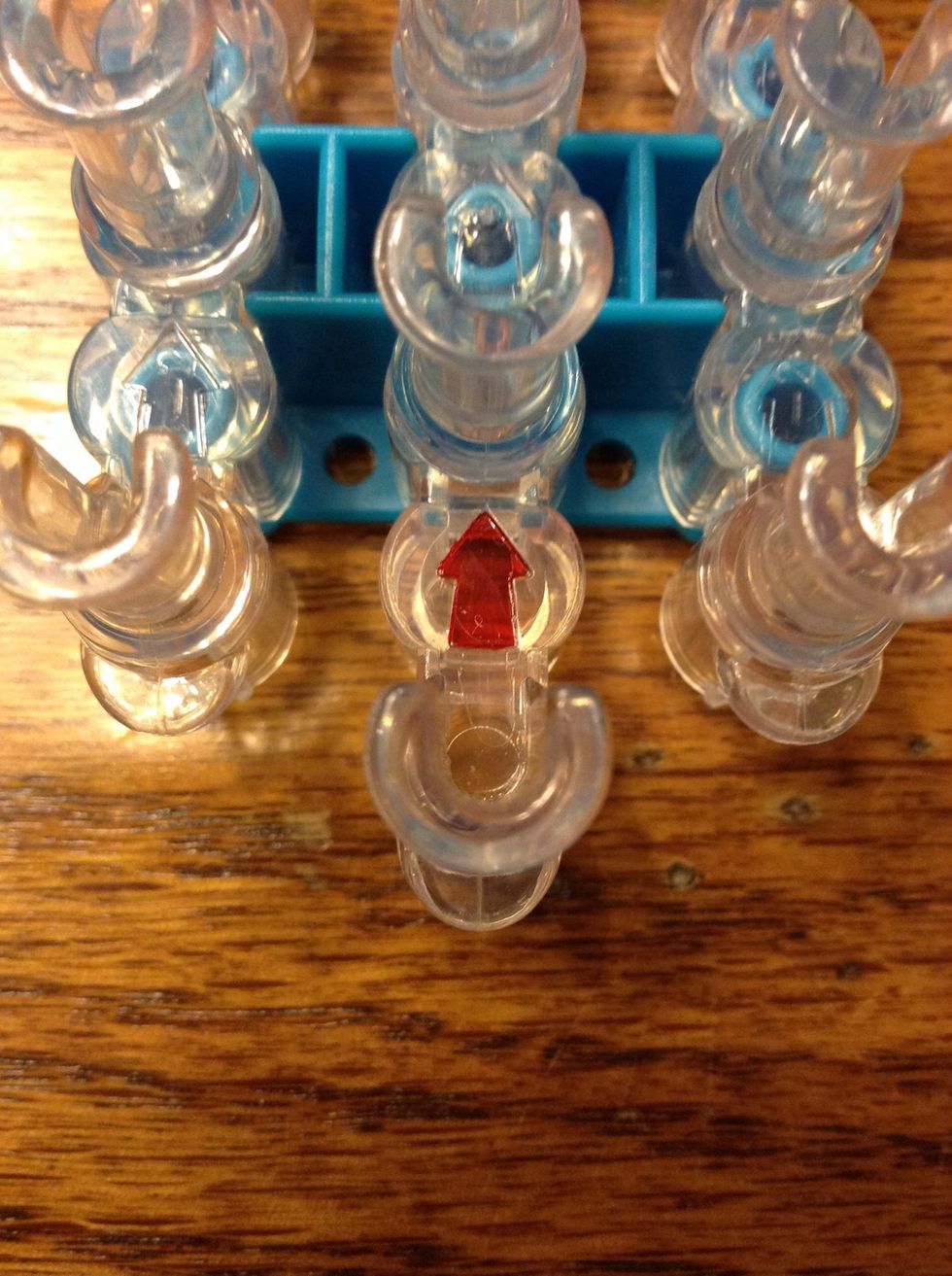 Start with your loom facing upwards with the arrow pointing away from you.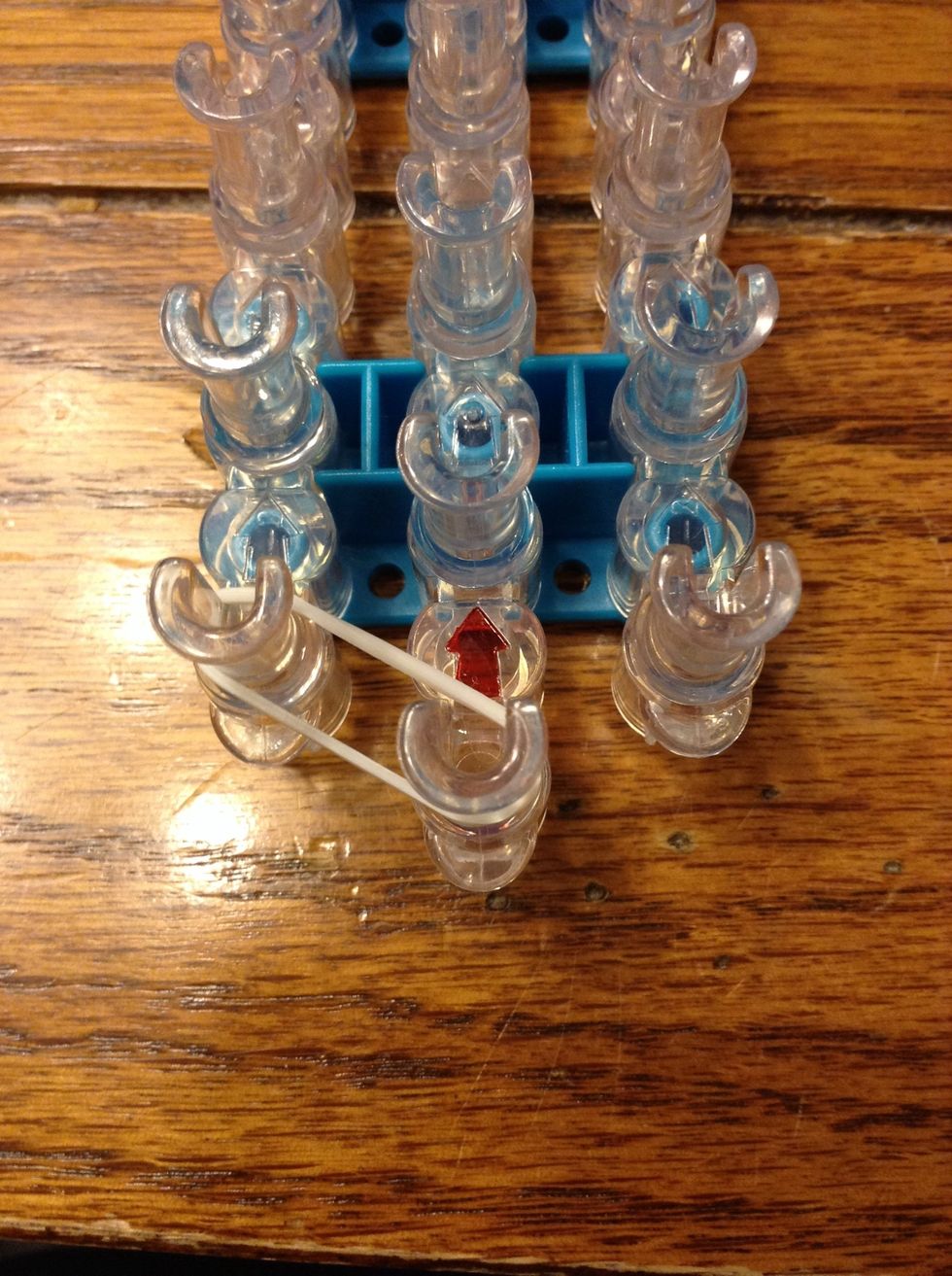 Lay your first band on the pegs in the left and middle column.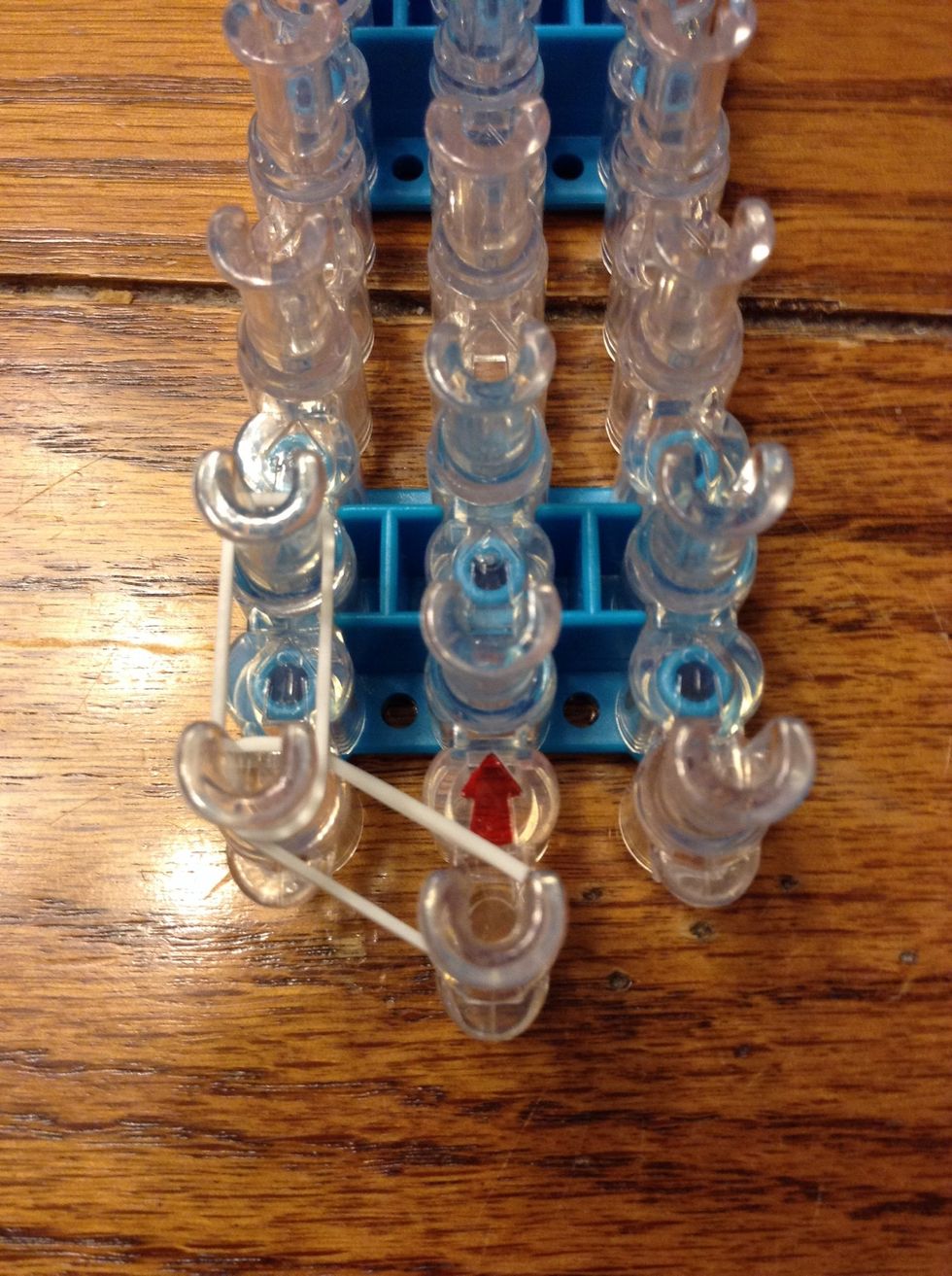 Then put your next band straight up and then a third band up diagonally to the right.
Now you are going to go to the bottom of the loom and do the same thing on the right side of the hexagon.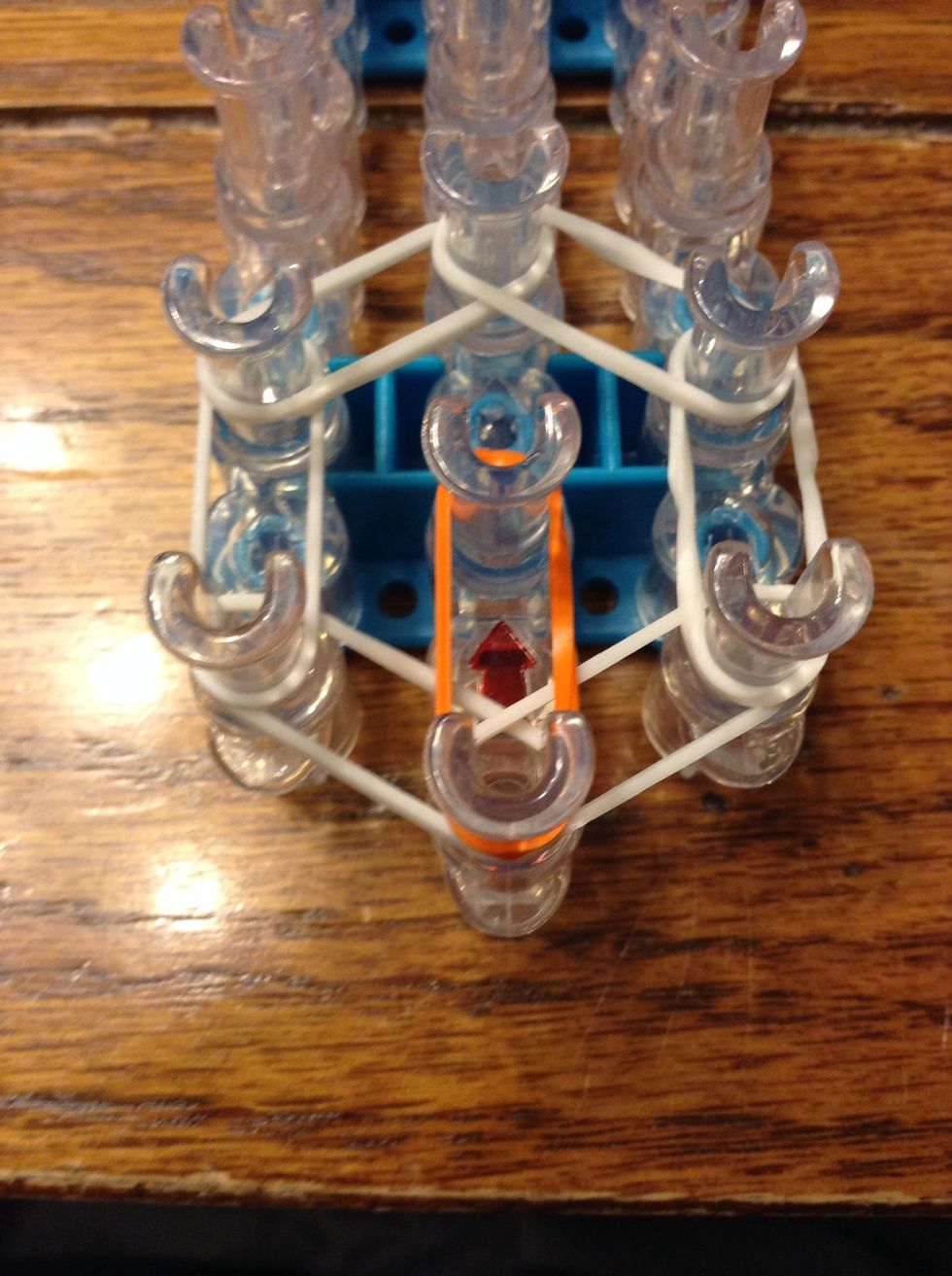 Lay your second color band on the loom as shown.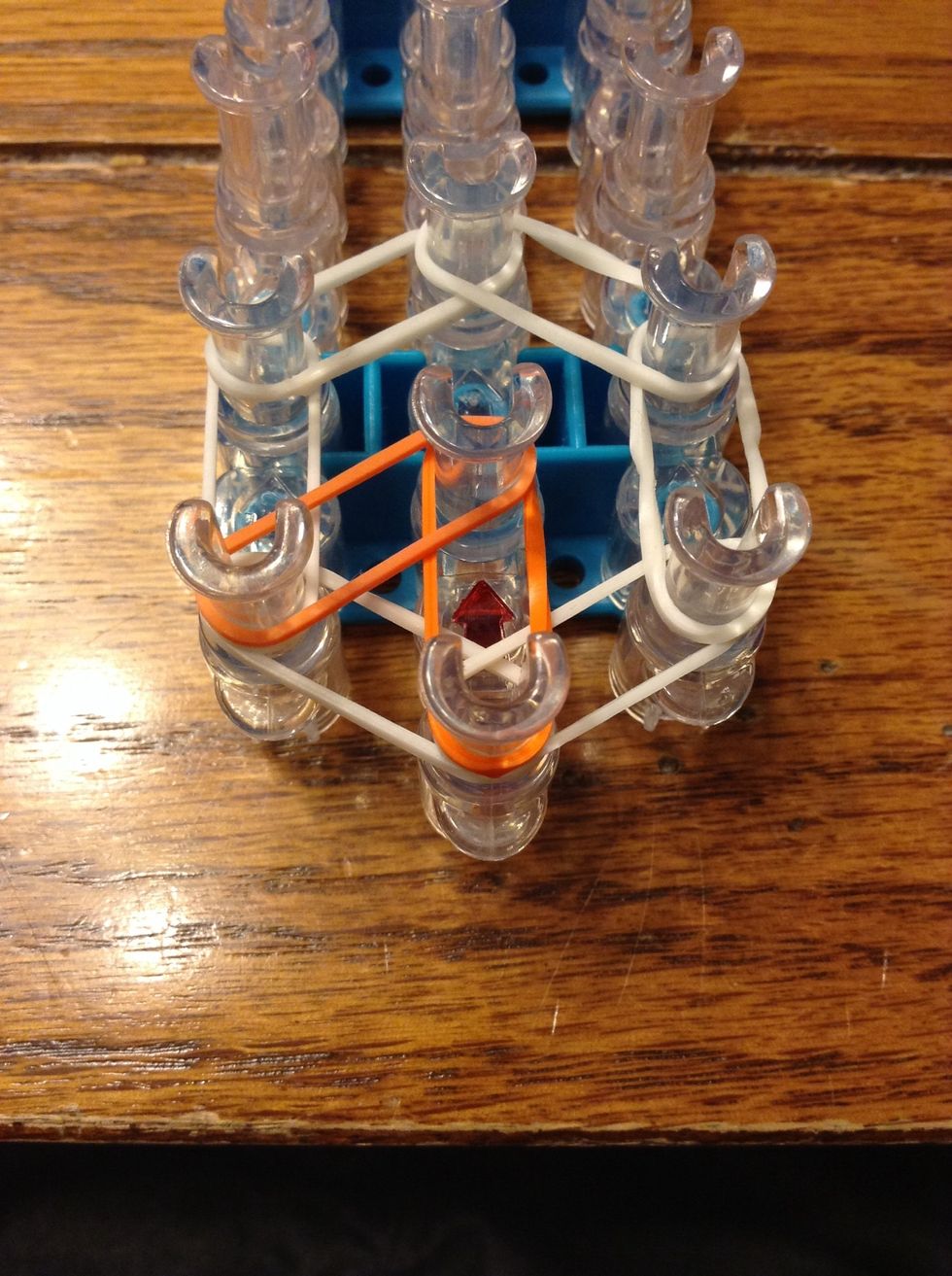 Start laying them all around CLOCKWISE. Very important.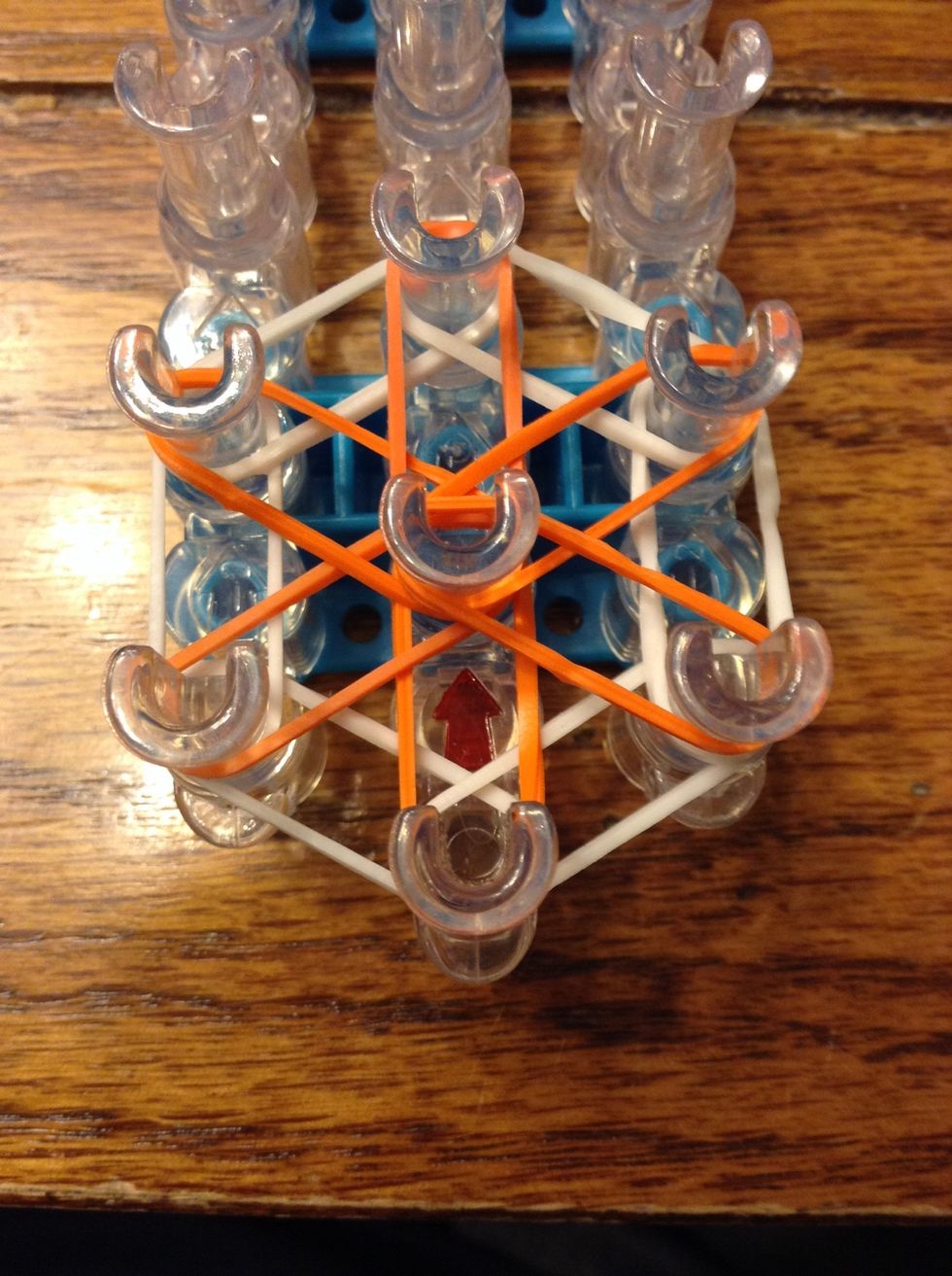 Tada.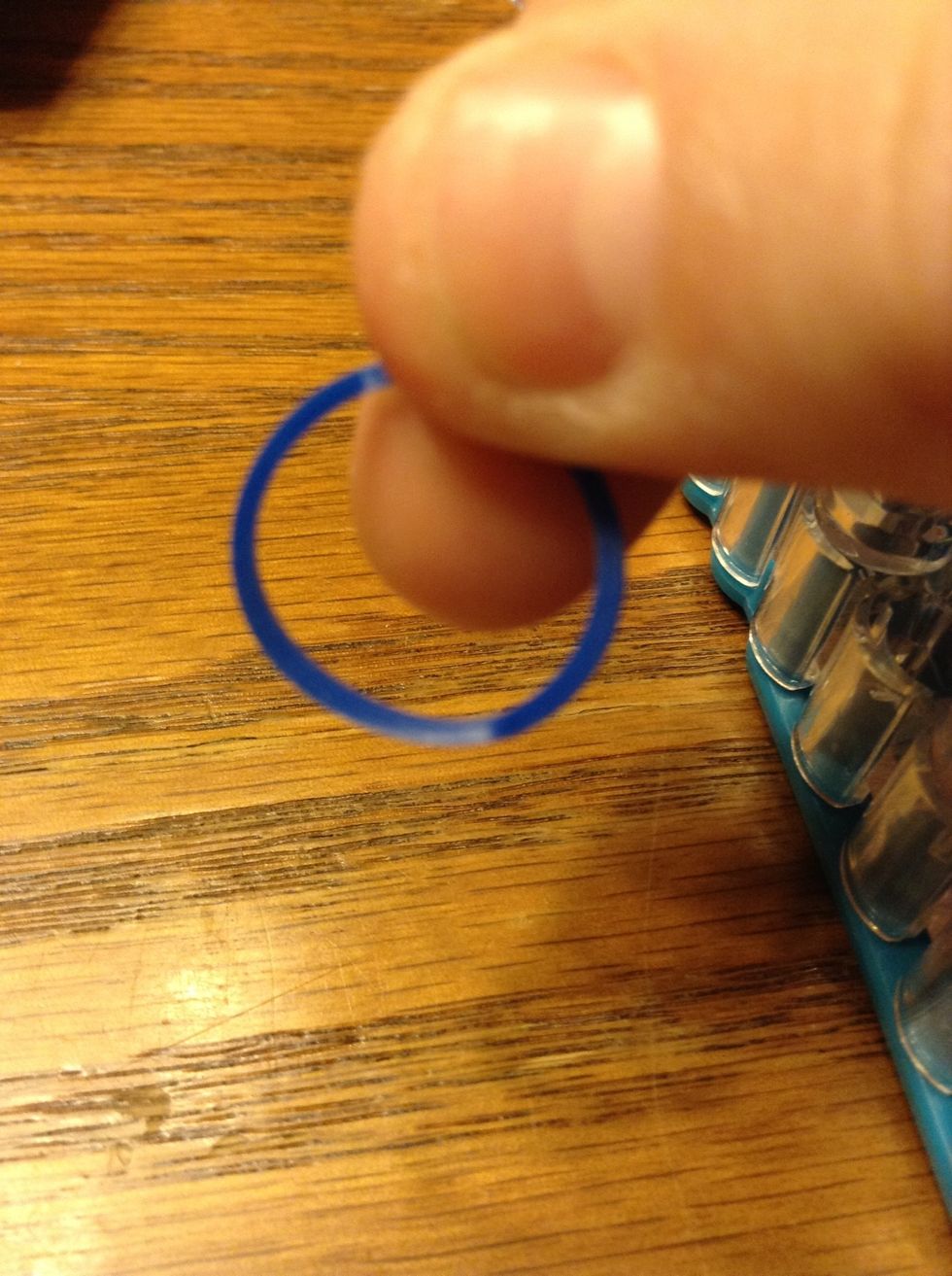 Take one of your third color bands.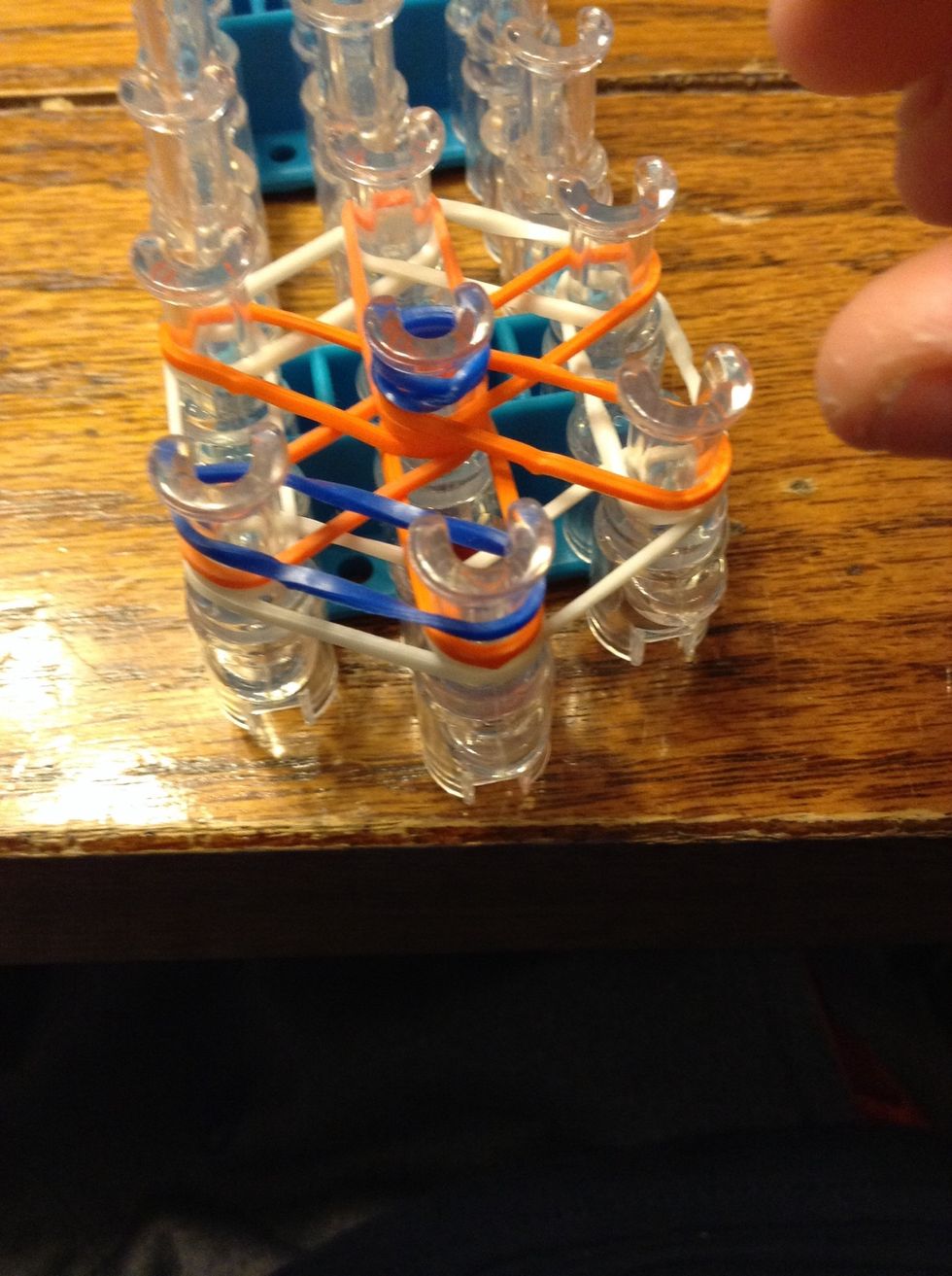 Lay a third color band as shown.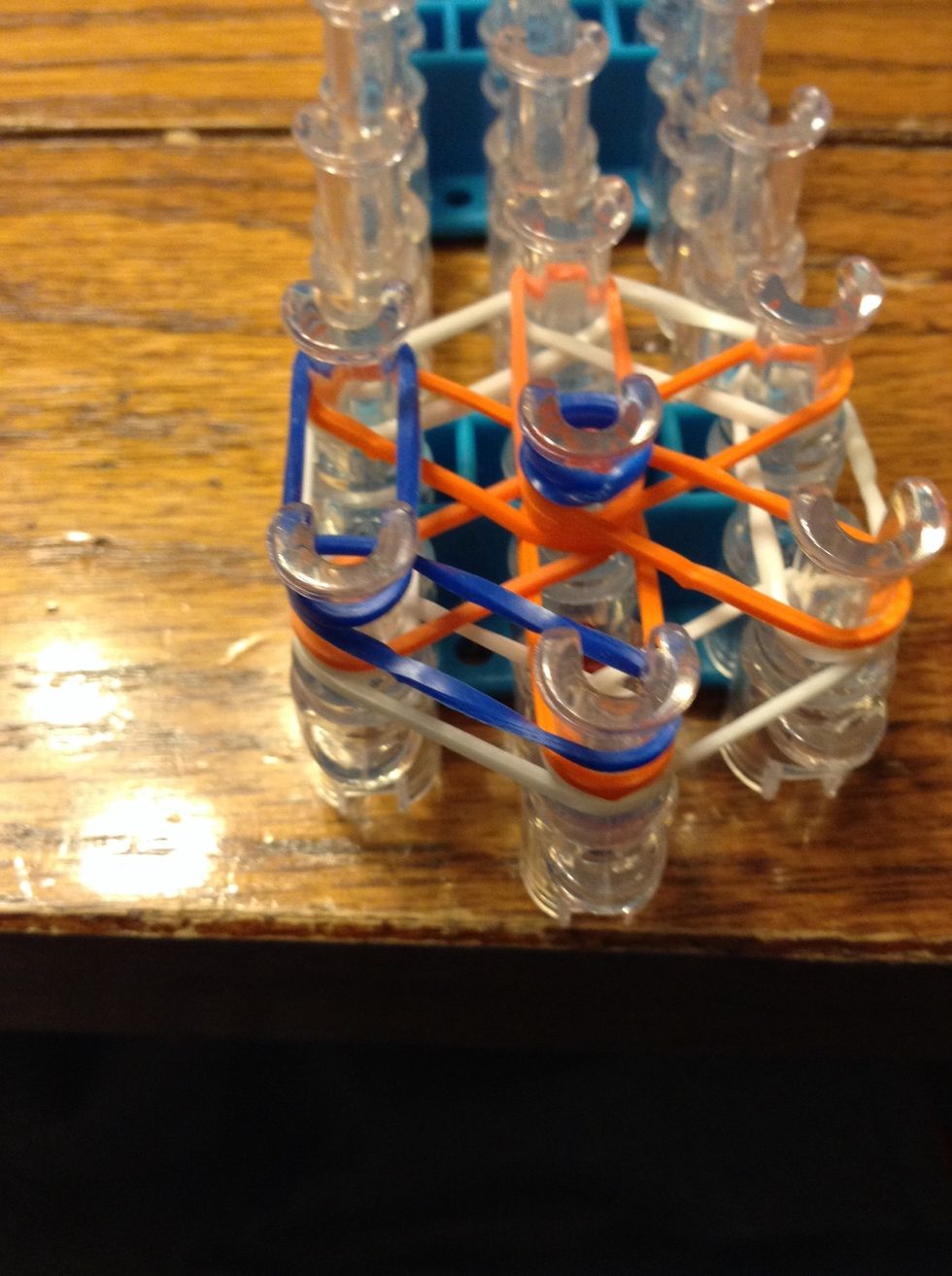 Keep going all the way around.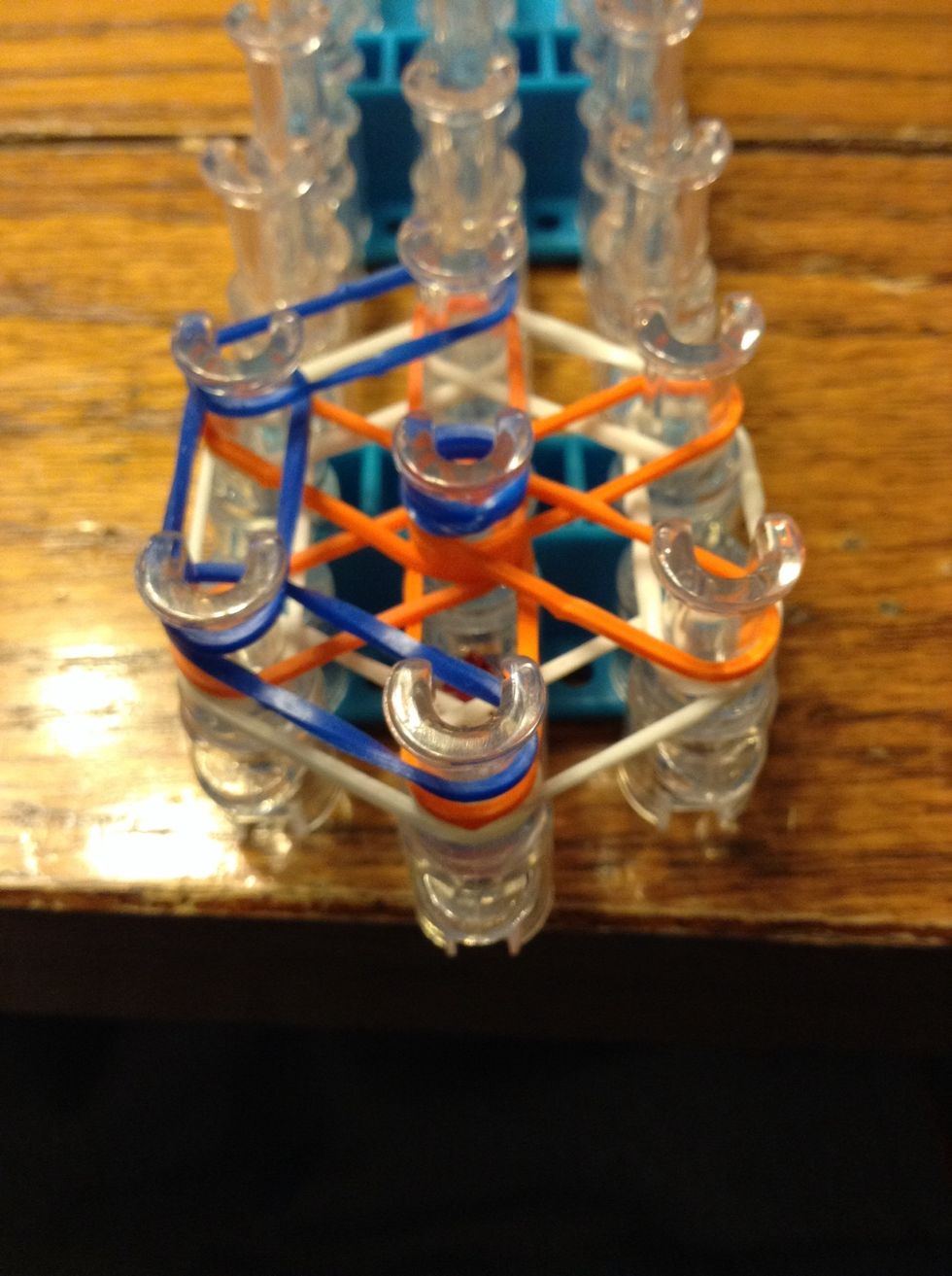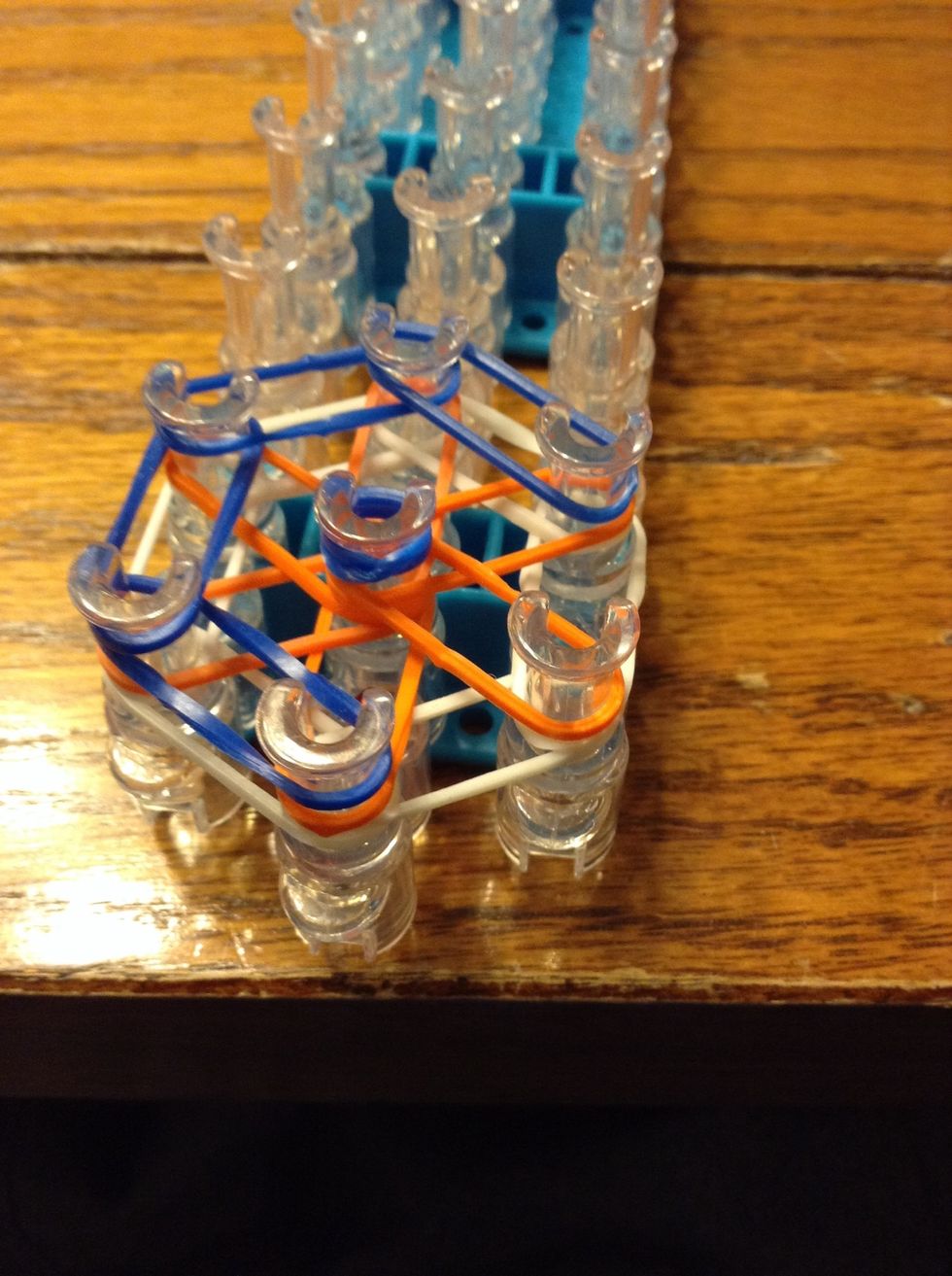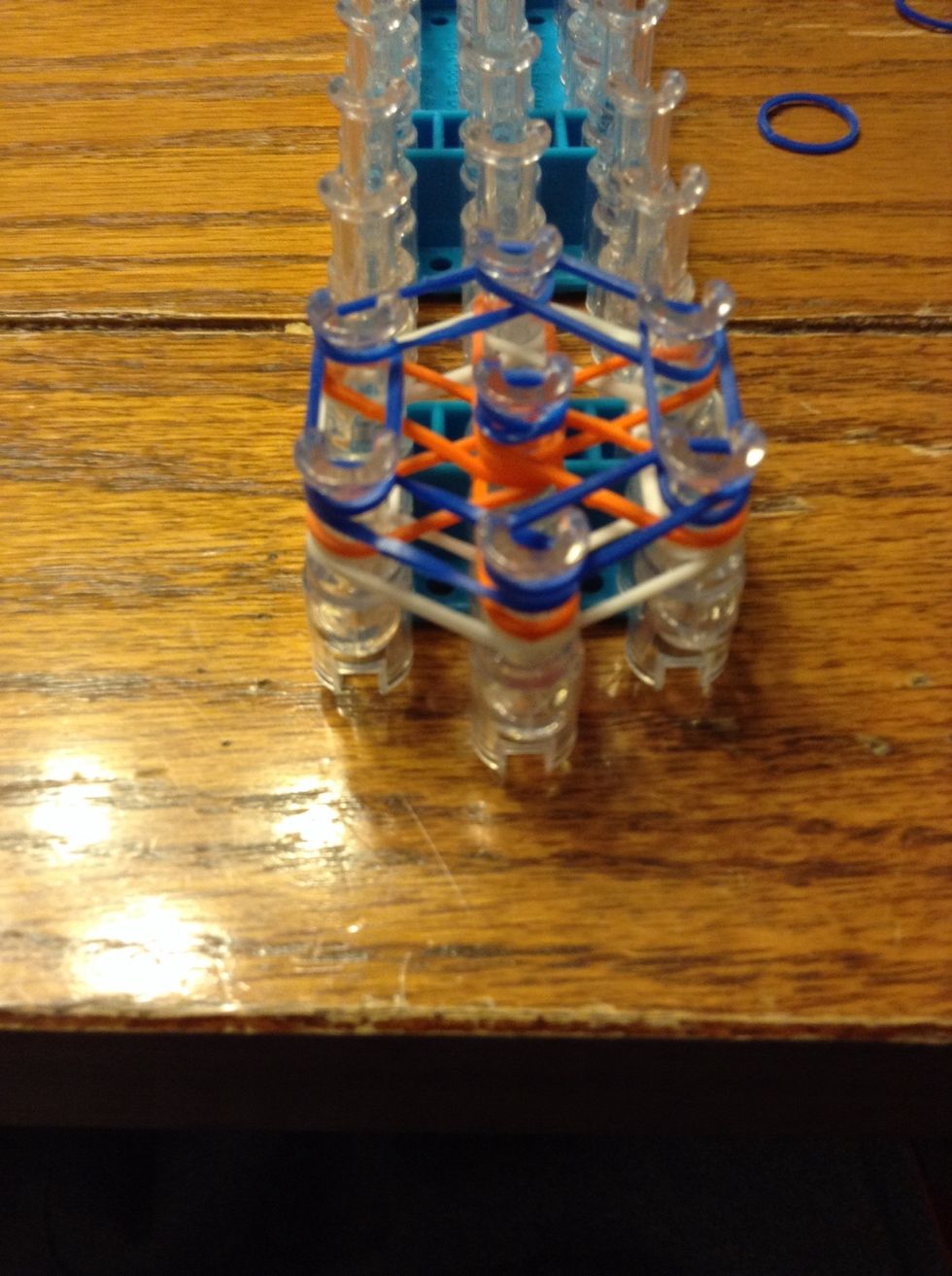 This is how it looks with all the bands on.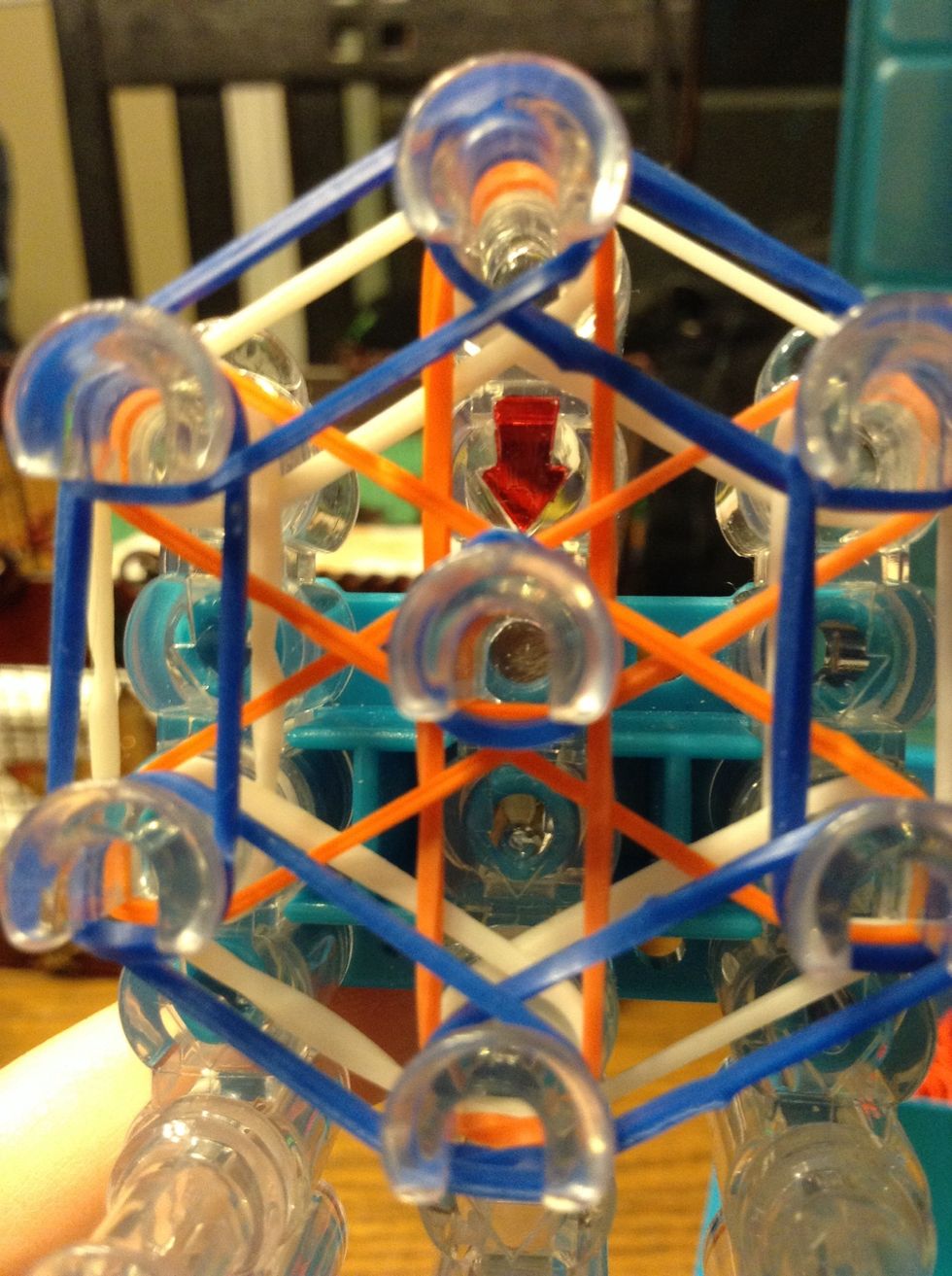 Flip the loom so the arrow is facing down or towards you.
Push back that cap band and hook the top orange (or any color you have put on).
Carefully pull the band of the peg while leaving all the others on. You may need to hold the others down when you remove the band.
You will loop that band back on the one it's other half is on.
Like so. Continue taking the top orange bands on the middle peg and looping them on the outer pegs counterclockwise.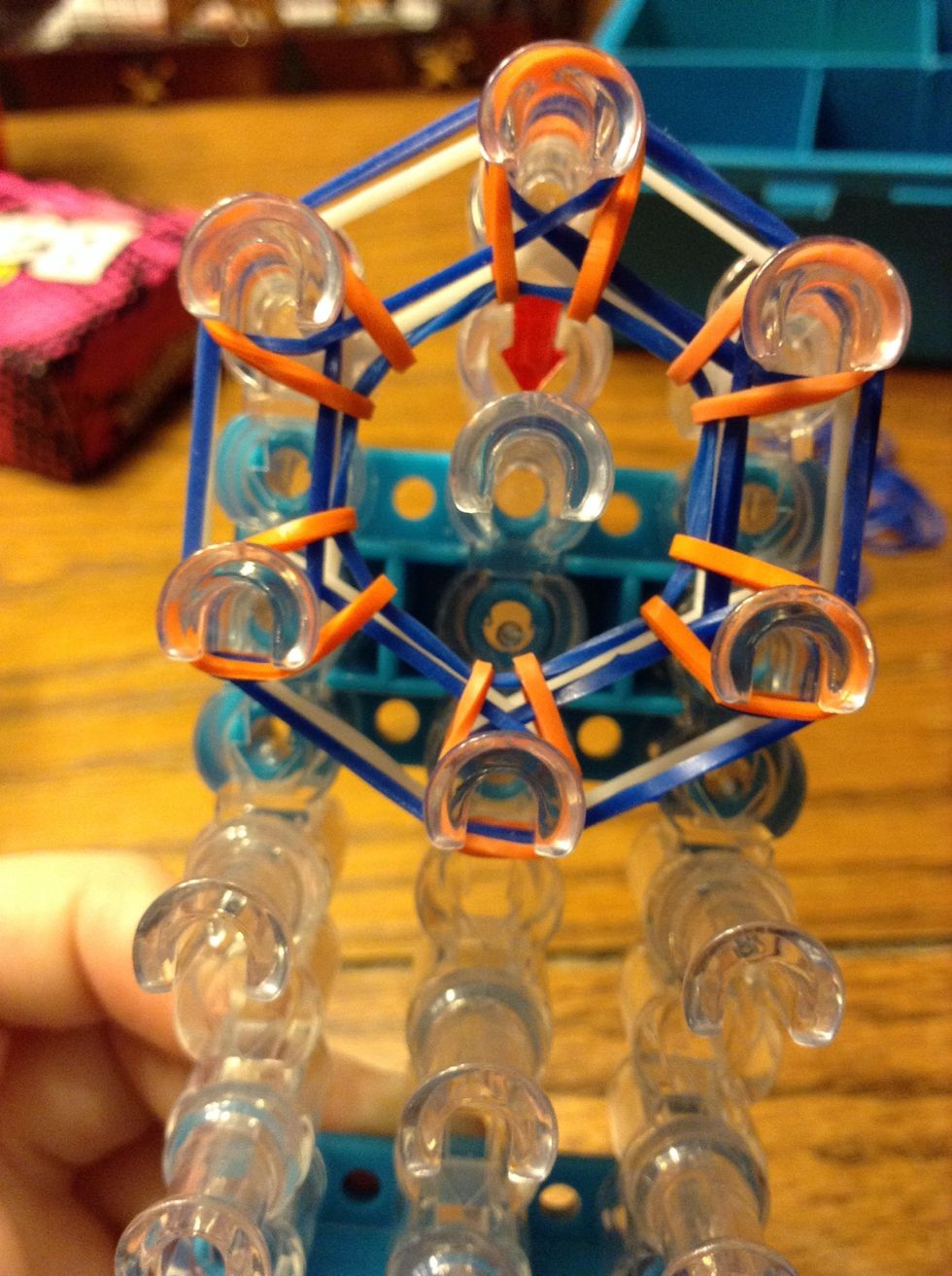 No bands should be on the middle peg now.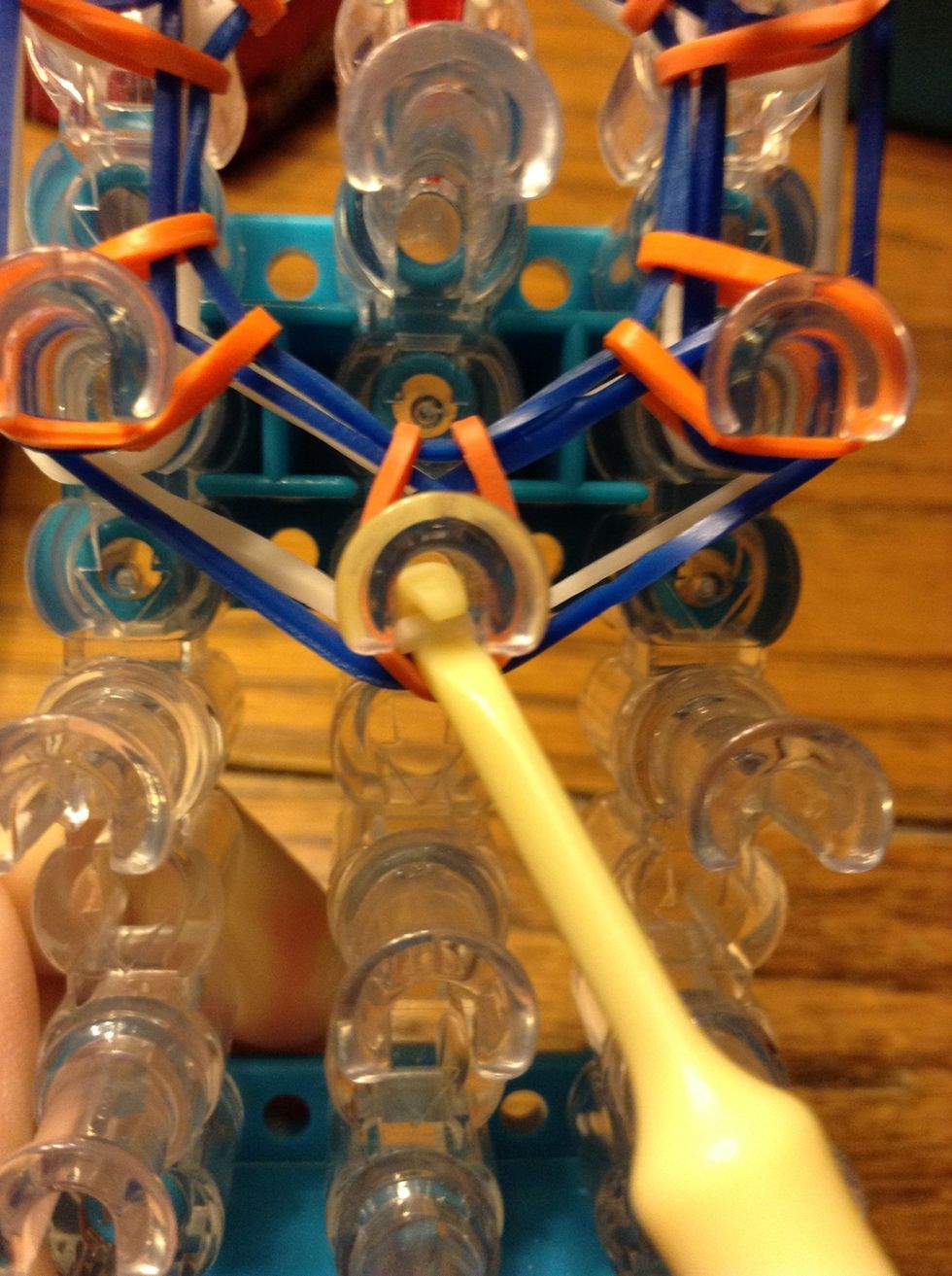 Grab the top whites band on the bottom peg and loop it on to the one on the left.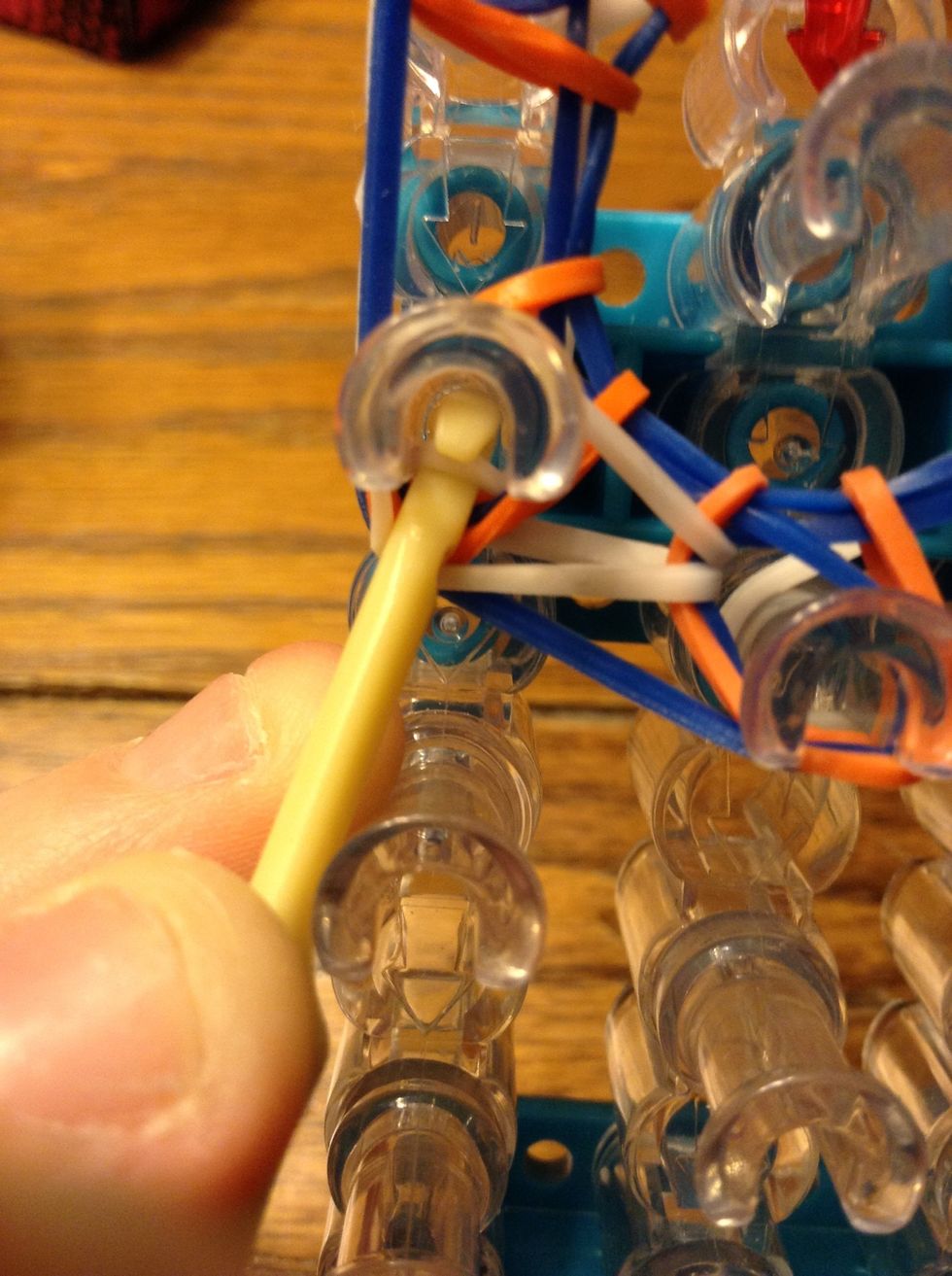 Then grab the top white band and loop to the one above. Continue to the top.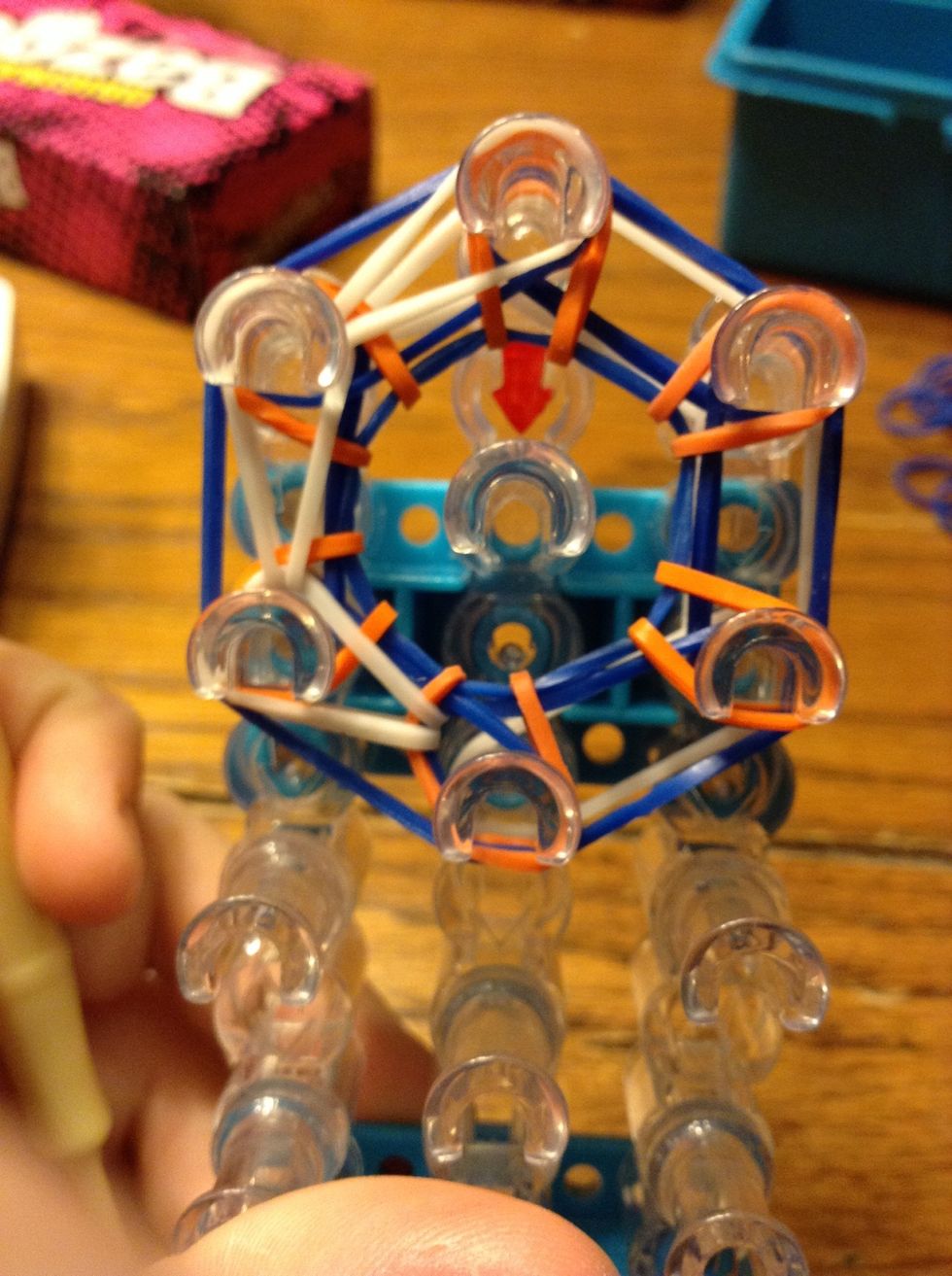 Start from the bottom and go to the right the same way.
Like this.
Stick your hook through the top peg and pull another band through.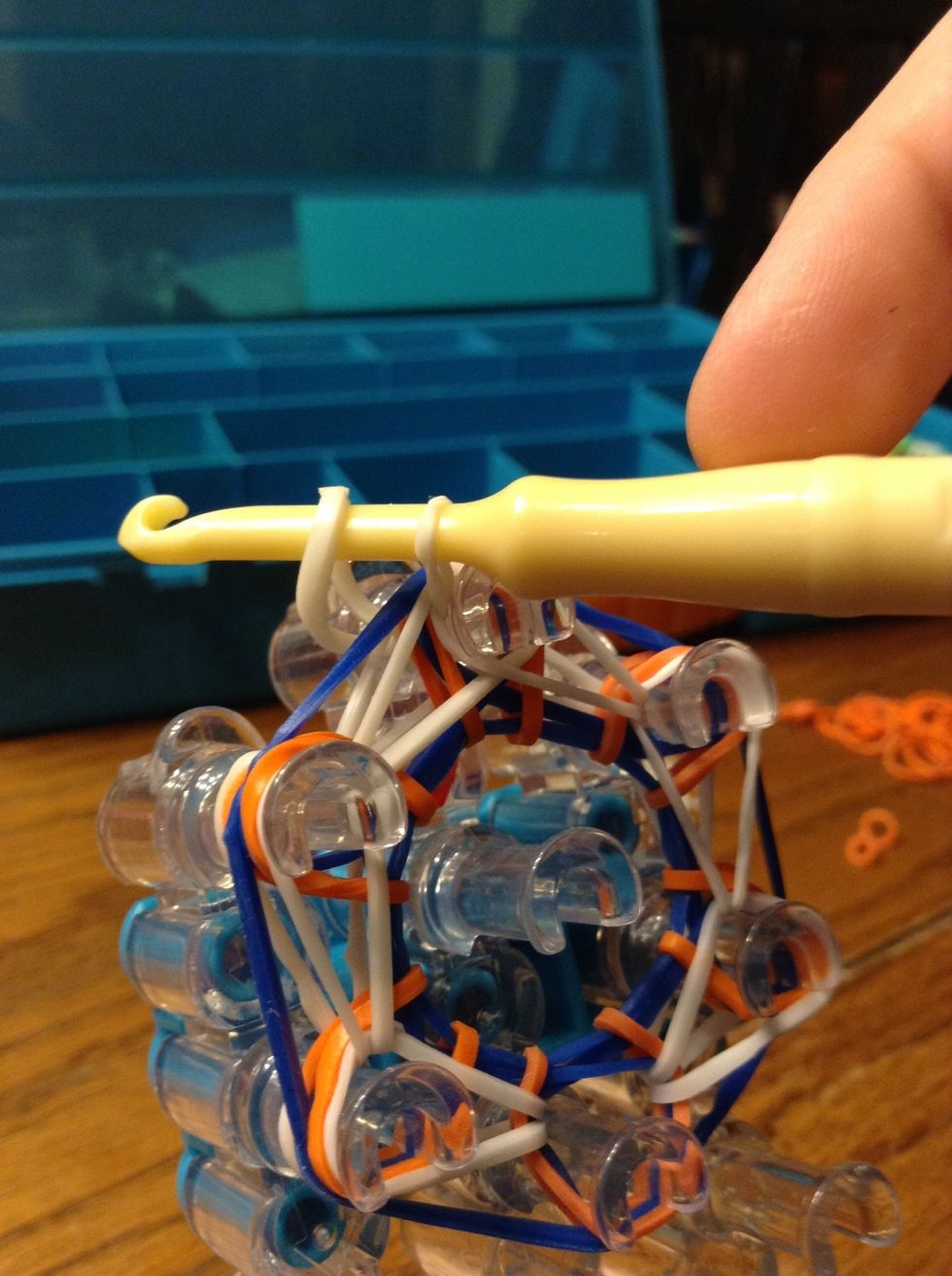 Like so. Now pull the charm off the loom.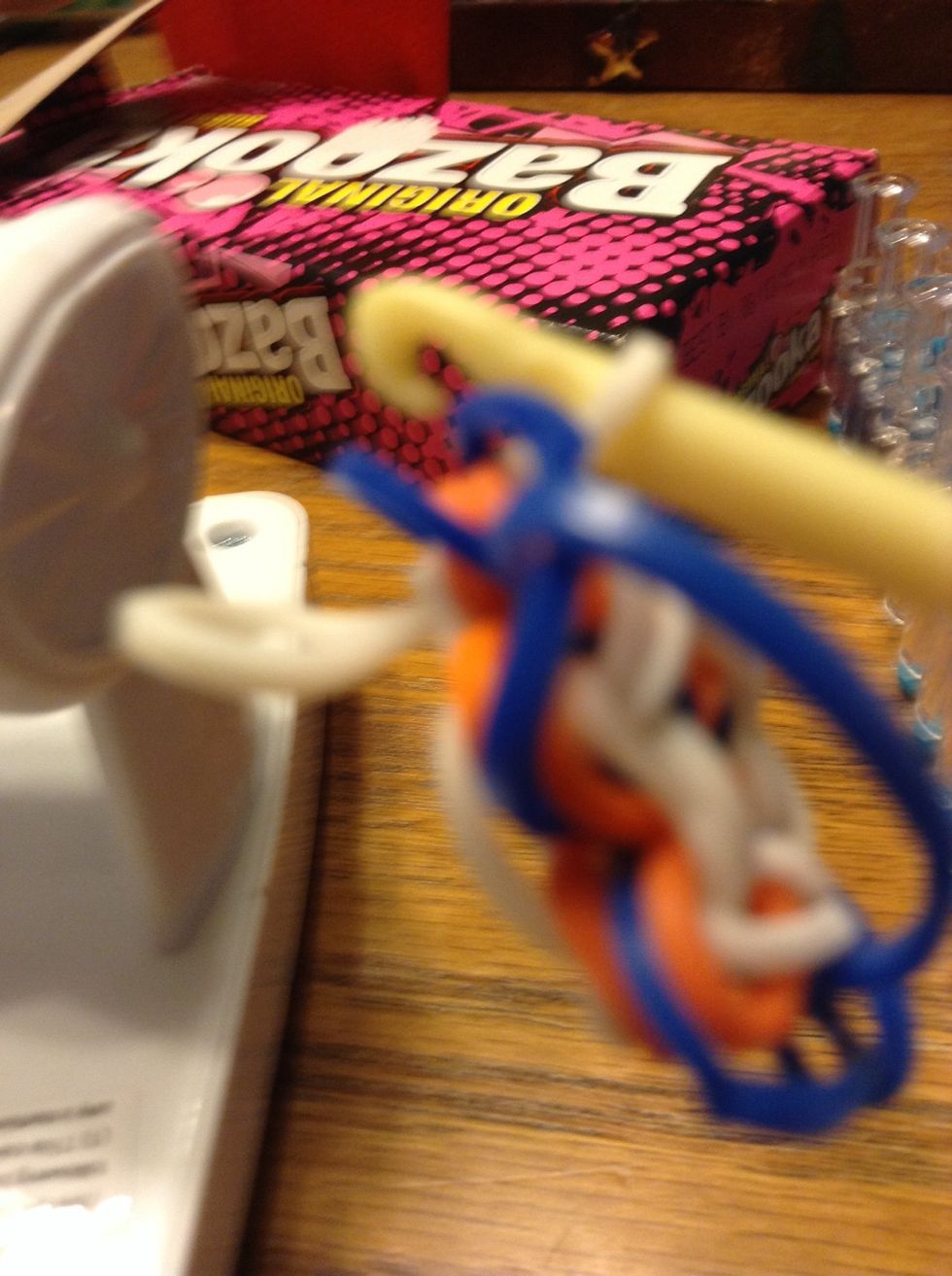 Pull one of the ends off of the hook.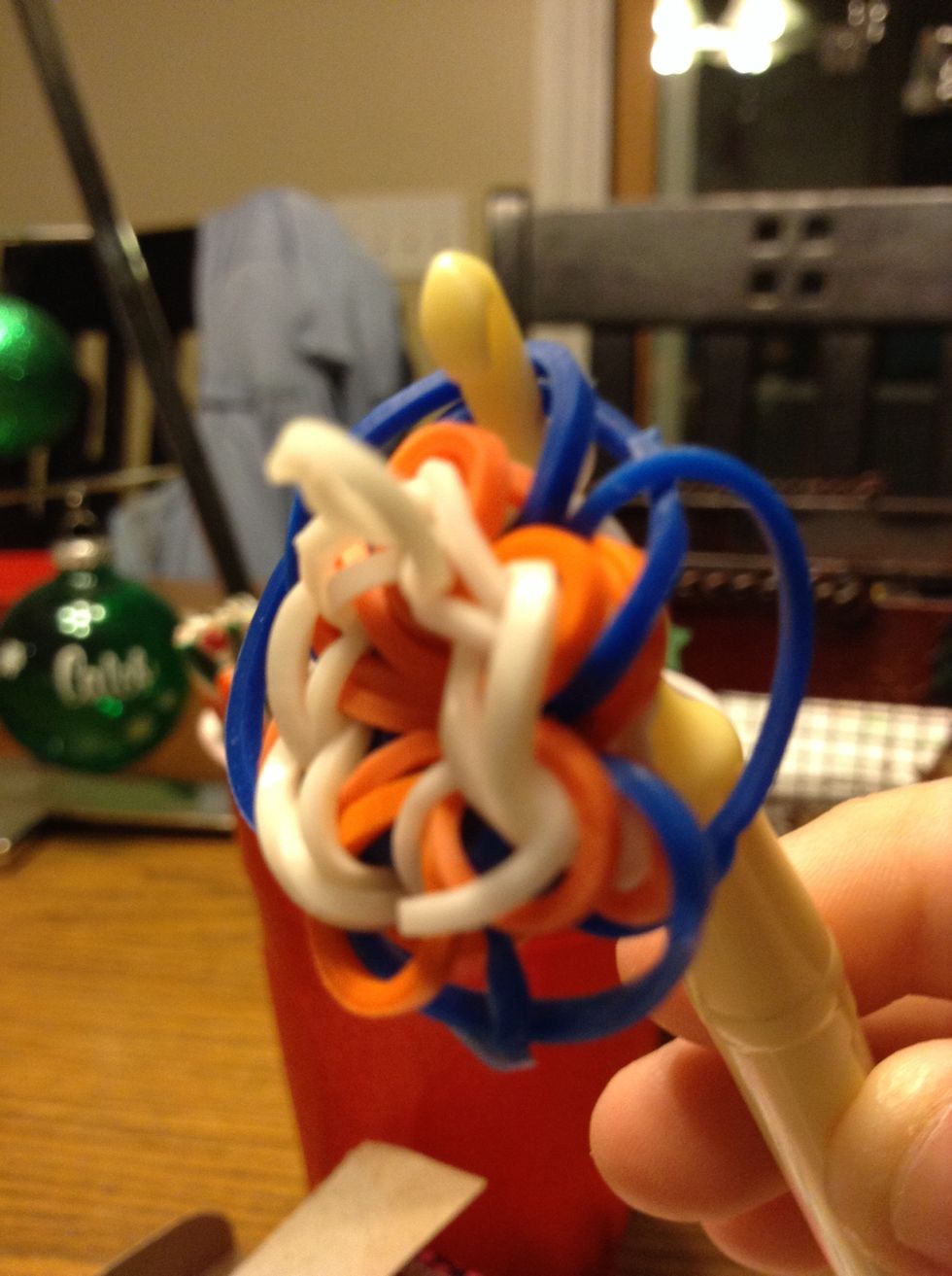 Push the hook through the two blue petals it's by and put the other end of the white band back on the hook.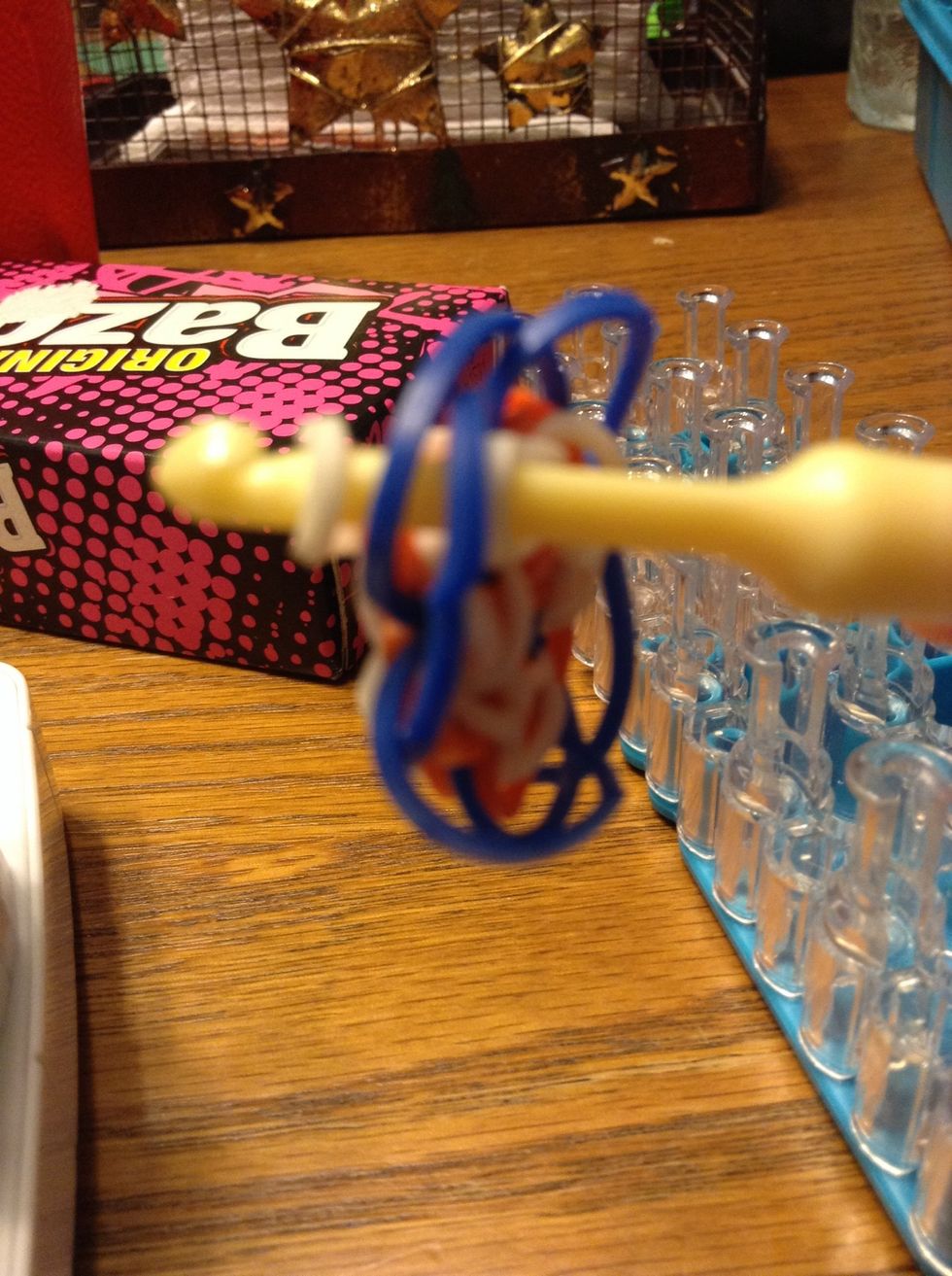 Like here.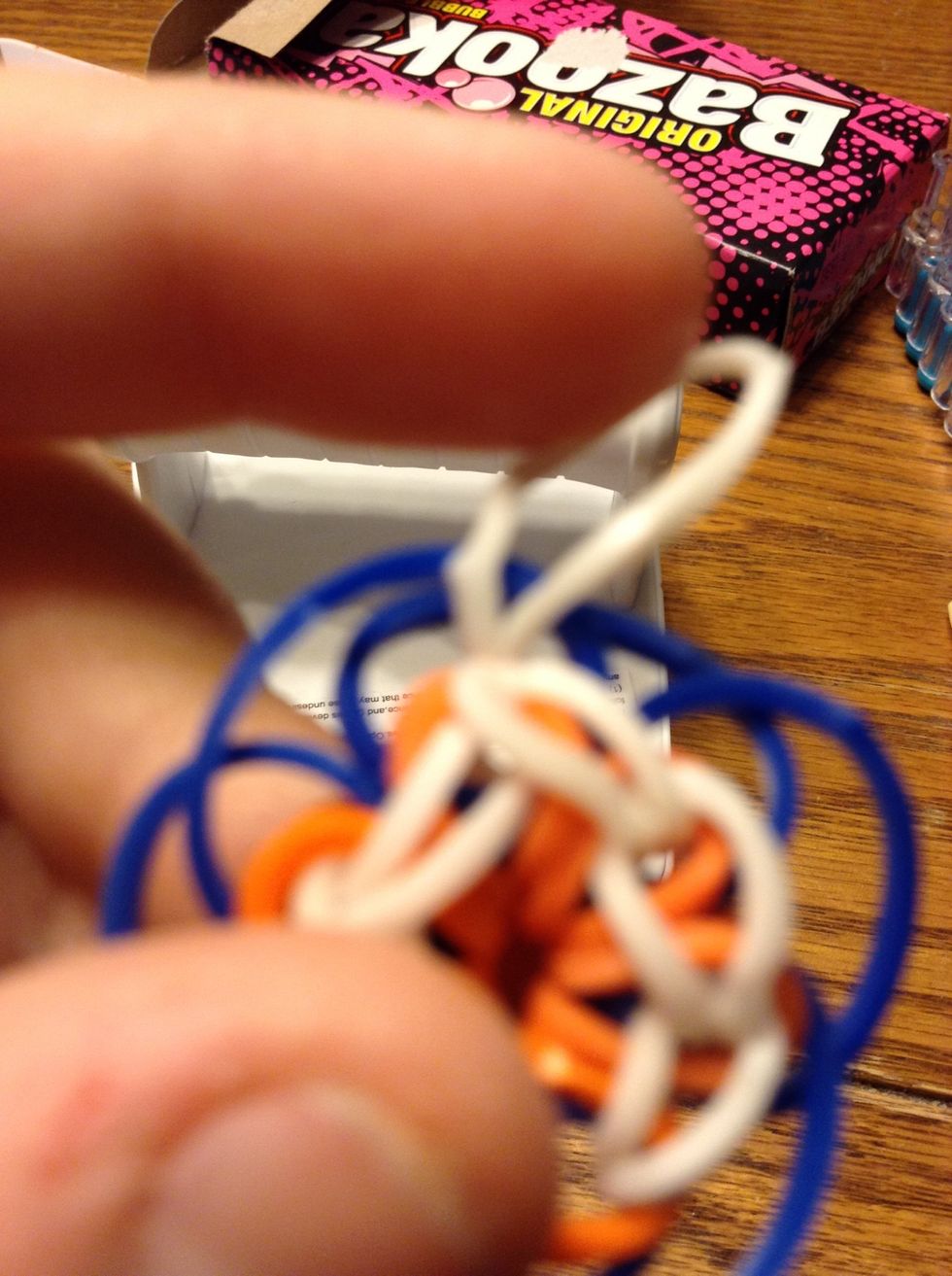 Pull one end of the band through the other end and it will make a knot.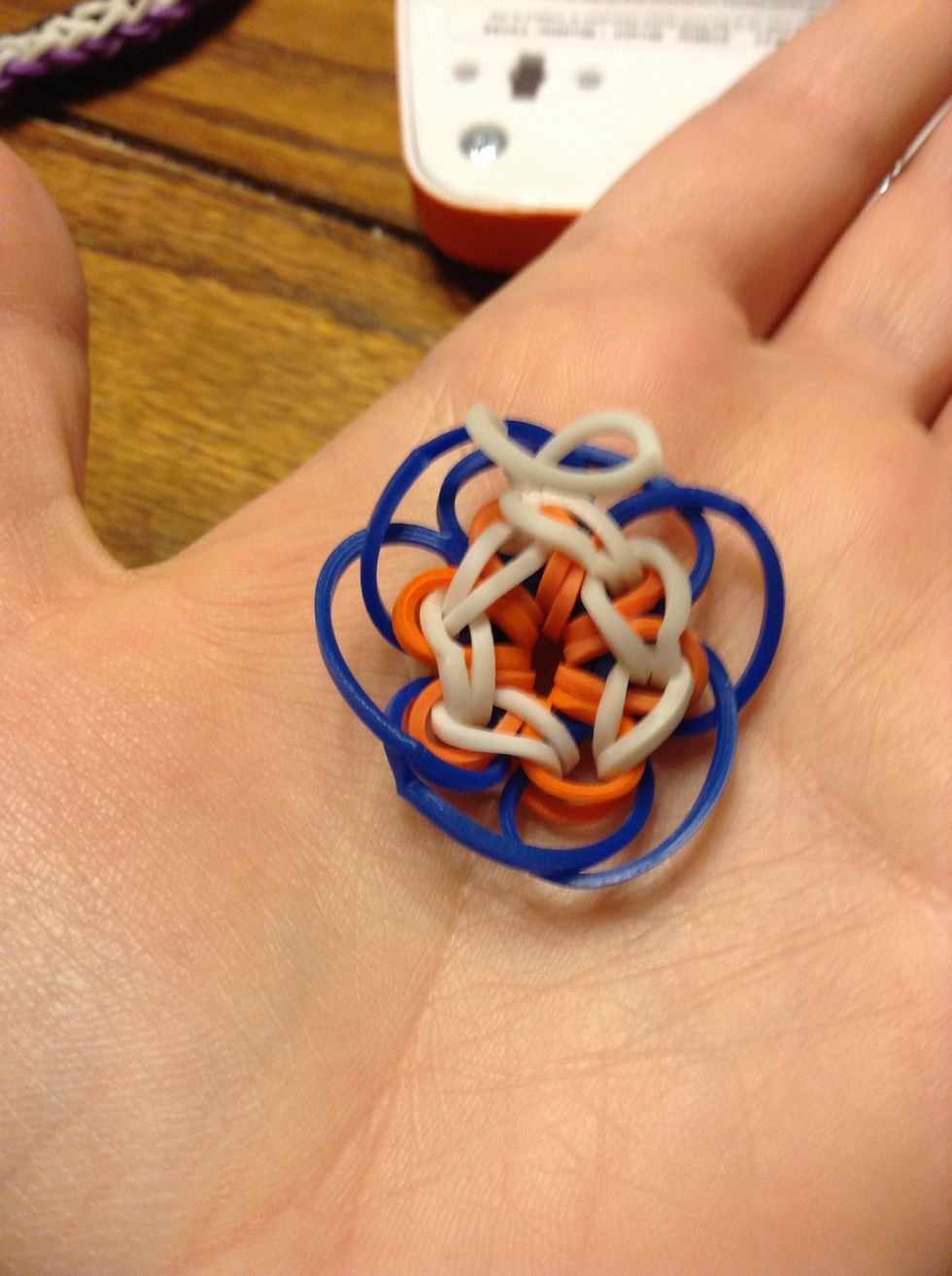 There you go!😃 Can be woven through another bracelet, used as a ring, or a pencil topper.
1.0 Rainbow loom
1.0 Hook
1.0bnch Of bands