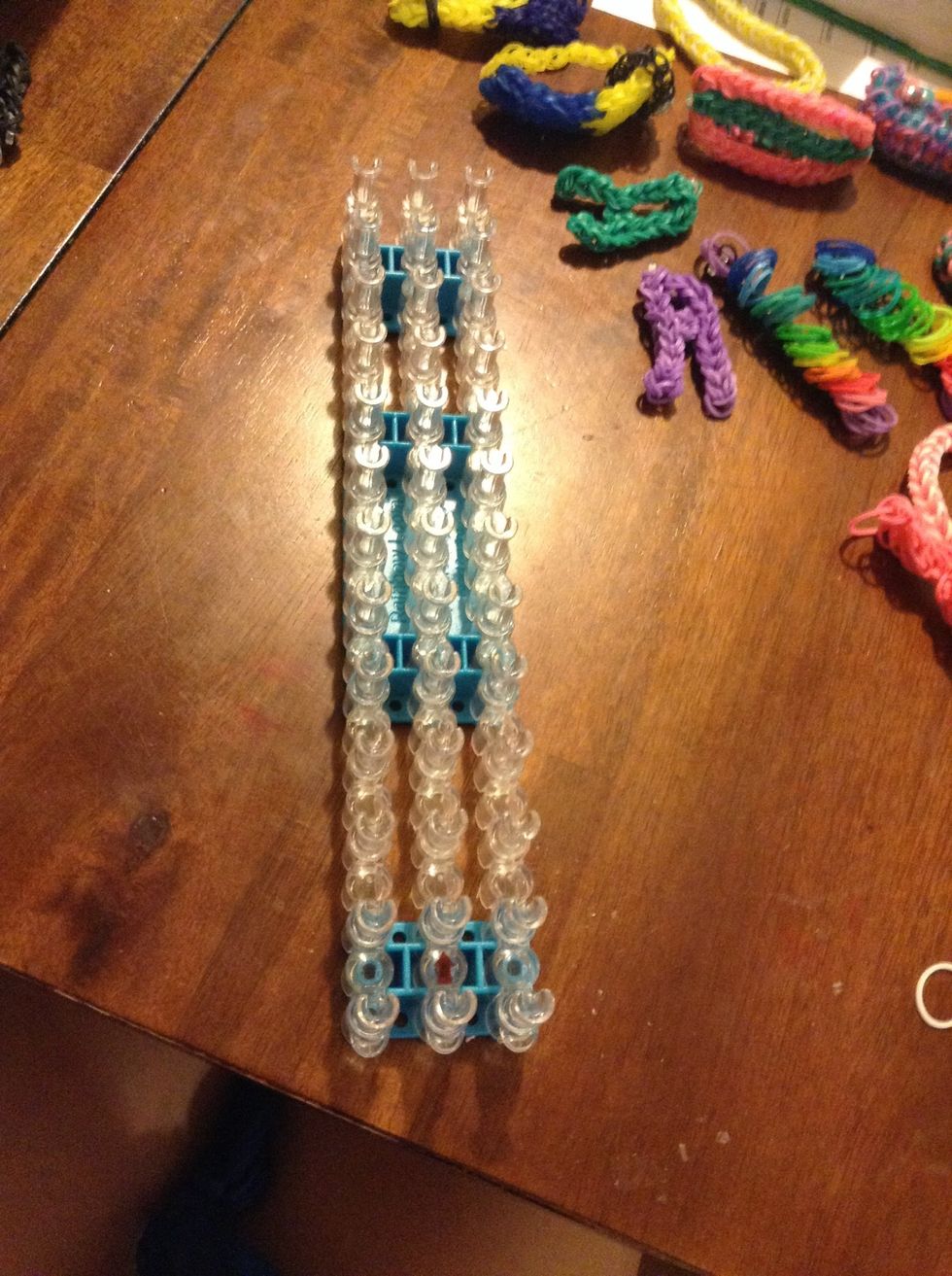 Make sure all arrows are pointing away from you. Make sure loom is straight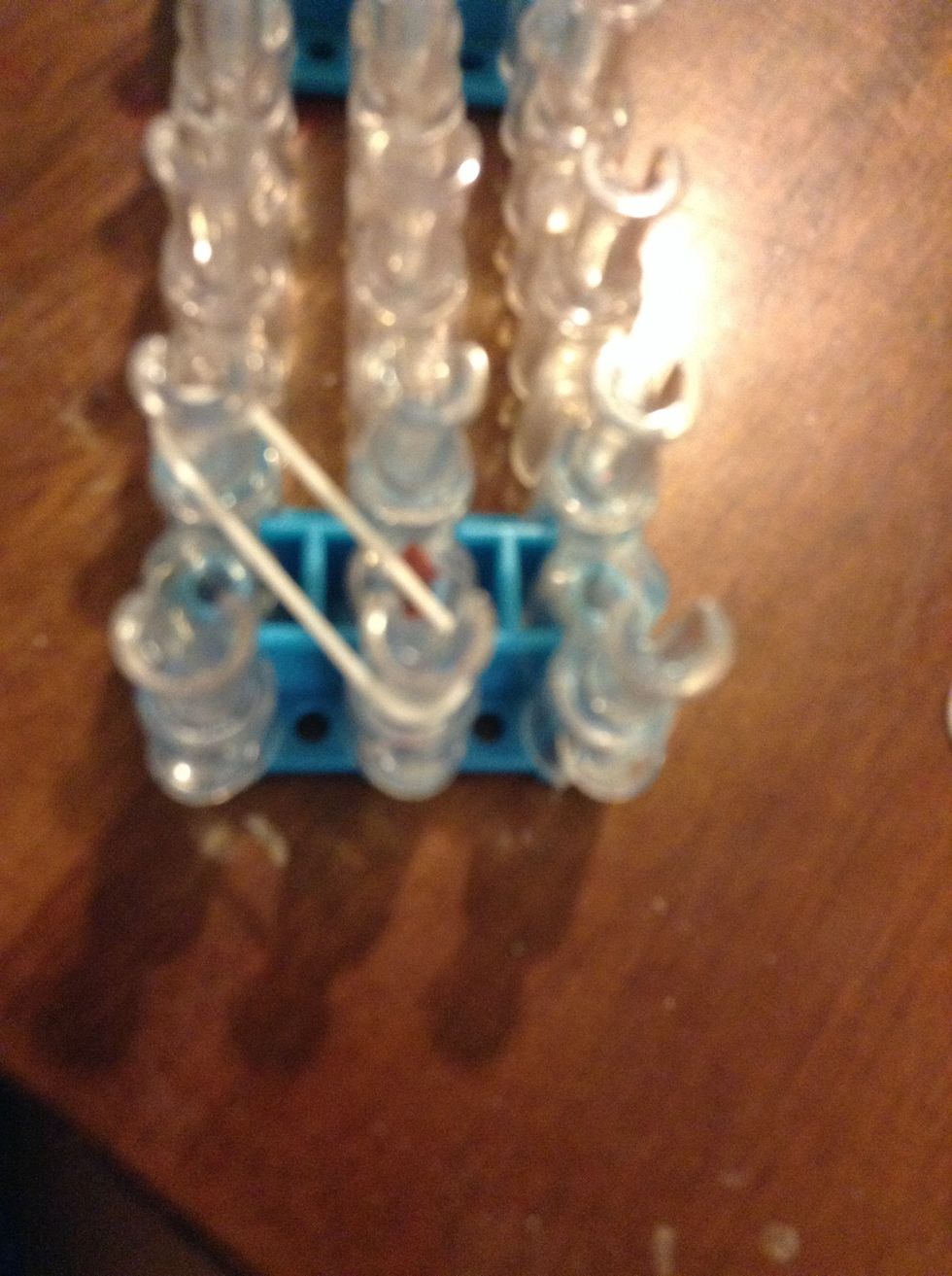 Move from center peg to left peg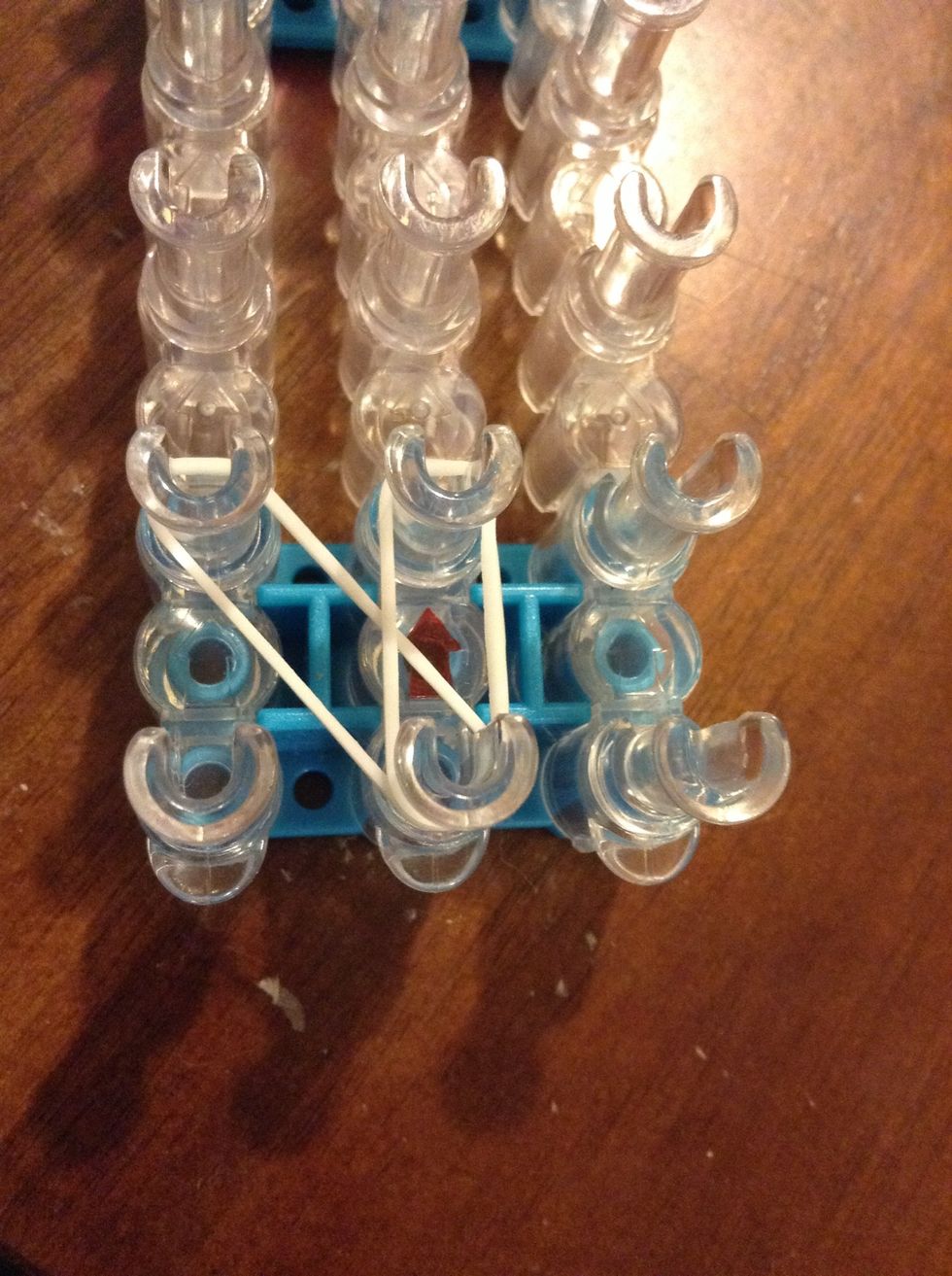 Move from center peg to 2nd peg in the center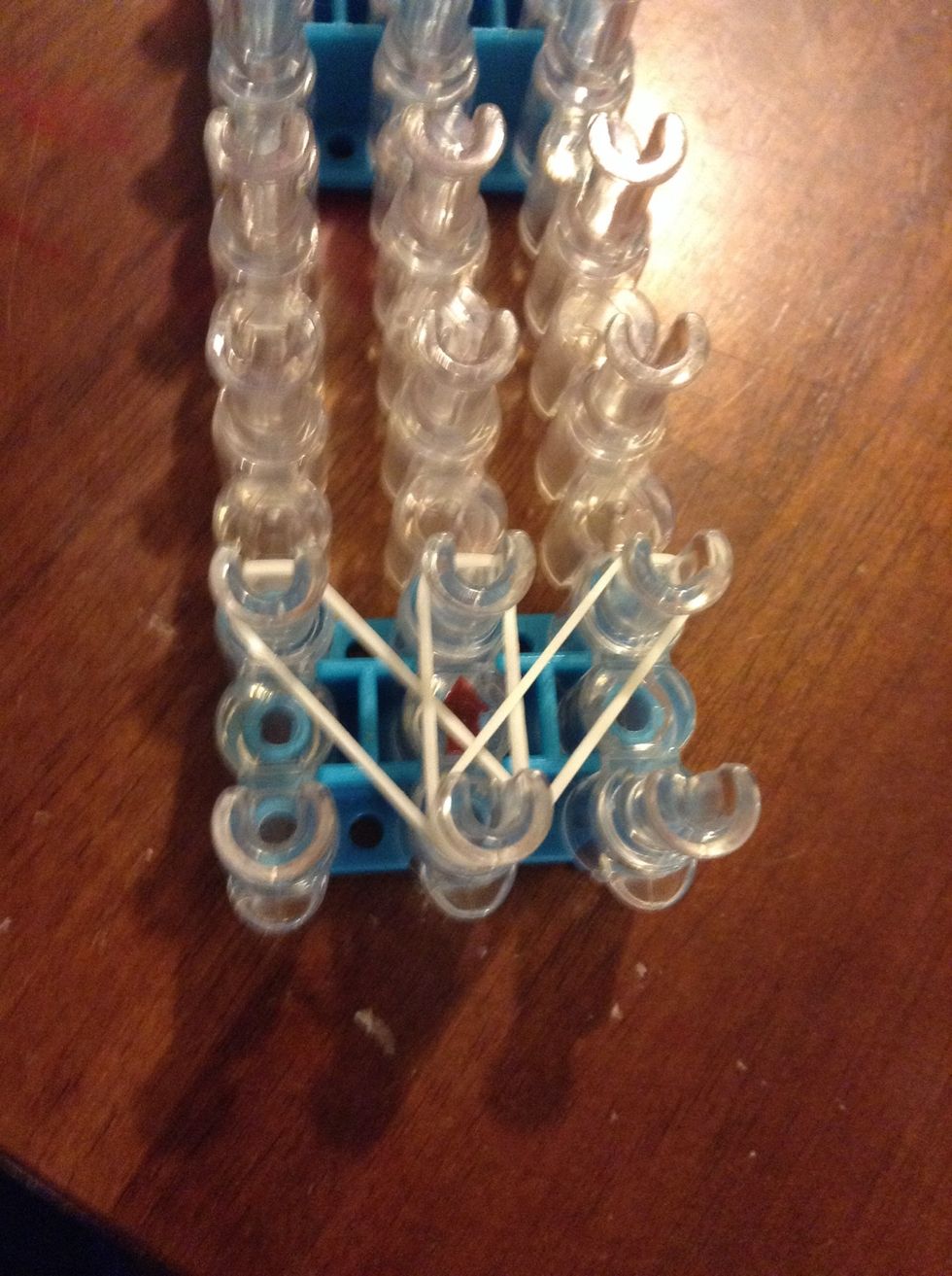 Move from center peg to right peg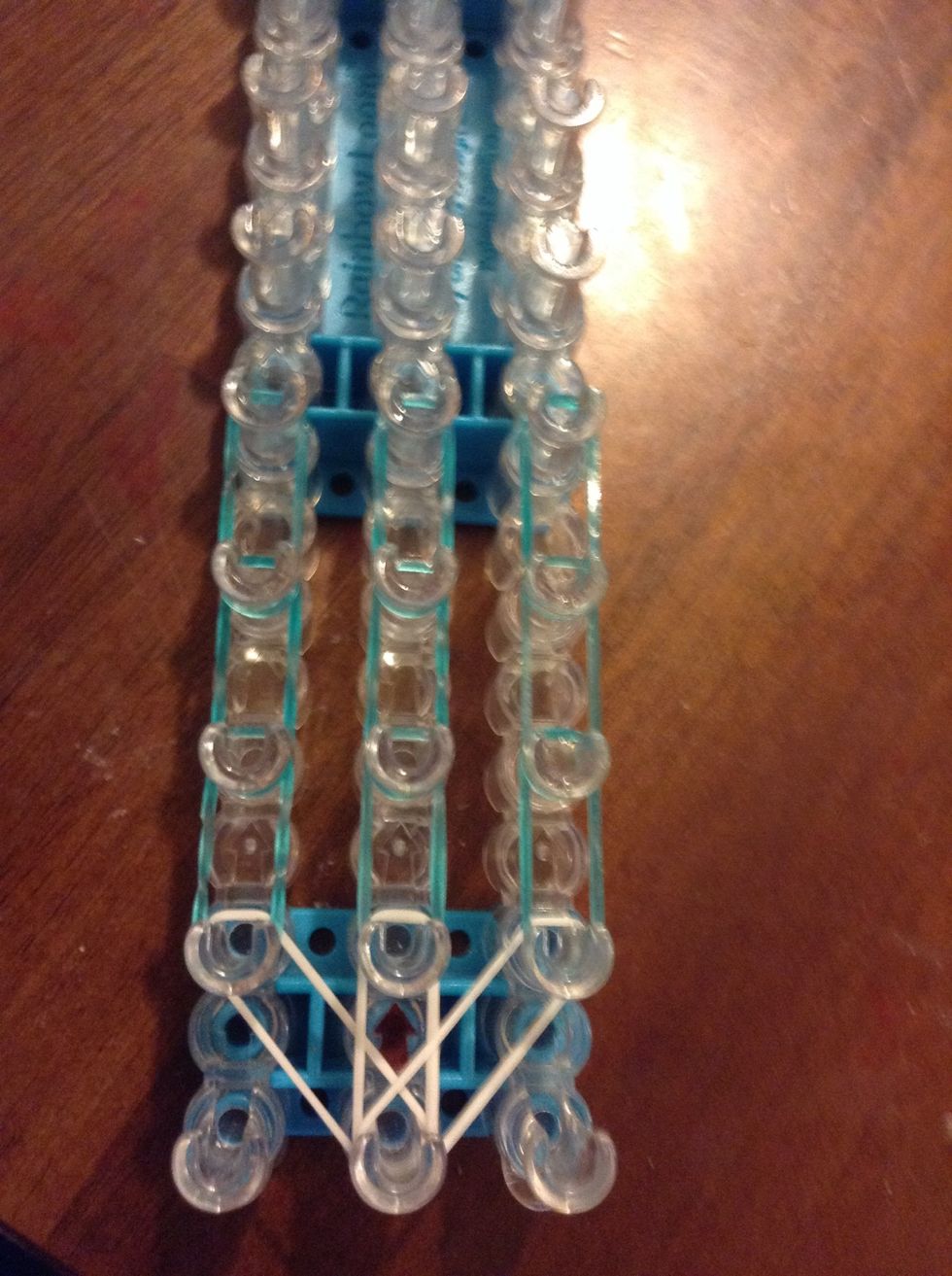 Move up with all three to peg #5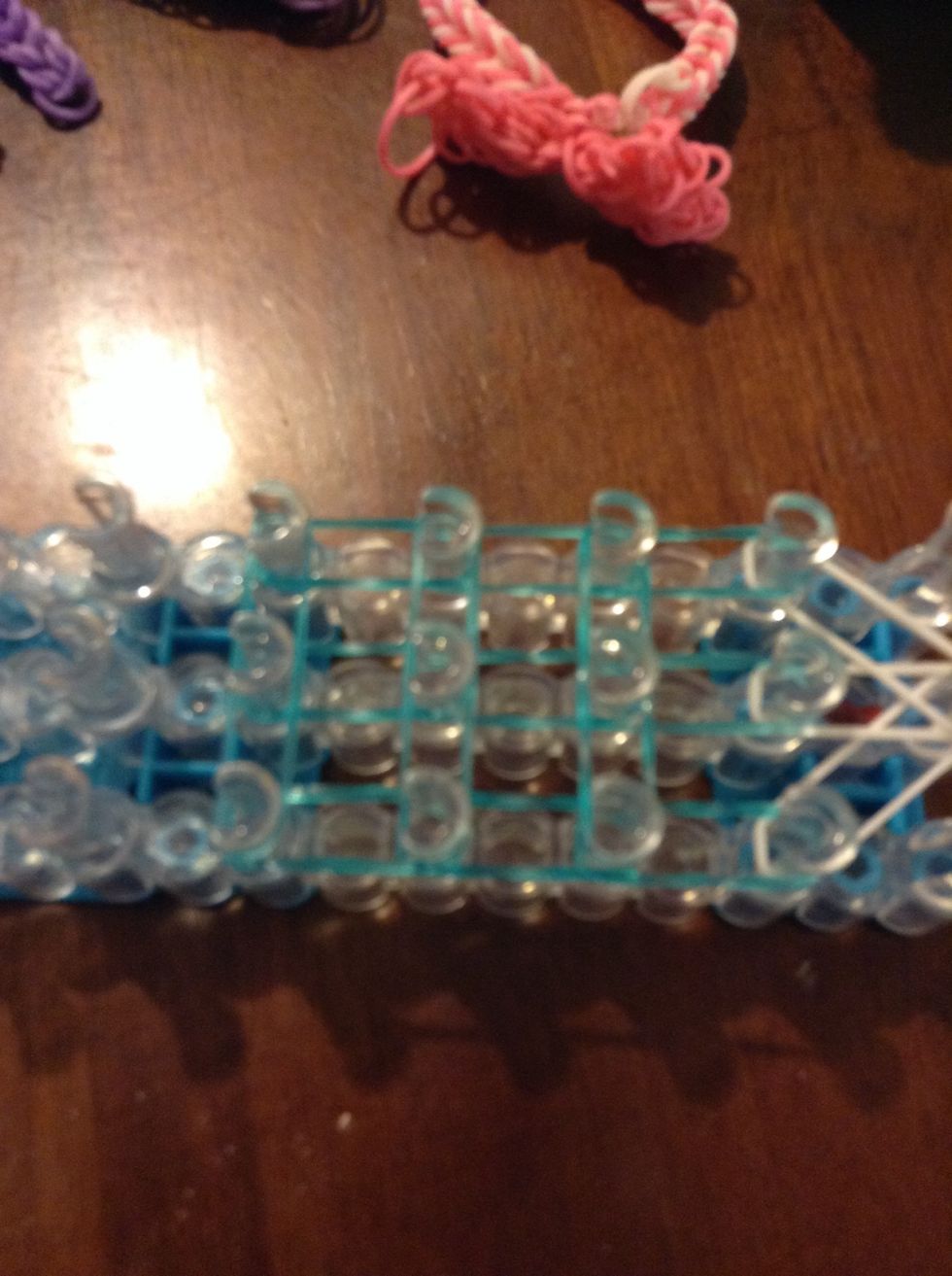 Lay bands down straight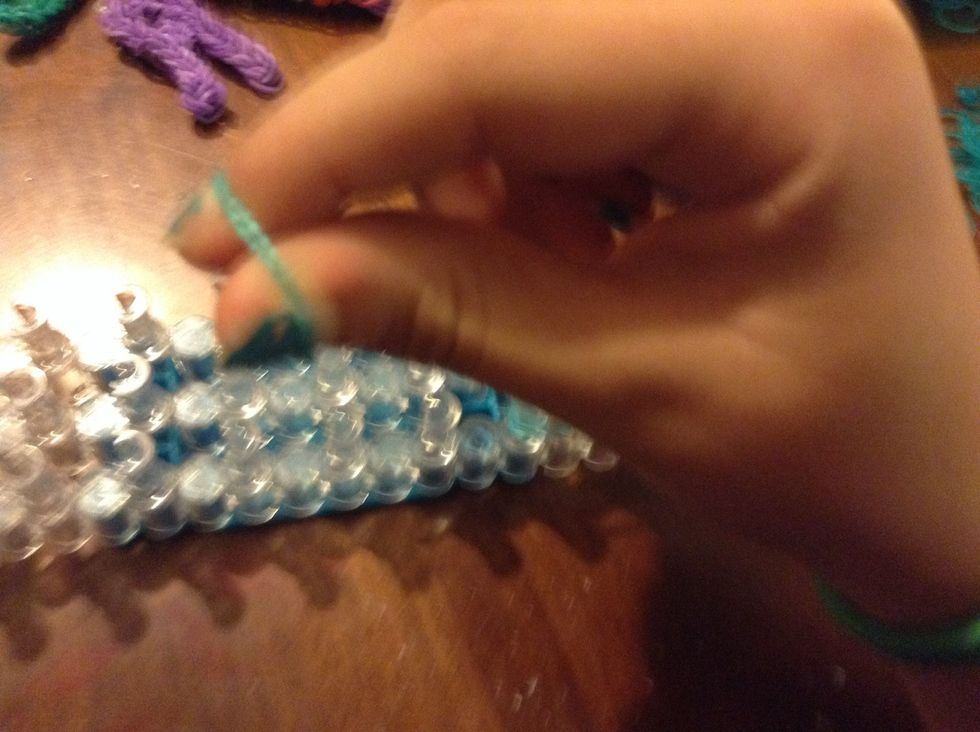 Twist into cap band
Lay it on last peg ( closest to white )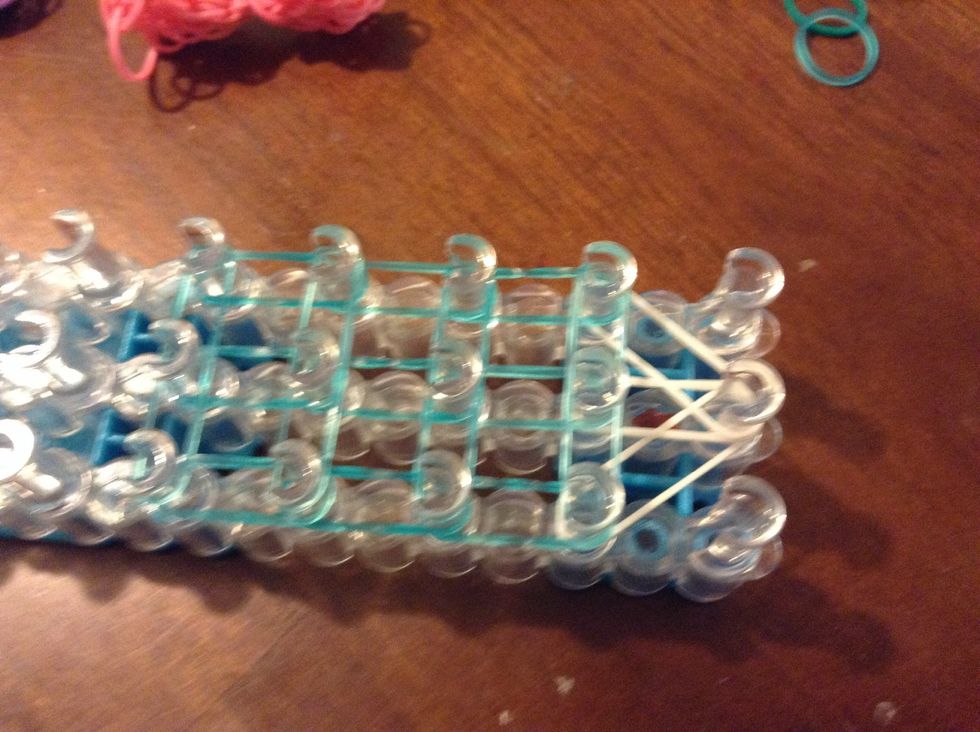 Lay it down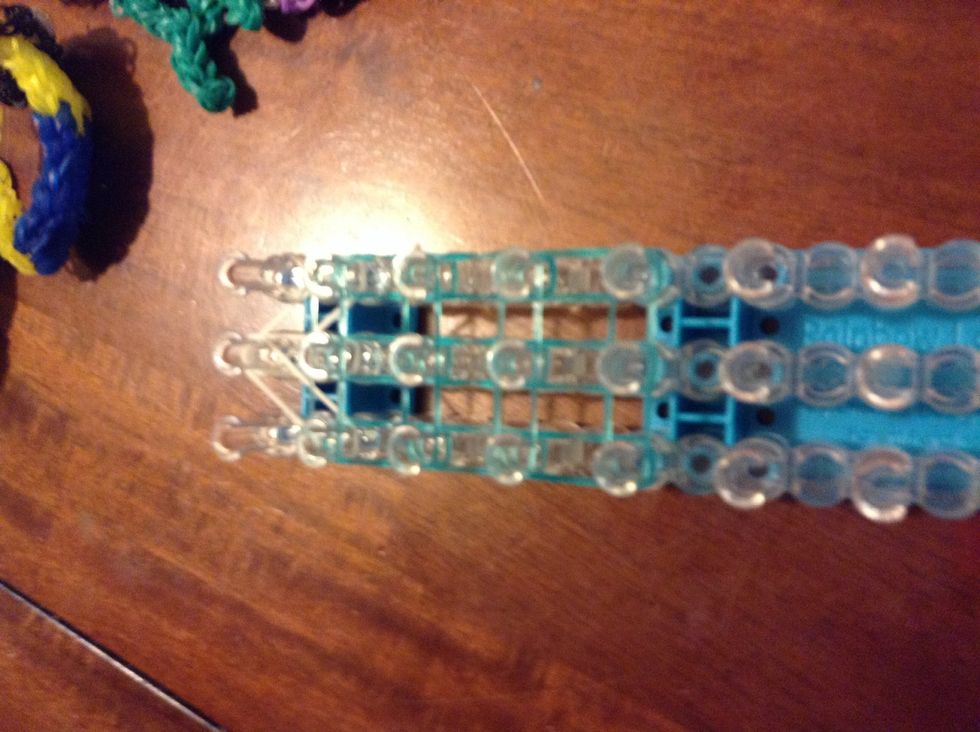 Arrows pointing toward you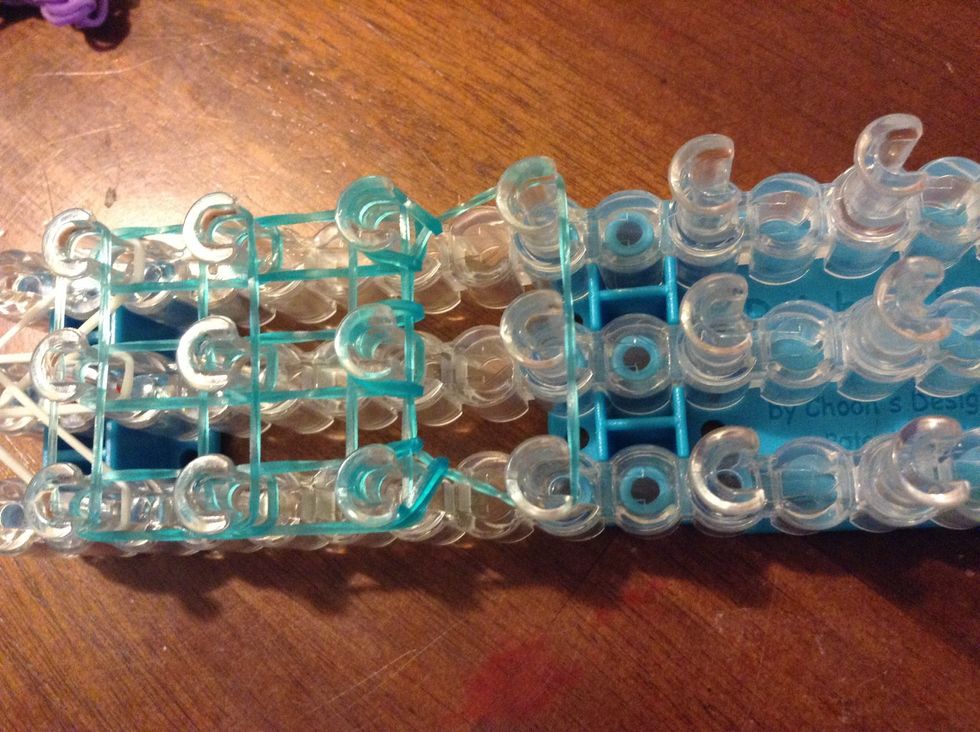 Loop bands forward one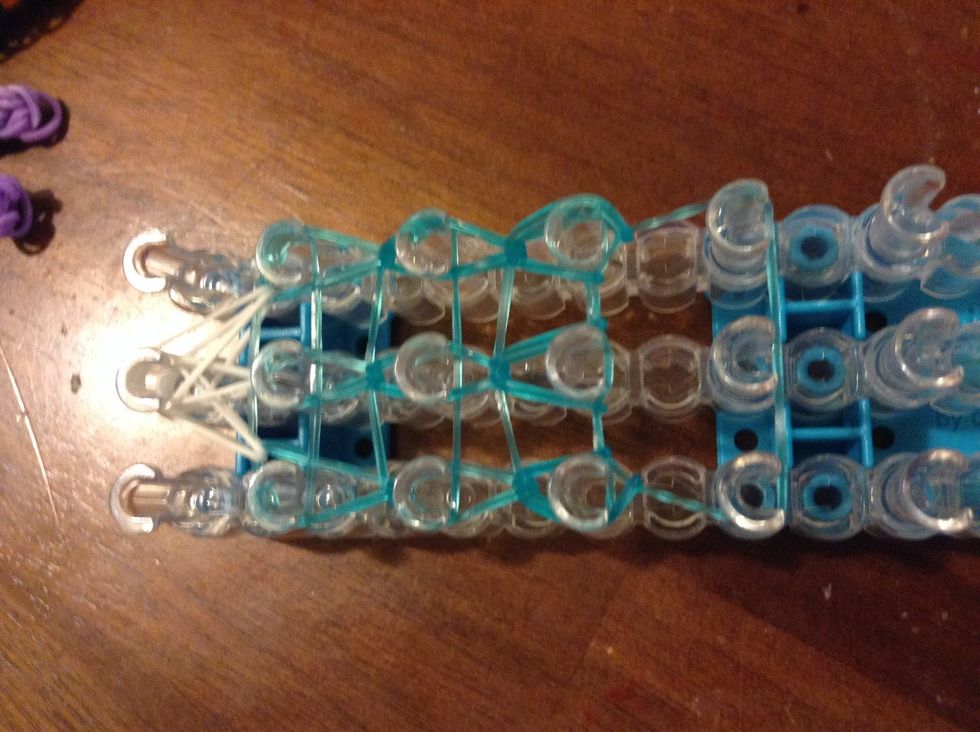 Loop till the end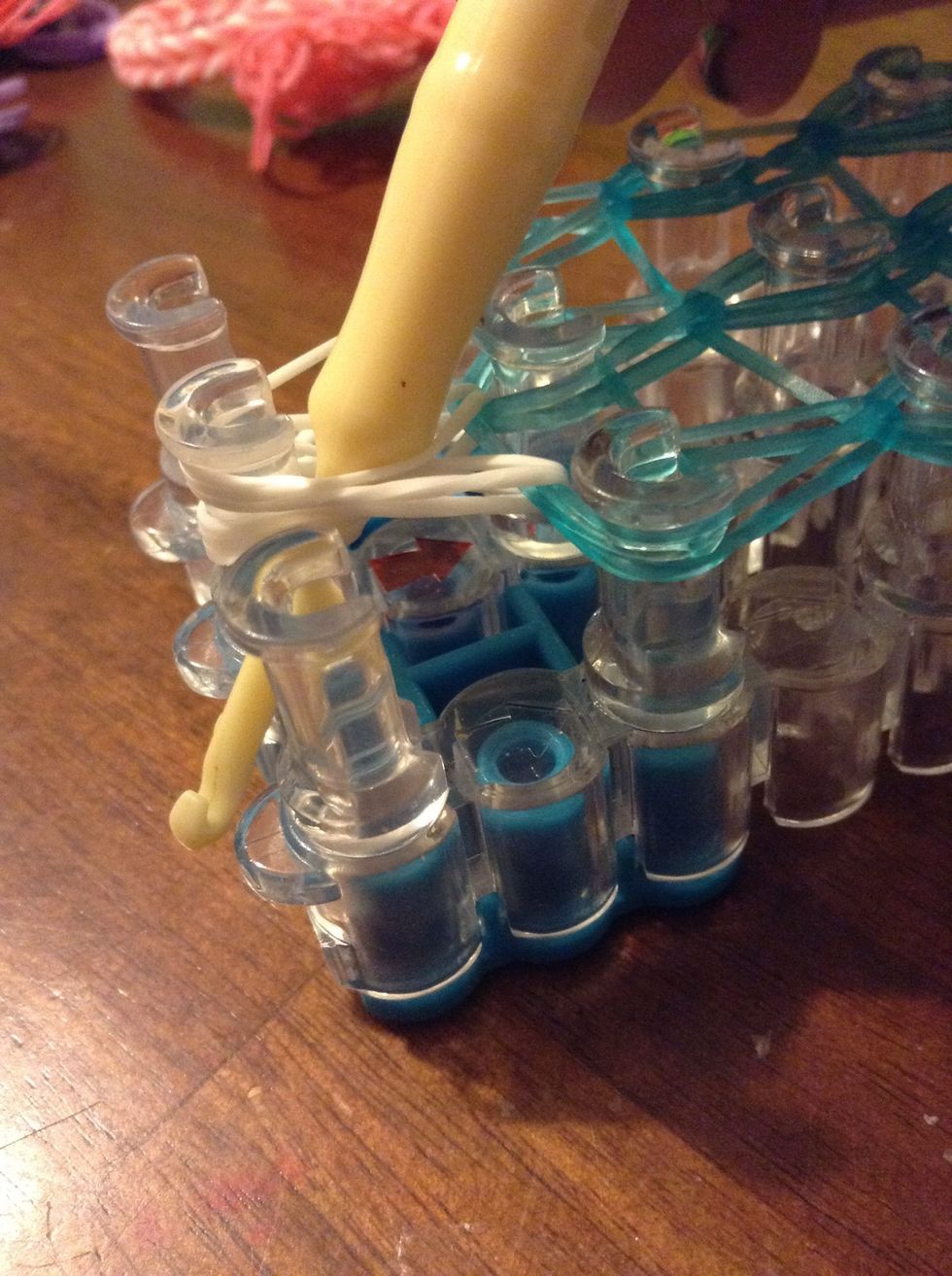 Reach down in center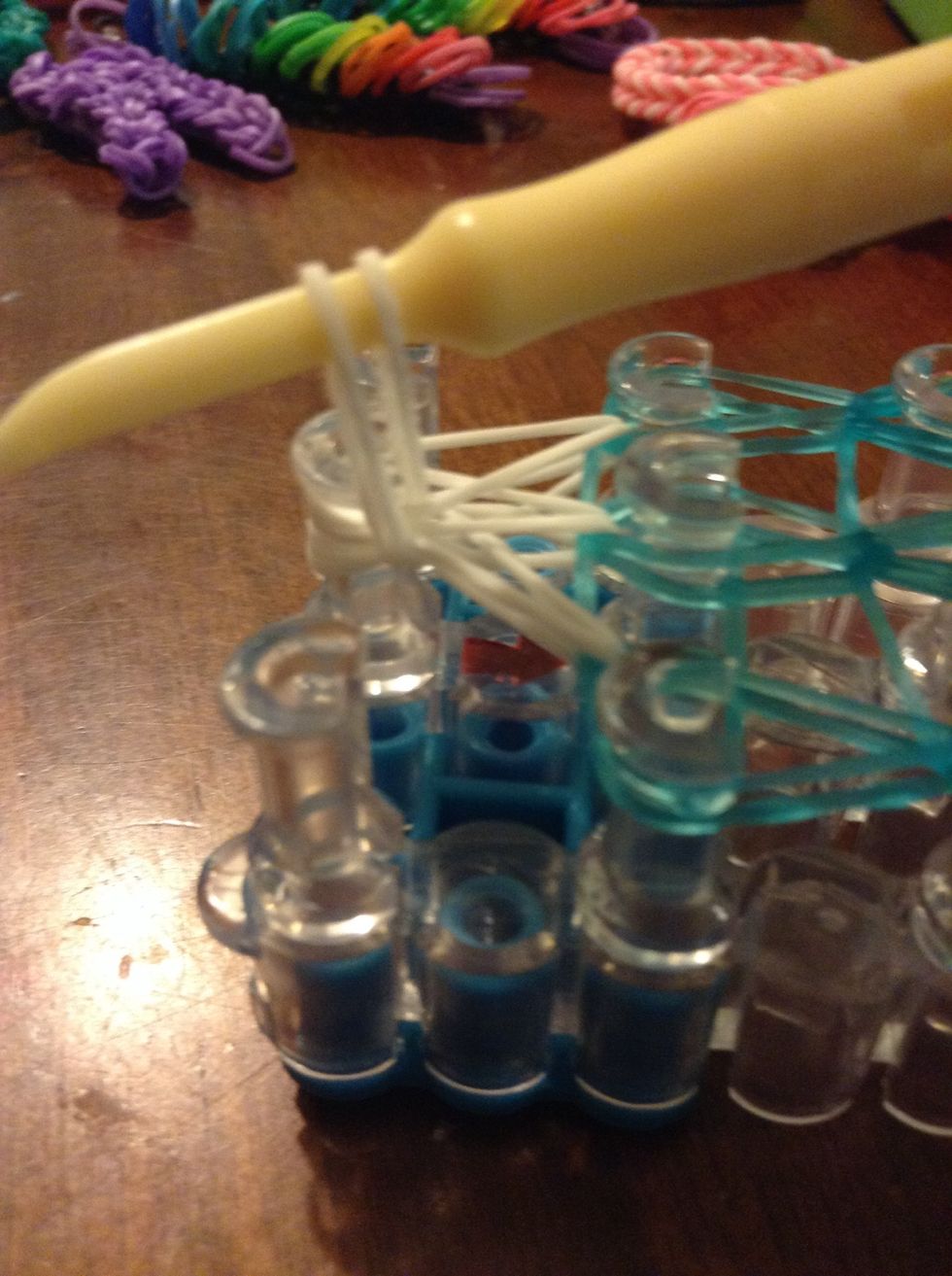 Pull band through to put all white bands together
Pull it off the loom. Repeat steps one more time.
No link band. Get all white bands on the hook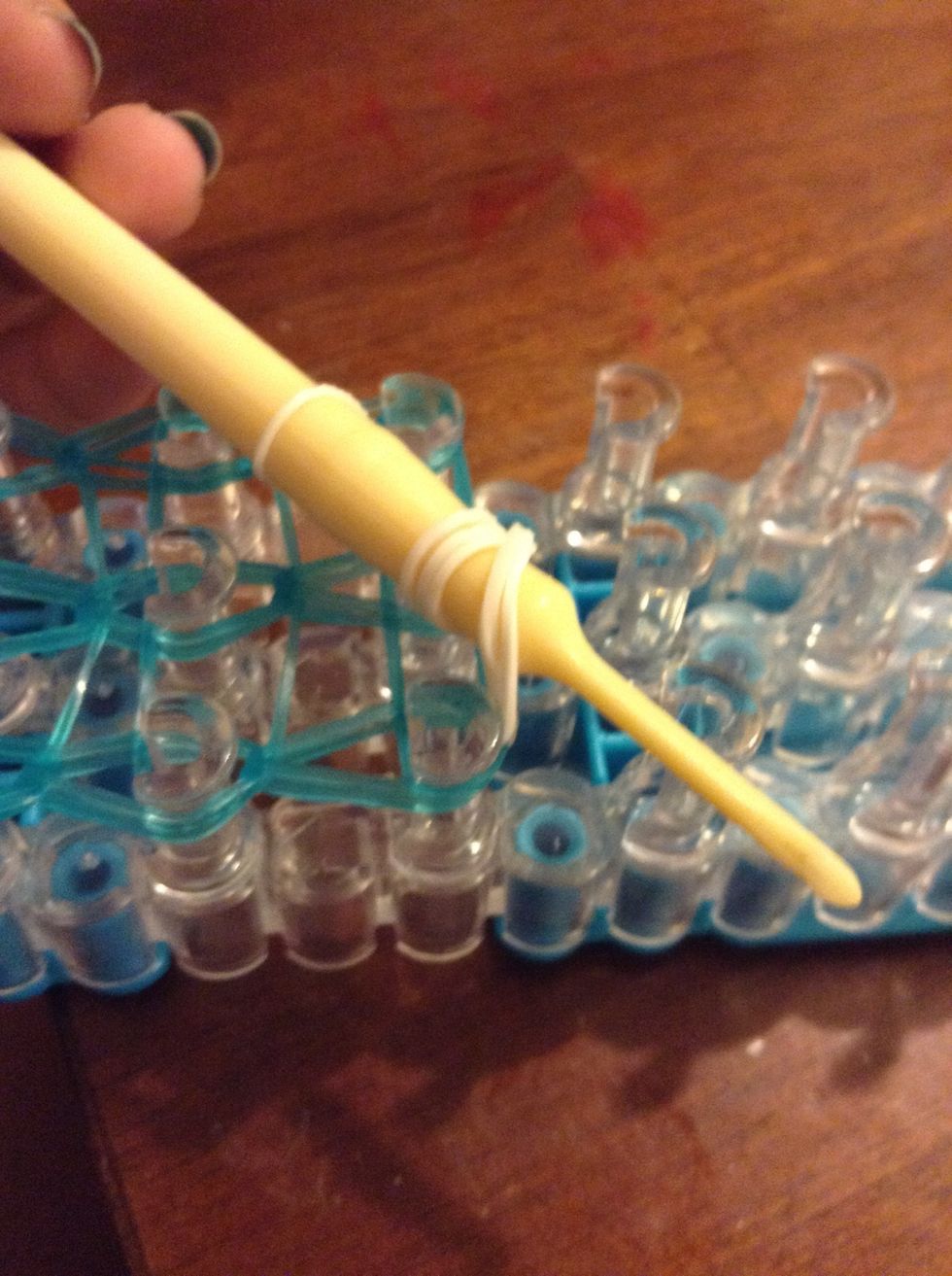 See?
Here it is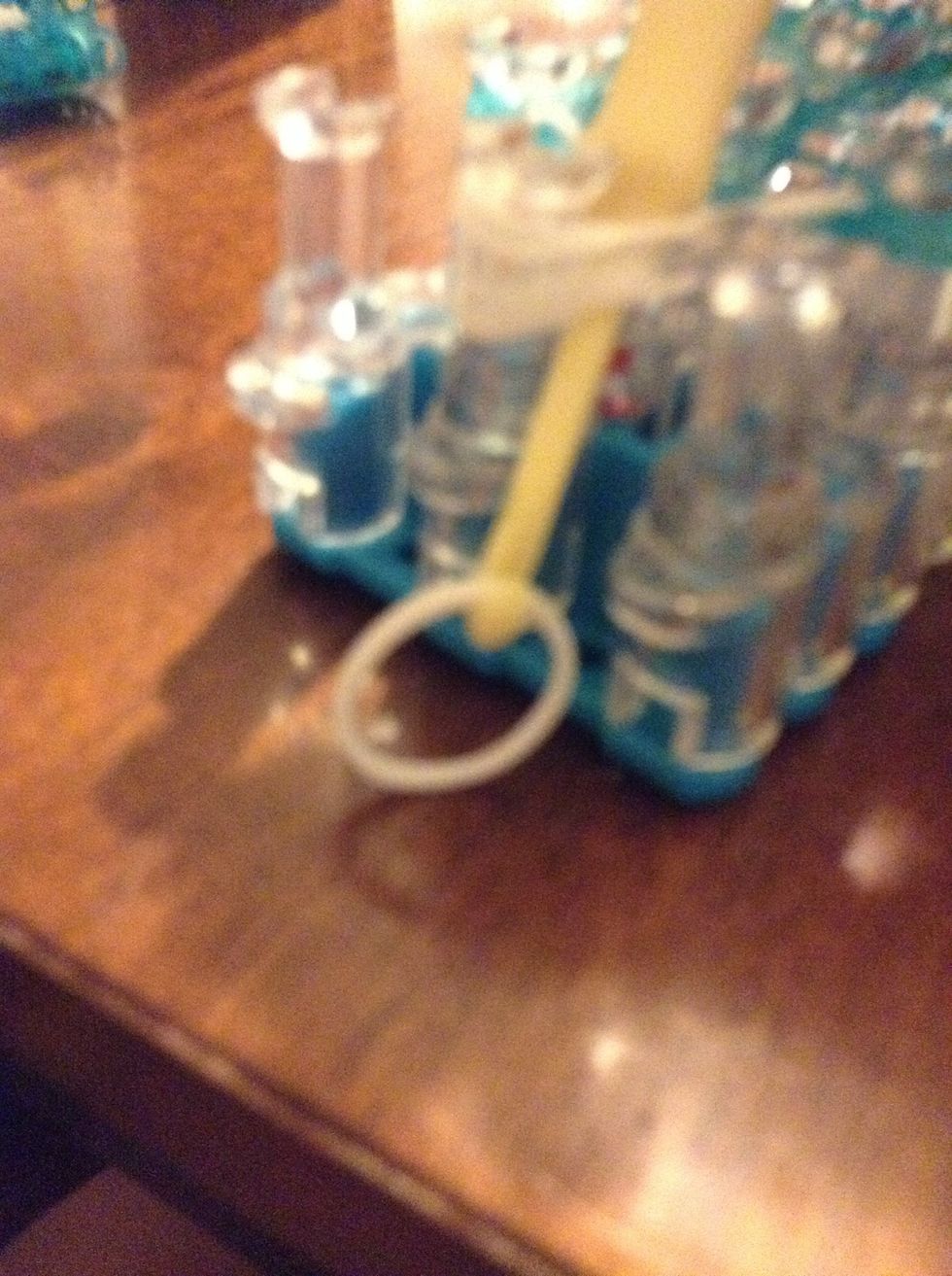 For the other side, reach through the white bands and add a link band.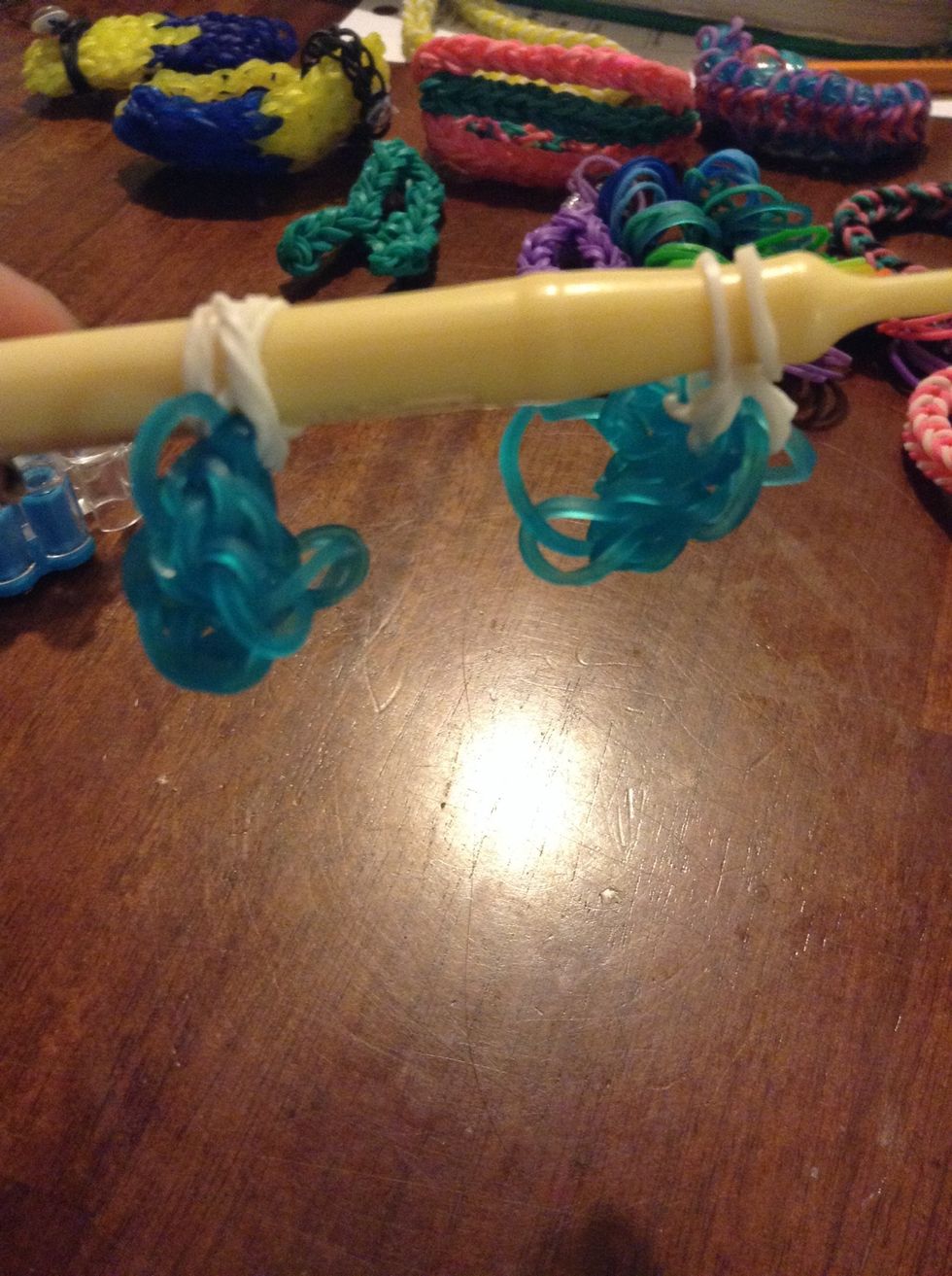 Add it to the hook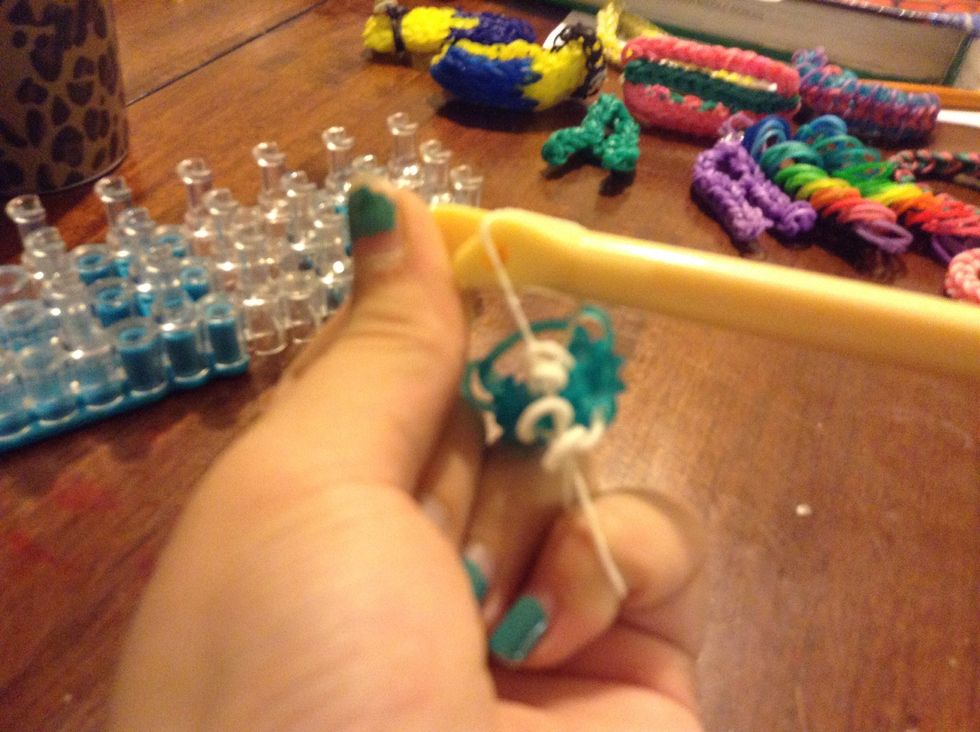 Take one side of the link band, take it off the hook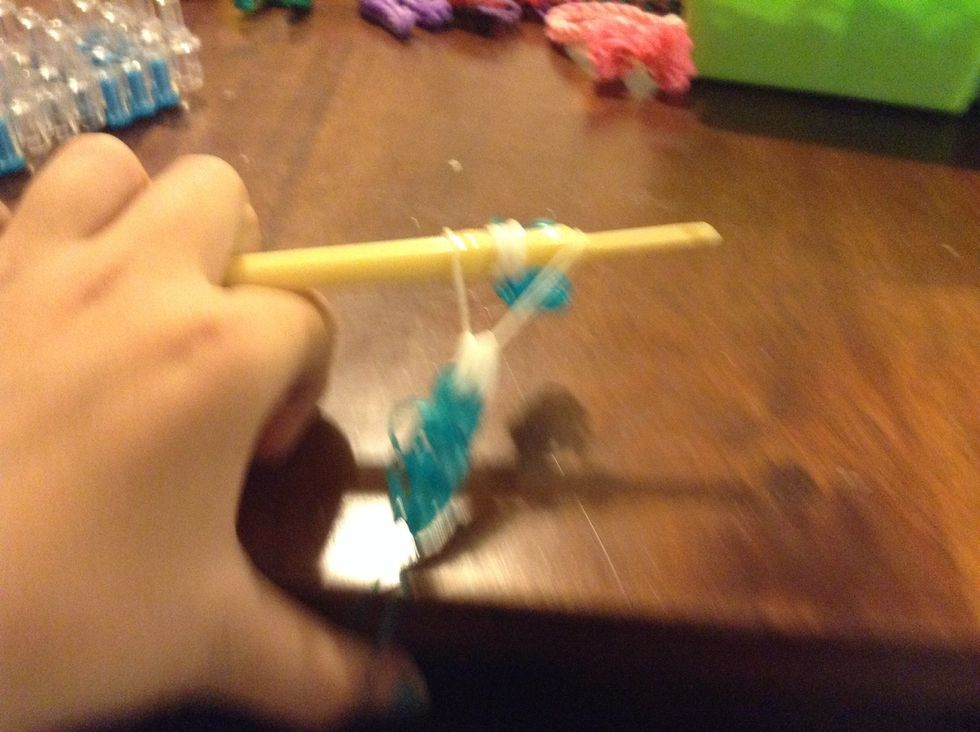 Replace it on the other side of the first one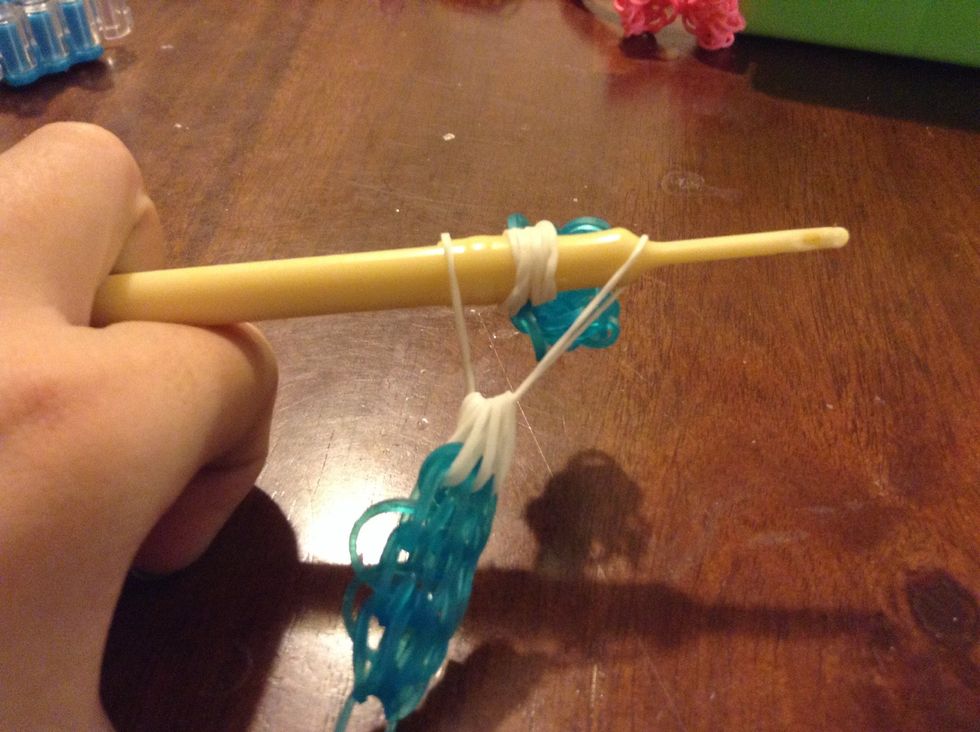 See?
Go to the end, slide the one with no link band onto the one with the link band
Take one side of the link, put it so that the are crossed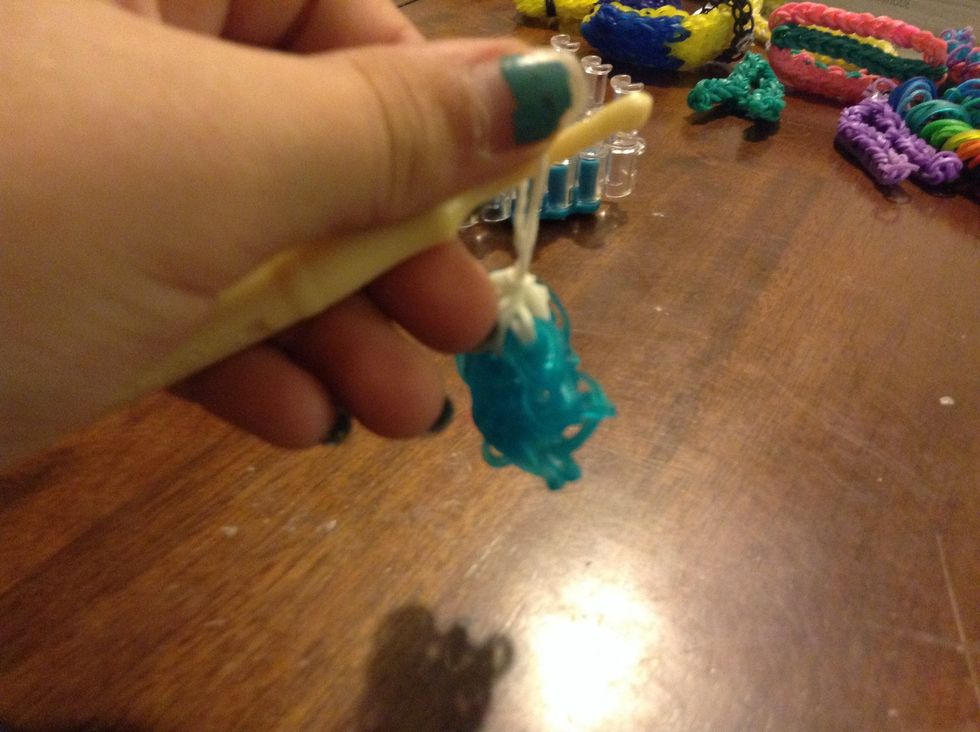 Pull it tight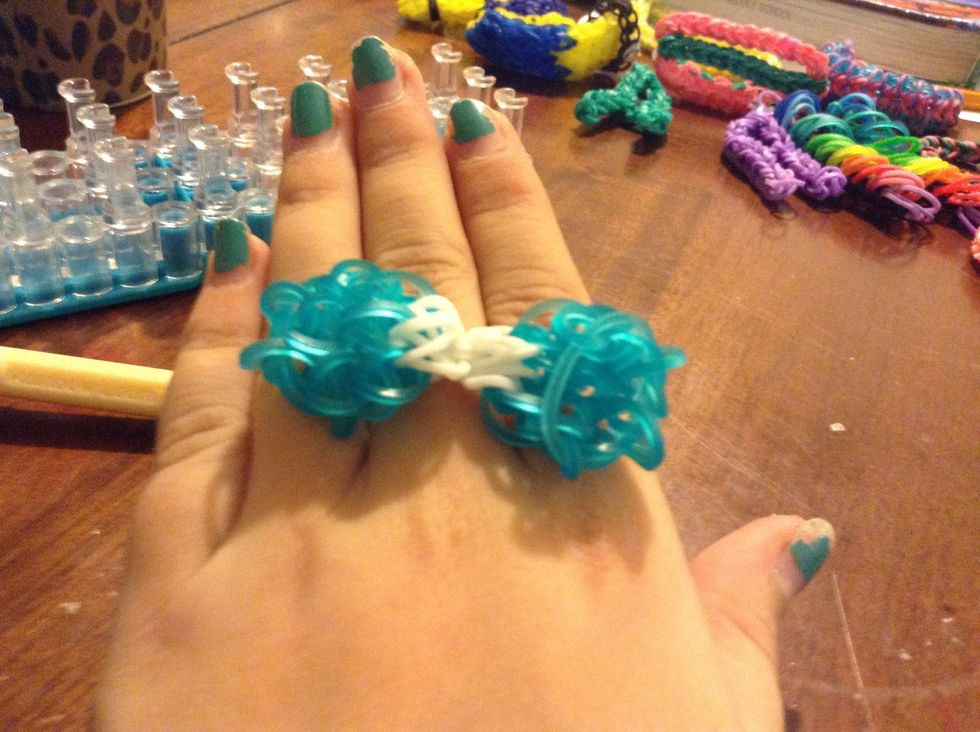 Babam! You are done!