Make a Rainbow Loom Bead Ladder Bracelet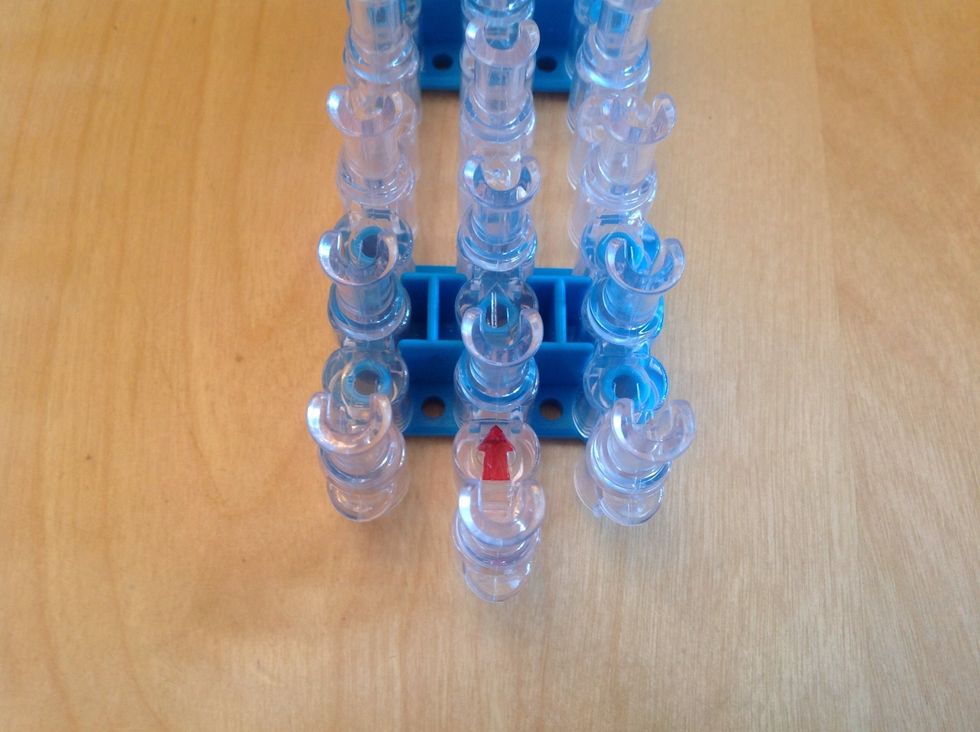 Start with the red arrow facing away from you.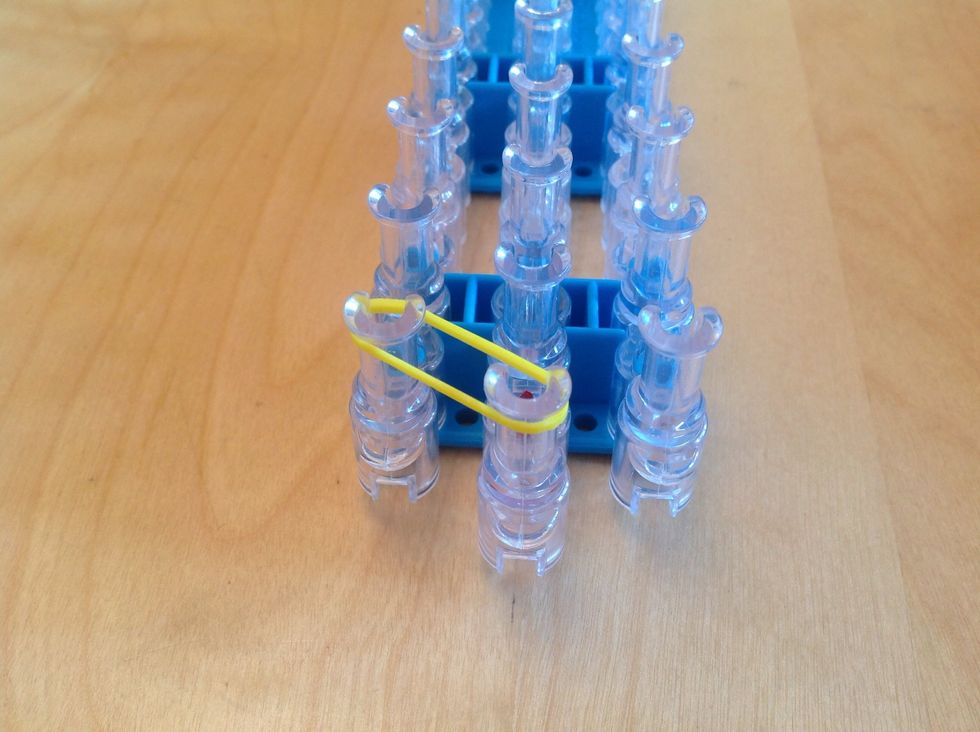 Place the first band here.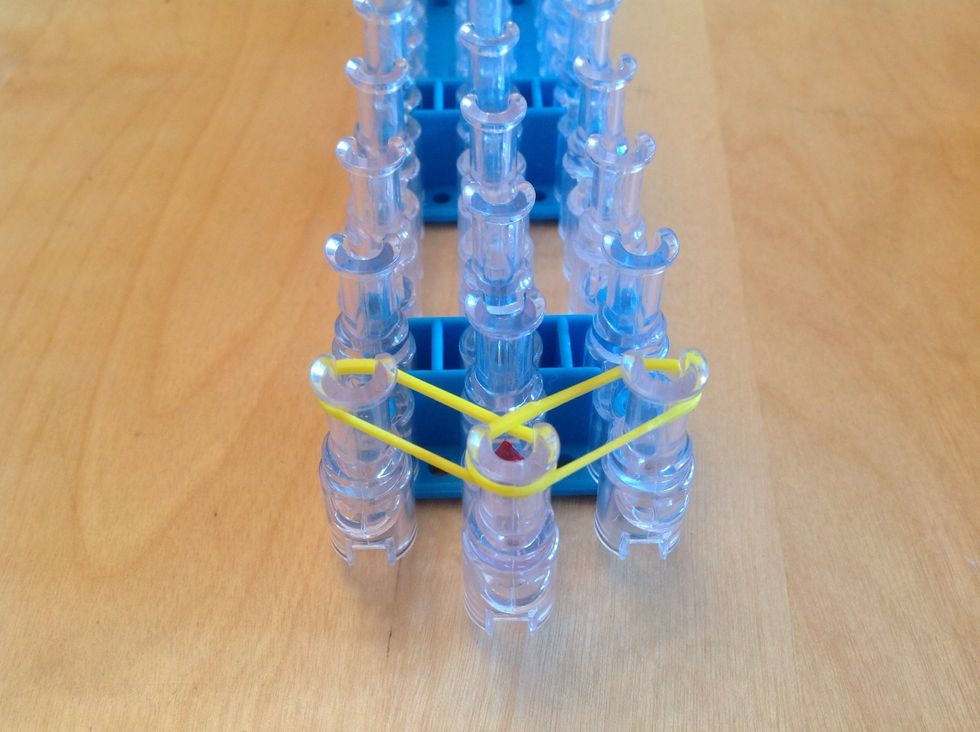 Do the same on the opposite side.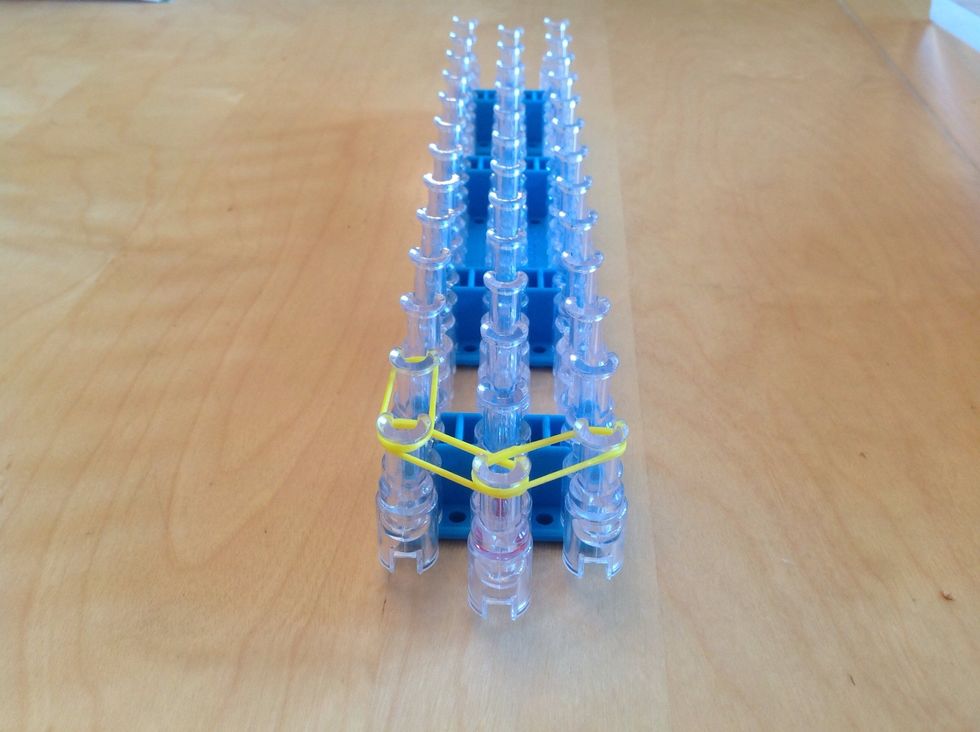 Put one up the left side and do it until you reach the end of the loom. Then do the same on the other side.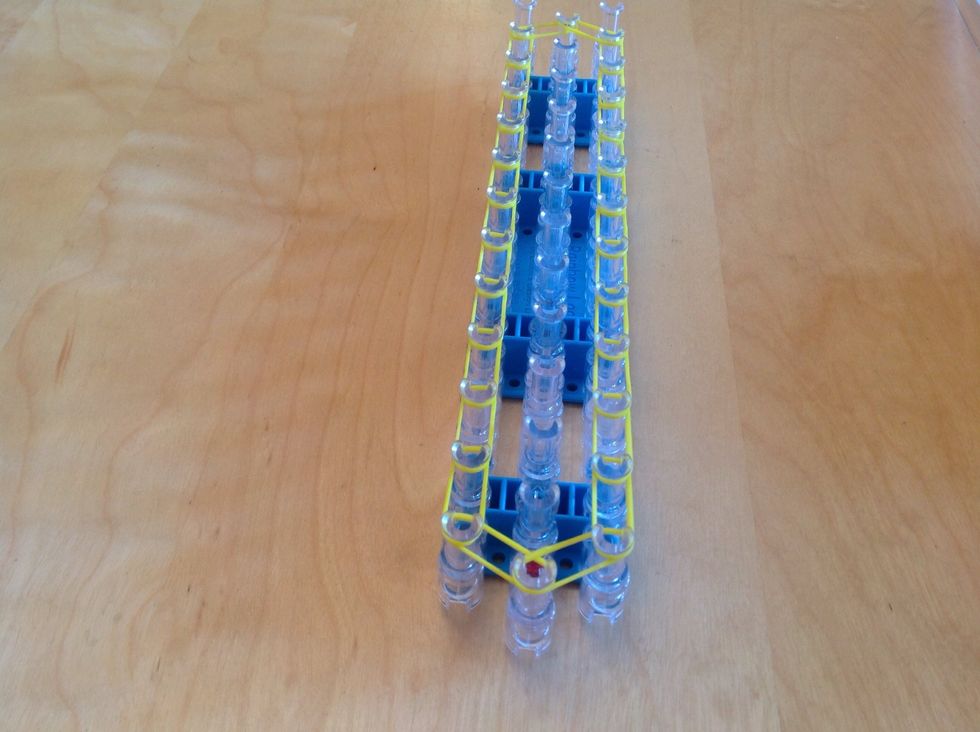 It should look like this.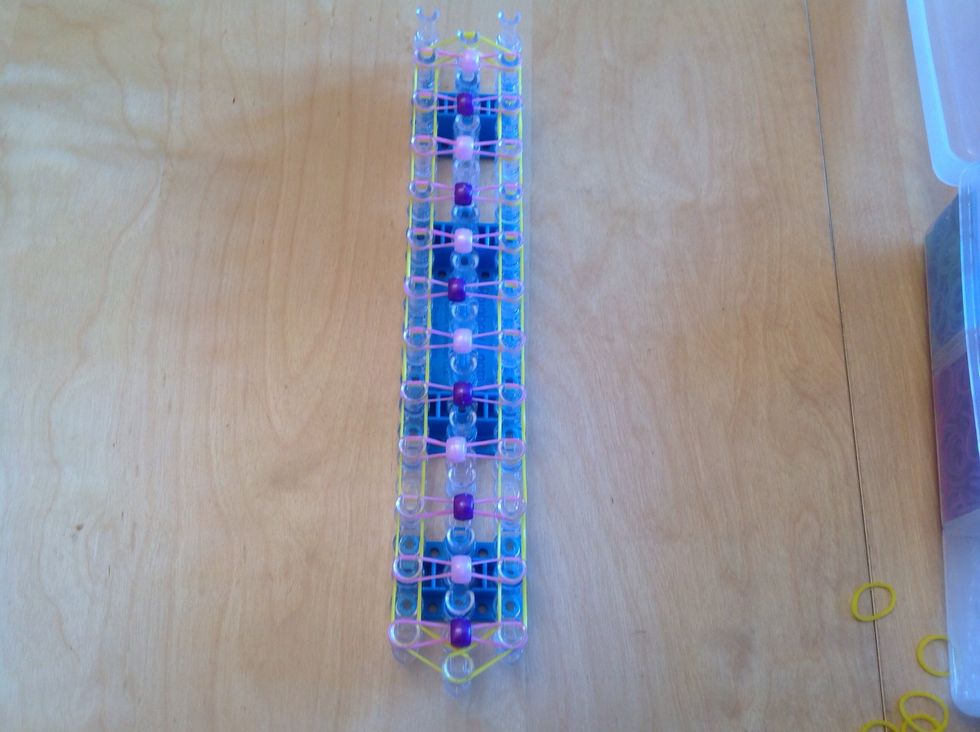 It will look like this.
Now turn your loom around so that the arrow is facing you.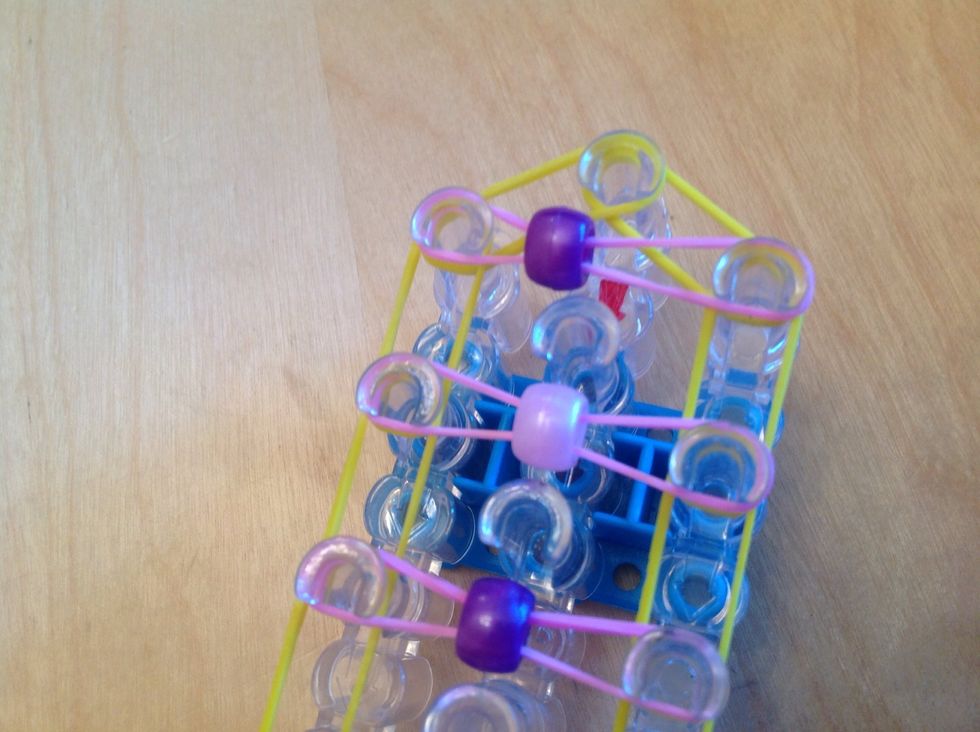 You will now need your hook.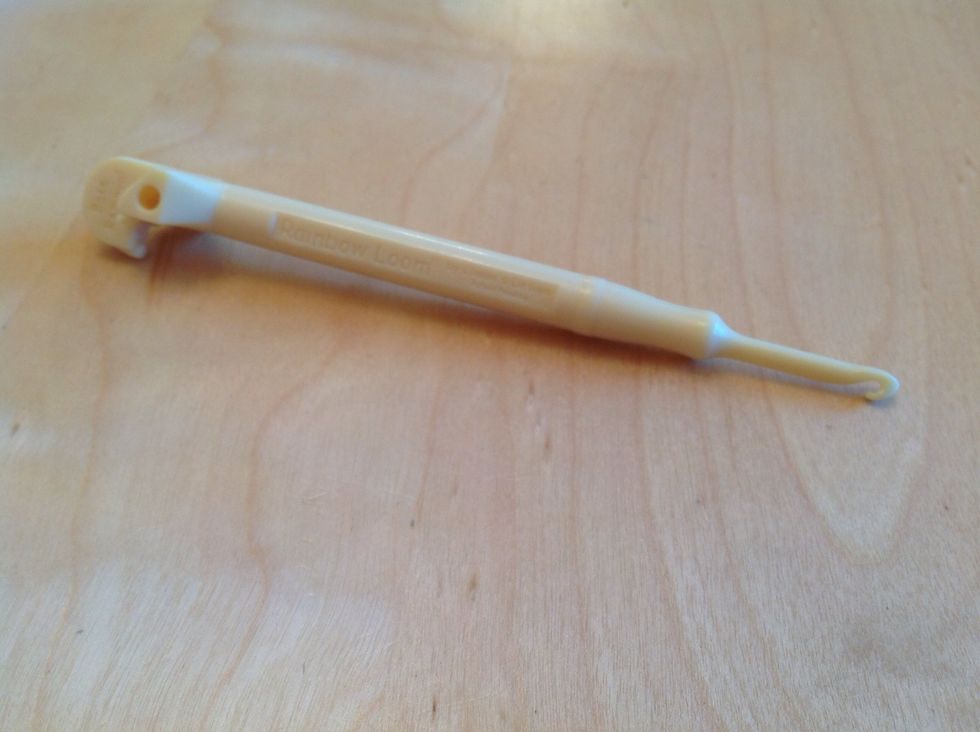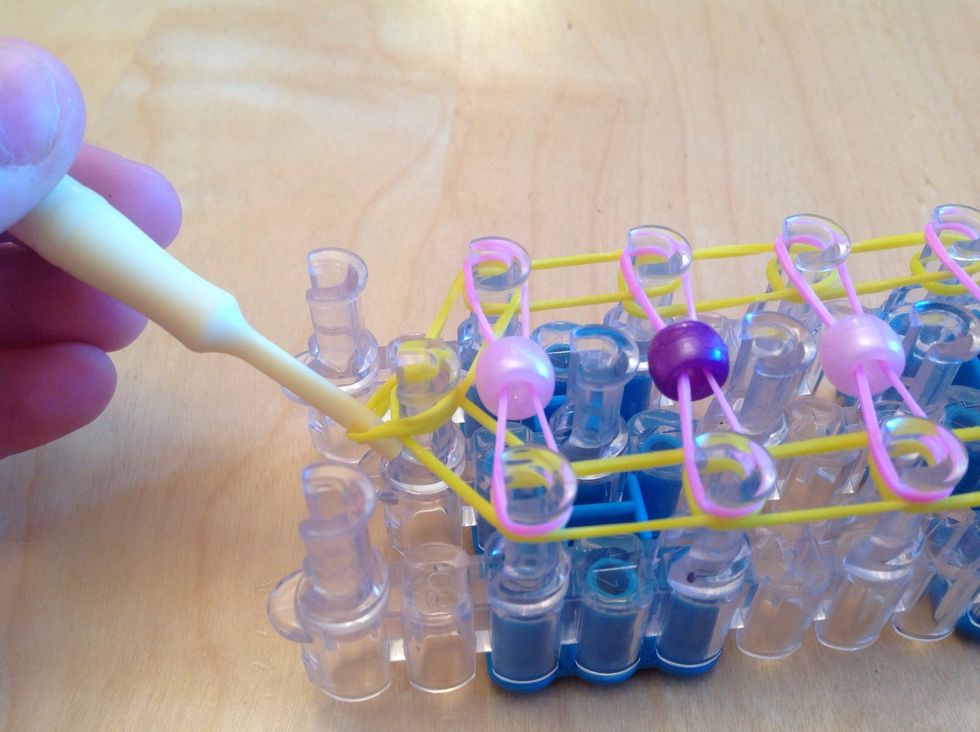 Push back the cap band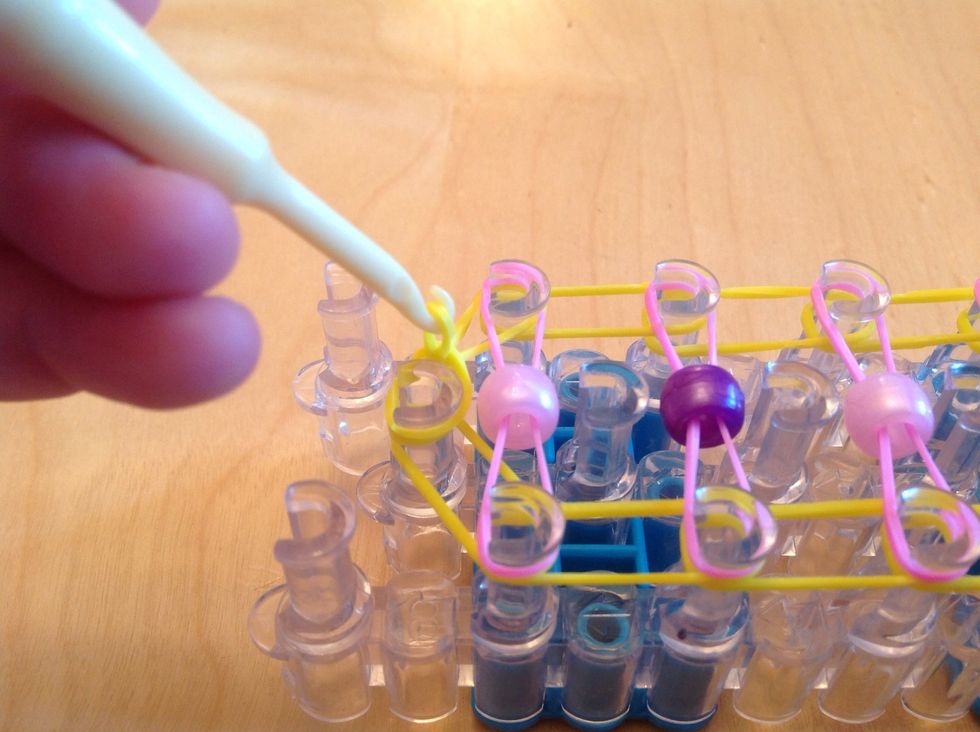 Pull the first band up.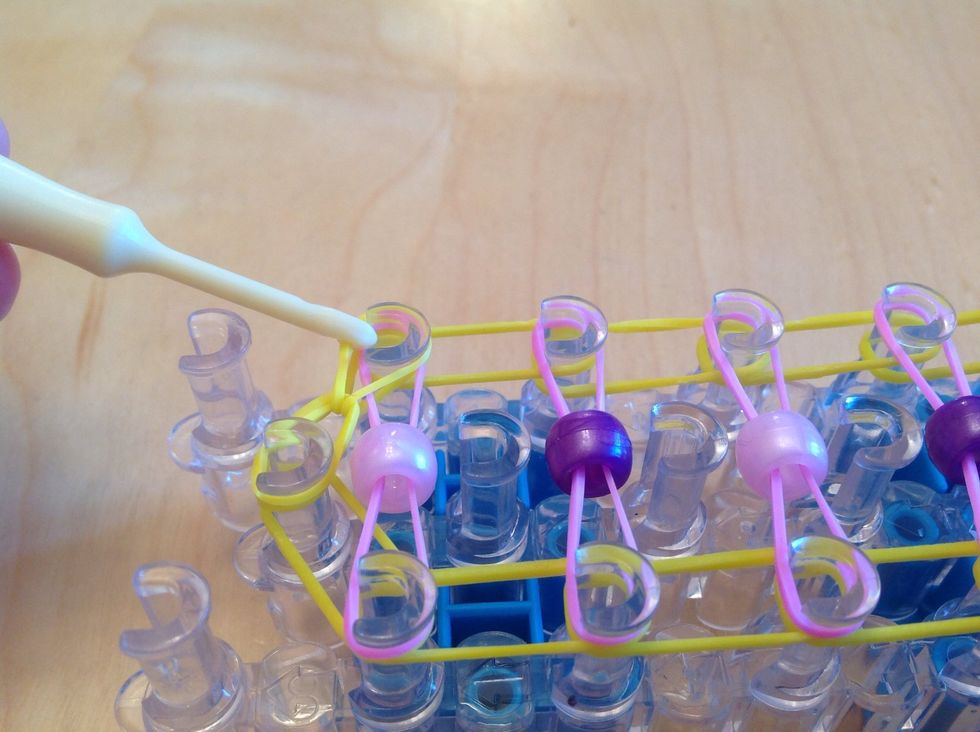 And loop it over.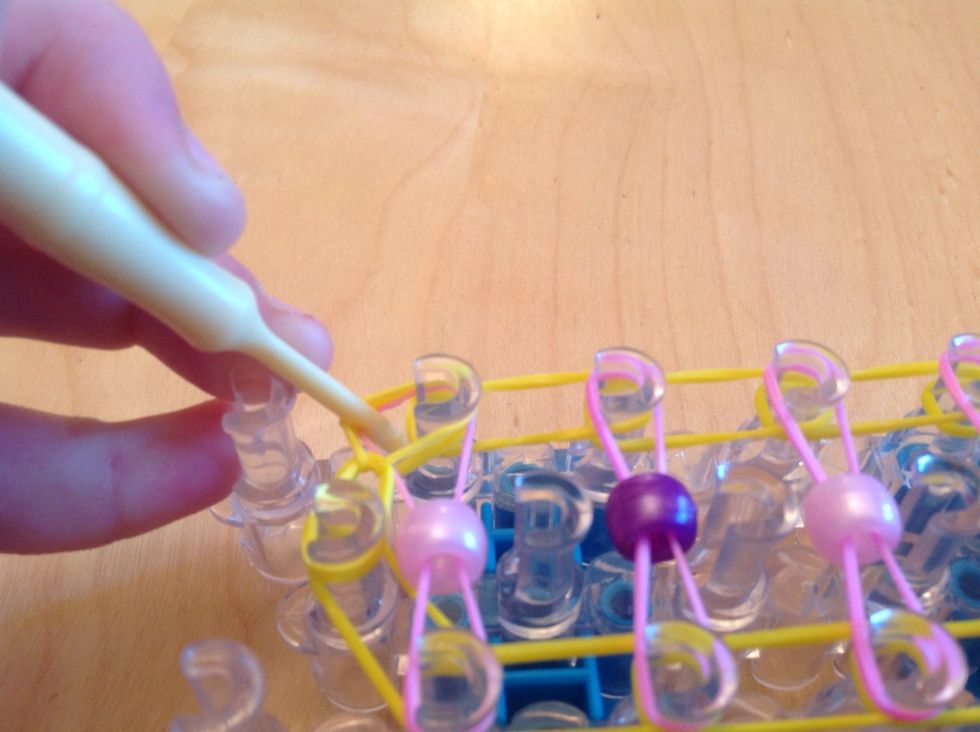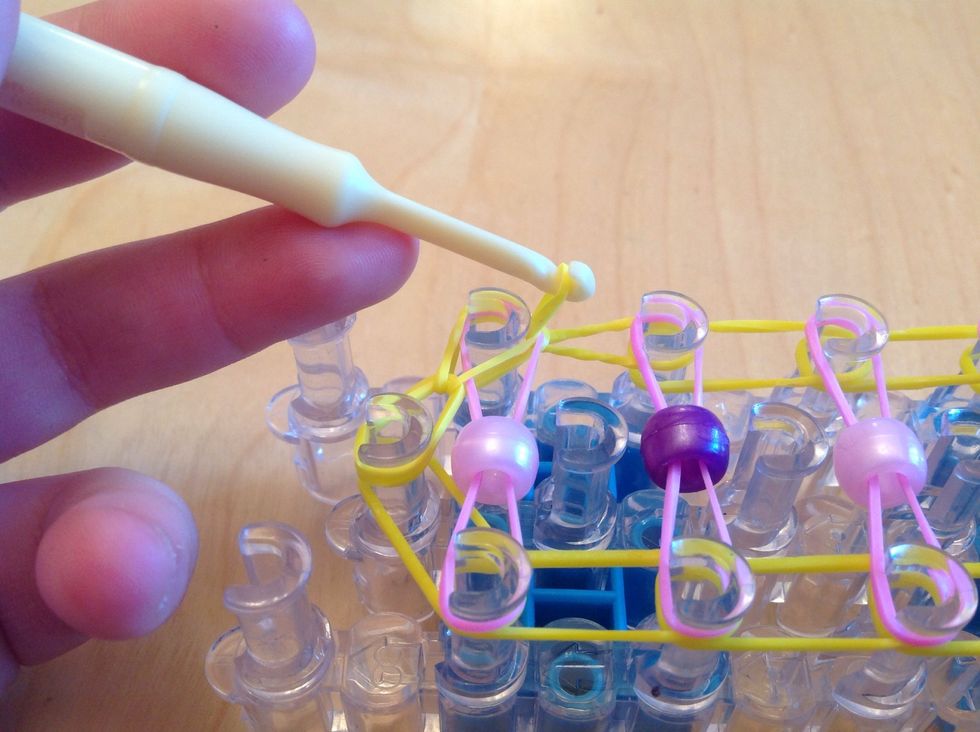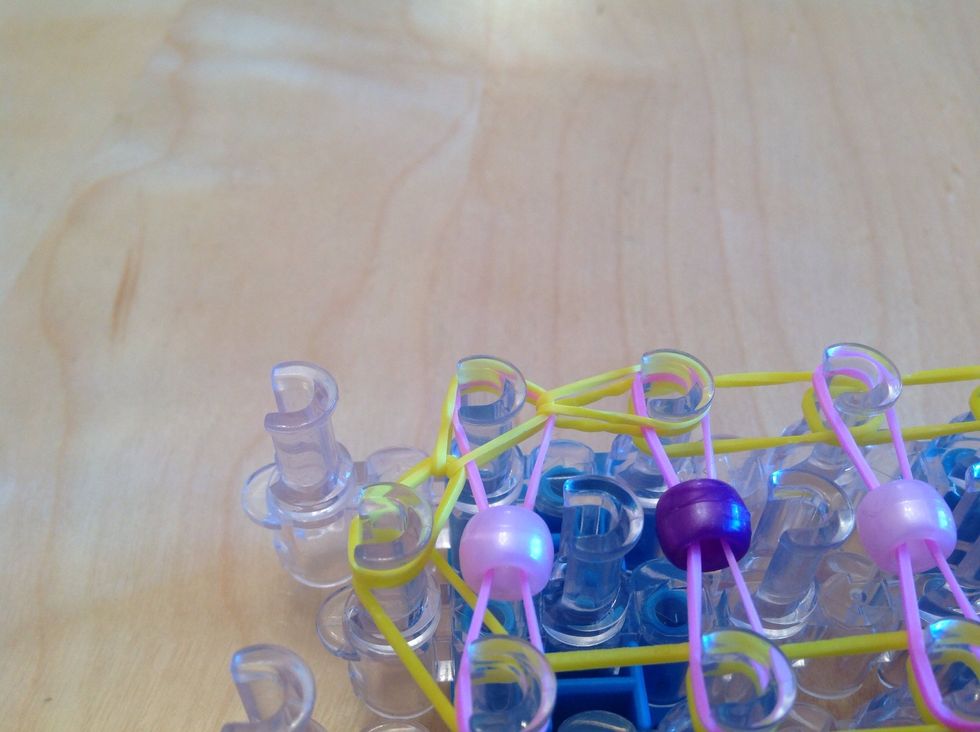 Do this on both sides until you reach the end.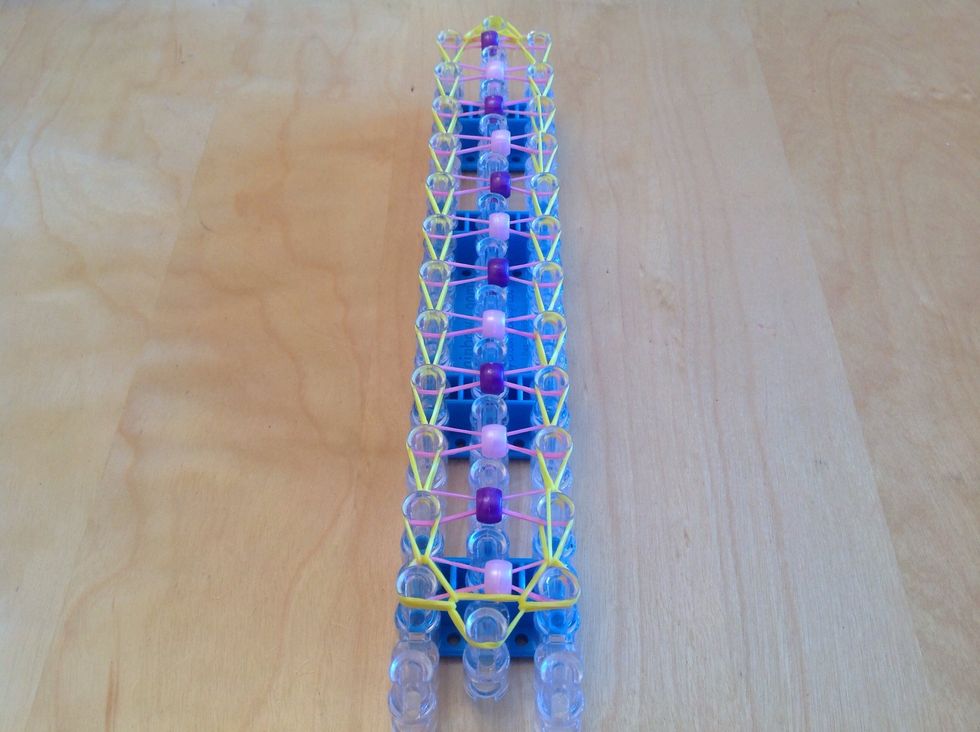 This is what it will look like.
Now turn your loom back around so the arrow is facing away.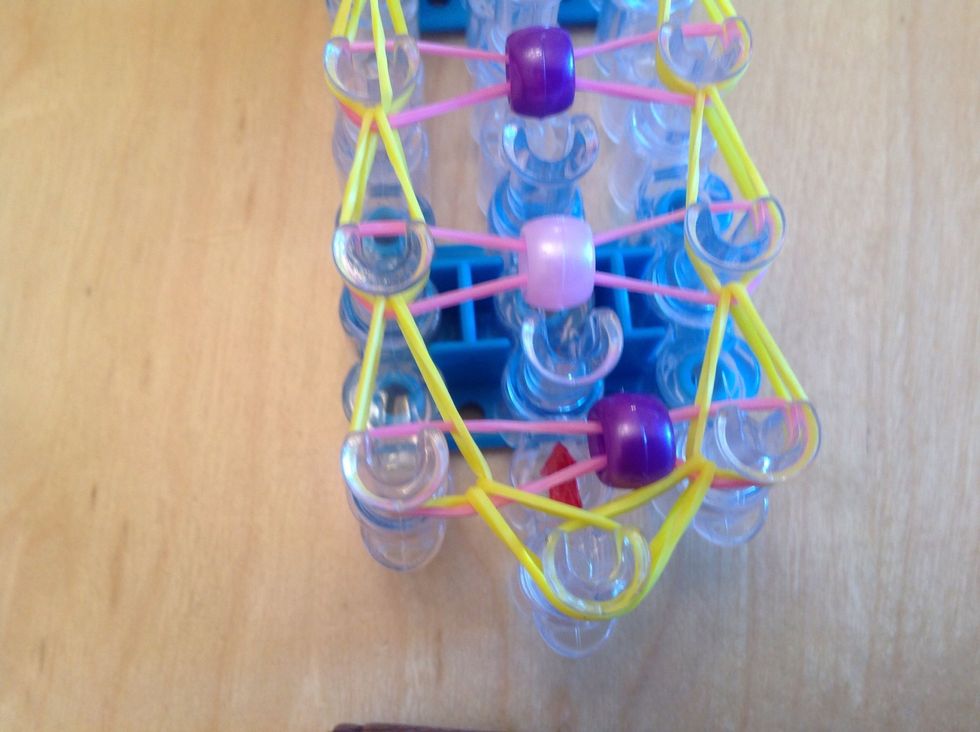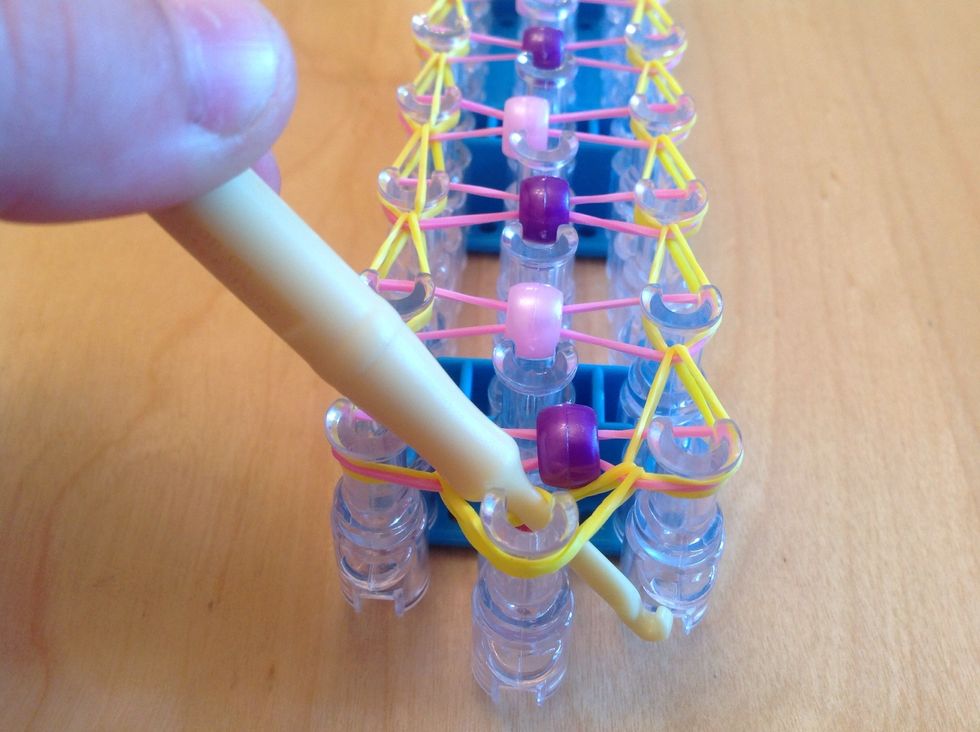 Put your hook through the gap.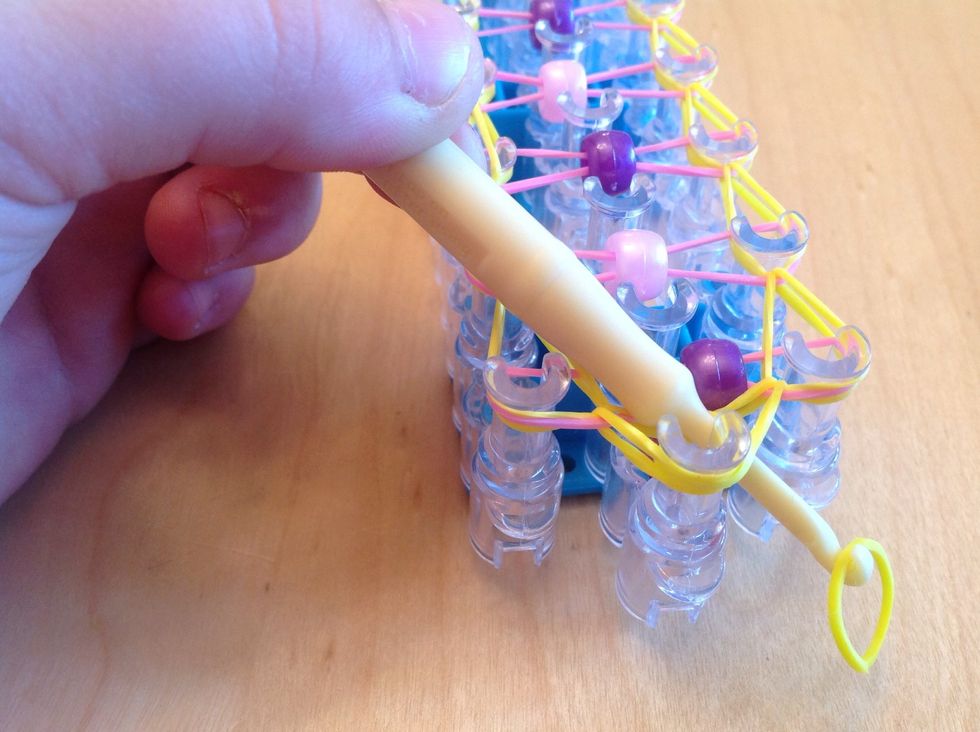 Put a band on it.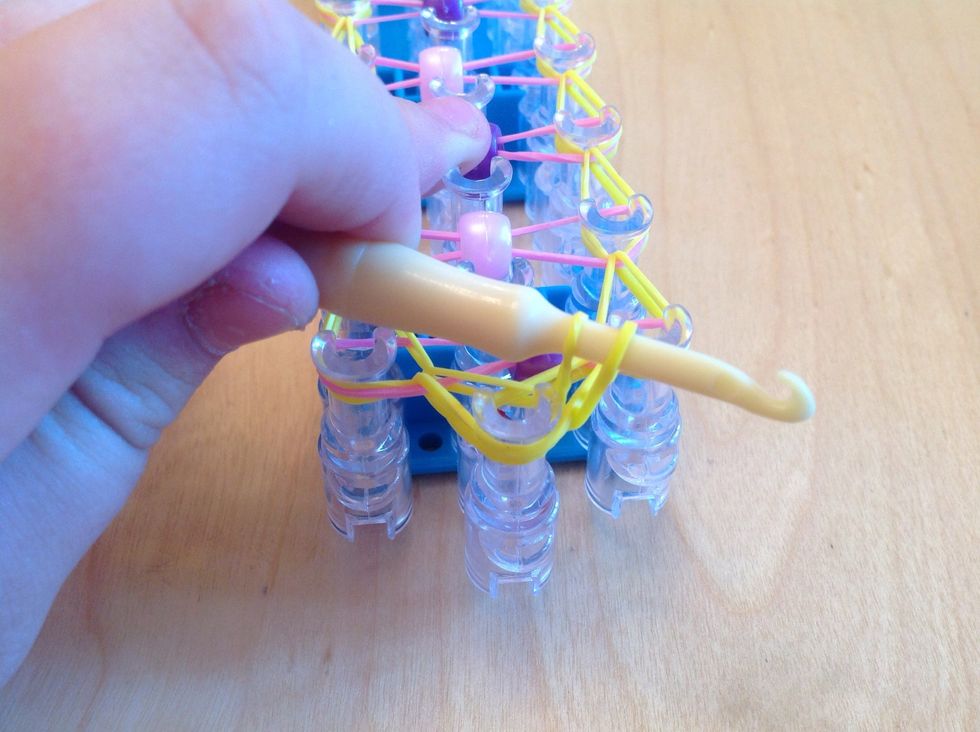 And pull it through.
Now pull it off the loom.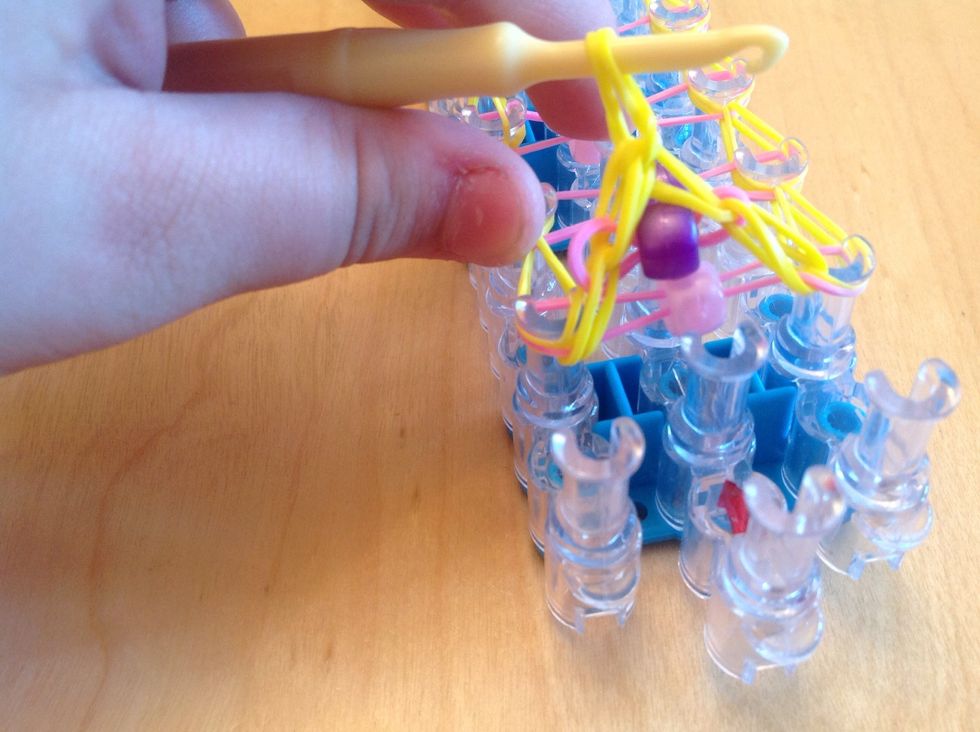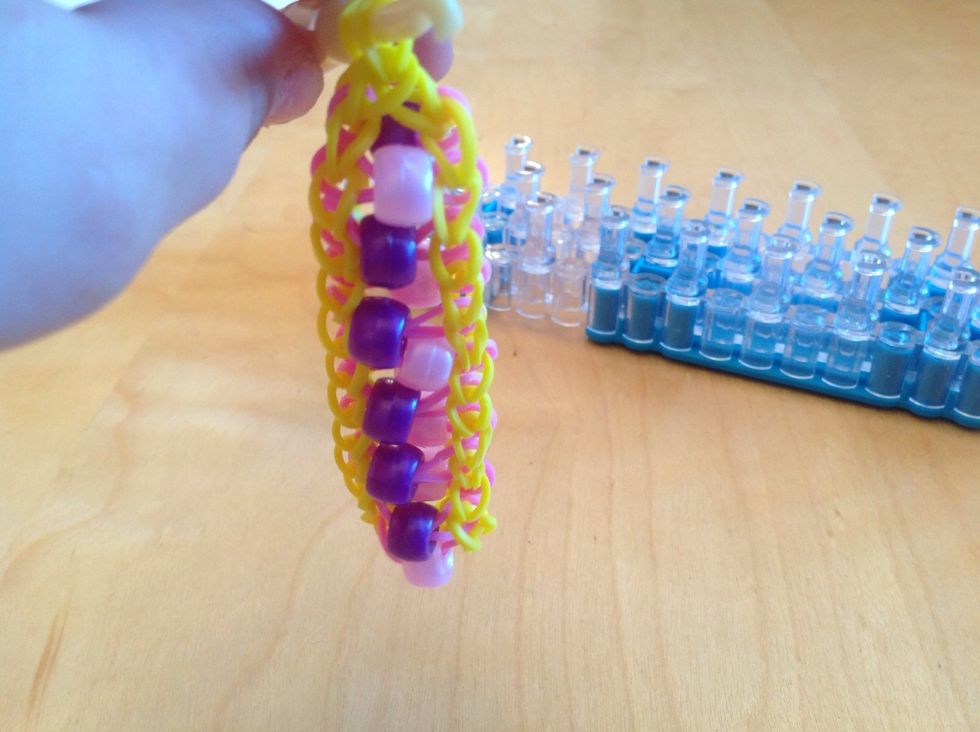 Next you need to extended it.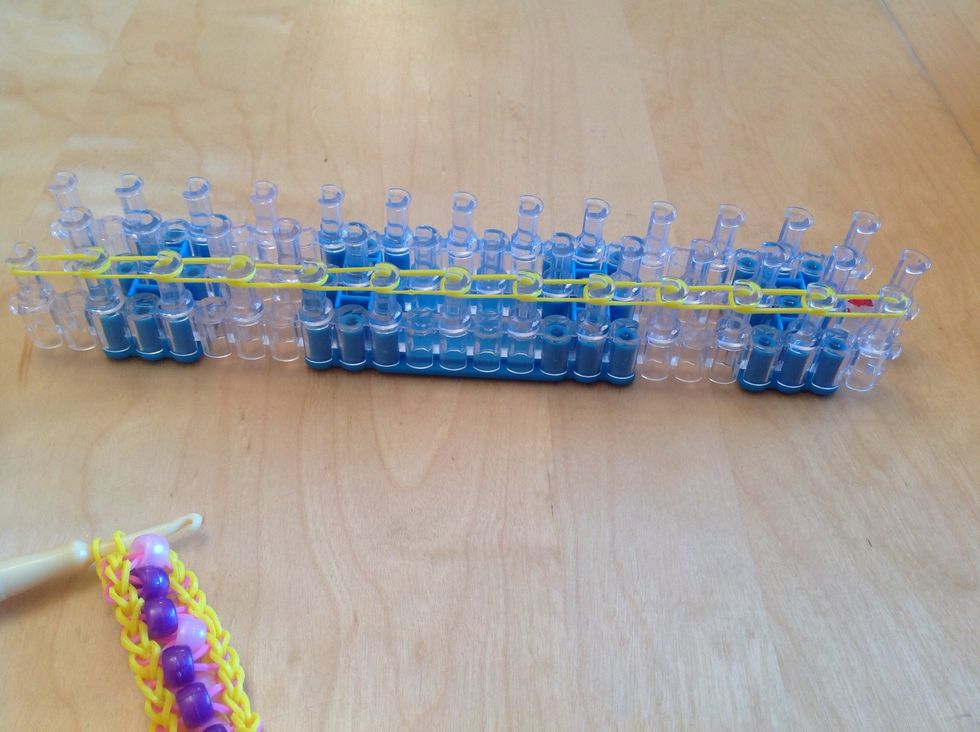 Set out a row of bands.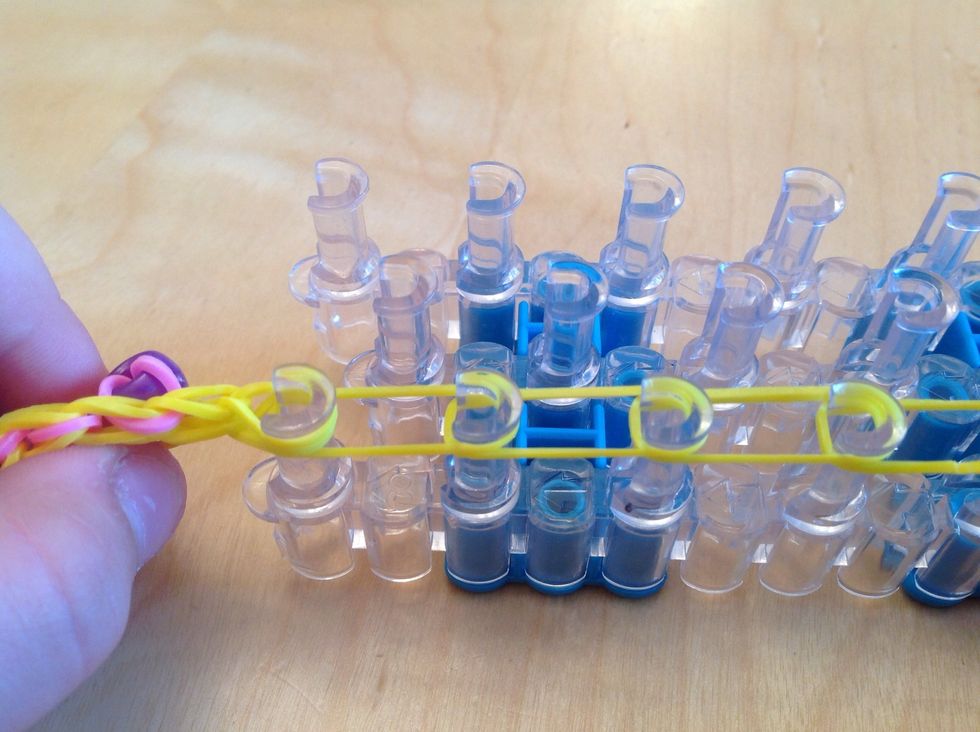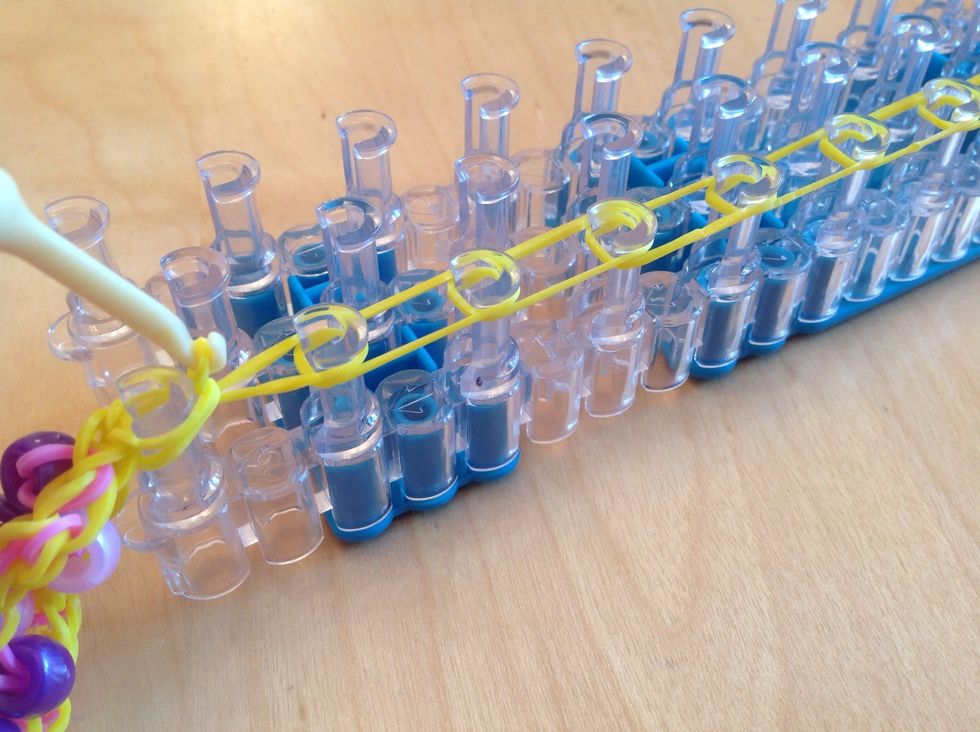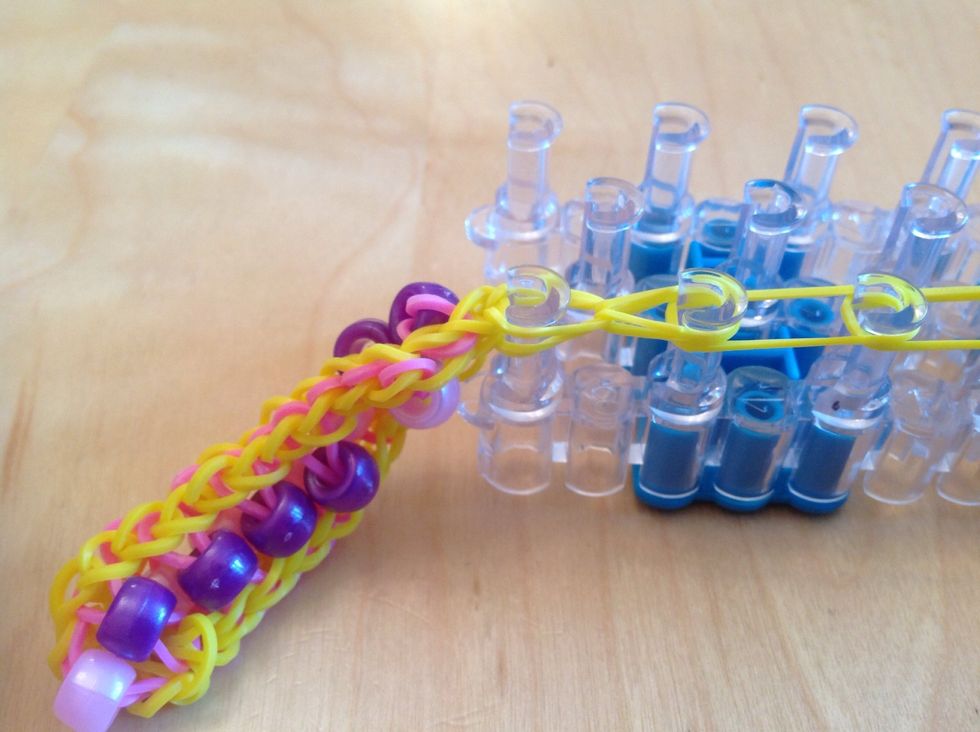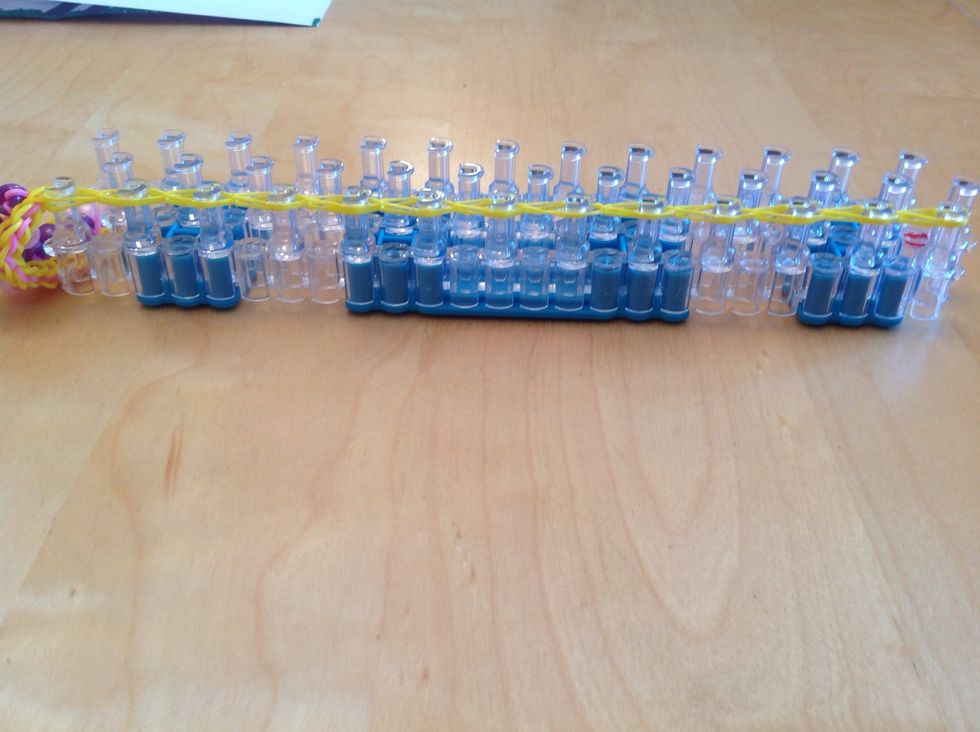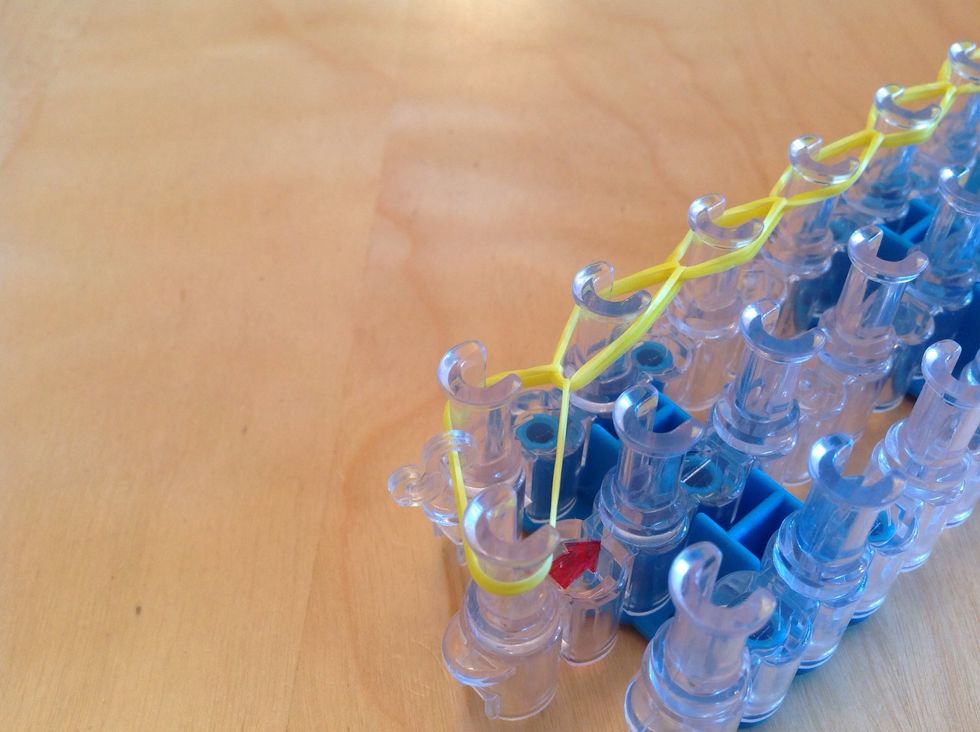 Add a S clip or a C clip.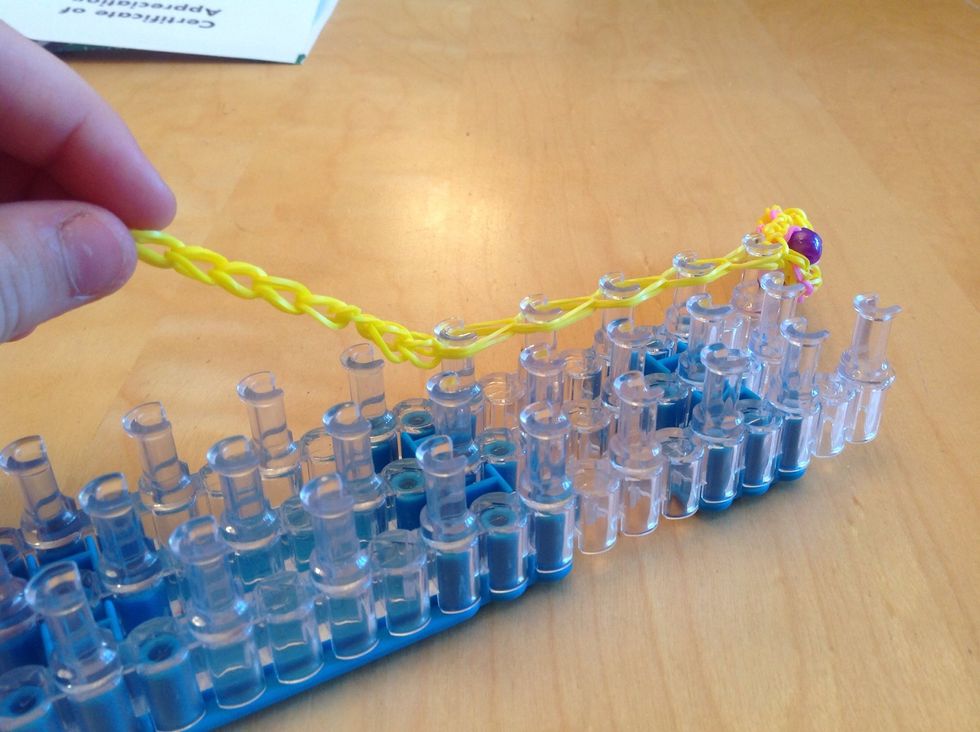 Pull it off...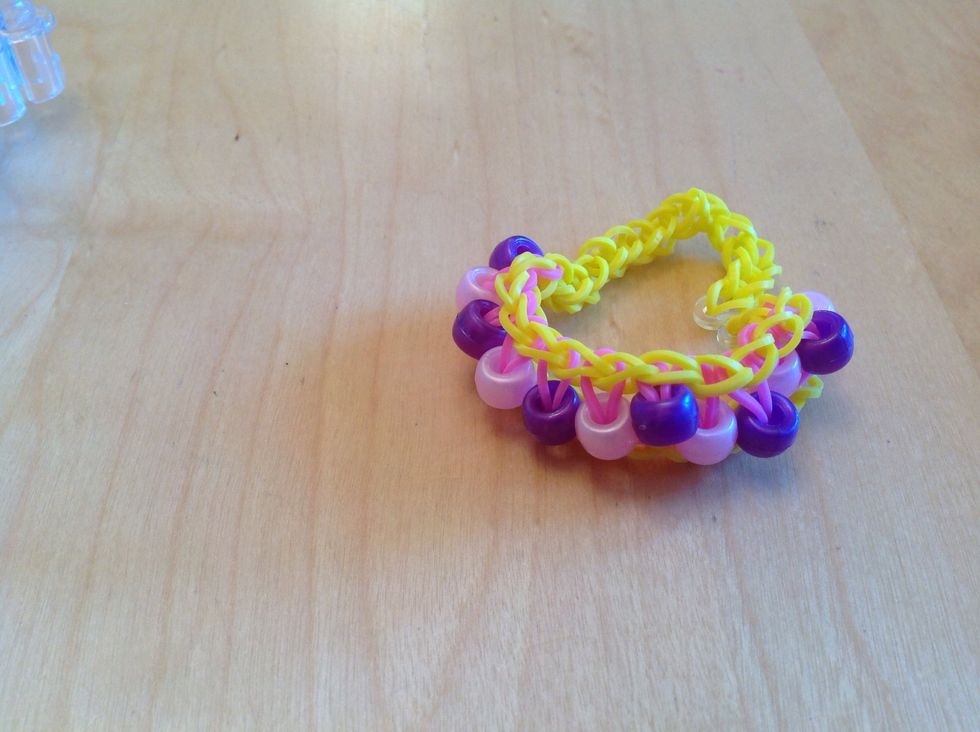 TA-DAH!!!!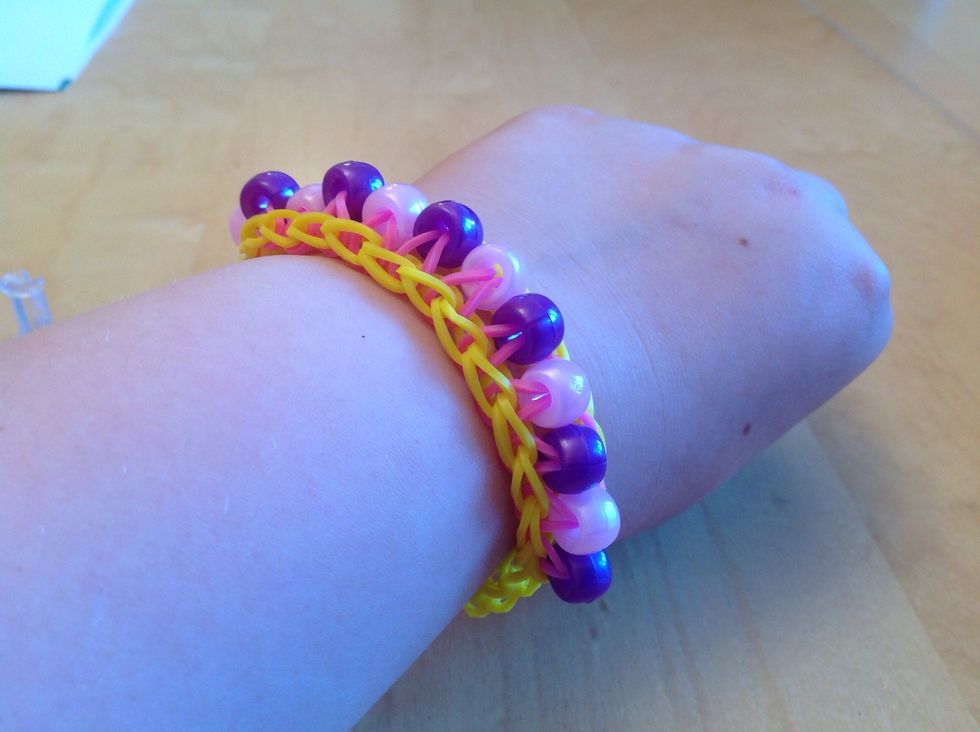 Thanks for using this guide.
If you had any trouble leave a comment.
Don't forget to like!👍 i❤️🌈