This risotto takes ~30 min to make and it's delicious by itself or as a side. You can substitute any of the veggies for what you have in the fridge (broccoli, spinach, kale etc).
5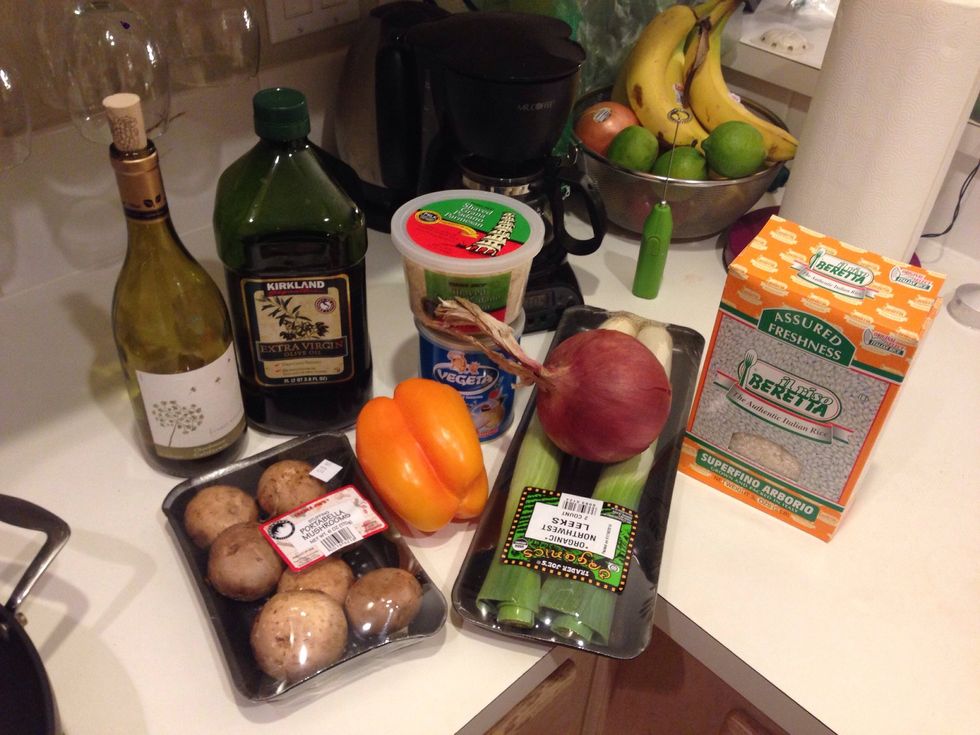 Supplies I had around the fridge! I didn't actually use the entire onion! Chop up everything finely.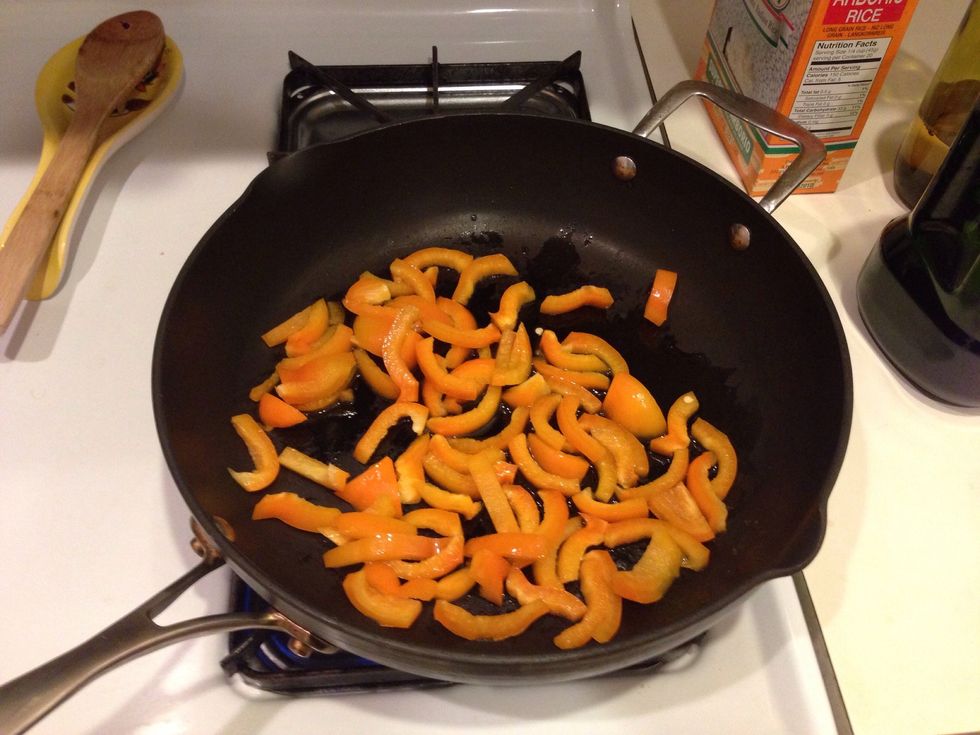 Use a large pan. Sauté peppers first for about 2-3 min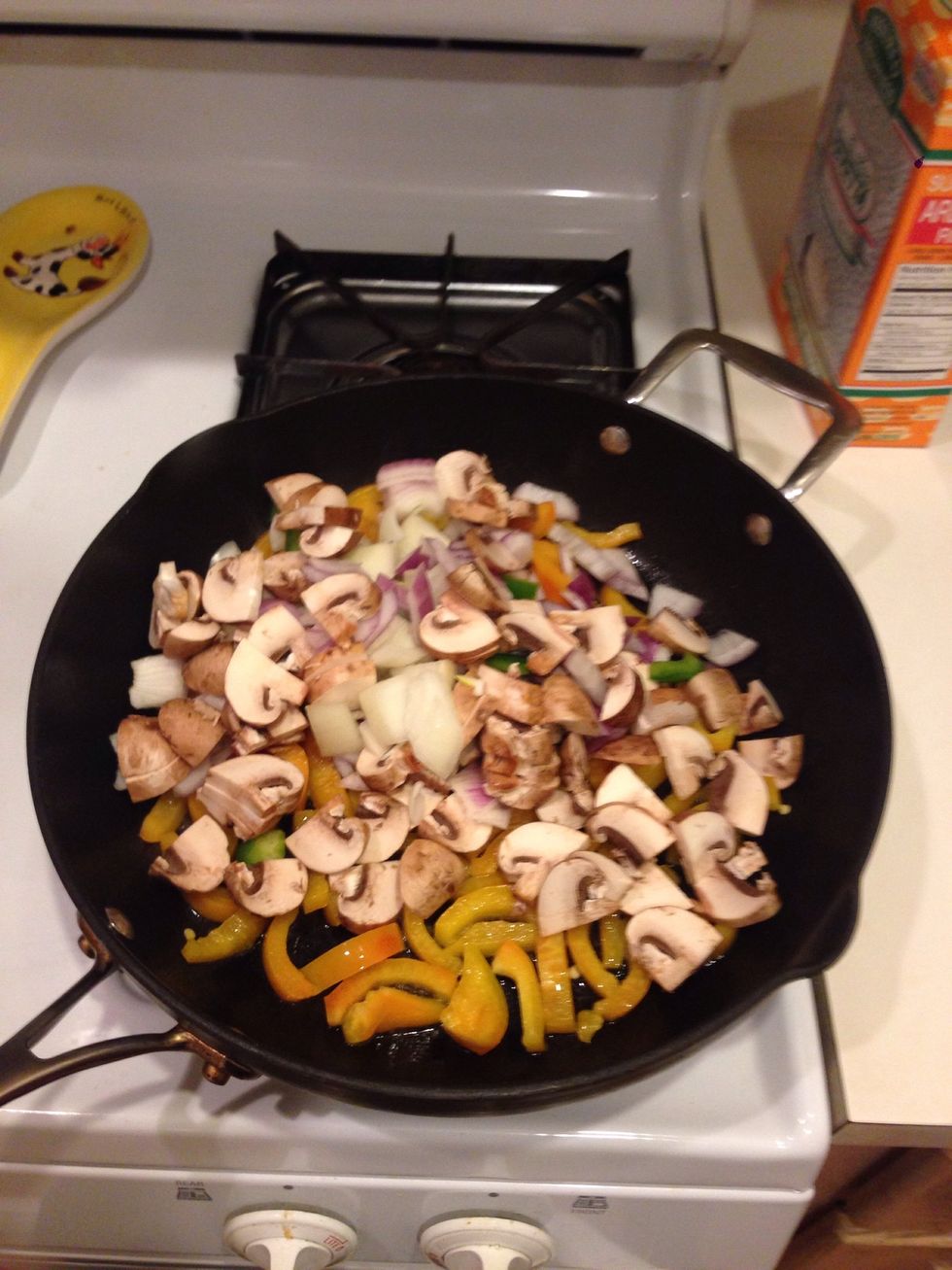 Add chopped onions and mushrooms. Sauté for about 5-7 min until mushrooms are cooked and onions are translucent.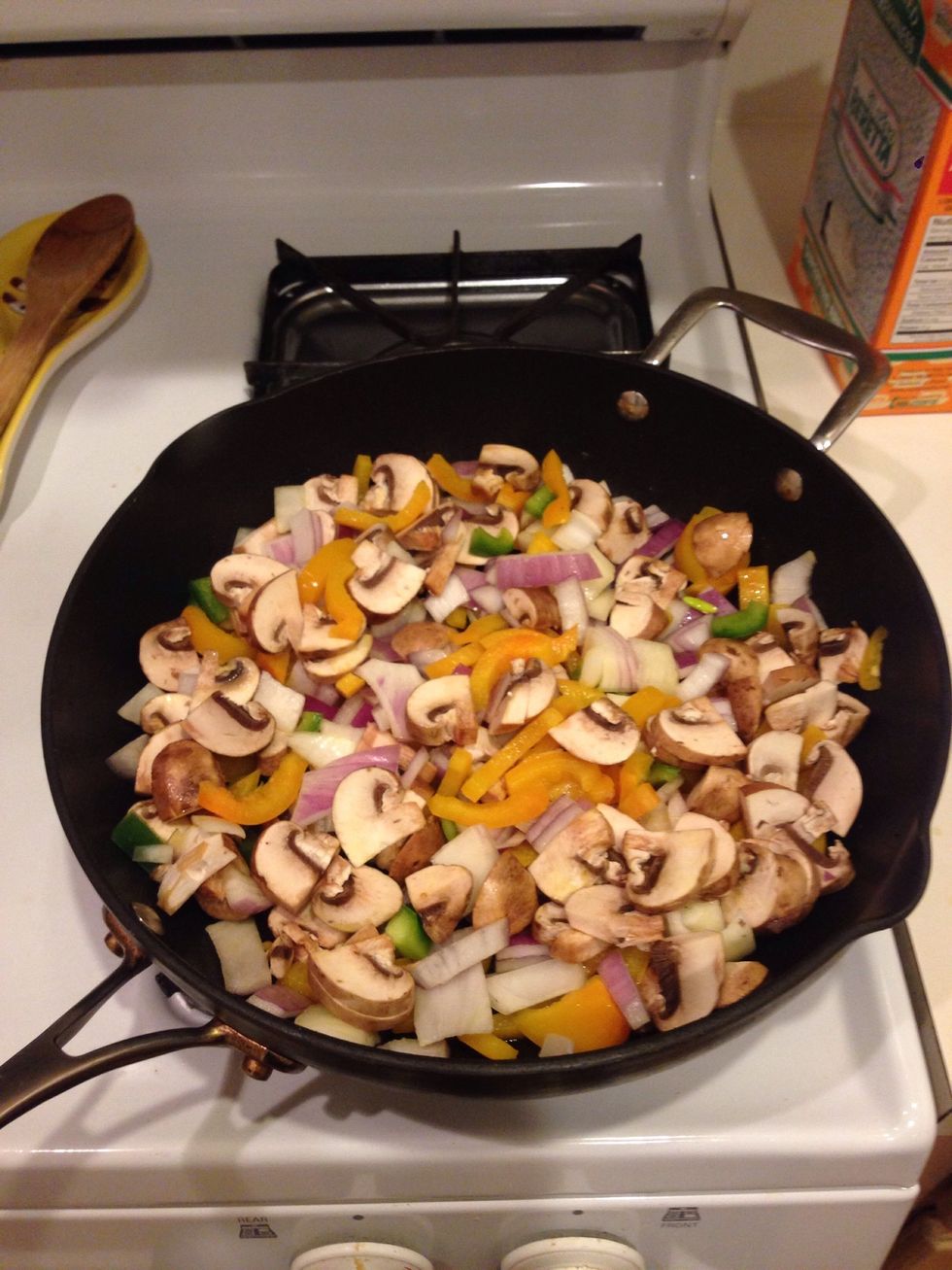 Stir every couple of minutes.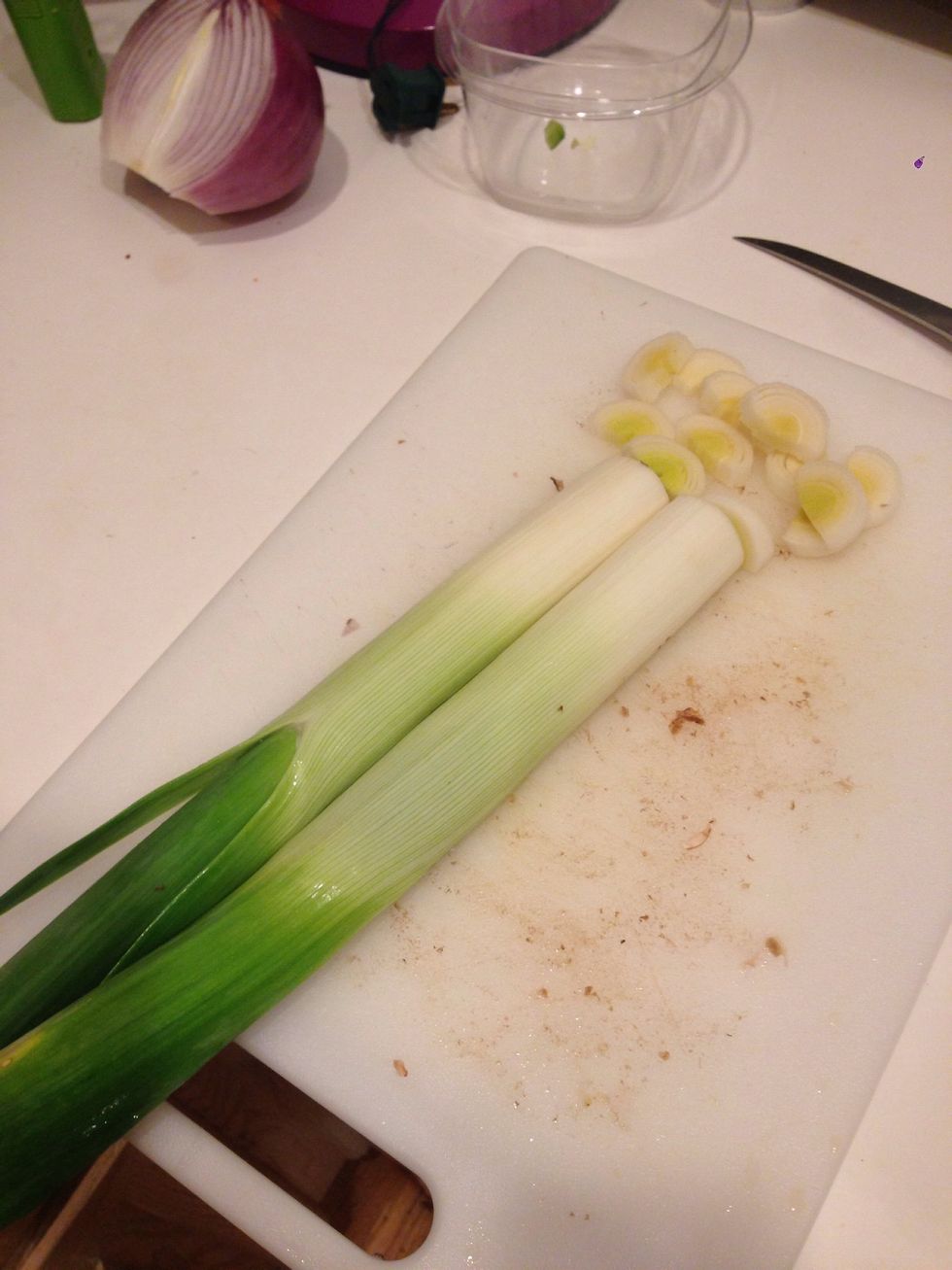 In the meantime, cut the leek in half and chop finely. This cooks very quickly so I add it last.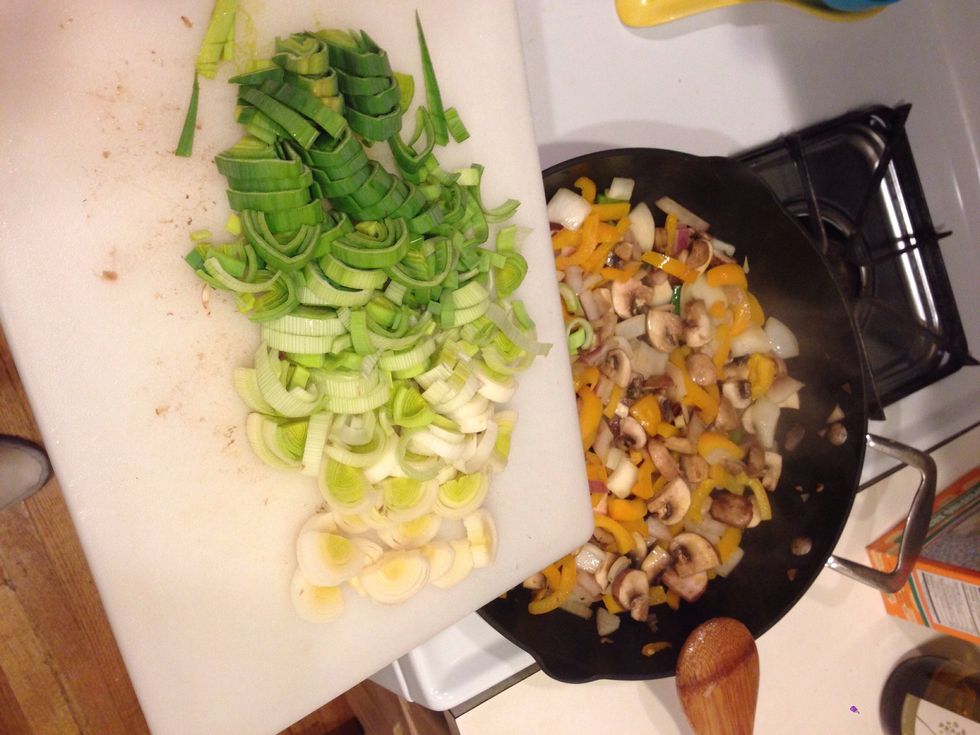 Added leeks to rest of veggies.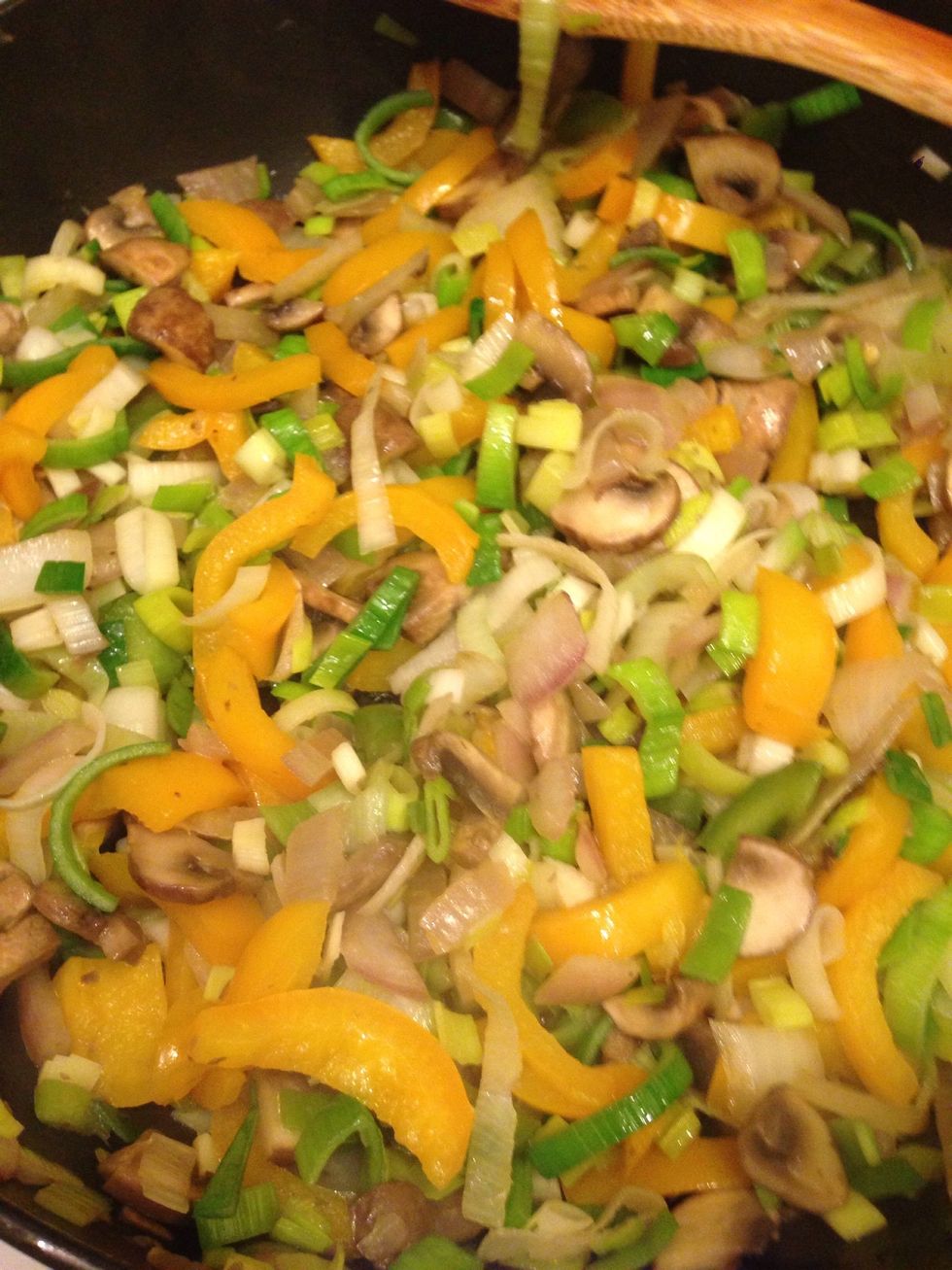 Stir sautéed veggies for about 3 min. Leeks cook quickly.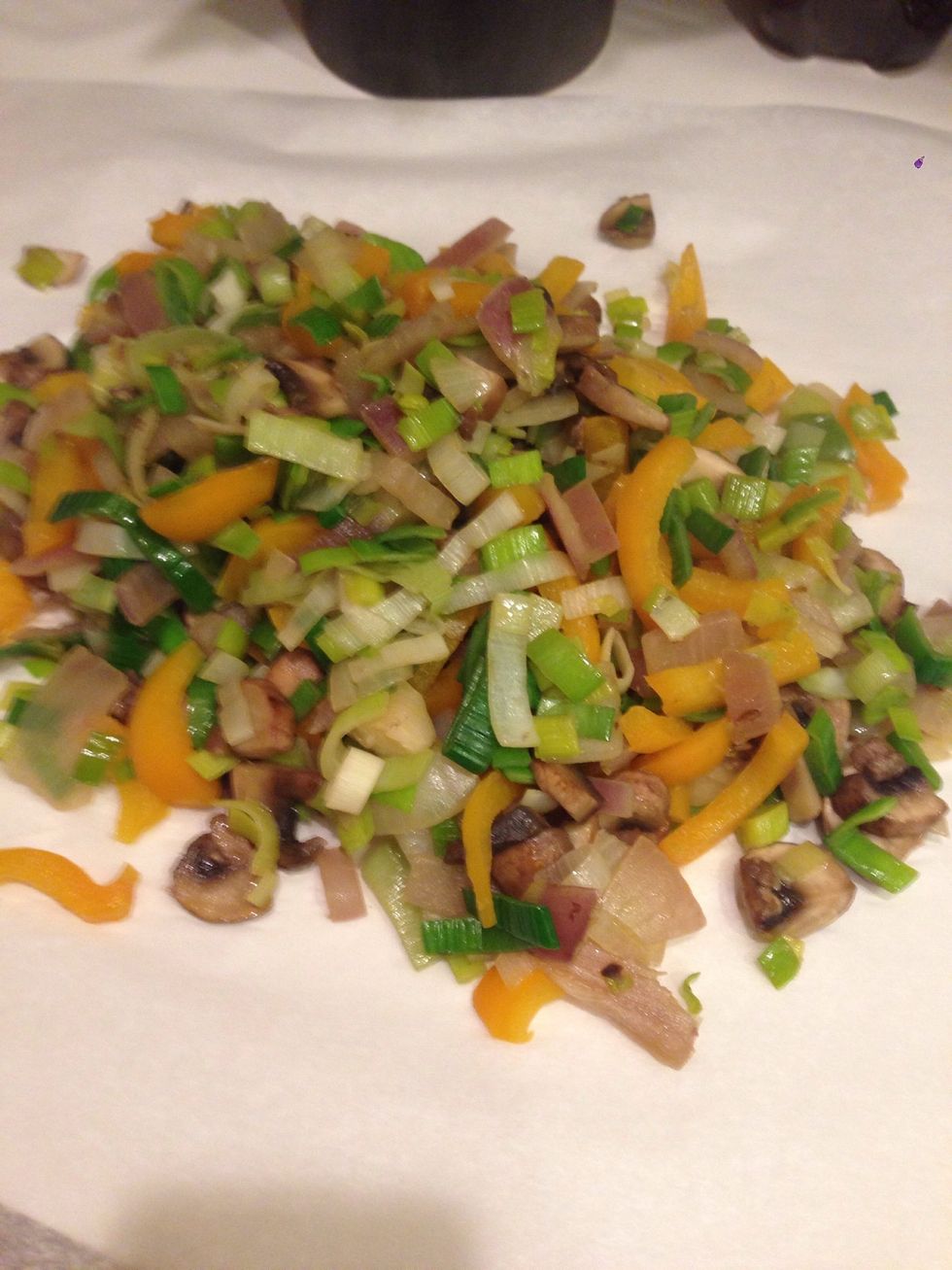 Once veggies are sautéed, I put them on the side. I just put them on some wax paper.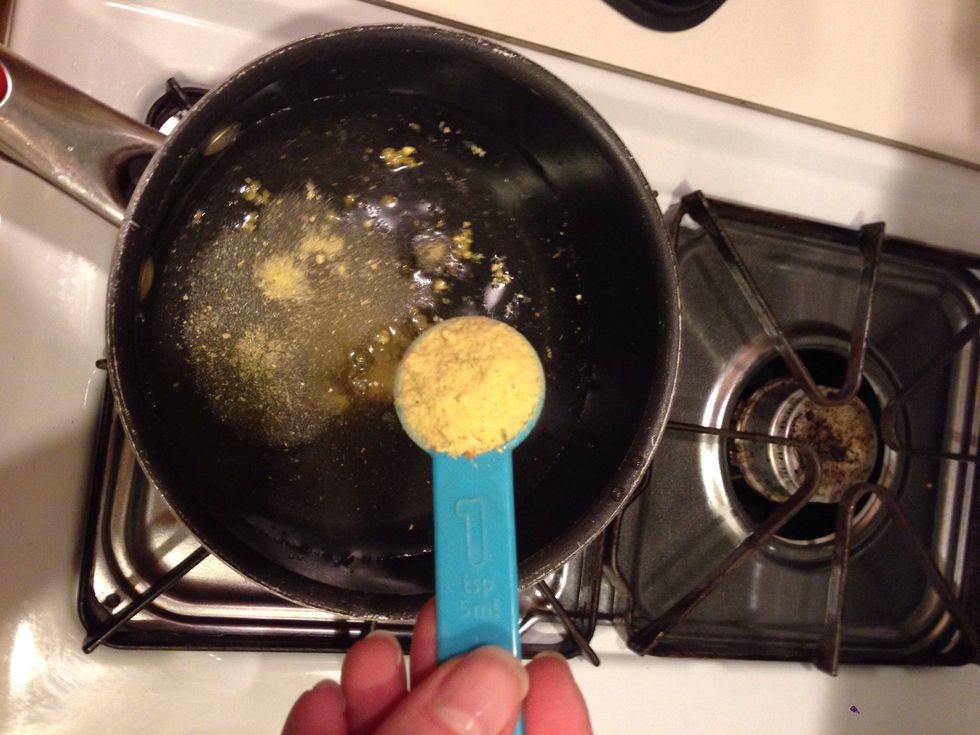 In the meantime, warm up 3.5 cups of water and 2 tsp of Vegeta (veggie seasoning). You can use veggie or chicken stock instead :) You are going to use the hot stock thought the making of the risotto.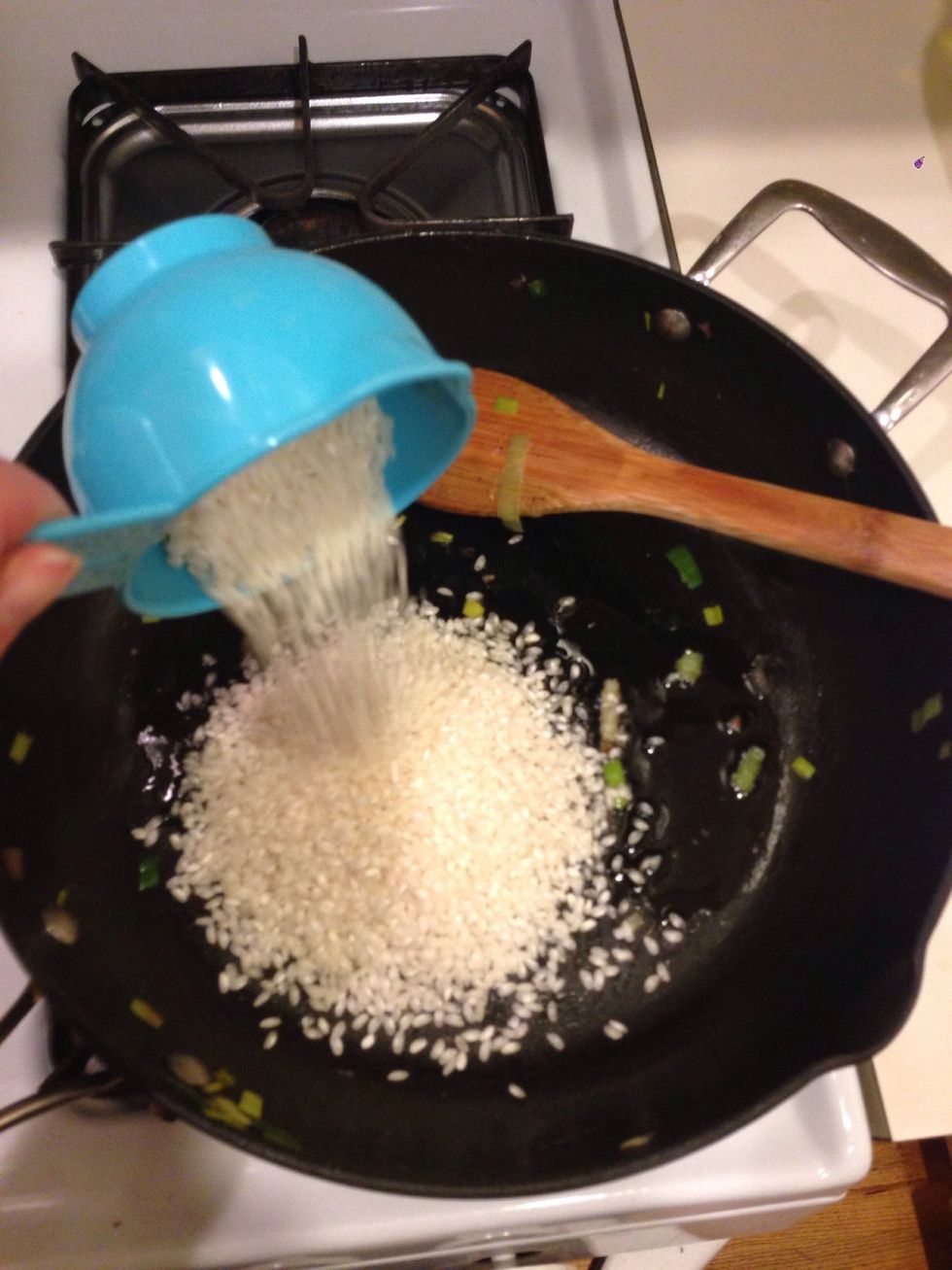 I added 2 tbsp of olive oil, and then added 1 cup of arborio rice.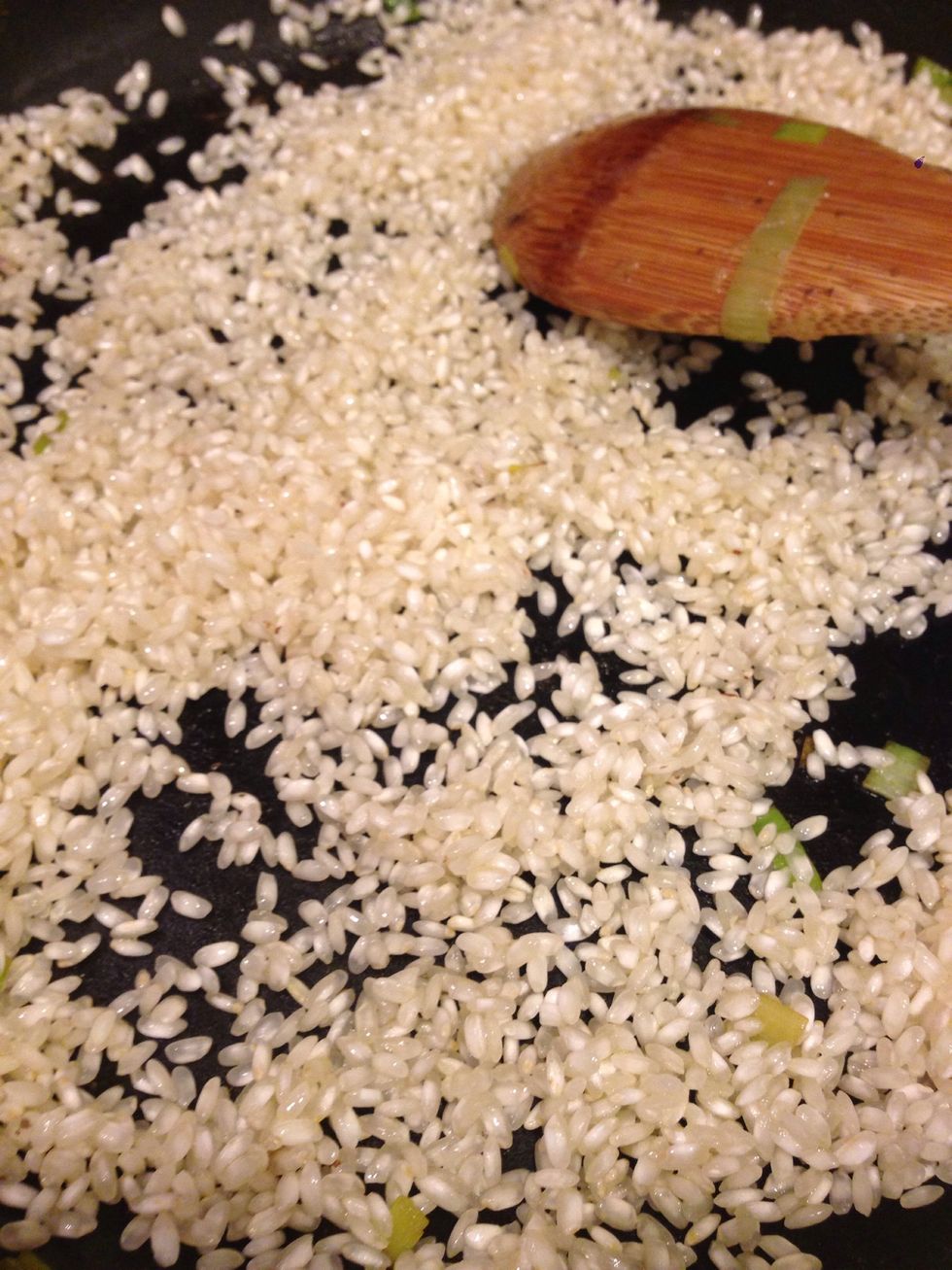 Stir until arborio rice was translucent and oil is coating all the rice.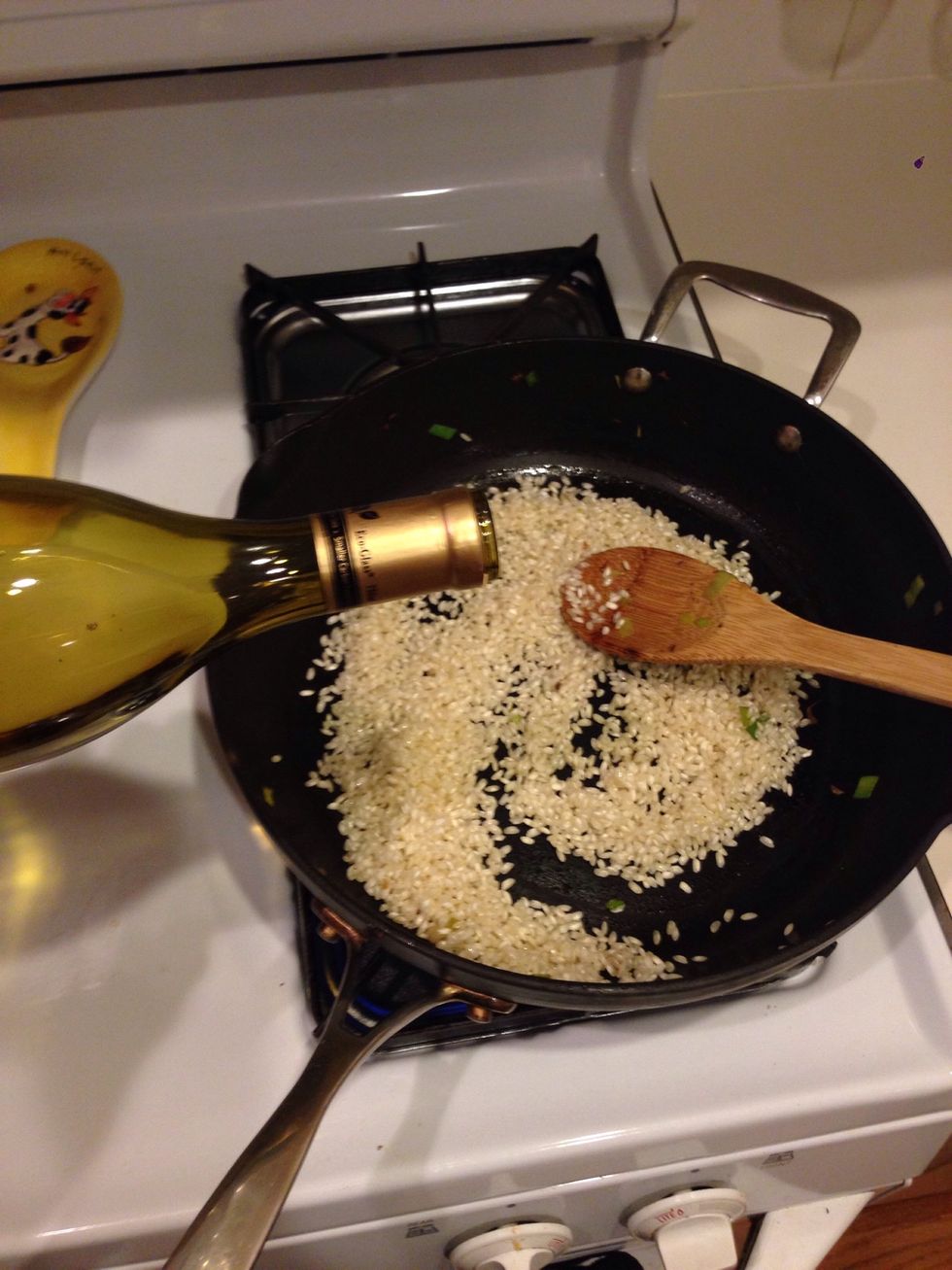 Make sure heat is on medium. Add about 1/4 cup of white wine. Stir!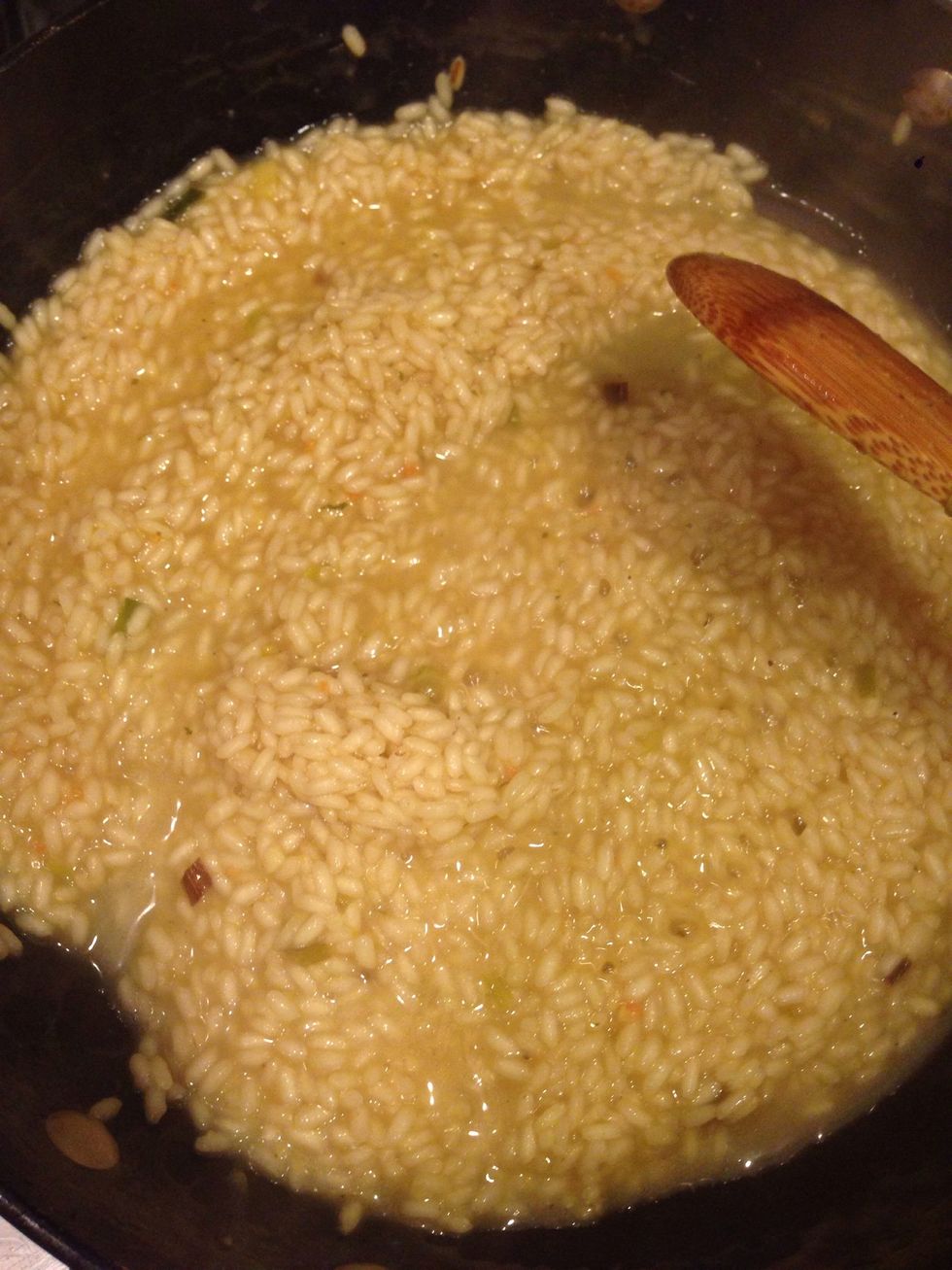 Risotto is all done. Add the veggies.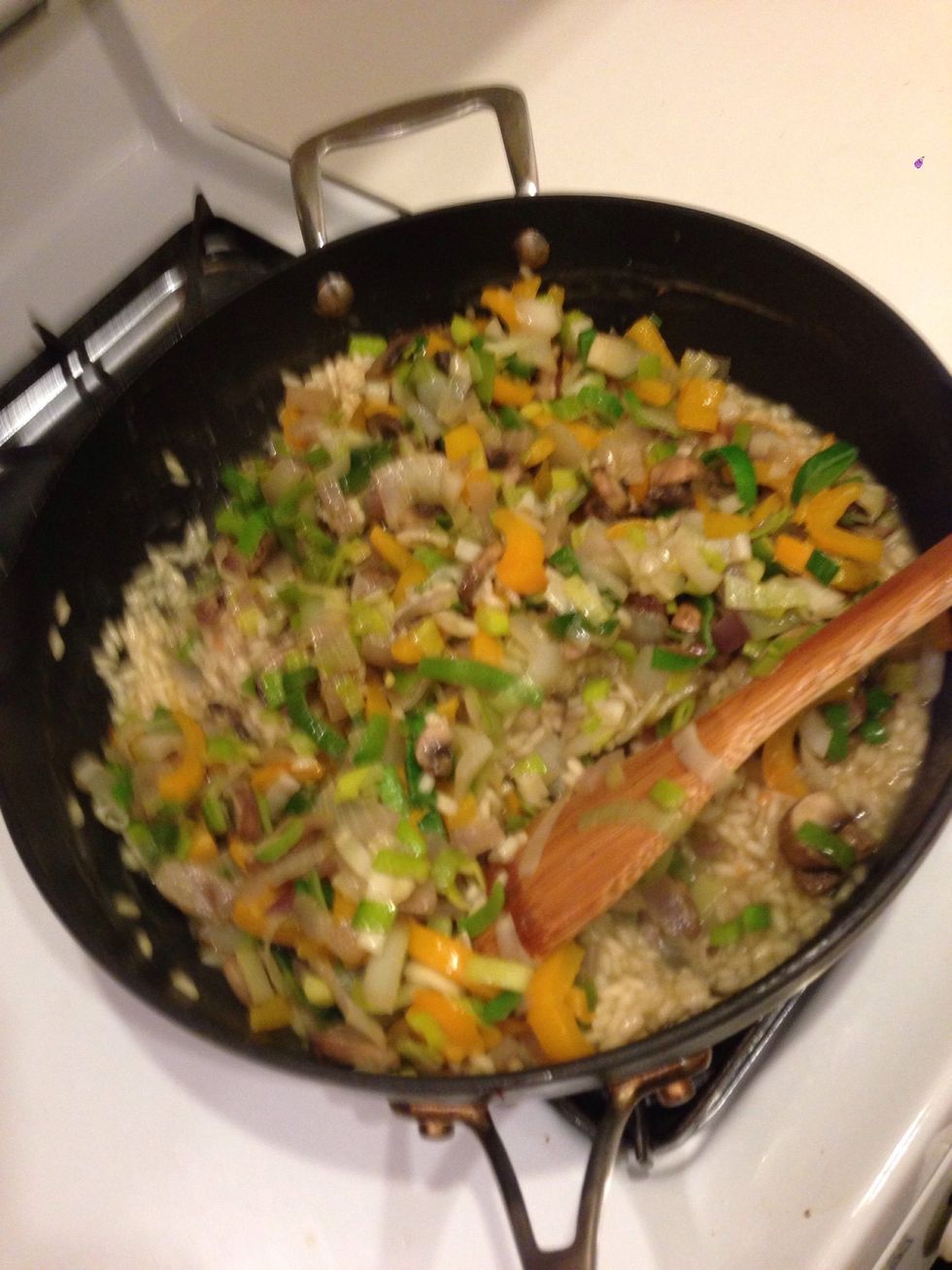 Stir the veggies into the risotto.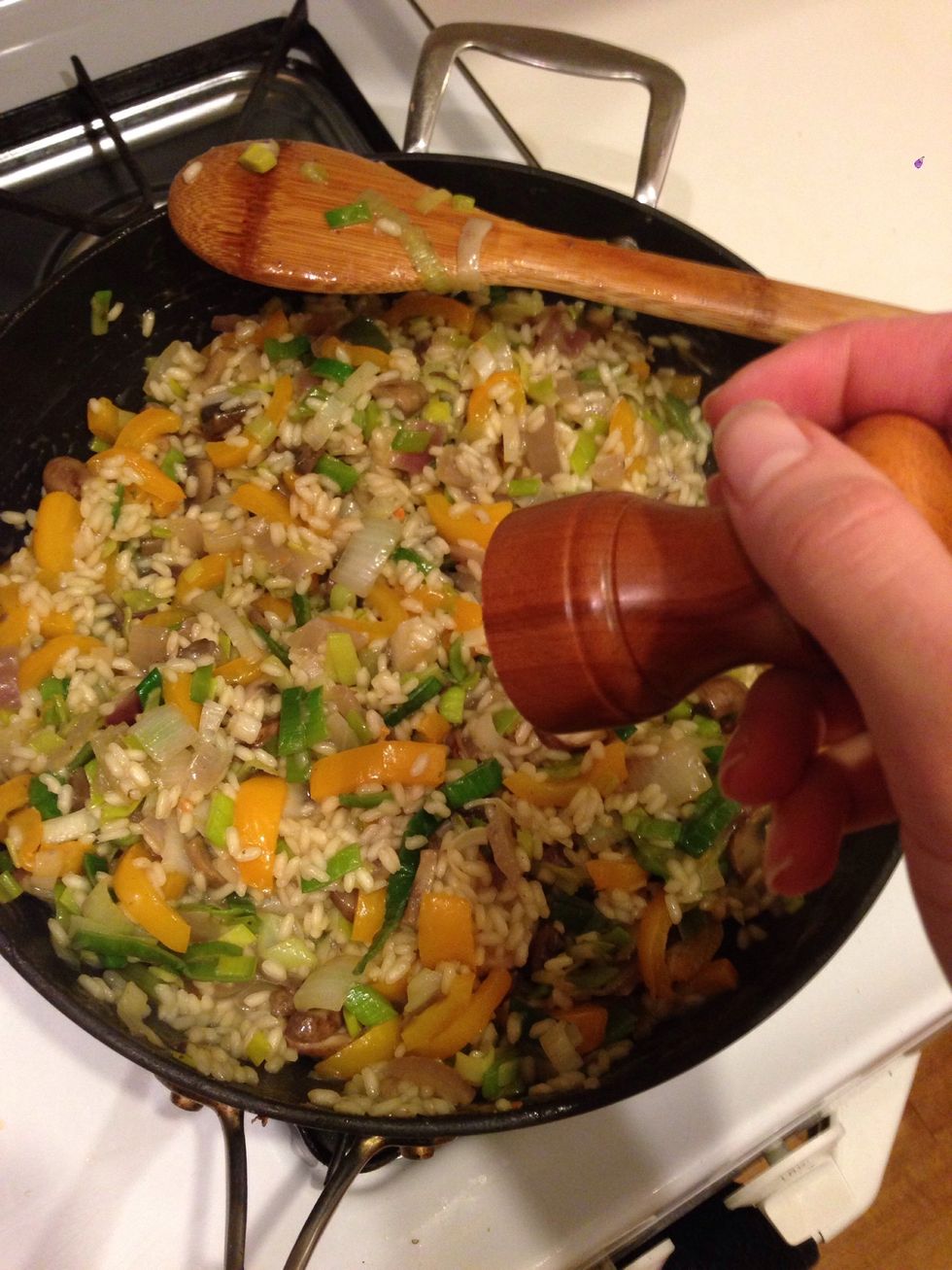 Salt and pepper to taste.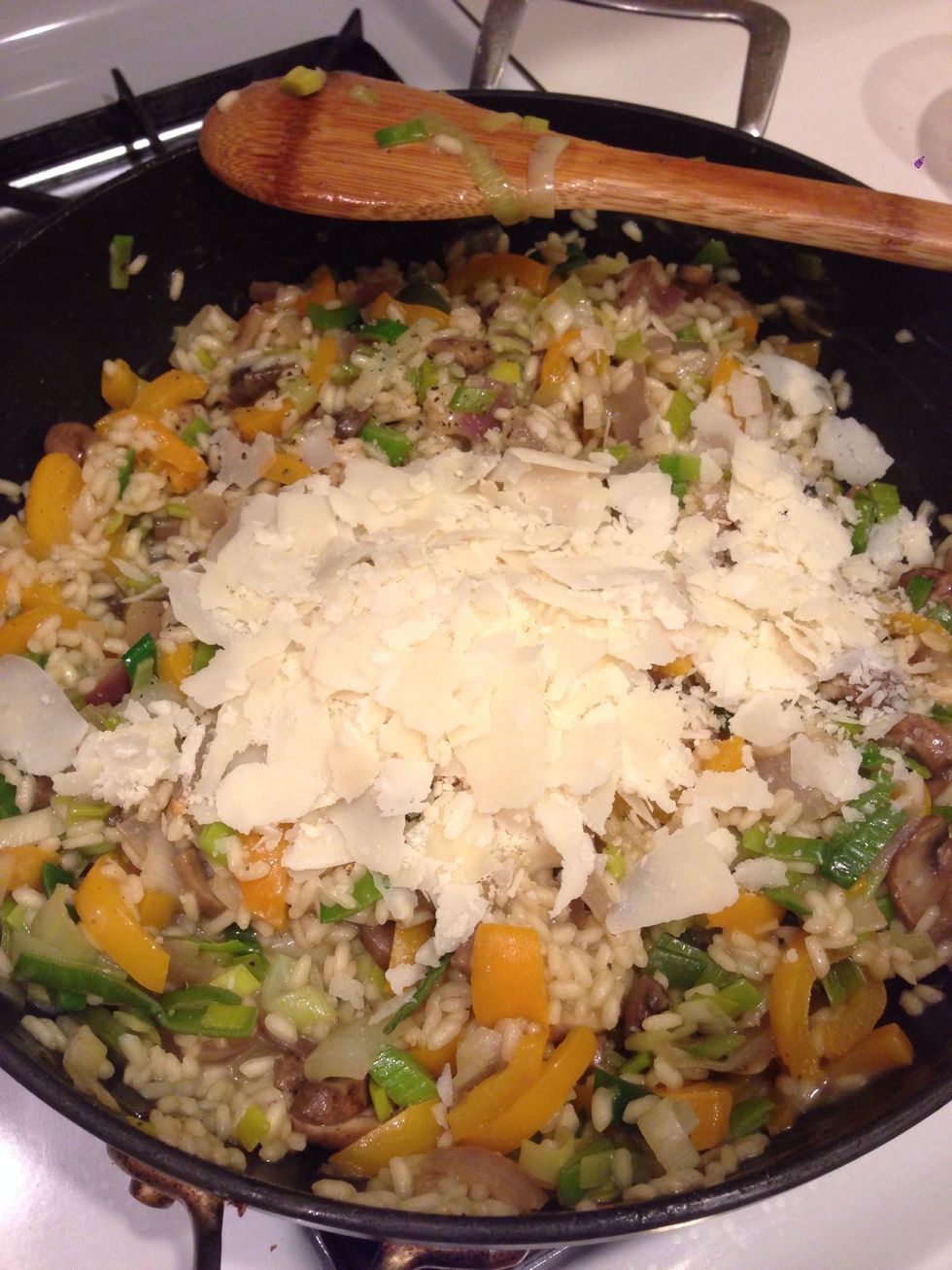 Add about 1/3 cup of Parmesan cheese and stir.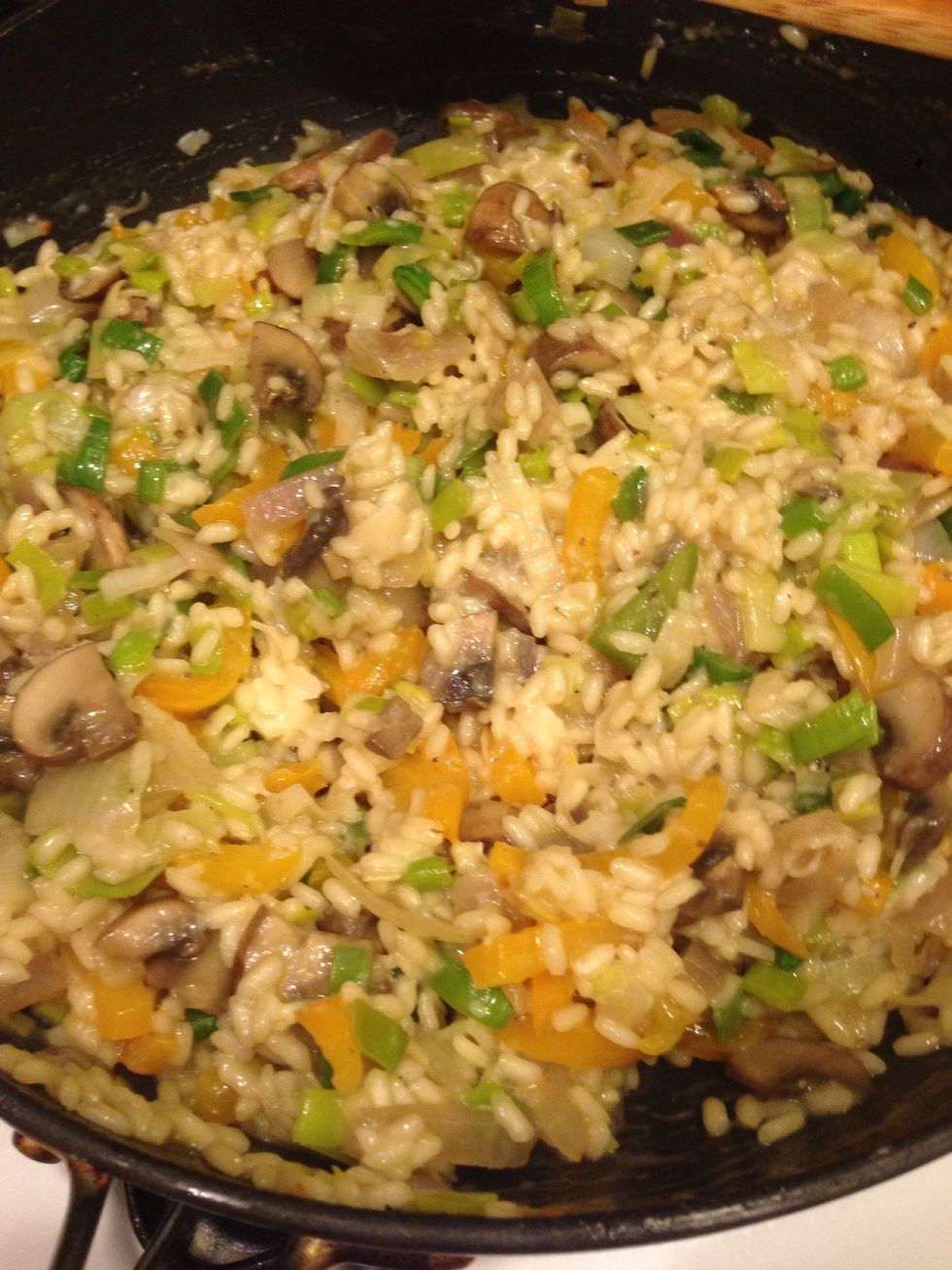 All done! Risotto can be eaten all on its own or as a side to a meat dish (such as chicken breast, sausage, steak, etc)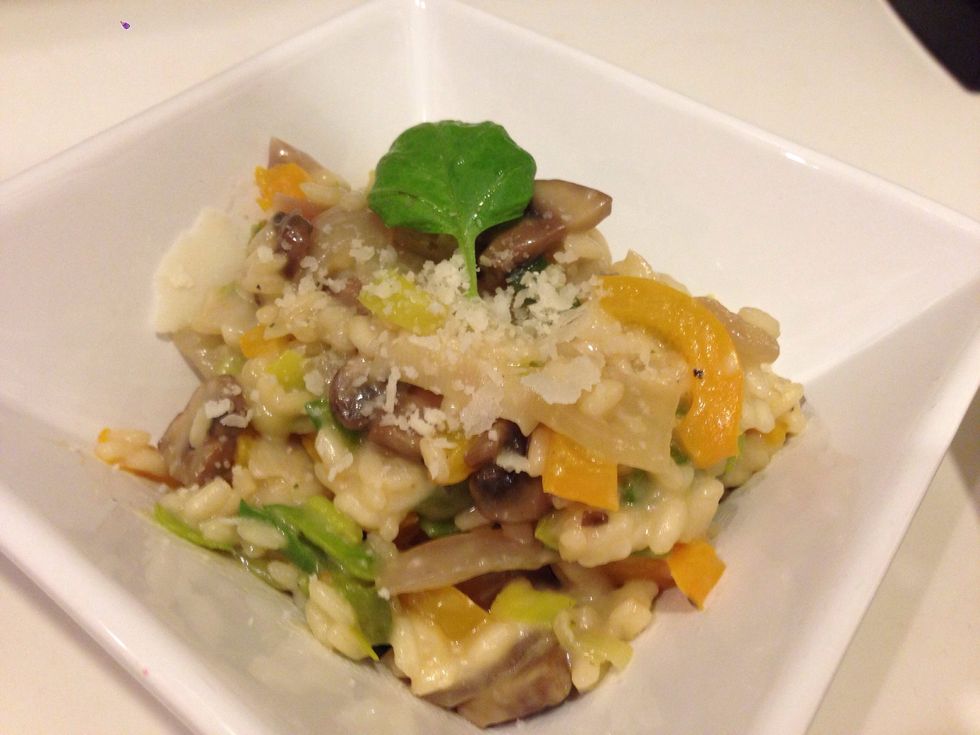 I prefer to eat it all on its own :)
1.0c Arborio rice
4.0Tbsp Olive oil
0.0c White wine
3.0c Broth
6.0 Mini portobello mushrooms
1.0 Large pepper
1.0 Leek
0.0 Onion
0.0c Parmesan cheese