Tofu is a very versatile ingredient. You may add any spice to your liking. You may also add spinach or arugula at the end. (I didn't have any at hand)Veggie food can be tasty!
3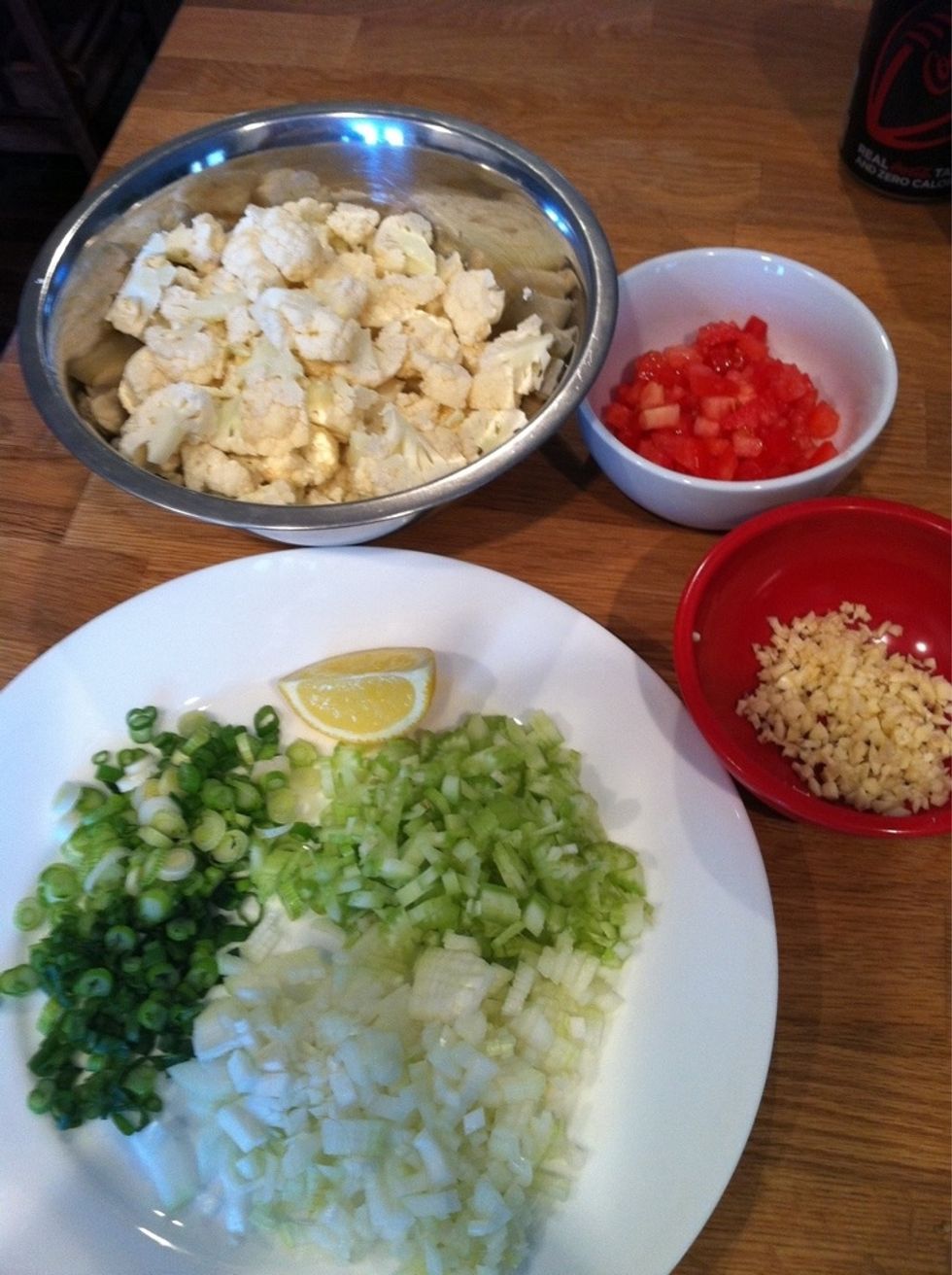 Chop onions, garlic, spring onions,celery, tomatoes and cauliflower.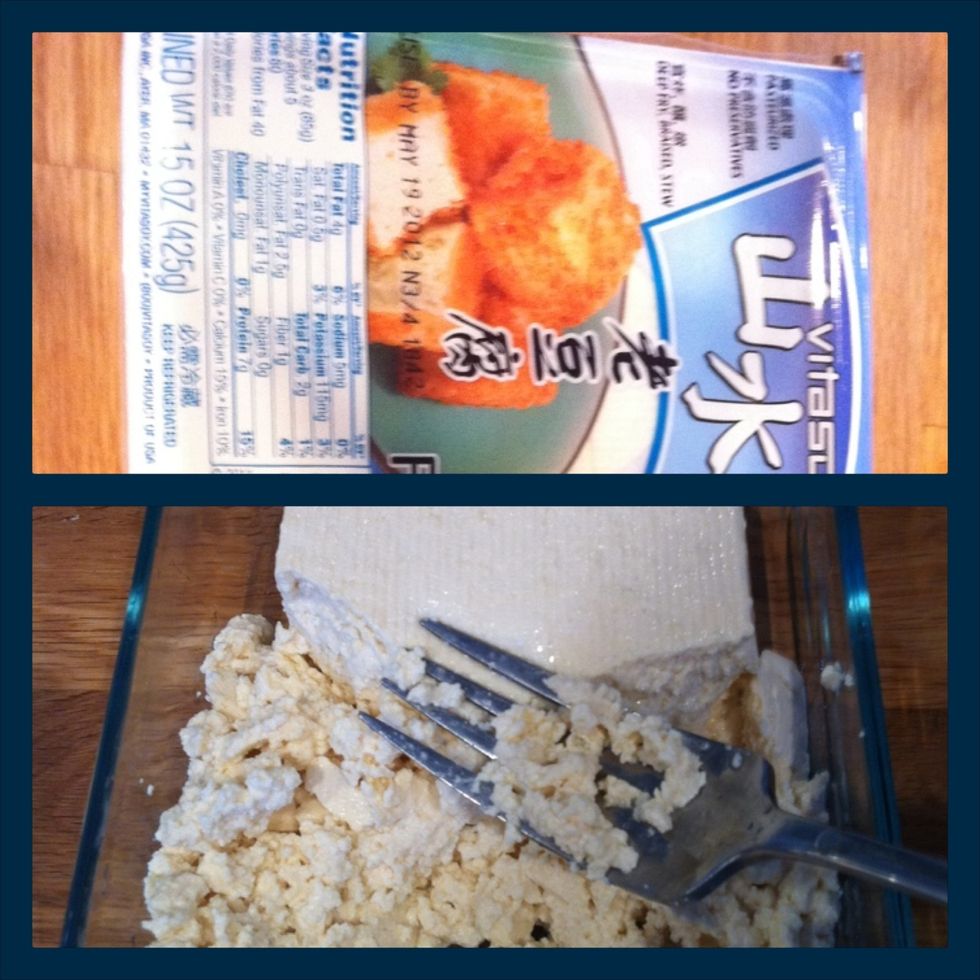 Mash the firm tofu with a fork.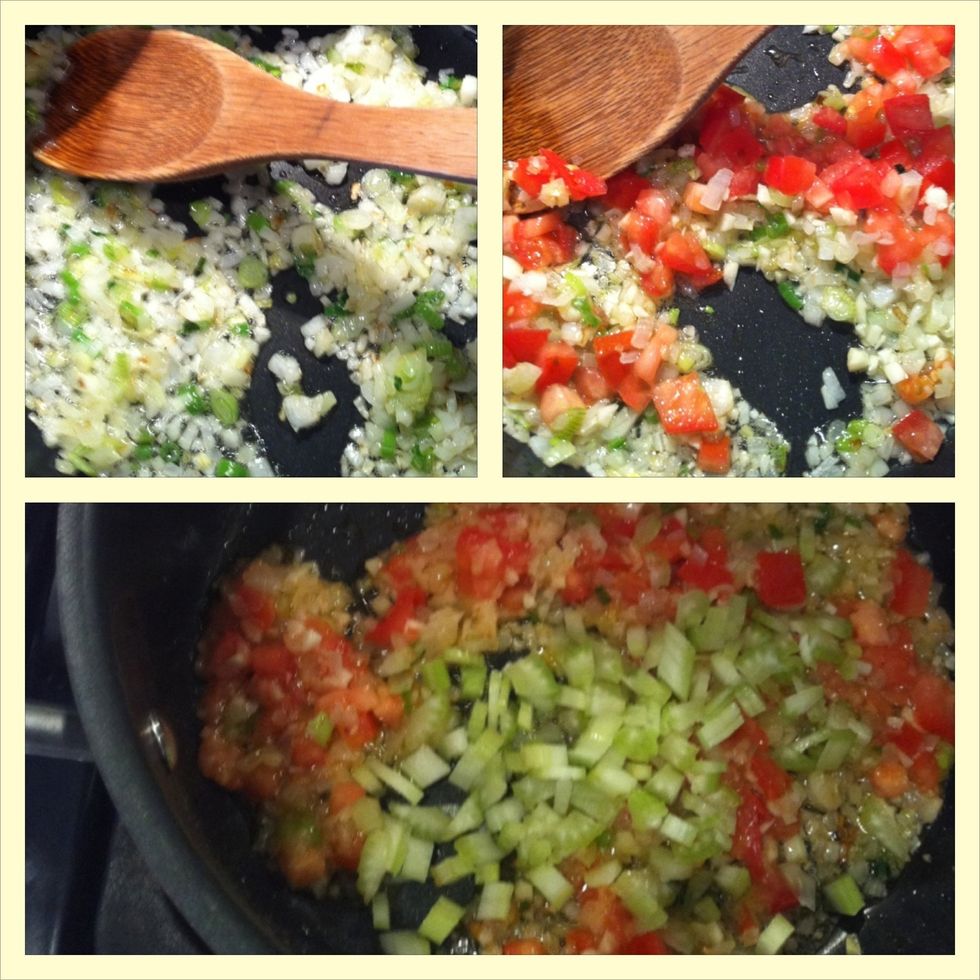 Sauté onions and white part of green onions in oil til translucent . Add tomatoes and garlic . After a minute ,add celery.Cook for another minute or 2.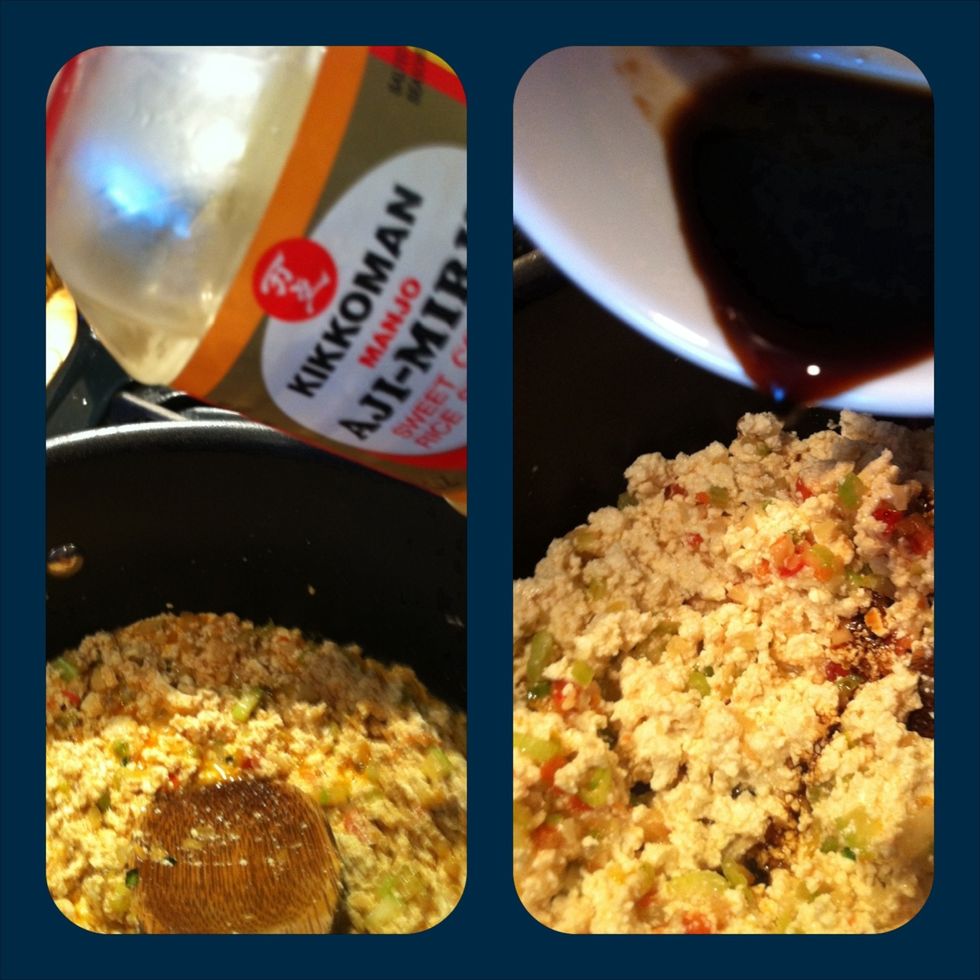 Add mashed tofu. Season with a tsp of mirin sauce (optional) and 2tbsp soysauce. Cook for about 5 mins or so.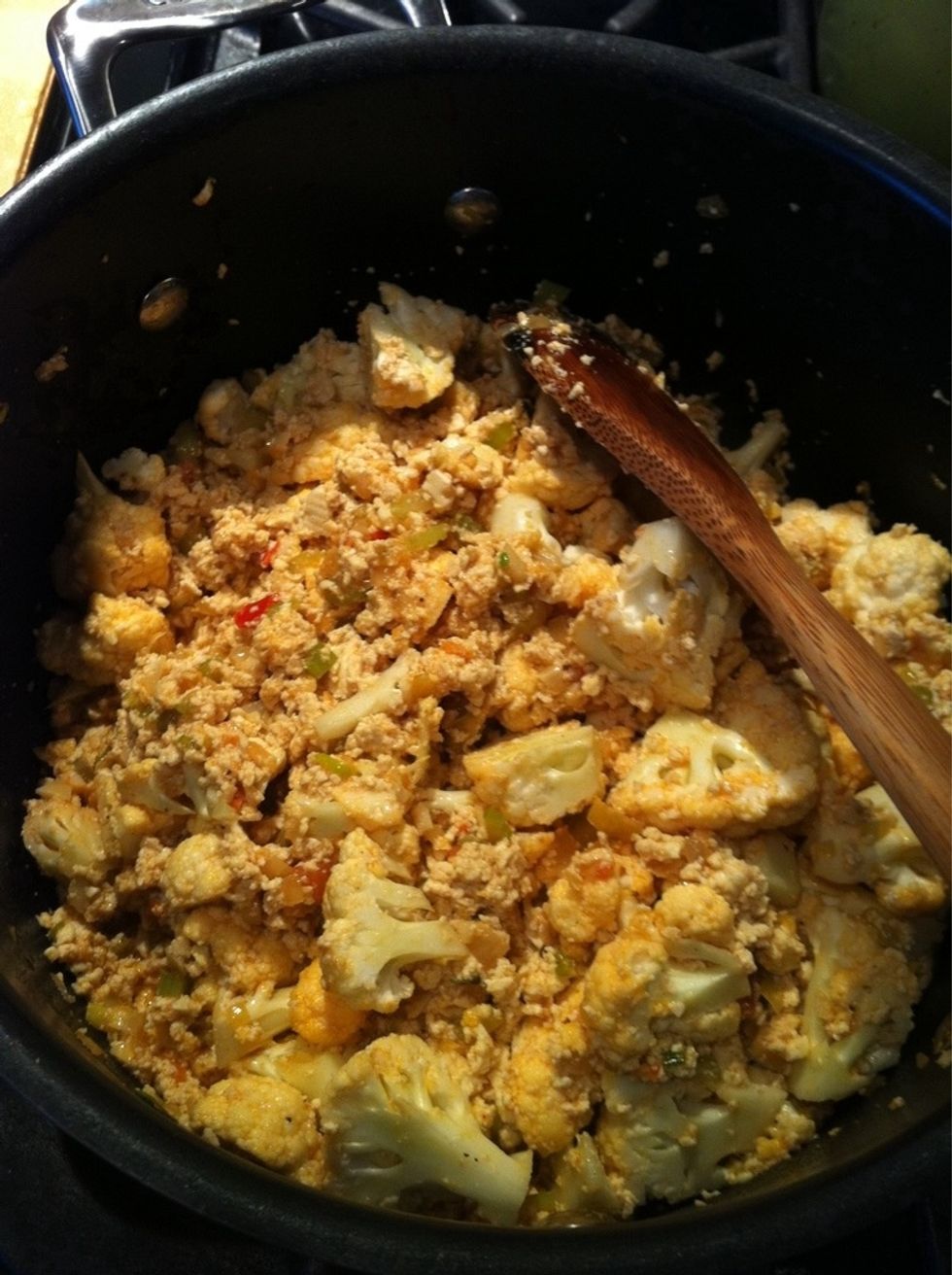 Add your cauliflower(or broccoli ) Season with salt and pepper to taste. I added garlic powder and paprika too. Leave for another 2 mins.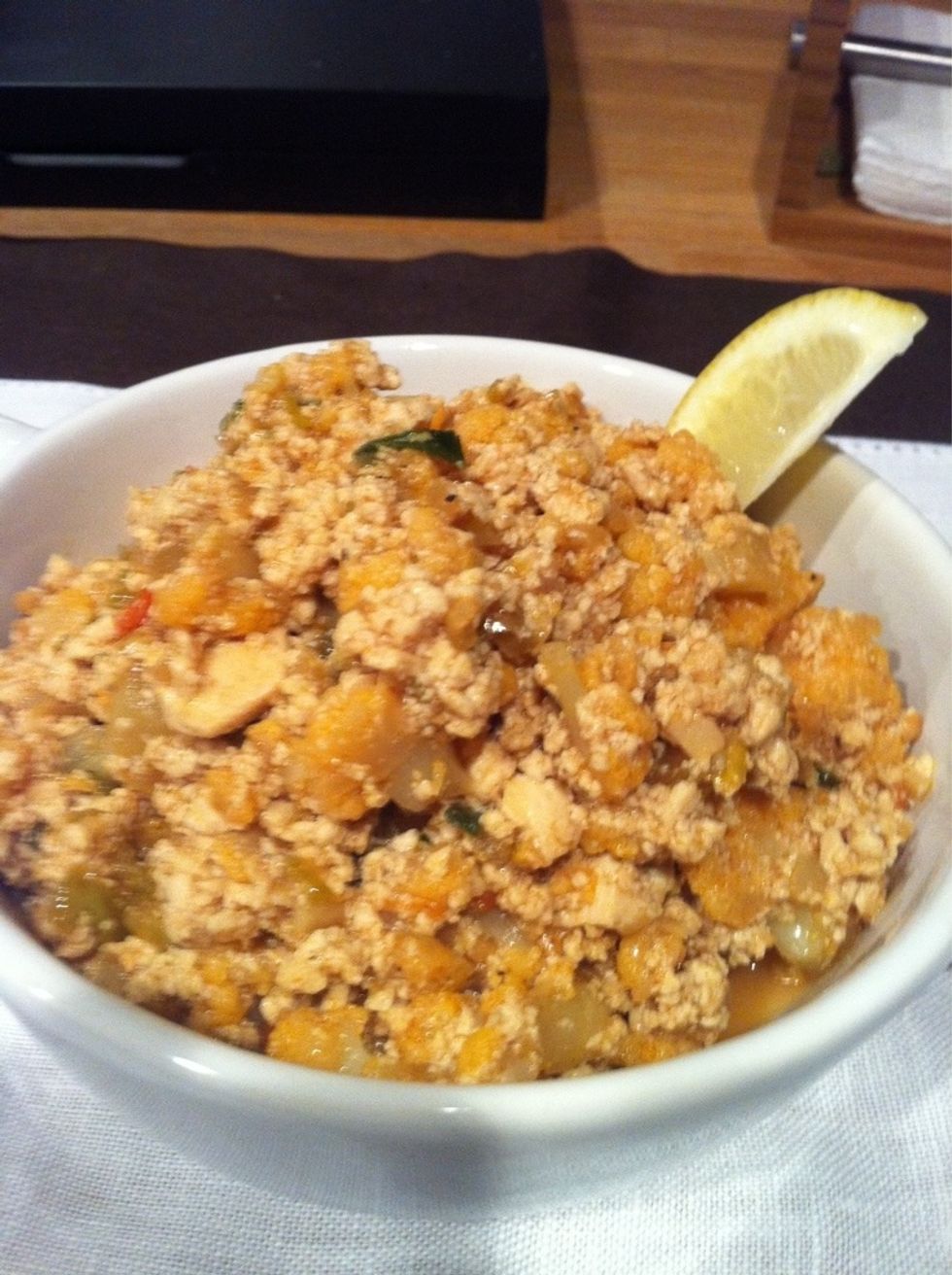 Squeeze a wedge of lemon before eating. Pair with steamed white rice or tossed greens . (Thanks to Sara Paul Raffel for the inspiration )
1 onion
3.0 Stalks green onion
2.0 Cloves garlic
1.0 Tomato
1.0 Stalk celery
1.0 Block tofu
0.0 Head of cauliflower
2.0Tbsp Vegetable oil
2.0Tbsp Soy sauce
'Orange Avelino'
Went to pastry school in Paris, Did a short stint at La Table de Joel Robuchon . Now, i enjoy being a stay at home mum. Life's good :)