First off, you'll need to soak the Chia Seeds in a little bit of water. Just to soften them up!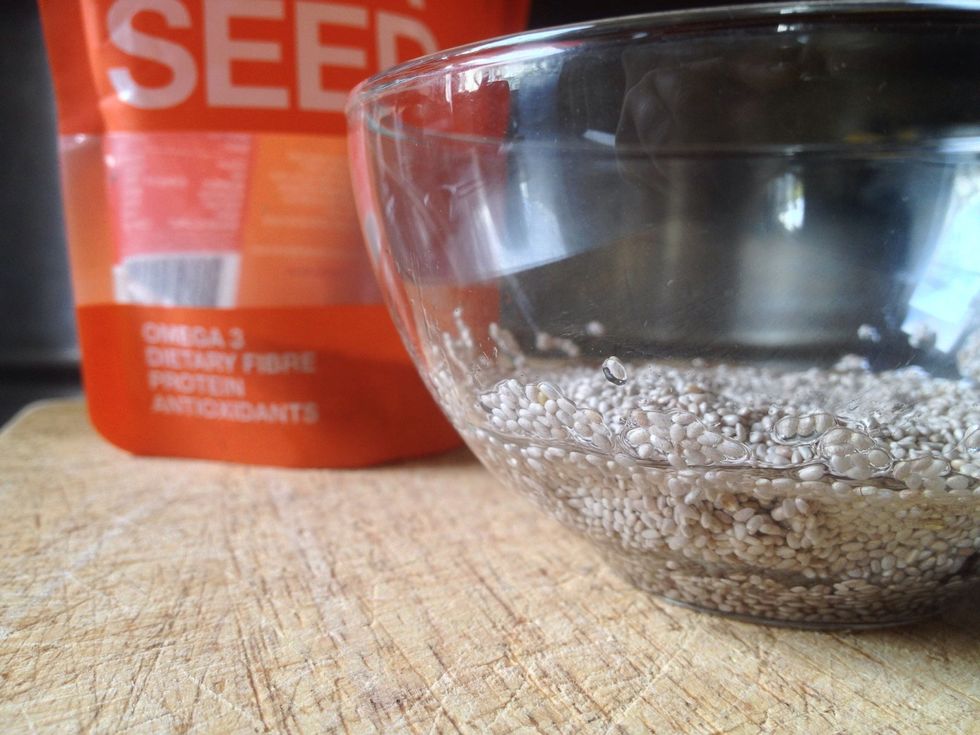 Let them soak for a few minutes while you prepare the rest of your smoothie ingredients.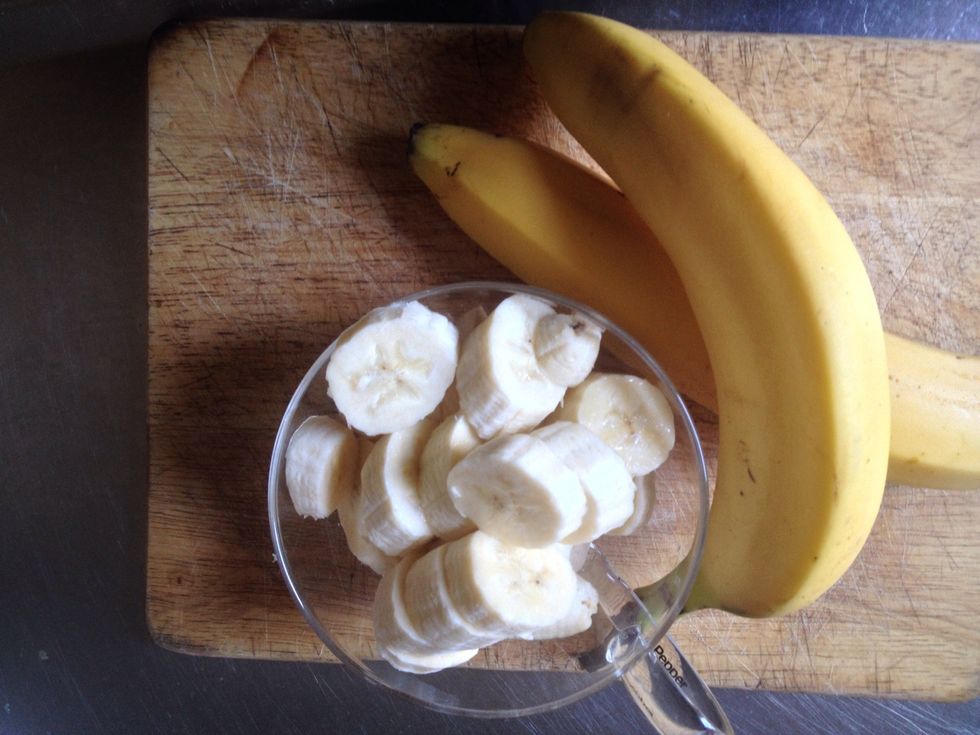 I usually put two bananas in this smoothie! I peel and slice them.
One cup of frozen blueberries will keep your smoothie cold and add a delicious fruity flavour.
This is my secret ingredient. I don't very much like the taste of watercress but I pack as much as possible into my smoothie, the health benefits are amazing.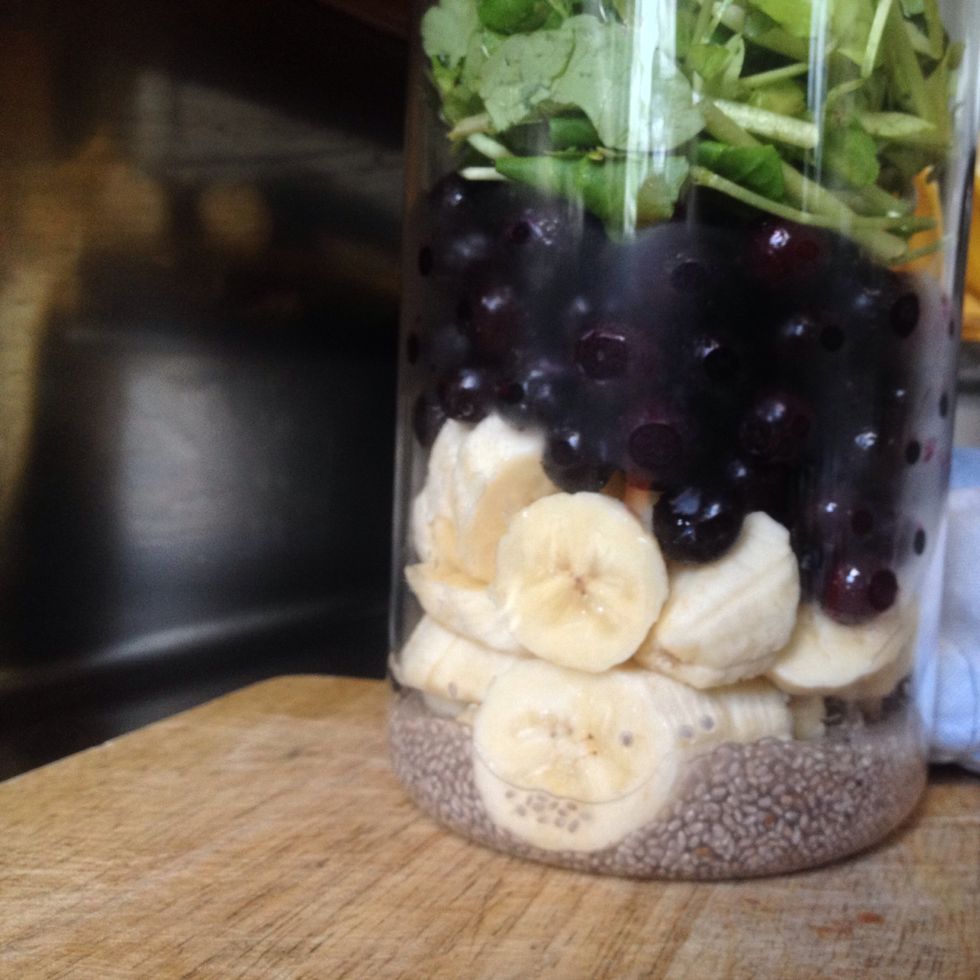 Everything goes in together! It always looks delicious like this.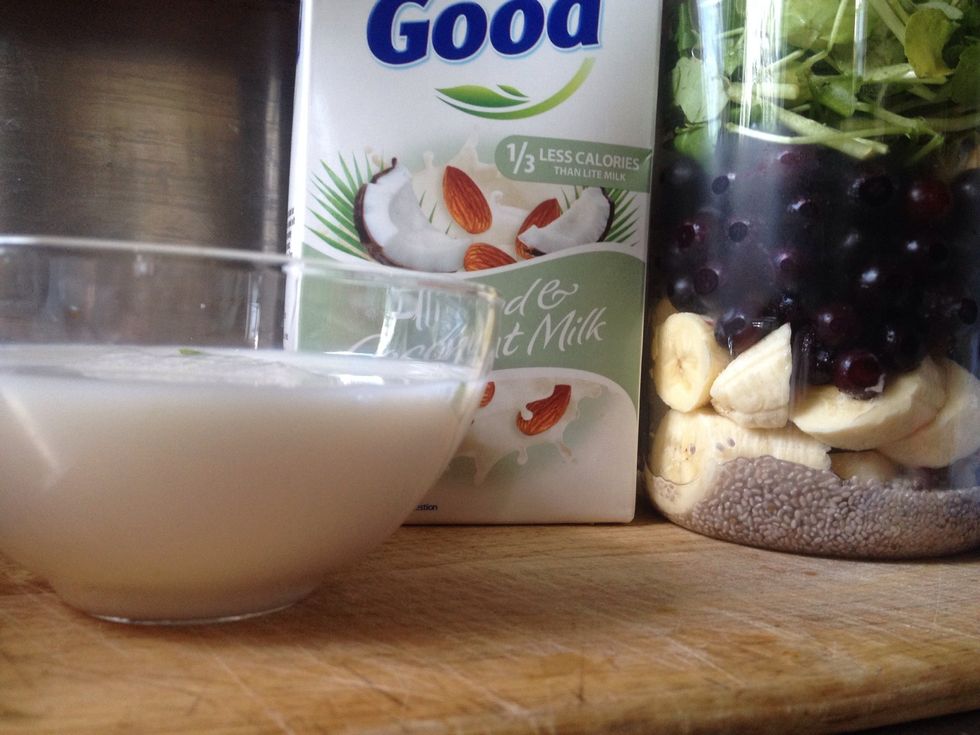 I top it up with a mix of almond and coconut milk, any kind of milk works with this smoothie.
I use an emulsion blender to blend it all together, it's so quick and easy to clean.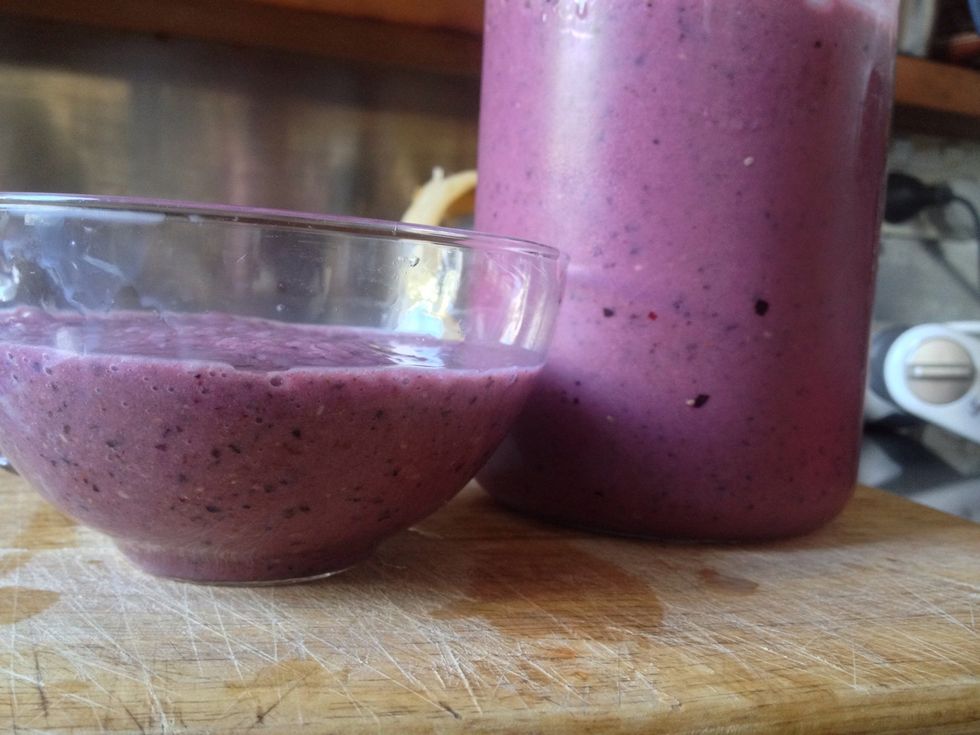 The final result is a bright, delicious and healthy smoothie!
2.0Tbsp Chia Seeds
1.0c Frozen Blueberies
2.0 Bananas
1.0c Watercress
2.0c Coconut and Almond Milk