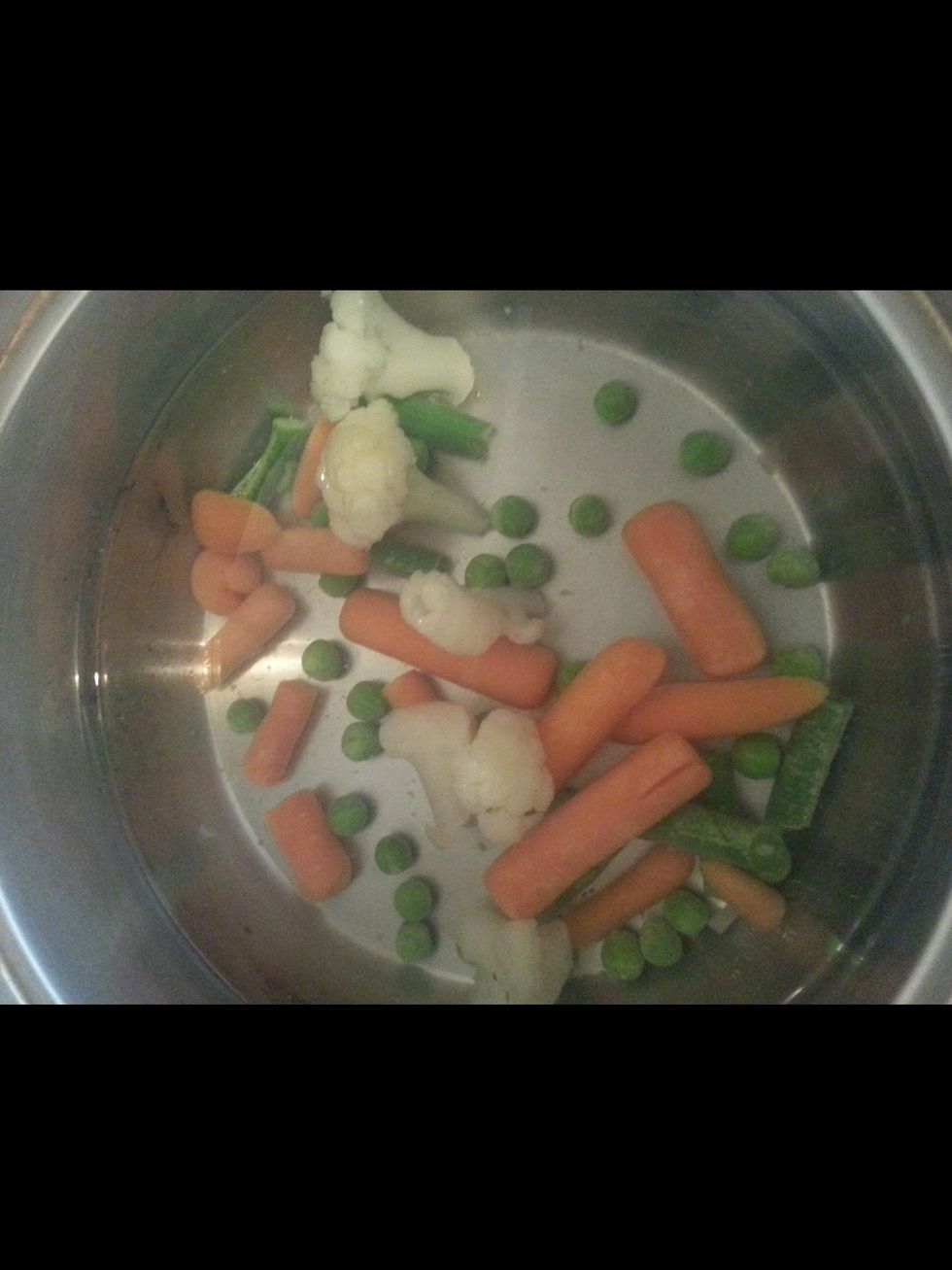 Since I'm using frozen veg, boil it.
Add tuna and chickpea on a pan. (These were left over so I decided to make a light lettuce wrap)
After its heated throw it in a bowl and add 1tbsp of light mayo and mix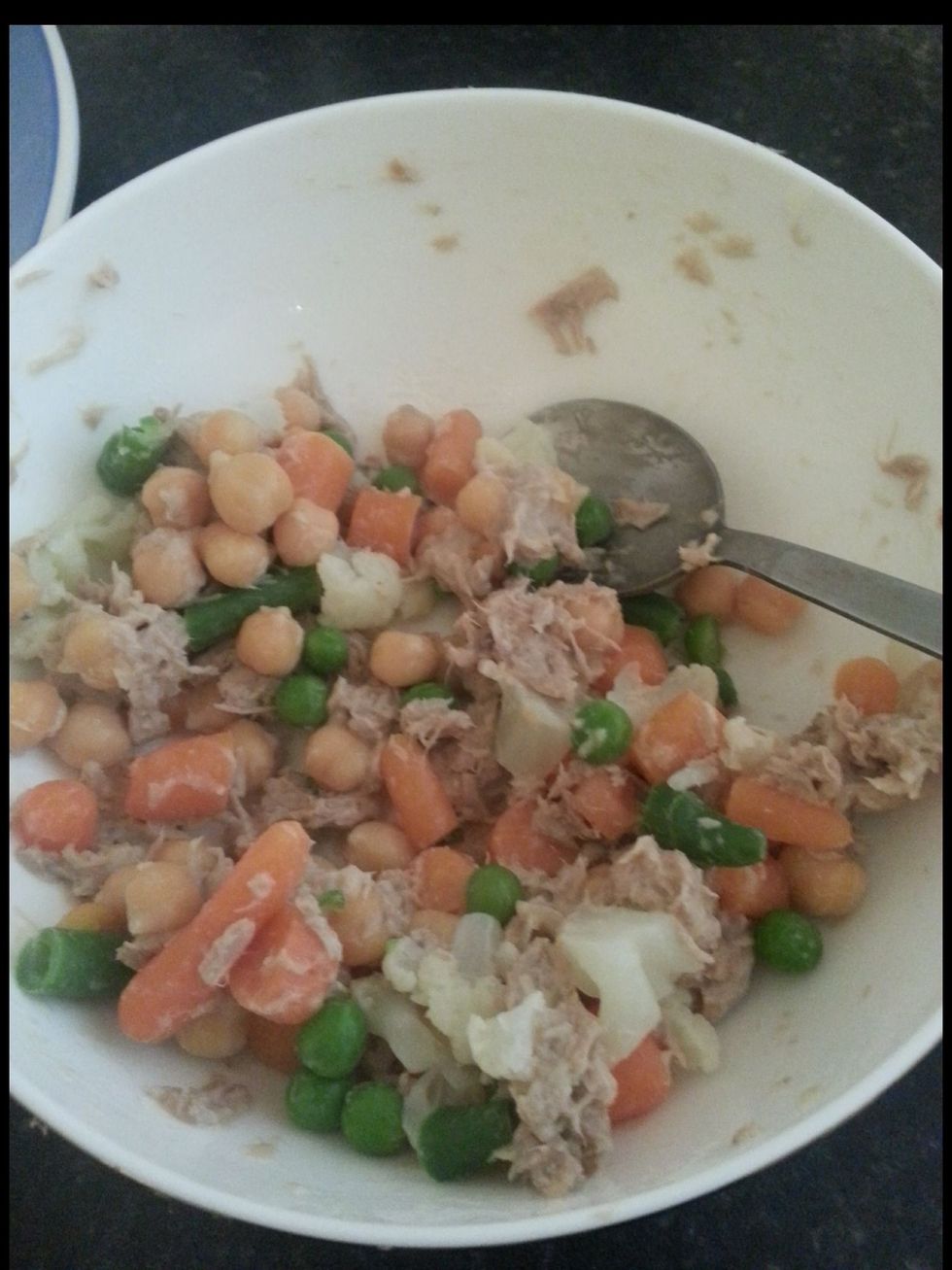 Thereafter drain the veg and mix in with the tuna and chickpea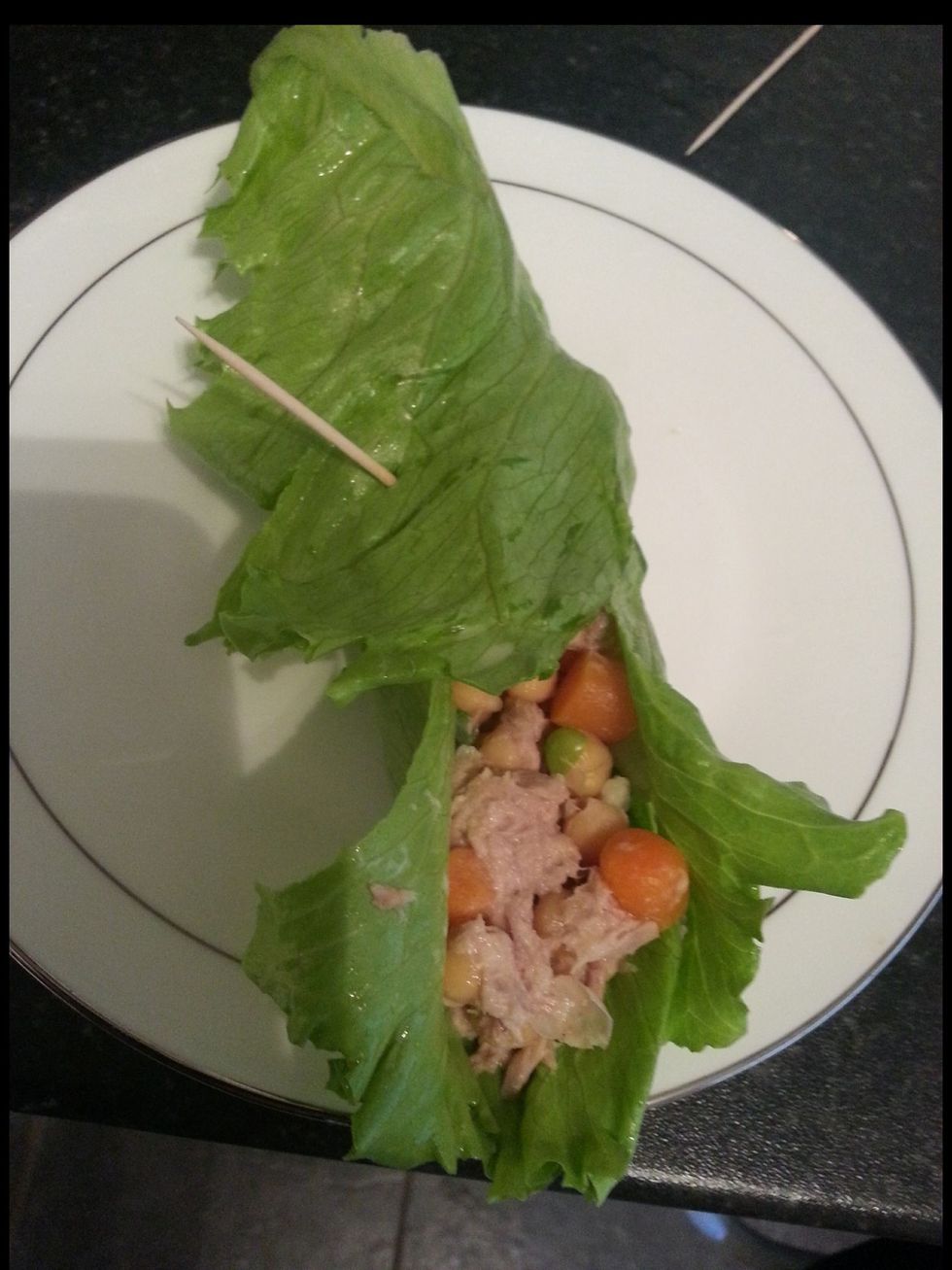 Get a big piece of lettuce and add in your mixture of veg tuna and chickpeas. Stick In a cocktail stick to keep the contents gathered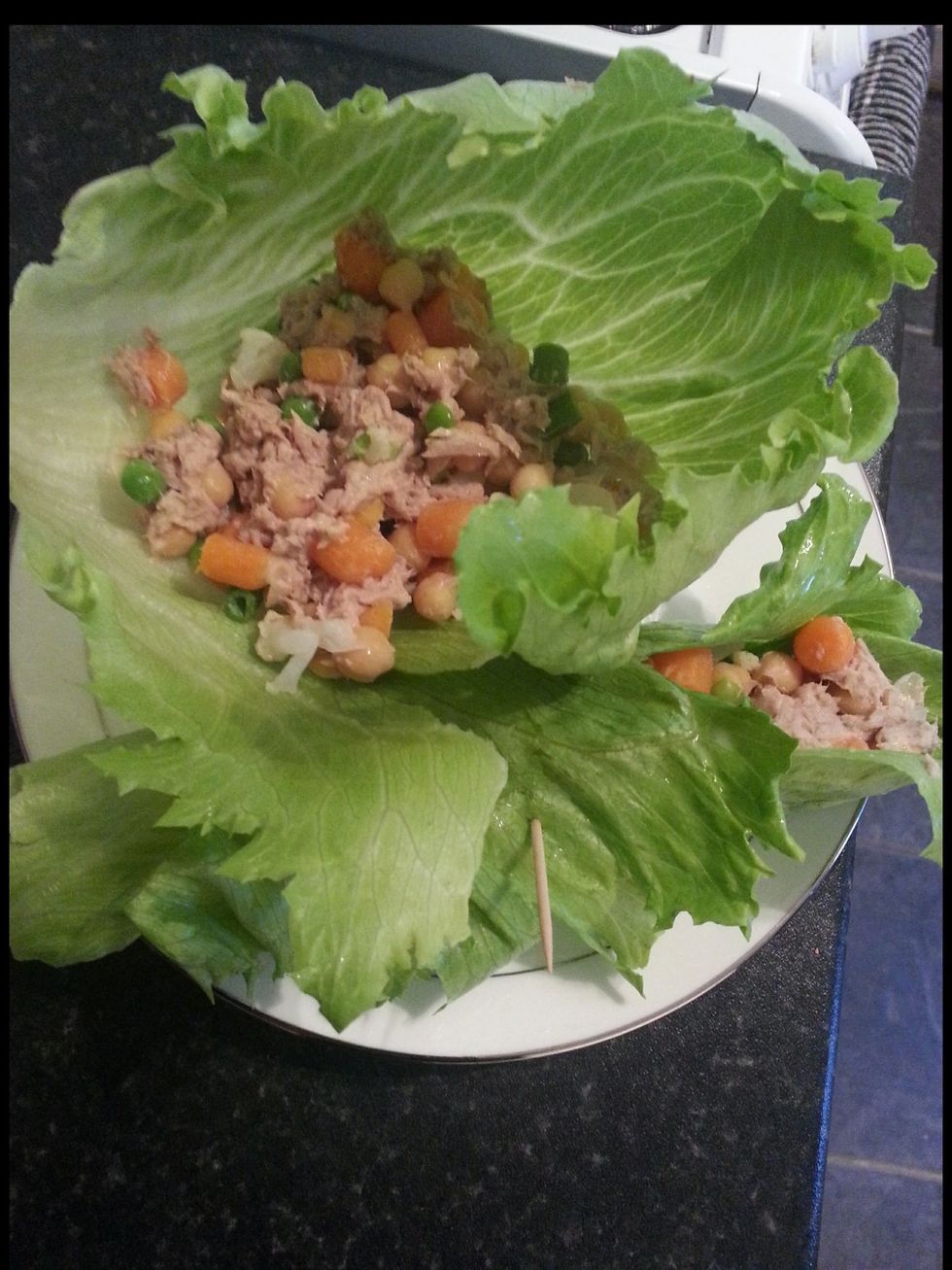 And voila!! A healthy light meal. Which only contains 220 calories!!!
Lettuce
1/2 Chickpeas
1/2 Tuna
15.0g Salad cream
100.0g Vegetable