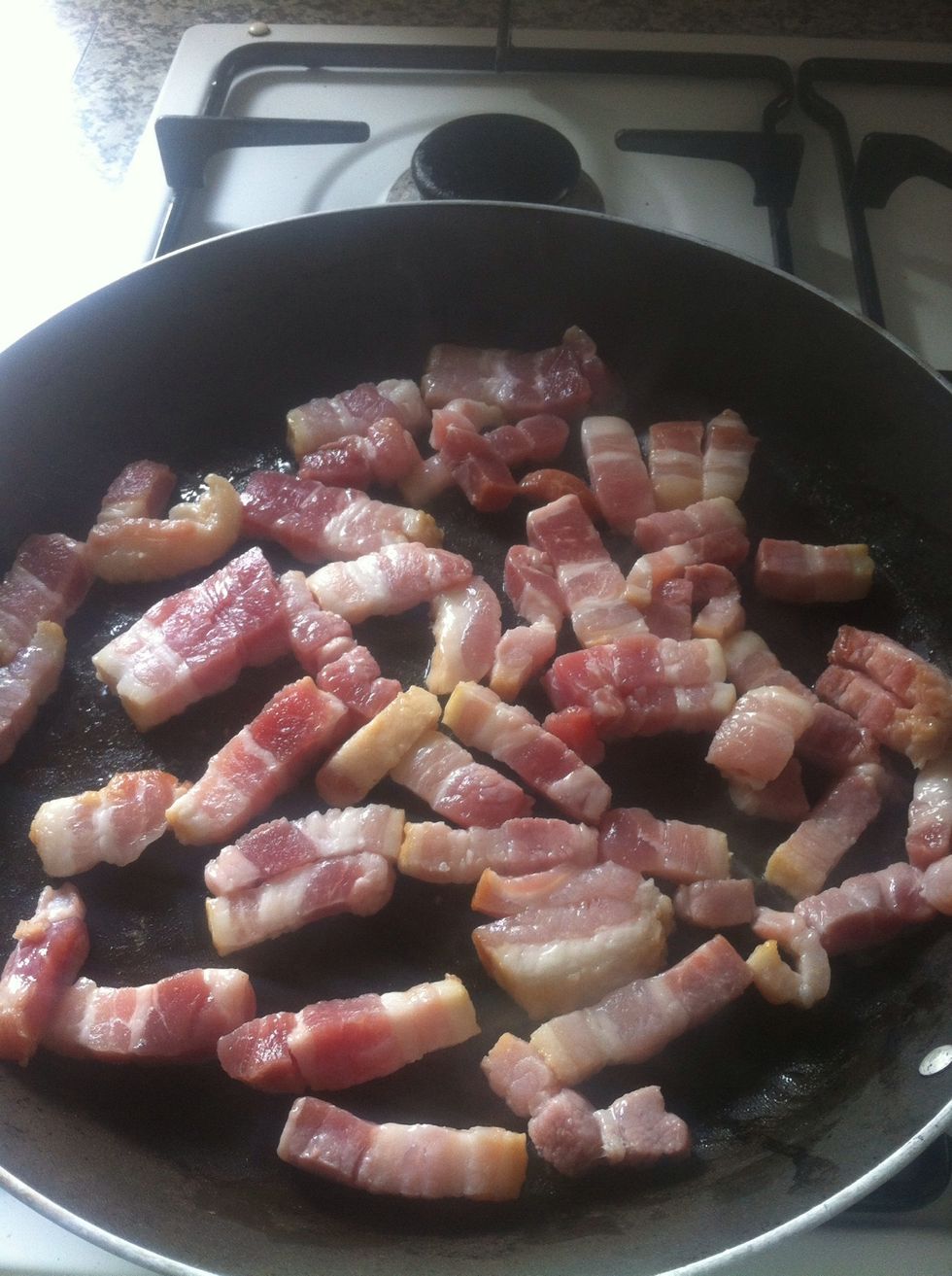 Start by frying your bacon on a pan over medium/high heat. You can use any smoked bacon but I'm using lardons for extra flavor!
Fry until they are golden (I like when they are really roasted) Lay them out on a piece of paper to dry and get crunchy and delicious.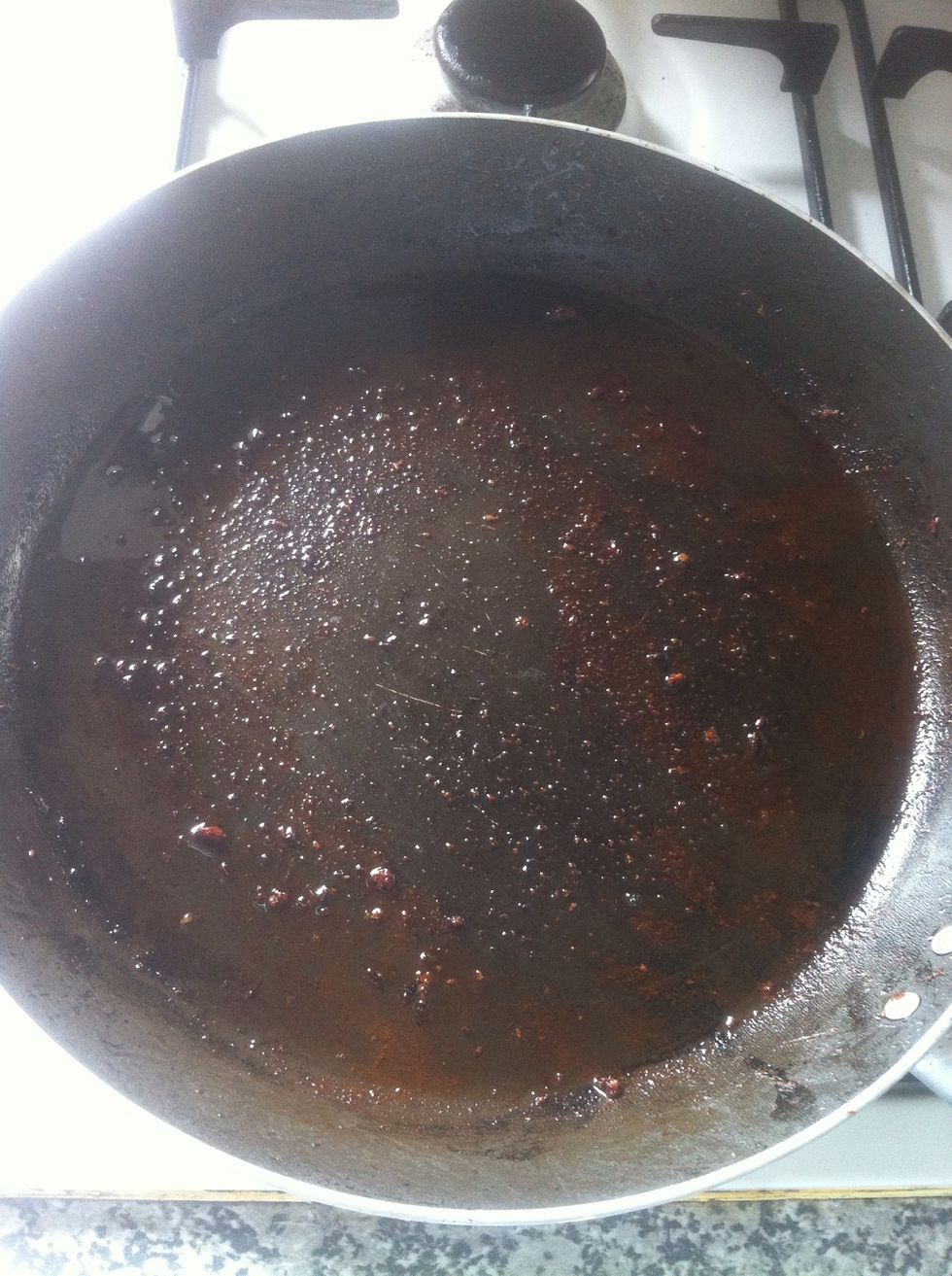 Here's a good tip: use the same pan you just fried the bacon in for the chicken! It will add loads of flavor and just make everything more yummy!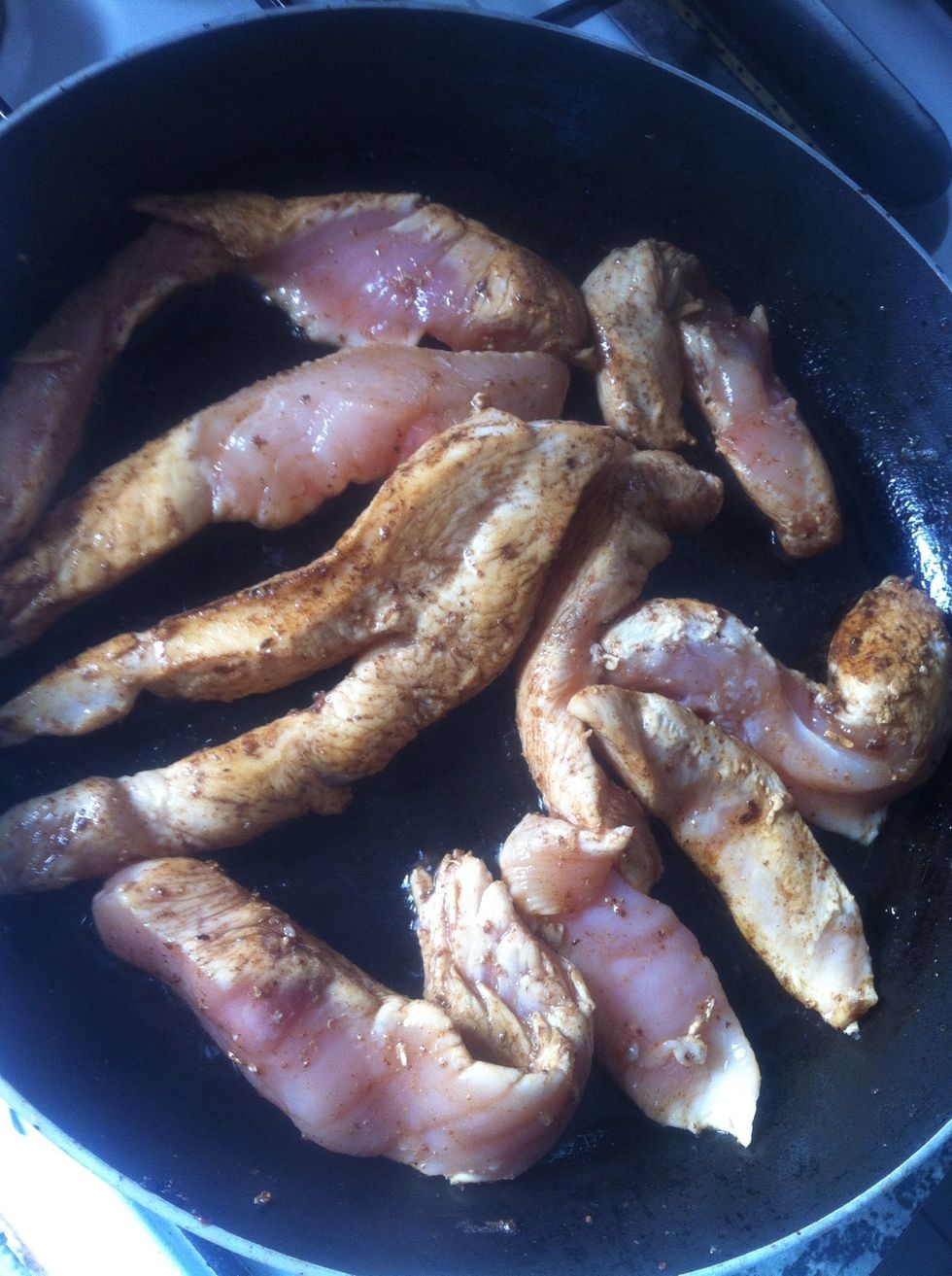 Fry that chicken! Season with pepper if you'd like but skip on the salt since its already quite salty with the smoked bacon.
Done! Always make sure it's completely cooked (white) inside. Cut into smaller bite-size pieces.
Was a head of fresh romain salad, the classic for a tradition ceasar salad, and pat it try.
Serve it up! Salad, crunchy bacon, lovely fried chicken, all topped with tasty Parmesan cheese and with a drizzle of ceasar salad dressing. Enjoy! Next up, paleo apple crumble! Be sure to subscribe!
Lardons/ bacon
Chicken breast
Romain salad
Parmesan cheese
Ceasar salad dressing
Pepper for seasoning