How to make a quick & easy tangy garnish
Why not add a citrus flavored garnish to your dish? It's tasty and simple to make!
14
Gather all ingredients. Rinse cilantro bunch well under cool water and drain. Dice up red onions and place into a Tupperware bowl.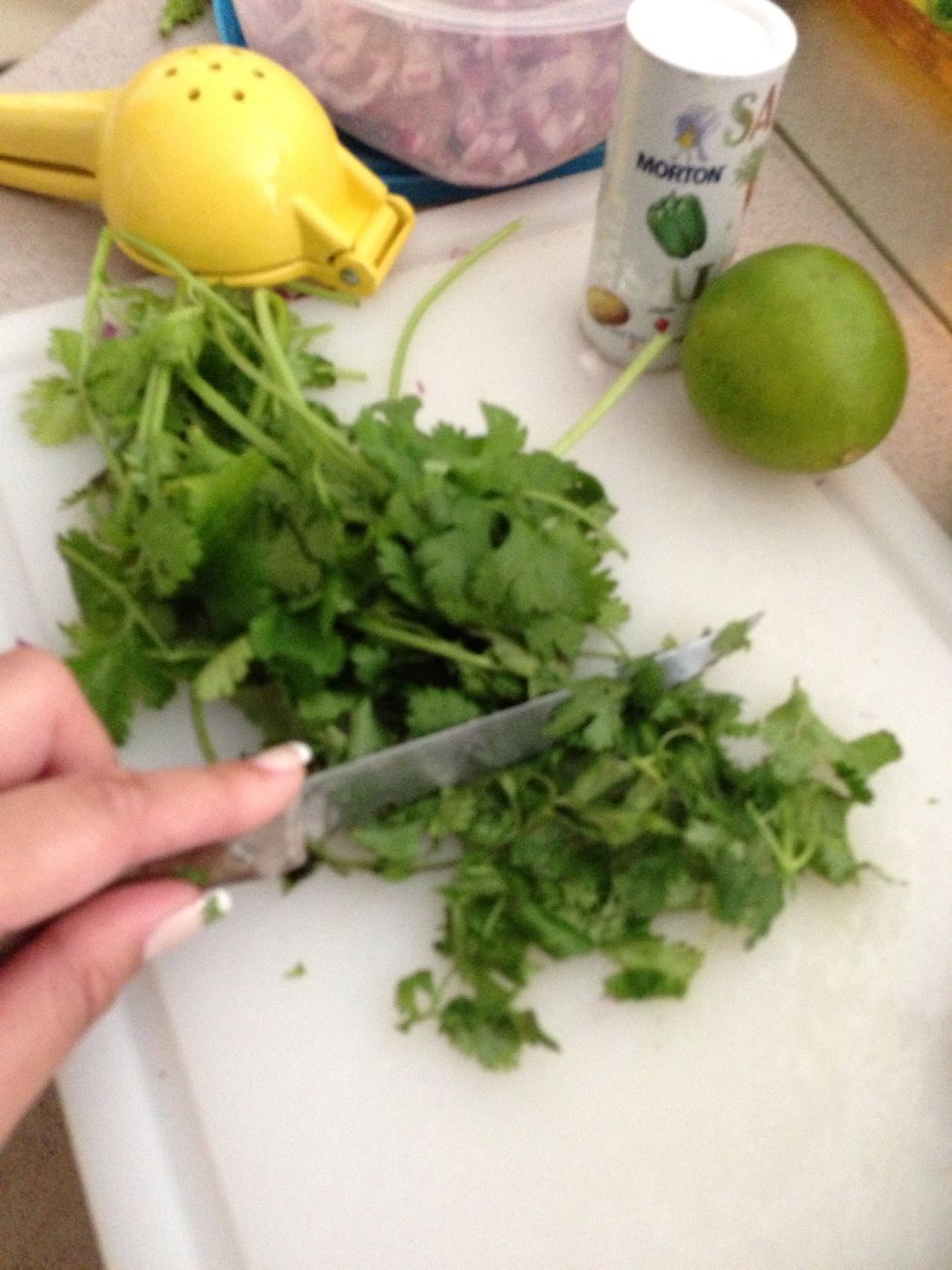 Cut up cilantro leaves into smaller pieces, leaving out the stem and just toss those out.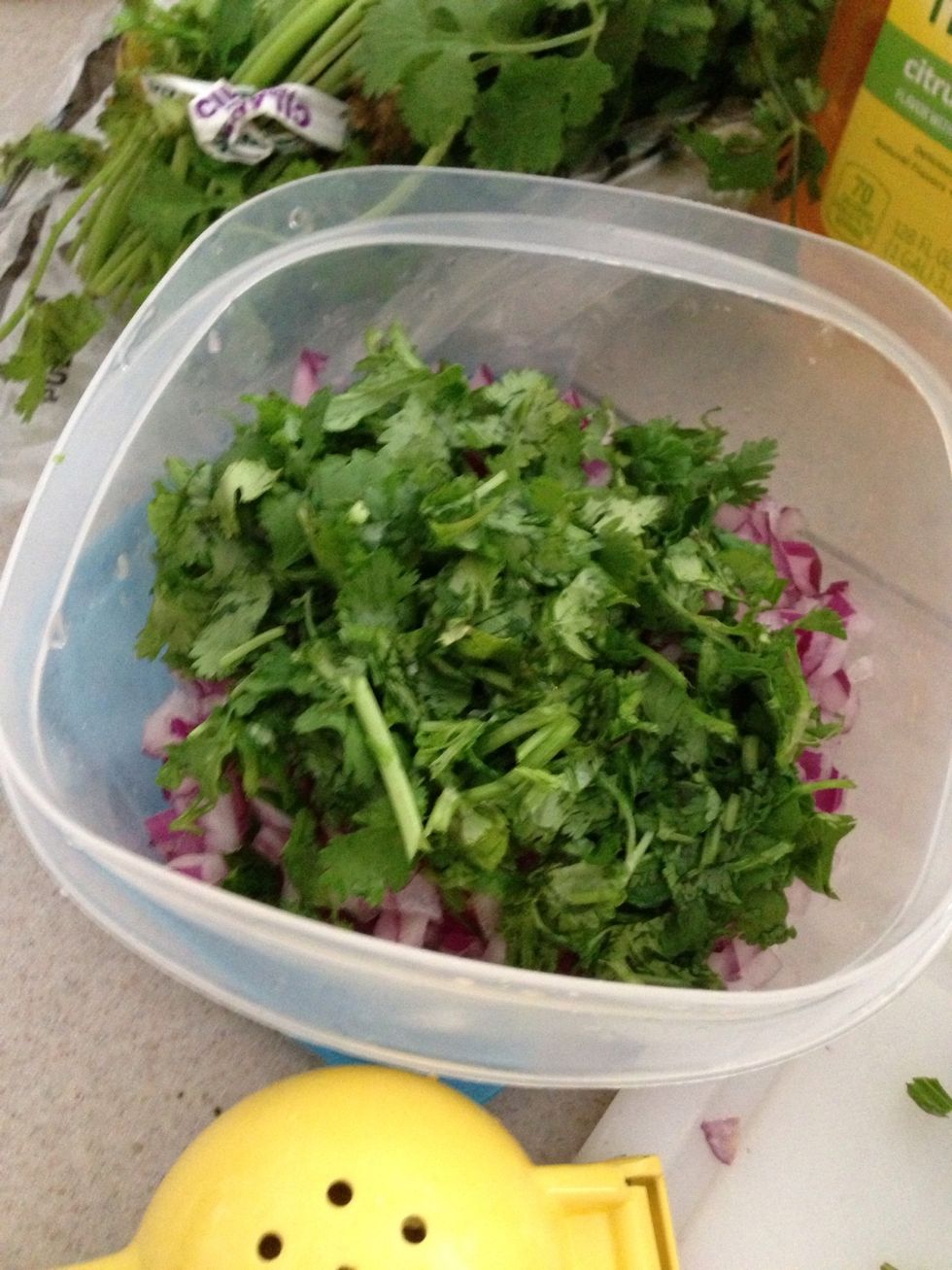 Place cilantro into Tupperware bowl.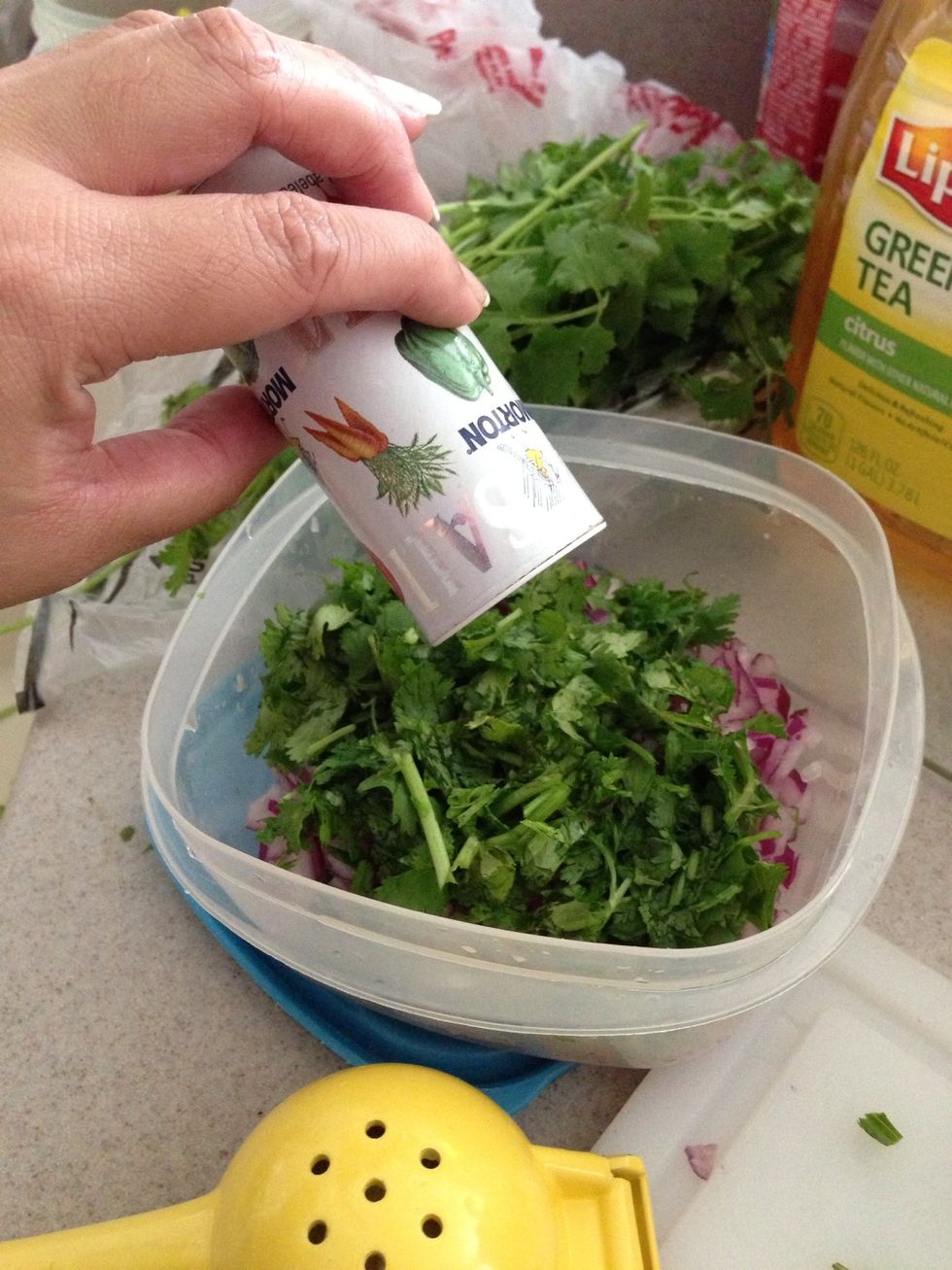 Add desired amount of salt.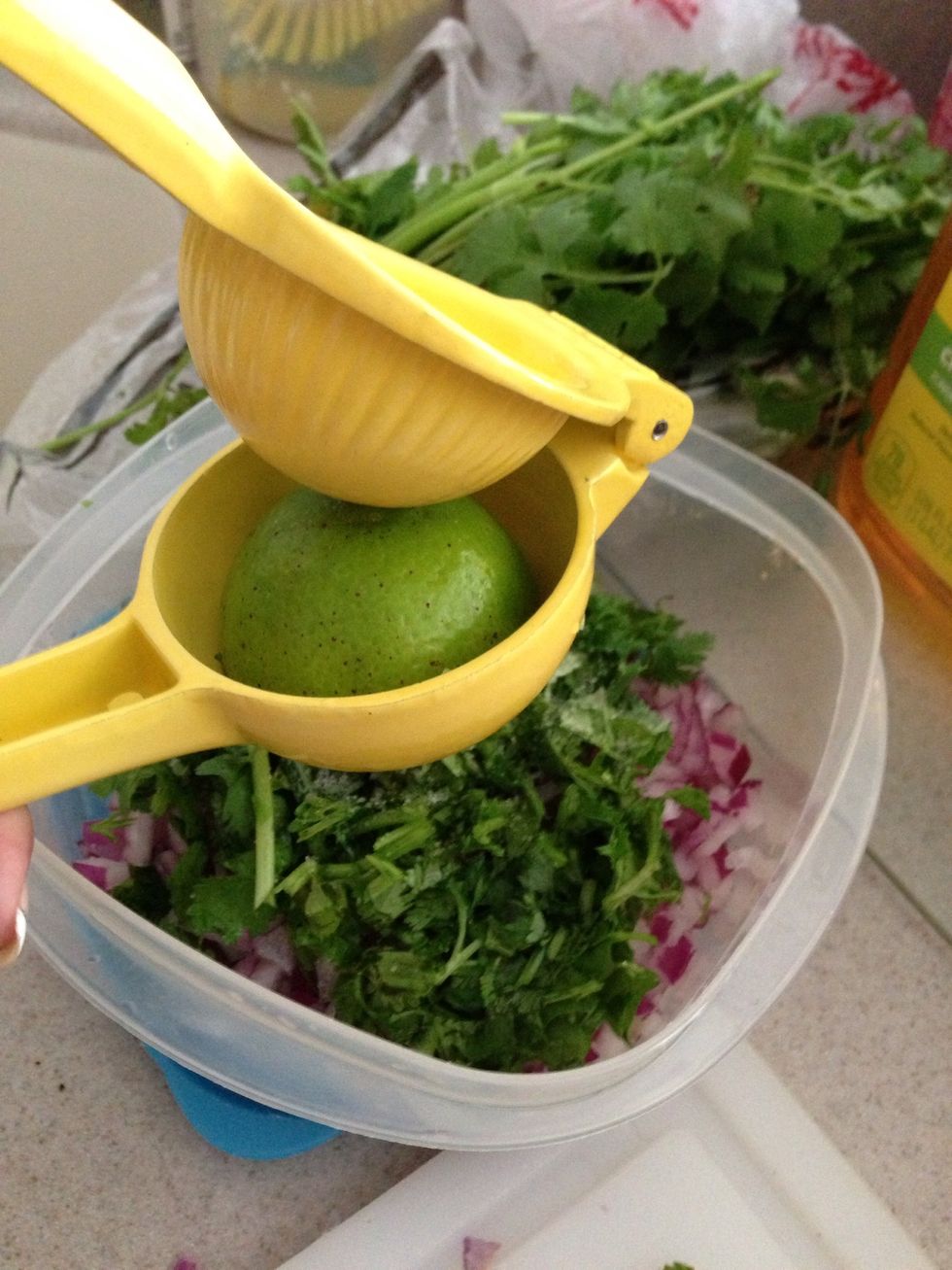 Squeeze out all the juice from limes...smells citrus and fresh! 😍😃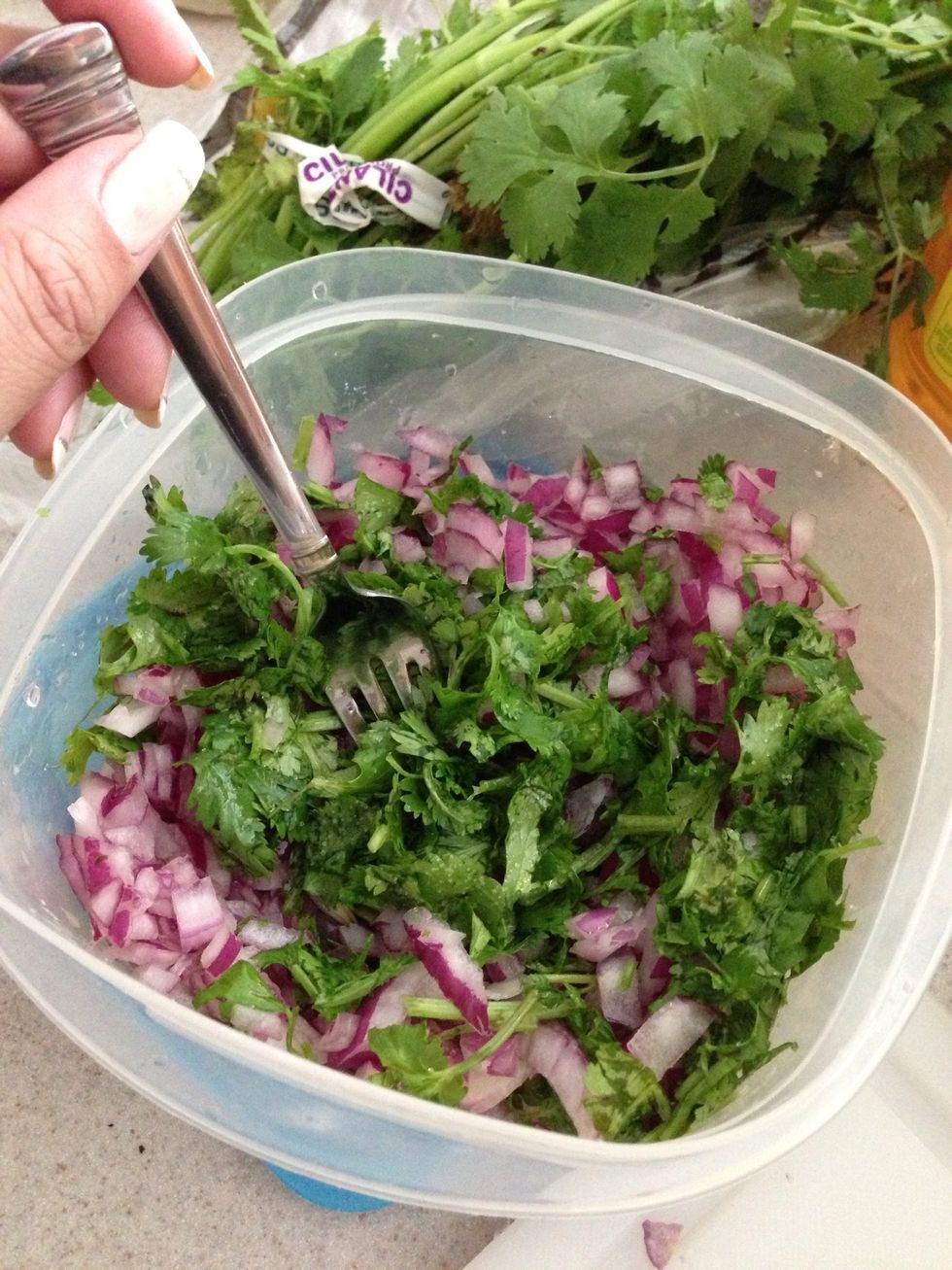 Mix ingredients well. 🌟Tip: Do a taste test, need more salt or lime, feel free to add more to your liking.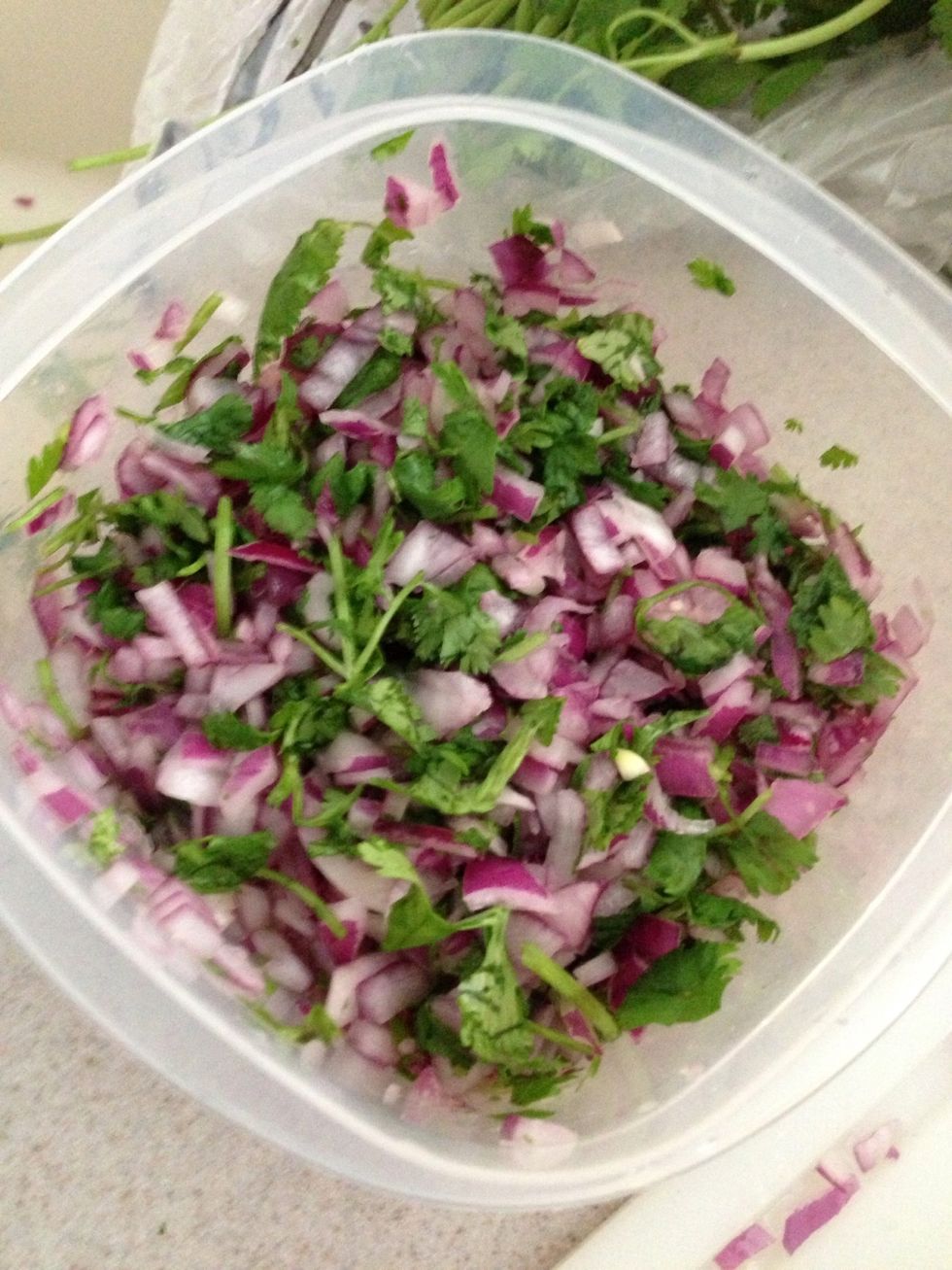 Well done! Serve garnish with meats, chicken, or seafood.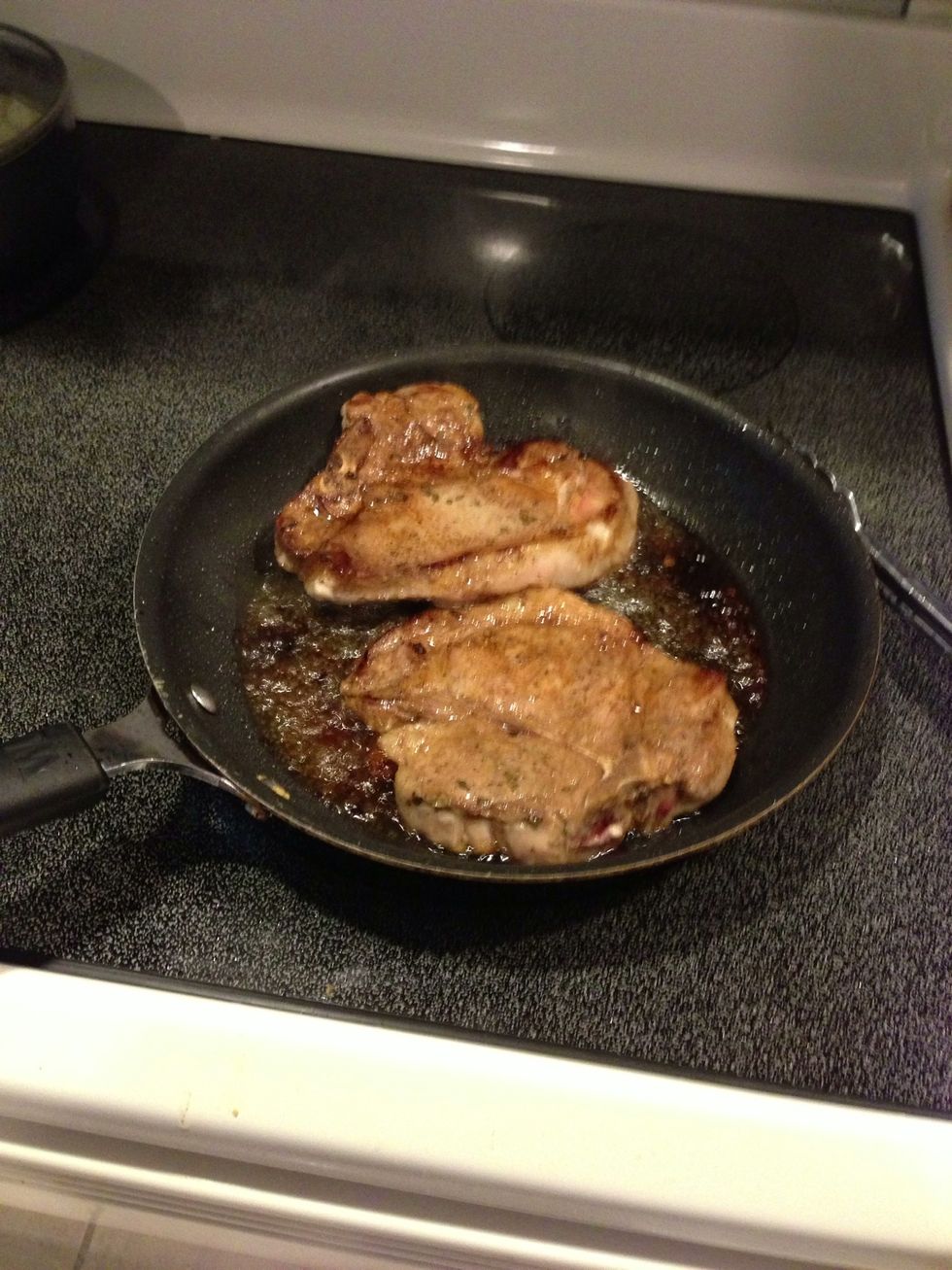 I cooked up some marinated pork chops...
There you have it! I enjoyed my tangy garnish over pork chops...with sides of my favorite corn tortilla, pinto beans, potatoes, avocados, shredded cheddar cheese and a dab of sour cream. Yum! 😋😍😘
1.0bnch Cilantro (fresh)
1.0c Red or yellow onions
1.0Tbsp Salt
3.0bnch Limes